We come across these sort of cars ever so regularly these days. It's either the fact that the overfender craze isn't actually a craze but a true movement, or the fact that Kato-san at Liberty Walk is just out to offend purists. And if you've followed anything LBW as a brand has done over the last few years, you'd know that it's actually a combination of both.
We hear it all the time: 'When will this overfender thing end?' Well, I'm sorry to be the bearer of bad news, but if you are counting down the days for this style to run its course, I think you may be in for a very long wait. Ever since production cars have been transformed and converted for use in motorsports, widening of fenders has been a thing. And not for looks, but simply to contain wider tires and/or trick suspension.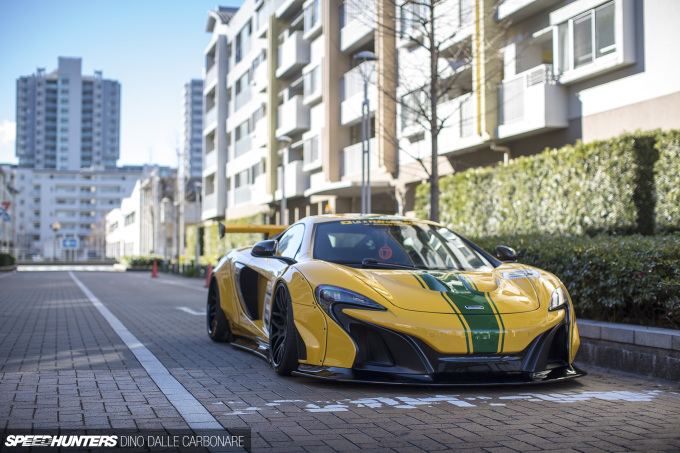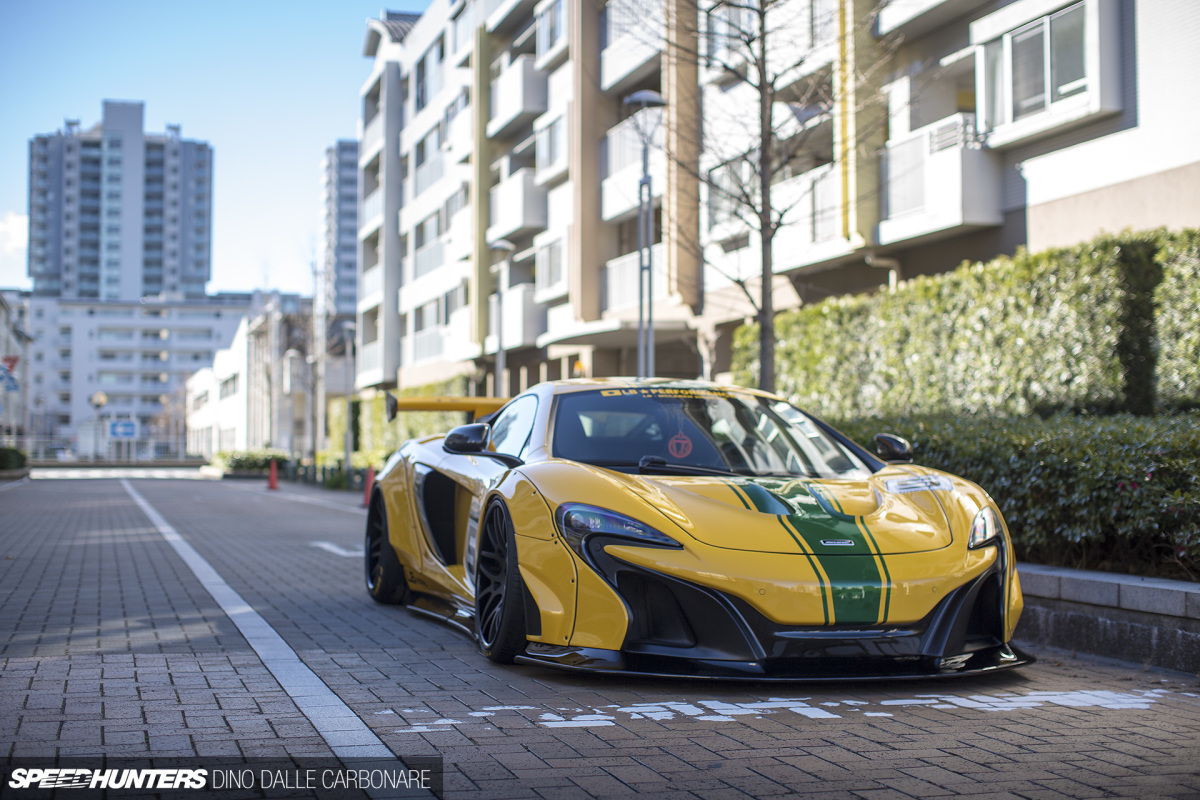 The resulting look of aggression and overall badassness has been tingling car enthusiasts' privates for decades, because pumped guards make cars look their very best. If it isn't blistered fenders it's flares placed on top of cut wheel arches, but the result is one and the same – and it's not going away anytime soon.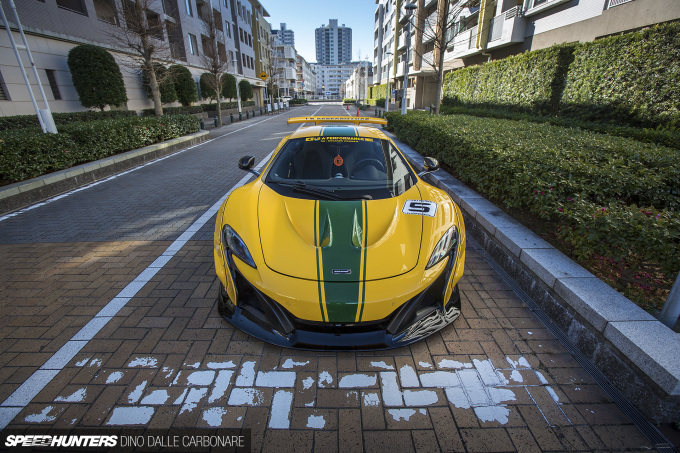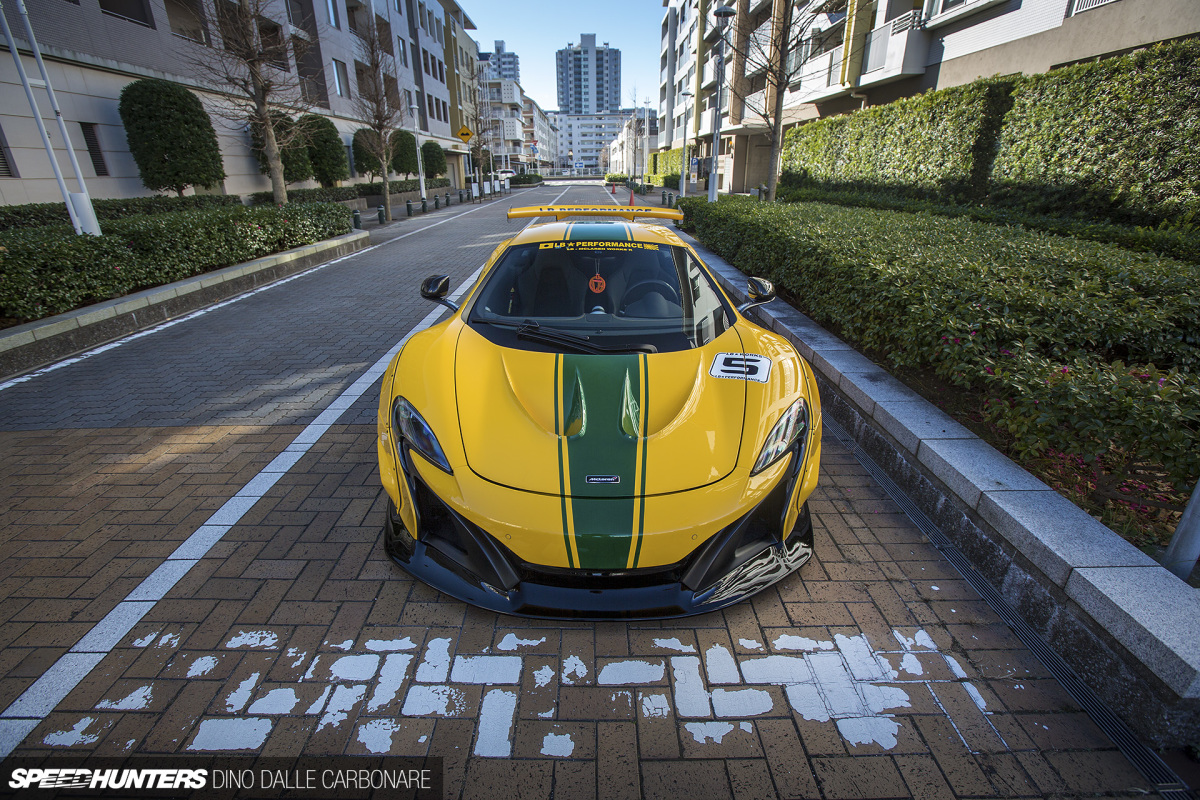 When Kato-san unveiled this McLaren 650S at Tokyo Auto Salon last month, I didn't look at it and simply dismiss it because it had been widened and built for show, not motorsport. If I had done, I would have totally missed the point of this car altogether, and all the other cars that Liberty Walk and other companies that design, sell and fit overfenders create. Nobody at LBW is telling anyone that their cars are an improvement on the performance machines they're based upon; these builds are meant to be looked at as a single piece of automotive art.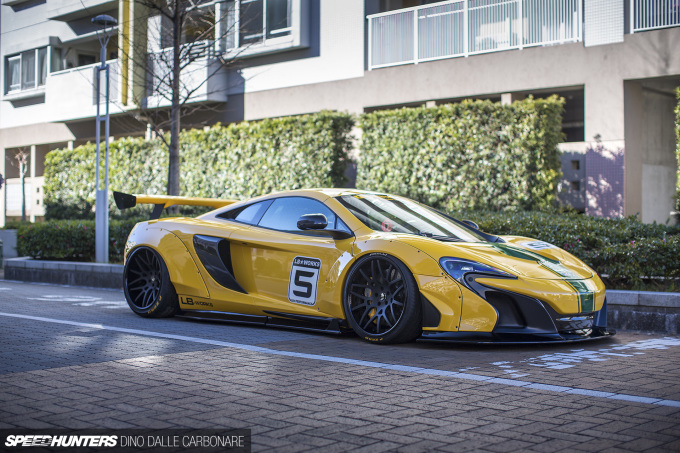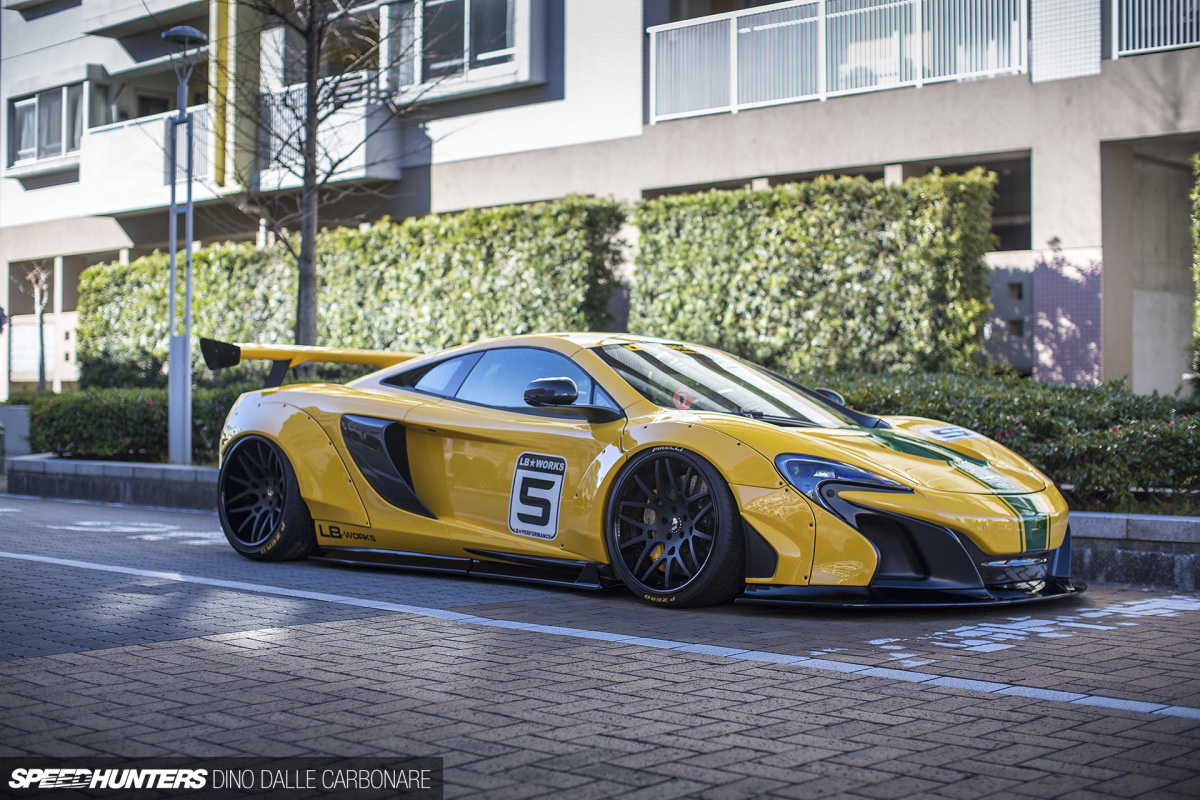 These cars are built to special order by owners that want to make a statement. If you own a 650S and you enjoy its straight line performance but don't have the skills needed to extract everything its capable of unleashing on track, that's okay. If you want your 650S to stand out from all the other examples you have seen, that's okay too. And who is anyone to judge?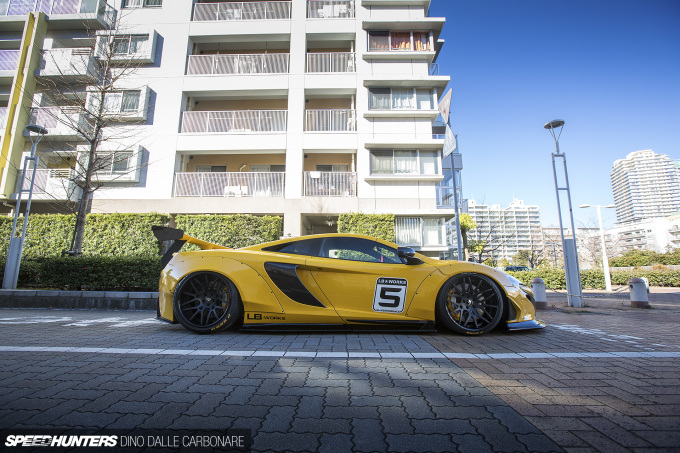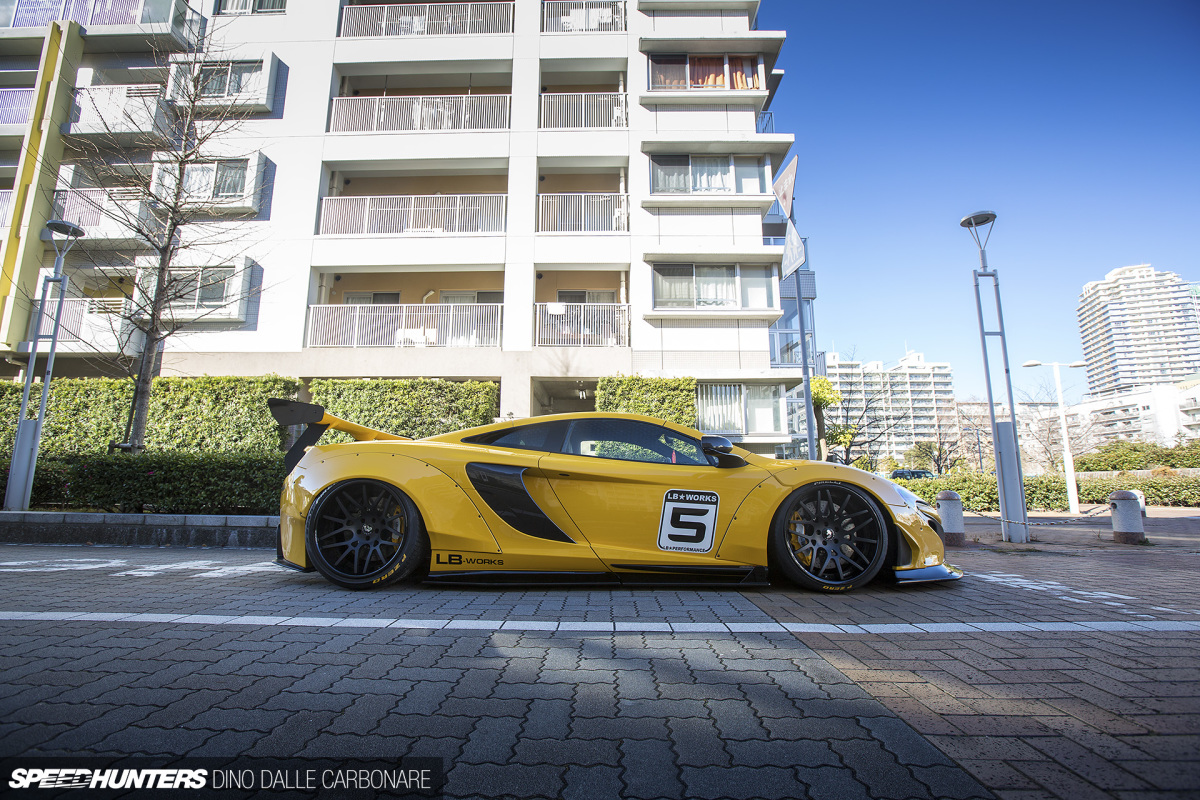 You have to admit though, as 'played out' as this style can at times seem, when you're standing in front of a car like this you can't help but be awestruck – which is exactly what I was the day after TAS ended. I had jumped in my car, and for the fifth day in a row driven over to Chiba – not to stop by the Makuhari Messe this time, but to catch up with the LBW crew who were waiting for me with the 650S (and another Liberty Walk creation) loaded on a transporter. In looking for a suitable location to shoot the cars, we checked out a new neighbourhood just down the road that's built up with an insane number of apartment building and is eerily quiet during the day when most people are at work. It was the perfect place to have some quiet time with this McLaren, a car built for one of Kato's long-time friends.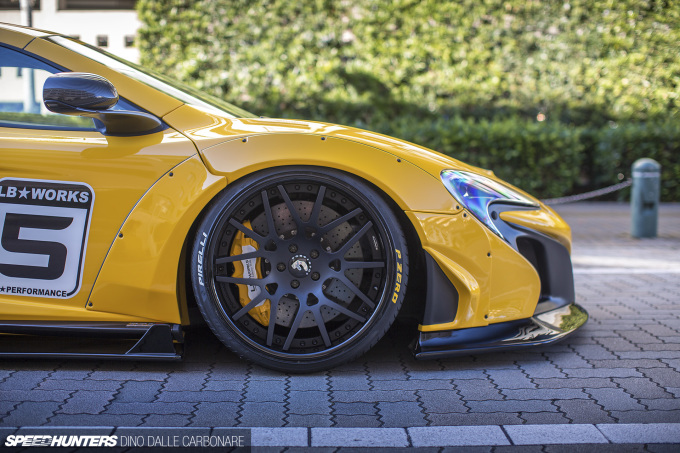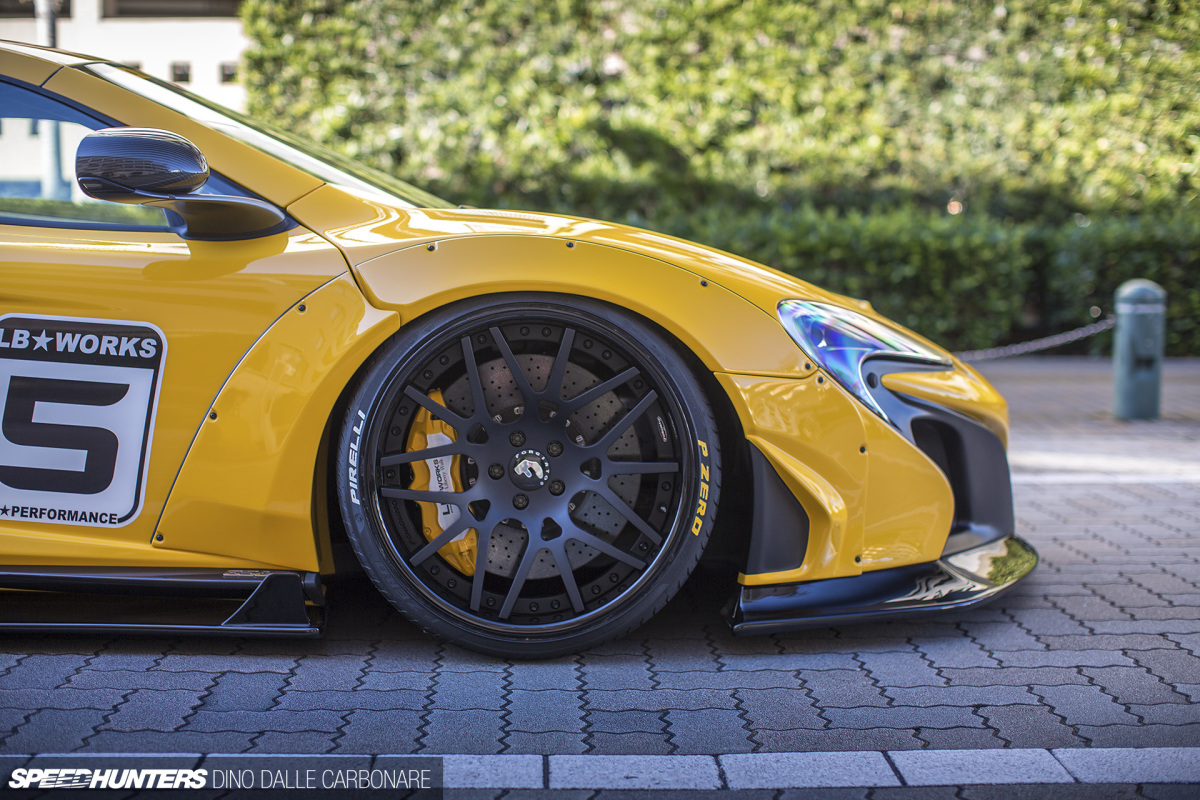 When you take in the details, you quickly realize just how 'high end' these conversions really look and feel. The fit and finish is tight and precise, and the look is undeniably aggressive. There's nothing subtle about how the widening is achieved; the radius of the three-piece fender flaring follows the highest swage line of the front wheel arch and is screwed directly onto the body. It oozes a race car feel even though it's just a street car.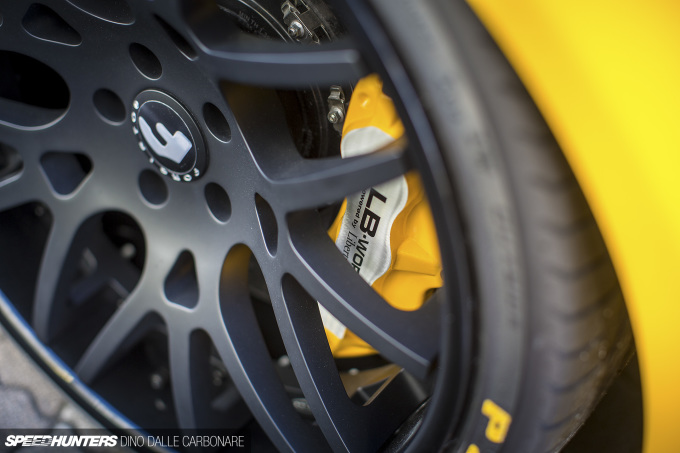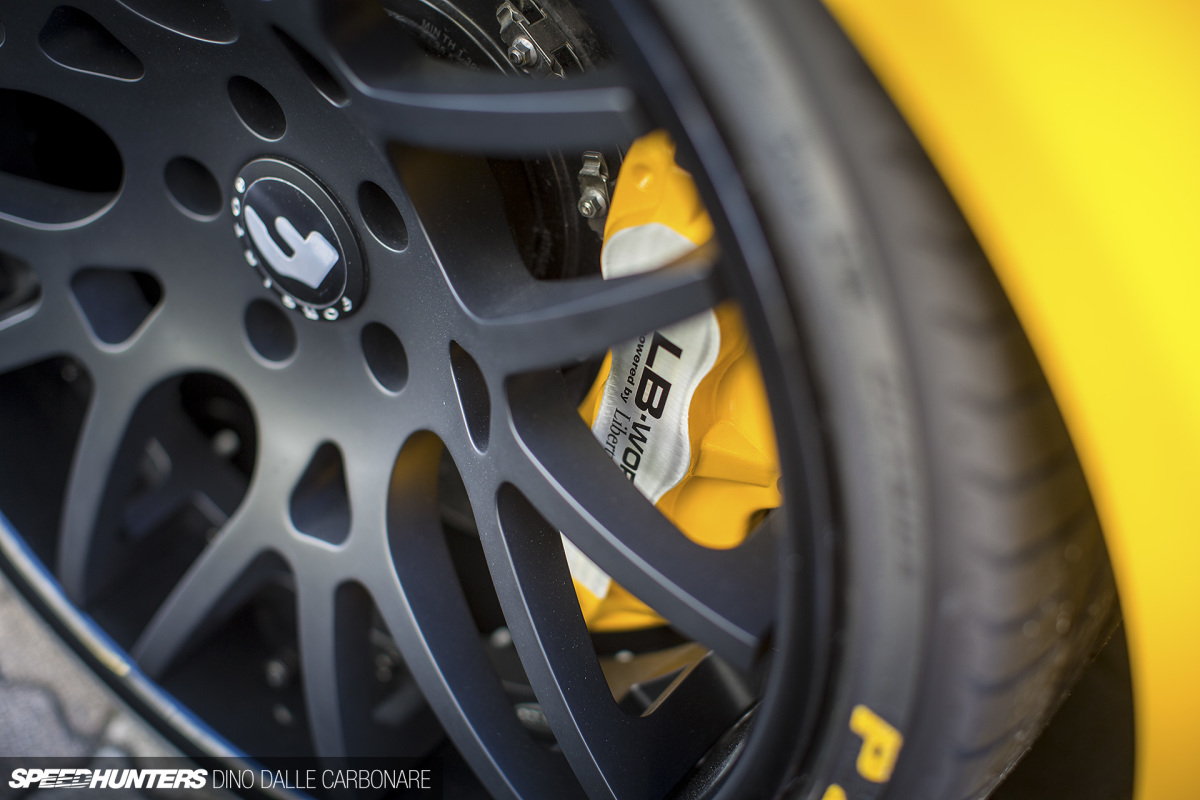 Behind the Forgiato wheels the McLaren's owner specified for his car, Liberty Walk repainted the Akebono calipers and machined an area to apply their company logo.
The rear treatment is a one-piece deal, a contoured sliver of FRP that stretches across three panels to set the rear's new girth.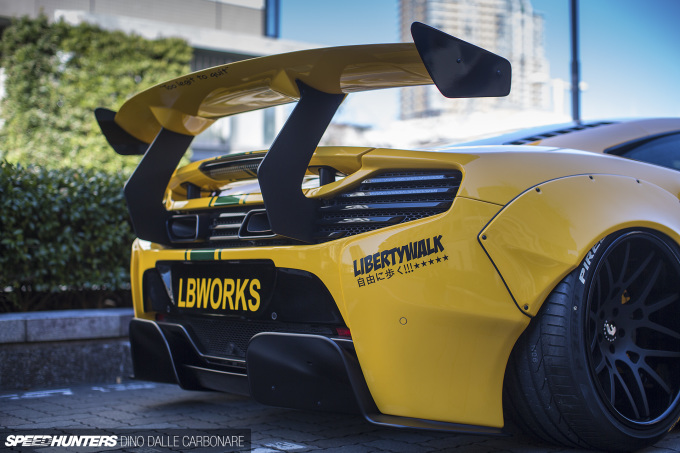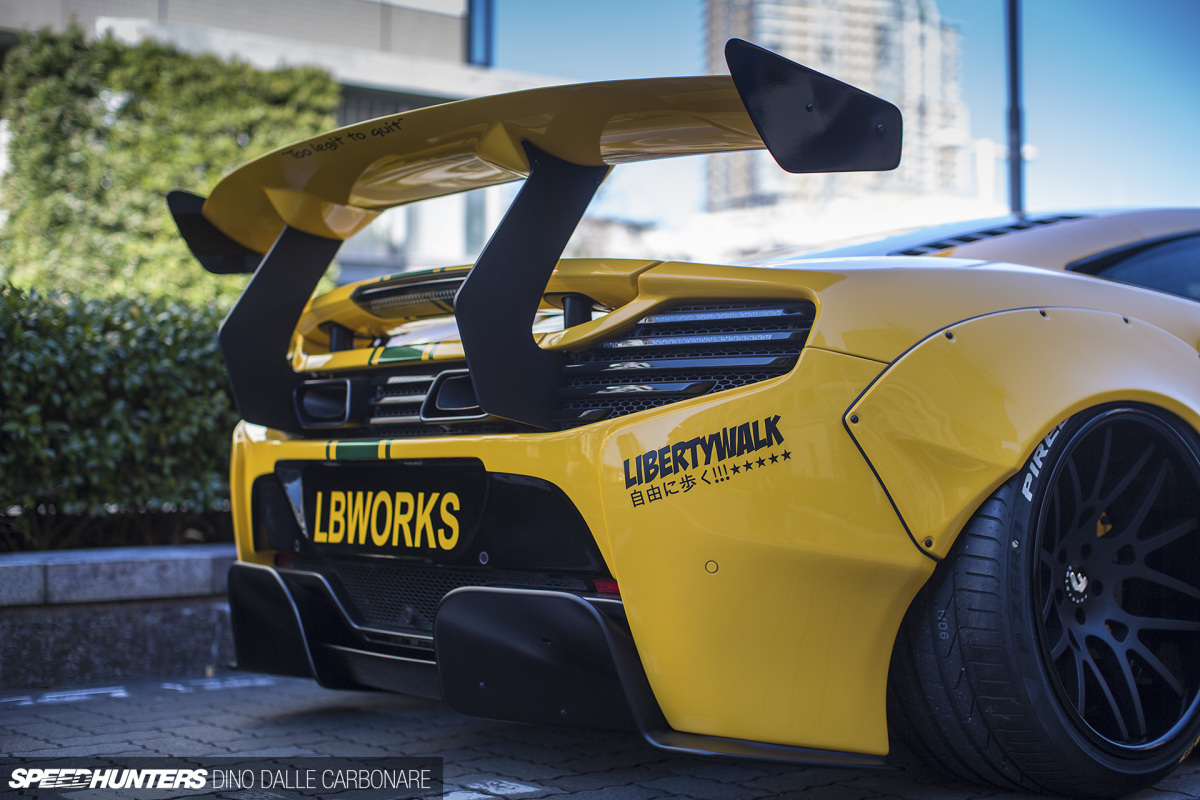 The back bumper too is an LBW part, giving a more tucked-in profile to the lower section of the corners which results in more of the rear tires' treads being exposed. The P1 GTR-inspired rear wing is nothing short of pure and utter theater; it's also unnecessary and probably without much function, but I ask you this – would you not expect to see one on a car like this? Exactly.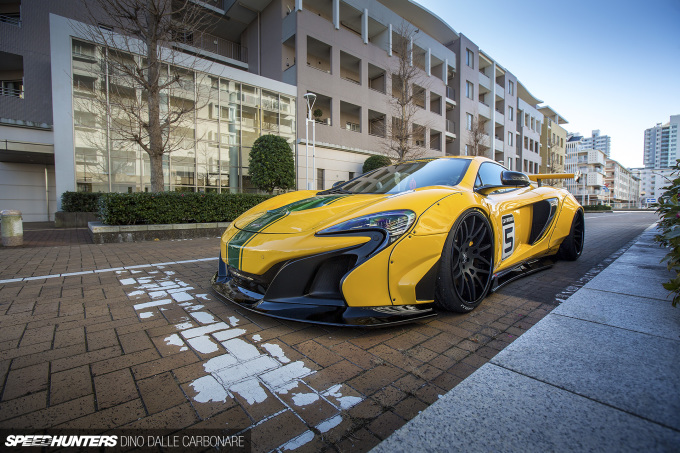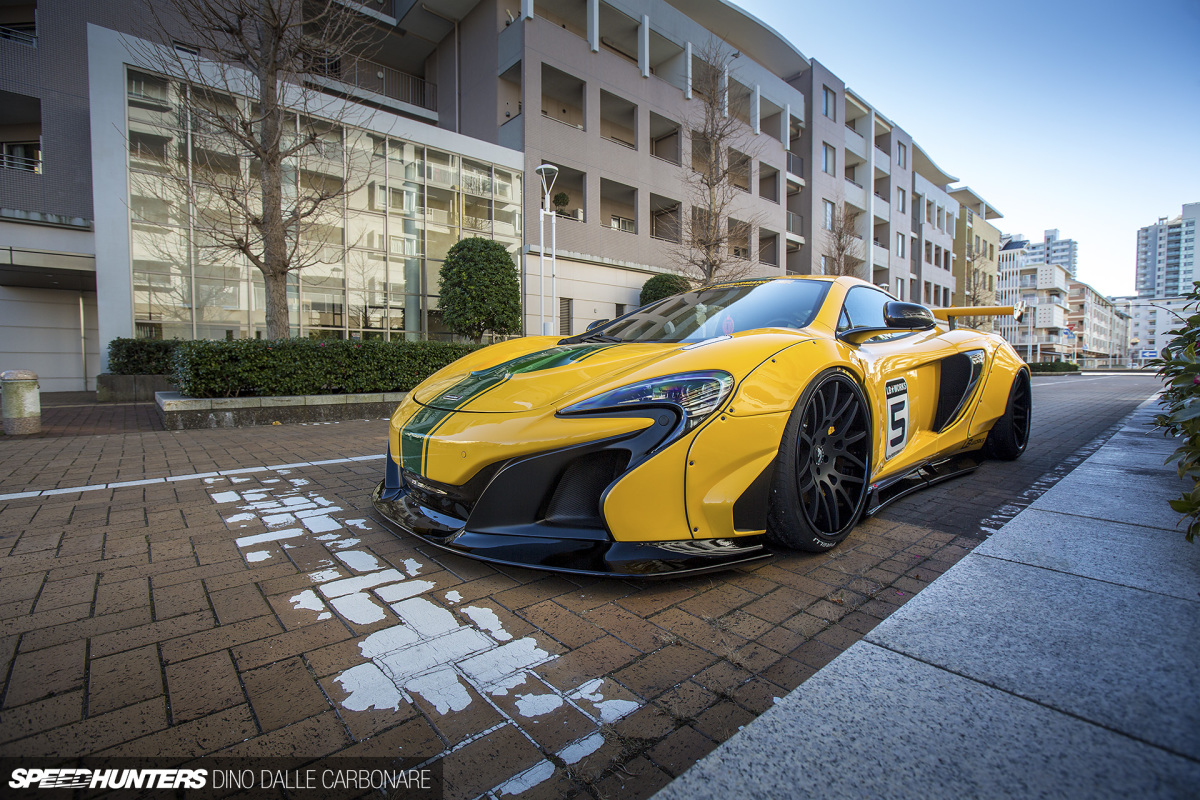 I should make mention that this isn't the first time we've looked at this 650S. Back in August last year, I showed you the work in progress as Kato prepared to unveil the kit at SEMA 2016.
The originally-white base car became the first example to have this limited edition aero conversion fitted, and then sprayed in a nod to the P1 GTR. And yes, both the yellow and the metallic take on British Racing Green are all painted, topped with copious layers of clear for extra shine.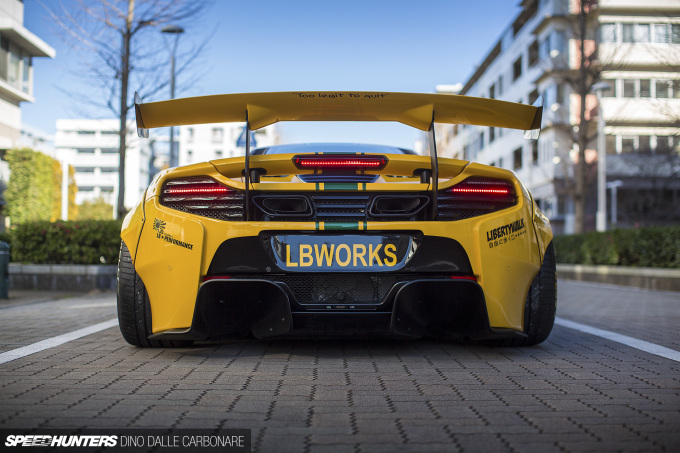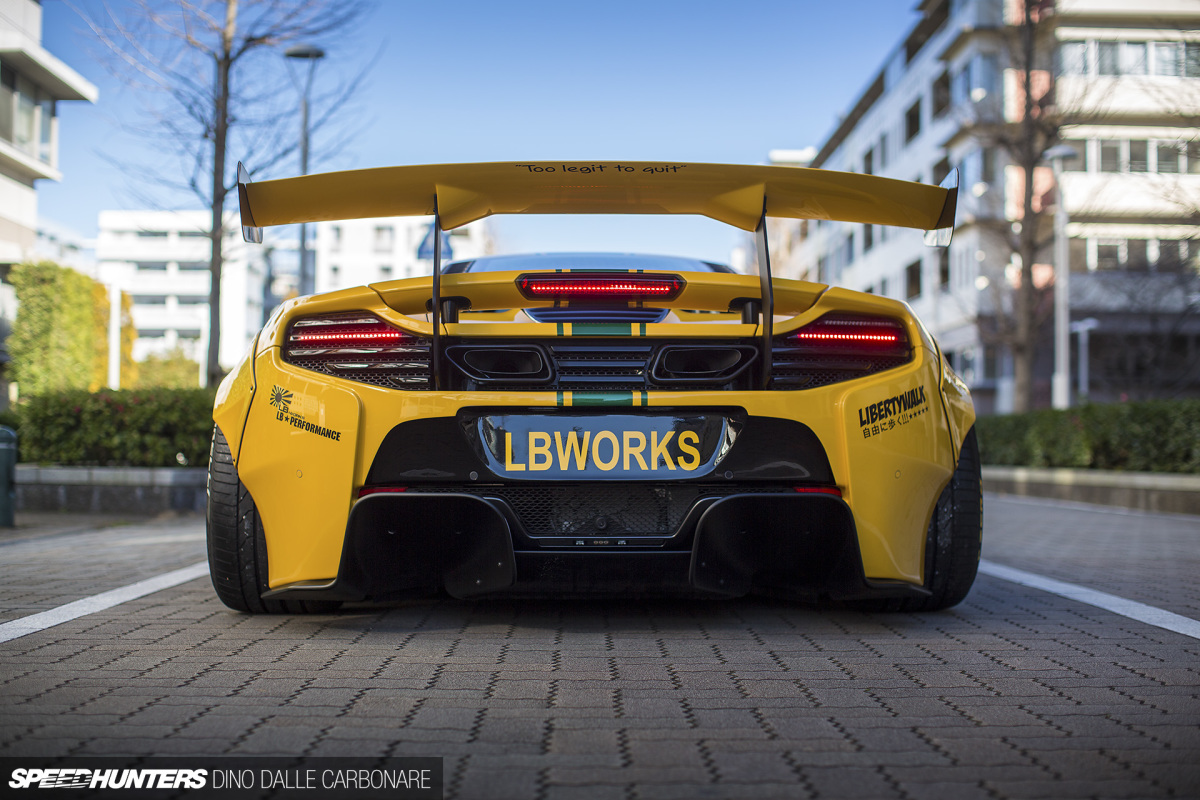 The rear diffuser slots under the two channels on either side of the transmission and protrudes in dramatic fashion from the car's back end.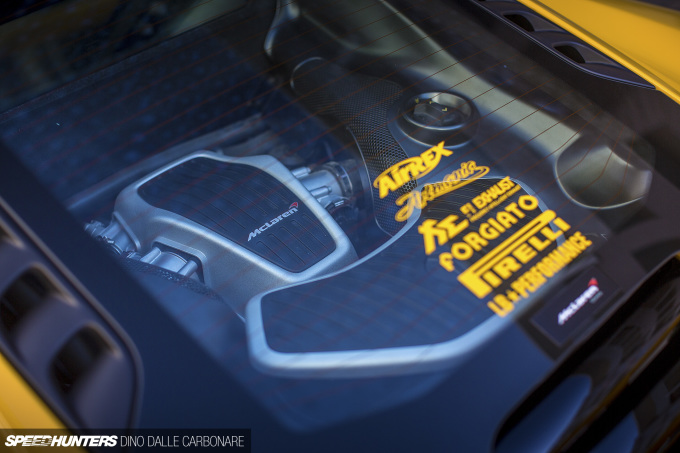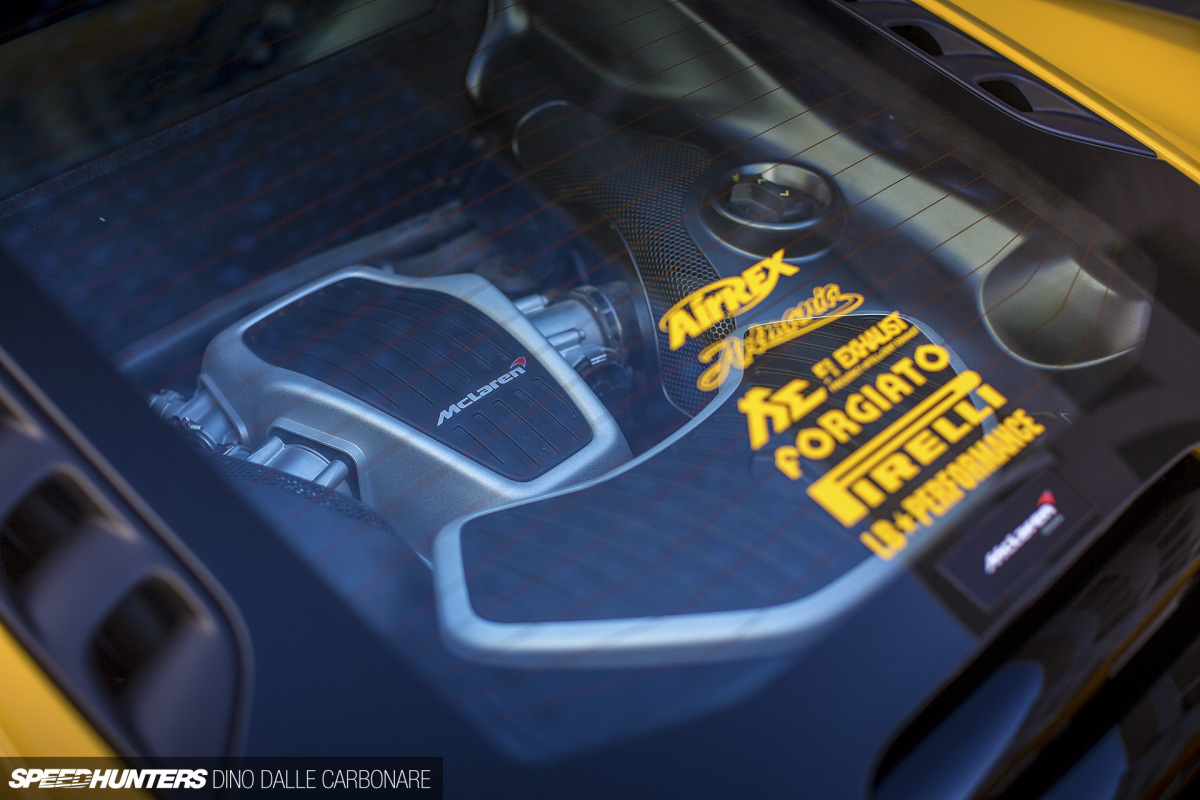 Beautifully displayed under the glass engine hatch, the 641hp 3.8L blown V8 reminds you that despite what the rest of the car may be hinting at, there's plenty of performance on tap.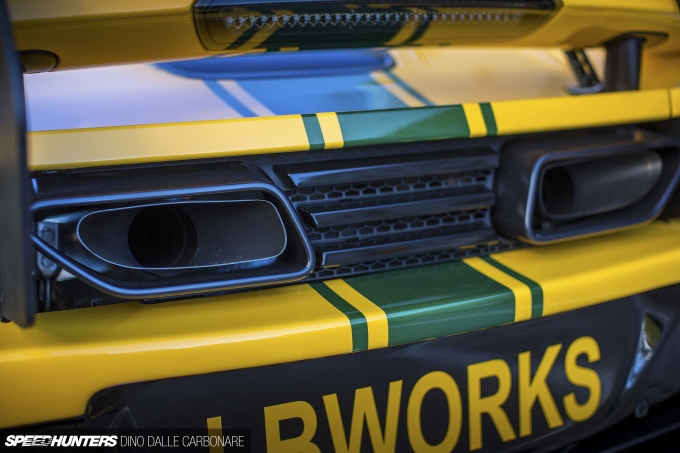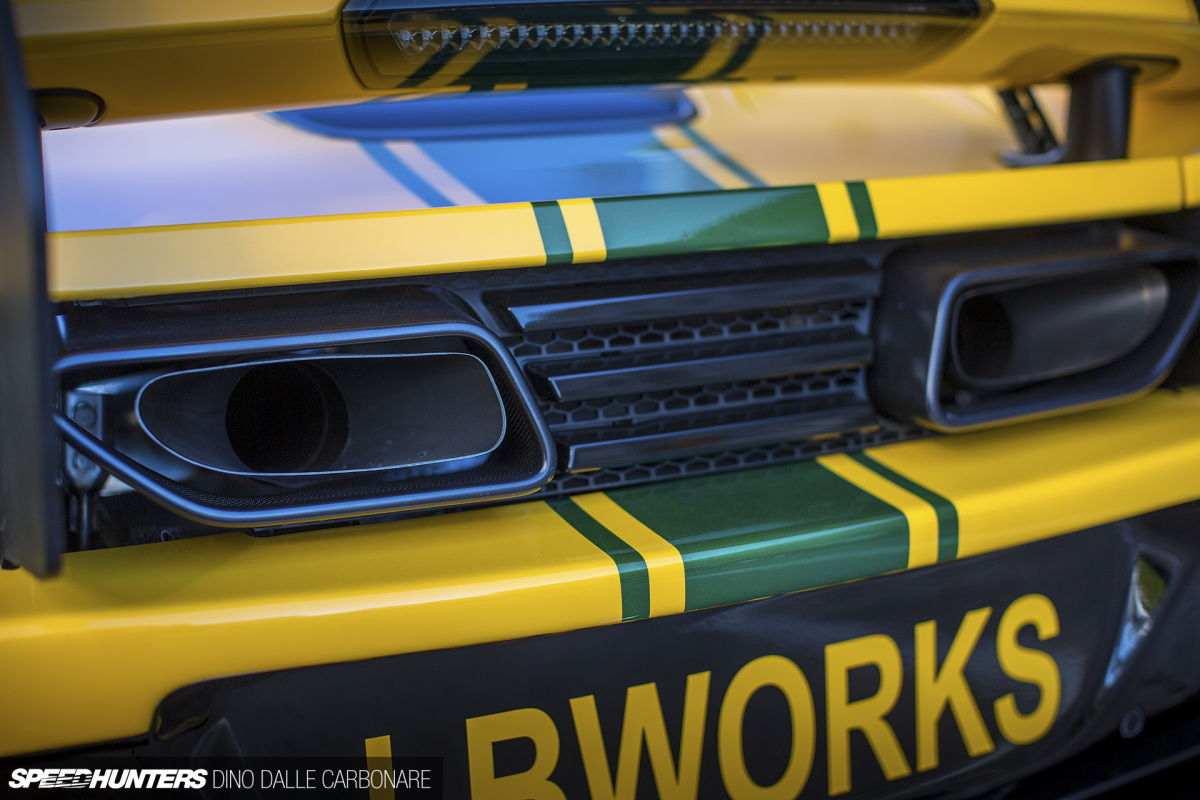 The titanium FiExhaust system liberates a few extra horses seeing there is virtually no restriction or form of silencing. This is one loud car, and it just suits the LBW look down to a tee.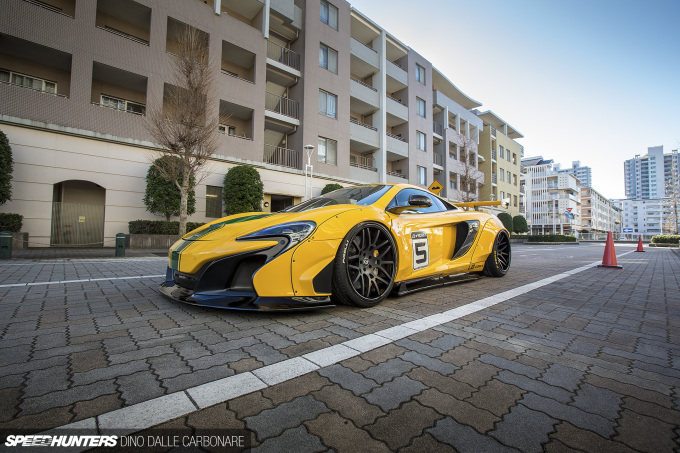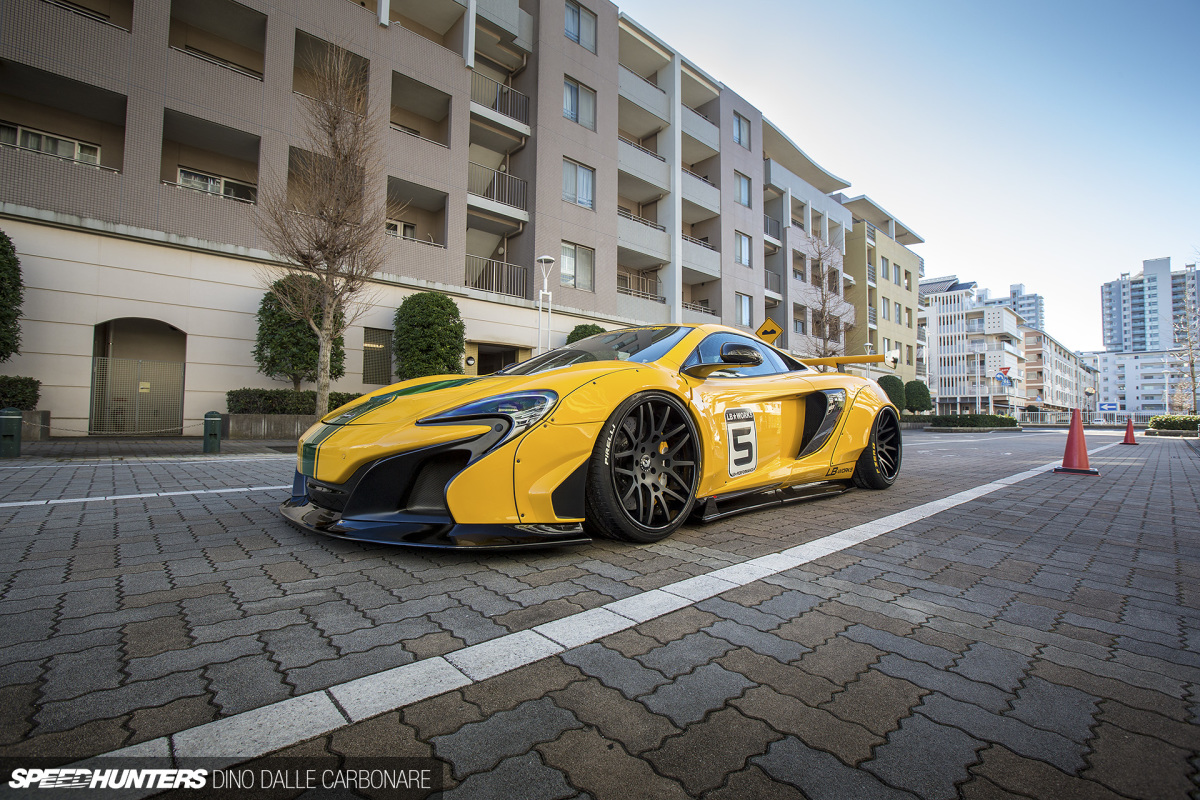 Cutting up the stock FRP fenders and grafting on extensions will only get you half the way, and to nail the look perfectly the car needs to have a selectable ride height. Ideally, you'd be able to move between a strictly static drop like you see here, and something a little more useable which would be a few centimeters up on each corner. This is taken care of with AirRex struts that are controlled by the press of a button.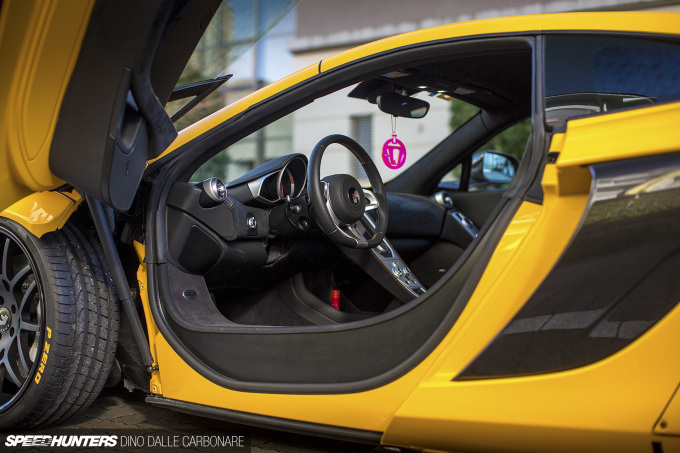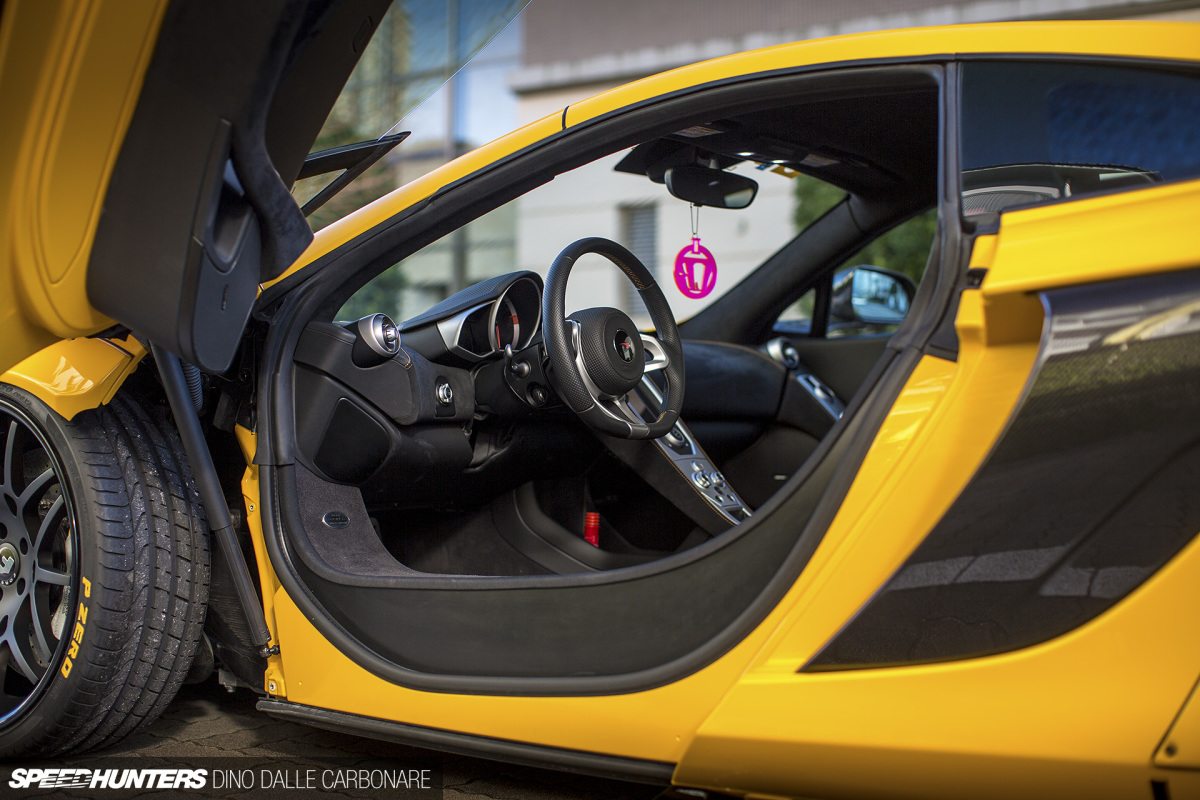 The dramatic way in which a McLaren opens its doors to welcome you into its beautifully minimalistic cabin never gets old.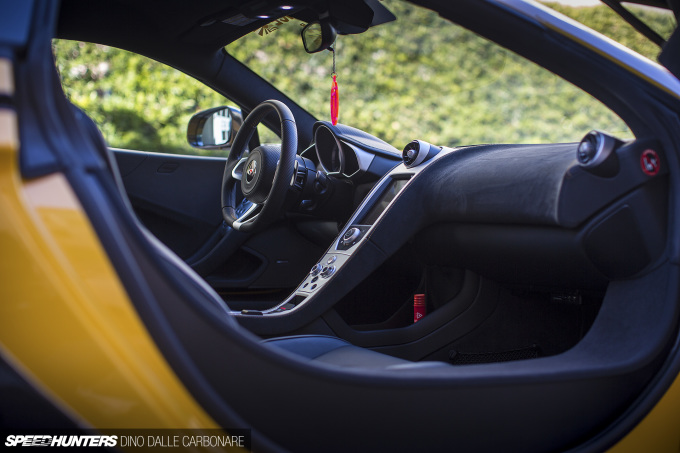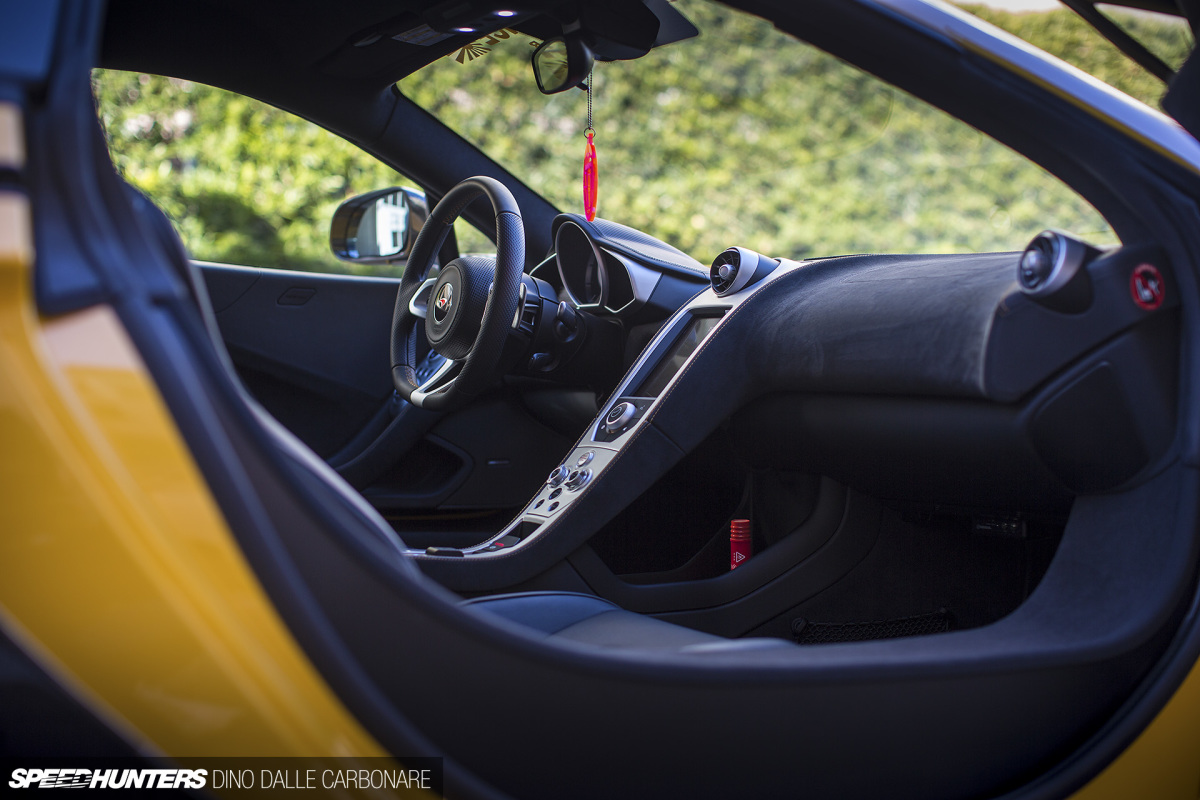 Aside from the addition of an LBW badge hanging from the rear-view mirror, the cockpit – because it truly feels like a cockpit and not a regular car's interior – hasn't been meddled with. It's beautifully simple, and in my opinion does an awesome job of putting to shame some of the more conventional designs we find in other high end supercars.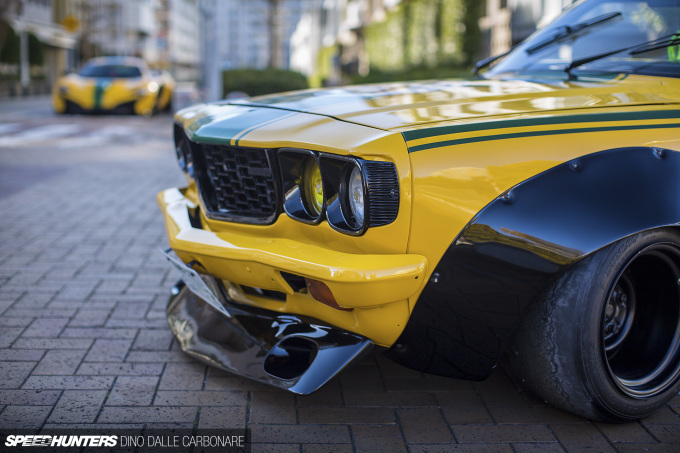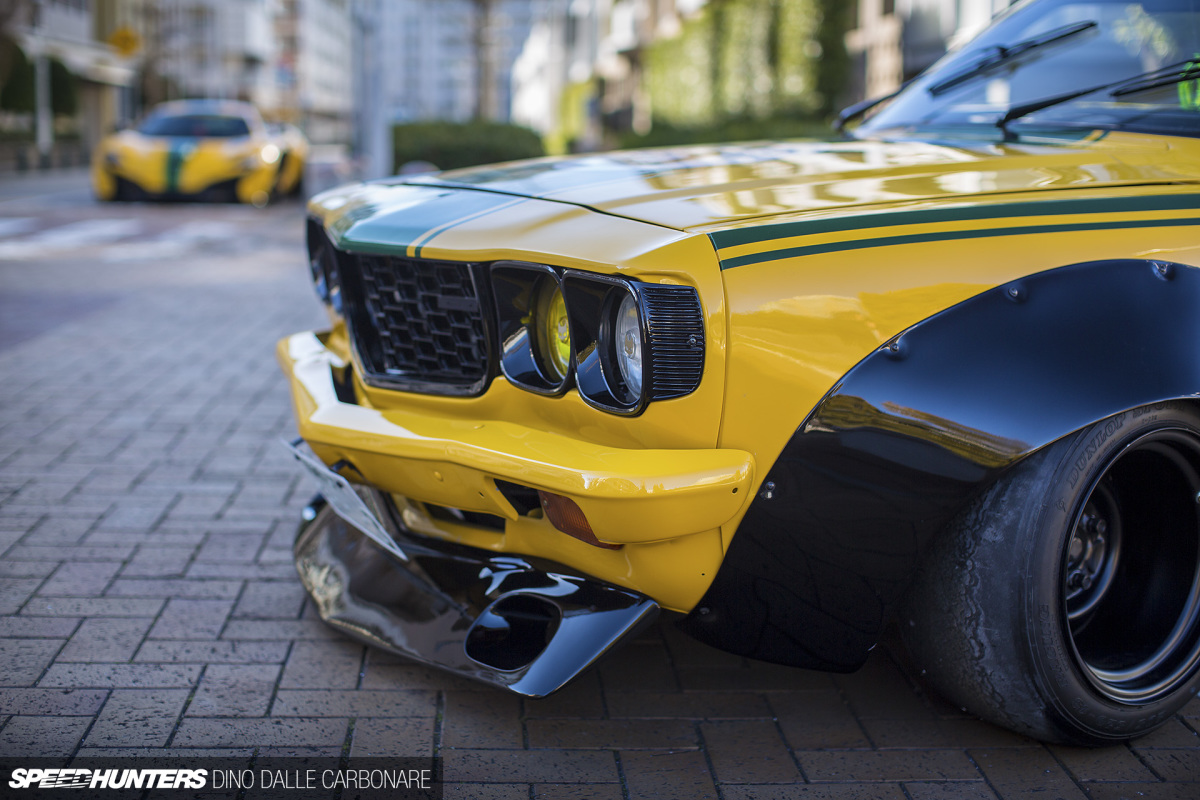 But for how cool and inspiring it is to see a company like Liberty Walk continue to challenge people's opinions of what is right and what isn't, it's ultimately Kato-san's personal taste and thinking that intrigues me the most.
As mentioned, there was another car from LBW's Tokyo Auto Salon display at this shoot, and you can read all about Kato's Savanna RX-3 very soon…
Dino Dalle Carbonare
Instagram: speedhunters_dino
dino@speedhunters.com