The Corolla before you wasn't the rarest, most expensive, fastest, lowest nor wildest car in attendance at the JCCA New Year Meeting in Tokyo. Nonetheless, it was a car that I knew I had to spotlight as soon as I laid eyes upon it.
What started life as a humble Toyota Corolla Levin – chassis code TE27 – has been tweaked and tuned over the decades to represent, in my eyes, absolute kaizo-sha perfection.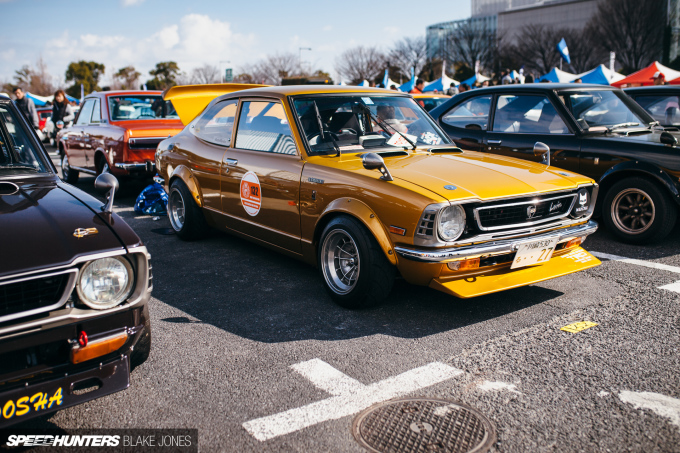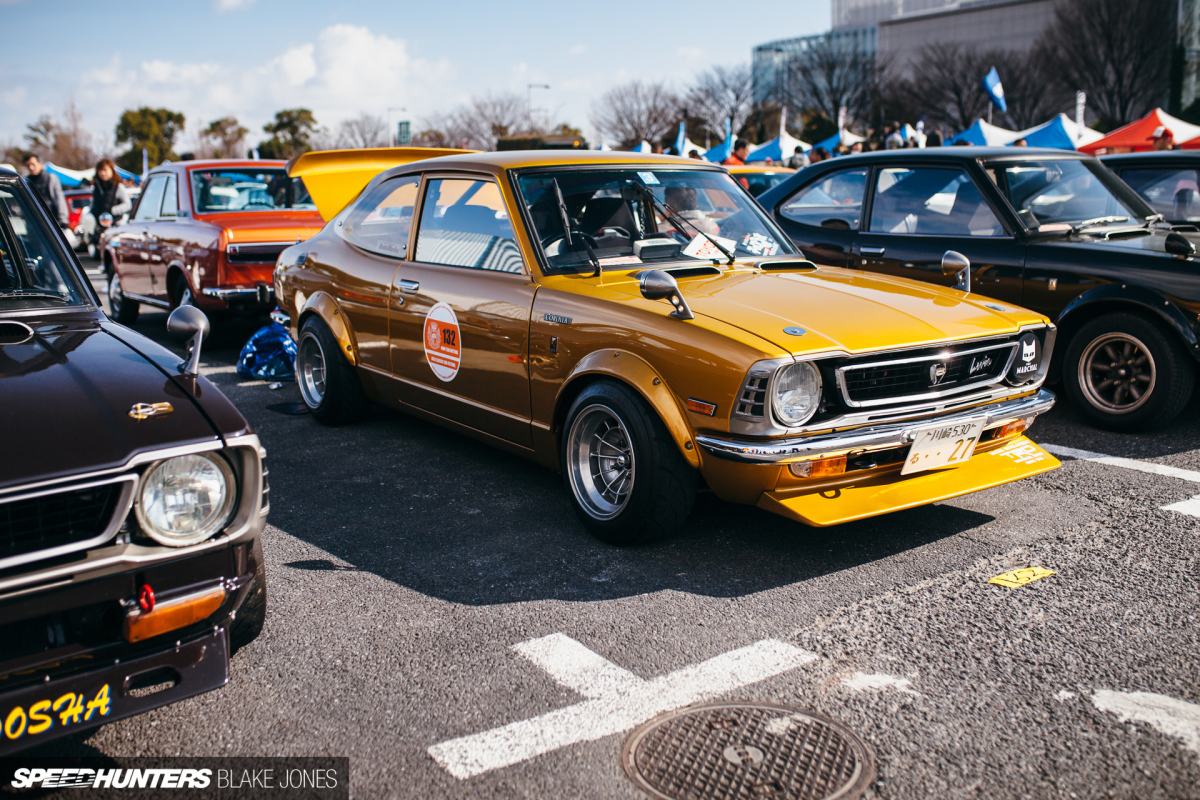 The golden hue is what initially drew me in for a closer look. As you can see, it vibrantly popped out from the surrounding cars as the sun poked through the cloud cover and activated the metallic fleck. I've always thought that factory colours are best, but I'm very happy to be proven wrong in this case.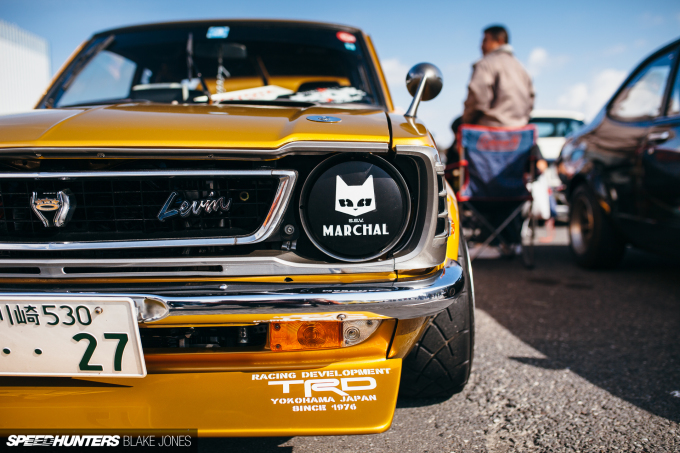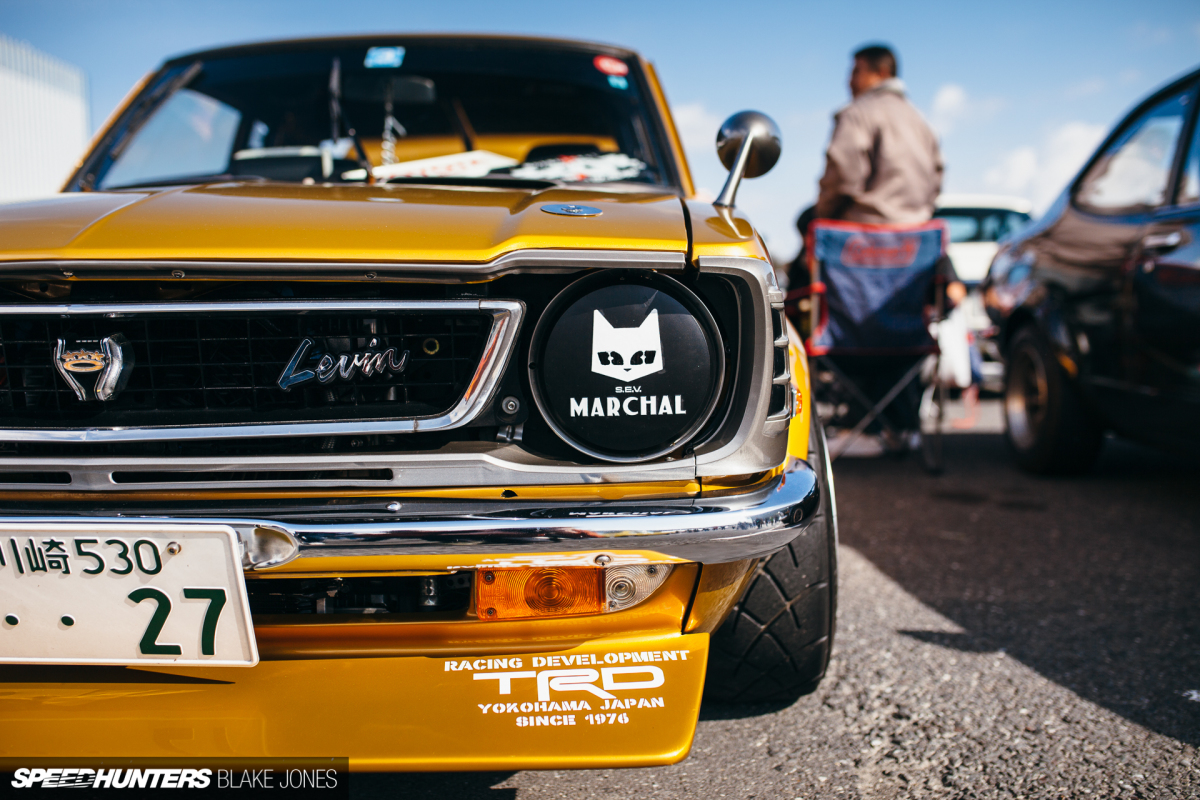 The compact Levin oozes character. From the aggressive, circuit-ready stance to an appropriately vintage SEV Marchal headlight cover, the owner clearly knows a thing or two about building a legit retro Japanese racer.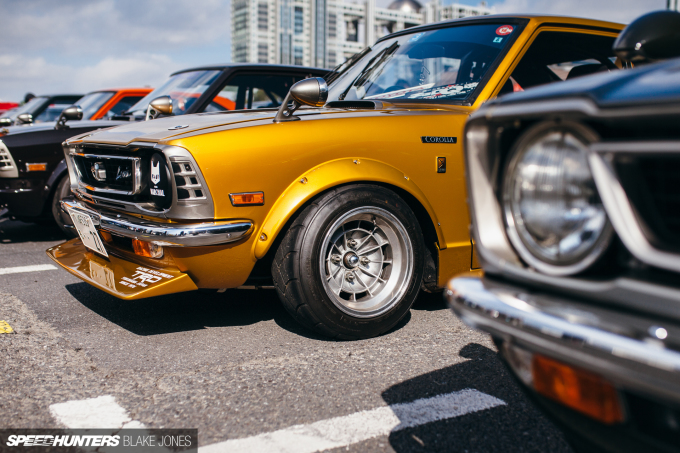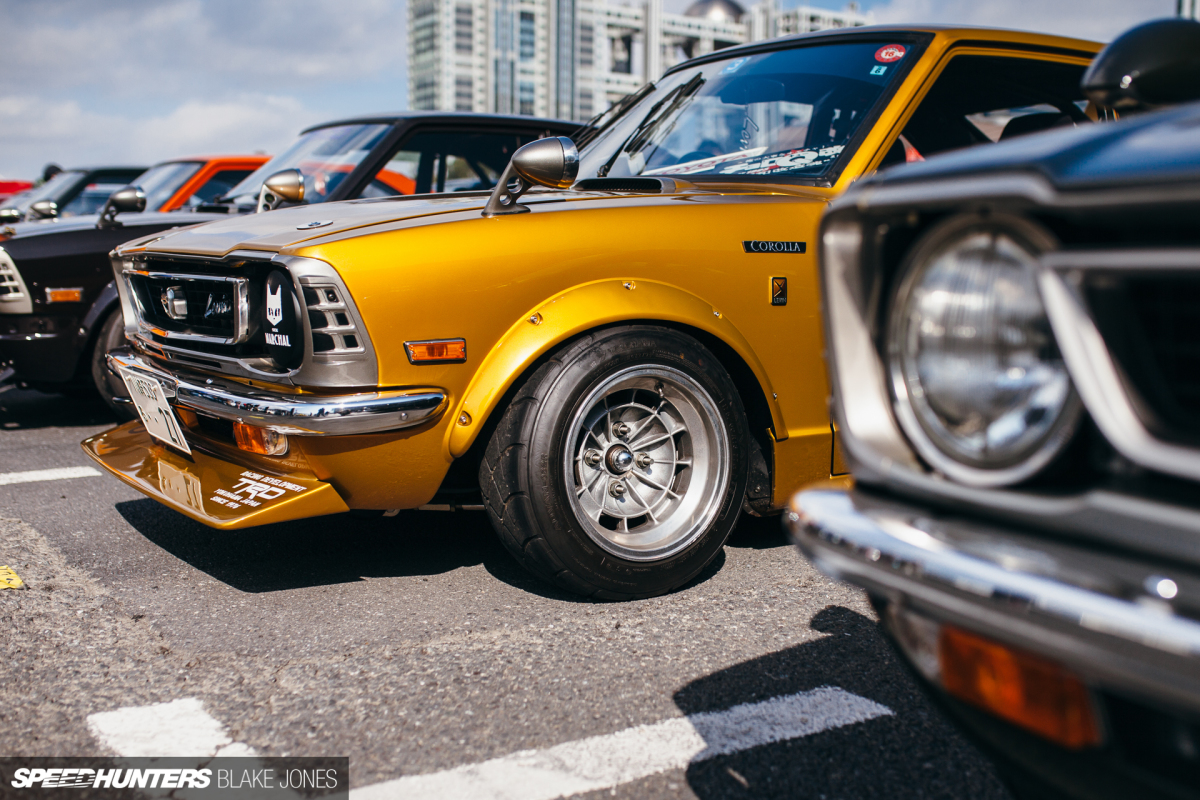 Speaking of stance, a set of rare and valuable 13-inch Tosco (later known as Toyota Racing Development) racing wheels sit under each overfender. These are top-tier shoes for hardcore Toyota guys, and instantly give a car plenty of credibility amongst the demanding JCCA crowd.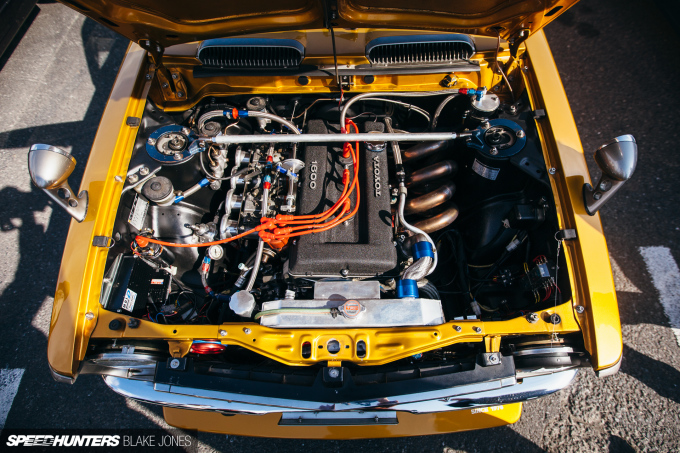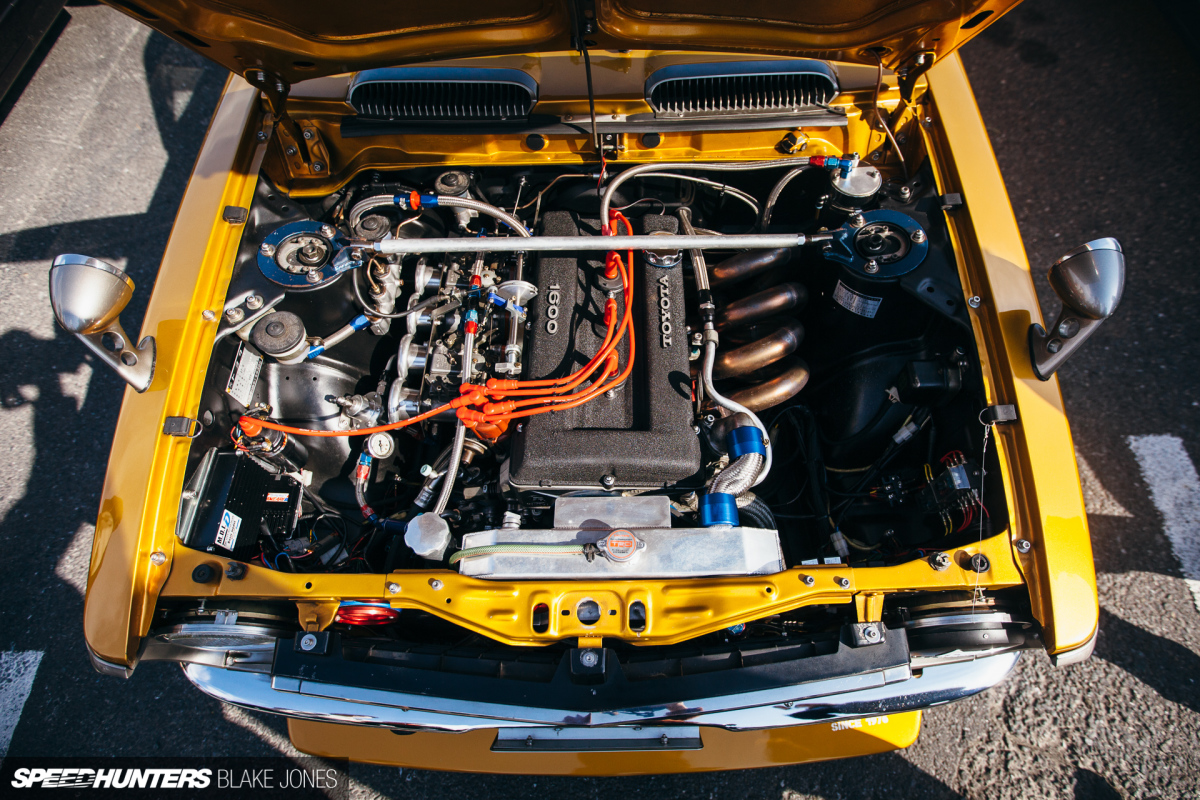 Like the rest of the TE27, the engine bay was immaculately presented. Framed by a matte black respray of the bay walls, the 2T-G looked simply amazing. These 1600cc inline fours helped put Toyota on the map as a serious engine maker back in the '70s, and laid the foundations for the better known 4A-GE come the 1980s. Toyota's 2T-G-equipped racers could outrun the Skylines and Fairladys of the day and were a tuner's dream – easily bored and stroked out to 2.0L and with a slew of go-fast bits available from TRD via the Toyota network.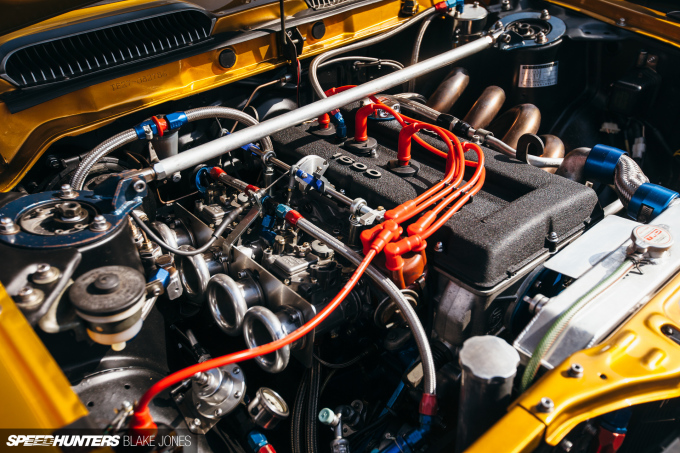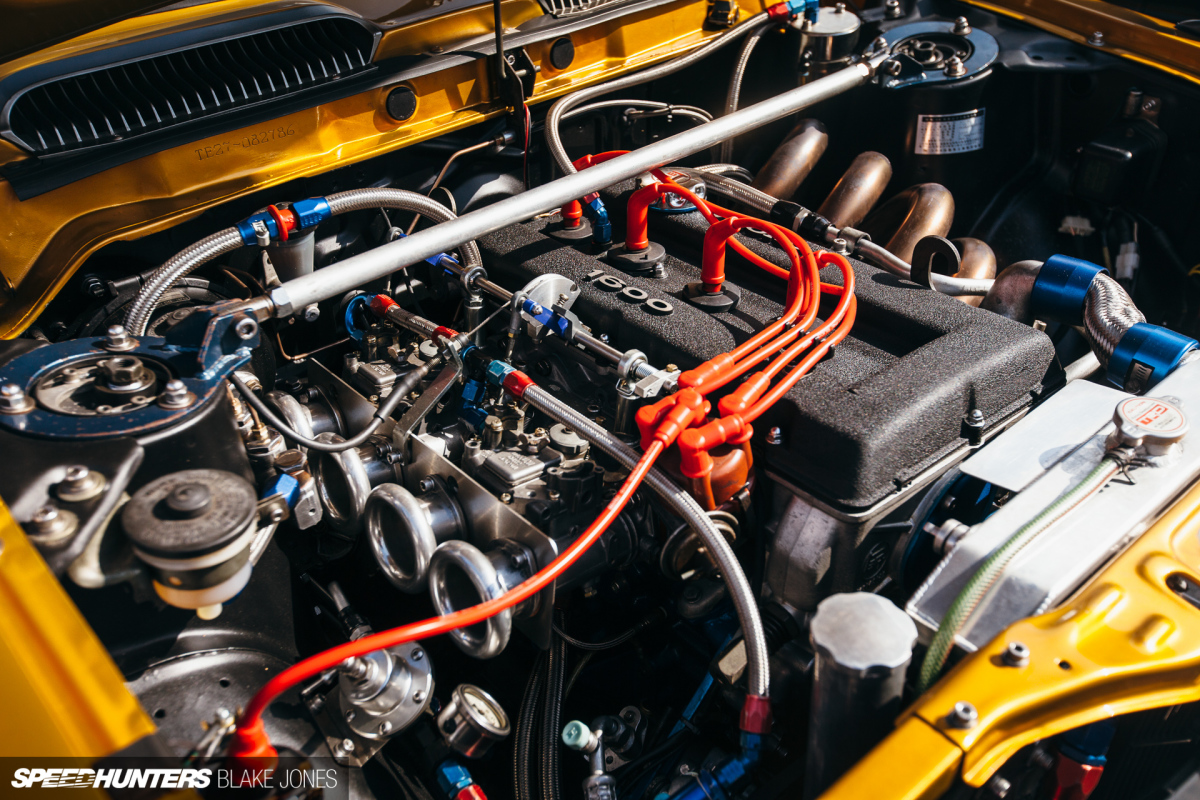 Upgraded carbs and beautiful equal-length headers liberate a few more horses as well as ensuring the car sounds as tough as it looks. I'm looking for something I'd change about this car if I owned it, but no luck yet!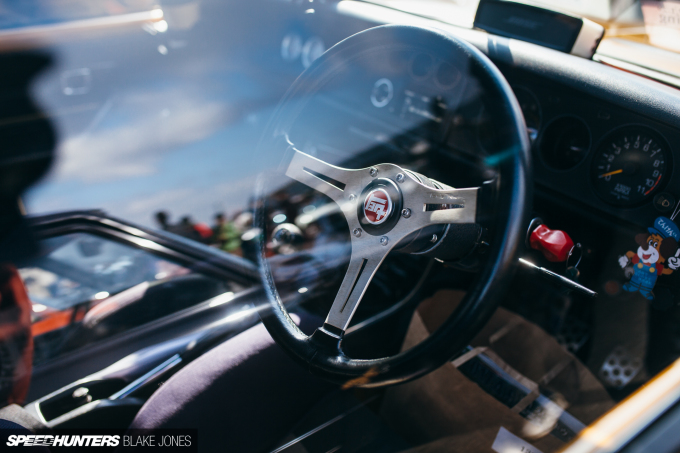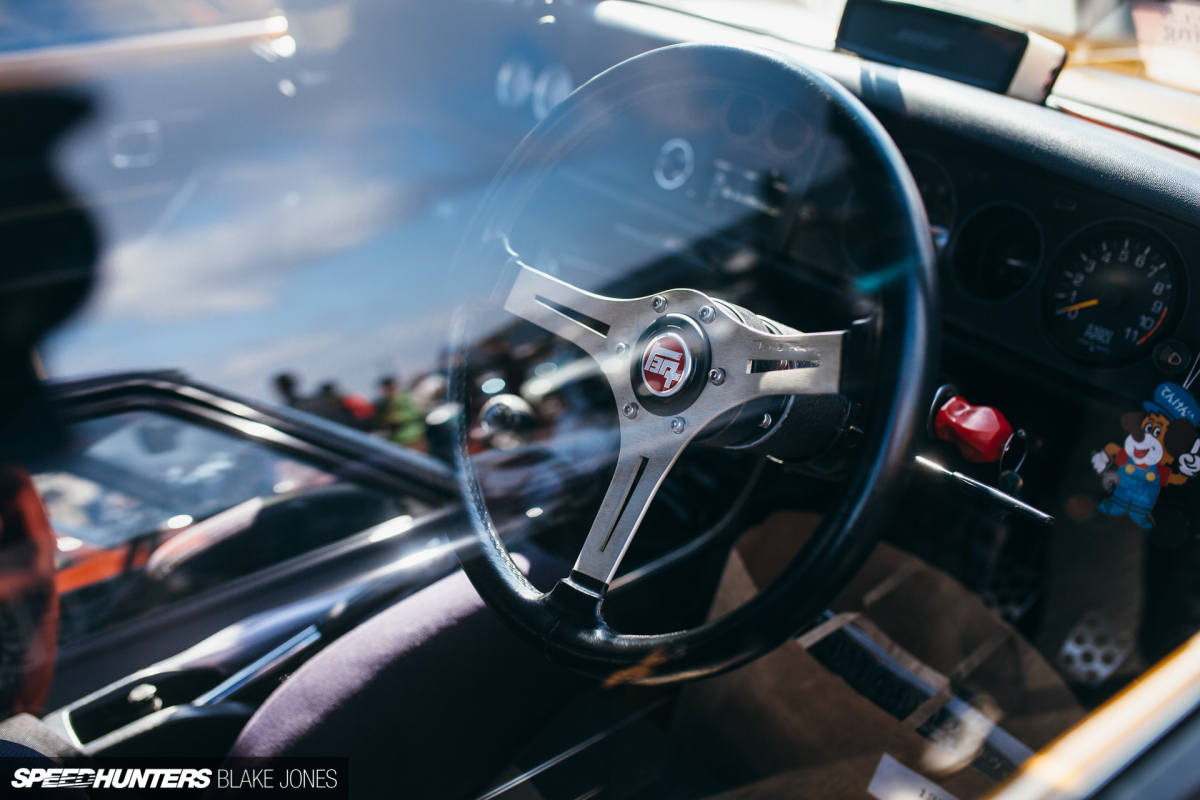 The interior was a fairly typical, simple affair. Changes from factory included period racing buckets and a leather-wrapped steering wheel as well as updated gauges. Still plenty friendly for the street.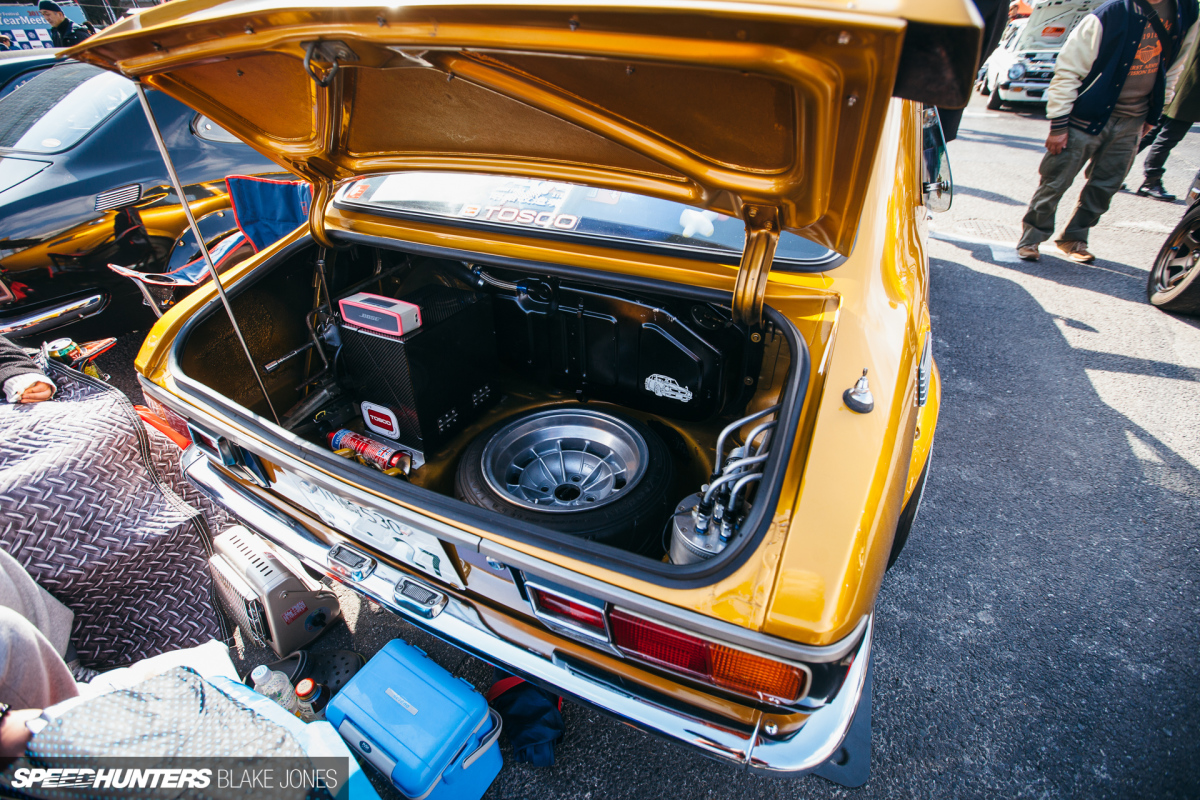 Since the boot was left ajar, I figured it was worth a quick stickybeak. And look – another Tosco wheel in the spare wheel well. Expensive cargo, so I guess it's worth showing off.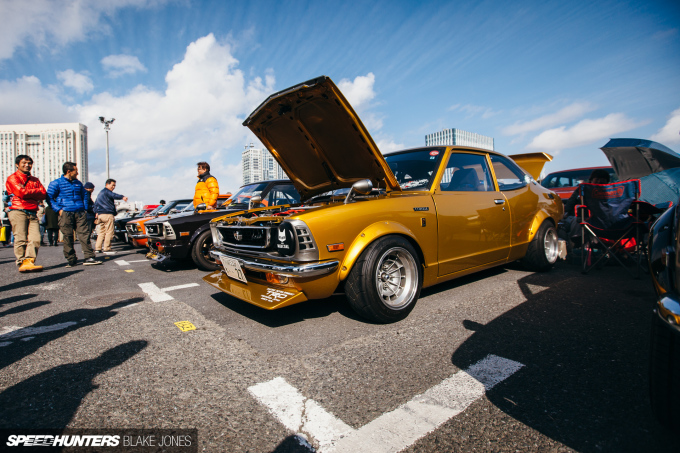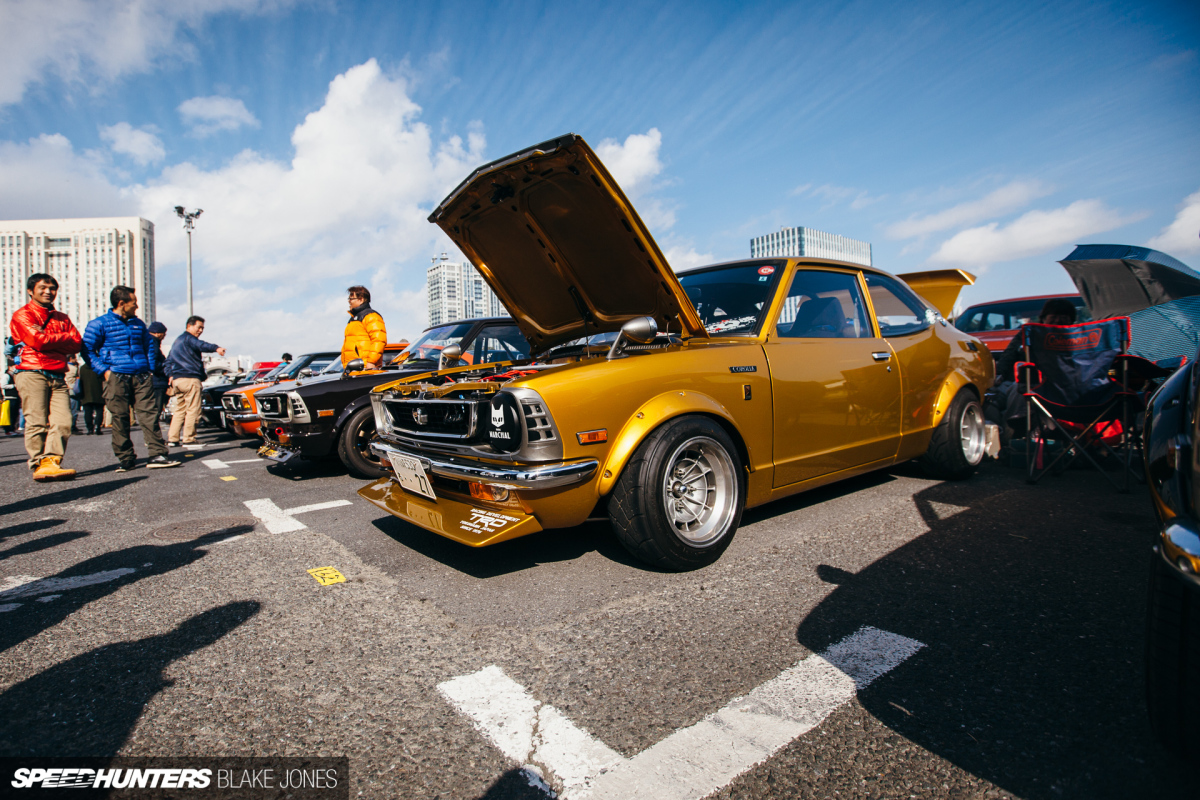 Its well-selected modifications and custom flair cemented the TE27 as one of the highlights within the JCCA show. But what do you think? Let me know your thoughts in the (new and improved) comments section below!
Blake Jones
Instagram: blaketjones
blake@speedhunters.com