More Than A Swap Meet
If you love cars, there's nothing quite visiting Southern California. Because no matter the season, chances are there'll be something cool for a gear-head to check out.
Whenever I take a road trip to SoCal to cover an event, I always take a look around to see if there's anything else worth seeing while I'm in the area, and during my last visit to LA for the Grand National Roadster Show, I saw that the Long Beach High Performance Swap Meet & Show was happening the same weekend.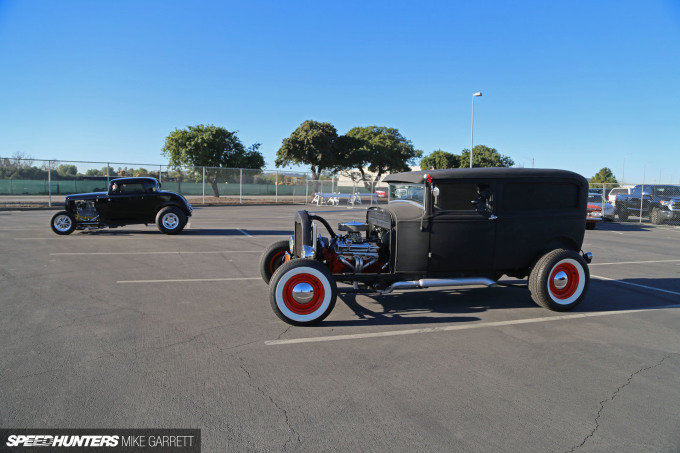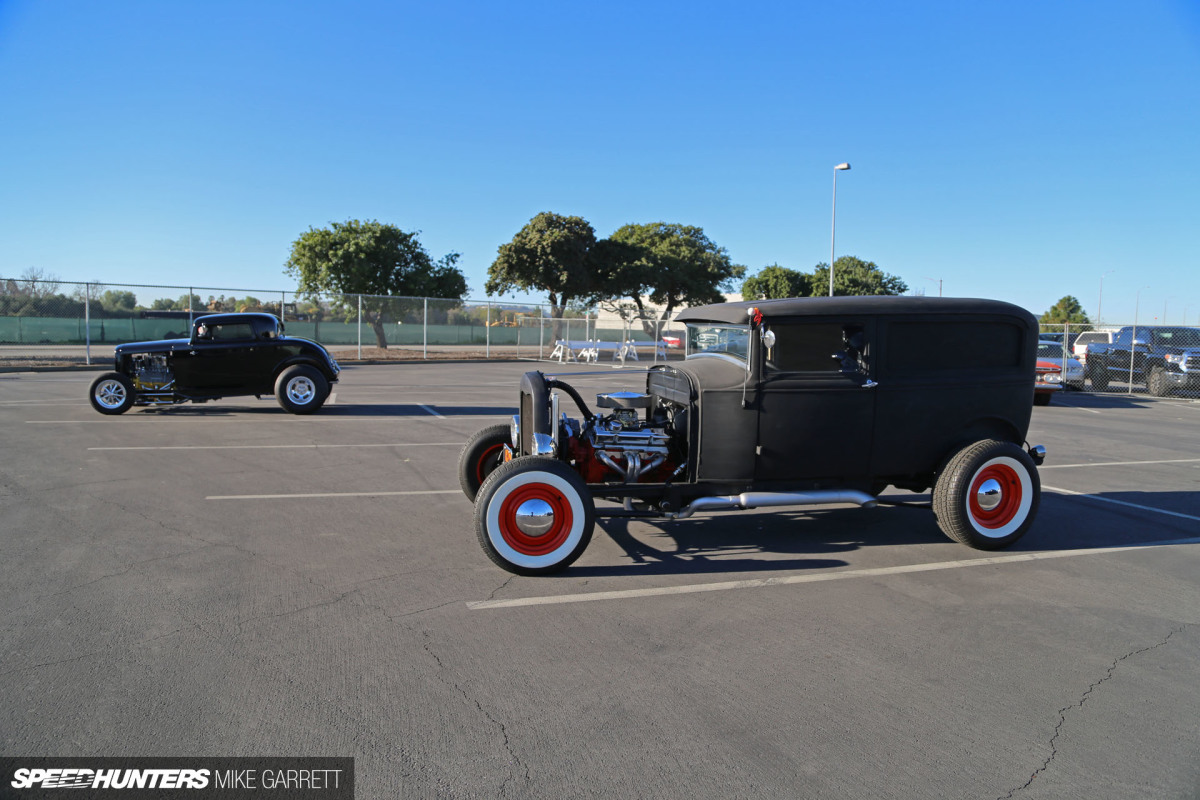 So after a full day of shooting the GNRS, I woke up early the next morning and headed to Long Beach to have a look.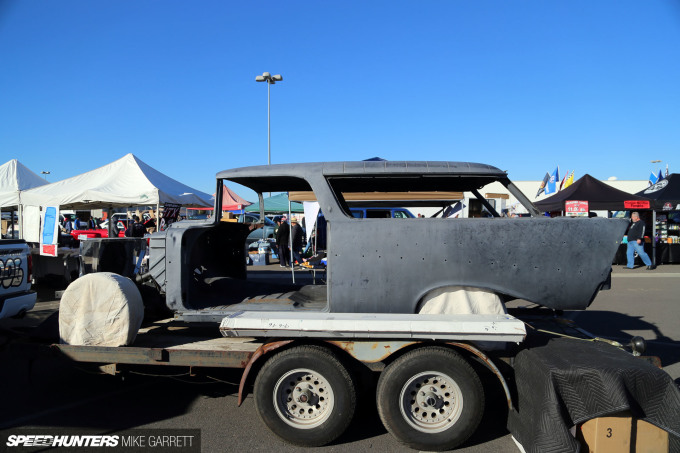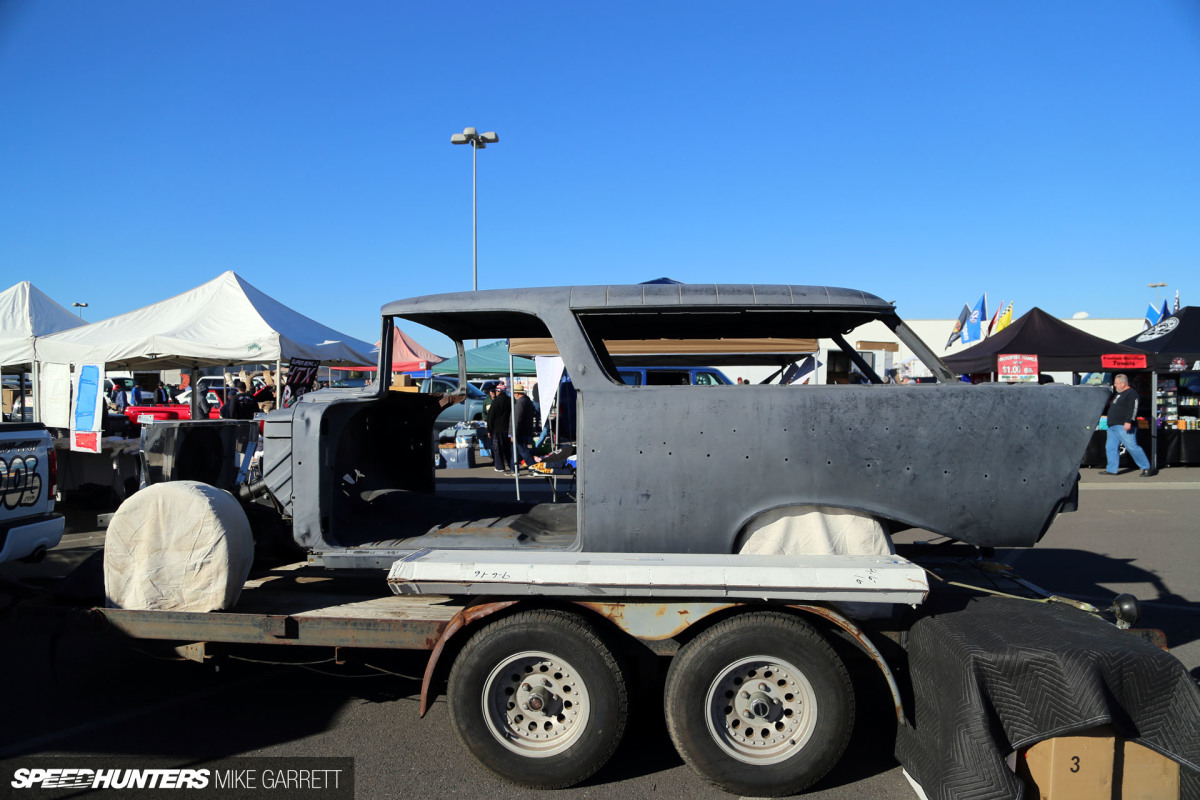 While not as huge as the car swap meets held several times a year in Pomona, the Long Beach Swap Meets are Southern California institutions in their own right. Auto enthusiasts and hot rodders have been meeting at the Long Beach Veteran's Memorial Stadium to buy and sell cars and parts since 1983. Yes, the event is older than I am.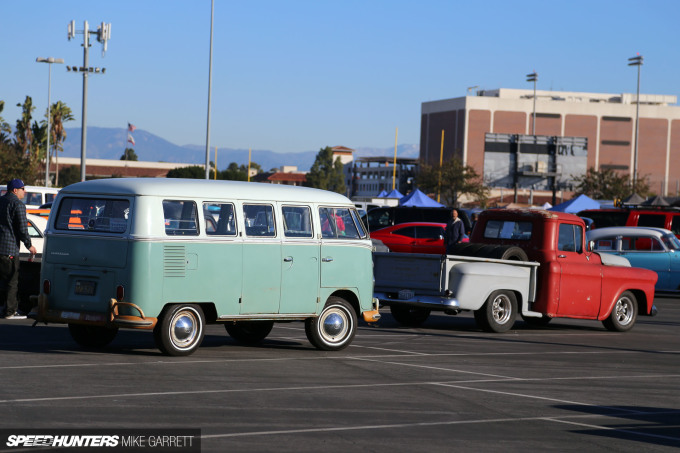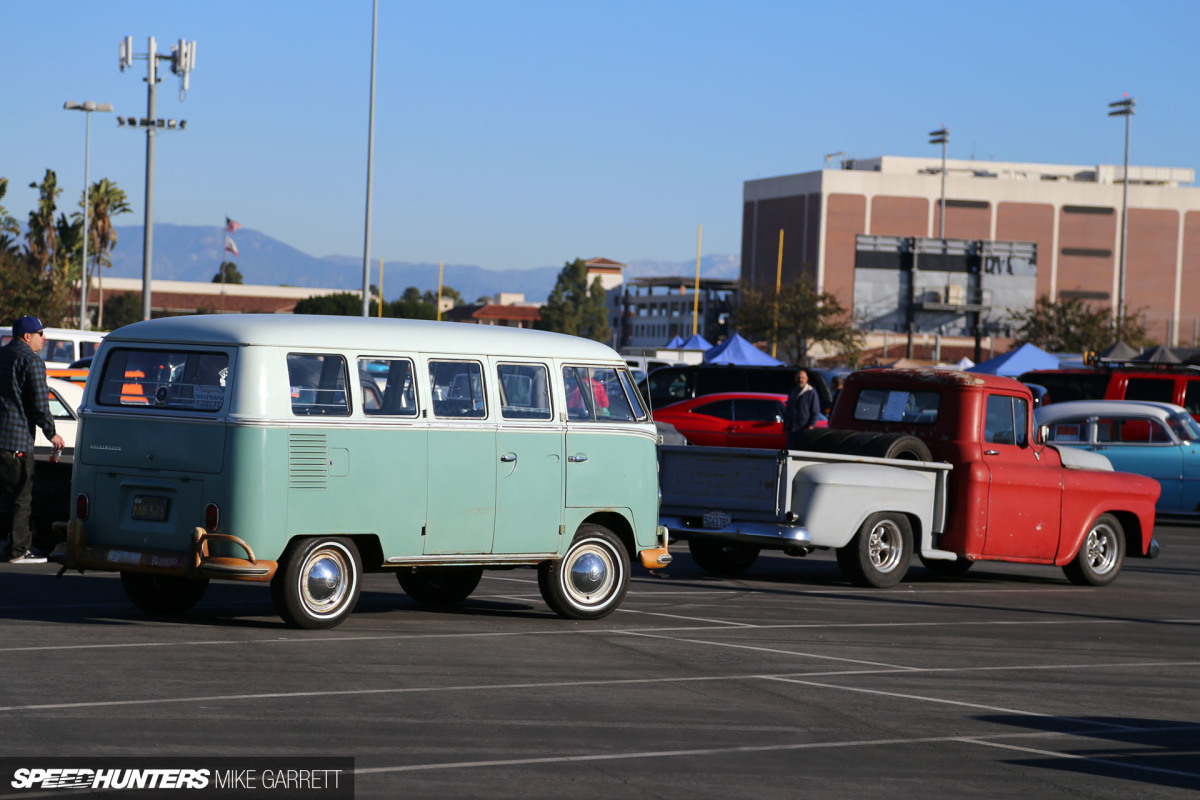 Despite the rainy winter we've been having lately in California, for this edition of the Long Beach Swap Meet the weather was perfect. After arriving and finding a parking spot, I quickly made my way through the gates and began to have a look around.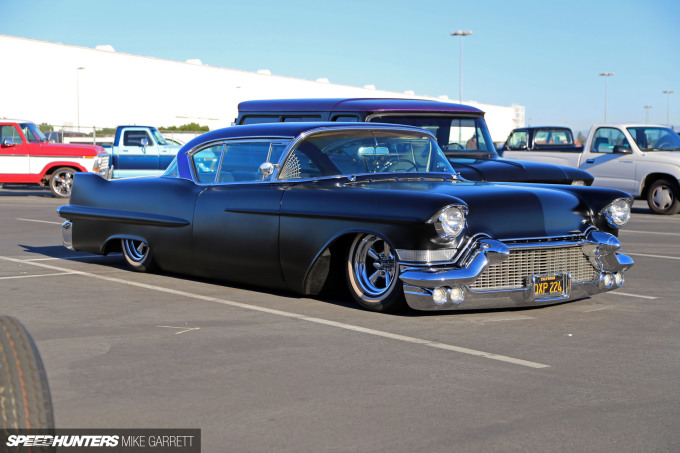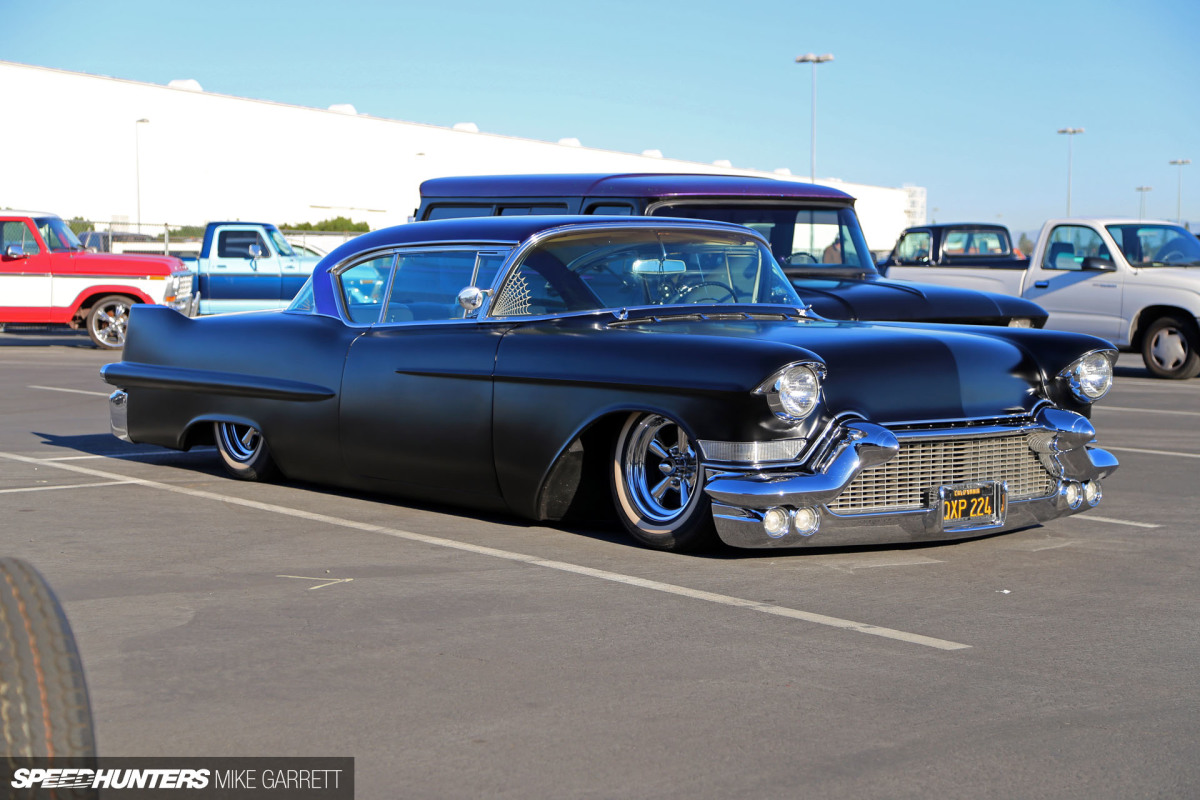 While many of the vehicles that show up at the stadium are for sale, they don't have to be. A lot of people just bring their cars over to check out the festivities, and in that sense the event almost has its own Cars & Coffee element. And there was absolutely no shortage of cool machinery to check out on this day.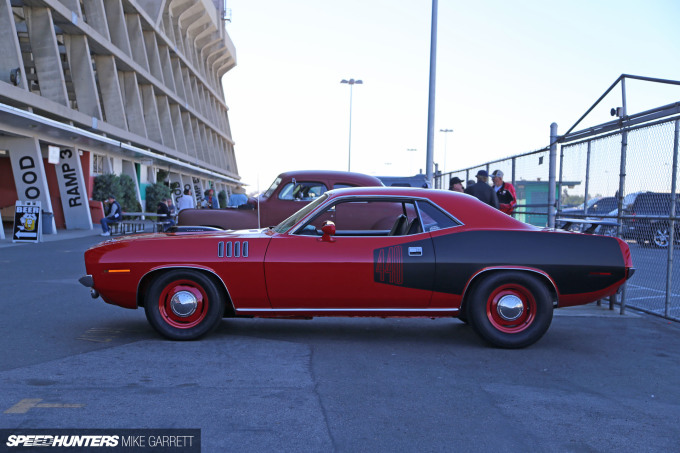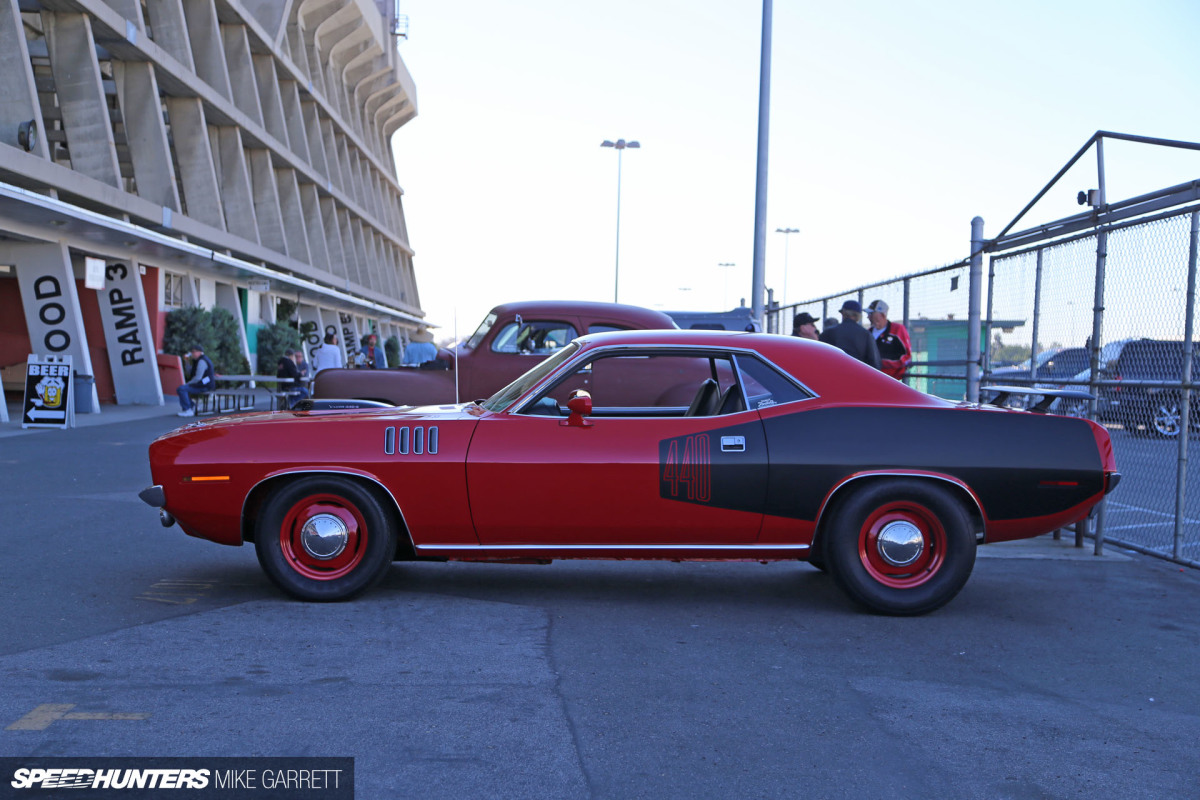 In one spot I found a small group of Mopars, including this very tough looking 'Cuda sporting some meaty rubber on color-matched steelies.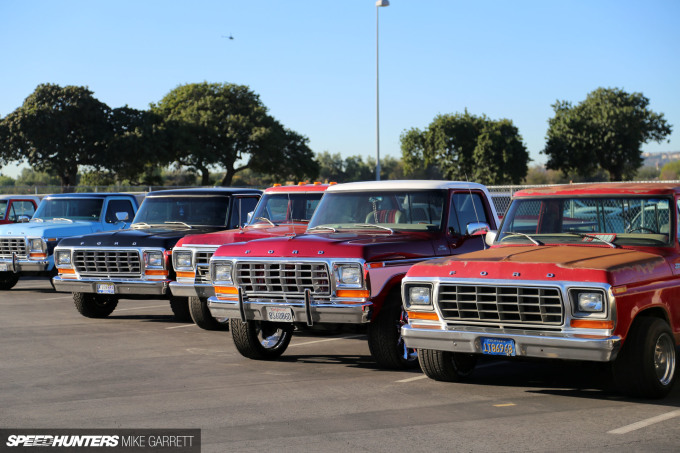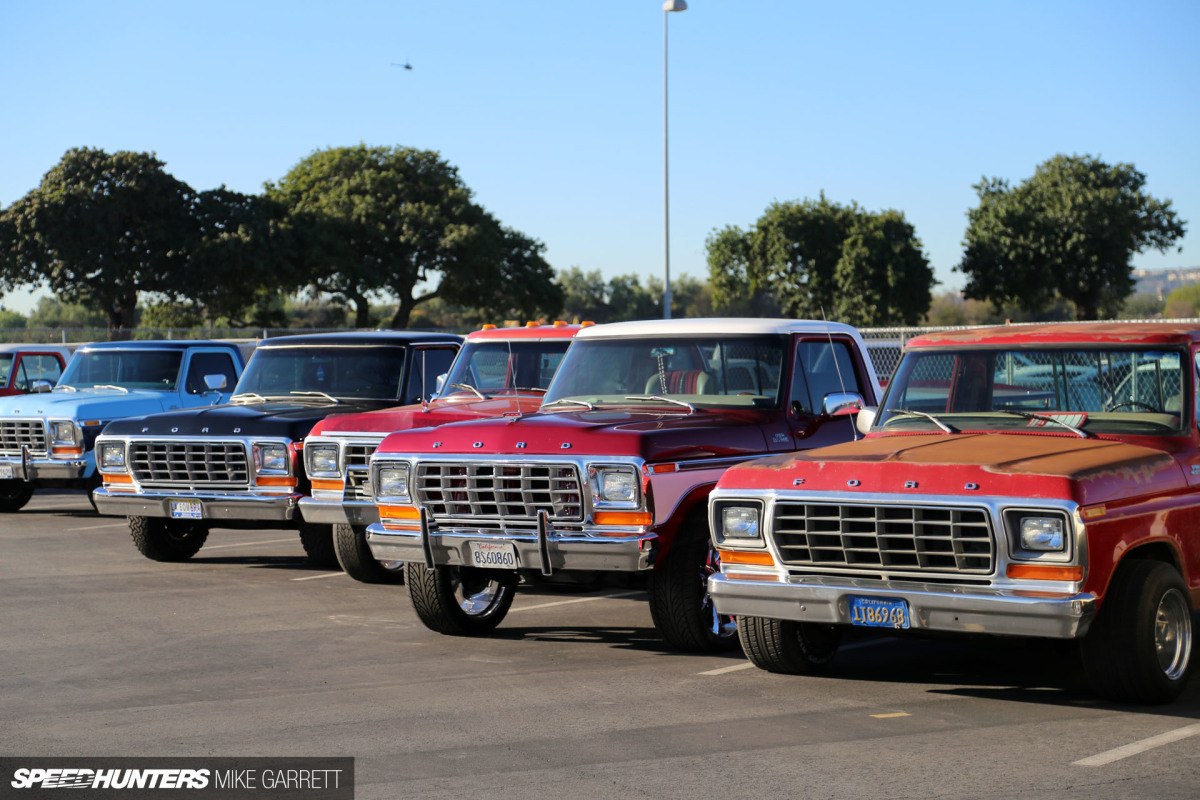 In another area there was a group of Ford pickups from the '60s and '70s, again, just like you might find at a Cars & Coffee meeting.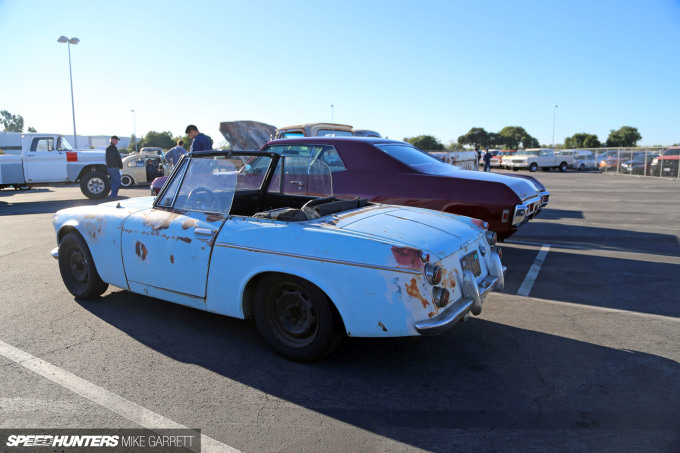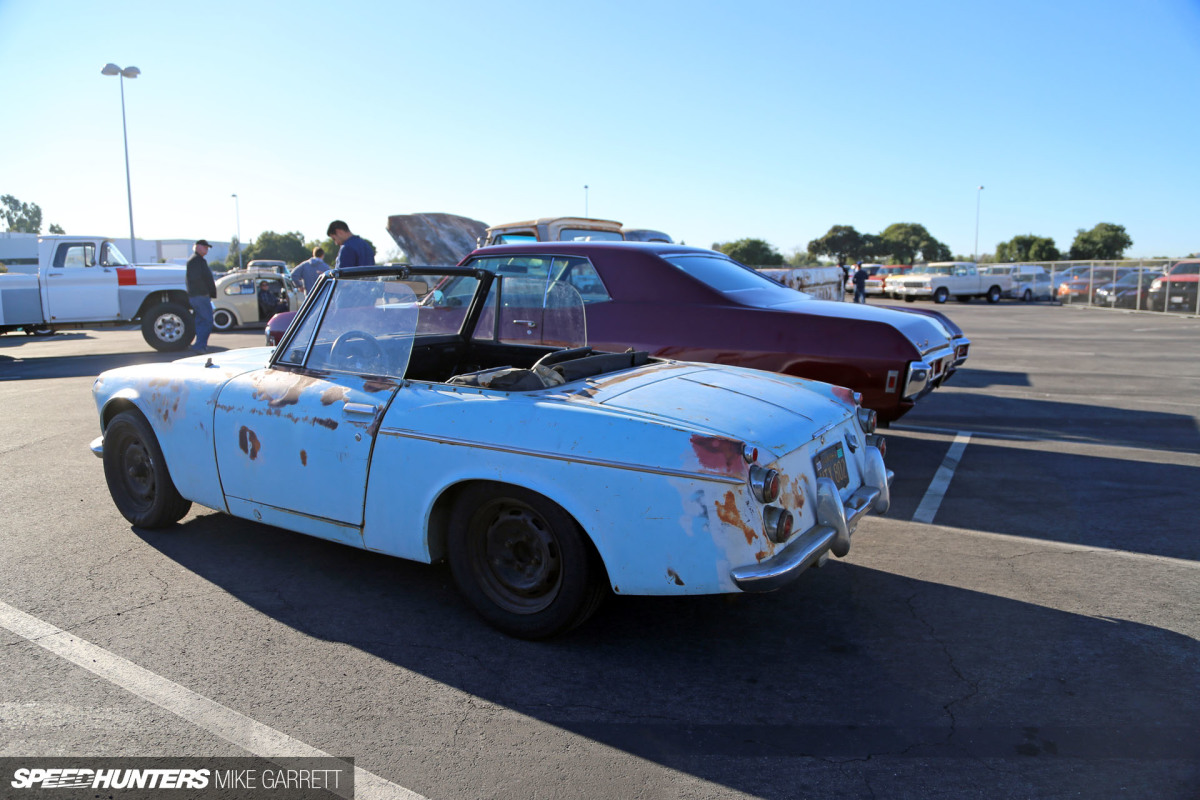 It wasn't all domestic machinery either. One of my favorites of the morning was this well-weathered Datsun Fairlady Roadster. How cool would it be to swap in an SR20 but leave the exterior looking as is?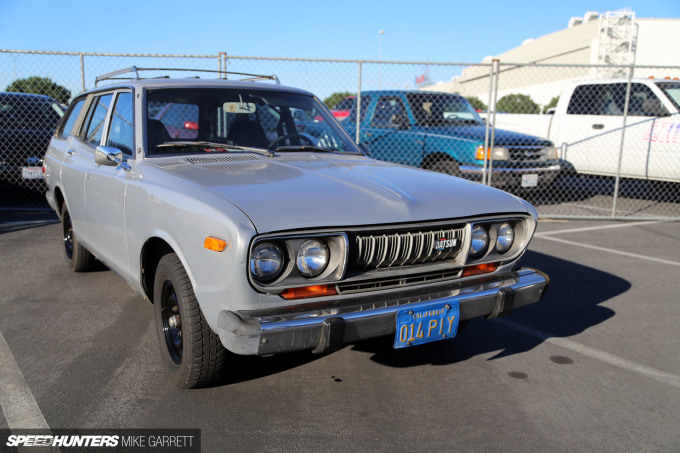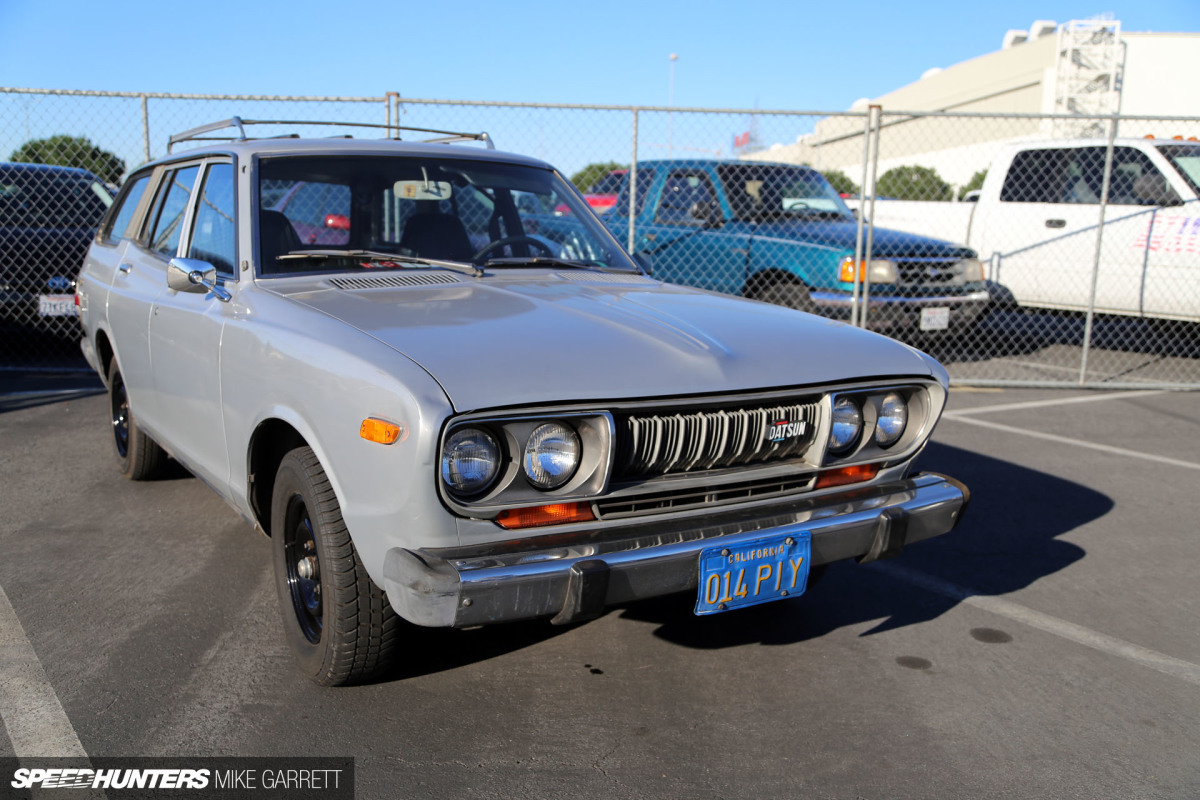 Joining the Fairlady was this Datsun 710 wagon that looked incredibly good for its age. You just have to love SoCal's old car-friendly climate.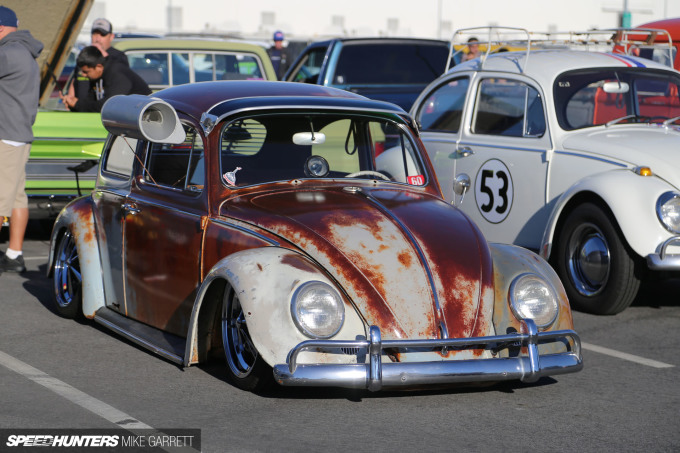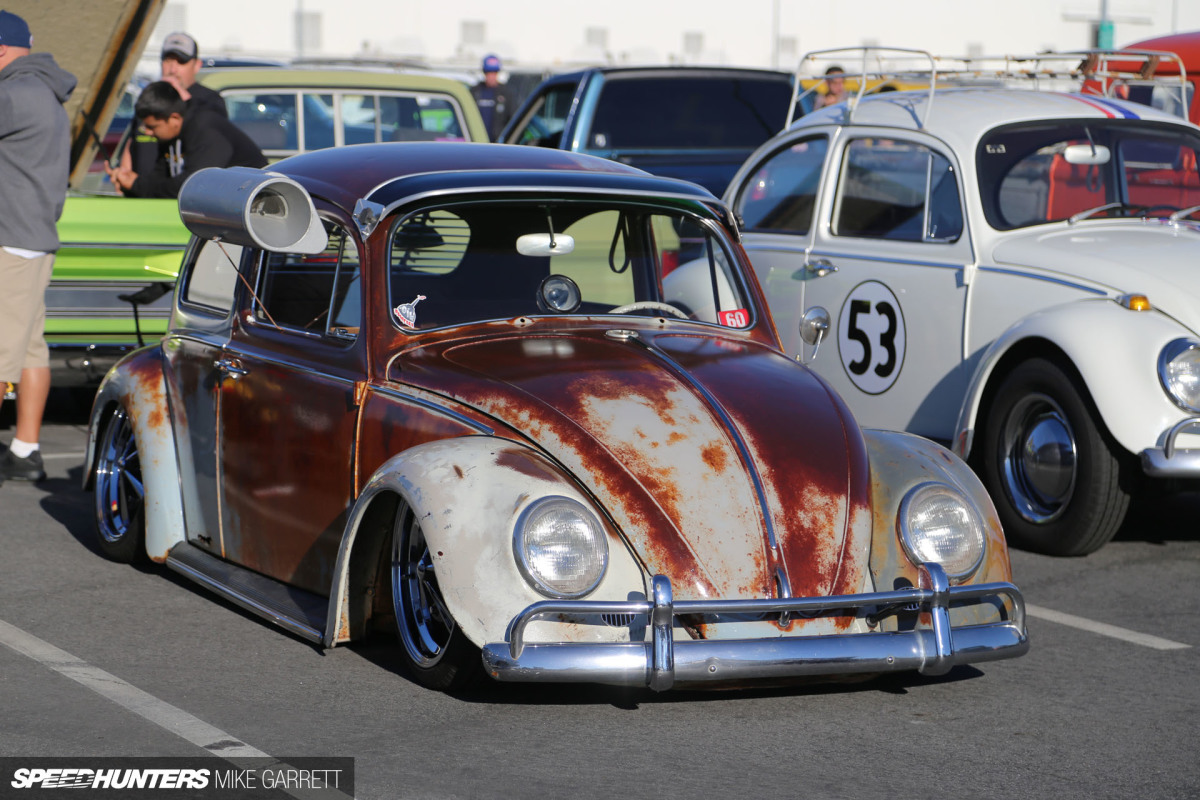 Not to be forgotten are the air-cooled Volkswagens of which there were many present, some stock and others not so much.
Wheeling & Dealing
Of course, most of the vehicles spread across the stadium's parking lot are in fact for sale, and many people come out with the hopes of finding a good deal on a new project car or weekend toy.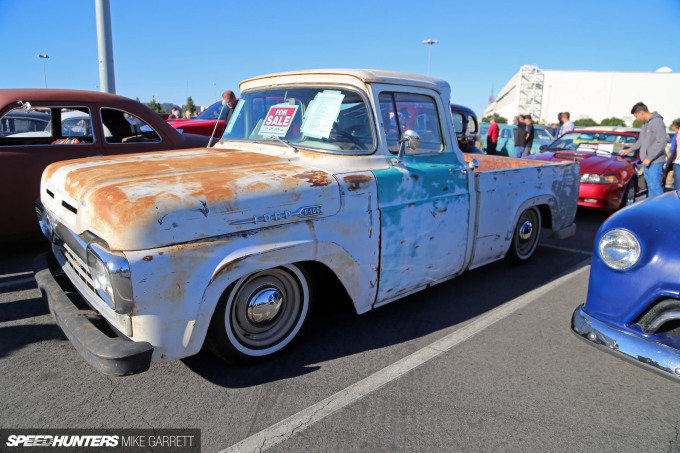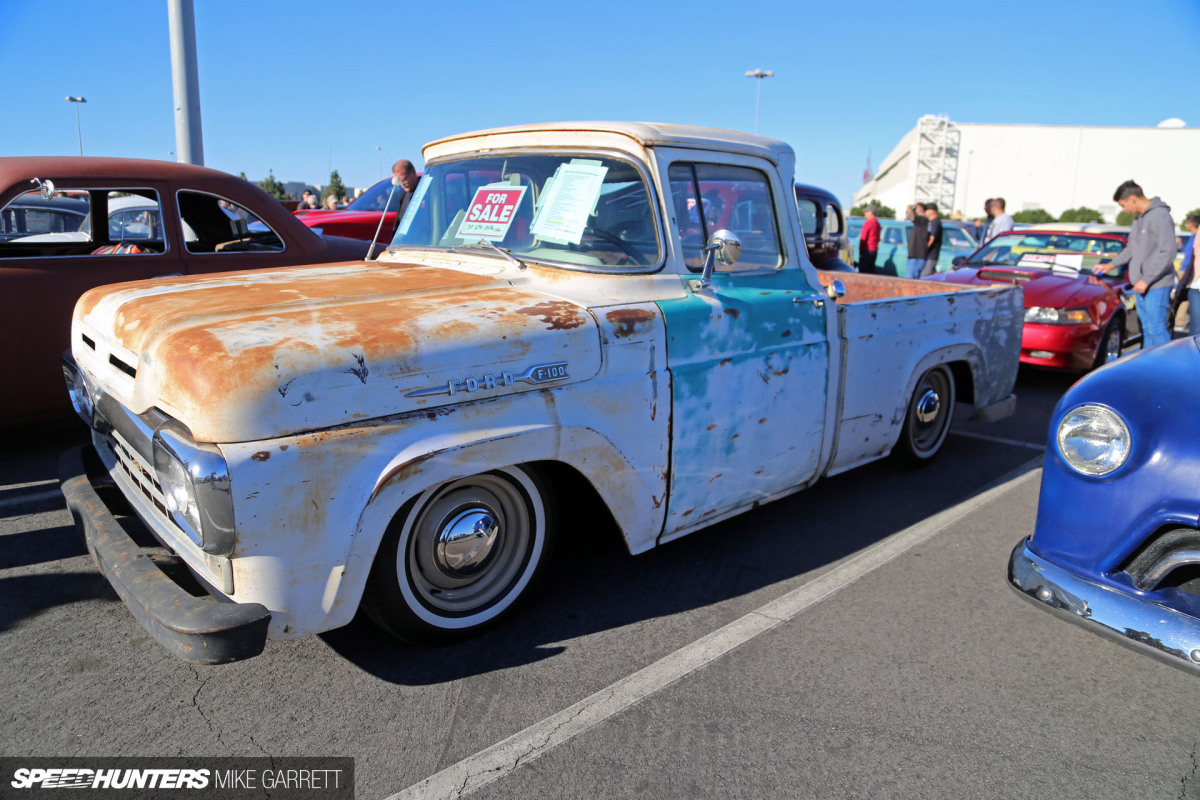 While I'm not sure about the deals, there was definitely some cool stuff being offered for sale. This 1960 Ford F100 pickup is actually sitting on a brand new, custom-built chassis and has 454ci Chevy power under the hood.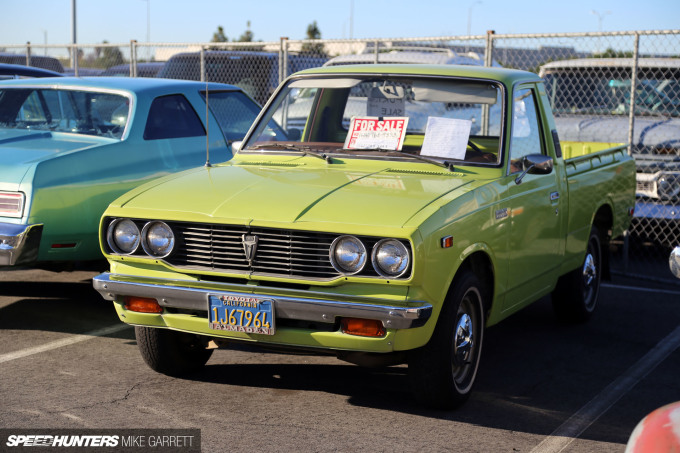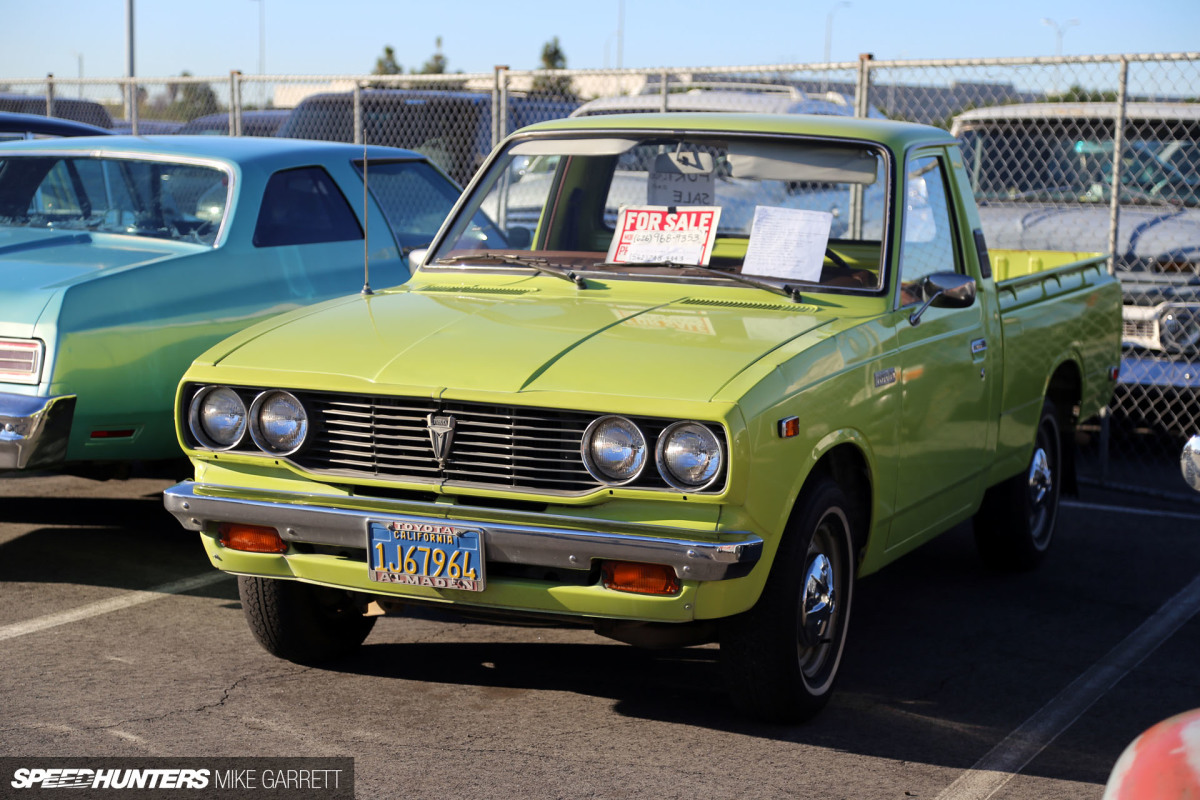 In contrast to the heavily modified Ford, this '78 Toyota Hilux pickup is a two-owner survivor complete with original paint, original interior and a $6400 asking price. So far, old Japanese pickups haven't really caught on among collectors the way the cars have, but I can see that changing soon.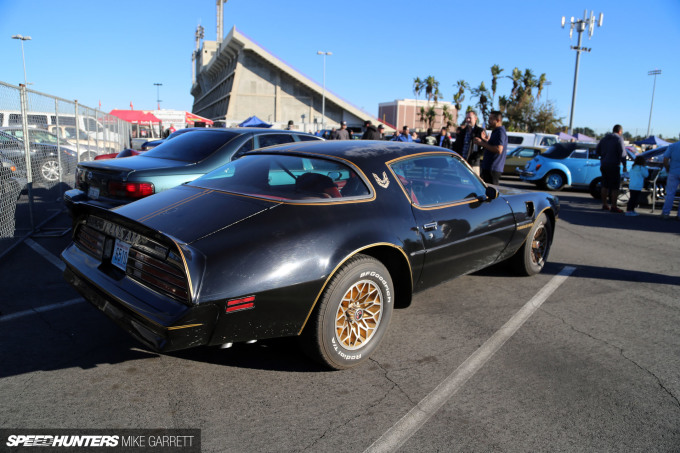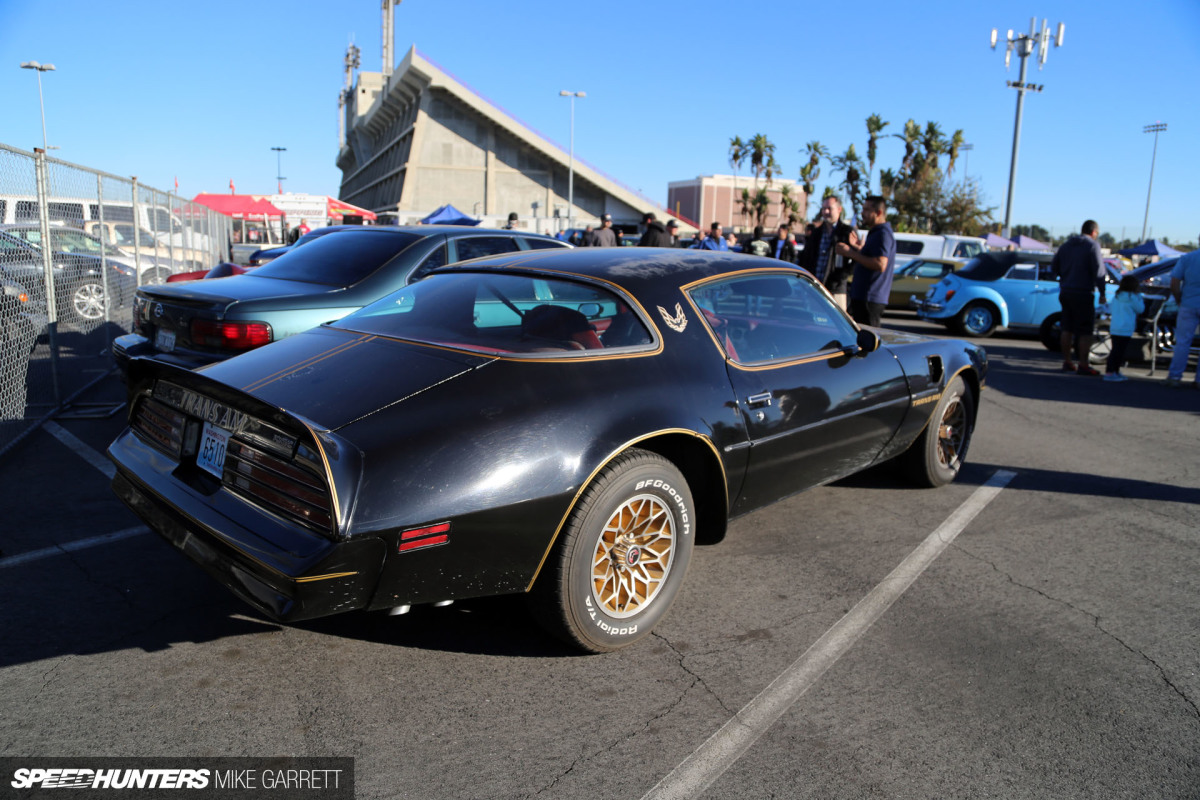 One model that is quite popular among collectors is the late '70s and early '80s Trans Am. This unrestored, but very decent looking '78 was being offered for $15,500.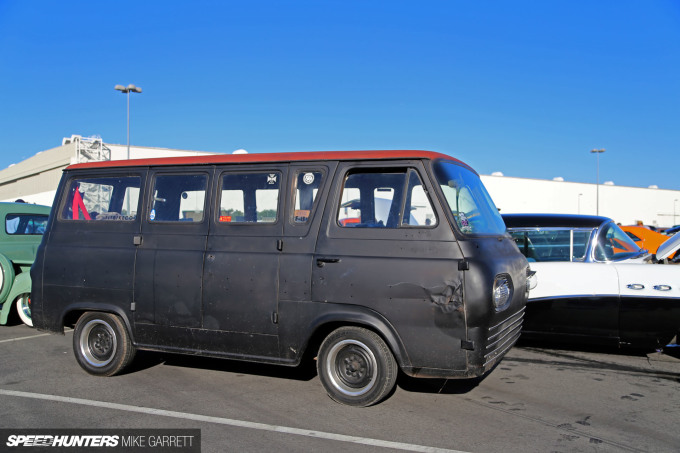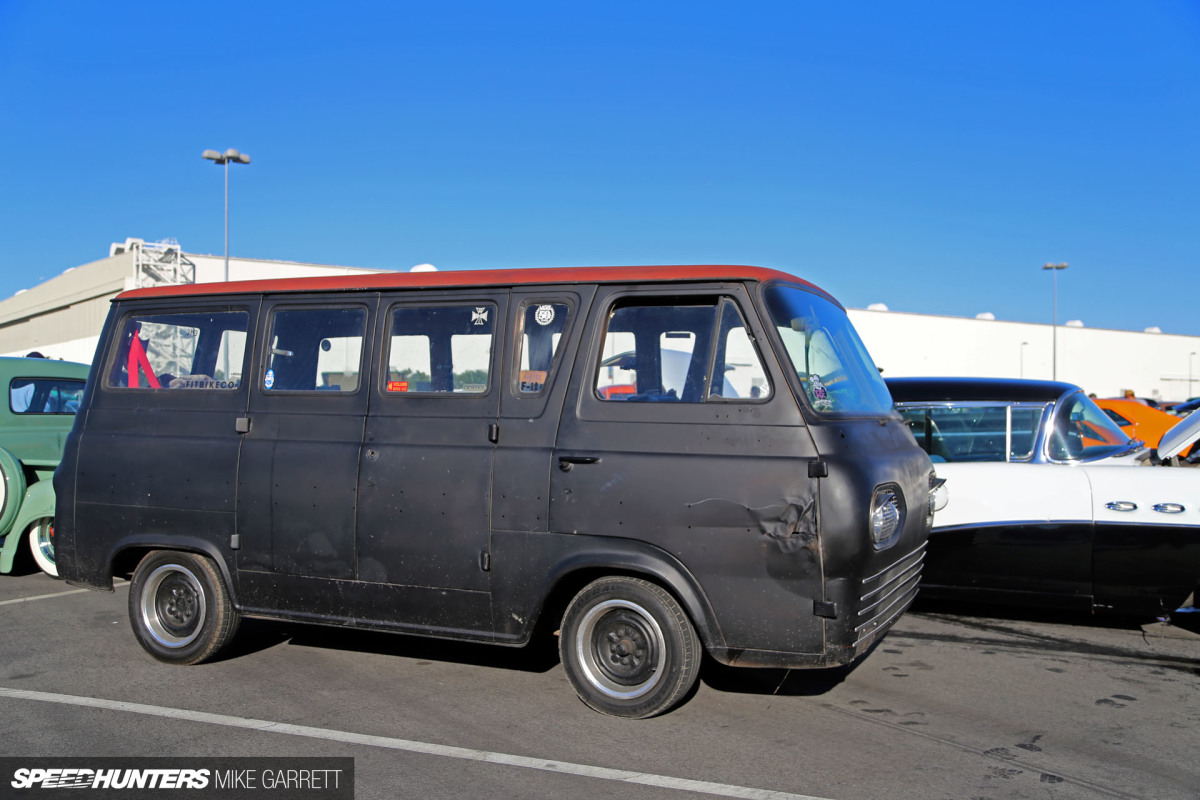 There were plenty of much cheaper vehicles up for grabs too, like this Ford Econoline van which could certainly be built into something very cool.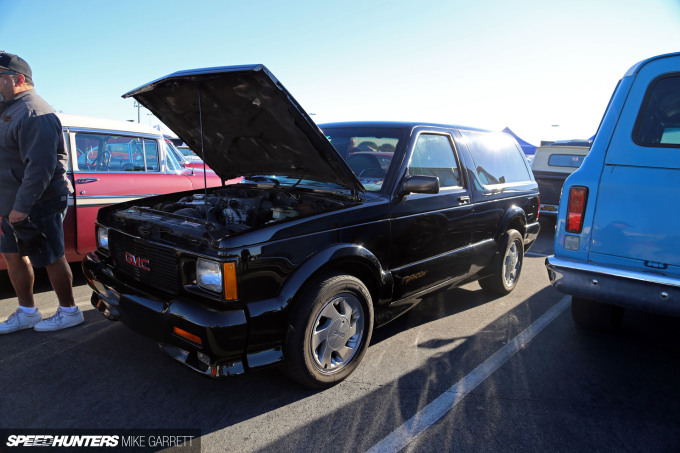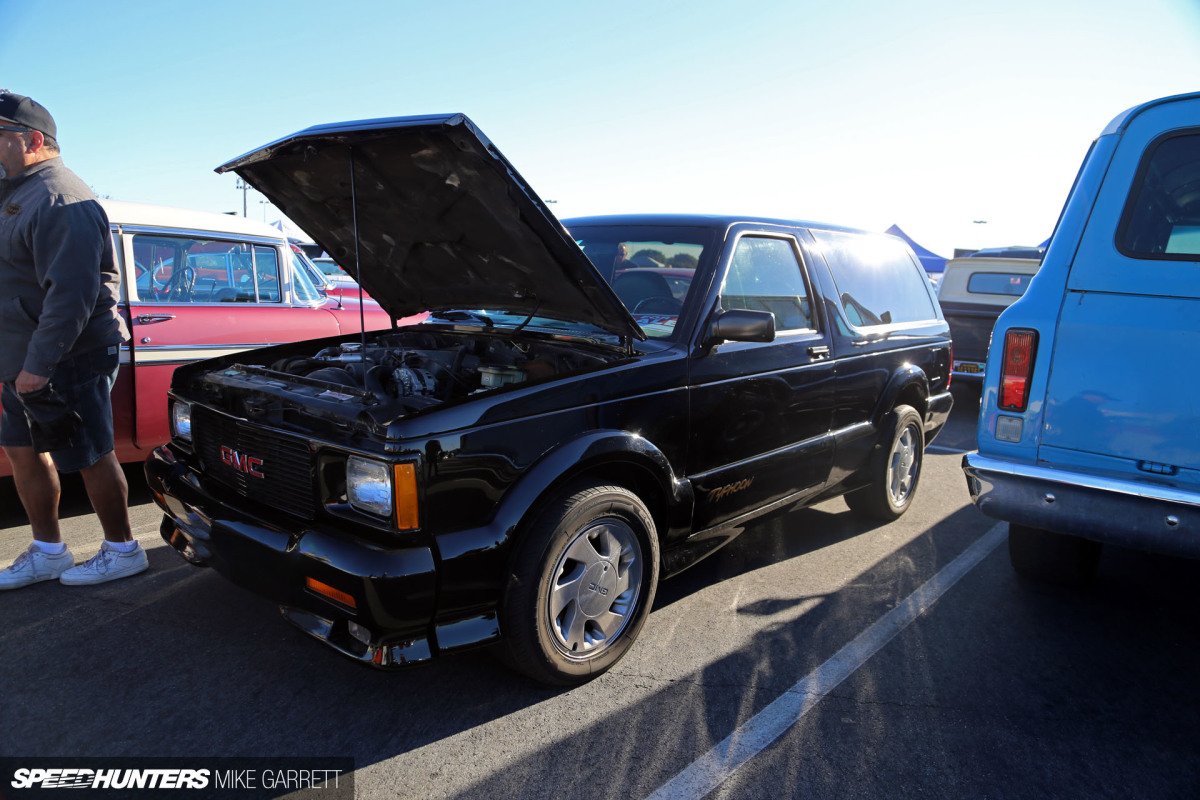 And representing the modern side of the spectrum was this GMC Typhoon, easily one of the coolest GM products of the 1990s.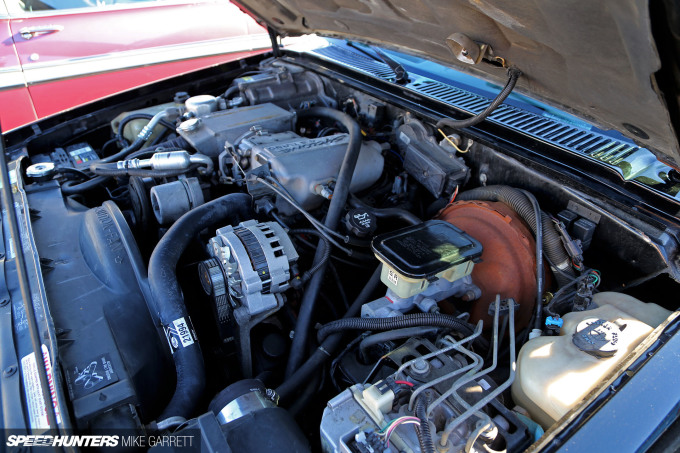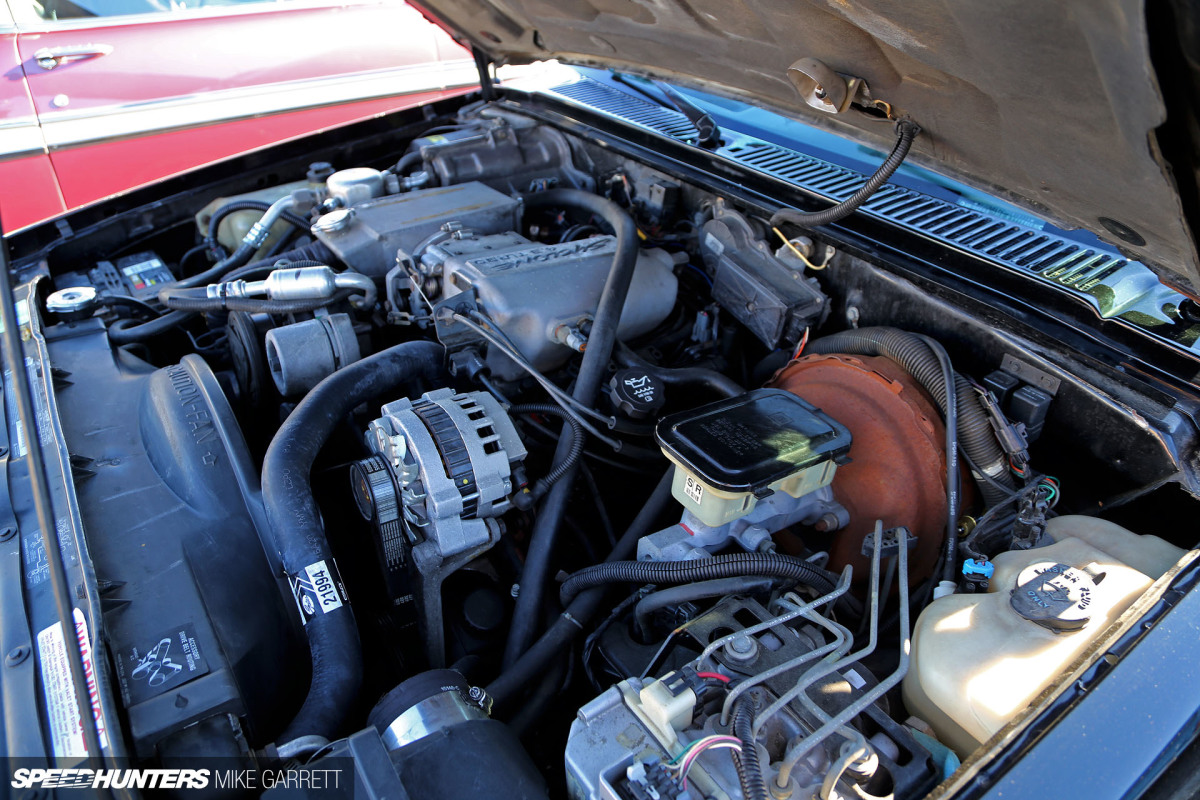 With a turbocharged 4.3-liter V6 engine and all-wheel drive, these things weren't just quick for an SUV, they could embarrass many sports cars in acceleration. I still want one.
Surveying The Goods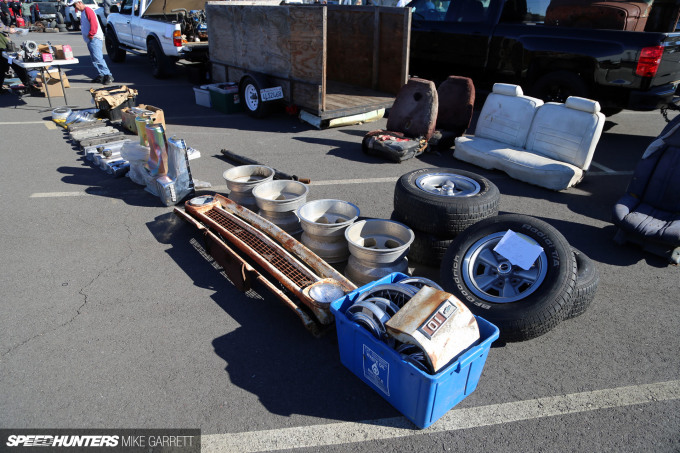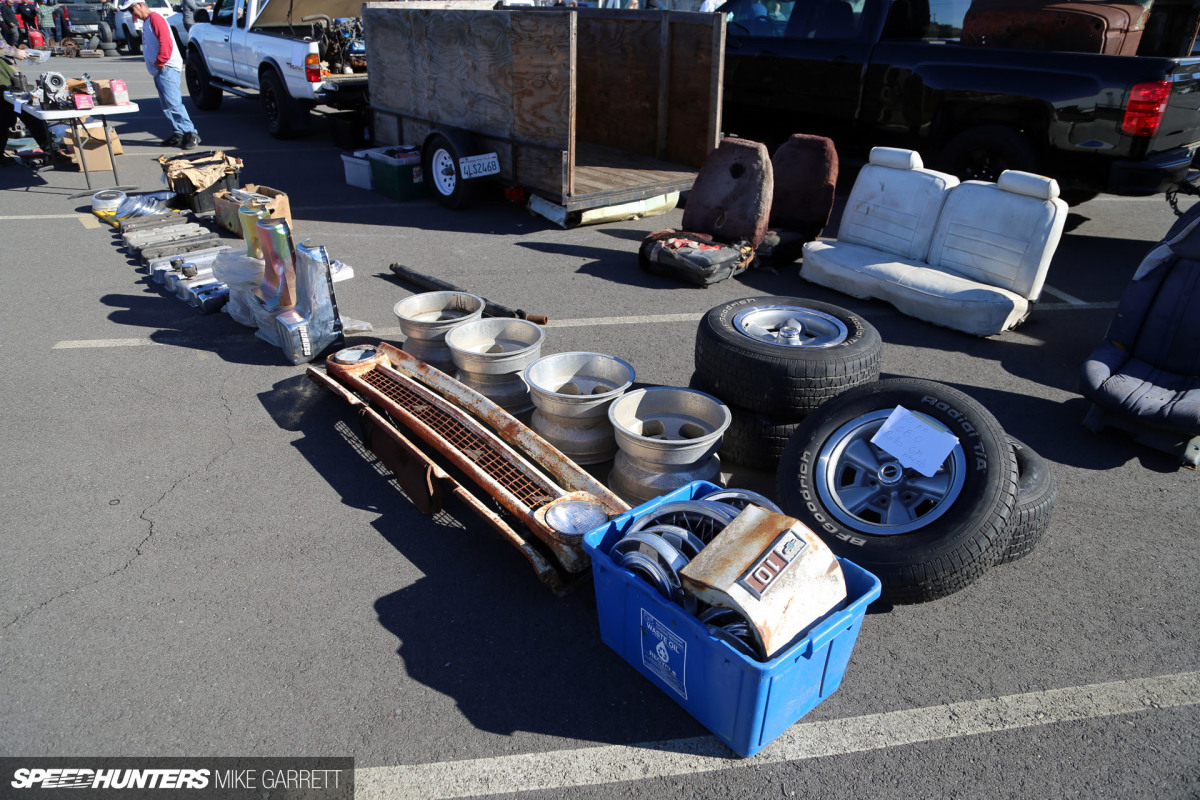 The chance to check out dozens of vintage and collector vehicles for sale is always a lot of fun, but we haven't even got to the actual swap meet yet. Whether you were looking for something big or small or new or used, there were people selling car parts and collectables of all types.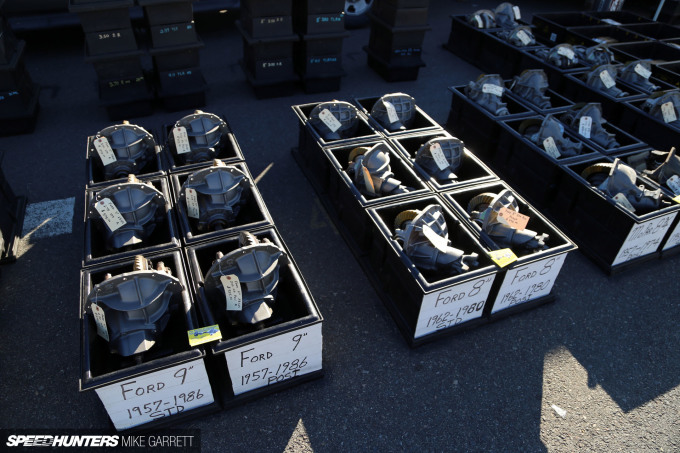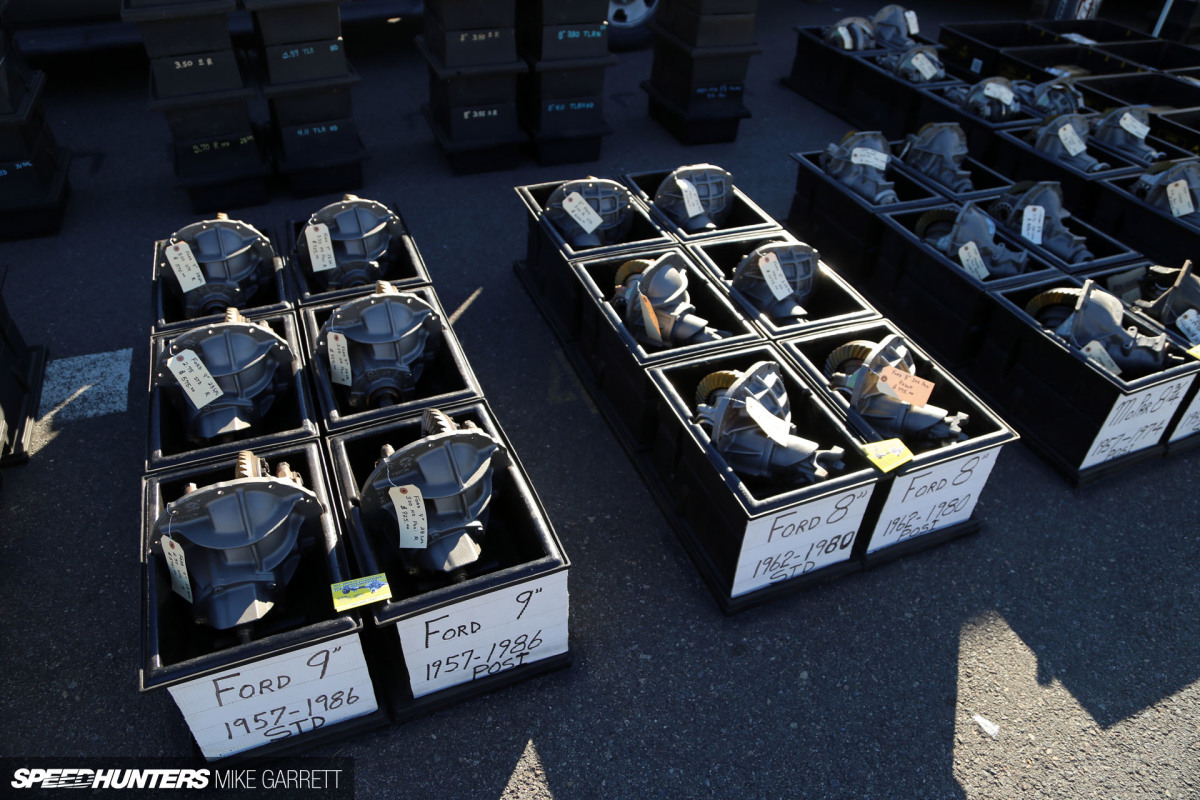 One outfit had a very impressive selection of complete differential units for all of the popular GM, Ford and Chrysler rear axles. Based on my experiences moving differentials around on the ground, I'm guessing this wasn't the easiest booth to set up.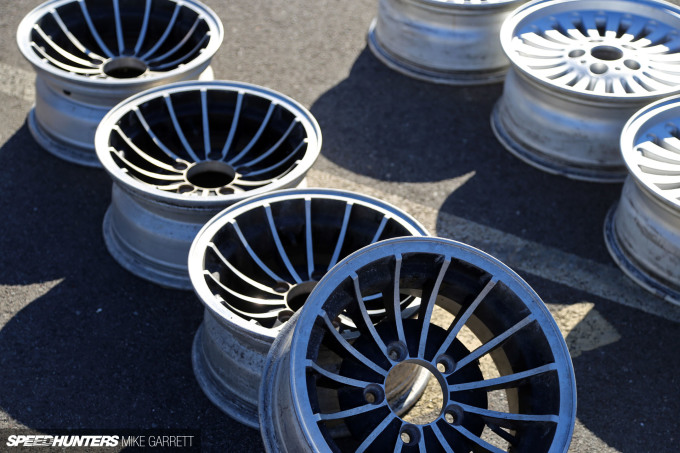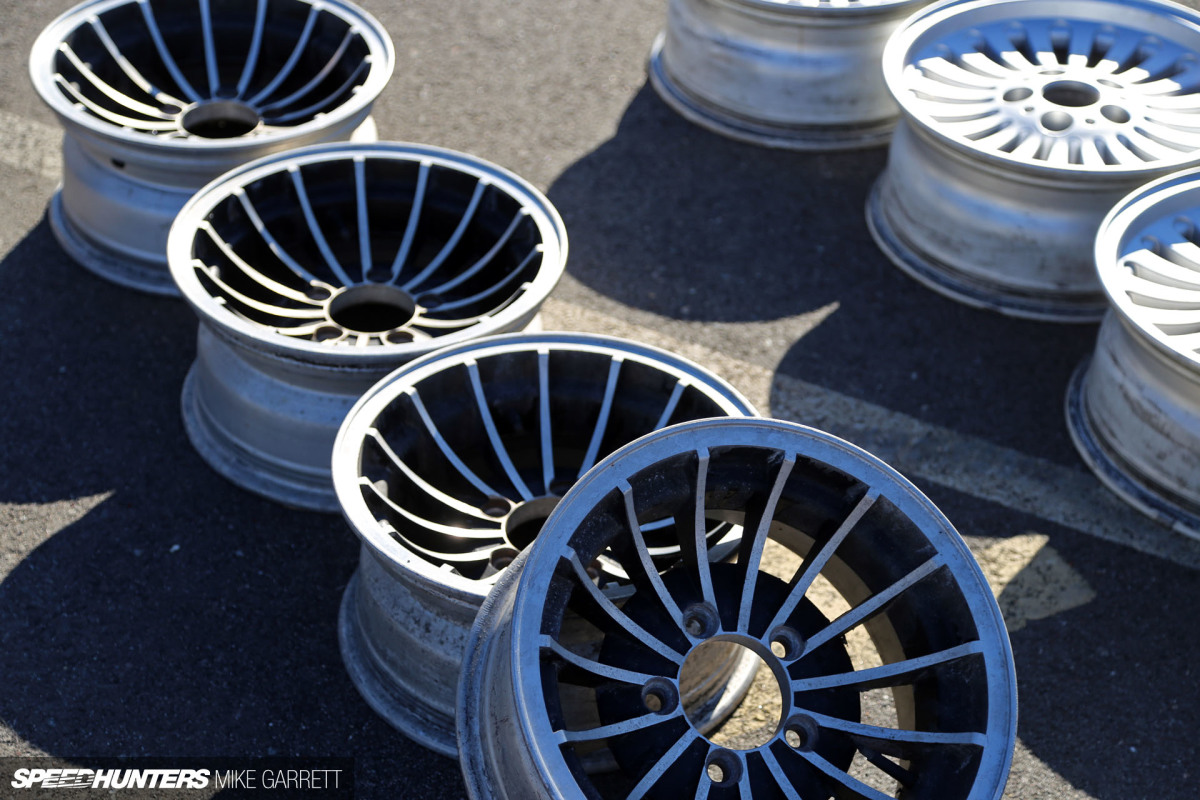 Cool sets of vintage wheels are never far away at an old car swap meet. This set of turbine wheels would look so right on a '70s-themed build.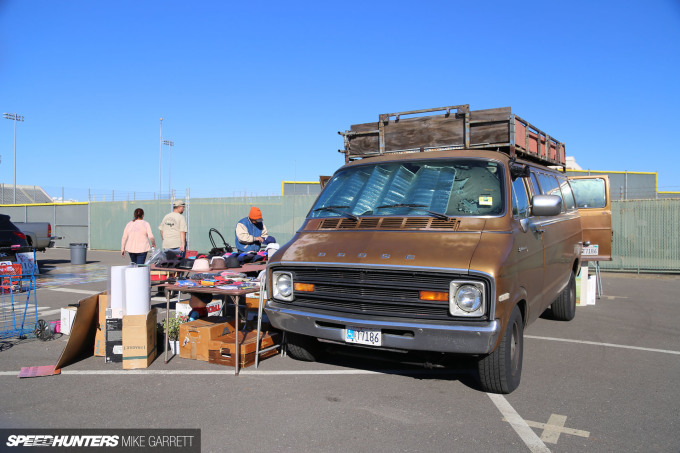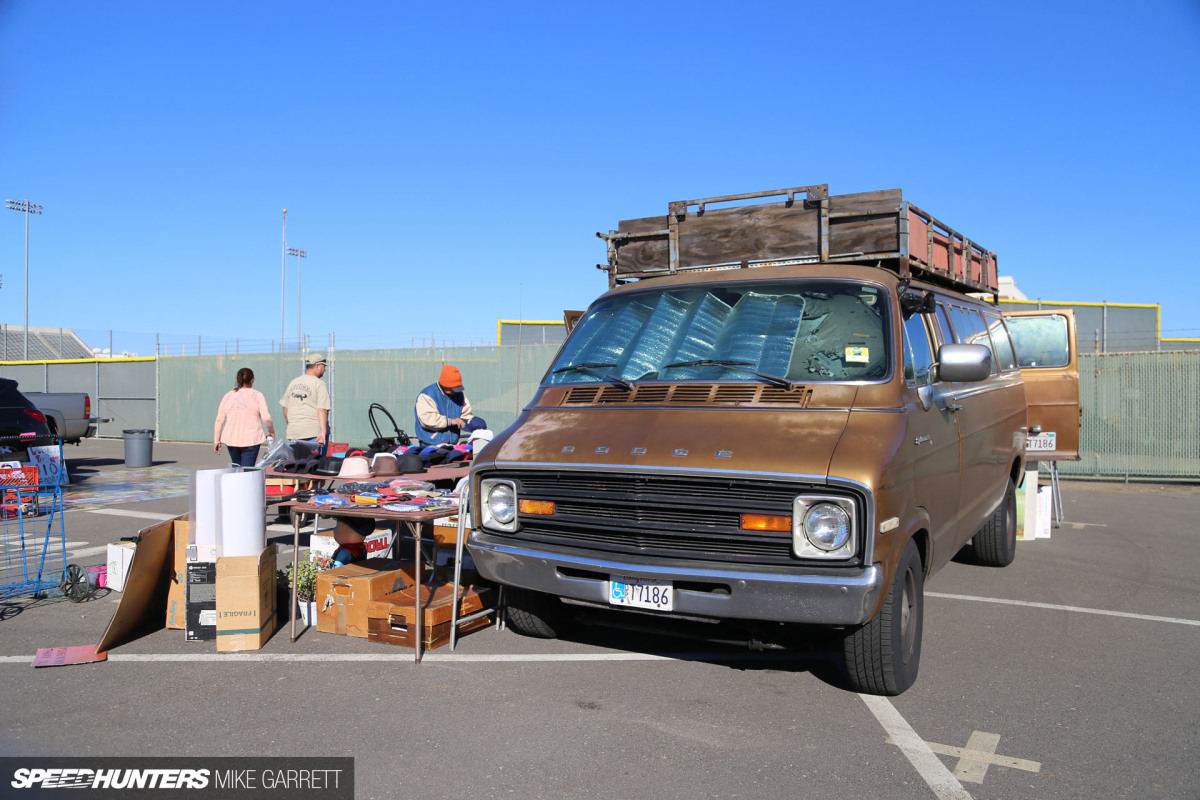 Many of the vans and pickups that the sellers use to haul their items to the swap meet are pretty cool in their own right. Case in point, this Dodge.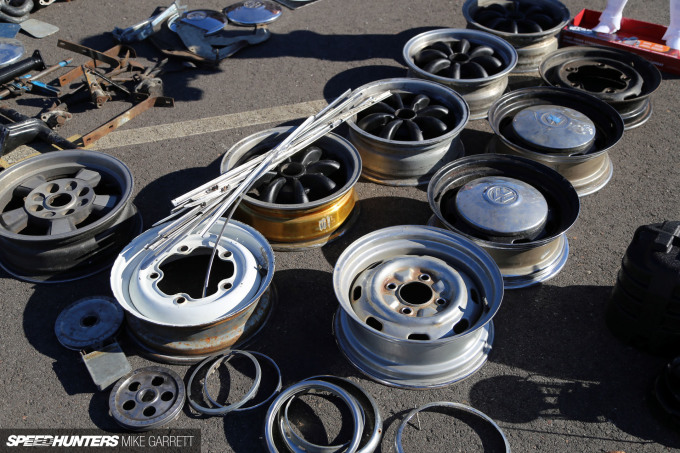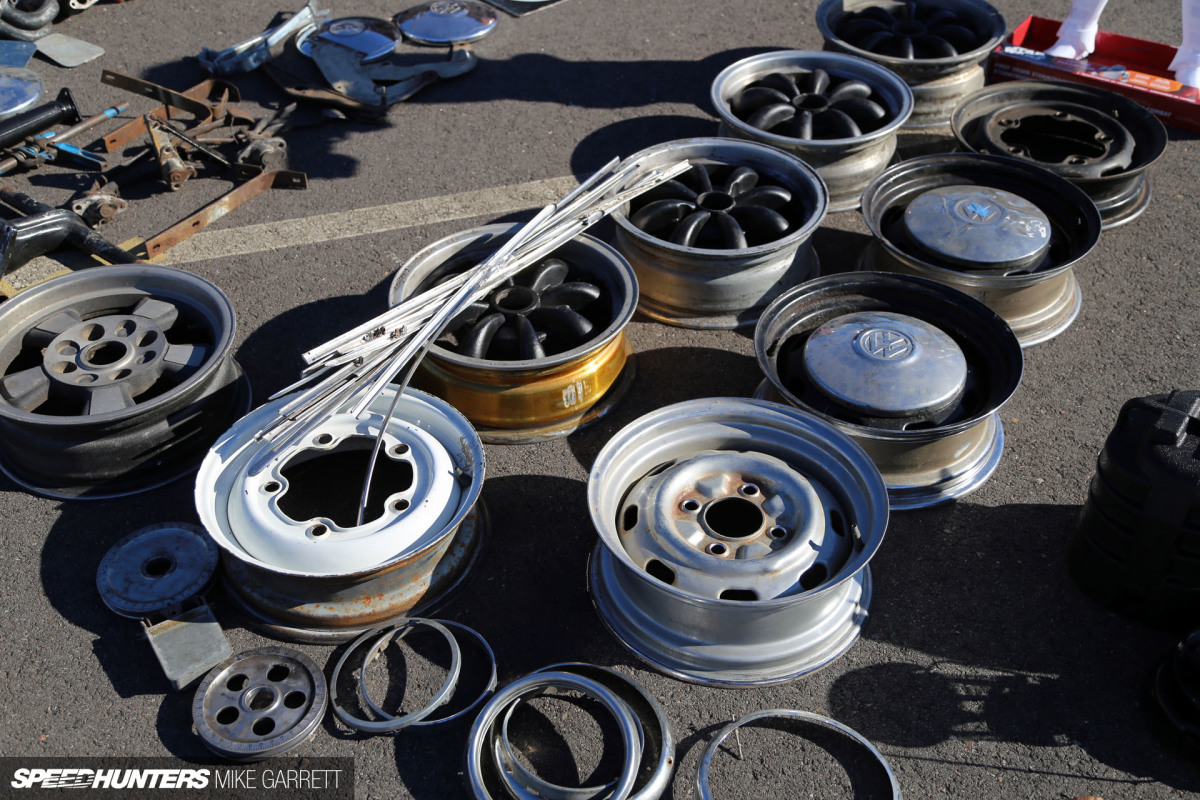 Again, the vast majority of the parts being offered for sale were for American cars, but there was import gear to be found if you looked hard enough, including a few sellers with air-cooled VW components.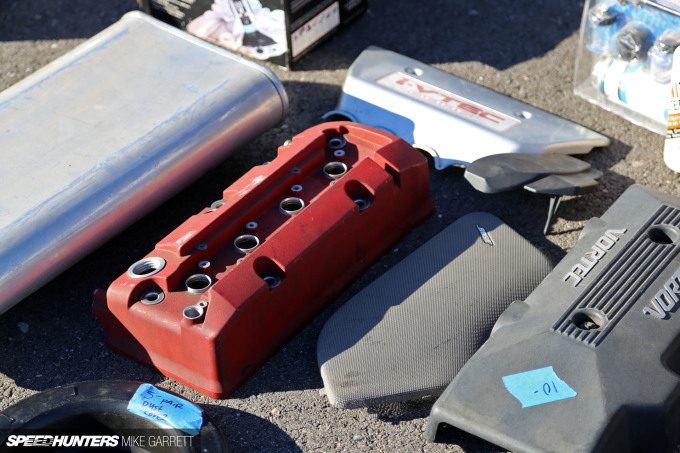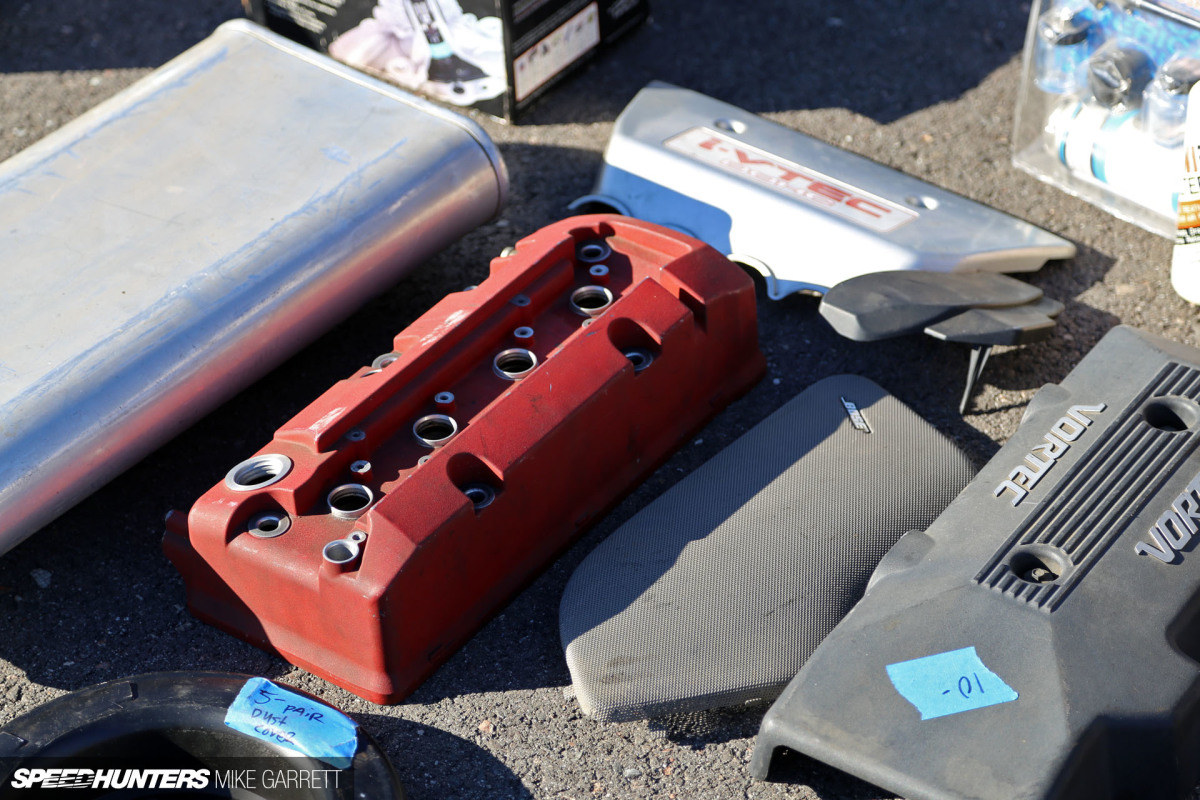 I even spotted a few Honda parts out of the corner of my eye. I'm actually still waiting for someone to a throw a Japanese car swap meet in LA; I think it'd go over quite well.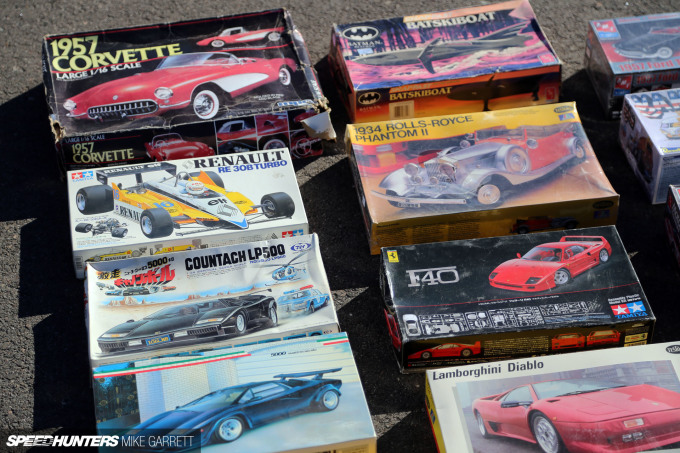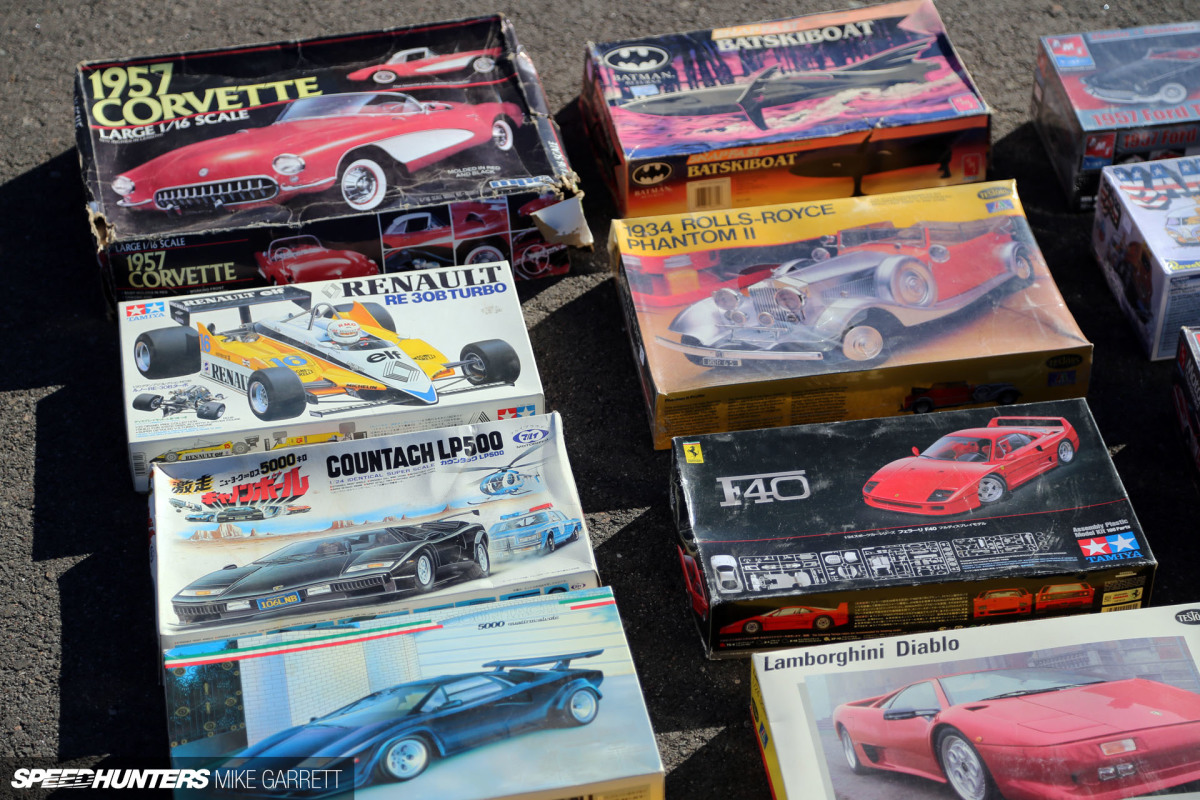 There were also lots of automotive-themed toys and collectables up for grabs, including plenty of old model kits. My favorite of this bunch is that Marui Cannonball Countach there on the left.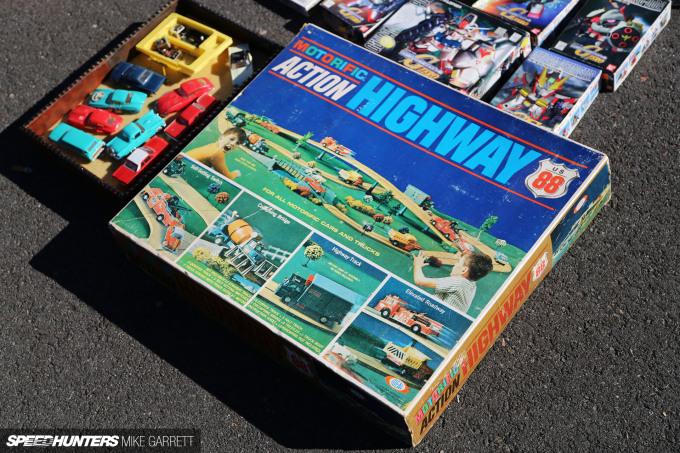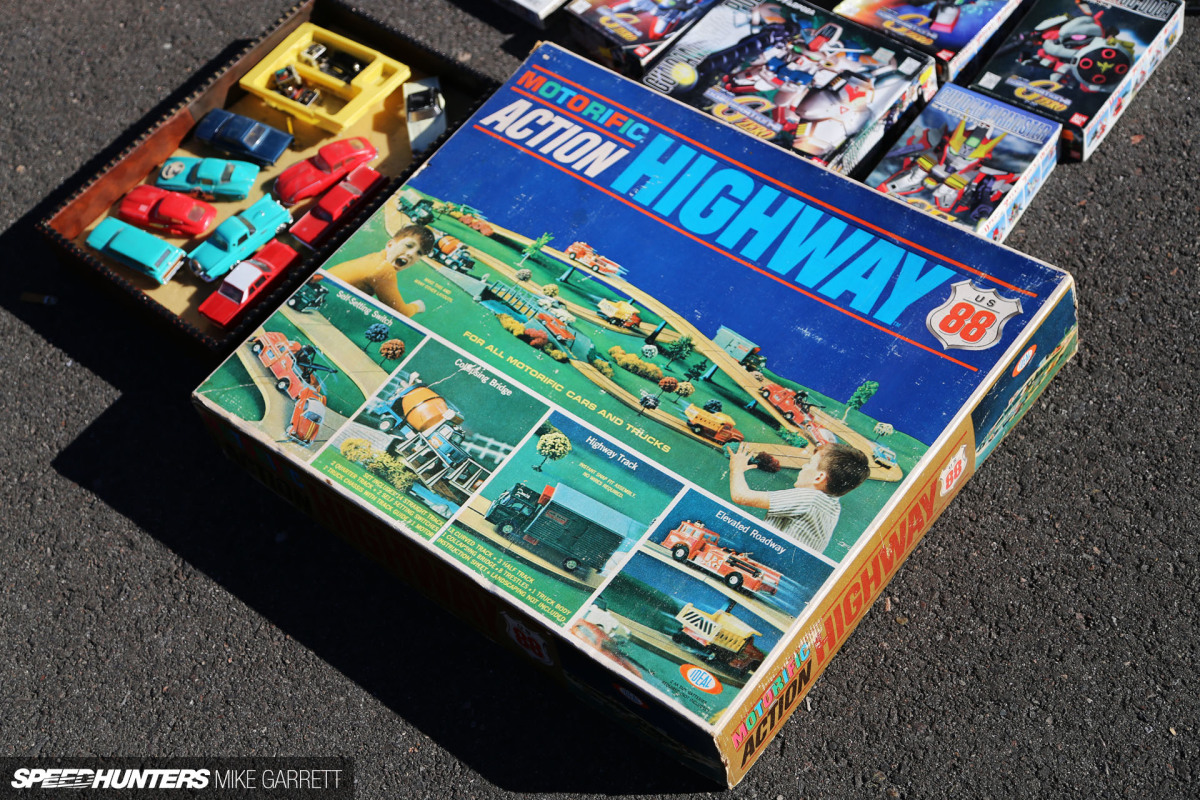 I might be a grown man, but I'd still like to open up this Motorific Action Highway playset and have some fun.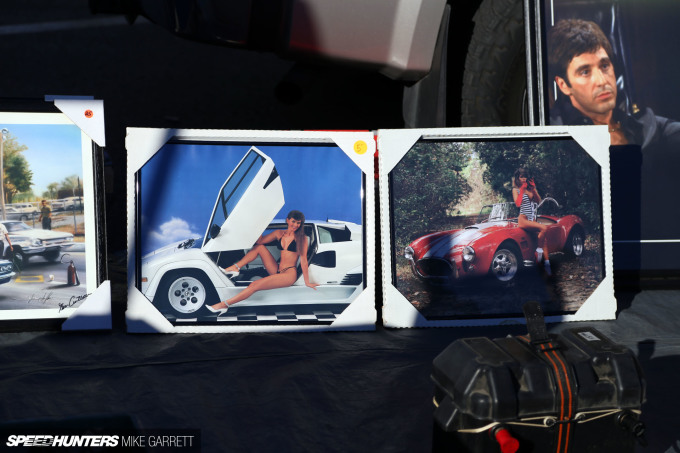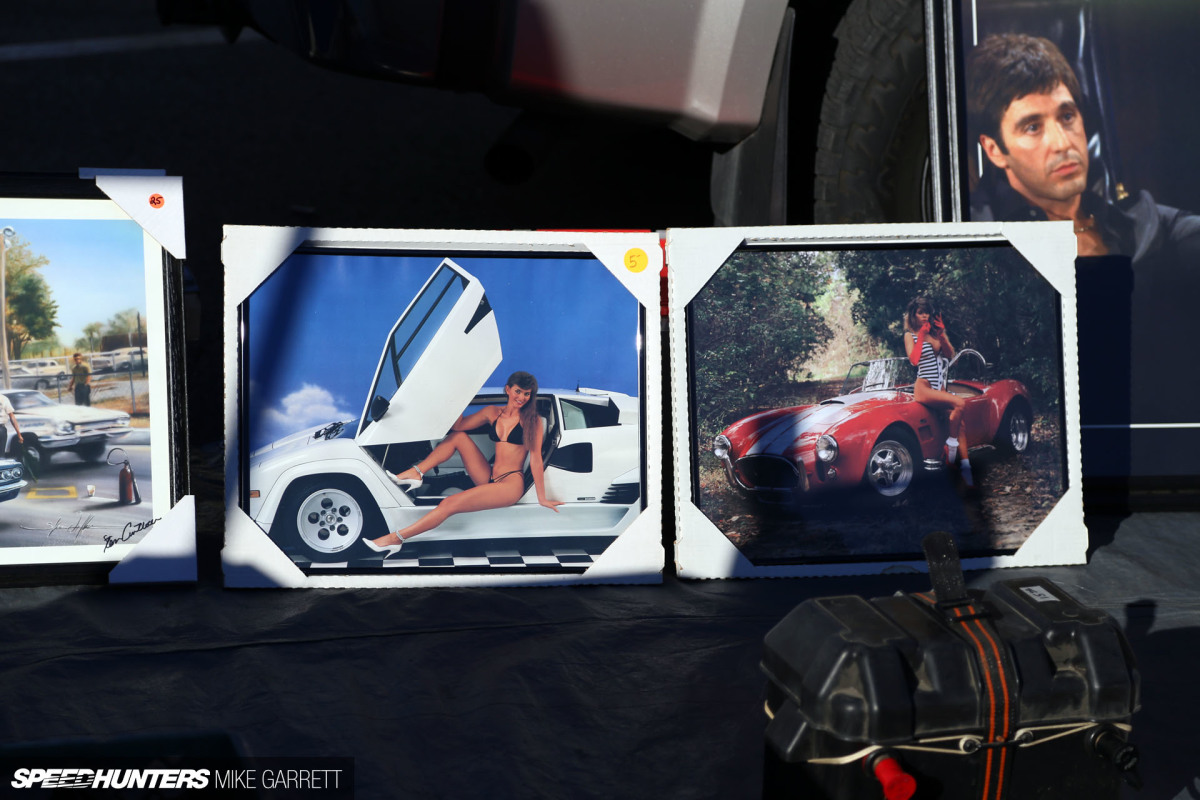 And likewise, I came very close to dropping five bucks to buy that Countach poster to put up in my garage. I guess we really never grow up.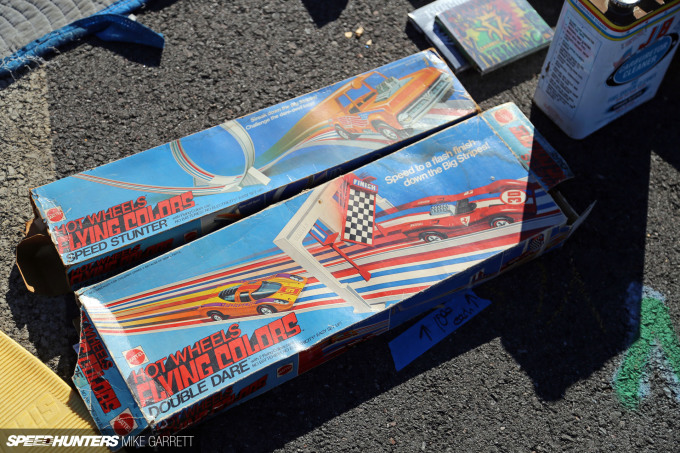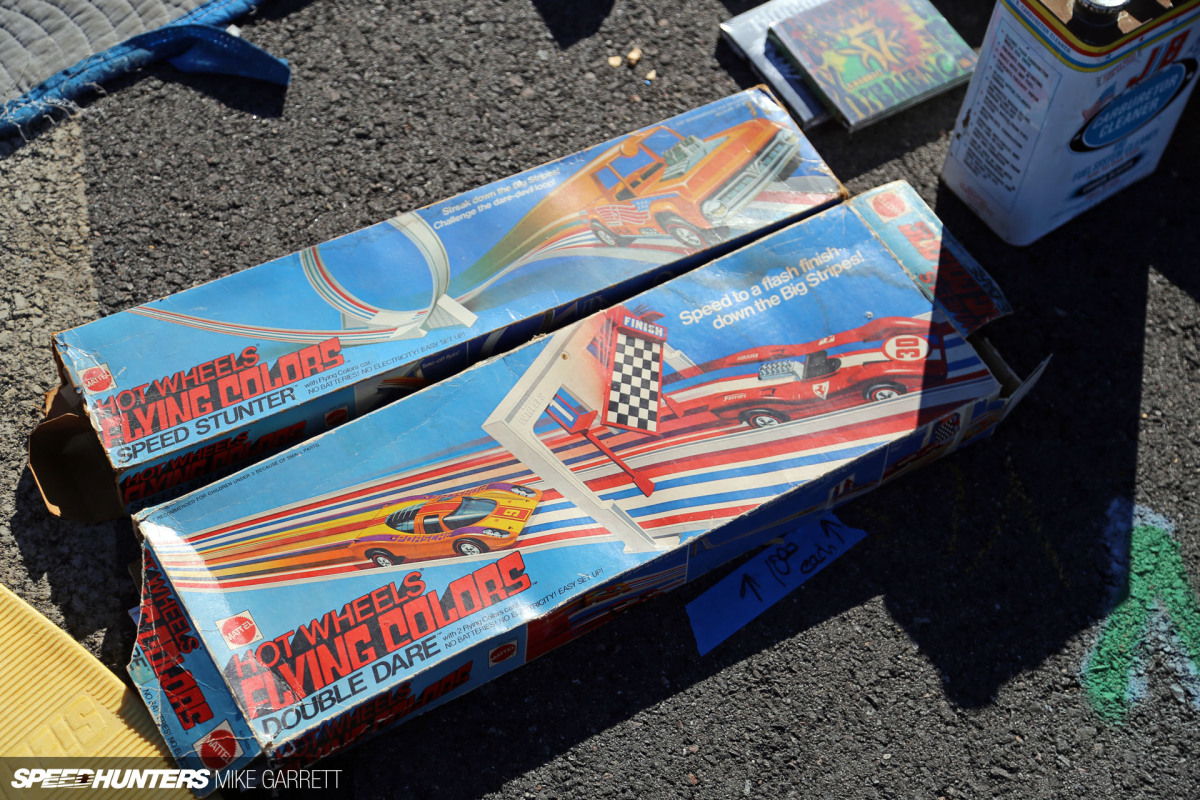 At the end of the day though, the only things I actually bought were a couple of early '80s Matchbox cars to add to my ever-growing diecast collection.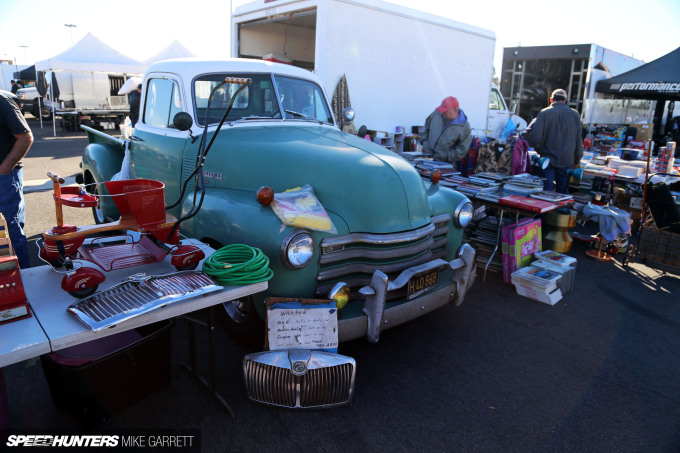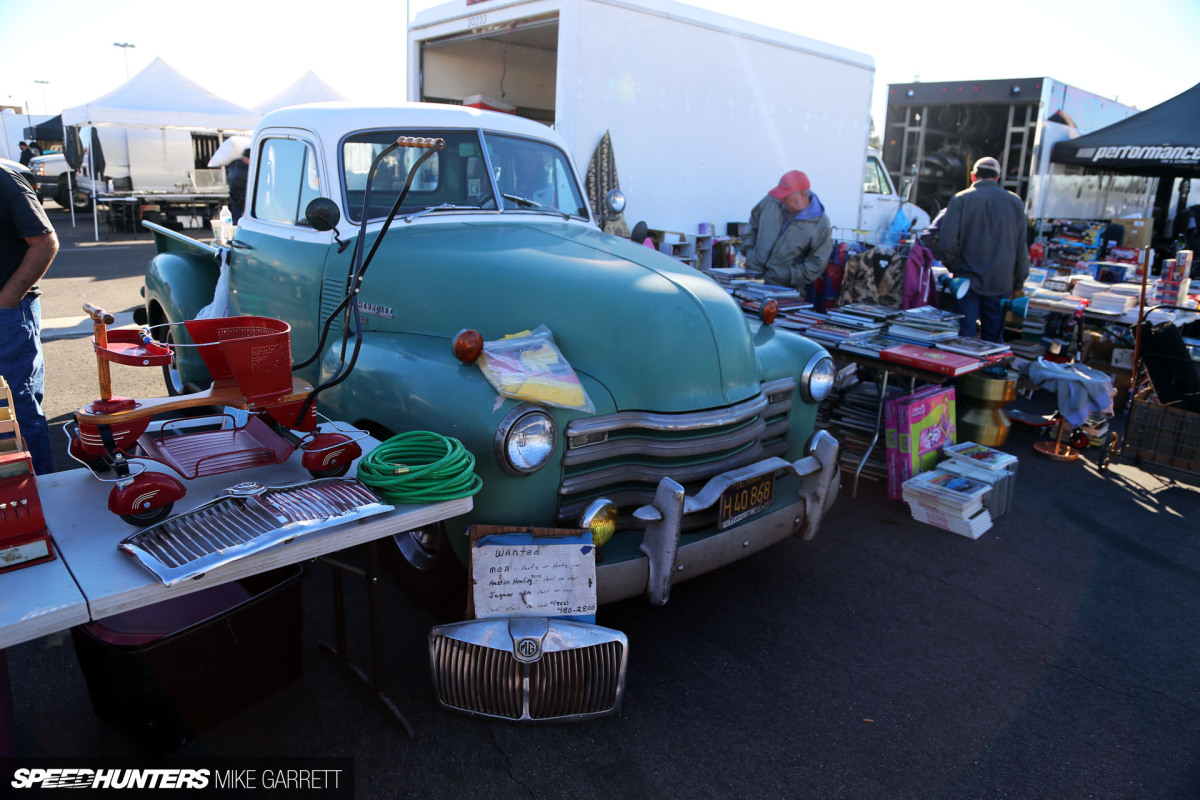 Whether you're looking to buy, sell or just enjoy the atmosphere and check out some cool cars, a walk around the swap meet is the perfect way to spend a Sunday morning in SoCal.
It's a gear-head tradition and I'm glad it shows no signs of going away.
Mike Garrett
Instagram: japanifornia
mike@speedhunters.com
Cutting Room Floor