Being one of the largest and longest-running indoor car events in the United States, the prevailing image of the Grand National Roadster Show is one of immaculate custom vehicles gleaming under the lights.
There's more to the GNRS than that though, and one of the coolest aspects of the event is the outdoor cruise-in that happens on Saturday and Sunday.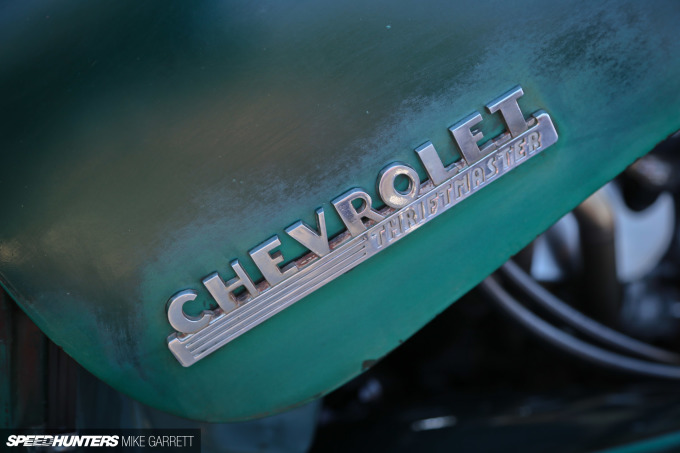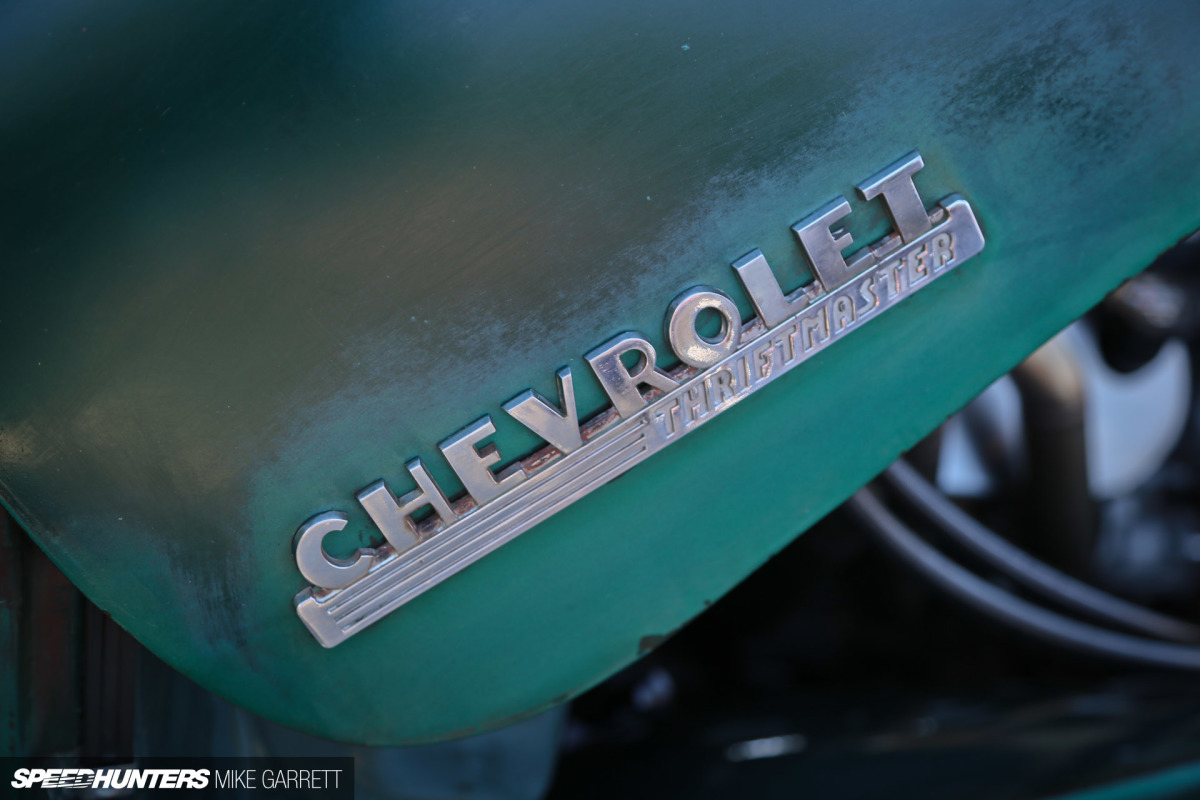 Here you'll find everything from past GNRS 'America's Most Beautiful Roadster' winners to low-buck daily drivers, and this year it's where I came across a super-cool 1952 Chevy Thriftmaster pickup owned by Charlie Hall.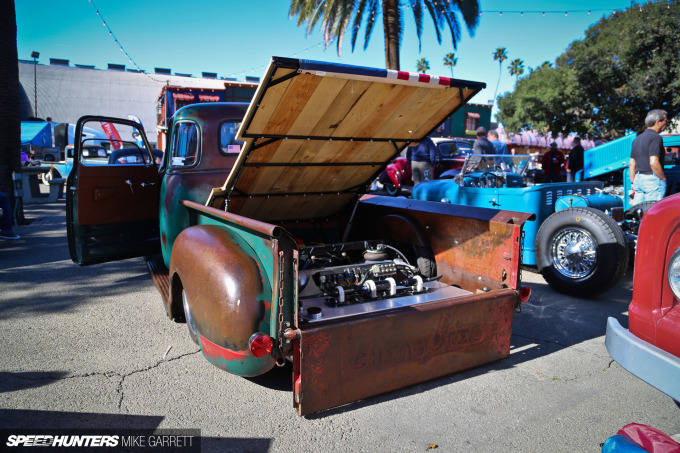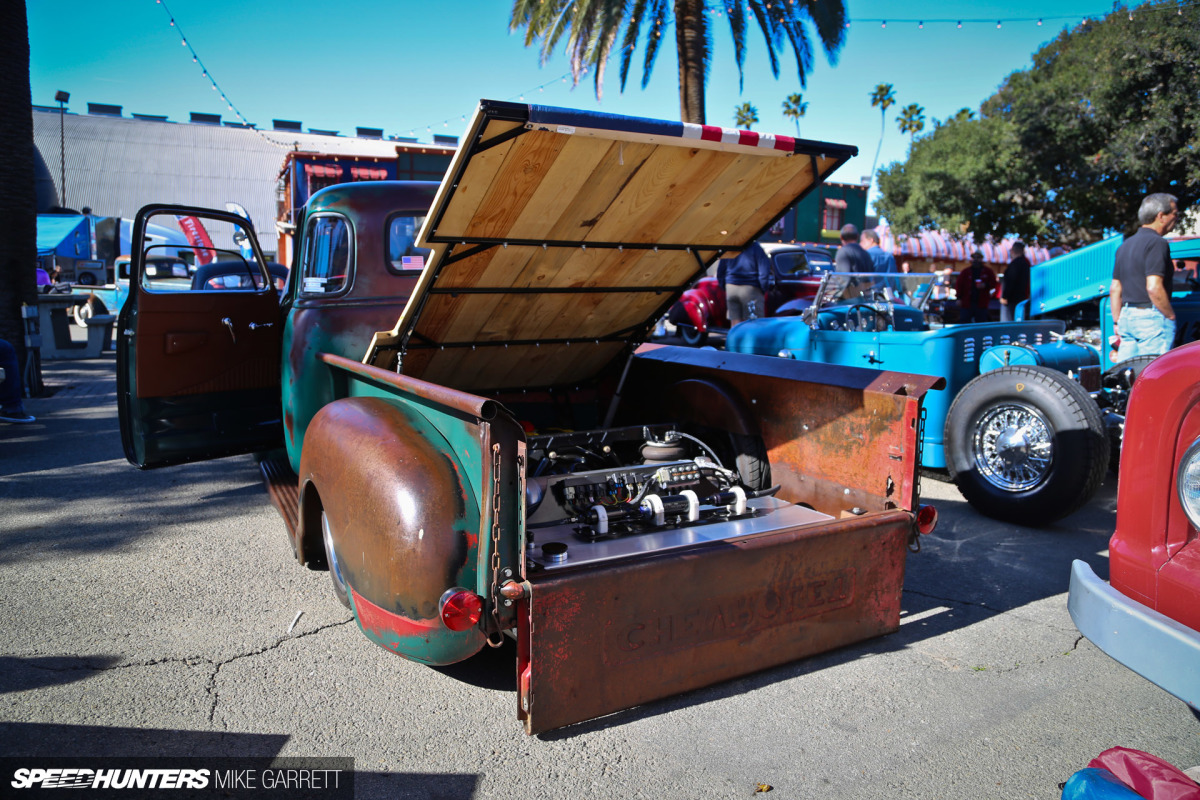 The body of the pickup showed plenty of age and wears its oxidation with pride, but aside from that, every other part of the Chevy has been drastically modified.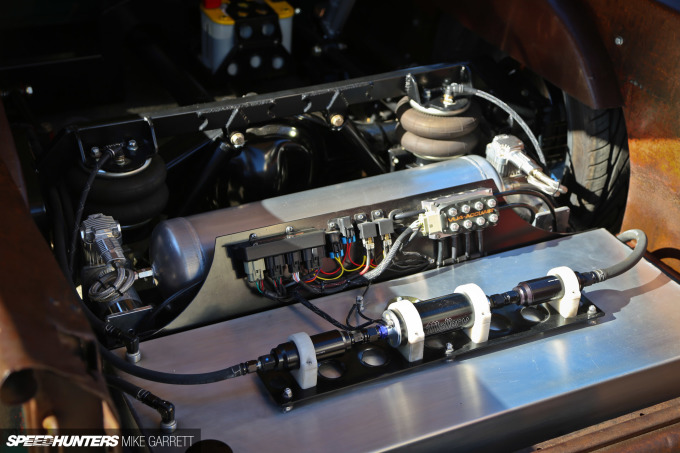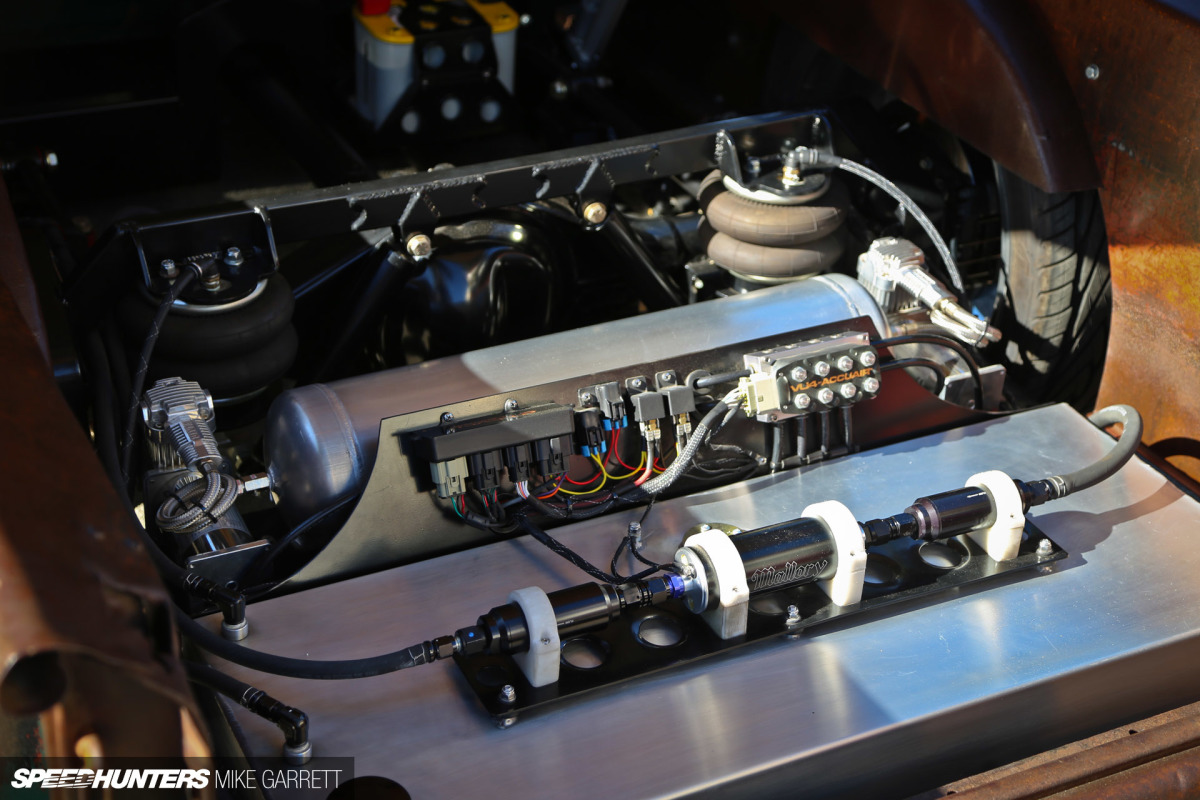 One of the first things you notice is the ride height, or lack thereof. The vintage body is sitting on a heavily-customized chassis with air bags all around controlled by an AccuAir e-Level system.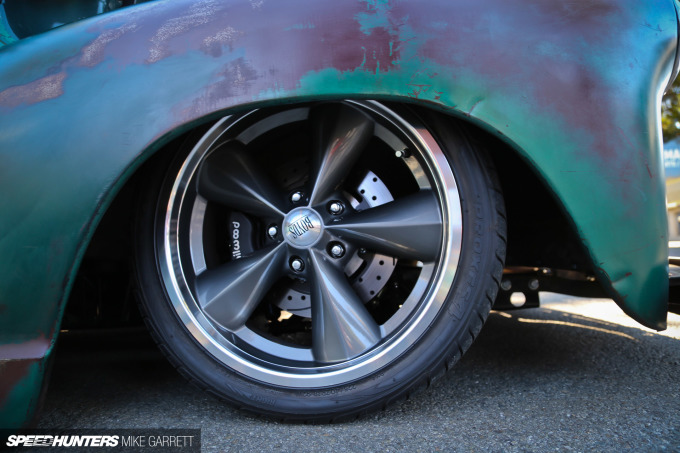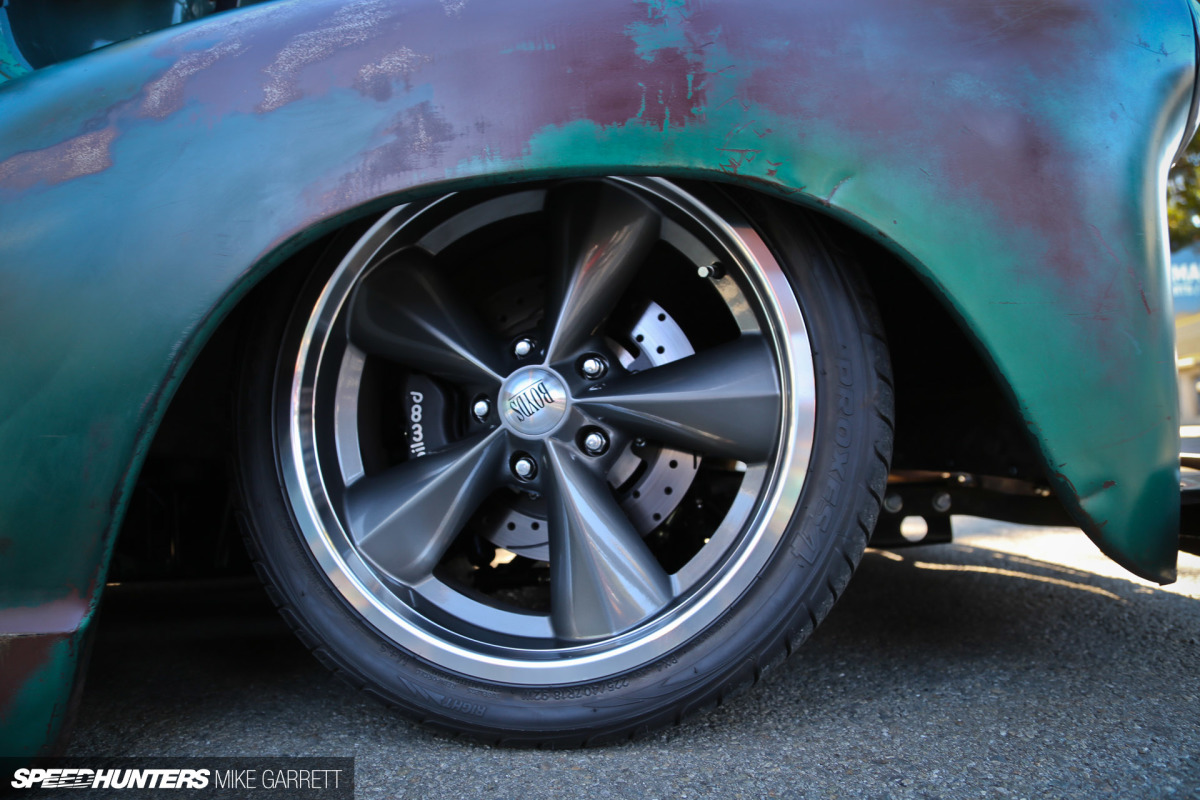 Filling out the fat fenders are a set of Boyds five-spoke wheels, which provide sufficient clearance for the big Wilwood disc brakes all around.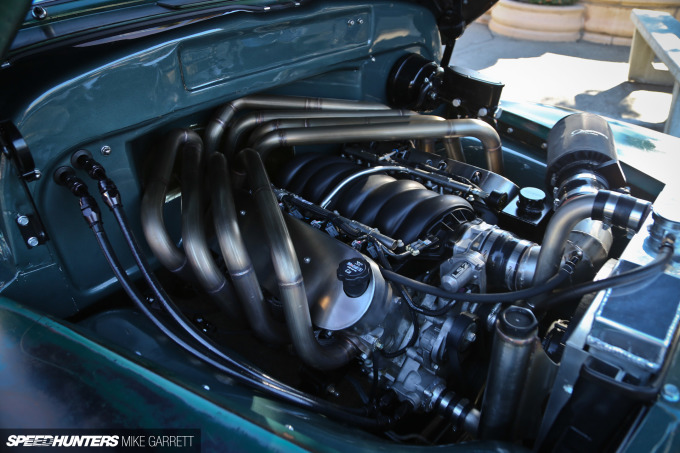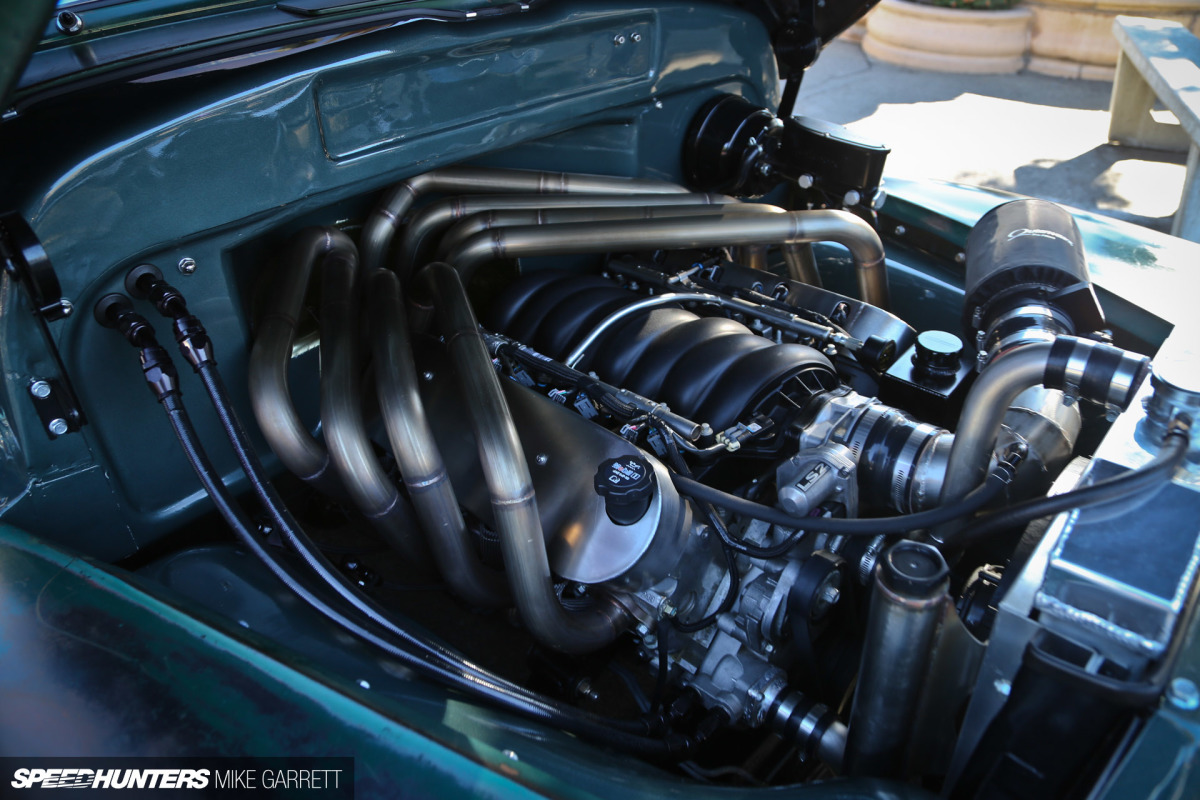 Under the hood sits an LS V8, which is not too surprising. What is unique though is the truck's radical exhaust system.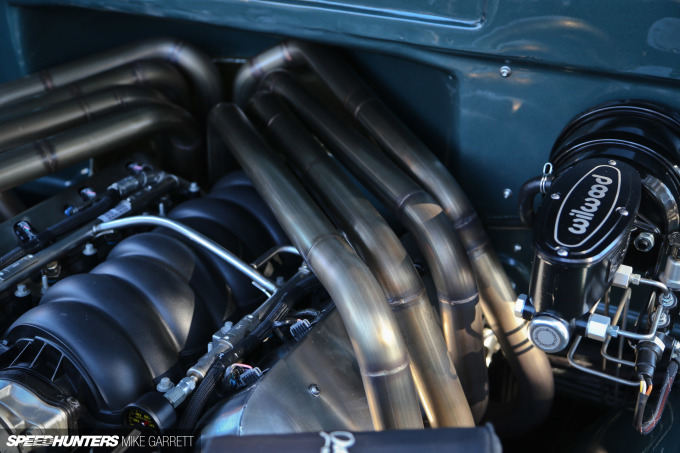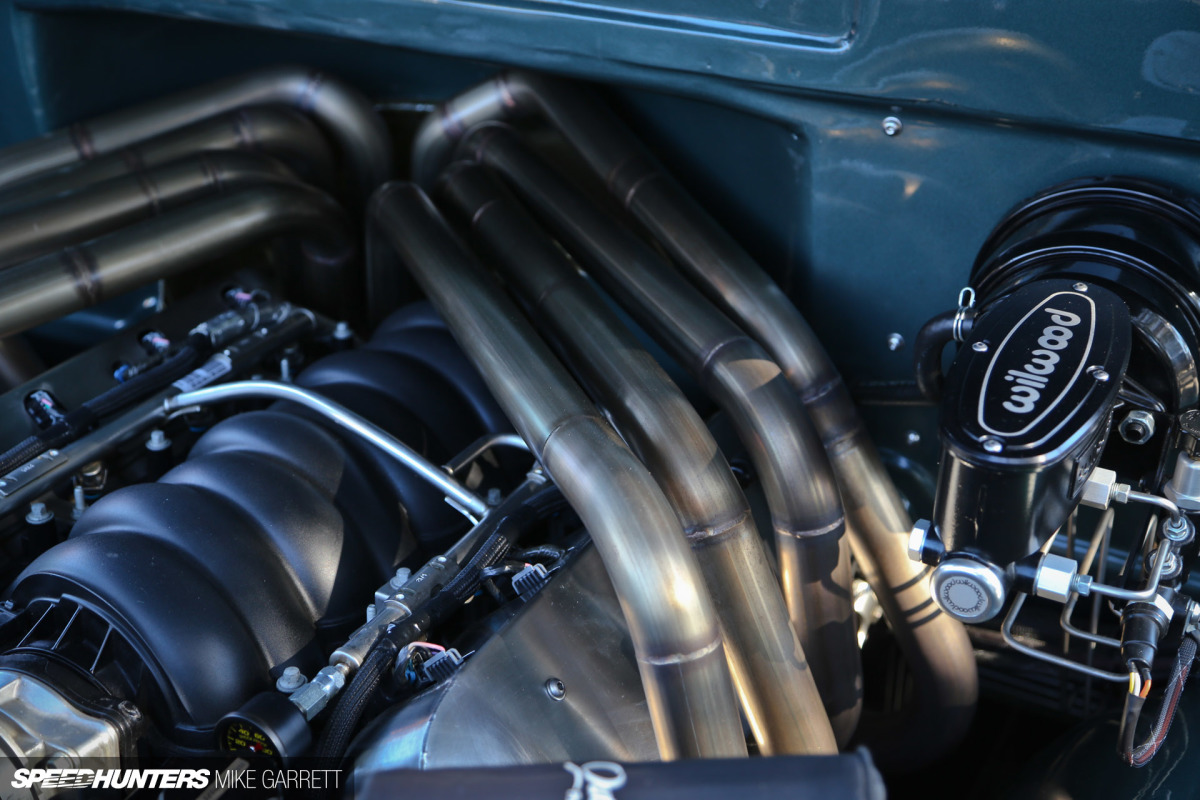 Rather than opting for an off-the-shelf exhaust setup, these custom-built headers are routed upward and then behind the engine before exiting through a side dump in the rear passenger-side fender. Not surprisingly, everyone who looked in the engine bay did a double take when they saw the pipe work. The fabrication is simply beautiful.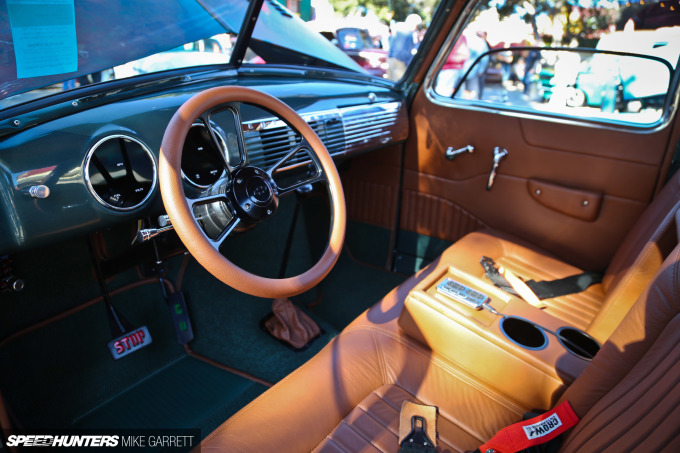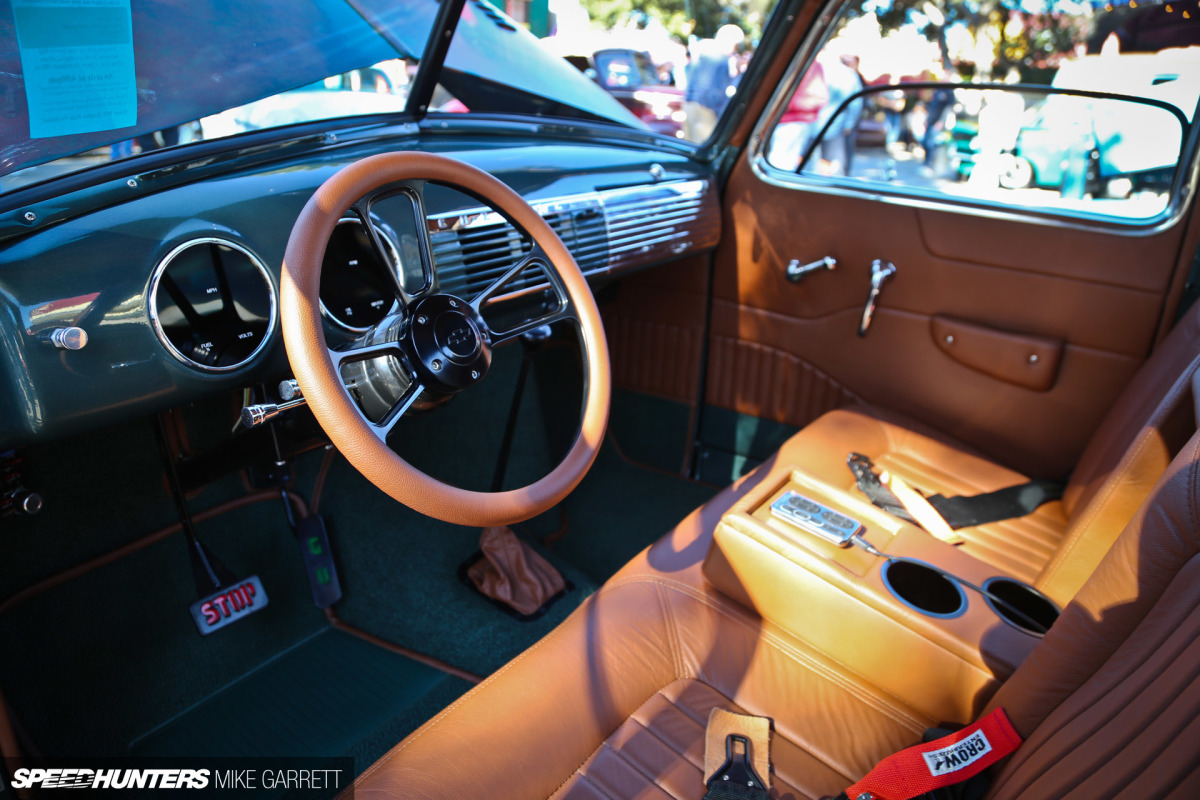 The interior of the truck, meanwhile, has been fully overhauled with very attractive tan leather upholstery and digital gauges, and I especially like the 'Stop' and 'Go' markings on the brake and gas pedals.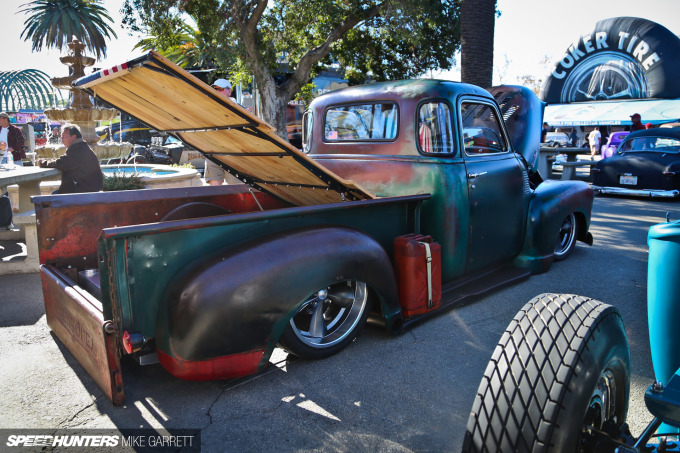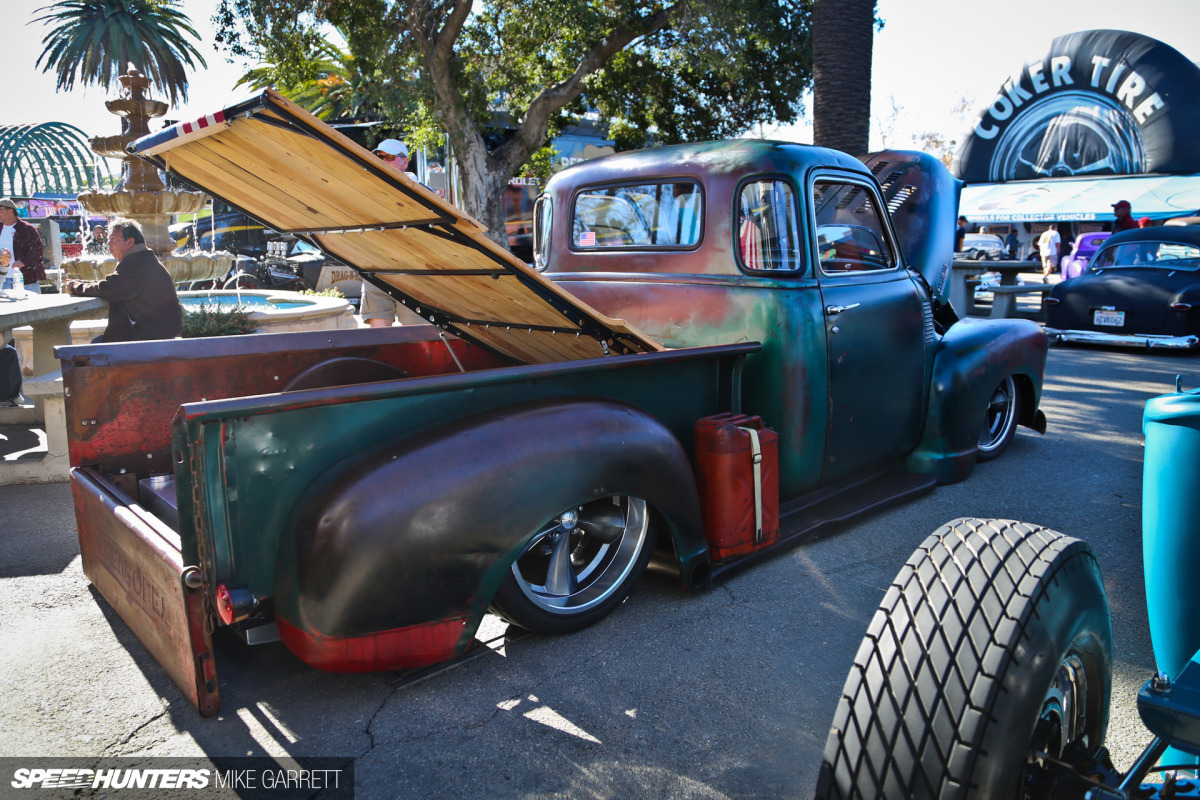 While it's the indoor portion of the GNRS that's the biggest draw, you never know what kind of cool stuff you'll find outside, and this customized hauler is easily one of my top picks from the 2017 event.
Mike Garrett
Instagram: japanifornia
mike@speedhunters.com