The Best Of Both Worlds
Thanks to a huge automotive aftermarket and a massive variety of parts, modifying a late-model performance car in this day and age is easy. If its turbocharged, a few simple bolt-on upgrades will usually yield impressive gains, and you don't even have to get your hands dirty.
But despite all this, there are those who crave more and will happily tear down a perfectly good car in order to create one that better serves their needs and wants. Freddy Chang, the owner of this BMW 3 Series wagon, is one of them.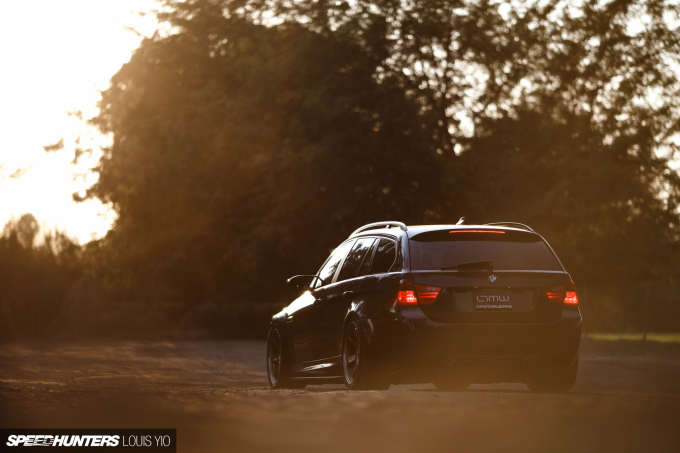 In going on the hunt for a new family hauler, Freddy had a few wishes, but at the top of the list were two non-negotiable requirements: a suitability for track day use, and an extra large trunk.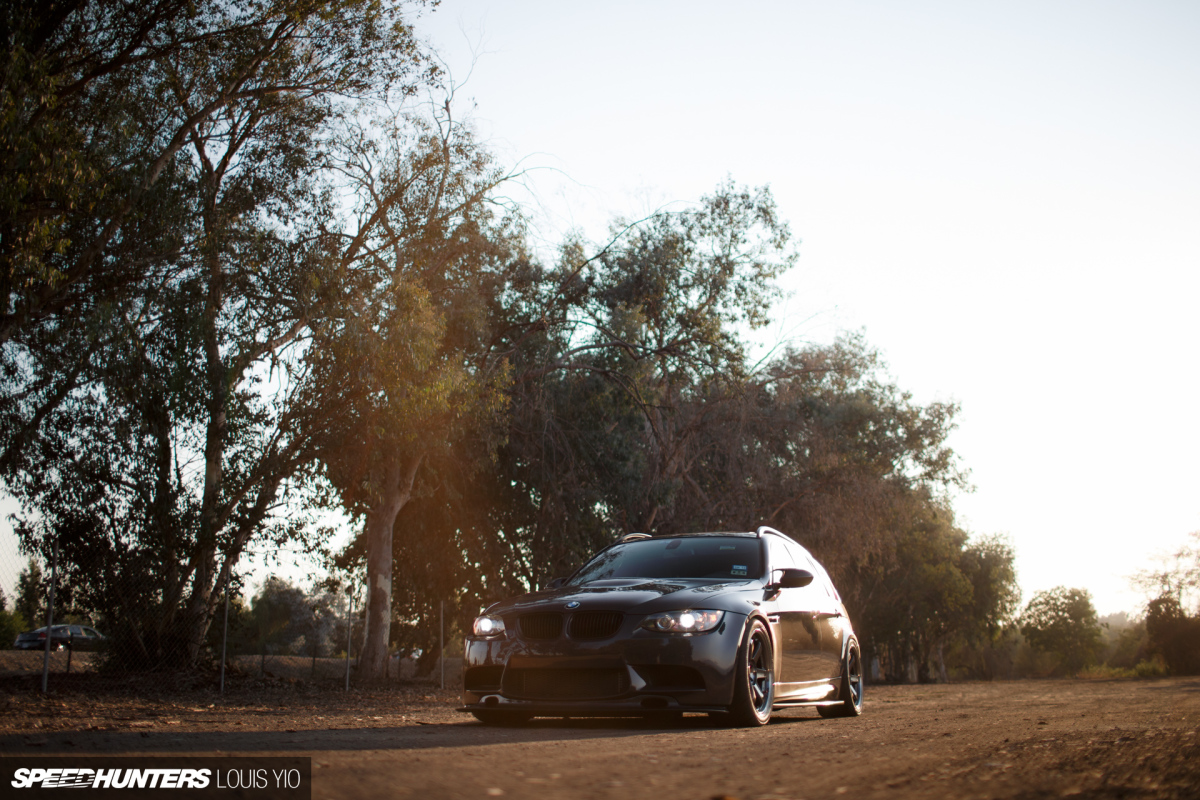 As different as those things are, we can think of a few production machines that would tick the boxes, but after sampling an E90 BMW M3, Freddy had another idea.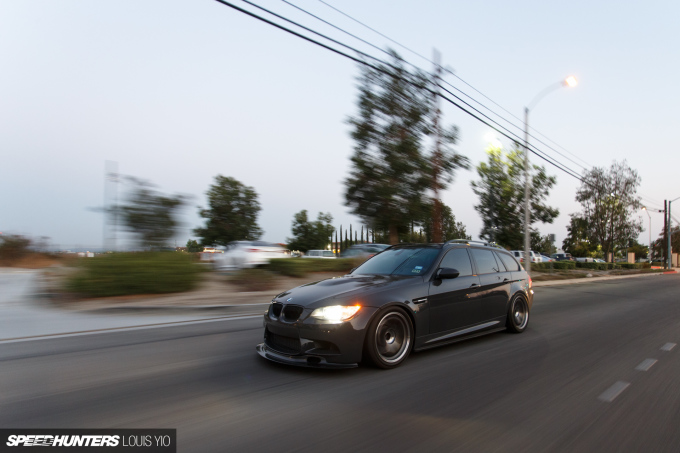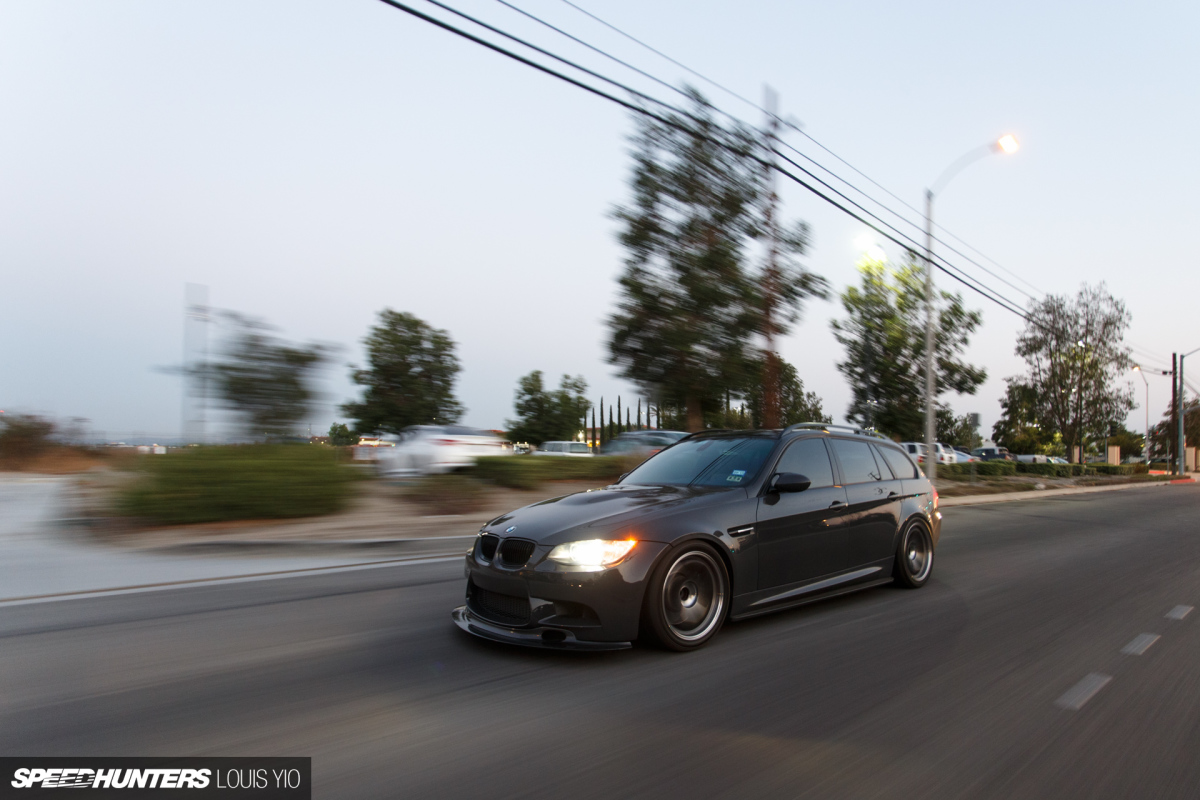 In essence, what's been created here by the talented guys at LTMW in El Monte, California, is a hard tuned M3 wagon. But given that BMW never made such a production model, what you're actually looking at is an extensively modified E91 328i wagon.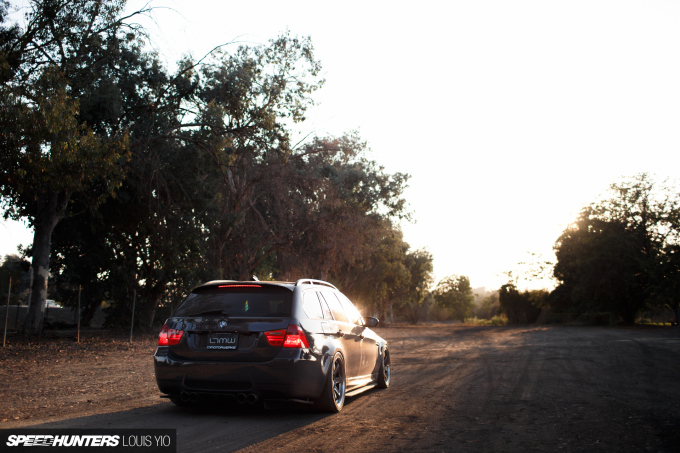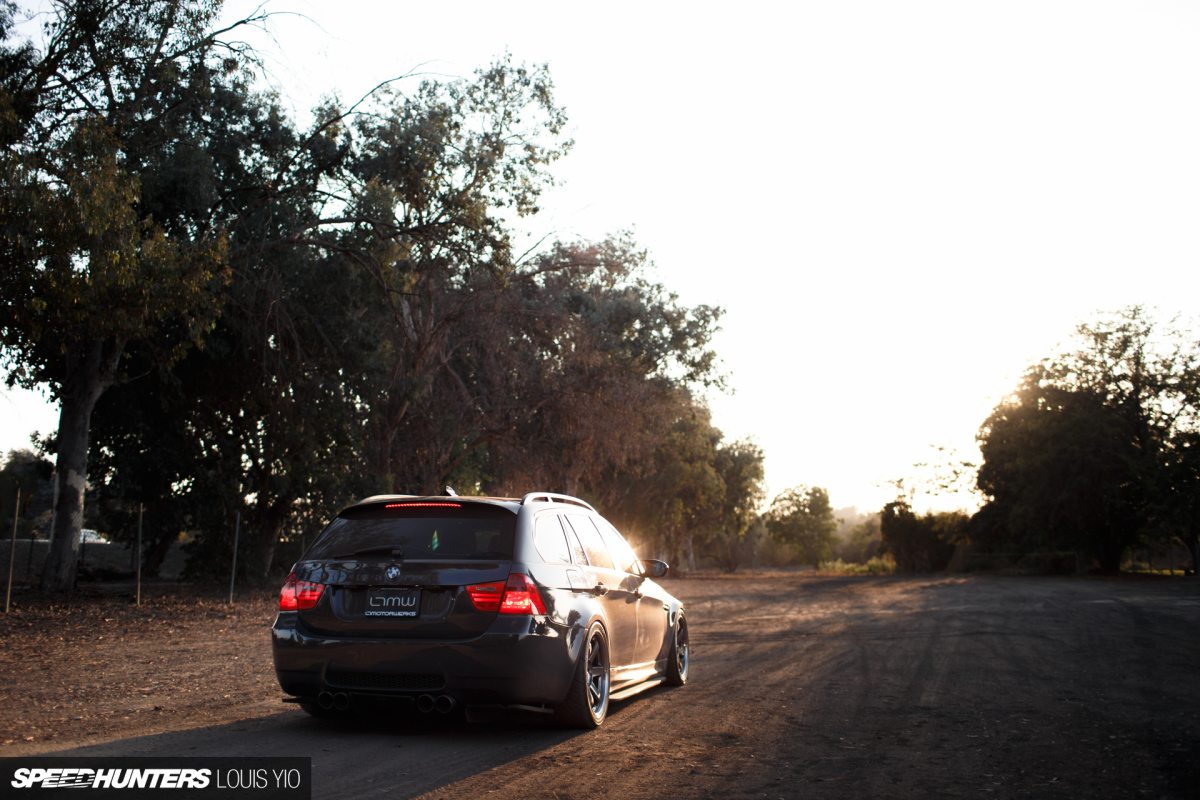 The first thing you'll notice that's different about this wagon is that it's slightly wider than all the other E91s out there, and that's thanks to M3 fenders front and back. Of course, the rears required a large amount of cutting, welding and final finishing, but the result is seamless.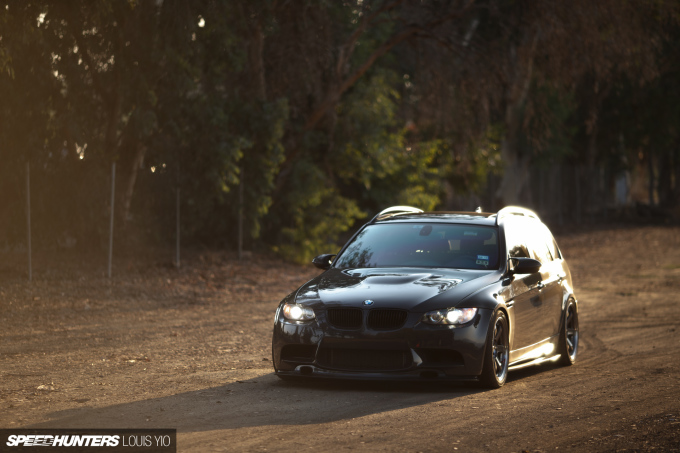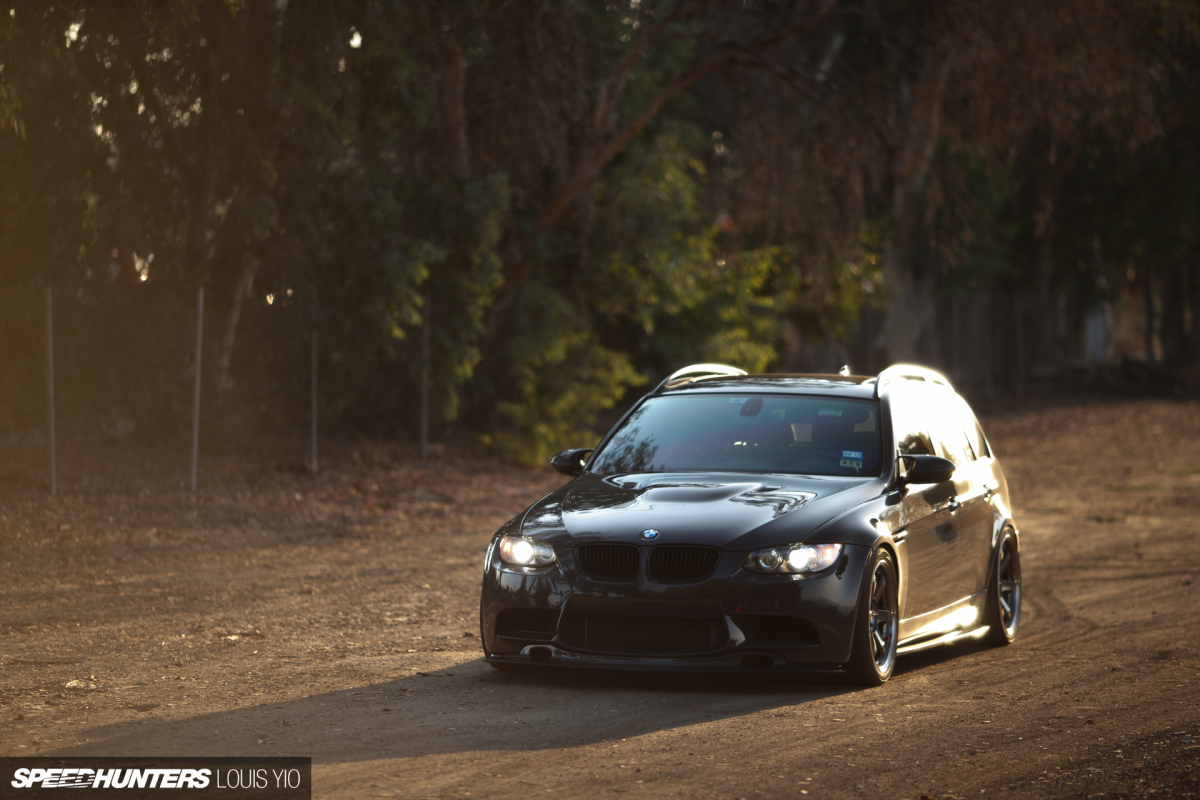 Building on the look, a Forcewerkz lip was added to the M3 bumper up front, and Forcewerkz side skirts fitted. Out back, a Varis carbon fiber diffuser finishes off the aggressive new look nicely.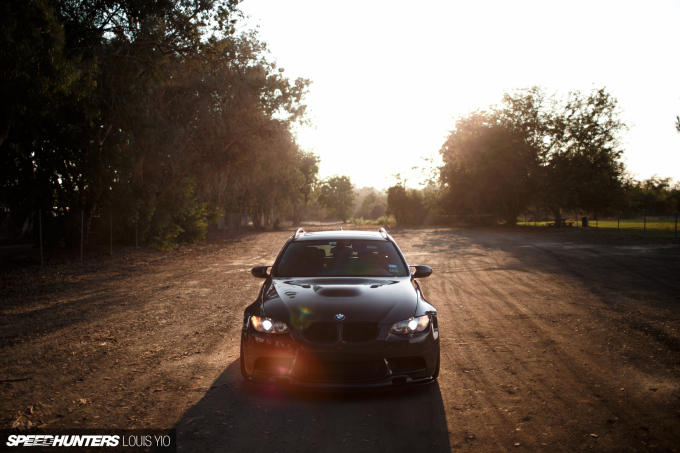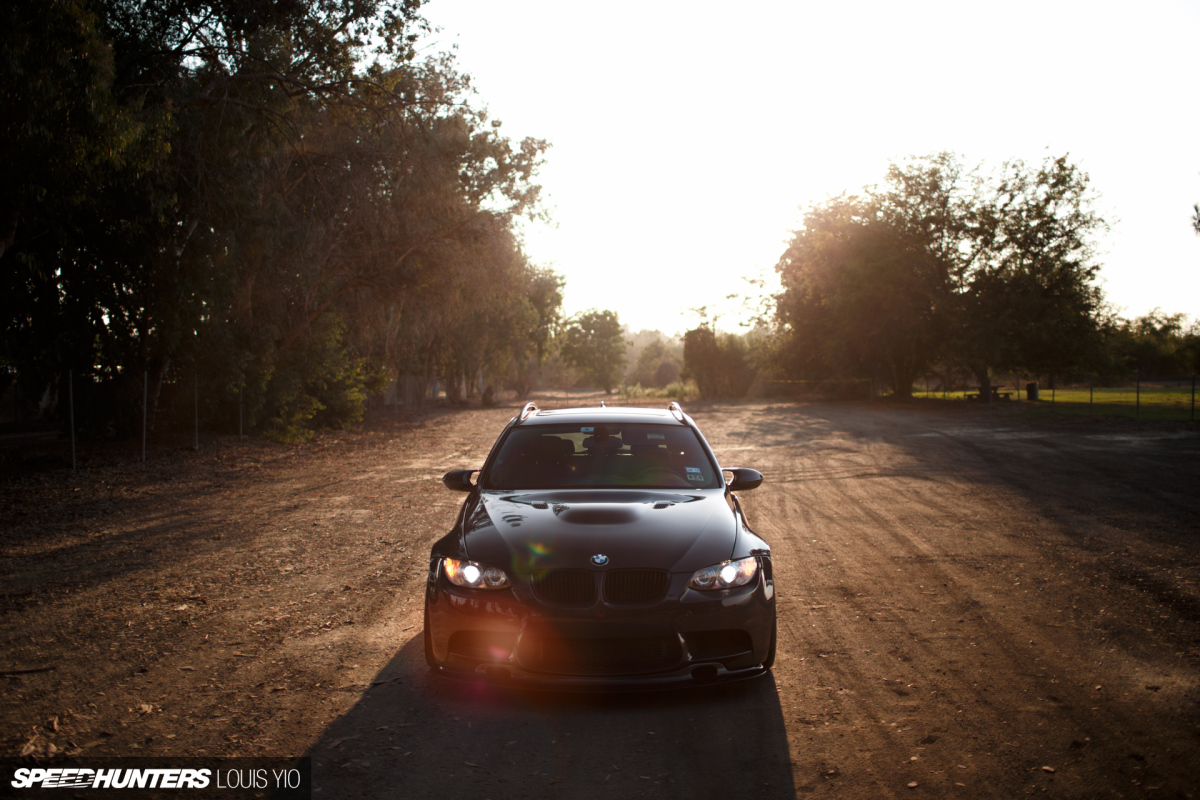 Once all the body modifications and upgrades had been made, the wagon was completely resprayed, Freddy opting for Porsche's 'Grey Black', a color found on the 997 GT3 RS.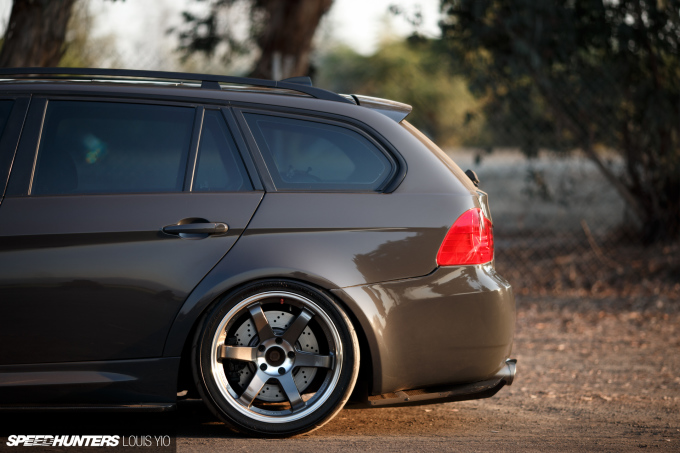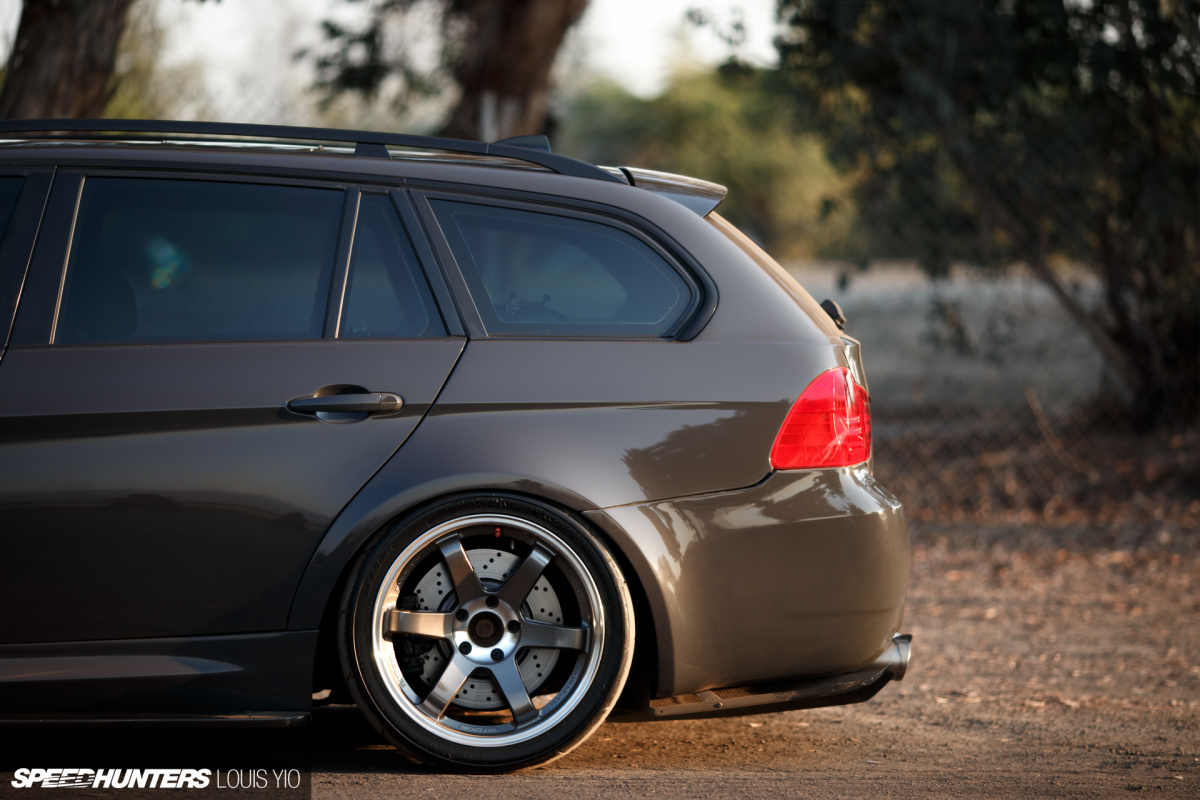 There were options aplenty when it came to choosing a set of wheels for the BMW, but Freddy went with an old favorite, and one perfectly suited for the wagon's regular track appearances. The RAYS Volk Racing TE37 SLs measure 18×9.5-inch in the front and 18×10.5-inch out back, and are wrapped in Toyo Proxes R888s, 265/35R18 and 295/30R18 respectively.
By now you've probably figured out that Freddy isn't someone that likes to do things by halves and that quality is important to him, so it should come as no surprise to learn that the E91's suspended on KW Variant 3 coilovers. There's more to come in this area though, and future plans revolve around a step up to KW Competition coilovers and an upgrade to StopTech's Trophy big brake kit.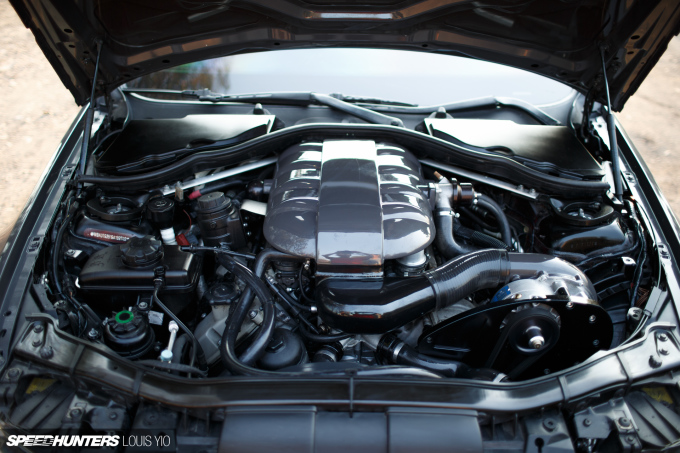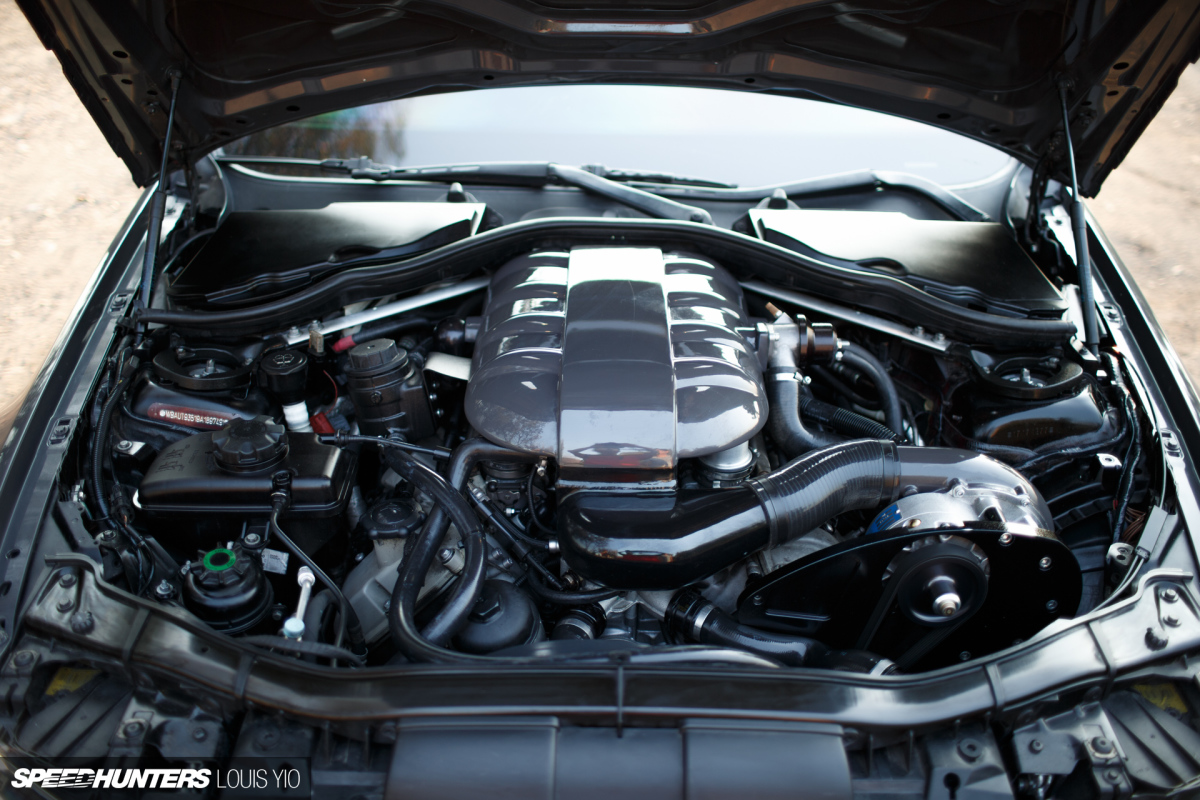 Why such a serious handling and stopping package? Well, apart from the aforementioned track time the car sees, things have got a little crazy under the hood too. It's almost a given that a S65 V8 from a 2011 E90 M3 has replaced the 328i's E52 inline-six, but to that LTMW attached an ESS Tuning VT2-625 supercharger and an Akrapovič full titanium exhaust system. The result – approximately 625hp and one hell of a great sound. Further to this, the E91's transmission was swapped out for the same donor M3's 6-speed dual-clutch gearbox.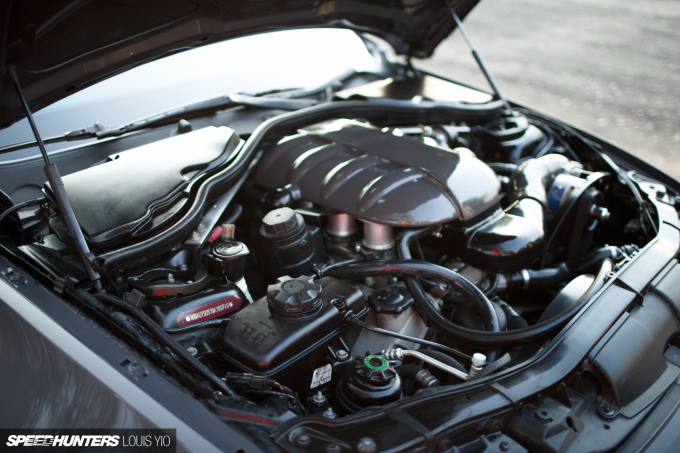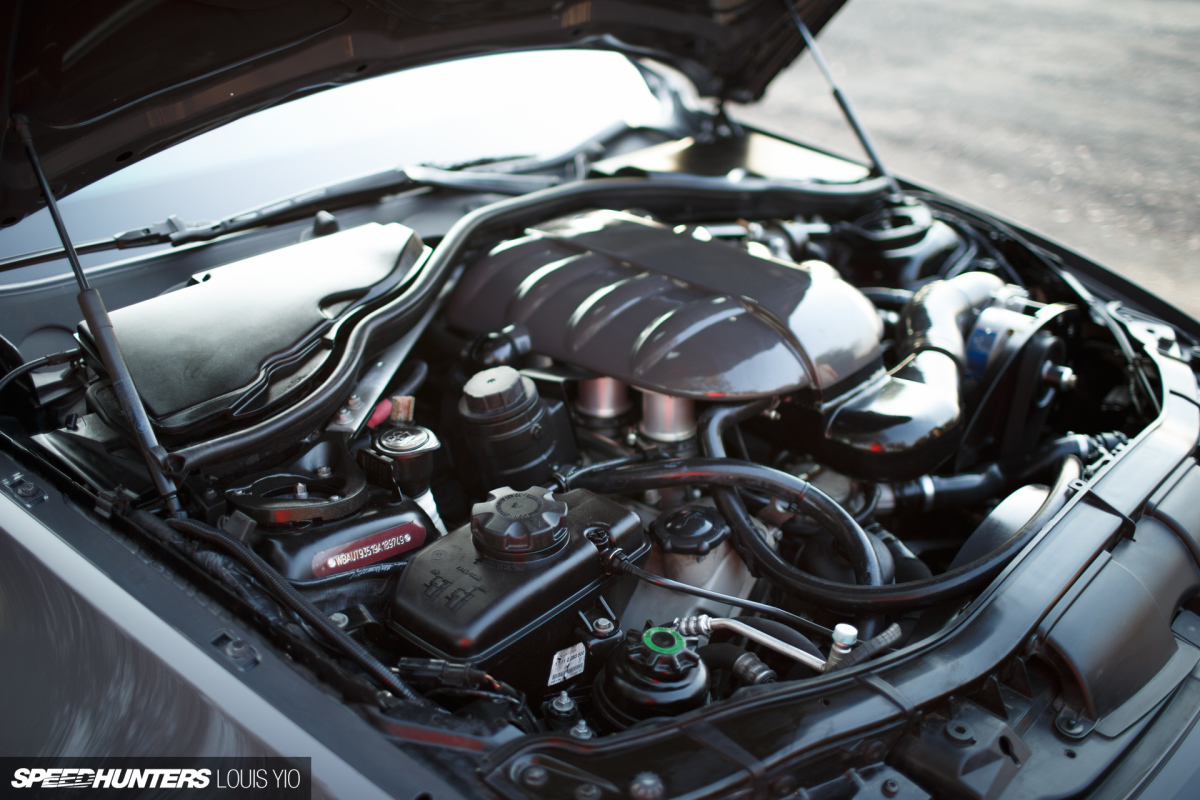 To keep temps in check an aftermarket solution was called for, and given Freddy lives in Texas where the summertime average is around 95°F (35°C), no shortcuts were taken. The wagon runs a four-piece E90 M3 package from CSF, comprising of its triple-pass all-aluminum radiator, race-spec engine oil cooler, dual-pass DCT transmission cooler, and dual-pass power steering cooler.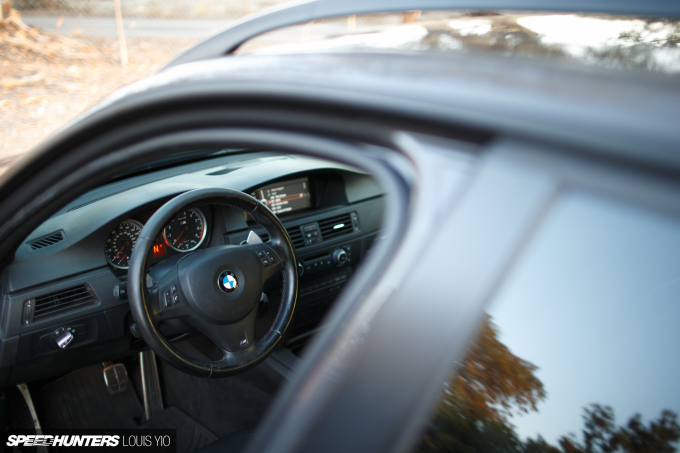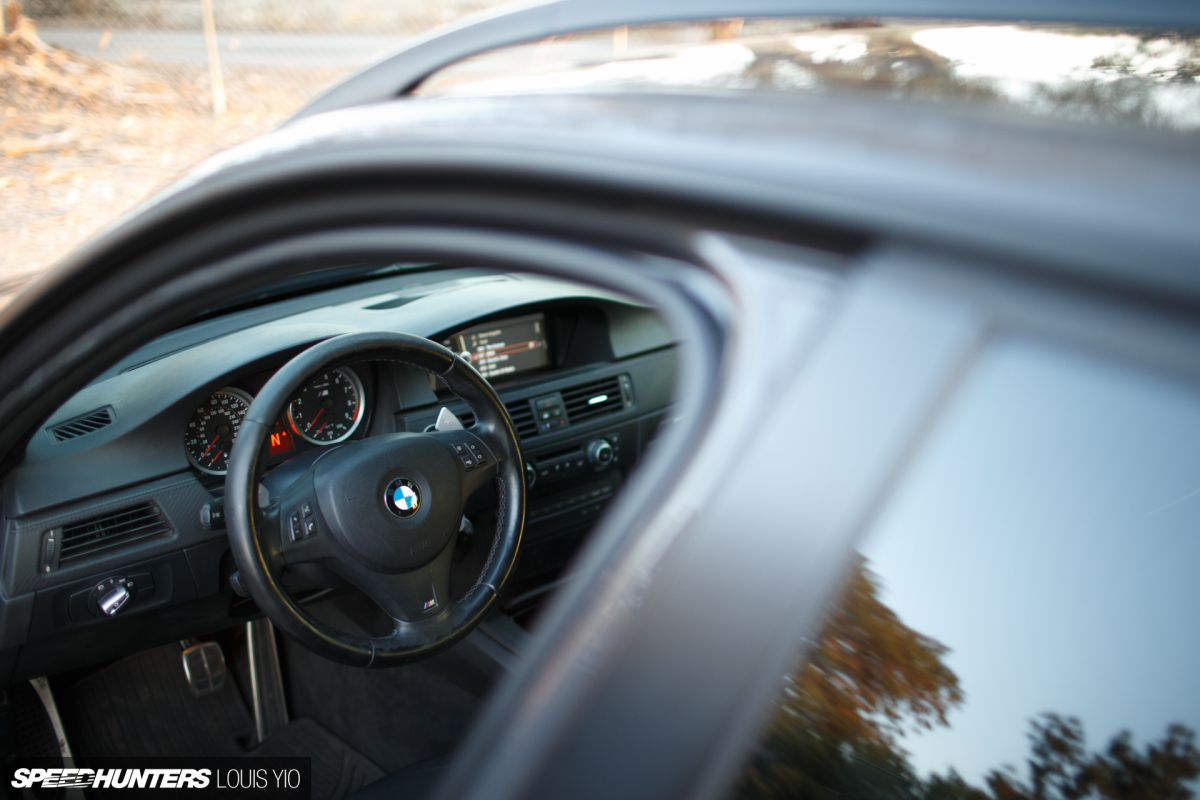 Peering inside the wagon, you'd be forgiven for thinking that Freddy left this aspect of the car stock, and while that's partly true, a closer inspection reveals that the M3 swap has in fact extended to the interior. While race seats and a roll-cage would fit nicely given the other modifications, we can appreciate the subtle approach here. After all, this is a family car first and foremost.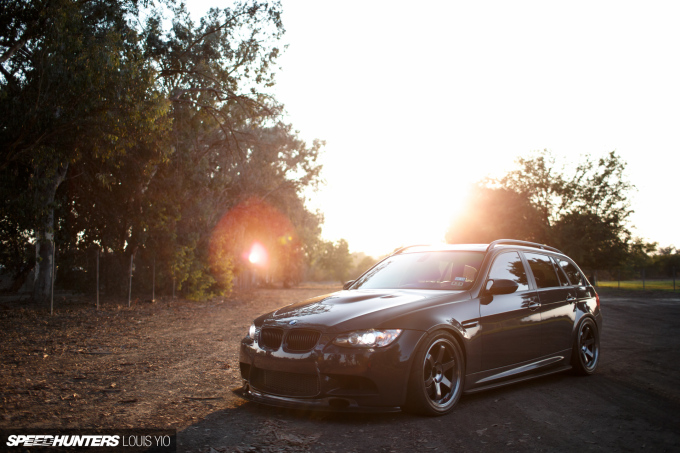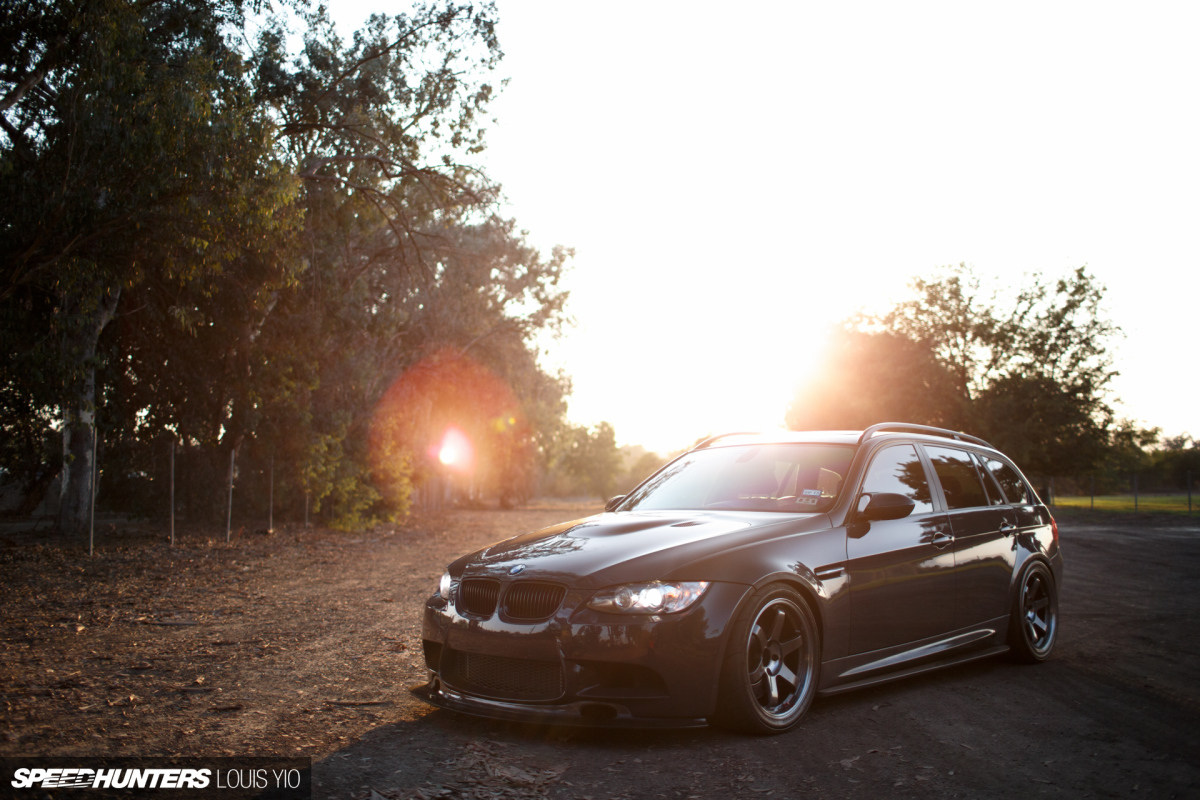 Freddy certainly isn't the first to build an 'M3 wagon' and we're certain he won't be the last, but we're sure you'll agree that what he and LTMW have created here is pretty damn cool.
Louis Yio
louis@speedhunters.com
Instagram: lusciousy
Brad Lord
brad@speedhunters.com
Instagram: speedhunters_brad
Cutting Room Floor