TAS Is Here
SEMA has it beat on sheer size. Essen takes it on the higher end cars. Autosport wins when it comes to race cars. But by combining the best from Japan and presenting it all with such a distinct and unique flavour, Tokyo Auto Salon (TAS) always manages to come out on top.
It's that flavour that goes the extra mile, and there's an incredible atmosphere at TAS. It's something that only Japan can evoke in people; a mix of the crazy, mysterious and legendary all rolled into one.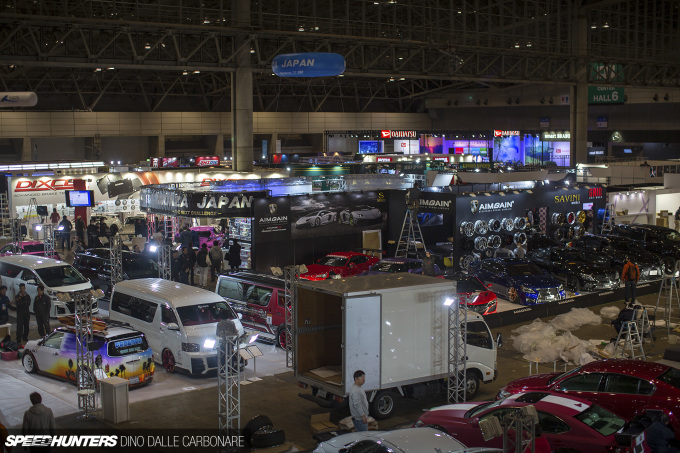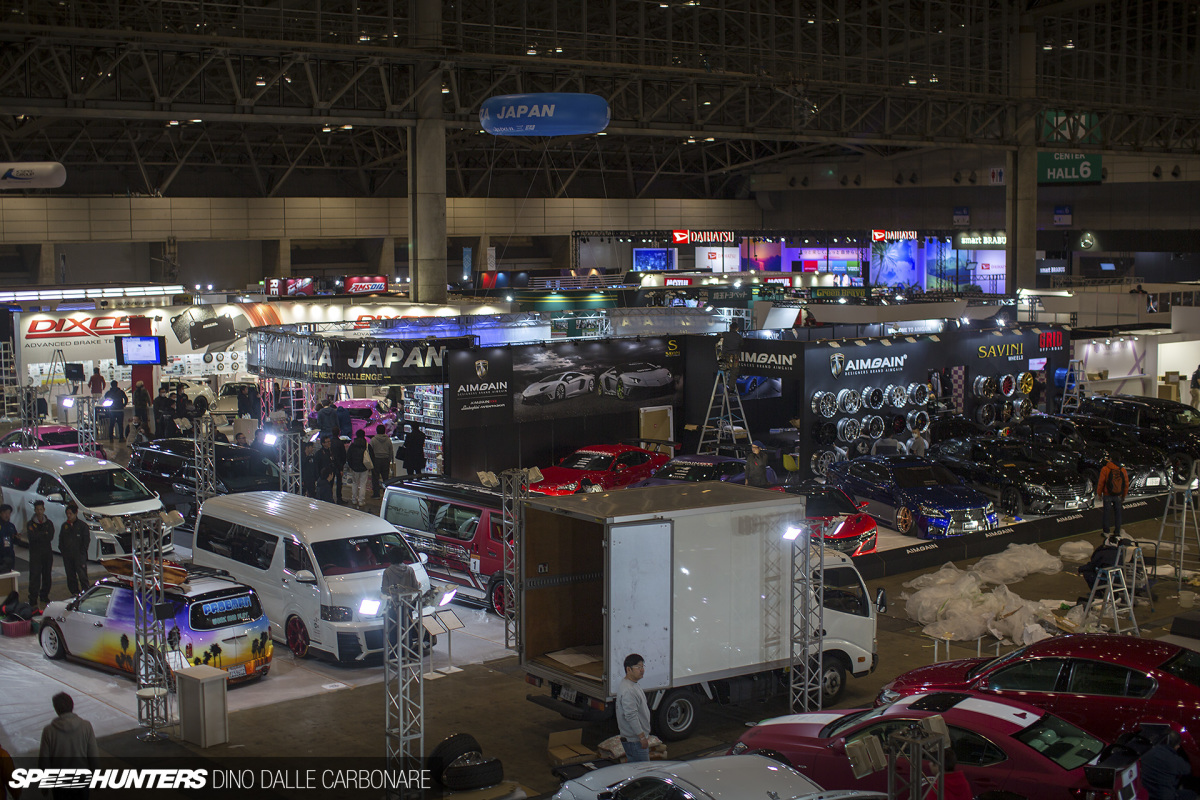 Every year we wonder that the next style is going to be, just so we can slap a label on it and crown it as something distinct. But I've long given up attempting to find these so-called trends. Because Japan has no trends.
Car guys and gals do whatever they please and the result is the mind-blowing concoction of things one will see while walking the halls of the Makuhari Messe in Chiba during this annual gathering.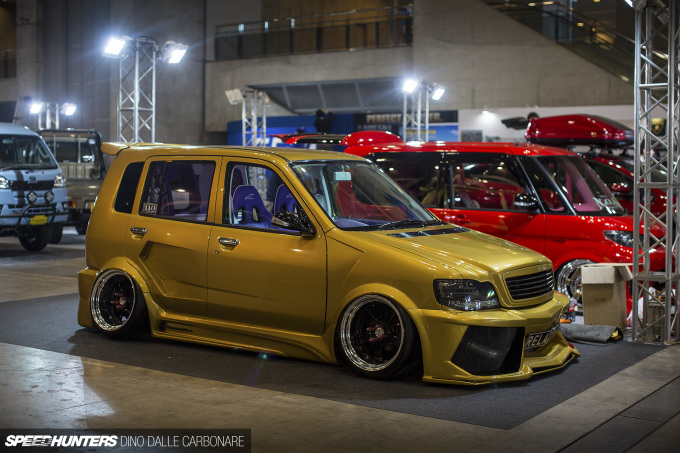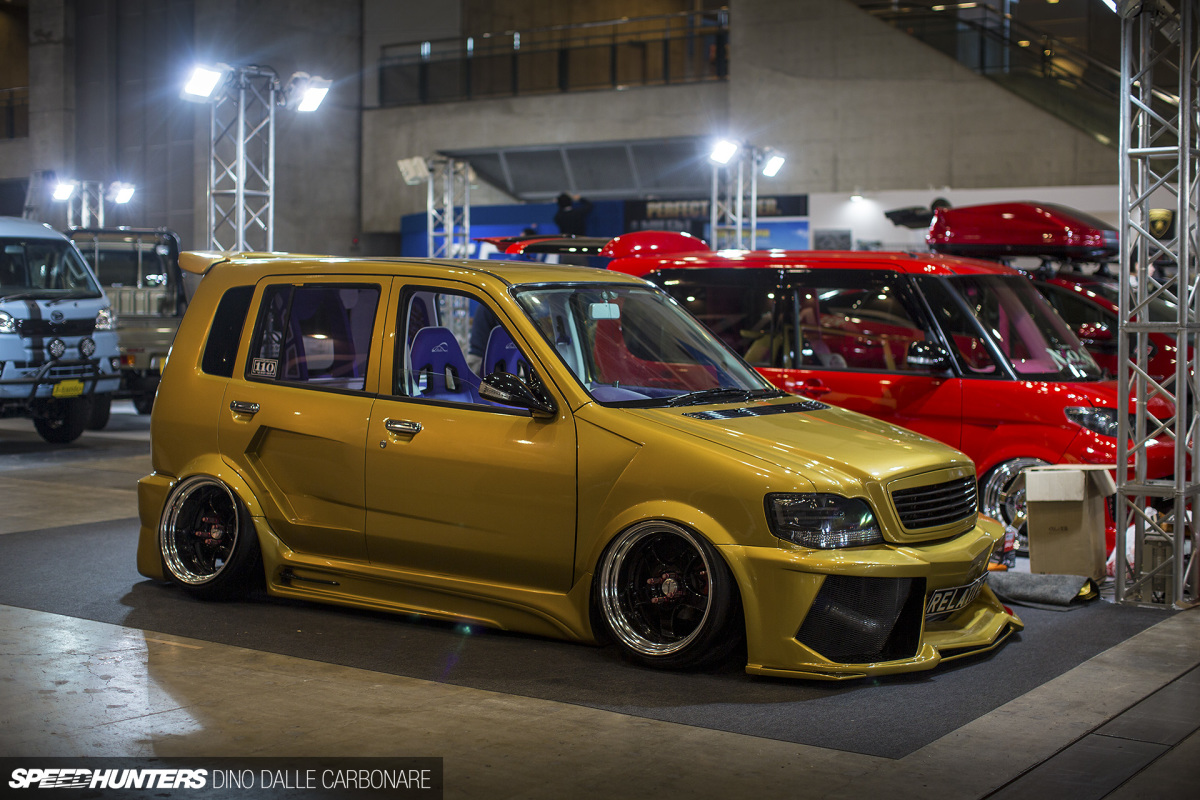 TAS is home to a little bit of everything; machines that appeal, inspire, confuse and sometimes disgust. Call it the Japanese car experience. Just remember one thing and one thing only: approach it all with an open mind. Do it like this, and you are bound to have a blast.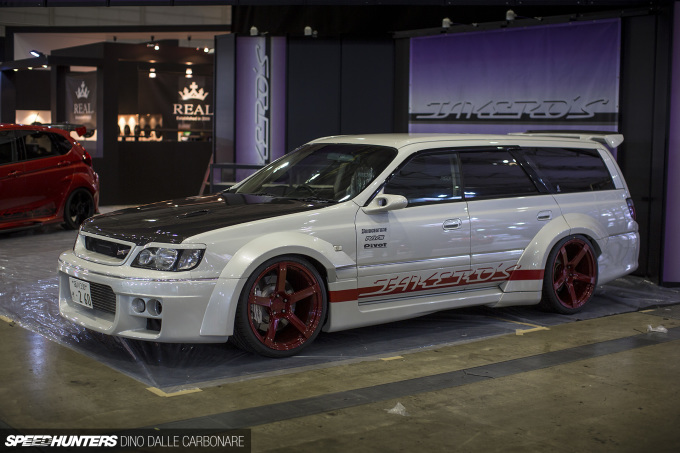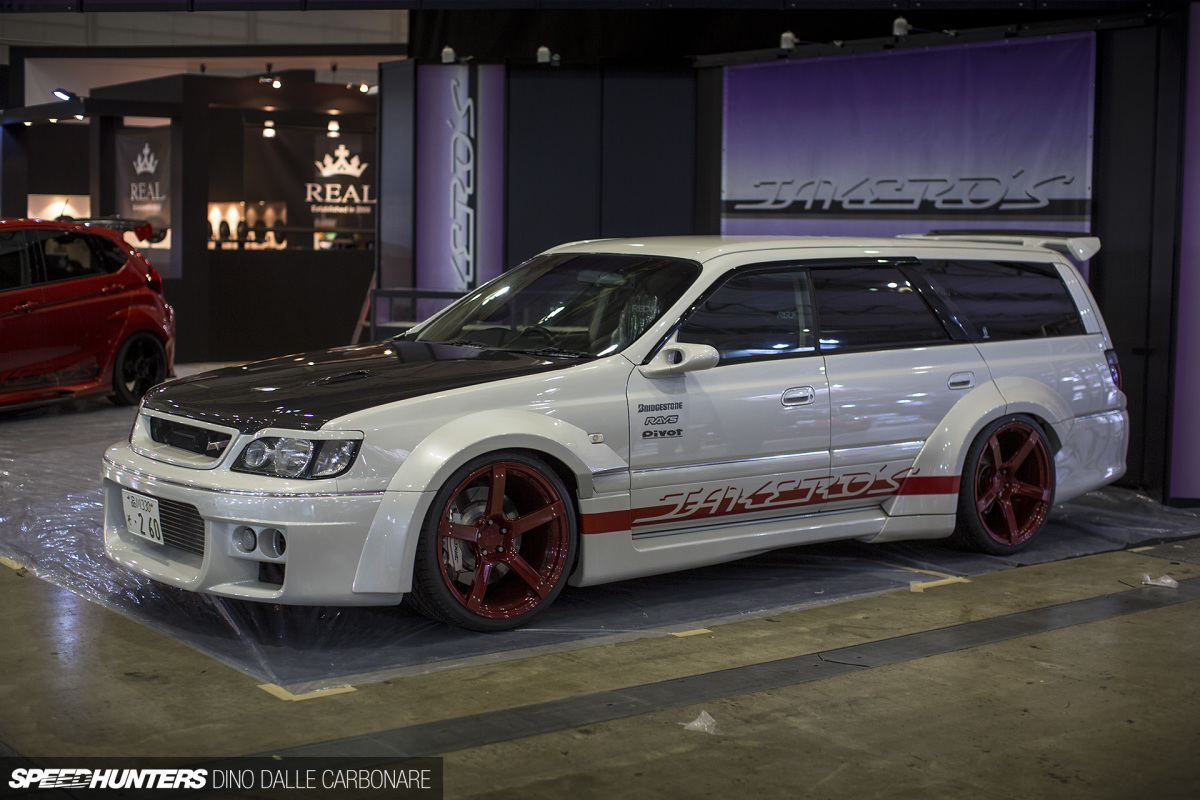 As always, I spent the day before the show officially opens wandering through the halls of the massive convention center, seeing it all materialize before my eyes. In the midst of cars being moved about, displays being put together and ongoing mic checks at every booth, I snapped a few teaser images of what we can all expect to see over the course of the show's three main days. So have a quick scroll through here to whet your appetite before myself, Blake and Ron treat you to more in depth coverage over the coming days.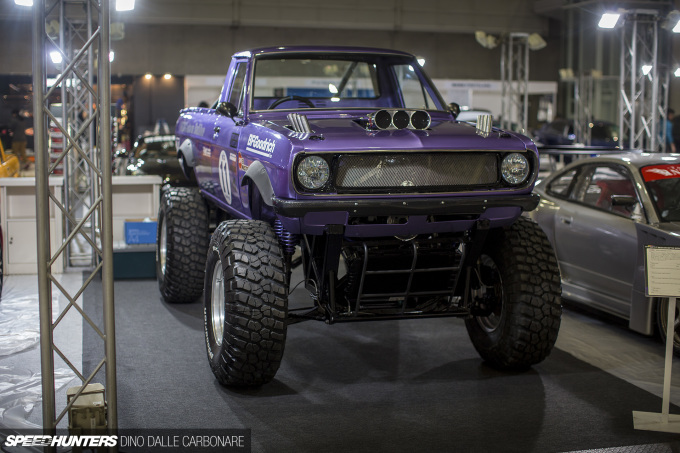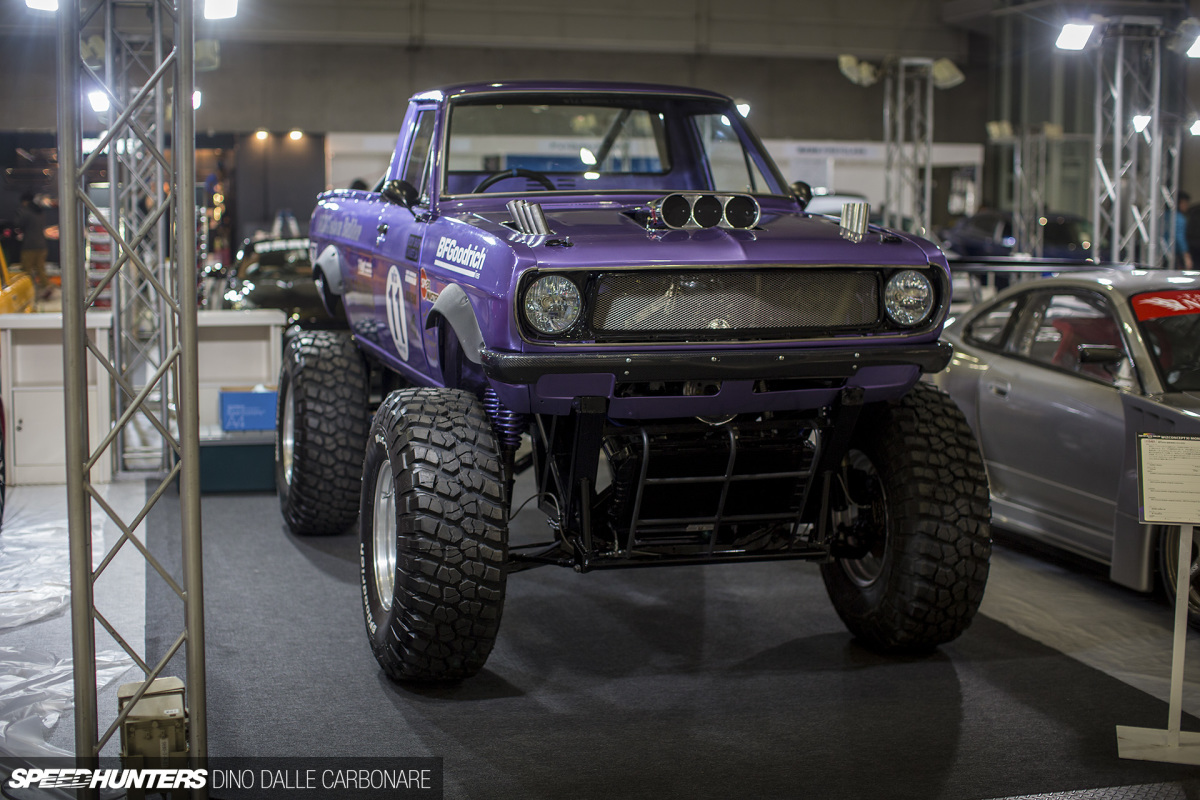 So what is TAS 2017 all about? We might as well start right here with a lifted Sunny truck…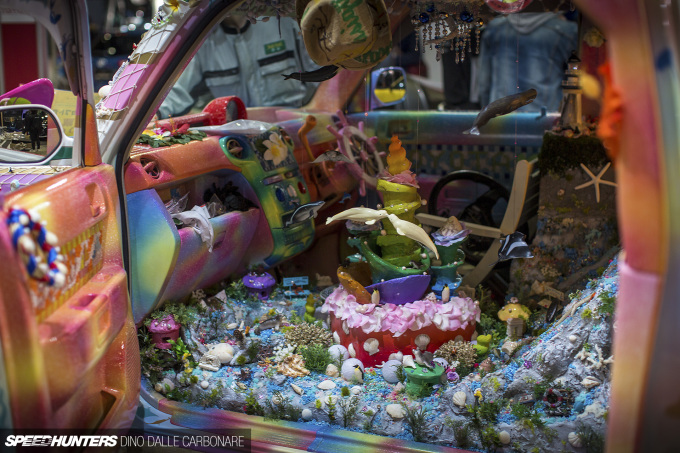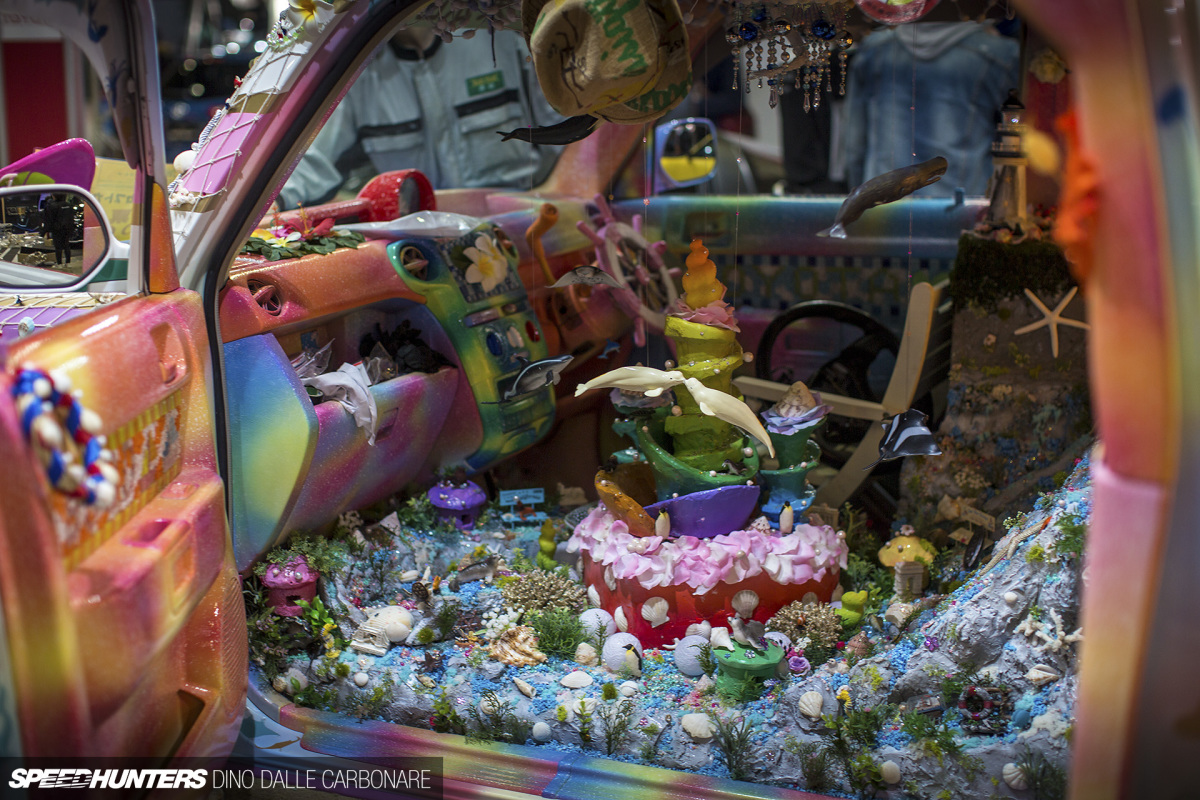 Moving swiftly along to an interior built with underwater theme…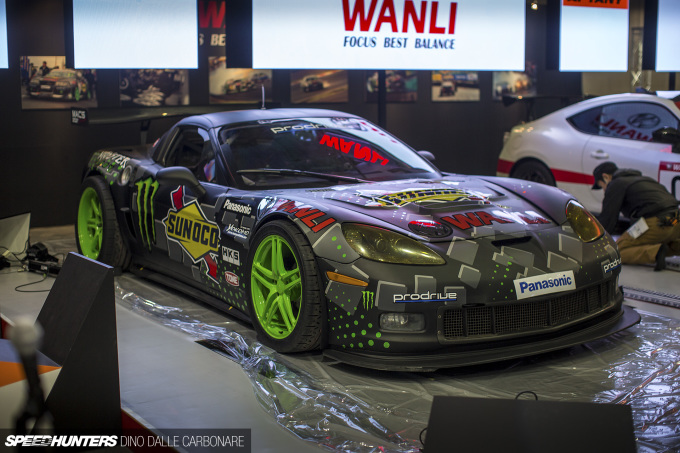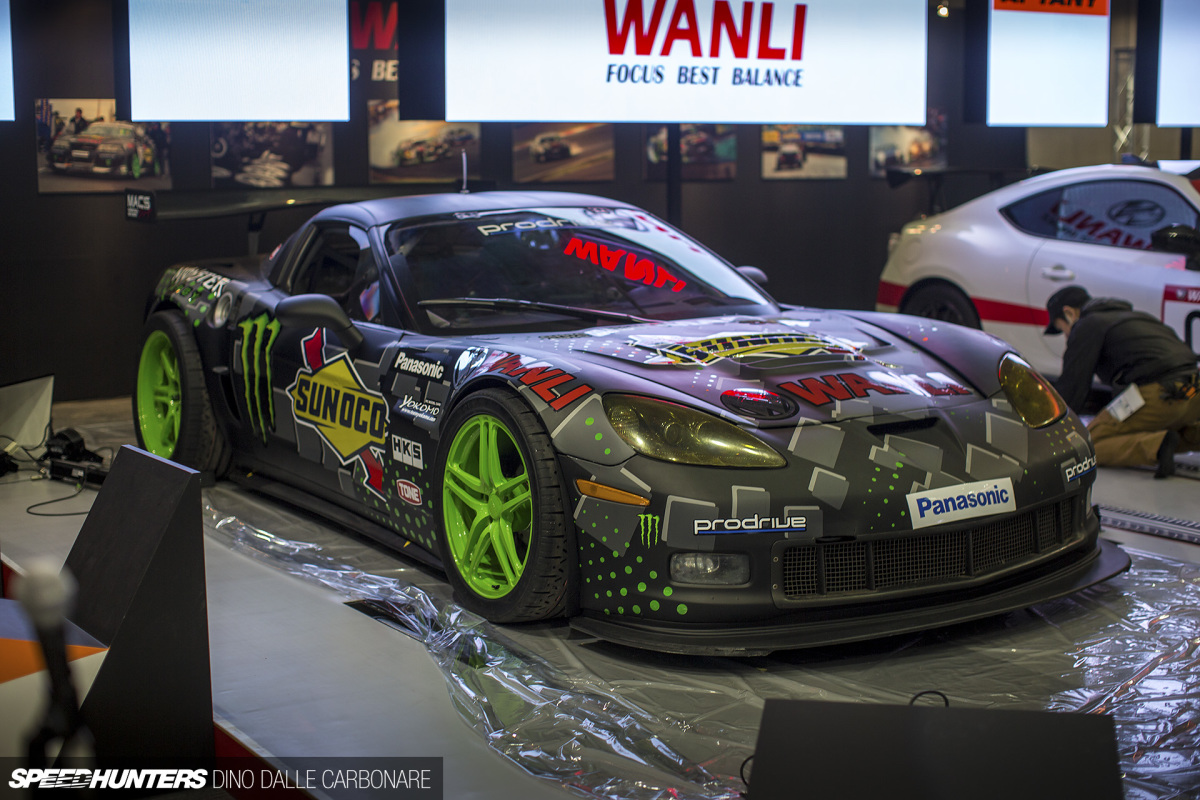 And a Corvette GT300 race car converted to pro drift spec.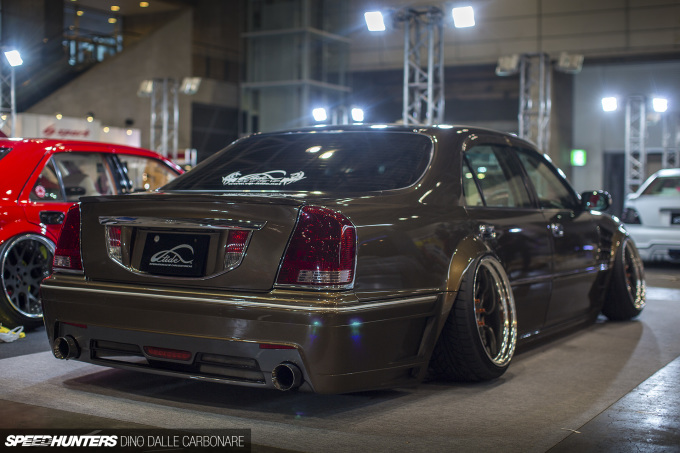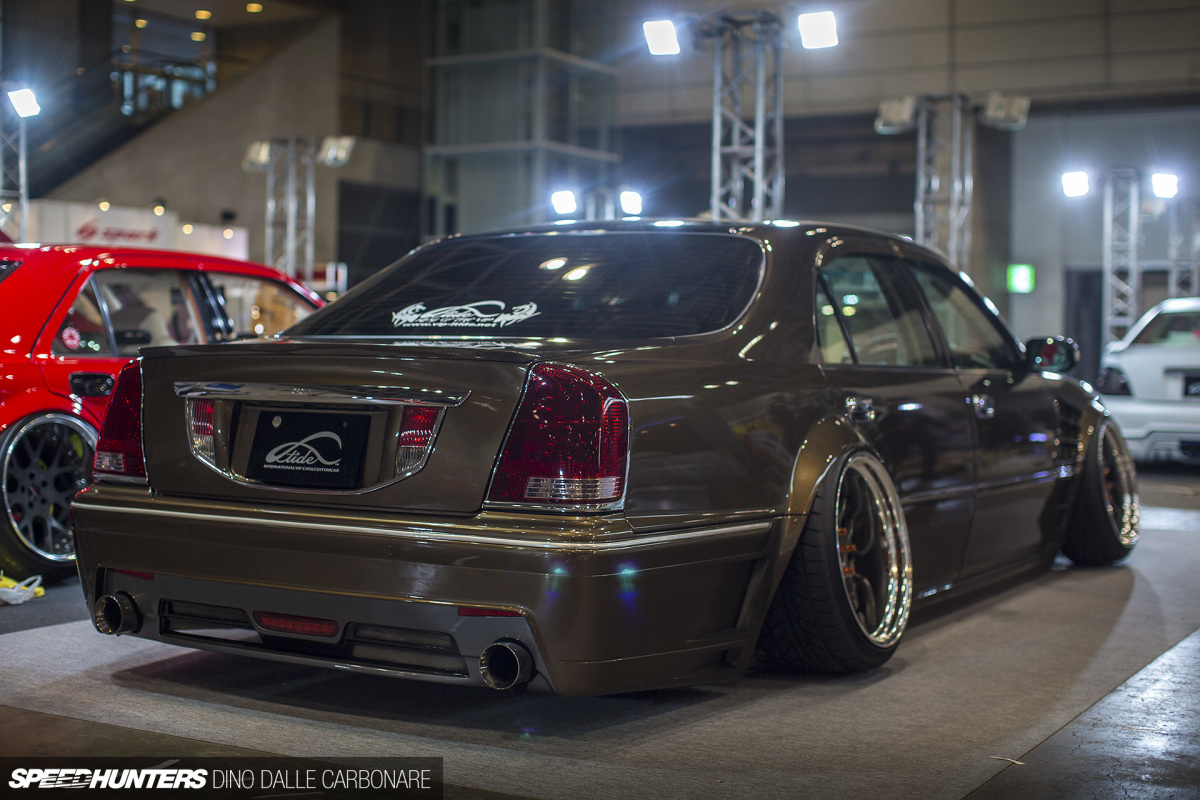 The variety is great and it never gets old.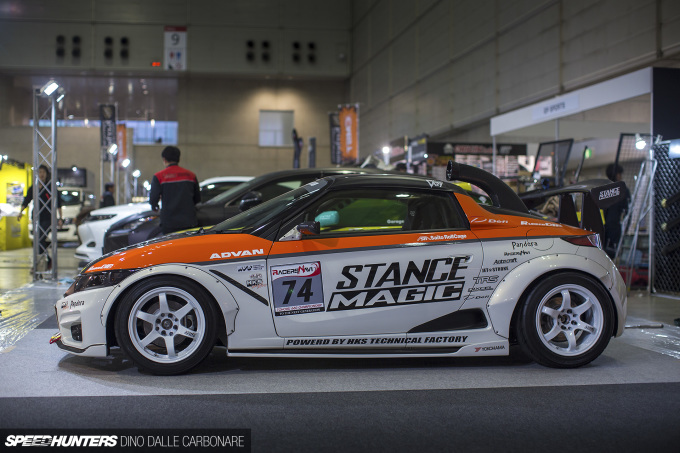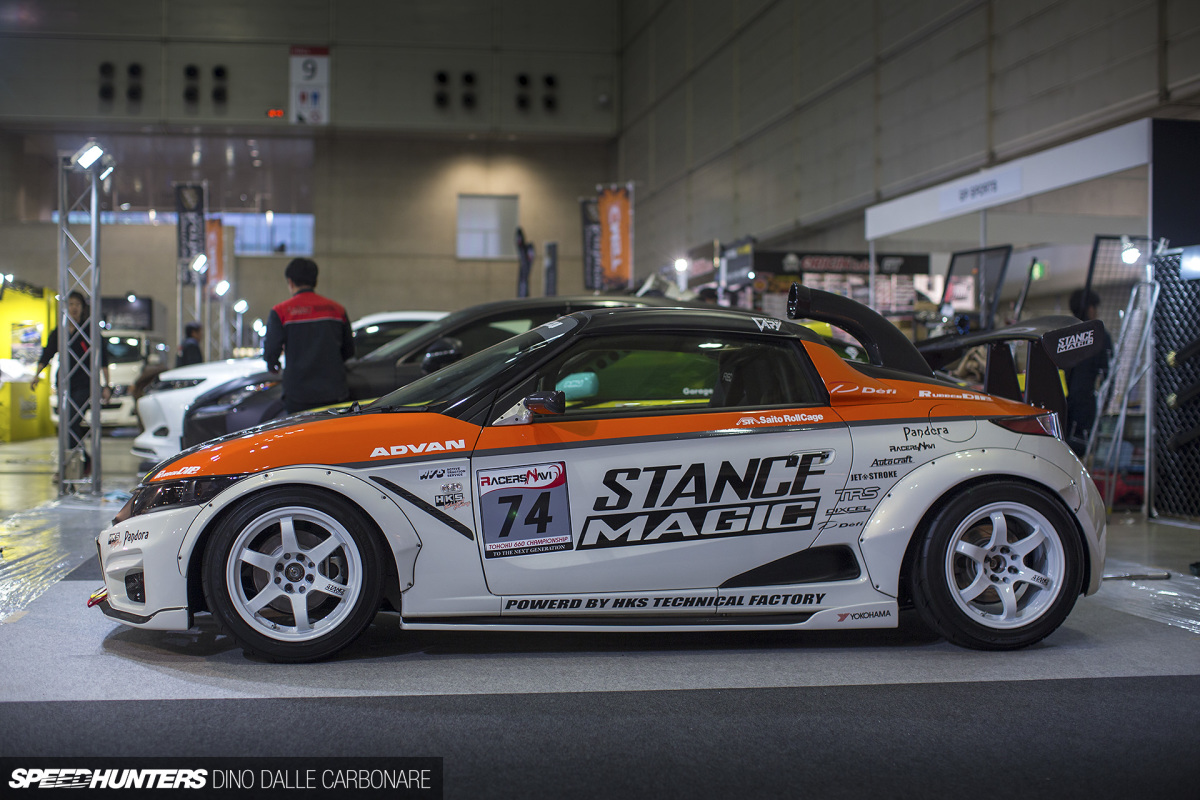 I'm happy to see the Honda S660 getting the attention it deserves this year. This is one fun little kei car with a whole lot of potential hidden away within its crisp-responding chassis and tiny turbocharged motor.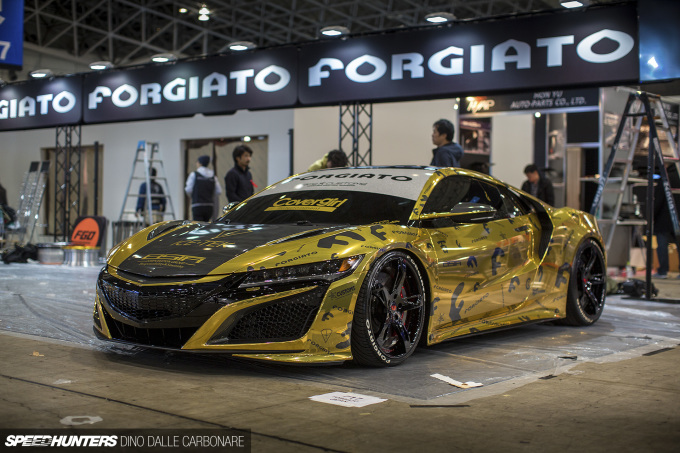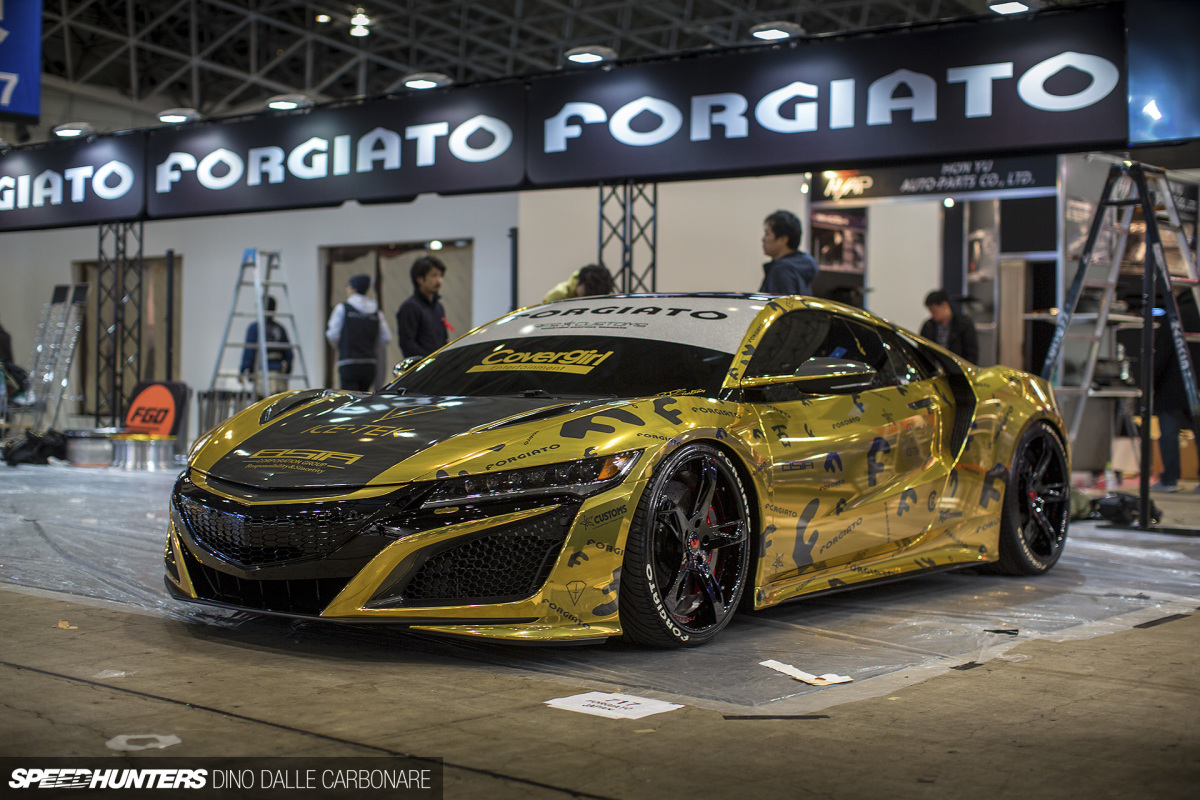 And speaking of Honda, I know you are all thinking – what about the new NSX, were there any of those? Here is your answer, a few cars used to show off some wheels and the first few aero pieces. It will be interesting to see how the new car will be approached in Japan, whether tuners will bother with it and if owners themselves will care for modifications, or if it has the potential to become the next R35 GT-R in terms of available upgrades. Time will tell…
Style Is All Around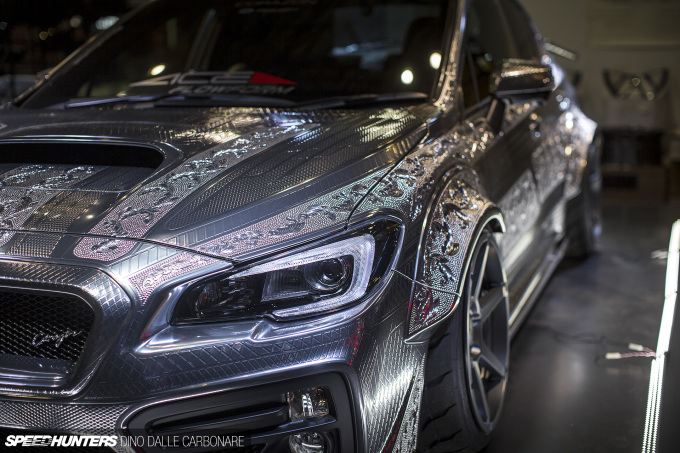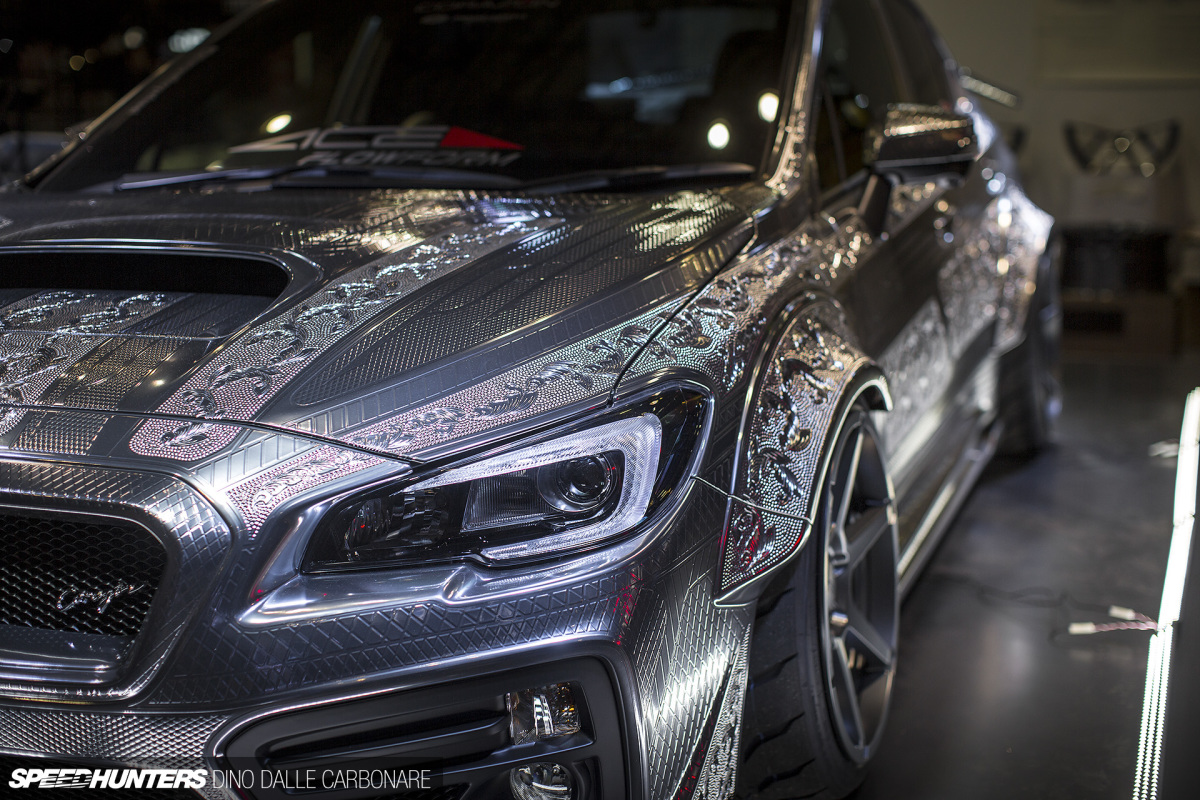 Power of course isn't always everything; others prefer to attract attention in other ways.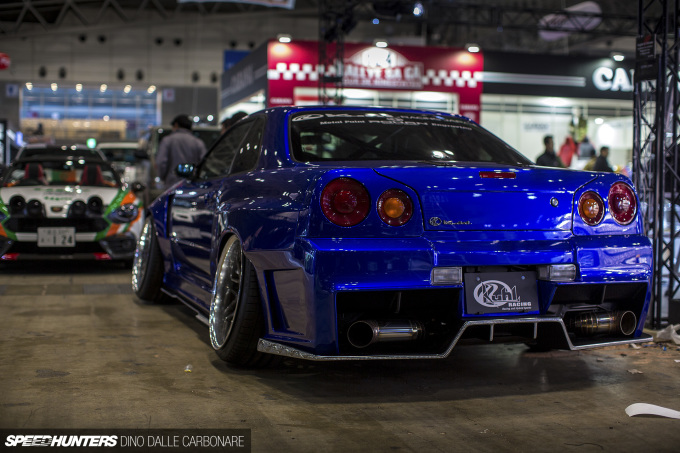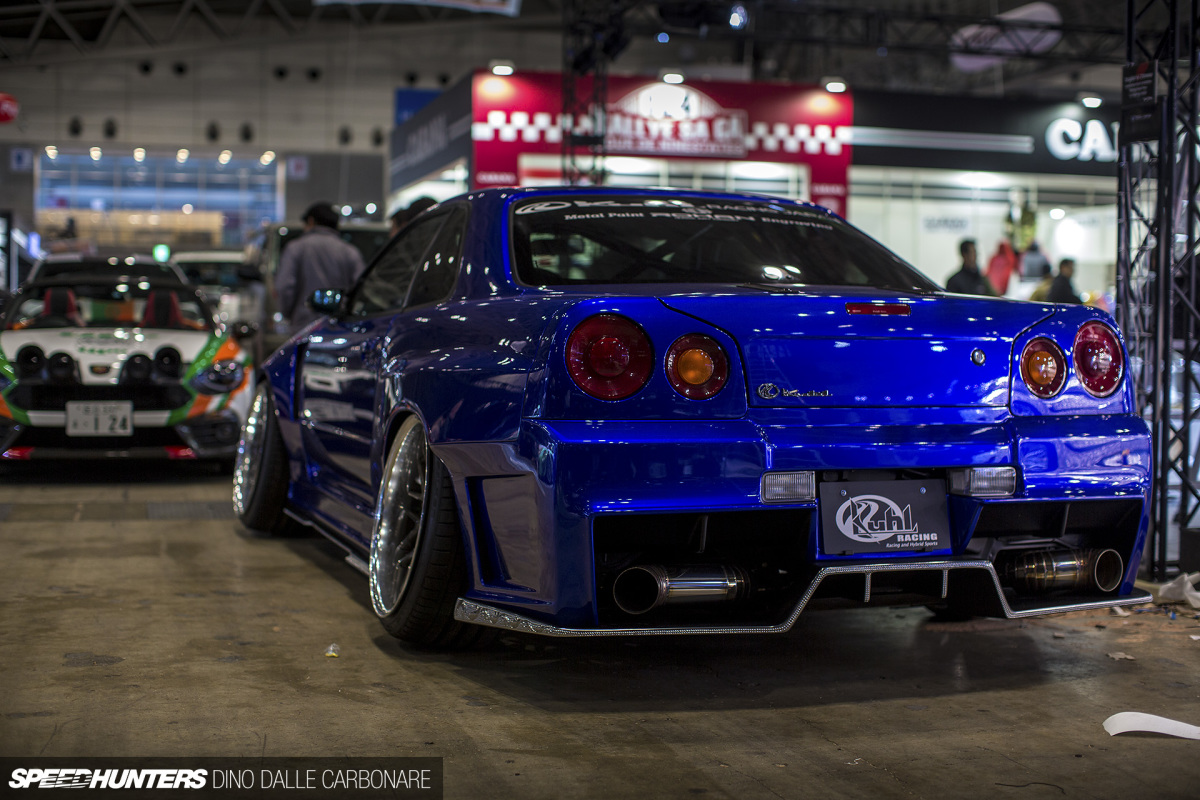 Kuhl, a shop known for the most intricate paint jobs out there and its gold and silver R35 GT-Rs of previous years, seems to have turned its attention to the R34 chassis.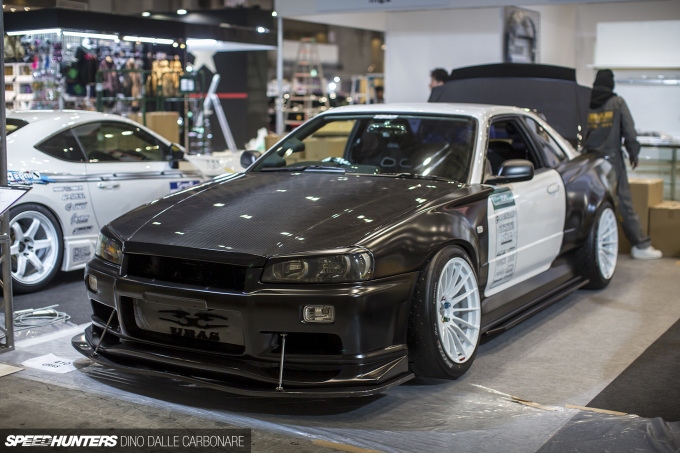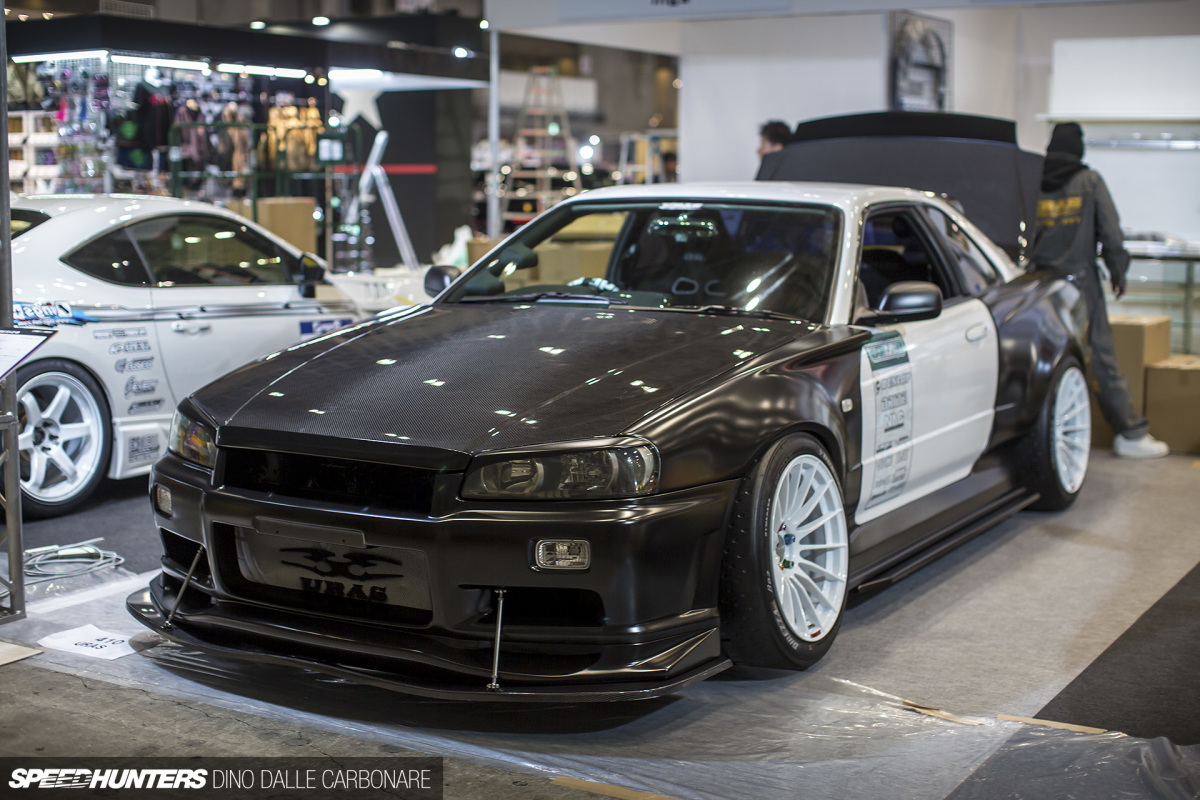 That's something Nomuken from URAS has been doing for a long time now. His new R34 demo car is one we'll have to grab a closer look at over the next couple of days.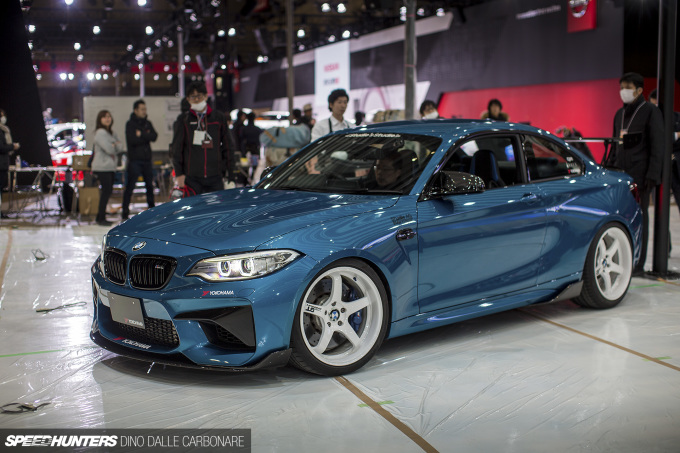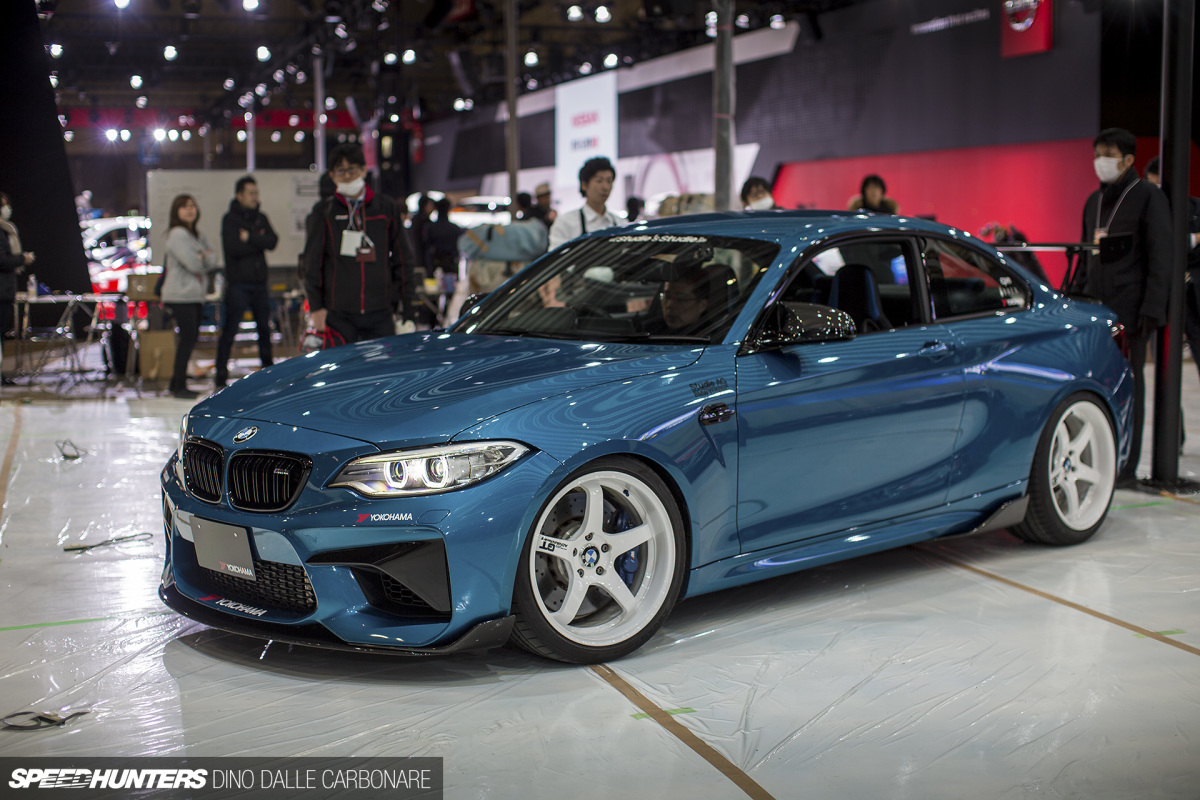 I spotted a couple of interesting BMW M2s scattered around the show, but this Studie-built car sitting on the Yokohama Tire booth grabbed my attention. I'm loving the Advan GTs.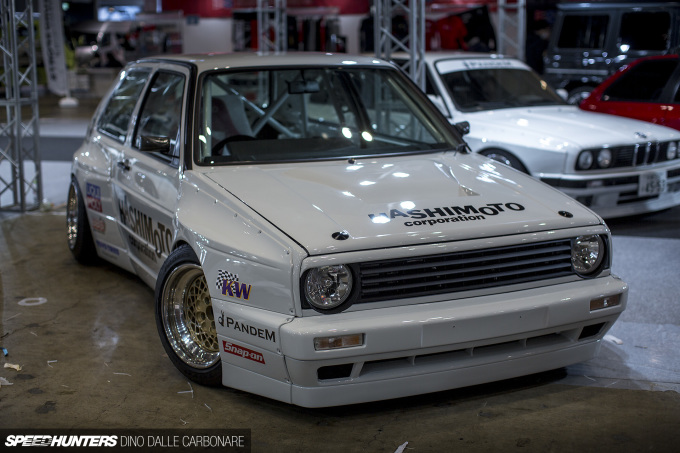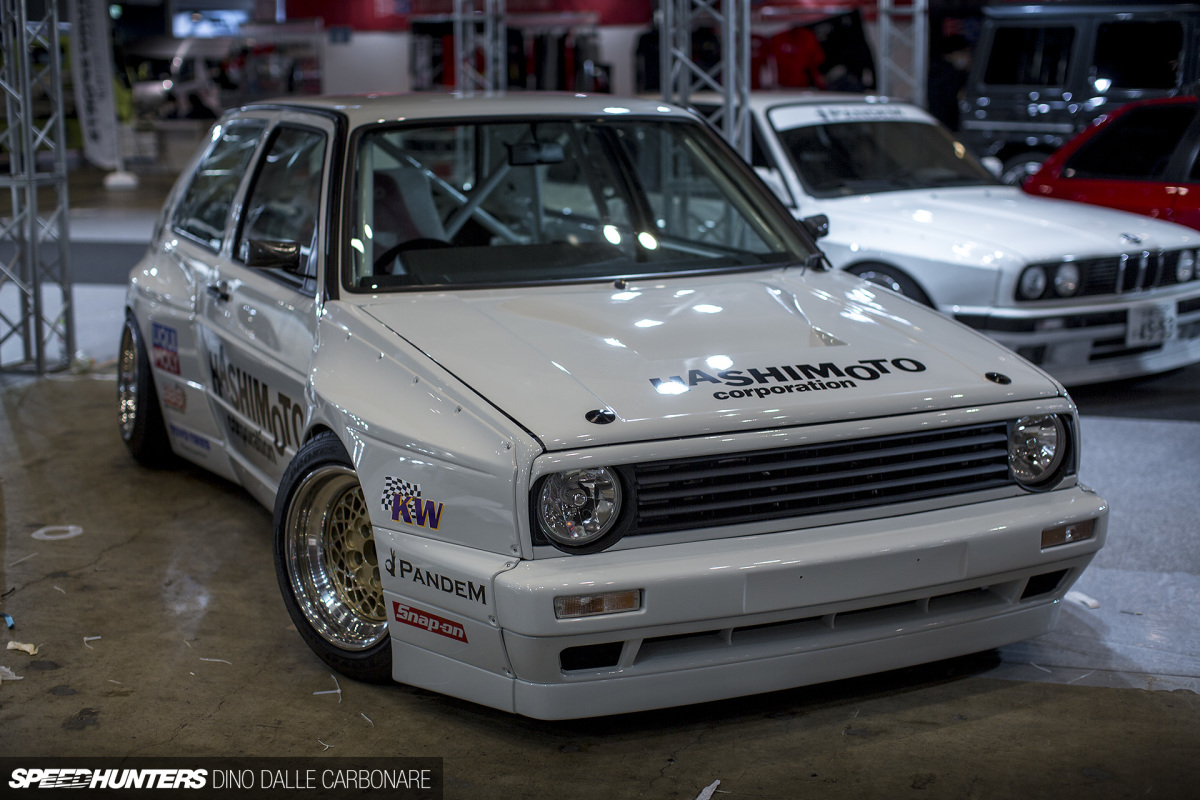 Unsurprisingly, Kei Miura of Rocket Bunny fame has been busy over the last months putting the final touches to a bunch of Pandem aero kits. His over-fender magic has now spread to the Golf MK2 as well as a refresh of the 86/BRZ kit. I personally find the E30 conversion quite sexy.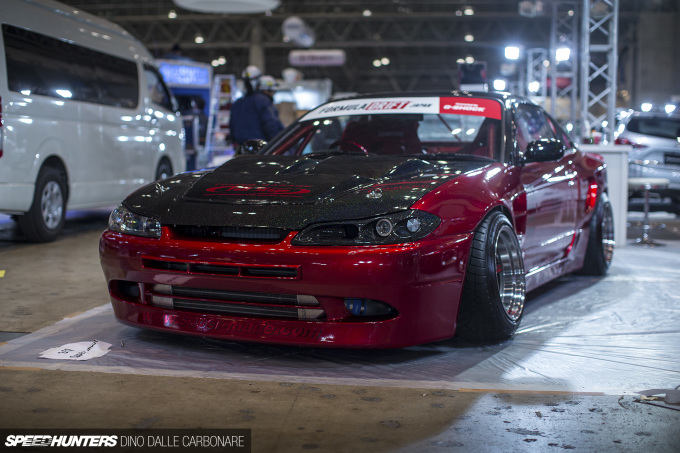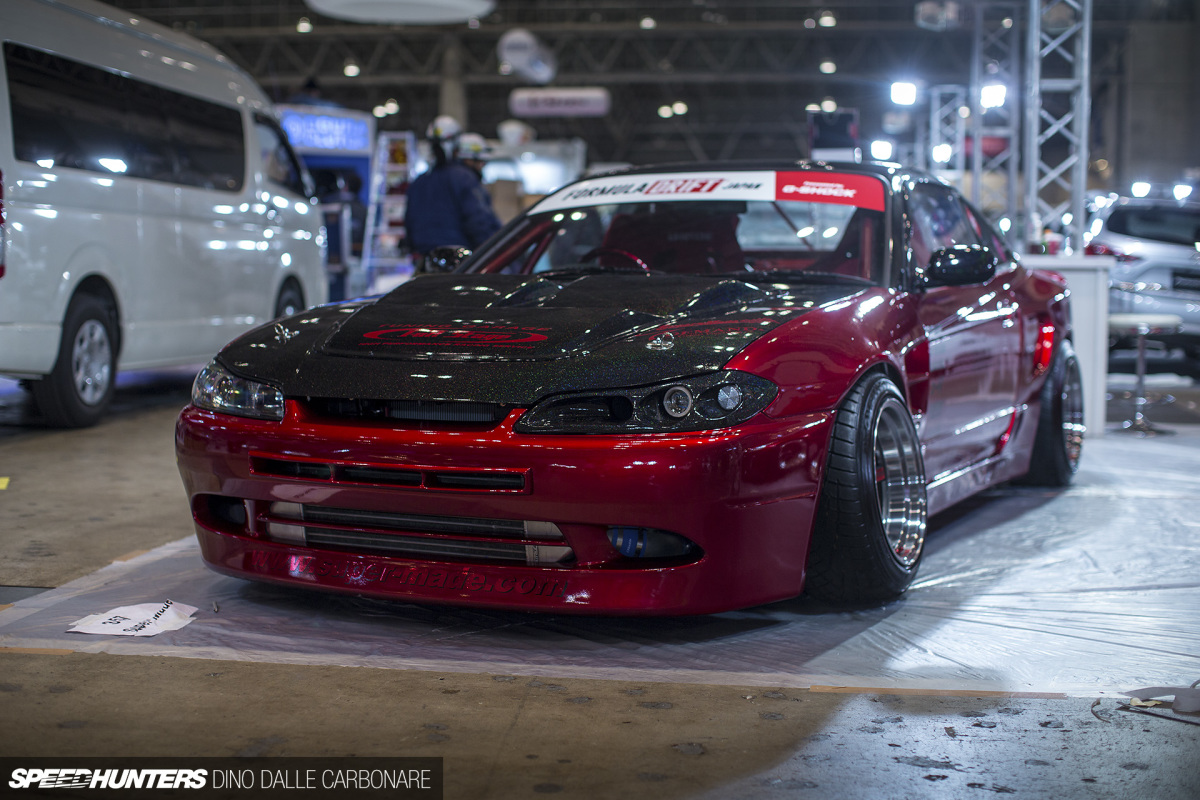 Blast from the past? Definitely! I love the simplicity of this SuperMade build, but it still manages to pack some visual aggression.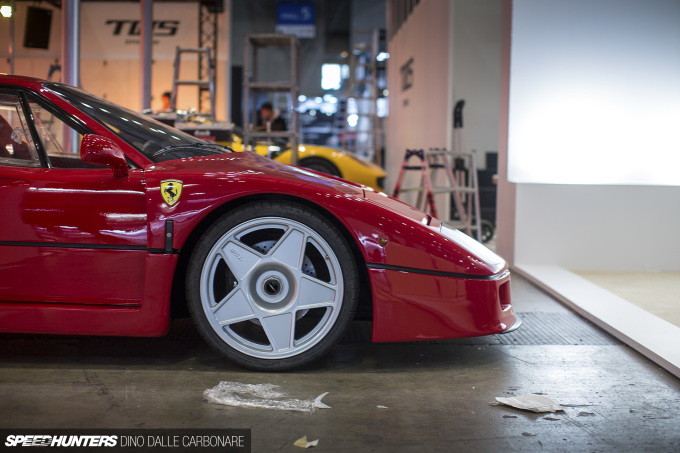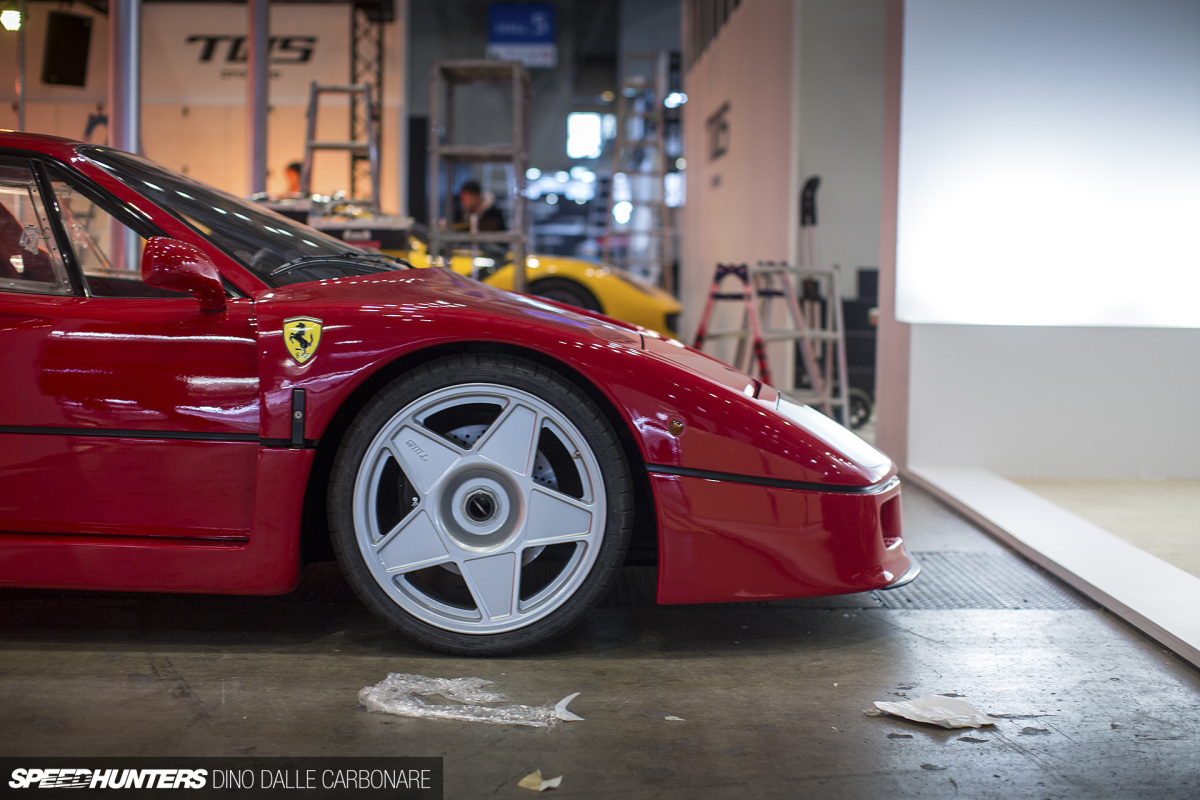 Over at the TWS booth I found myself creating little puddles of drool looking at the Ferrari F40 on display. The wheel maker's classic 5-spoke design is cool, but I'd like to see it in smaller diameter allowing for tires with slightly meatier sidewalls.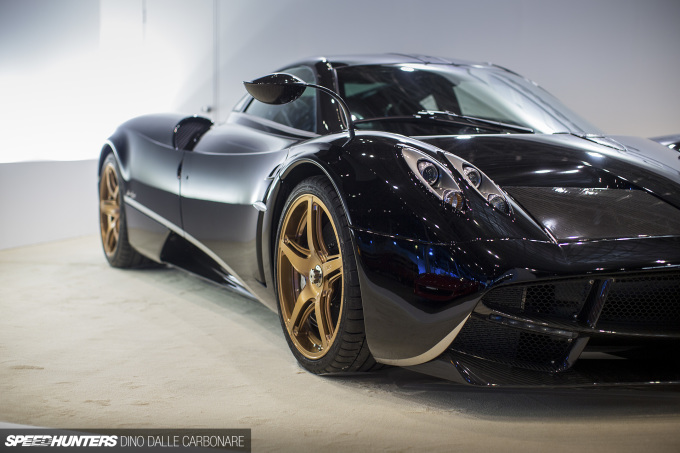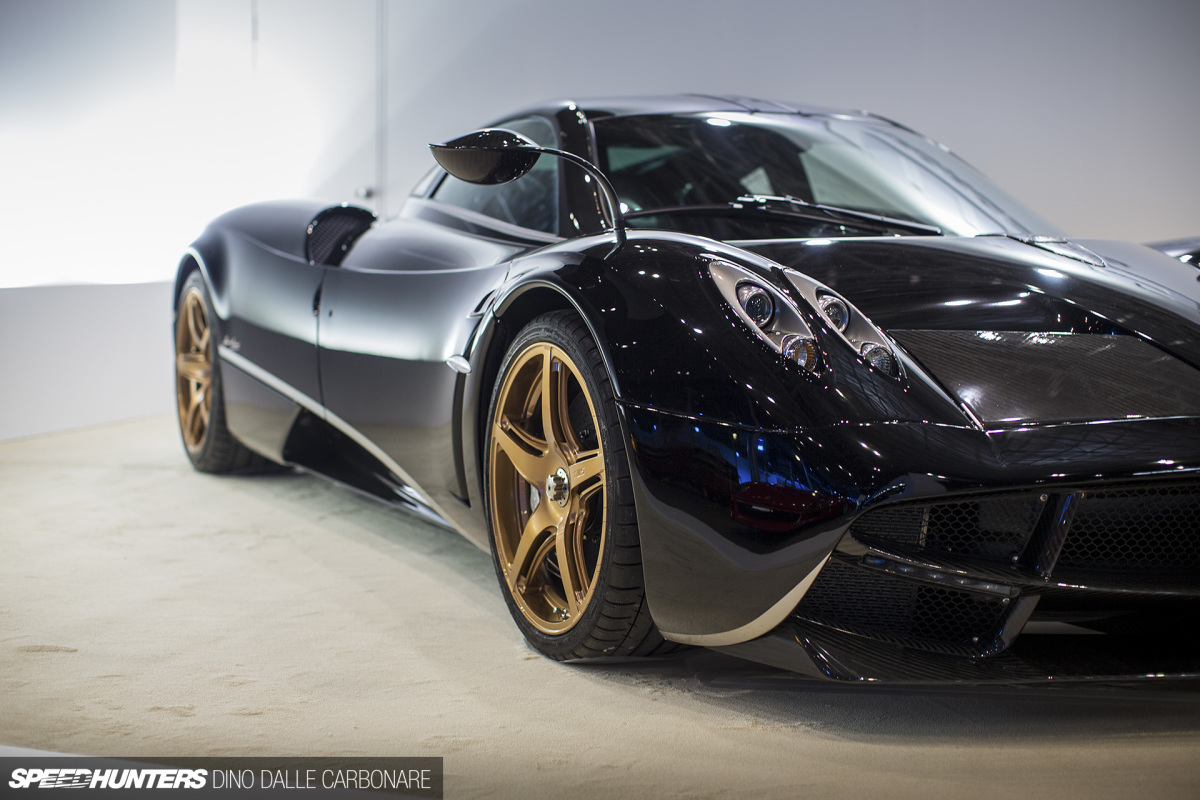 TWS seems to like fiddling with perfection. Aside from the Huayra it had on display last year, I don't think I've seen anyone out there swap wheels on a Pagani!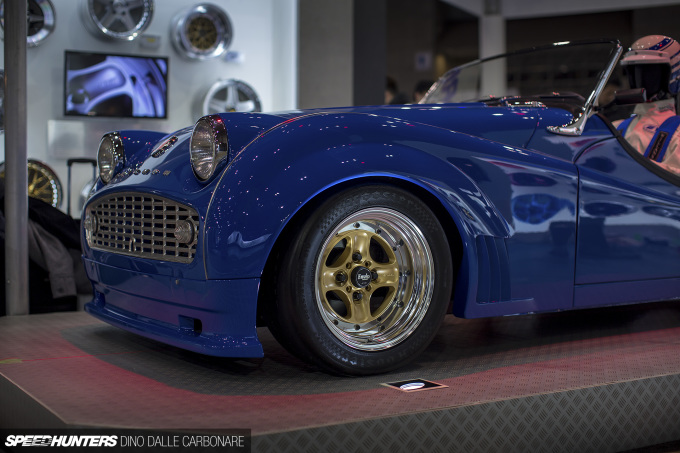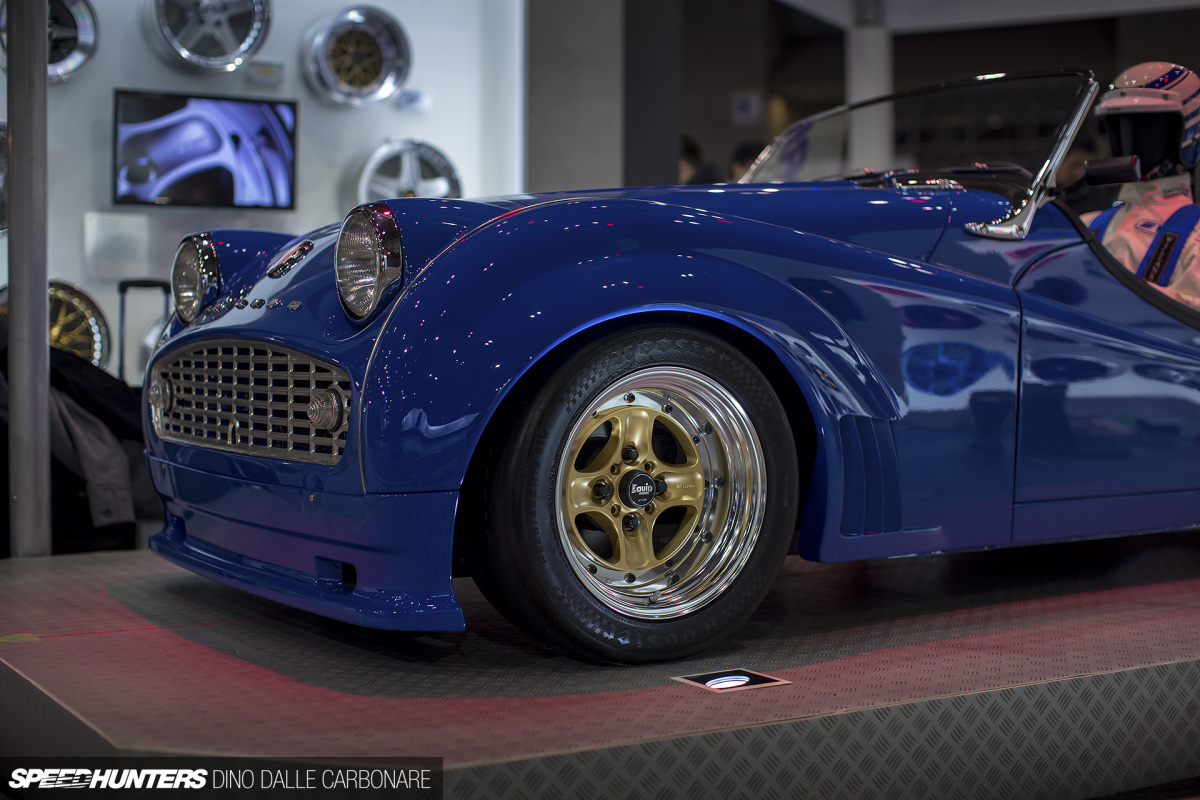 And on the subject of wheels, Work has reimagined an old design from the '70s with the Equip 40. To show the new rim design off, the company has built a Triumph TR3 and had Kei Miura slap custom widened fenders on it. We must investigate further…
Whetting The Appetite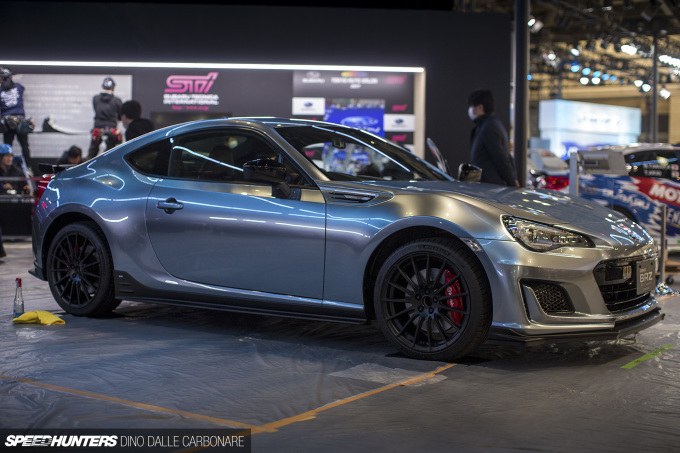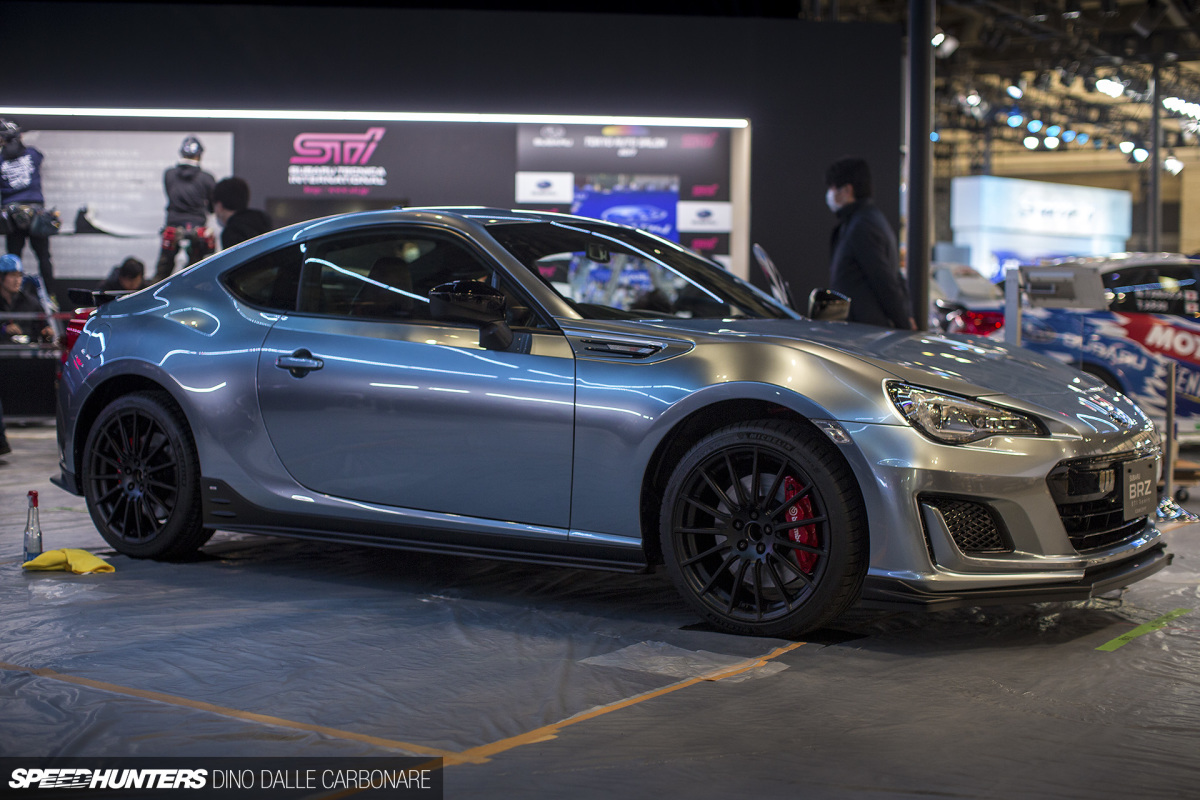 In other news, STI has another STI version of the BRZ coming out, except this is only a concept of that potential new car. And it's still naturally aspirated. The paint was cool, at least…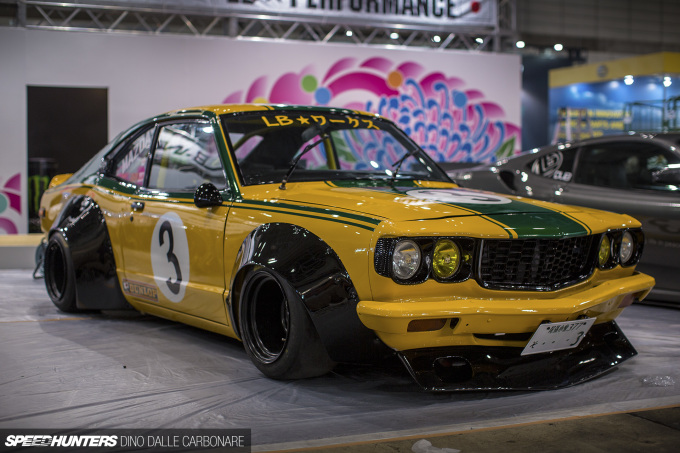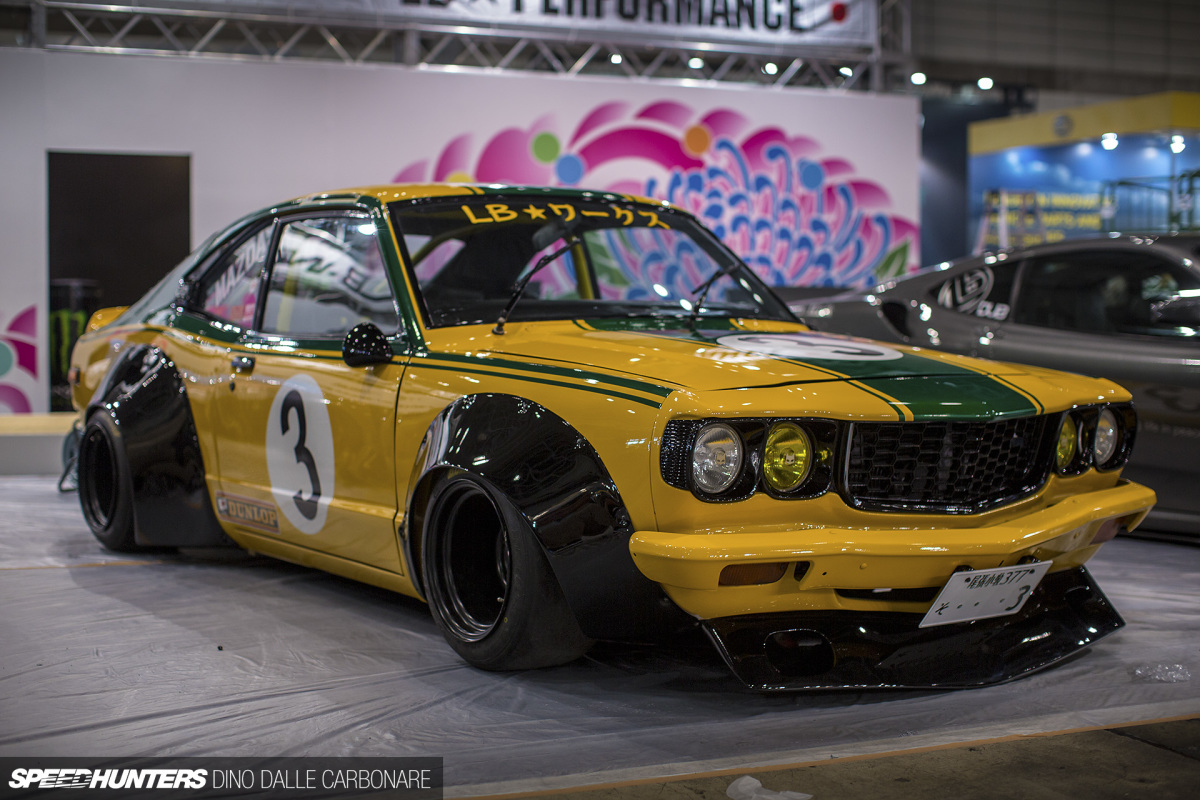 You might think that Liberty Walk would find it hard to always be coming up with something impressive to launch at these sort of shows, but it's quite the opposite. The Nagoya-based outfit has built another McLaren 650S, given it a twin brother from another mother in the form of a works-fendered Mazda Savanna RX-3, and when the show opens at 9:00am Friday morning the covers will come off the first ever LBW Ferrari 488. Zero f**ks given. High five, Kato-san!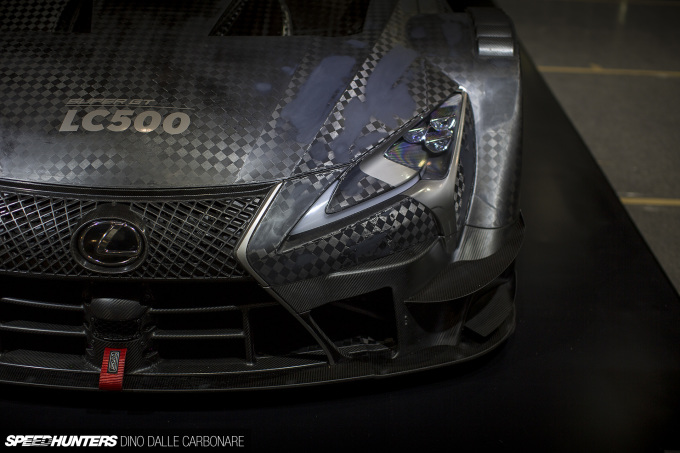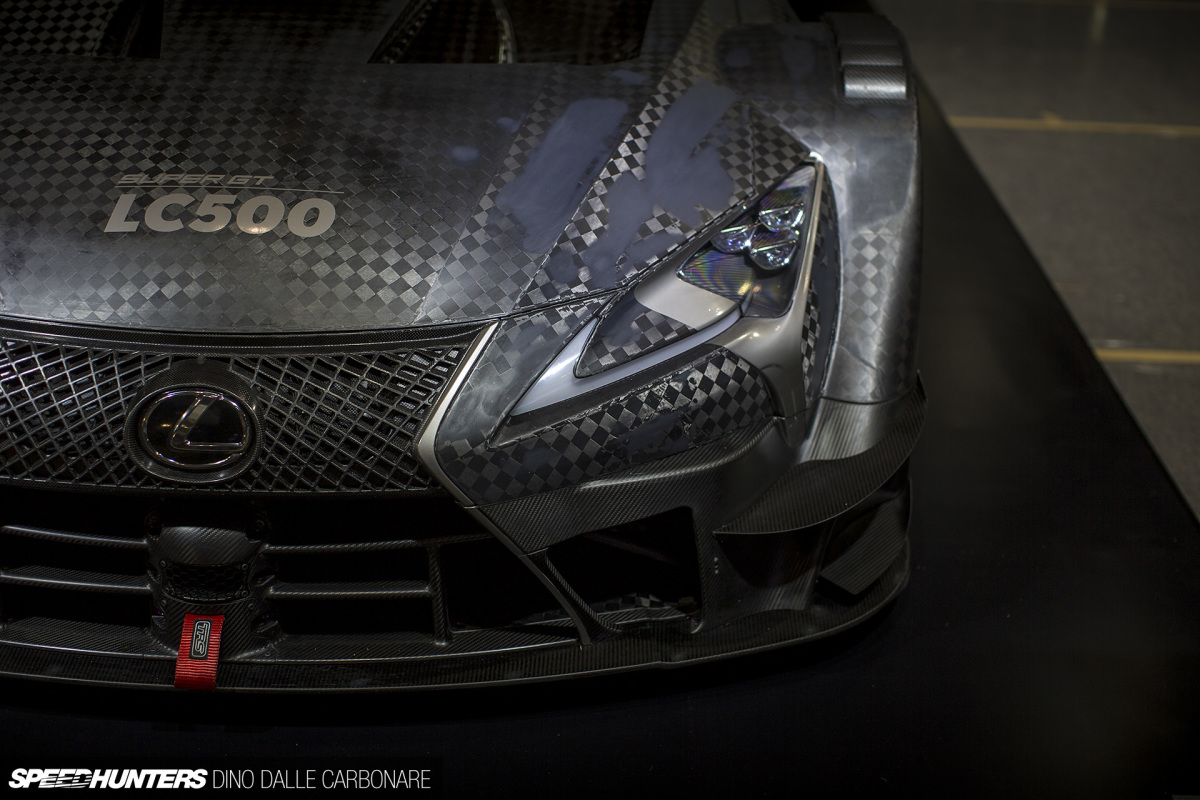 From the corporate side of Tokyo Auto Salon, here's something that should tickle your senses, the new Super GT version of the Lexus LC500.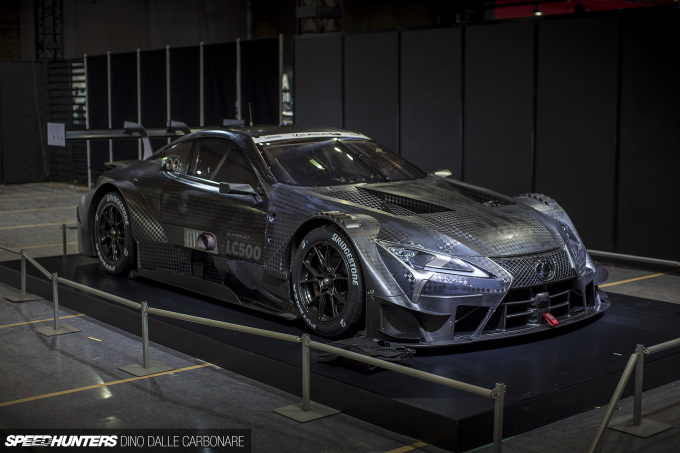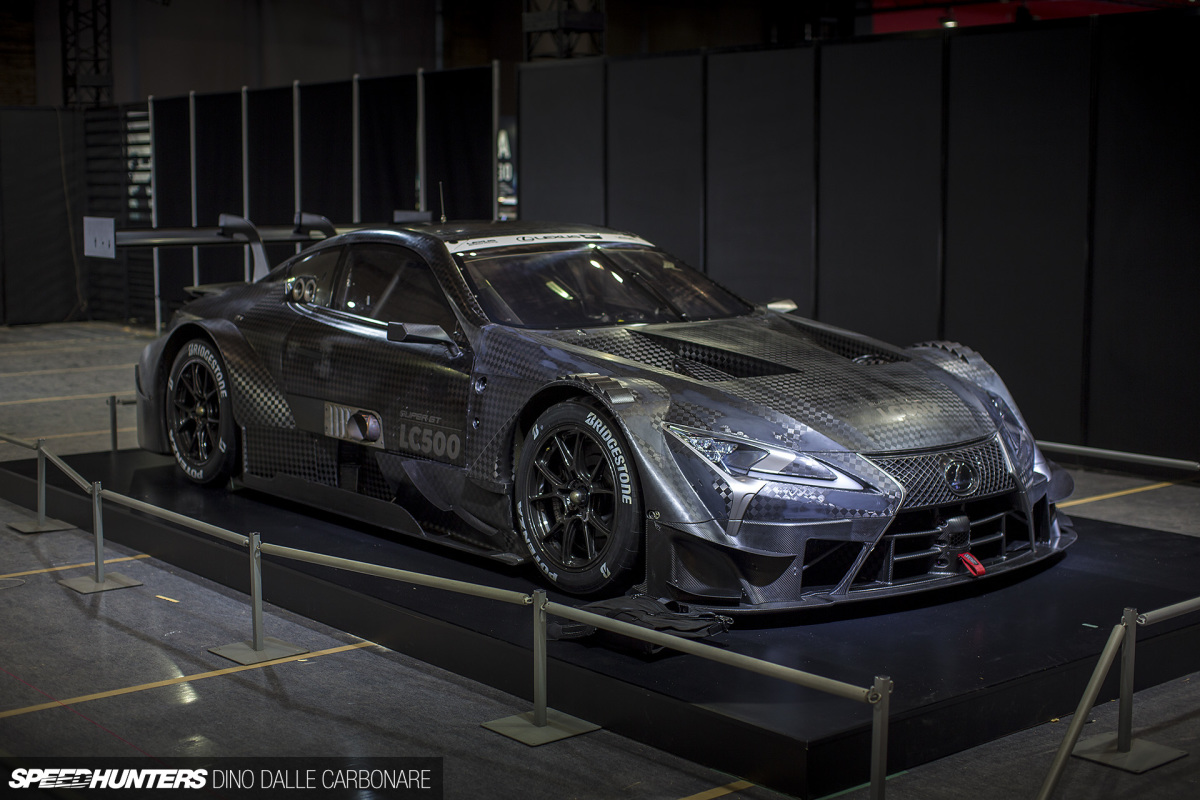 What can you say – it looks like an efficient mix of engineering and aerodynamics. Oh, and how damn cool is that thick-weave carbon fiber?!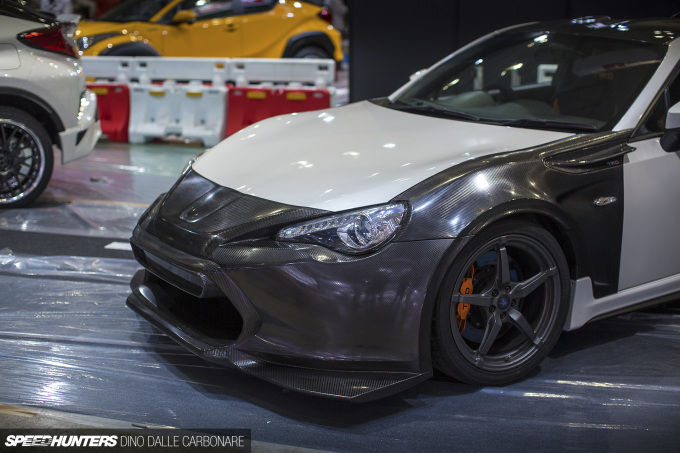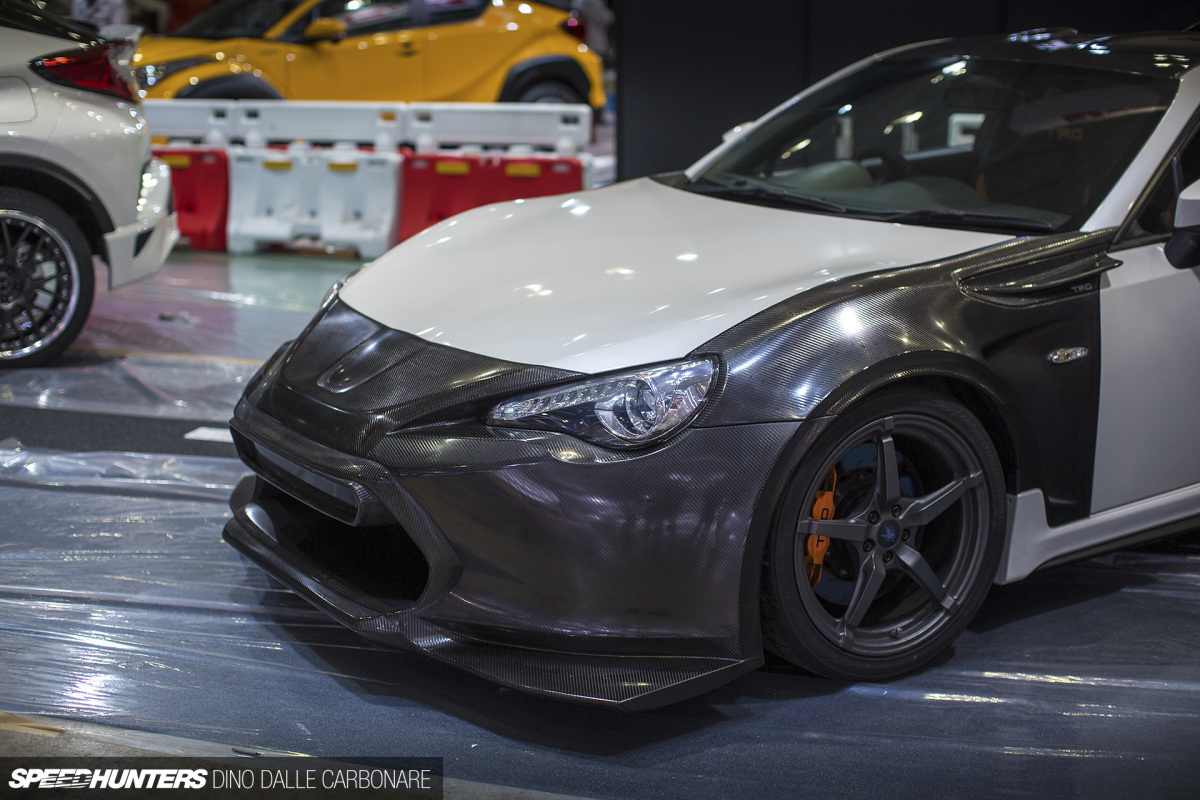 TRD has also be playing around with the autoclave. Take a look at these fenders and front bumper for the 86.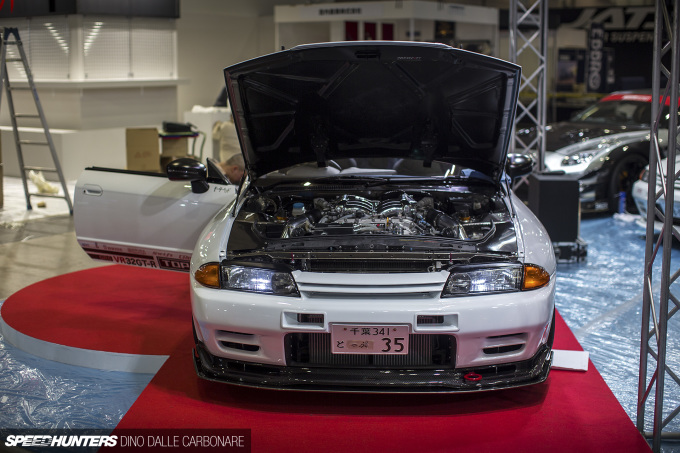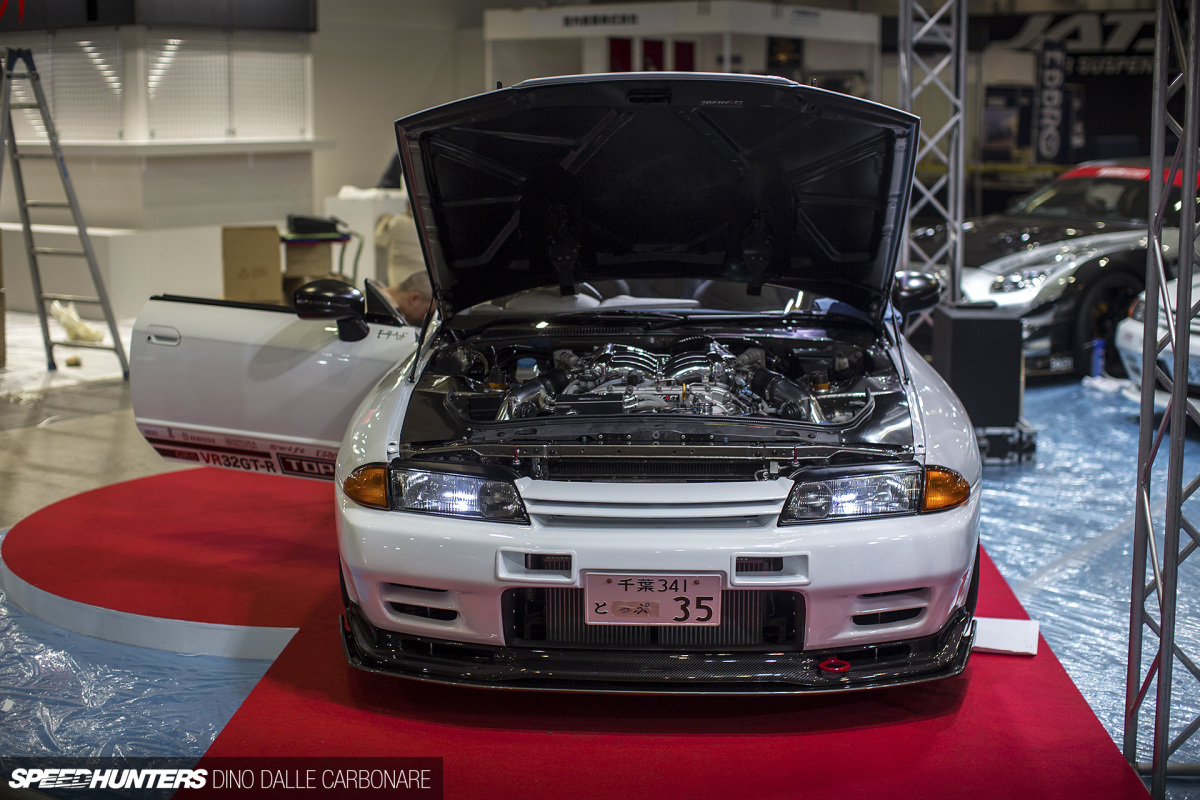 Over to Chiba's best-known tuner, Top Secret, and the BNR32 Skyline GT-R that Blake took a quick look at during the recent Nismo Festival. The license plate hints at its secret…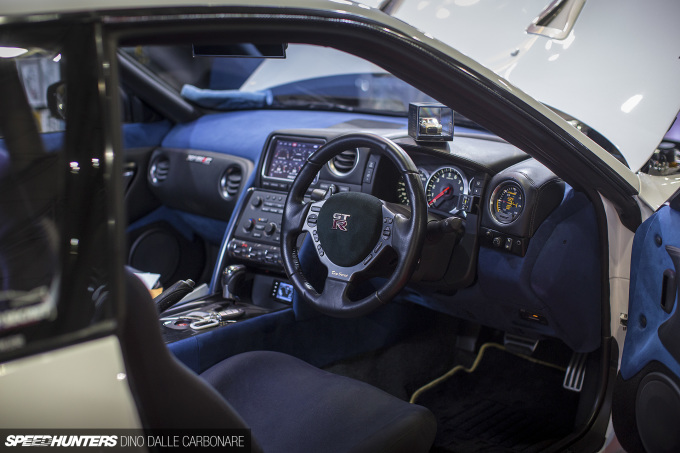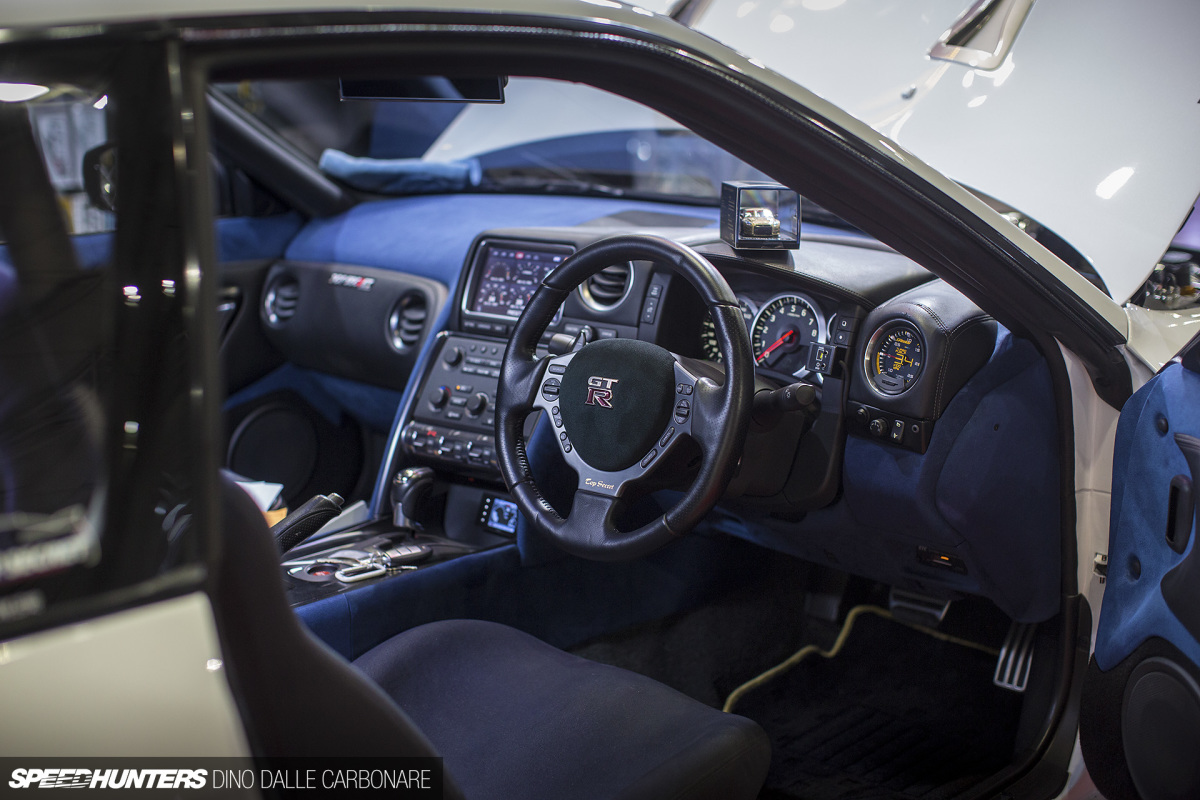 After transplanting the engine, driveline and interior of a donor R35 into the empty R32 shell, Nagata-san has managed to get the car street registered and approved.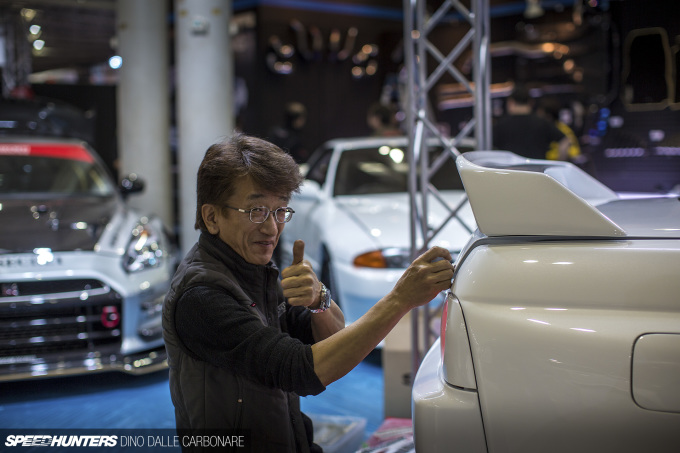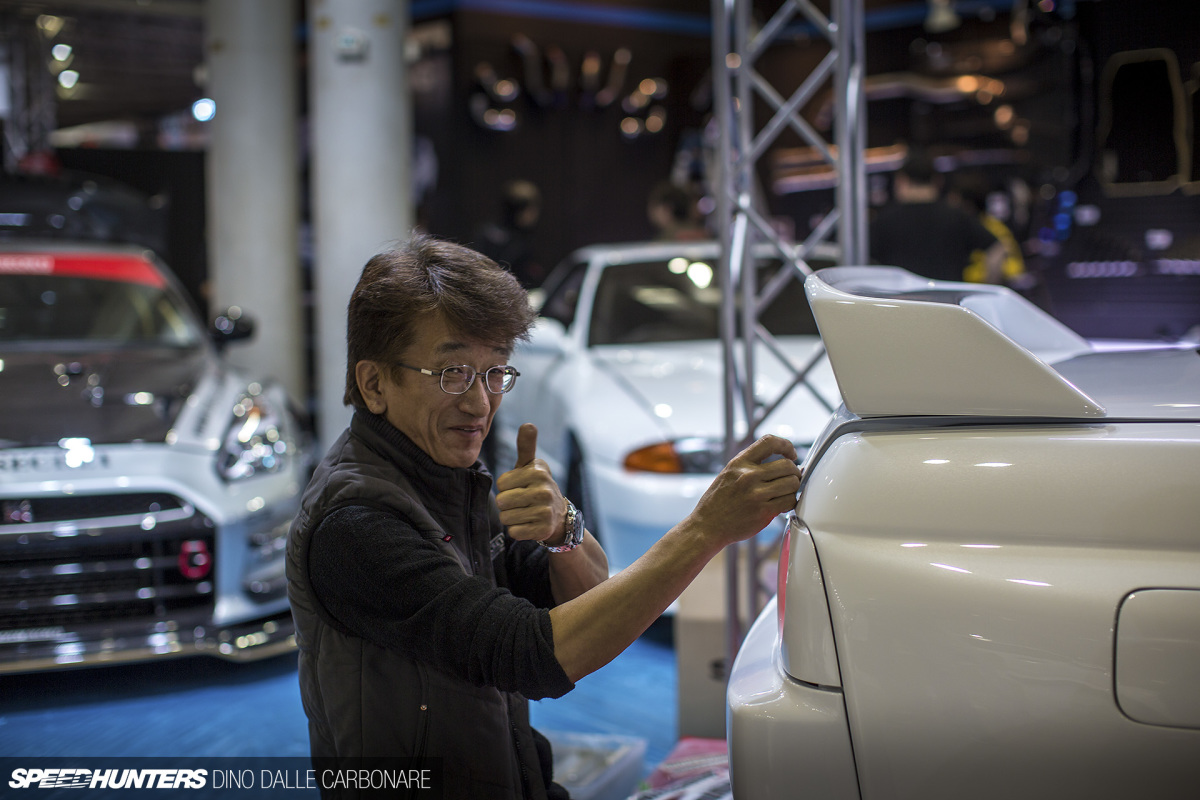 And he's very happy with the result too. Yes, this car deserves a feature, and we'll be getting that sorted straight after the show.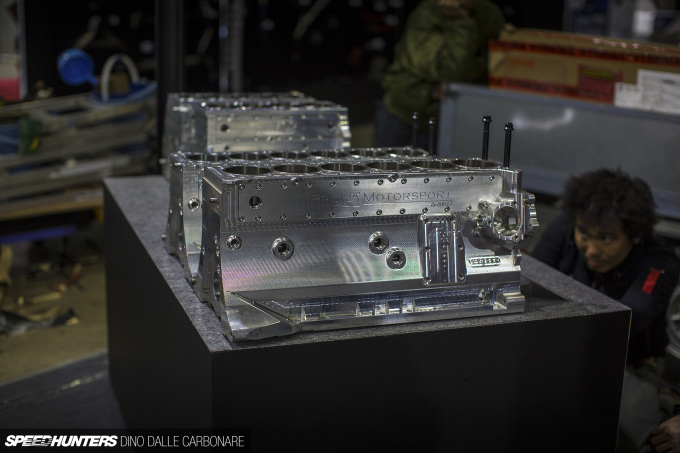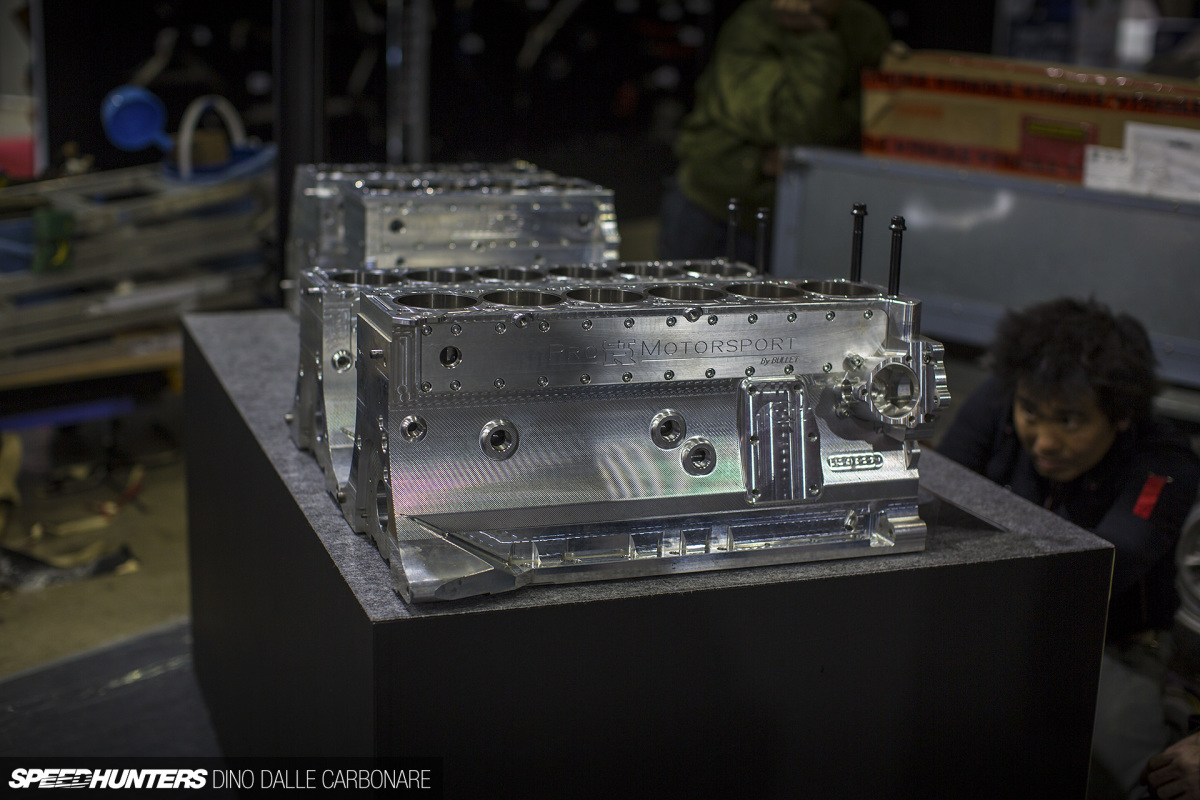 In other news Japan, now gets to play with billet 4G63, SR20, RB26 and RB30 blocks from Australia.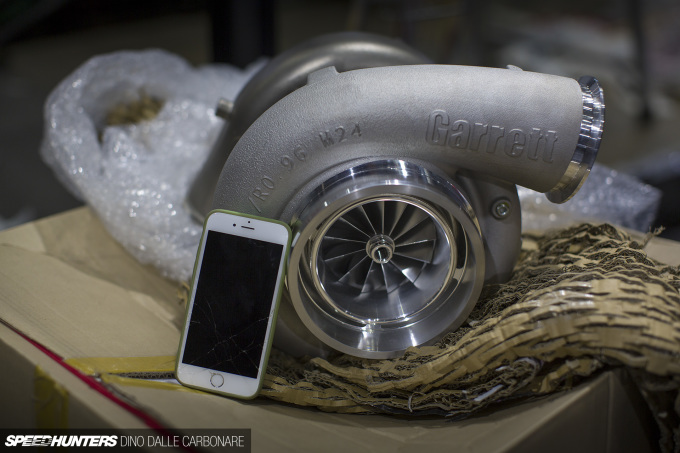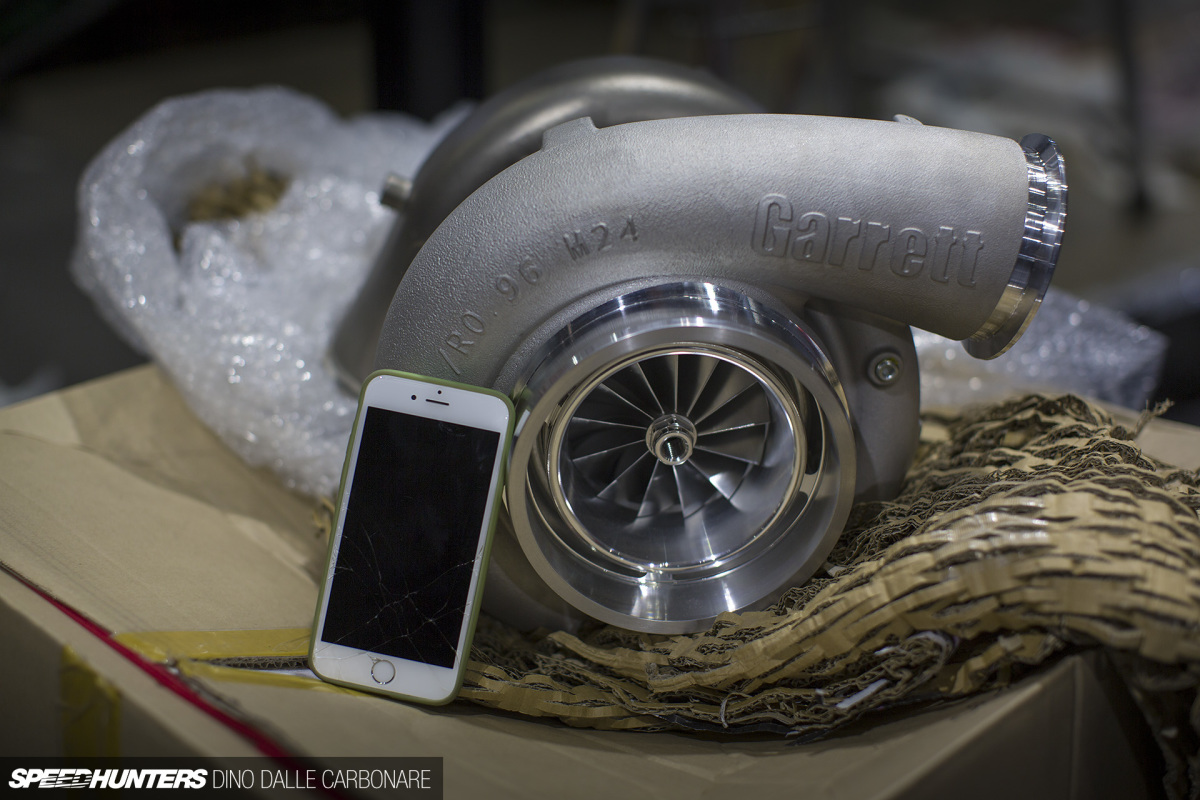 The importers, GCG Japan, will also sort you out with one of these big-boy turbos. It's all about the boost!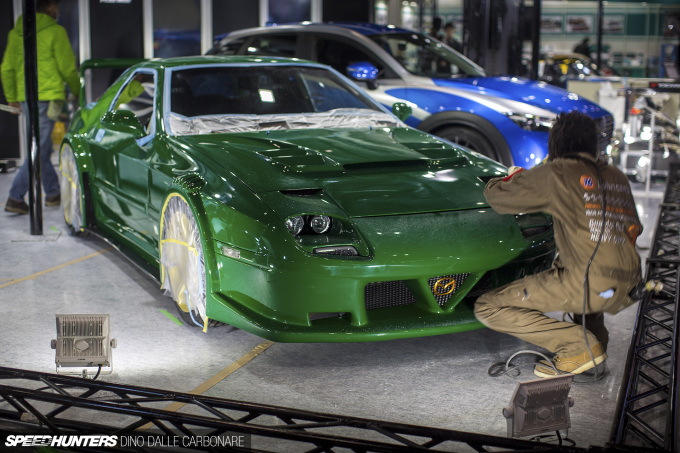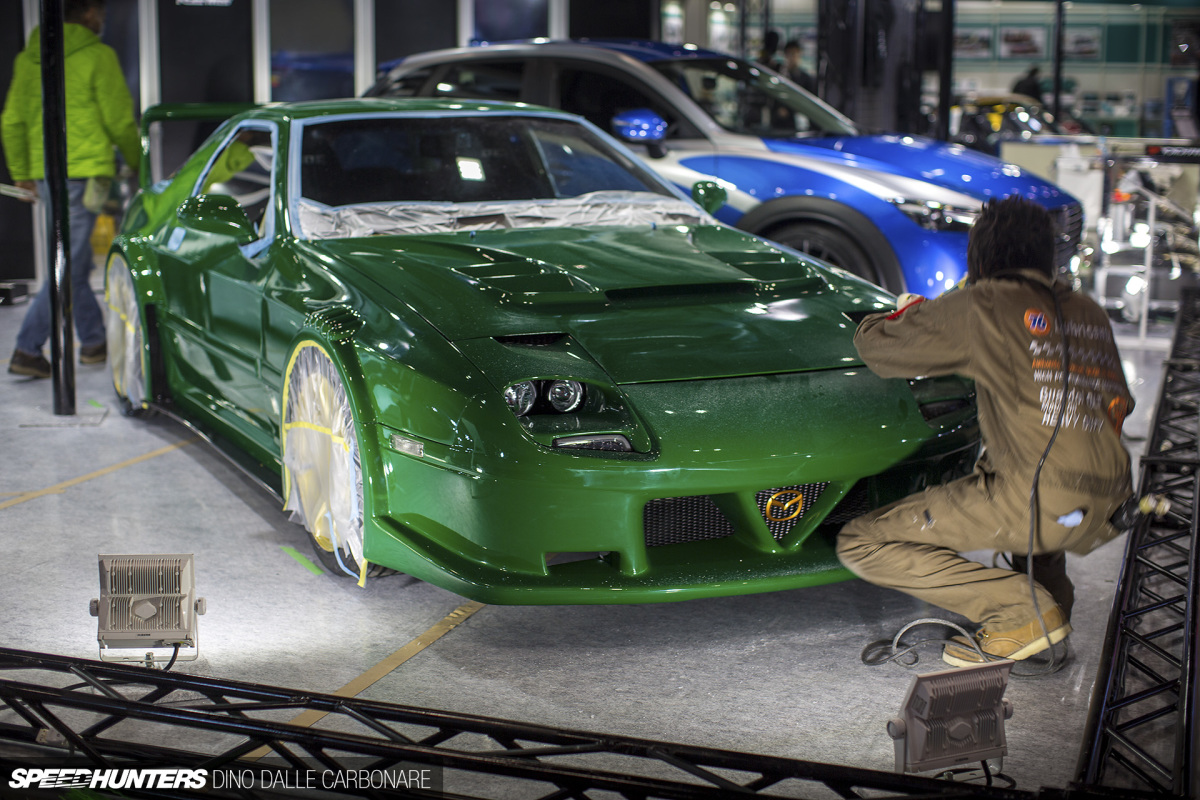 I'll end with a shot of Amemiya-san's latest creation, an interesting FC3S RX-7 we'll be looking at in more detail in the coming days.
This has only been a little pre-show taster of what TAS 2017 has to offer. Stay tuned for lots more from Makuhari Messe.
Dino Dalle Carbonare
Instagram: speedhunters_dino
dino@speedhunters.com