Stance is popular in Japan, and just like they do in other countries, many followers of this fashion like to push things to the absolute limit. But amidst all the chassis-scraping and crazy-cambered machines out there, it's always refreshing to come across a car that balances both its looks and performance aspects beautifully.
And from the moment I laid eyes on it during last Thursday's Tokyo Auto Salon set up day, this BMW E30 wagon built by Kei Miura really did it for me.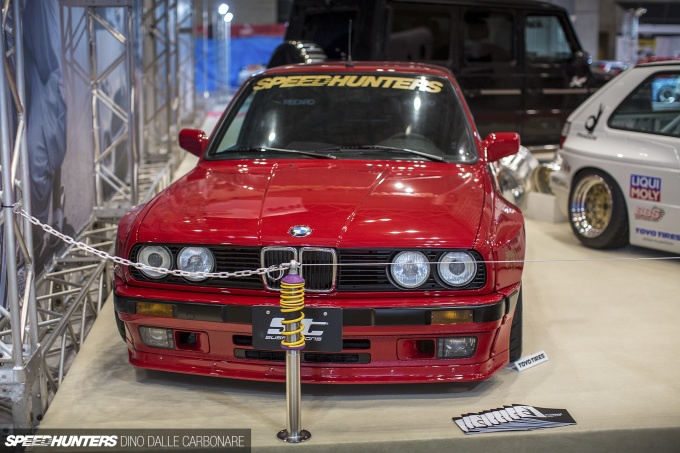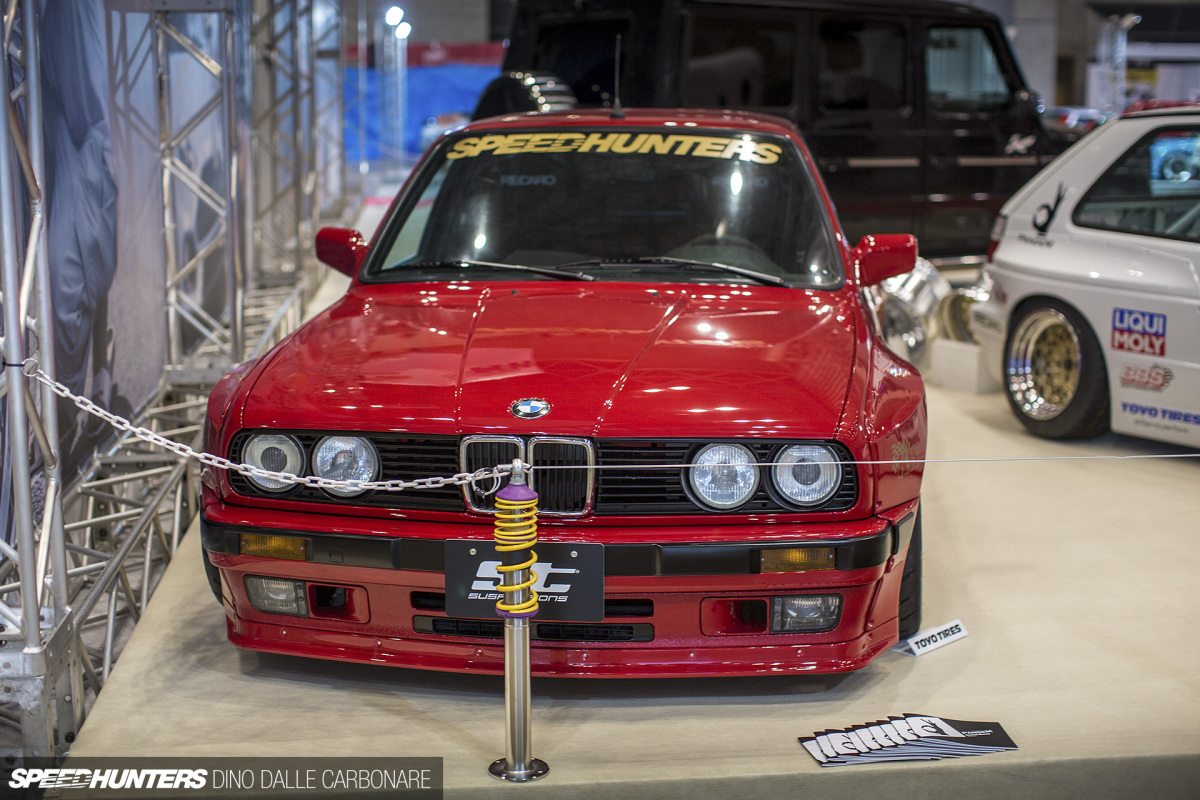 I guess it combines a lot of the things I like about cars. First up the fact that it's a super-practical wagon; secondly that it's a modern-day Bavarian classic; and lastly that it just looked super aggressive with those new Pandem fenders.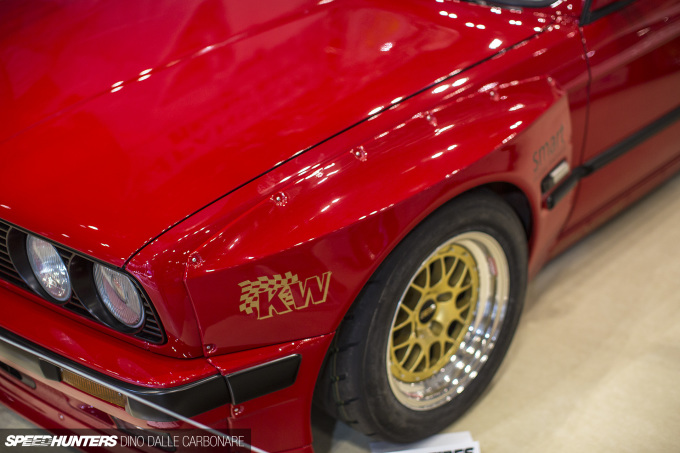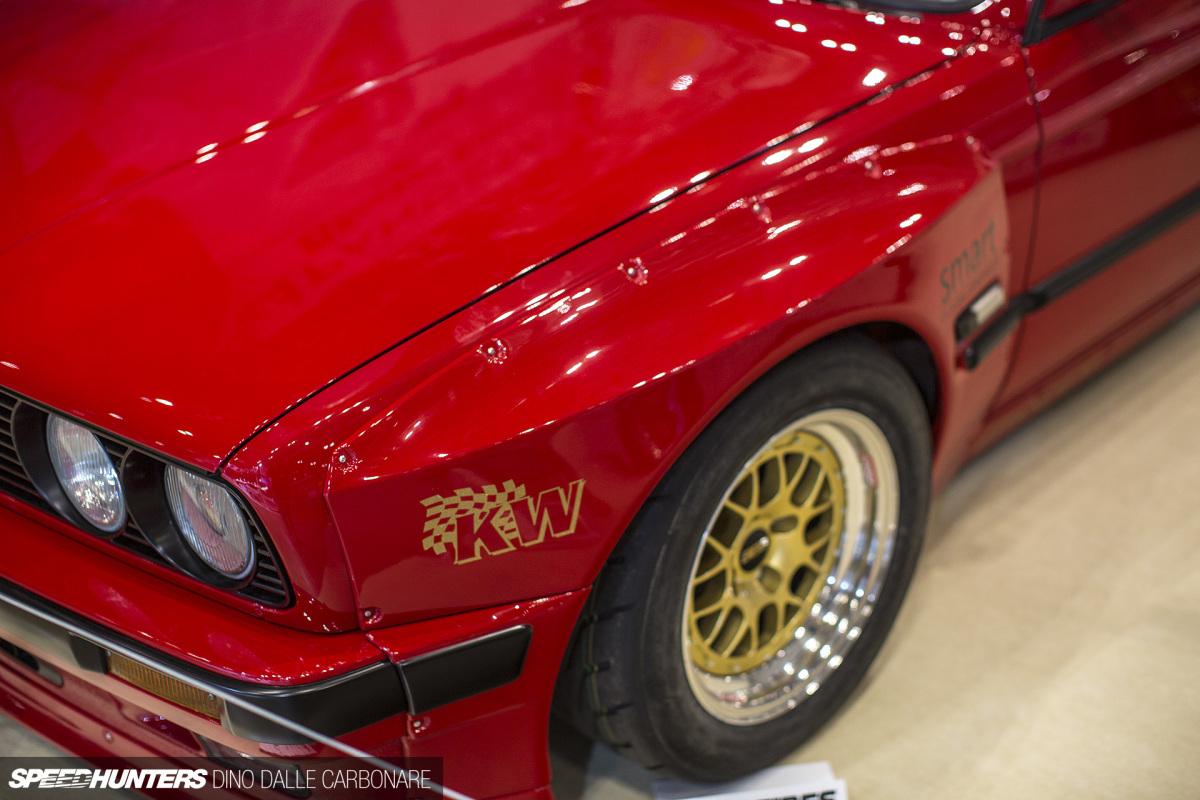 The idea of making these sort of modifications to something special like the BMW E30 M3 might be too much for some to digest, but when applied to a run-of-the-mill model – and wagon at that – it just shouts fun from all directions. You could easily rock this car as a daily; it would probably stay more true to driver satisfaction than any modern machine would, plus it just looks so damn good.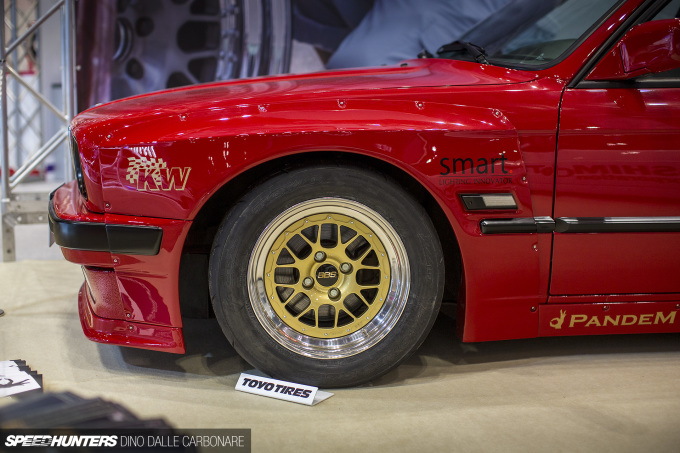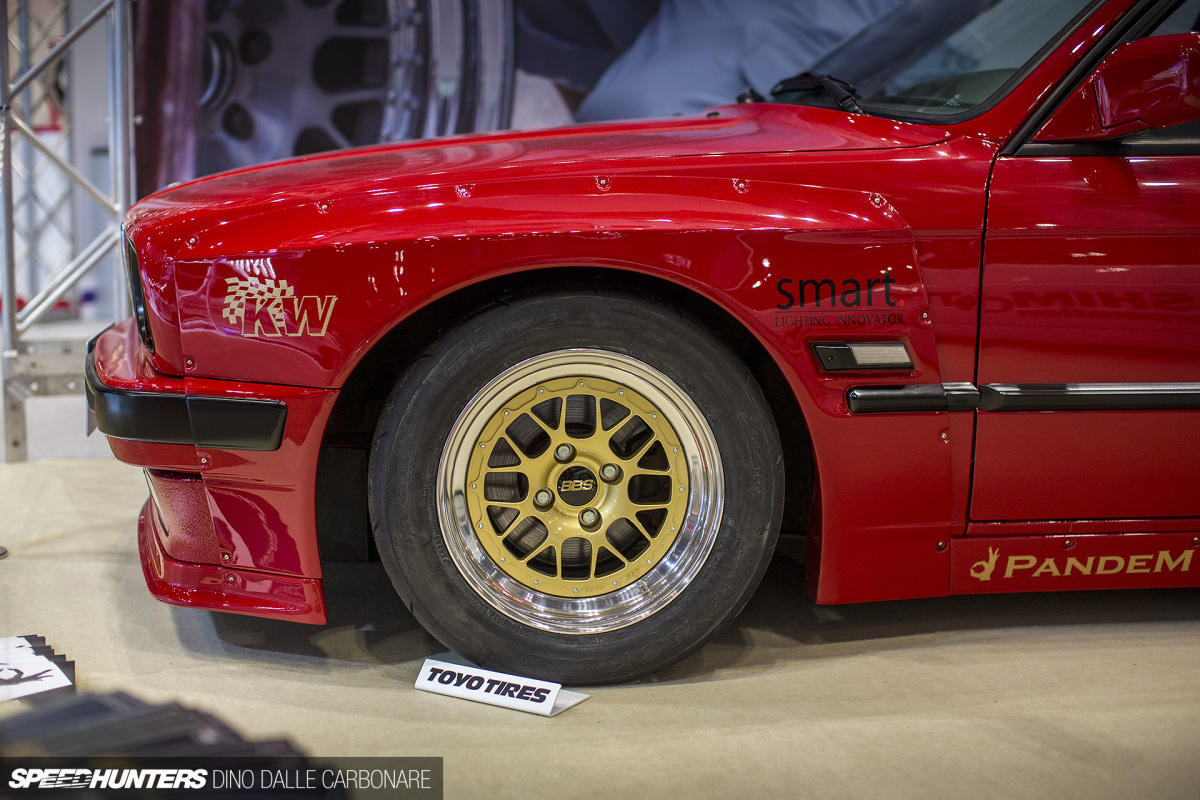 The wagon is lowered on ST Suspension "Sport Suspension" and sports BBS Motorsport 3-piece wheels, specifically the E87 model in a 14-inch fitment shod with Toyo Proxes semi-slicks at each corner.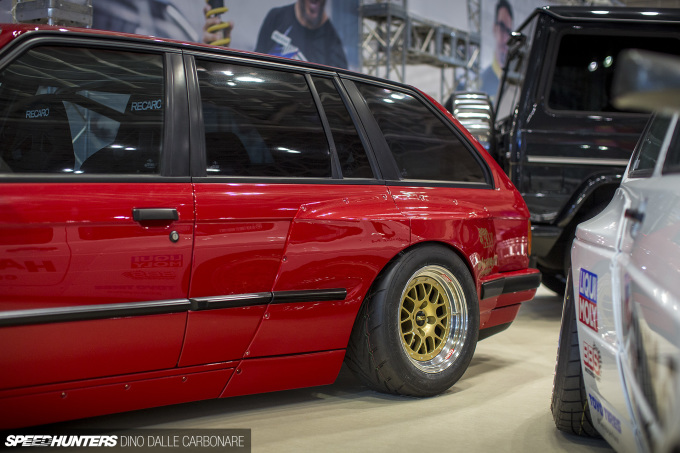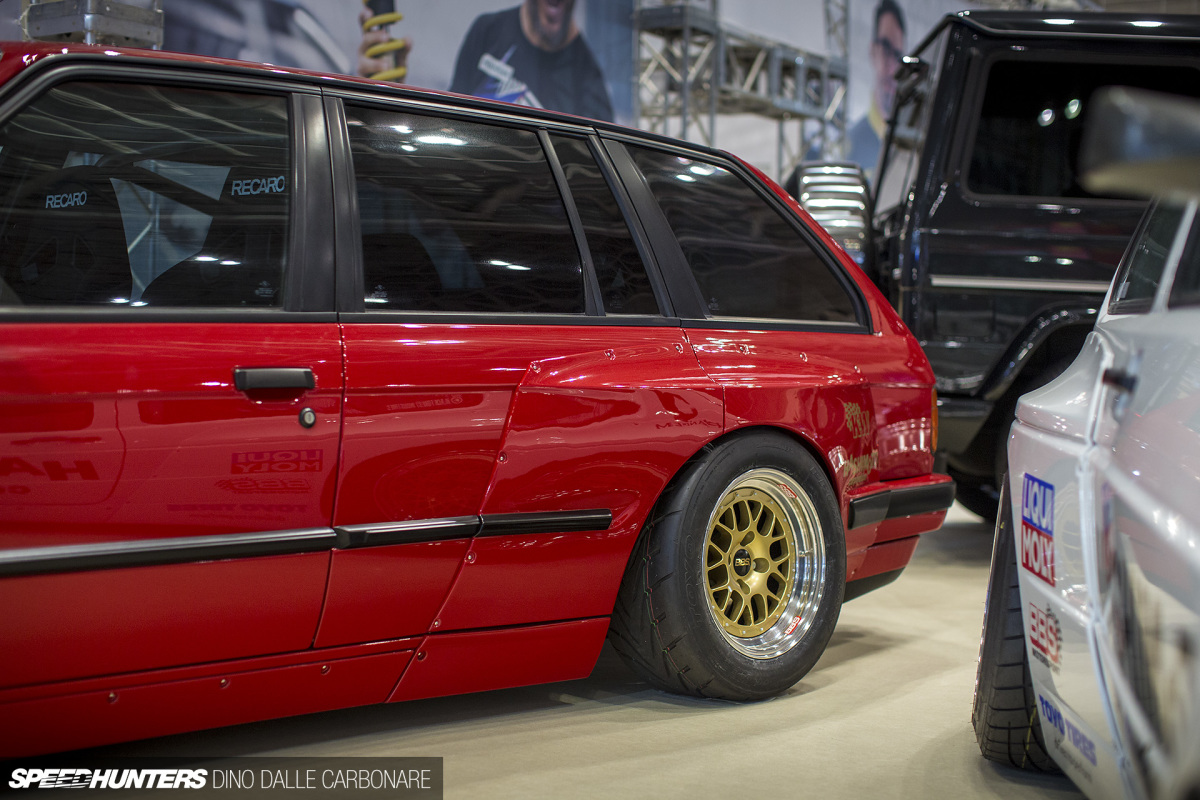 There's so much win in the tyres' chunky sidewalls, not to mention the fact that the car was set at a very useable height; low enough to get the looks just right, but high enough that the front lip doesn't become a consumable part. The Pandem kit isn't subtle at all; it's in your face and very visible, pumping the front and rear guards significantly and at the rear all the way along half of the doors.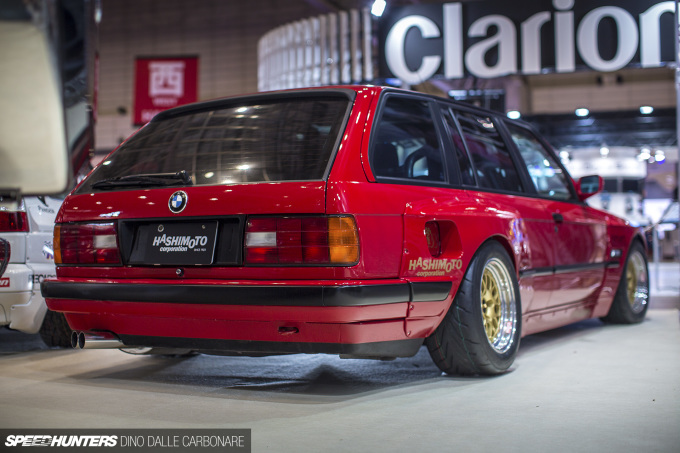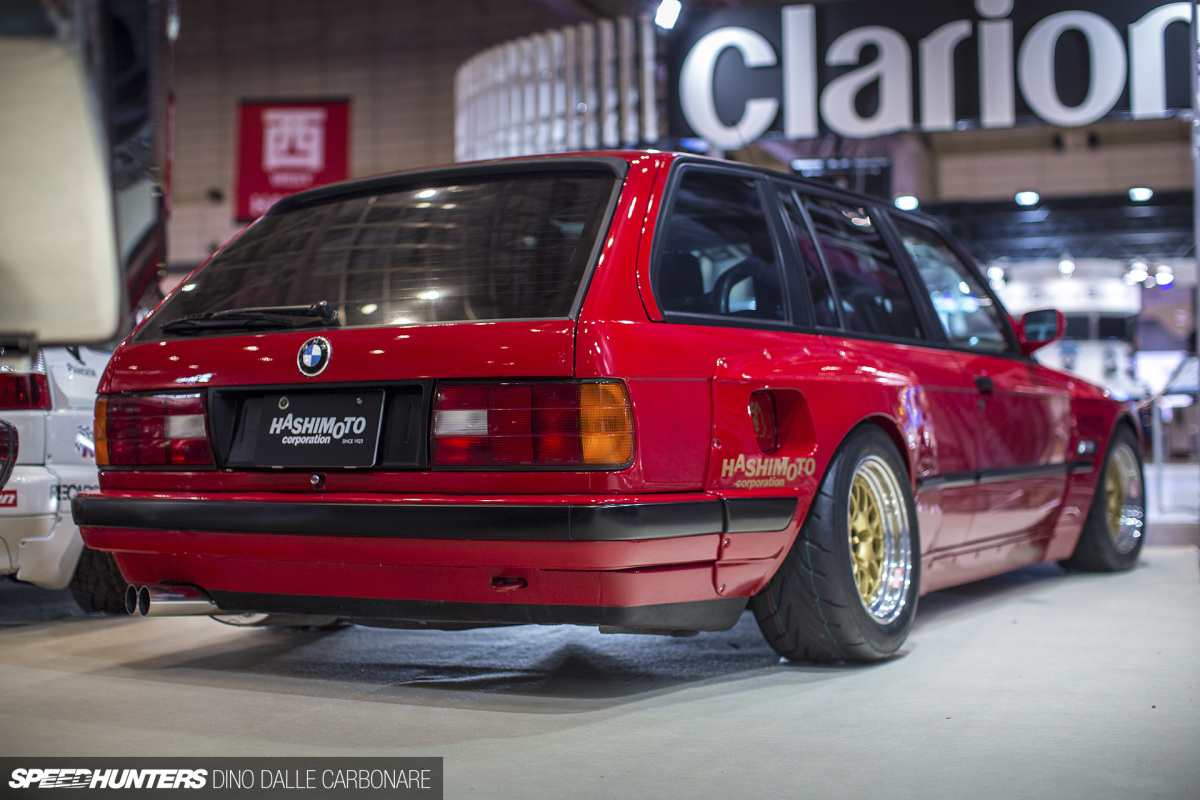 I know it's not for everyone out there, but I want to hear from you – would you do this an E30 wagon?
Dino Dalle Carbonare
Instagram: speedhunters_dino
dino@speedhunters.com