Shelby American
The Ford Mustang is arguably the most iconic American car. Since its inception back in the '60s, it's been a hot toy for many people; these things are almost everywhere, and it's hard to go a day in the US without seeing at least one, unless you live in the middle of nowhere.
Shelby has been playing with the Mustang since the beginning, and its new take on the S550 is another special machine.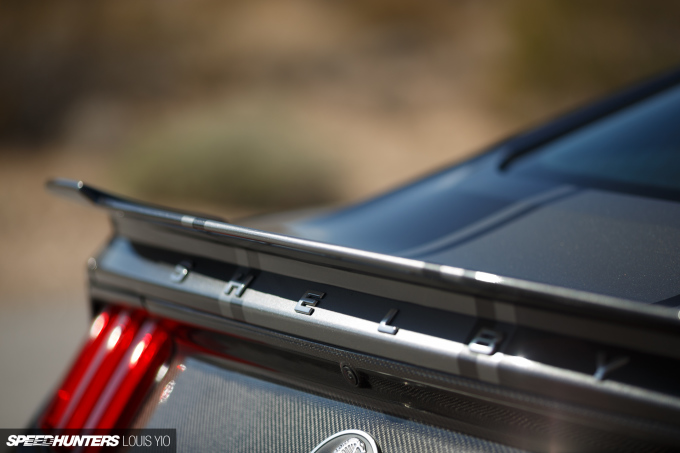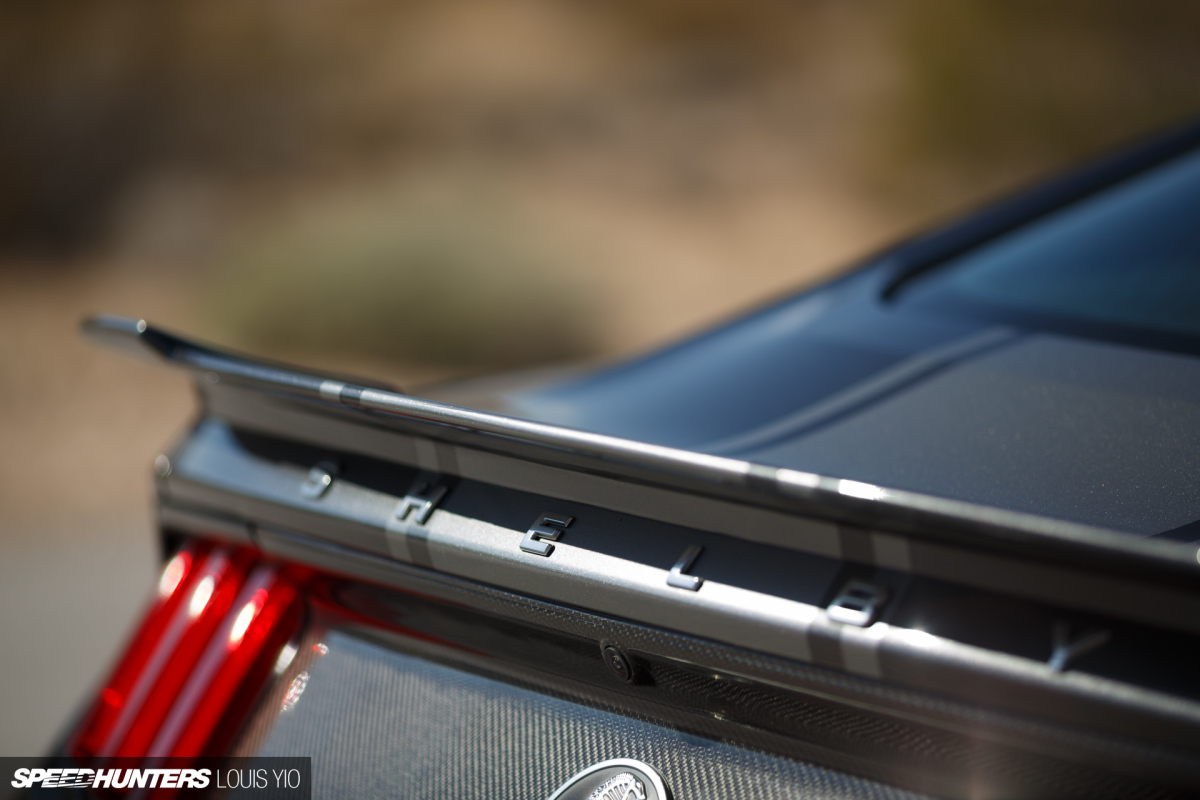 Earlier in 2016, Shelby lent Larry and I three Super Snake variants to roll around Las Vegas in. The S550 Super Snake is Shelby's first Super Snake offered with an automatic transmission, and this is the car that I drove first.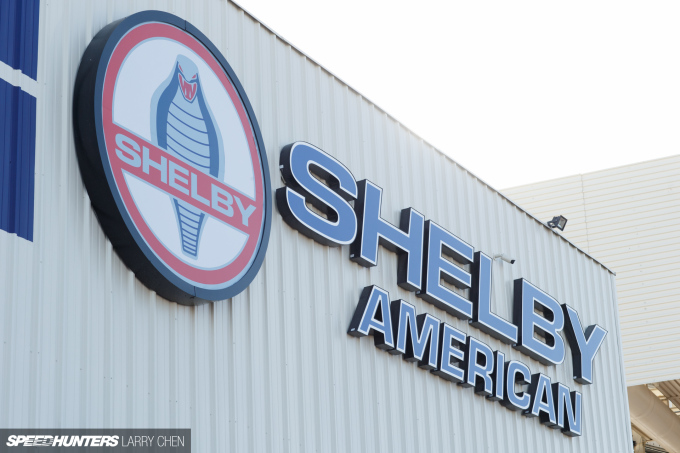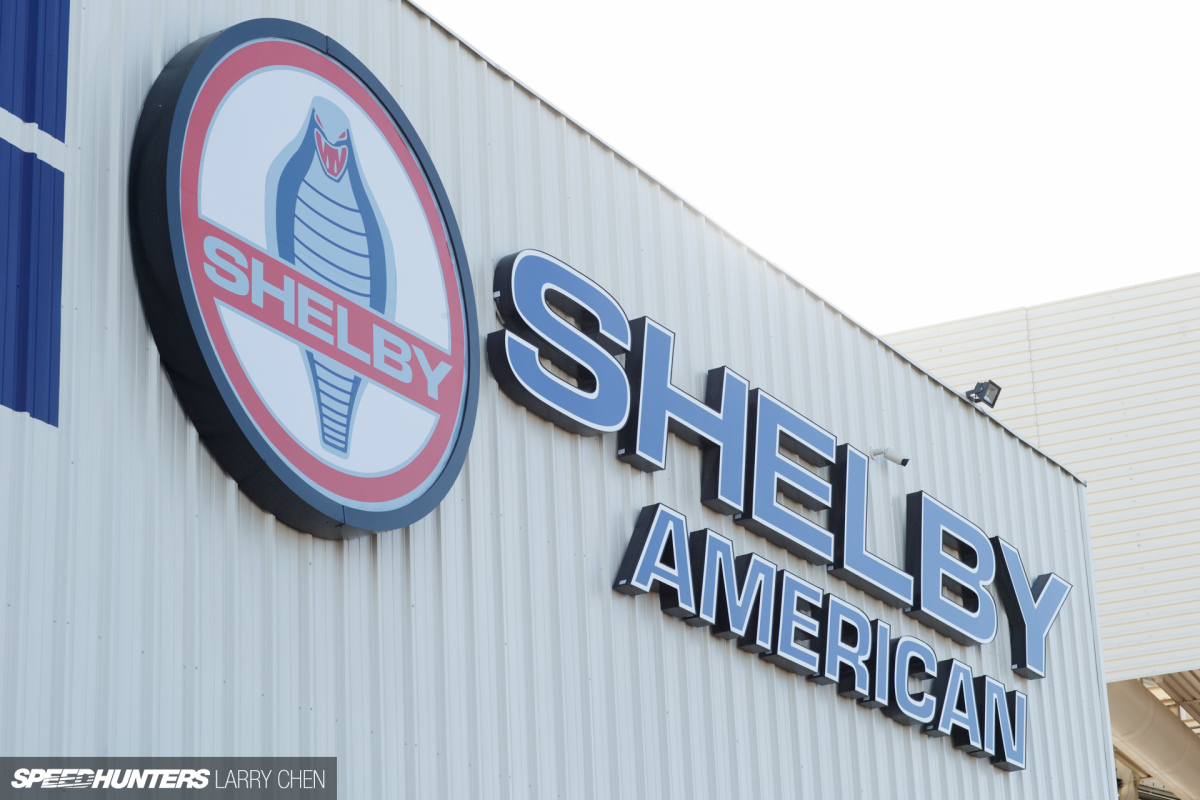 Shelby has called many cities its home in the past half century, but since 1998 it's been based in Vegas.
For the benefit of those who haven't visited Shelby American HQ, I figured I'd include some pictures of the facility so you can get a general idea of what it looks like inside.
Upon entering, you'll find yourself inside the gift shop which has everything you'd ever want to own with a Shelby logo on it. To the right is the showroom which always has a few cars on display.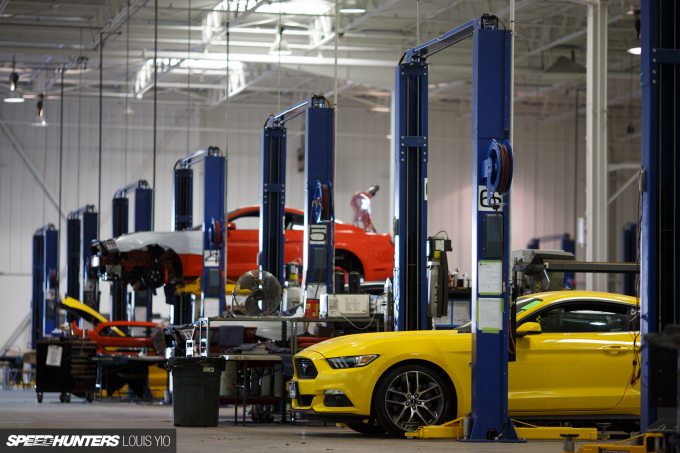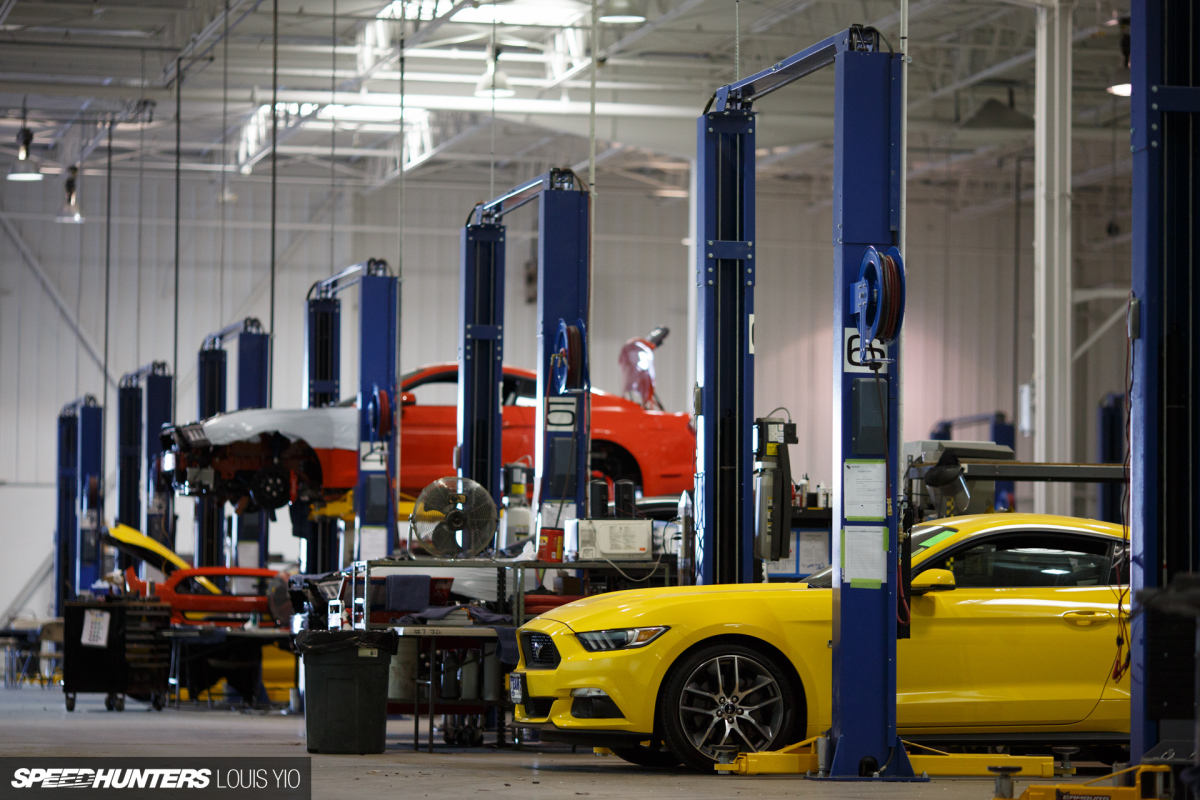 Out back is the huge shop where all the work is done. It's amazing how big this place is, but really needs to be in order for Shelby to keep up with the high demand for its cars.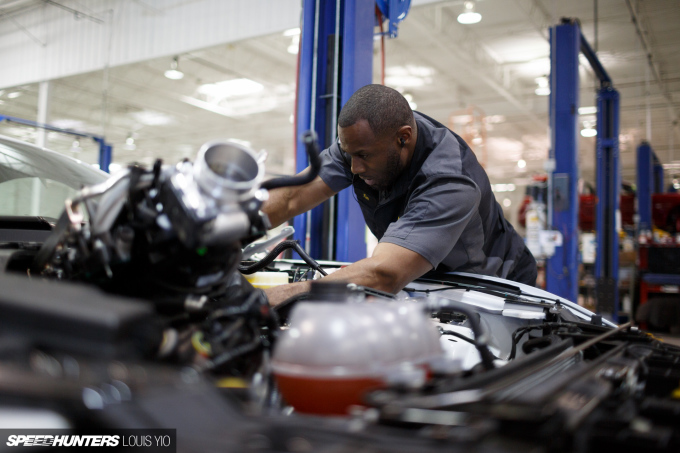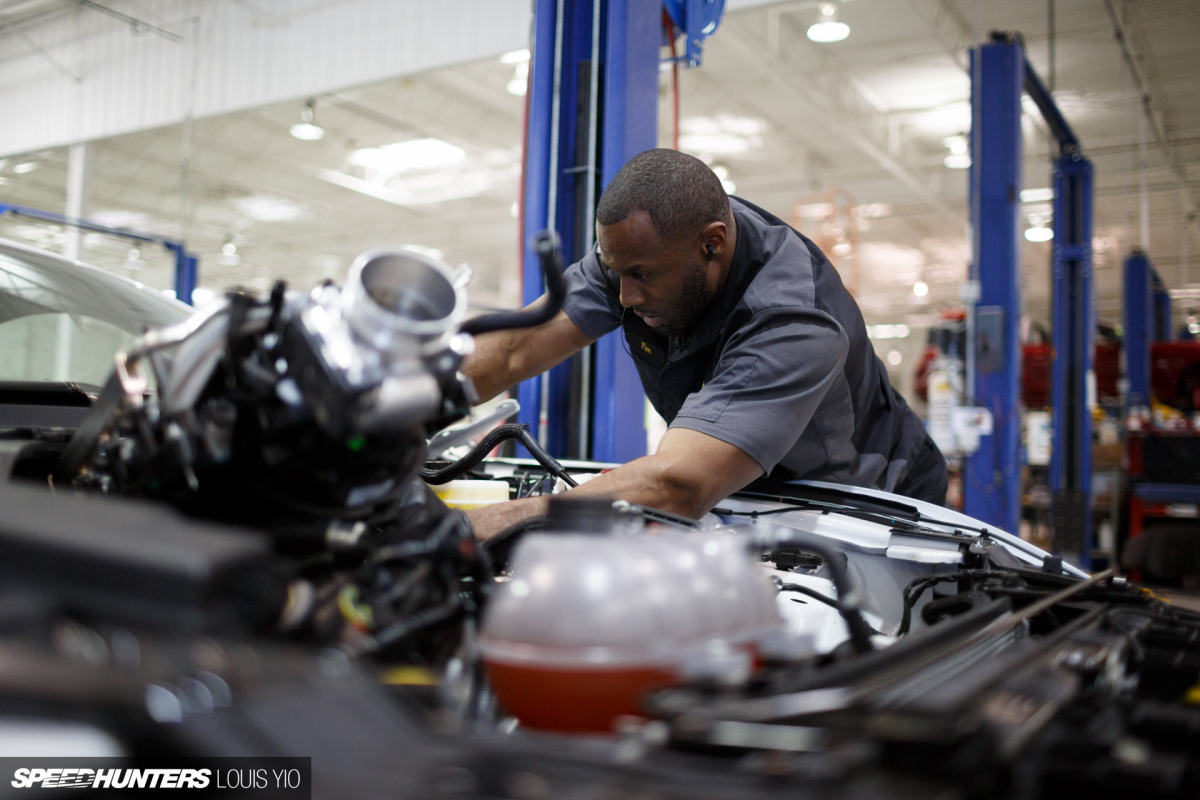 It's fully stocked with parts and Shelby's staff are able to do pretty much anything required, from paint, to conversions, to repairs and more.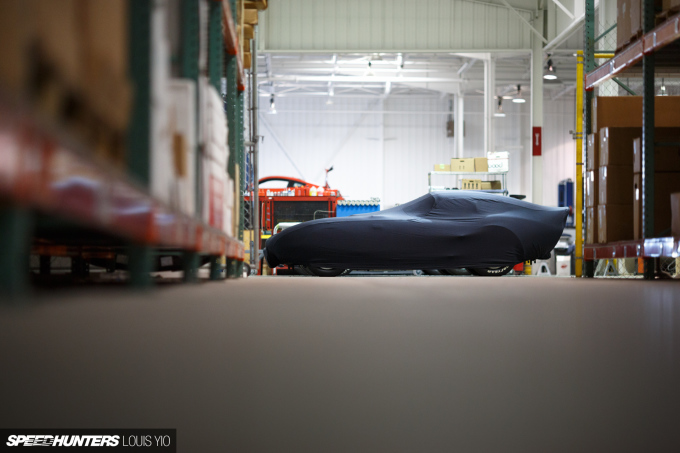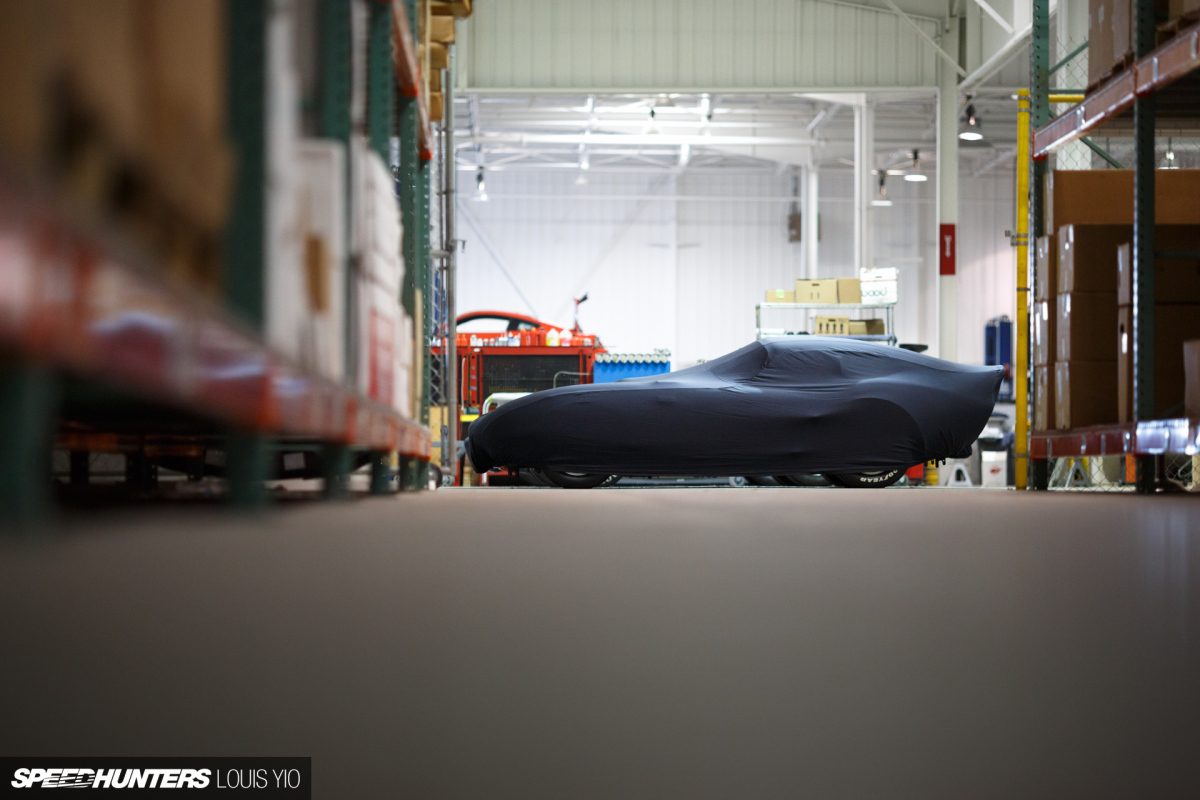 It wouldn't be Shelby American without a few cool machines parked throughout the shop, though.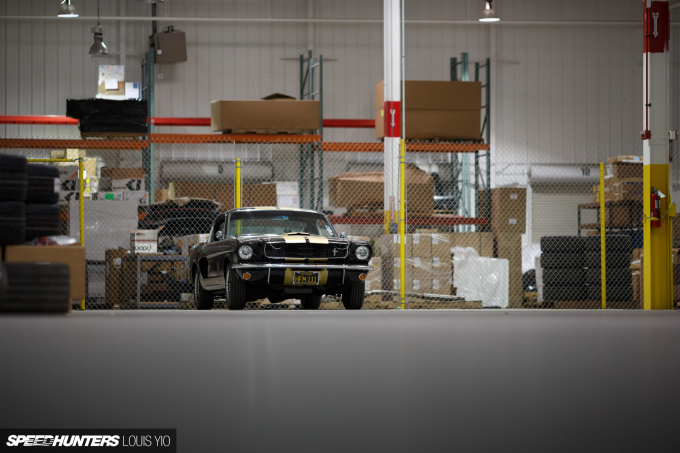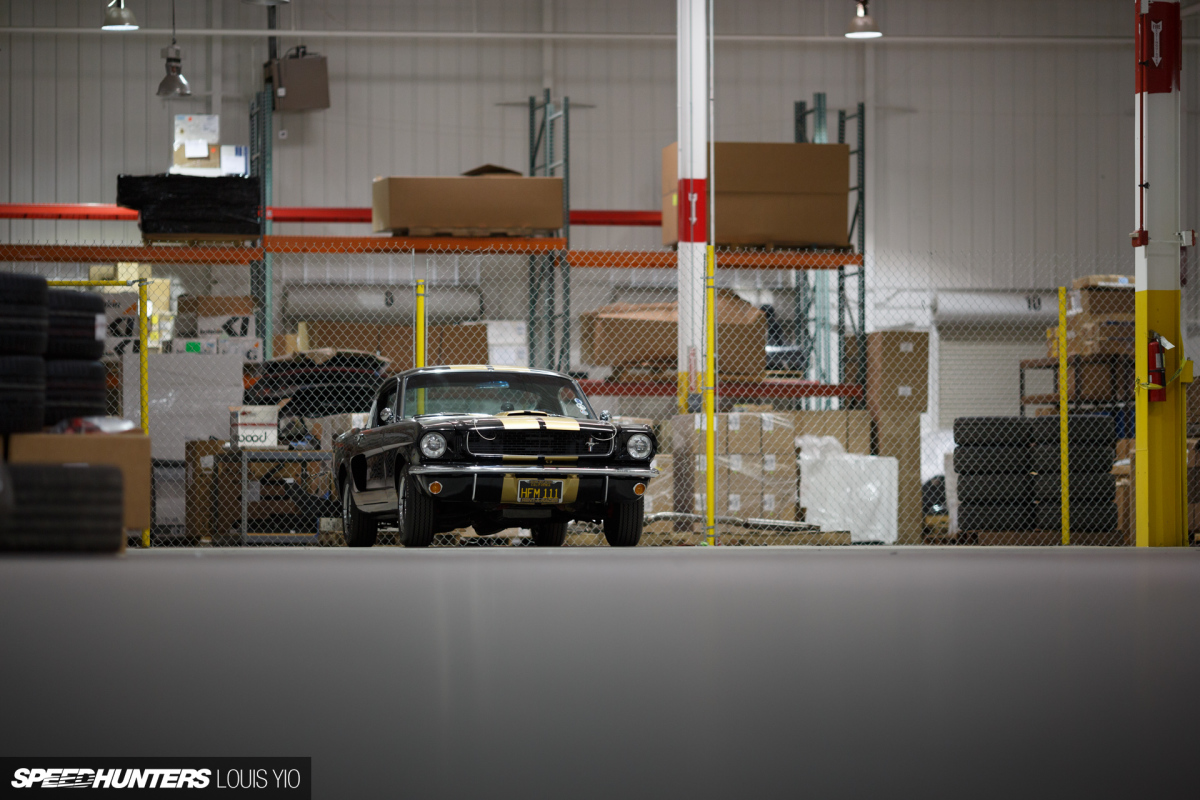 This original and pristine Shelby Mustang GT-H was probably my favorite looking car there. The 'H' stands for Hertz, as these cars were offered for hire exclusively through Hertz Rental Cars back in the day. The GT-H legend lives on too, and you can head into selected US Hertz outlets and rent the new S550 GT-H right now if you want.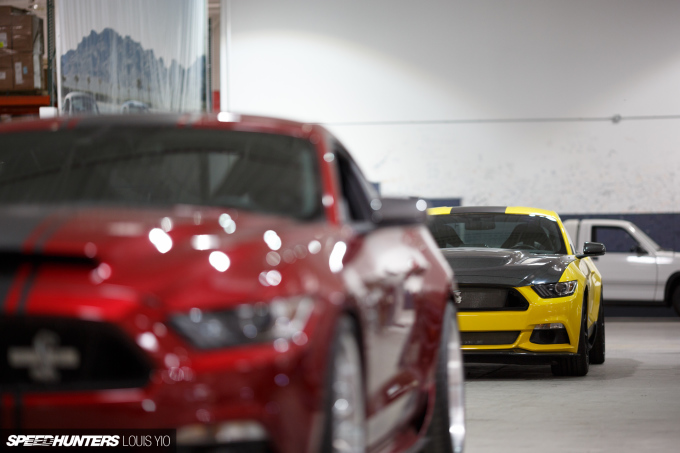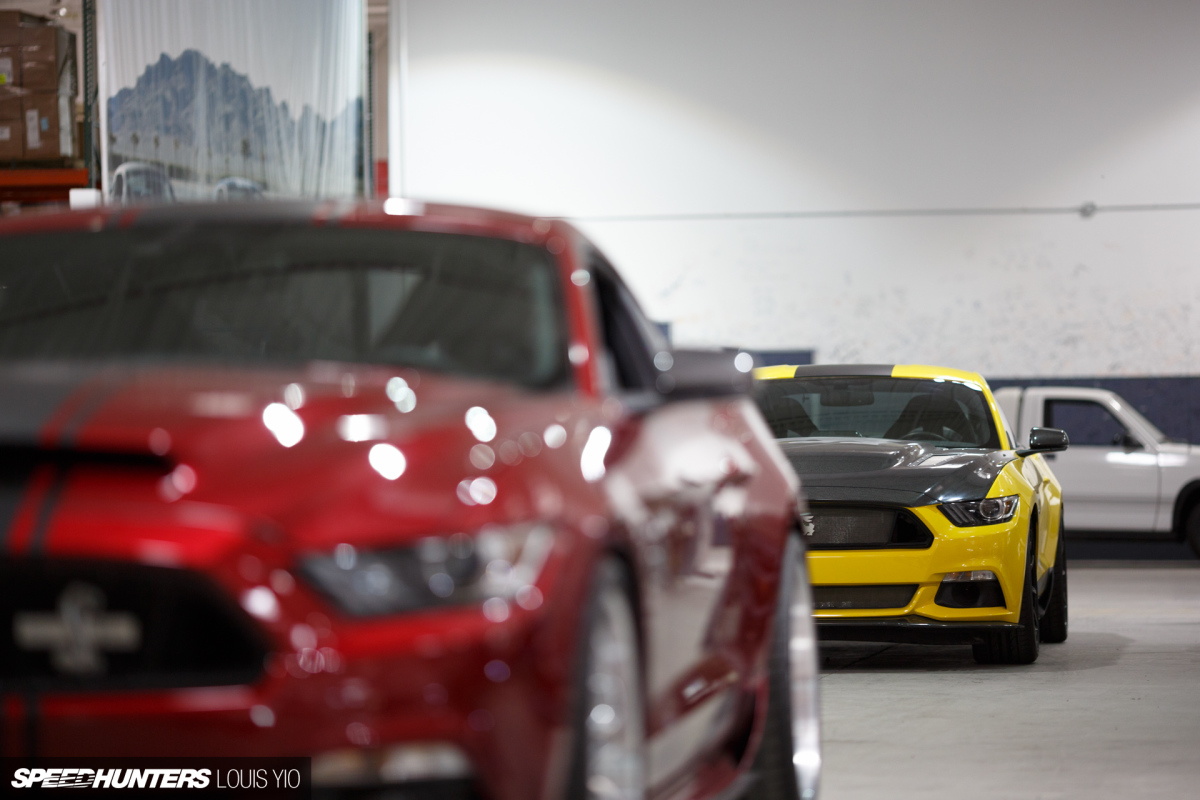 These two cars were the ones Larry and I drove the next day, and are also the ones Mike wrote about.
In Style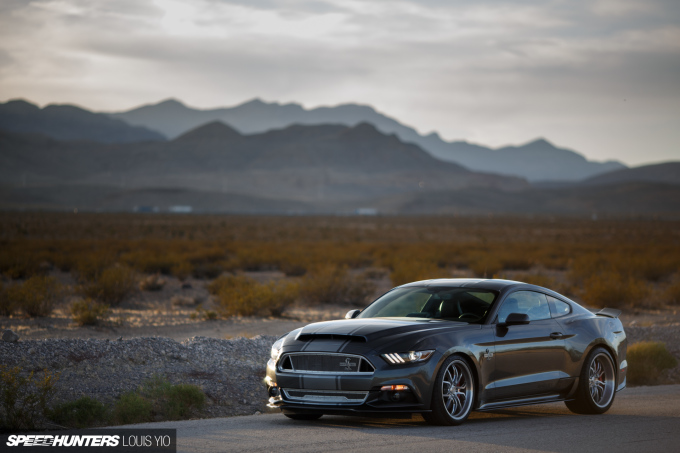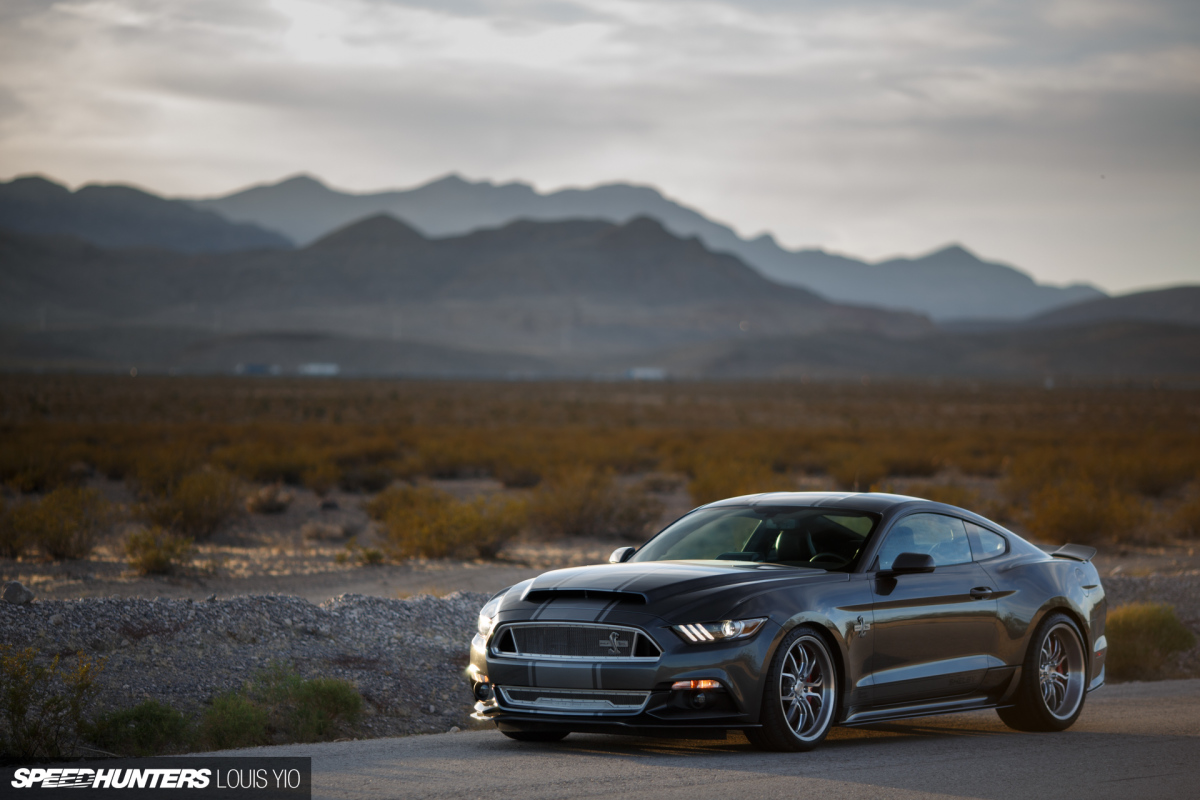 Up until this point I had never driven a Mustang, so to get a good feel for this particular car I took the Snake south, and exited the freeway near Jean and Sloan. The roads here aren't the smoothest, but they're all but deserted.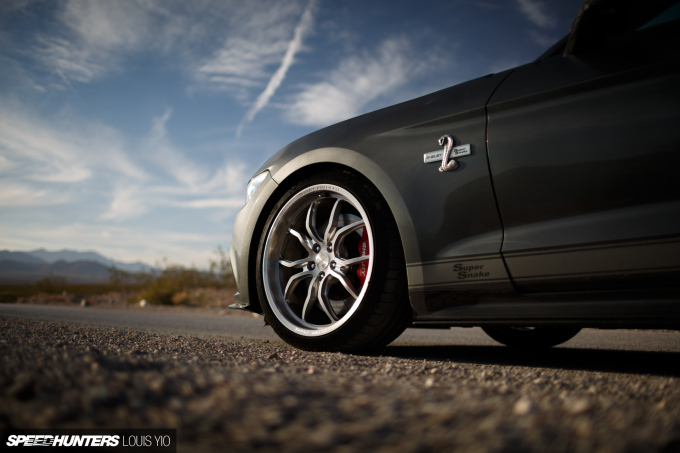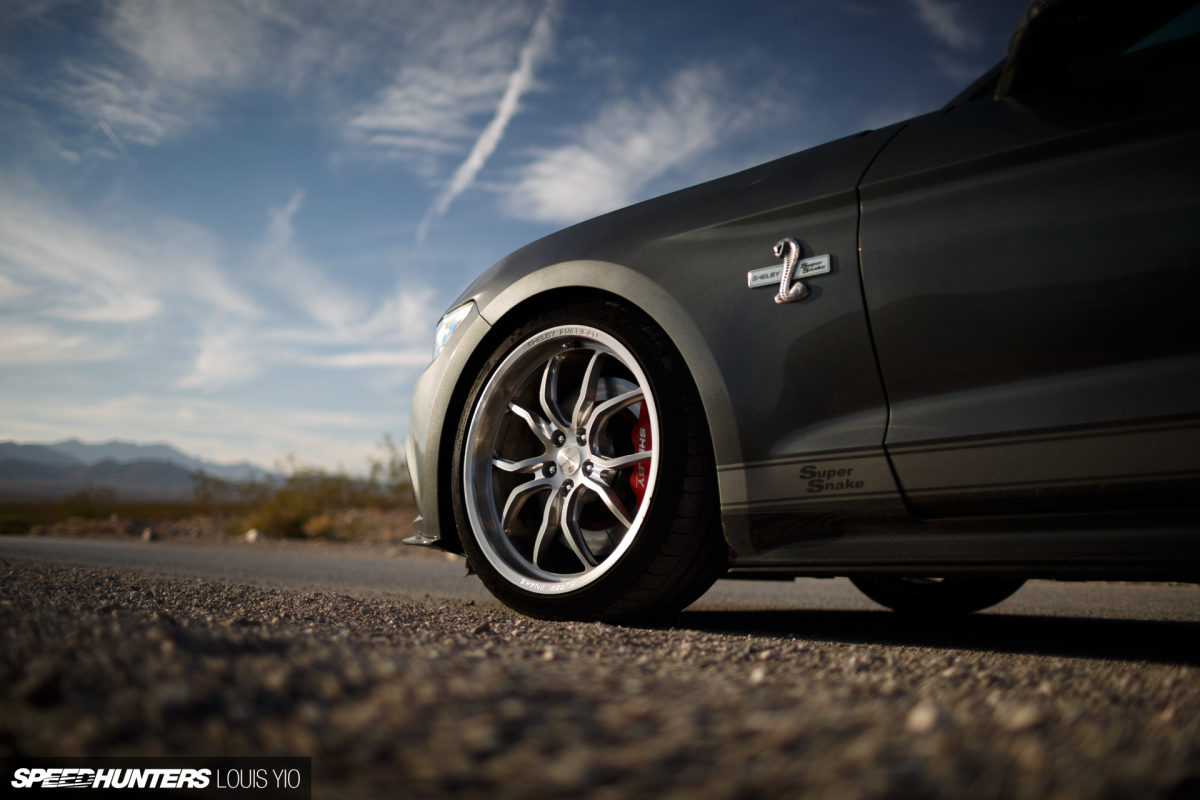 Initially when on the freeway heading to the location, I was wishing that I was behind the wheel of the red 6-speed manual Super Snake, but after some spirited driving through the desolate roads near Jean, I started liking the feel of the car.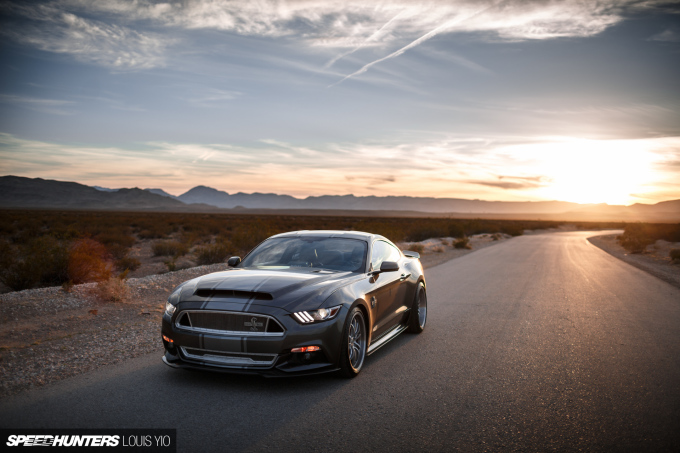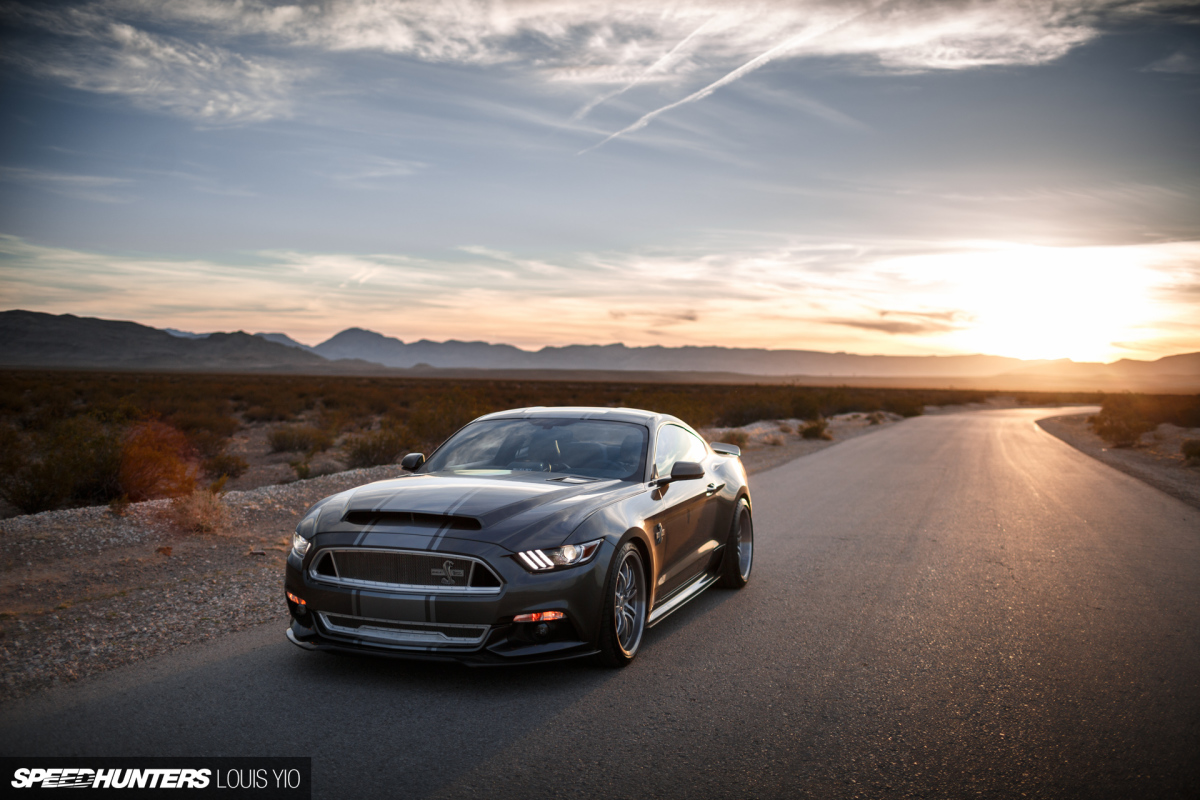 It almost had a nice visceral feel to it when upshifting. With some newer automatic vehicles there's that annoying lag in throttle input, but this one didn't have it at all.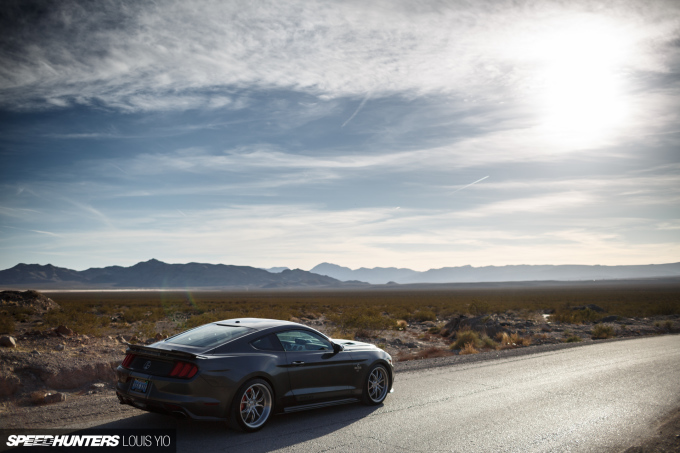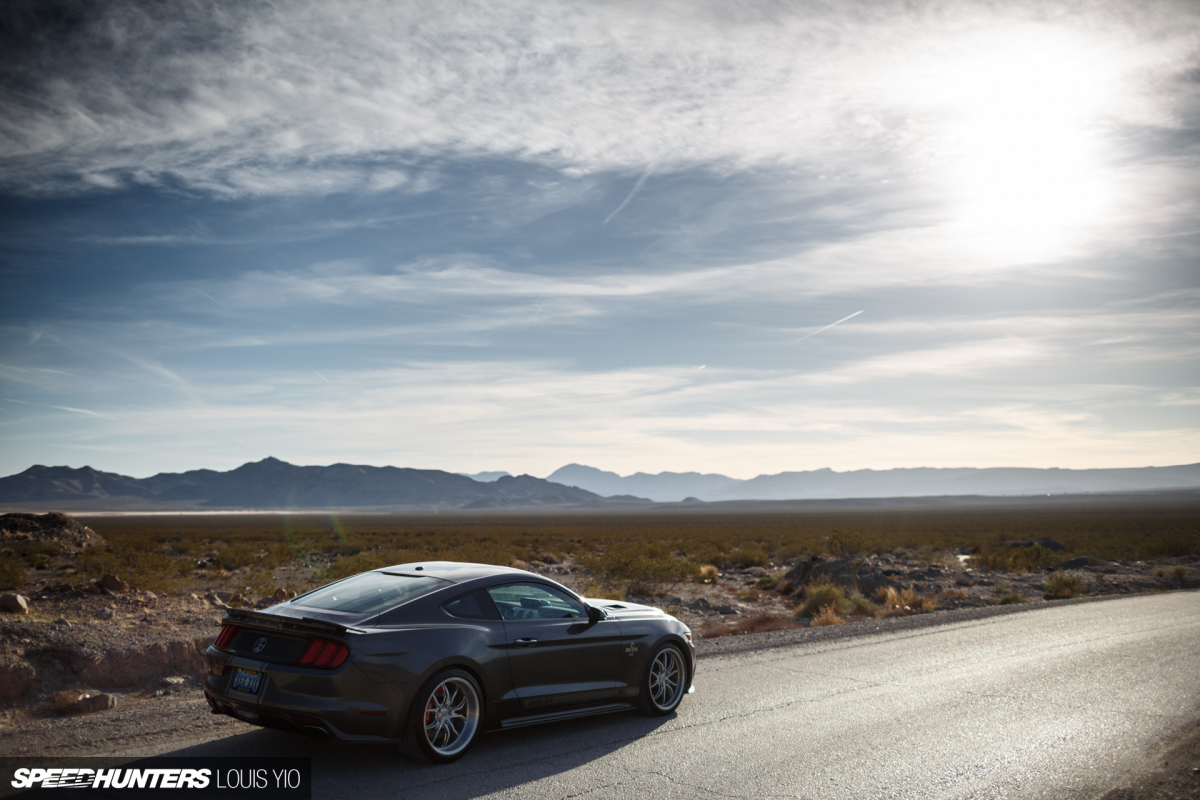 With the help of the Whipple supercharger, the car's Coyote V8 pushes out an astounding 750hp. Seven hundred and fifty horsepower!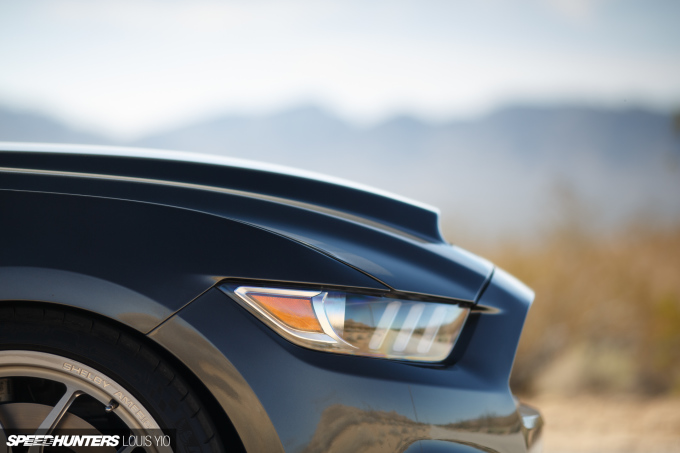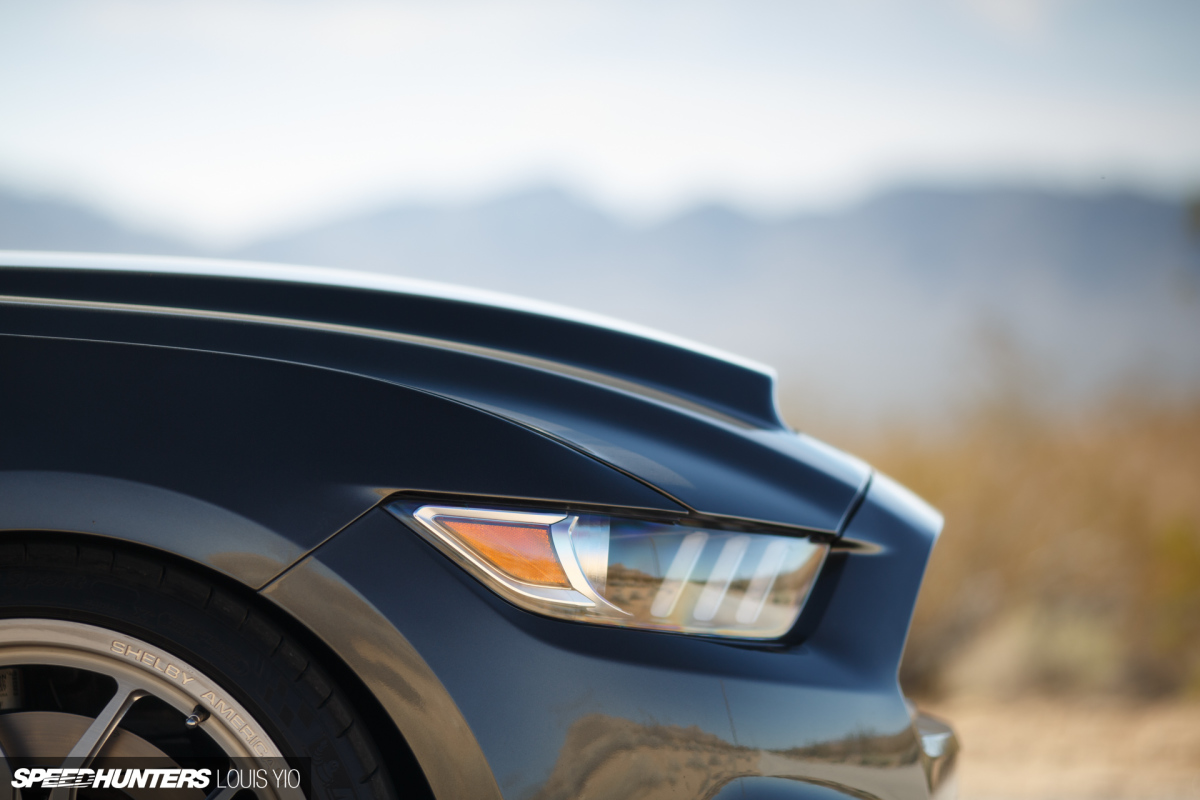 That's Shelby's claim by the way, other companies that have dynoed this thing are getting near the 800 horsepower mark.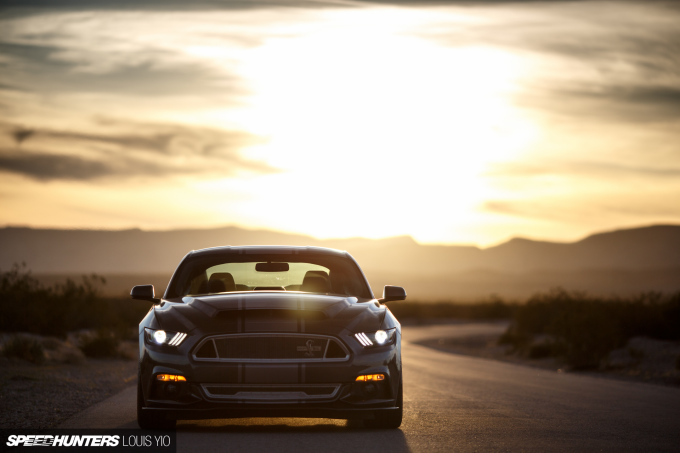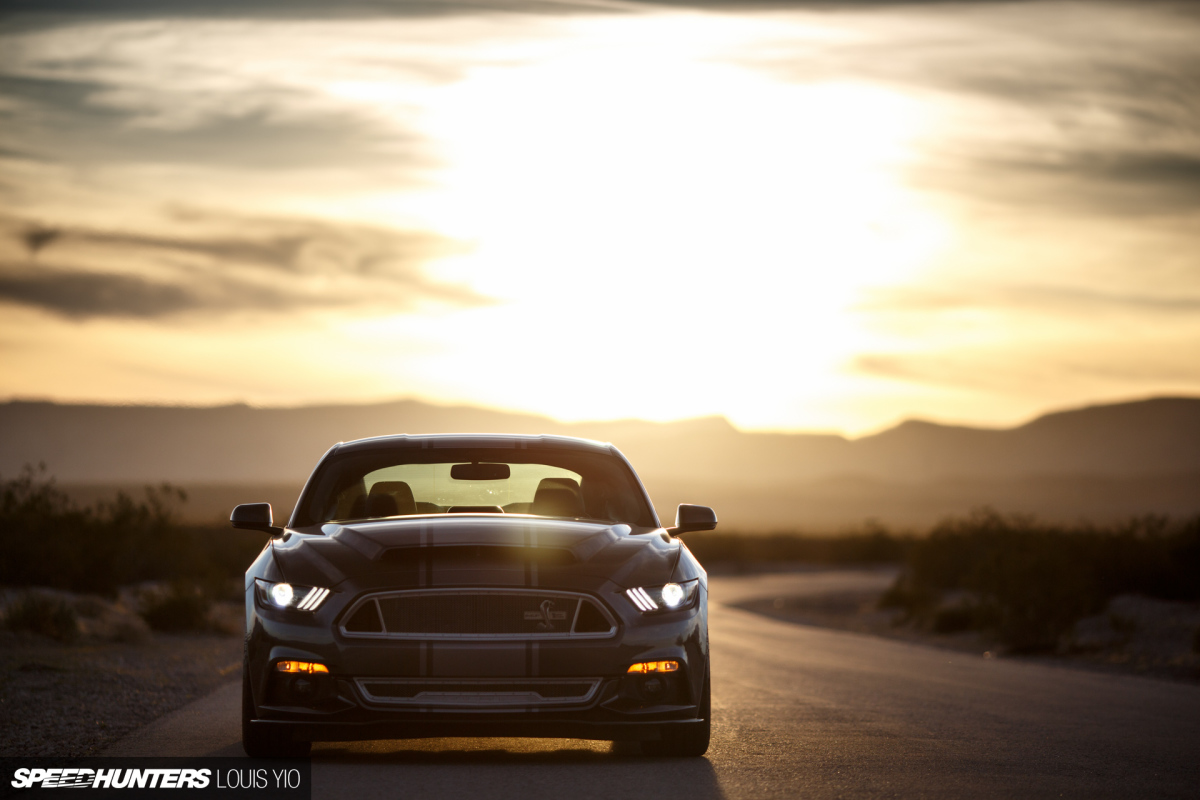 The subtly of this car definitely adds to its unique factor. For the unassuming, it looks like a slightly modified Mustang, but for those who know, it's something special.
The interior is actually quite comfortable for a sportscar with 750hp, and it makes sense too. I see more of these things than any other car when I'm driving around on road trips during the summer months in the US (Subaru exempt). It doesn't seem like the best road trip car, but the numbers don't lie -people love this car.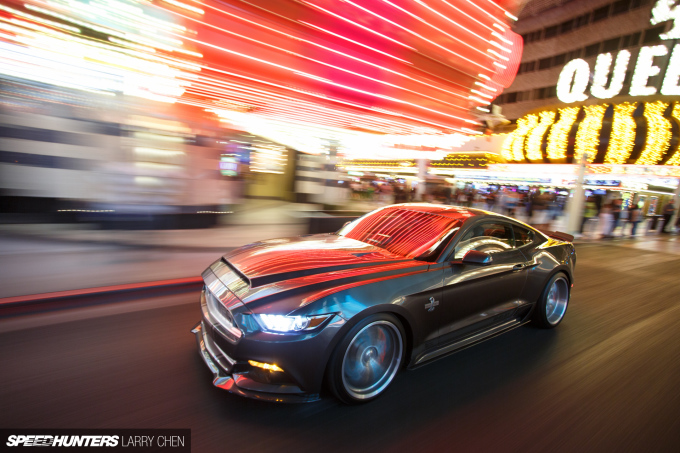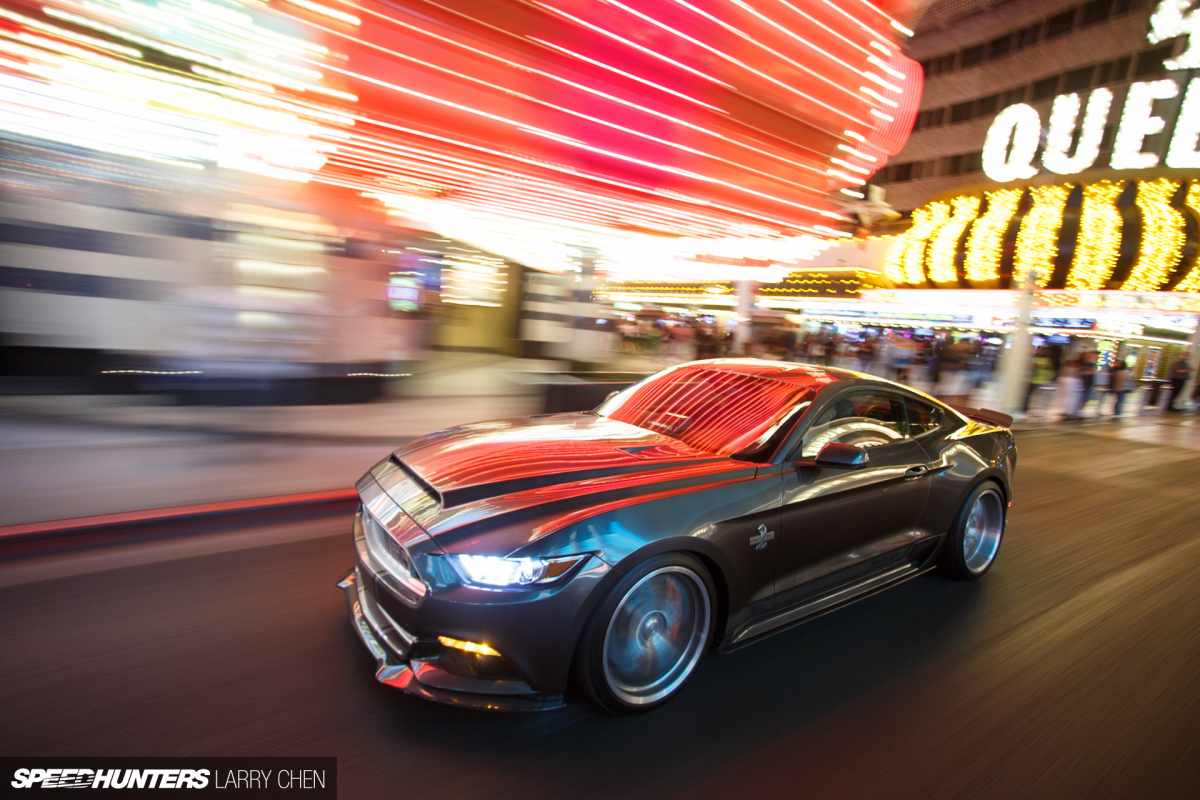 It might also be because of the car's insanely good looks.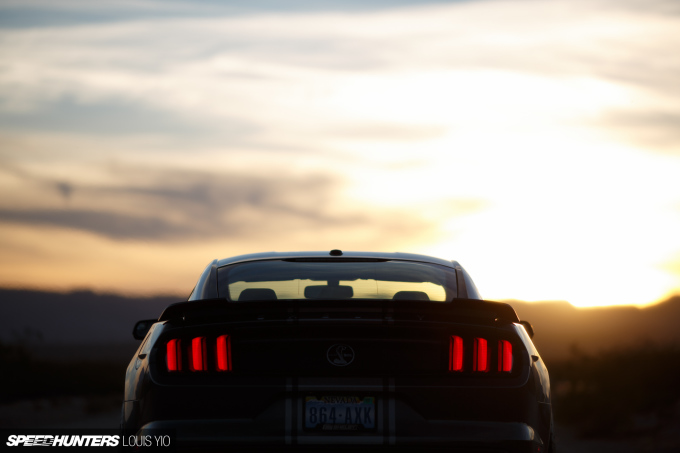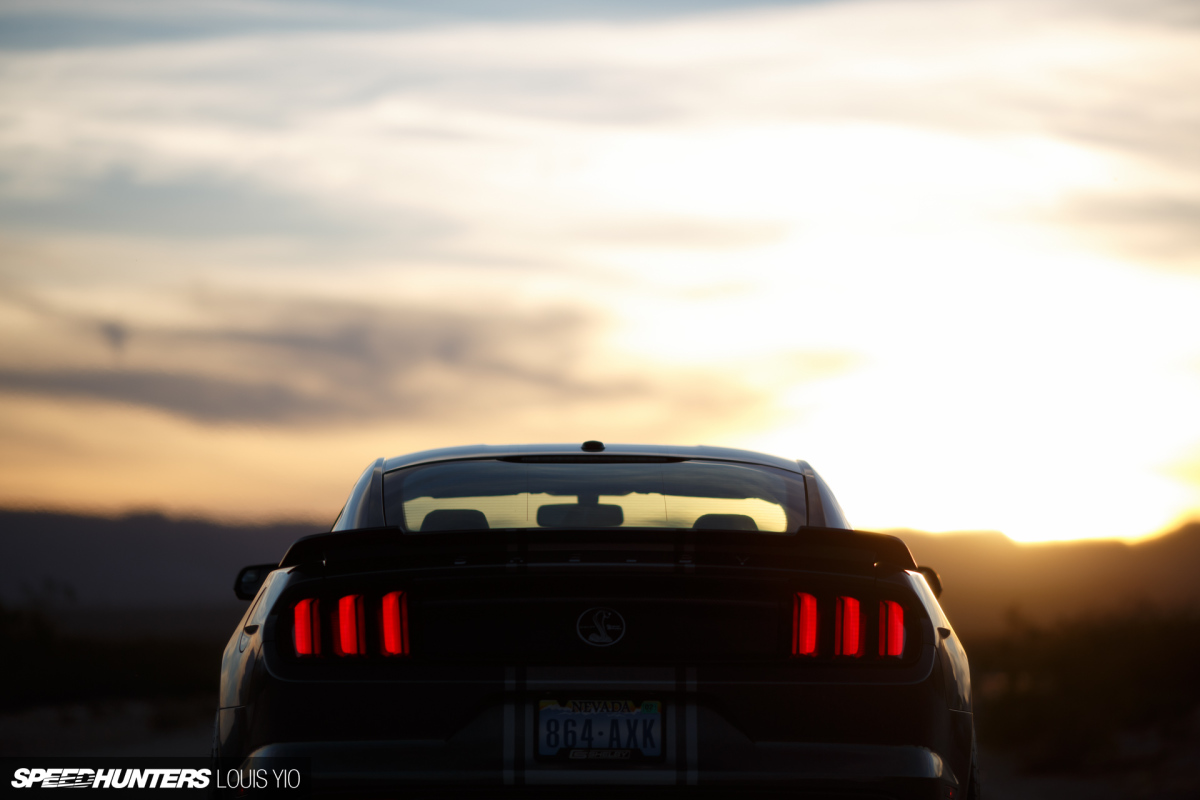 The demand for an automatic version of the Snake was never present for the previous models, but these days more people are looking for a Mustang that can be used in everyday bumper-to-bumper Los Angeles traffic, and then give a Z06 a run for its money.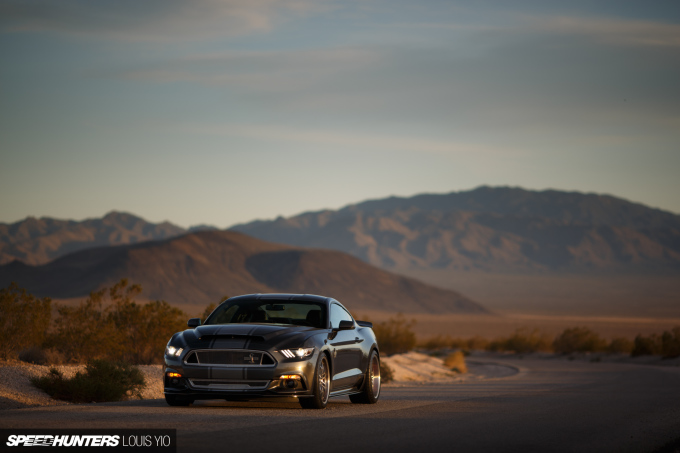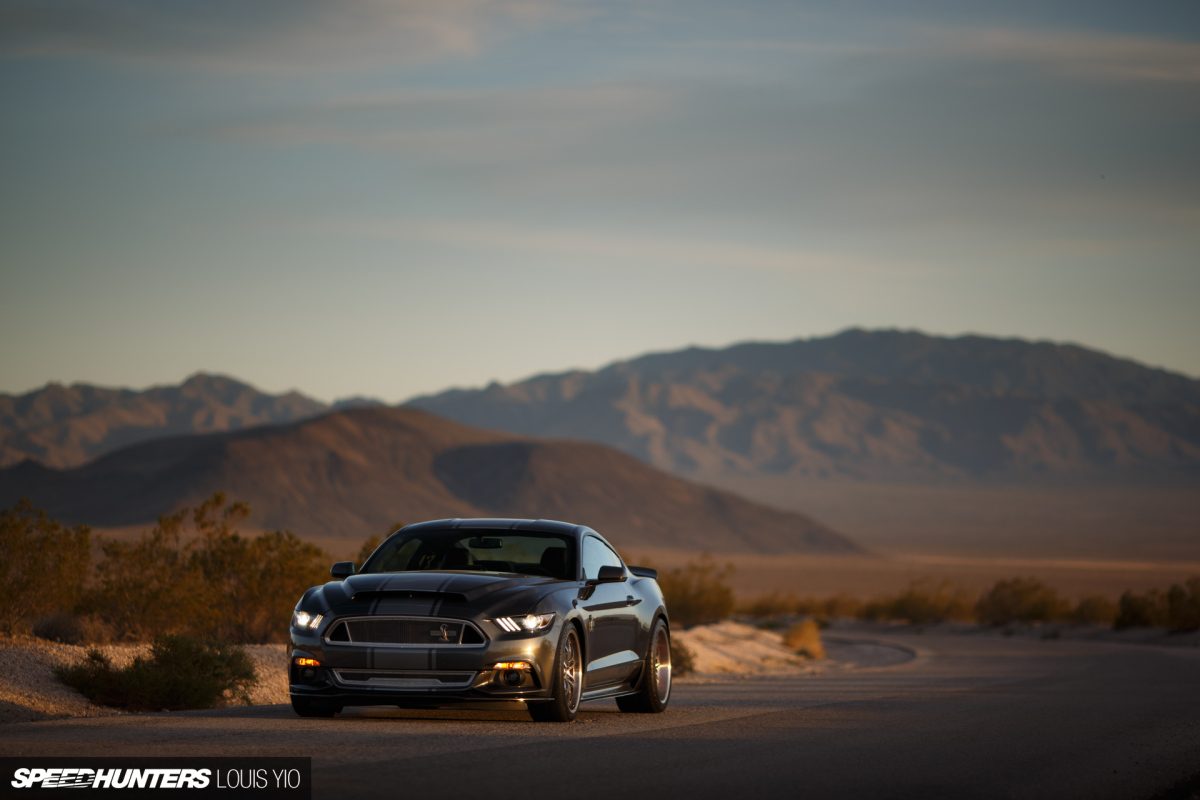 And that's exactly what this car can do.
I'm interested to hear what guys think about Shelby's take on this automatic version of an everyday sports car.
Louis Yio
Instagram: lusciousy
louis@speedhunters.com
Additional Photos by Larry Chen
Instagram: larry_chen_foto
larry@speedhunters.com
Cutting Room Floor