It doesn't even matter where the show is, Liberty Walk has made a habit of standing out at every single event it participates in.
From SEMA to Tokyo Auto Salon and then Essen, its crazy over-fendered exotics and wild kyusha rides have been spreading the LBW style with the energy, excitement and enthusiasm that Kato-san and his staff have for their cars and the lifestyle surrounding them.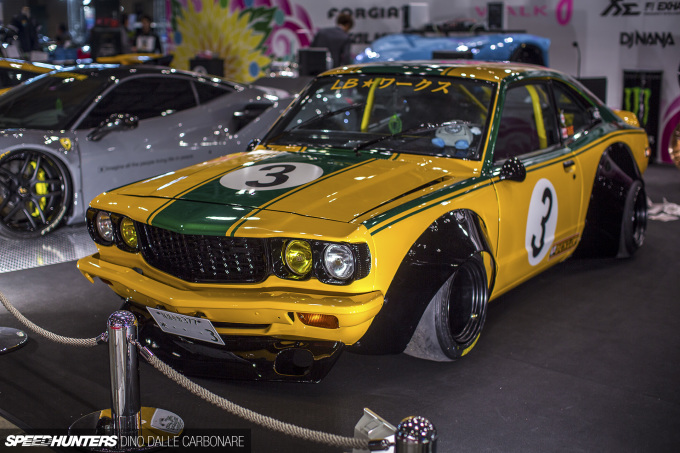 Their TAS display turned out to be a close battle for attention; new versus old. It was a Ferrari 488 against a Mazda Savanna RX-3 coupe that's just been added to Kato's ever-expanding vintage car collection.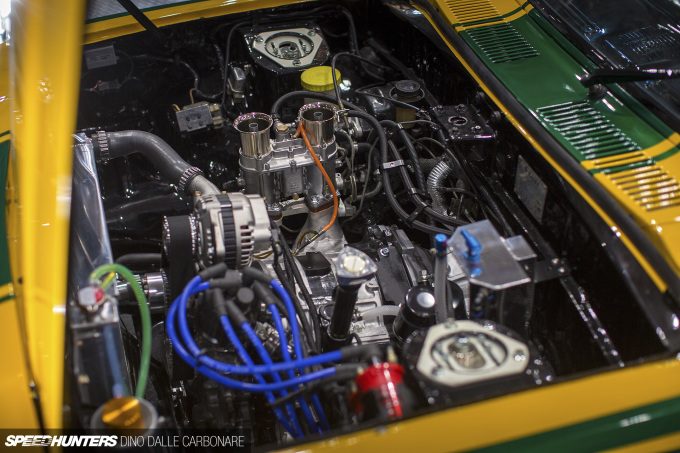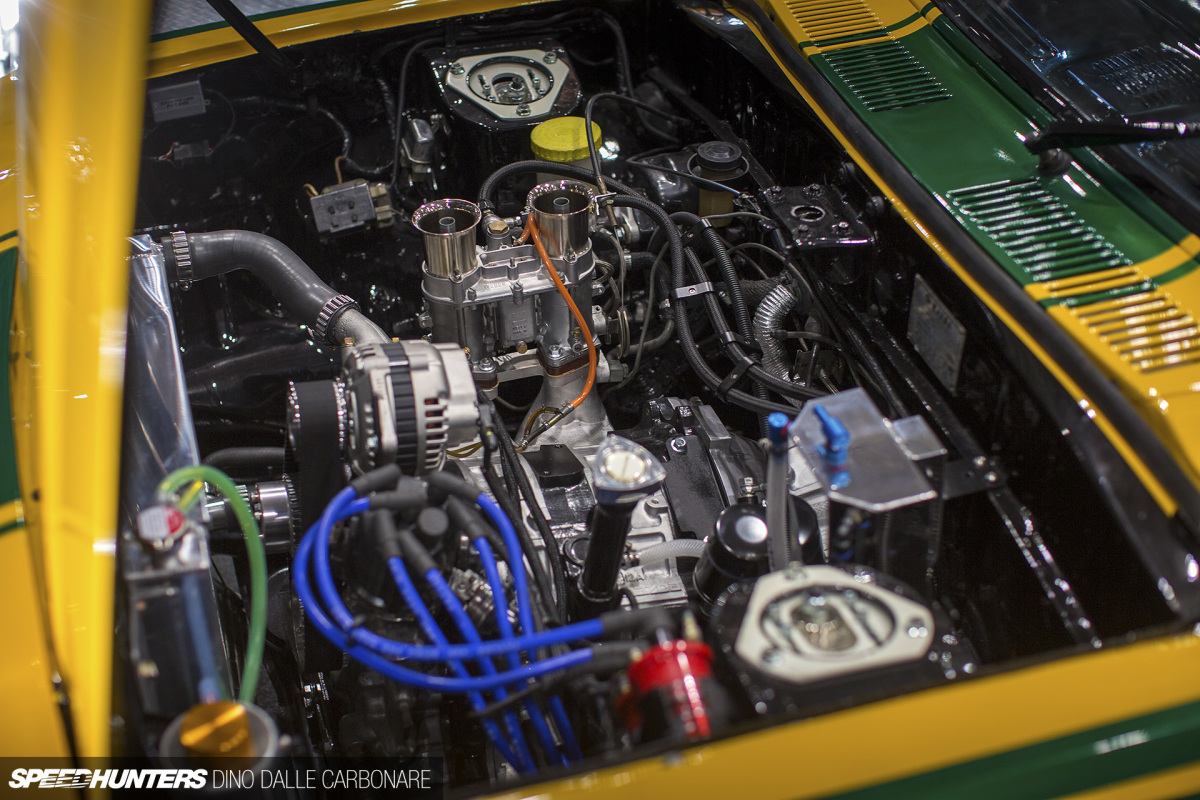 This is a full build; every detail was approached in a very classic way and nothing was overlooked, including the custom bridge-ported 12A rotary engine that provides 200hp worth of brap-brap fury.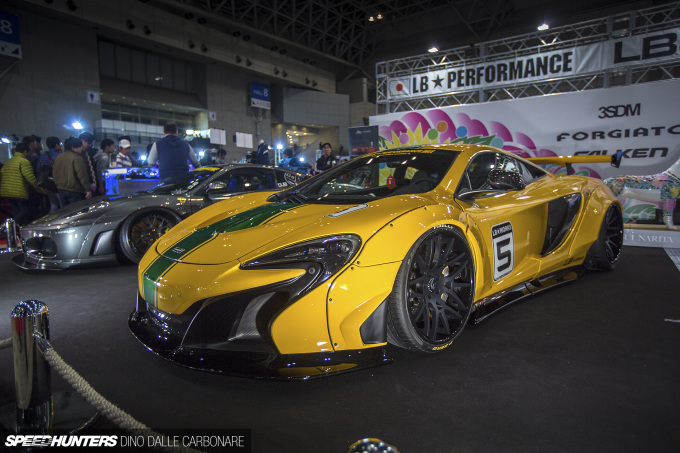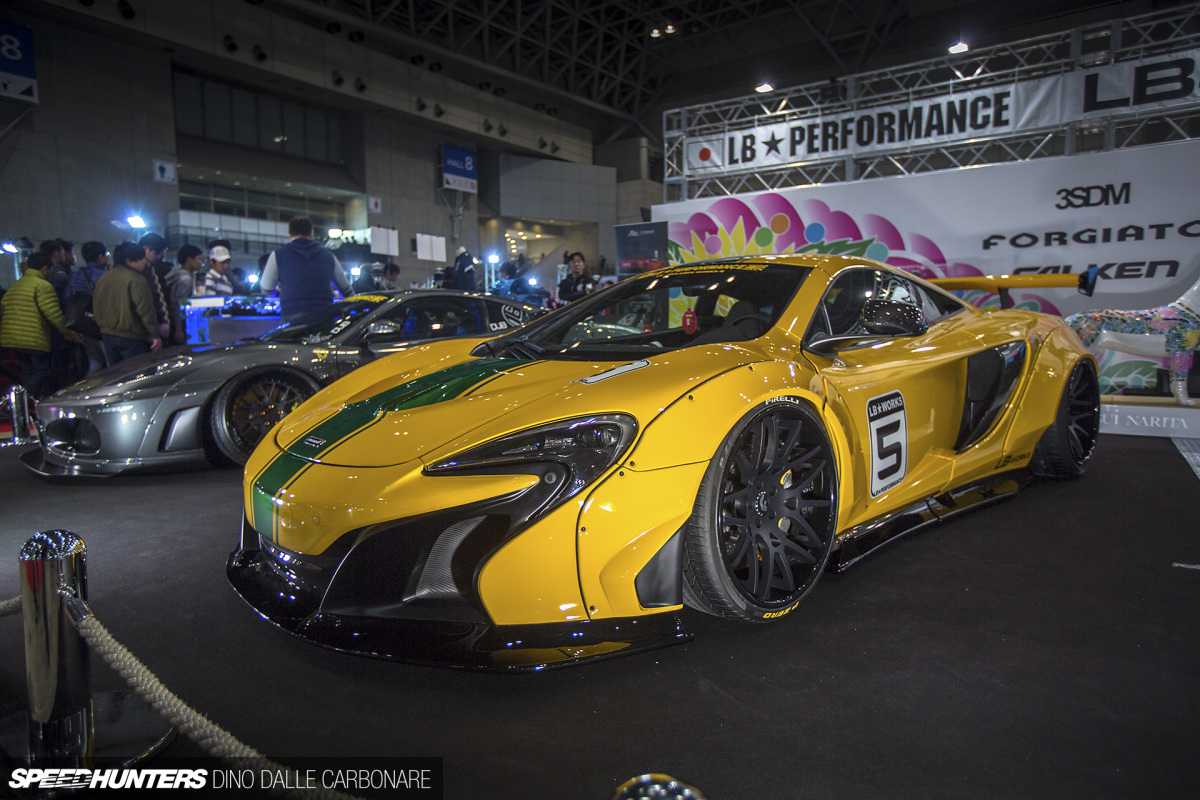 The car shared the same McLaren P1 GTR-inspired coloring that the LBW 650S show car has too. You might even remember this particular McLaren, which was white when I first showed it to you. Expect a twin feature of these two cars coming up next week…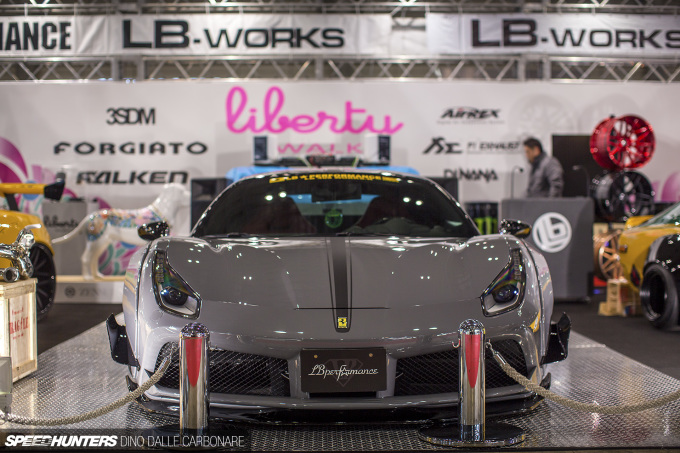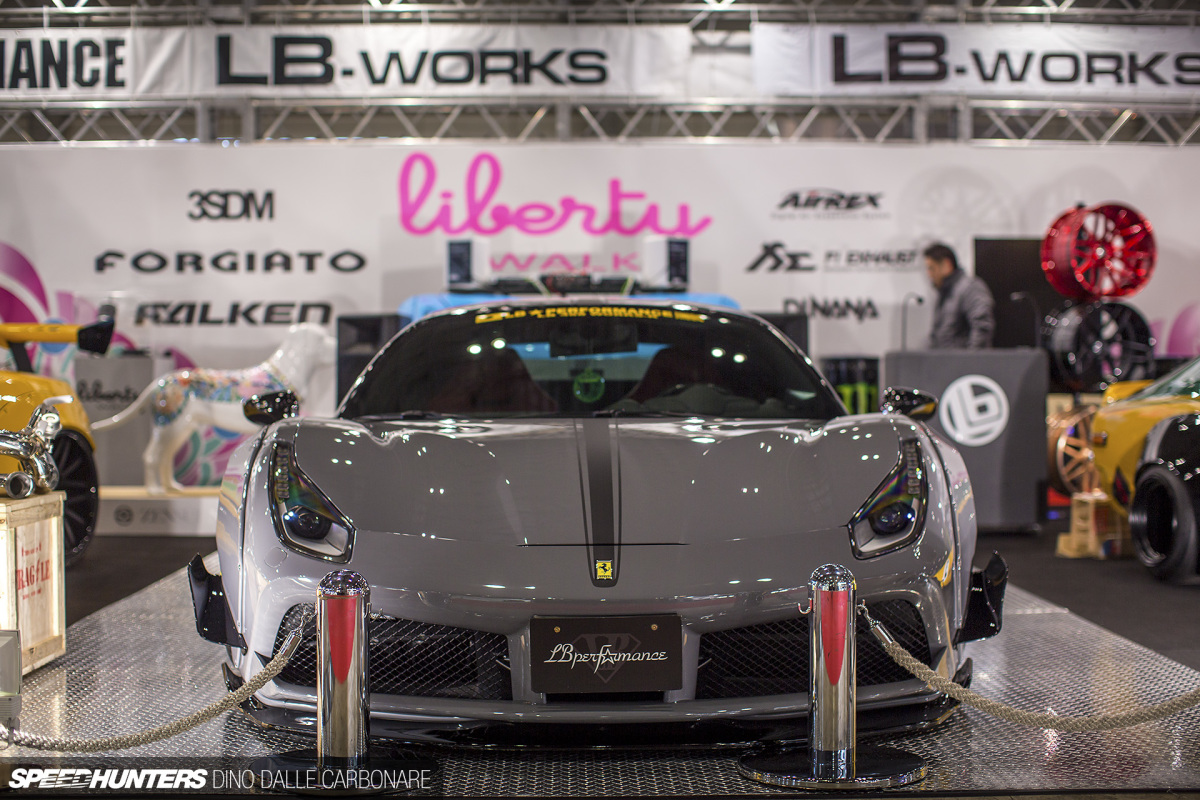 Sitting center stage was Liberty Walk's 'oh my God I can't believe they did it' 2017 show car – a brand spanking new Ferrari 488.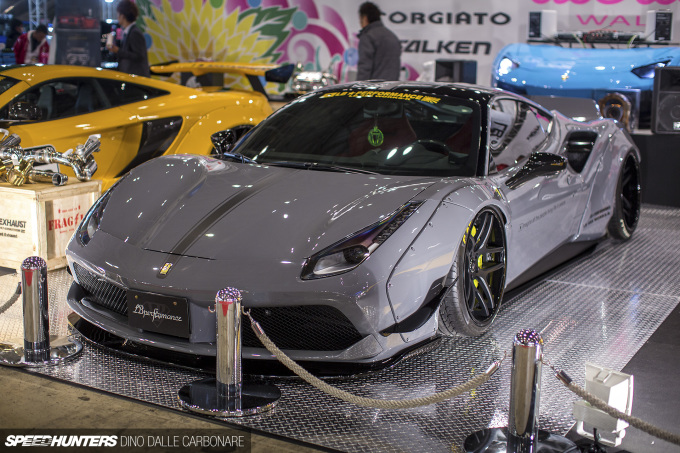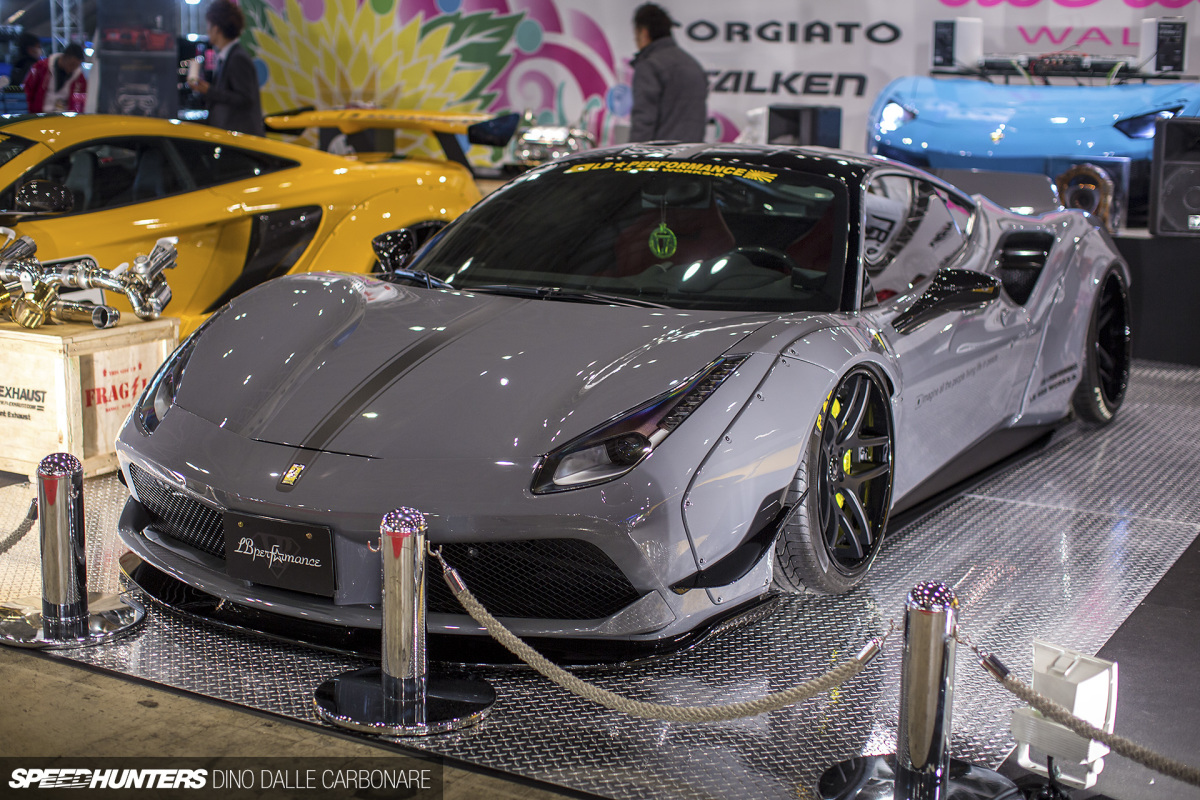 Fitted with the new LBW aero kit, the car is the final piece of the puzzle, one that started with the 458, moved on to the 430 and was recently completed with the 360 Modena.
No doubt this will anger the purists, but at the same time there are those out there who feel a stock 488 just isn't enough for them to stand out. And that's where Kato-san comes in.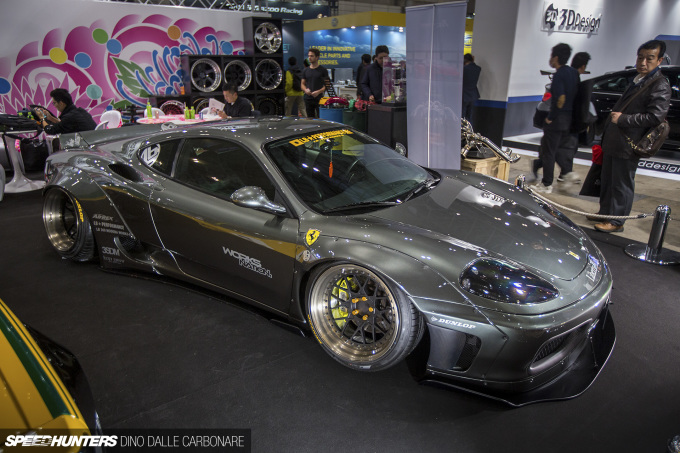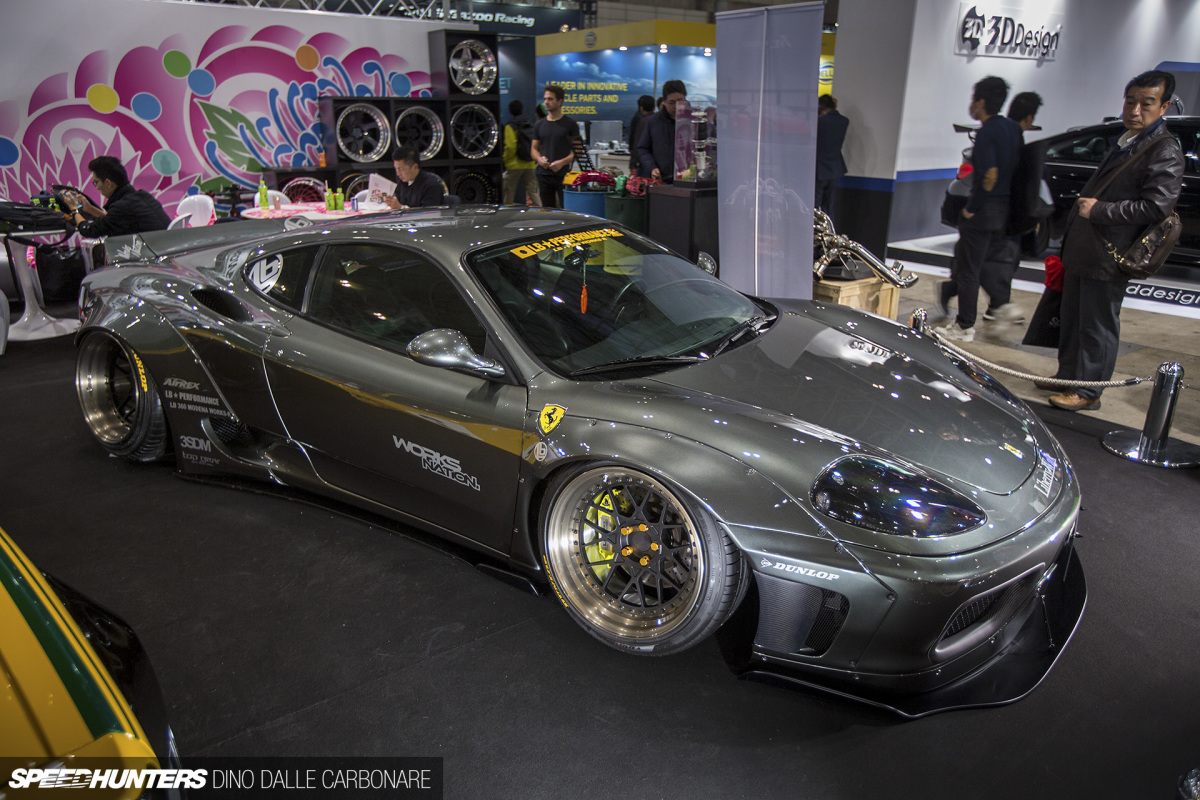 On the far side of the main display was the LBW 360 Modena, the oldest of the V8 mid-engined Ferraris, but one of the last to get the Liberty Walk treatment.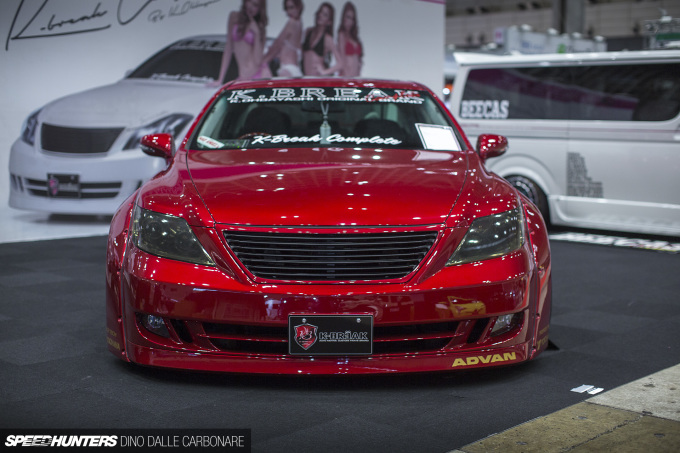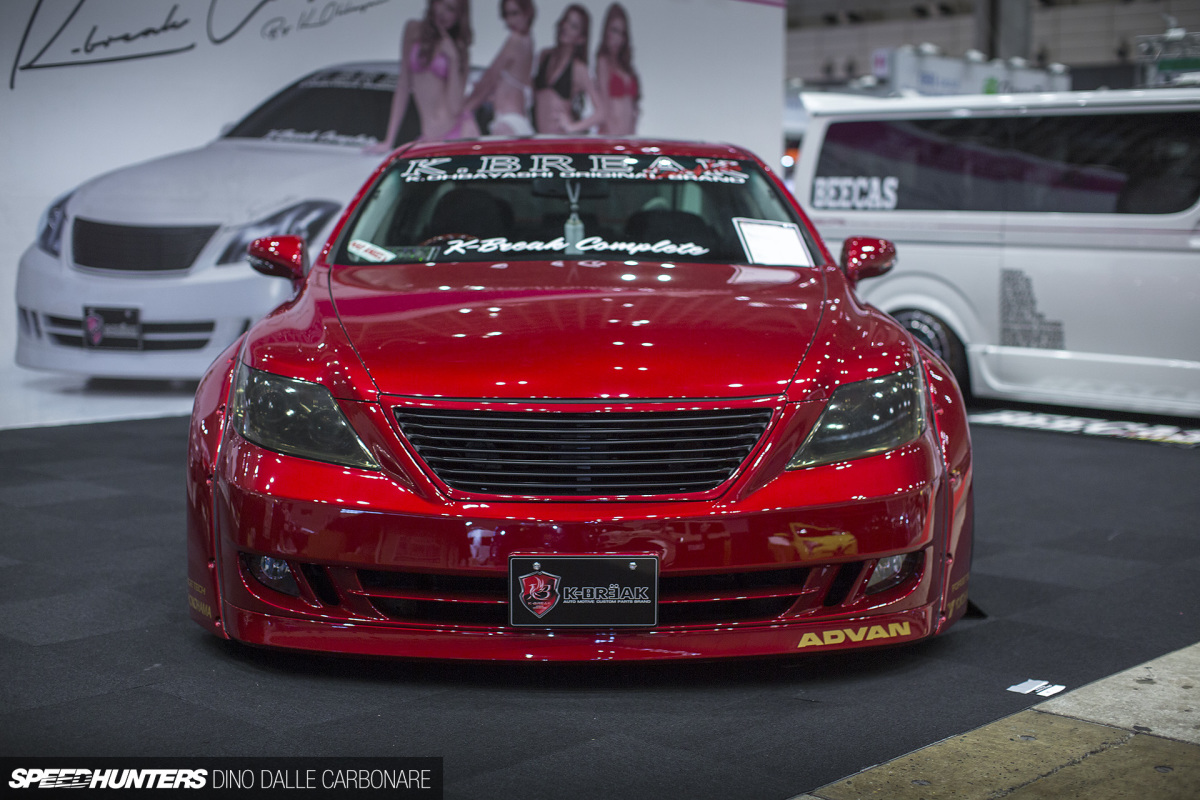 While LBW cars are usually so easy to spot, there was one other example at TAS this year that I bet a lot of people didn't even notice.
And that's because it was a collaboration between Liberty Walk and VIP specialist K.Break of Osaka.
The Lexus LS is the perfect illustration of just how far VIP style has evolved in Japan. It was once a very defined way of doing up your domestic saloon, but thanks to companies willing to push the boundaries, like Bee Dragon for example, we've seen the style branch out over the years.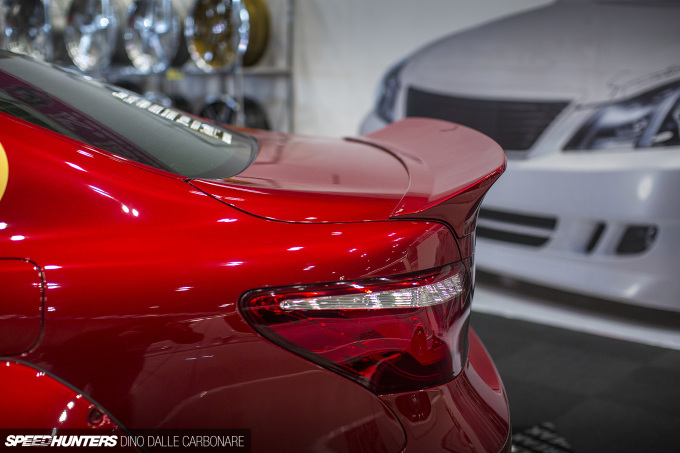 And this candy red Lexus is definitely a very specific kind of VIP. It's the flashier type, a fusion of bippu and a certain US show-car flavour that's been inspiring Japanese shops for a long time.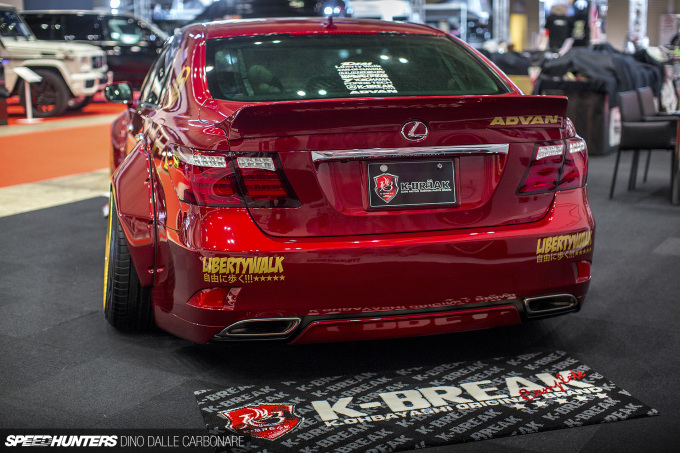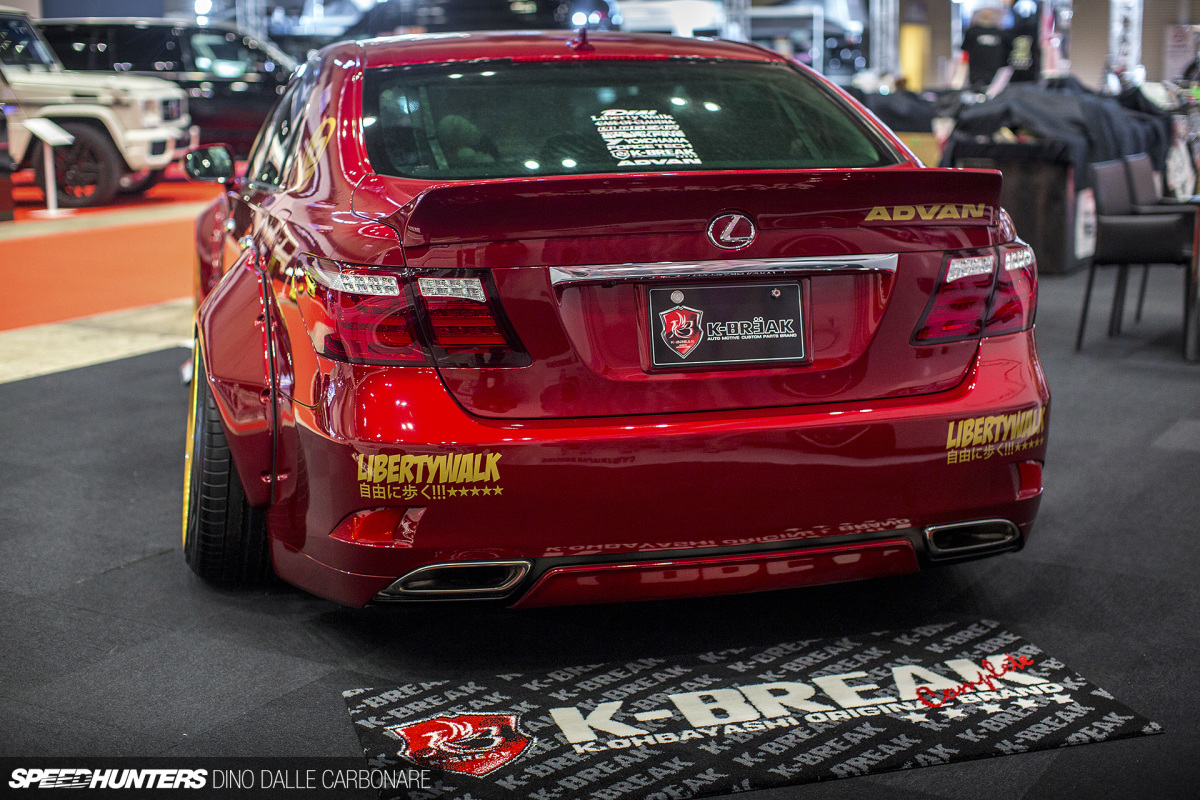 It's definitely different, and different we like!
I hope you've enjoyed this slight tangent in our TAS coverage; stay tuned for more from Japan's biggest modified car show.
Dino Dalle Carbonare
Instagram: speedhunters_dino
dino@speedhunters.com