There are always so many expectations with a show like Tokyo Auto Salon. Quite simply, too many people expect the tuning world to be rewritten every time the event rolls around at the beginning of the year. 'What's the craziest car you've seen?' 'What's the next style?' 'Tuners haven't been working hard enough.' 'Over-fender this over-fender that.' – these are some of the questions and statements you often hear being thrown around.
While there may have been nothing particularly groundbreaking at TAS 2017, the show was packed with interesting builds, noticeable trends and an obvious evolution for the whole aftermarket world. You can't expect the same buzz that TAS had in the old days, and for the simple fact that Japanese manufacturers aren't giving us exciting and affordable sports cars like they did in the 'golden years.'
The Honda S660 is the perfect example of what the JDM world needs. It may only be a kei machine, but even if it's a small speck in the Japanese domestic market its success within the aftermarket is all the proof you would ever need that tuners and enthusiasts out there are craving for these sort of cars.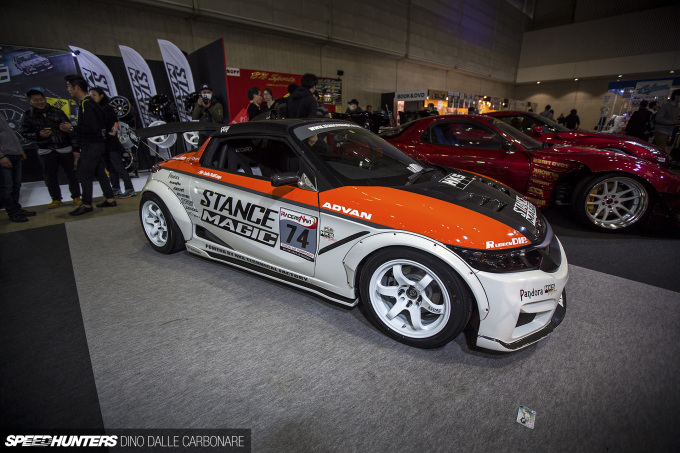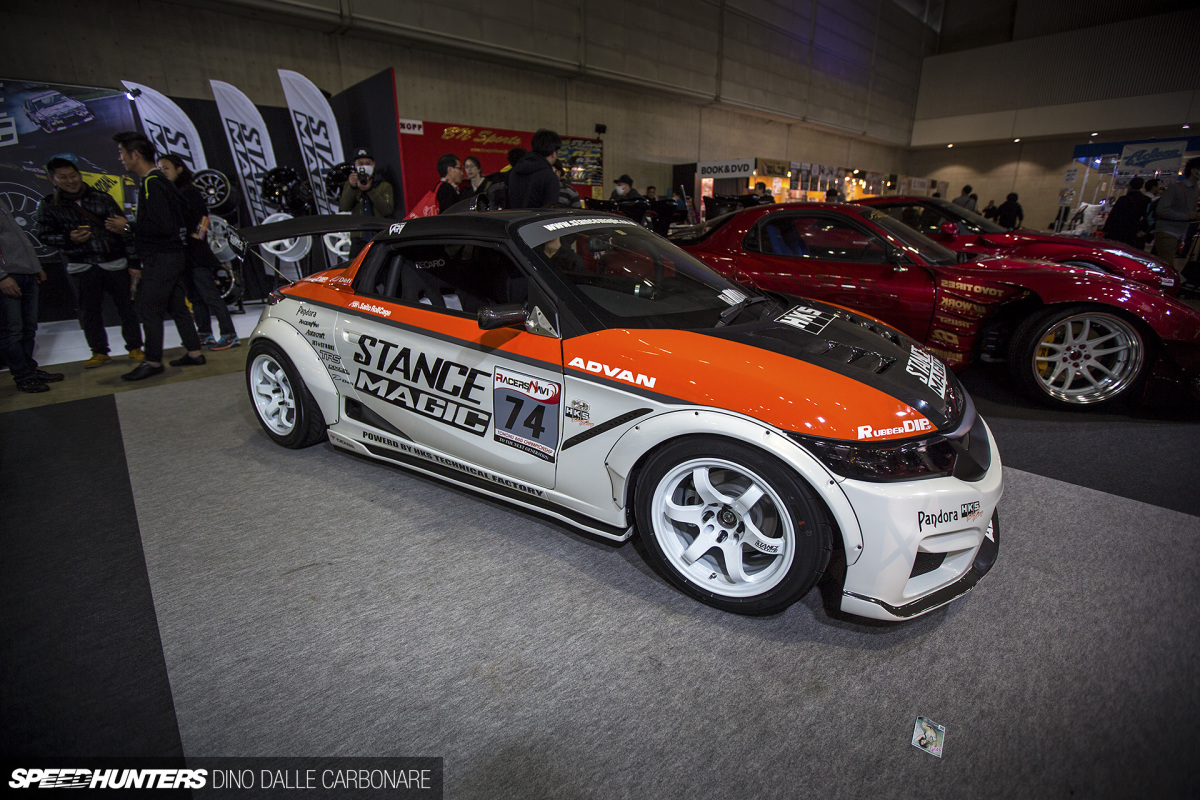 Makuhari Messe was full of these little Hondas over the weekend, all modified in different styles and every one of them hinting at the fact that people still want cars that tickle their senses. To illustrate this fact, I've put together an S660-only post packed with spotlights of the coolest examples I came across during the event.
I'll start with the Stance Magic car as it just ticked so many boxes. It starts off with the aero, which visually boosts the S660's exterior with the must-have over-fenders and a series of carbon parts.
Stance Magic has done away with the S660's stock fabric roof, replacing it with a lightweight carbon hardtop.
The first thing you notice in the cabin is the Recaro driver's seat and the roll-cage added for a boost in rigidity and a bump in safety. It's also hard not to notice the massive carbon fiber scoop which rams air down to the intercooler. This car has been fitted with the HKS GT100R turbo upgrade kit which consists of a GTIII turbine that can boost output from the stock 63 or so horsepower to over 100hp depending on supporting modifications and engine tune.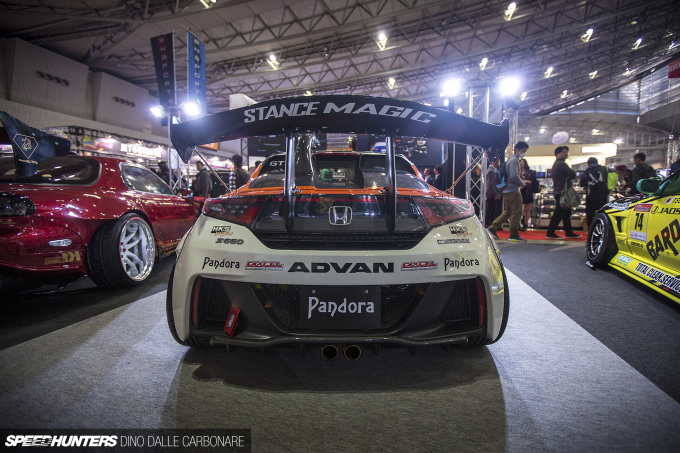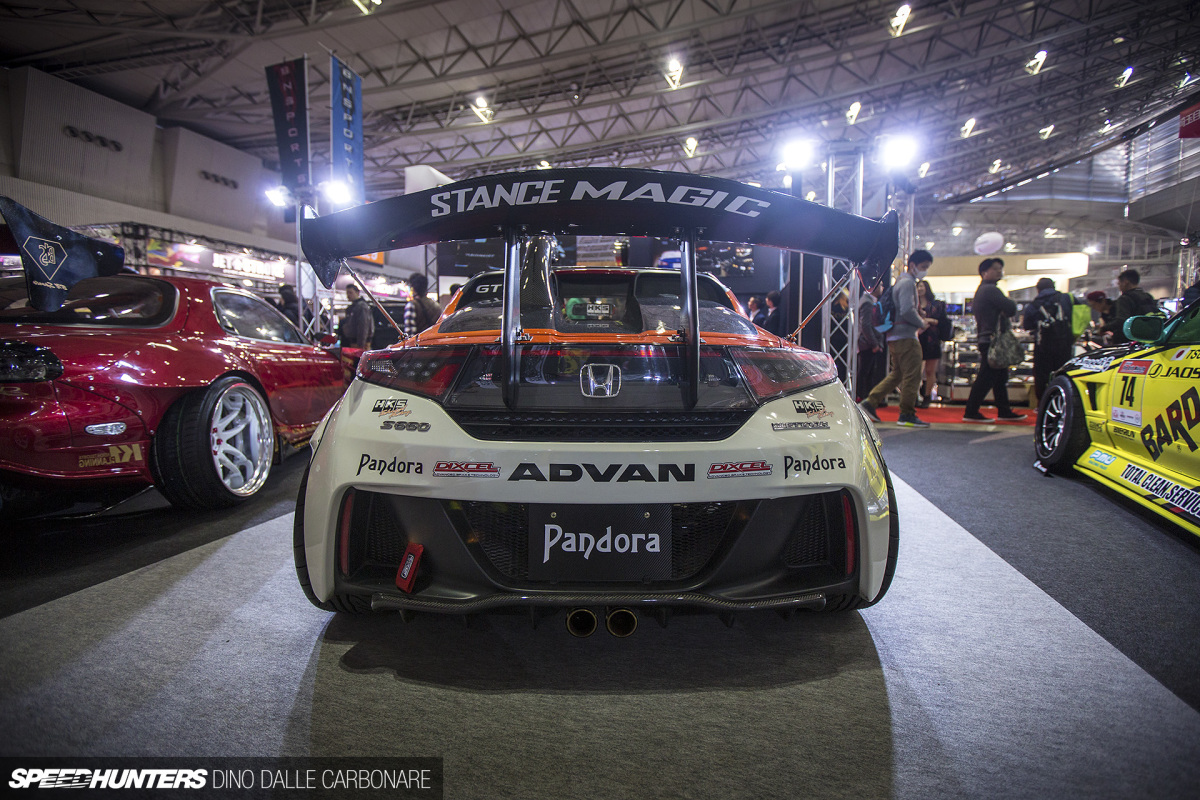 More carbon fiber can be found in the lower section of the rear bumper and of course the rather unmissable GT wing.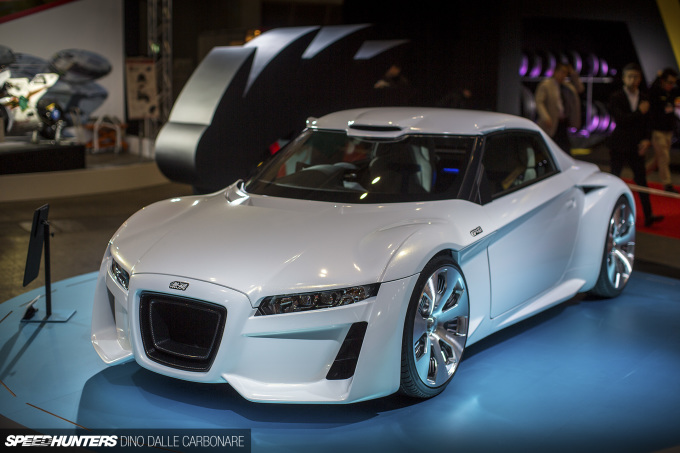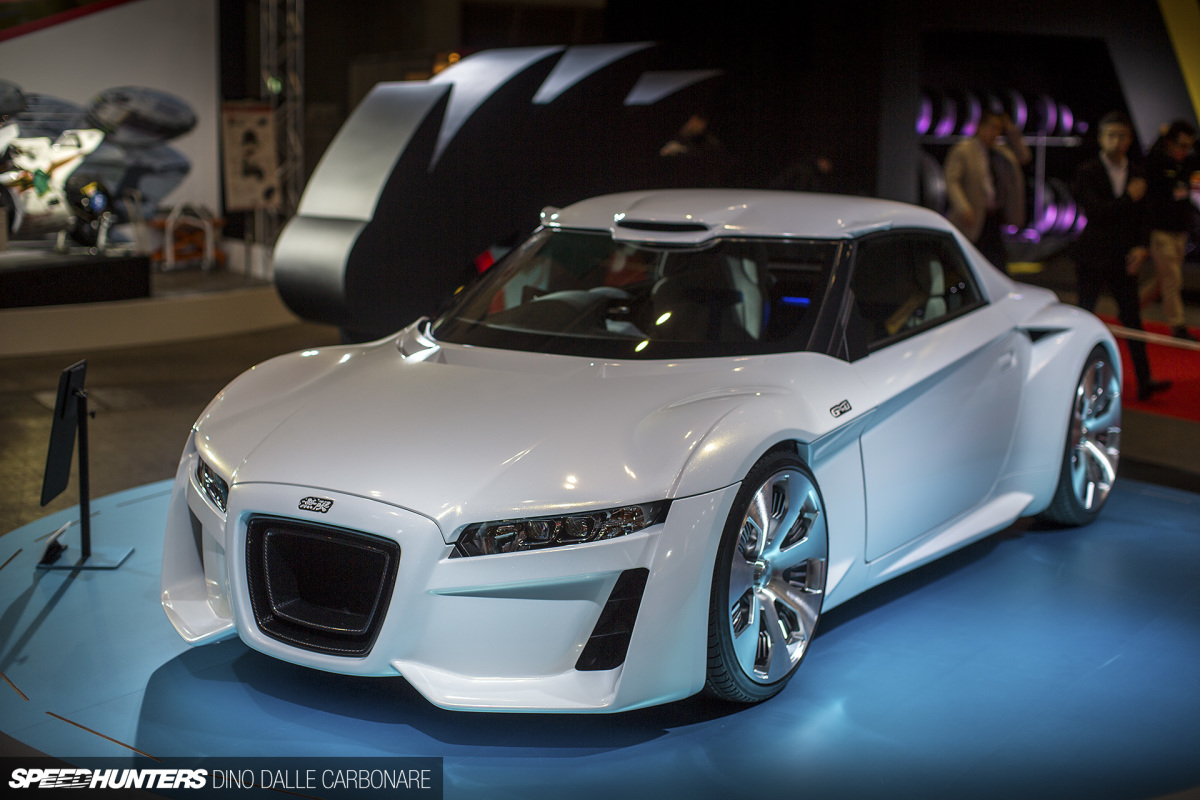 Mugen surely wasn't going to skip doing something with its own little baby sports car and came to TAS with the curiously styled 'Garu' concept.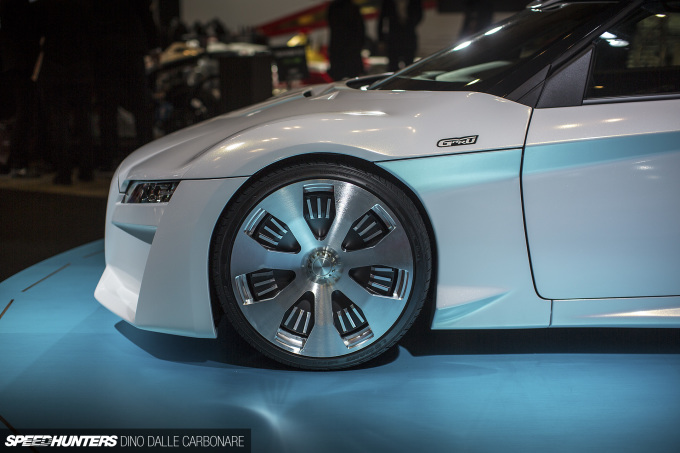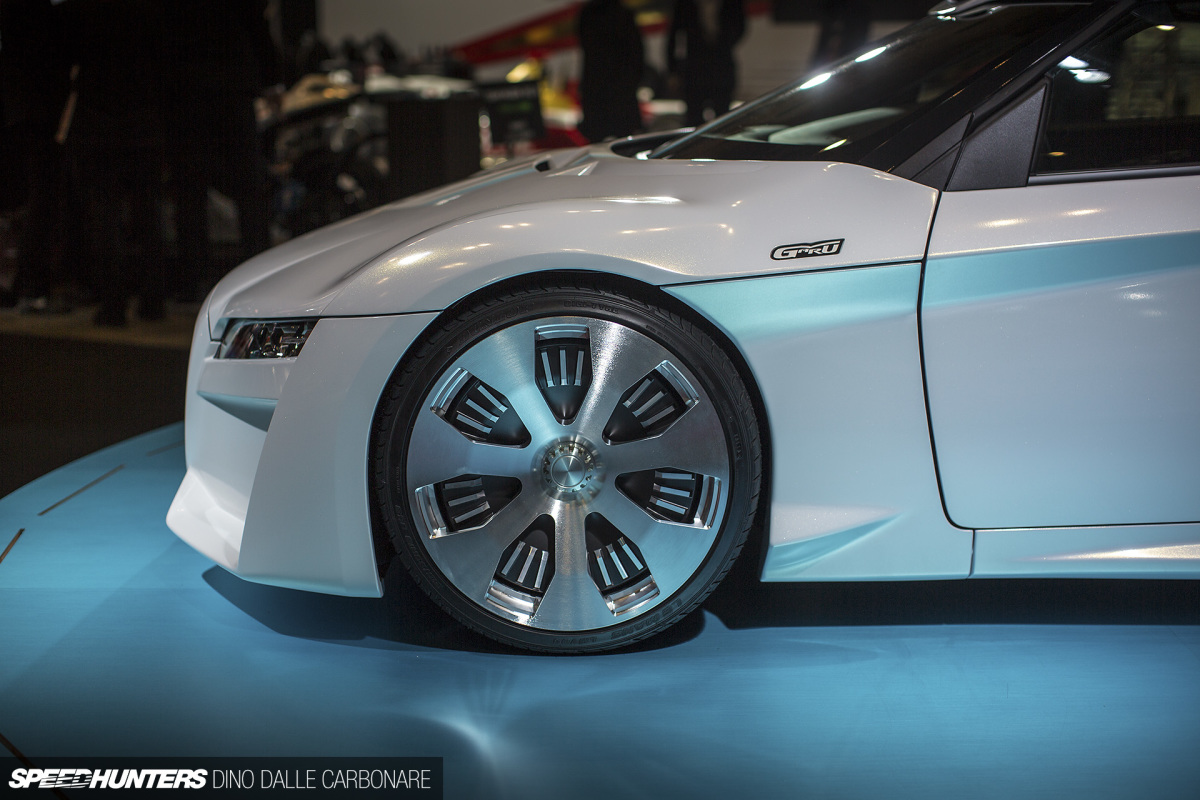 Given the lack of information on the mechanical side of the car, we can only guess that this is a purely aesthetic exercise, Mugen pushing the boundaries of complete transformations by creating a car that'd look more at home at an international motor show rather than a tuning event like TAS.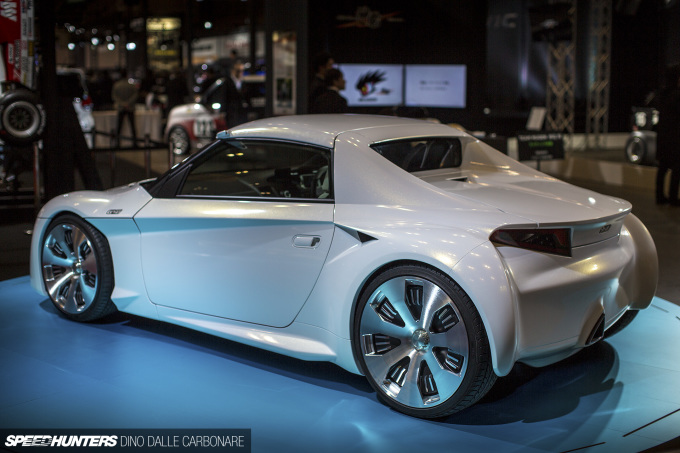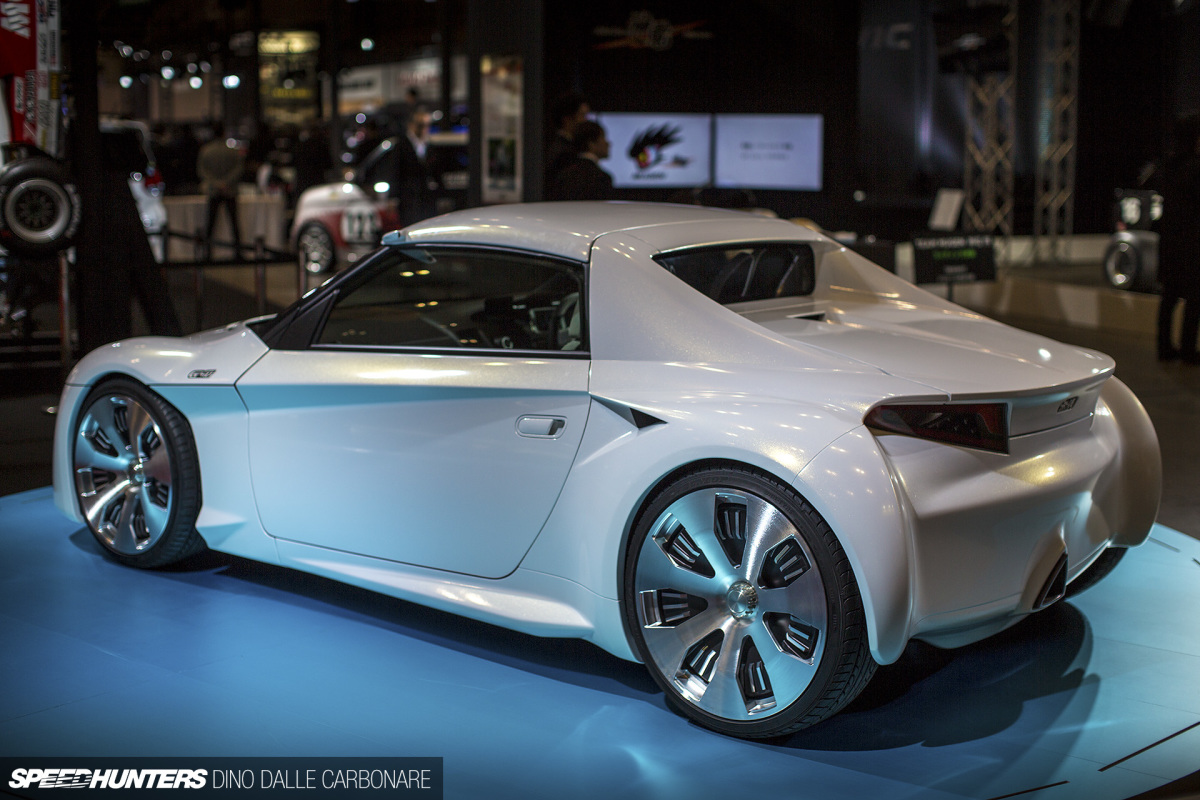 Pretty much every single panel has been altered, modified and restyled. The result is probably best described as a futuristic take on the S660 platform.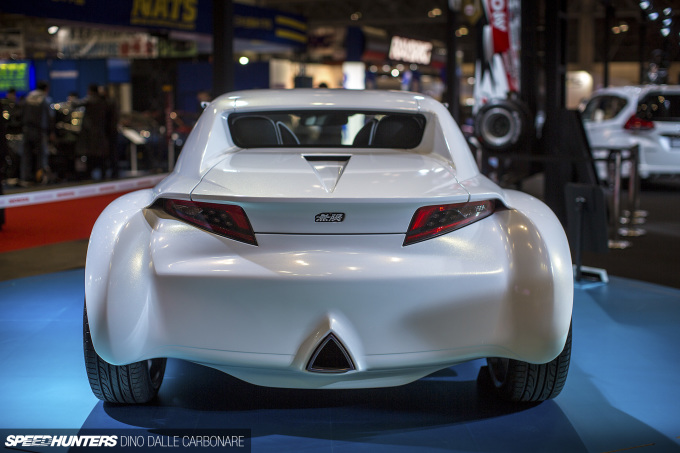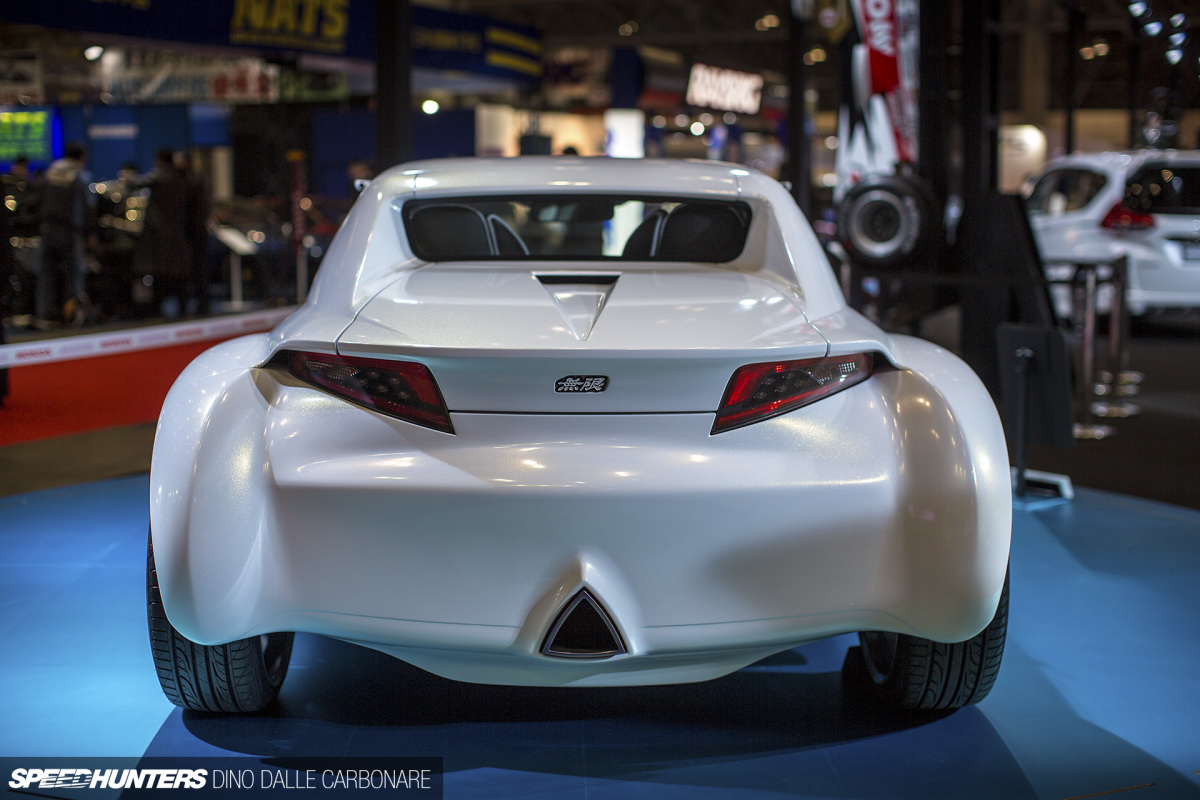 We haven't seen Mugen go this wild on a car since the NSX-RR, and that was eight years ago. To refresh your minds, here's a feature I did on that car back in 2009. There's a good chance that this car and its parts will never make it to market, but it's nonetheless fun seeing Mugen do exciting things like these. Now, guys, please give us a new-gen Mugen NSX!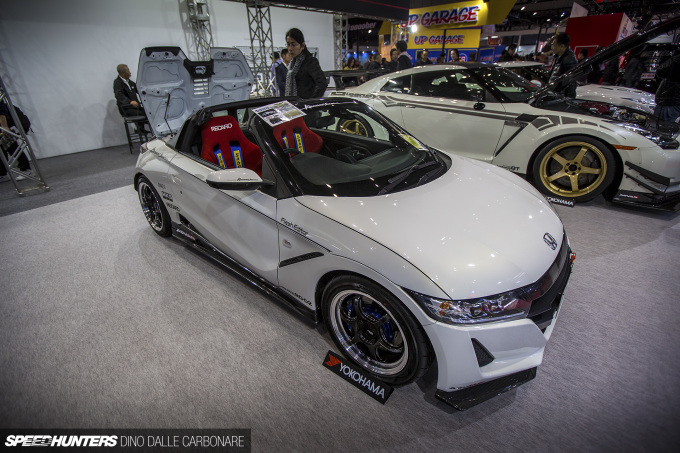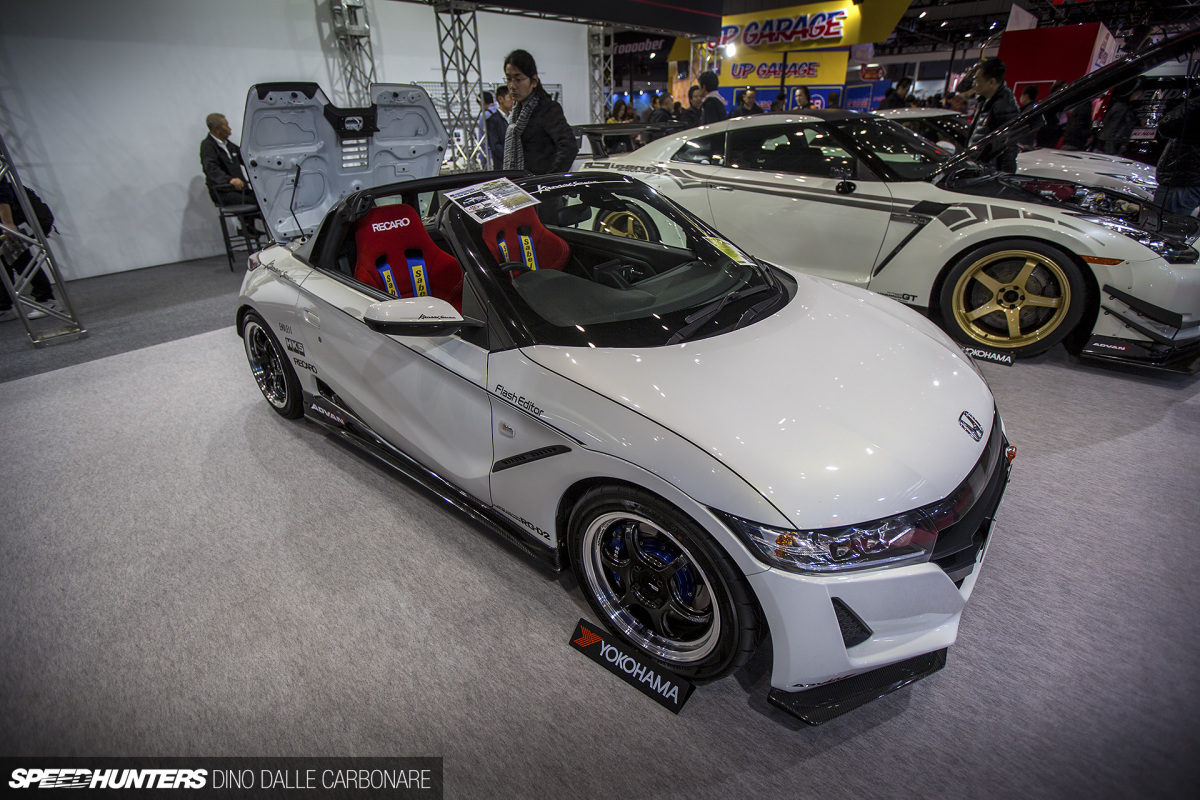 Despite Kansai Service having big-power GT-Rs in its TAS booth, it was this S660 that took centerstage. The demo car very much follows the philosophy that you would expect to see in any other car from the famed tuner, with everything based around performance and an overall balance of handling, braking and of course functional looks. That's why the exterior wears carbon under spoilers beneath the front bumper as well as a pair of redesigned skirts. The Advan RG-D wheels are fitted in a 15 and 16-inch staggered setup and are shod with Advan Neova AD08Rs. Through the spokes you can also spot the Endless Micro-6 6-pot brake calipers.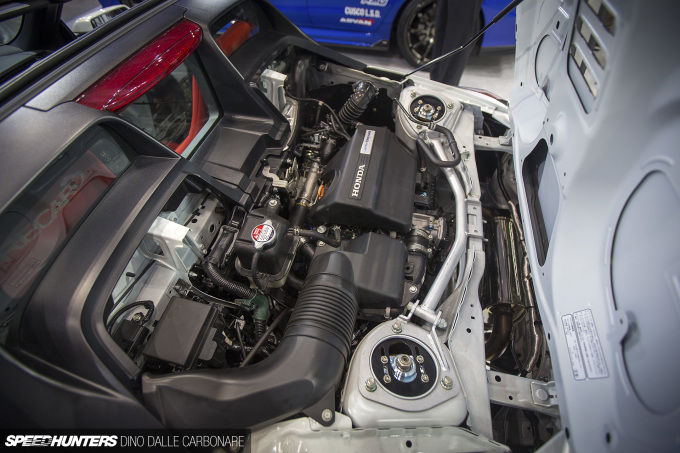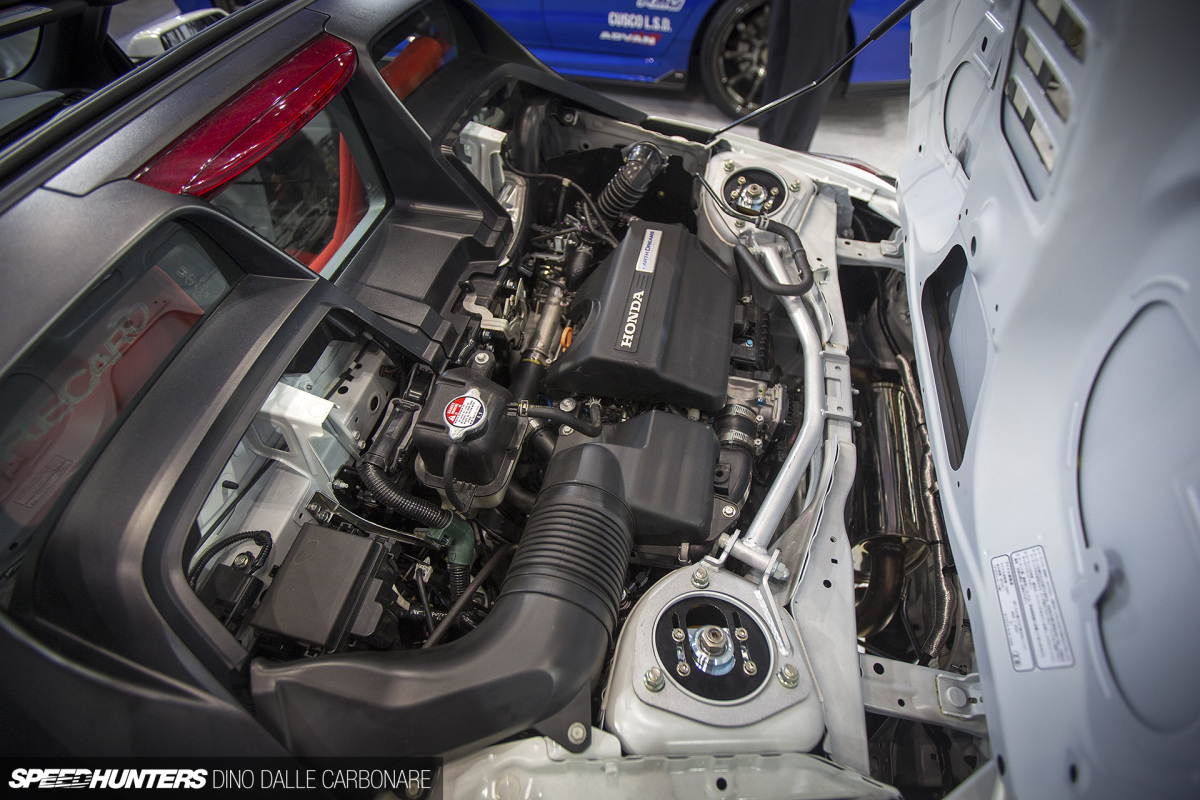 The little 660cc S07A engine has been boosted to 110hp thanks to an HKS GT100R turbo kit, Legamax exhaust system and a ECU remapped by Kansai Service.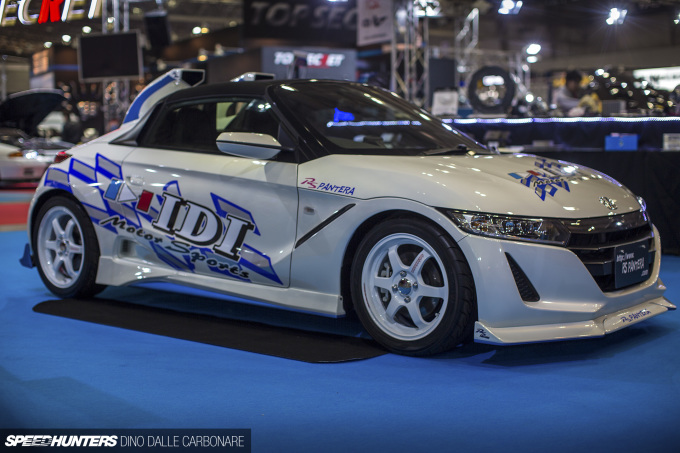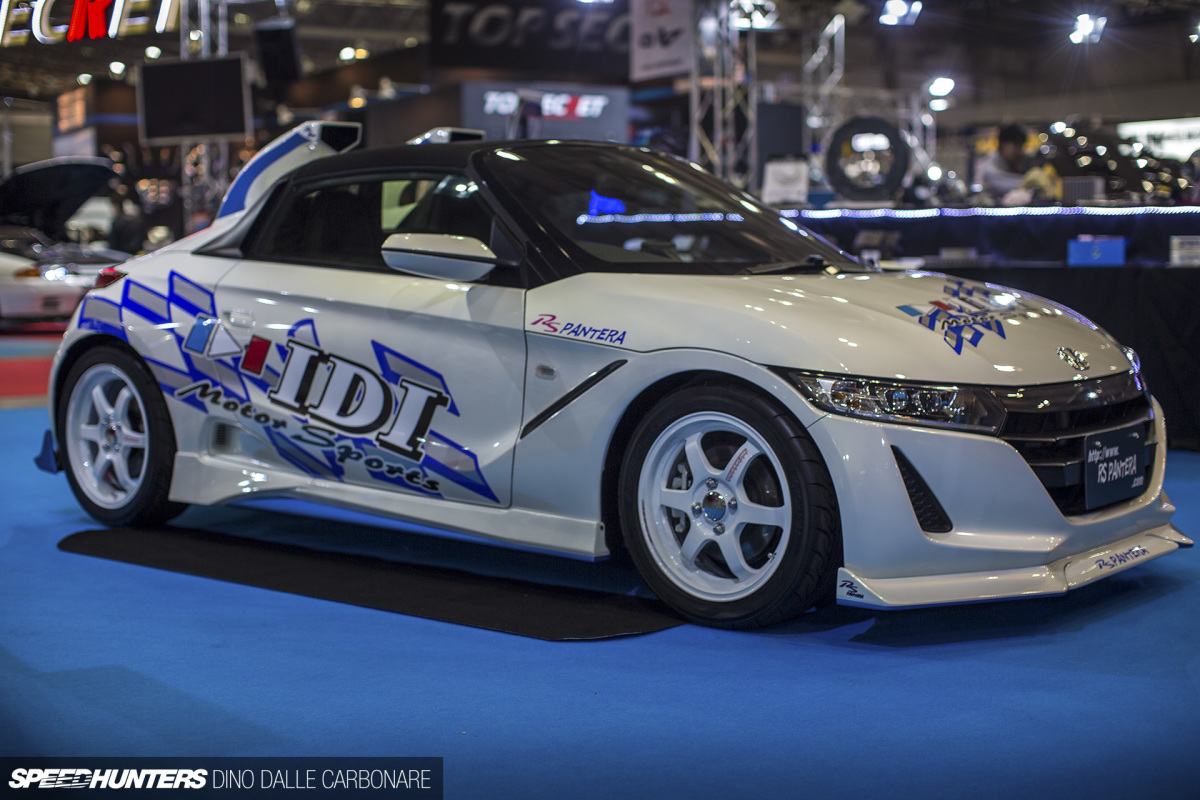 While RS Pantera is a shop most would identify with rotary tuning, it did have a few interesting non-Wankel cars at the show, one being this S660 sitting on white RAYS Volk Racing TE37s.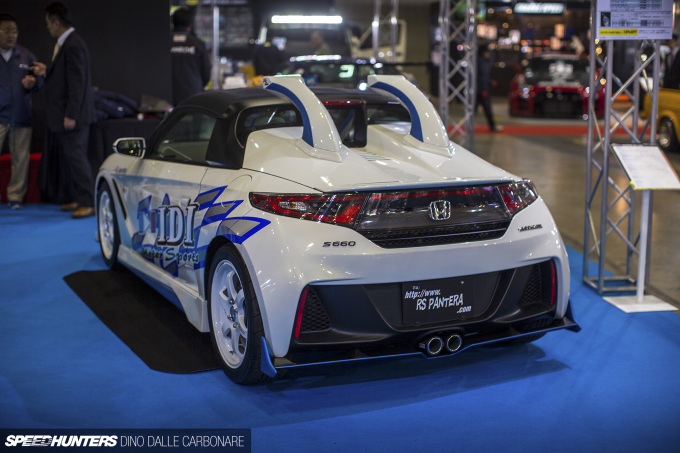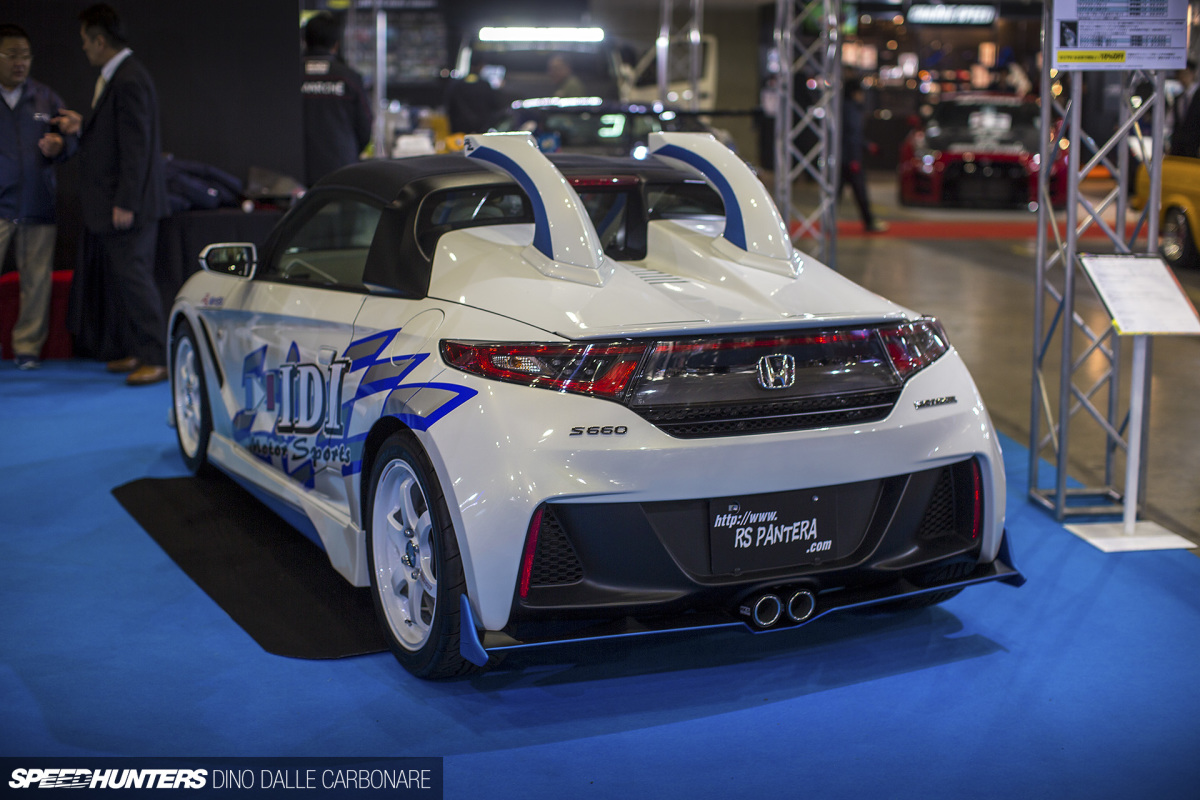 Aside from the pretty comprehensive aero, the car stood out for its twin scoops protruding through the engine cover.
While one is still a dummy and will eventually feed the air box, the second directs air towards the custom enclosure built around the intercooler. The motor in this car also sports the HKS GT100R turbo upgrade kit, boosting power to 110hp.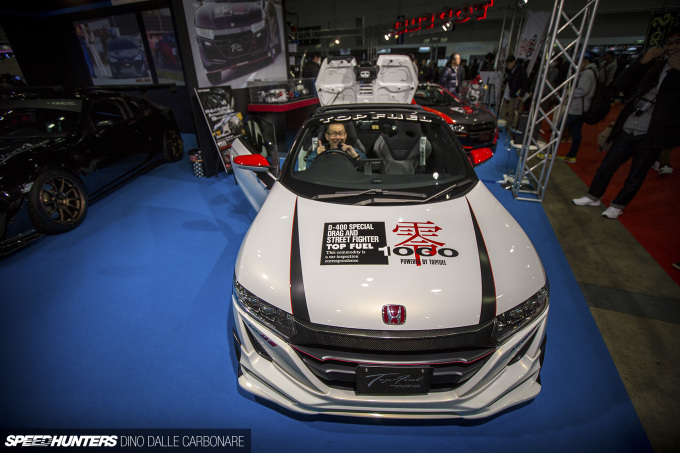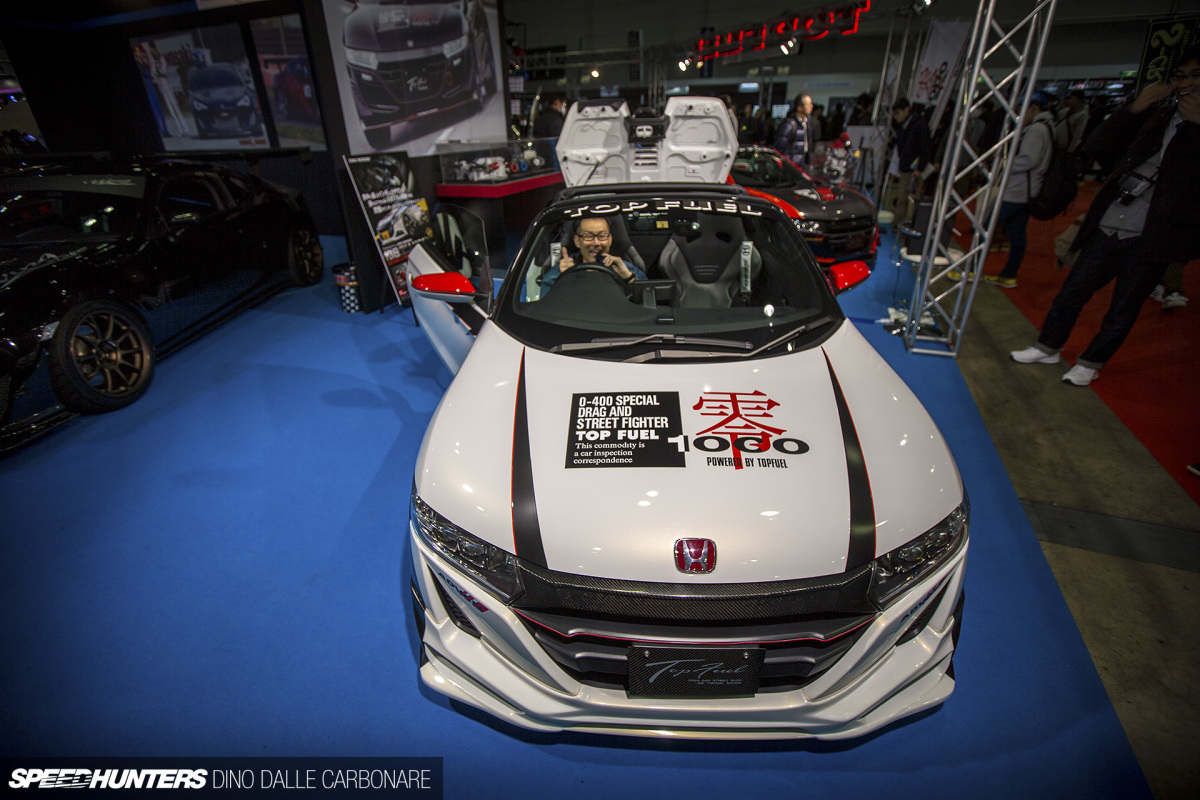 Only after snapping a few pictures of the white S660 on the Top Fuel booth did I realize I was in fact walking right into a little talk show. Not to worry, the guy on the mic sitting in the car gave me a thumbs up and I continued to grab some shots. He was actually going through the car's spec and the whole idea about it, and like all the other examples we have seen thus far, this car also runs 110hp thanks to the HKS turbo kit, but does so with a CVT transmission. Honda probably knew that pretty much every owner out there would modify their car so added extra strength to the continuously variable transmission (aka scooter gearbox!)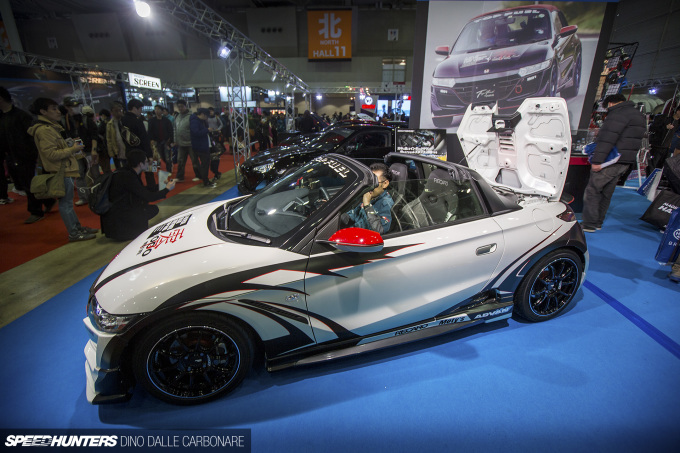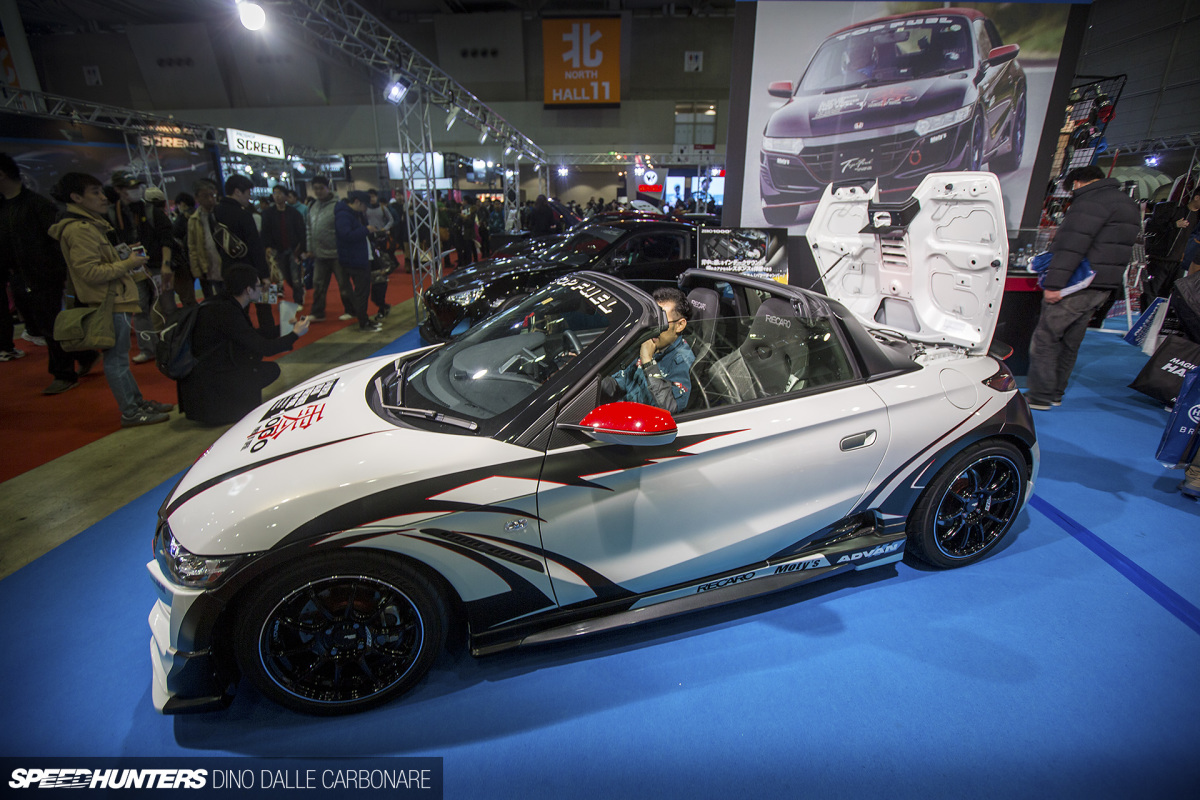 Despite employing the most annoying and hated form of gear shifting (yes, I know, there are no gears), the car still looked great thanks to a full Mugen aero kit and Advan RZ-II wheels – 15-inch up front and 16s at the rear.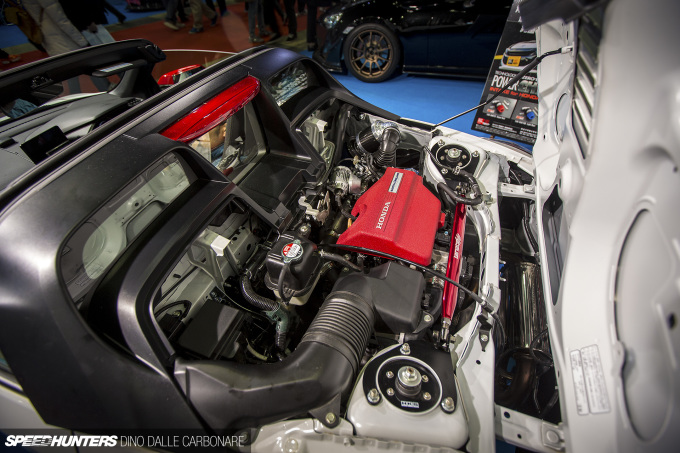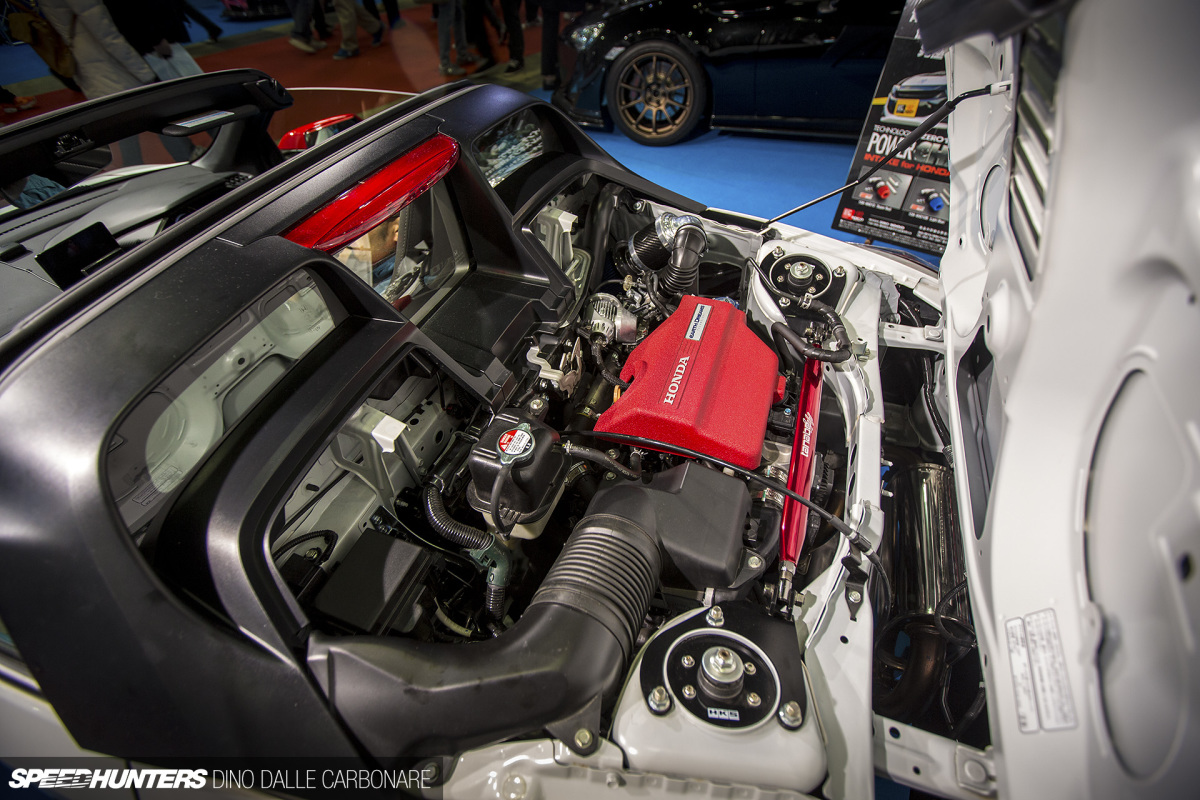 I like how the engine looks stock yet hides quite a significant bump in performance.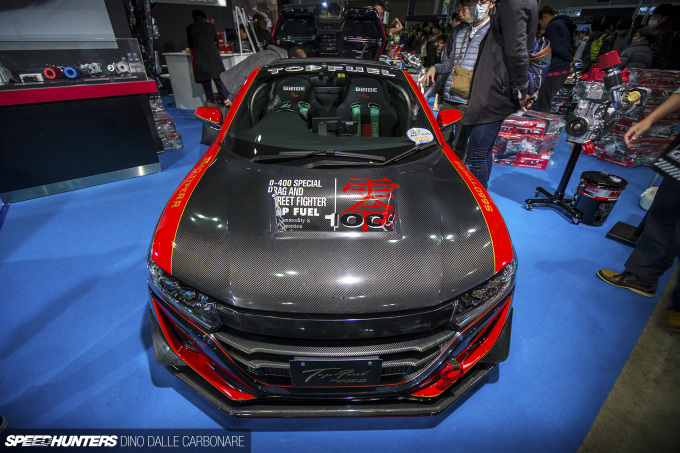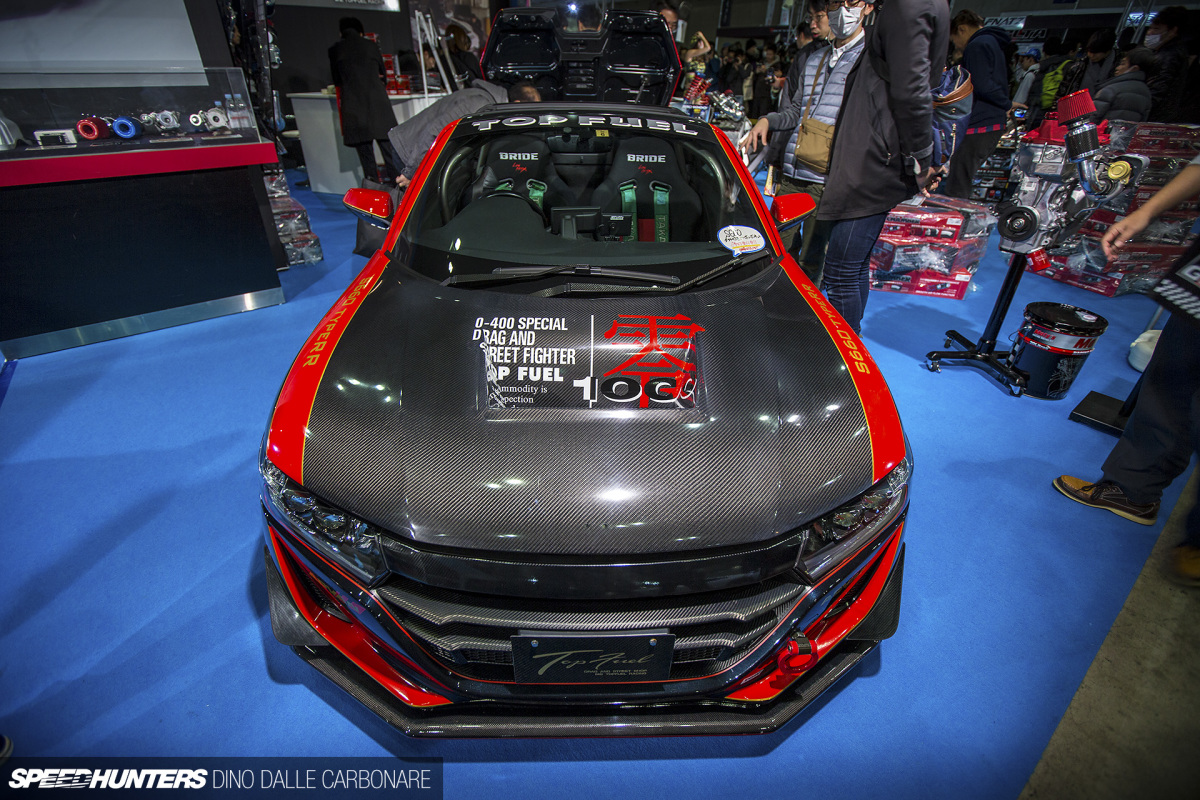 But that's not it from Top Fuel; it had another S660 on show, a more focused track version which really piqued our interest.
Visually, the engine was sporting quite a few more mods, starting off with a Top Fuel Power Chamber filter and intake. The engine was then mated to a custom turbo set up, big capacity injectors and a high-flow fuel pump to really push the motor to the biggest power we've seen out of an S660 to date: 135hp. That's more than double what the stock engine can muster and a guarantee of some serious fun.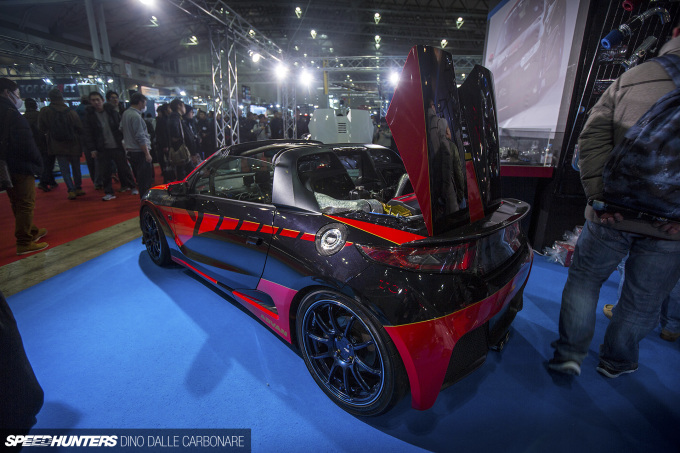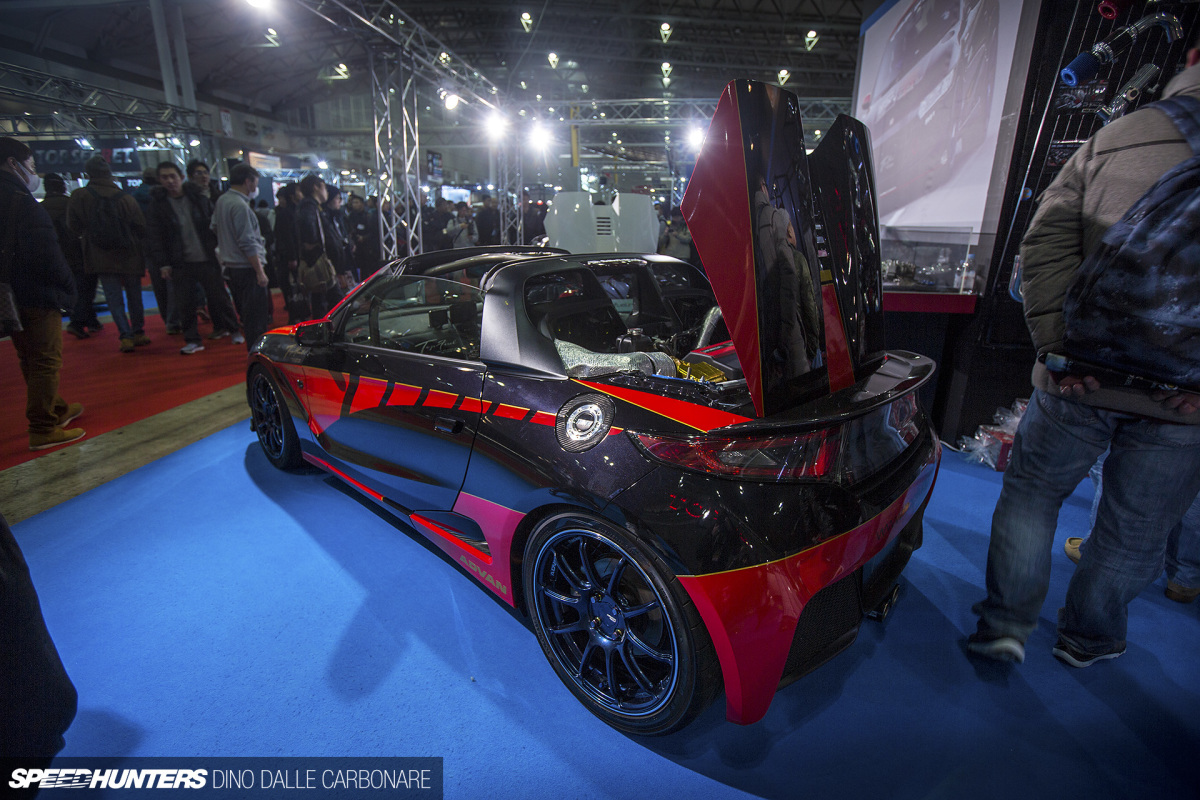 The staggered wheel setup of the S660 remains, but on this car it was sporting 16-inch Advan RZ-IIs up front and 17s at the rear.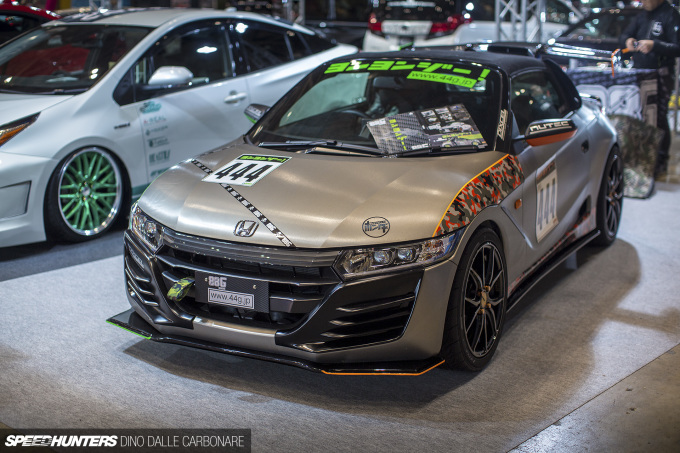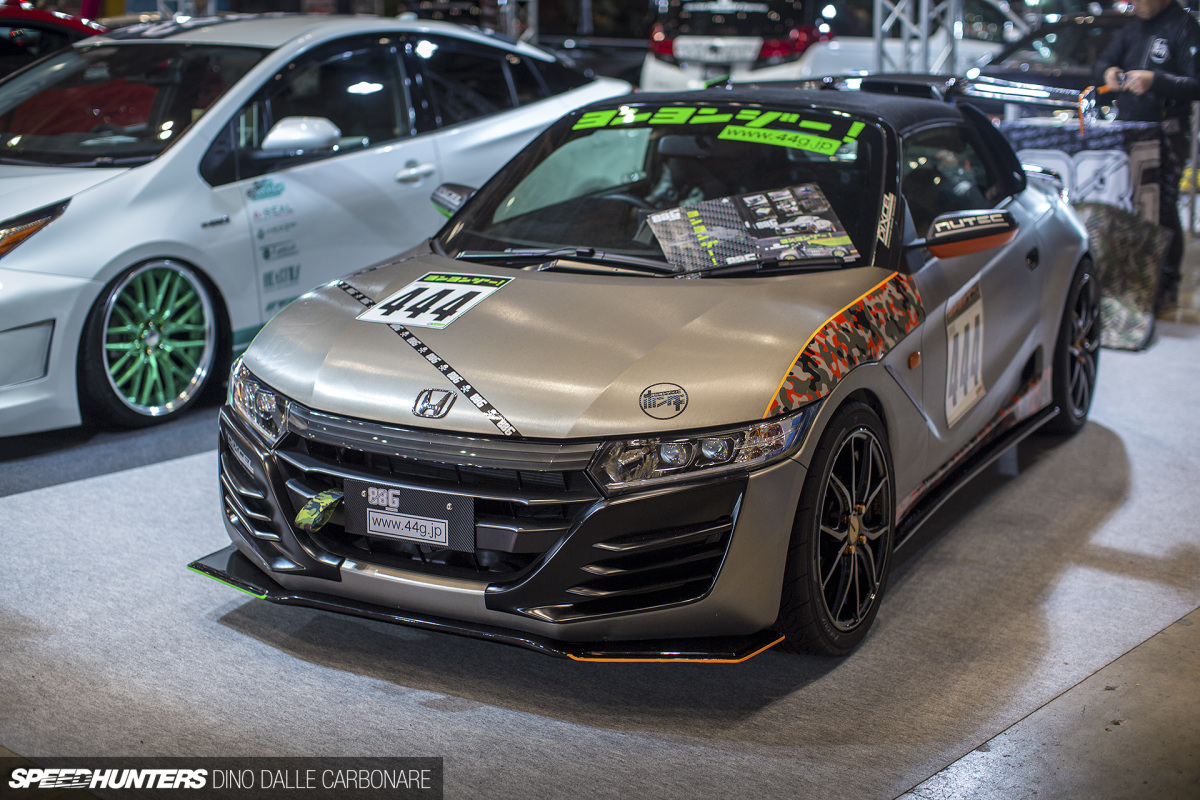 88G is a new brand born especially to create tuning parts for the S660, and its demo car stood out for a pretty different sort of design language. This one is slightly more extreme than what we've seen so far, with a big protruding front lip spoiler, roof and side scoops.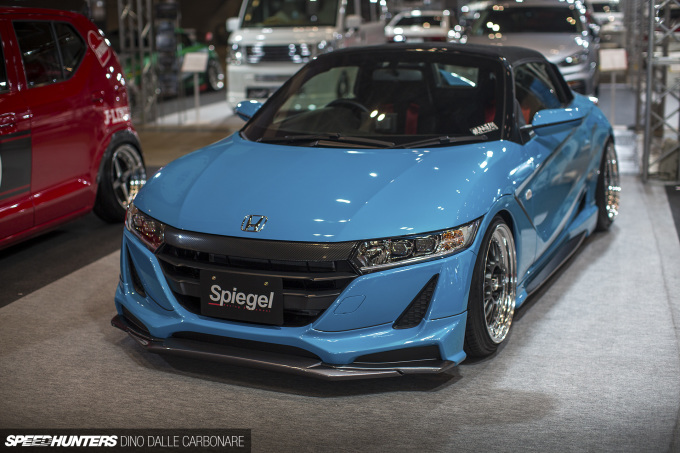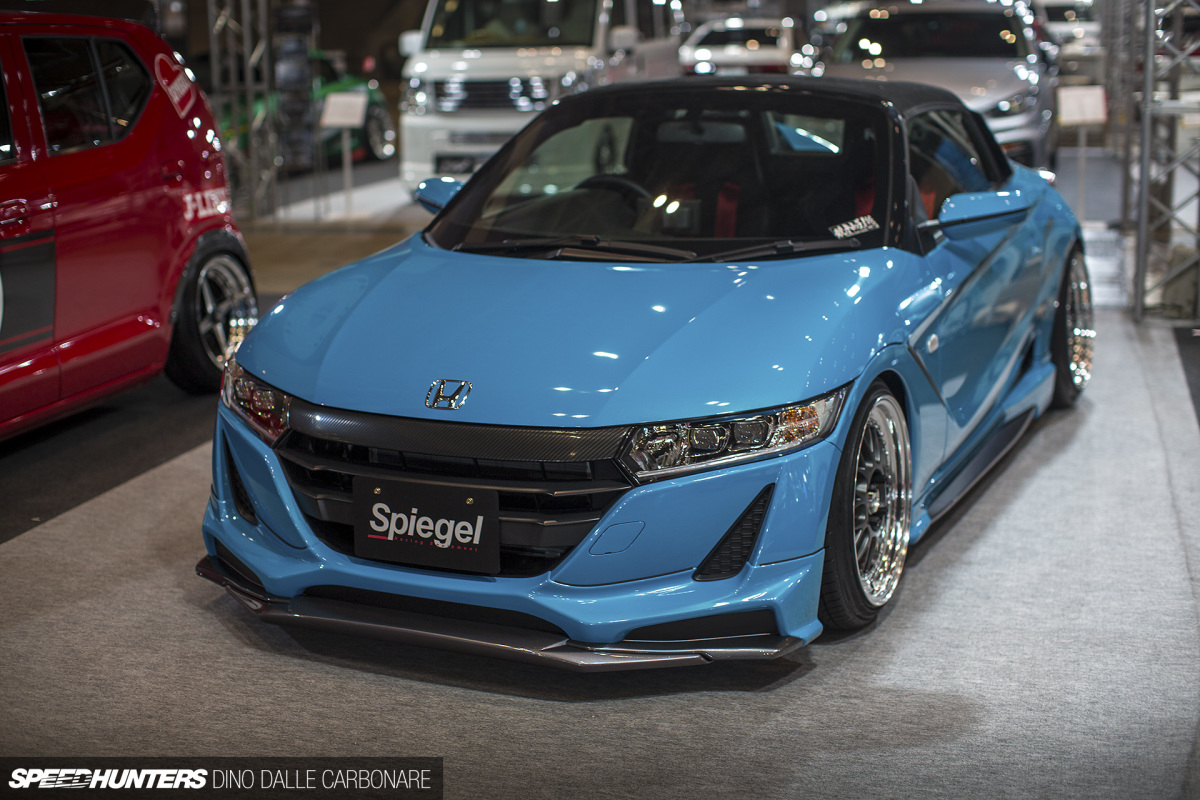 Located pretty much in front of the Speedhunters booth was Spiegel, a company synonymous with small cars and one you may remember from previous years with their GT3 RS-themed Daihatsu Copens. This year it went full-out on the S660 and this is the result.
I was loving the tight fitment of the Work Meister M1s and the aggressive yet subtle aero additions.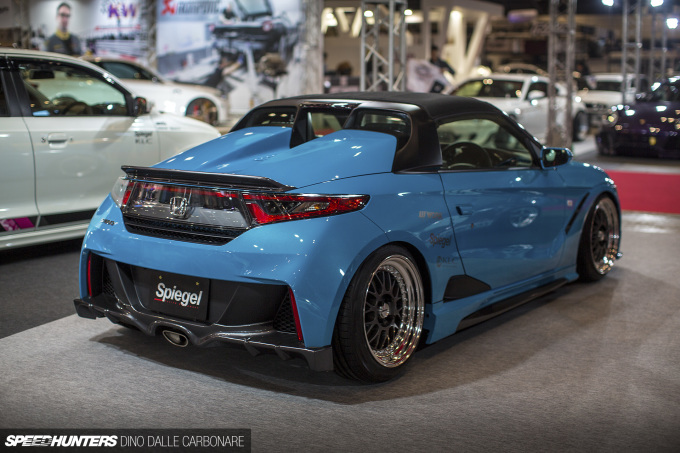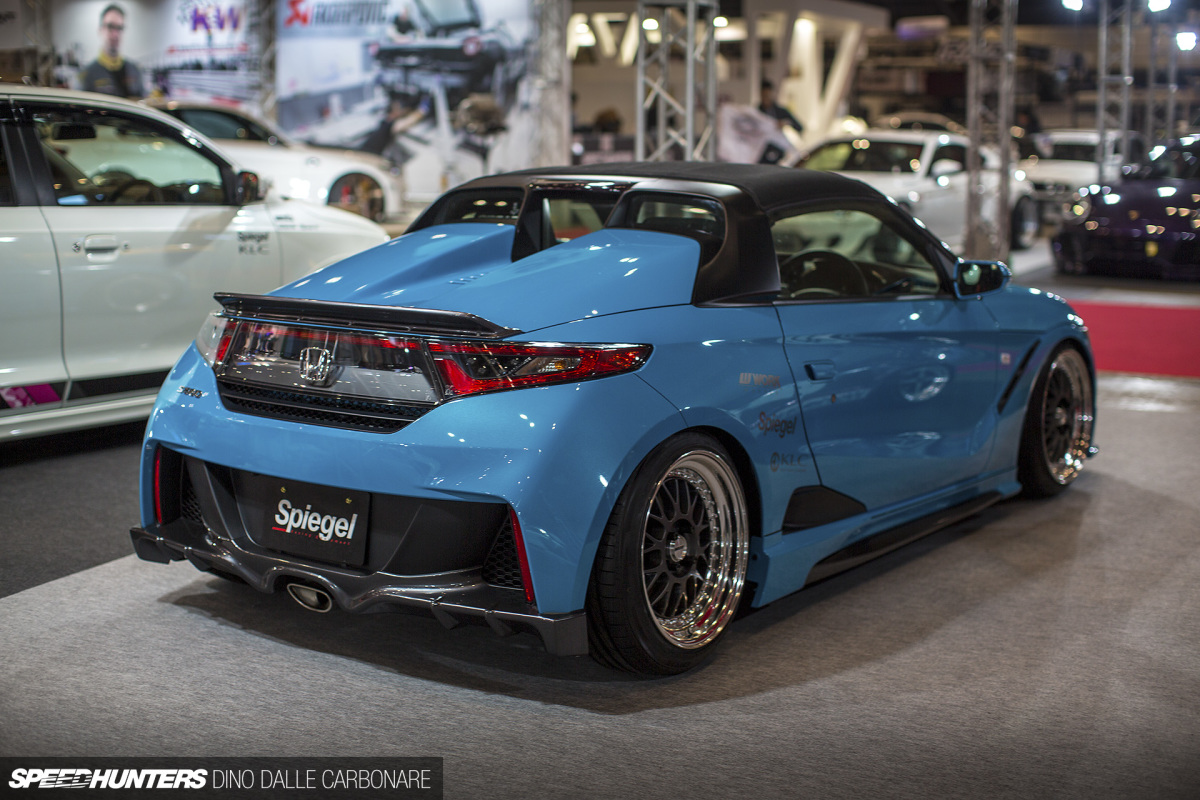 I definitely like something as simple as a ducktail spoiler at the back of the S660 rather than the obligatory JDM GT wing.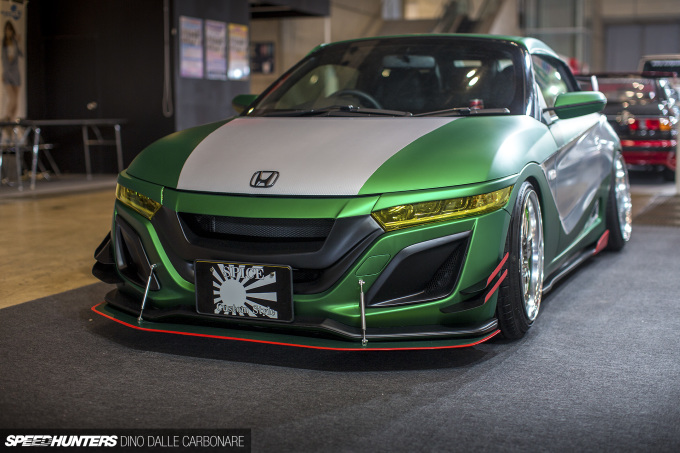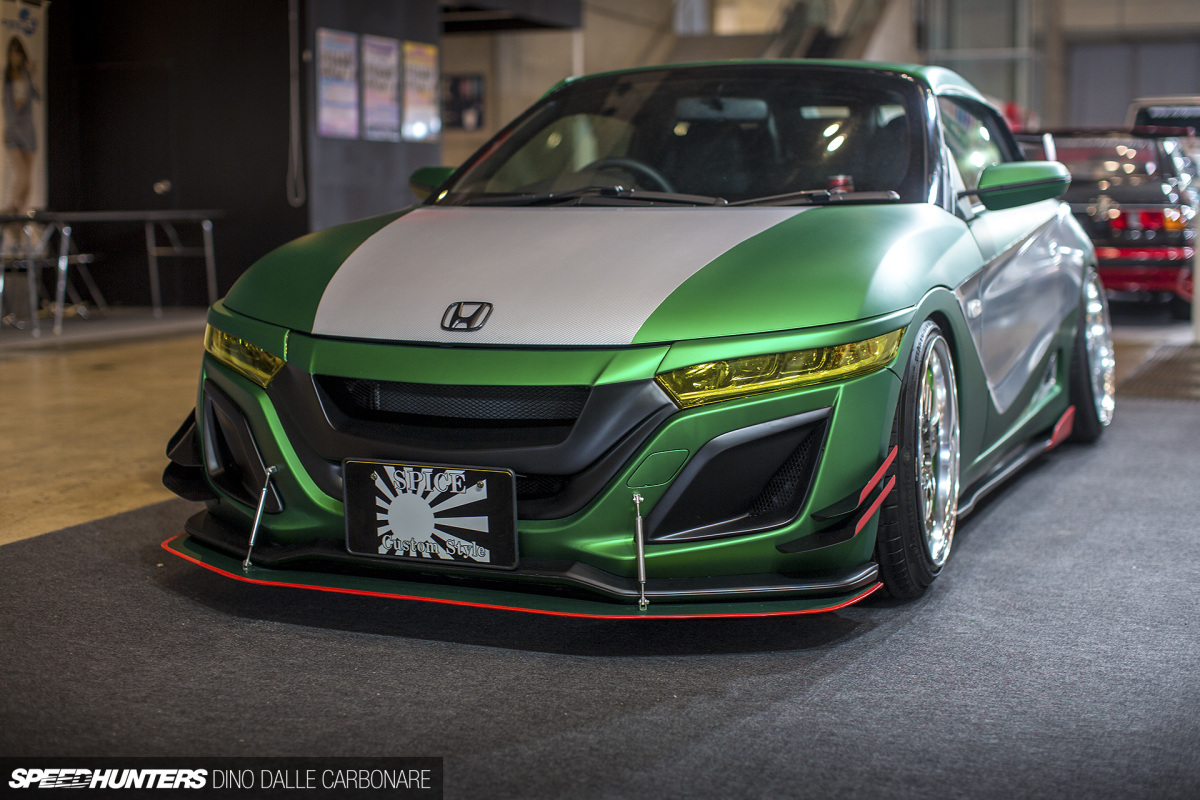 Want to go wilder? Spice has got you covered with what looks like a body conversion inspired from GT race cars.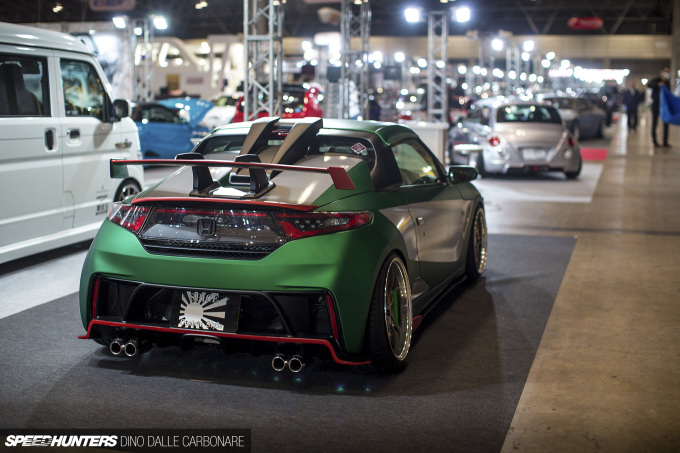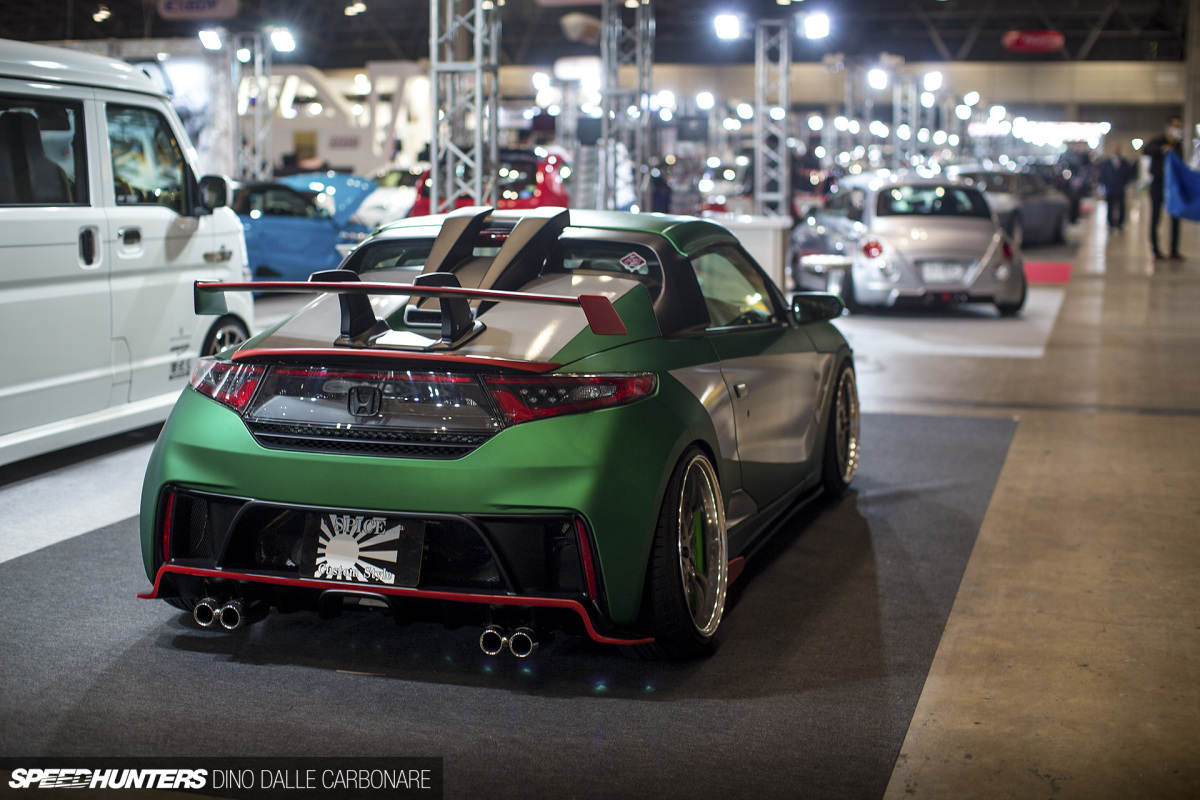 There's even a wing with swan-neck stays and a comically over-the-top quad-exhaust system.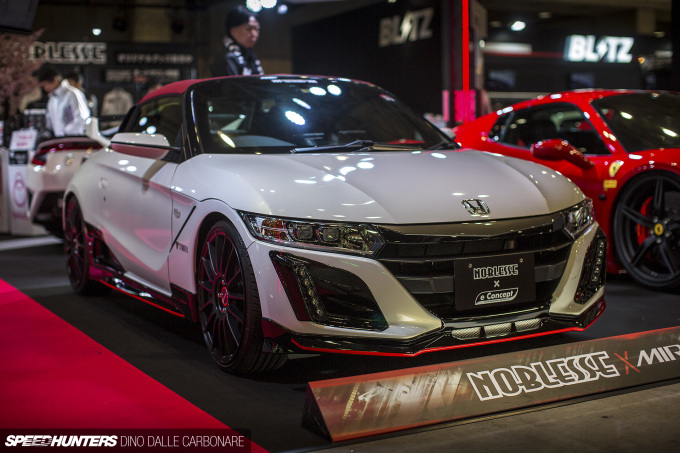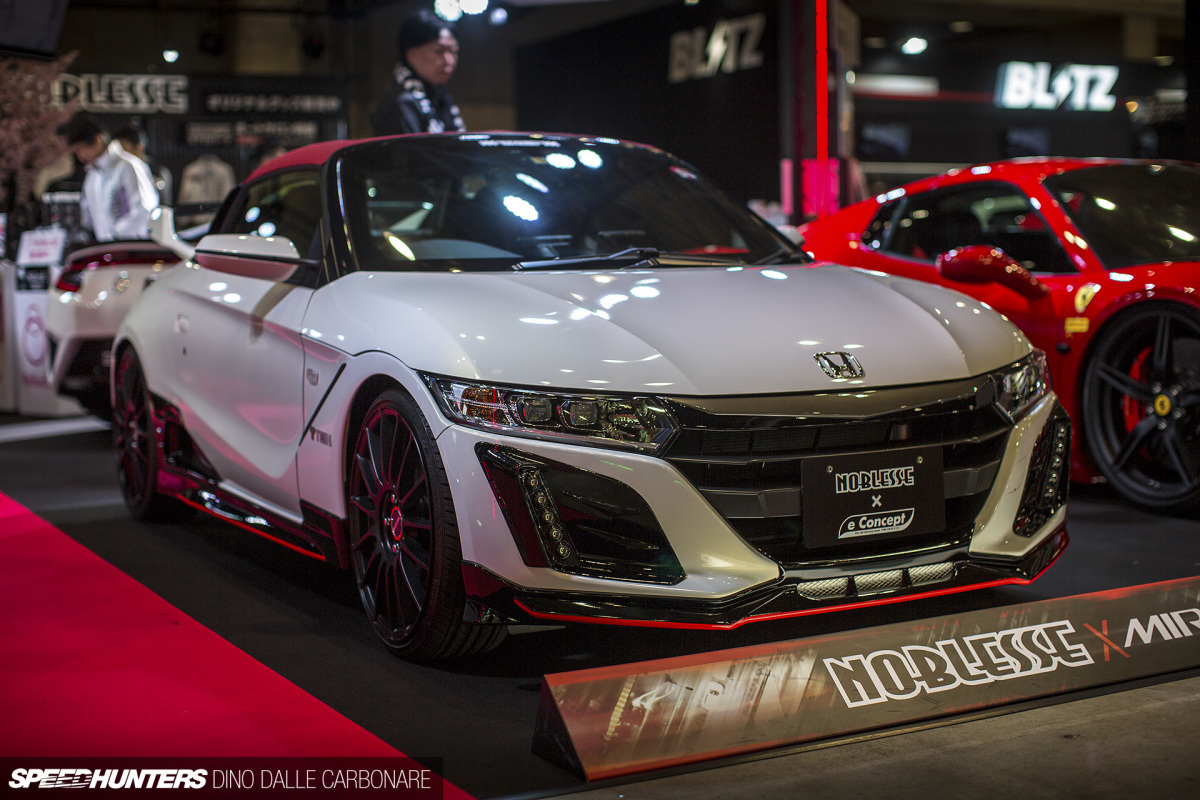 Noblesse may have been one of the few booths to have a new-gen NSX on display at TAS, but its S660 was getting just as much attention.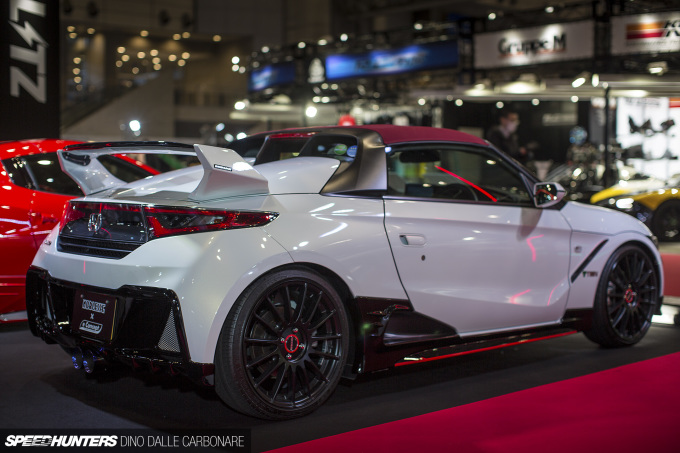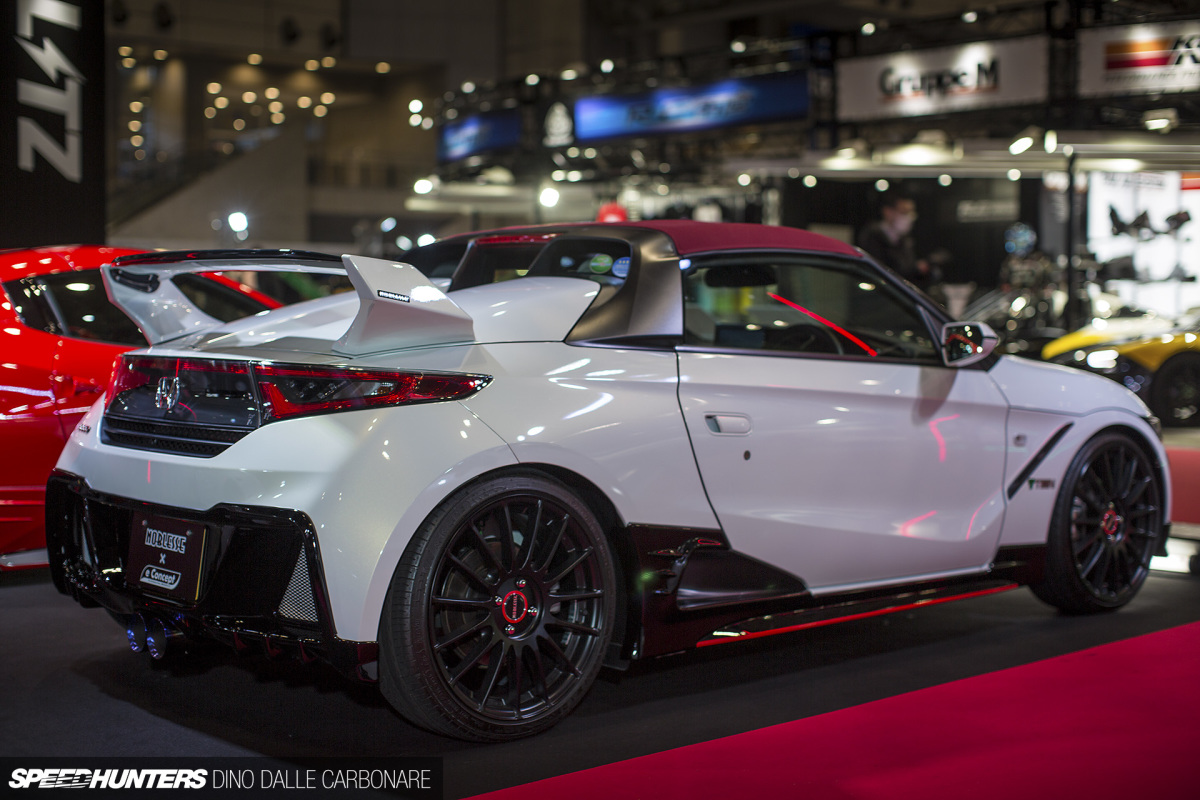 While the car may have been more geared towards looks than performance, the quality of the parts it was fitted with made it stand out. I rather liked the titanium exhaust system it was running.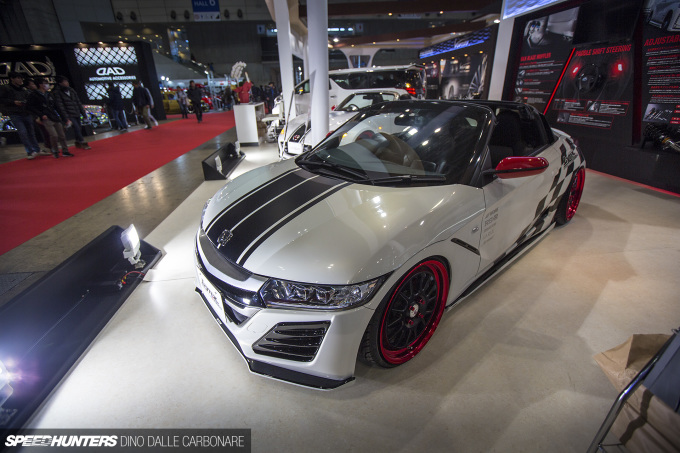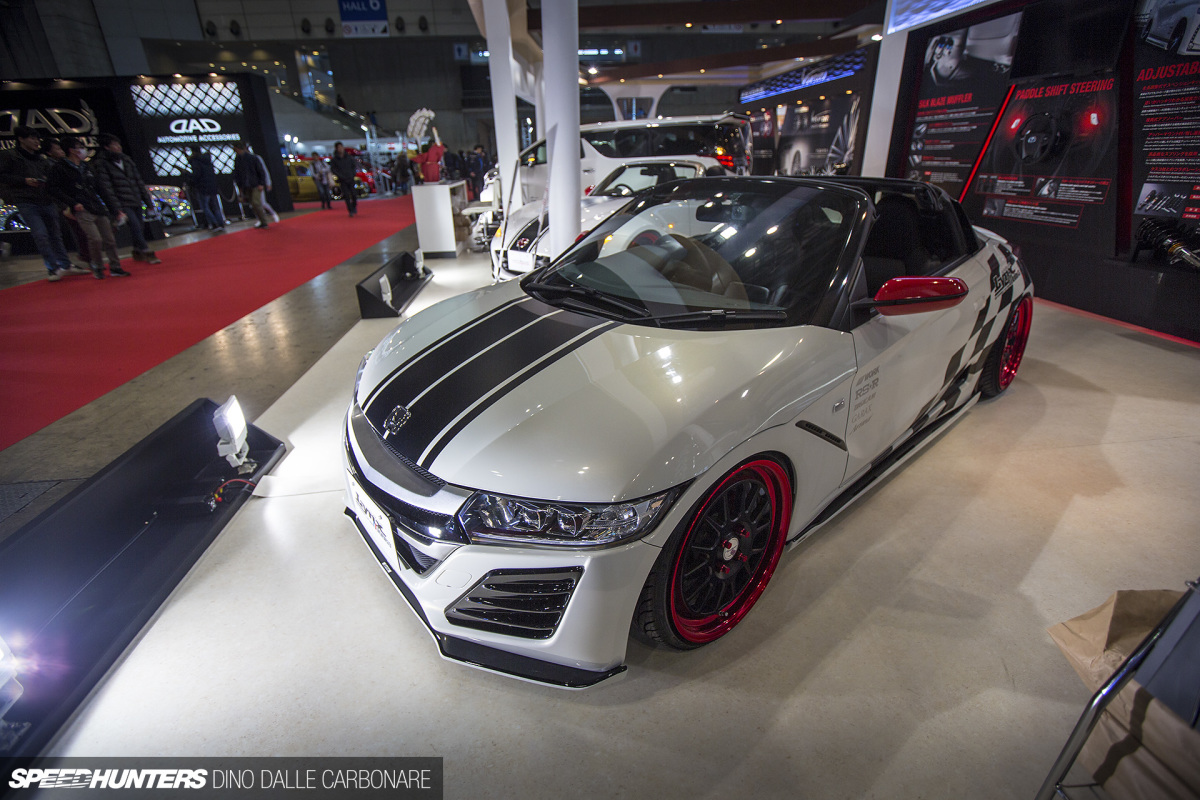 Seeing the S660 presented in so many guises made it obvious that the tuning industry in Japan is really lusting after something exciting to devote their R&D towards.
It doesn't matter if performance is your main philosophy, or like this Lynx Works demo car, more focused towards the aesthetics – the S660 is a big win for Honda and the aftermarket world in general.
Now Honda, Nissan, Toyota, Subaru, Mazda, Mitsubishi – please, give us more interesting (and affordable!) cars to play with. The masses may like CVT minivans and hybrid crossovers, but don't forget us enthusiasts!
Dino Dalle Carbonare
Instagram: speedhunters_dino
dino@speedhunters.com