In words, at least, this is a car that will almost certainly evoke a sigh or two.
It has all the right (or wrong, depending on how you choose to look at it) ingredients for a drift car: an LS2 V8, a Rocket Bunny kit, some SSR mesh wheels and Air Lift Performance suspension. There was a time when this combination would have blown people away, but now it's almost the expected, and maybe the proven choice for a fun street/track car.
But, I've long since learned that it's not how you stand by your car, it's how you race your car.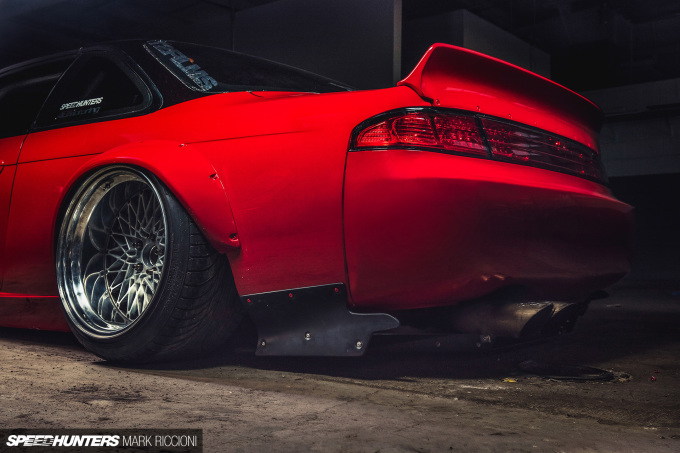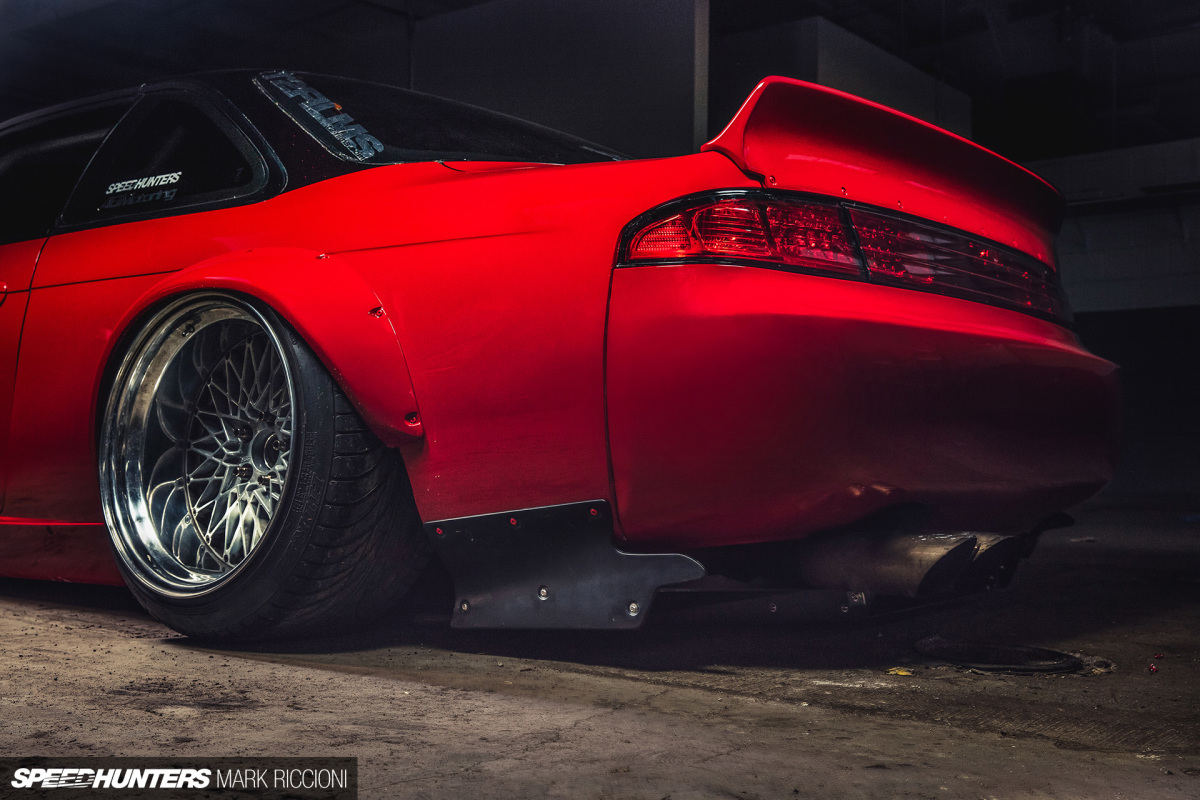 This isn't the first time that this particular car has appeared on Speedhunters, but we do feel that it's worth a second look as it has evolved since Bryn originally featured it. It's still evolving too; since Mark captured these photographs, it's now running a supercharged LS1 making 560hp to the wheels. It's far from a show pony.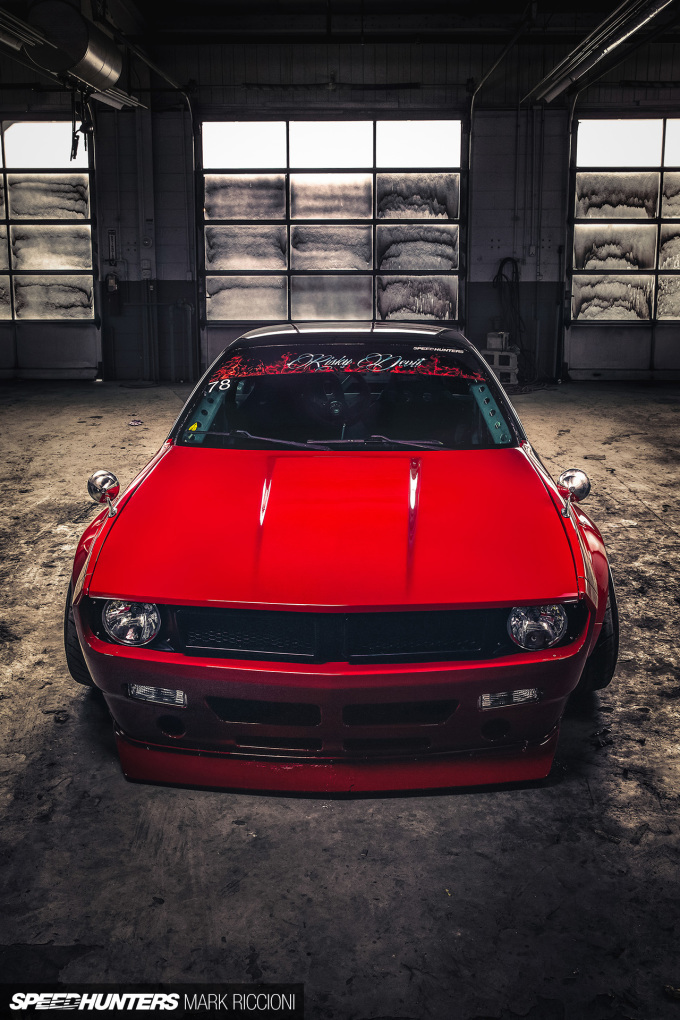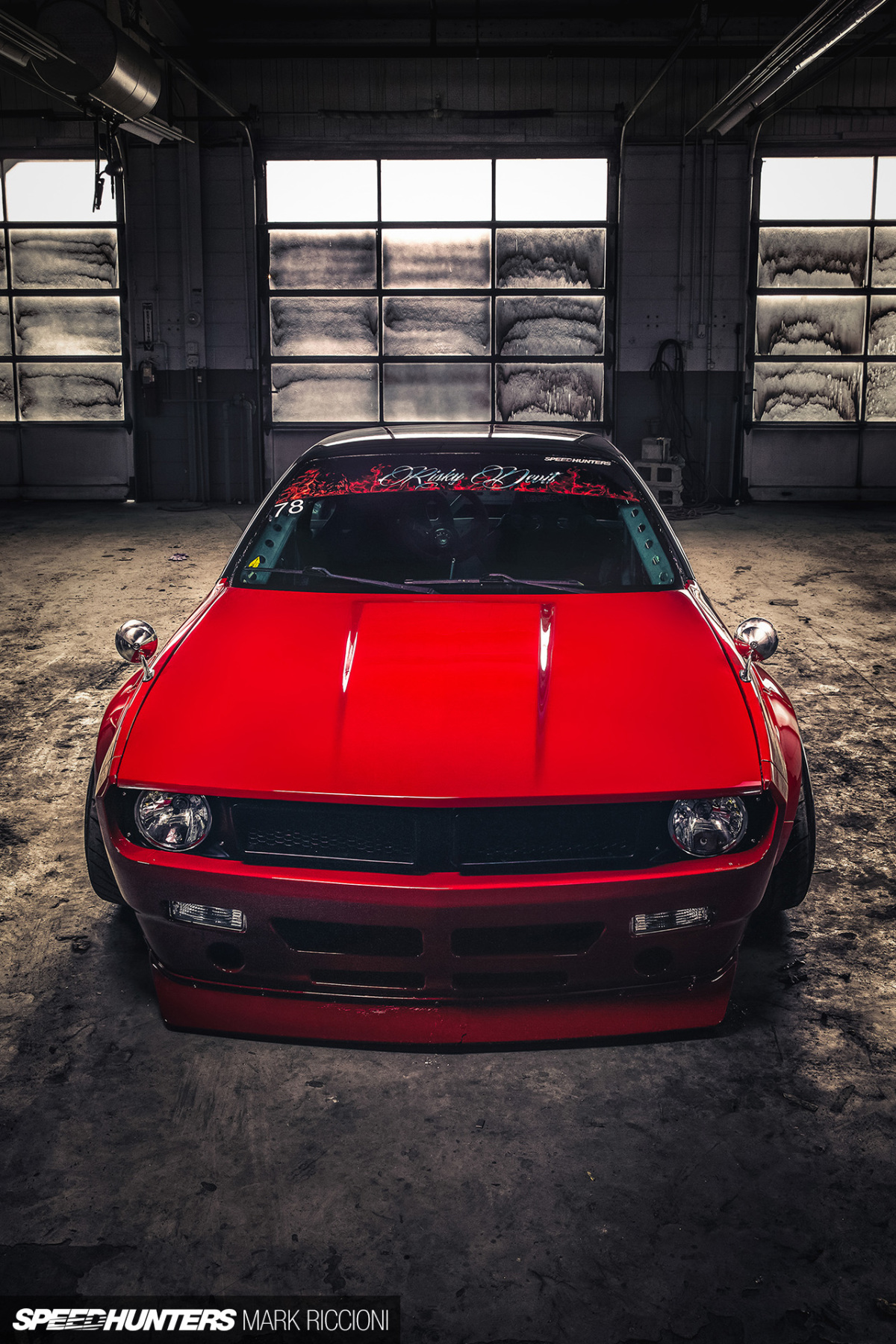 Drifting, as a whole, is about expression. It's always been this way and some might argue that non-competitive drifting is perhaps the purest form of drifting, as it offers the driver the most amount of freedom with regards to expressing themselves. Risky Devil, established 2007, are maybe the most recognised crew from the United States, mostly because they epitomise this mantra so well.
There is a particular look that's considered appealing in this community: as low as possible, wide wheels with lots of dish and as much smoke pouring off the back of the car as achievable. This 240SX delivers on all of these things.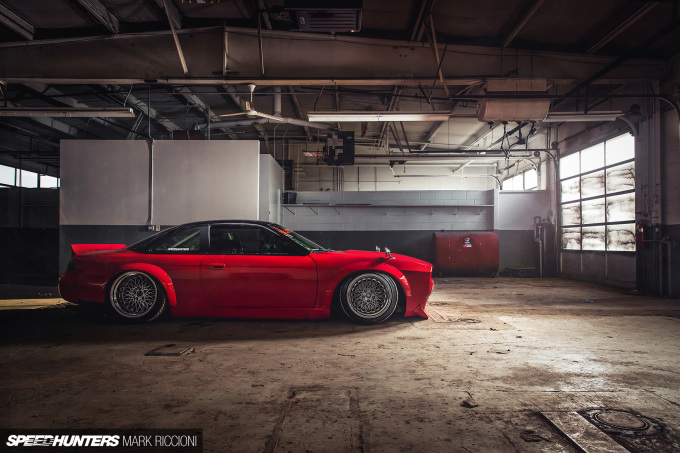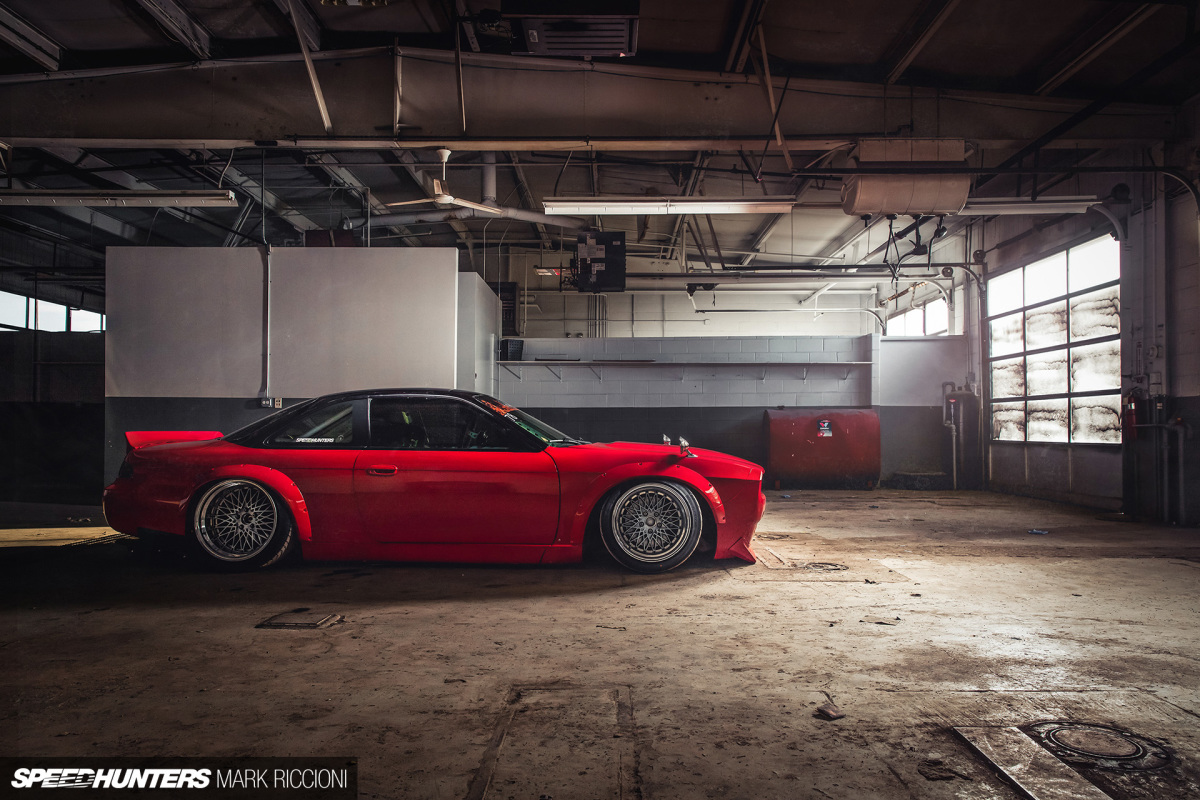 The whole package is a visual treat. While I had seen pictures of the car before, I don't think I appreciated the two-tone paint scheme; the black roof and pillars are maybe the most important part of tying the Boss kit into the S14, itself combining US and JDM style into one car.
While it might not be a fully fledged competition car, safety has still been addressed in the most comprehensive way. Fixed-back buckets and Takata Racing harnesses are enclosed by a full FD specification rollcage. The aim might be fun, but that doesn't mean that the impact will be any softer if the worst happens.
Seeing a car static in photos is one thing, but actually seeing it living and breathing in video is another. I managed to dig out this clip on YouTube by danbcr which gives a pretty good insight into the sort of life this car lives. Sure, it might make you flinch when you see it, but I respect that the car is still out being driven as intended. It's better than the alternative, right?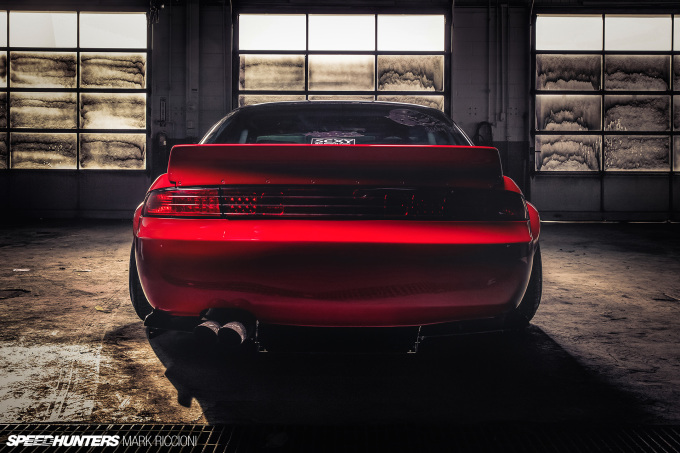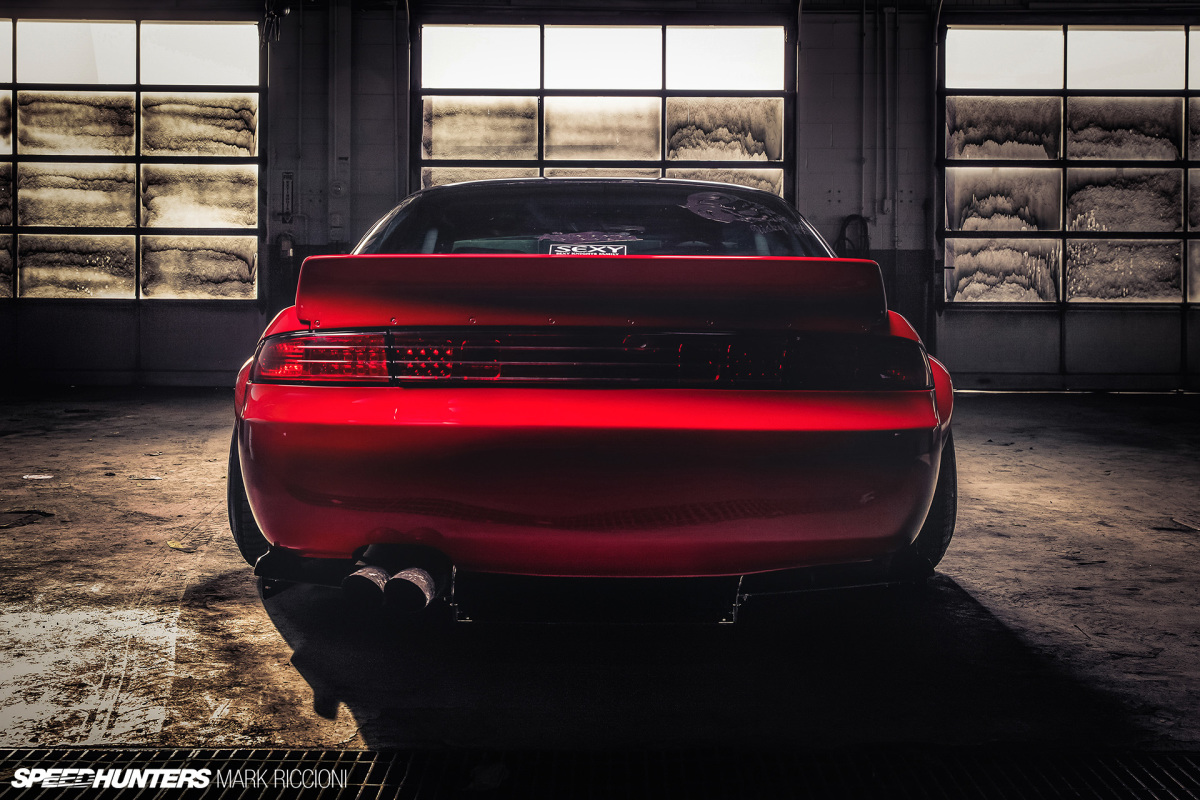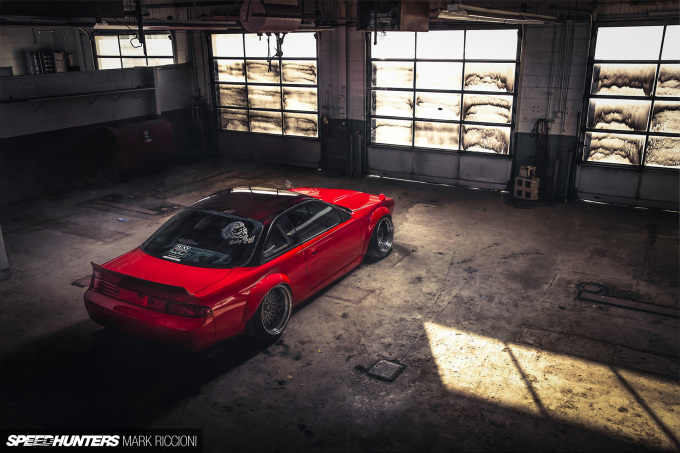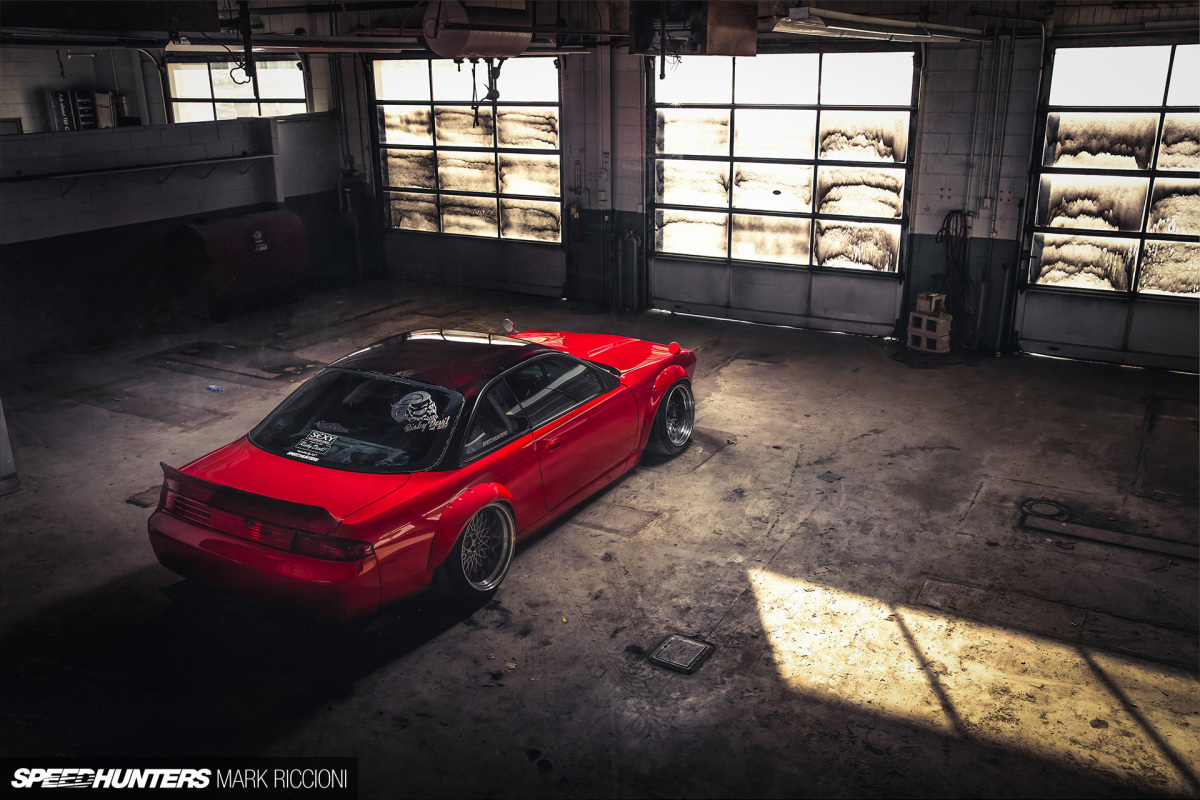 I don't think it's anything that we haven't seen before but when something looks this good, I see no issue in setting aside some of the infinite amount of webspace for it. You might forget about it in an hour or you might not stop thinking about it for weeks, but I'm just glad it exists.
Paddy McGrath
Instagram: pmcgphotos
Twitter: pmcgphotos
paddy@speedhunters.com