We're Spoiled
These days we're pretty spoiled when it comes to big American V8 muscle cars. On the Ford side, the GT350 is mind-blowingly quick. On the Chevrolet side, the new Corvette Grand Sport is giving its European rivals a good run for their money. And on the Dodge side, the Hellcat Charger and Challenger brothers are a couple of the most powerful production street cars on the road.
While none of the performance machines I mentioned are even close to being classed as expensive, they aren't at the cheaper end of the spectrum either; they all sit around the $65,000+ mark. So what happens when someone wants something fun, but doesn't want to outlay that much money?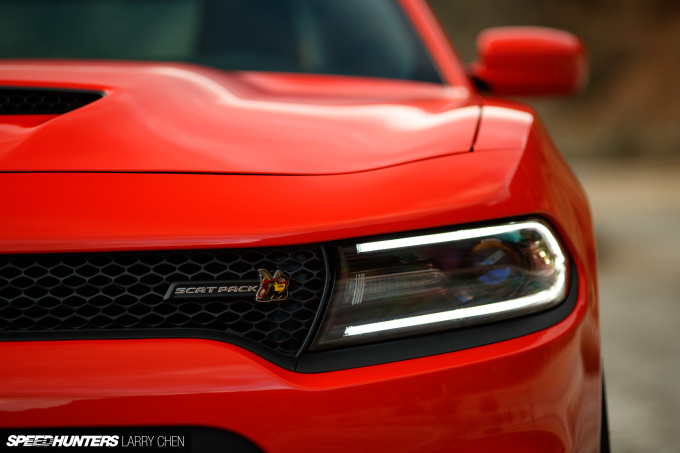 Well, in comes the Challenger and Charger R/T Scat Pack models.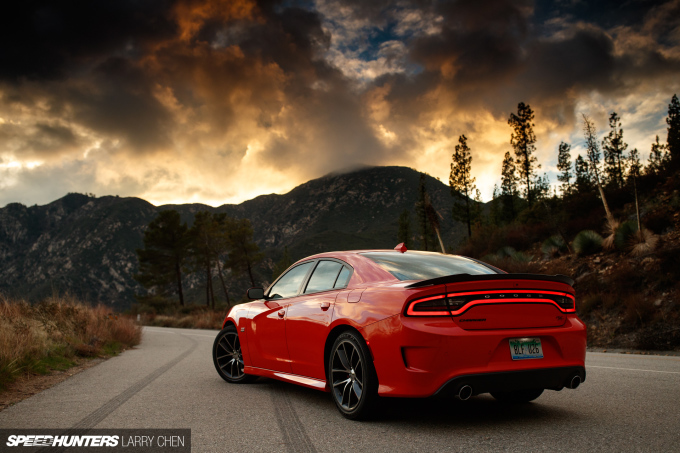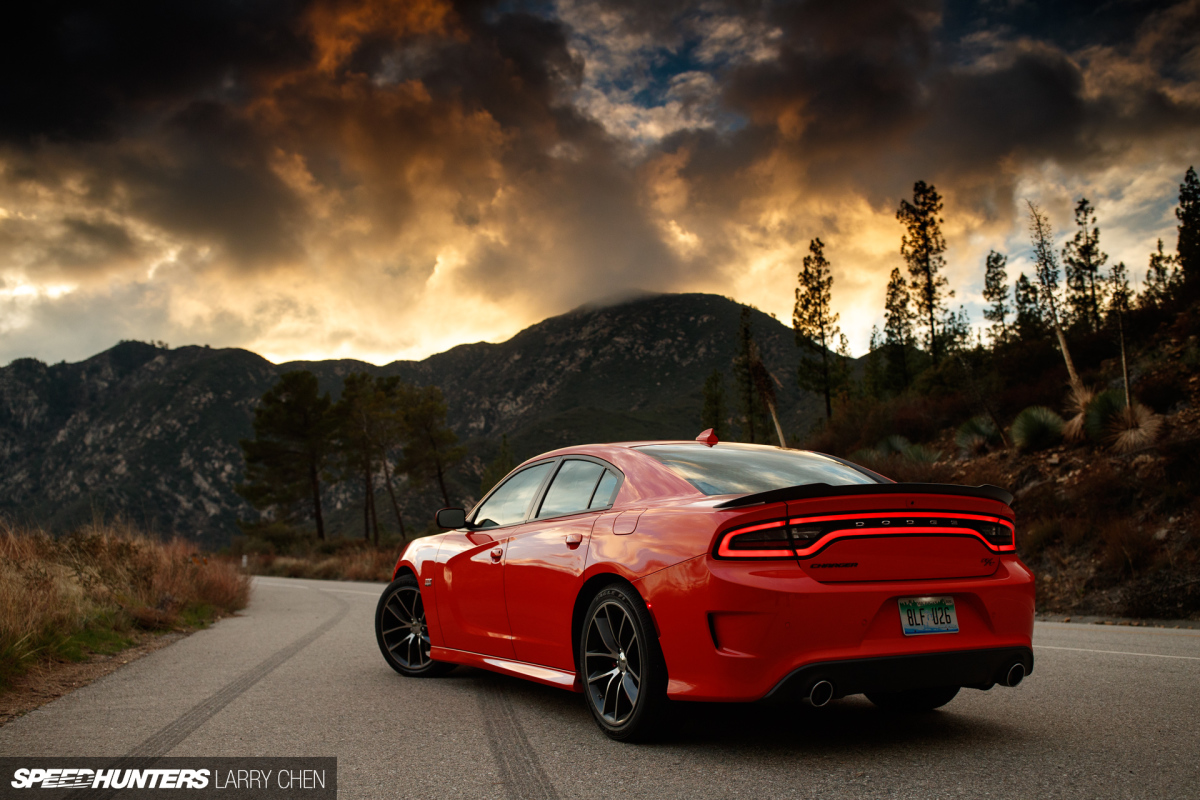 But how does it take on the real world? Larry and I took turns driving this thing around the mountain roads above Los Angeles to find out.
The Charger R/T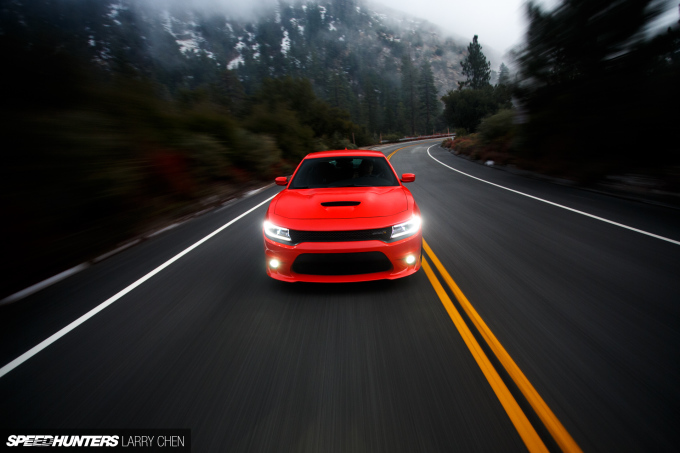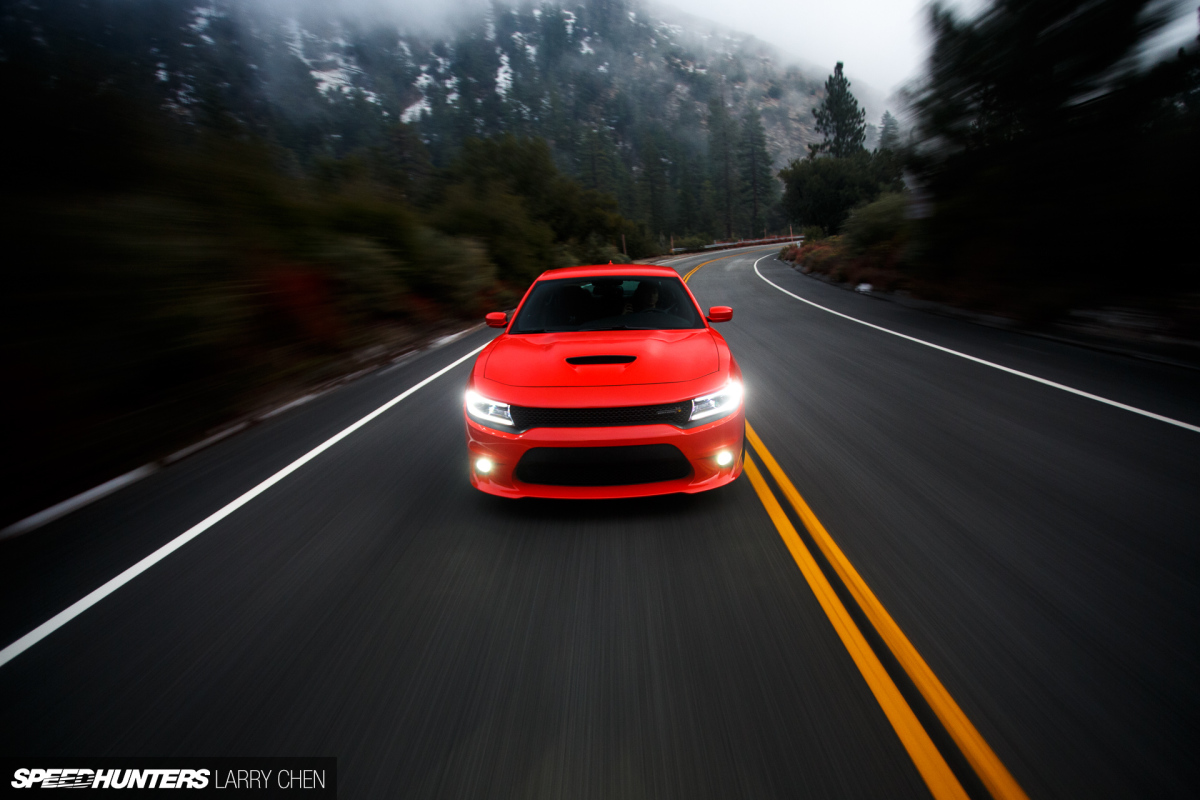 Dodge essentially took its glorious 6.2L V8 from the Hellcat and dropped it into the R/T Scat Pack, minus the supercharger.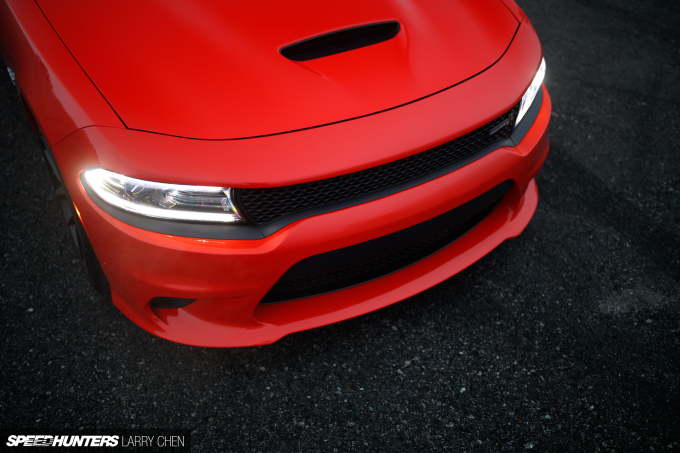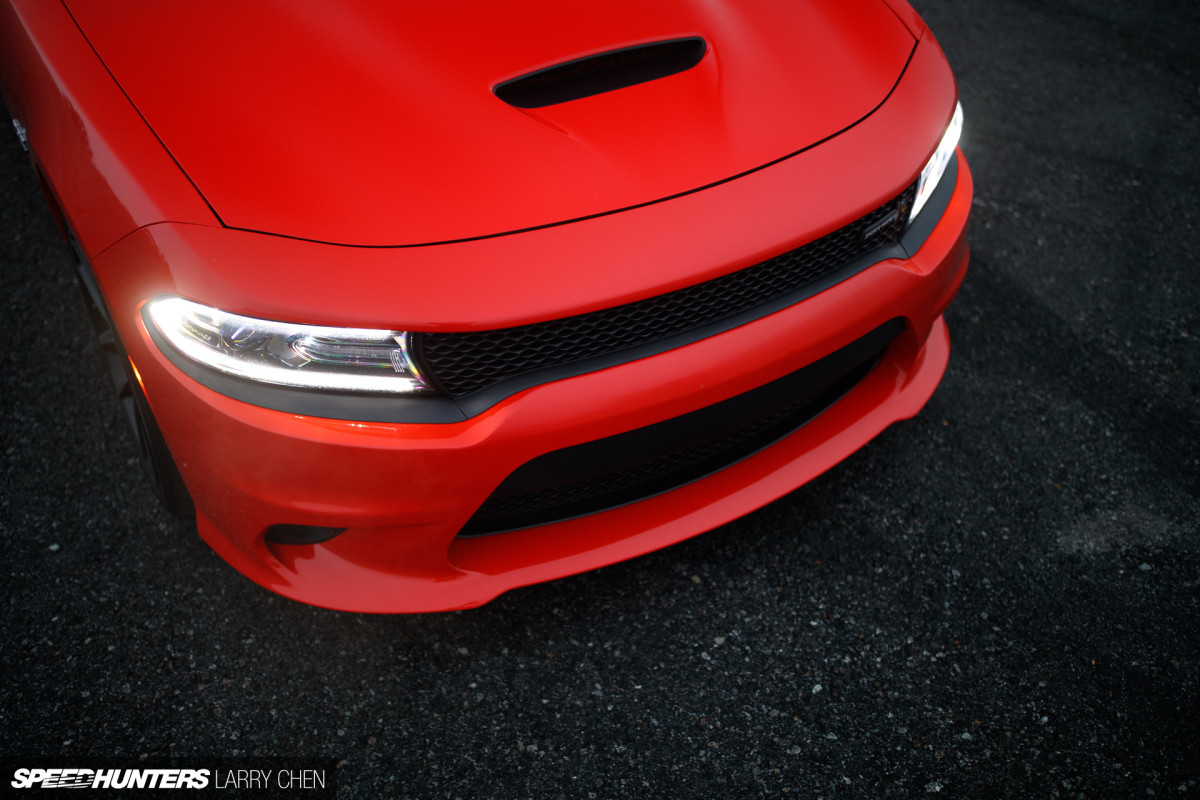 This gives the model a 'modest' 485hp.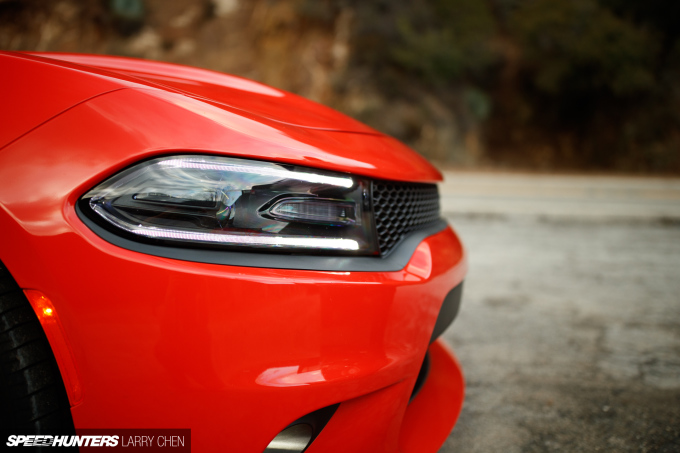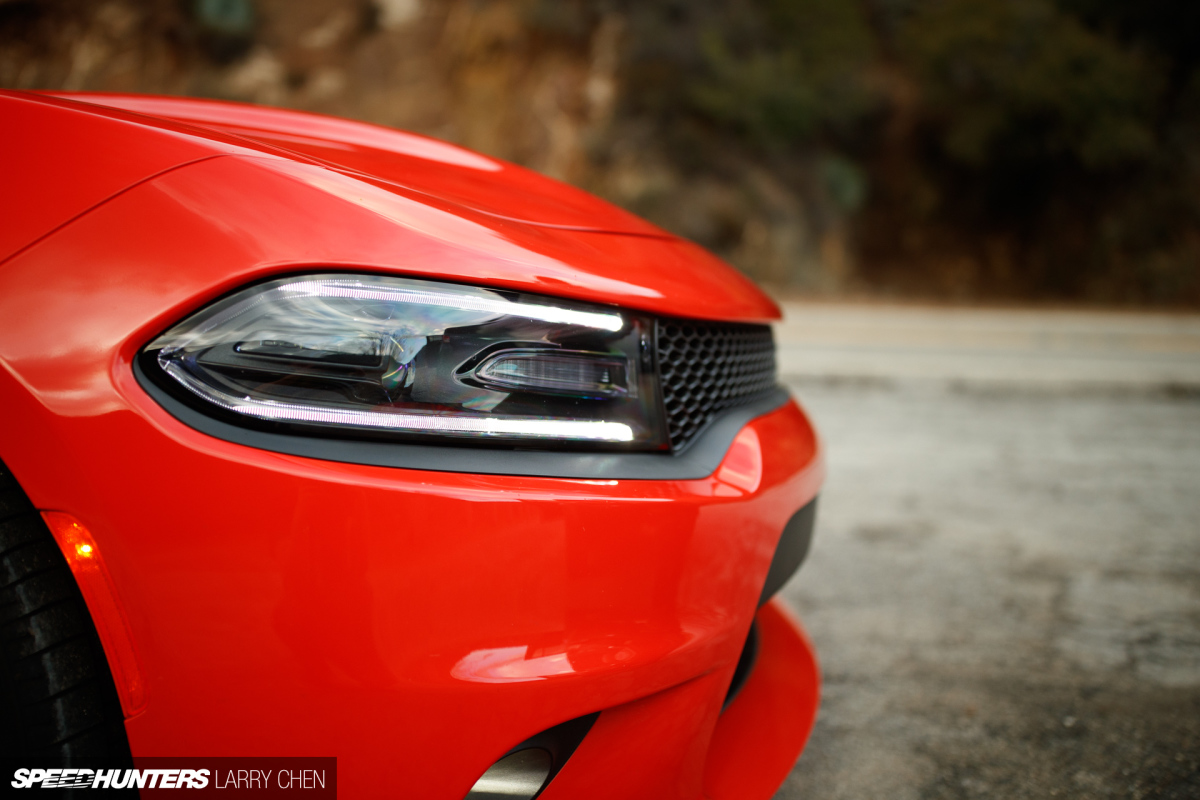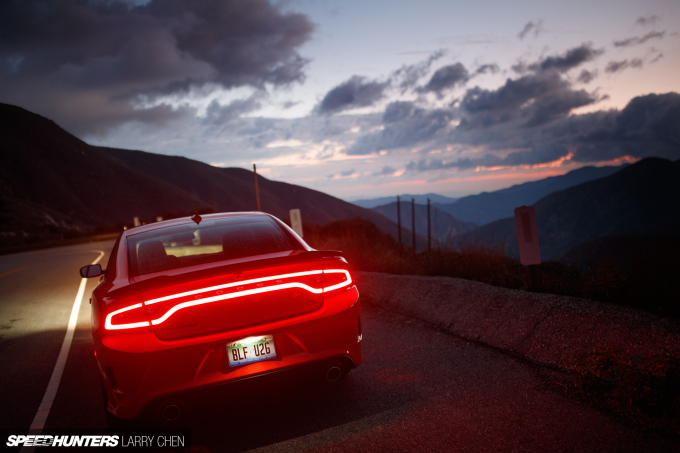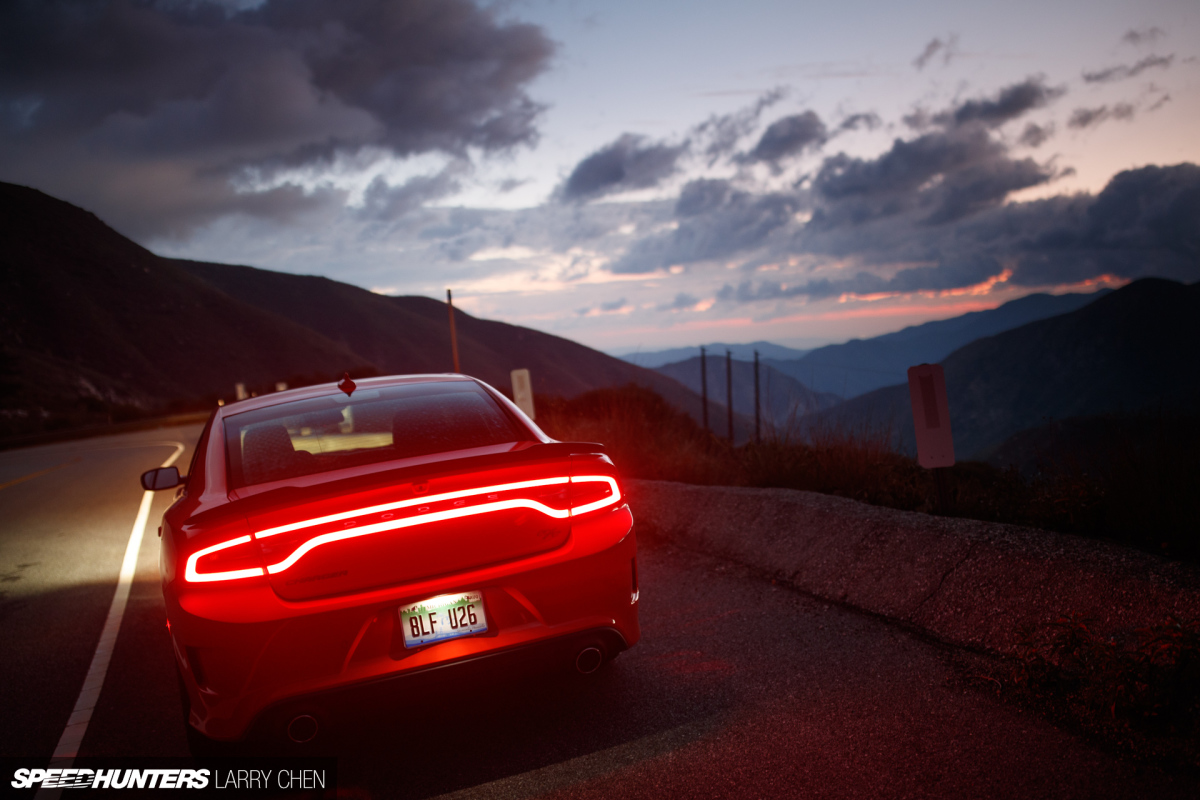 Also, instead of the Hellcat's 6-piston brakes up front, the Scat Pack gets 4-piston Brembos.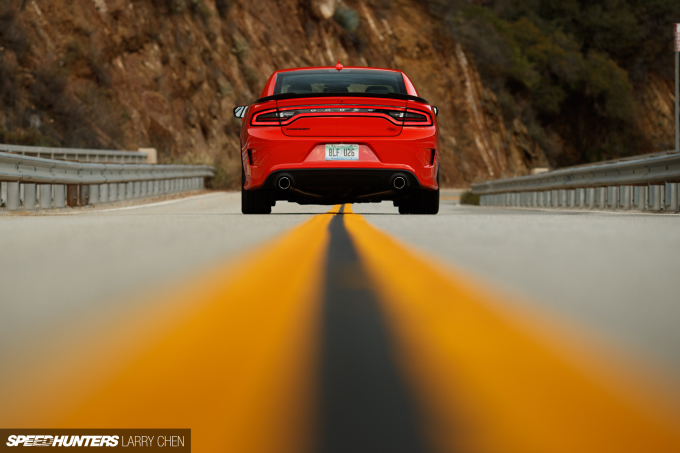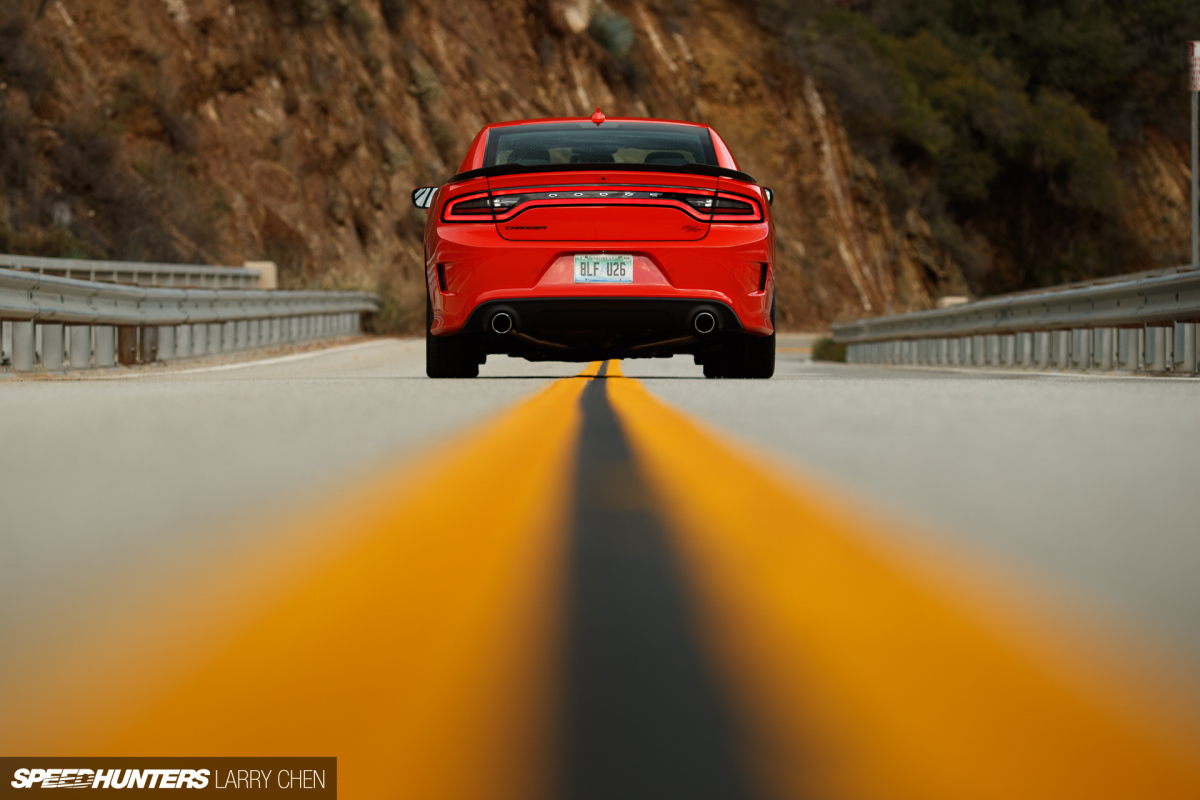 And the computer-adjustable Bilstein suspension was swapped for fixed-rate Bilsteins dampers.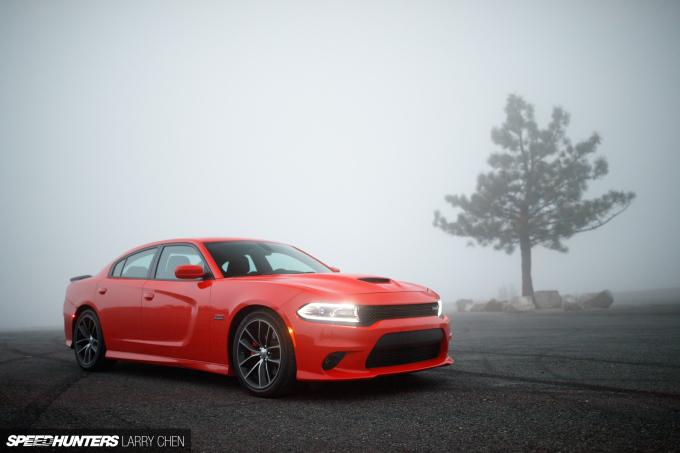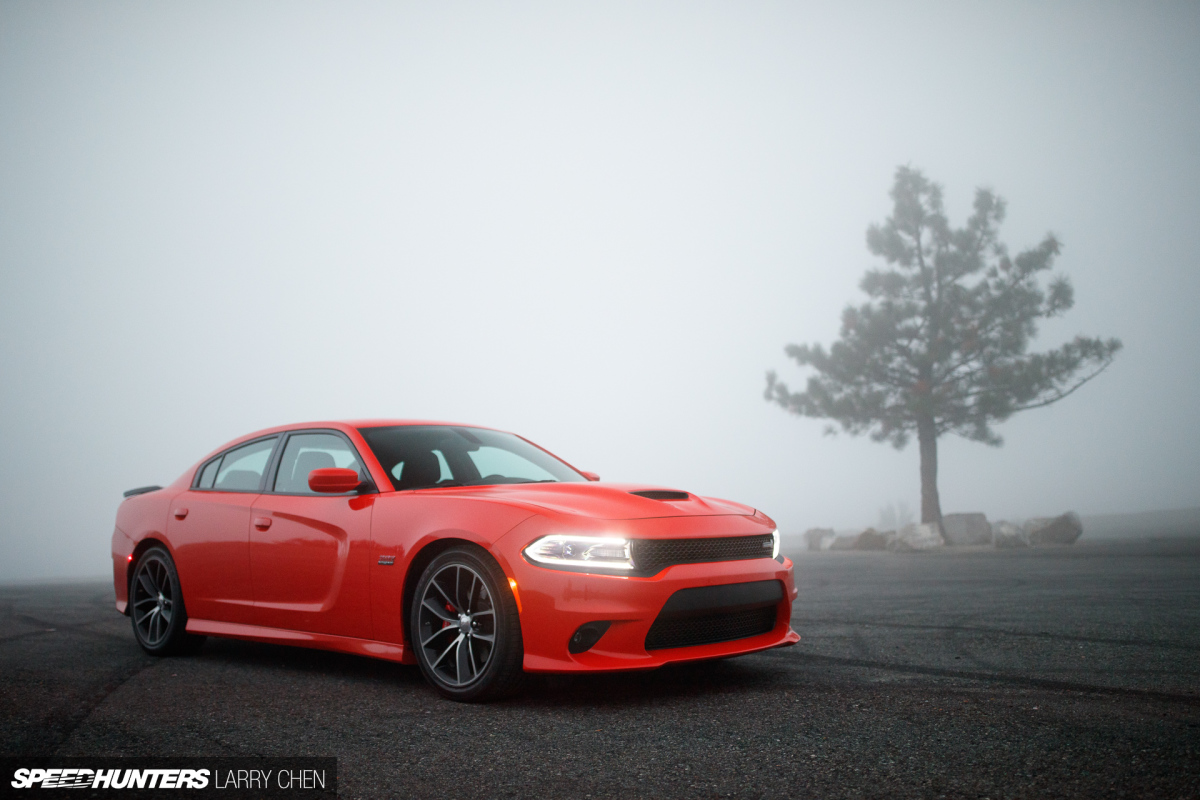 So with all that taken out (and more) this car can't be much fun then, right?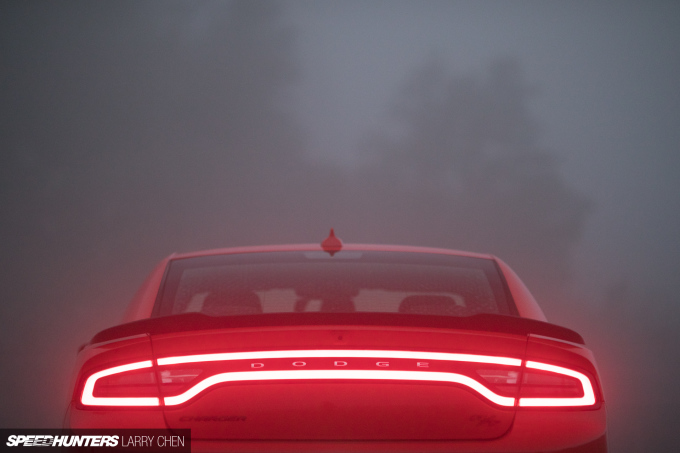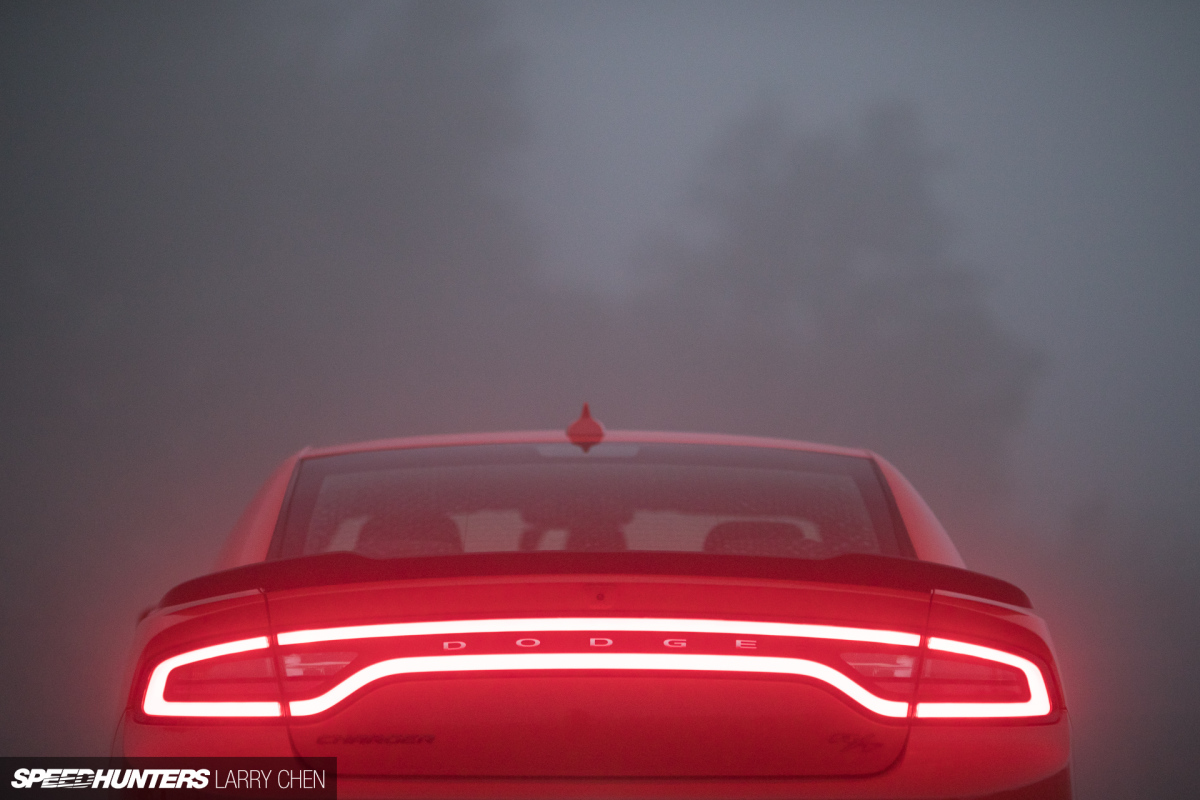 That's what I initially thought, but I reminded myself that we're just spoiled with the best of everything.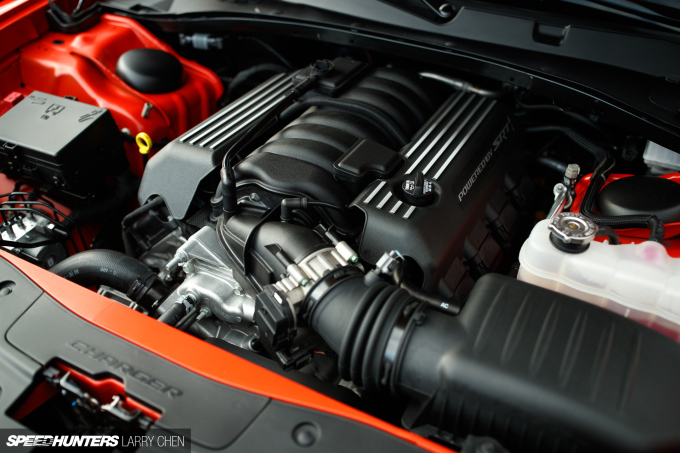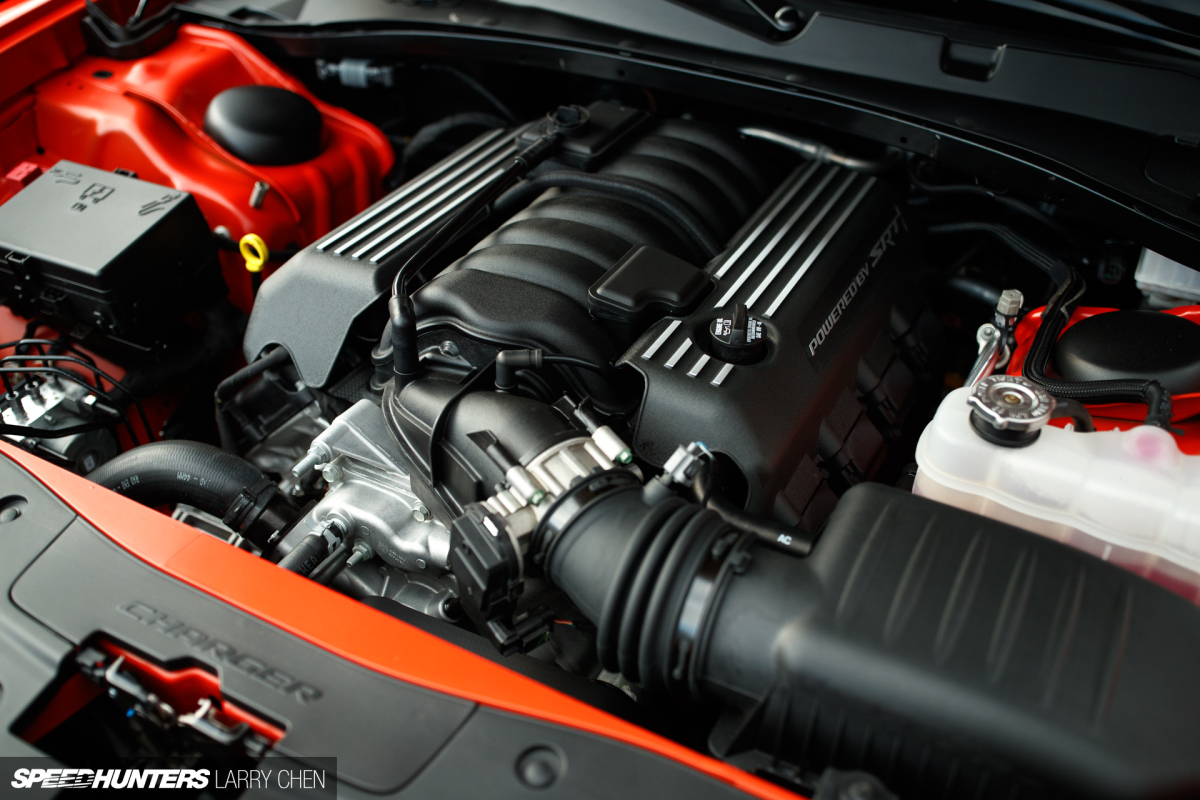 And who am I kidding – 485hp is still an insane amount of power for any car, even if it weighs over 4000 pounds.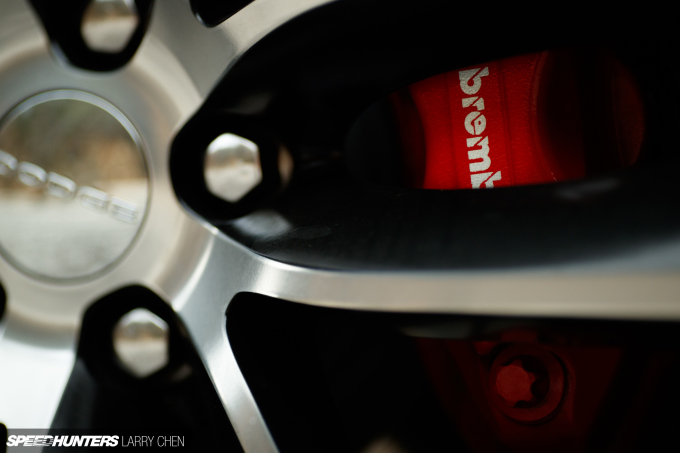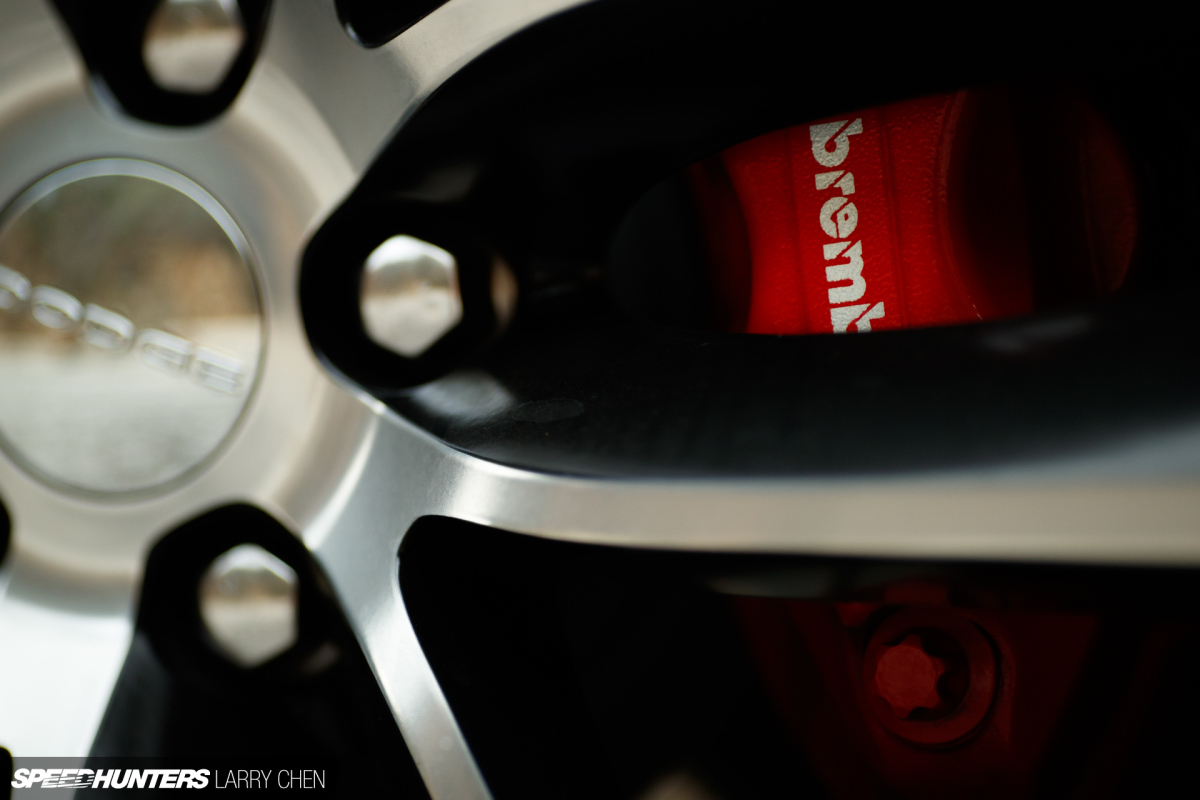 The suspension, while soft, is great for what it is. It's also extremely comfortable, especially in normal day-to-day driving, which is what most of us do 99 percent of the time we're in a car.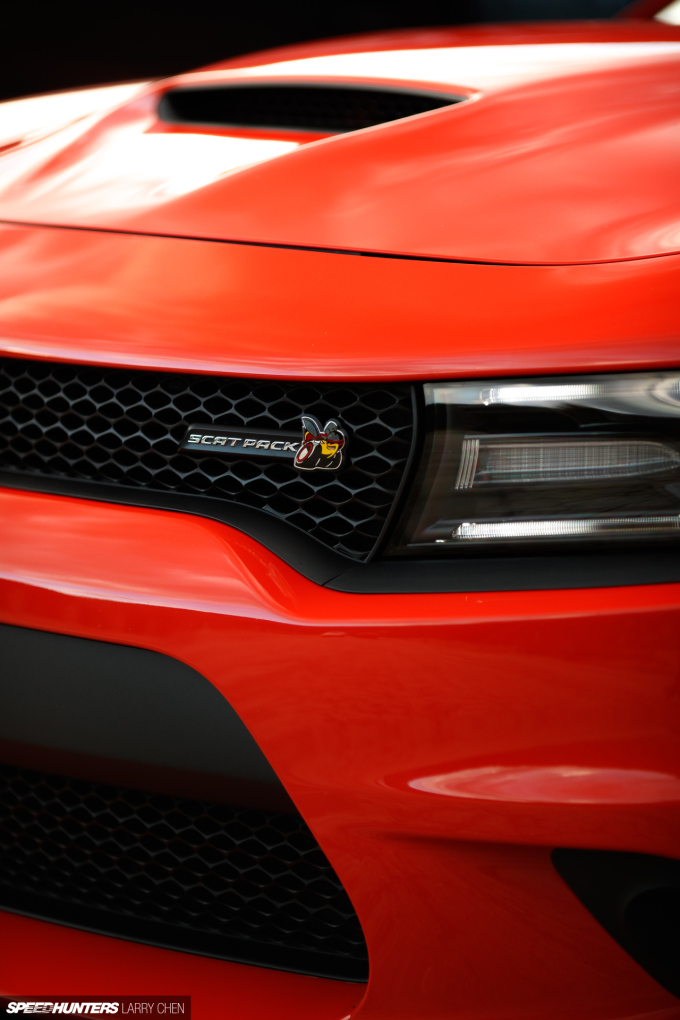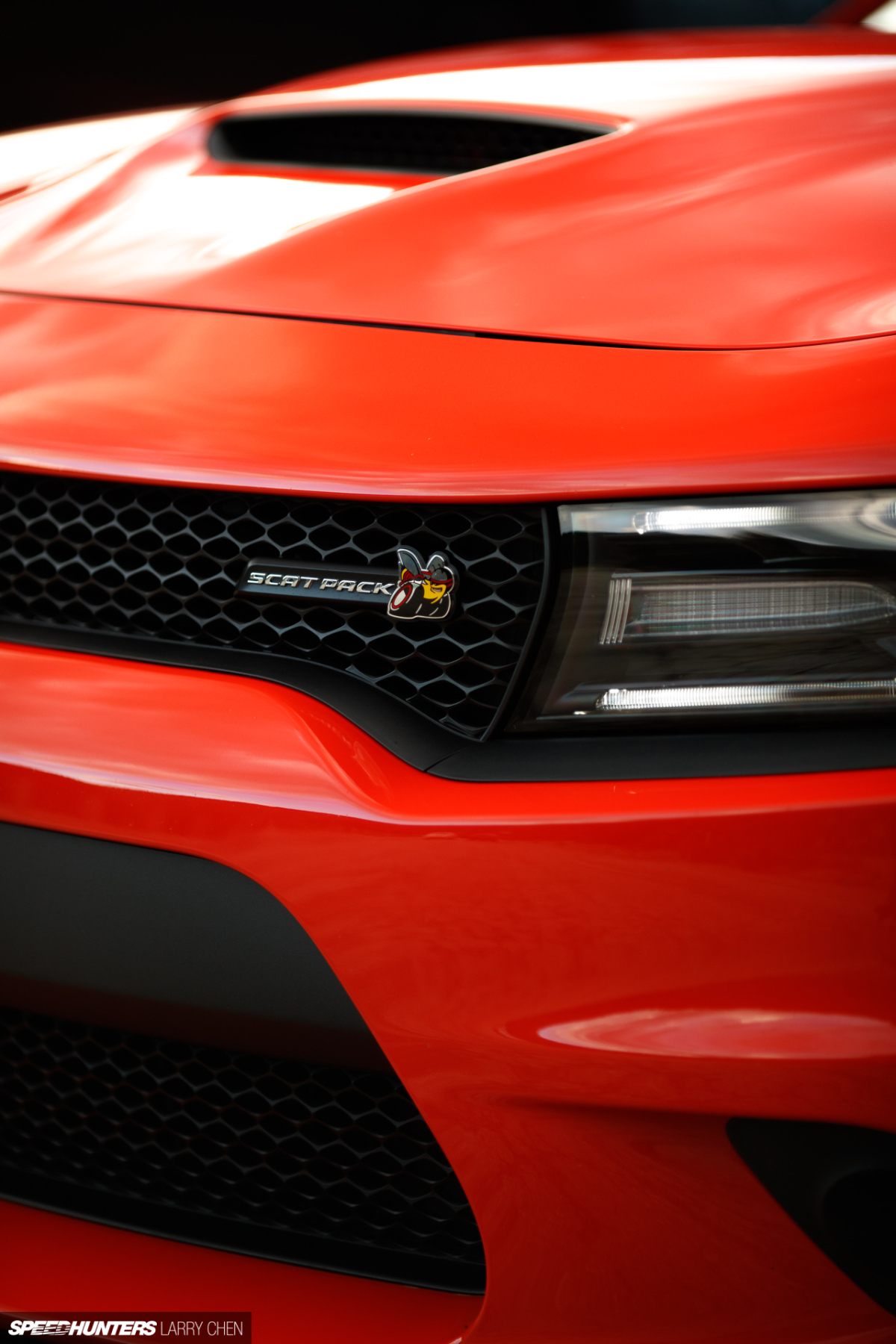 The great looks of the car, accompanied with the great sound that it produces made me forget that it sits at $40,000. For being $25,000 cheaper than a Hellcat, it's good value for money.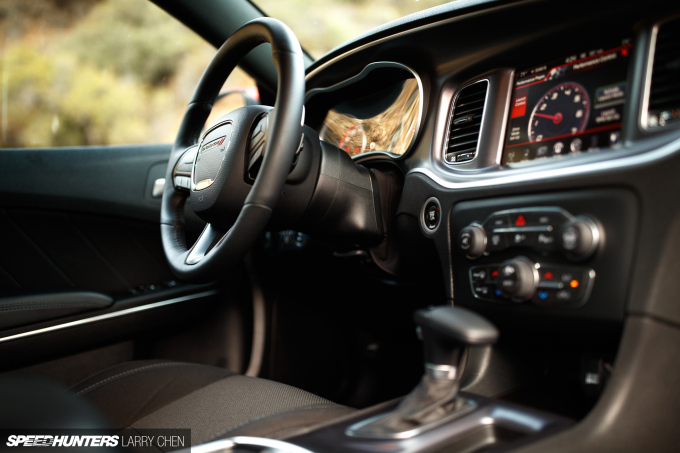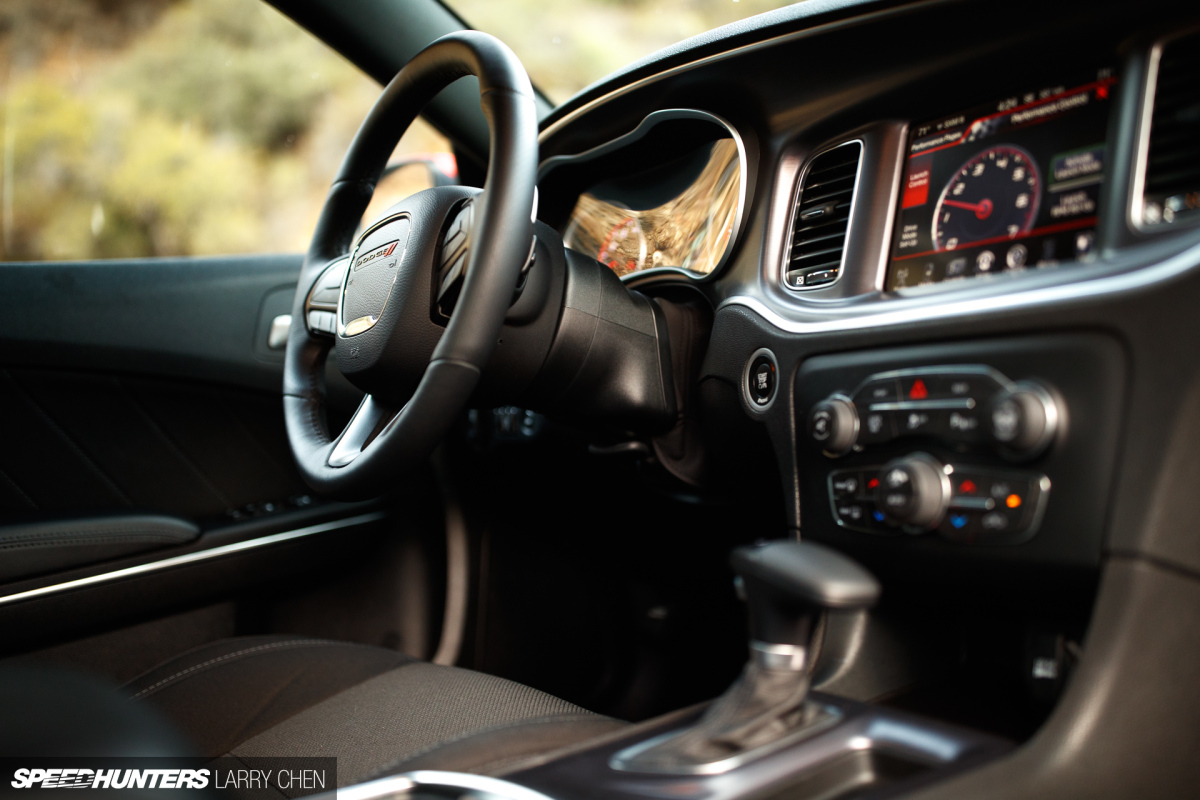 The interior is quite nice, and not too much has been changed between this and the Hellcat. Creature comforts like heated seats and leather trim no longer come standard, but they are available as an option.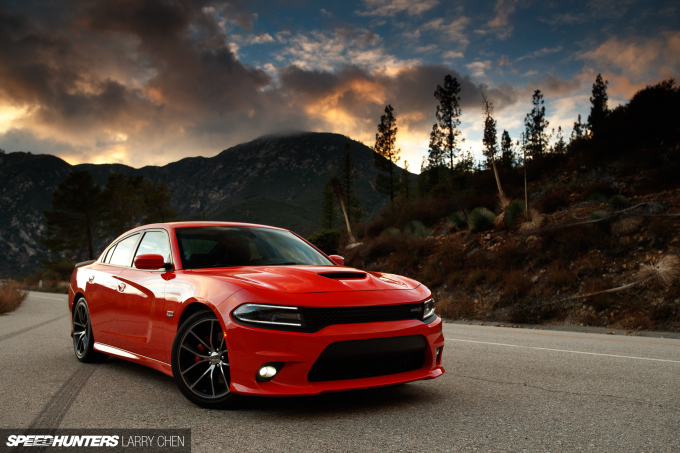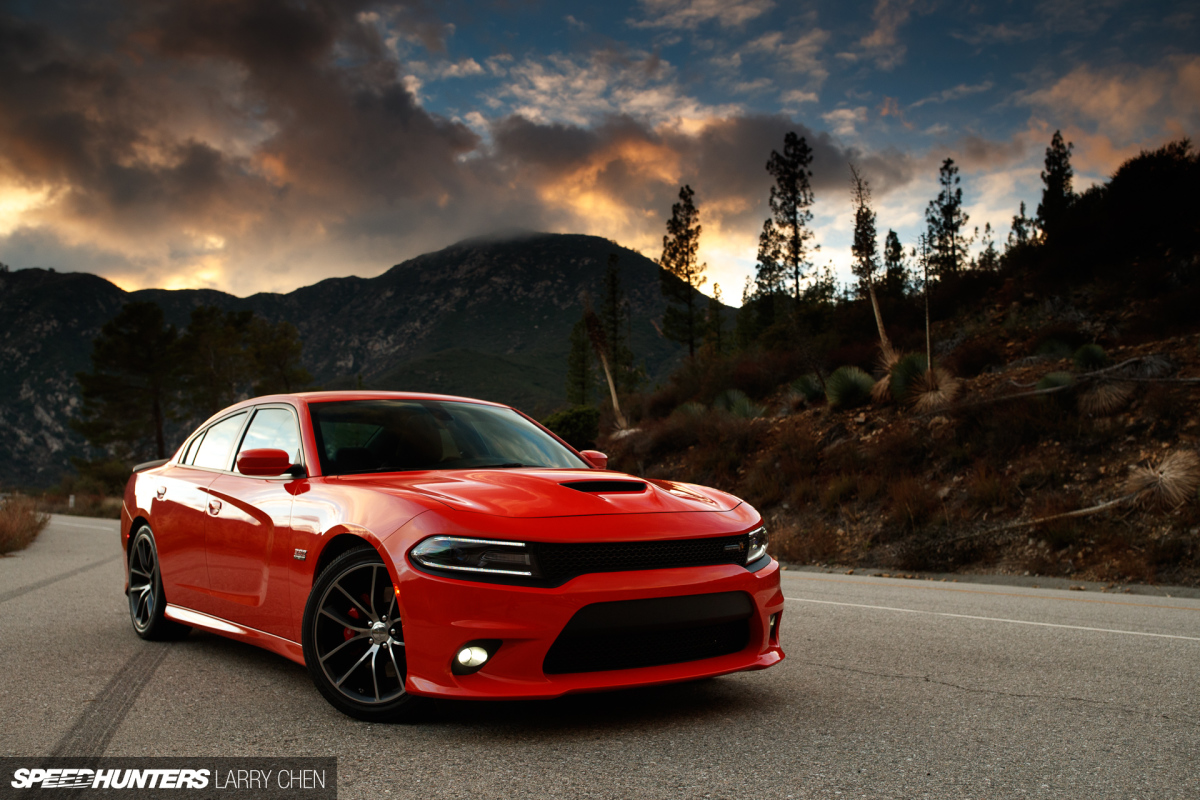 So what do you guys think? Is $40,000 worth it for a comfortable sedan that can top out at 175mph?
Louis Yio
Instagram: lusciousy
louis@speedhunters.com
Additional Photos by Larry Chen
Instagram: larry_chen_foto
larry@speedhunters.com
Cutting Room Floor