Damon Moran is a Southern California native who spends his days working as a television animator at Cartoon Network, with a résumé that includes work for Nickelodeon, Sony, HBO and more. His specialty is backgrounds and mechanical design – a category that encompasses everything from buildings and robots to spaceships, airplanes and yes, cars.
Considering his day job is working as an animator, you might think the last thing Damon wants to do when he gets off work is create more art. But that's not the case.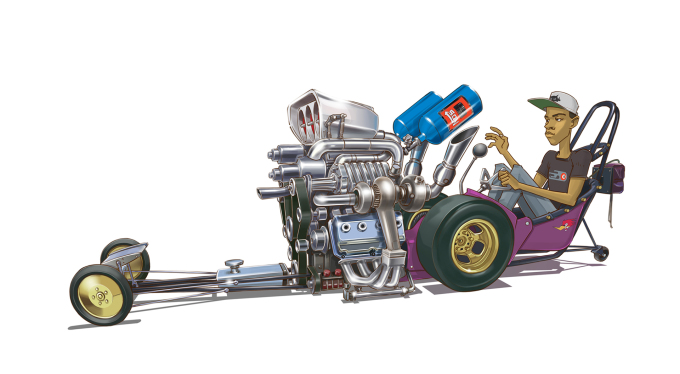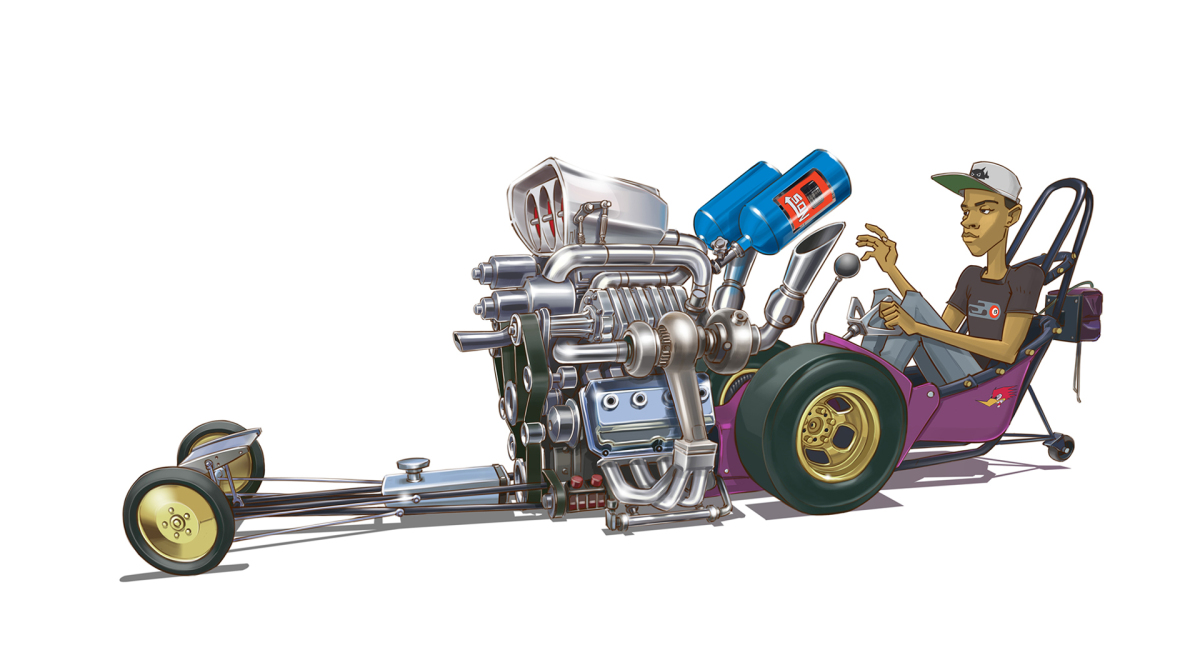 Because he doesn't own the work that he does at his regular job, he spends much of his free time working on personal projects which he shares on social media and someday plans to publish.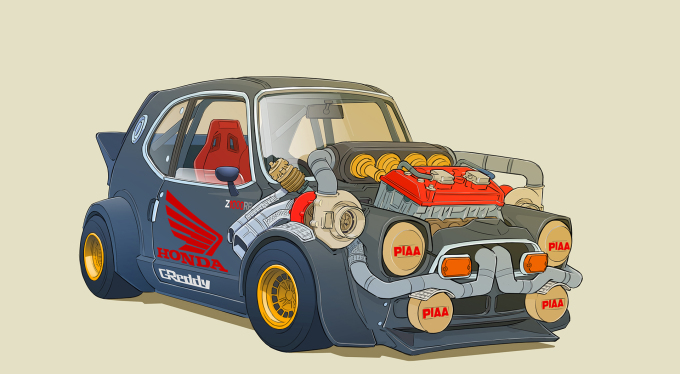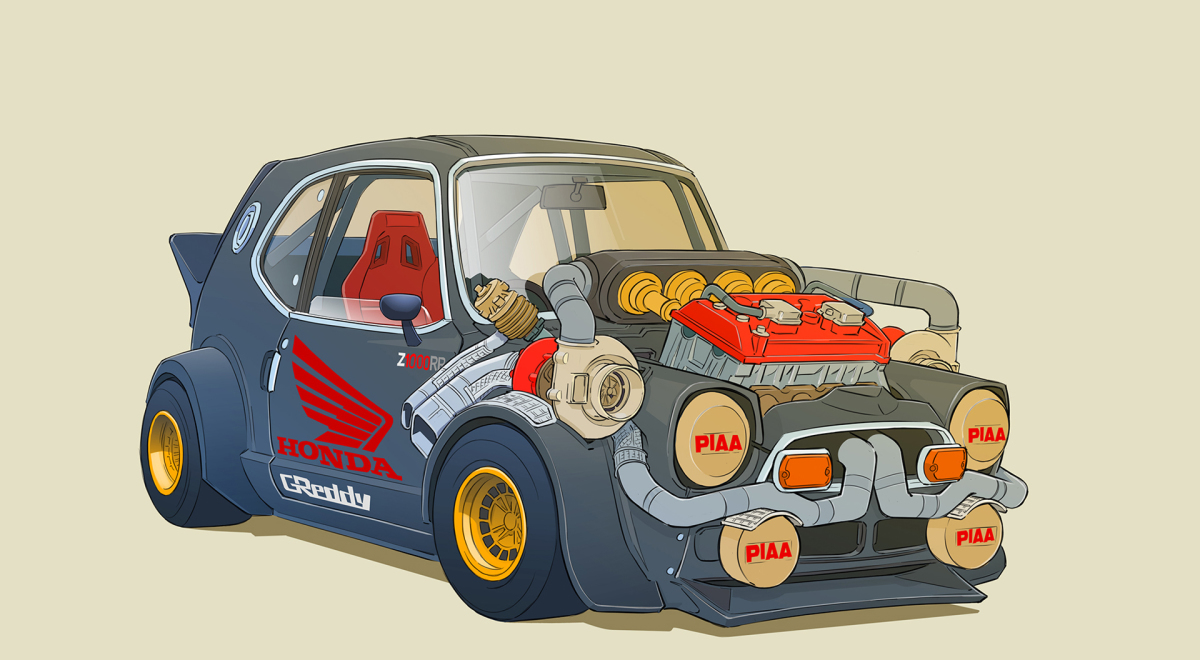 Damon happens to be a lifelong gearhead, and although he's primarily involved with motorcycles and motorcycle racing, automobiles are one his favorite subjects to illustrate. And his artwork is unlike anything else I've seen before. After constantly being wowed by his work on Instagram, I asked if he'd like to share some of illustrations here on Speedhunters, and he was kind enough to send some of his favorite works over for us to enjoy.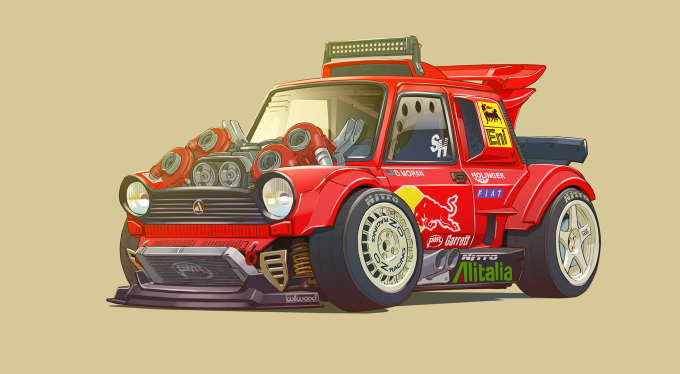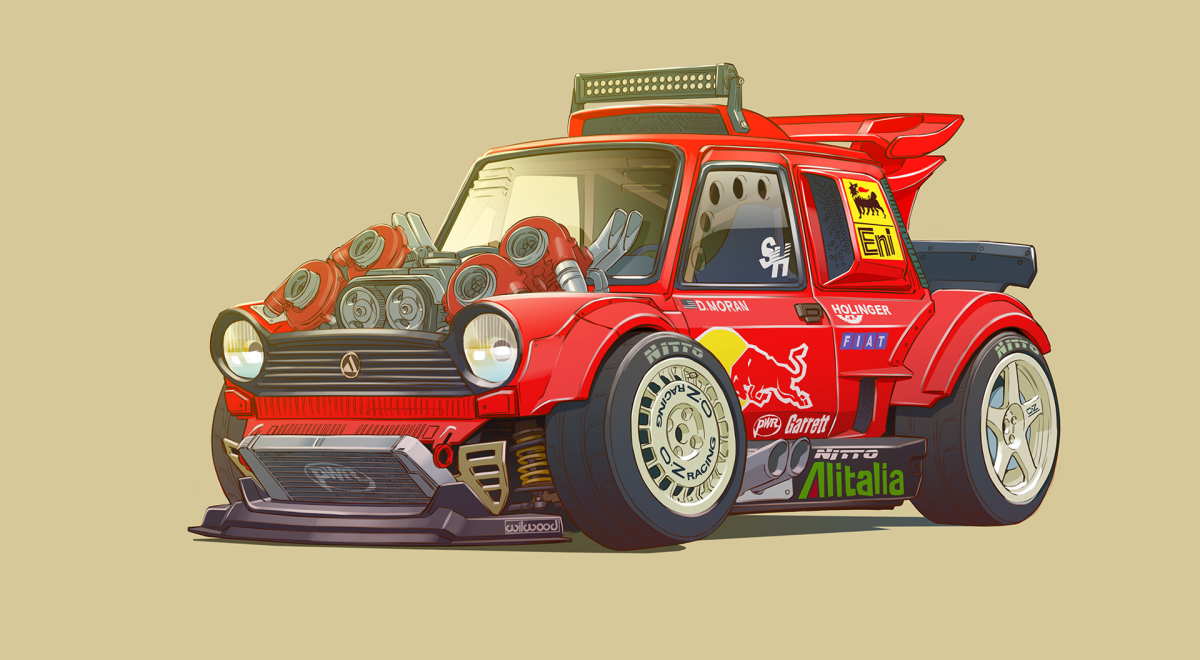 Damon tells me that while he got his start as a traditional pen and ink artist, the industry has largely shifted to a digital format, and he's done the same. For him, the digital medium is largely the same as working with traditional tools with the benefit of more experimentation.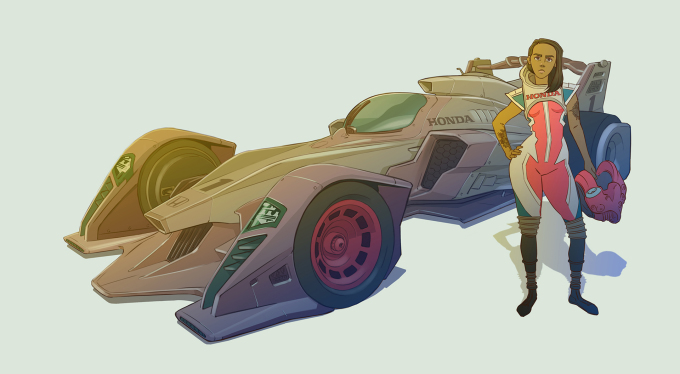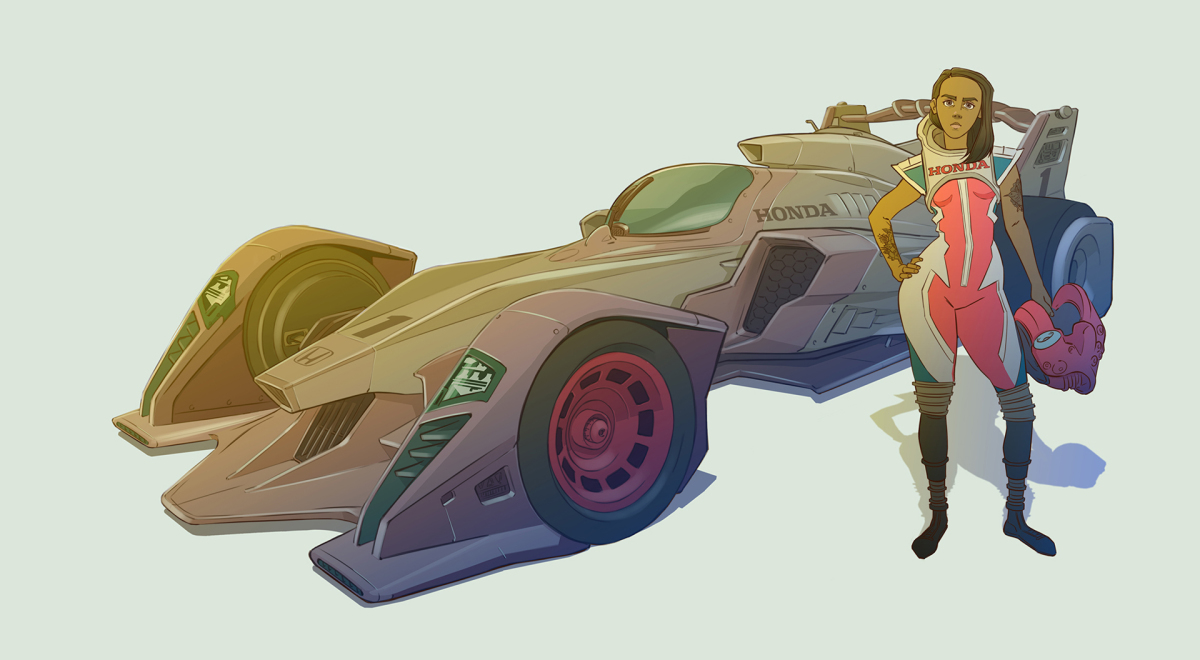 And experimentation is a huge part of Damon's automotive artwork. His illustrations are usually sparked by wild ideas that enter his head, be them highly futuristic creations like this Honda 'Formula Ultima' from the year 2060.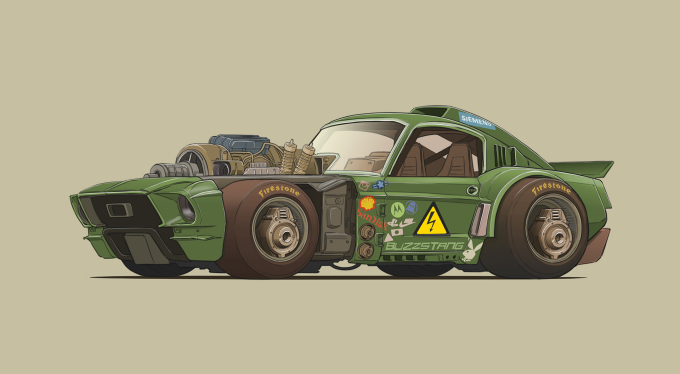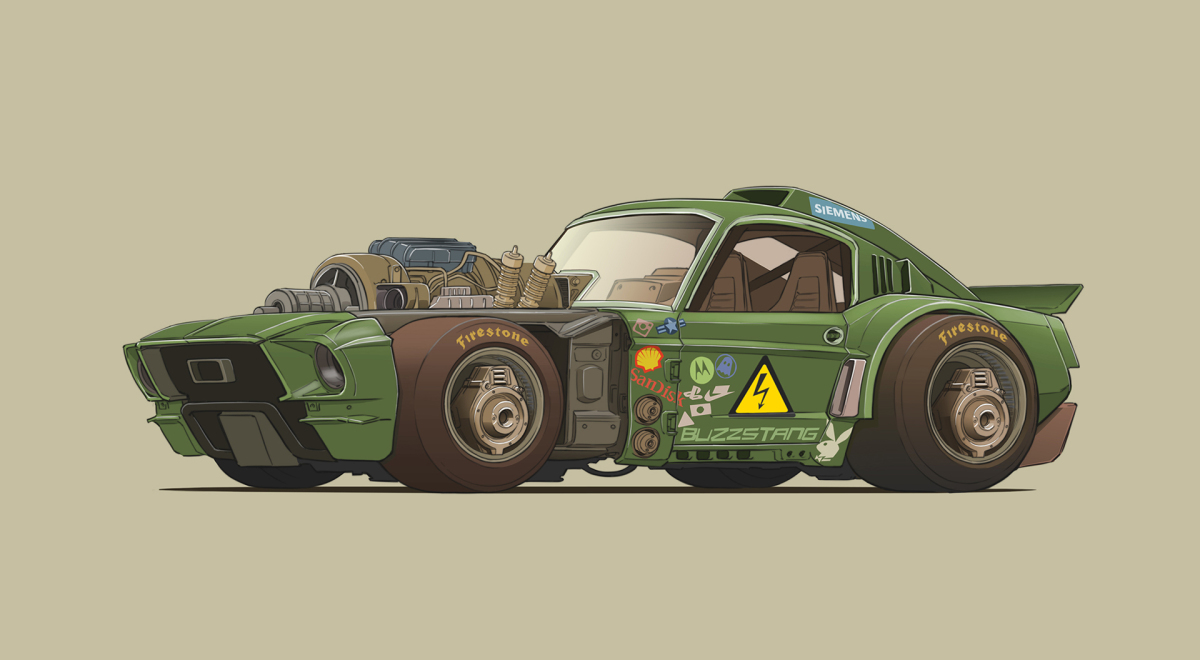 Or other ideas that feature classic and iconic vehicles reimagined to look like they come from Akira's Neo Tokyo, or a more high-tech version of Mad Max. For example, this creation known as the 'Buzz Stang' or the 'Super Nova' seen in the opening image.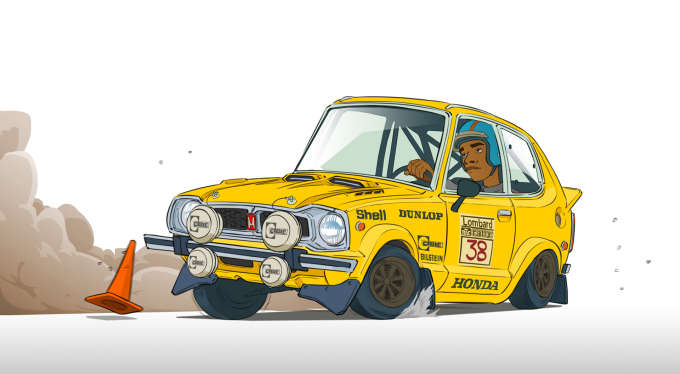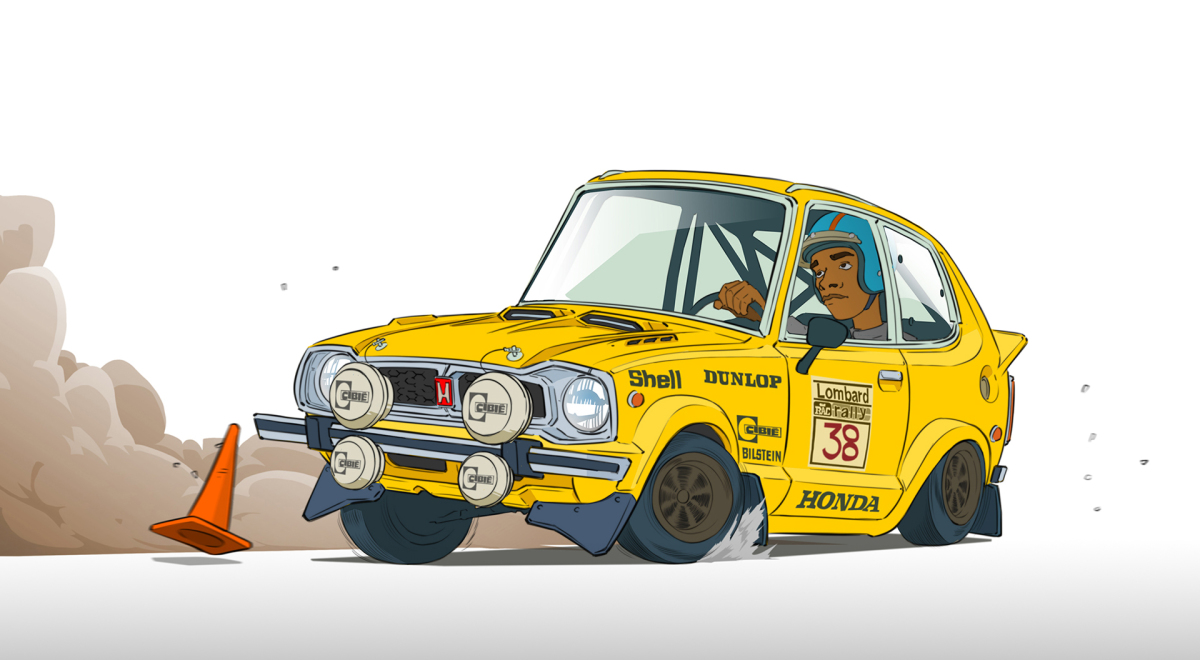 While some automotive artists choose to go with a photorealistic or digital 3D approach, Damon's work is much more derivative of traditional animation, and that's one of the biggest things that draws me to it – no pun intended.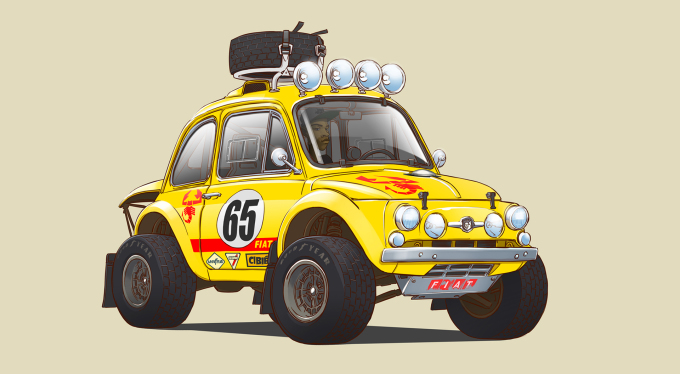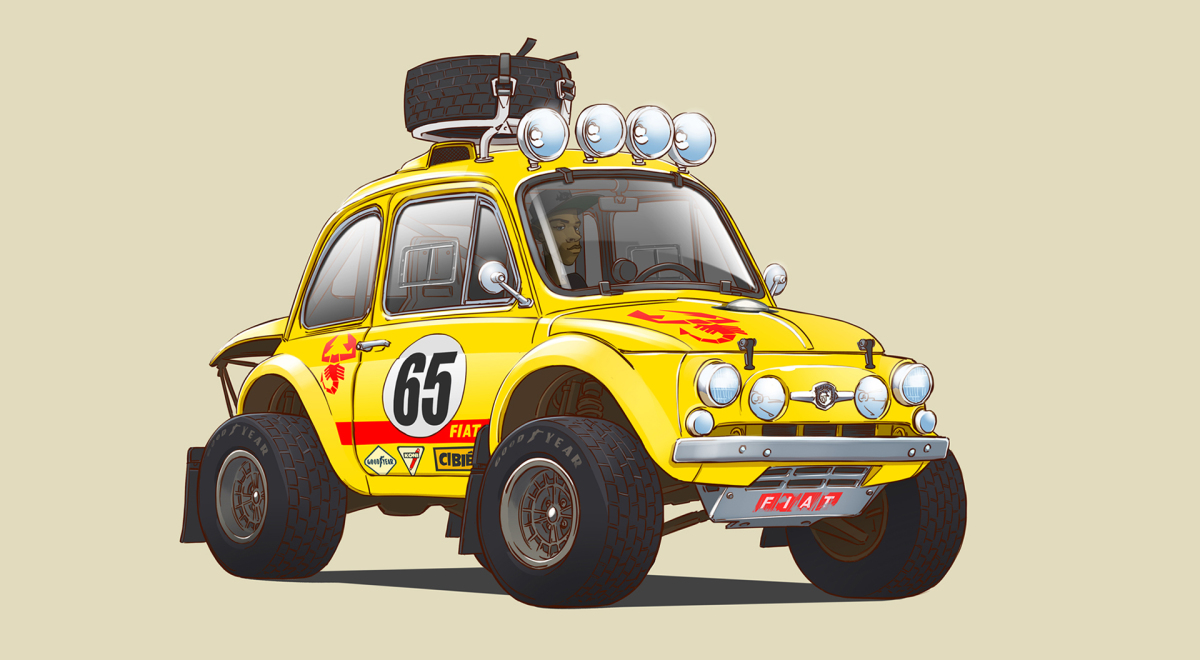 Damon says that he likes to add elements of caricature to his work whenever possible and this gives his cars a certain personality that may not be as obvious in reality.
Even when he creates an illustration of an actual car from the real word, like this Porsche, there's a very distinct personality. It's cartoonish in the best way.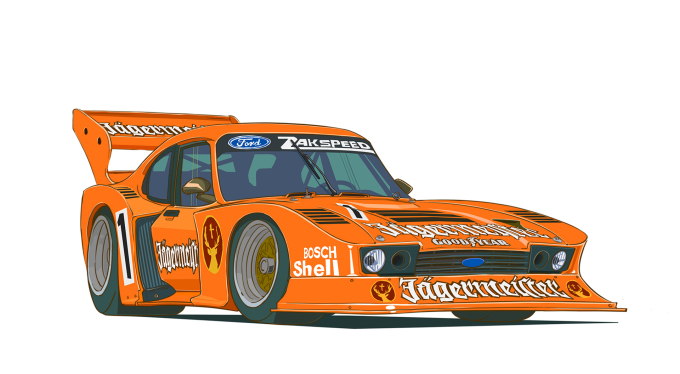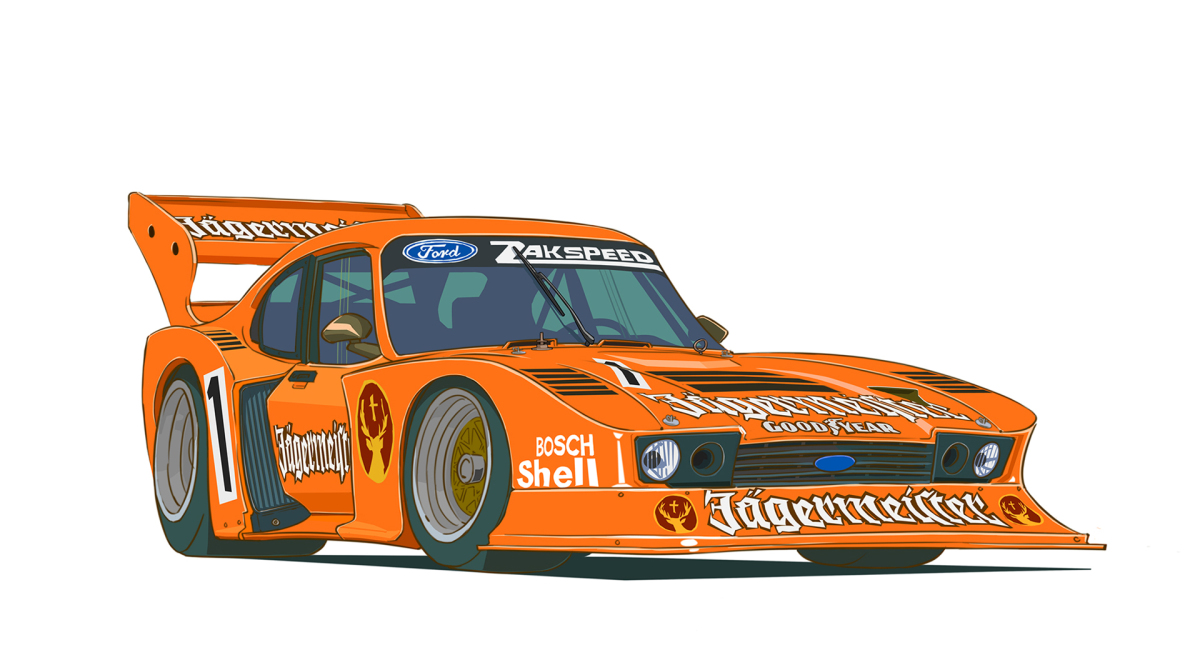 It's the same story with his take on the legendary Zakspeed Capri, although to be fair even in real life these cars are so wild and aggressive that they almost look like caricatures.
Of course, not all of Damon's unique automotive creations are designed to come straight from a sci-fi story. A lot of his work shows some of our favorite real-world cars reimagined as 'what if?' racers and street machines.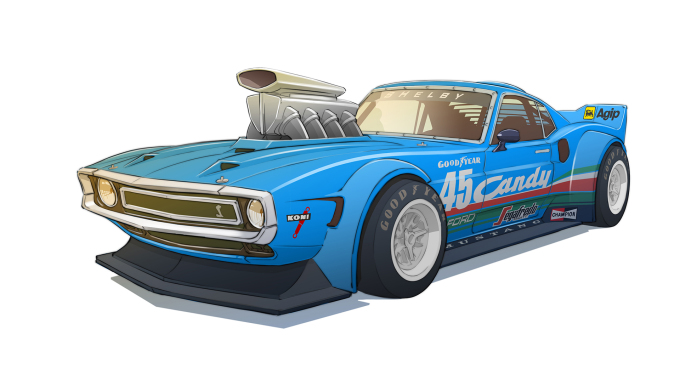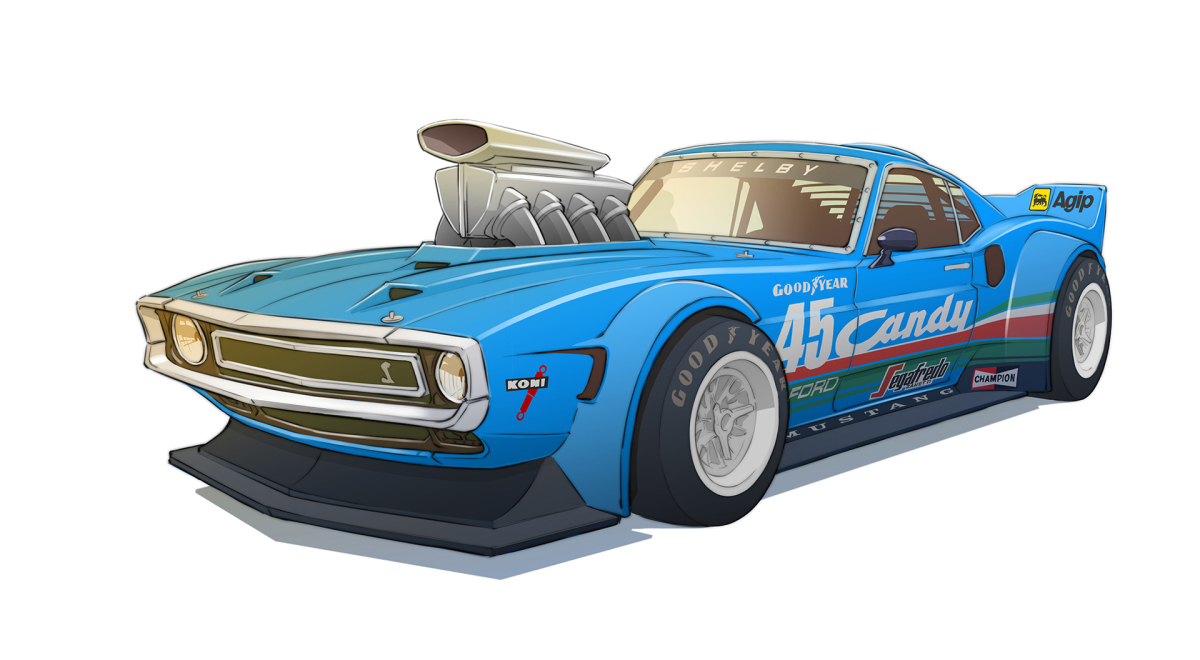 How about a Shelby GT500 portrayed as wide-bodied '70s road racer. This is the really fun stuff.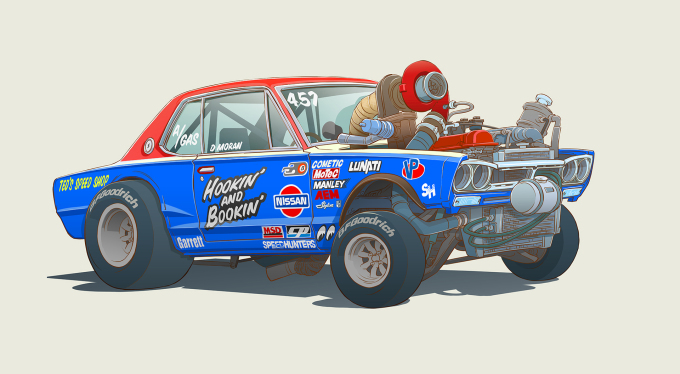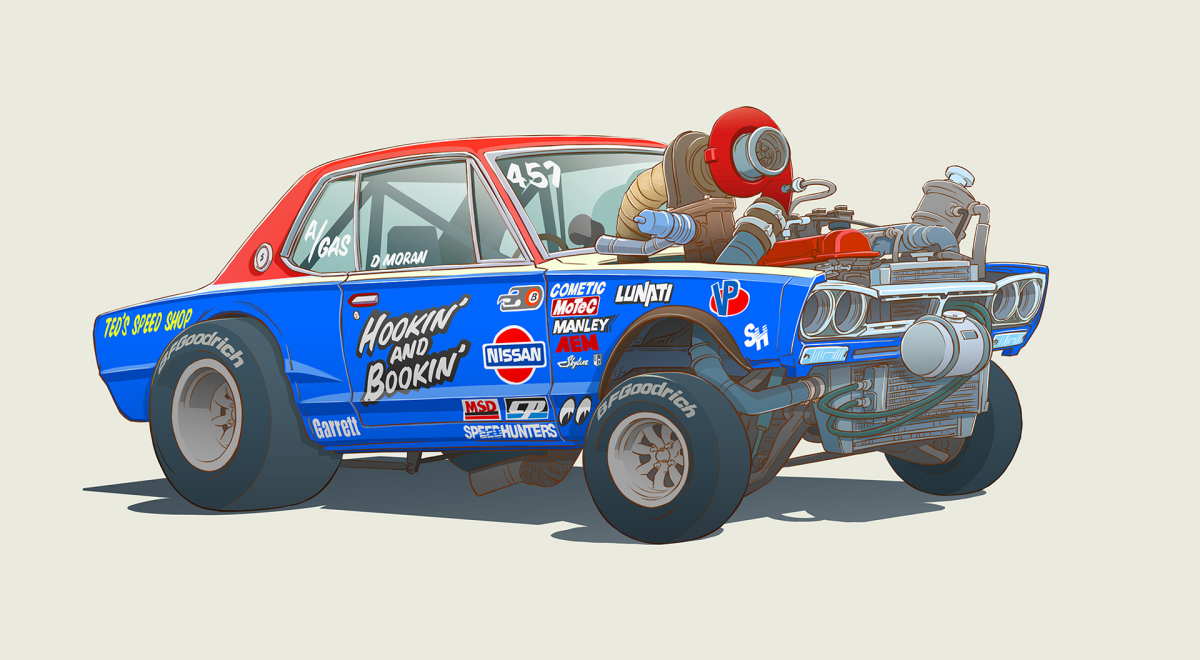 And here's a Hakosuka Skyline built into a gasser with a straight axle and an enormous turbocharger popping out of the engine bay. Someone needs to build this in real life.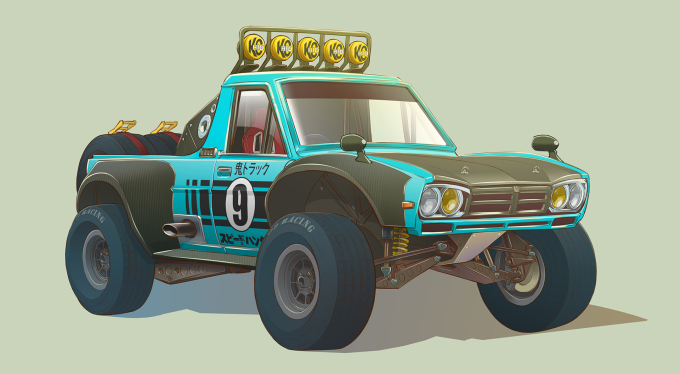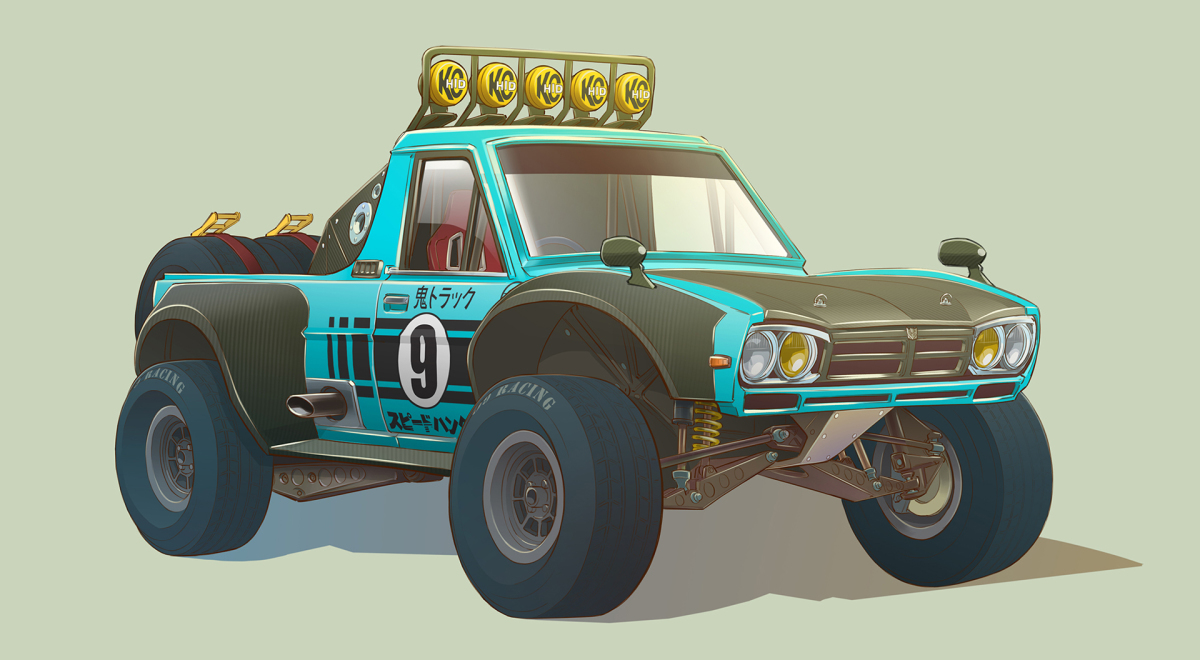 Sticking with the vintage Nissan theme for a moment, here's Damon's 'Hakotora' Sunny built into a modern Pre Runner.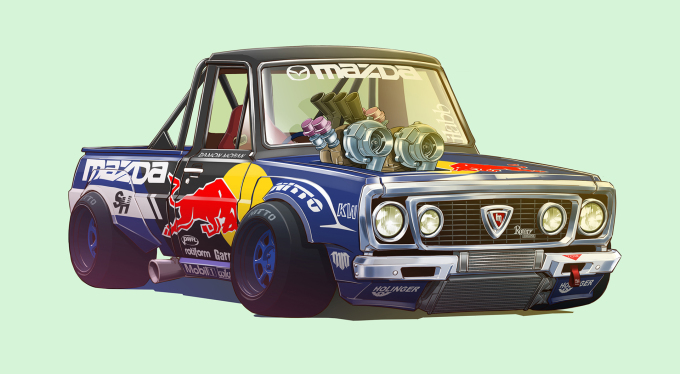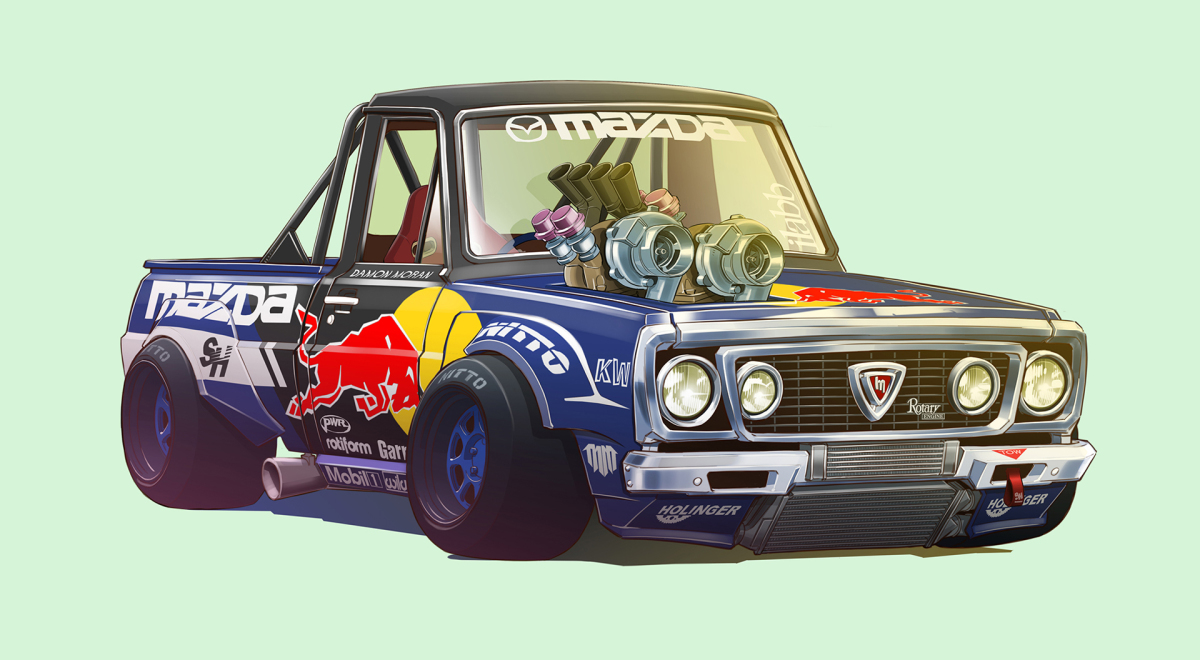 It also seems that Damon has a soft spot for vintage Mazdas, based on his take of what Mad Mike's PITBUL RE Pickup could look like.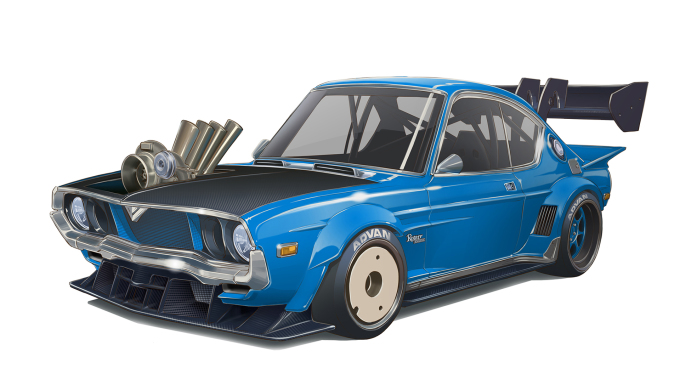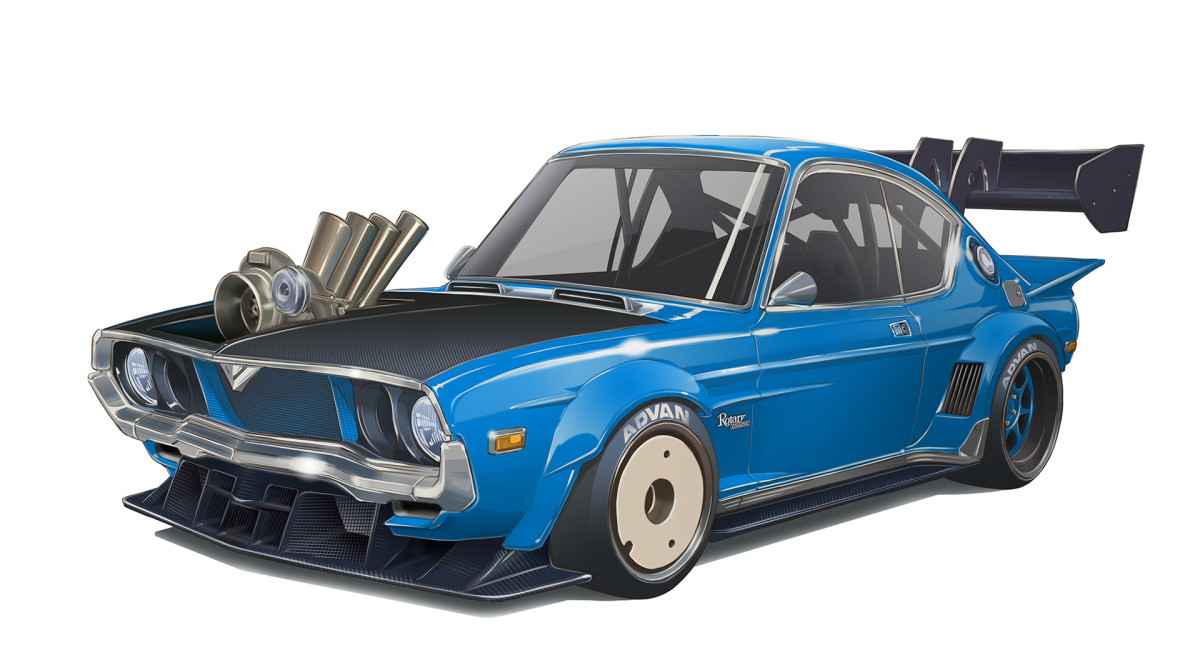 As well as this '74 Mazda RX-4 that's been given an aero-laden circuit racer vibe with a radical set of screamer pipes.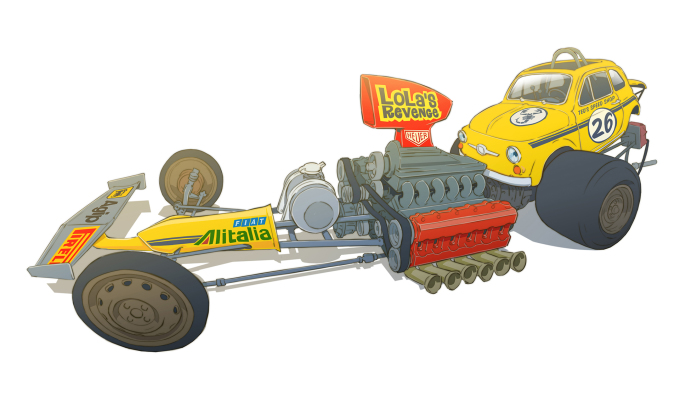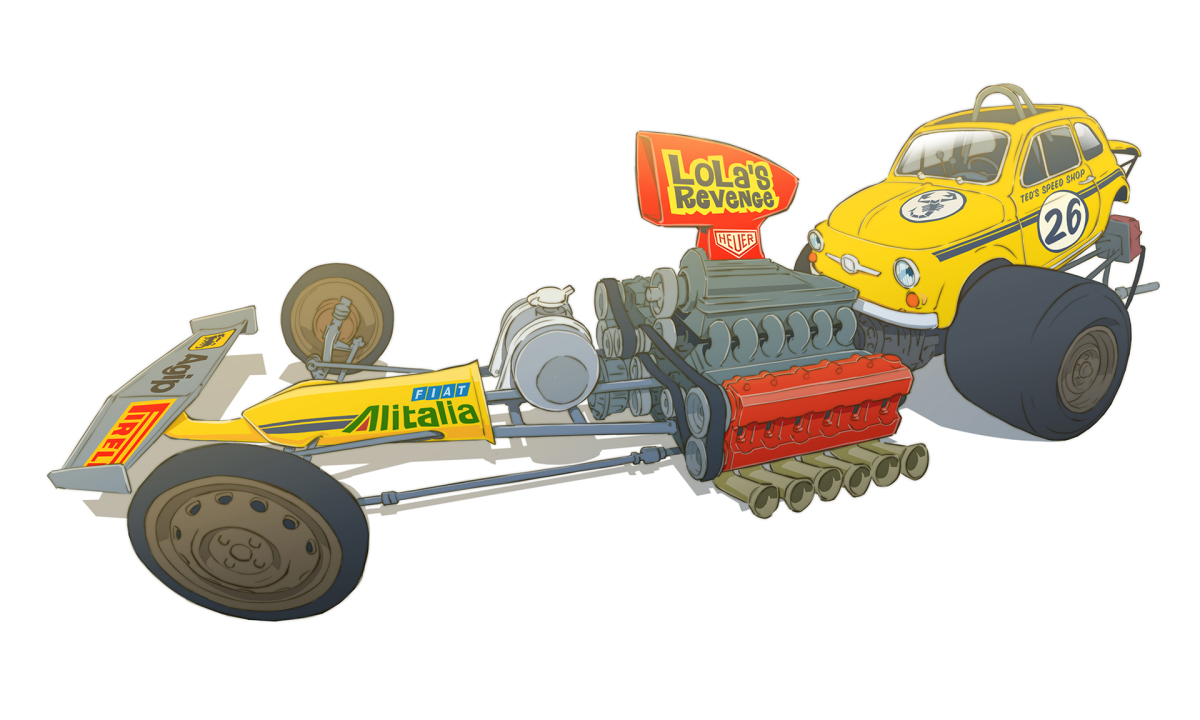 Of all the illustrations Damon chose to share with us, this is one of my favorites. Dubbed 'Il Topo Mostro', it's part Fiat 500, part rail dragster, and part vintage Formula 1 car.
Damon says that with his background in animation, his designs are really characters as much as they are automobiles. And after looking at his illustrations, it's hard to think of a better way to describe them. After all, the idea of cars being more than machines is something that any auto enthusiasts can relate to.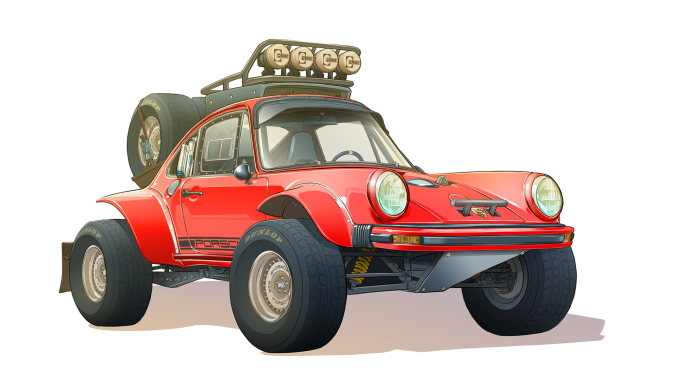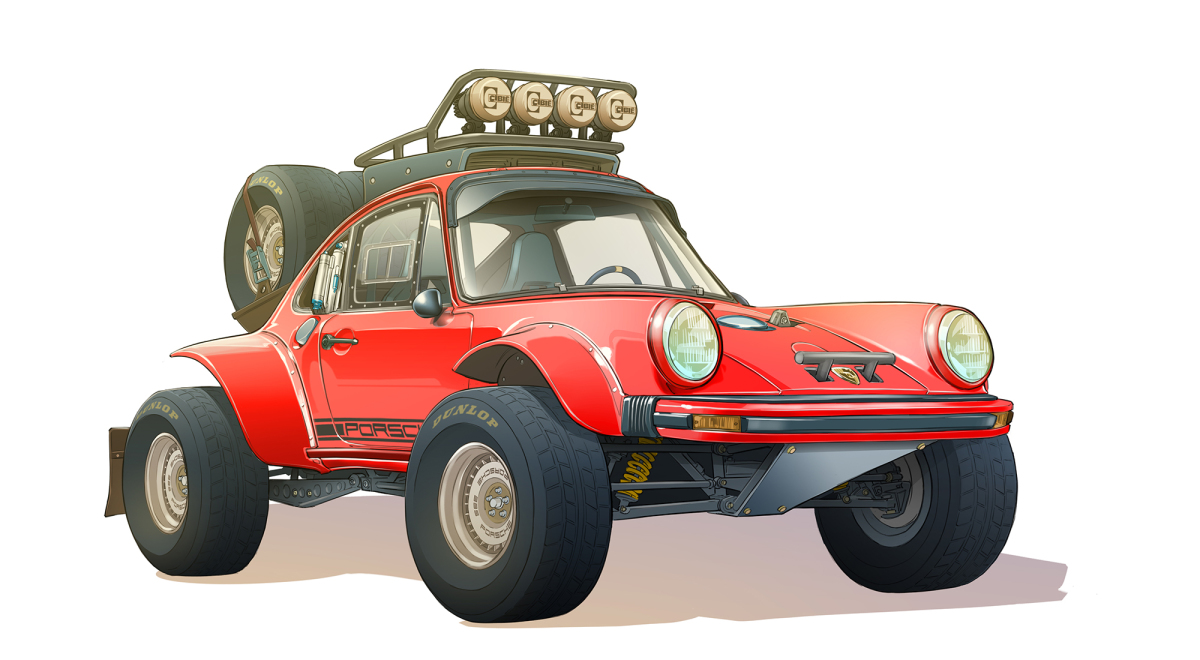 I'd like to thank Damon for taking the time to share some of his work with us. If you are interested in seeing more, I highly recommend you follow him at the Instagram link listed below.
Mike Garrett
Instagram: japanifornia
mike@speedhunters.com
Illustrations by Damon Moran
Instagram: damon_moran