Every year I look forward to these end of year posts as it allows me to see what the Speedhunters team accomplished as a whole.
The car culture world is vast and our team has only begun to scratch the surface. Year after year we set out to document the lowest, fastest, and coolest cars and the people behind them.
I've gathered a few shots here to show you what I captured in 2016. I will also try to touch on some info on how I captured these images.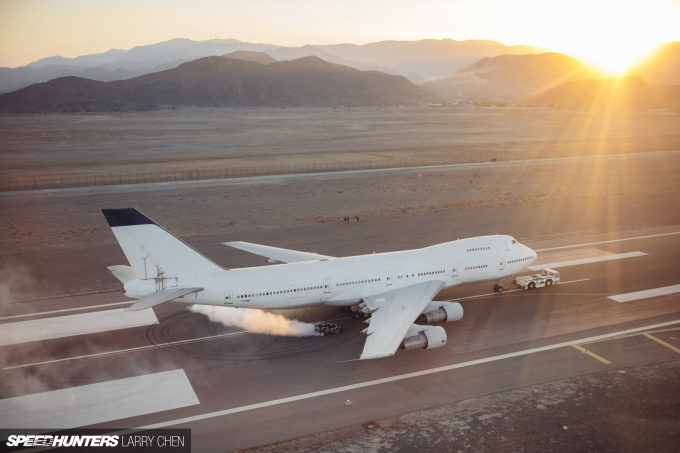 Ken Block released two Gymkhana videos in the same year for the first time ever. He started off in Dubai and finished up in Buffalo, New York. In terms of Hollywood-style shots, it does not get bigger than shooting Ken drifting around a Boeing 747. I shot this from a Bell UH-1 Iroquois, also known as a Huey.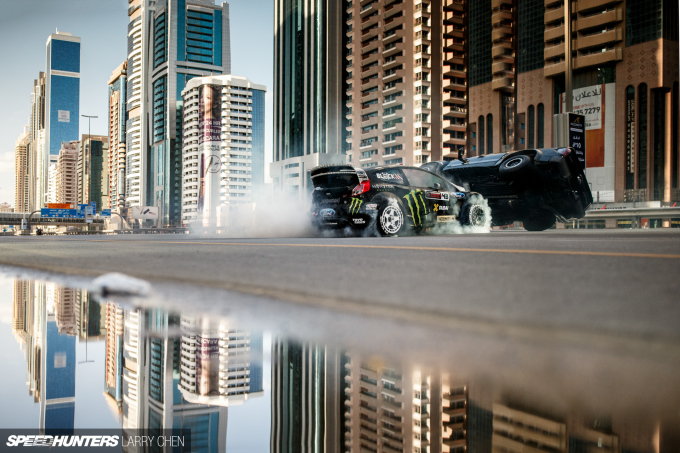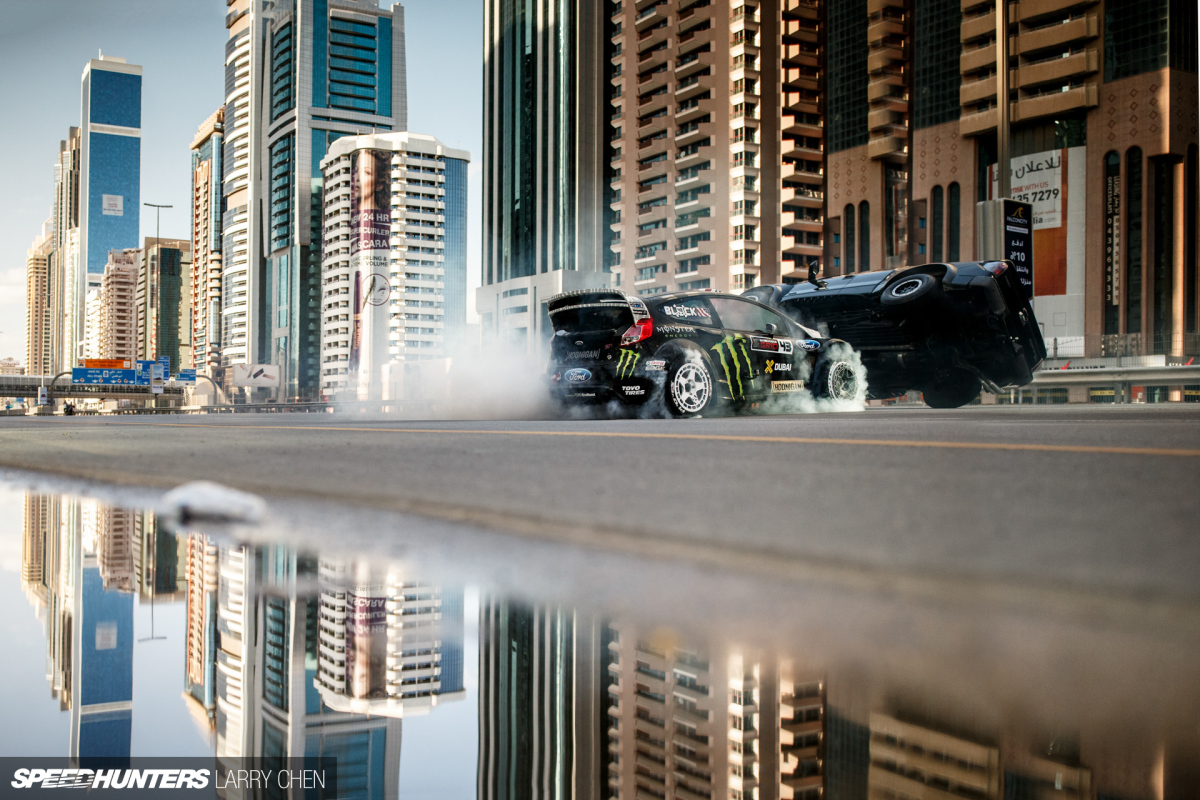 Interesting shots are hidden all over the place, you just have to look. This was a wet trash pile on the side of the busiest highway in Dubai. It made for a great reflection.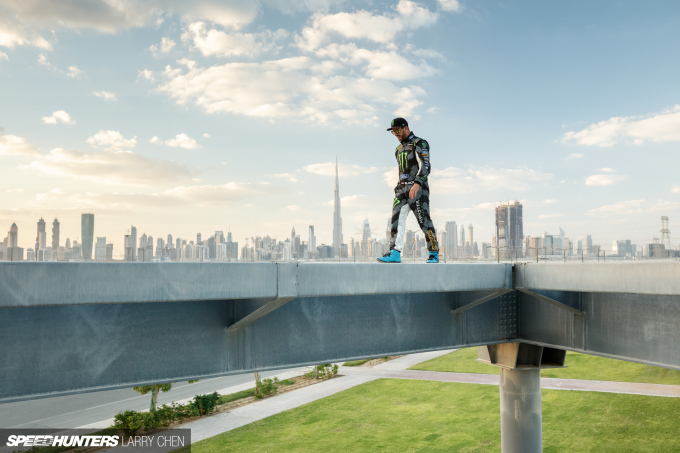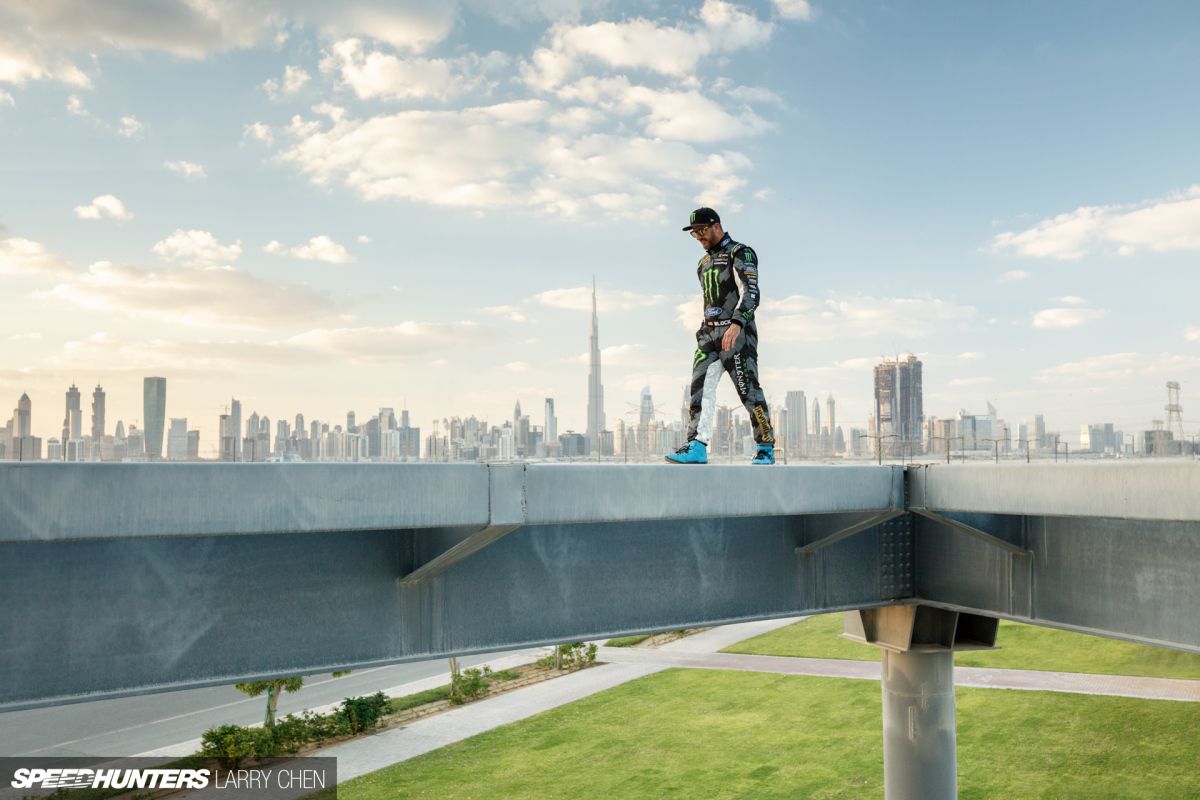 For the duration of the shoot I was looking for a photo that would scream 'we are shooting in Dubai'. It could have not worked out any better as we found this unfinished parking structure. Ken joked around that it would be my fault if we could not continue production if he fell and broke his legs. It's always my fault!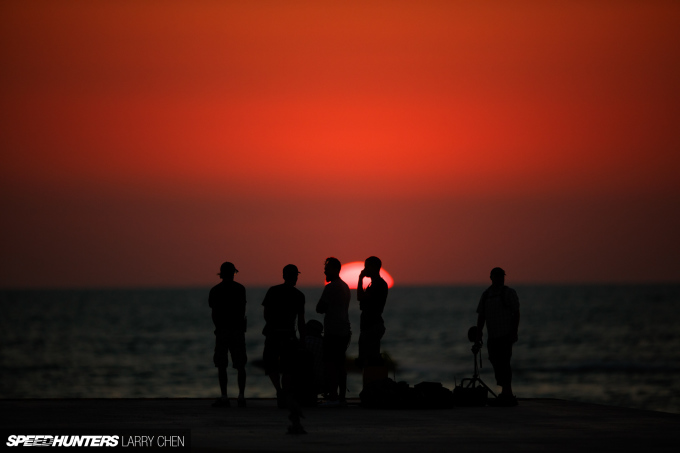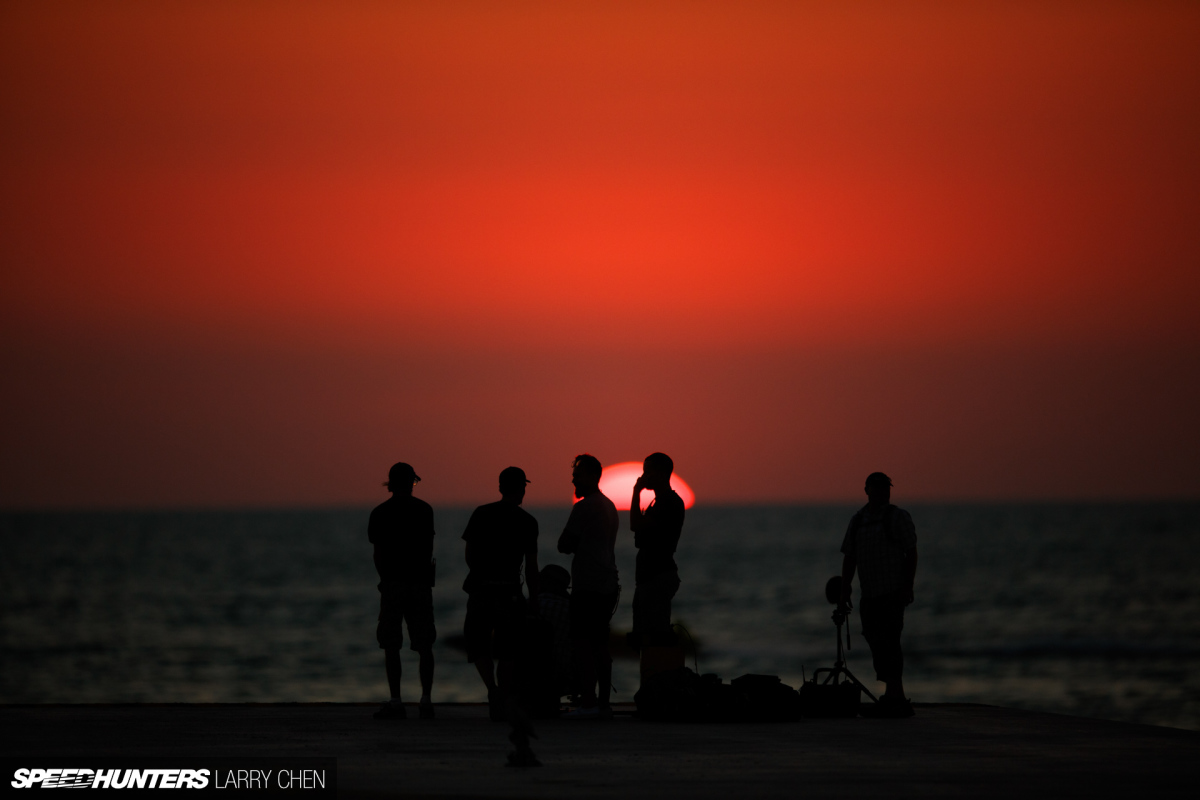 Shooting in the United Arab Emirates was certainly a treat. The sunsets were beautiful, and as I mentioned in my article, I took it upon myself to recreate the latest Daft Punk album cover with the crew of Gymkhana.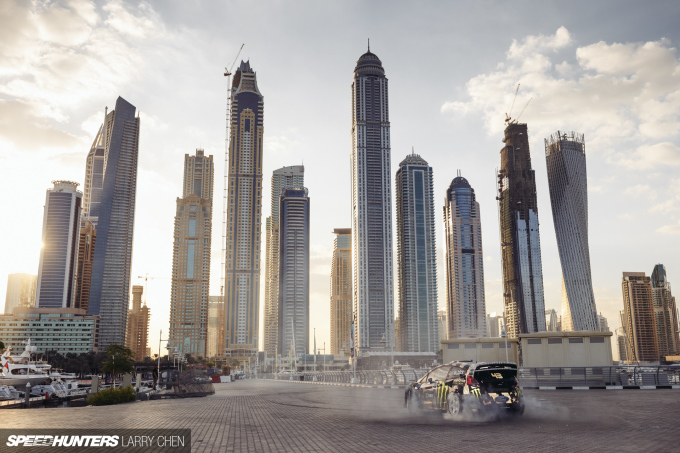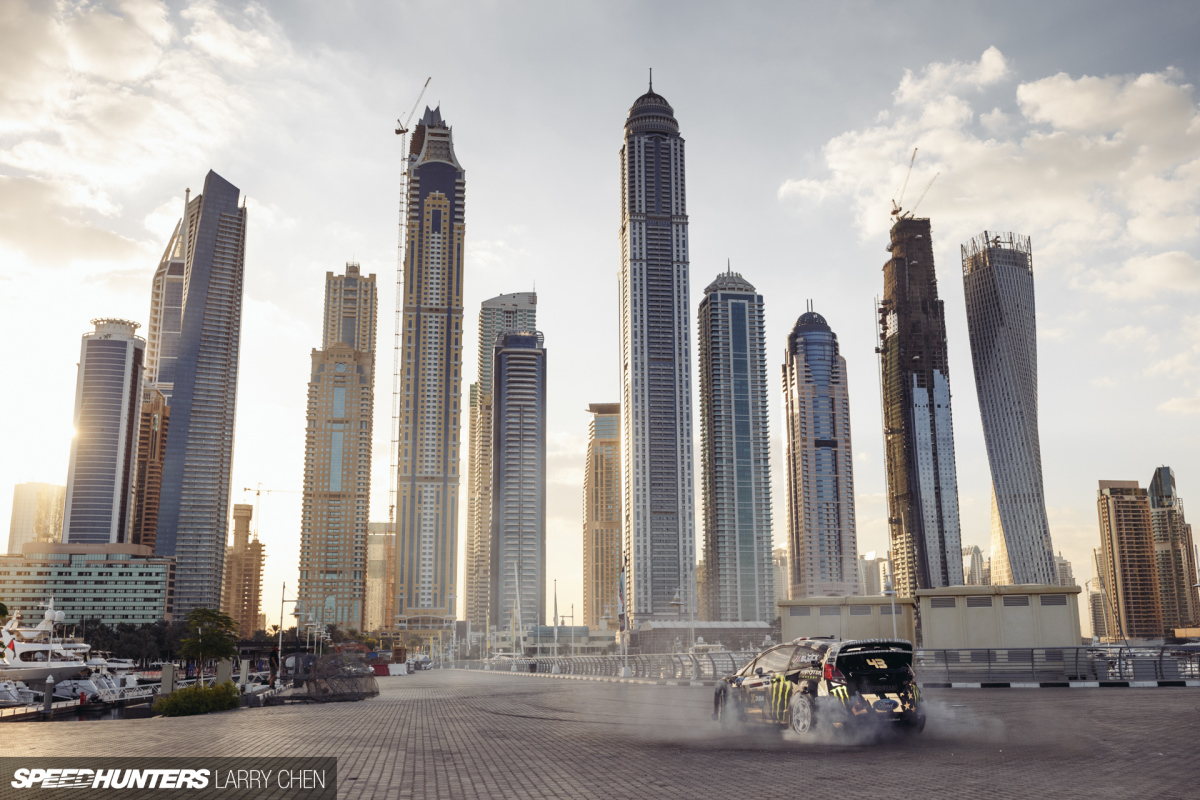 The cherry on top was all the unprecedented access we had to the city of Dubai as well as other spots in the tiny Middle Eastern country.
The HHIC (Head Hoonigan in Charge) certainly knows how to break the internet. I just can't wait to see what he will do for number 10.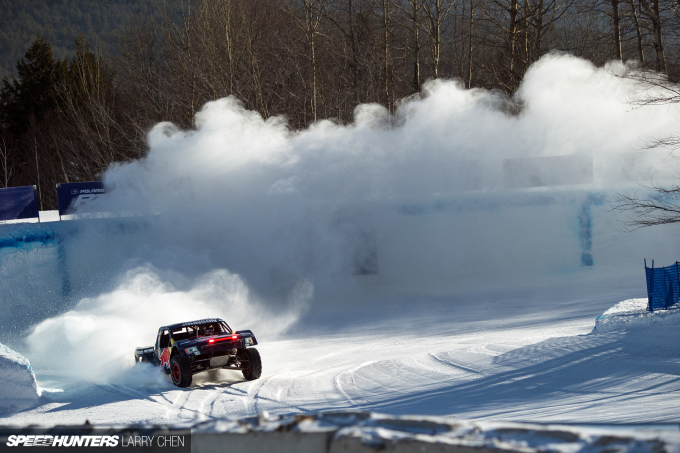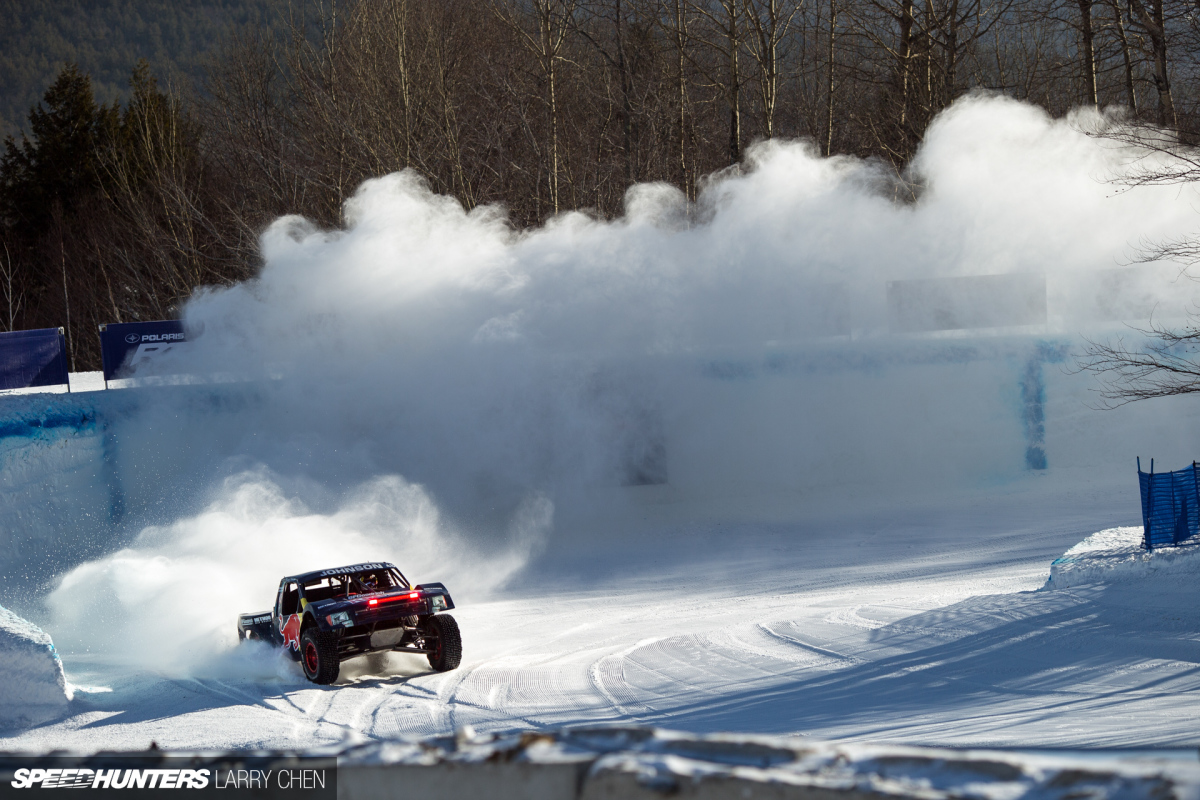 The first event of the year for me was actually Frozen Rush, which was a short course race held at a ski resort in Maine.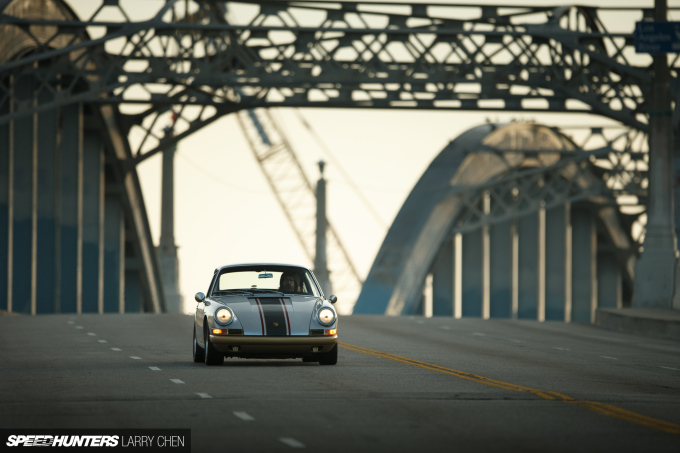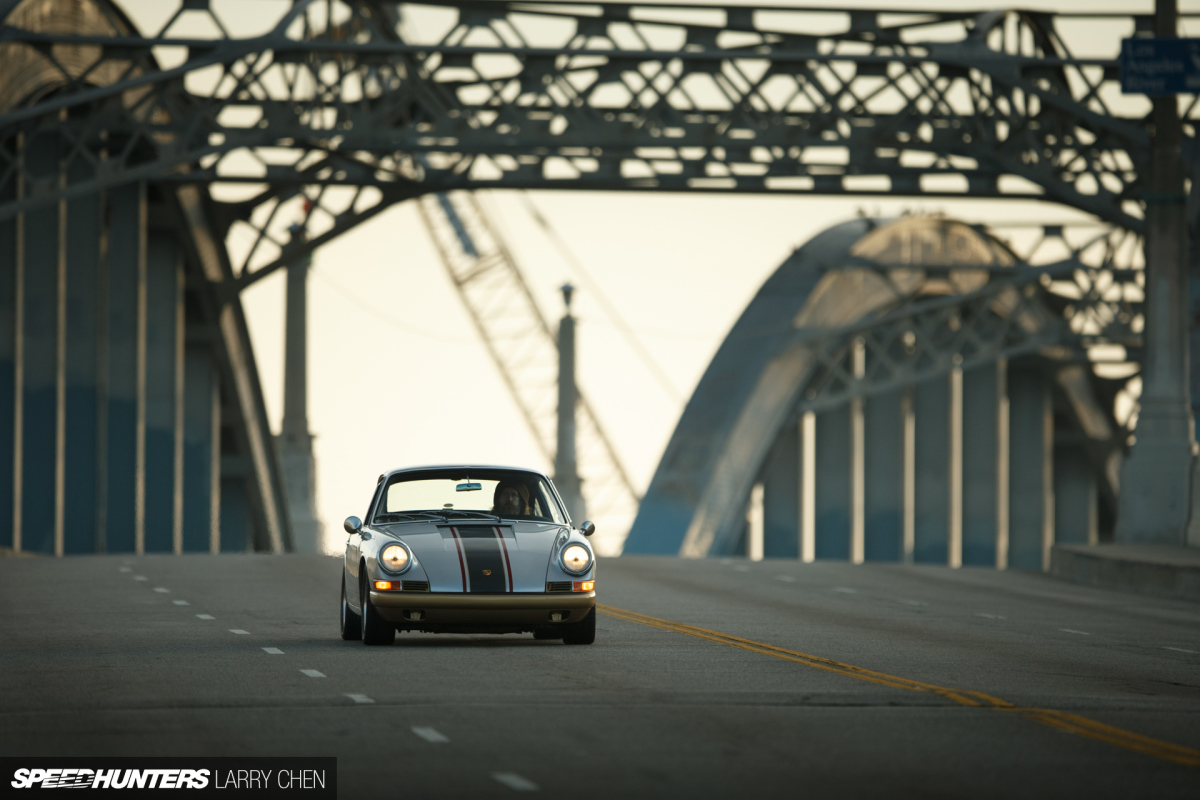 With the news of the famous 6th Street Bridge getting torn down, I scrambled to do as many shoots as I could before the inevitable happened. I shot Magnus Walker's 1965 911 on one of the final days.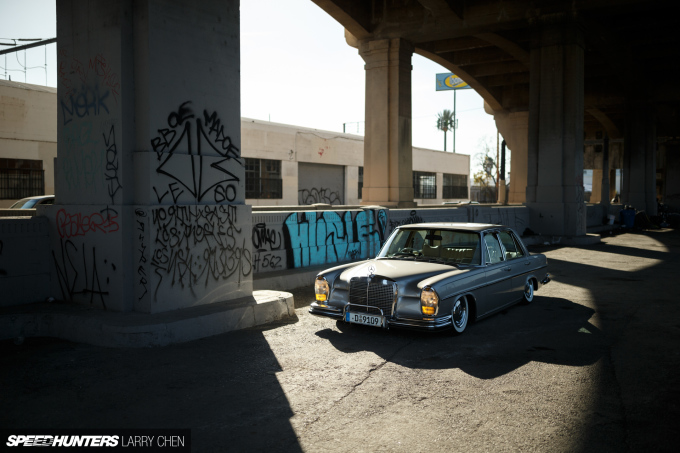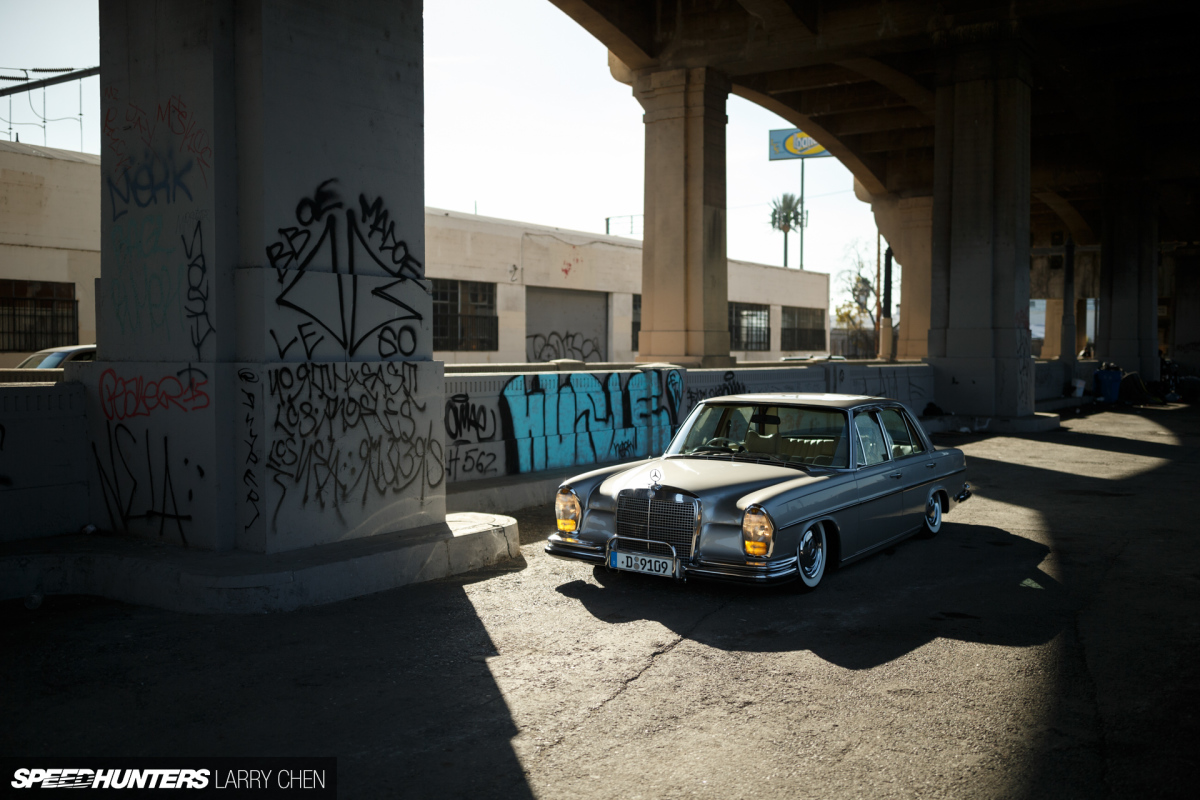 It was such a nice location right in the middle of the city that provided some epic backdrops for whatever kind of car you were shooting. Like this slammed classic Mercedes.
Pre race season always means lots of car features to kill time, and I killed two Alfas in one day with Dorian Valenzuela's pair of clean classics, namely a 1967 Giulia Sprint GT Veloce and a hotrod 1970 Giulia 1300Ti.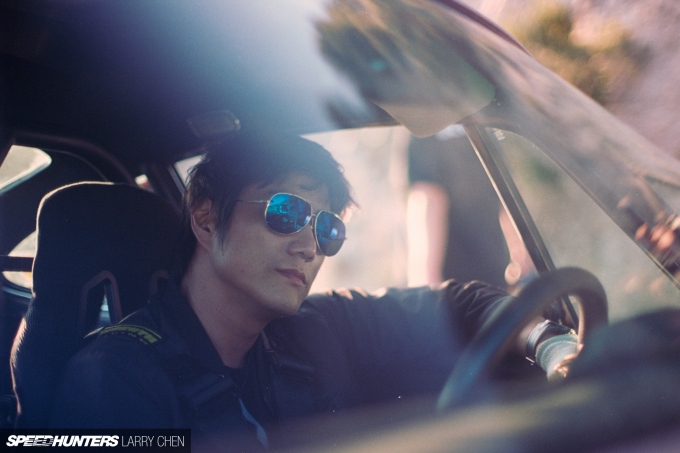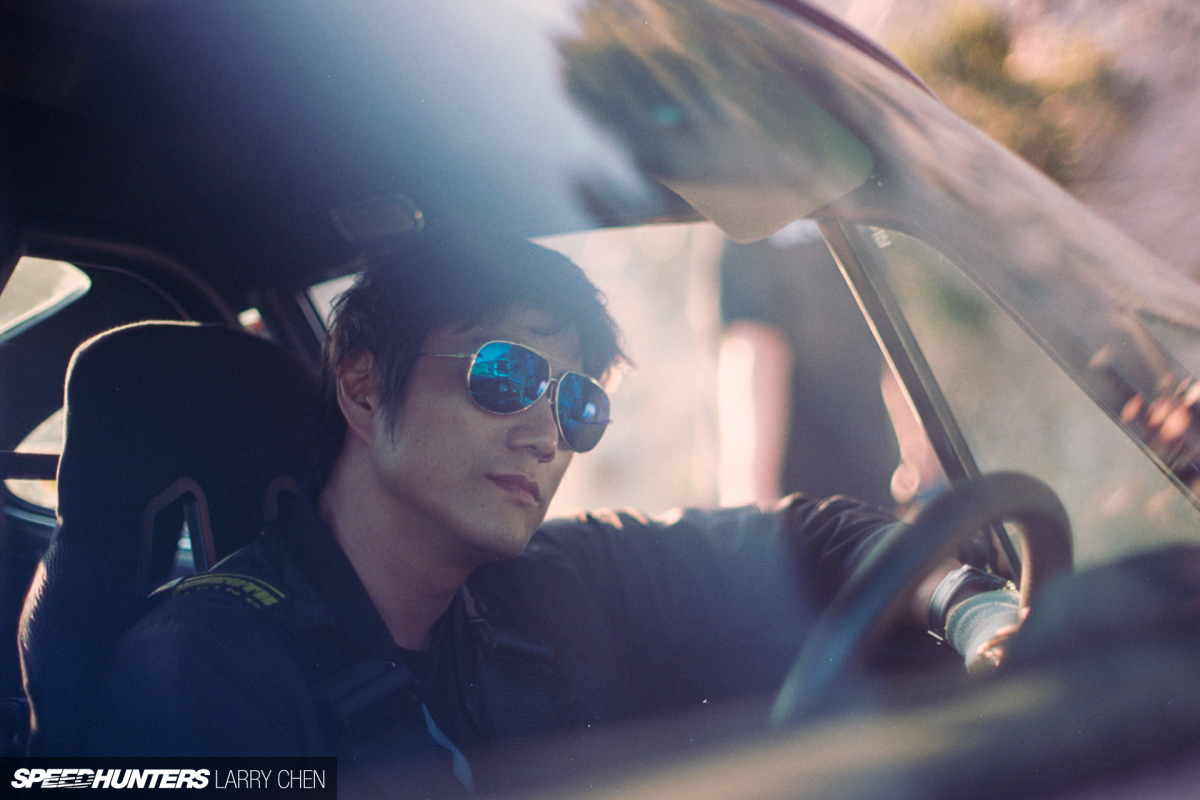 The only shoot I did all year entirely on film was with Sung Kang and Magnus Walker. I shot this with my Nikon FM2 Titanium using Kodak Ektar 100 and my Nikkor 50mm f/1.2 lens.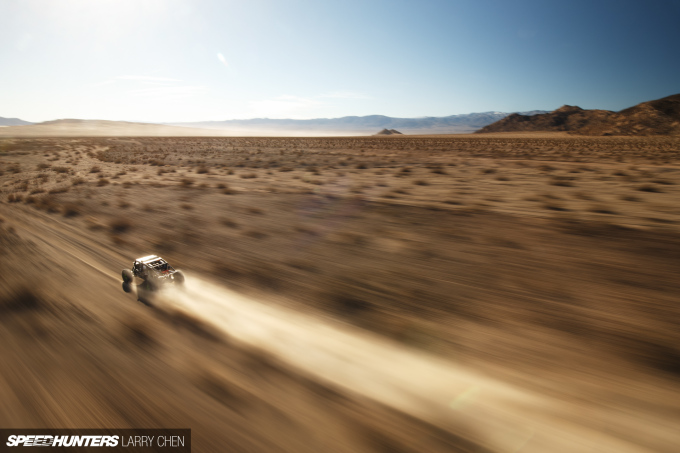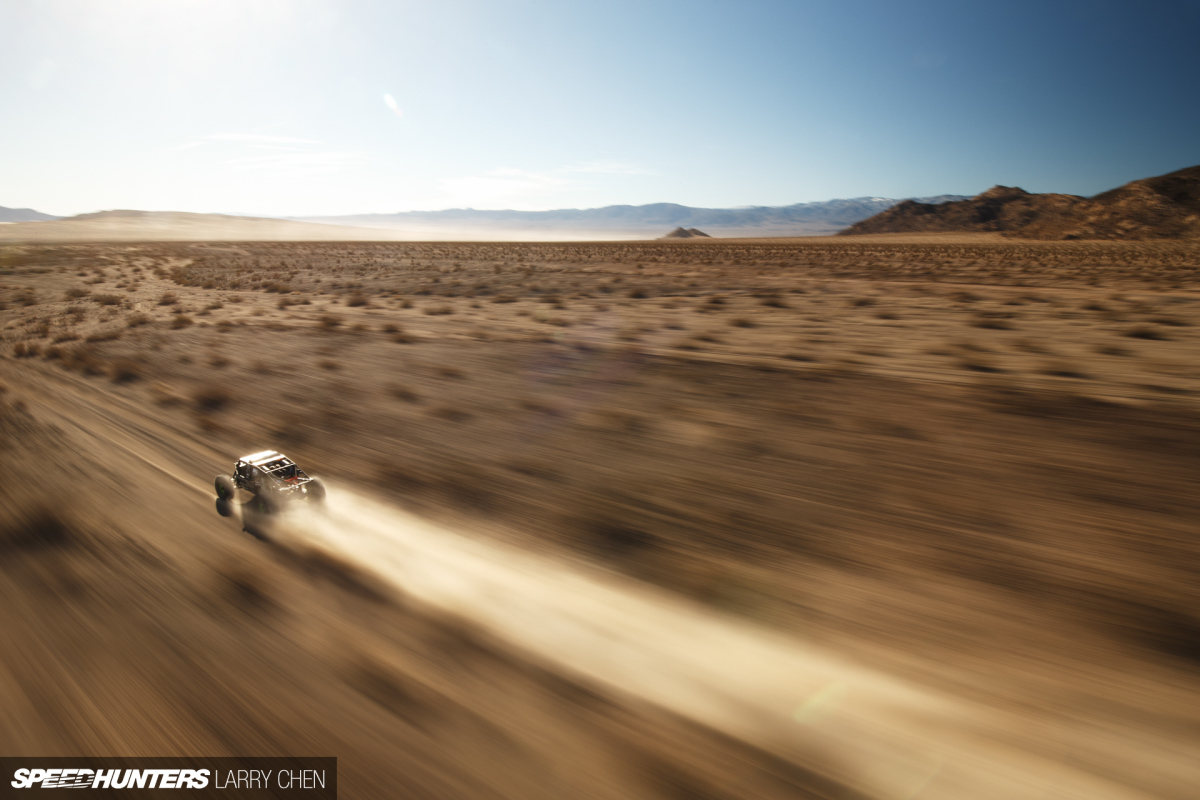 The racing season kicked off with King of The Hammers, which meant a week of following one of the harshest motorsport events in the world. I got this shot on the lakebed traveling at close to 100mph in the helicopter.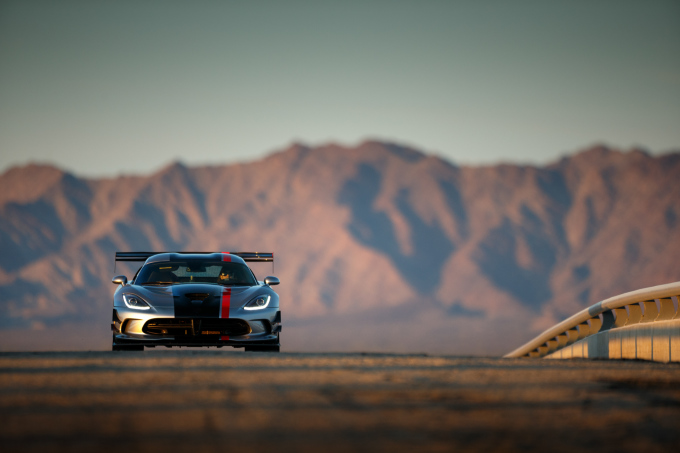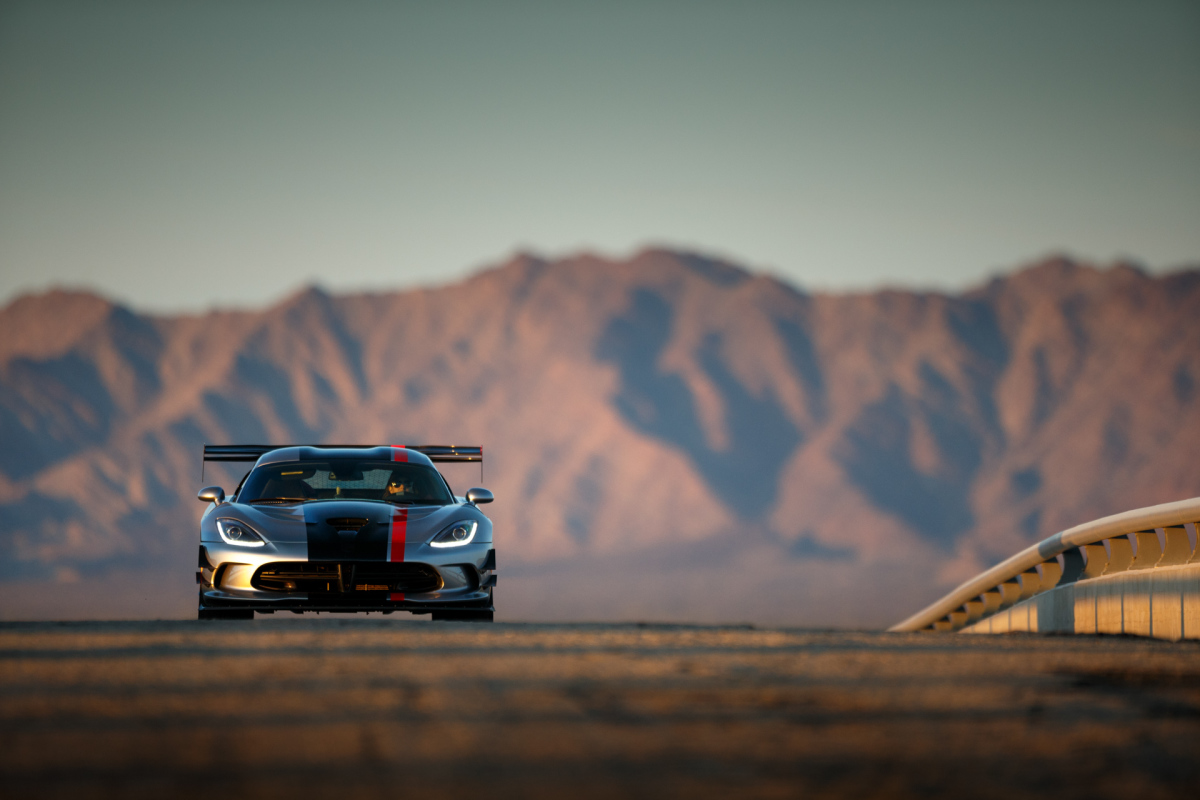 As you guys probably know, I am lucky enough to contribute to a few other outlets that we are friends with including Motorhead and Hot Rod magazines.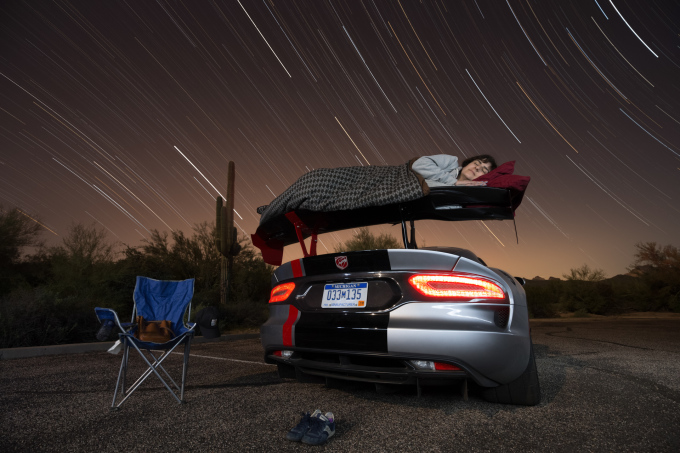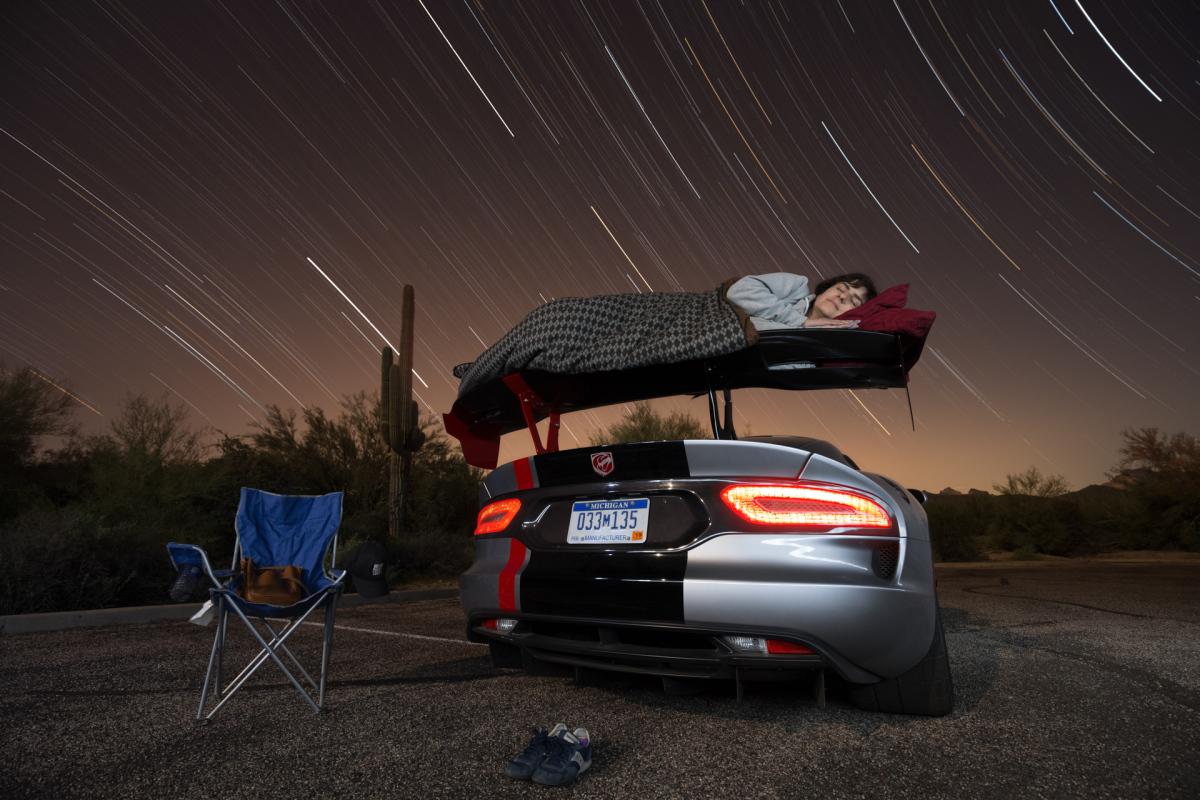 My good friend Elana Scherr came up with the concept of living with a Dodge Viper ACR, and she thought it would be funny if I got a shot of her sleeping on the wing. Here is the resulting shot.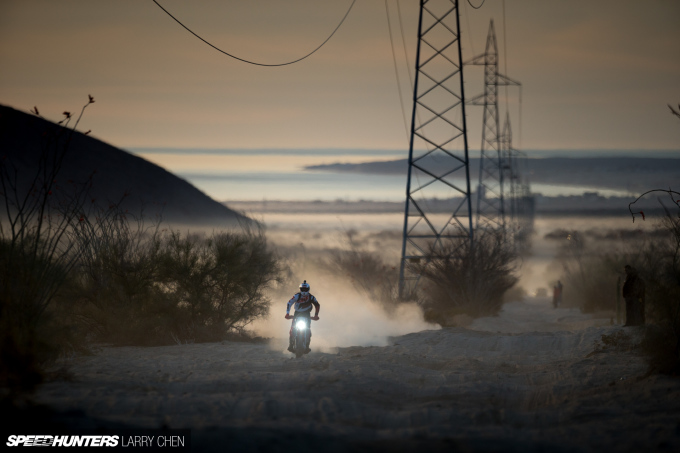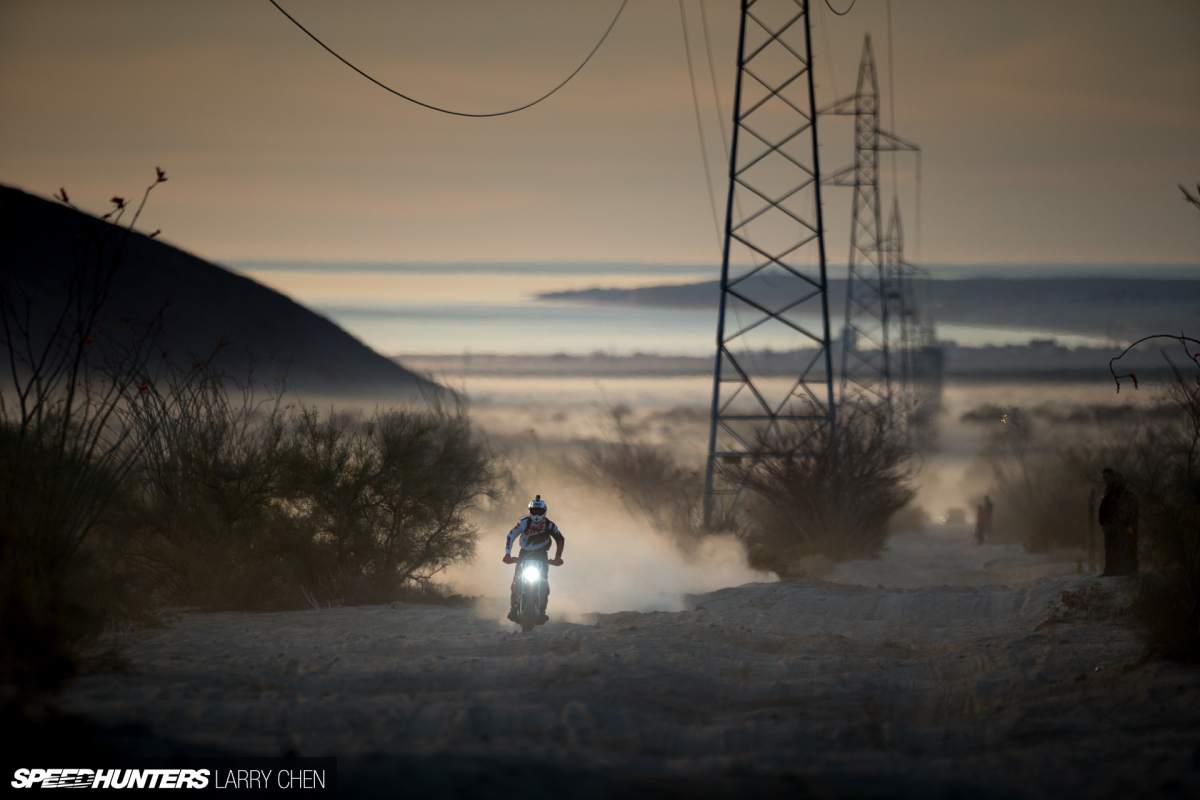 For the second race of the year, I packed up Project FJ and headed down to Mexico for the SCORE San Felipe 250. This event really opened my eyes to the world of desert racing south of the border.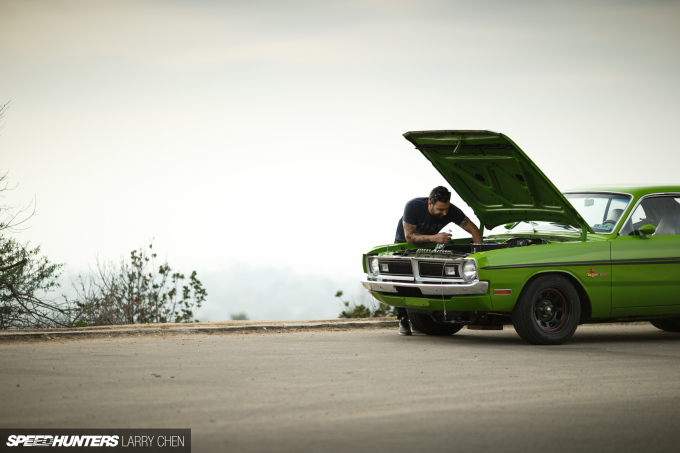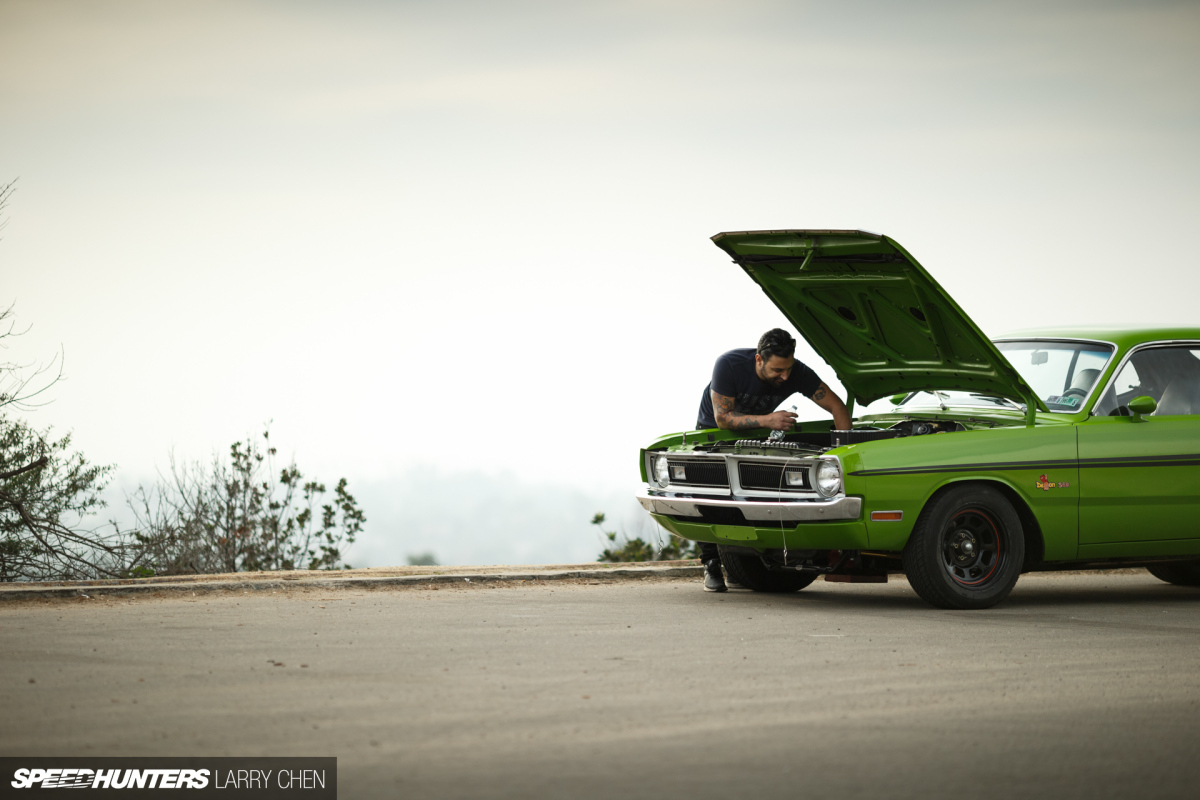 One of the original Drift Alliance members recently moved to Southern California, bringing with him his Dodge Demon. I figured it would only be appropriate to shoot it with downtown Los Angeles as the backdrop.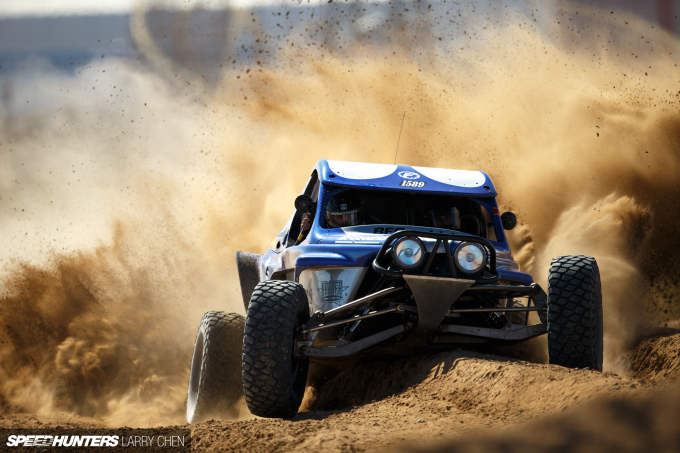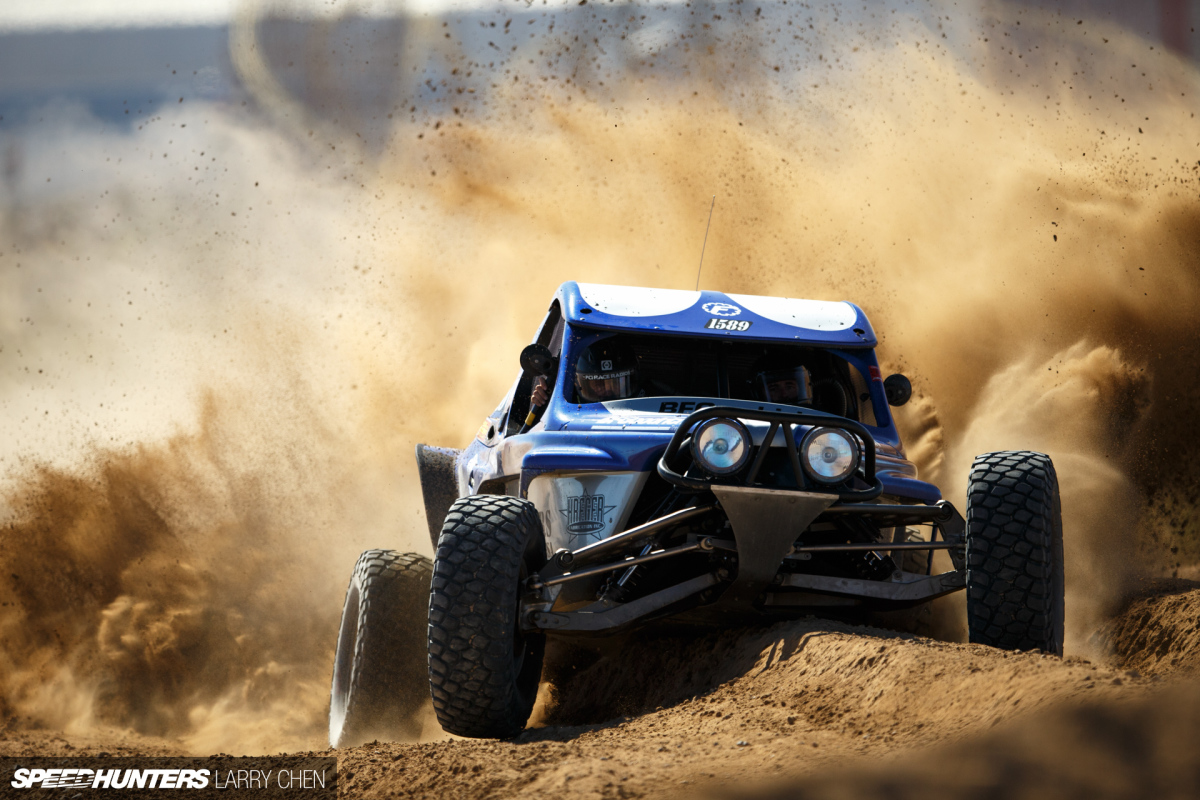 March means heading to Las Vegas for the Mint 400 race. I've been covering the race for a few years now and it's only gotten bigger and better in that time.
While I was in Vegas I visited the Shelby American headquarters. The team was very welcoming, and Louis and I even got to take a pair of Shelby Mustangs out.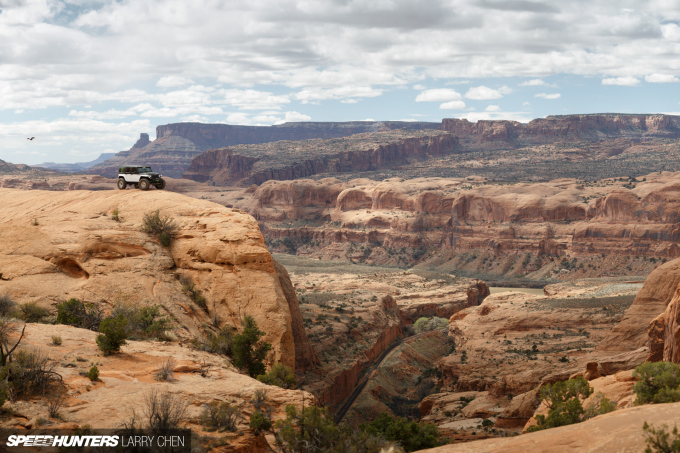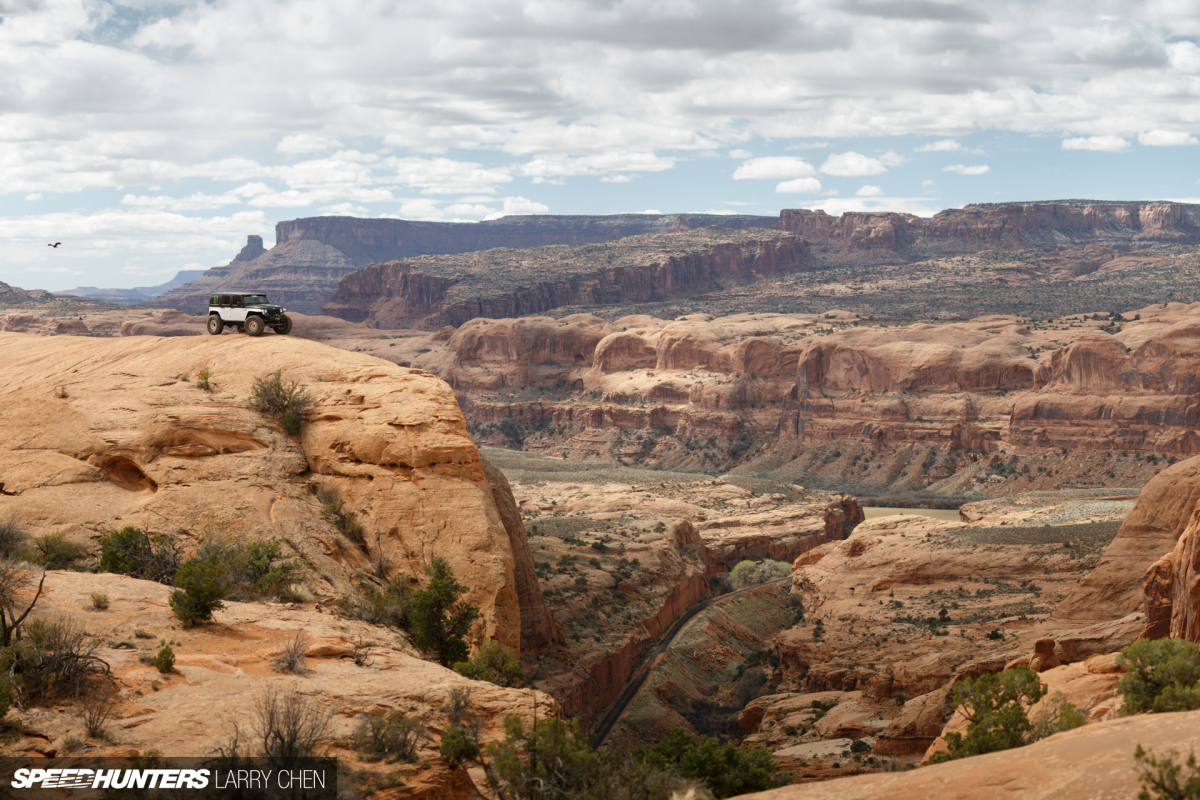 Next up was some rock crawling action with Casey Currie and his family in Moab for the Easter Jeep Safari. This really opened my eyes to the world of rock crawling as Casey let me borrow one of his Jeeps to go hit the trails. I nearly killed myself for this shot as I slid down the side of a rock about 50 feet. Luckily I had really durable pants on that let me keep control as I was descending. Casey and everyone else thought I died.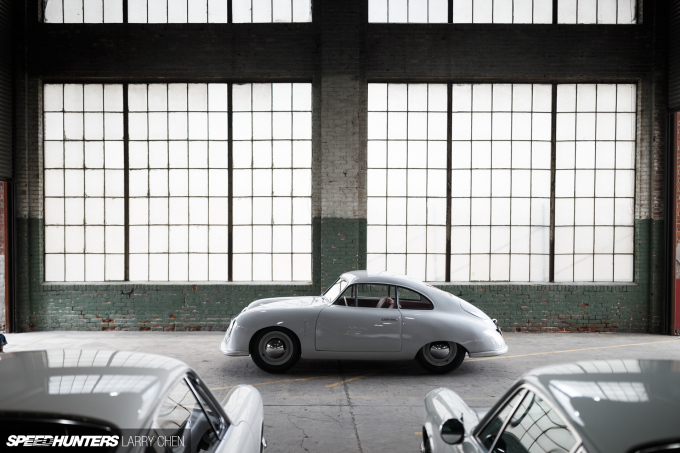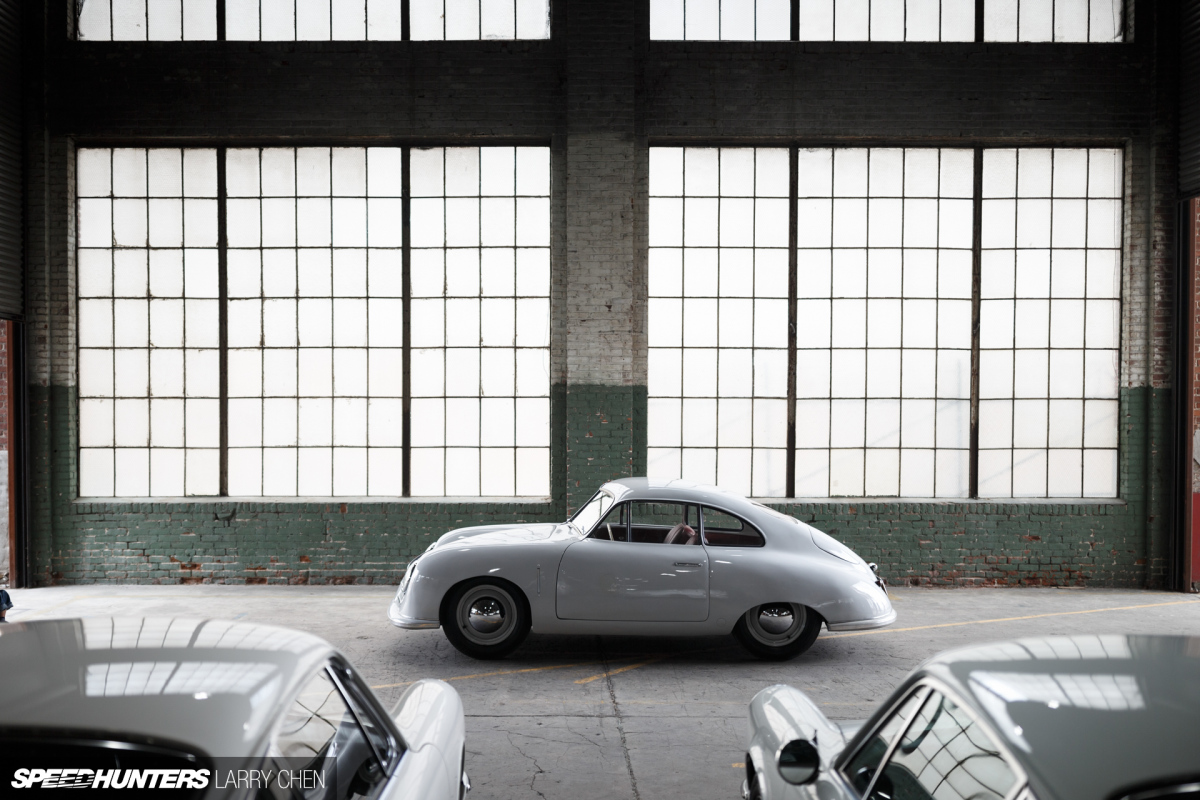 Car show season is all year 'round in Los Angeles, but this show is unlike any other.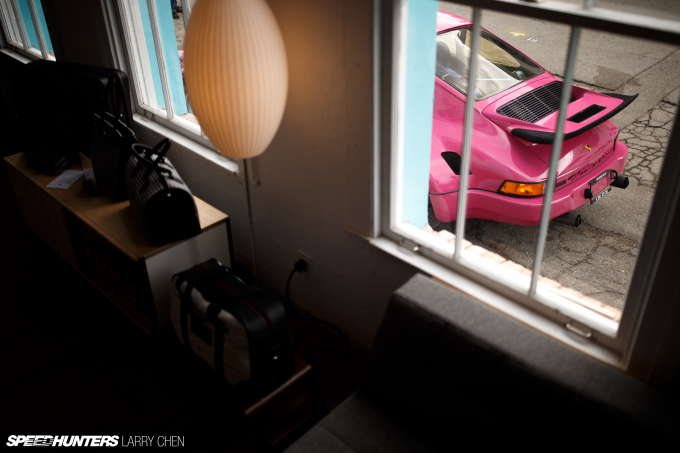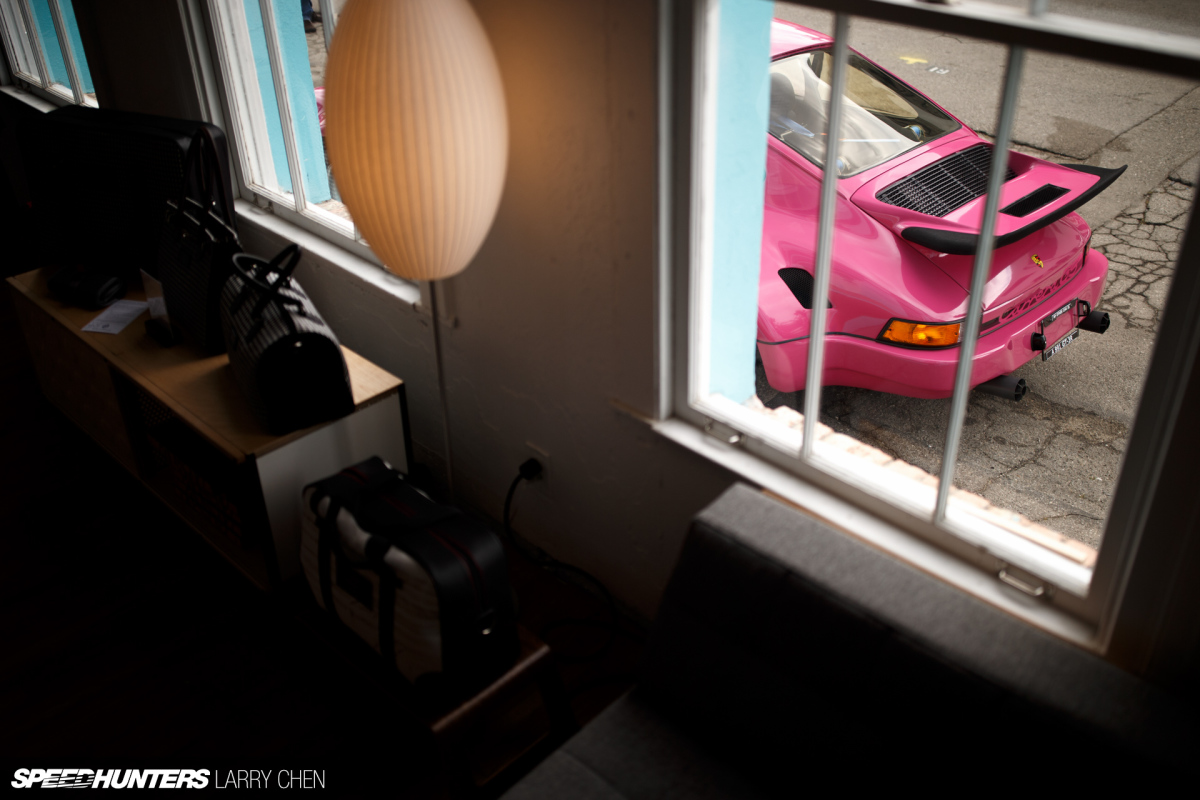 Luftgekühlt is great as it mixes modern design with Porsches. With its unique mix of textures and scenes, it's a real pleasure to photograph.
I am looking forward to seeing how this type of car show will evolve. I've also heard rumors that they are coming out with a book with a few photos from yours truly.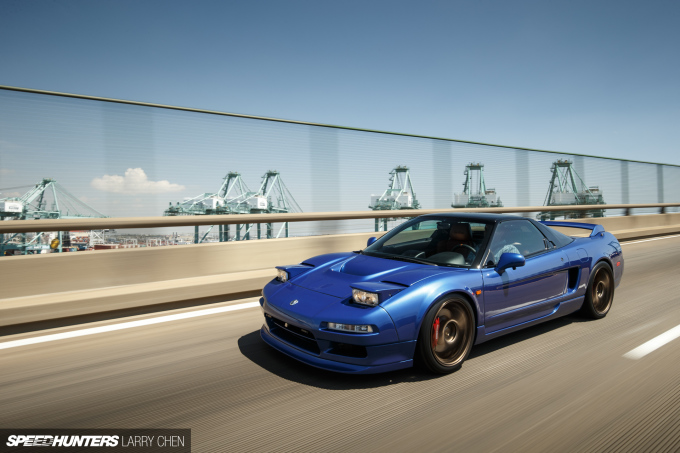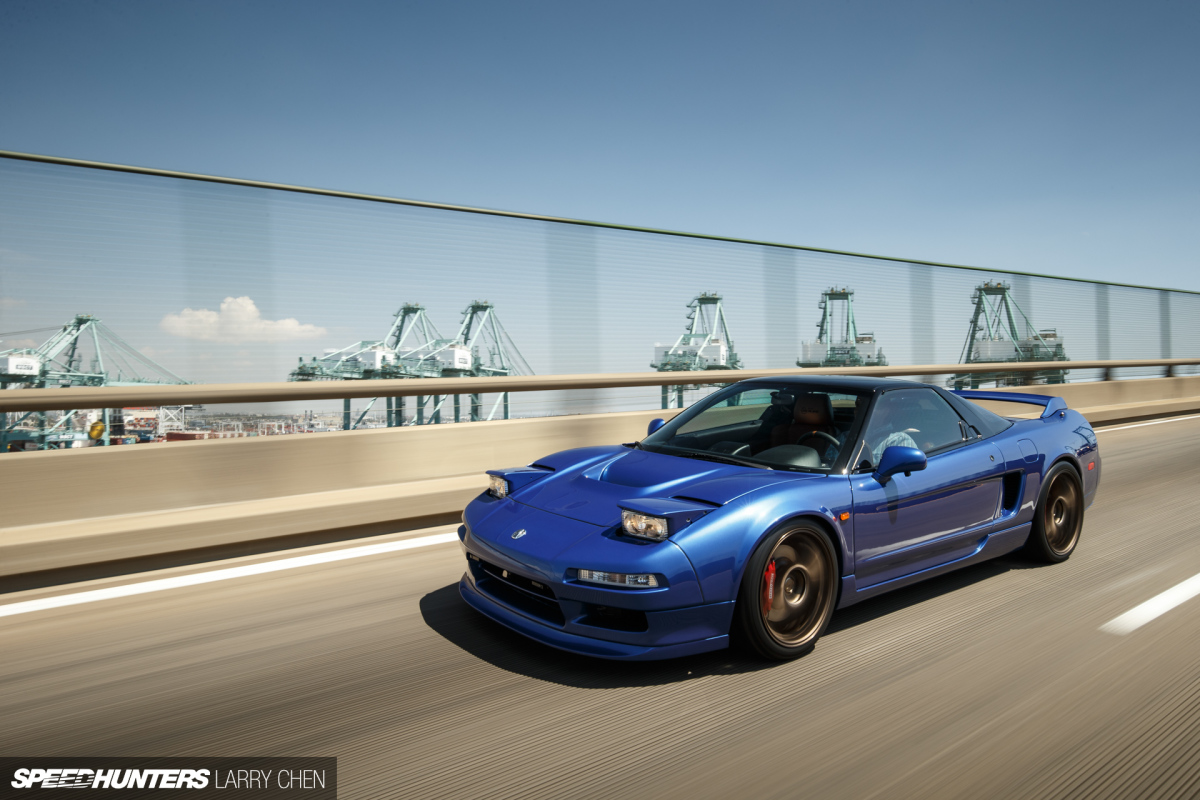 Ever since the Clarion team built a BMW 2002 I had wondered what they were going to get their hands on next. They took a completely different approach and modified a '90s Japanese supercar, which was an absolute blast to drive.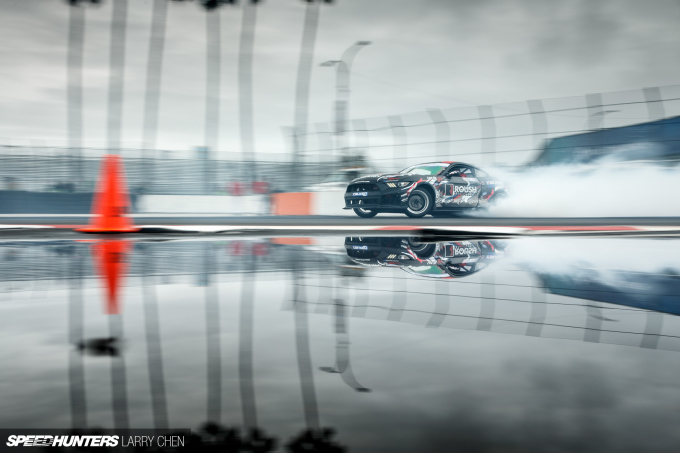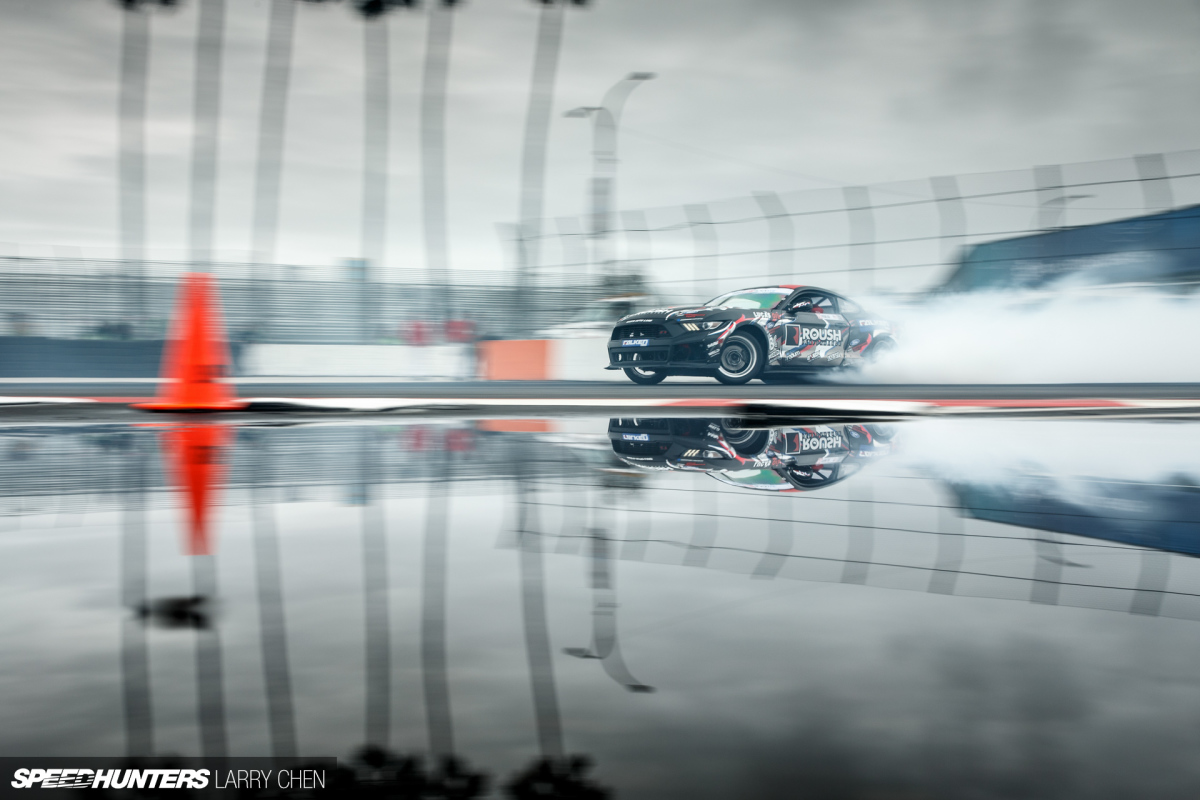 April means the start of the Formula Drift season, and 2016 kicked off with a soggy bang during Round 1 on the streets of Long Beach. It rained most of the time, but stayed dry for all of the Top 16.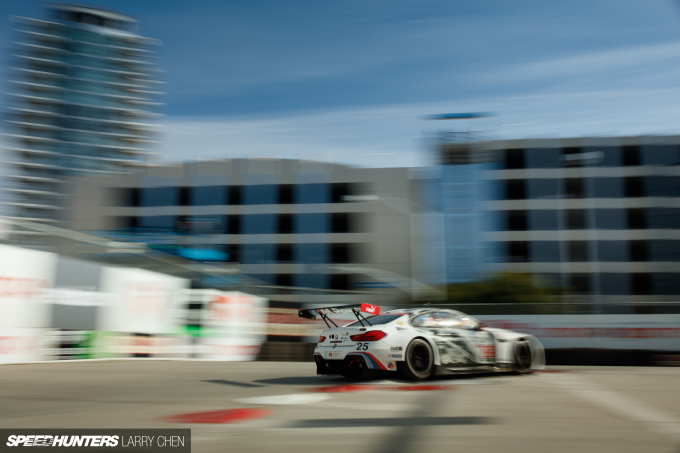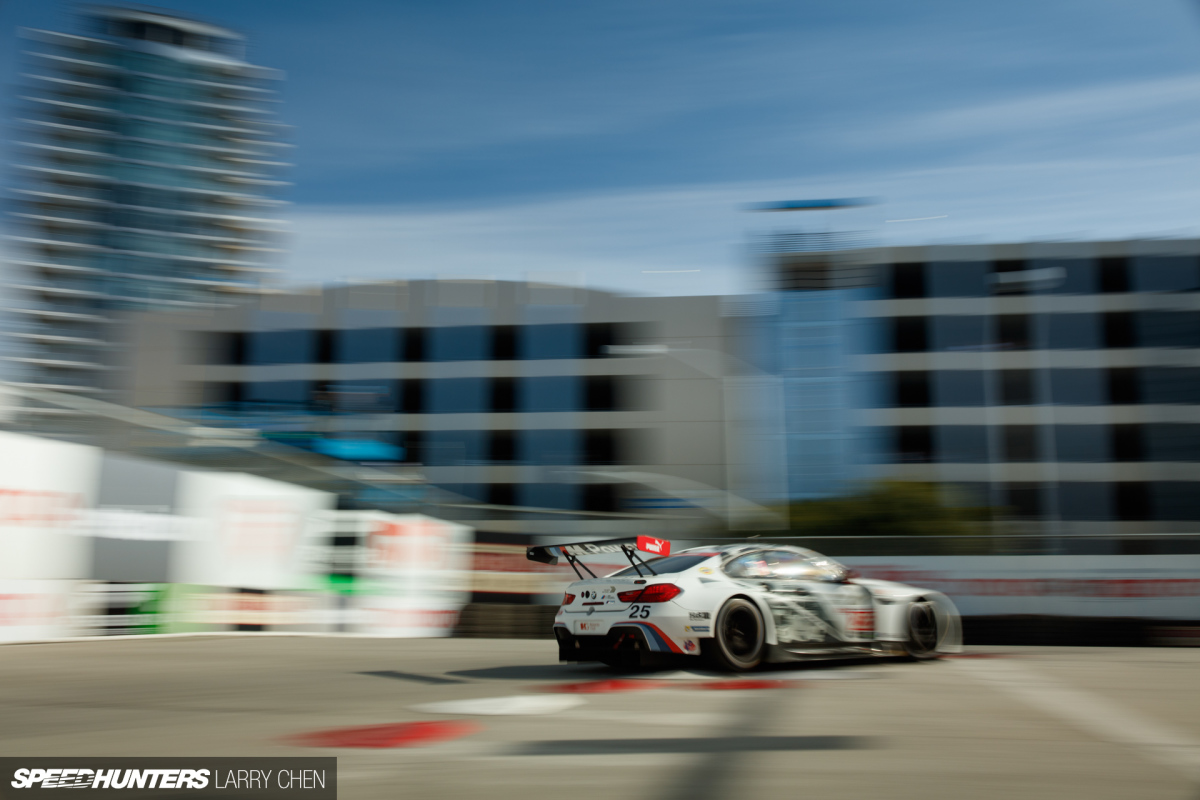 The week after Formula Drift is always the Long Beach Grand Prix, which is such a challenging series of races to shoot.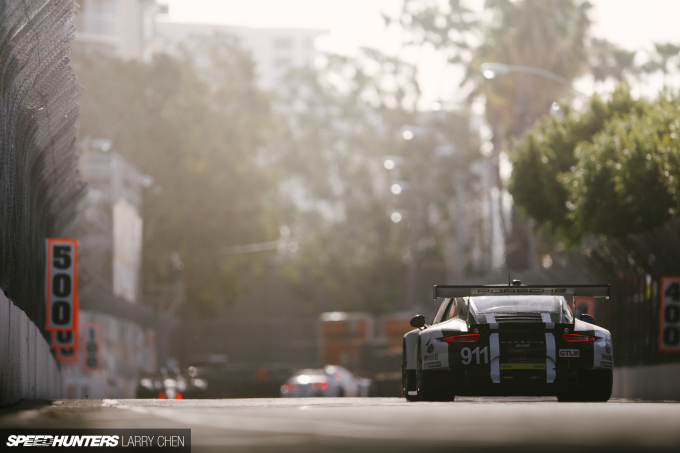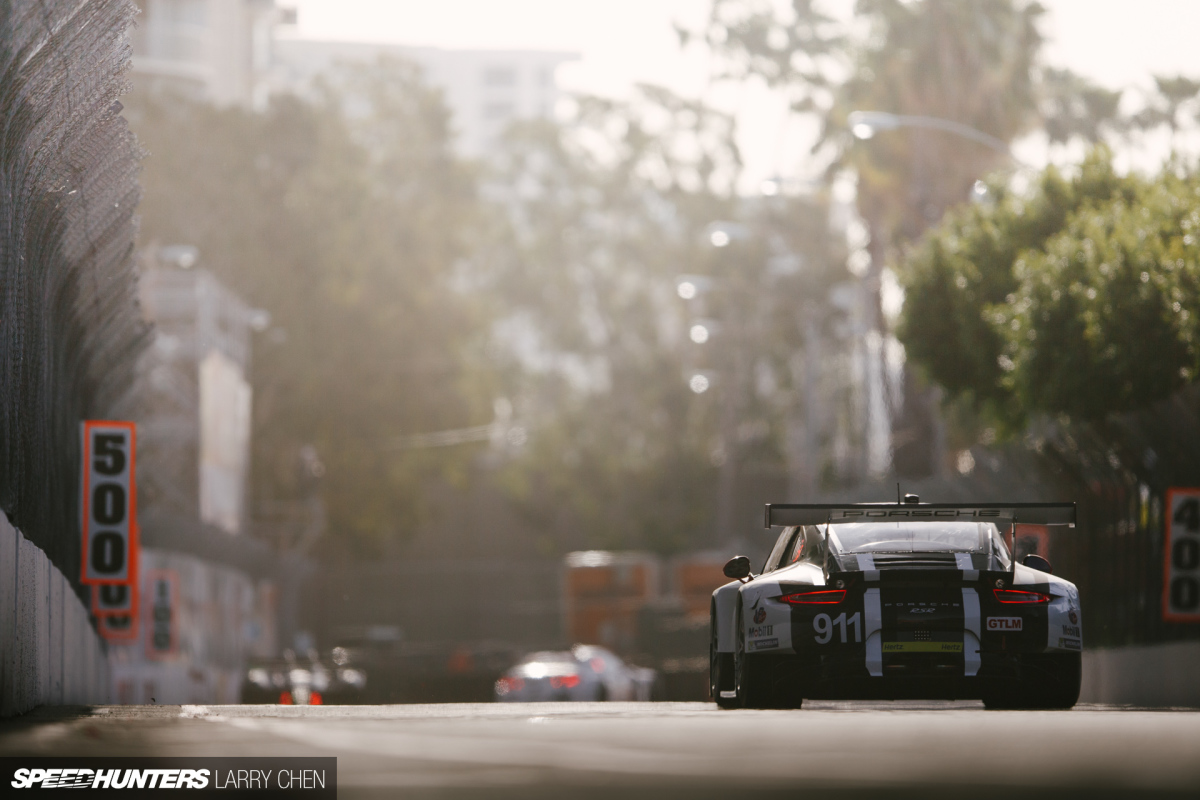 Because I've been covering the same race for 11 years now, it's tough to find new and interesting angles, but somehow I always manage to find a spot that I've never shot from before.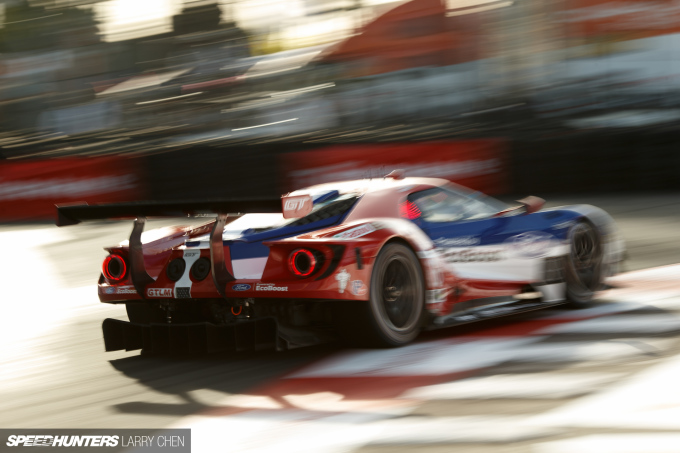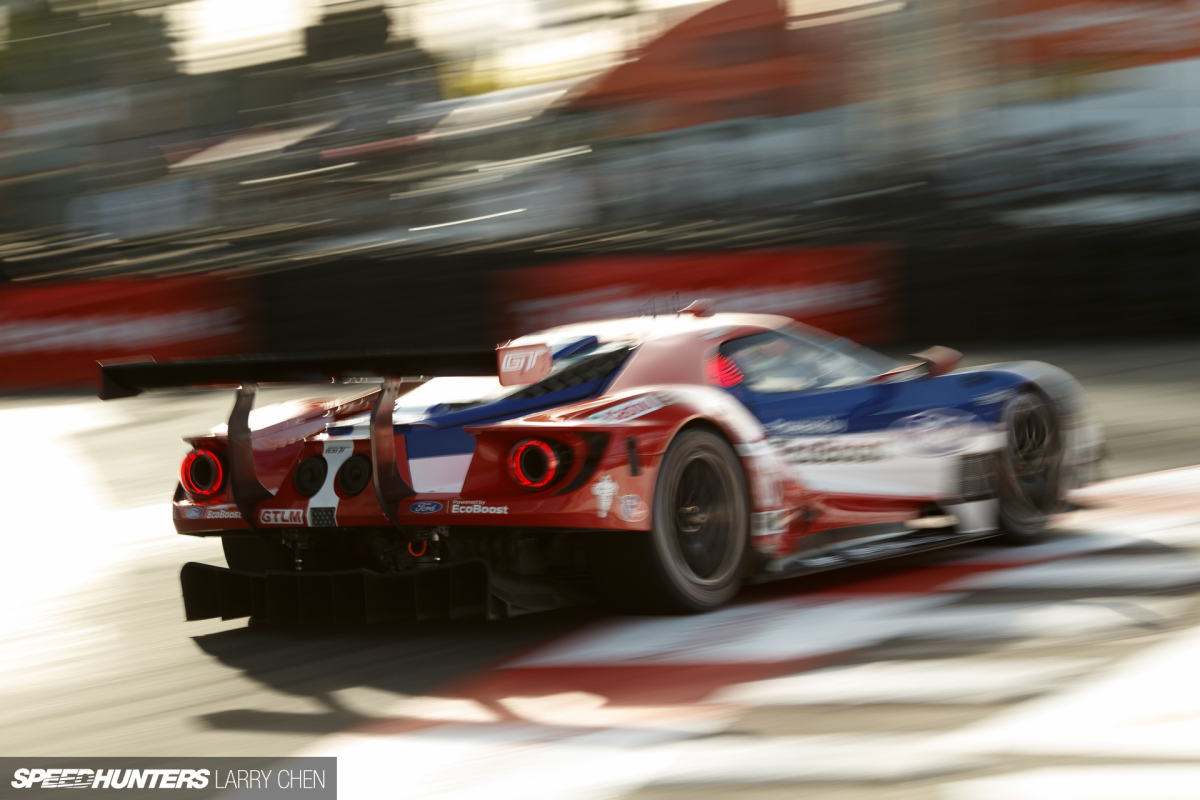 During the day, the streets are filled with GT cars and open wheel machines.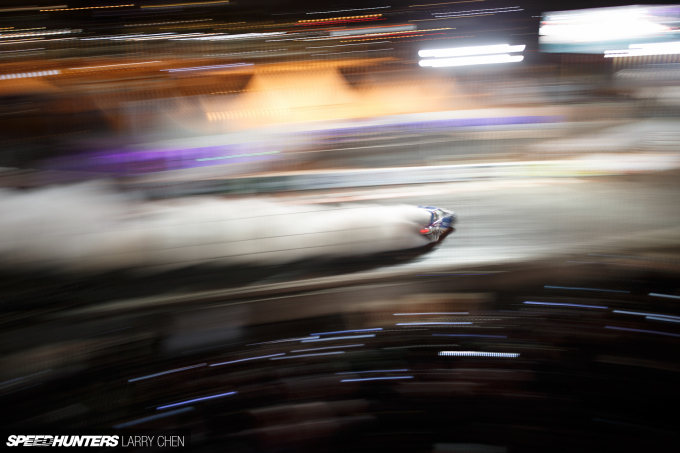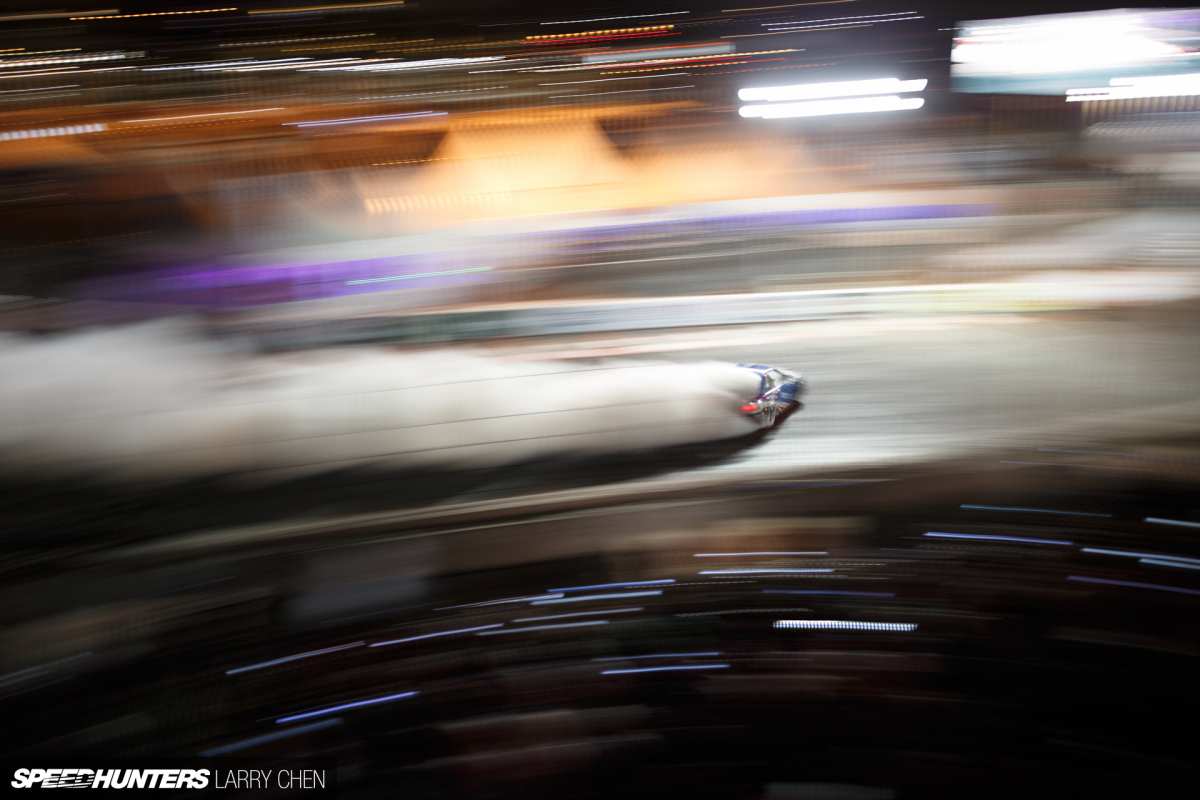 But at night it comes alive with tire smoke as drift cars invade the closed roads. Note all the cell phone screens from the fans in the stands.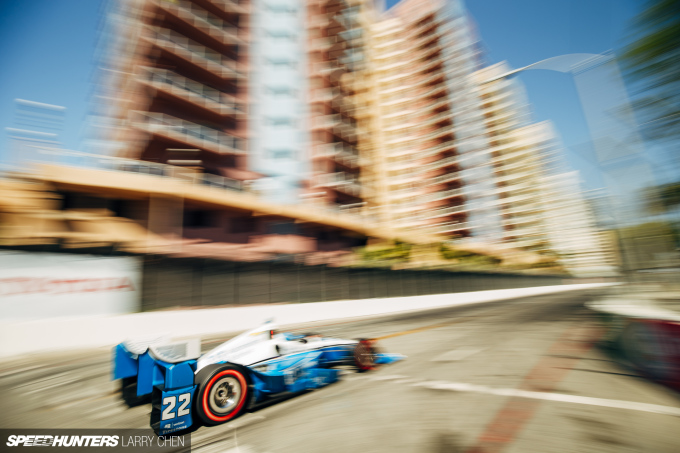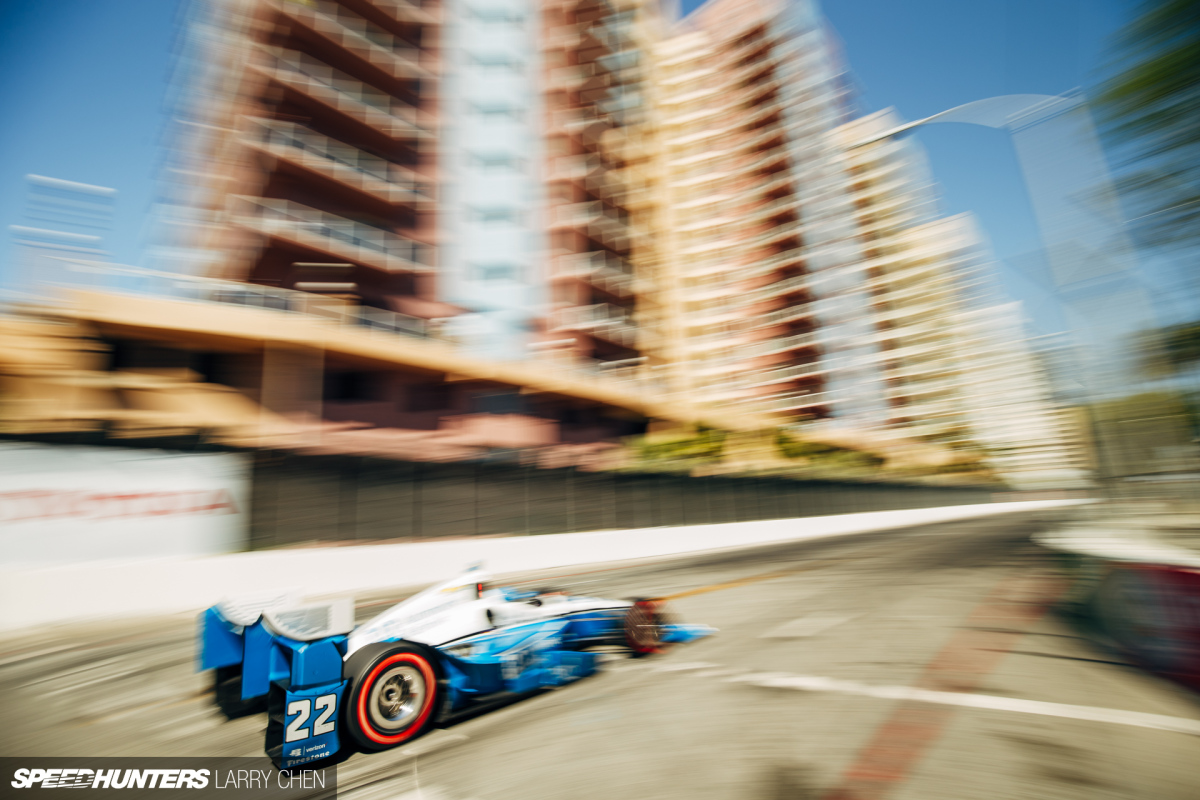 While this looks like a slow shutter shot, the IndyCars are reaching almost top speed for the street course, so this was at 1/160th of a second.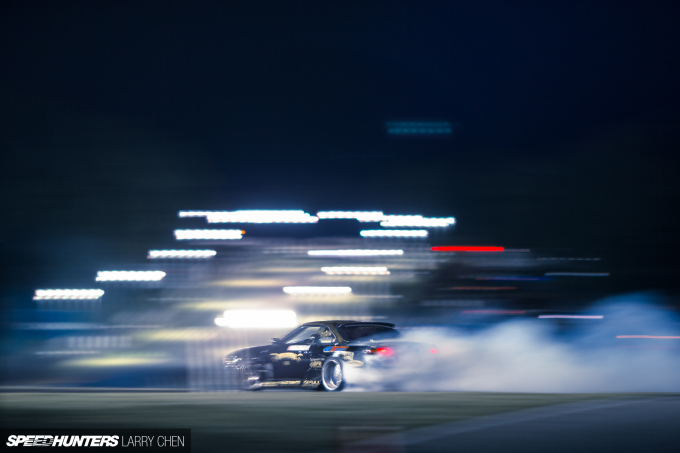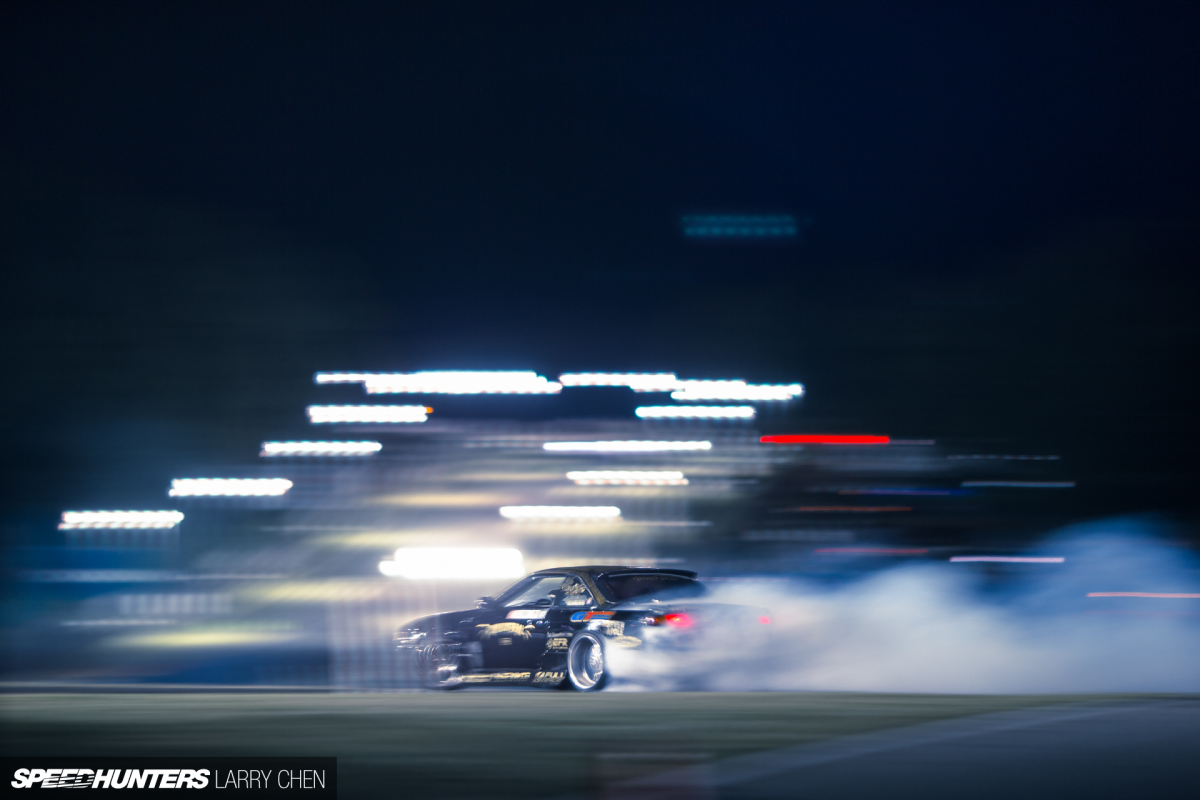 Round 2 of the Formula Drift series is always fun to shoot because of the crazy drift fans that show up every year.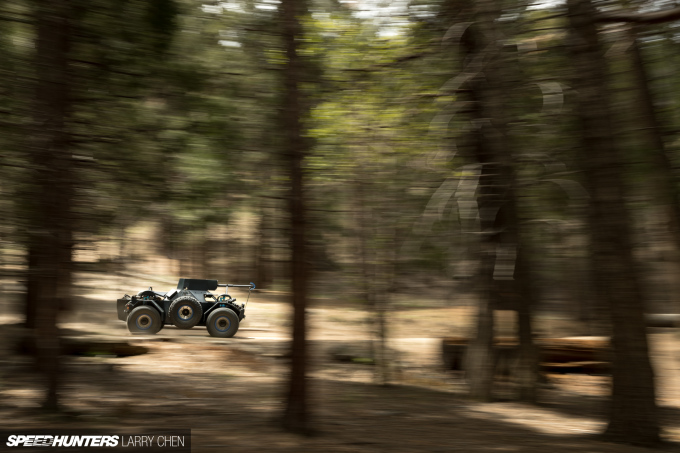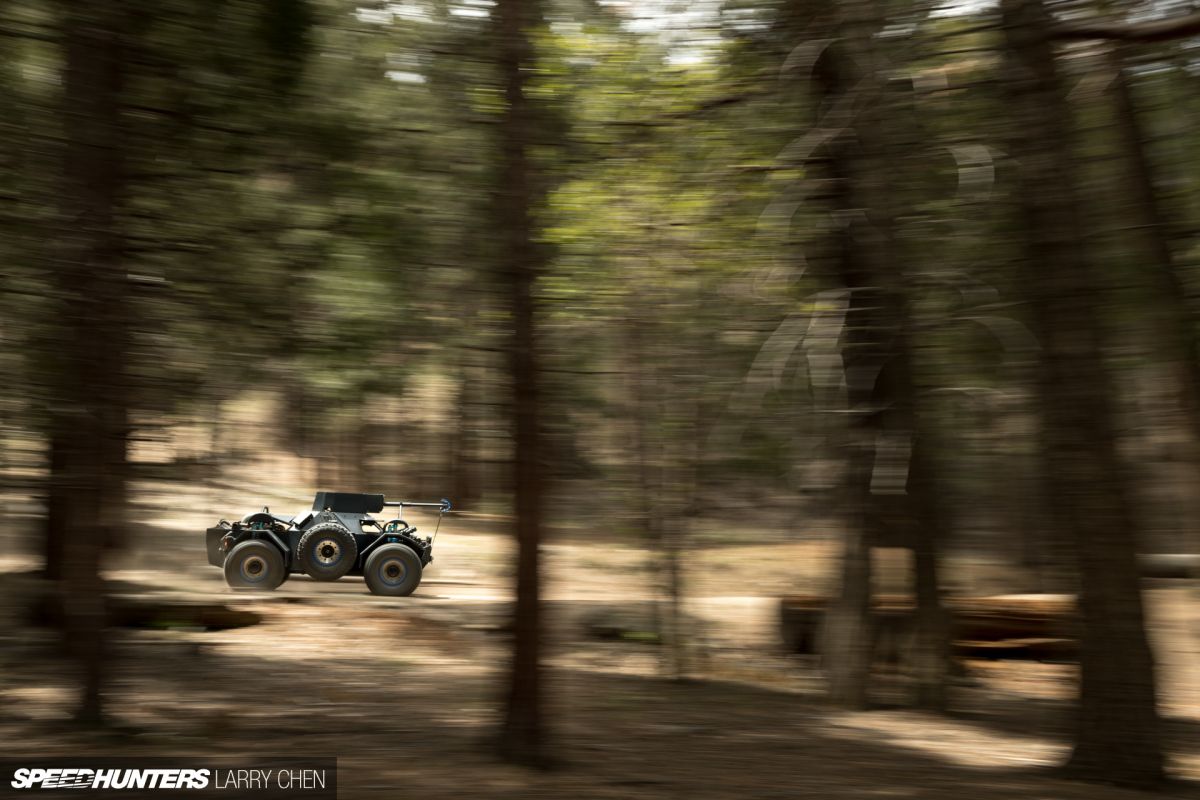 I love panning through trees to convey speed. This was my favorite shot from the time BJ Baldwin took a Ferret for a little off-road adventure.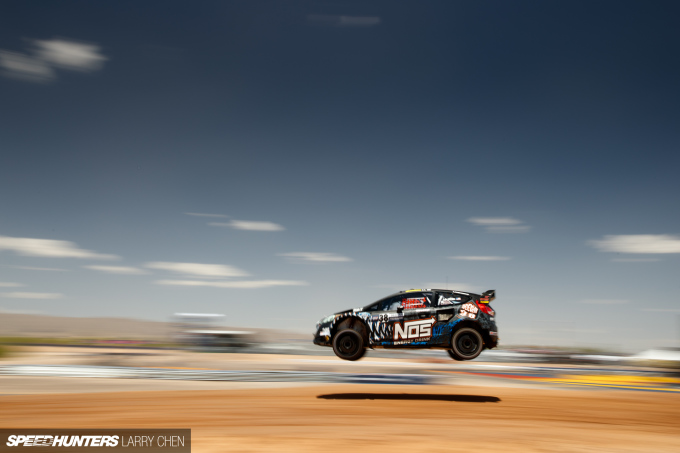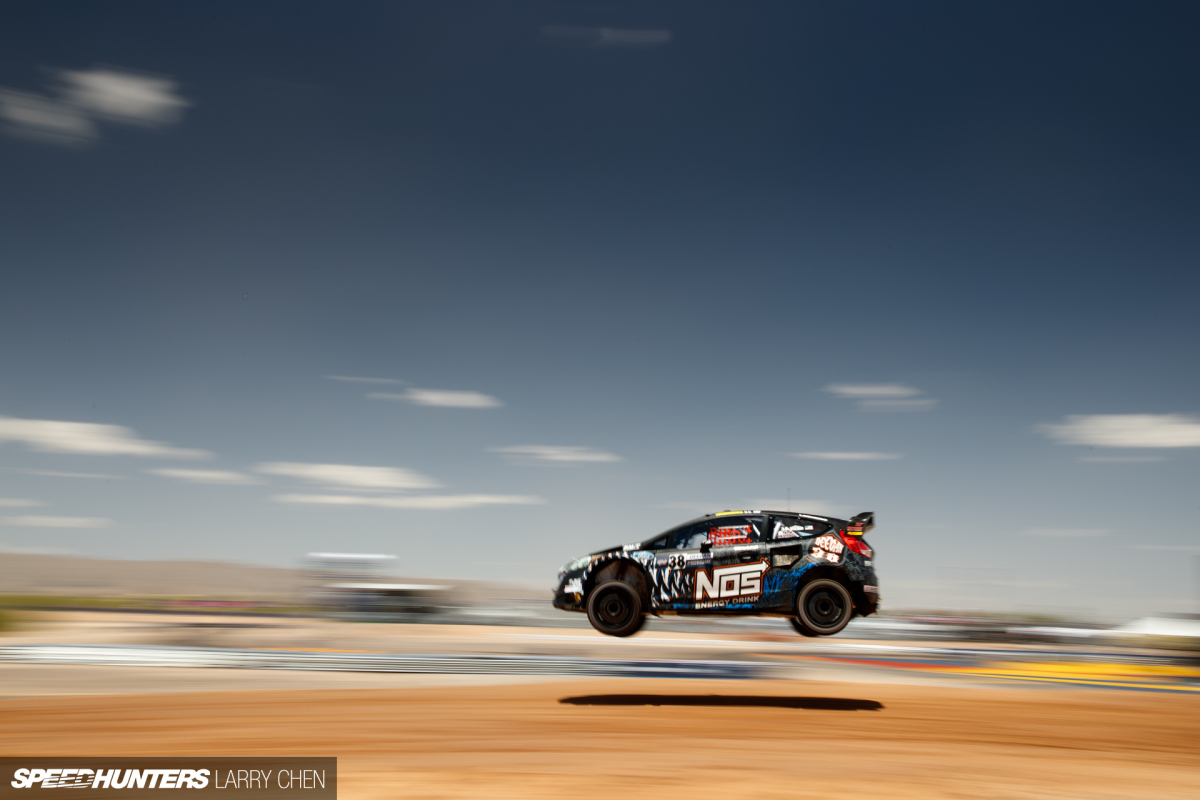 May means the start of the Global Rallycross (GRC) season. It's a fun time trying to pan cars as they are in the air.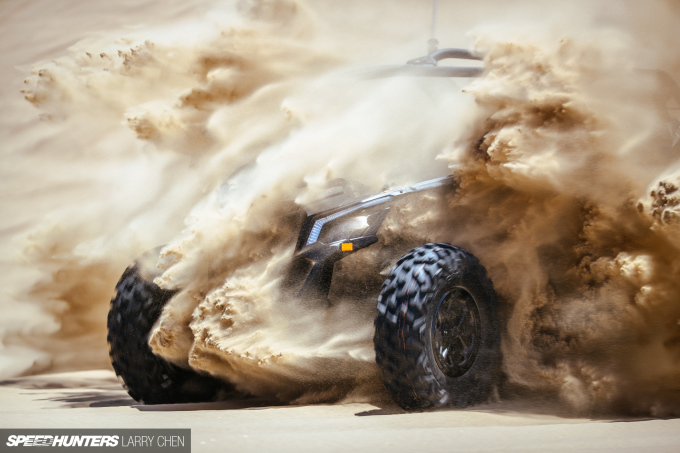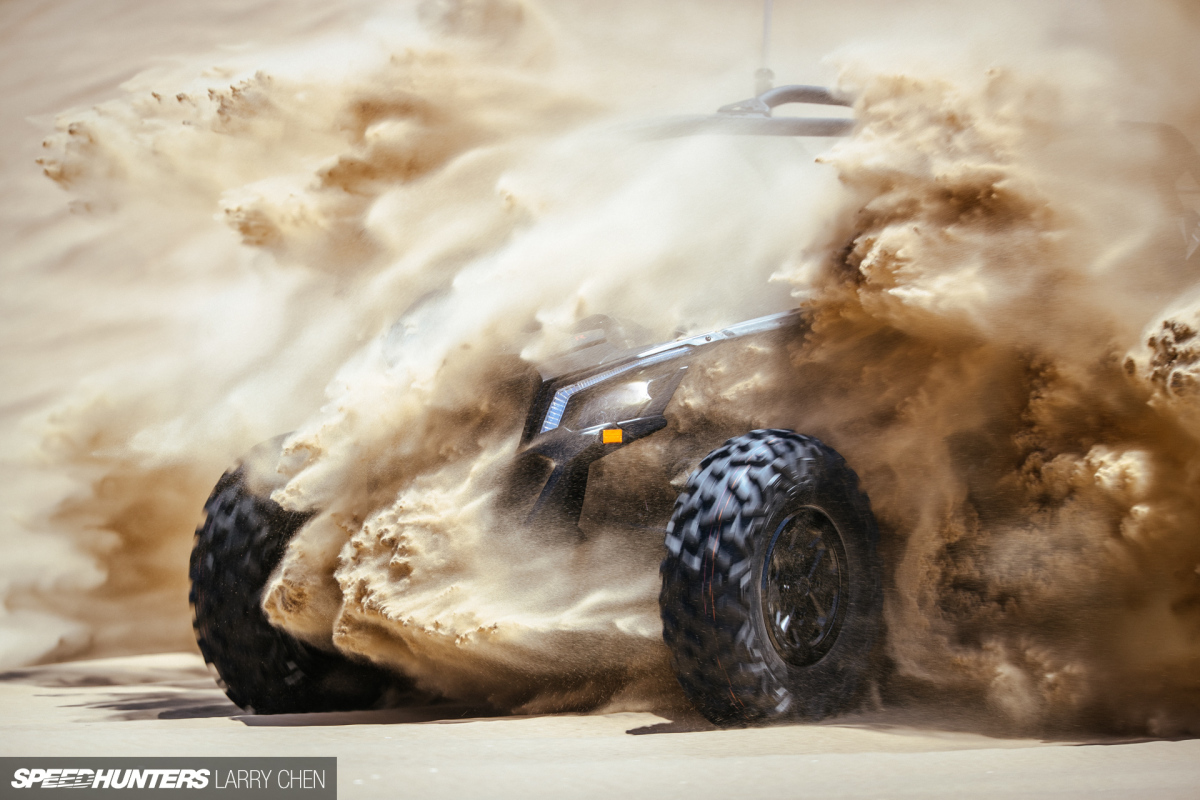 Aside from the editorial work I get to do with Speedhunters, I also try to do as much commercial work as possible.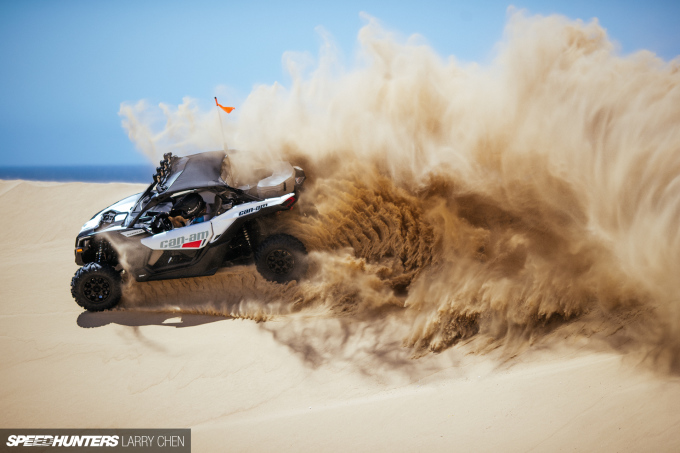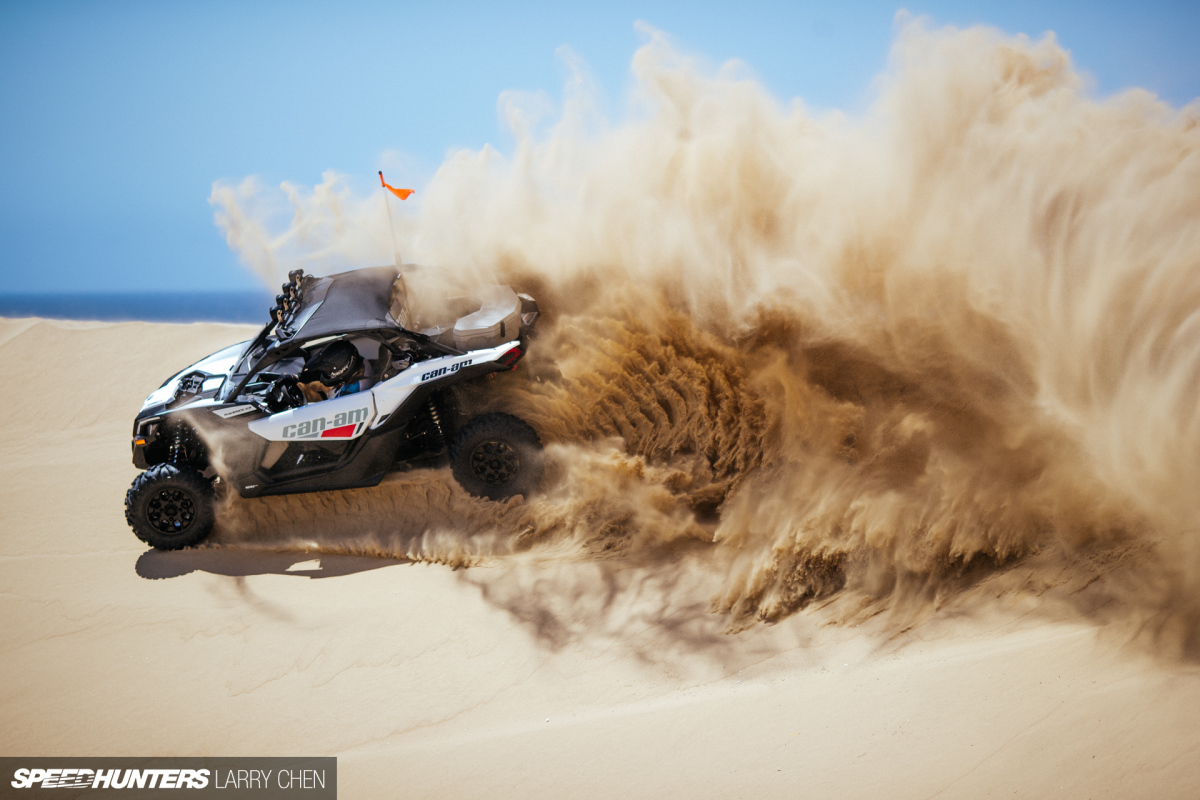 Most of the time I can't post what I shoot here on Speedhunters, but these are a few from a series of shots I did for Can-Am for the Maverik X3 UTV.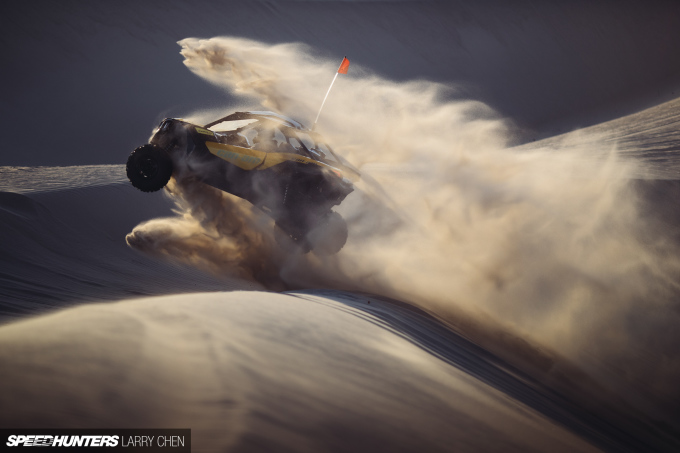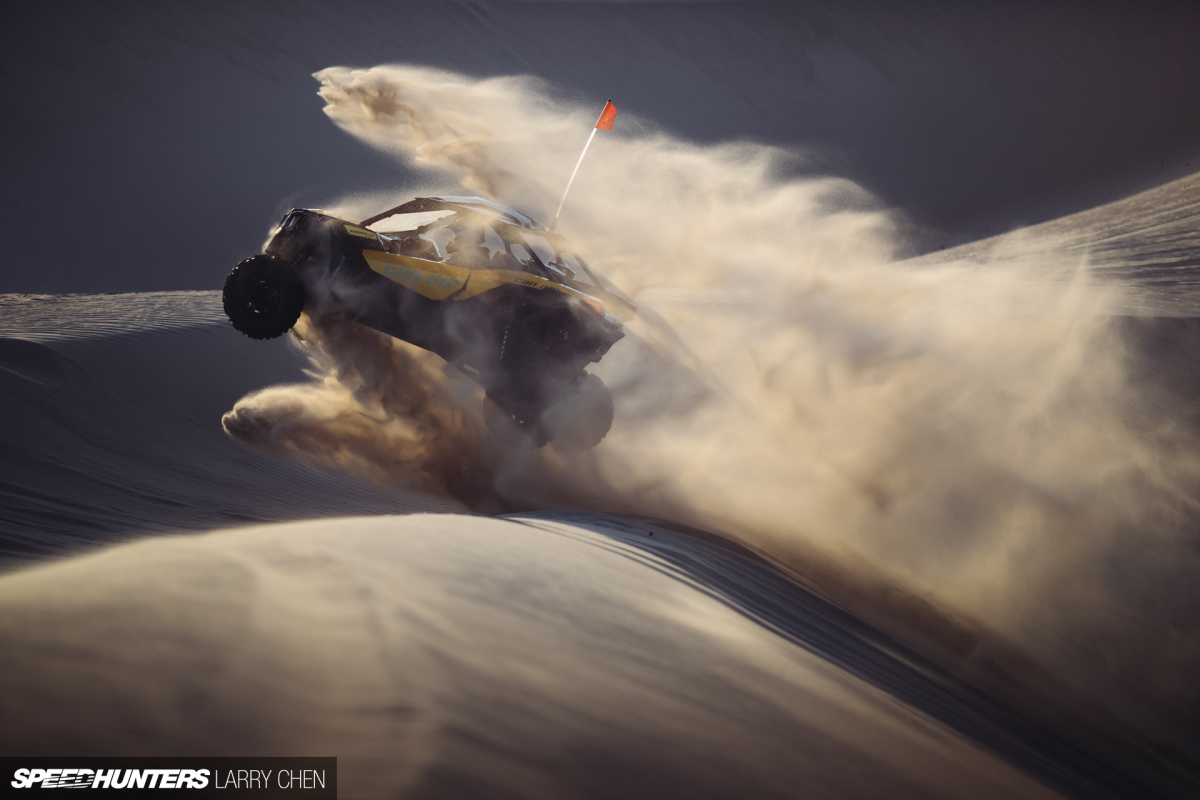 We shot these over the course of two days at Pismo Beach, which was such a blast.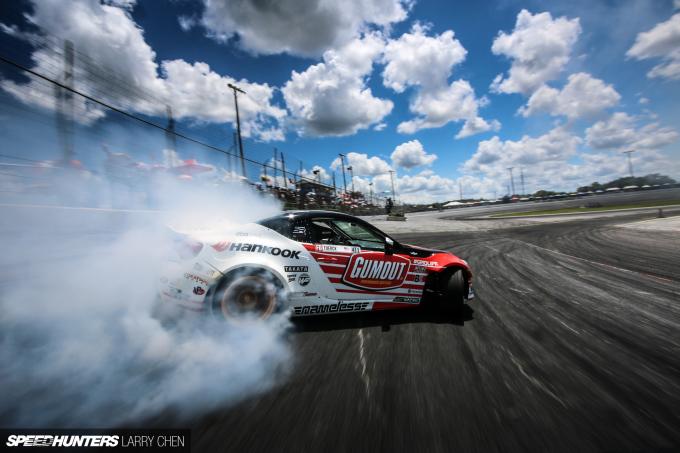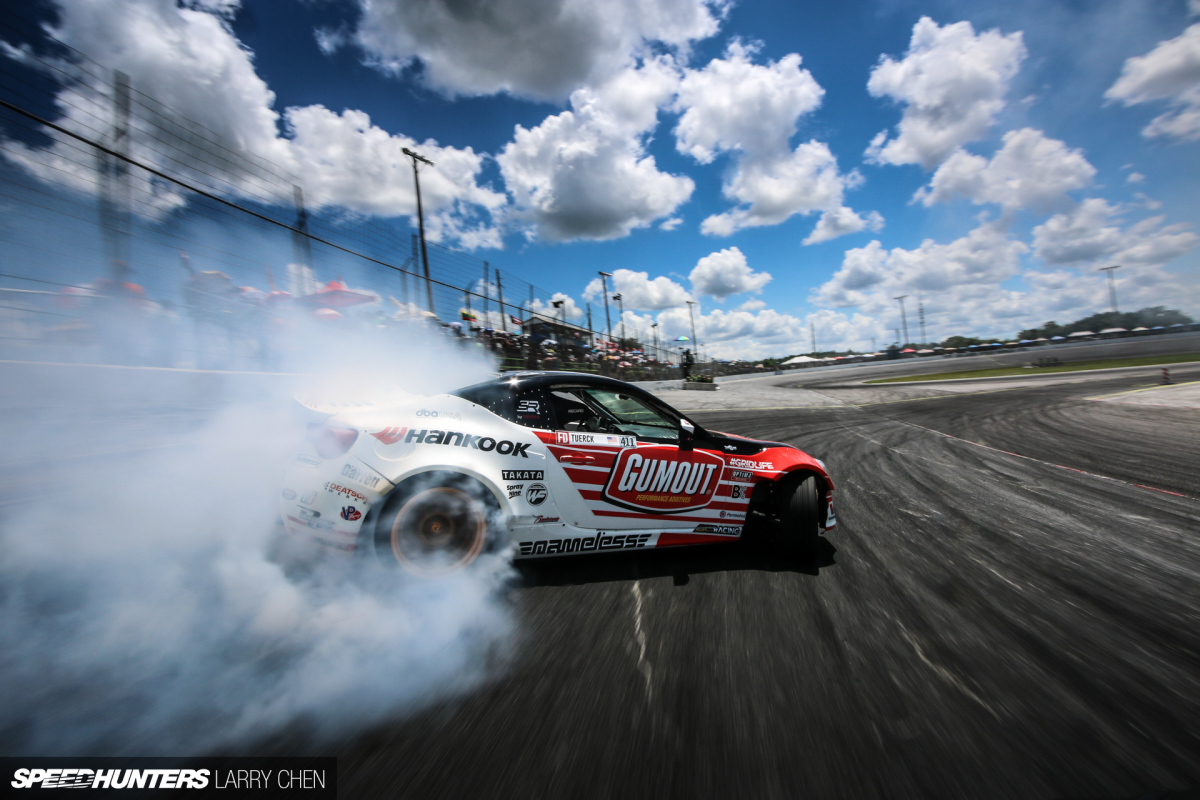 Any event in Florida is very challenging due to the extreme weather. The heat just zaps the energy out of you and it's really one of the toughest parts of my job as a Speedhunter. Being exposed to the elements for your entire work day is not fun.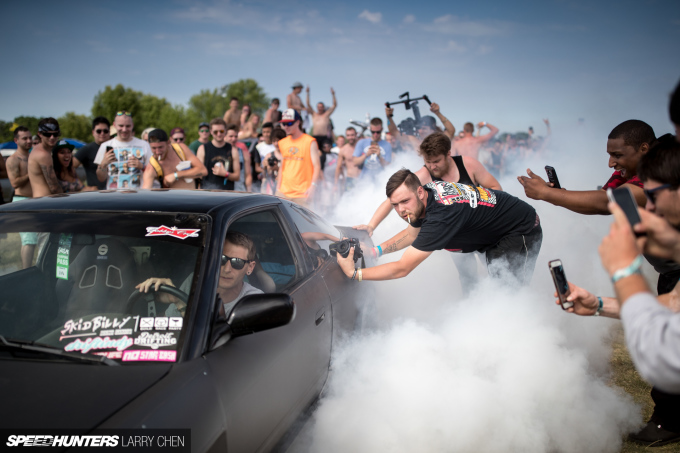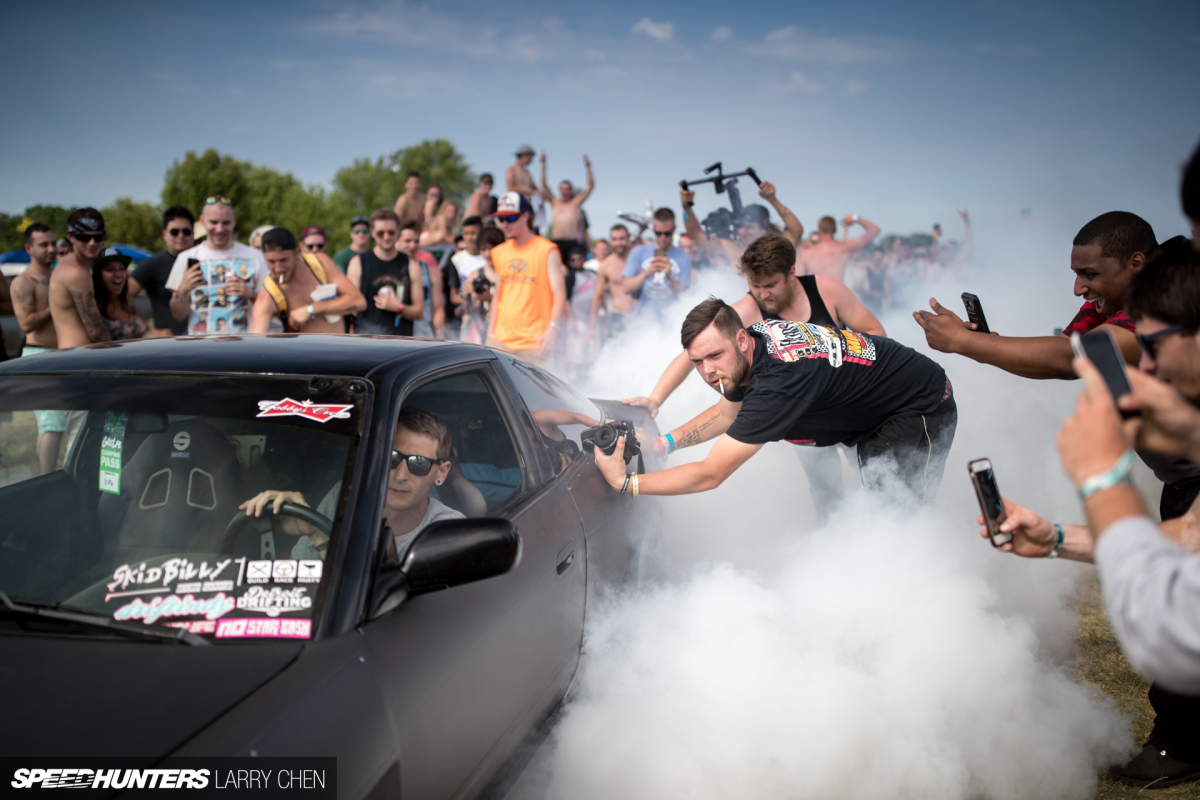 This was the first time I'd had a chance to check out a Gridlife event and it did not disappoint. This is one of my favorite shots of the year.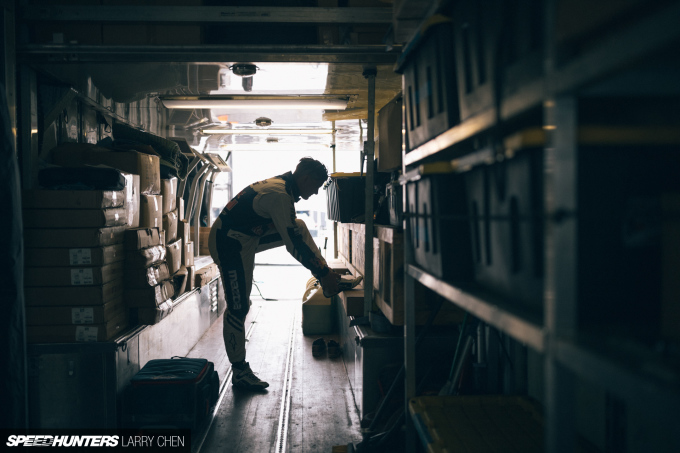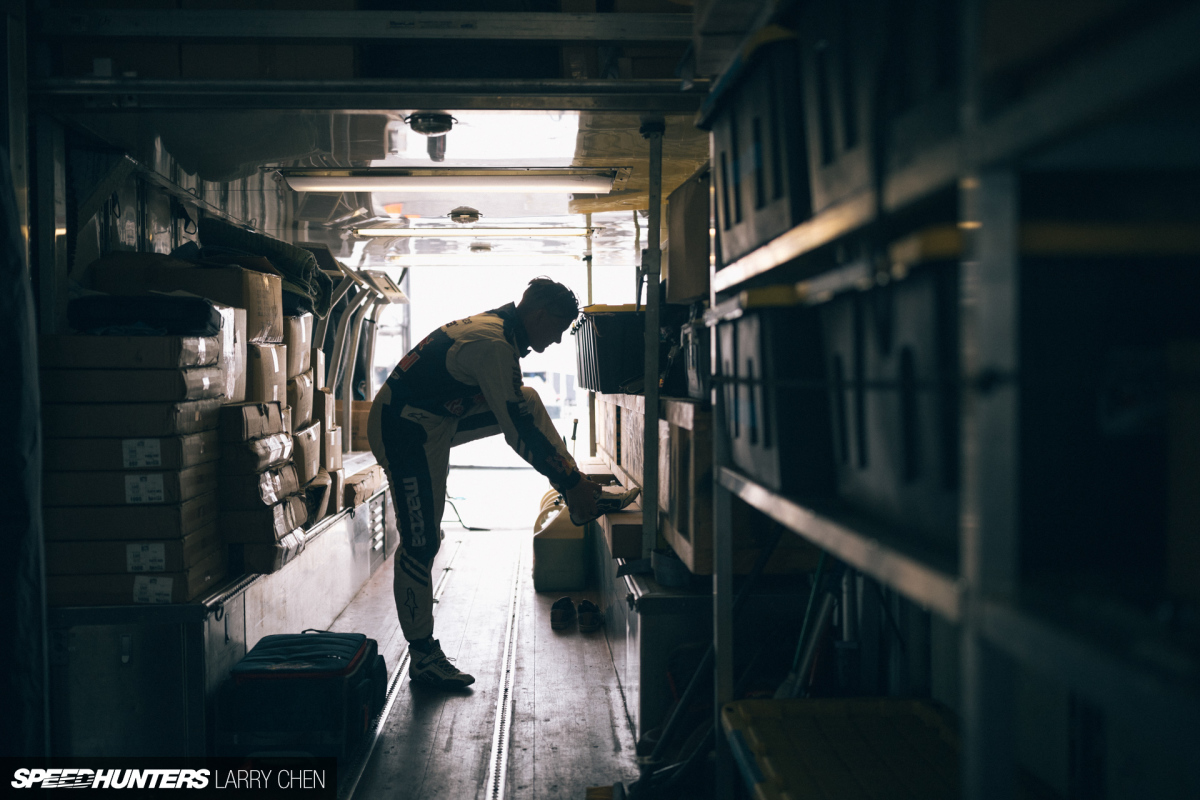 Formula Drift New Jersey marks the halfway point of the professional drift season. Sometimes it does not matter where you are, but moments like Mad Mike tying his shoes go easily unnoticed. Try to look for these scenes in your everyday life; you will be surprised at what you find.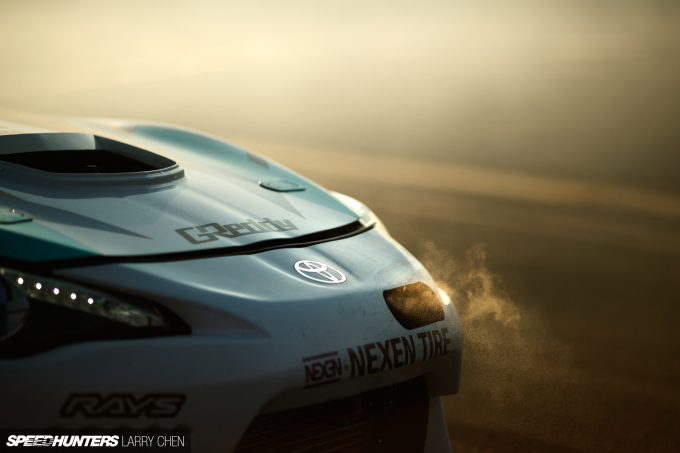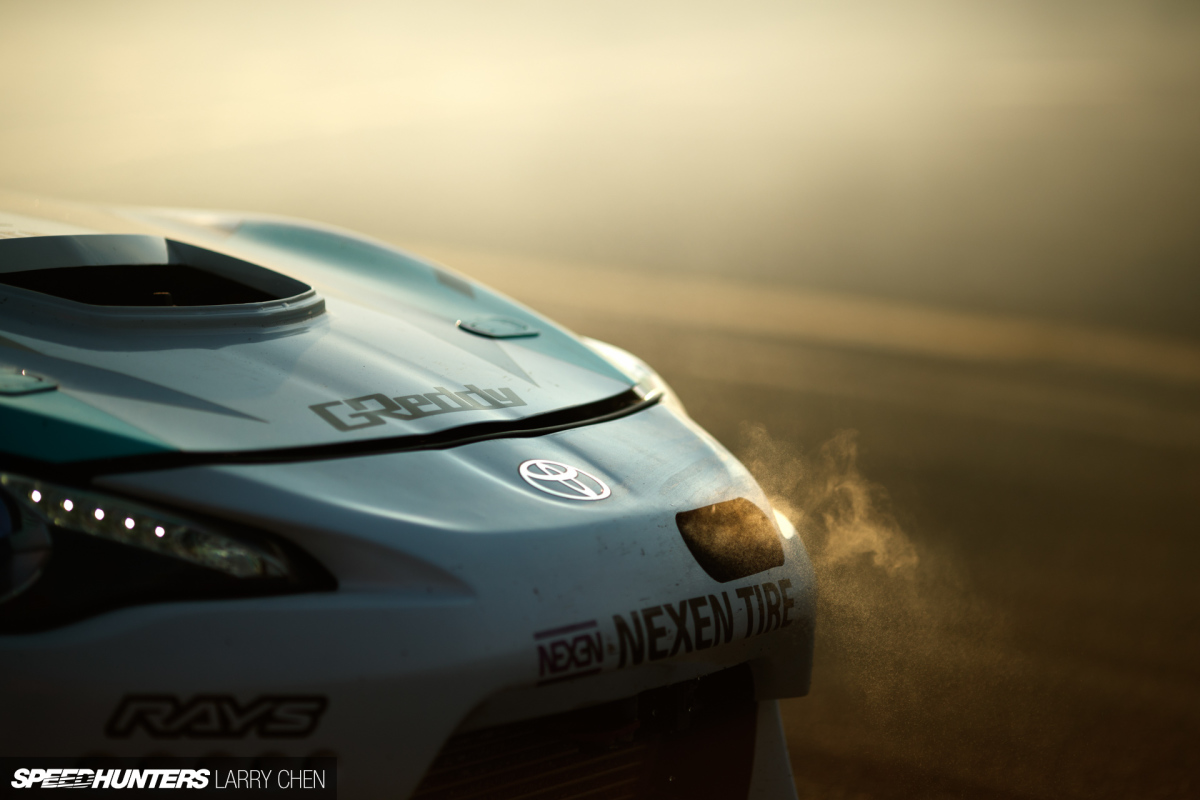 Details in car culture is one of the hardest things for me to photograph, and mastering such a thing will take a few lifetimes. This is my favorite drift shot of the year; it tells the story of a car that was driven very hard, and all it's doing at this point is cooling down.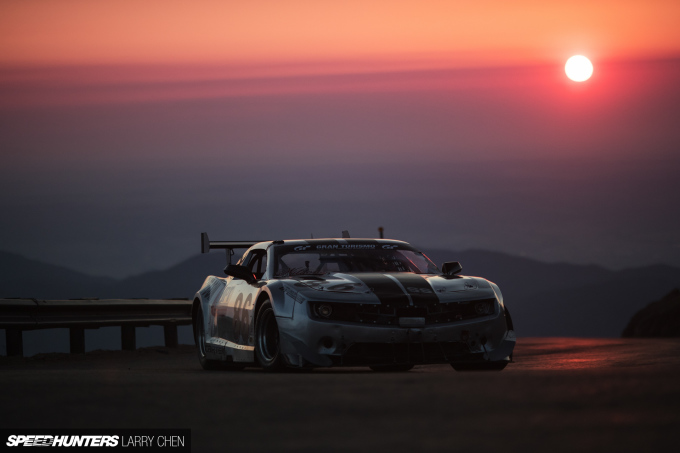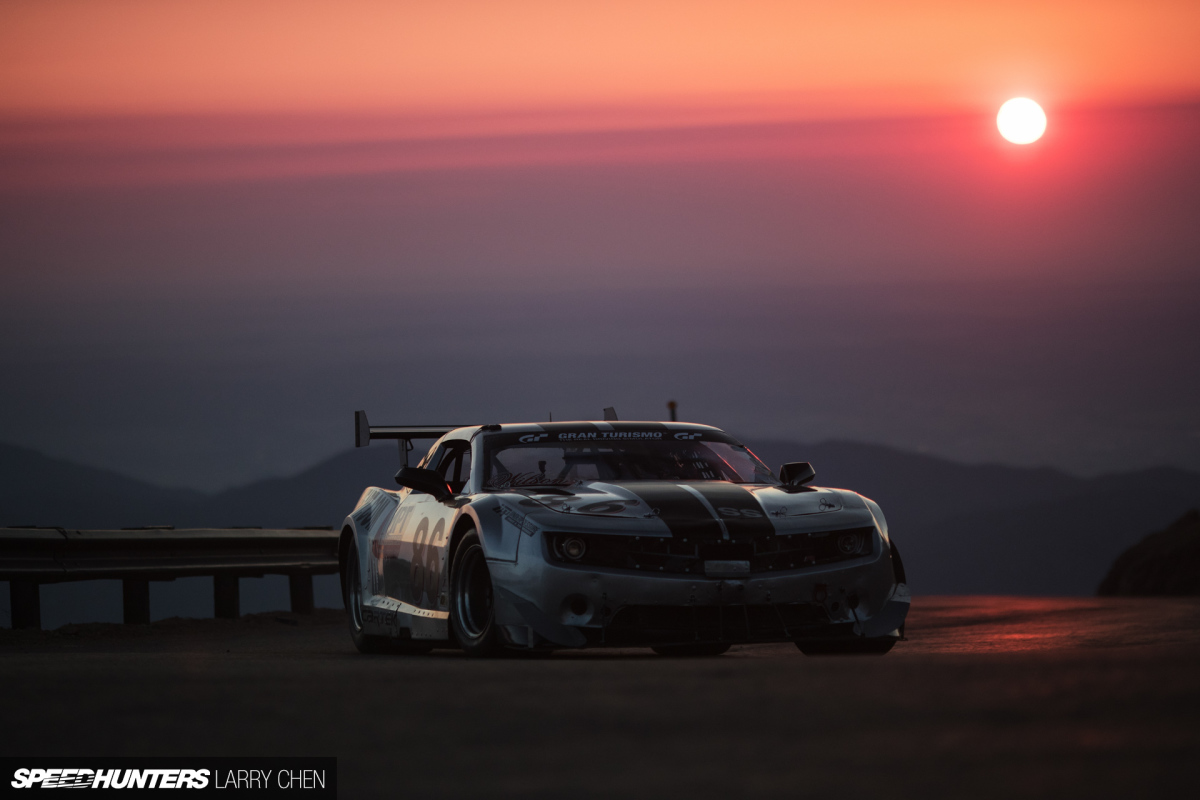 Last year I missed Pikes Peak due to an overlap of events. It's always one of my favorite events of the year to photograph.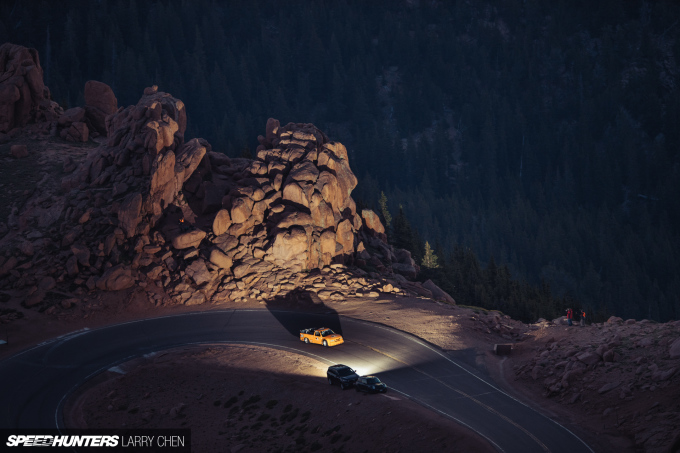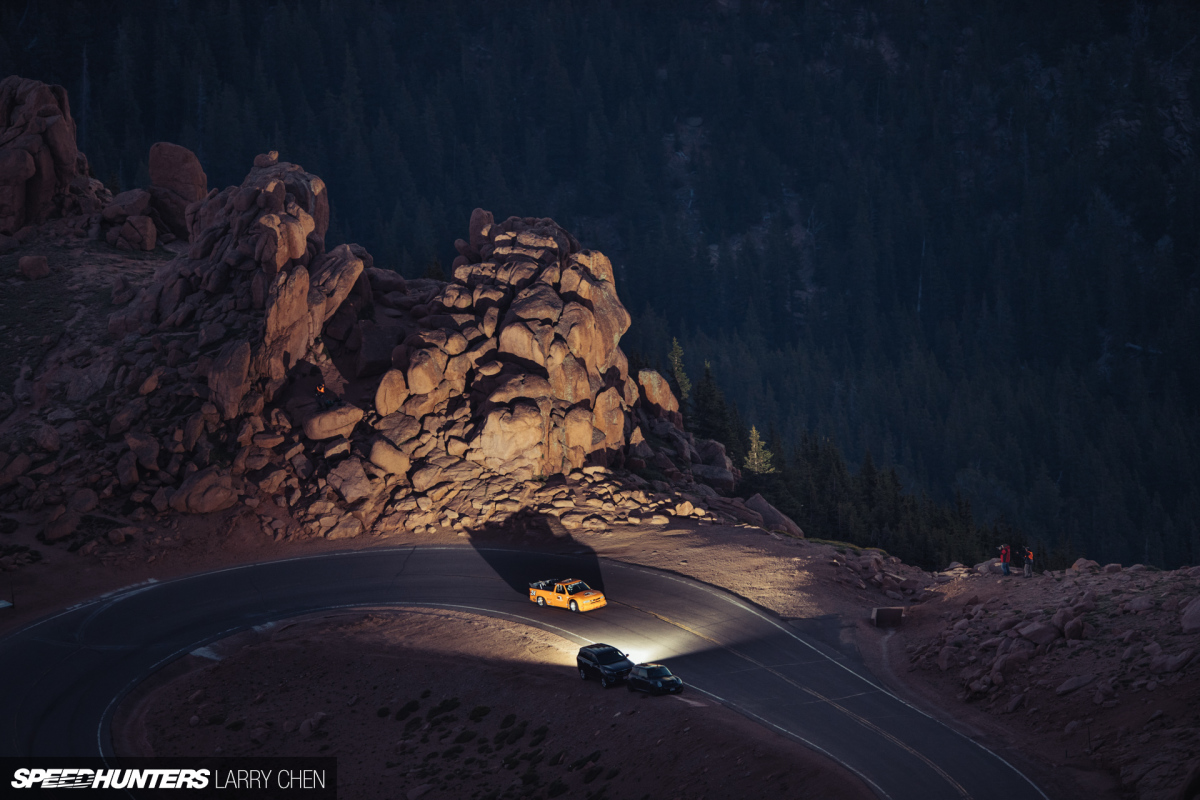 This was my favorite shot from Pikes this year, and it was all by chance. I caught sometimes strobe the exact time the race truck was passing by. It's all but impossible to time something like this perfectly.
While the cars are the stars, the people behind the scenes are what makes the story. I always try my best to capture what goes on inside the cockpit or around the paddock.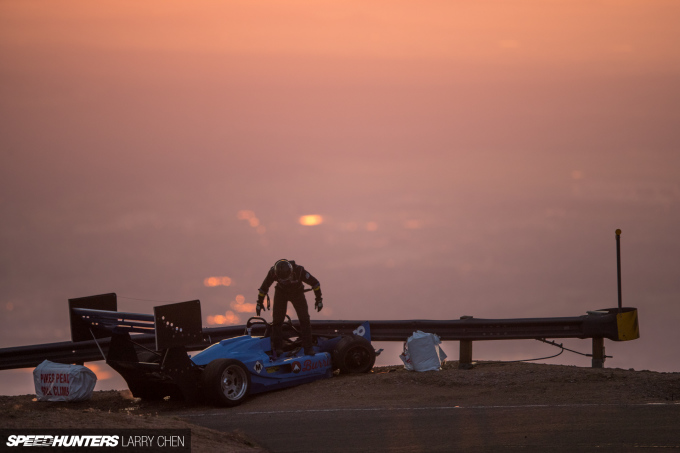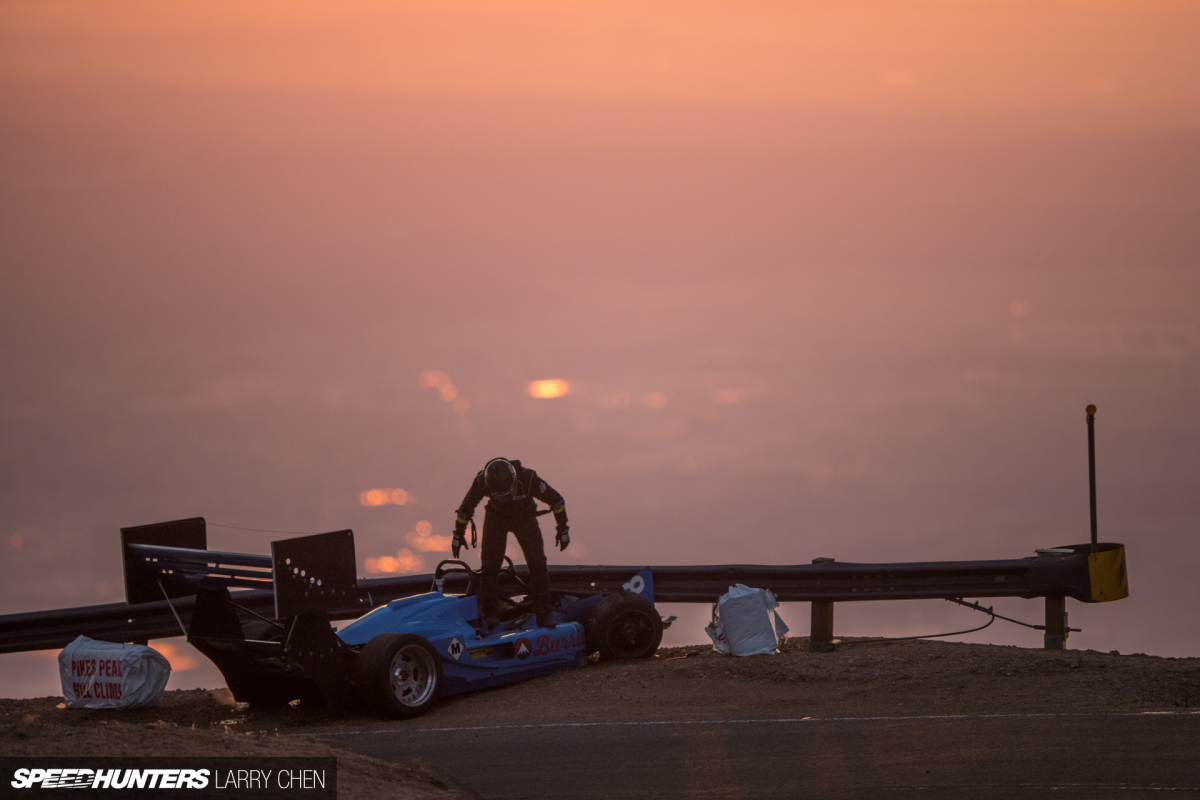 Shooting racing is such a normal thing for me and I feel as if I am desensitized to the danger surrounding it. Life and death can happen right in front of you when you put yourself into this situation on a daily basis.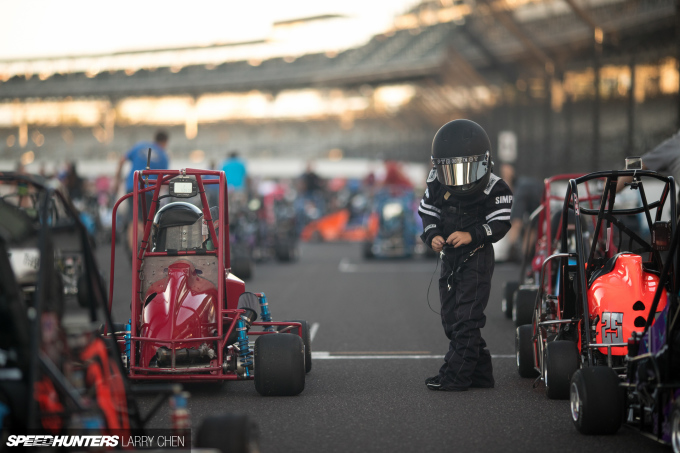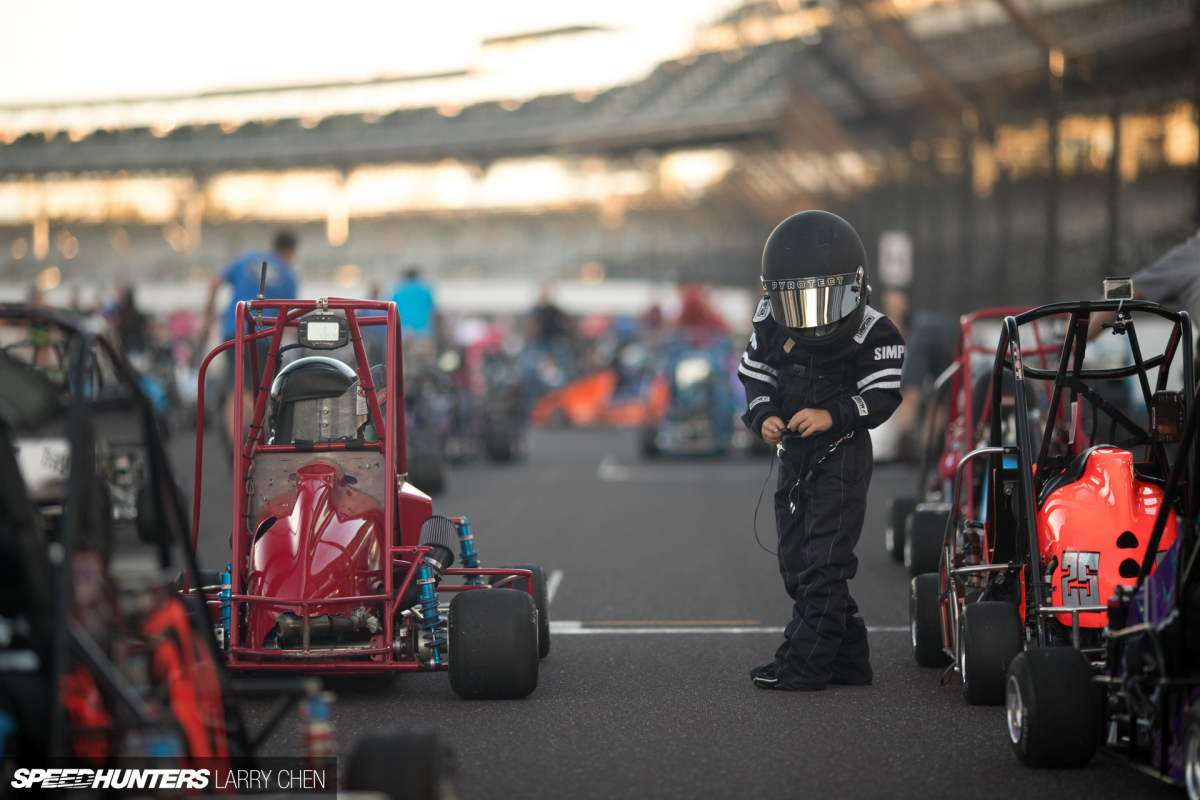 Where do you think racing drivers come from? Some say they are born at Indianapolis Motor Speedway.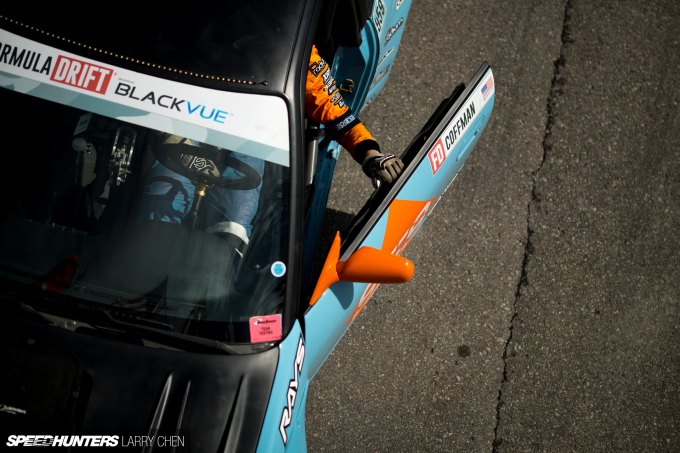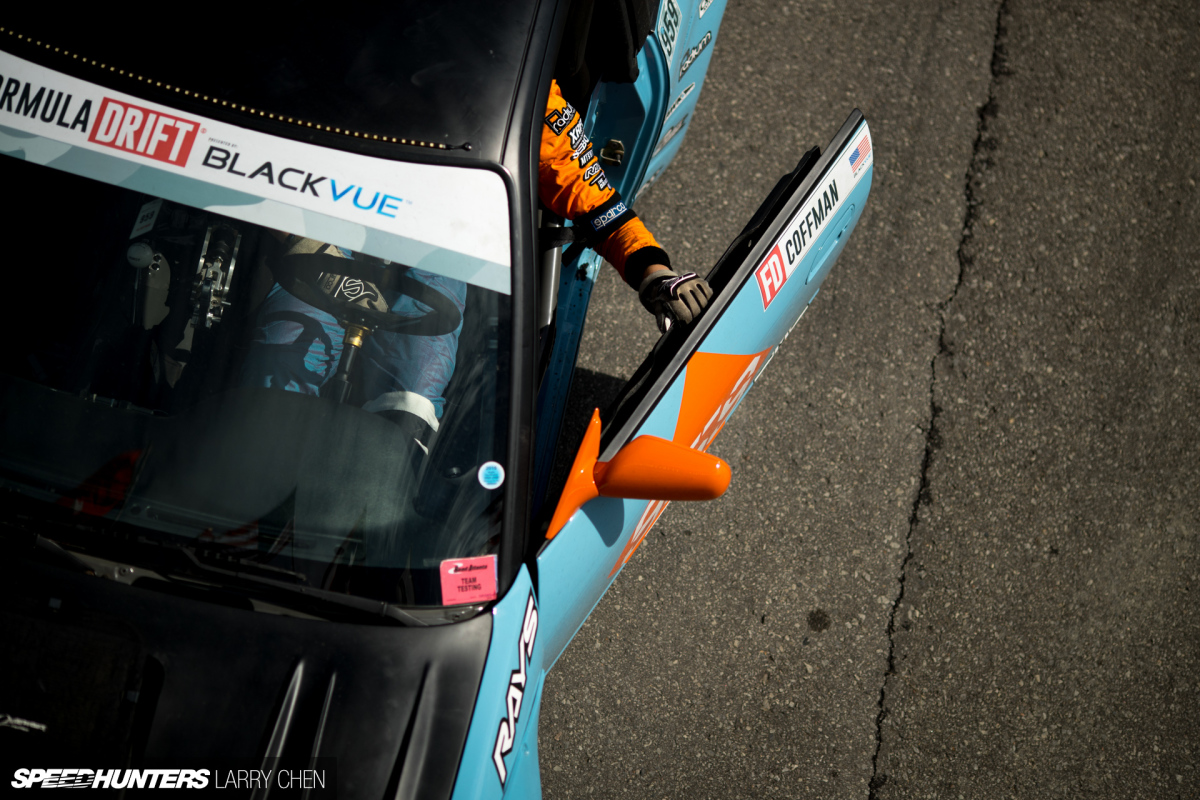 For the first time ever, a Formula Drift Pro championship round was held outside of the United States.
I always welcome new tracks as it's always a challenge for me to find the good angles. Sometimes the best shots are behind you.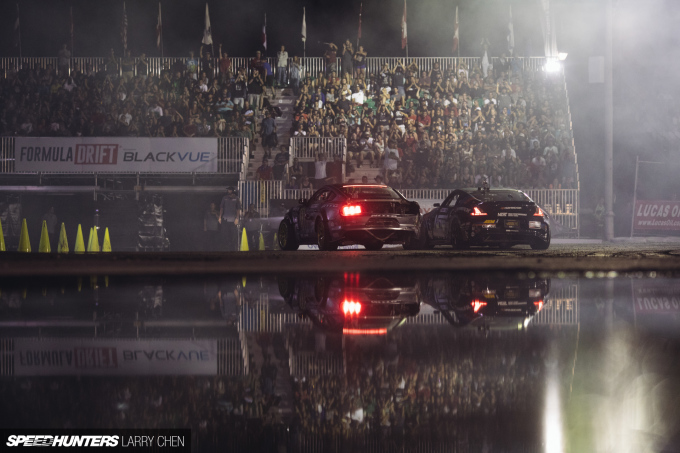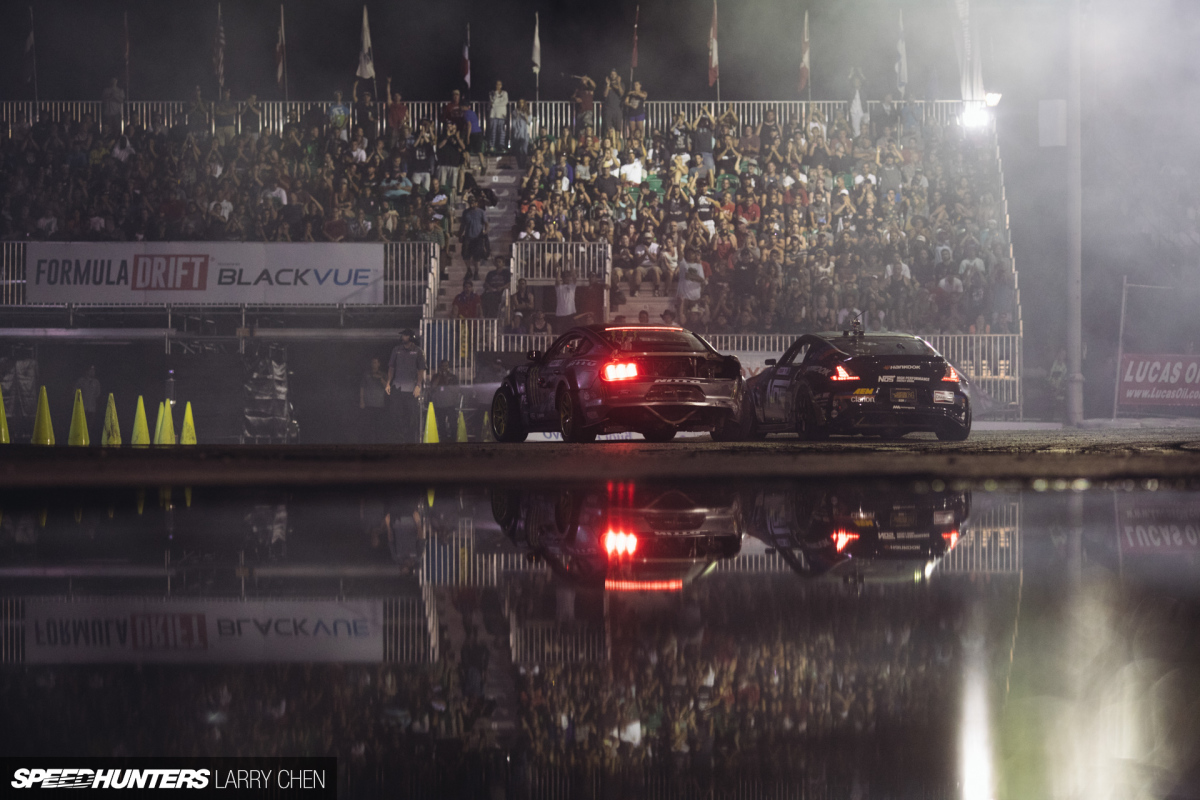 In terms of actual driving, I think FD Montreal was the best event of the year.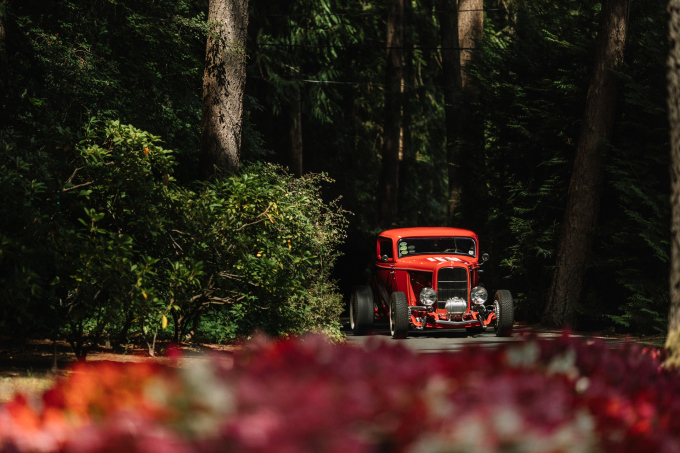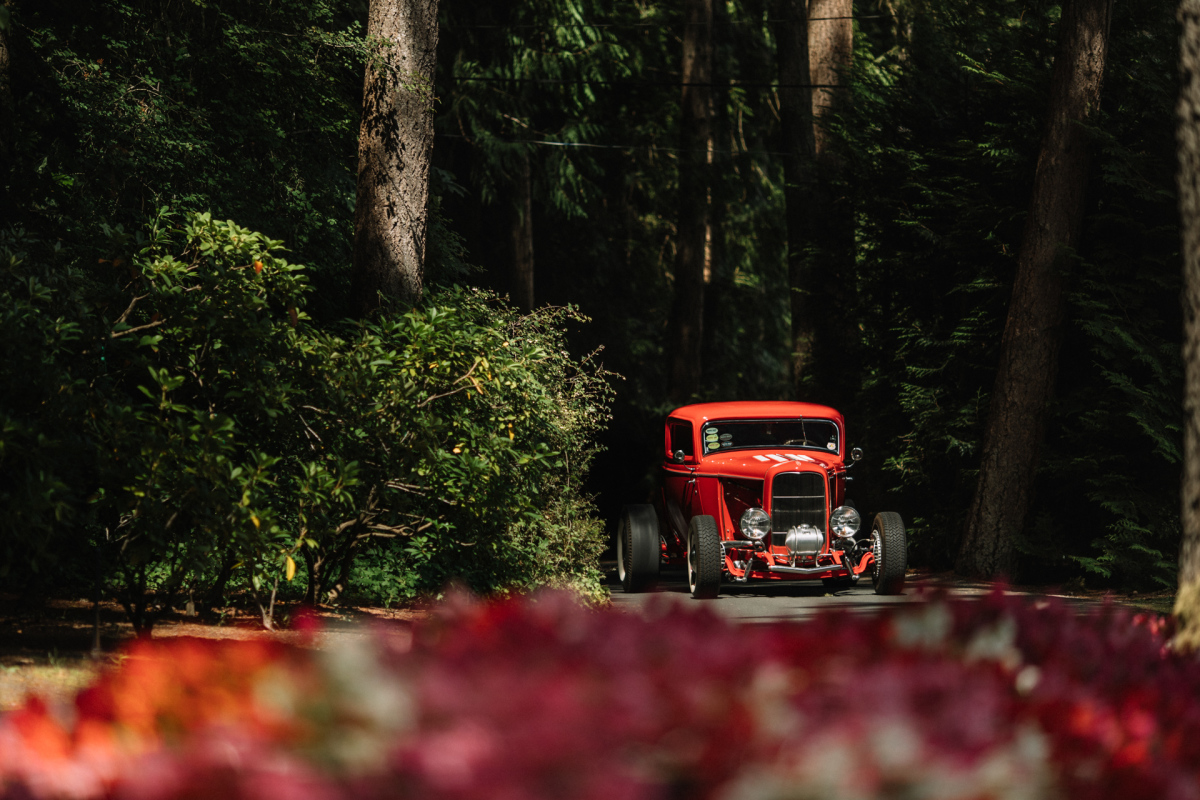 I had a chance to go to Victoria in BC, Canada, for Hot Rod magazine to cover Deuce Days. It happens every few years and is the largest gathering of '32 Fords in the world.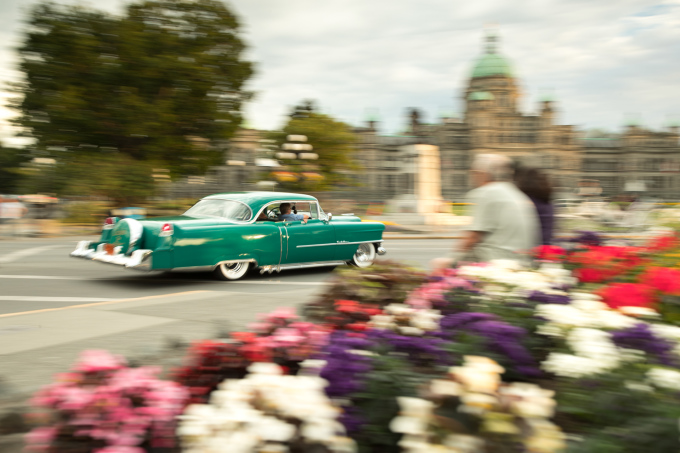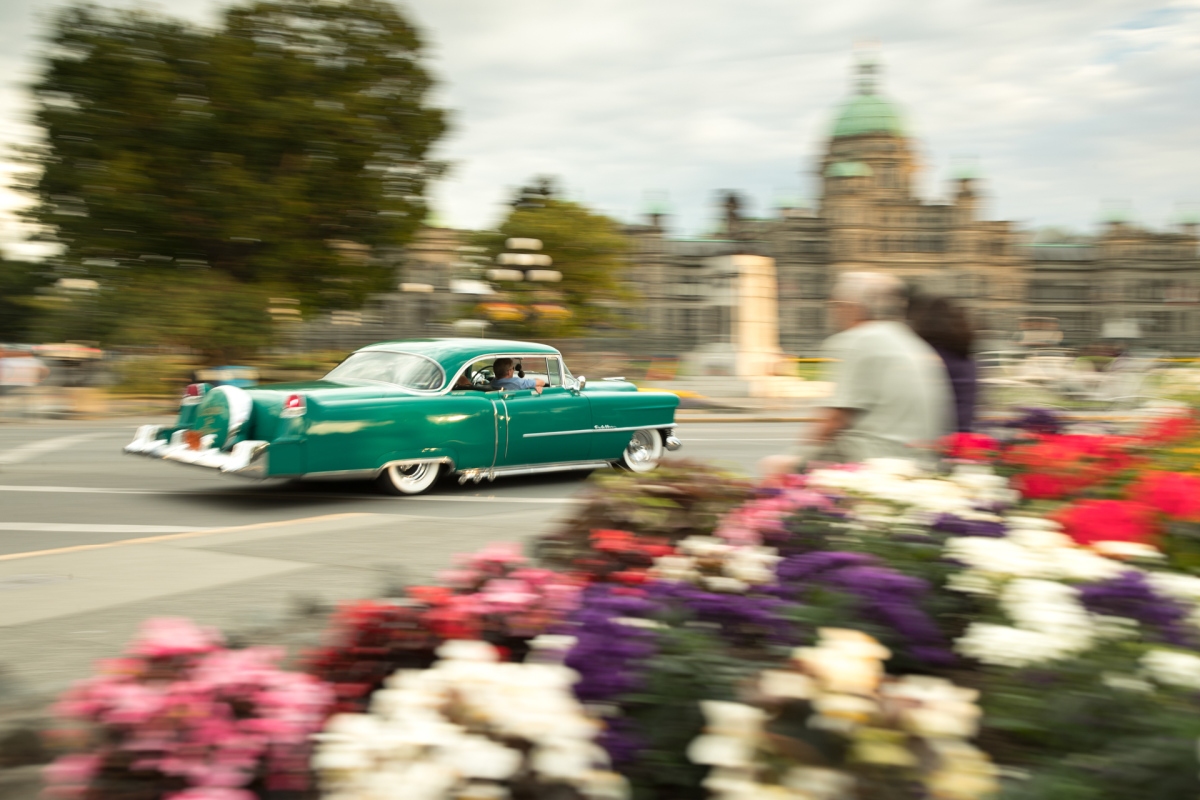 All kinds of cars show up on the island, and I can honestly say it's one of the most beautiful events I've ever been to. The flowers are blooming and the sun is super warm, and on top of that it all happens right in front of the Capital of British Columbia. The majority of the time I was just standing on the side of the road panning cars as they drove by. Just amazing.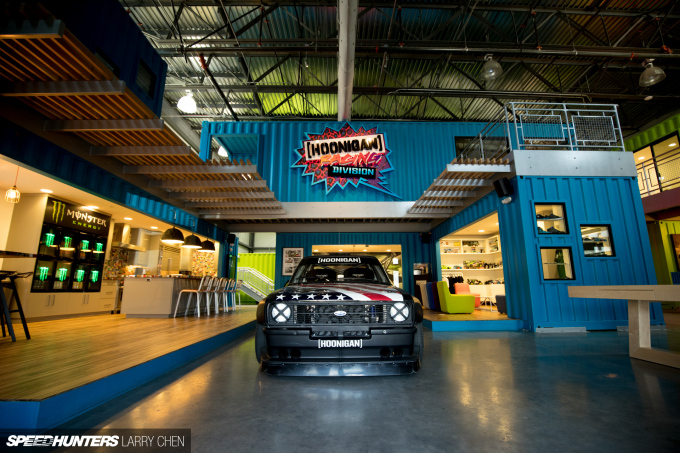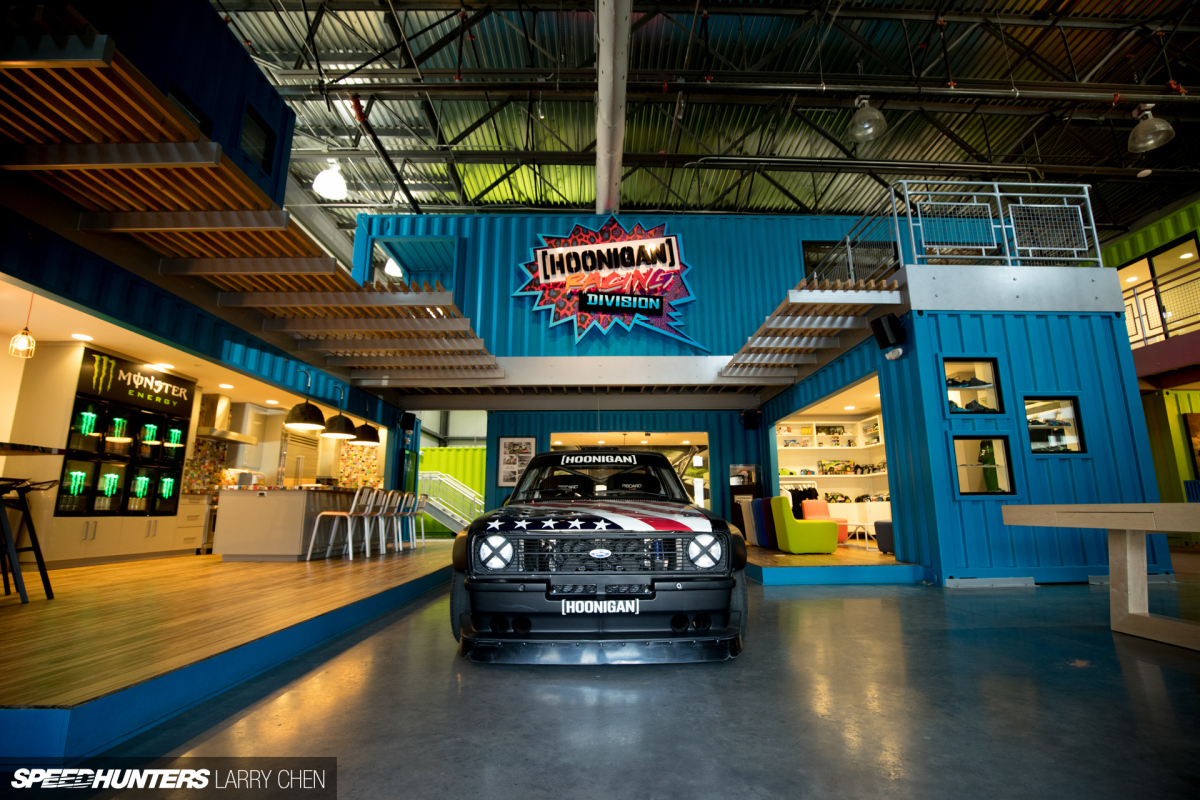 I had a chance to stop by the Hoonigan Racing Division garage in Park City, Utah. What an awesome office.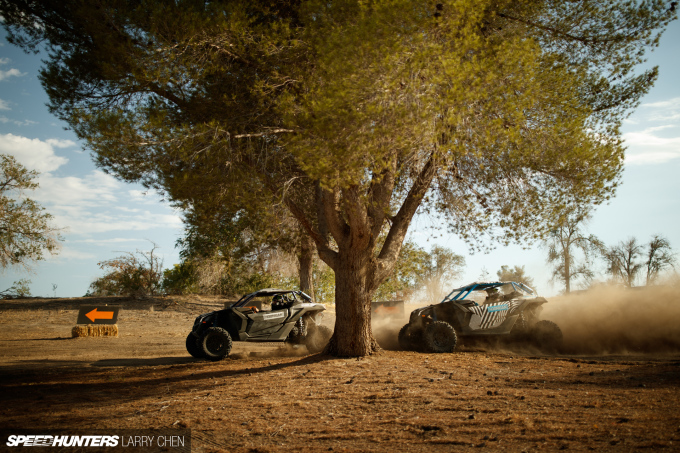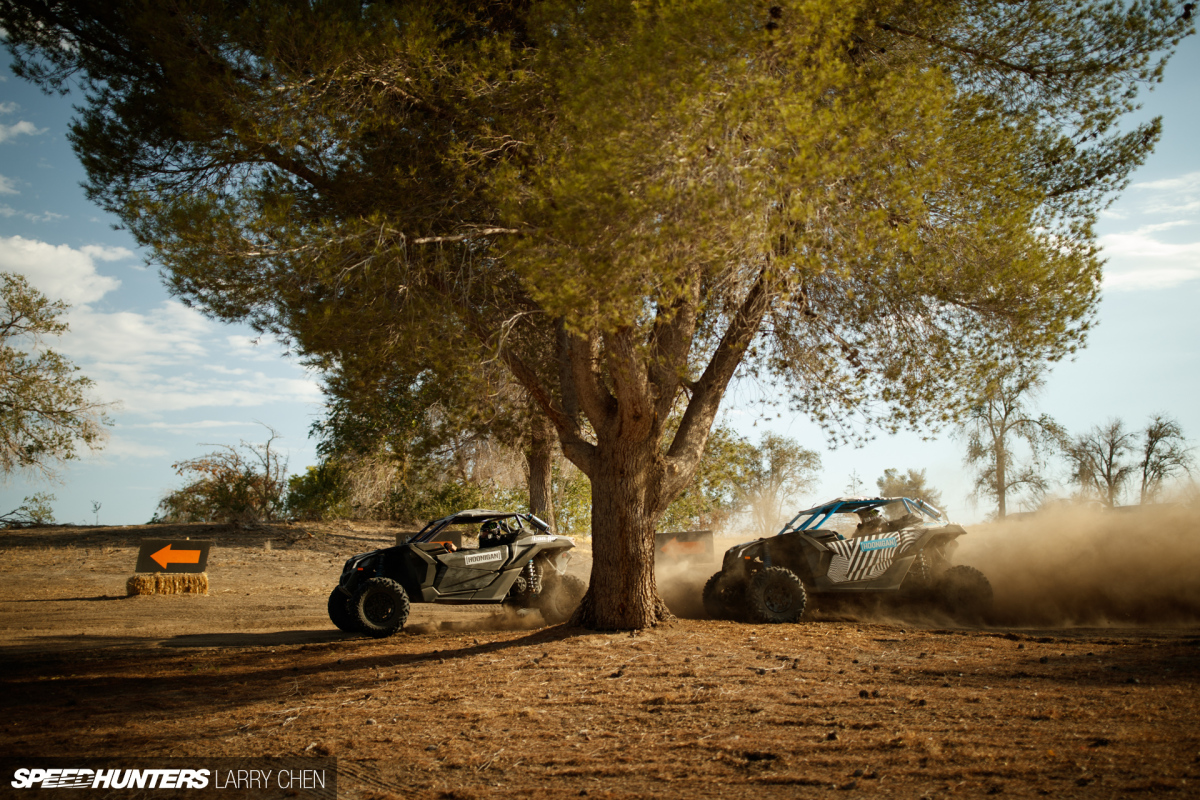 I also had a chance to check out the set of Battle Broyale with BJ Baldwin, Ken Block and Chris Forsberg.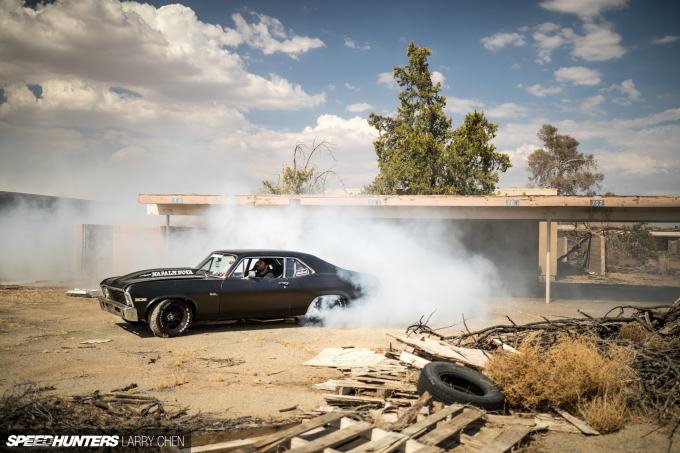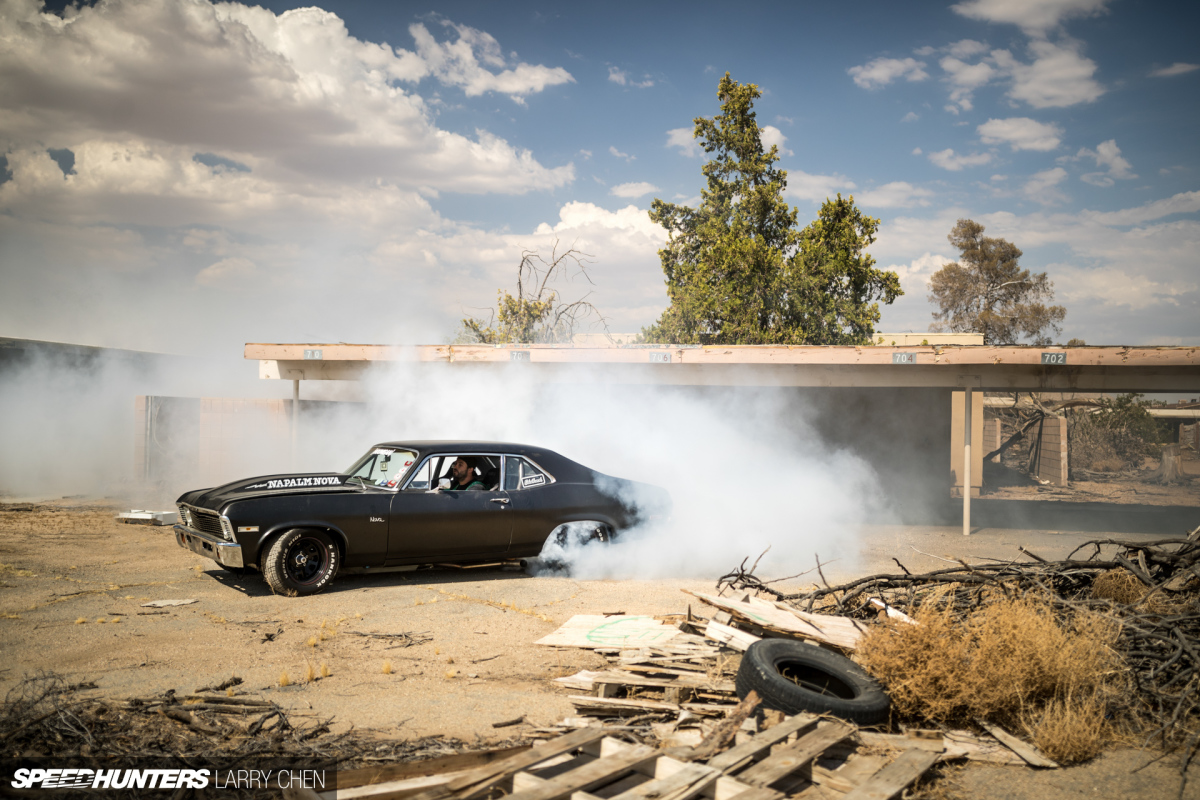 The shoot was done at an abandoned Air Force base, which definitely gave it an apocalyptic feel.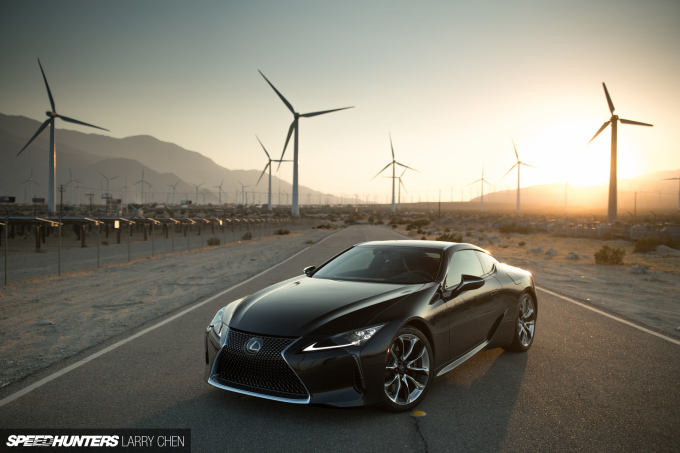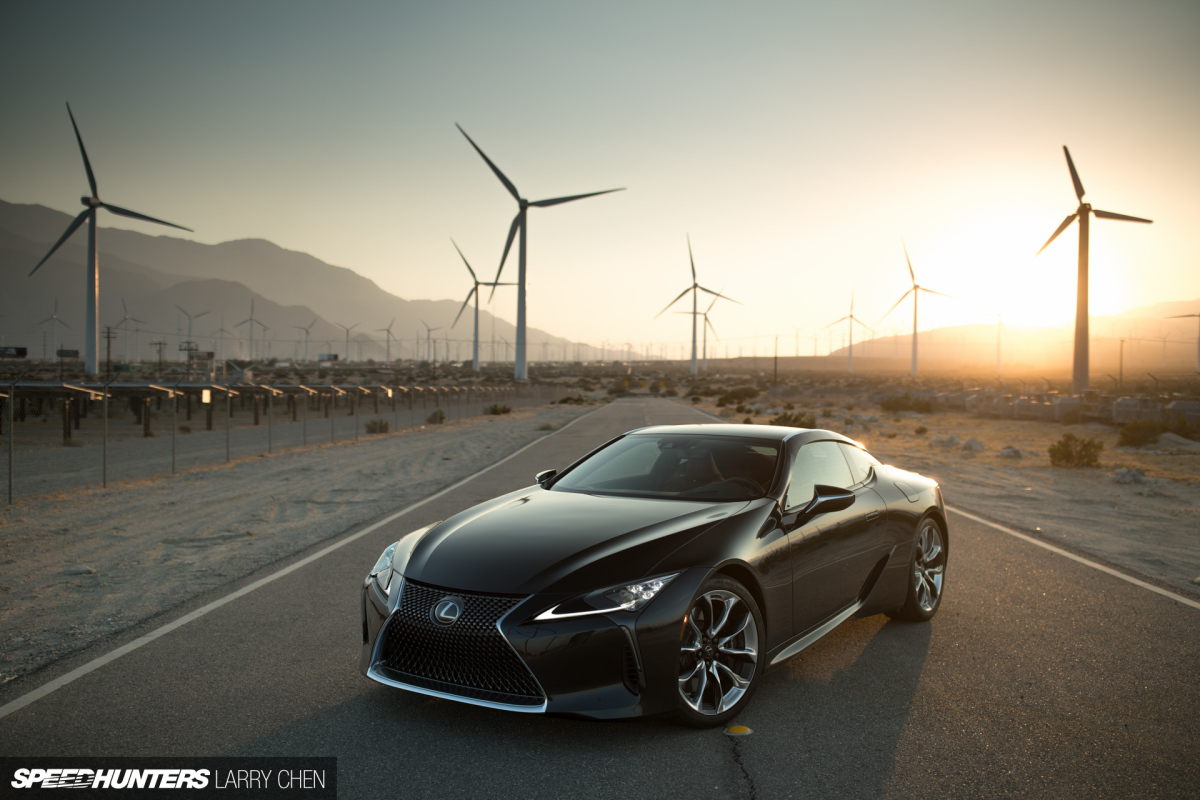 I had access to the Lexus LC500 for an afternoon, so I figured I might as well take it to Palm Springs for a quick shoot. What a breathtaking car and interesting design; I can easily picture it lowered with nice aftermarket wheels.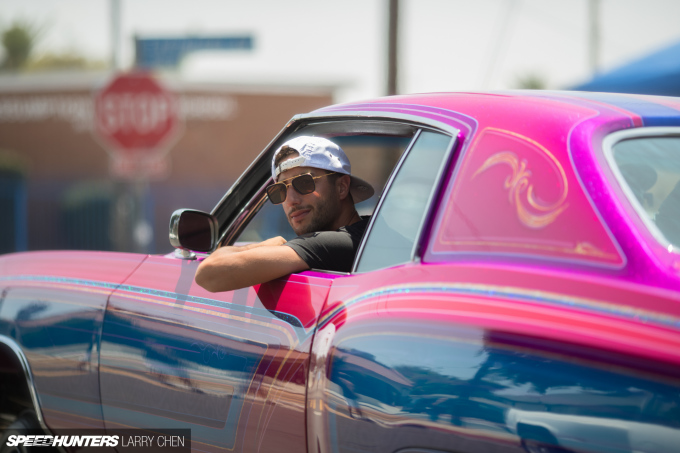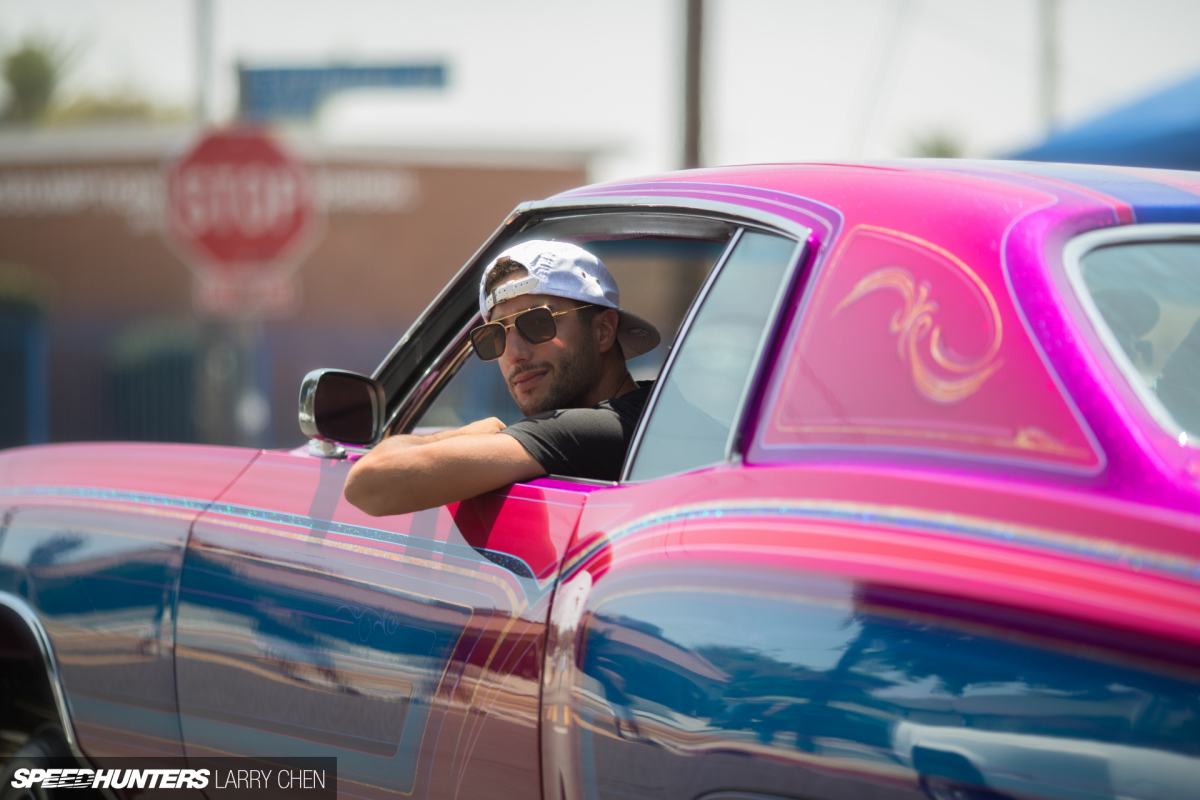 I'm lucky that I get to work with so many different characters in the car culture world. Hanging out with Daniel Ricciardo for the day did not suck.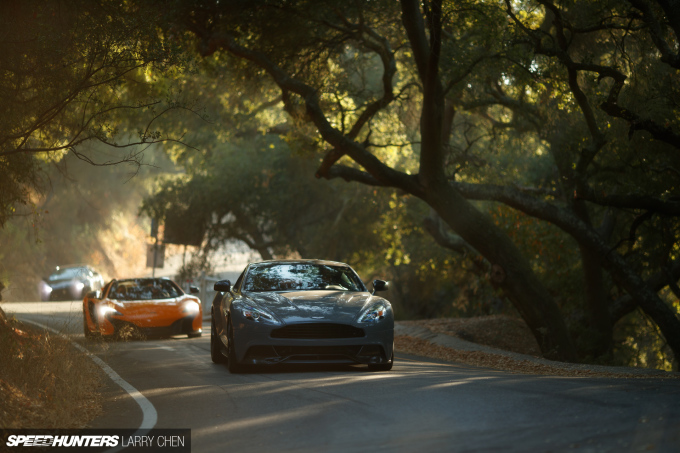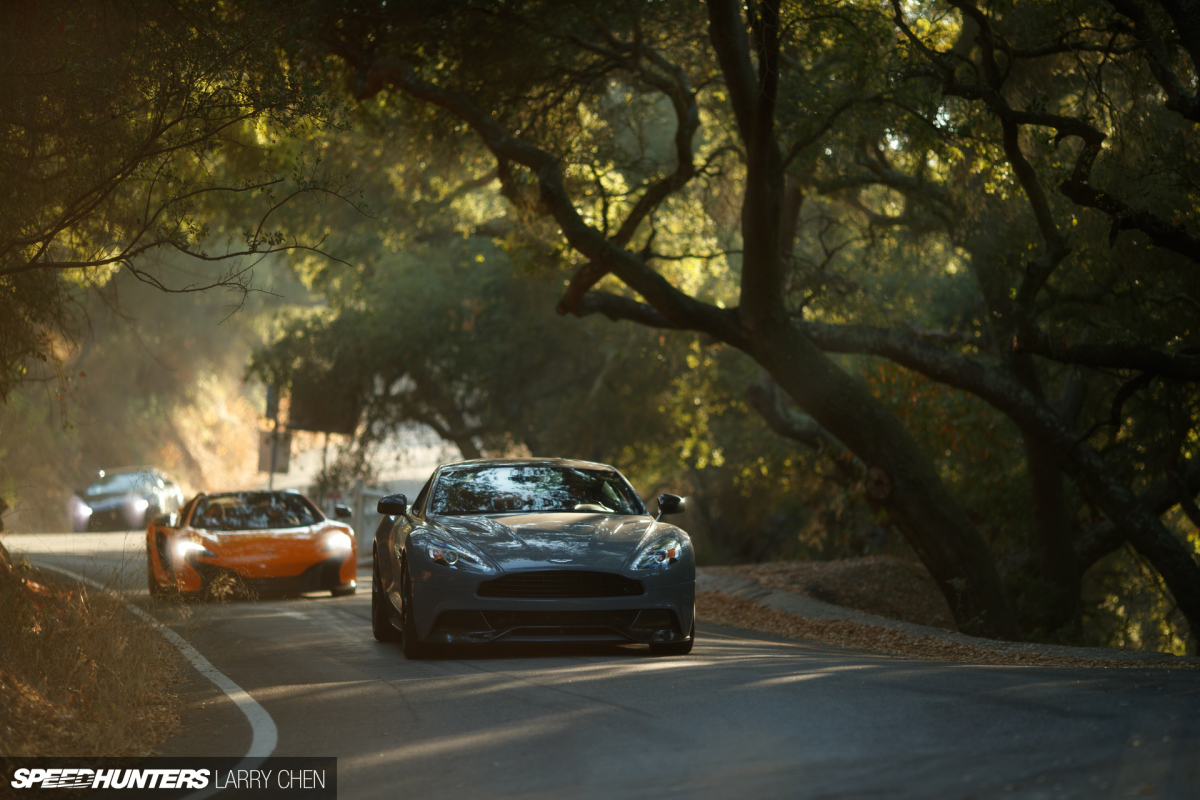 After cruising around LA in lowriders, we hit up the canyons in sports cars.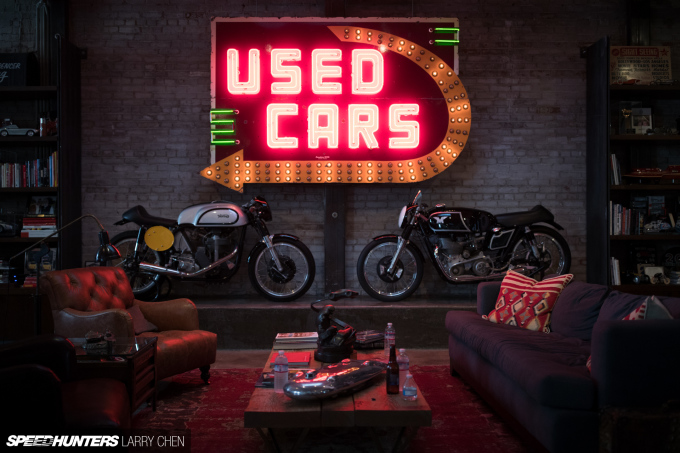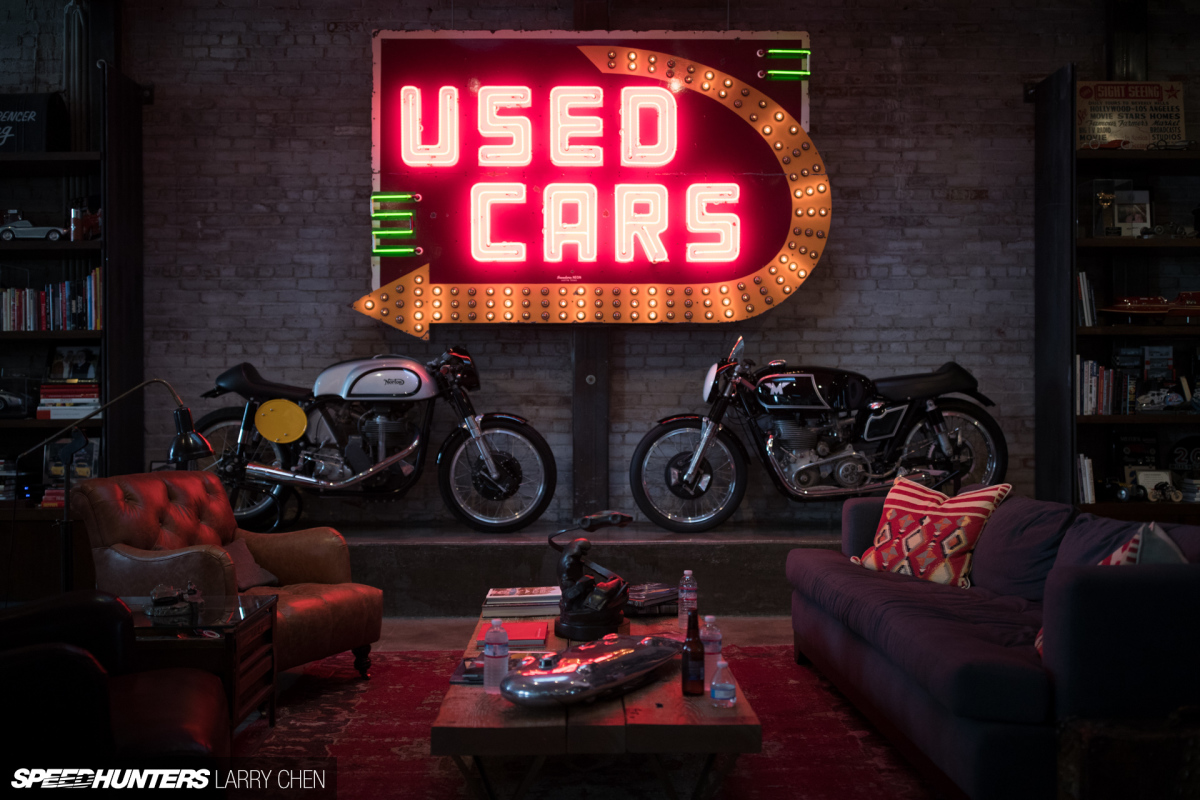 I've always wanted to visit Bruce Canepa's garage, and I had a chance to do just that this year. It was motoring heaven.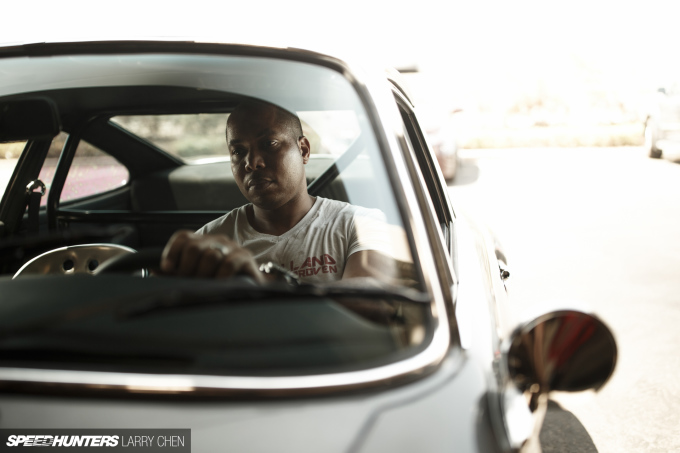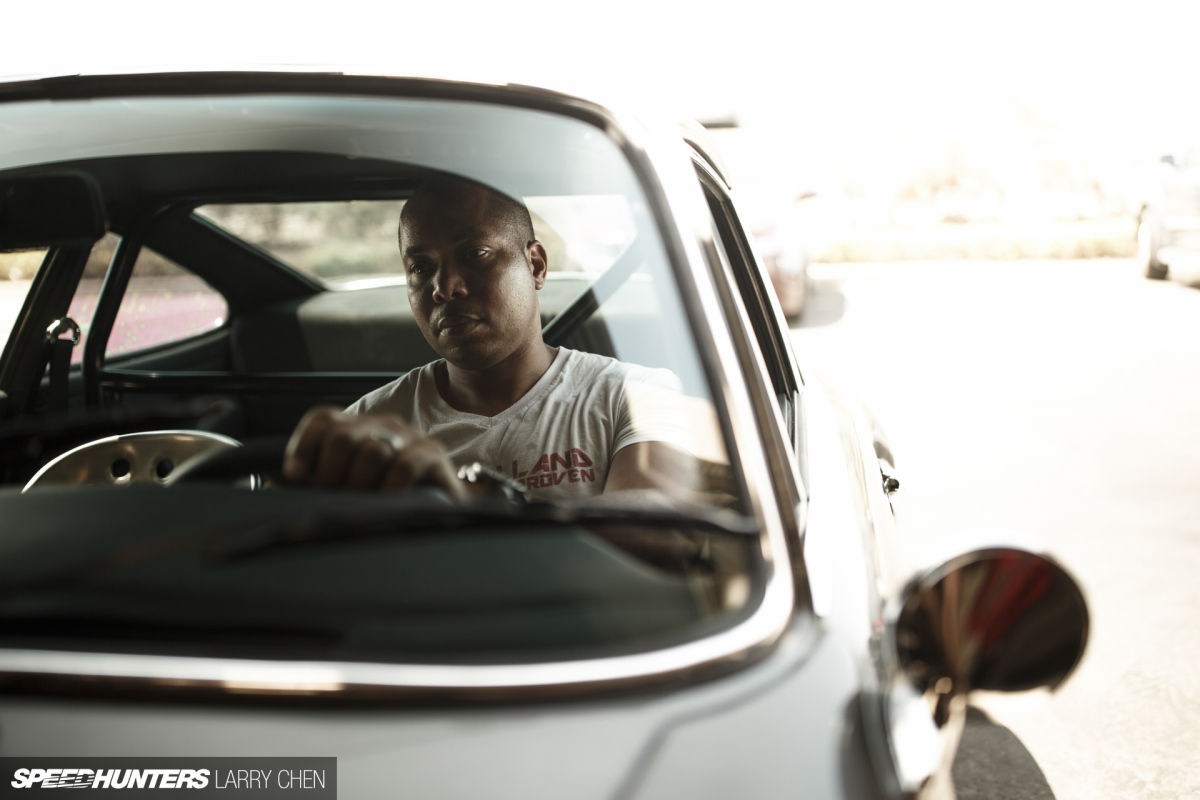 Speaking of characters, I also had a chance to photography Bisi's latest Porsche creation, and all for a good cause.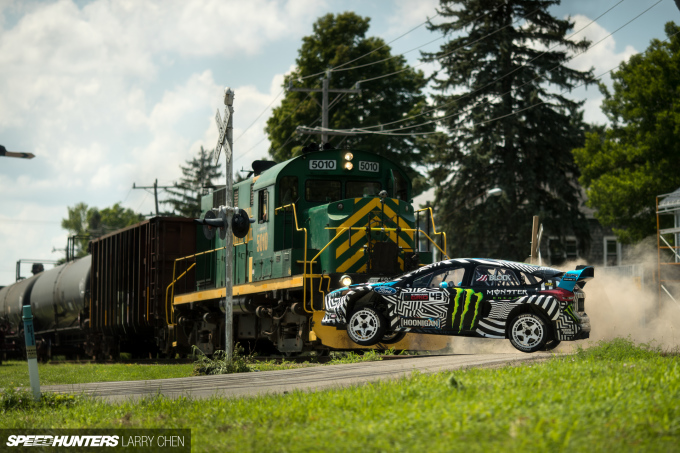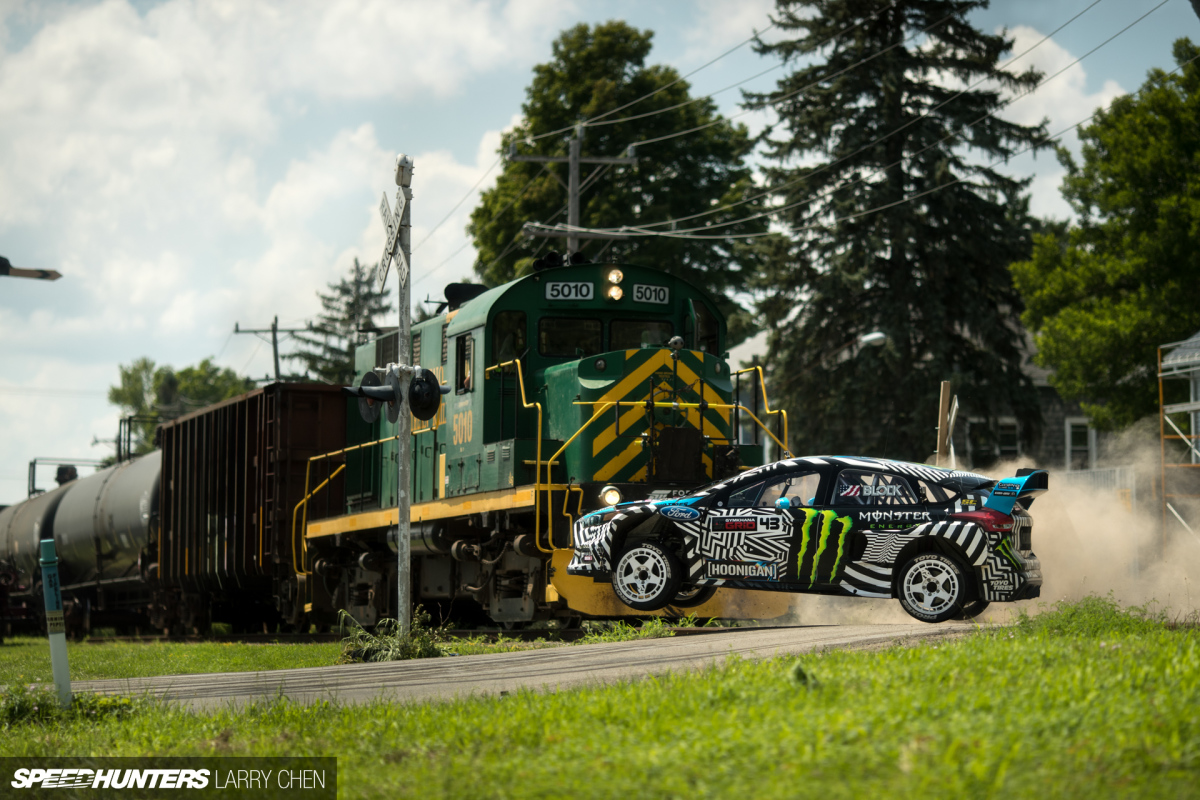 For the second Gymkhana video of the year, Ken brought the series back to its roots with precision driving.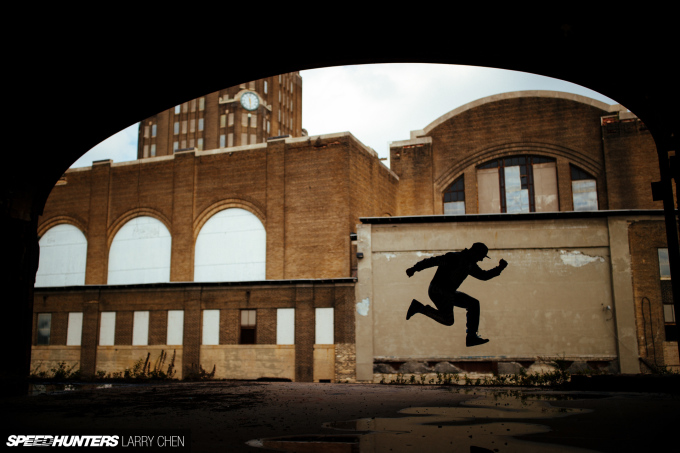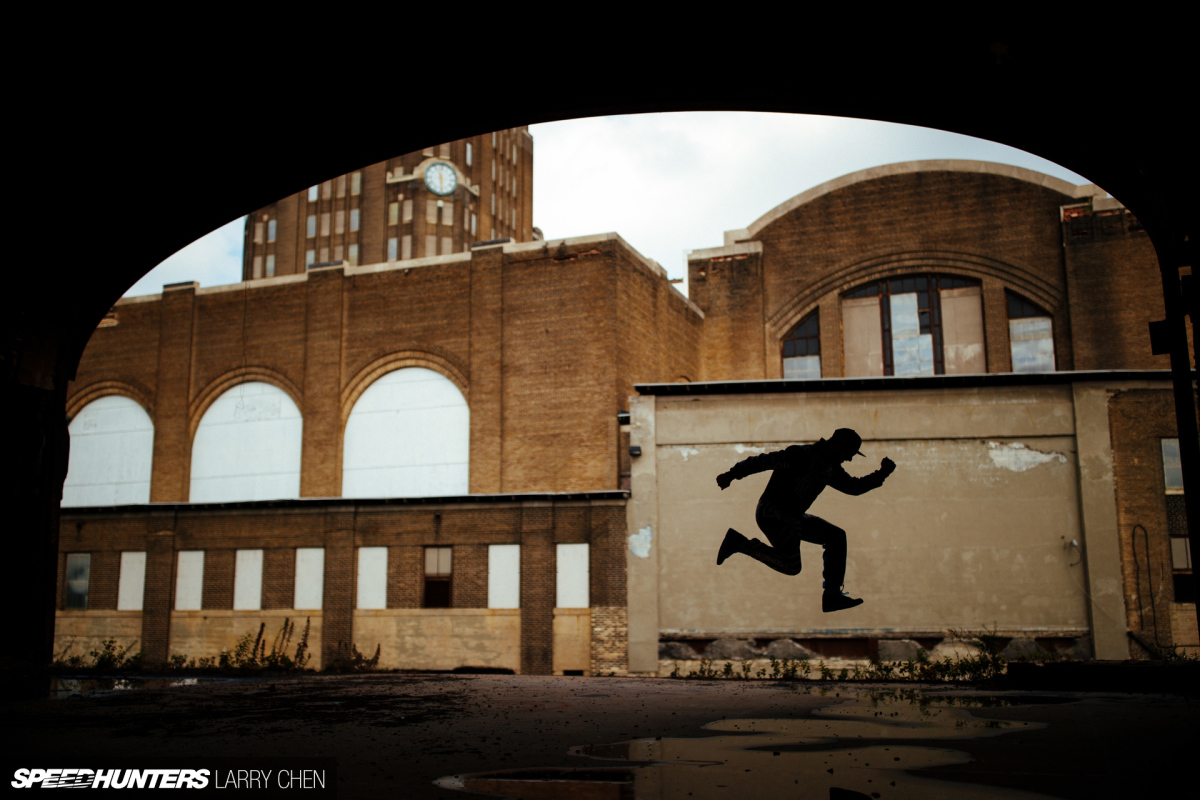 While it was very cool to shoot at Buffalo Central Terminal in New York, it would have been awesome to shoot in Sydney. It's a pity the authorities don't really like 'hooning' in Australia.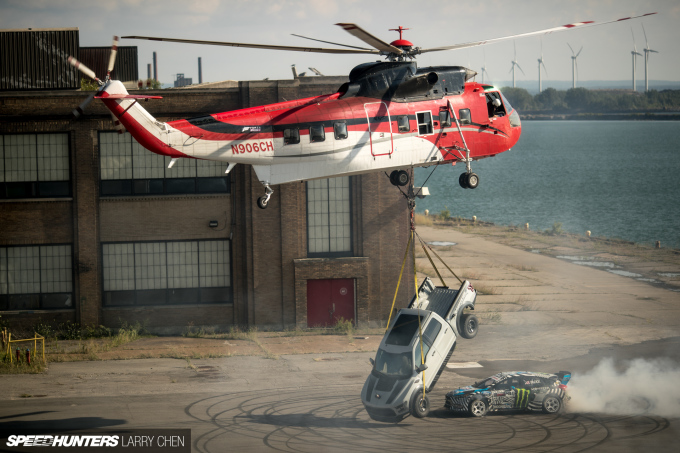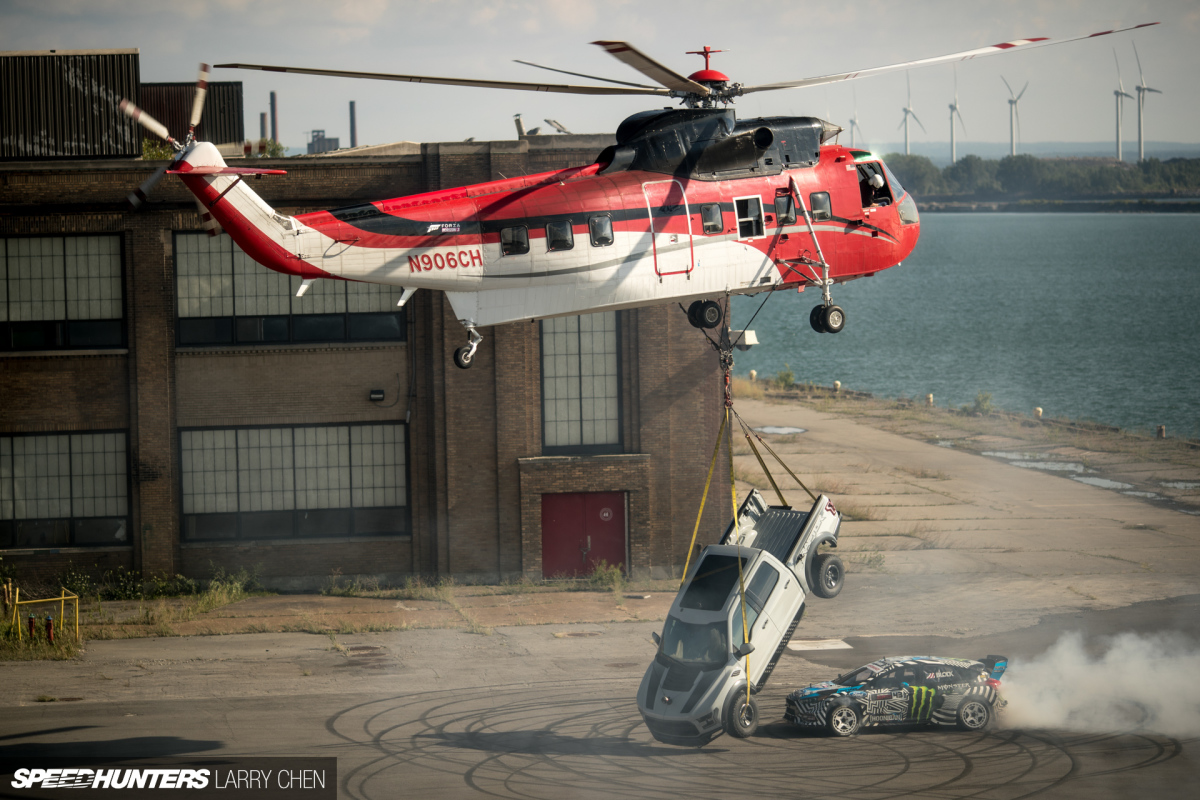 I still can't believe that the Ford Raptor got unhooked after this scene and just drove away.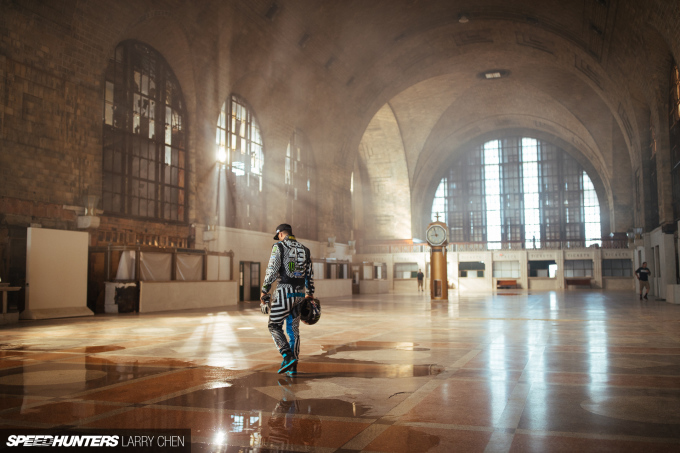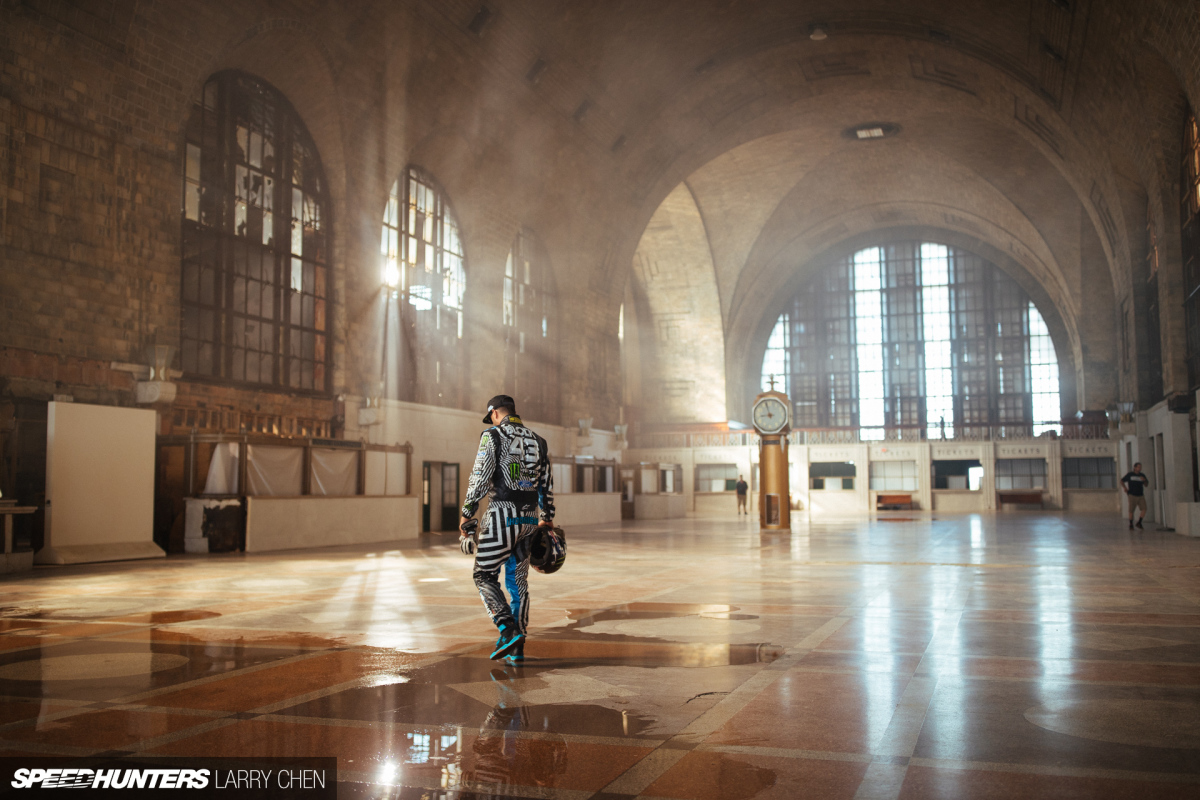 This was was an urban explorer's dream, although it's good to know that the building is being restored.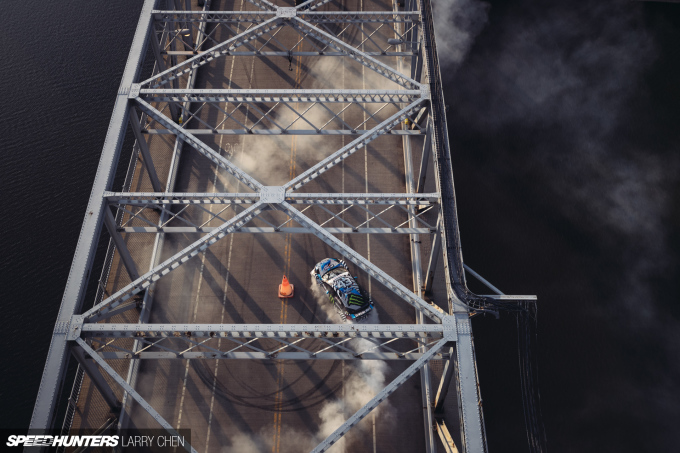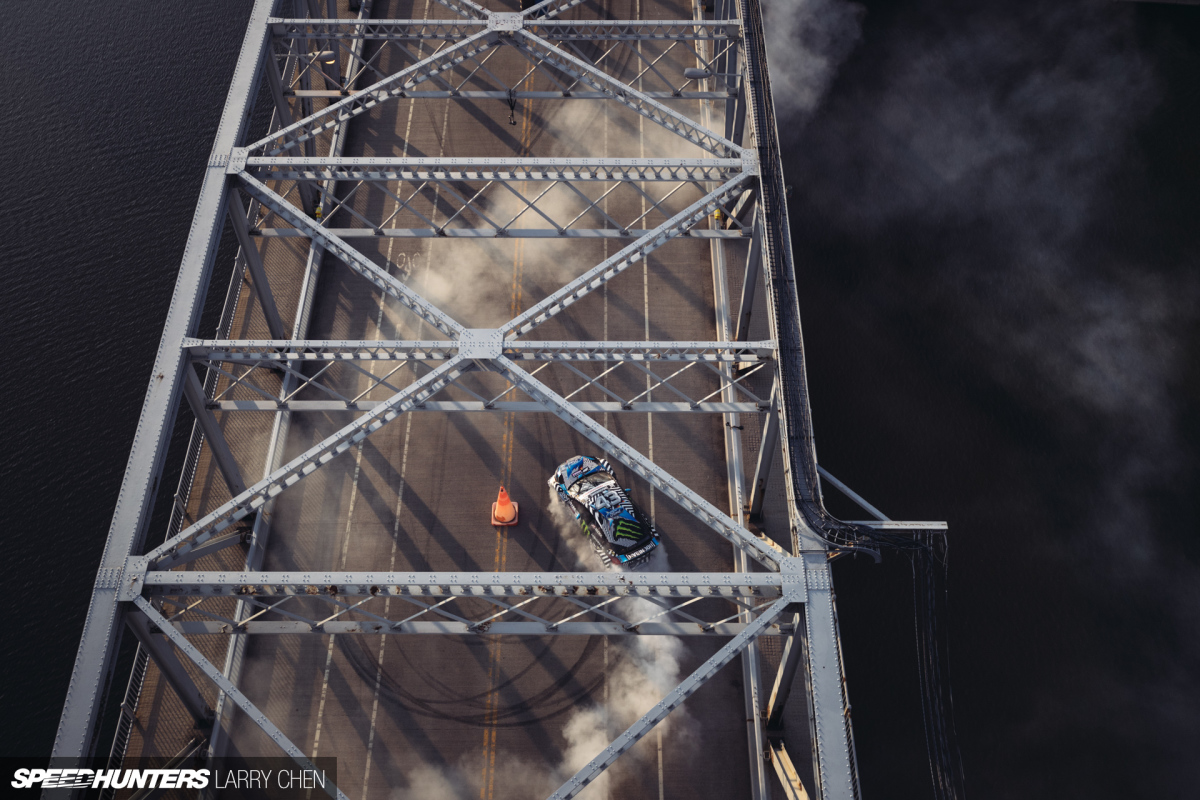 This was my favorite shot from the shoot, but my palms get sweaty just thinking about how high I had to climb.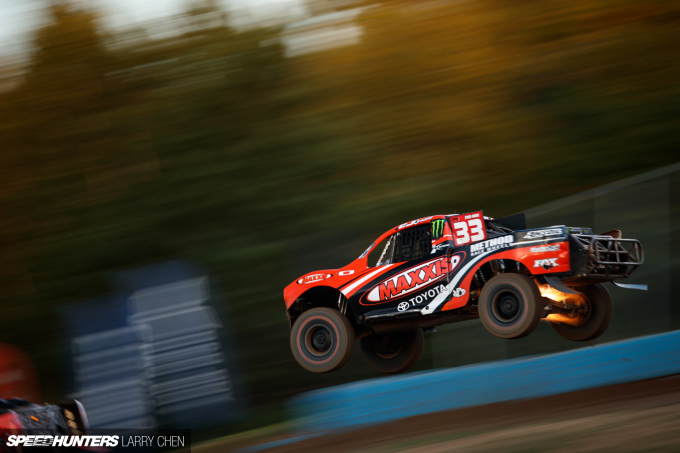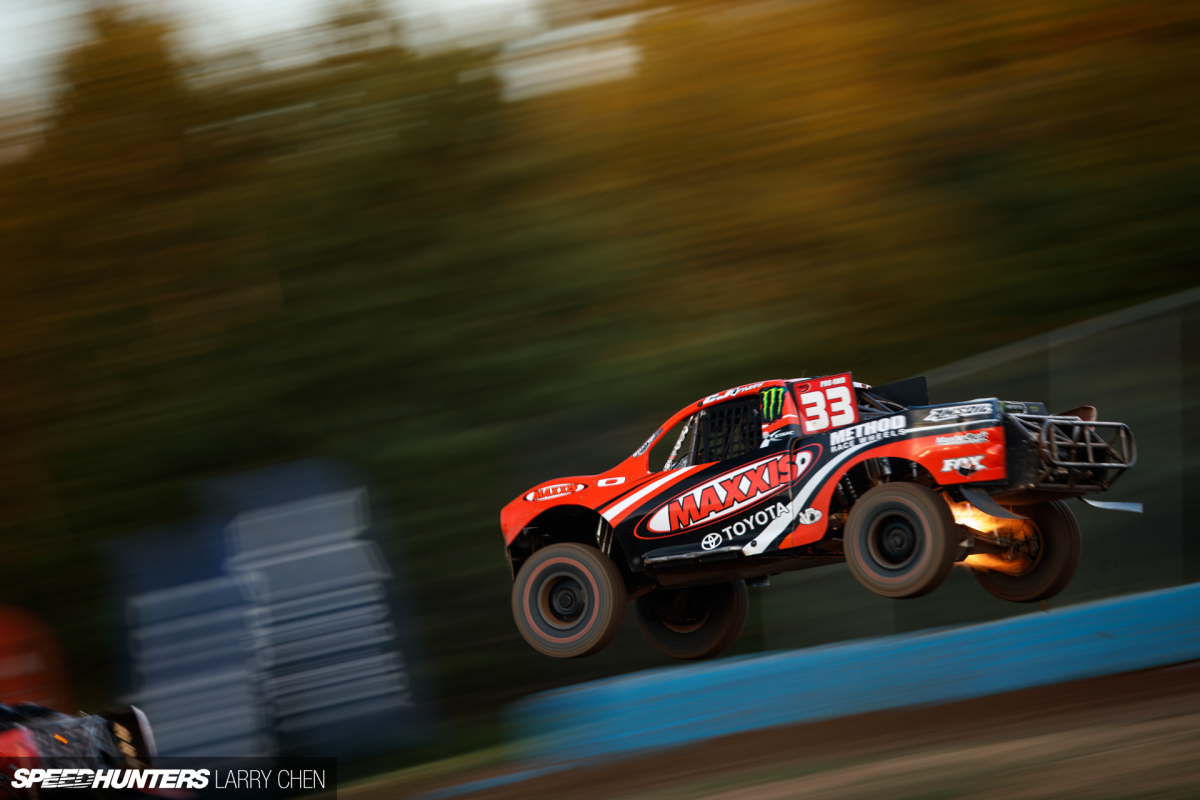 I had never shot short course racing before, so I figured I may as well start at the biggest one of them all, which is the Crandon Off-Road World Championships.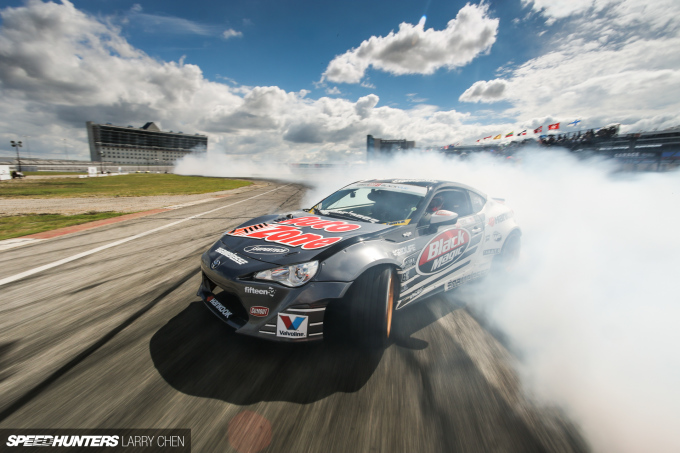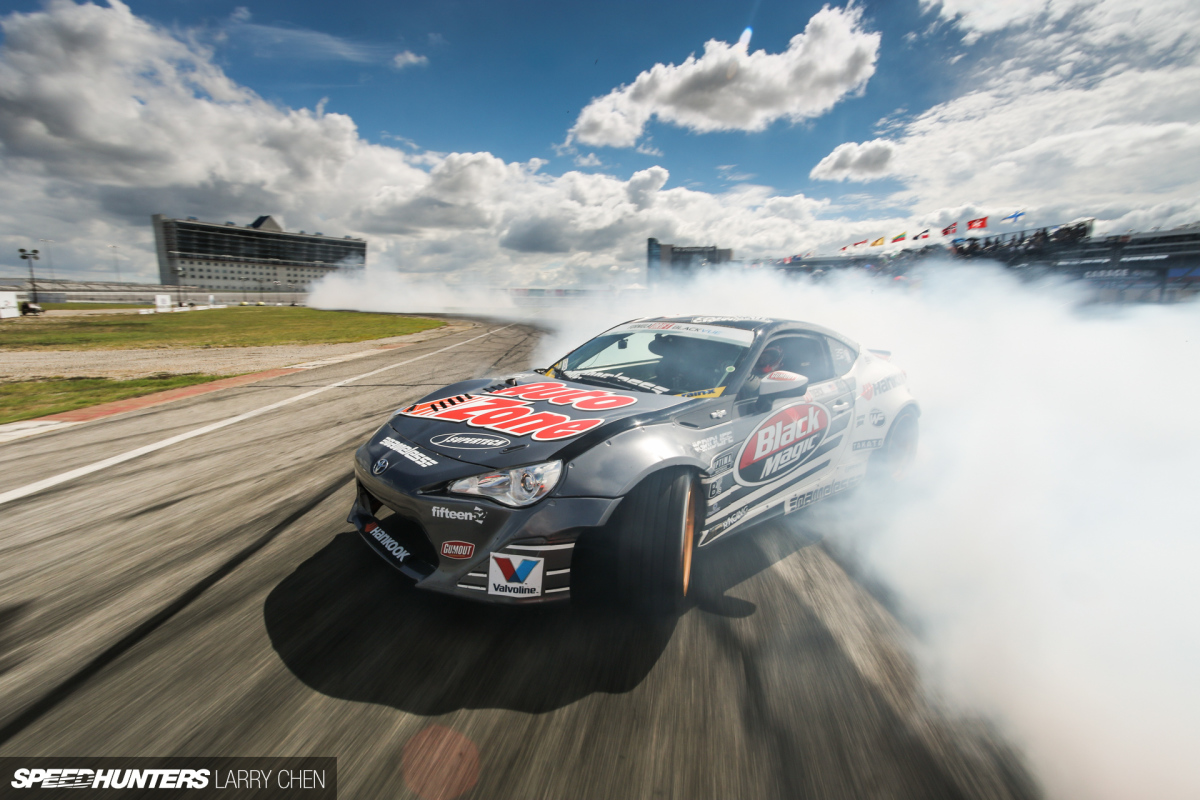 Formula Drift Texas has been my least favorite track to shoot at in the past few years, but I still try to make the most of it.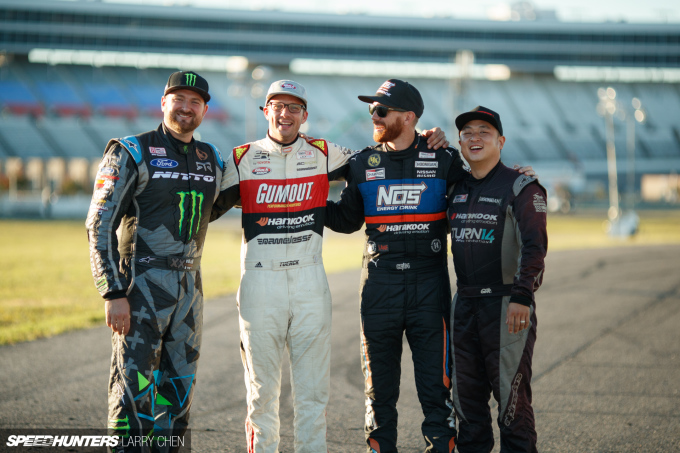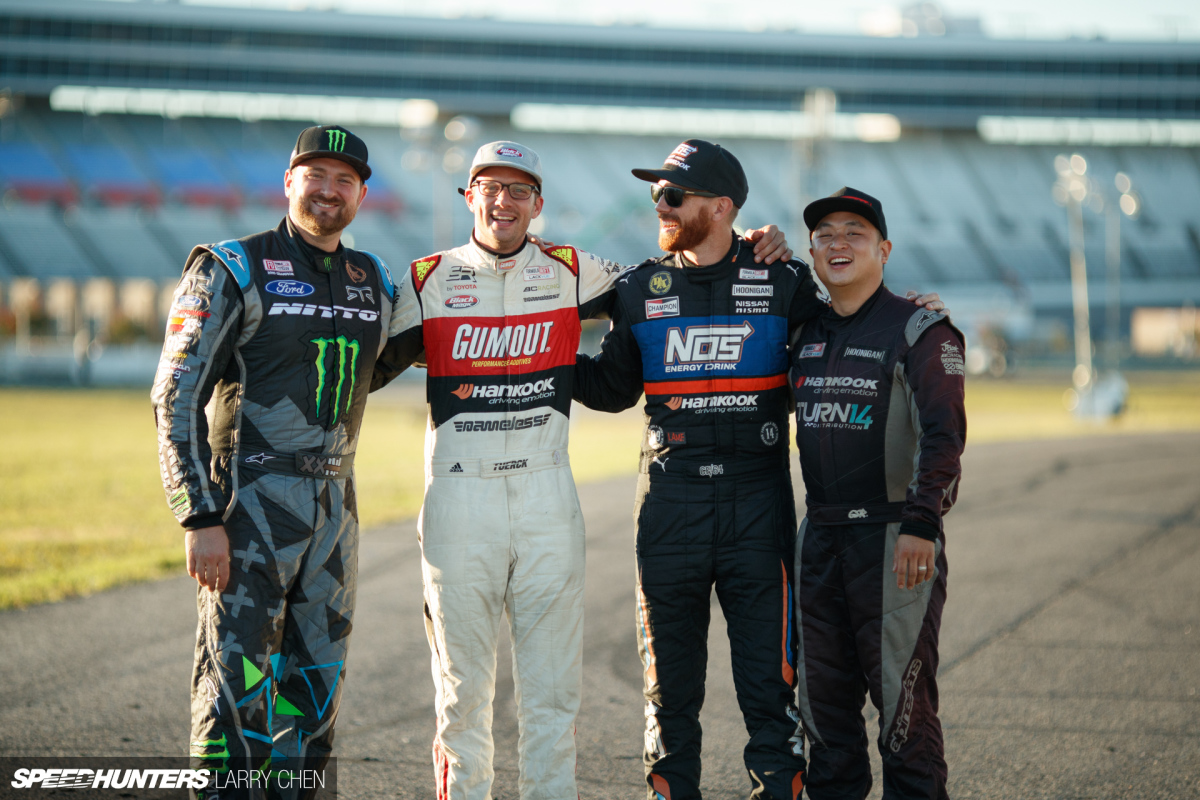 While I hate posed shots, I asked the guys to look my way and snapped a few shots before they were ready, the result being a more natural-looking photo.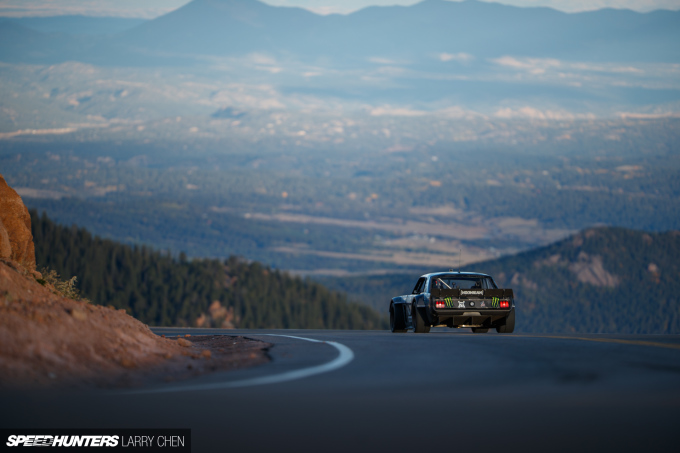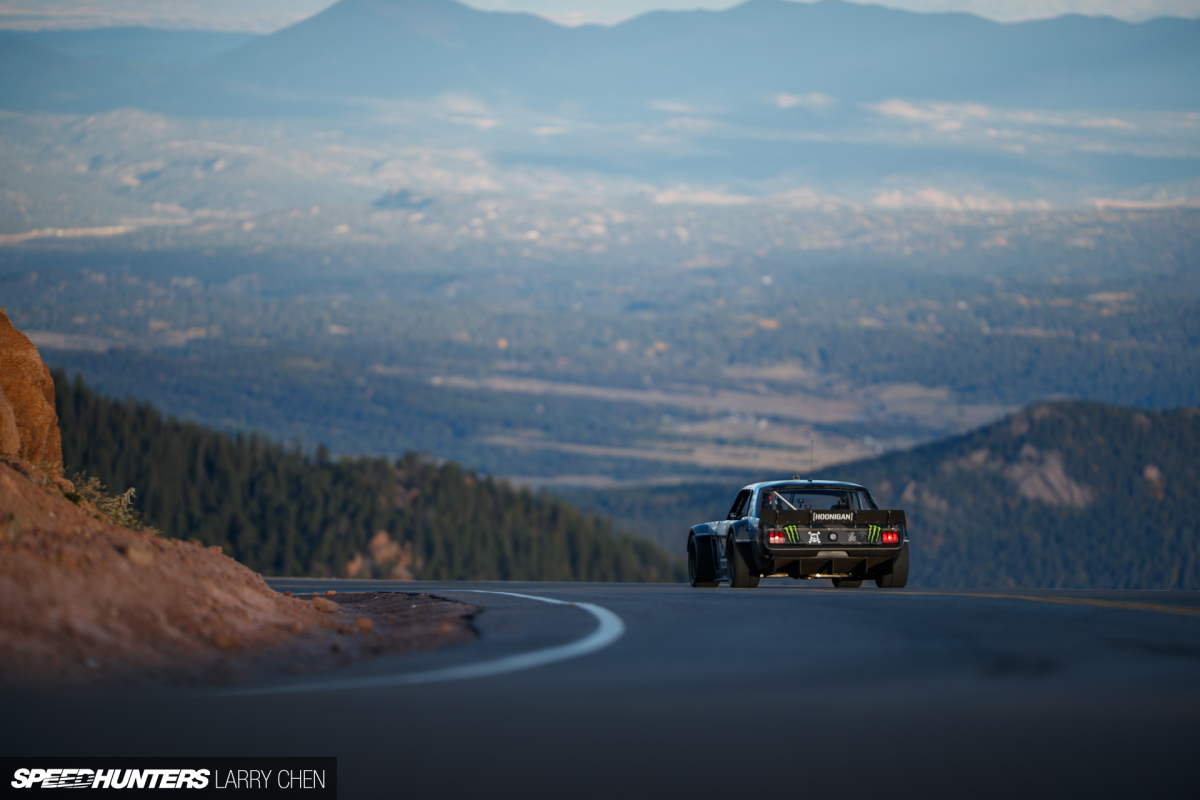 For the first time ever I went to Pikes Peak more than one time in a year, and this time it was with the Hoonicorn Version 2.0. The video is launching next year so here is the only photo that I will show you guys.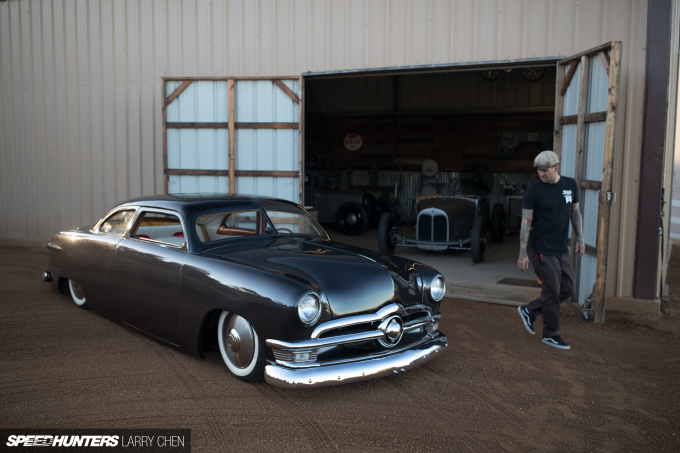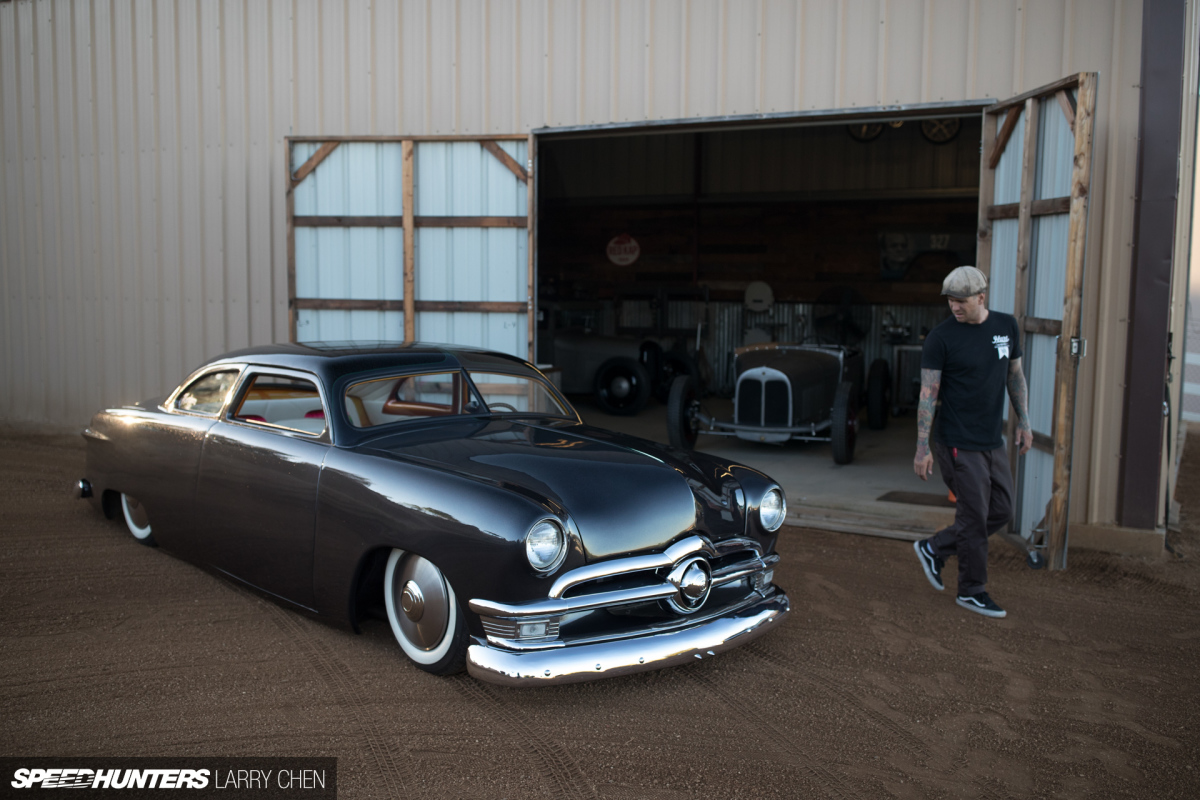 I always meet interesting characters in my travels and Heath Pinter is definitely one of them. He is a professional BMX rider turned car builder, and I had a chance to highlight two of his vehicles – a Shoebox Ford and a functional Model A.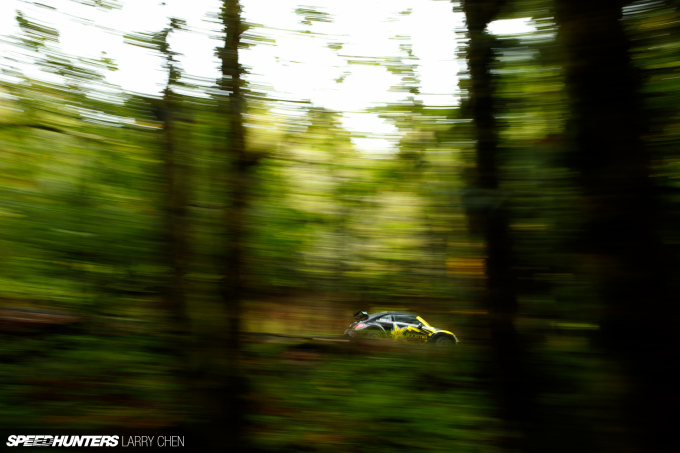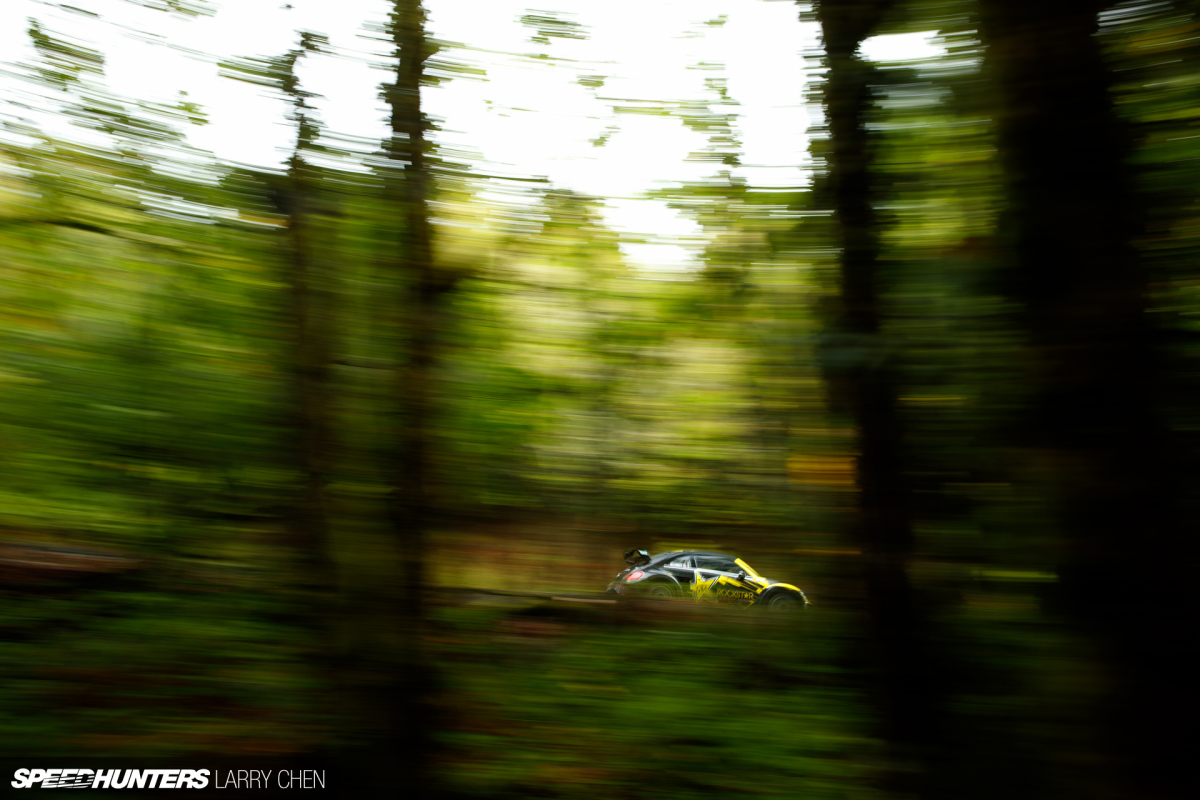 Tanner Foust has been as busy as ever since he went full-time with rallycross. It was fun to spend some time with him outside of the track on the backroads of Oregon during the filming of Quantum Drift.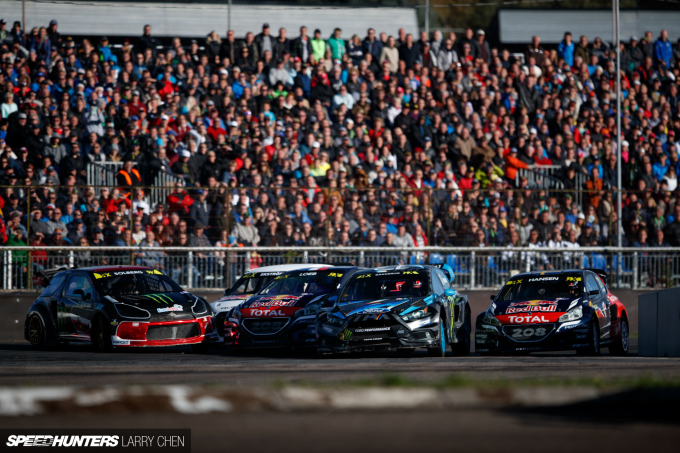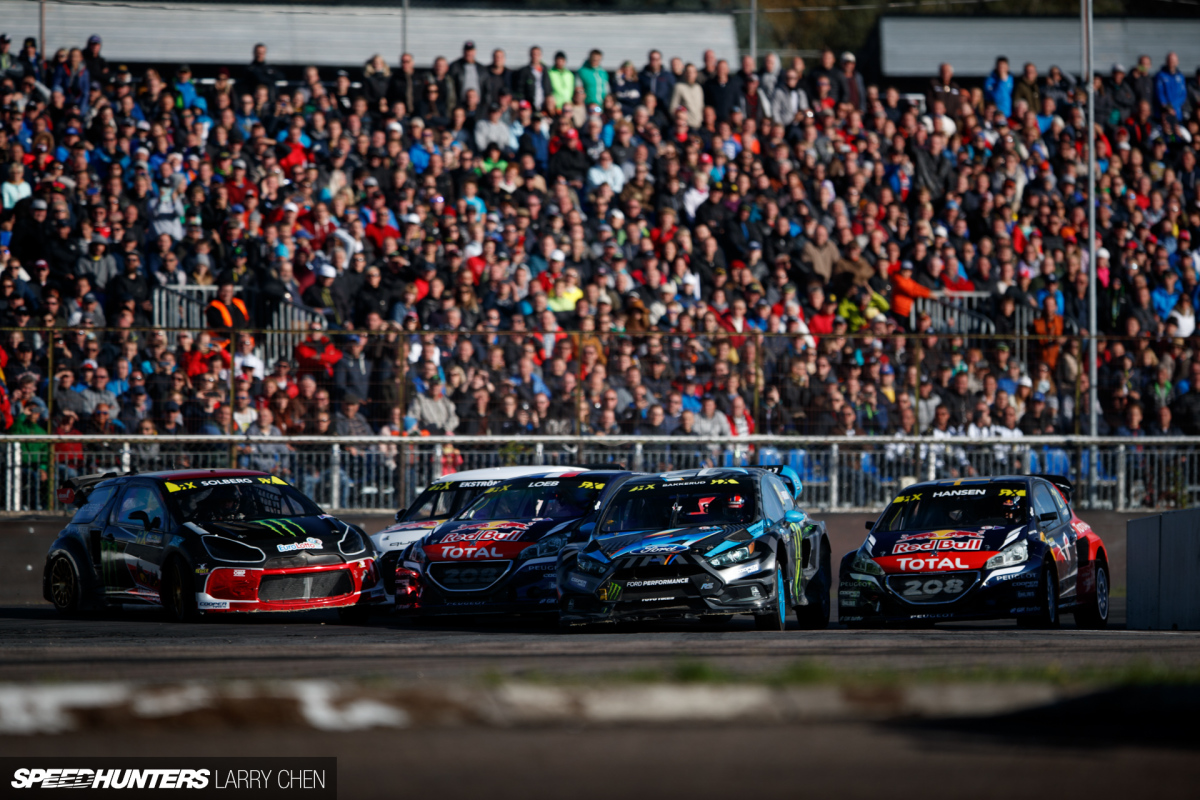 I didn't travel to Europe at all this year, so I figured I would at least make one trip across the pond.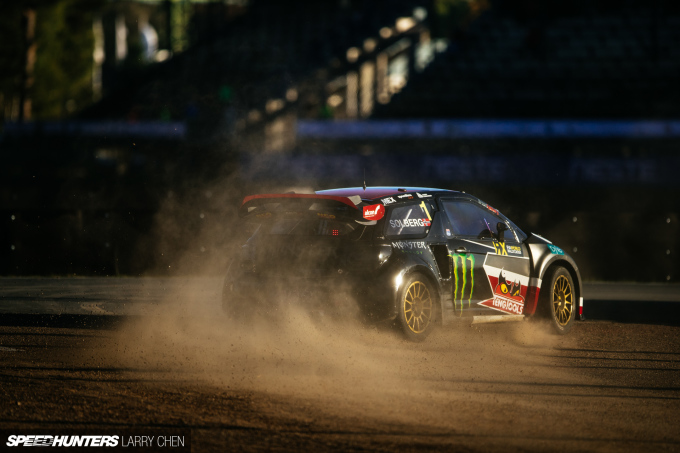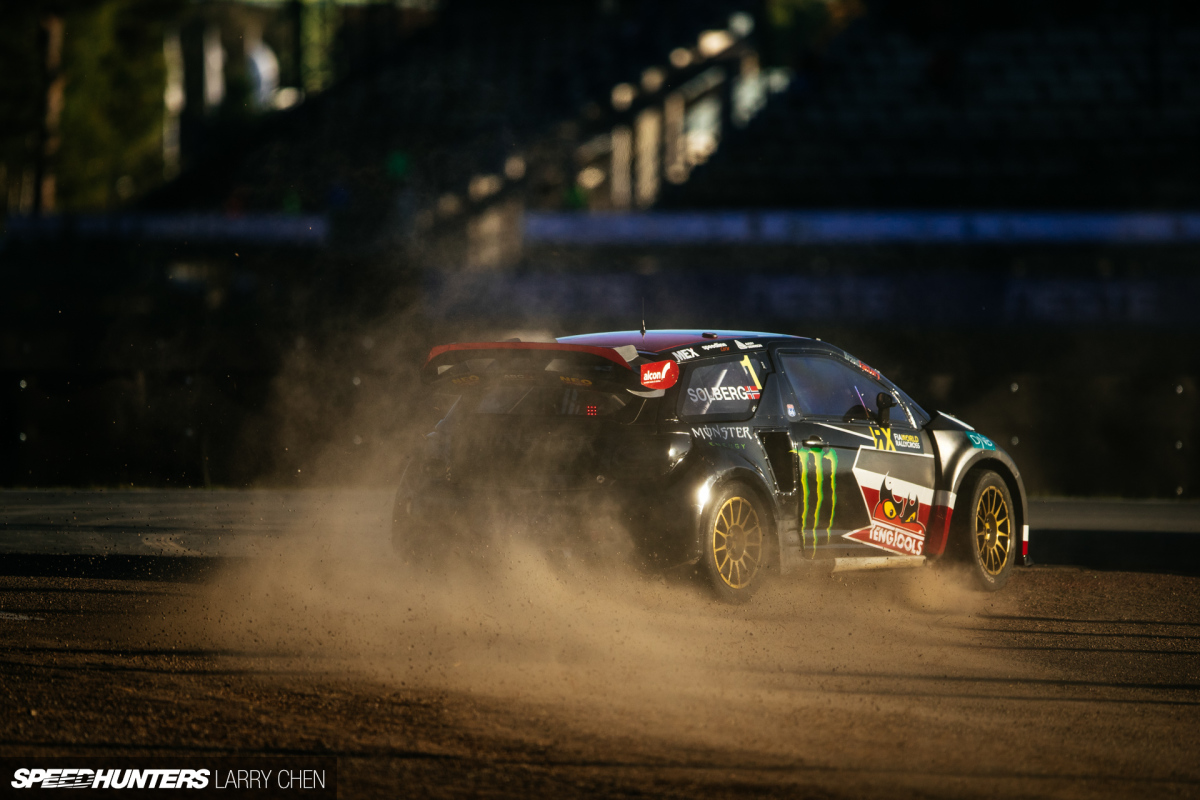 I wanted to check out what World RX was like. It didn't disappoint.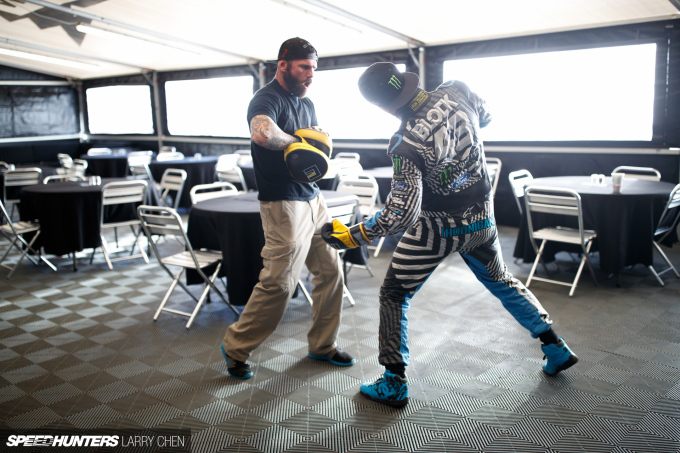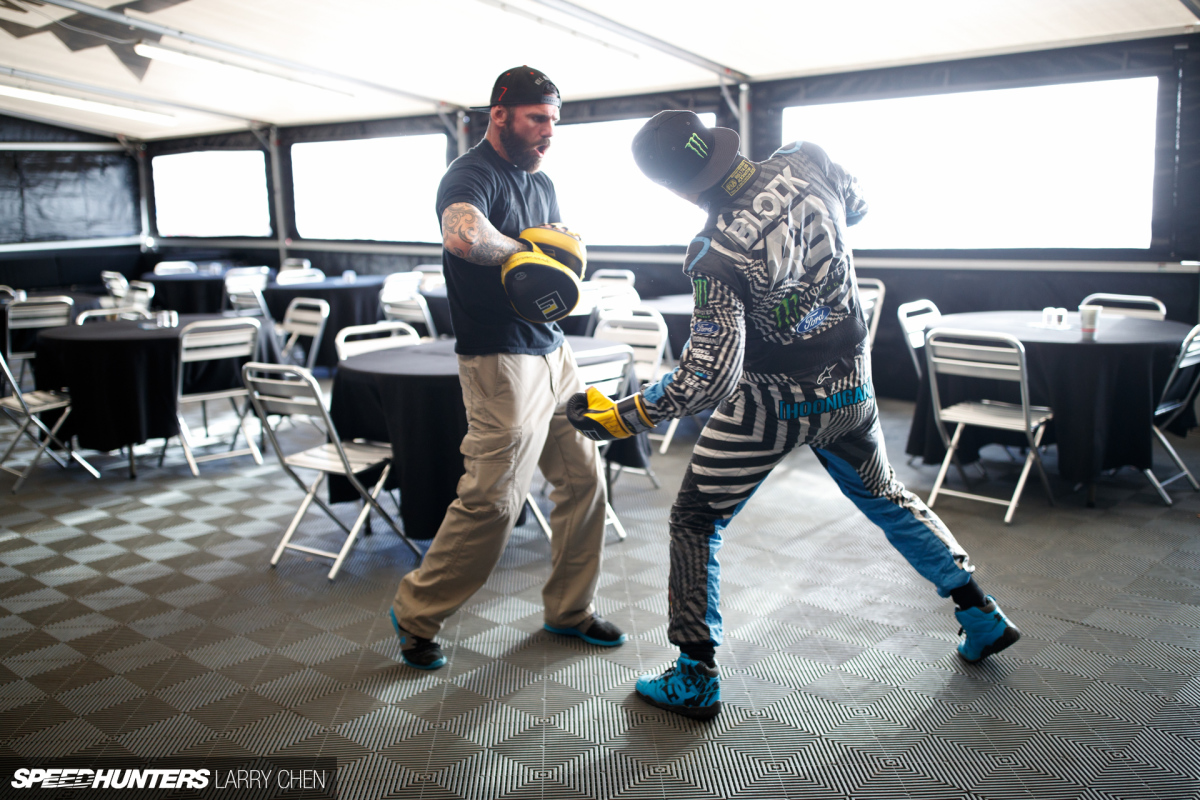 Again, one of my favorite photos from the entire trip was off-track. Ken likes to physically warm up before he gets into his race car. Here he is sparing with Kit Cope.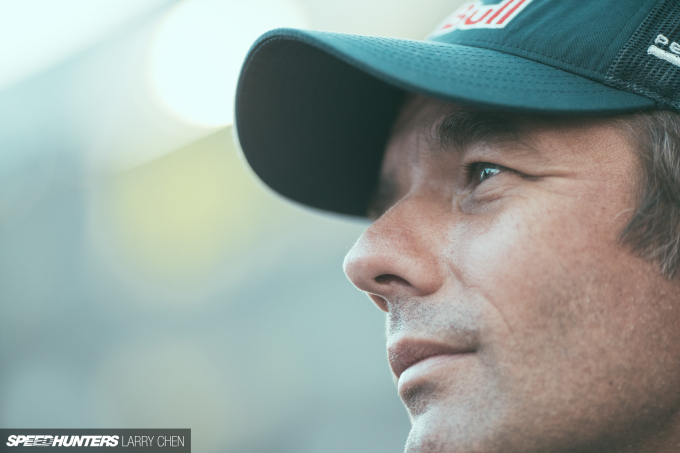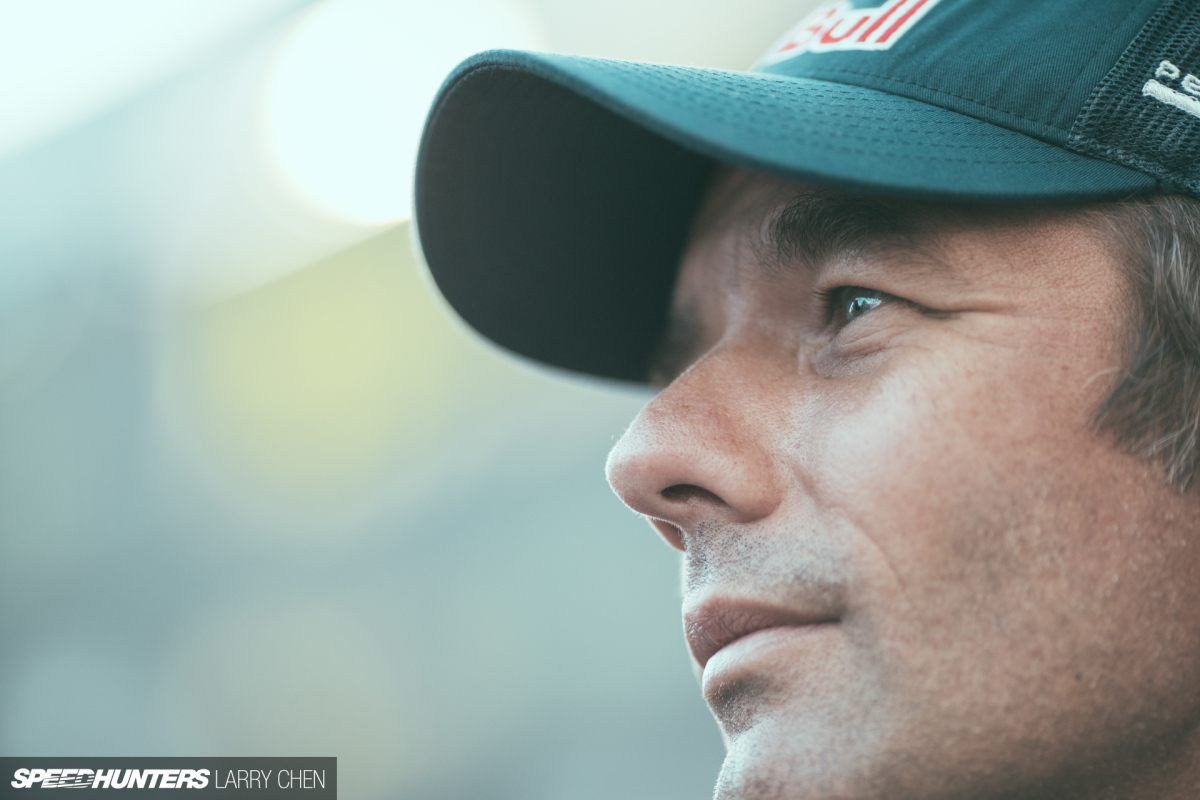 It was great to watch Sébastien Loeb drive again. The last time I saw him behind the wheel was when he broke the Pikes Peak record in his Peugeot back in 2013.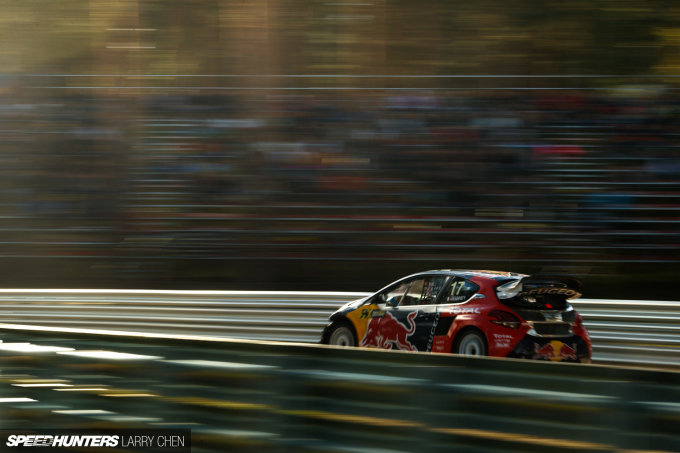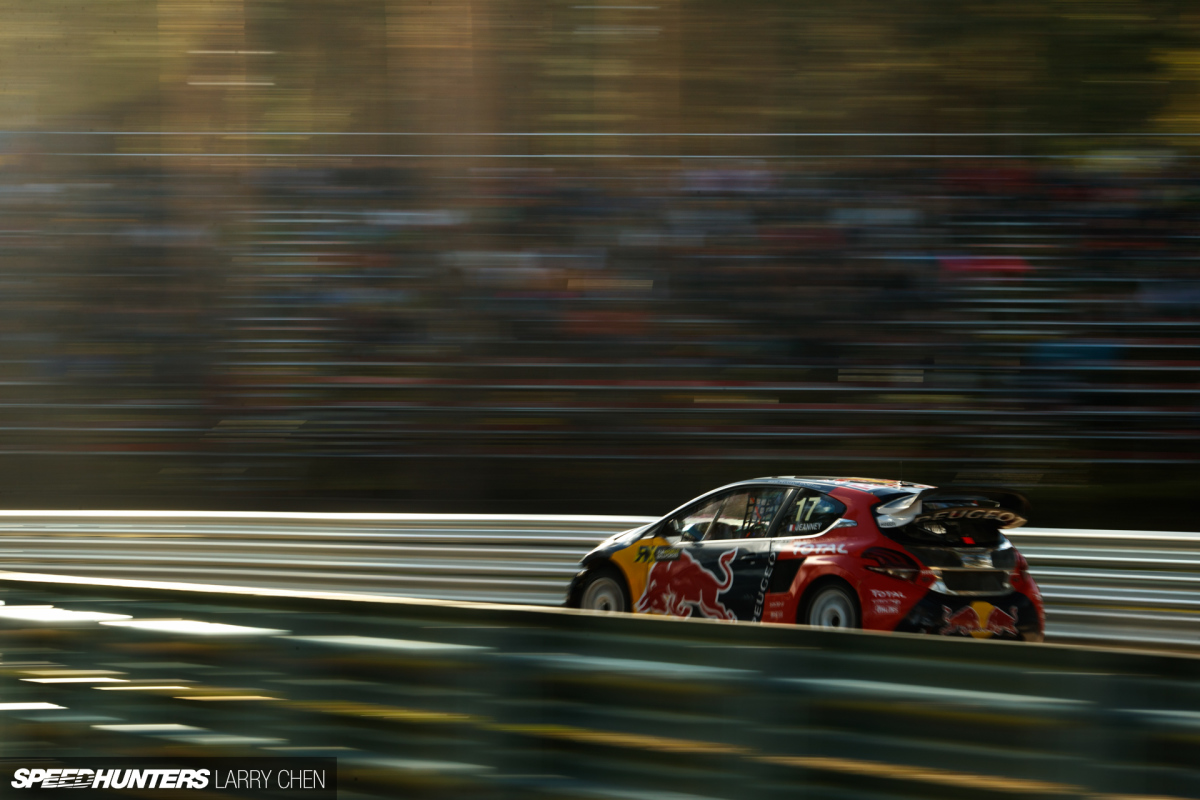 Hopefully next year I can make it out to more World RX events.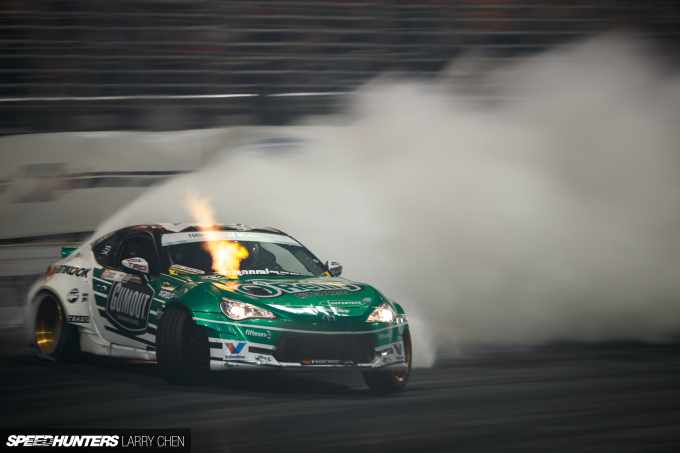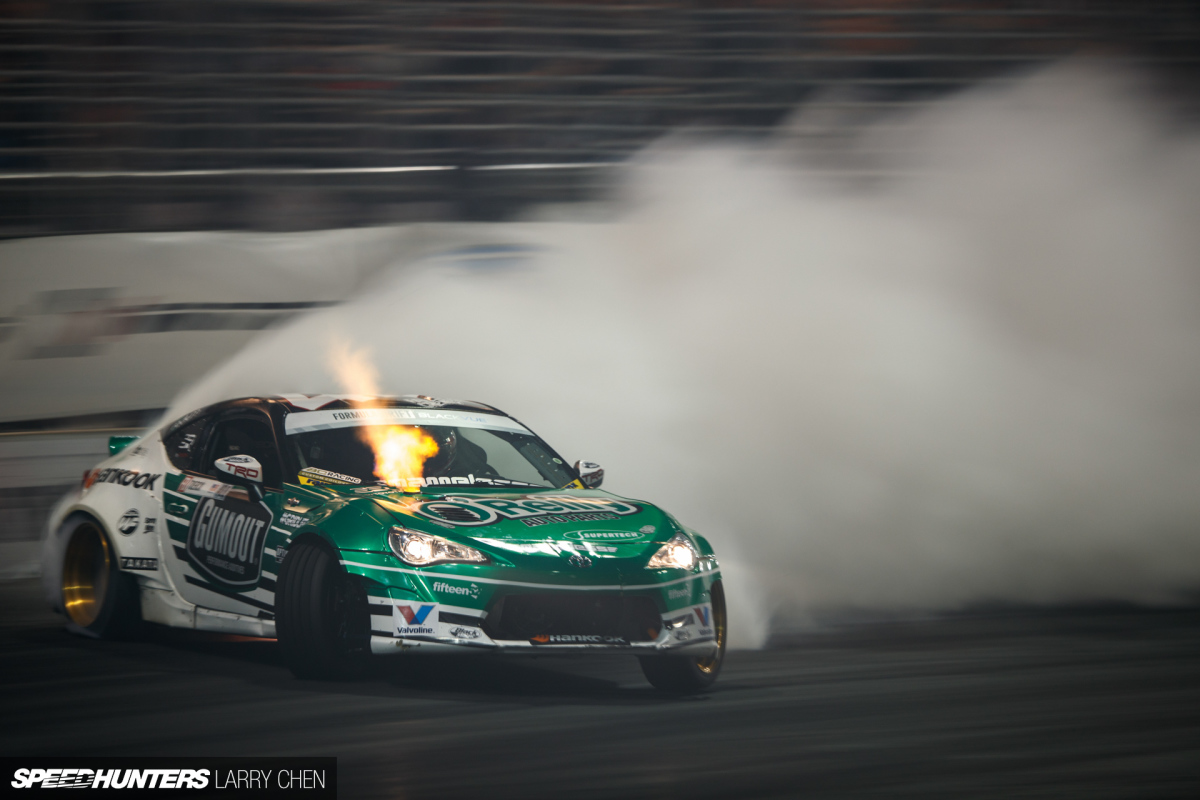 Formula Drift Irwindale is the biggest drift event in the world and it still does not disappoint.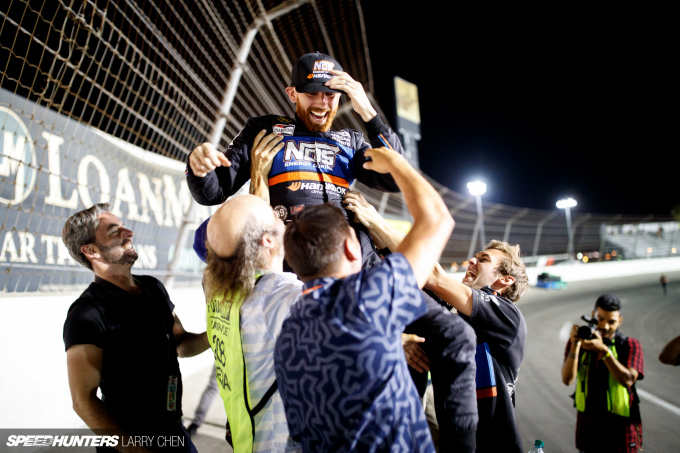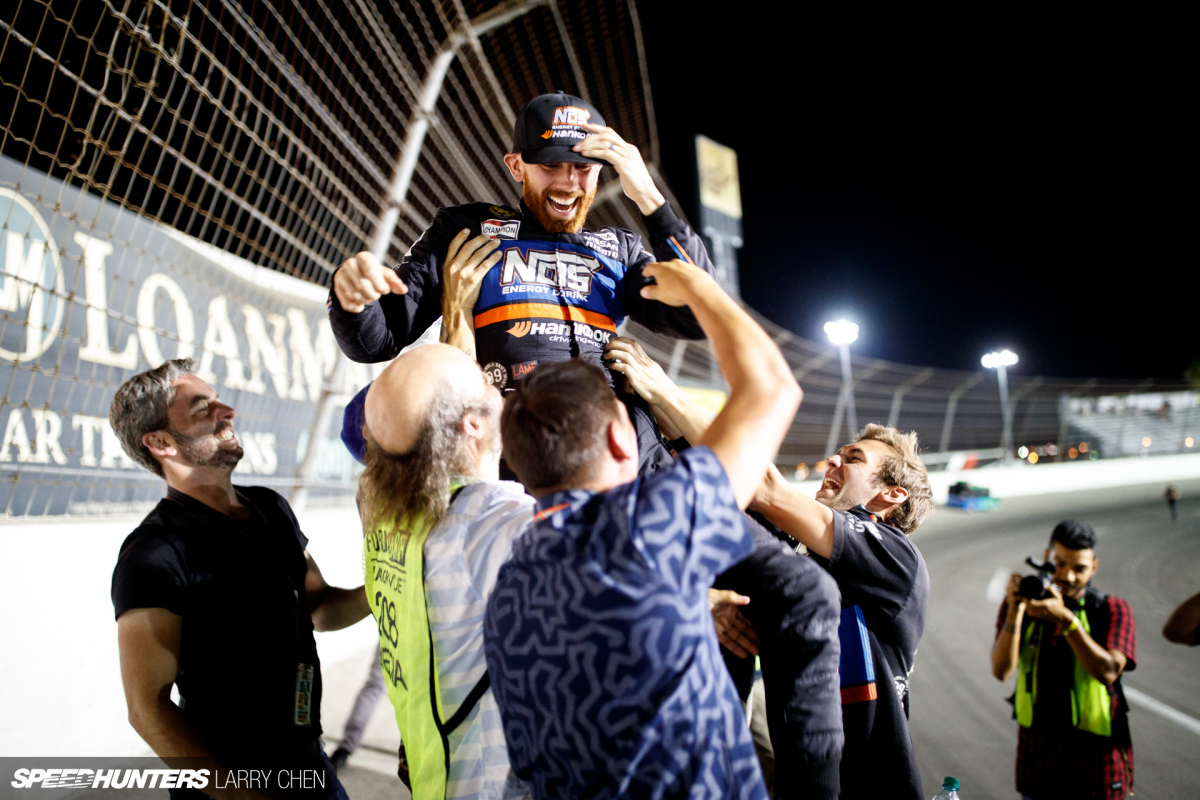 While there was not as much drama as in years passed, it was still cool to see Chris Forsberg claim his third championship.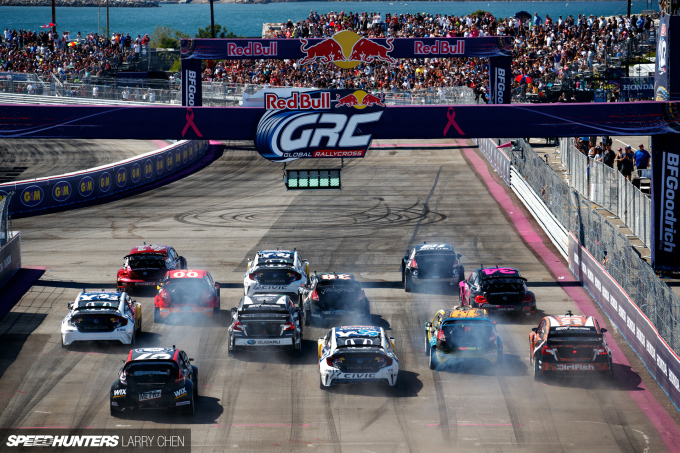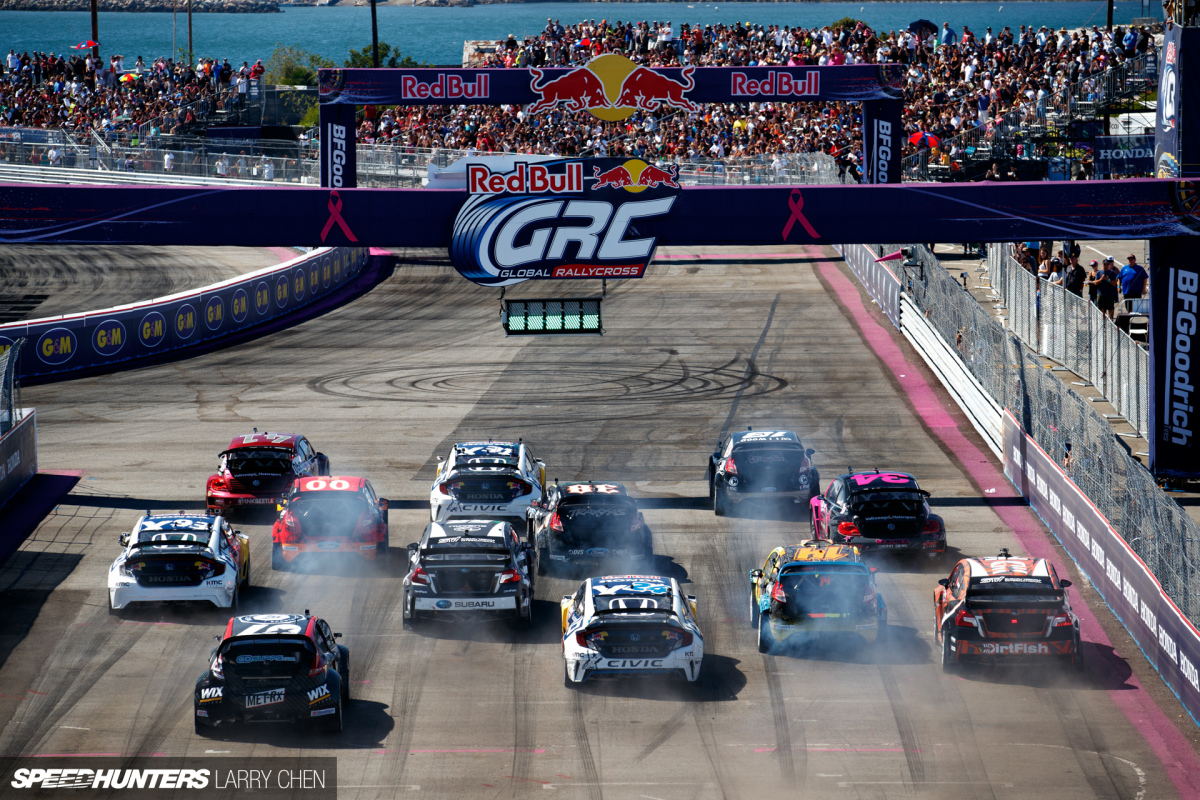 The day after FD Irwindale was the Global Rallycross finals in San Pedro.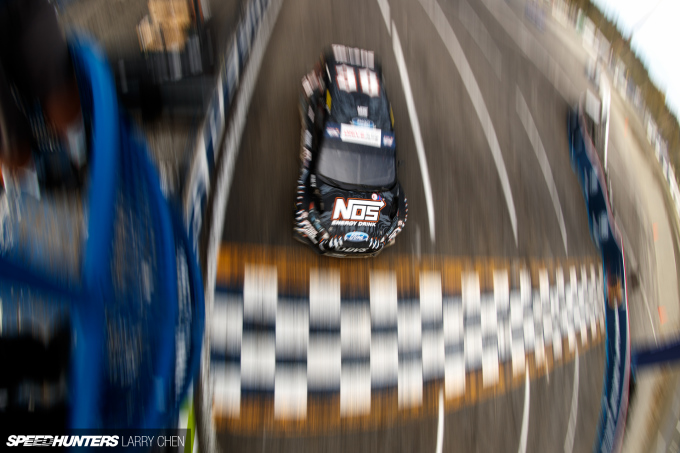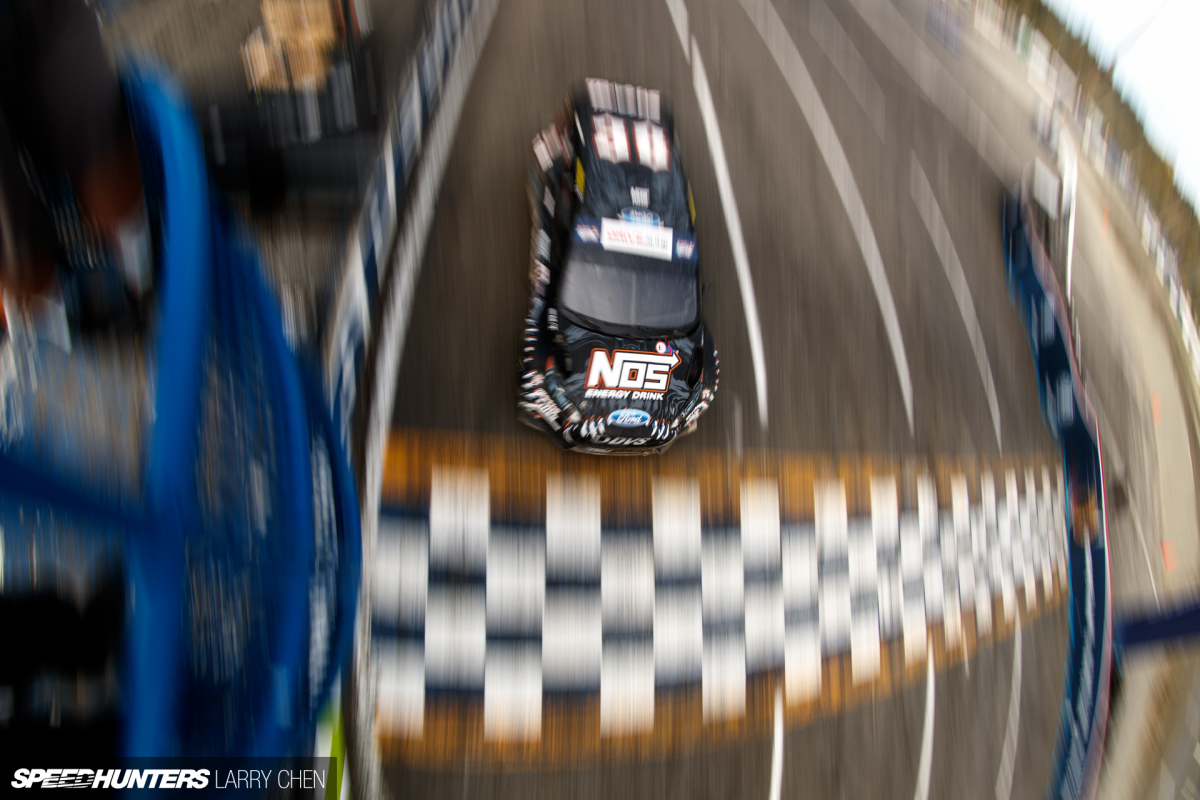 I've been following the series for a few years now and it's grown quite a bit over that time.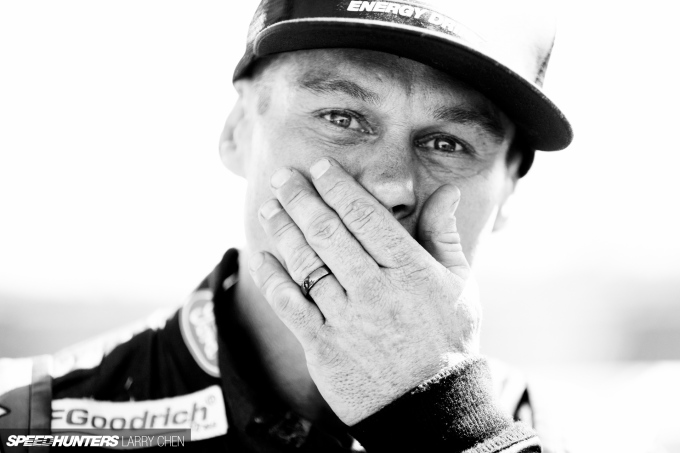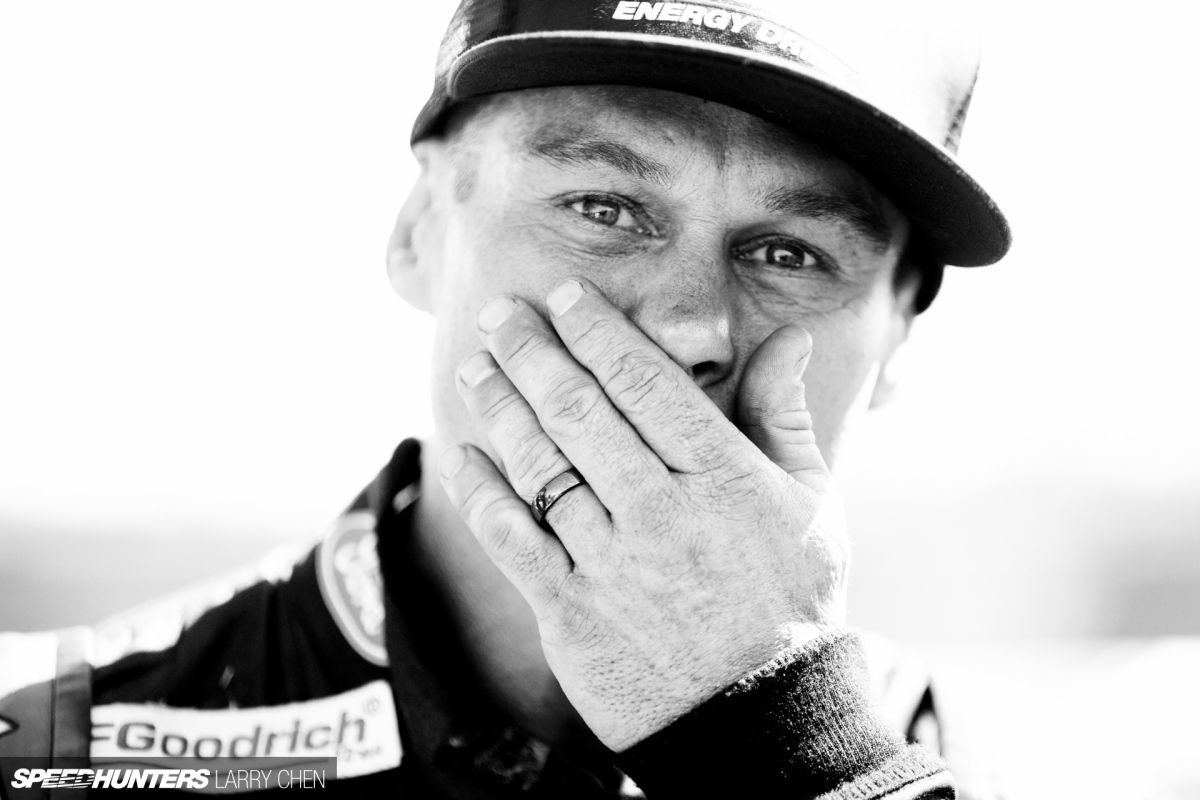 While athletes like Travis Pastrana and Ken Block have left, the series is still going strong.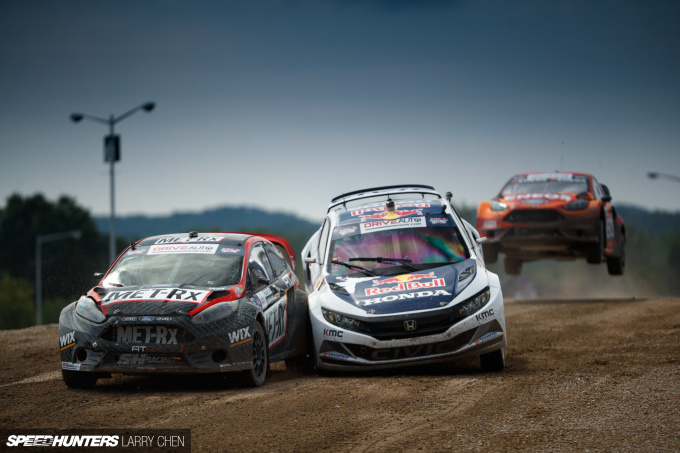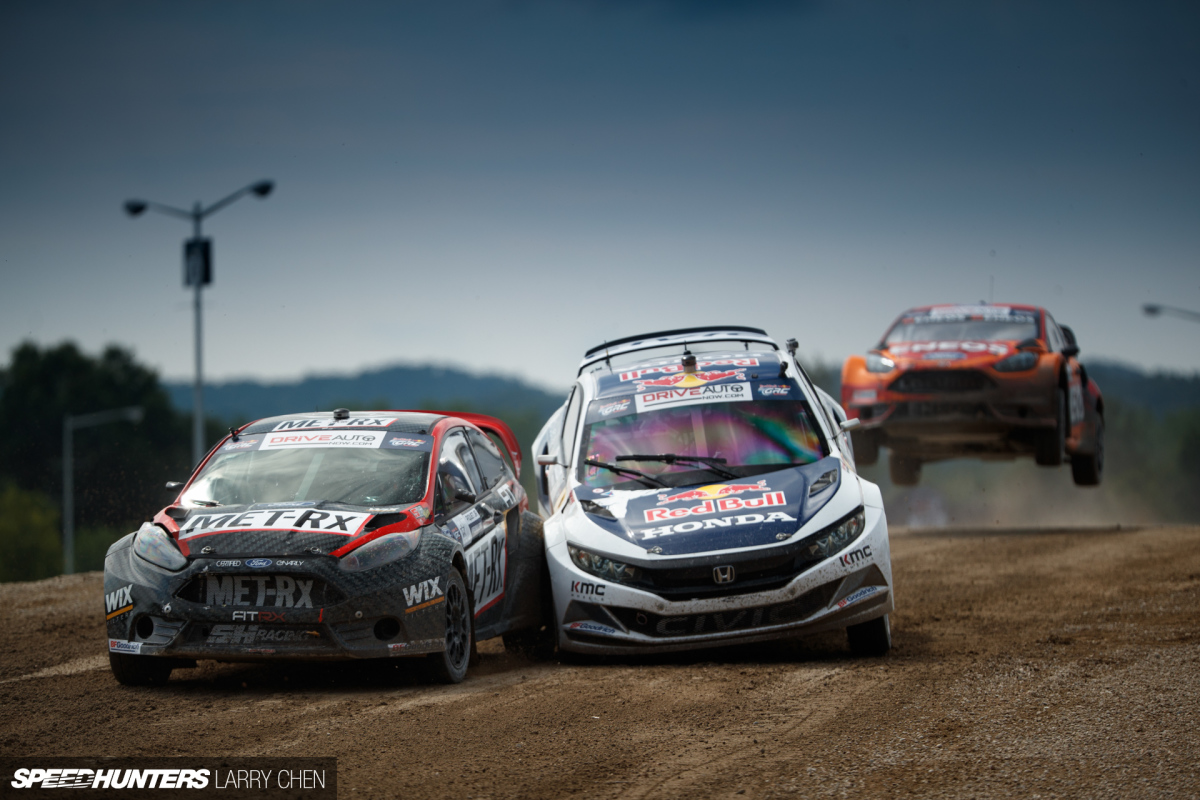 I just hope rallycross in North America takes off like drifting has.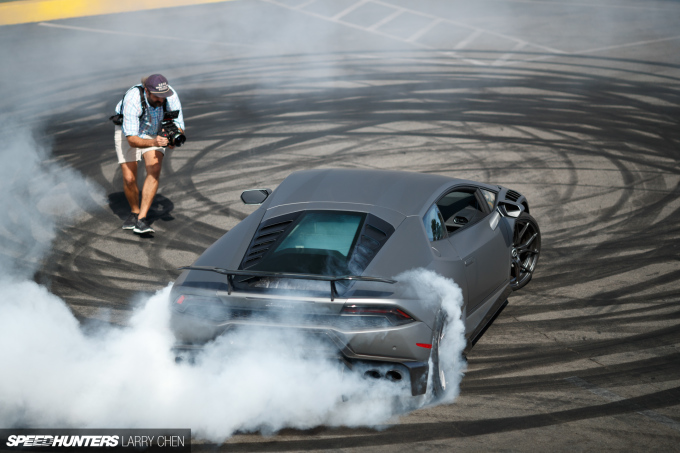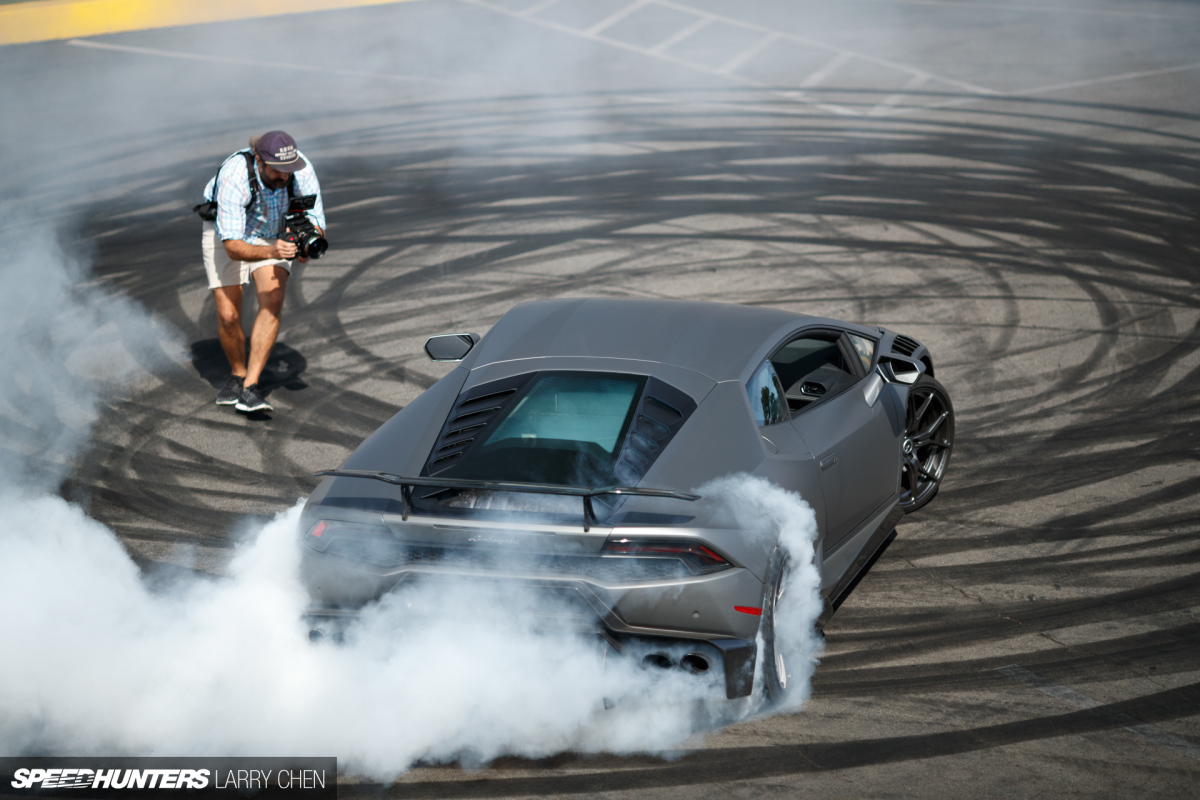 The racing off-season means car features and fun projects non-stop till the new year. It was awesome to see Samuel Hubinette behind the wheel again.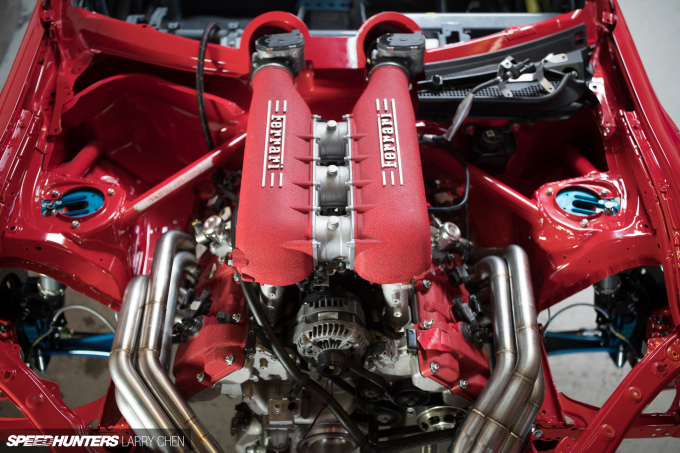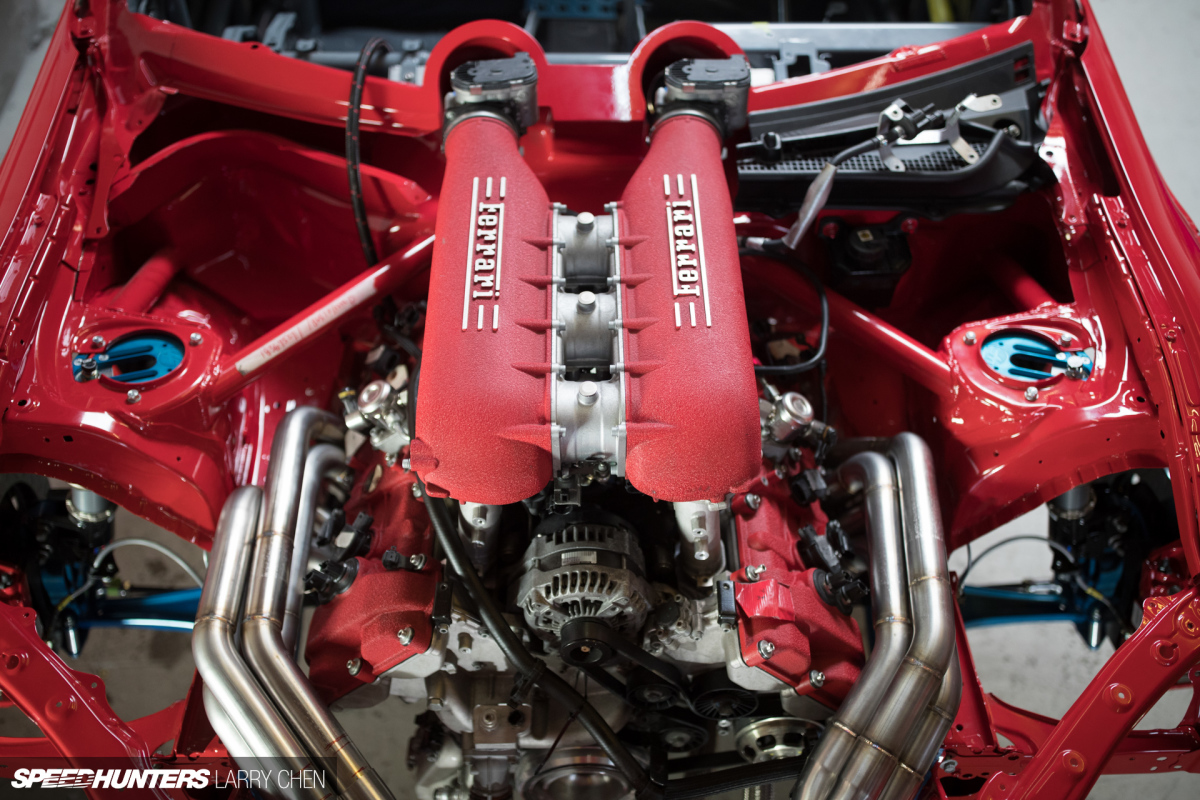 In terms of one of the most important builds of the year, the GT4586 is right up there with the best of them. I am so lucky that I had a chance to document it from the beginning thanks to Donut Media and Ryan Tuerck.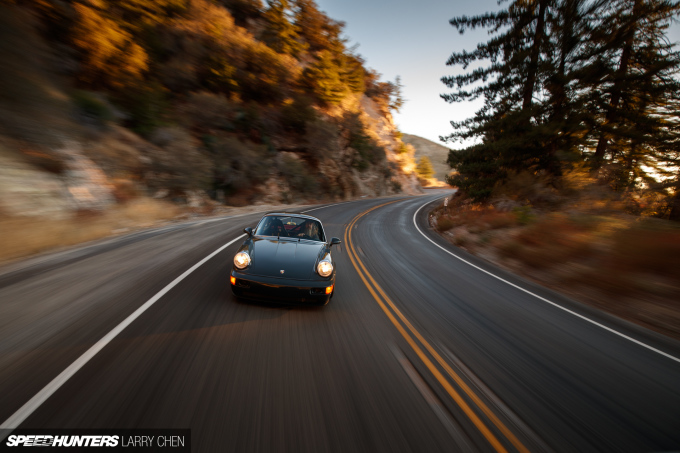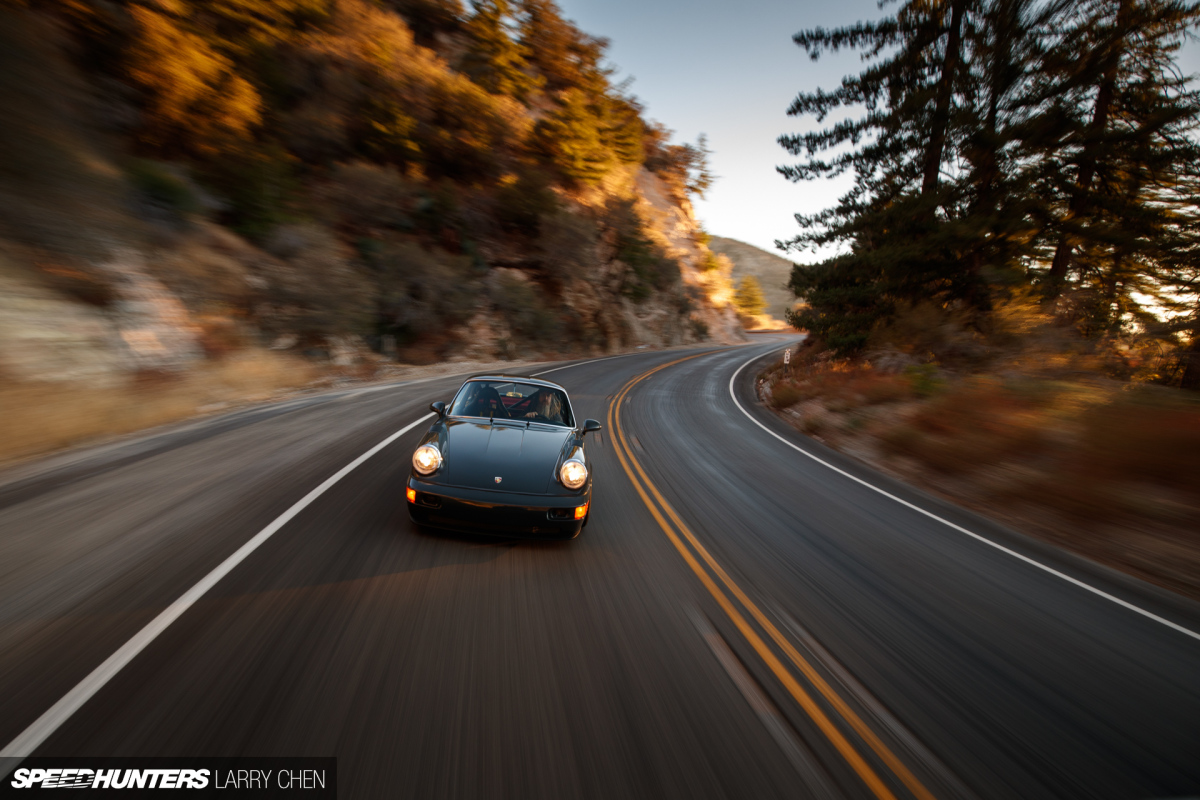 You know when Magnus Walker builds something from the ground up it's going to be special. His 964 is no exception.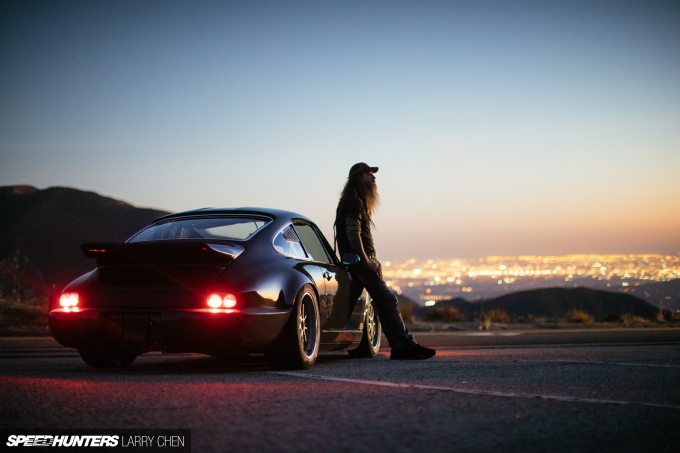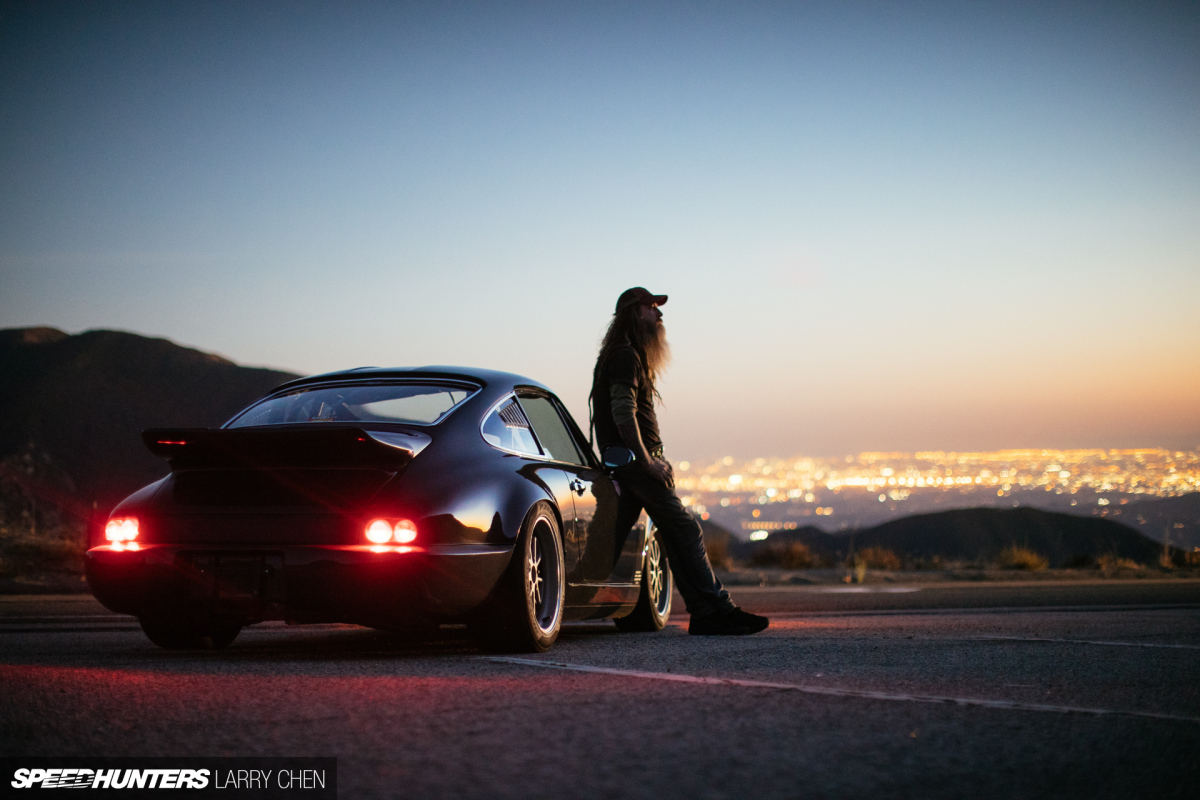 I was lucky enough to get behind the wheel for a bit too. As always, it was a pleasure to shoot with Magnus.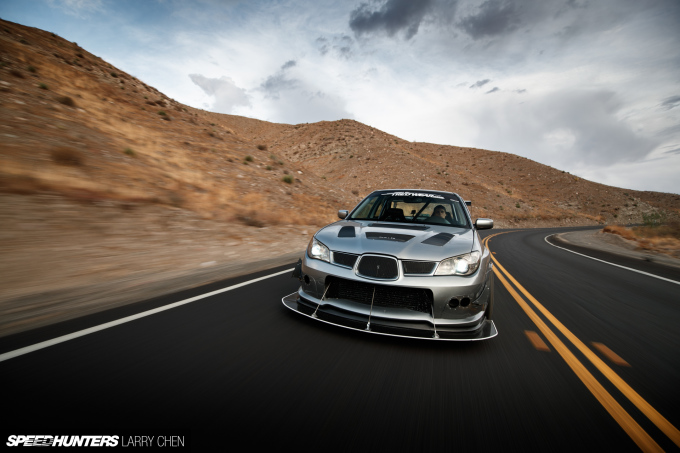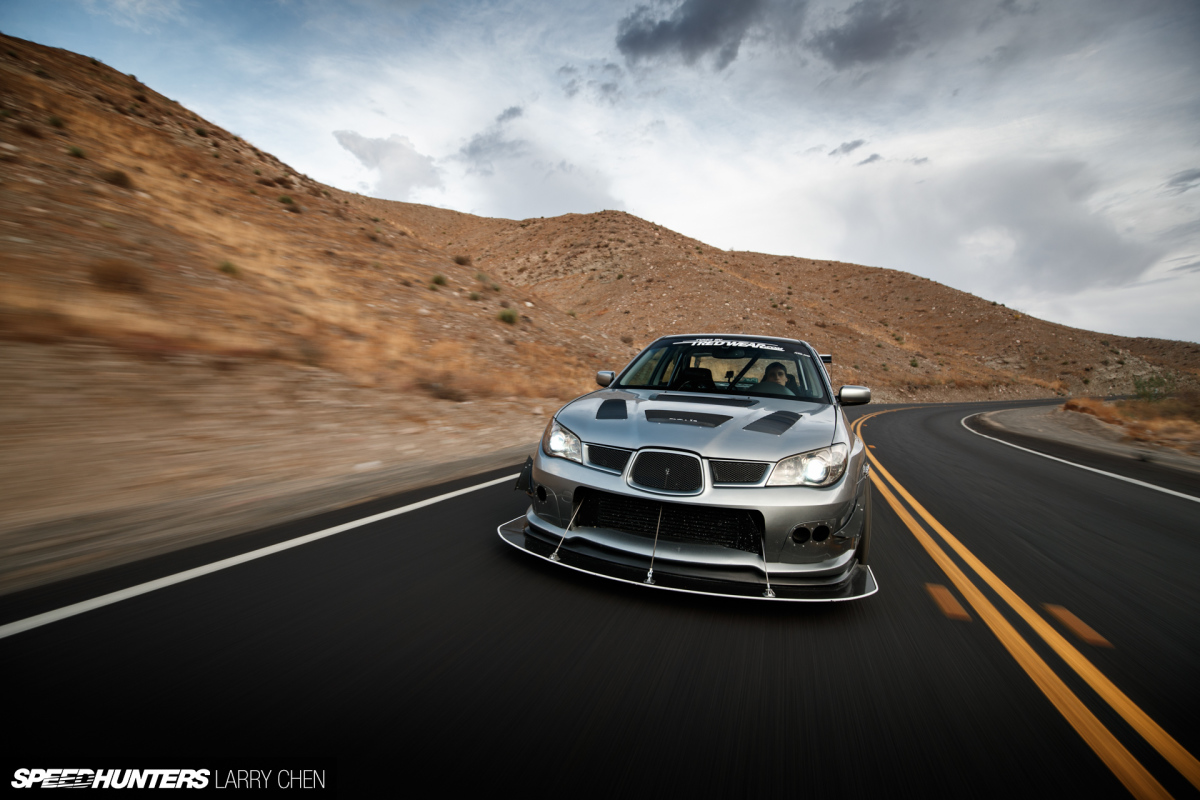 As winter sets in the days get shorter and shorter with less and less time to shoot car features with natural light. Since this time attack Subaru was on air suspension, I figured it was only appropriate to take it off-road for a unique shooting location.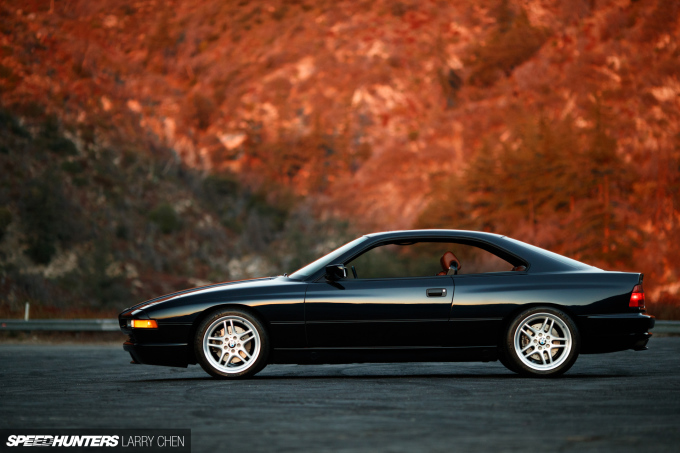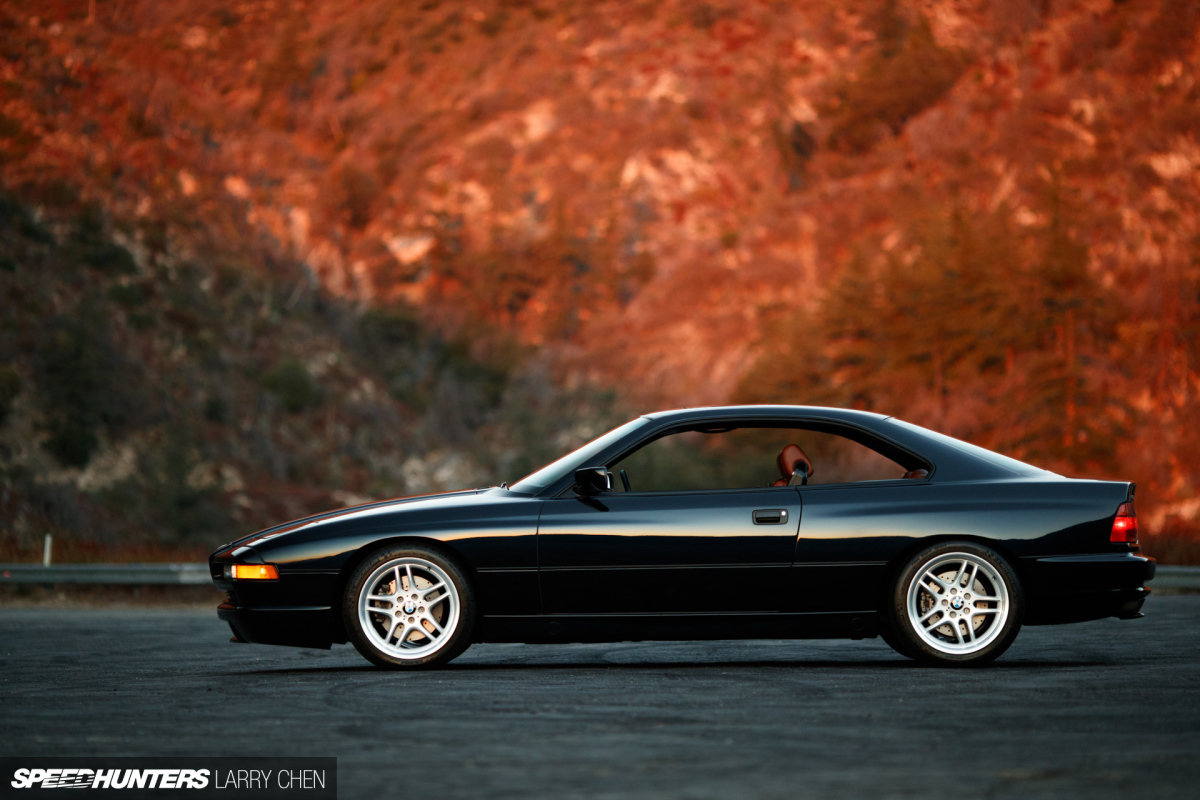 Clarion builds some interesting cars including the 2002 and the NSX that I mentioned earlier, but it also restore cars to stock as well. This V12-powered BMW 8 Series was unlike any other I've ever seen.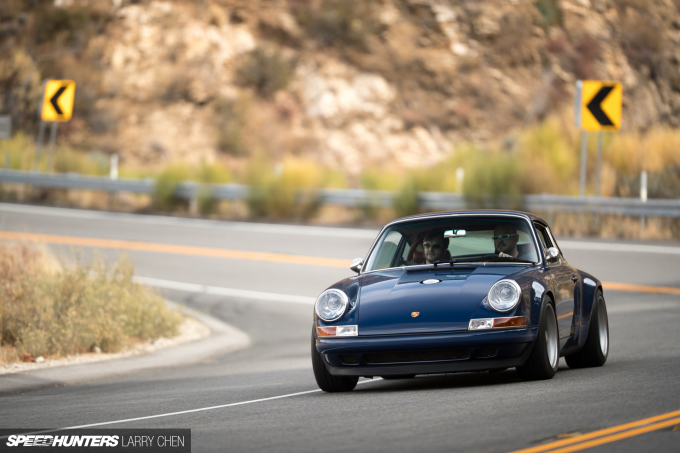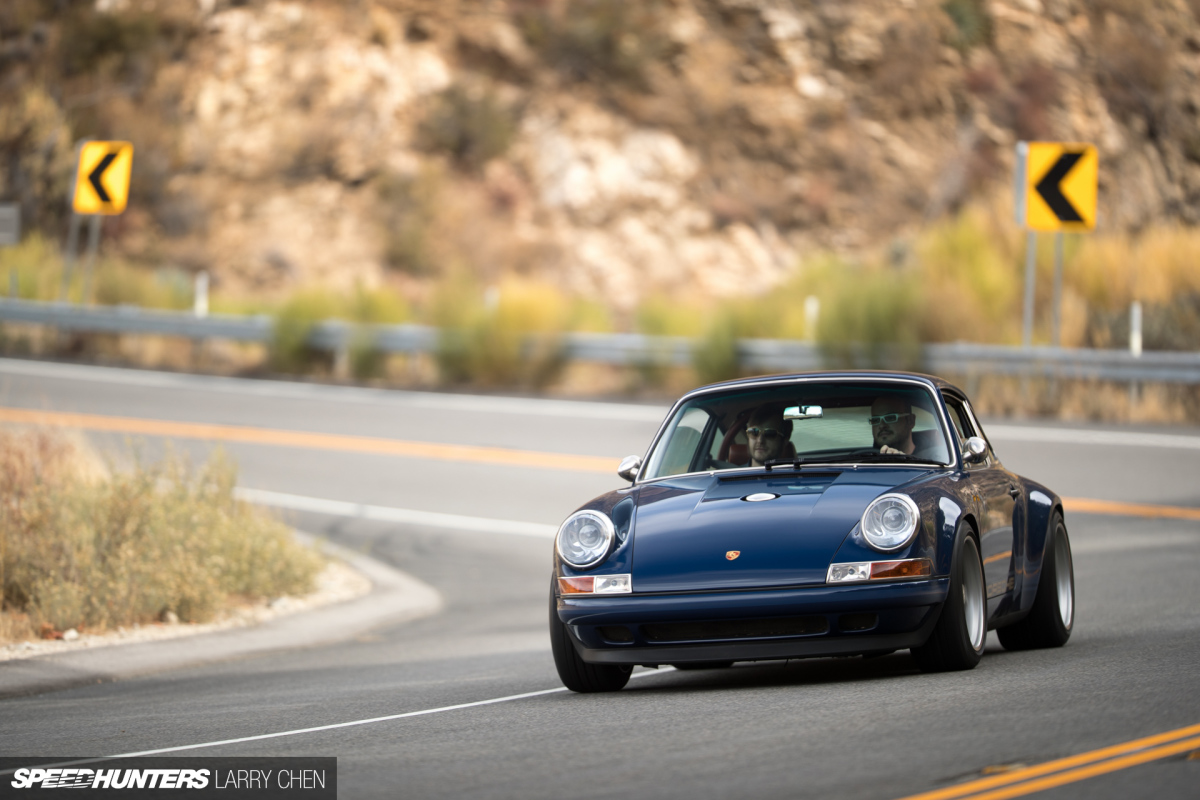 With the SEMA Show looming closer and closer, it was the Speedhunters invasion as Dino and some of our European crew converged on Southern California. Dino and I also shot a Porsche 911 reimagined by Singer.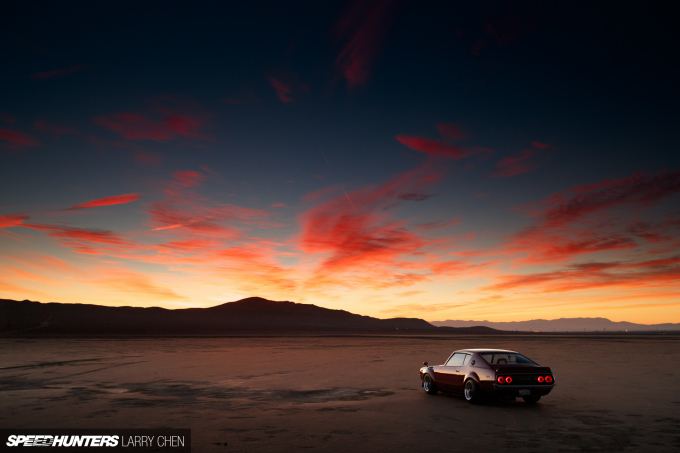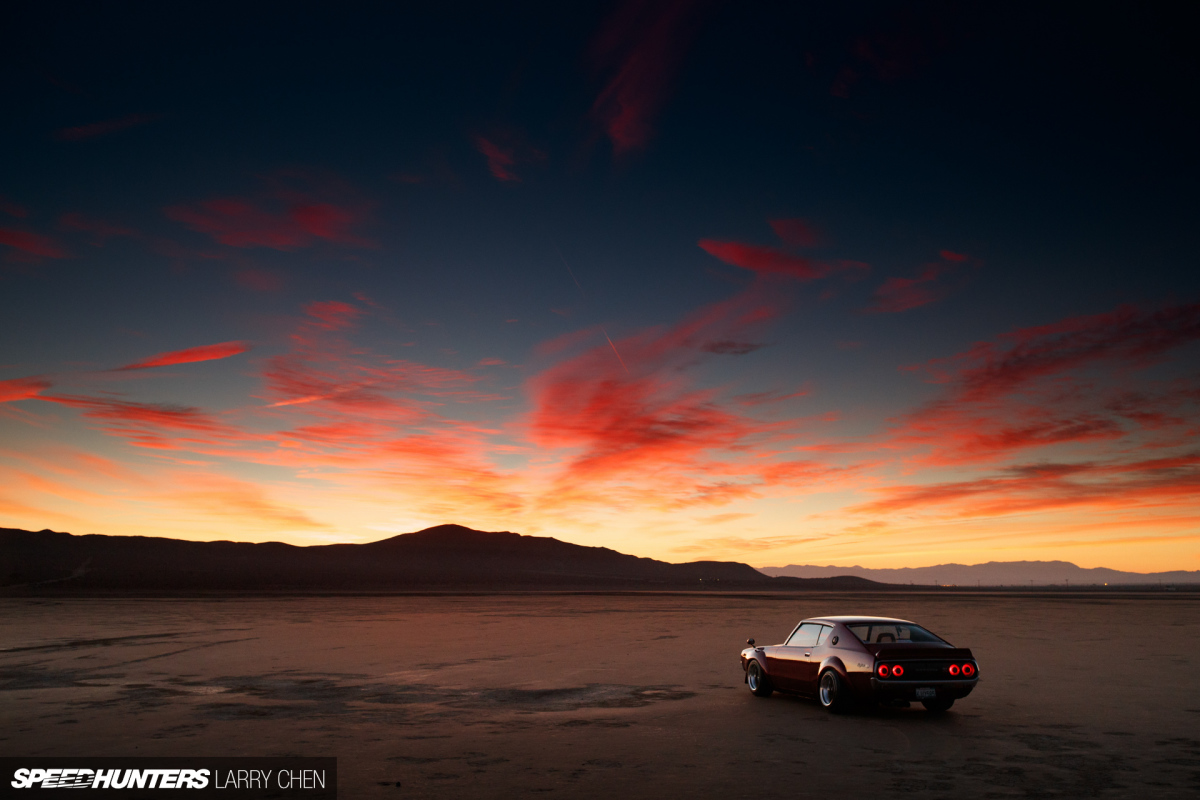 I've shot on plenty of dry lake beds, but up until this shoot I had never done a car feature for Speedhunters on one. I figured it was only appropriate since the owner of this beautiful Kenmeri Skyline lived a few minutes away from El Mirage.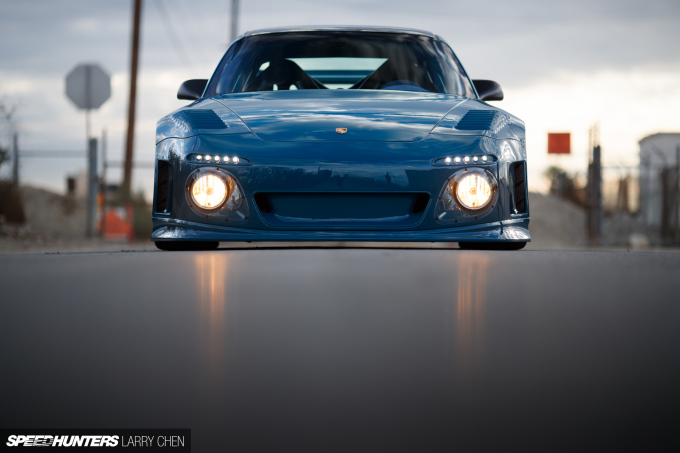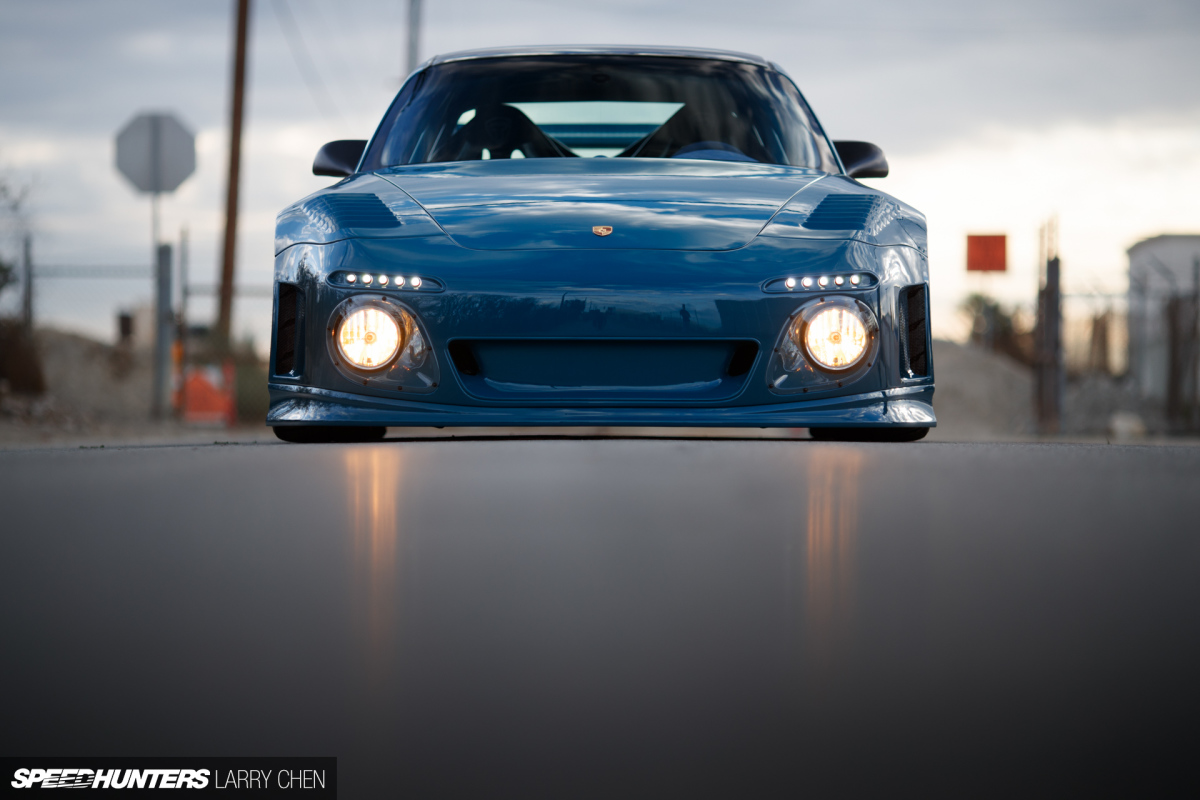 The SEMA crunch was real as I set out to shoot non-stop until the opening of the show.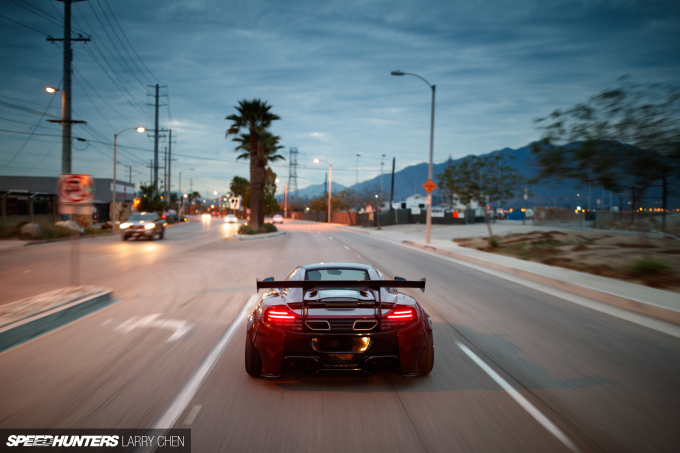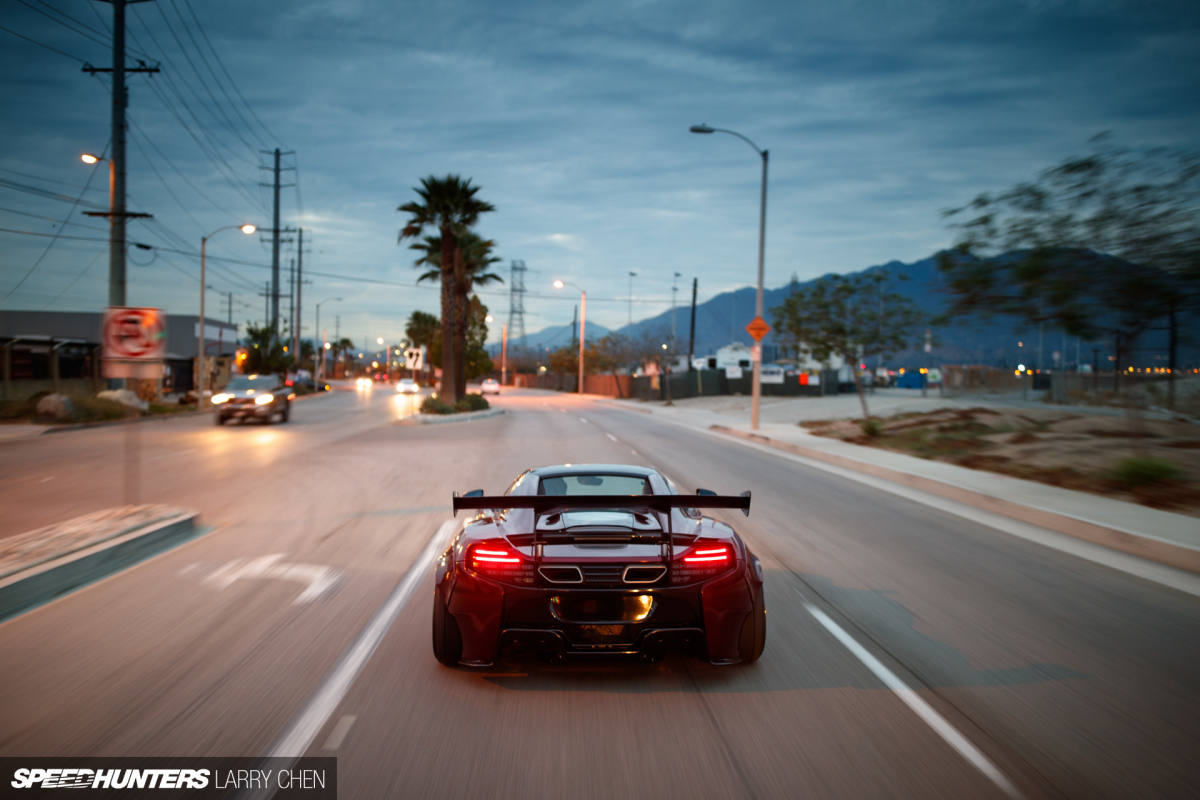 I only had mere moments to shoot most of the cars, which is my style anyways.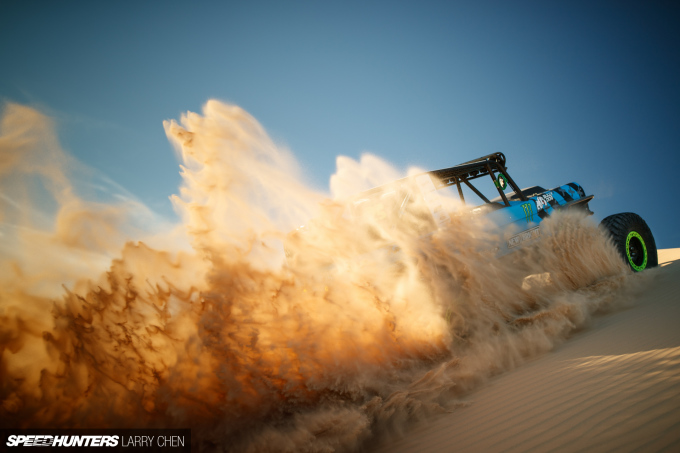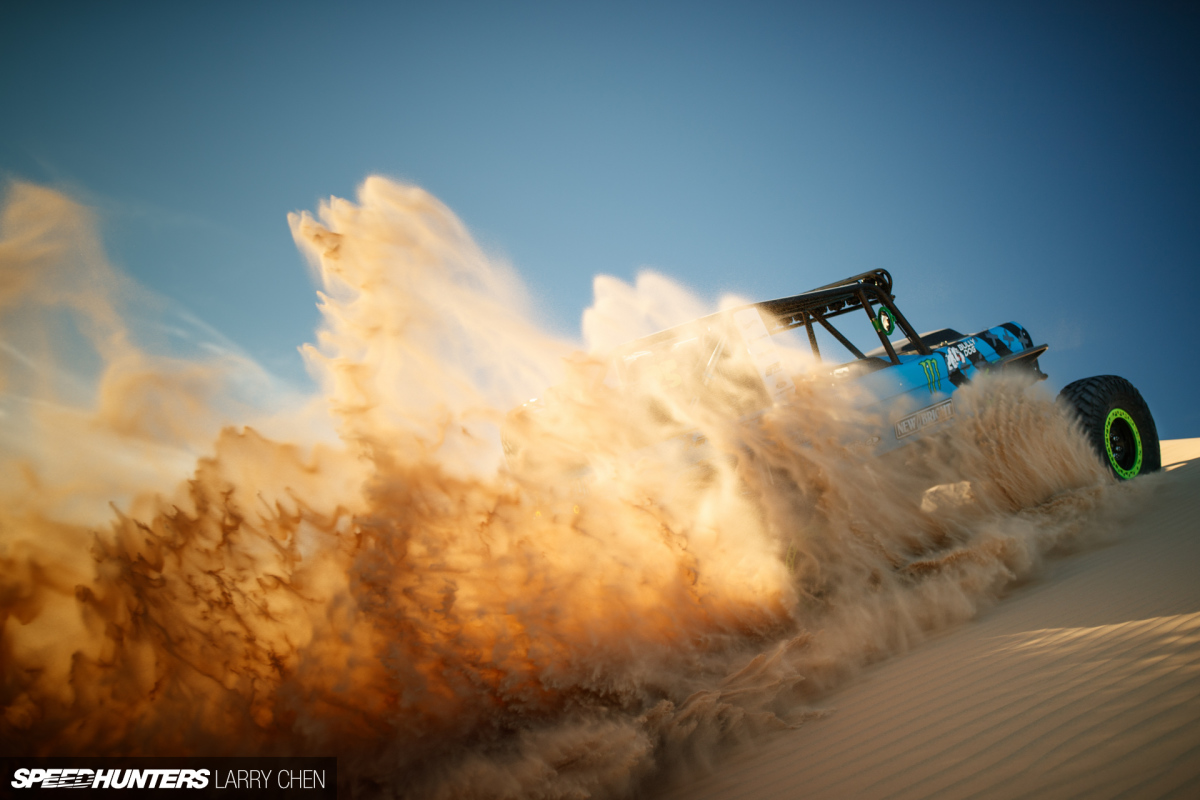 It didn't slow down for me even when I was at the show, as I had a chance to shoot Vaughn Gittin Jr. driving his King of The Hammers Bronco for the first time.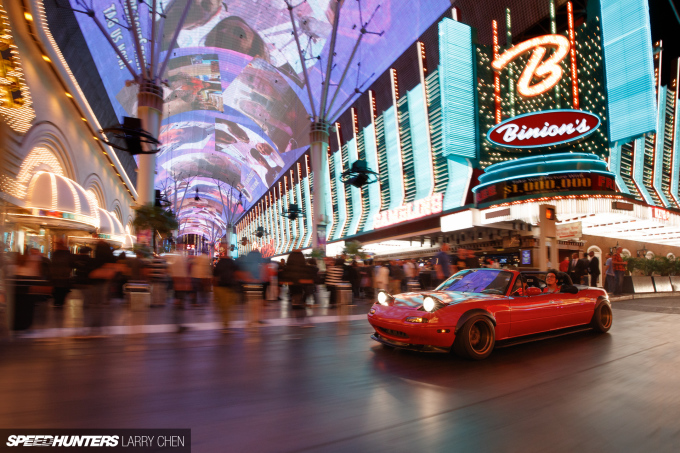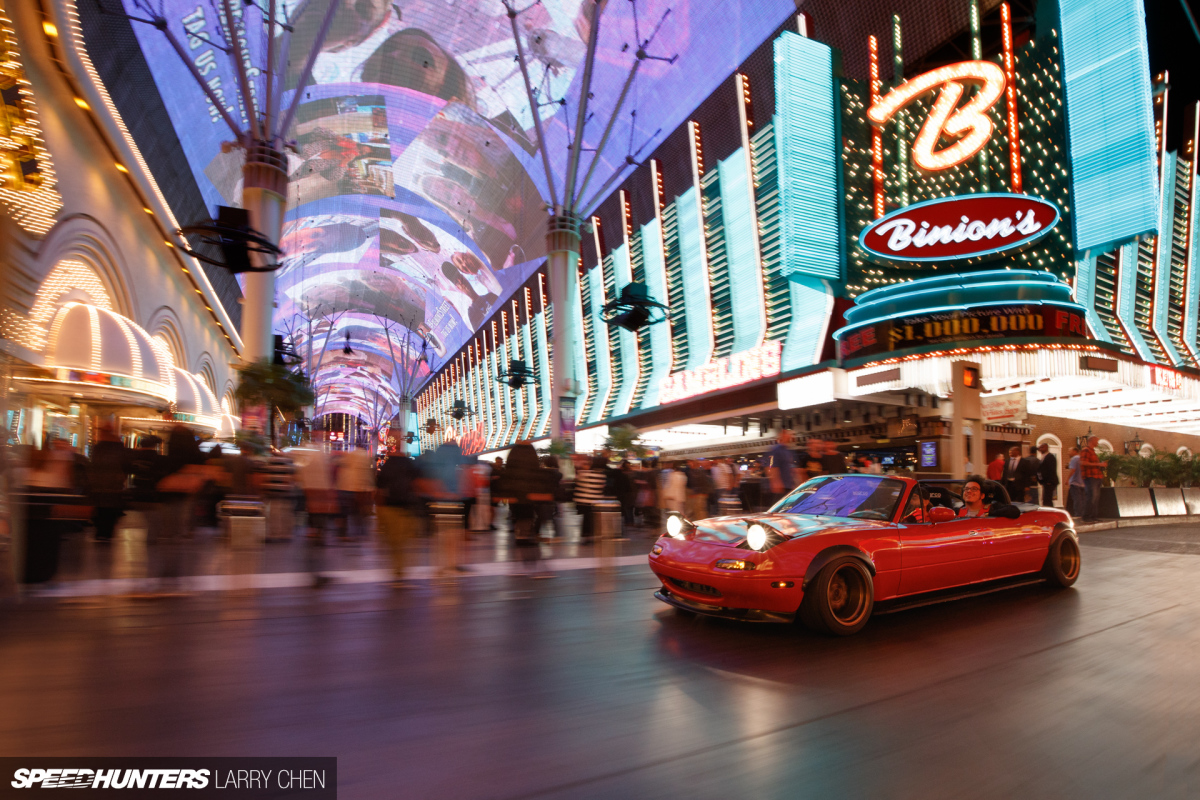 Stretched Miata limousine anyone? Did you say that it's also turbocharged? Only Danny George is crazy enough to build something like this.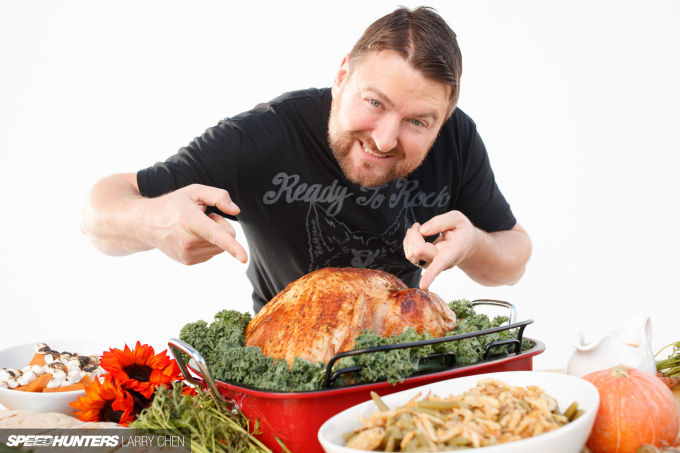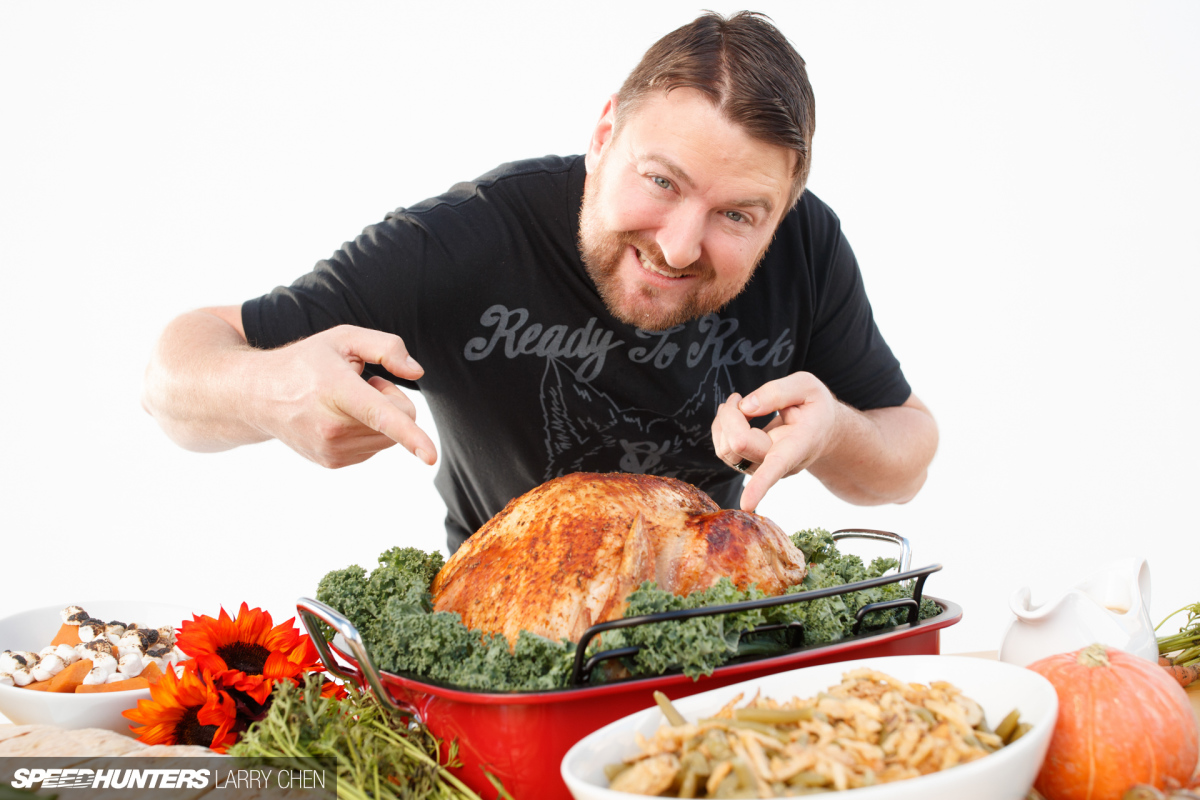 The end of November is pretty much the start of the holiday season for us in America, and Vaughn wanted to kick it off with a funny little video. I think he would make a great cooking show host, don't you?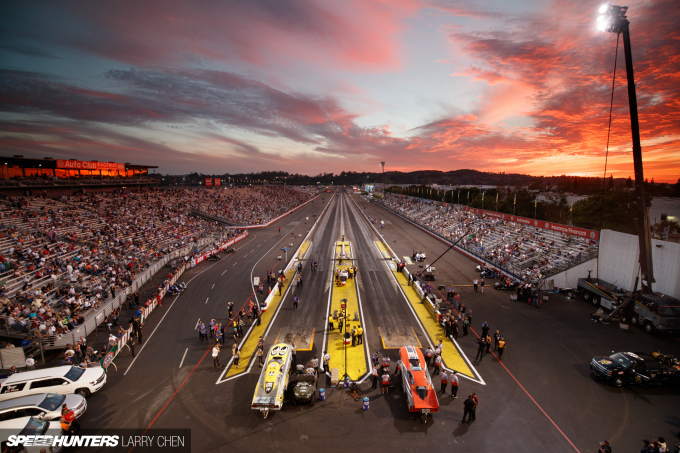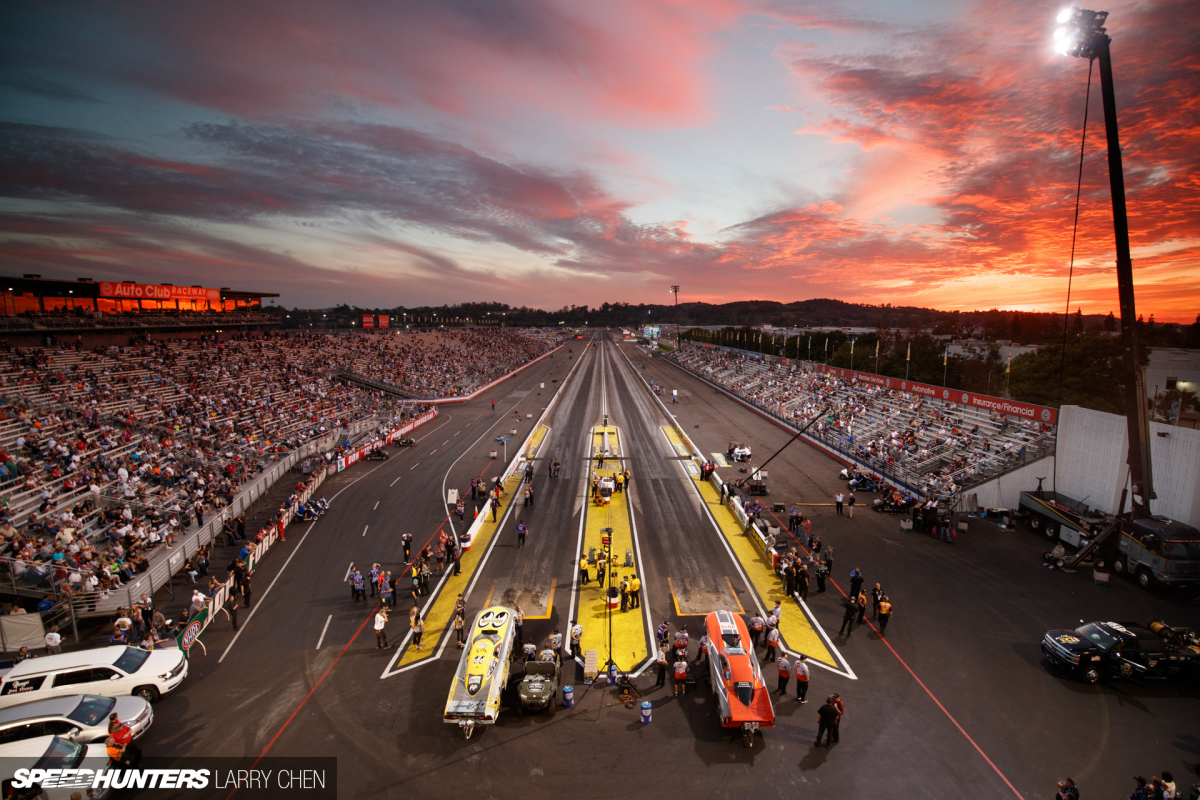 Irwindale used to be the closest race track to my home, but now I've moved closer to Autoclub Raceway in Pomona.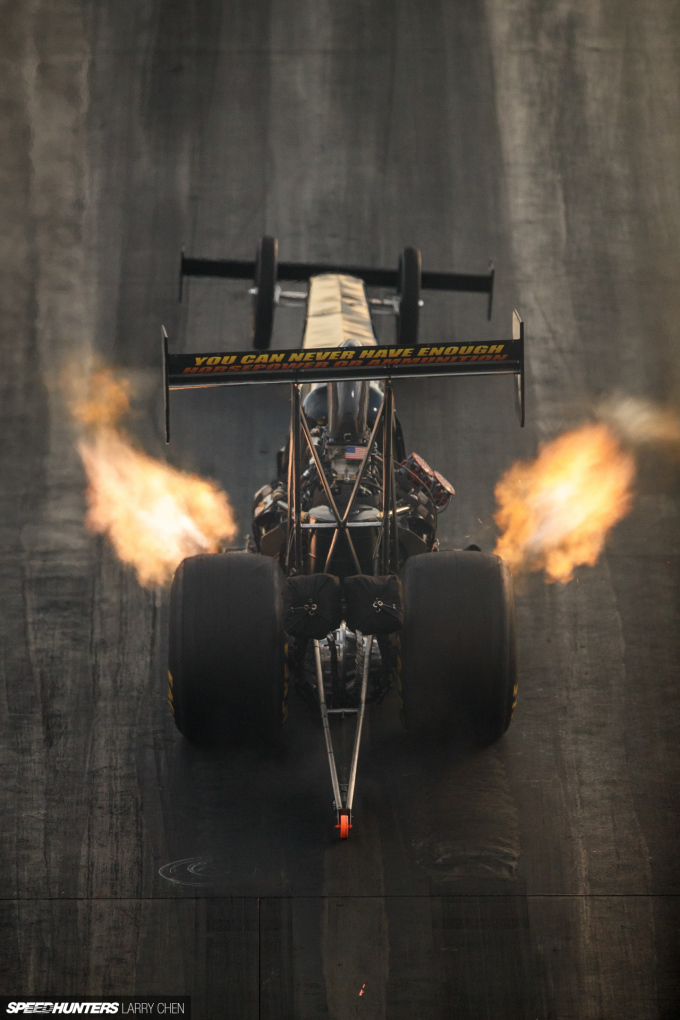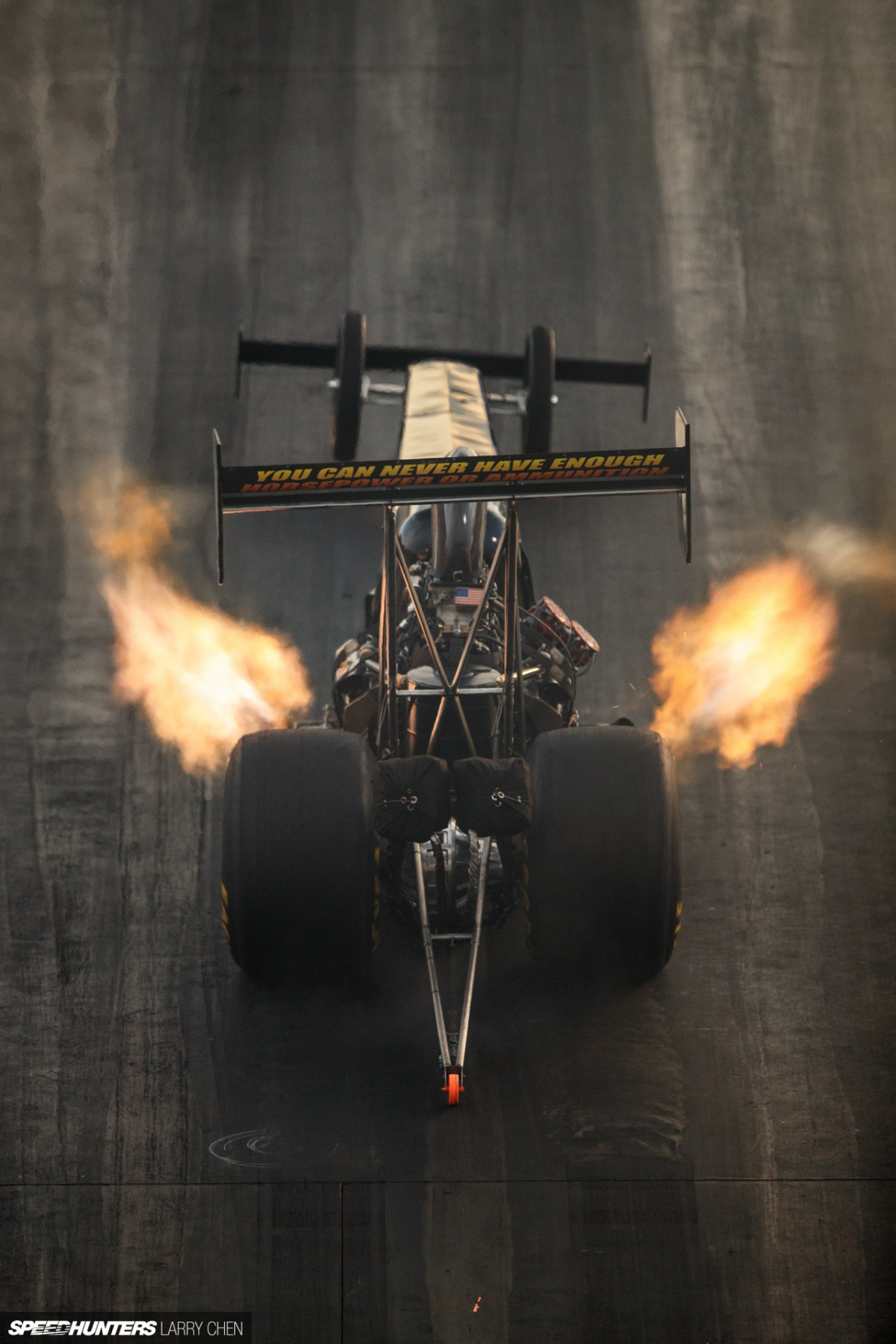 NHRA invited me to check out their final round of the year, so I went along for a few days.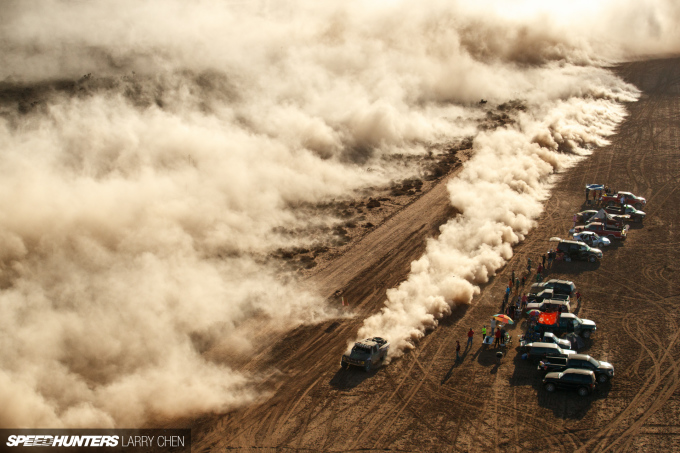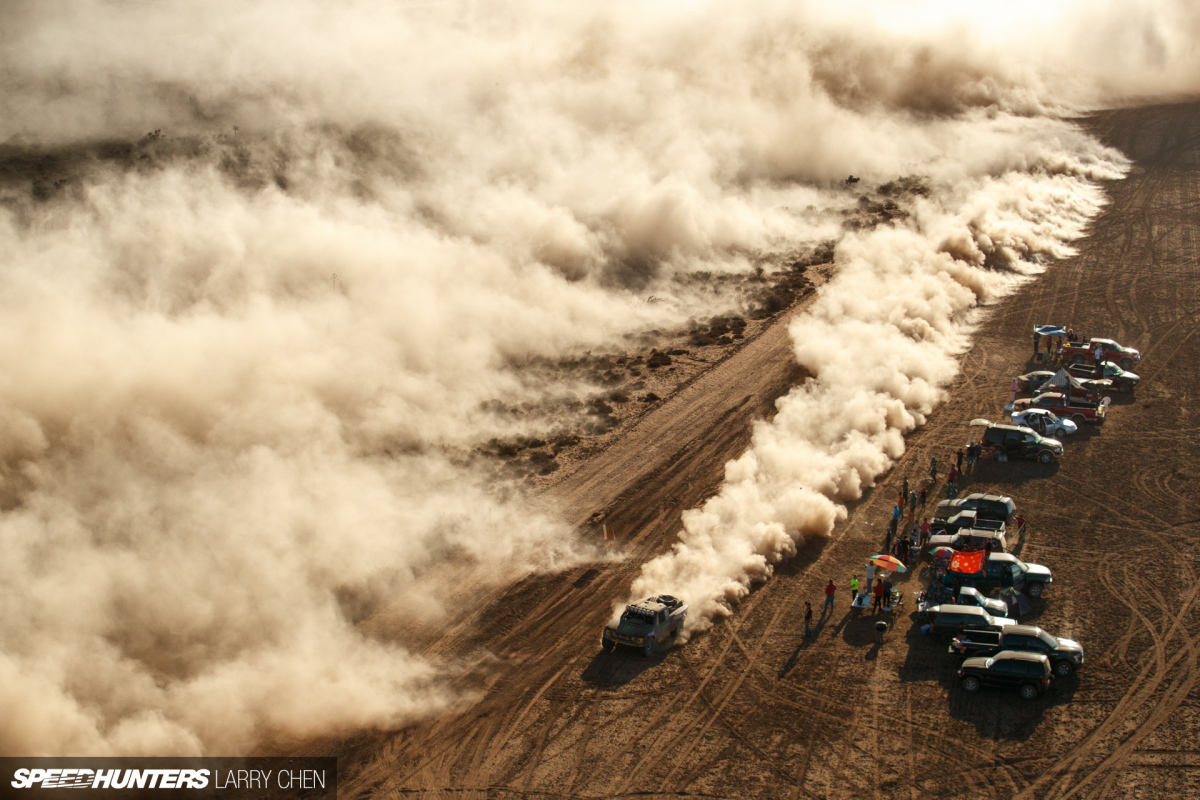 This year was my first time going to the Baja 1000 and I was so spoiled as I had a chance to tag along with the Tempt Media guys in a helicopter and follow the race from the air.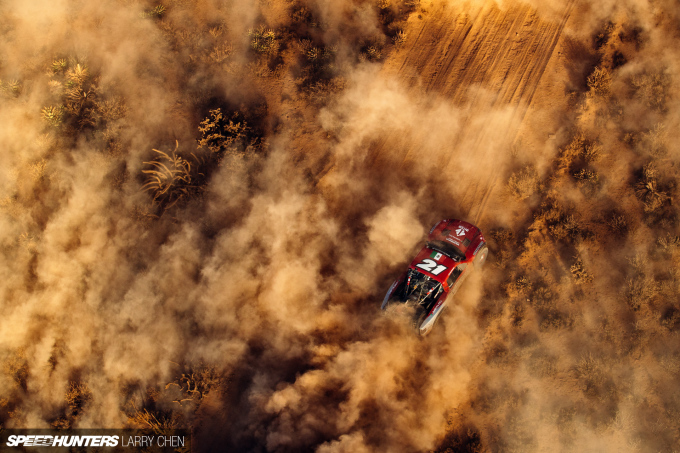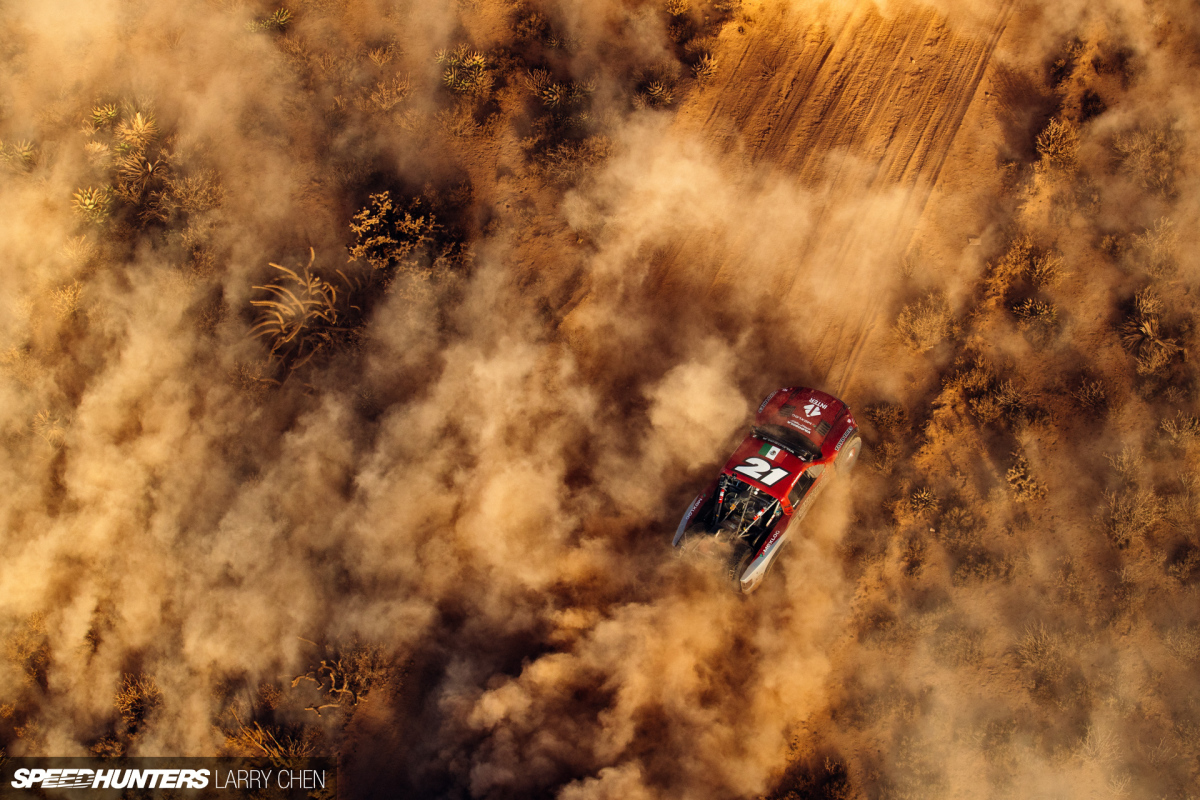 I always knew I would like this race, but I had no idea that it would be so visually appealing.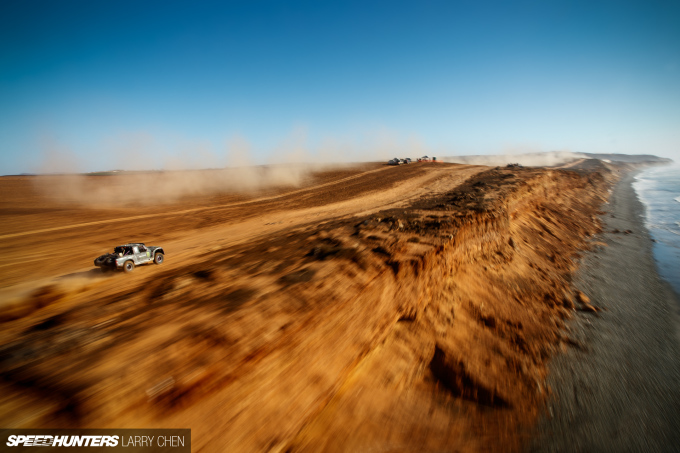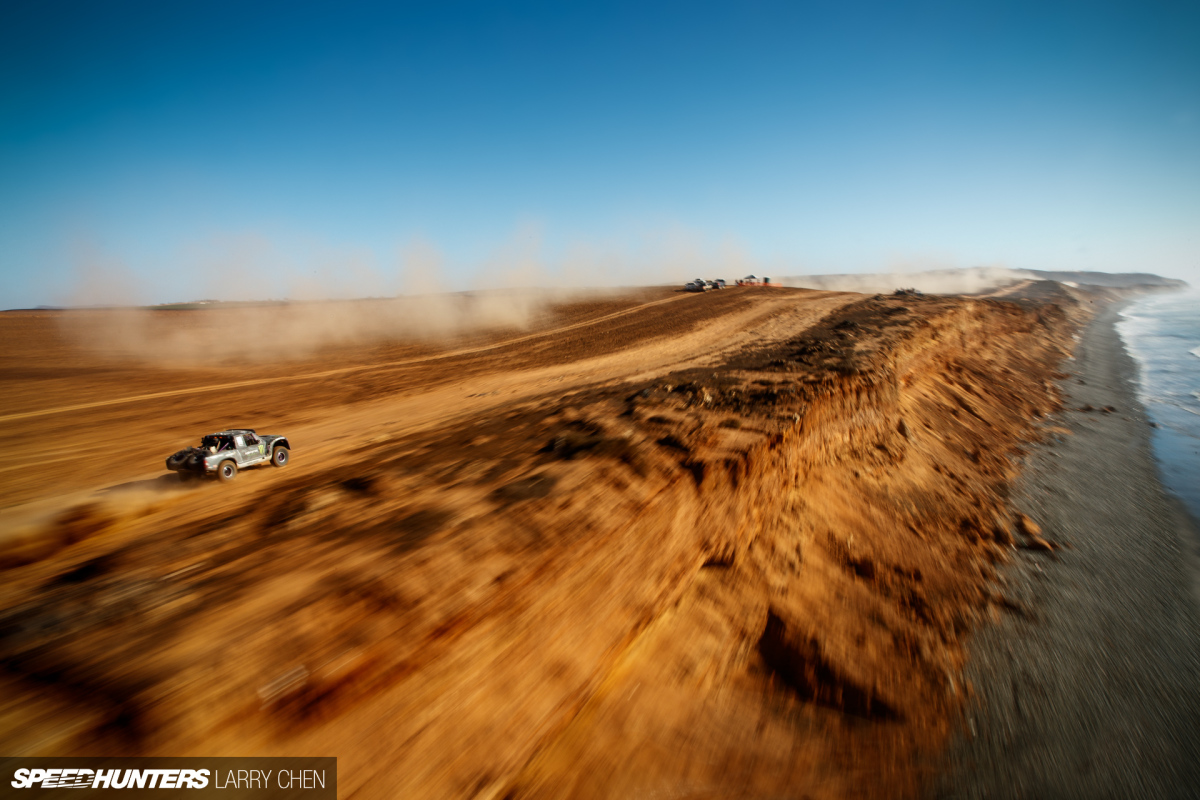 The fact that the race vehicles run flat-out just a few feet from the edge of a cliff still blows my mind.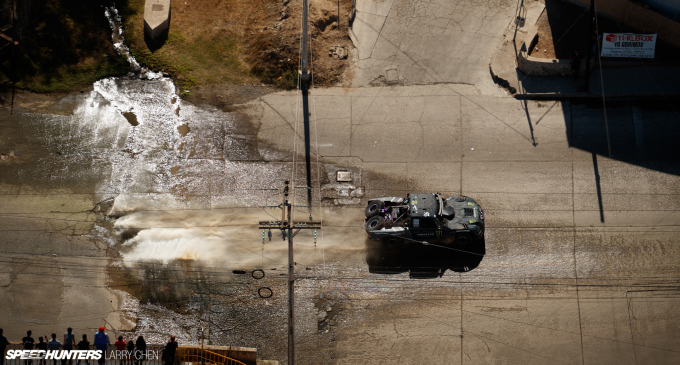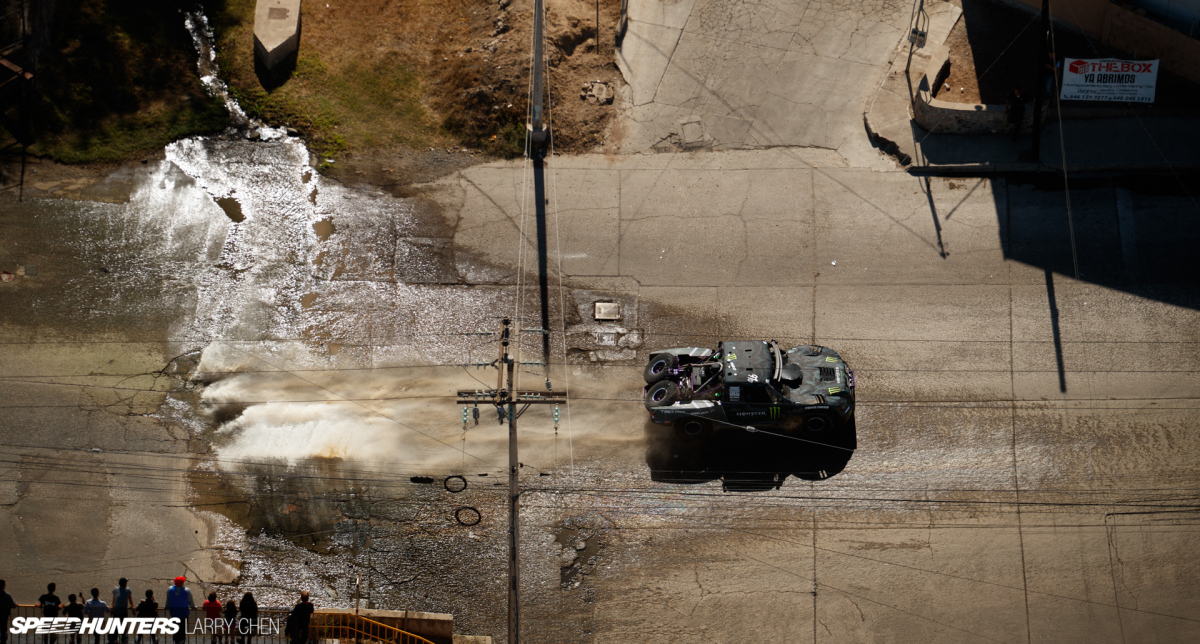 Off-road racing is king in Mexico and after experiencing the Baja 1000 I can finally understand why.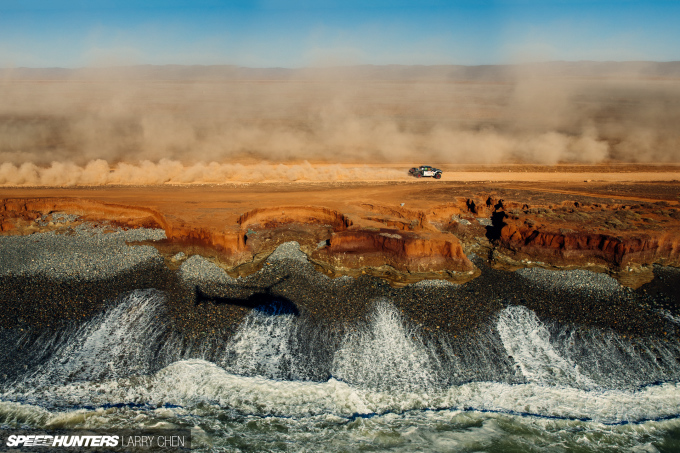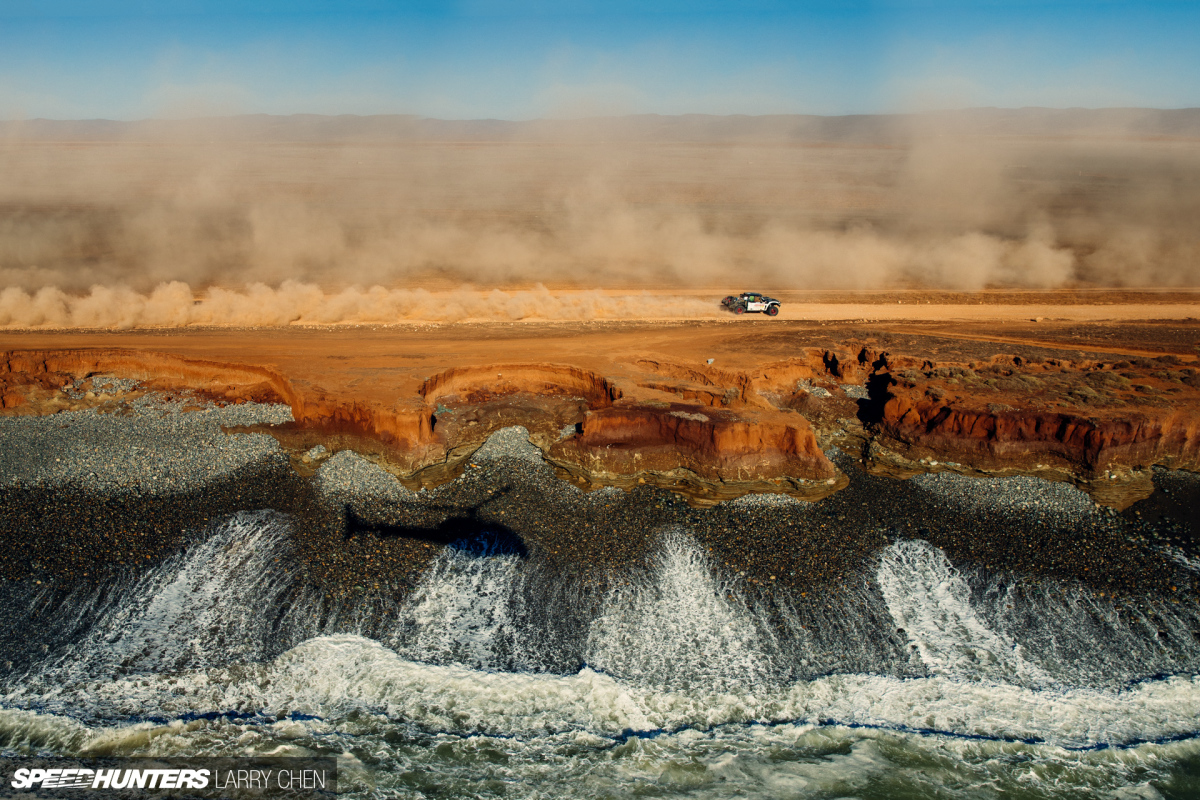 Without a doubt, I produced some of my favorite images from the entire year from that helicopter.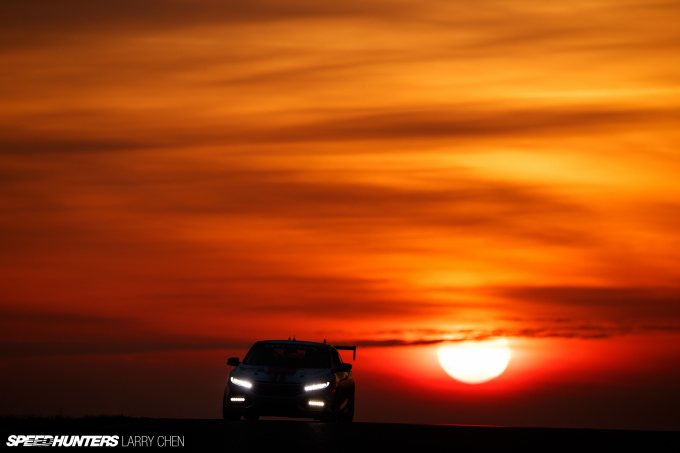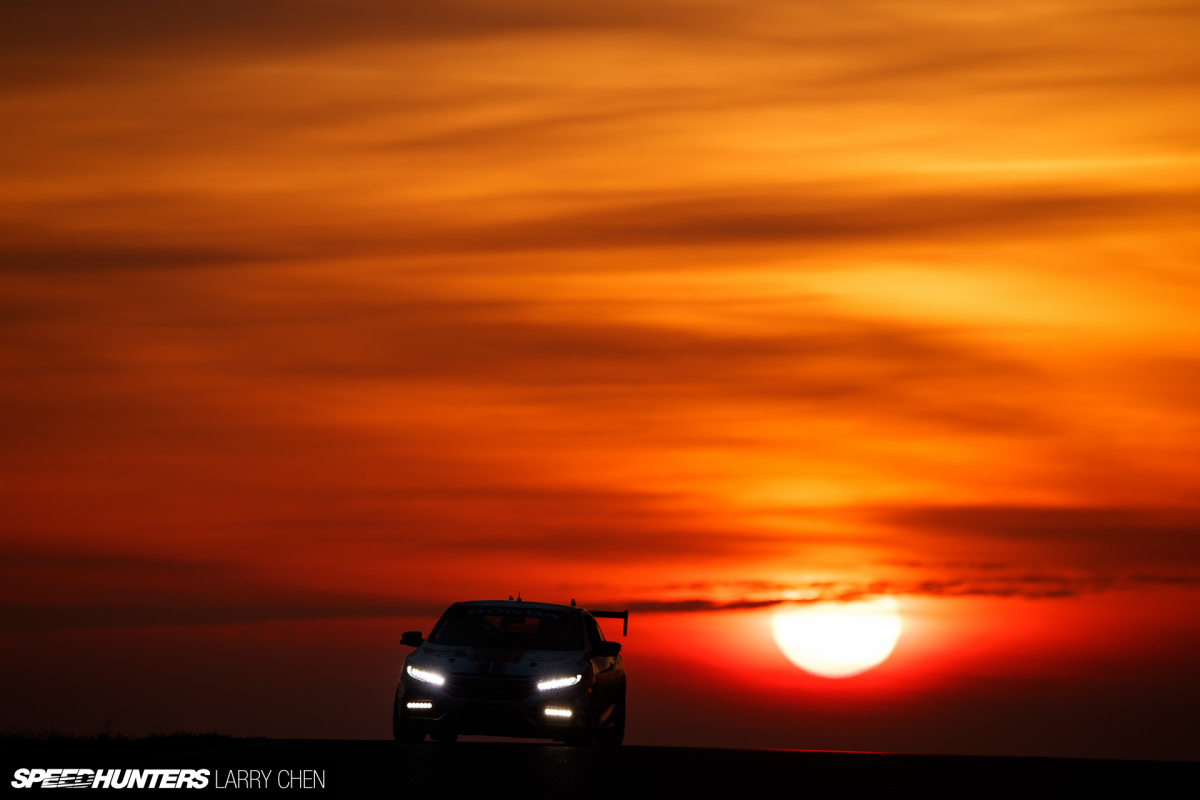 The last event of the year is also usually the last race of the year as well. The 25 Hours of Thunderhill is always a great way to close out an epic year of Speedhunting and this year did not disappoint with one of the coolest looking sunrises I've seen at the endurance race.
That's it for 2016 for me; I am looking forward to exploring the world of car culture even further in 2017.
If you think my calendar of events was crazy for this year, wait till you see next year. Just a hint: it's going to be non-stop!
Larry Chen
Instagram: larry_chen_foto
larry@speedhunters.com