One of the aspects that I most enjoy about Speedhunters is the day-to-day variety on offer.
Long before I joined the team, it was my daily ritual to log on to the site and read through all of the new stories since my last visit. It's a motion that I still carry on with today, and the most enjoyable aspect of it, for me, is never knowing what's going to greet you as your browser springs to life.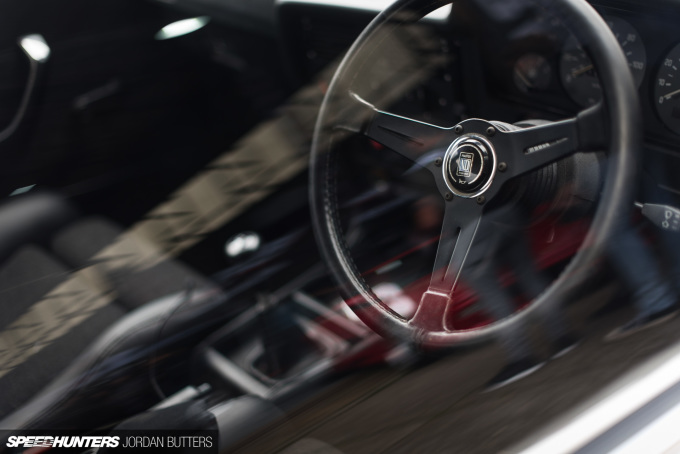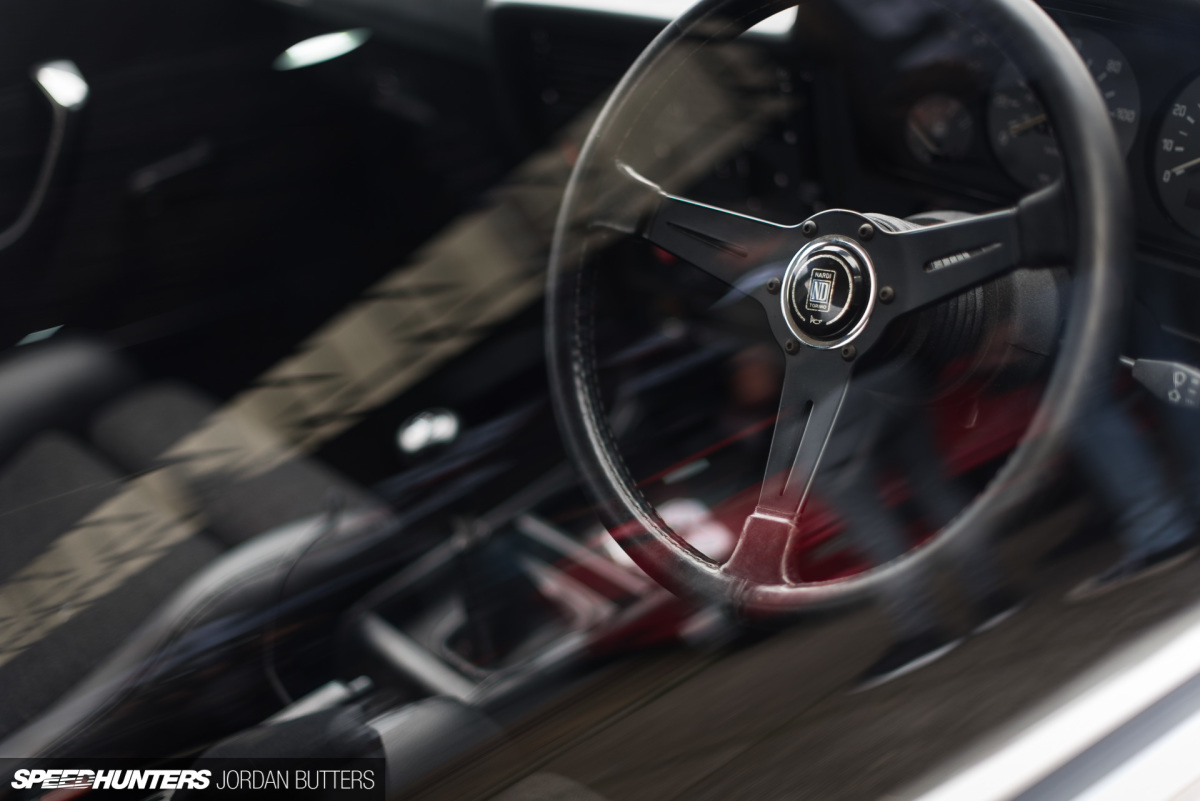 From builds with bills into the hundreds of thousands of dollars where no single nut or bolt has been left unfettled, to humble home-built daily drivers upon which every penny has been frugally distributed in the most efficient manner. From supercars prowling the Italian mountains to highly-tuned sedans racing down Japanese touges, race cars lapping circuits to well-cared for classics sedately rolling into a Sunday morning Cars & Coffee meet, I think we do a pretty good job of demonstrating the gamut of car culture.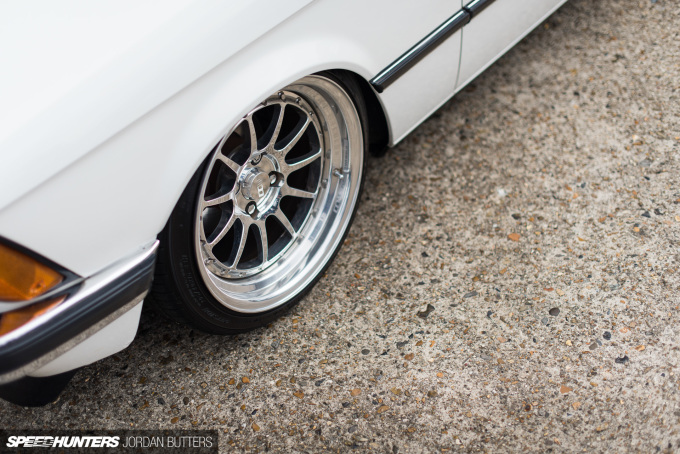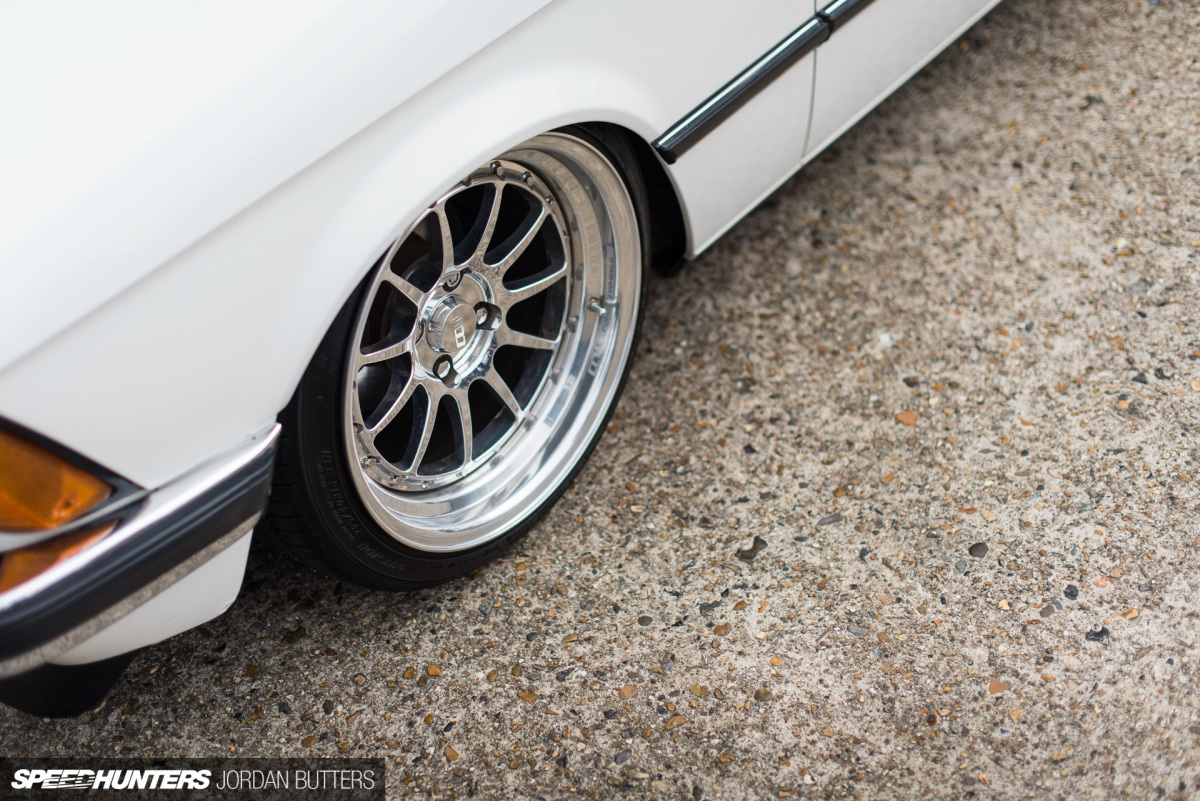 On our behalf, half the task is deciding what to feature and what to pass up, or keep an eye on for the future. This decision goes far beyond tallying up the sum of a car's parts. It's the same for anyone when you first lay eyes on a car. Some builds stop you in your tracks immediately, while others require a bit more time to pore over and appreciate before they get the nod of approval. It isn't just about the cars that have the most power, or the craziest bodywork, or most controversial or on-trend parts added.
It's a criteria that's difficult to put your finger on, and it varies wildly from person to person. What is it that makes a good build for you?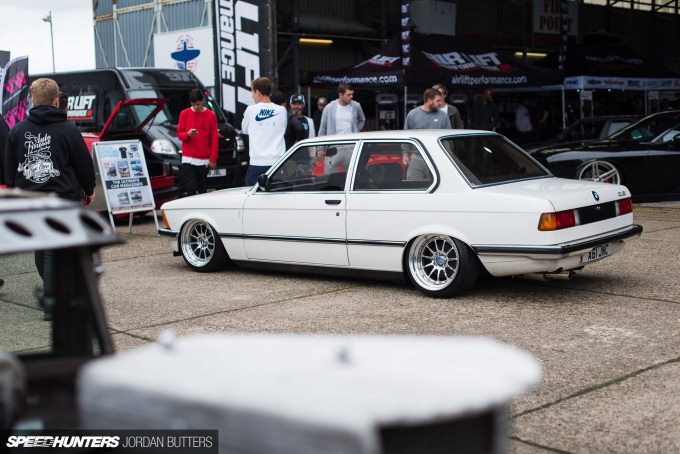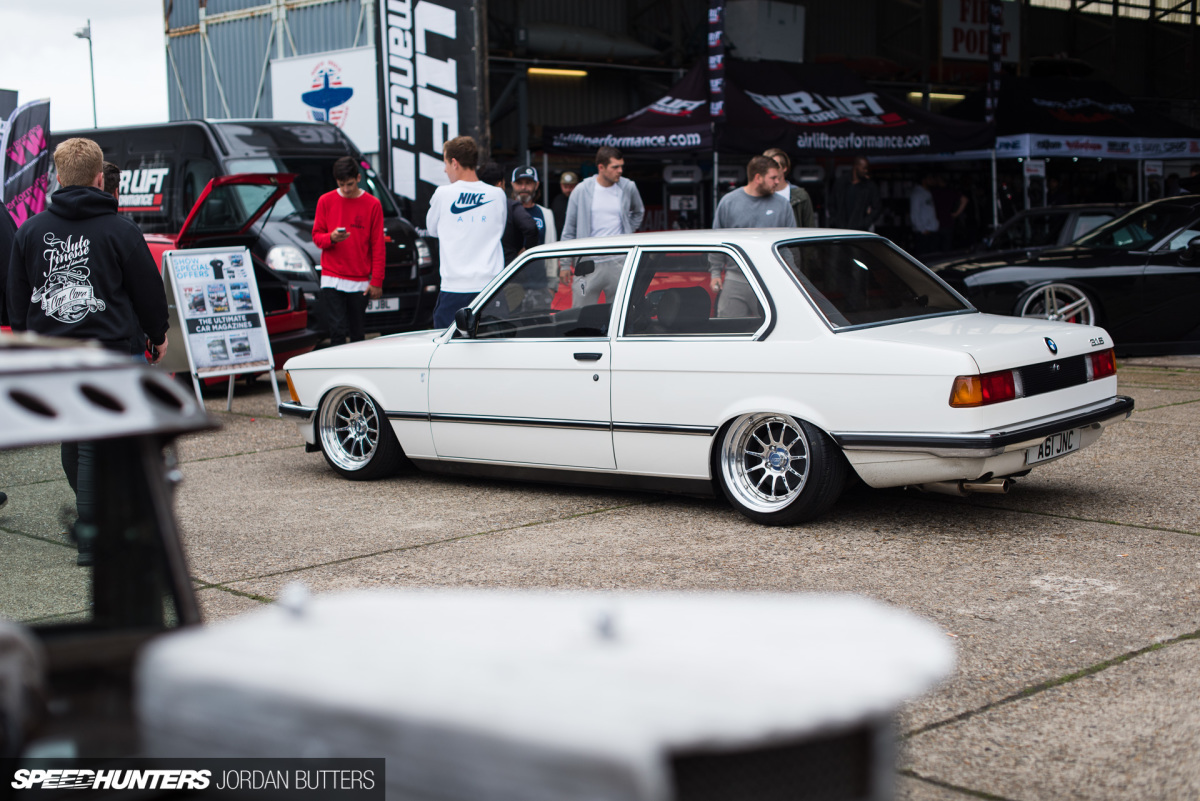 For me, if it starts with a story, you have my attention. Take, for example, Steven Doe's 1983 BMW E21 that I spotted earlier this year at Player's Show.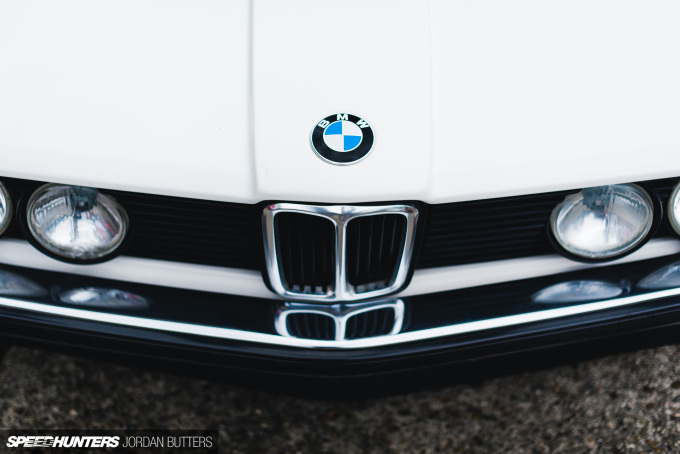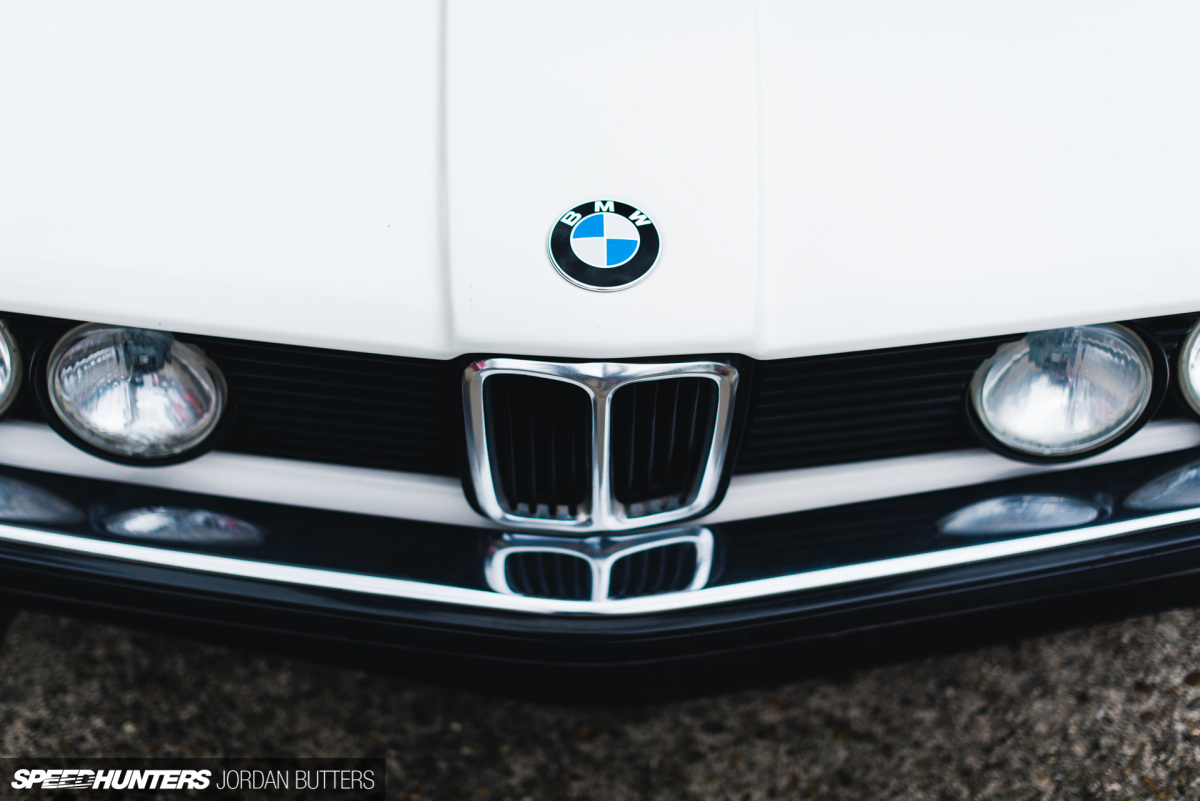 After owning a string of Volkswagens and having an eye for older cars, Steven went on the hunt for his poster car – a white BMW 3 Series. The search took him two years, foraging through classified ads and websites looking for just the right example. It had to be an Alpine White 316, and he wanted a non-sunroof model.
One day he stumbled across an advert that piqued his interest. There weren't any photos, and the three-line description didn't really offer any information about the car that was for sale. It was the kind of thing that most of us would skip over, but something felt right to Steven, so he picked up the phone and asked the seller if he had any pictures.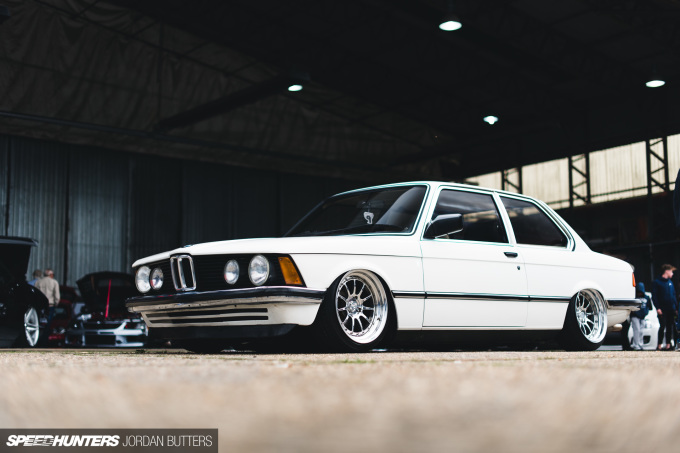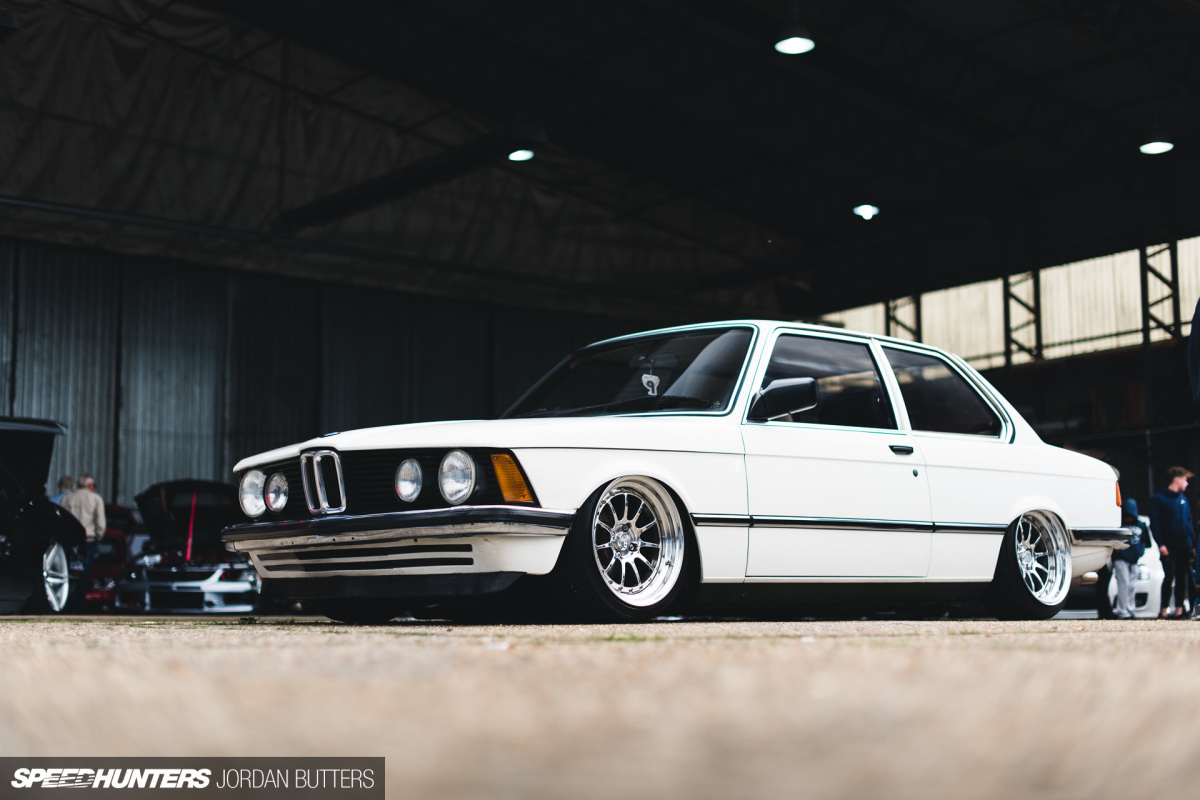 From the five images that pinged over via SMS, Steven knew he had found his car. He drove down to Torquay to see it and pick it up the very next day.
The E21 was owned by an older guy who had it from new; it had done 118,000 miles, so around 4,000 miles per year from the day it left the factory. "I didn't mind the mileage at all," Steven tells me. "It showed that the car had been driven and used and hadn't been allowed to sit. And it was immaculate."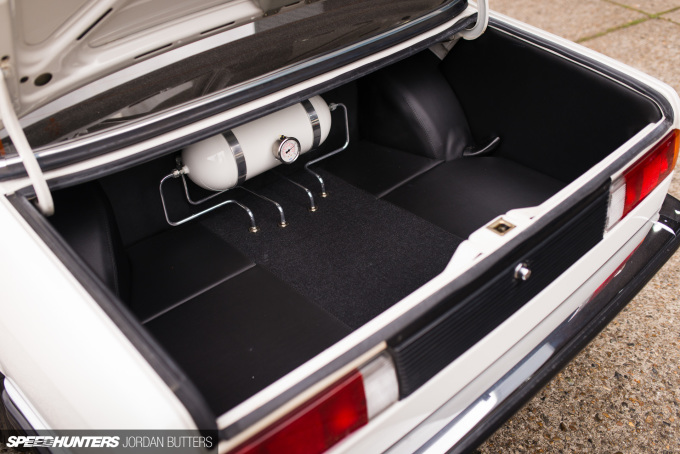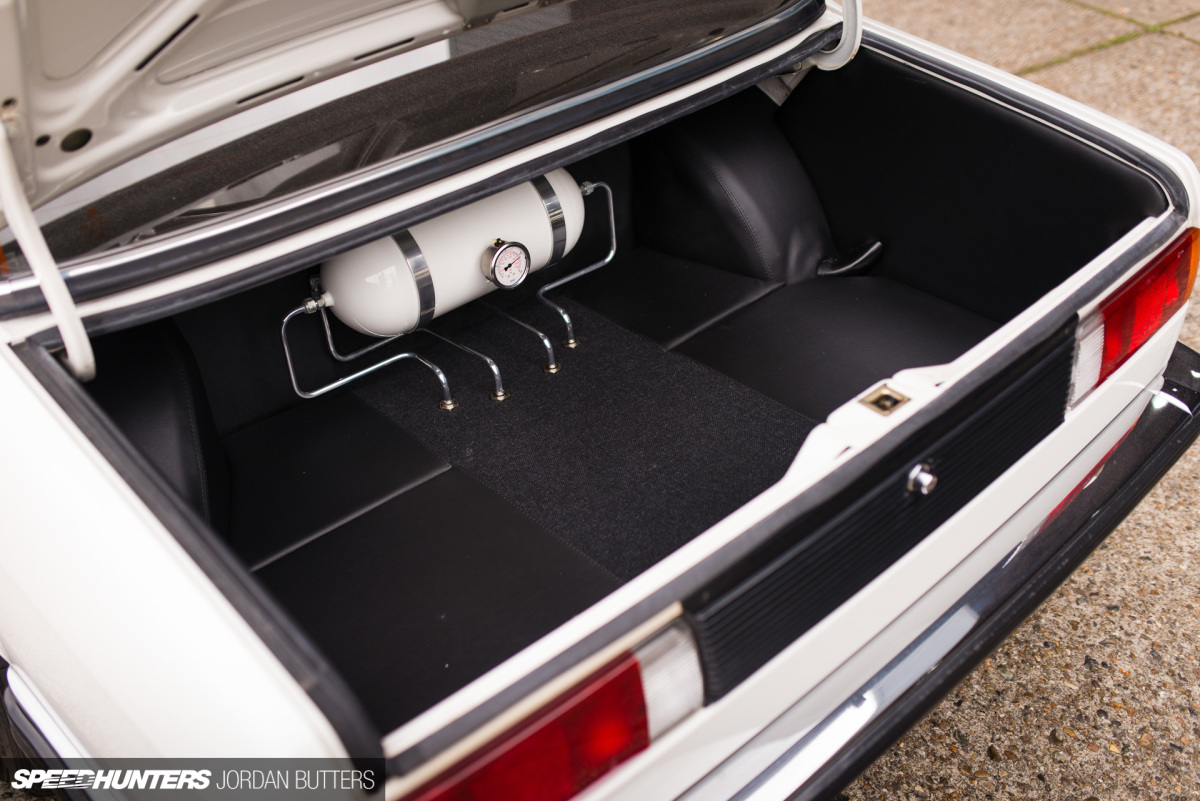 Steven already had plans for the car. After doing the routine maintenance, the first stage was bringing the E21 down to terra firma. Following one visit to the States for a car show, Steven brought back an AccuAir setup for the BMW, which ultimately would be paired with Air Lift Performance struts. Steven fitted the management and boot build by himself, before his mate Luke at Andy Robinson Race Cars took care of the welding side of the install.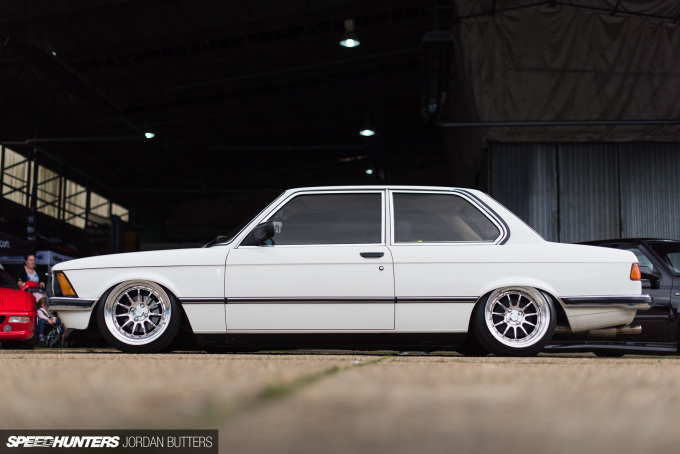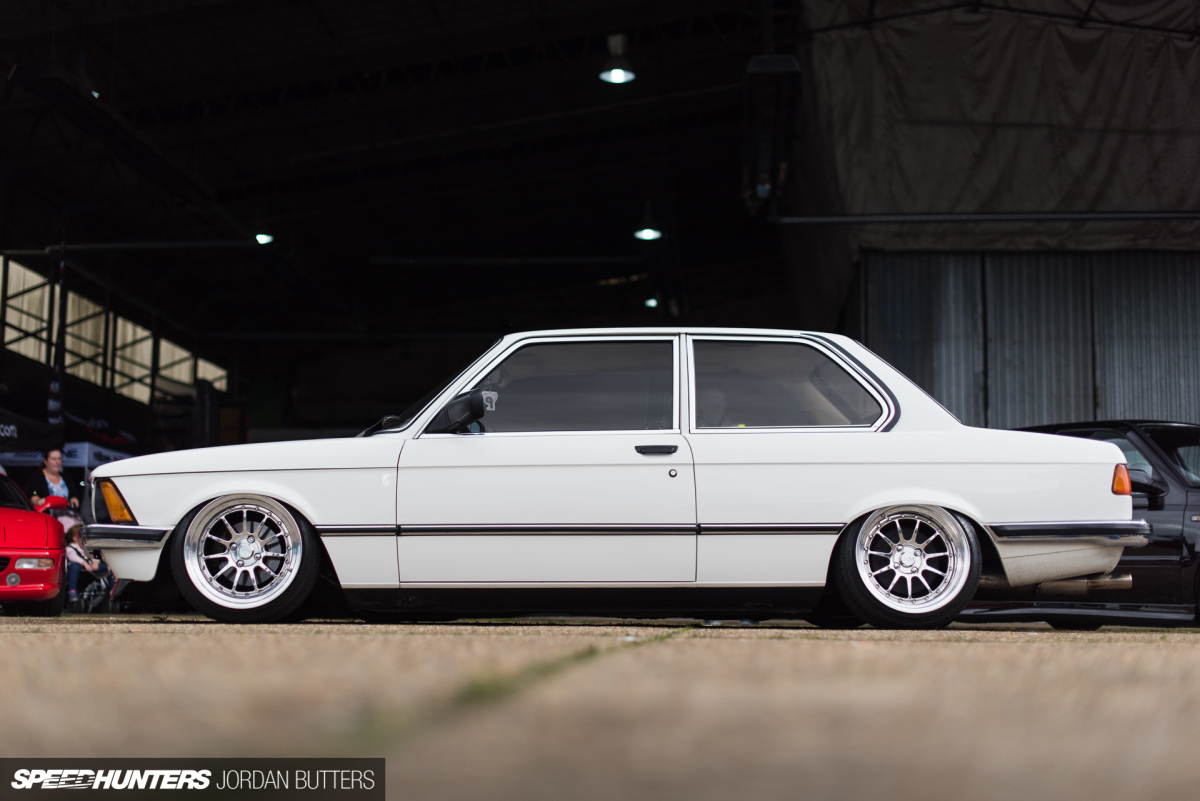 The air suspension allows Steven to drop the E21's body down over a set of gorgeous CCW D110s, measuring 16×8.5-inch up front and 16×9-inch out back. To specify the correct sizes and offsets, Steven measured up using borrowed friends' wheels, before handing the details over to another friend who worked at CCW in the US and entrusting them with having the wheels made up with the right combination of dishes and faces.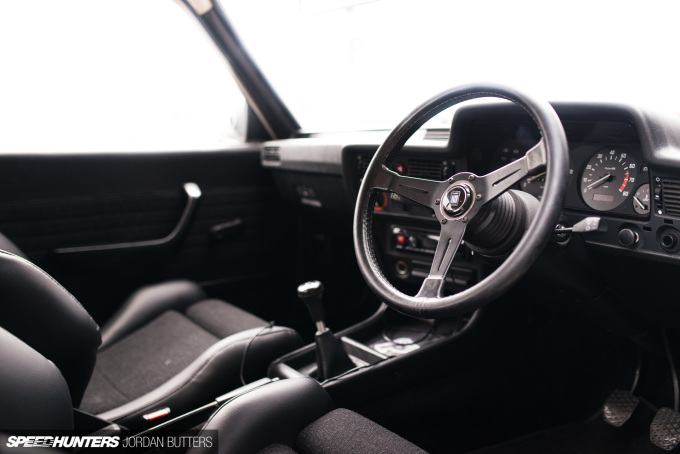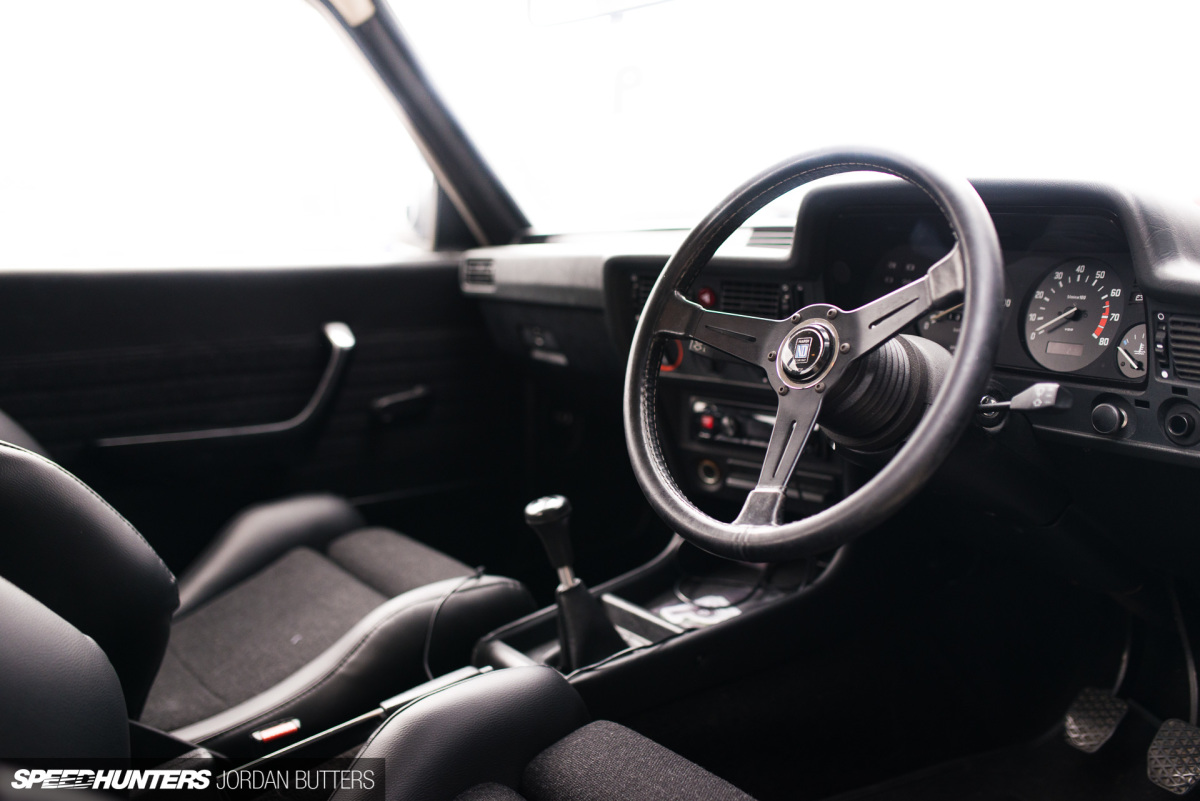 The E21's interior instantly caught my eye. The mix of black leather and tweed sets the BMW off perfectly; throw in the Nardi wheel and Recaro seats and it makes it a pretty nice place to spend some time.
It also kind of happened by accident. "I got carried away with the interior," Steven says. "I wasn't going to bother much with it, just a small retrim to tidy the stock seats up. Then I found a pair of old Recaros from a Fiesta RS Turbo in my mate's workshop. He sold them to me for pennies and I ended up going all-out on it."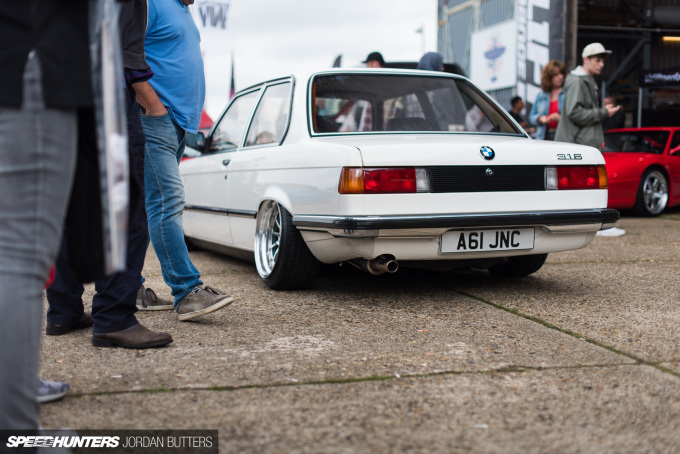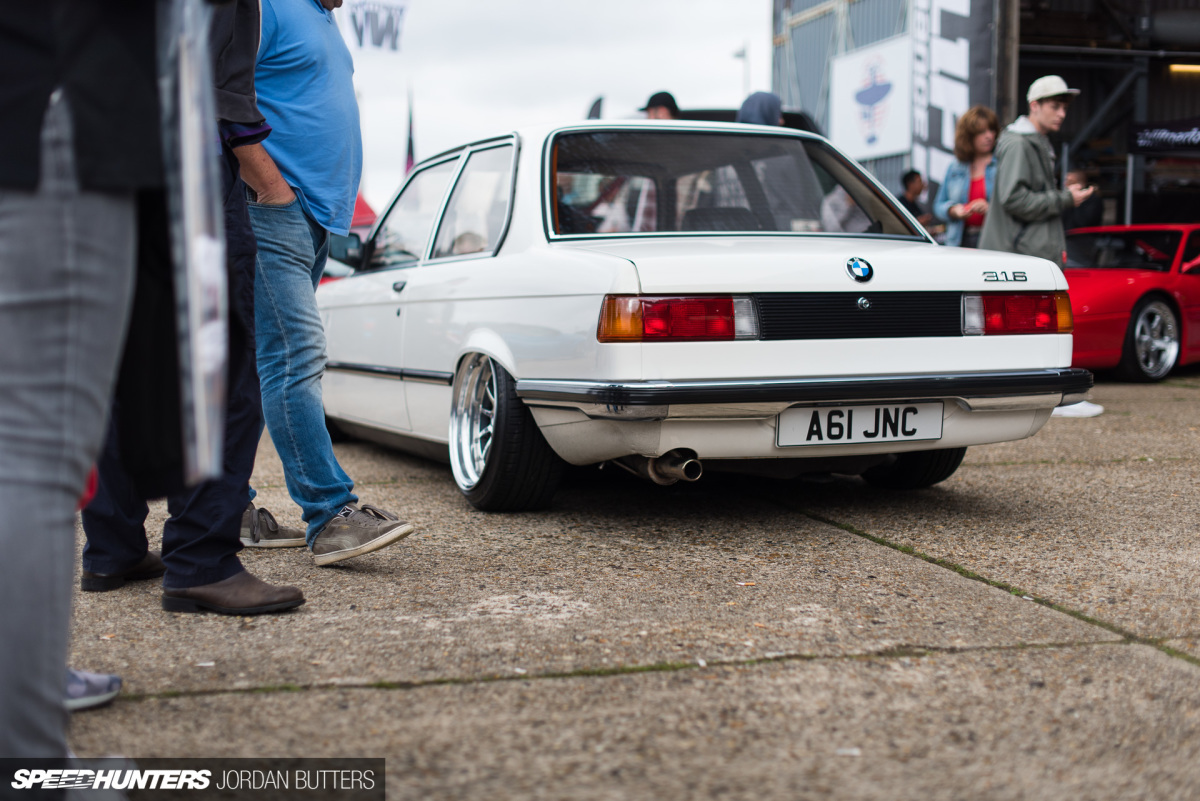 The E21 gets driven on a weekly basis, and by not going crazy on the build Steven has allowed himself the leisure of doing something that many builders seem to forget – actually enjoying owning and driving the car. With the increasingly popularity of classic show cars,and the value of E21s skyrocketing, it's a wise move I think.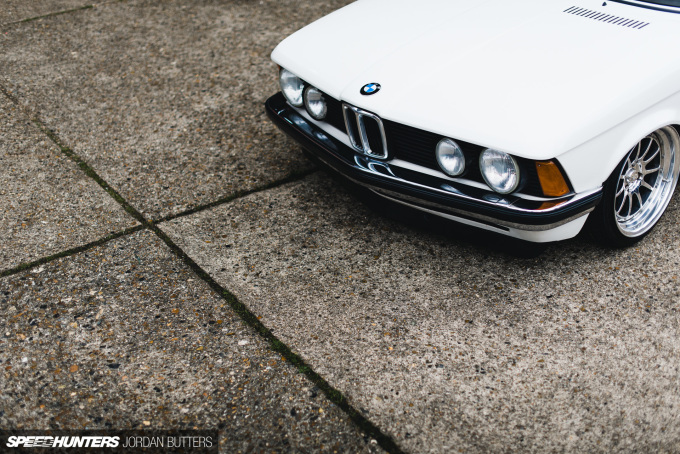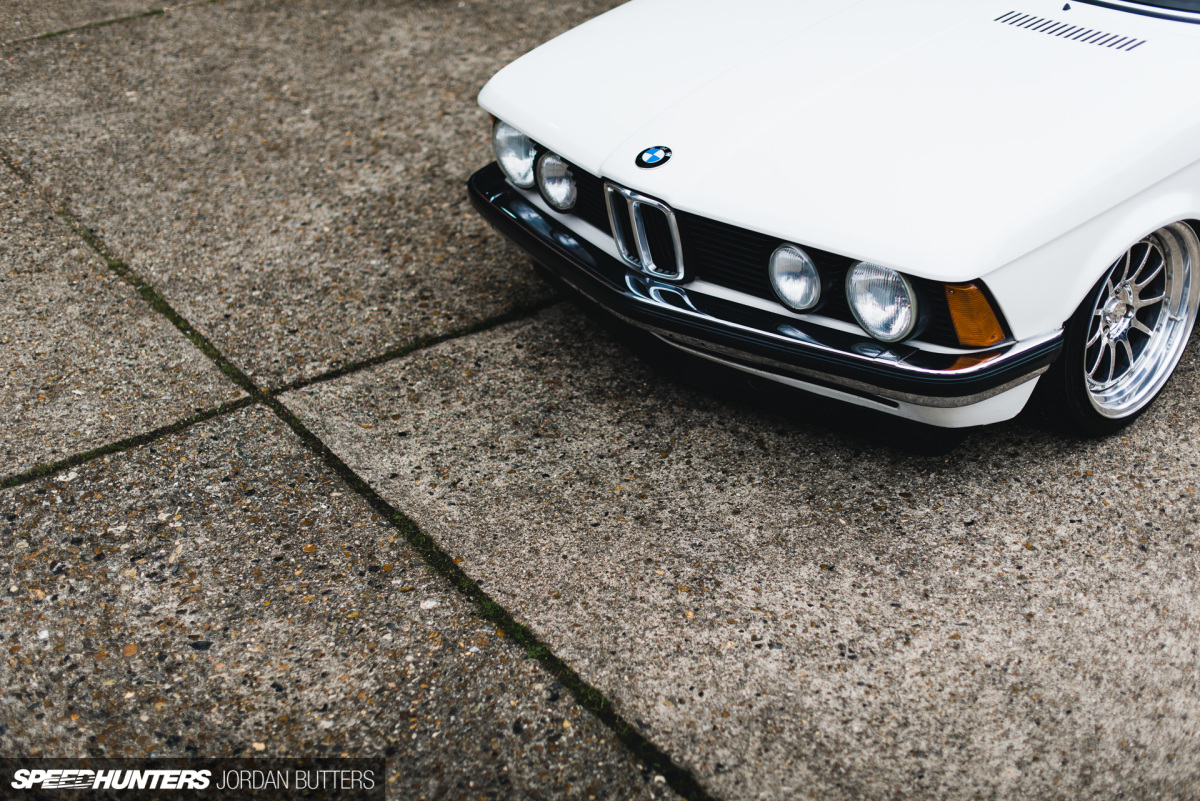 Steven has plans for some engine work in the future, including cams, twin 40s and a manifold to liven the engine up a bit, but he's not planning on swapping it out for another block, as many people do. Aside from the improvements he's made already, he wants to keep the E21 true to its original self.
Doing less and doing it well is a lot trickier than just throwing parts at a build in the hope that it all works out. Through careful consideration and balance, Steven has built pretty much the ideal street E21.
For me, an essential part of good build is knowing when to stop. When something's 'just right'.
Jordan Butters
Instagram: jordanbutters
Jordan Butters Photography