And so they should!
What's up with Mazda Japan offering only the 1.5-liter Skyactiv engine option for the new ND Roadster? It's a sweet chassis, it's all about the handling and it makes you work hard to get the most out of it – I know, because I've driven the thing. But in this day and age, 129hp is about as exciting as watching paint dry, even when it's dropped into a car that weighs under 1000kg. And especially when the rest of the world gets a 155hp, 2.0-liter variant of the sports convertible.
'Be a Driver' the tag line on Mazda Japan's website tells us. Yeah right. Give us exciting engines and we'll do our best to be proper drivers!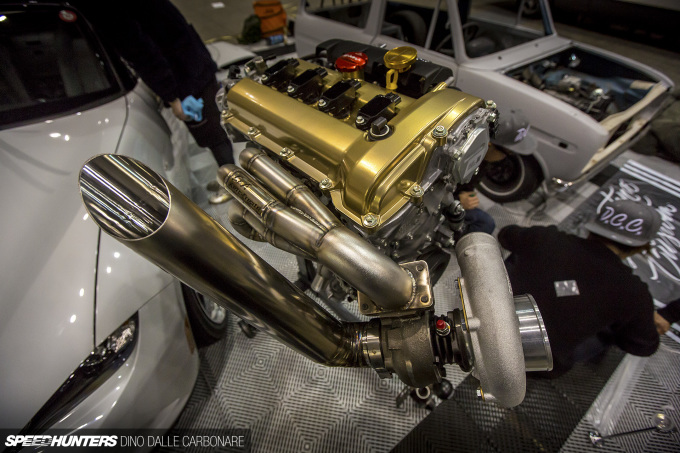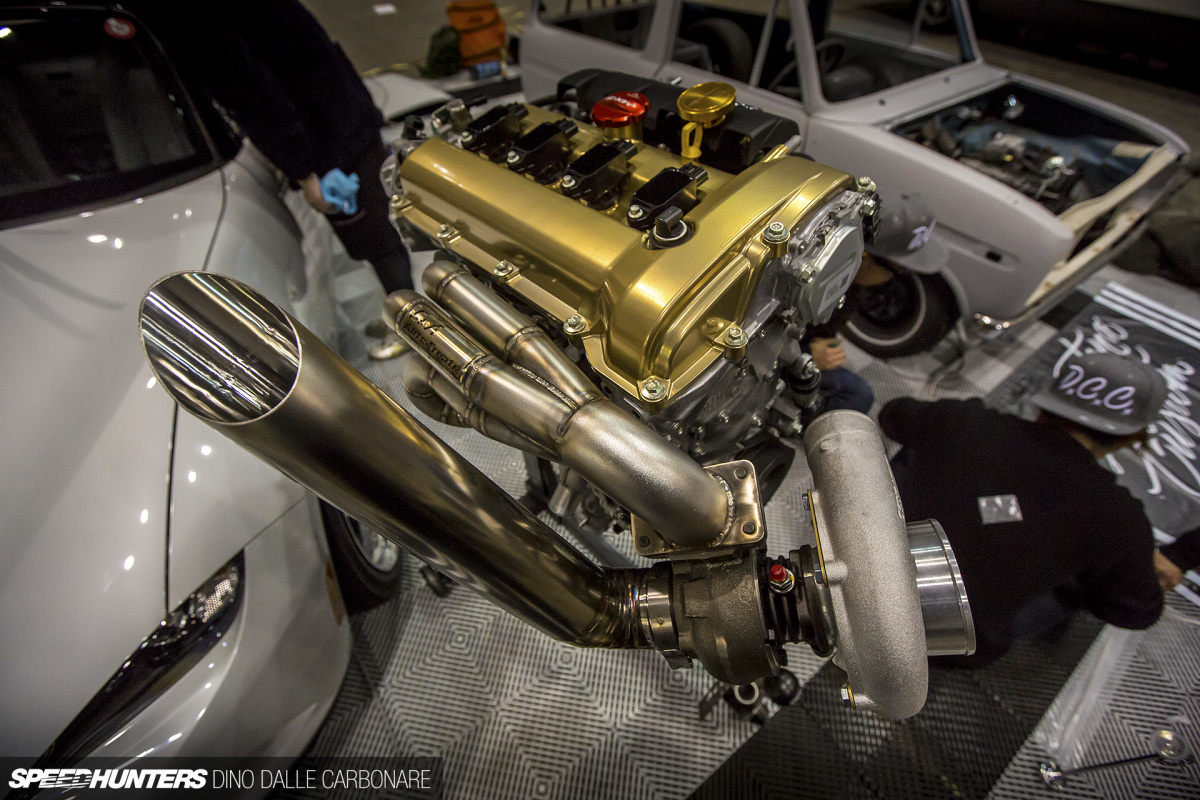 But it's okay, because the Japanese aftermarket is stepping up to deliver where Mazda hasn't. From turbo and supercharger kits to simple bolt-ons that at least add a touch of excitement and sound – there is something for everyone. Except the owner of this interesting example I came across at last weekend's Mooneyes Hot Rod Custom Show in Yokohama.
This is a guy who obviously wants to do things differently, and to achieve it he's called in the help of a shop that likes to do things very differently – S&A Auto Create. His request was a simple one: give the car a nice and healthy 500hp and a handling and braking package able to take the boost in performance.
For the power side of the equation, the goal is being achieved through a selection of bottom end upgrades, custom head work and a Precision turbo on a one-off manifold that positions it at the front of the engine to make full use of the space the ND hides under its hood.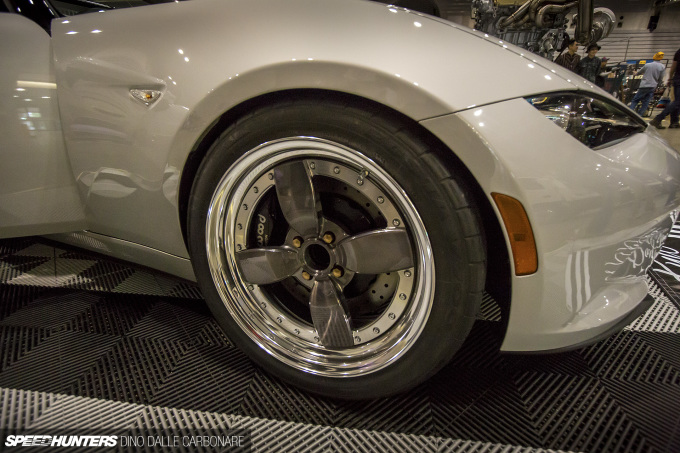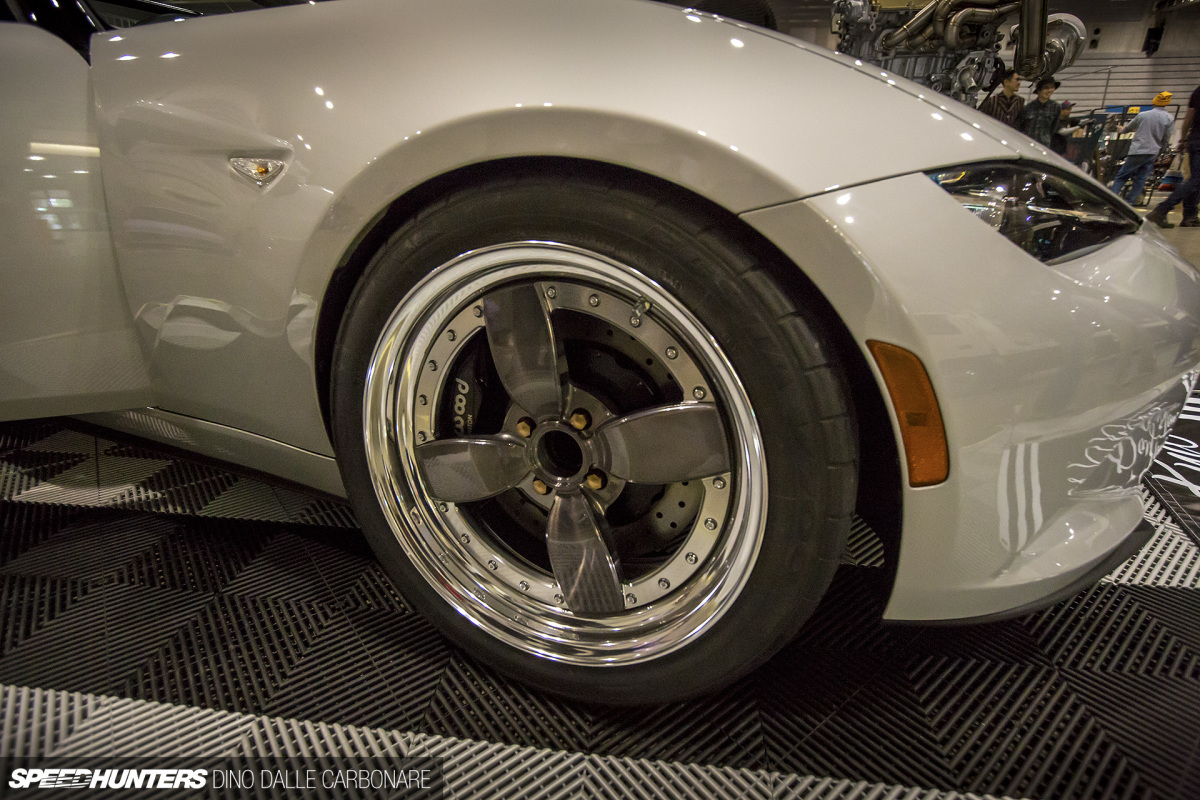 On top of retro-style Barramundi Sunder wheels, you'll find a Wilwood brake package comprised of 4-pot calipers and biggest drilled rotors that could fit inside the barrels.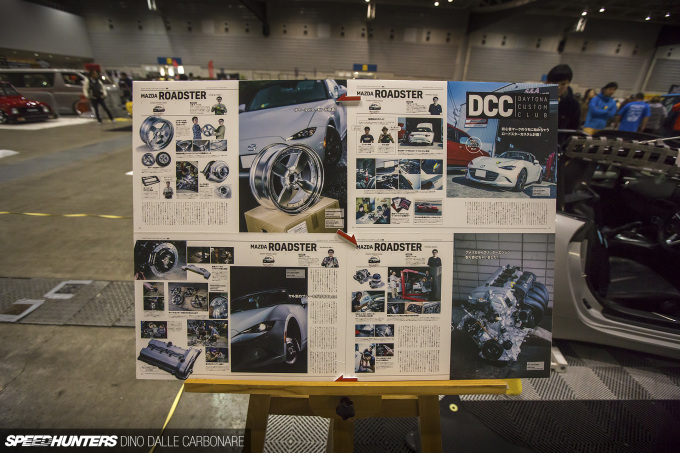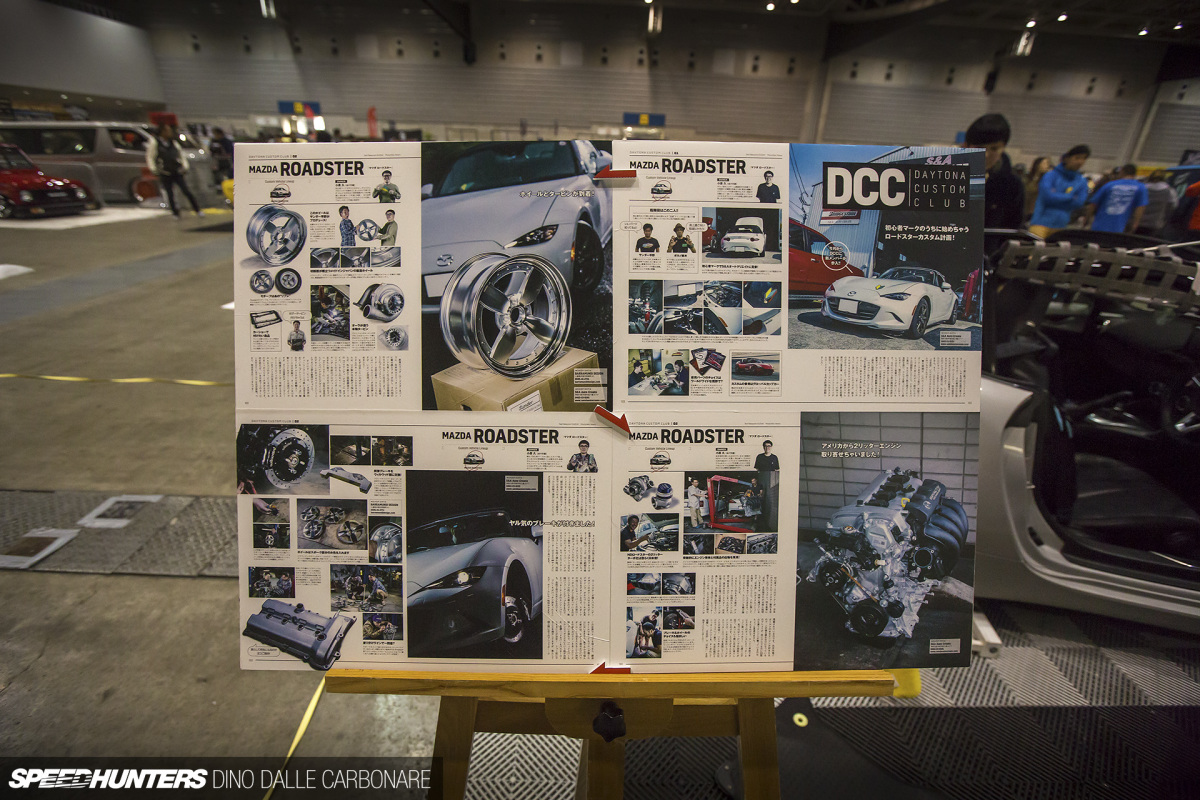 Given its uniqueness, the build is being followed by Daytona magazine.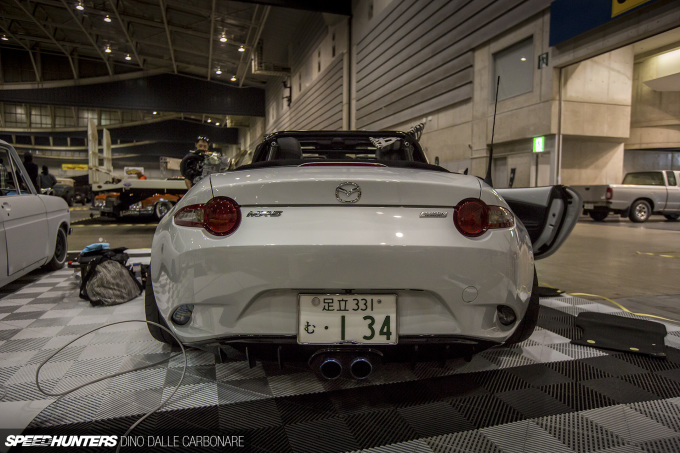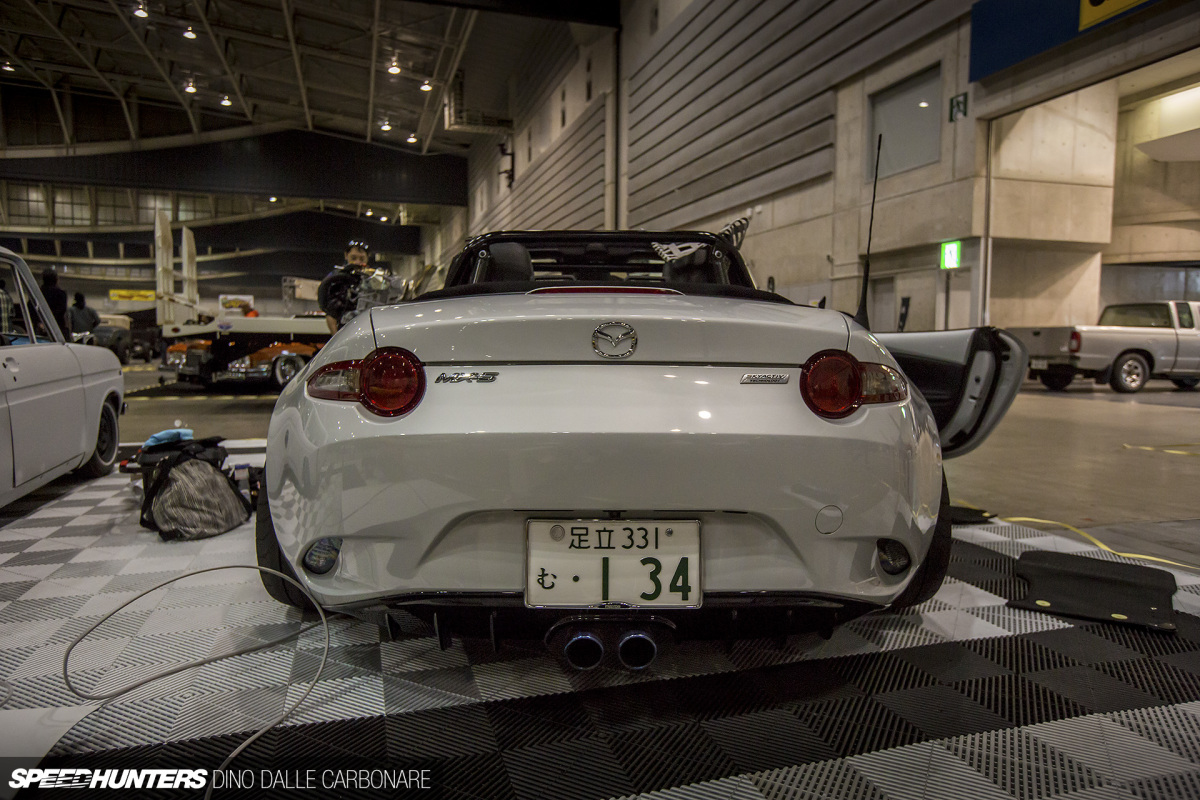 Needless to say, we'll definitely be finding out what this Roadster performs like once it's all completed. 500hp per tonne is definitely our idea of fun, and slightly more than Mazda Japan planned for the little ND!
Dino Dalle Carbonare
Instagram: speedhunters_dino
dino@speedhunters.com