Let's say that you want to build up an older Honda Civic into a track car to be used at events like VTEC Club.
If you are from the United States, there's a good chance the Civic would have come from the factory with a single overhead cam D-series engine. While there's nothing wrong with a D-series, the first order of business is usually yanking out the SOHC engine and replacing it with a twin cam B-series or later K-series motor. It's a proven formula that's been standard practise for a couple decades now.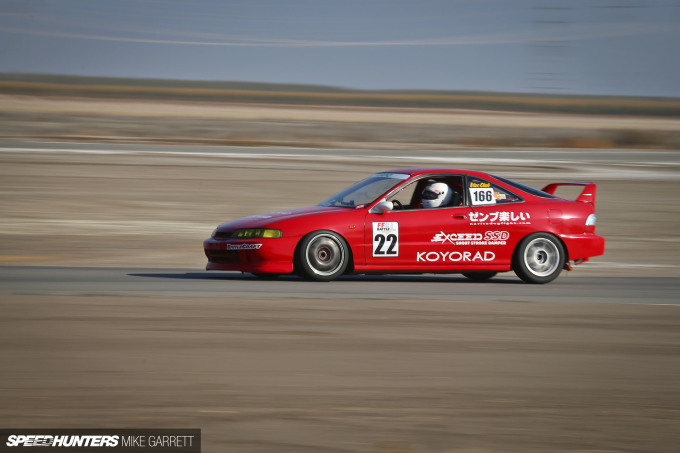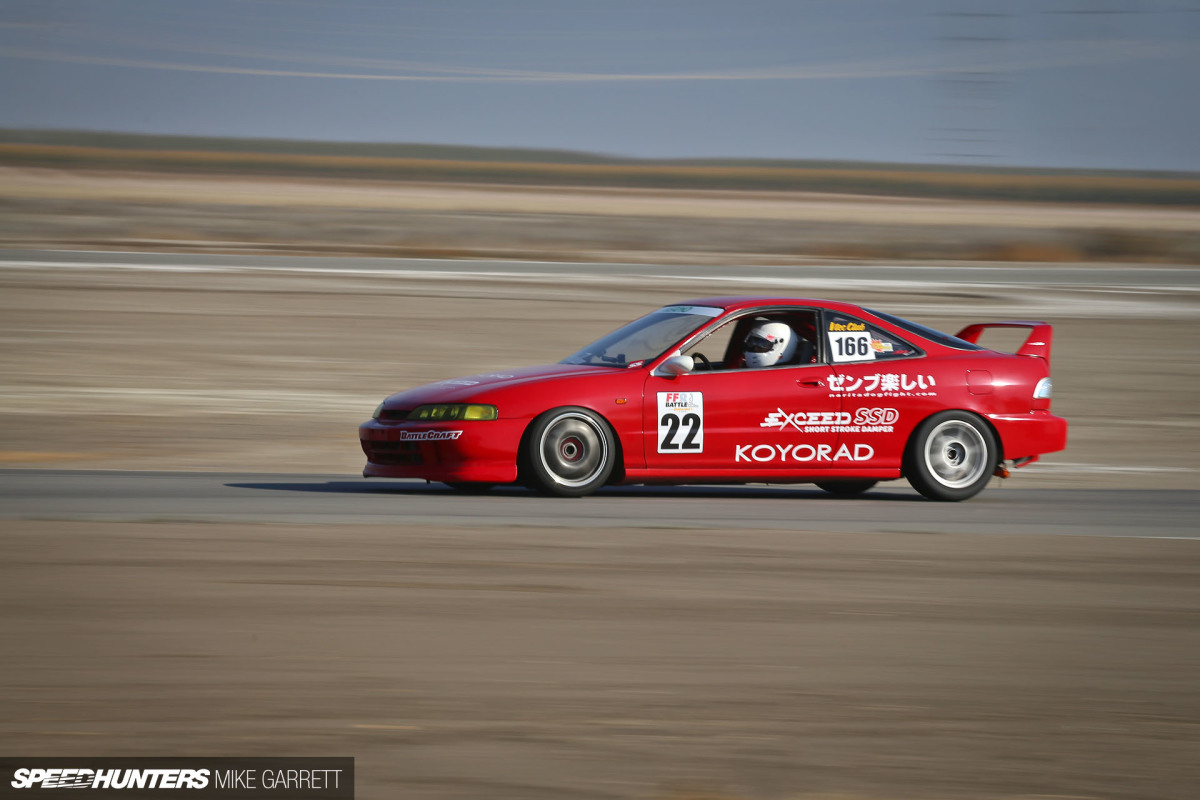 That's why Kristian Wong's DC2 Acura Integra RS is one the most unusual cars you'll find running in the VTEC Club. While it's the Integra that usually serves as a donor car for a Civic build, this time things have been switched around. The car might have the look of an Integra Type R, but it actually has single cam D-series power beneath the hood.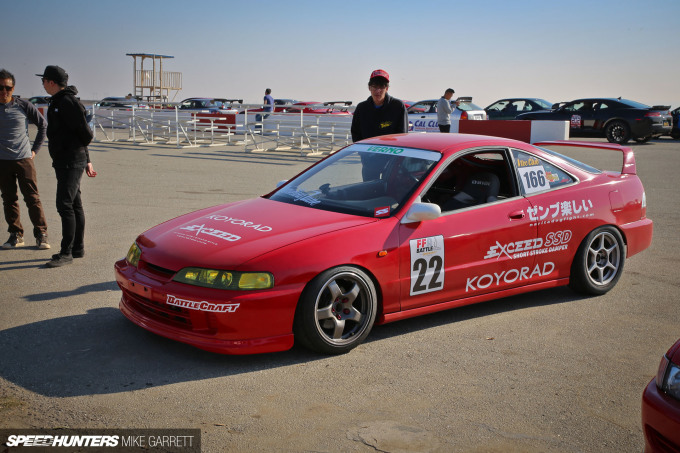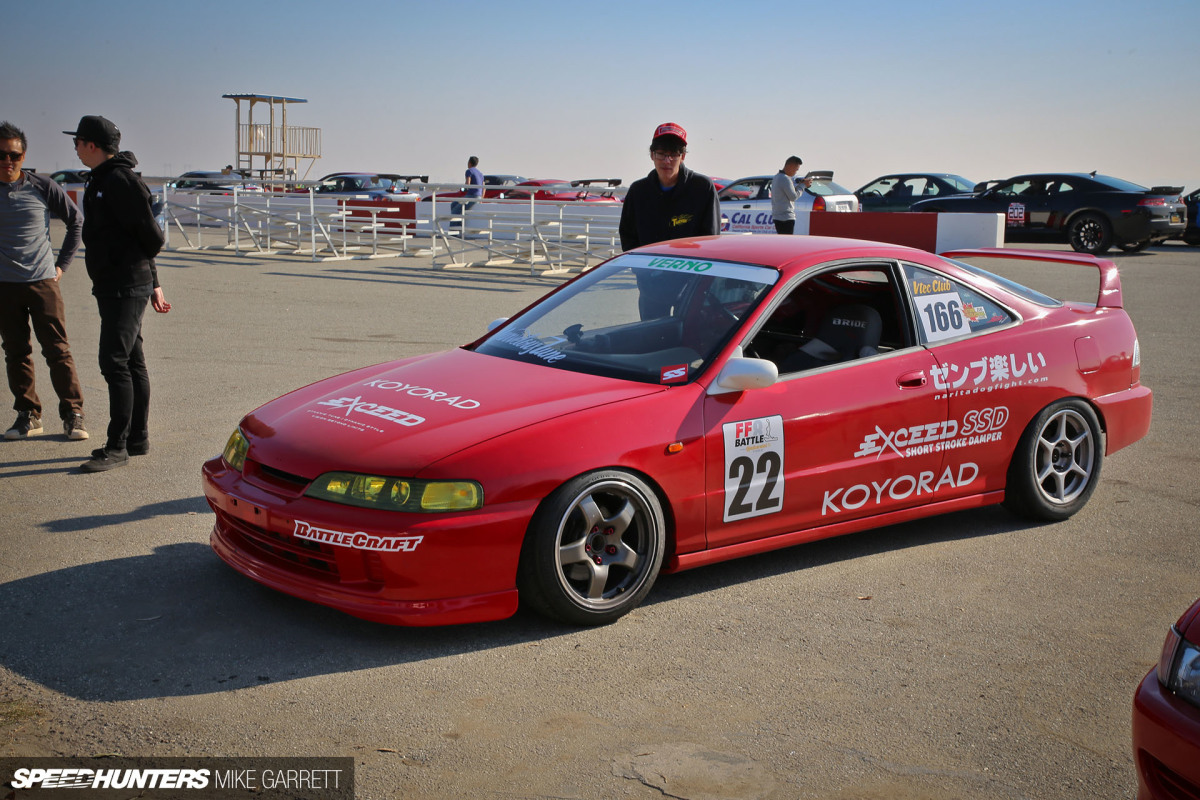 This is especially confusing because the Integra was never sold in the US with a SOHC engine, but Kristian built the low budget car to compete in VTEC Club's N2 class, which primarily consists of lesser-powered SOHC machines.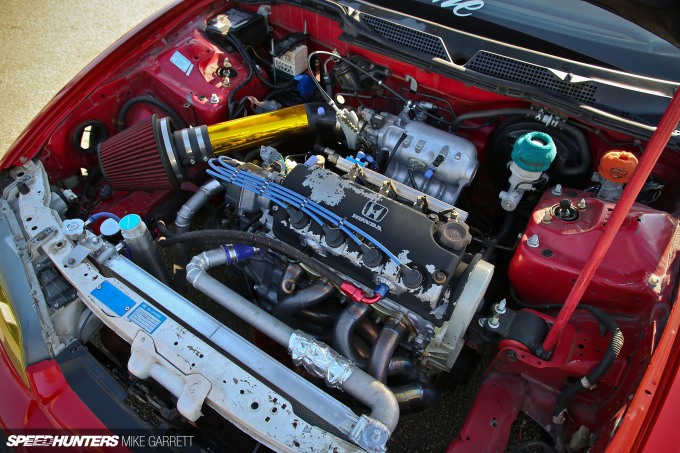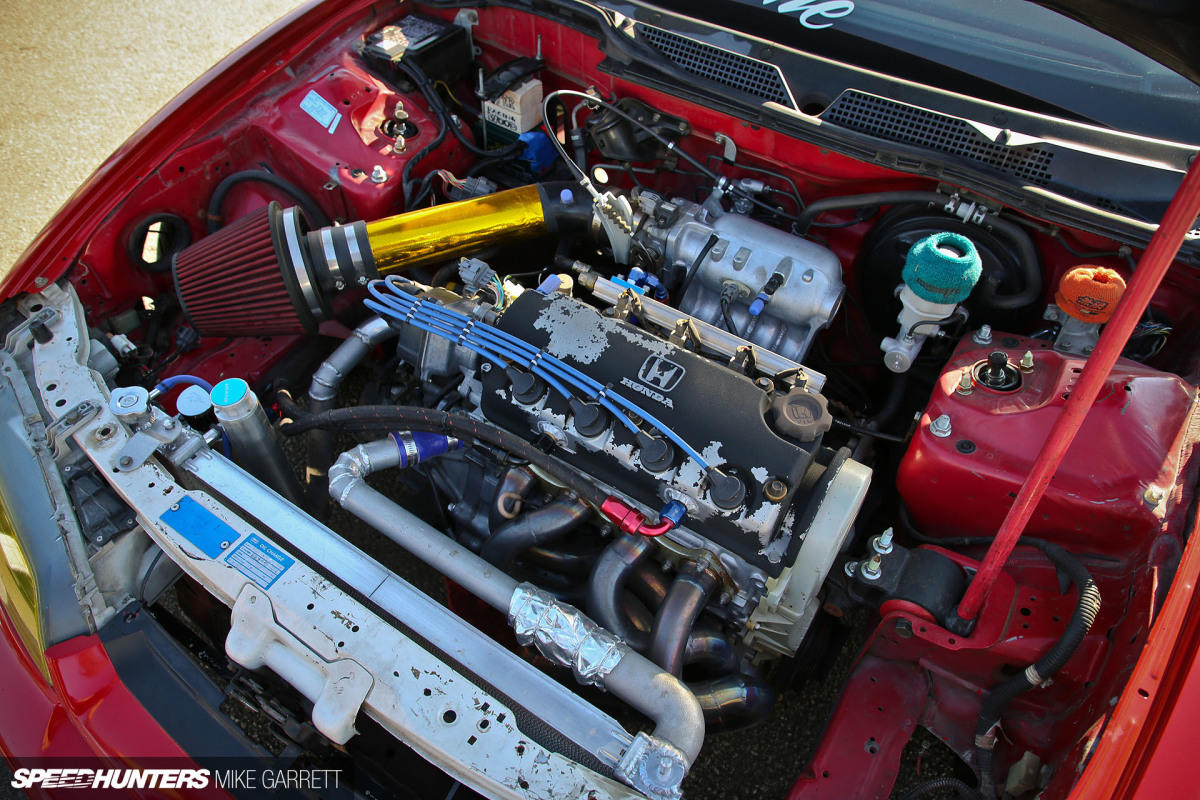 The D16Z6 engine in Kristian's car has been breathed on with a D16Y8 intake manifold and D16ZC pistons for higher compression. The package runs a Hondata S300 engine management system tuned by Kristian himself, and makes a little over 130 horsepower to the front wheels, which is actually very impressive for a naturally aspirated D-motor running OEM Honda internals (as required by the class).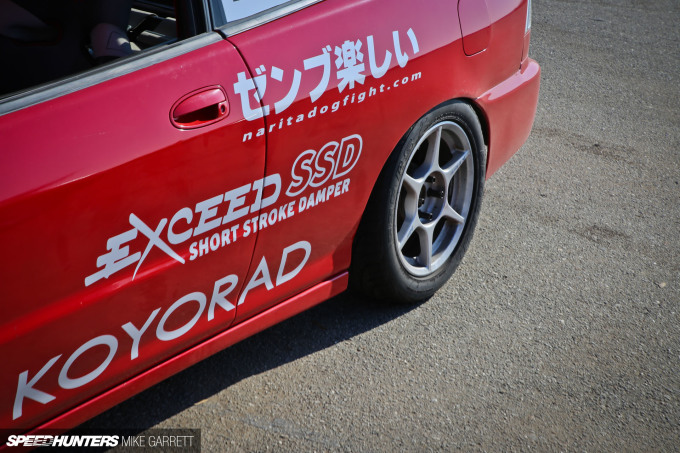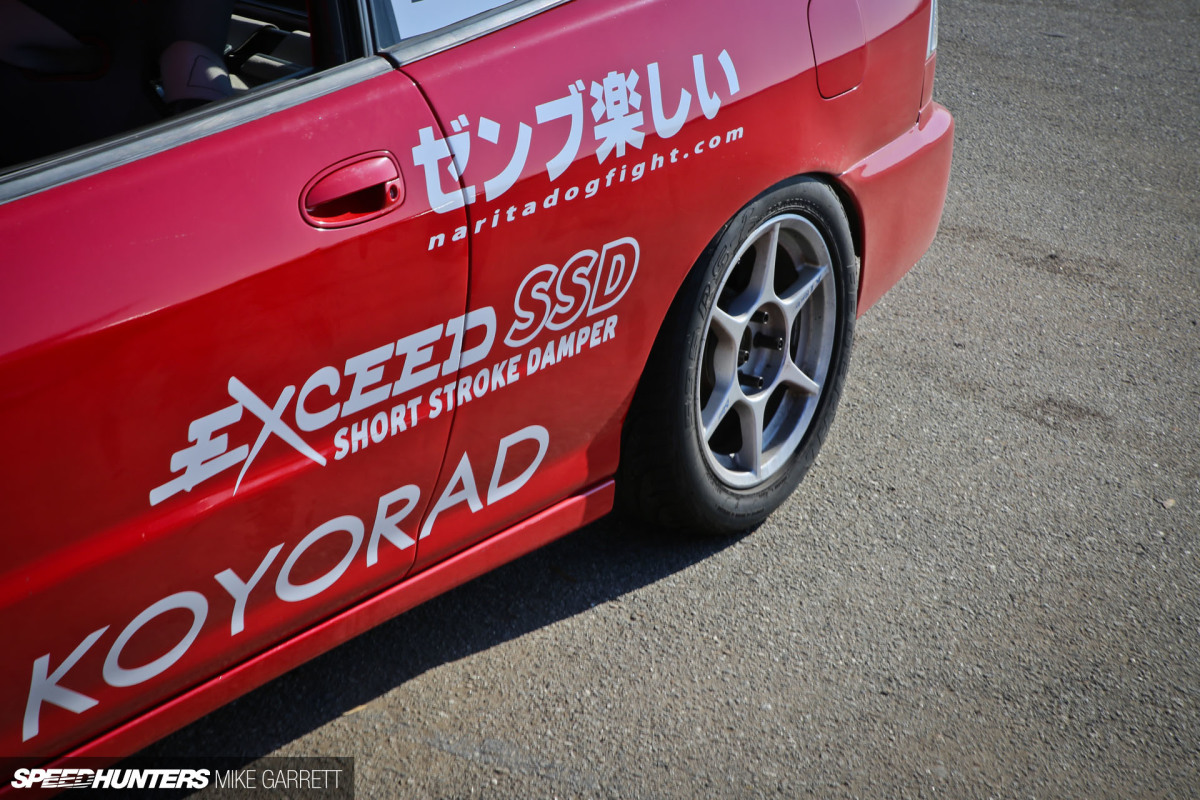 As for footwork, Kristian is using the factory 4×100 hubs and suspension in the rear with an Eibach sway bar, and a 5×114.3 Type R setup at the front with Exceed SSD coilovers all around.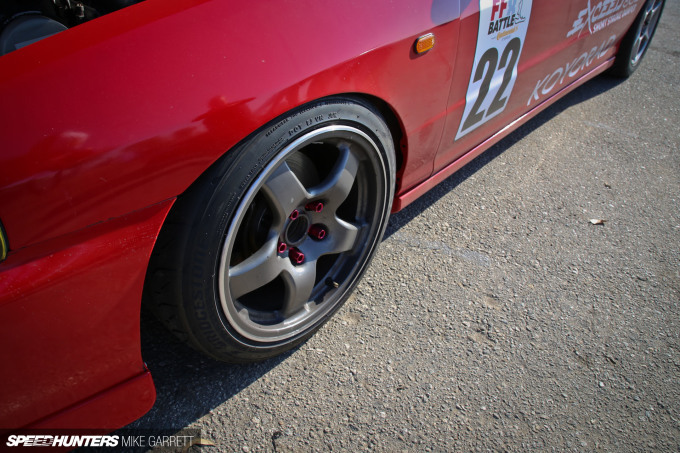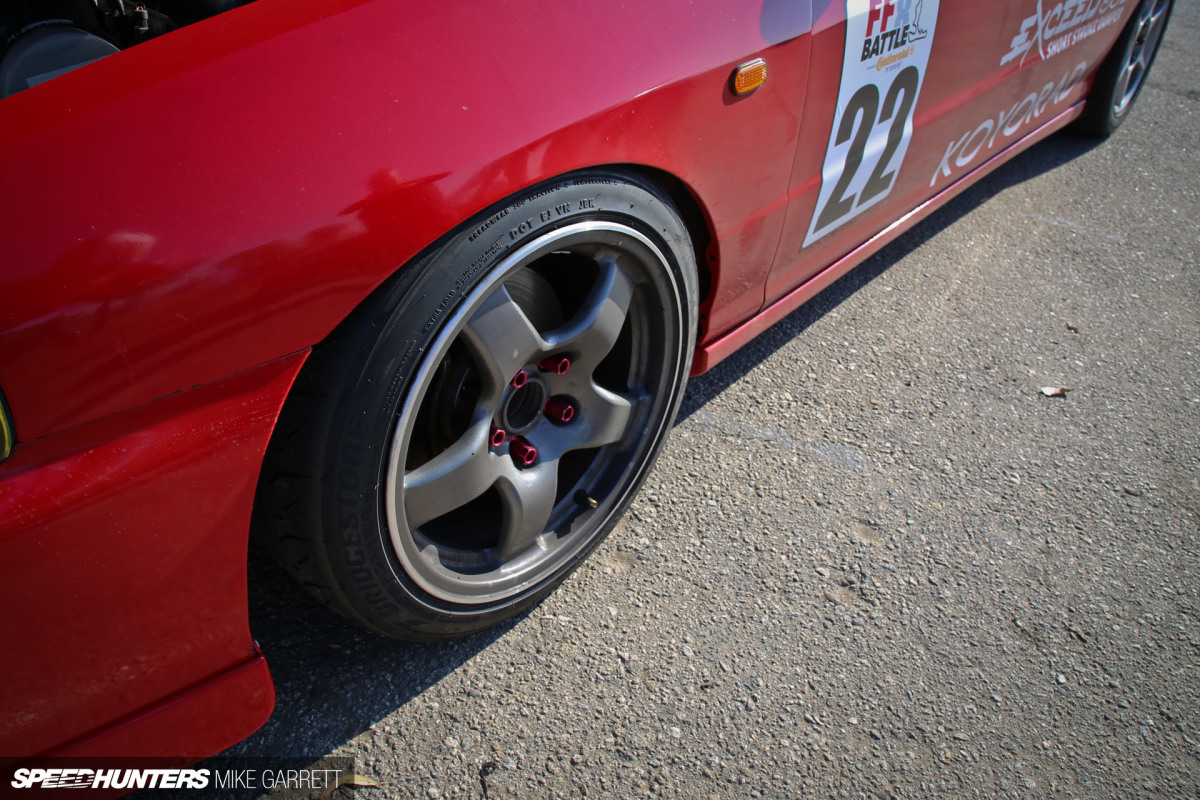 I also dig his wheel setup which consists of 16×8-inch R32 Skyline GT-R wheels up front and 15-inch Kosei K1s out back.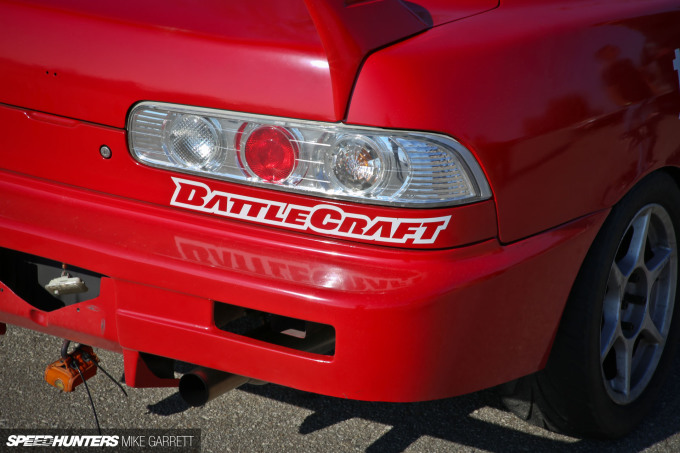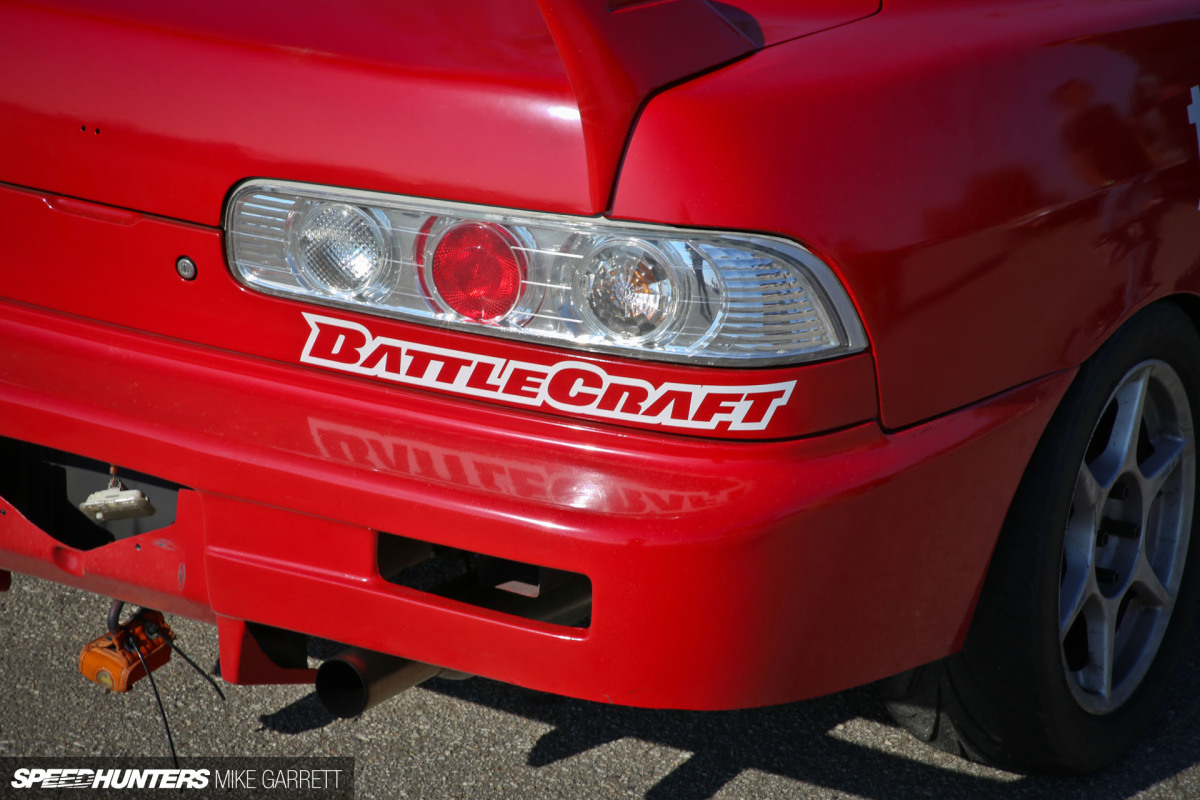 Just as his good friend Yuta did with his own VTEC Club racer, Kristian has gone for a decidedly '90s vibe with his build, right down to the Altezza-style taillights which were actually found in Japan.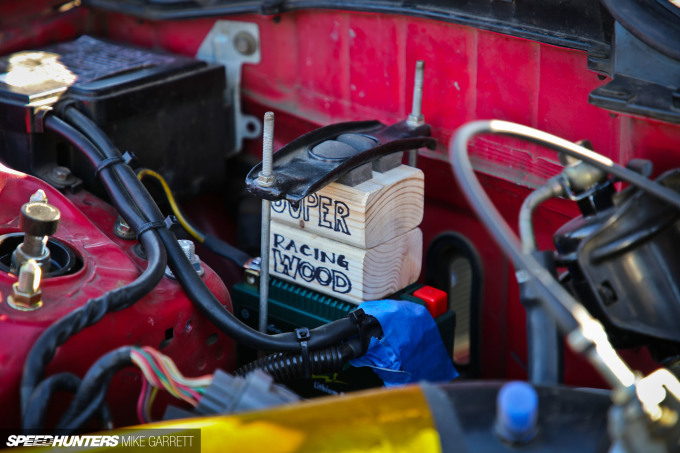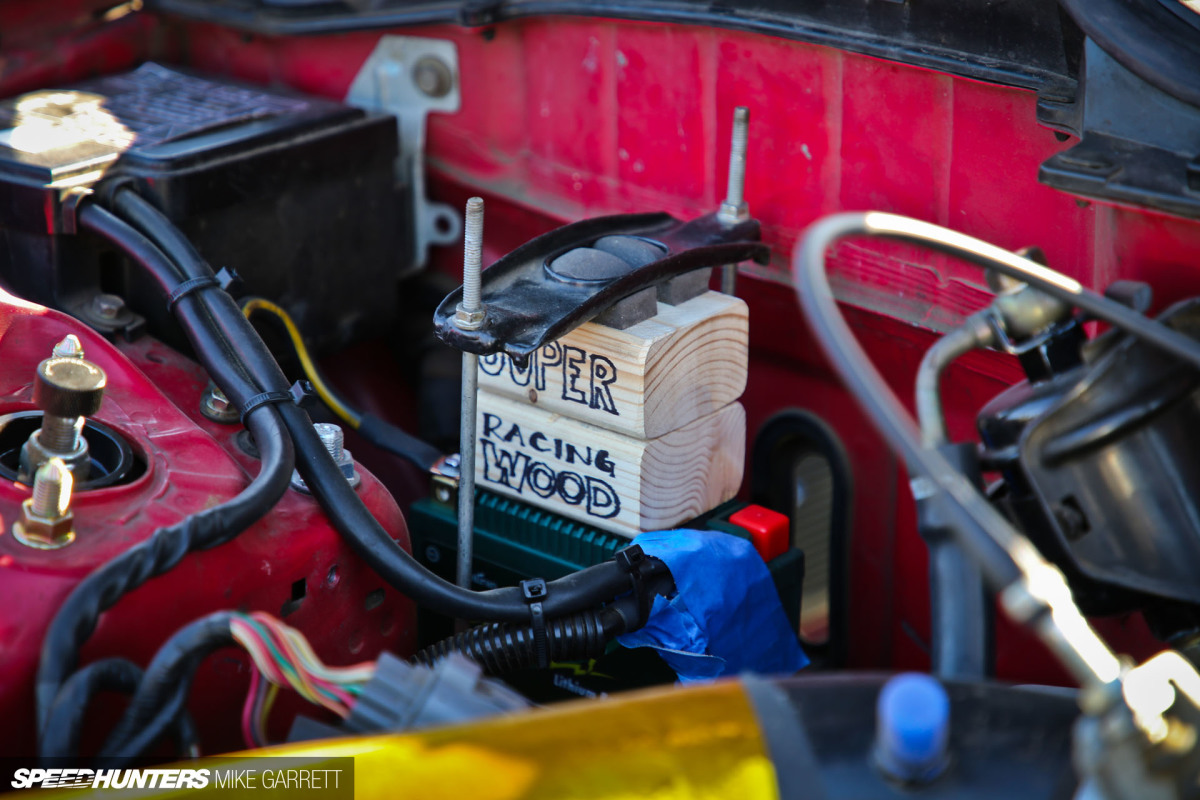 And like Yuta, he's also added some touches of humor to the car. And why shouldn't you when you're racing an Integra that's down one whole camshaft.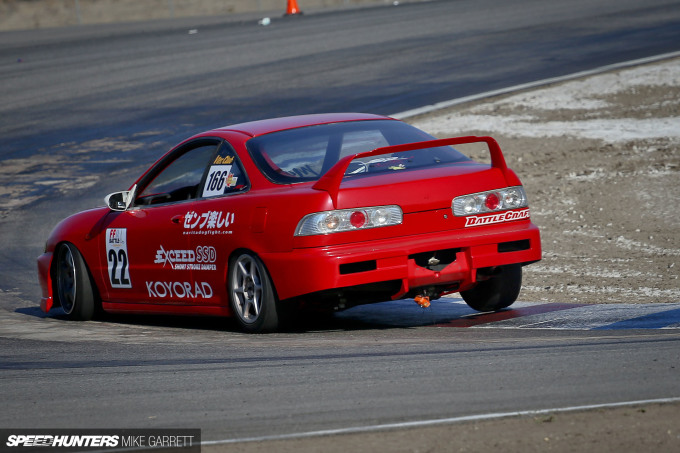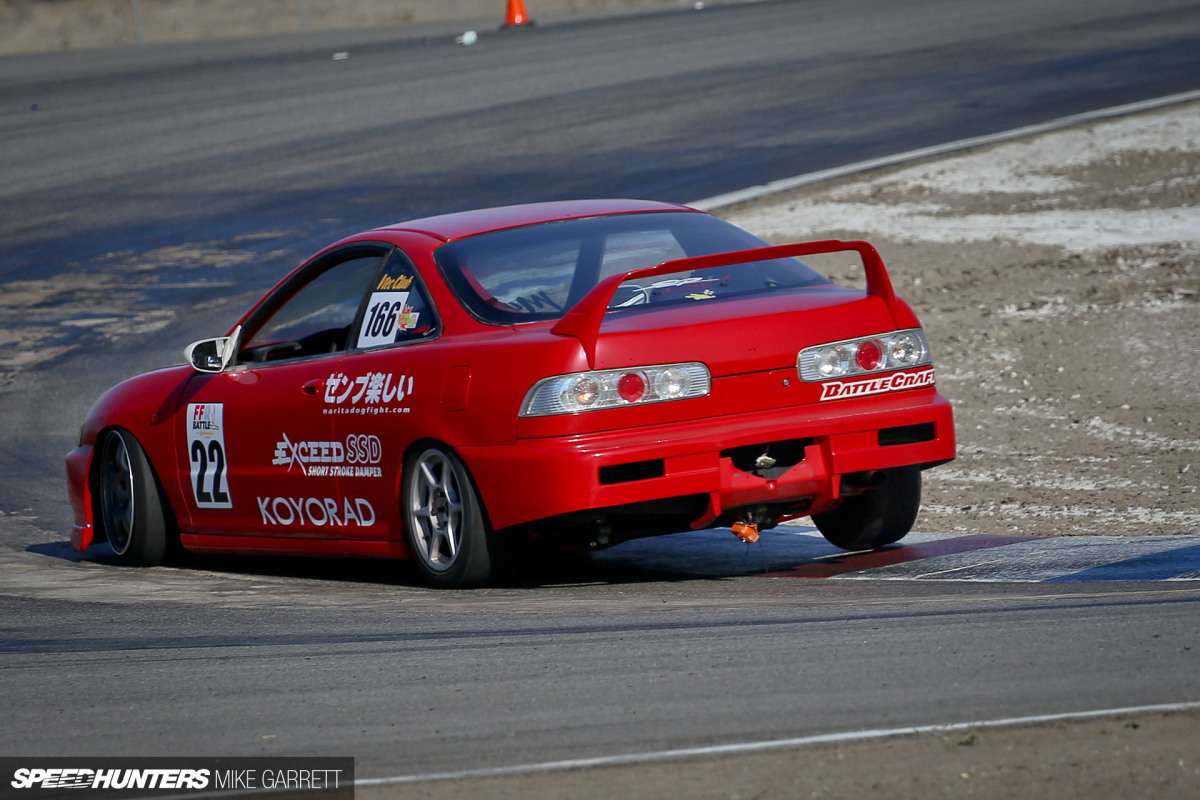 Kristian's Integra with the heart of a Civic is part low budget racer and part troll, and I love it so much. It's just one more reason to get hooked on the VTEC Club movement.
Mike Garrett
Instagram: japanifornia
mike@speedhunters.com