Keeping Up With The Bridans
It all started with an innocent off-the-cuff remark.
We had just wrapped a day driving and shooting in the canyons outside of Los Angeles. It was one of those perfect days with simultaneously the right amount of planning and spontaneity. There had been a plan, but it evolved into something even better than we could have ever hoped beforehand. We wanted to finish the day with some simple photographs of Brian Henderson parking his 991.2 Carrera away for the night, just as an option to round off the story.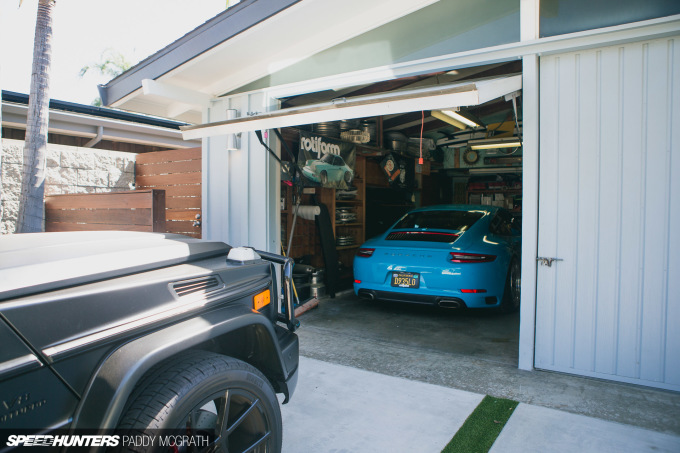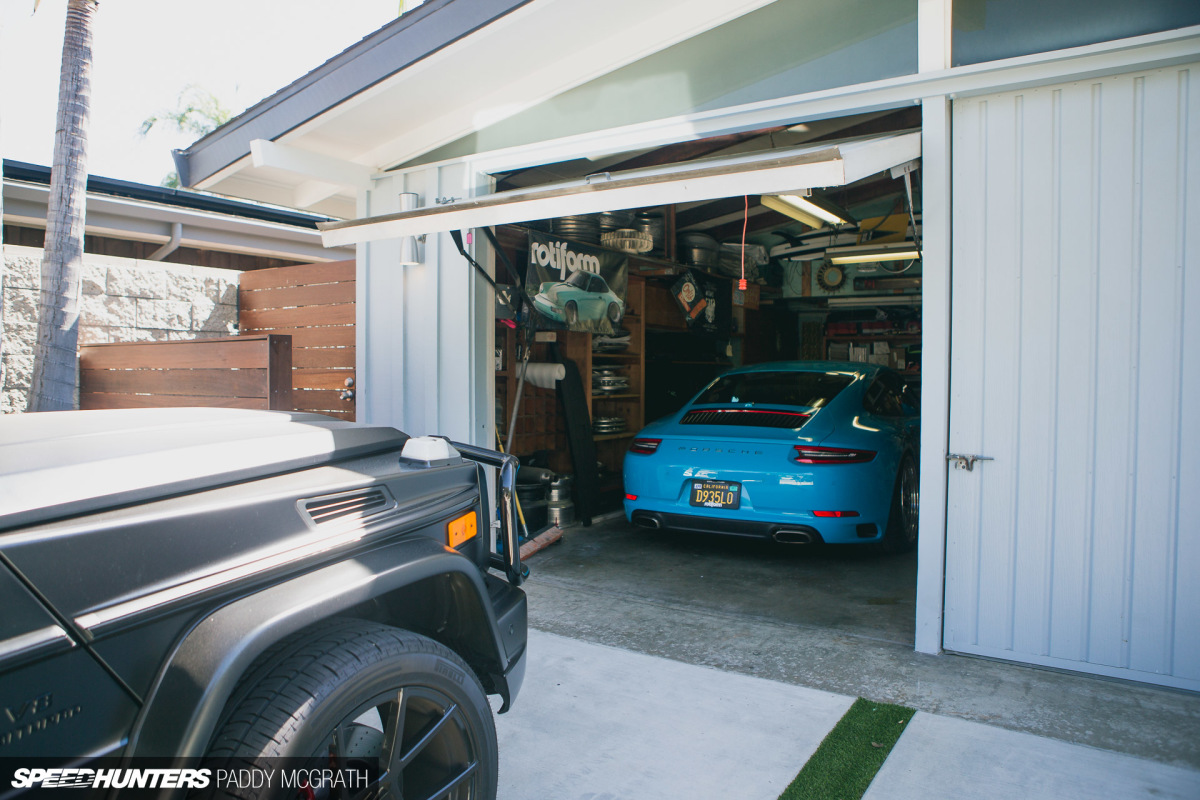 In case you don't know Brian, he's one of the founding fathers of Rotiform and also happens to be one of the most enthusiastic car guys that I've ever met. His home garage is an absolute treasure trove of wheels and car parts, including some original Porsche/BBS turbo fans. I can't remember specifically who said it, but someone in our group remarked how incredible this small garage was and how it was probably worth a story on its own. Brian laughed and just casually said, "If you think this is crazy, you should see my neighbours." Our curiosity piqued, a quick house call later and Brian had arranged for us to visit his neighbours the coming Sunday morning.
As we drove past on our way back to the hotel, it looked to be a very ordinary house, in an ordinary neighbourhood. What could possibly make this place so special?
Easy Like Sunday Mornings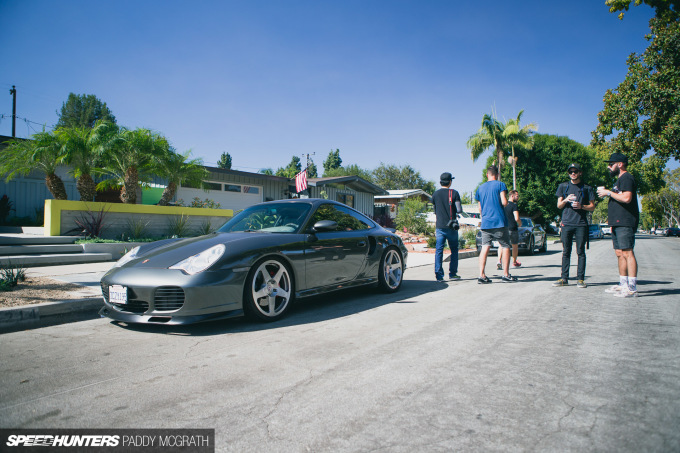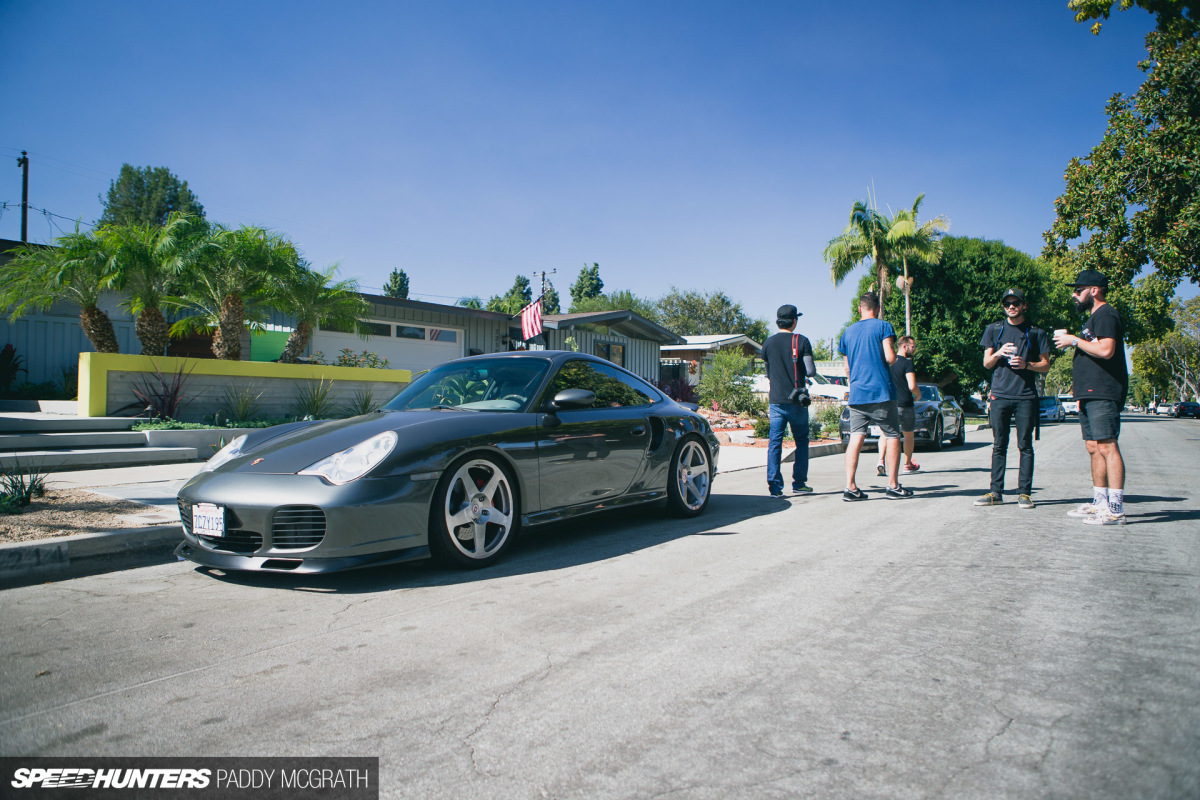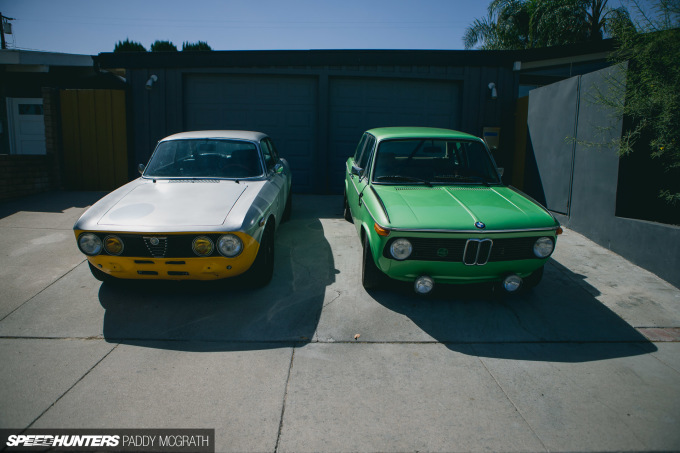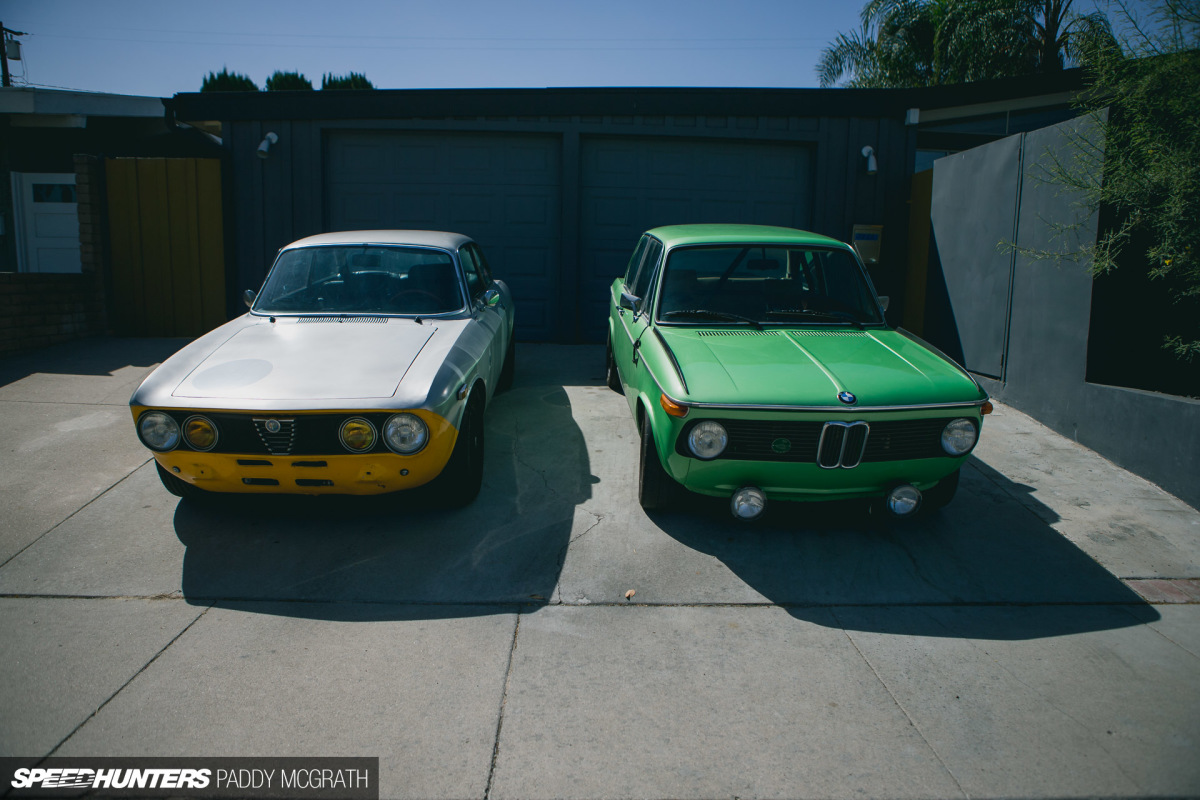 By the time Sunday eventually rolled around, we had assembled a considerable Speedhunters crew. It's rare that so many of us are in one place at the same time, so we thought we'd make the most of it. I don't get to see Larry much these days, but when we do get together it's like being reunited with family. Good times, indeed.
It was a very warm morning in suburbia, not far from Long Beach. We didn't want to frighten the occupants of the house we were about to visit, so we congregated just a little bit up the street from their home. There was definitely more evidence of it being a car enthusiasts' home when we arrived, with a vintage Alfa Romeo and BMW parked on the sloped driveway. The accompanying stains on the ground beneath them were evidence that they were regularly used.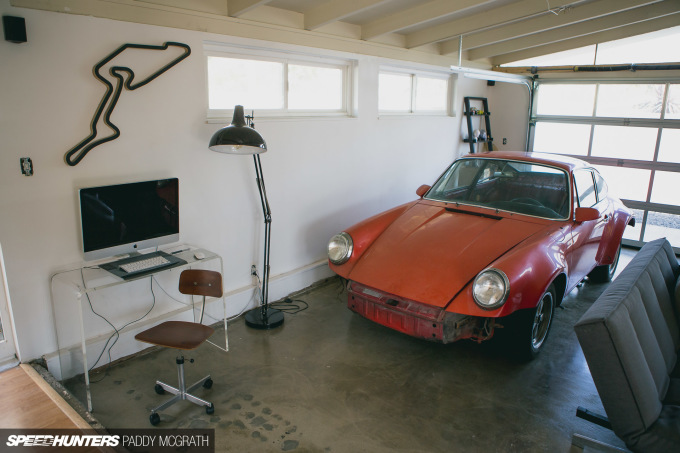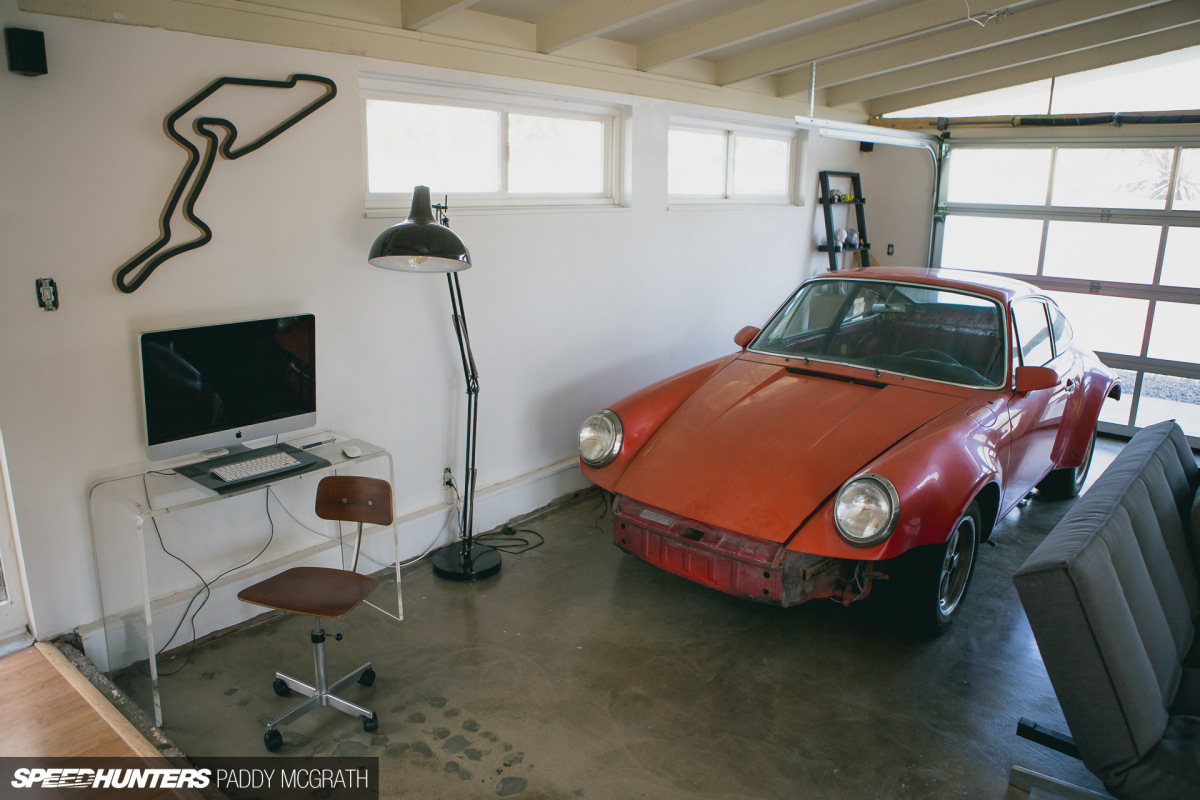 Sending Larry in first, pleasantries were exchanged between us all, but truth be told, the names and faces went over my head as I was quite heavily distracted by the fact that there was a Porsche 911 parked in the living room.
Actually, it's a 912, but the impact is not lessened. When I eventually snapped out of it, I realised that two of the same faces are looking back at me. Iliya and Nikita Bridan are 28-year-old twin brothers who just happen to have a little bit of a thing for the Porsche 911 and just vintage cars in general. They're both automotive designers, too. Having started both their careers at Toyota, Nikita now works as an Advanced Designer for General Motors, while Iliya works as an Adavanced Designer for Honda-Acura.
They immediately threw their entire Cliff May designed home – this neighbourhood is, I believe, the first of the Cliff May mid-century ranch style homes – to us. Giving us a warm tour of the home they share with Kira Churnakoses, herself a Senior Art Director for The Garage Team Mazda, there's a sudden realisation that, yes, there's another Porsche 911 outside.
And another one.
And one more, just to be safe.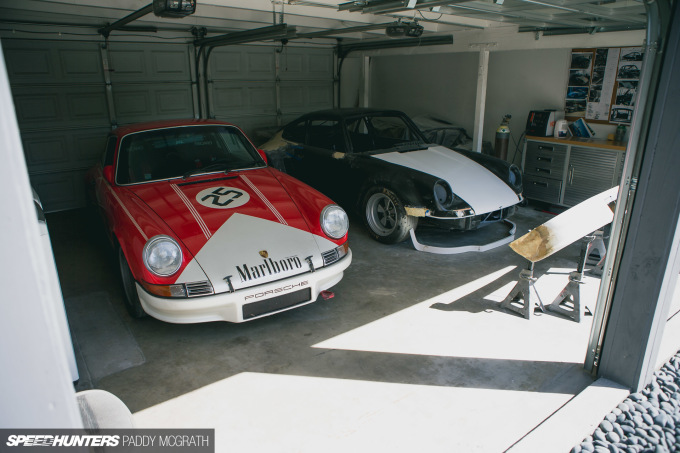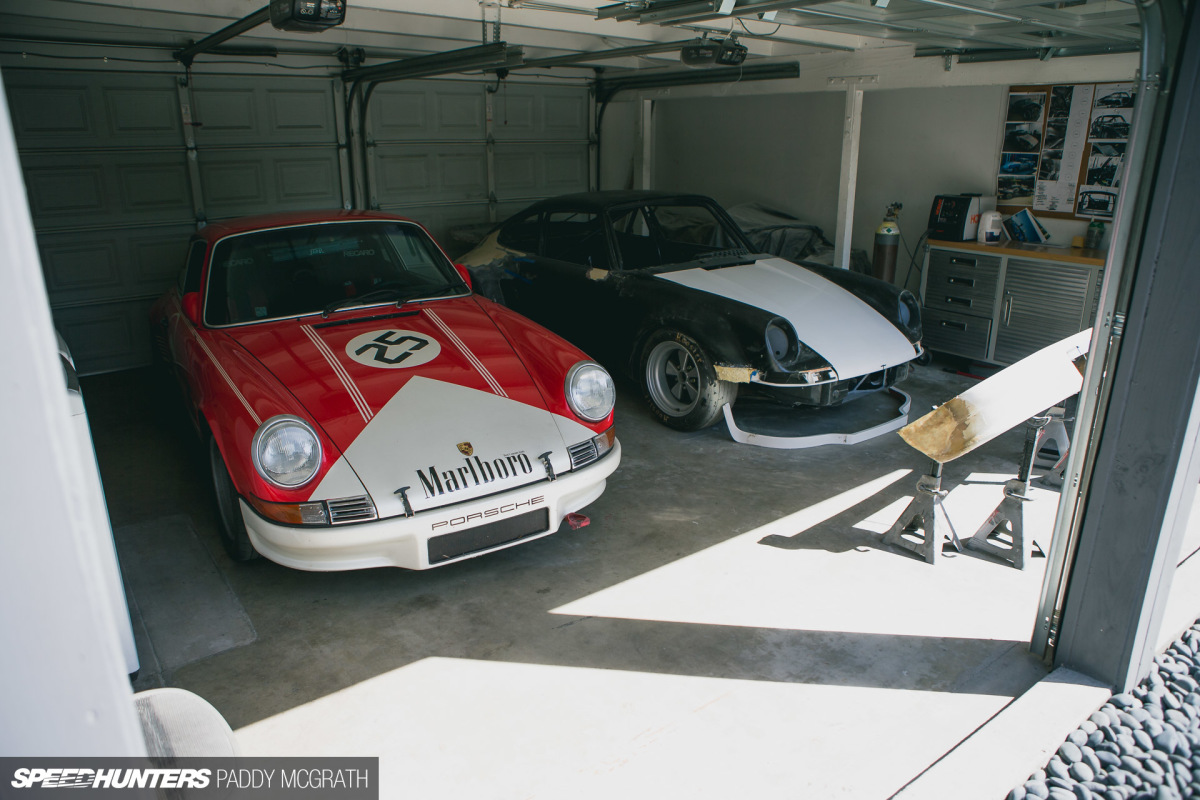 In the main garage, which can be opened completely to allow cars to drive in and through, are another two 911s in contrasting states.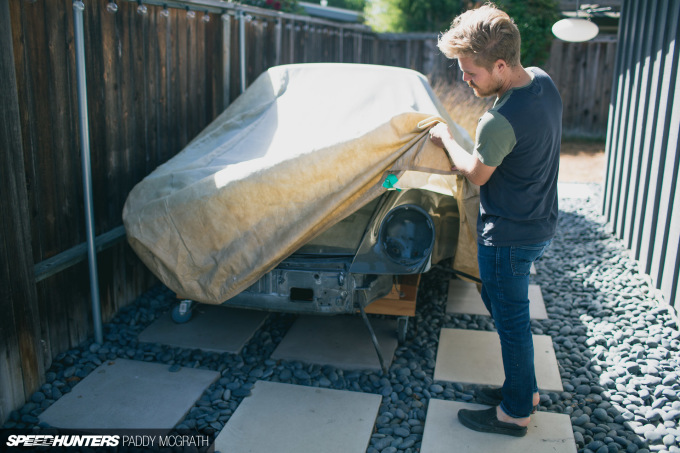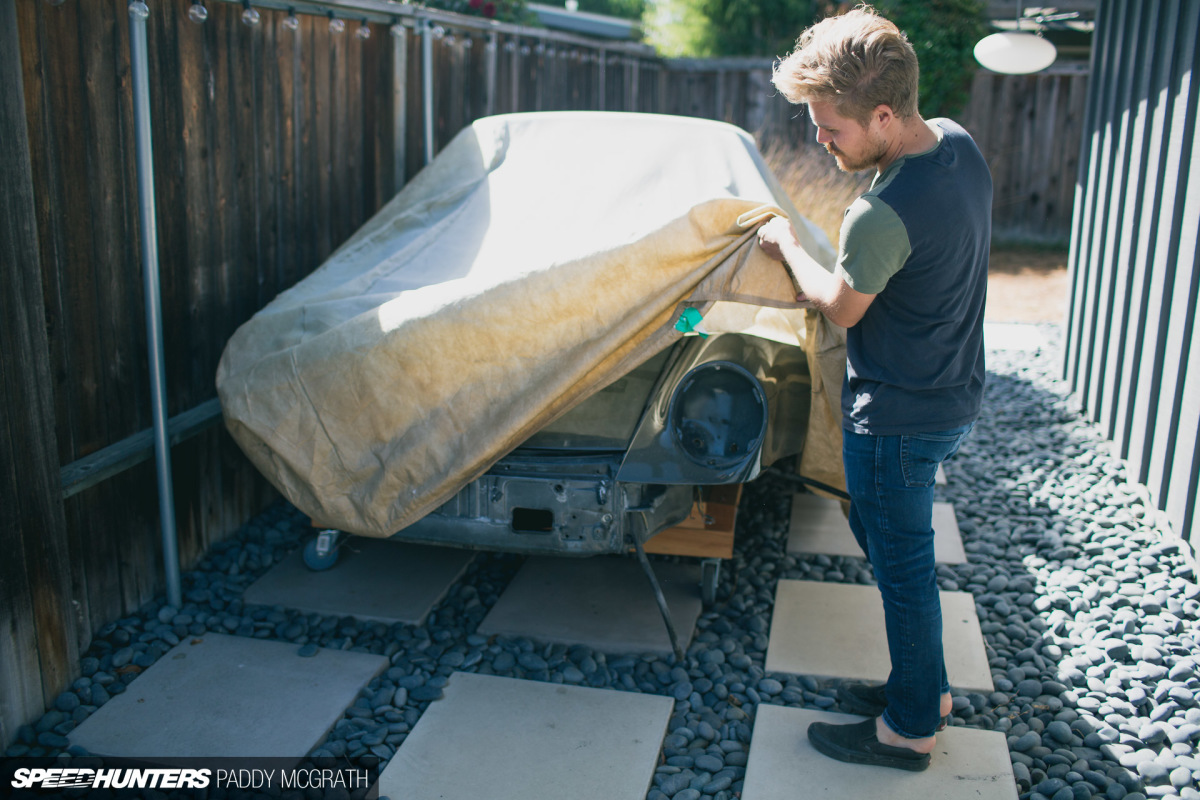 And at the rear/side of the property, lies another. Although this one will remain a donor shell and was picked up because of a price so low, it couldn't be left behind. Still, four rear-engined Porsches and two vintage European cars outside isn't a bad collection.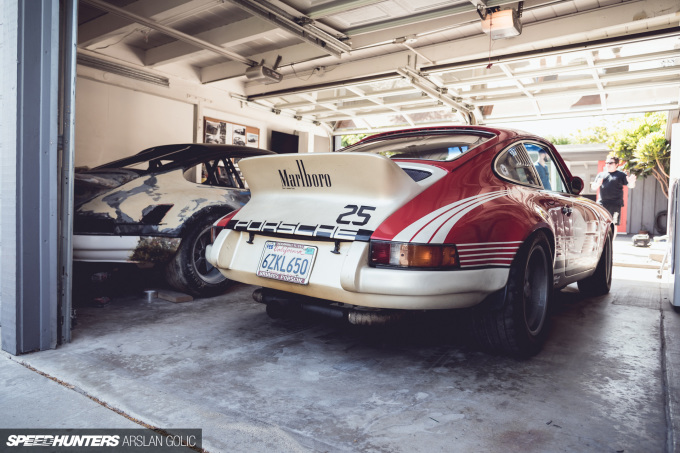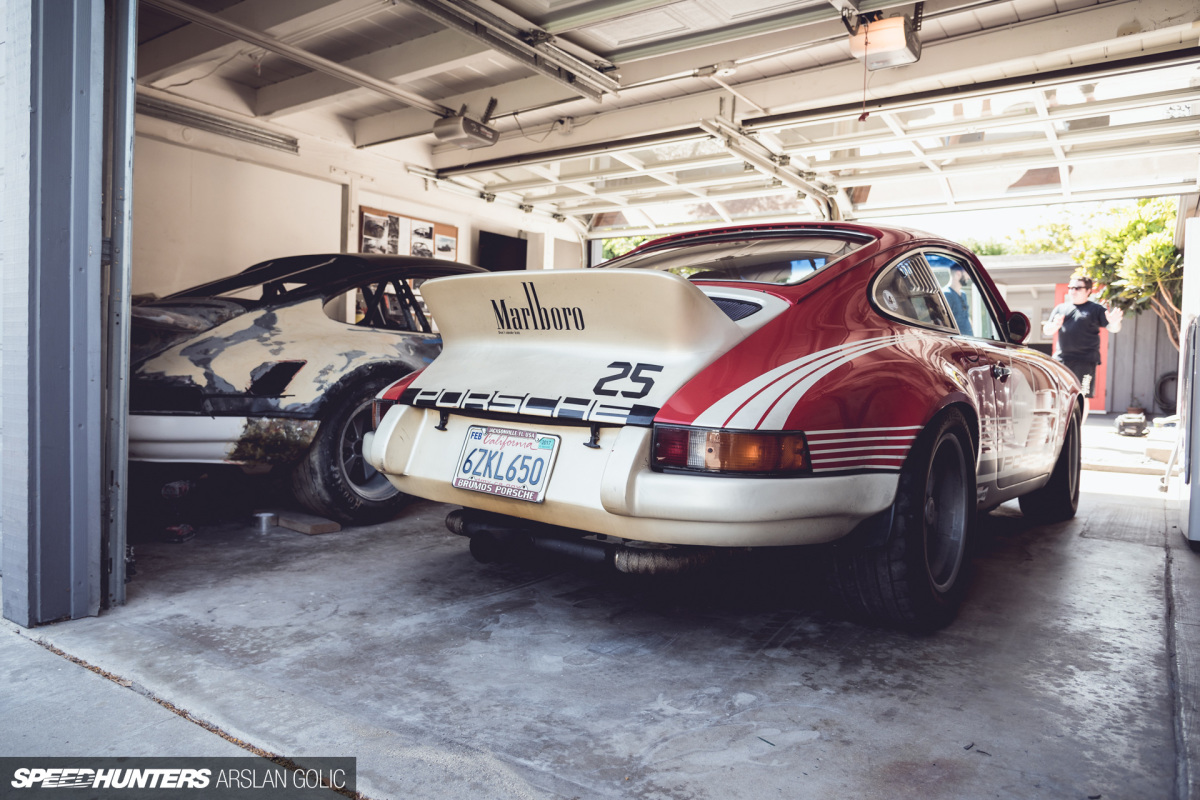 This '72 Marlboro-themed 911 is maybe the stand-out car, for now at least. The history behind the car is interesting, too. Having inherited a love for the 911 from their father, this RS-styled car was purchased by both brothers for their 25th birthday, to celebrate their success of graduating from college, both getting a job with Toyota and clearing their student loans. There was one problem though: the colour.
Both Bridans hated red on a Porsche, so they spent six months on-and-off designing a solution to this problem which resulted in this Marlboro livery.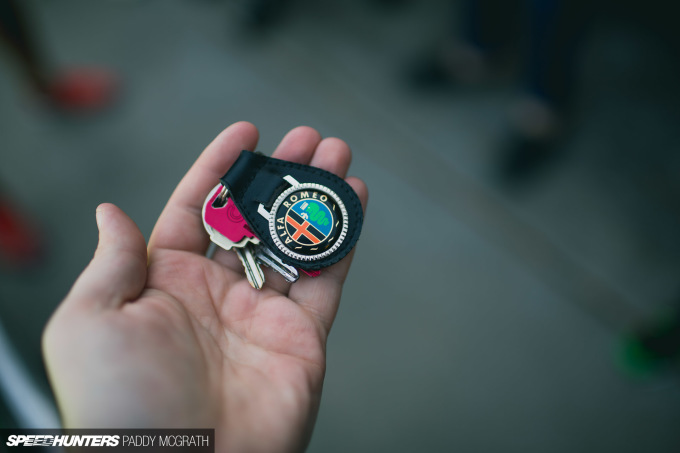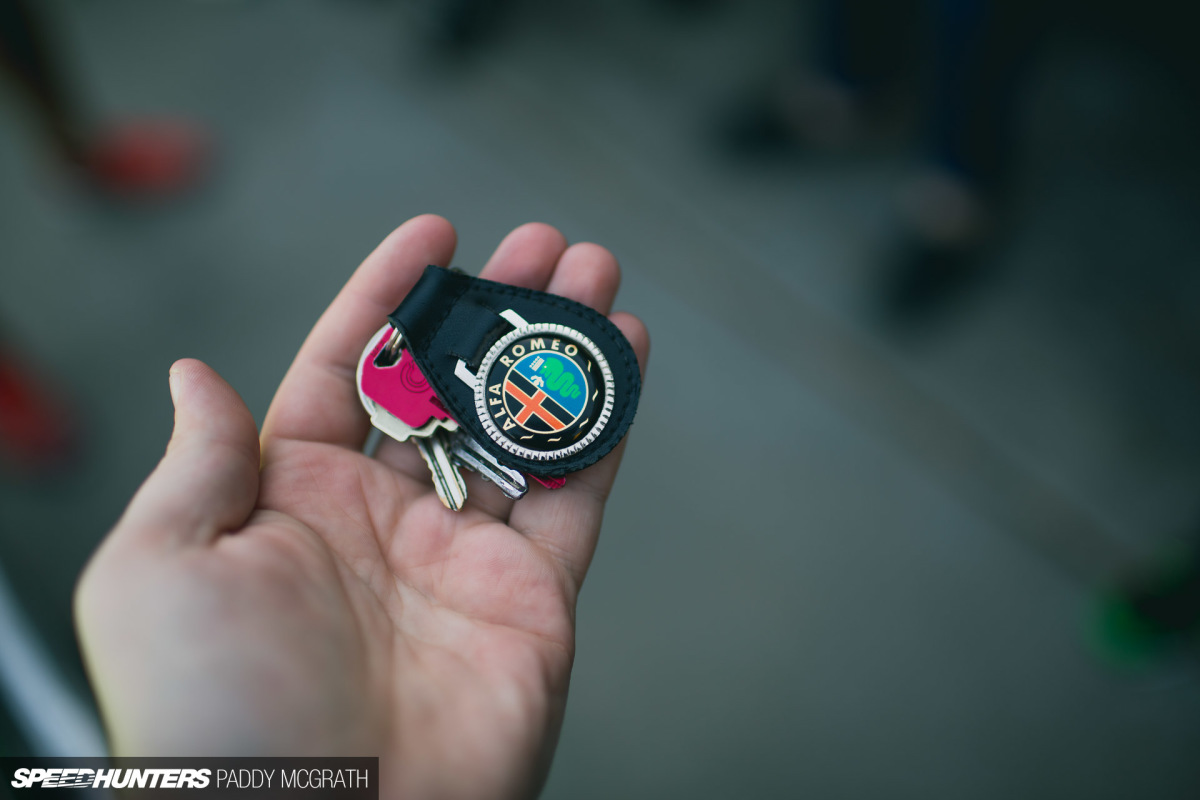 It was curiously early in our visit when Kira approached me with the keys to her 1974 Alfa Romeo GTV, encouraging me to take it for a drive. I don't have to be asked twice. With Arslan being offered the keys to her green 2002 beside it, there was the opportunity for a decent photoshoot with the two cars. Luckily, we had a Larry on standby.
Apparently, I don't get on too well with old Italian cars, and Kira had to start the car for me. There was a knack to it which I couldn't manage, but she got it going straight away. I can still hear the jeers from my absolute bastard co-workers, but I'd wager none of them would have started it either. A great anti-theft device, mind you.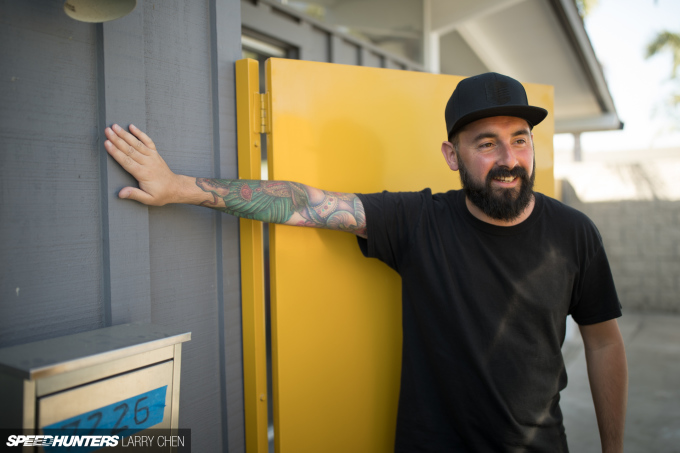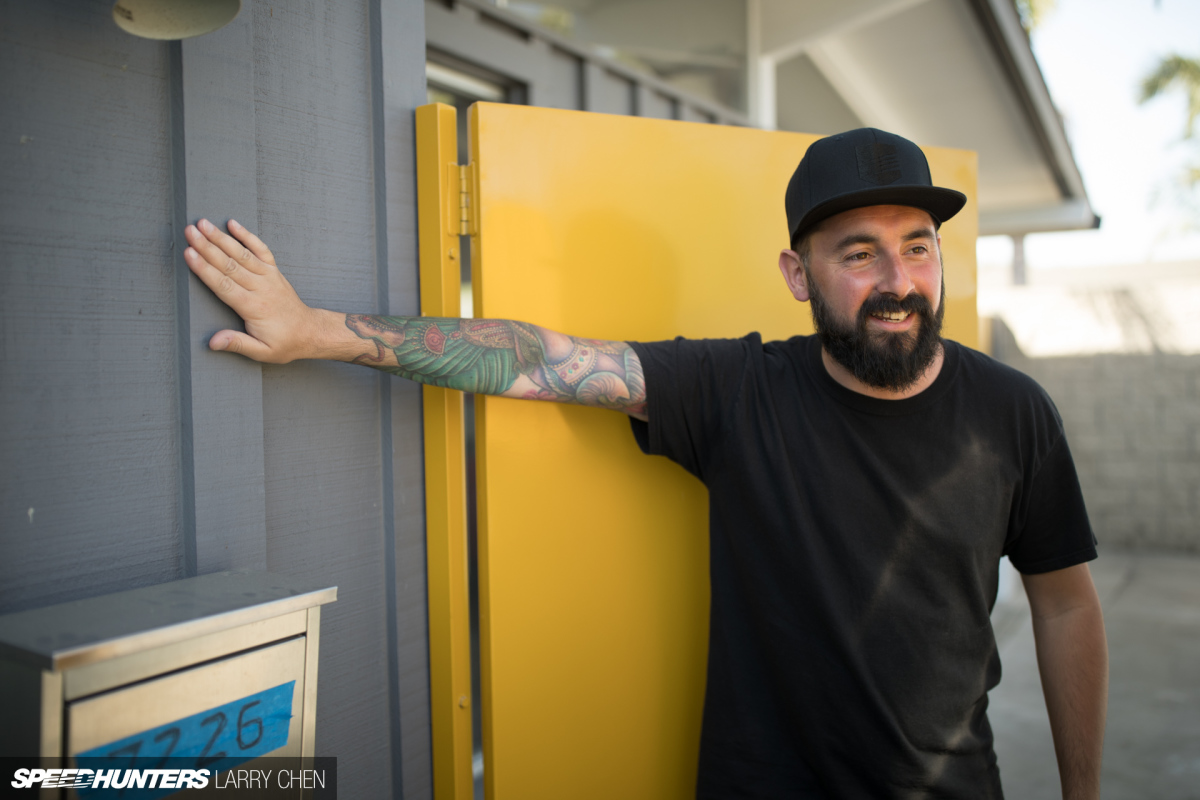 While Ben rubbed a wall…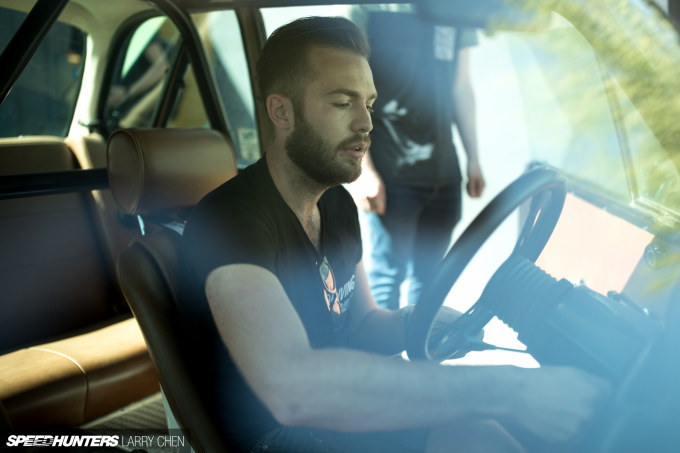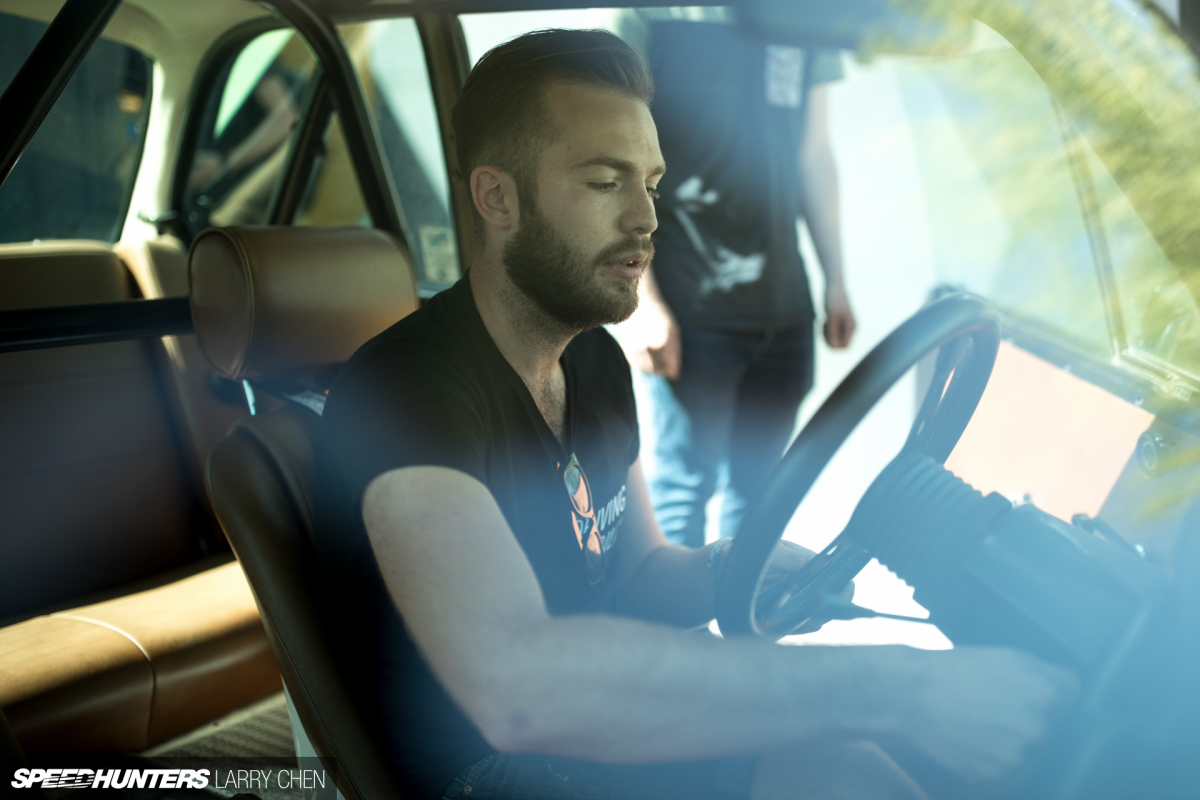 Arslan had no problem getting the BMW started and ready to roll.
It took me probably less than three minutes to fall completely head-over-heels in love with the Alfa Romeo. The car, which serves as Kira's daily driver, had neither power or the ability to stop in a manner which I have become used to, but it felt alive. In all seriousness, the car had more character than anything else I've experienced, ever. Sure, the likes of the GT3 was quicker, but this car made a bond with you almost immediately.
Kira has owned the car for around five years and has since overhauled pretty much all of the mechanical aspects of the car. The goal was to keep it similar in feel to how it came from factory: light and nimble, but with a solid bump in all performance.
I was quite conscious of making sure it didn't die, because I would never start it again, so would gently rev it when stationery. This did not go down with the local environmentalists, who were clearly displeased by the noisy and slightly over-fuelling Italian. Their tears became my happiness; big cams, high compression pistons and throaty twin Webers, the song of my people.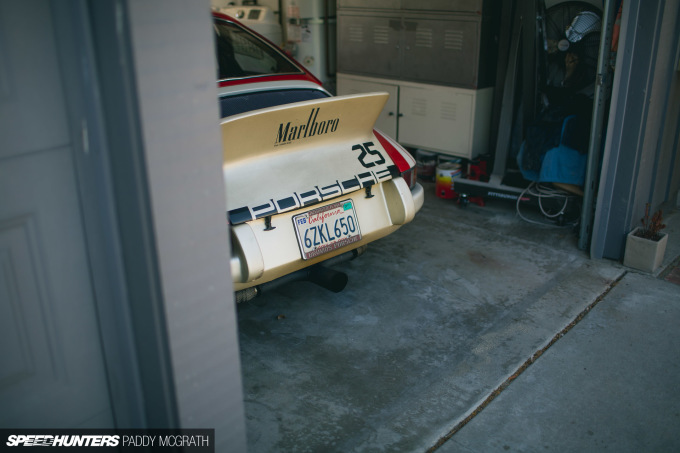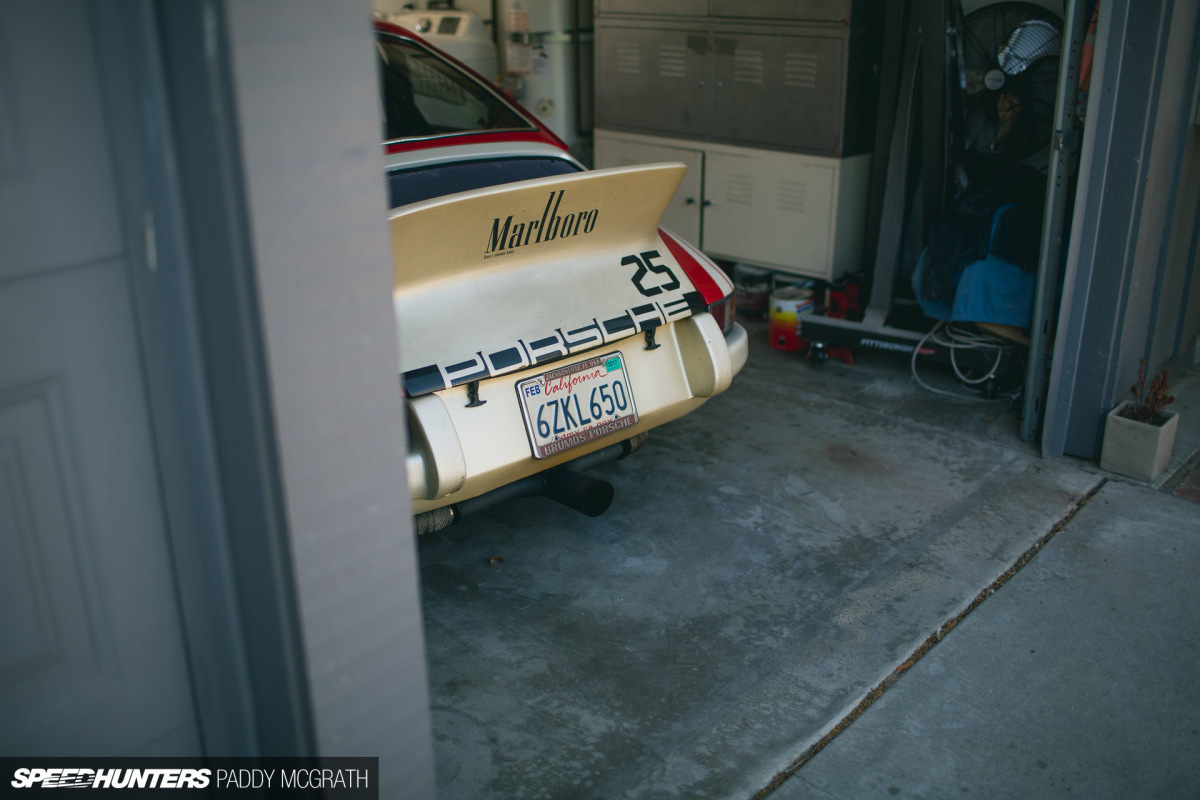 By the time we arrived back, there was more activity taking place.
In my absence, I had been volunteered to drive the '72 911 too. I've no idea why people keep asking me to drive their cars or why anyone would think it was a good idea, but I'm all for it.
This was very much a different proposition to even the Alfa. It was immediately stiffer and less forgiving, not to mention incredibly loud. To protect the gearbox, I was asked to shift into second before engaging first each time, which required constantly reminding myself every time we had to take off again.
Our route was relatively short, as we sought out a location to shoot the car. Like the Alfa, it felt alive. I always forget how enjoyable older cars are and how much they reward you for performing even the simplest of tasks.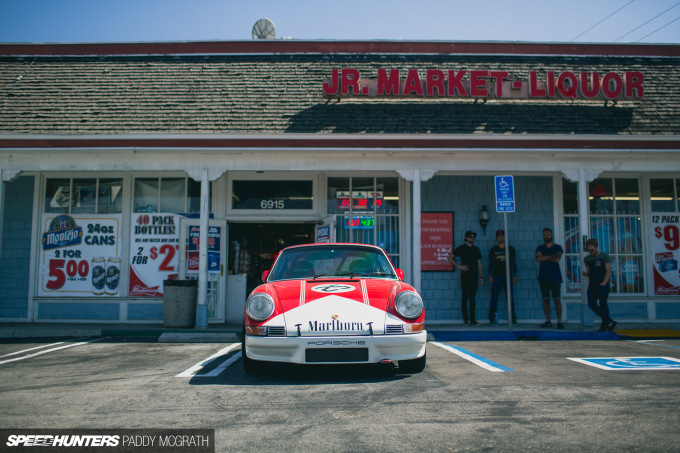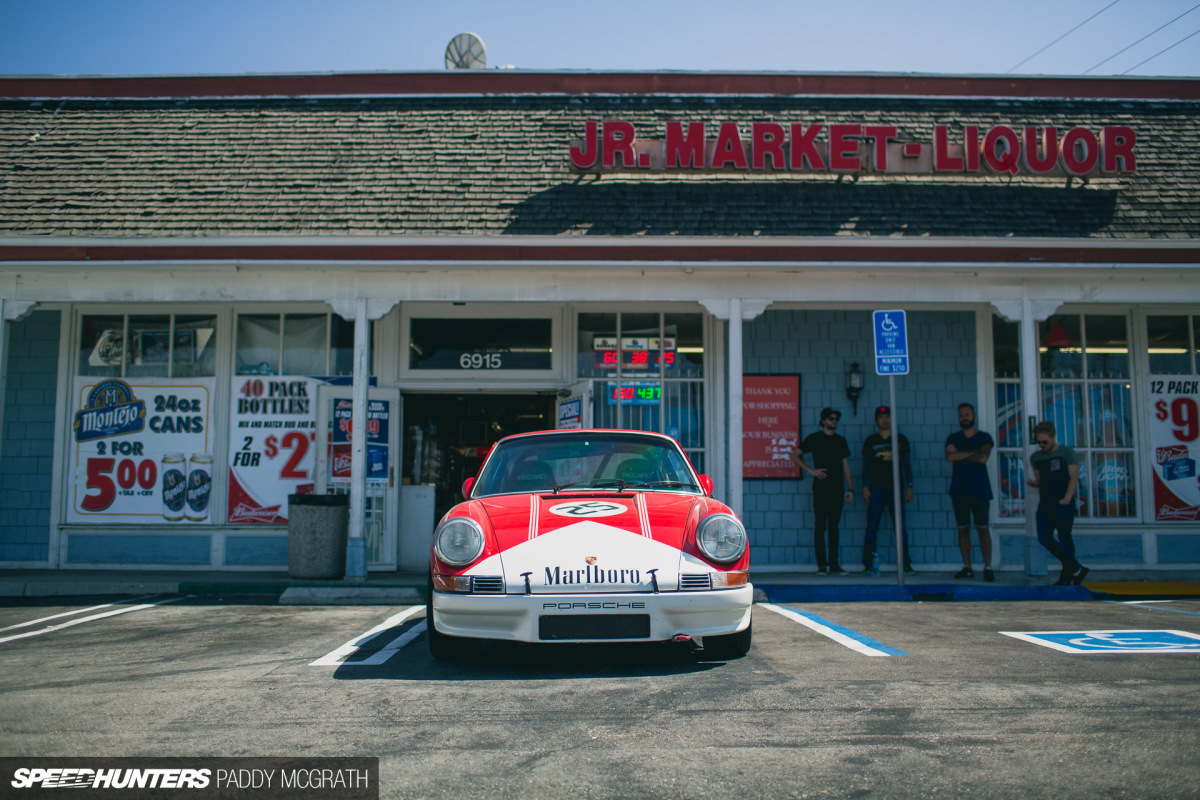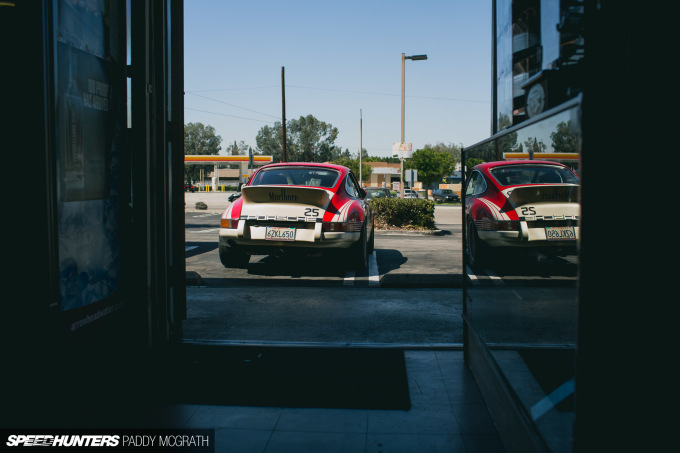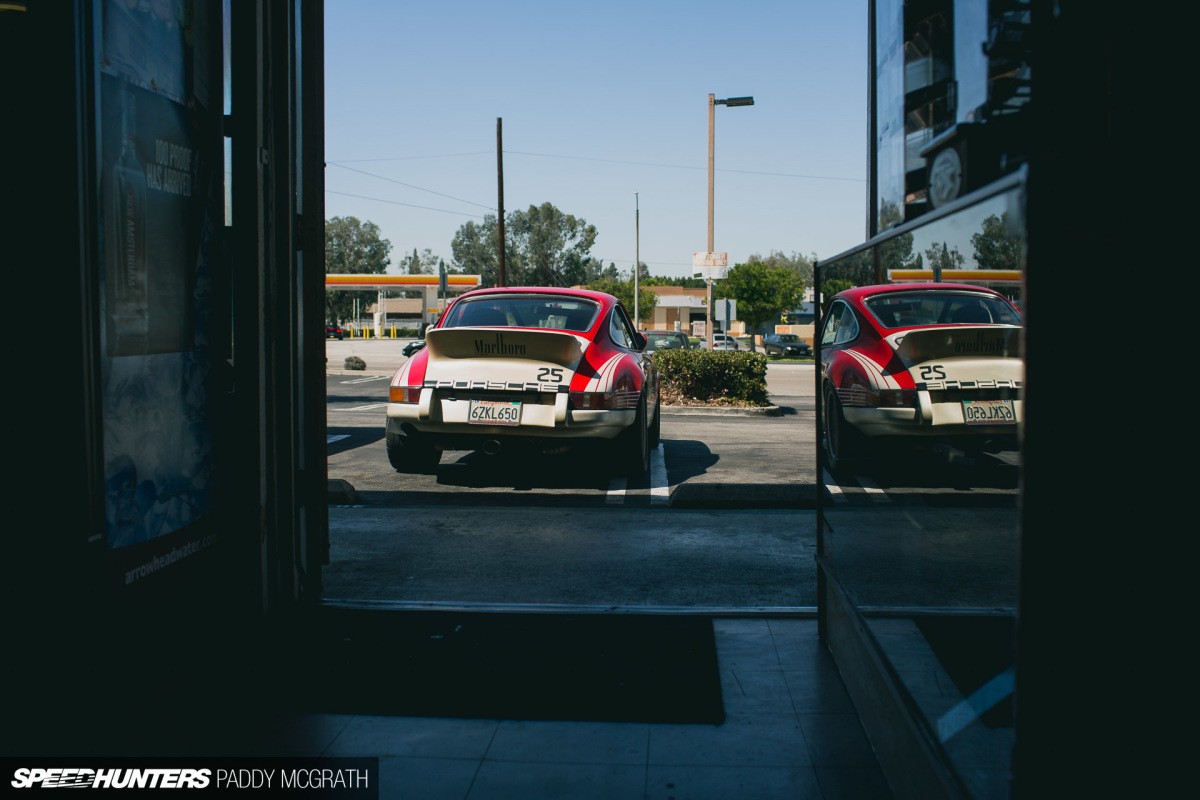 We pulled in at a local store, much to the surprise of the Americans amongst us. Luckily, Arslan could see what I saw and backed me up. It's funny how what some might consider mundane, looks incredible to an outsider. I'm sure that I'm guilty of this in Ireland, but it just looked so authentically USA, with the car parked square in front of the store.
Even from a photographer's point of view, things that would usually really annoy me like the signage and the posters hanging on the wall outside, I just wanted to embrace.
Once more, we hit the road and headed back to the house, this time with me in the passenger seat and Nikita driving. It was good to see how the car could, and should be driven.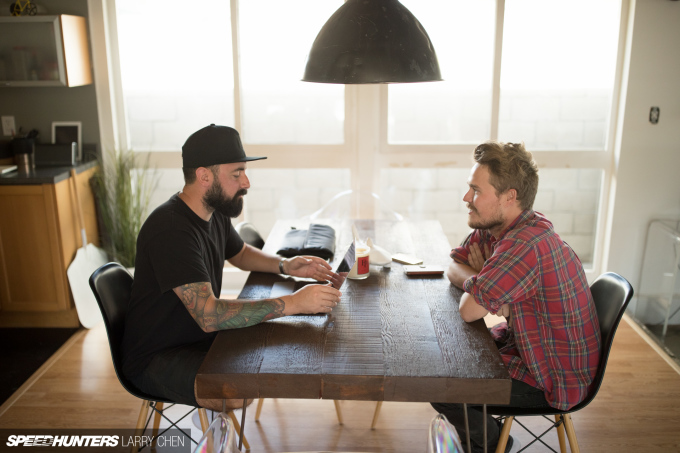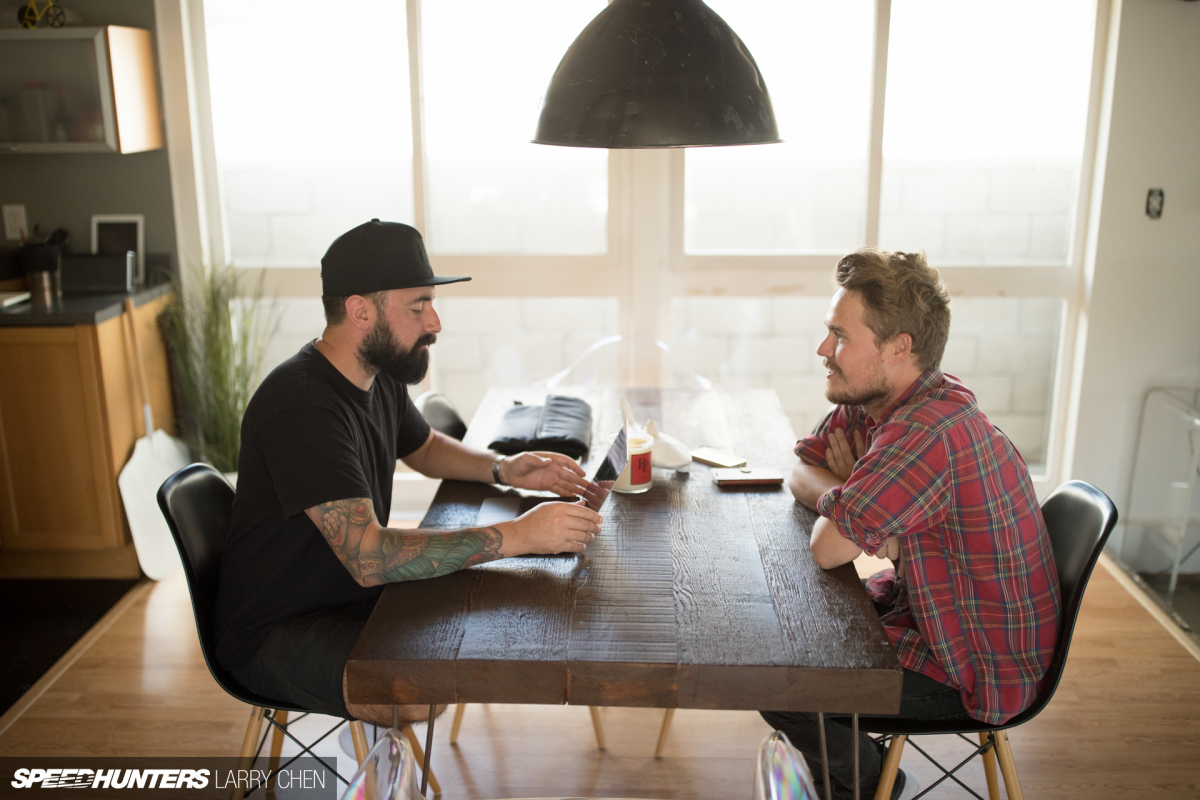 When we got back, Ben was rubbing the sides of his Macbook in an almost zen-like state, while Iliya wondered how much longer it would be before he was free of the bearded British gentleman. Probably.
I took the opportunity to take one more look around the house, constantly finding little automotive gems hidden in every room. I must have known, but it was becoming more and more apparent that this was the almost perfect balance of automotive and real-life living combined into one home.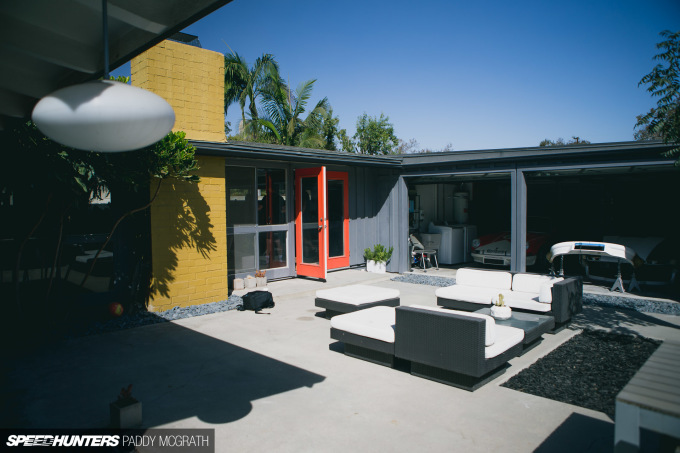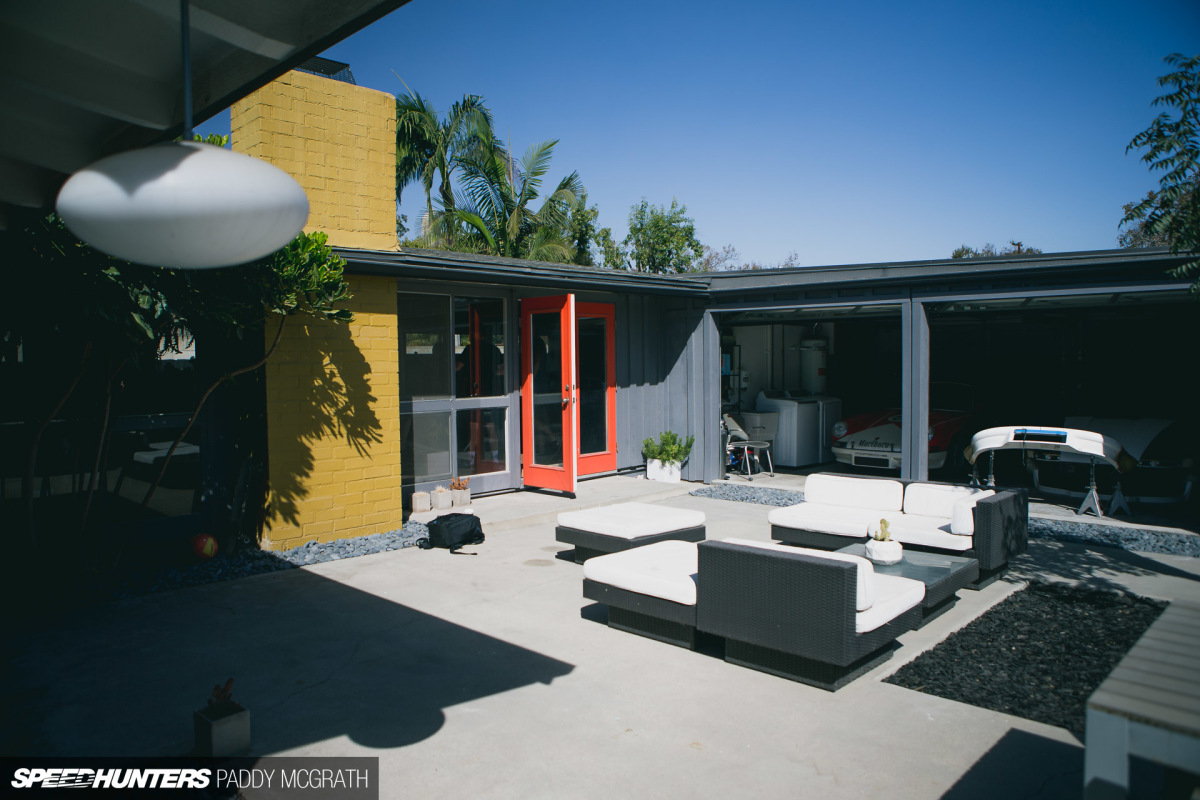 It's just somewhere that's classy. I mean no disrespect to others, but you sort of become immune to the typical garage or workshop with questionable posters on the wall and a mess everywhere. This was just the right balance for me, maybe because I know it's something I could sell to my own partner? Happy wife, happy life and all that.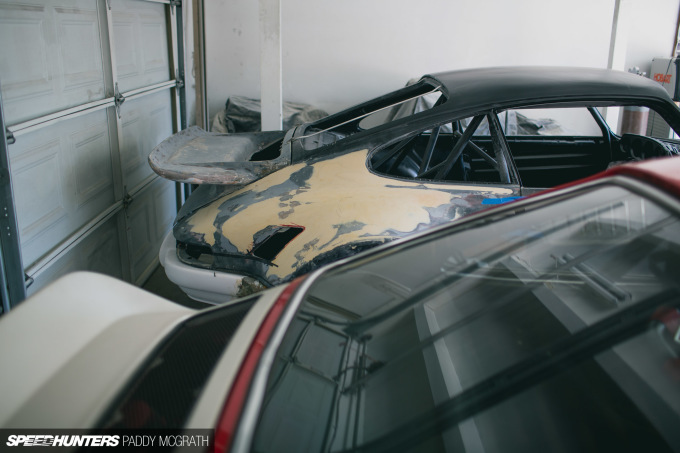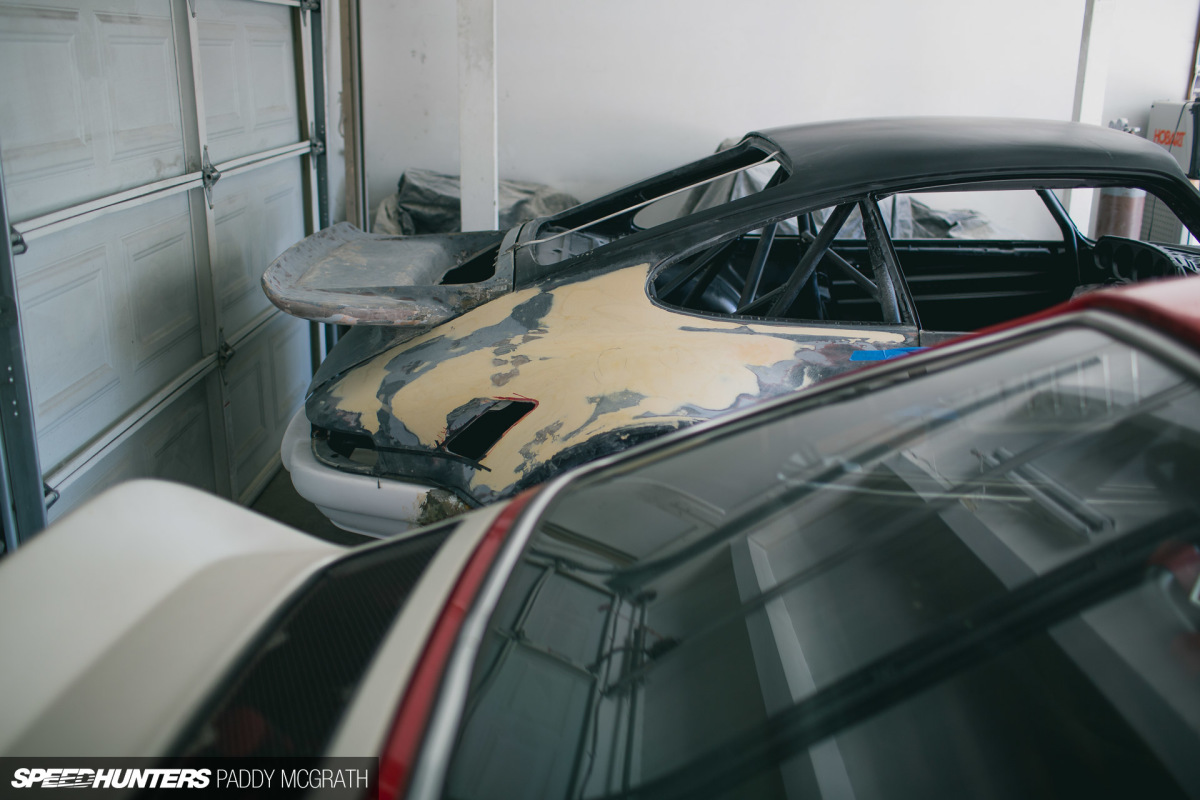 With one complete 911 project, one in progress, a 912 waiting in the wings and a 911 parts car outside, you have to ask, what's the attraction? Why so much love for old cars? Iliya explained succinctly, "I studied transportation design at Arts Centre College of Design, which is ACCD for short. I moved to Italy when I was 15 or 16 years old, to get a head start in car design. There it was such a different way of thinking to the US. In Italy it is all about the idea of beauty and creating that. If anything happens to impact that from a functionality point of view, then that's just the sacrifice you make."
He continued, "Basically, because I am working in the future all the time, the analogue nature of old cars is appealing. It's the simplicity of these cars. I kind of feel like I was born in the wrong time. With the 911, it's the infinite possibilities. There's so much history, it's a timeless thing, and you can take the car in any direction. For me, no other sports car can be as diverse. It's a car that shouldn't work, but it does. It's a car that time should have forgotten. The first car (Marlboro) kind of cemented the fact that I like 911s."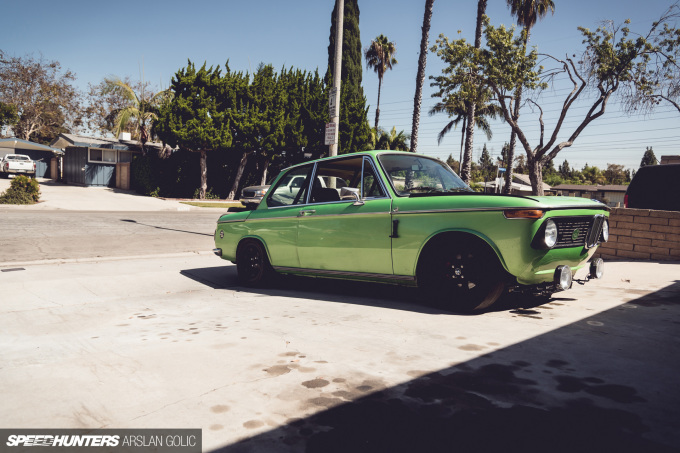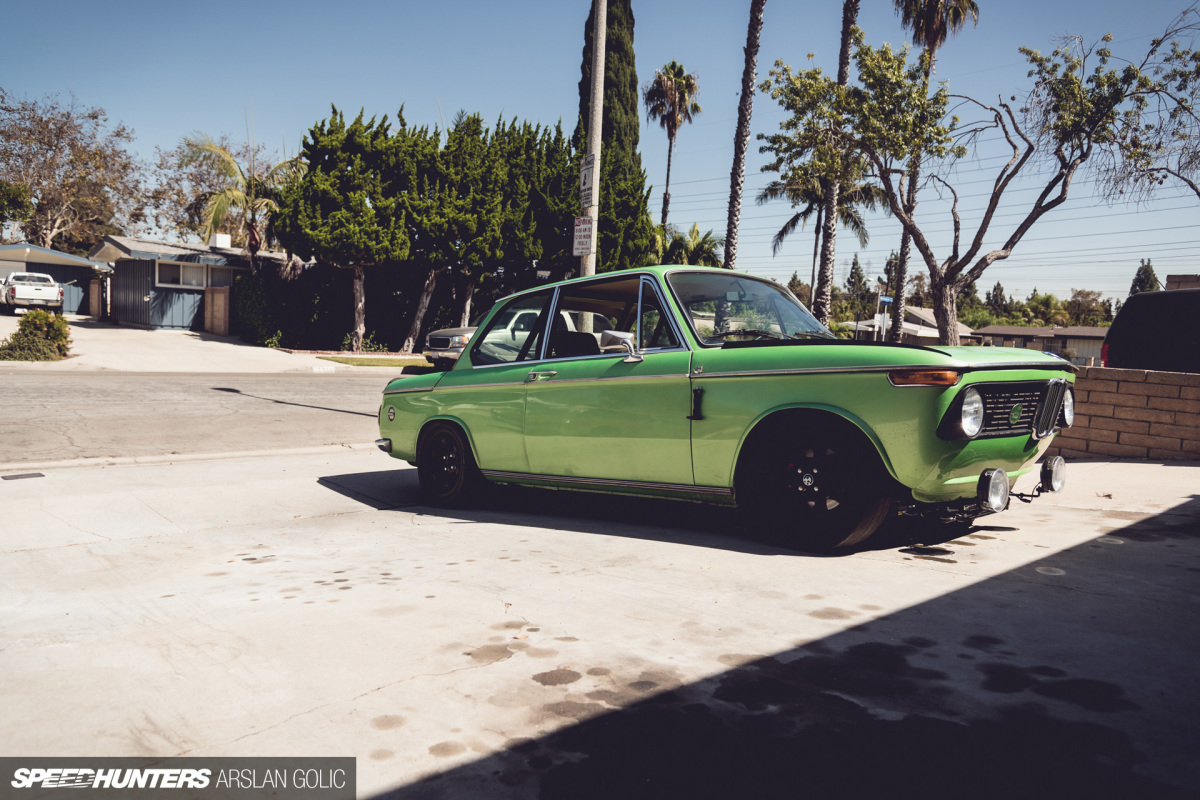 "Something like the BMW [2002] is more logical, more practical, more useable. That's why I love the '60s, because everything represented its own country and place," he finished.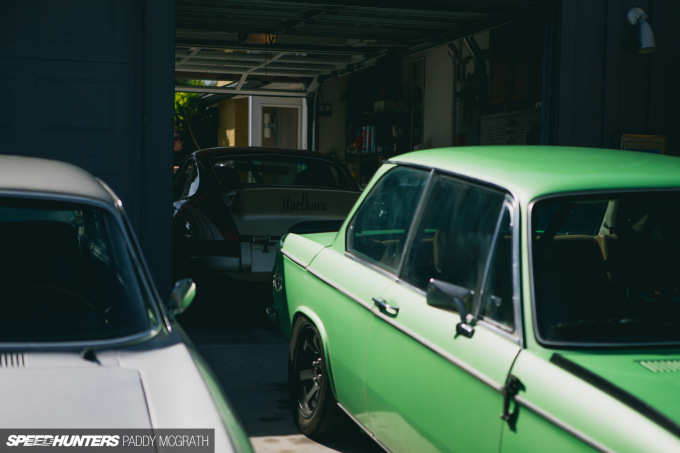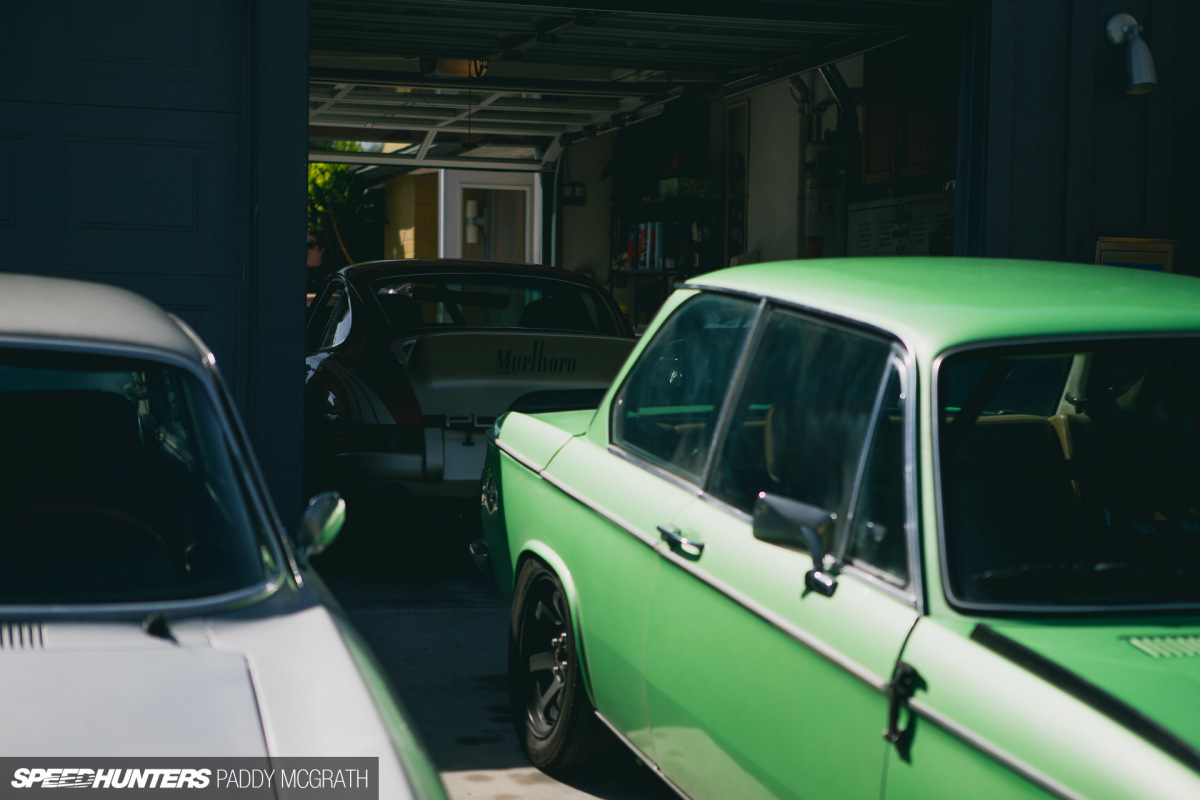 One of the aspects of their home and lives that I appreciated the most, is how both brothers enabled each other. When one would have an idea, the other brother would encourage him to go bigger and better. Their understanding of automotive design is on a complete other level to the rest of us, but despite working within the industry and being surrounded by their work at all times, it's only served to strengthen their resolve.
As we left them get back to their Sunday, I couldn't help but think that this isn't the last we'll hear of them.
 
Paddy McGrath
Instagram: pmcgphotos
Twitter: pmcgphotos
paddy@speedhunters.com
Additional Photography by Larry Chen & Arslan Golic
More Special Features on Speedhunters
Cutting Room Floor