In the late 1940s, the Kaiser-Frazer Corporation came up with the idea to sell a basic small car aimed at entry-level American car buyers. The model would be called the 'Henry J', named after company chairman Henry J. Kaiser.
The company had high hopes for the car, but at the time many American automobile buyers were looking for vehicles that were larger and better equipped, and thus the Henry J never really caught on. Production was over by 1954.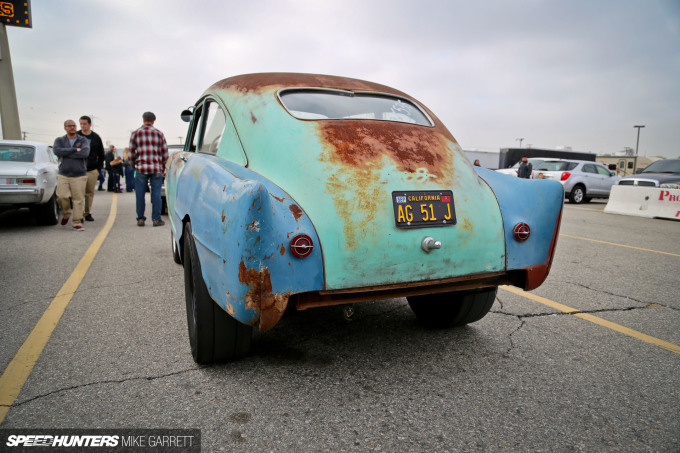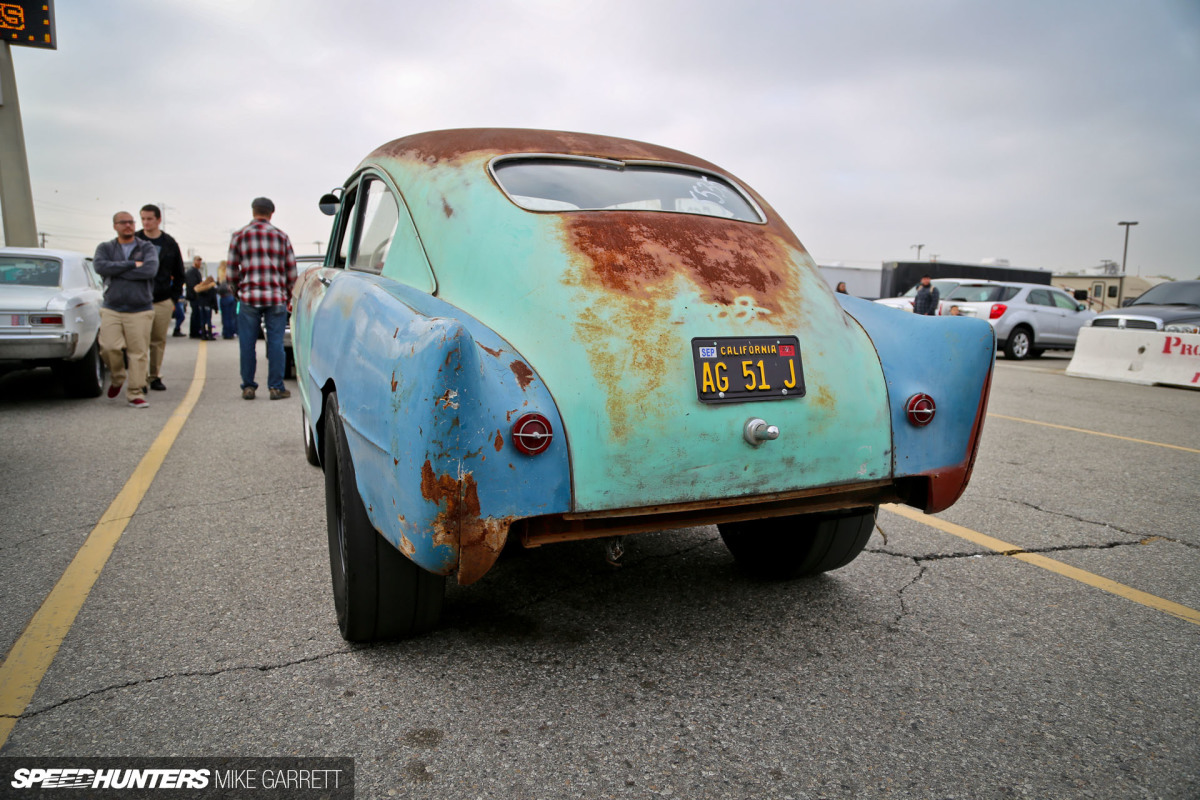 While the general car buying public never really warmed to the Henry J, quarter-mile racers soon did, and the distinct looking, lightweight machines became quite popular drag cars in the years that followed.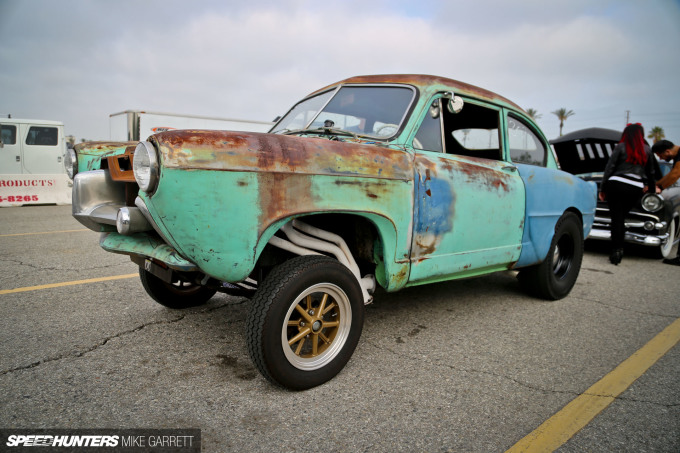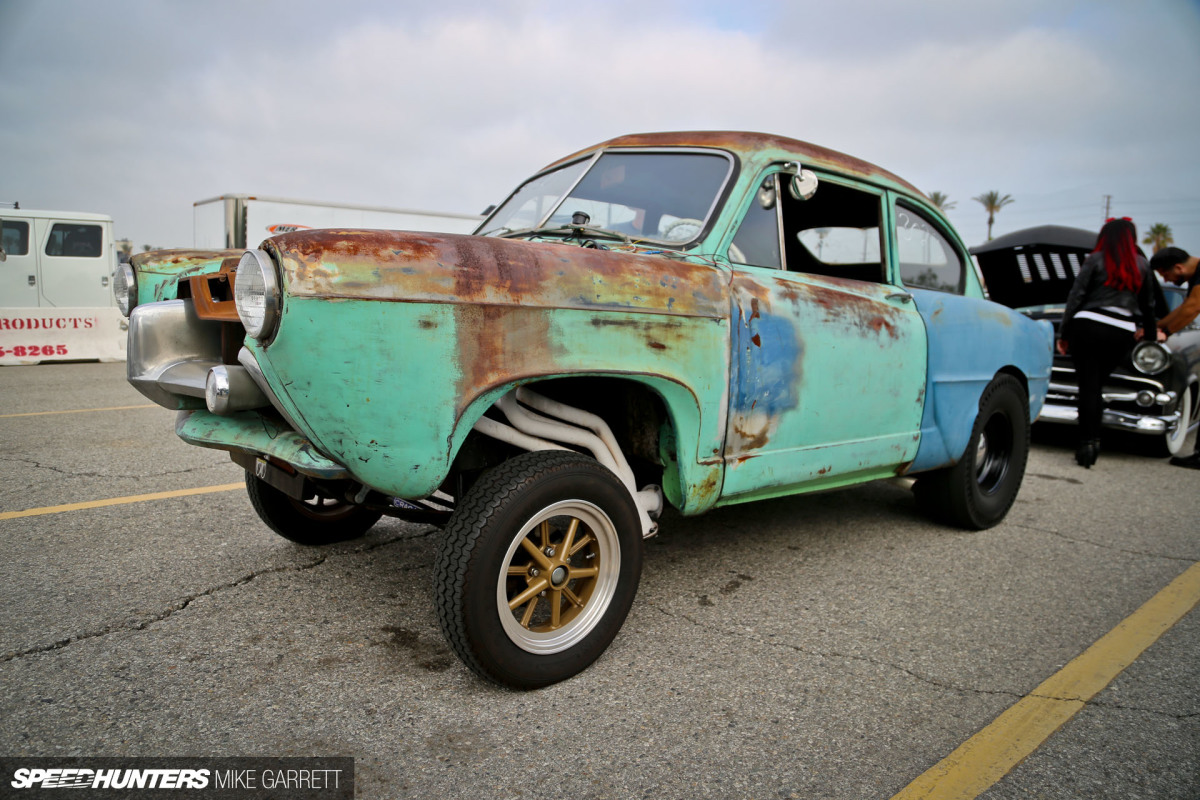 And that brings me to a '51 Henry J that I found at the Mooneyes Xmas Party taking part in the eighth-mile drag races.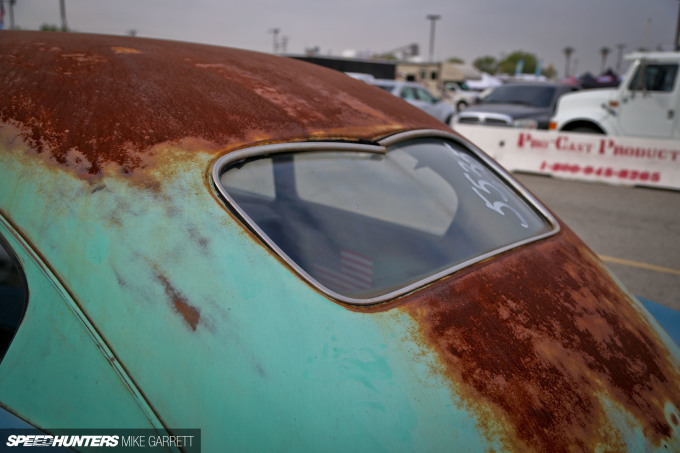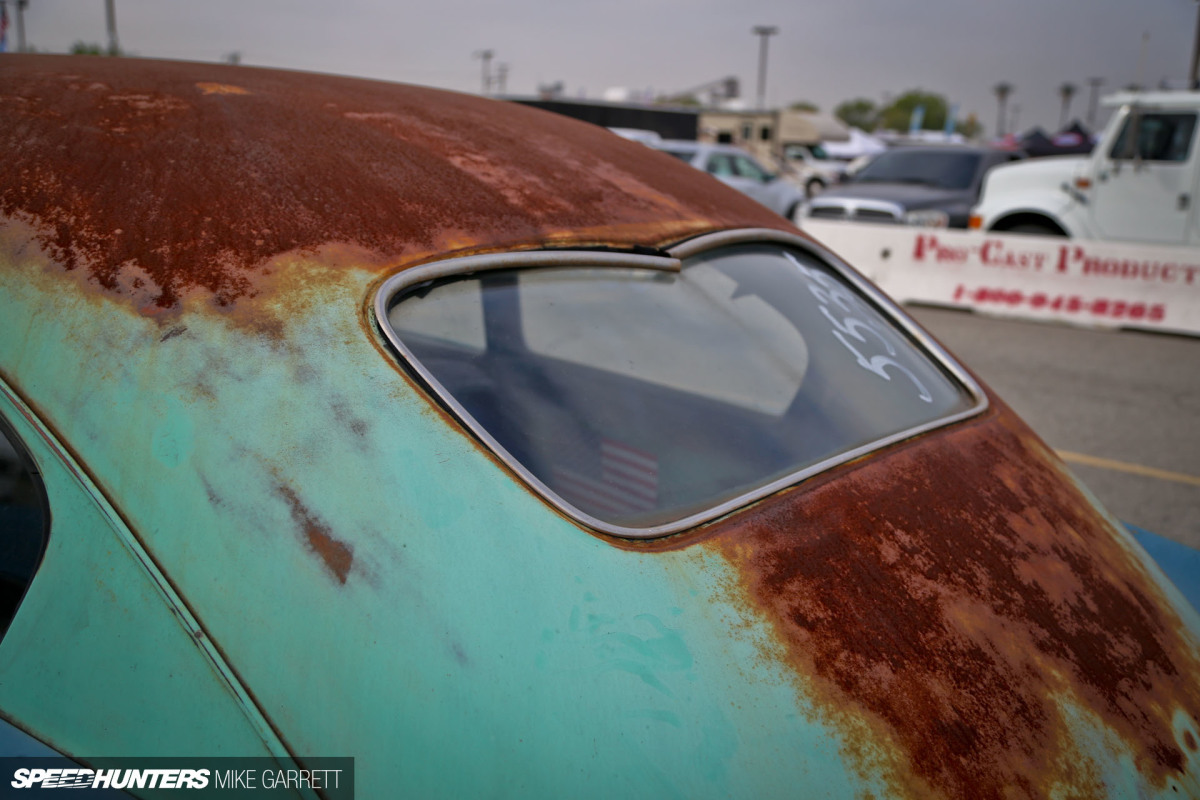 It's hard to mistake the unique styling of the Henry J for anything else, but this car was even more distinct with its patina-rich, multicolored body.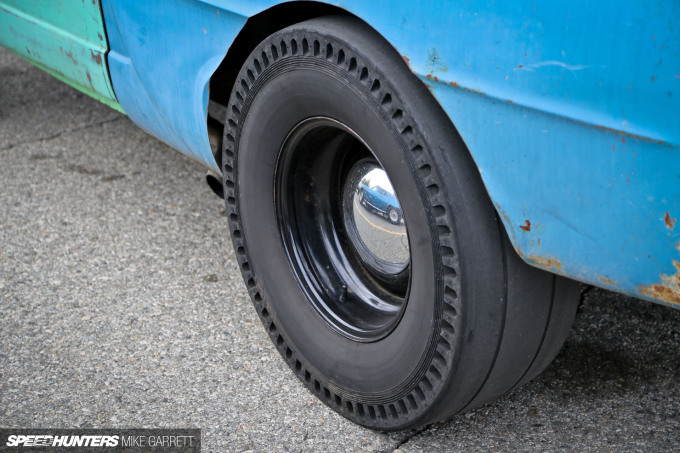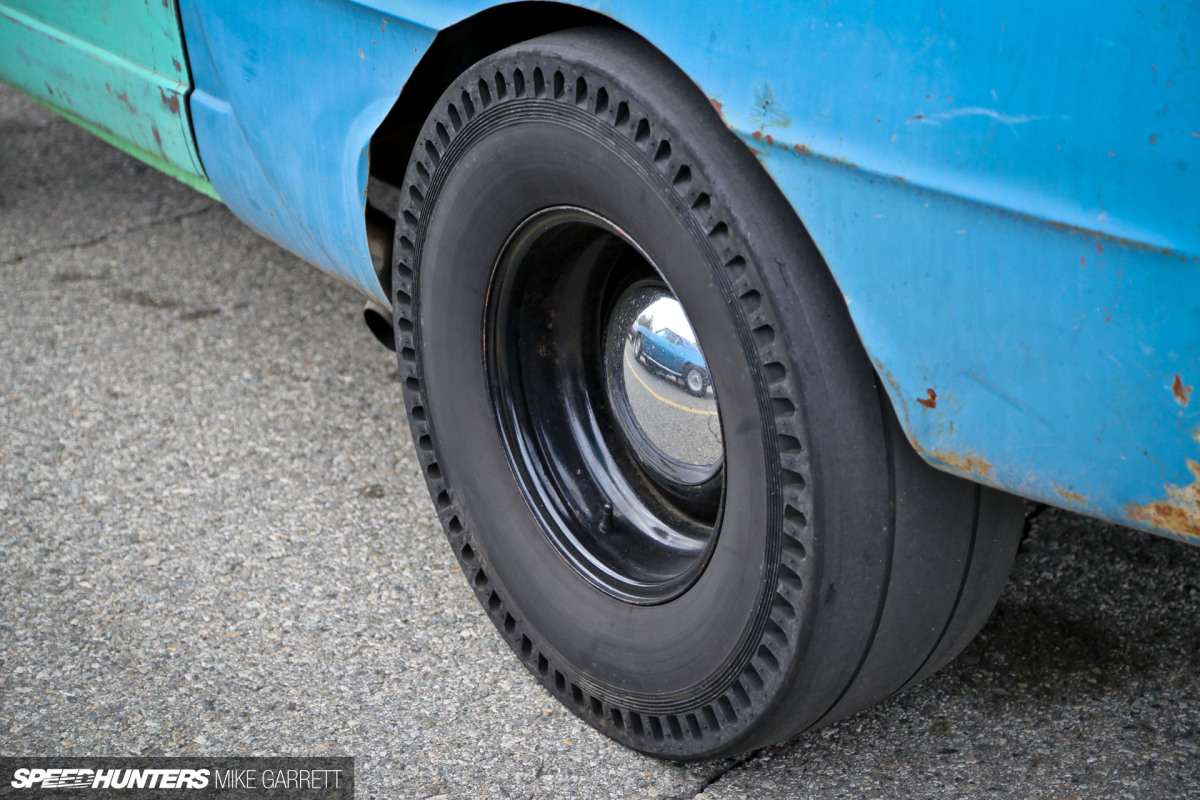 As you can see, it's been built in period gasser style which includes radiused rear fenders with pie crust slicks on steelies in the rear…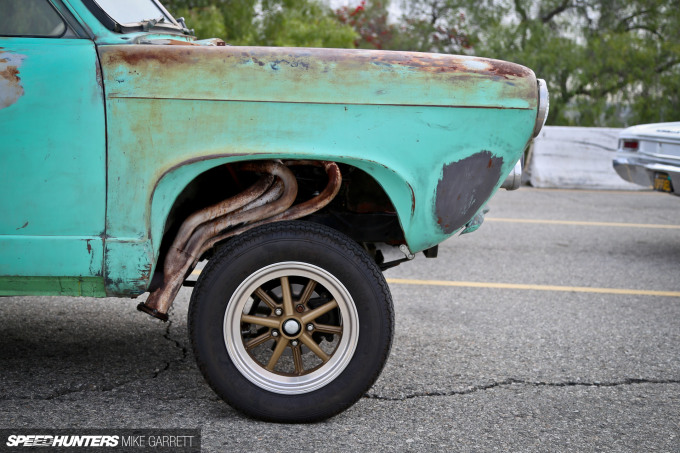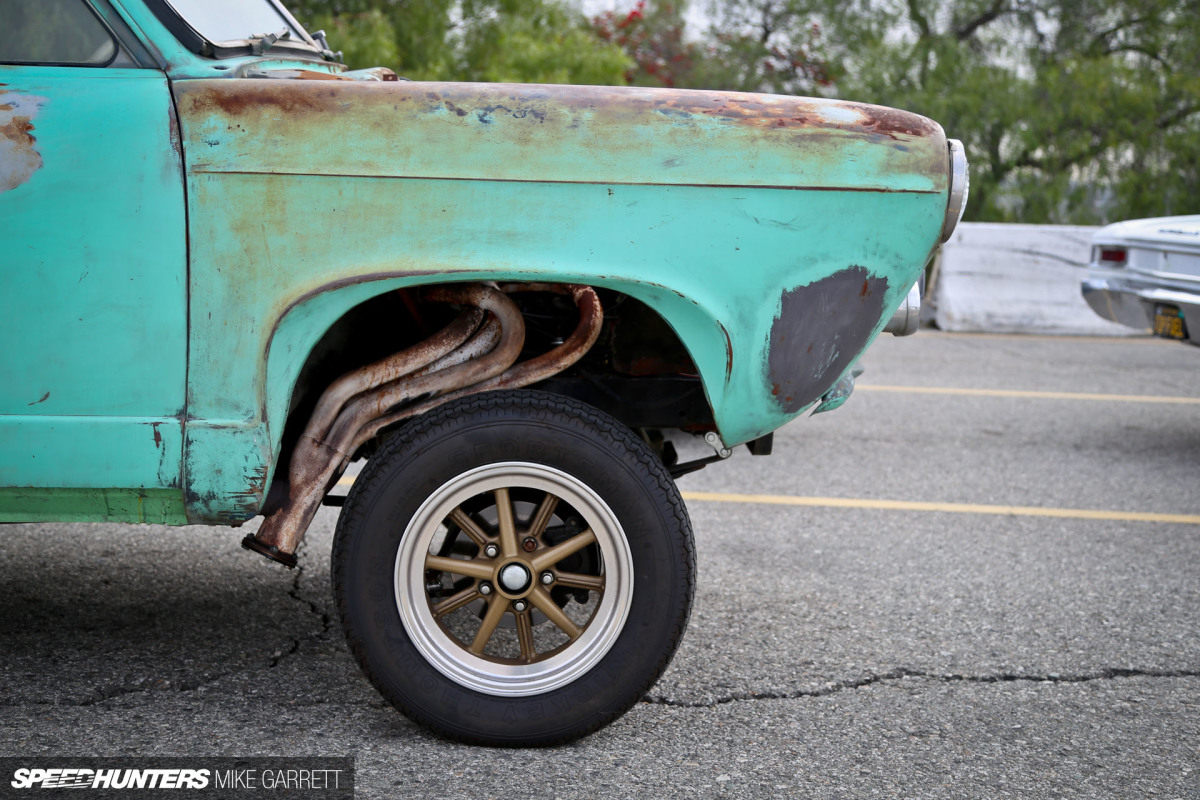 And a high-riding straight axle conversion up front with skinny mags and a big set of headers coming through the fender wells.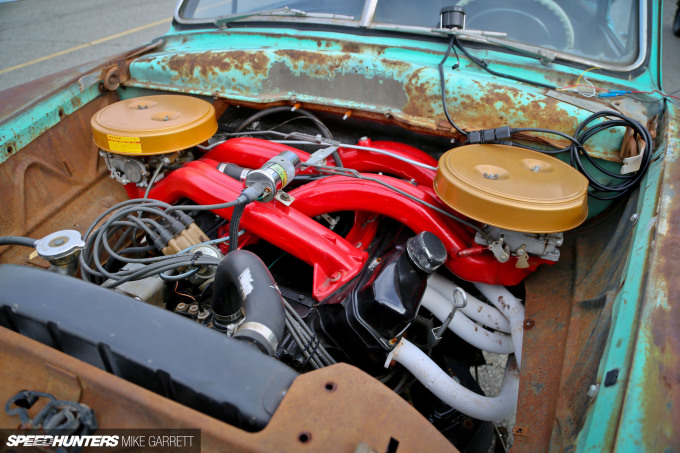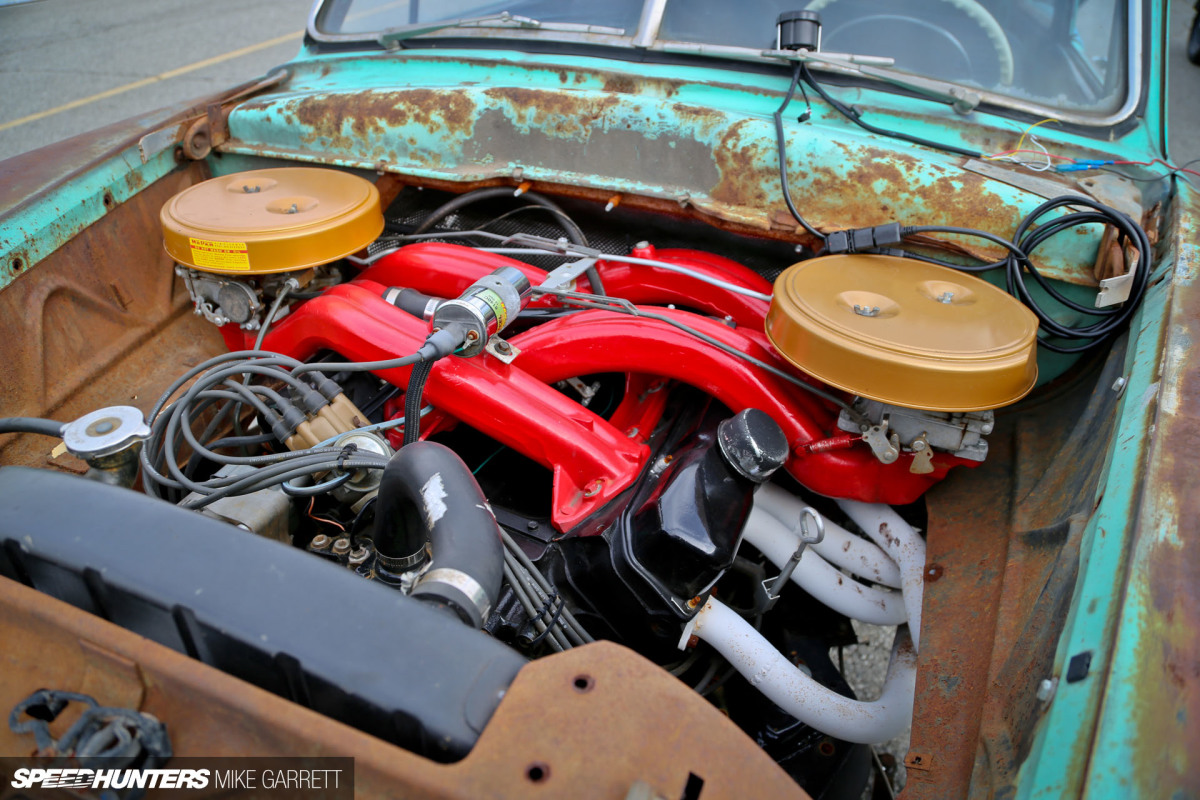 From the factory, Henry Js came with either four or six-cylinder engines, but drag racers quickly abandoned those in favor of V8s. This one's especially cool because it runs a big block Mopar with a cross ram dual carb intake manifold that just barely fits in the engine bay. And there I was expecting to see a basic small block Chevy….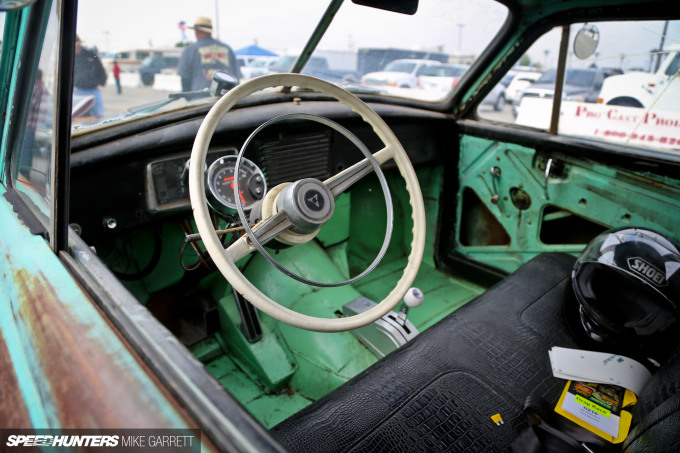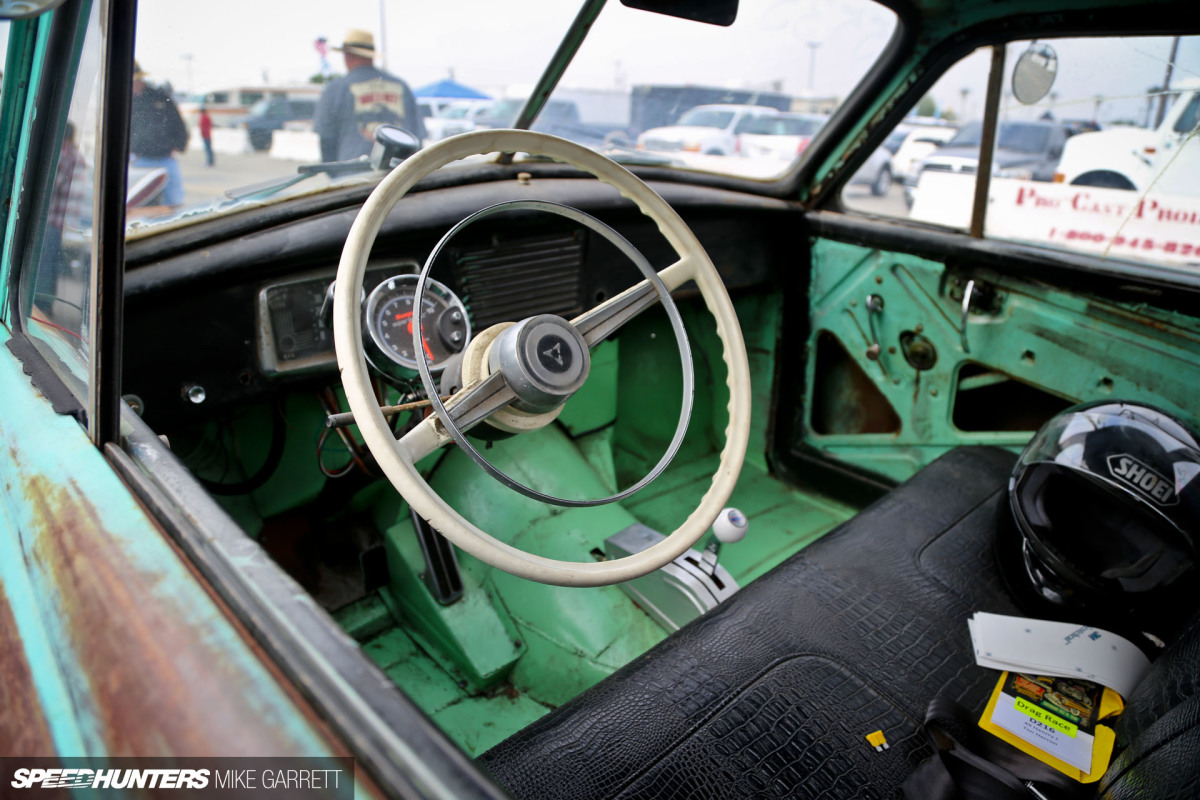 The interior is totally bare bones, and that's fine because this thing is about as far from a show car as it gets.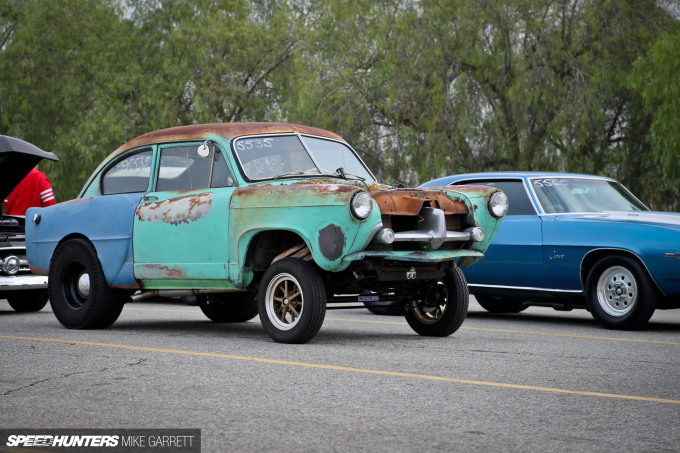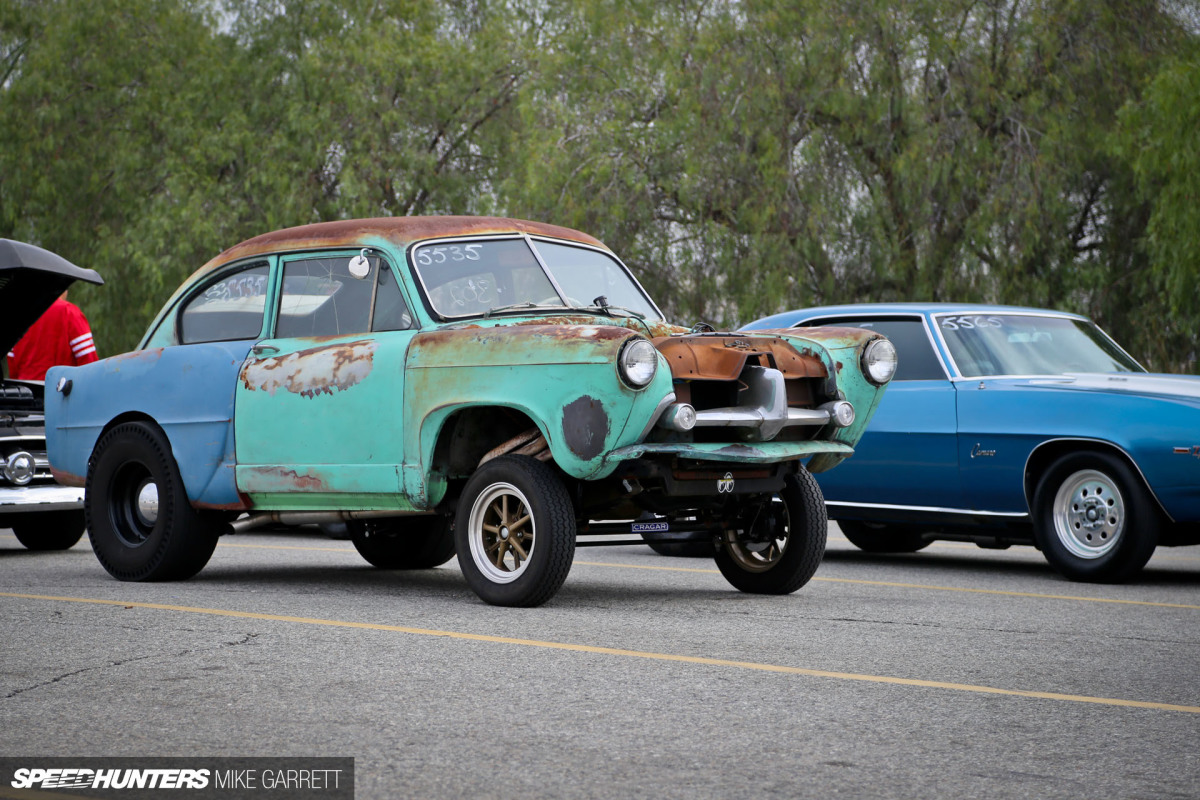 The Henry J is a vehicle that may have been forgotten if it wasn't for the many hot rodders and racers who poured new life into them.
It's surely not the legacy the car's designers were aiming for, but that's exactly what makes car culture so interesting.
Mike Garrett
Instagram: japanifornia
mike@speedhunters.com