When it comes to building a custom car, 1949-1954 Chevrolets are some of the most popular start points.
Available in several different body styles during its five-year run, the '49-'54 Chevys are right up there with the '49-'51 Mercury and the Shoebox Ford when it comes to quintessential platforms for customizers. It's been that way since the beginning of the custom movement too.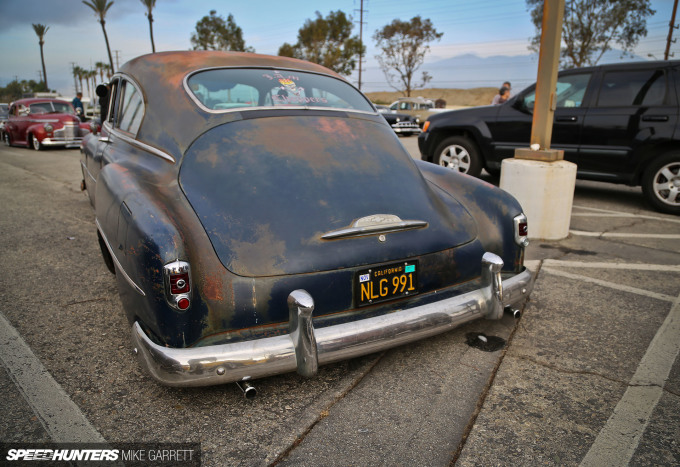 It also means that building one to stand out from the crowd can be difficult. But there were dozens of them at the Mooneyes Xmas Party on Saturday, all built in different styles and with varying degrees of customization.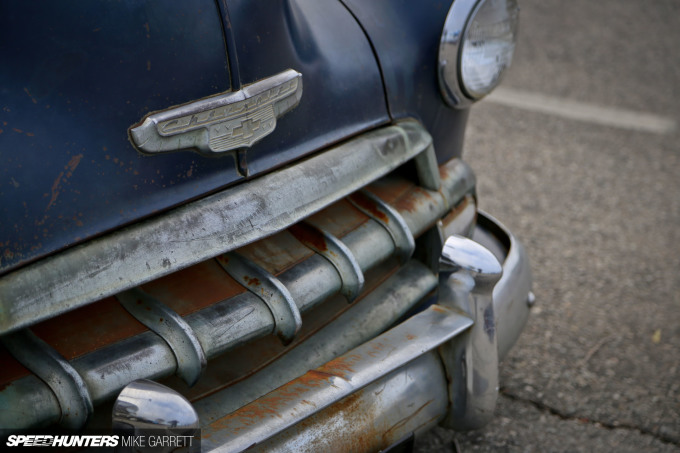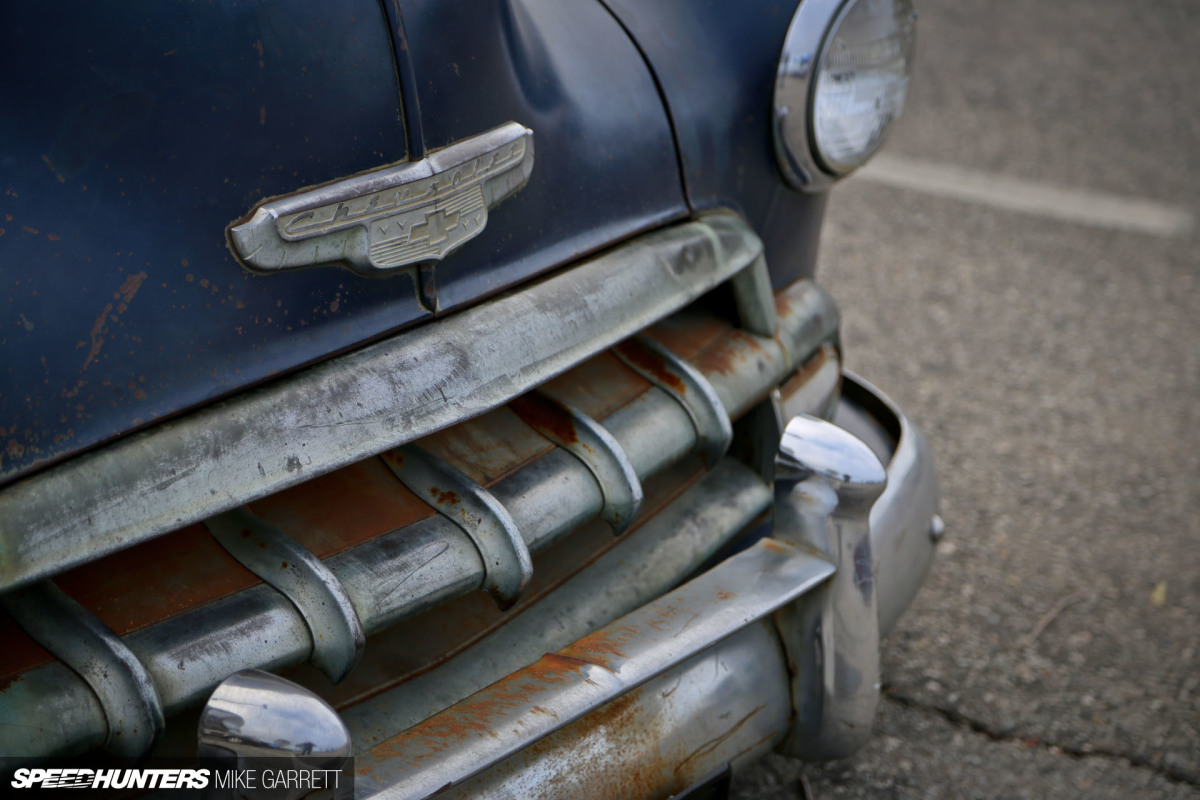 However, this '52 Chevy Fleetline stood out to me because of how original it is. The Fleetline, with its sloping, fastback roofline is certainly one of the most attractive of the '49-'54 Chevys, and the owner has done well here to let those lines speak for themselves. In comparison to the chopped and smoothed customs that are so popular, this all-original body keeps its door handles and all of its trim, and it's actually pretty refreshing to see.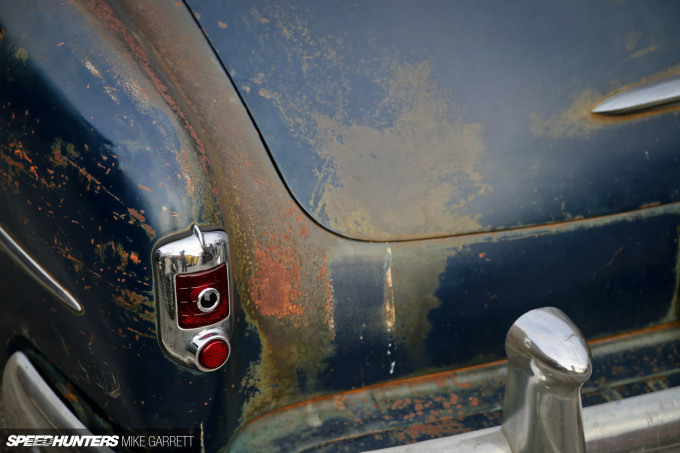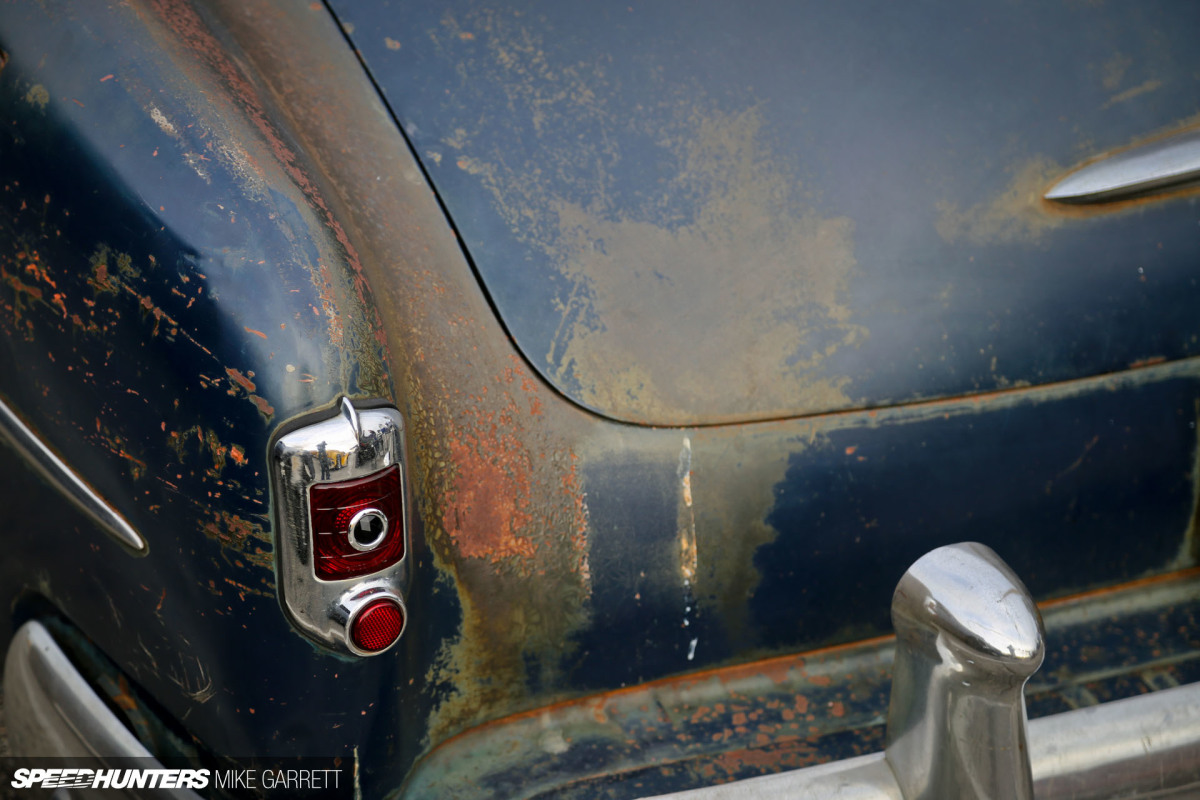 Of course, there's no immaculate paint job either. Instead, you'll find an exterior which proudly wears its decades of rust and wear.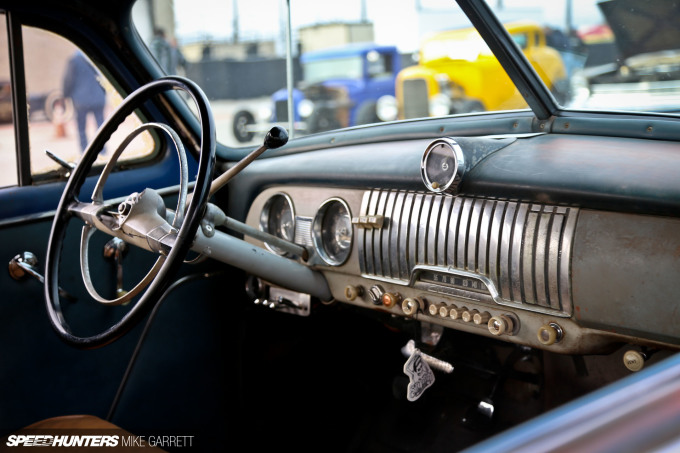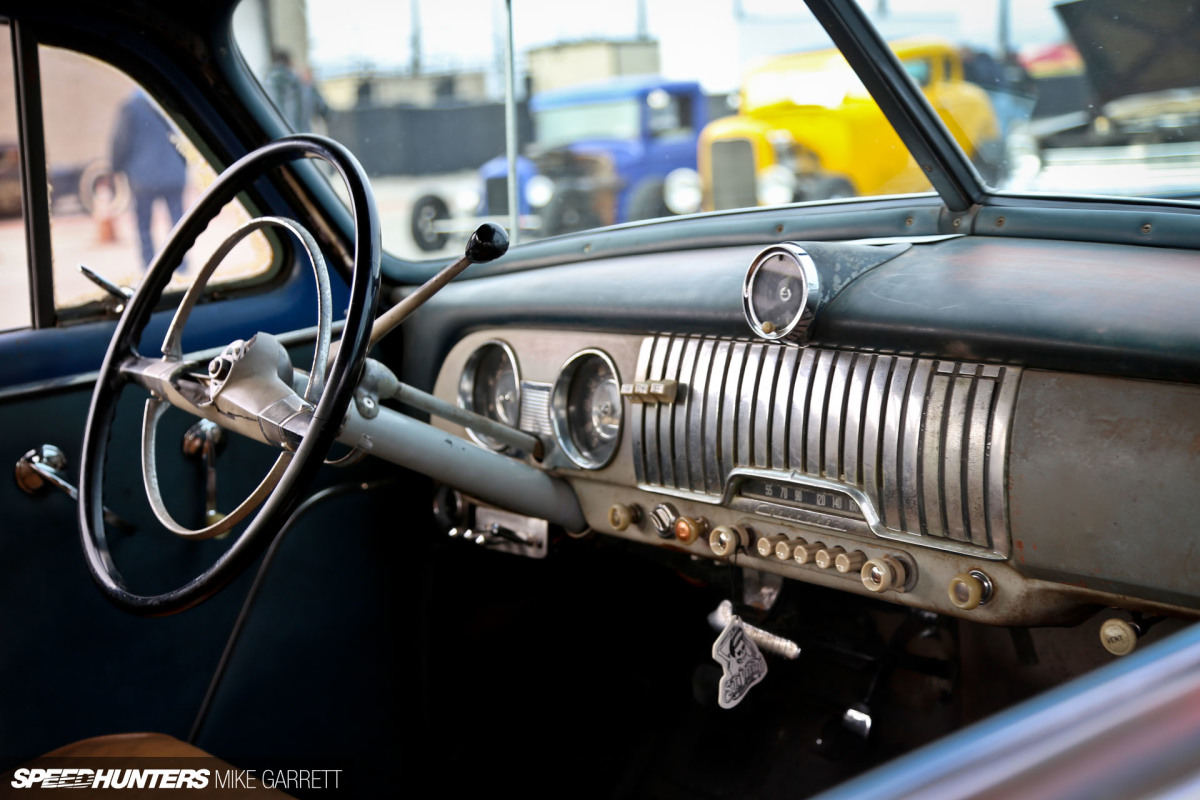 And it's the same story inside; there's not a replacement or aftermarket part to be seen.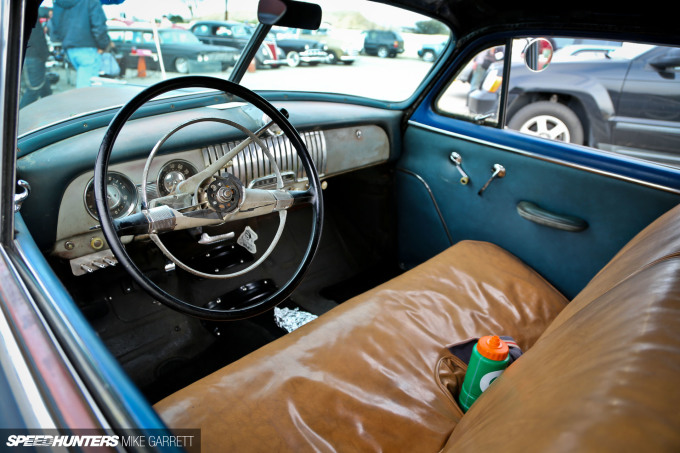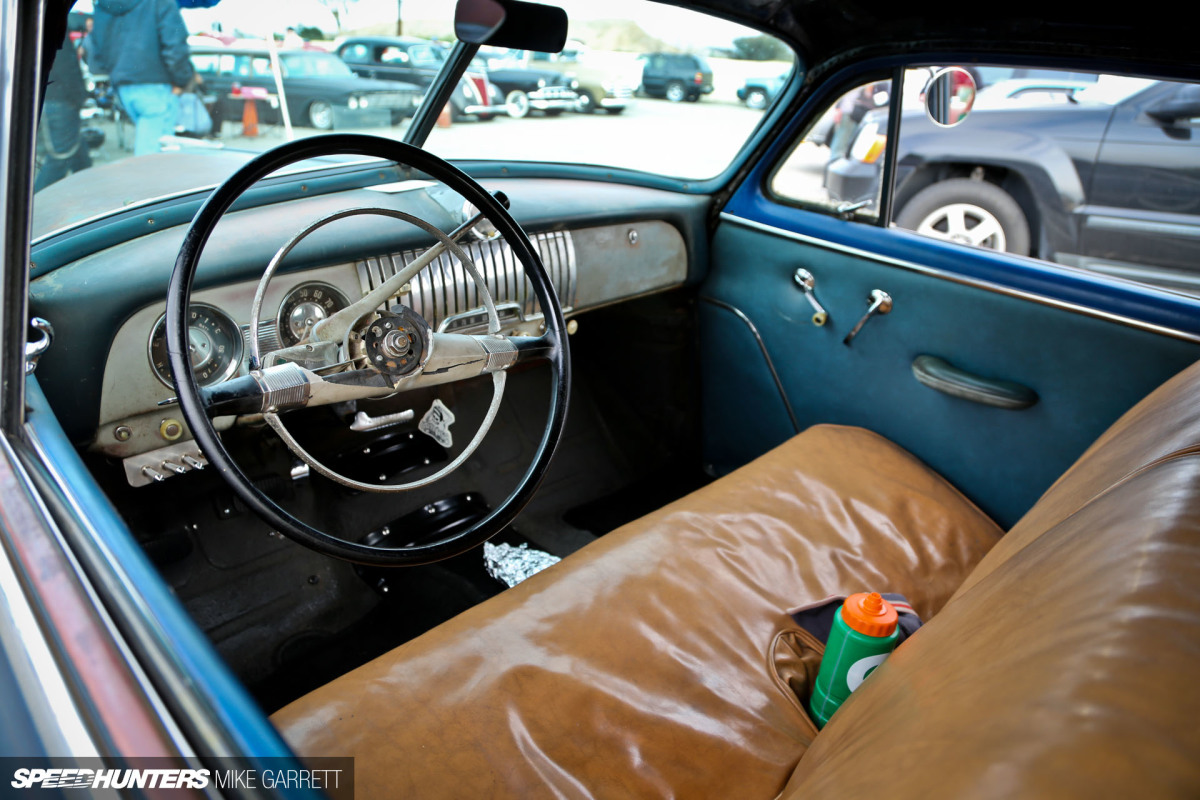 If you look closely though, you'll see the controls for the one part of the Chevy that is quite different from stock – the suspension.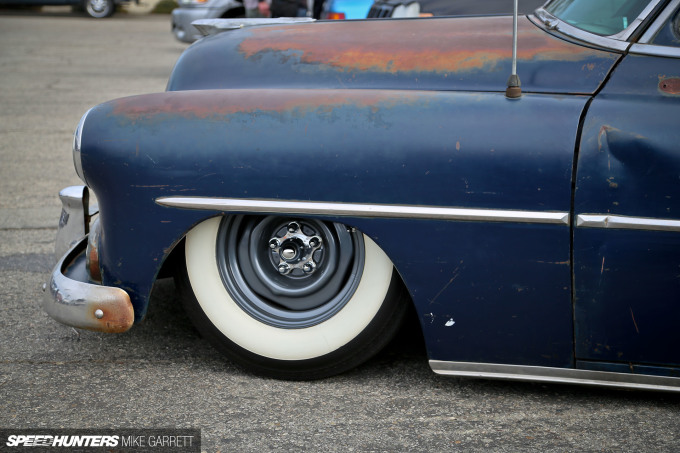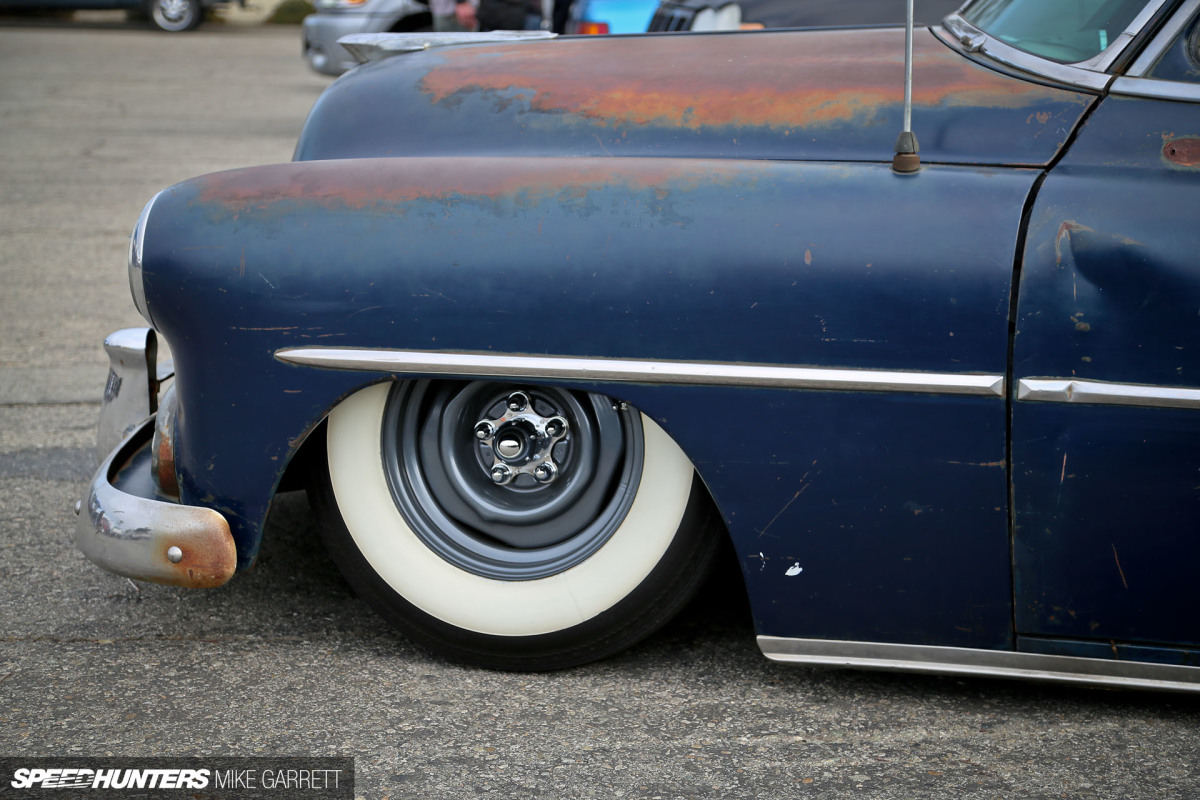 Yes, the Fleetline is sitting on air bags and during the Mooneyes show it was naturally laid out onto the ground. Even the wheels are understated with fat white-walls around uncovered steelies.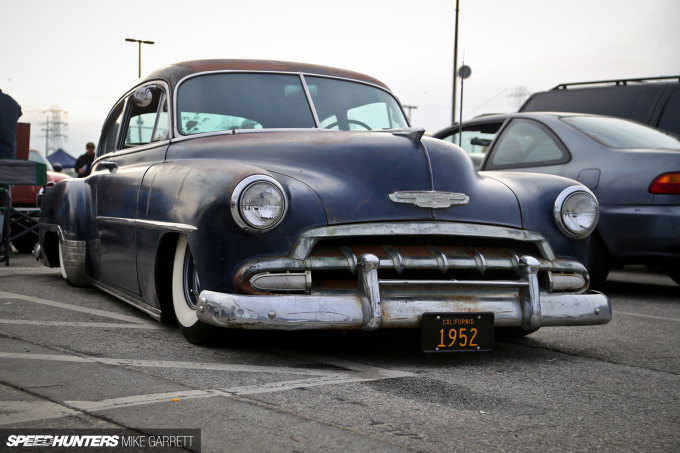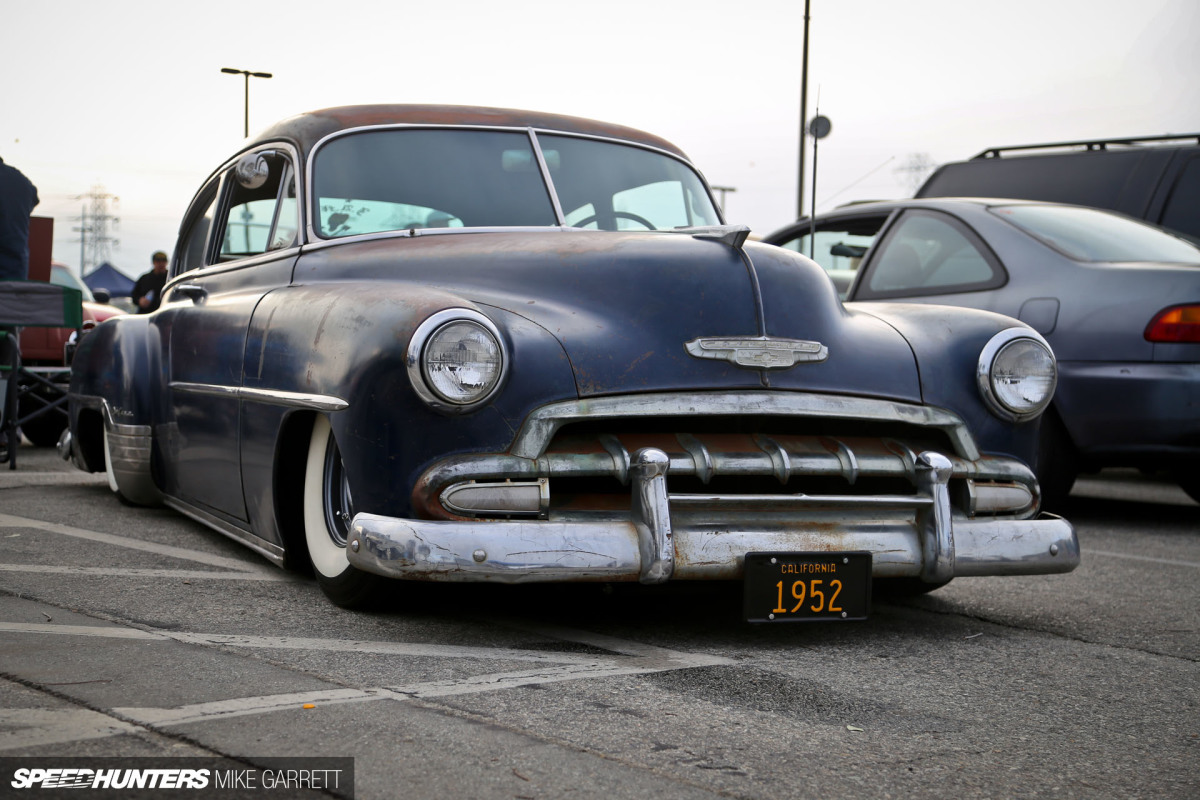 It's an extremely simple formula, but one that also works very well. With only the slammed ride height, you can see the beauty of this '52 Chevy Fleetline in a whole new way. Or maybe I'm just a sucker for original looking cars that have been dumped to the ground?
Stay tuned for more spotlights from the 2016 Mooneyes Xmas Party.
Mike Garrett
Instagram: japanifornia
mike@speedhunters.com