During my coverage of last weekend's VTEC Club USA event at Buttonwillow Raceway, I mentioned that one of the most appealing aspects of this fast-growing series is its budget-friendly nature. The cars that compete are very 'real world' – machines that just about any enthusiast can aspire to build and own themselves.
This 1993 Civic VX hatchback is the perfect example of a VTEC Club car, and it just happens to be owned by our old friend Yuta Akaishi.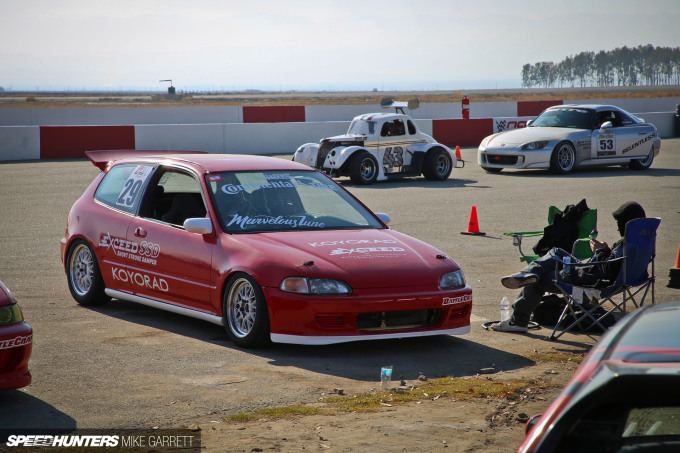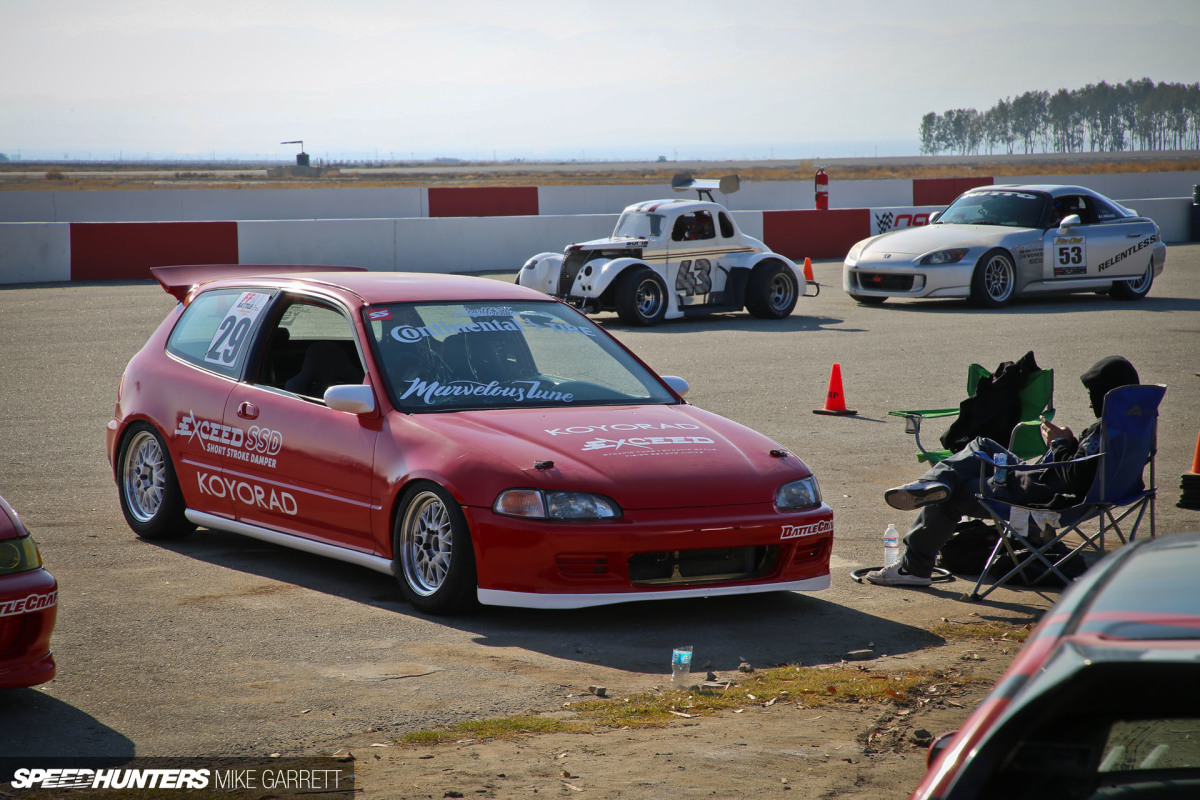 Yuta became internet famous back in 2009 with his 240Z, but more recently he's settled himself into the Honda track scene. You might even remember his Civic sedan feature that we ran a couple years ago.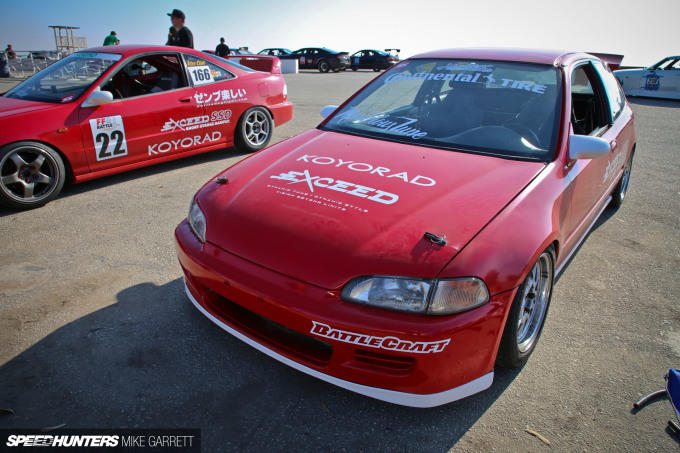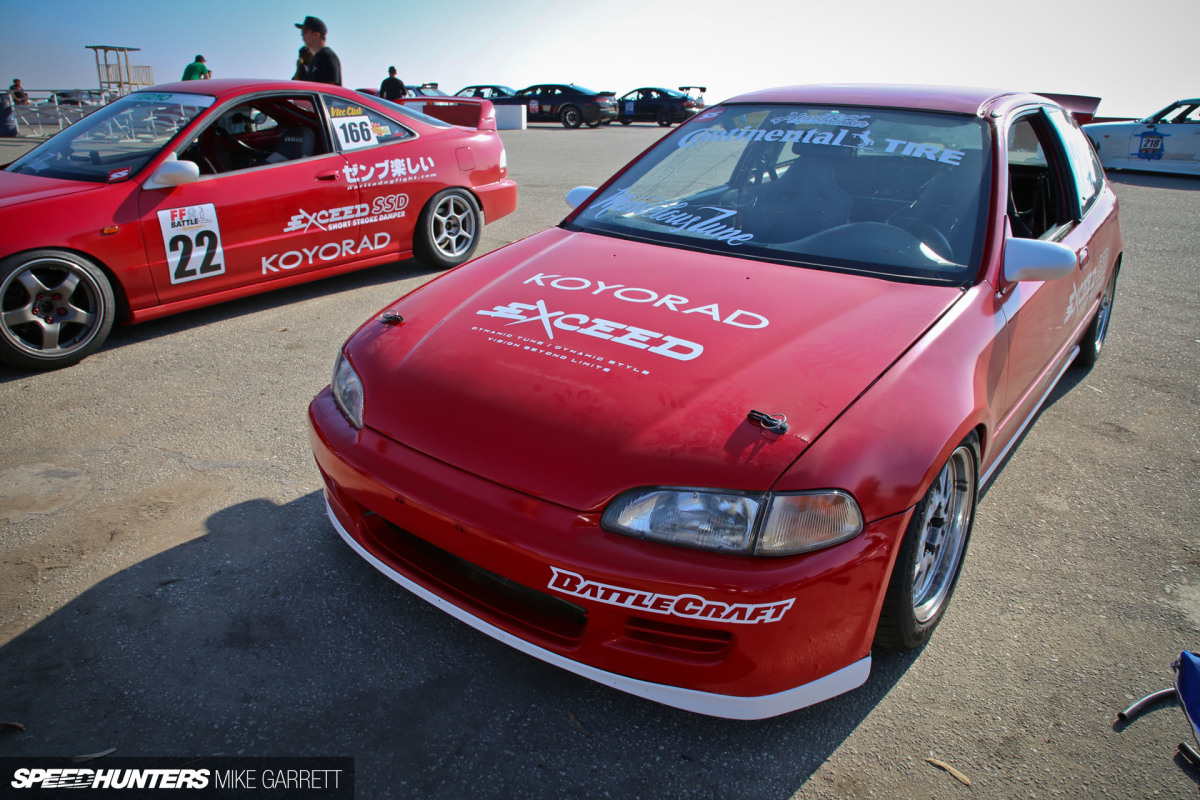 Yuta still has the white four-door, which is currently in the midst of an extensive rebuild, but in the meantime he's started playing around with this hatchback. It was a project that initially started as a low-buck beater, but it's become far more focused as the months have gone on.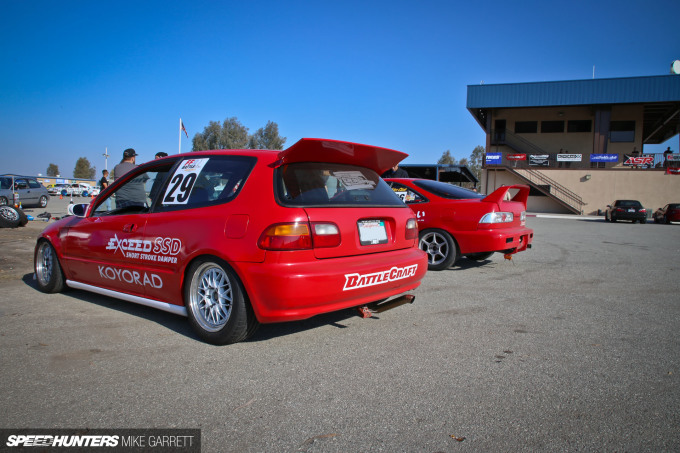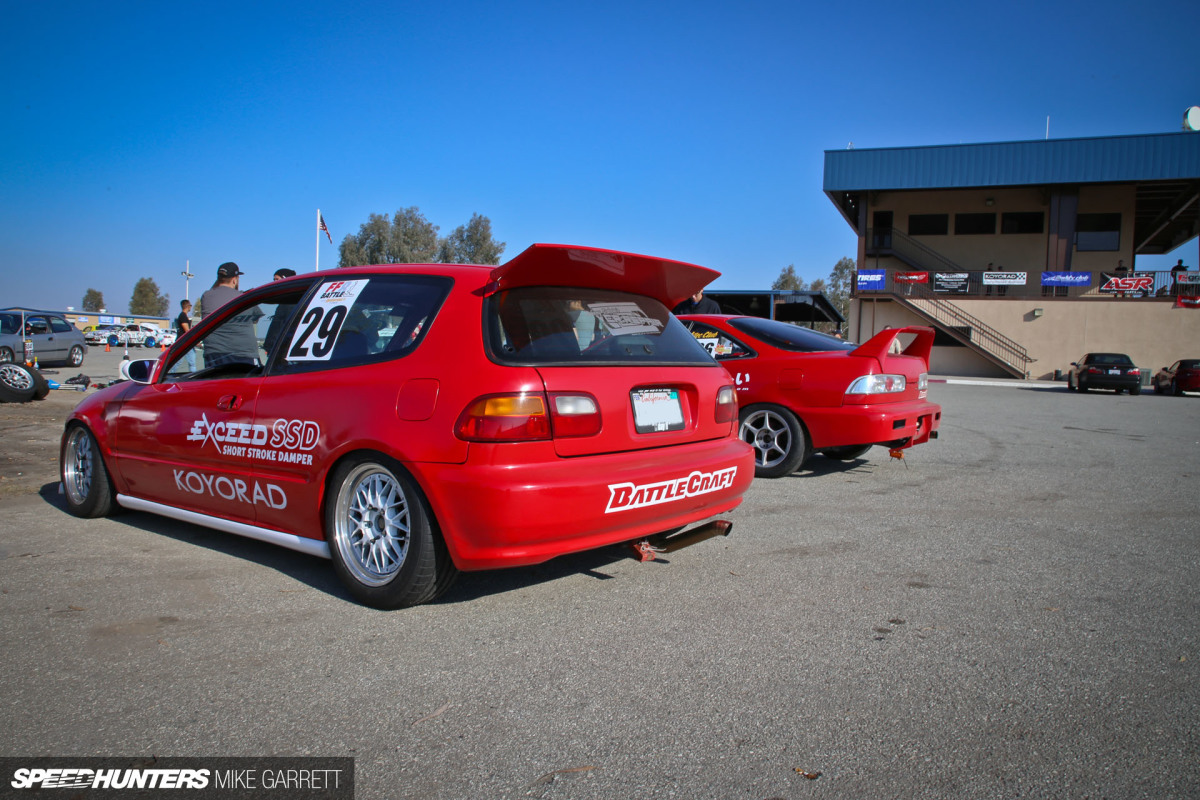 As you can see, Yuta has taken a retro approach with the exterior styling of the EG. The red and white color scheme throws back to the '90s, and the choice of 15-inch SSR Dori Dori wheels further builds on the old school character.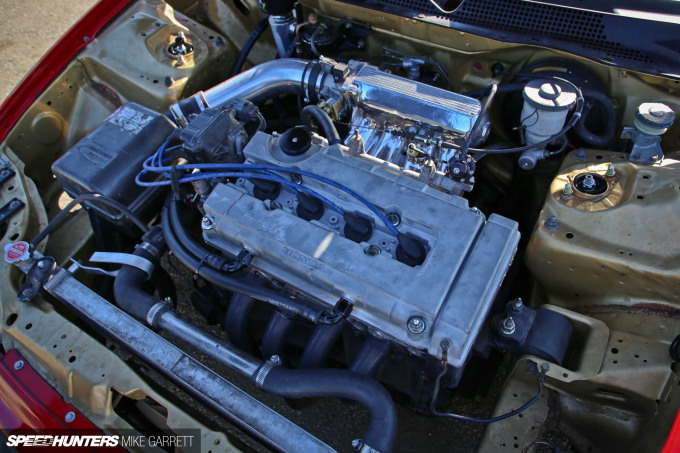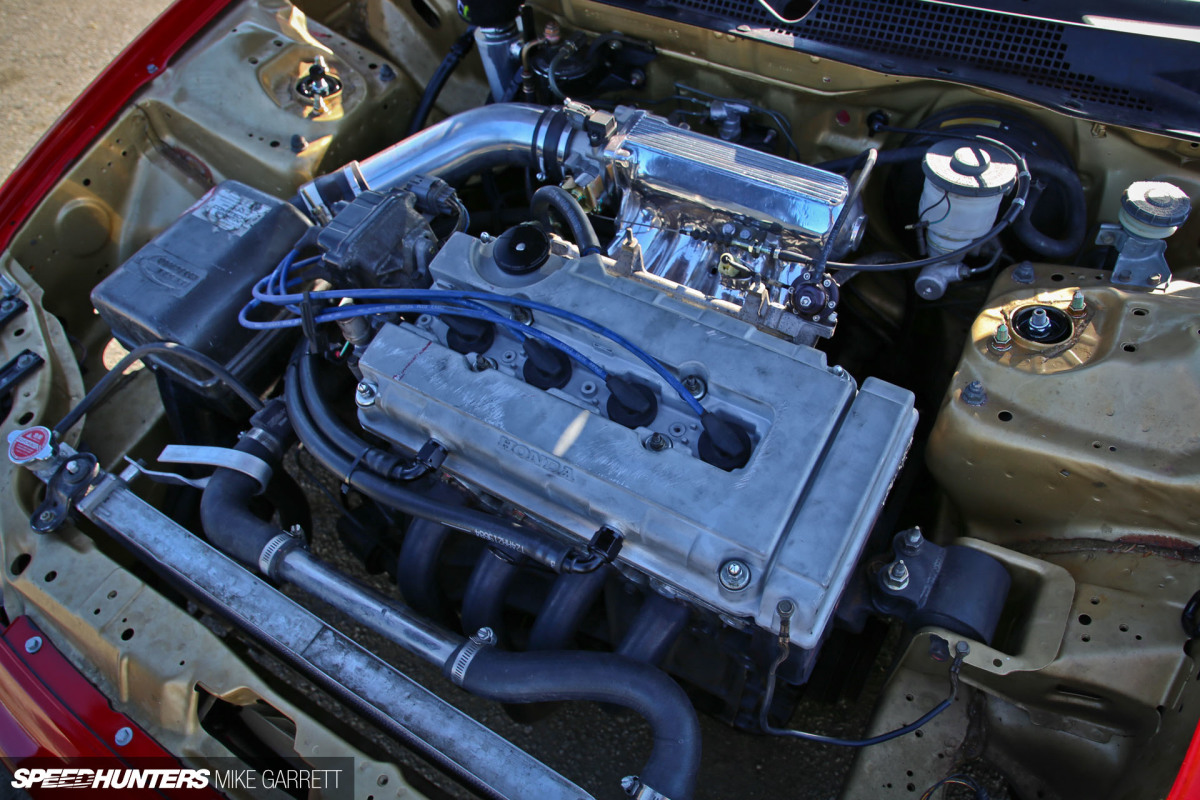 Under the hood sits a naturally aspirated B18C motor that originally came from a '97 Integra Type R but has since been fully rebuilt and beefed up internally. It puts down 187 horsepower to the wheels, which is plenty for Yuta to stay competitive with his VTEC Club brothers.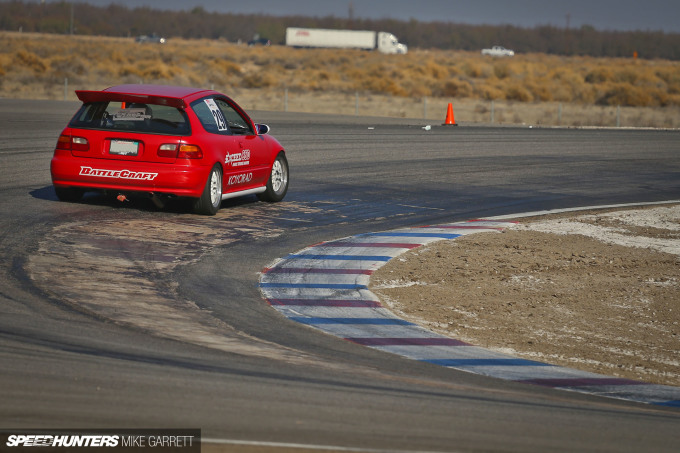 Many of the cars that run in this series do a great job of balancing style and function, and Yuta's Civic is no different. Its sits low and mean with Integra Type R suspension components and a set of Exceed SSD coilovers that keep it completely usable both on the street and the track, while a 4.9 final drive M Factory limited slip differential helps put the power to the ground.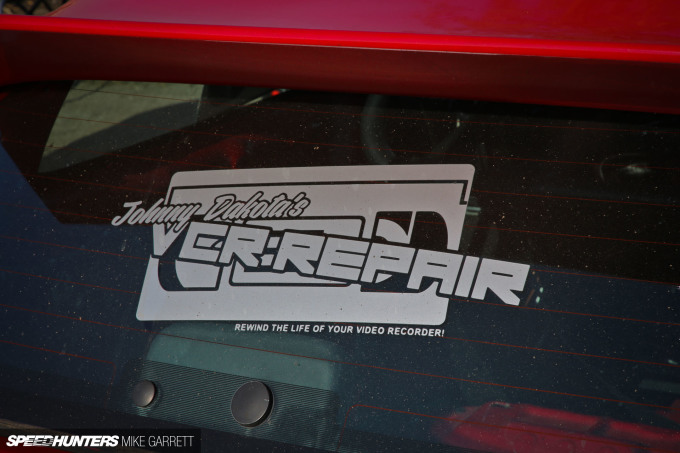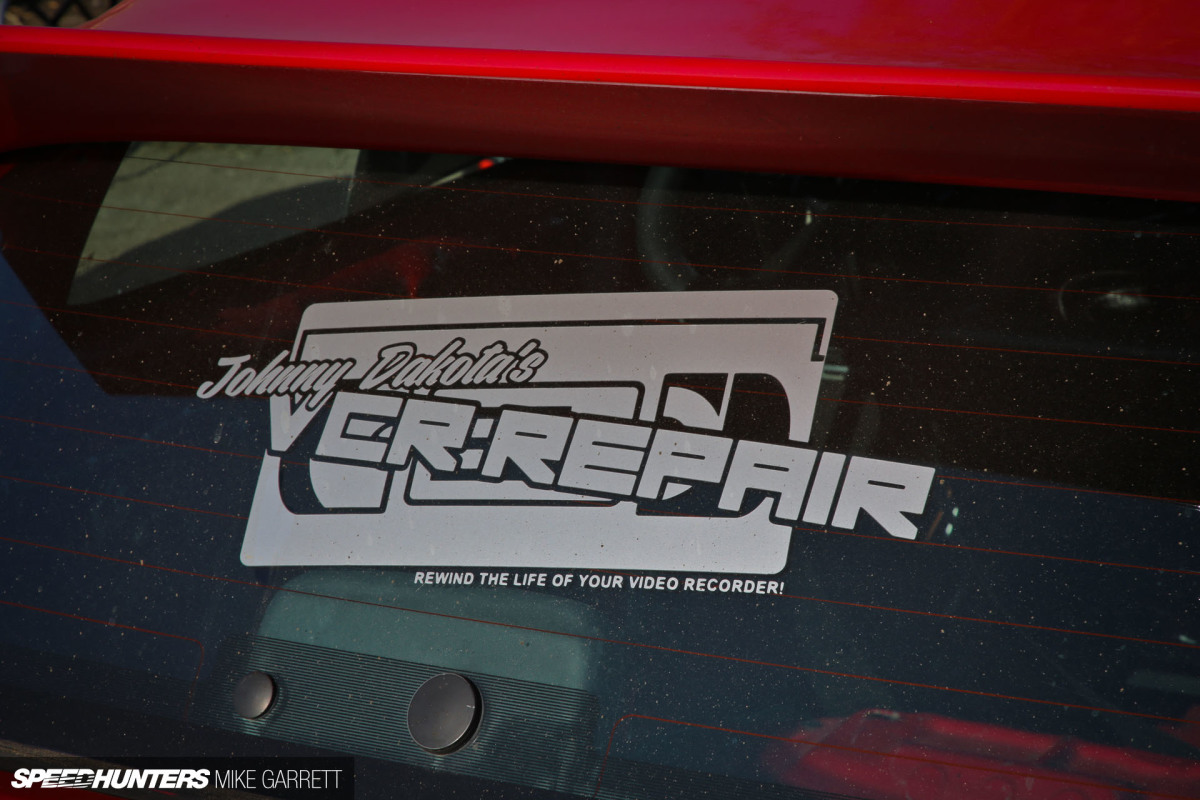 Another thing I like about Yuta's builds is that they always have a sense of humor about them. Extra points to anyone who gets the Johnny Dakota reference.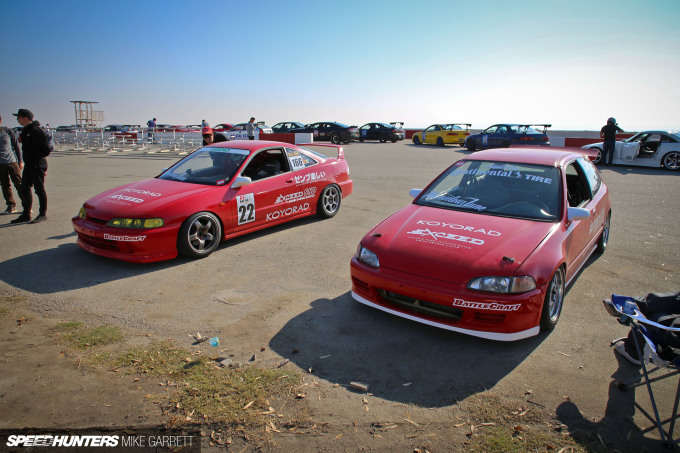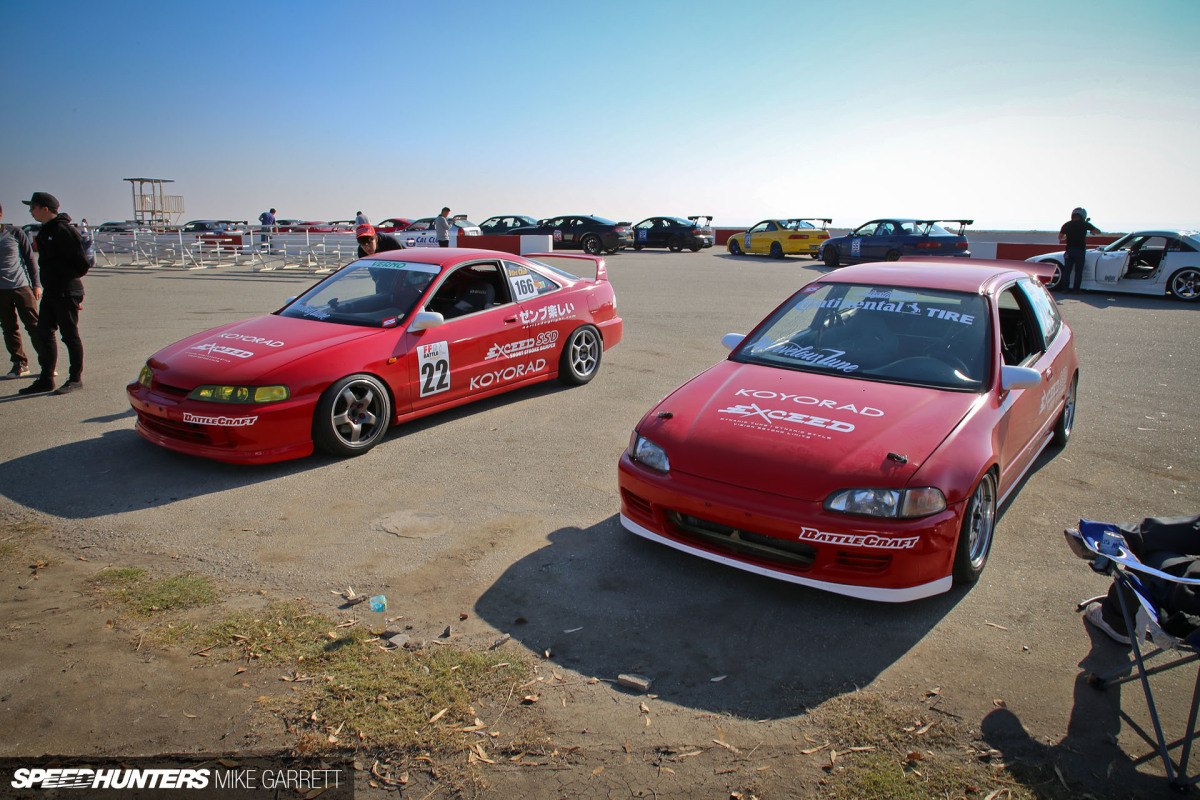 Yuta's latest Honda project is fast, effective and cool. It's hard for me to think of another car that better reflects the spirit of VTEC Club than this one.
Stay tuned later in the week as we take a look at the Integra parked next to it which has a rather unusual powerplant beneath its hood.
Mike Garrett
Instagram: japanifornia
mike@speedhunters.com