Destination Jakarta
One of the things I've best enjoyed about contributing to Speedhunters is the opportunity to travel for no other reason than discovering cars.
It's one thing to read or watch a film about the different automotive cultures the world has, but nothing will ever beat hopping on a plane and experiencing it firsthand.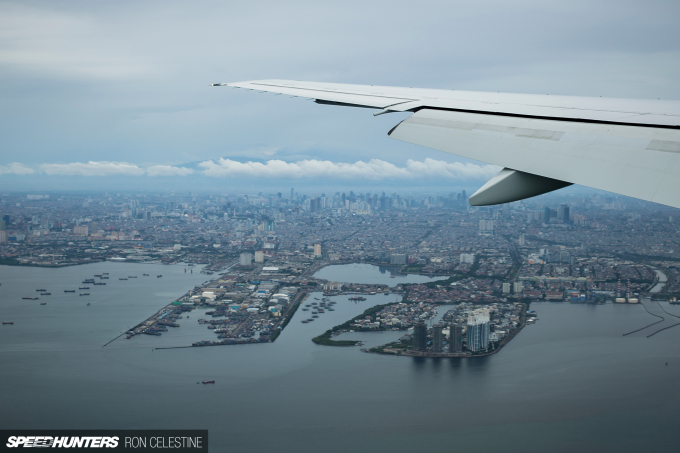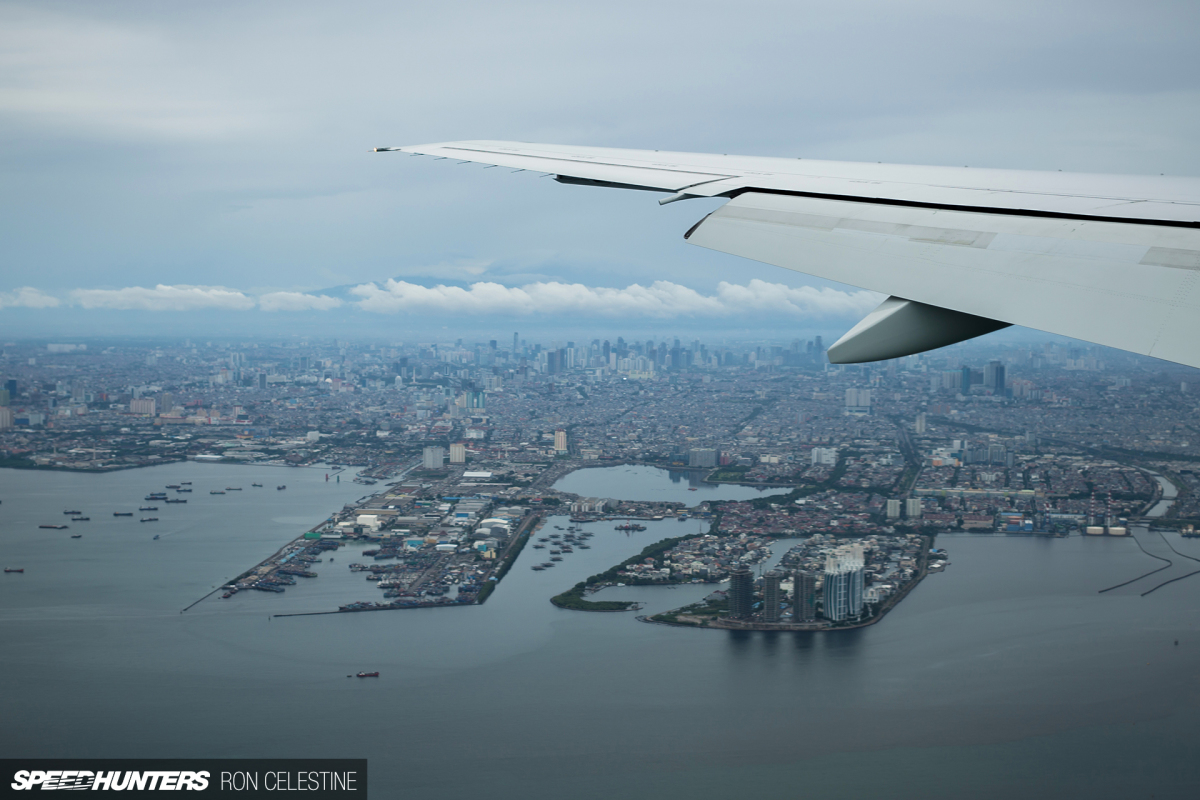 So when the opportunity to head down to Indonesia and spend time with the GoodRides team at their second annual Speed Matsuri event presented itself, I was more than willing to make that eight-hour flight flight from Tokyo.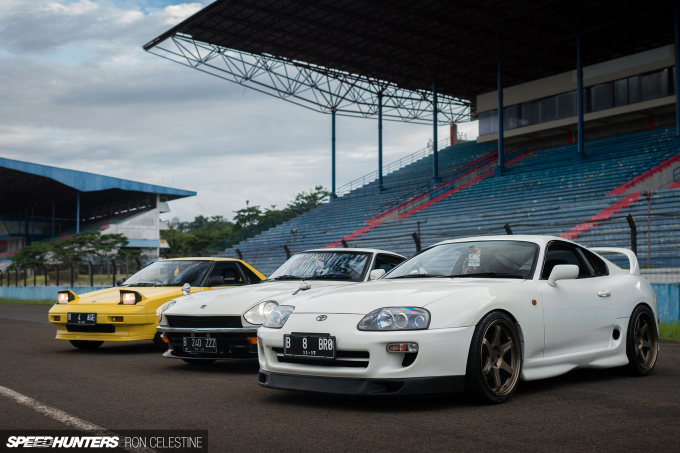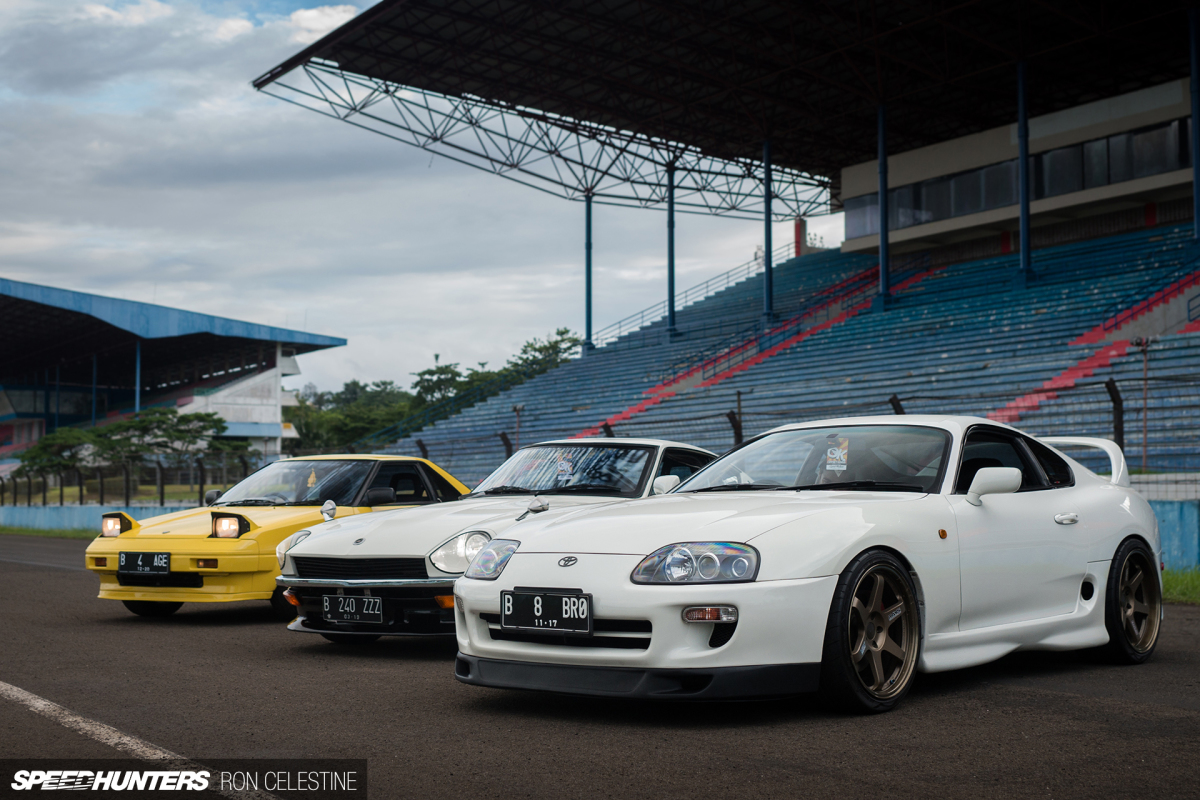 GoodRides is a media team based out of Jakarta, a group of friends and liked-minded petrolheads who got together in the spirit of promoting and expanding Indonesian car culture through a number of different mediums, including events.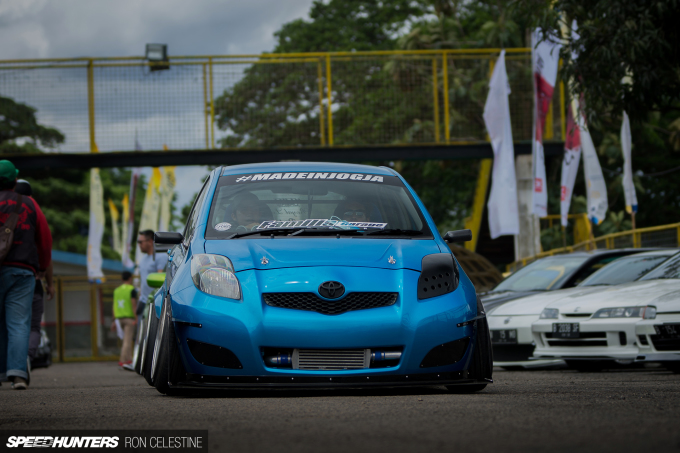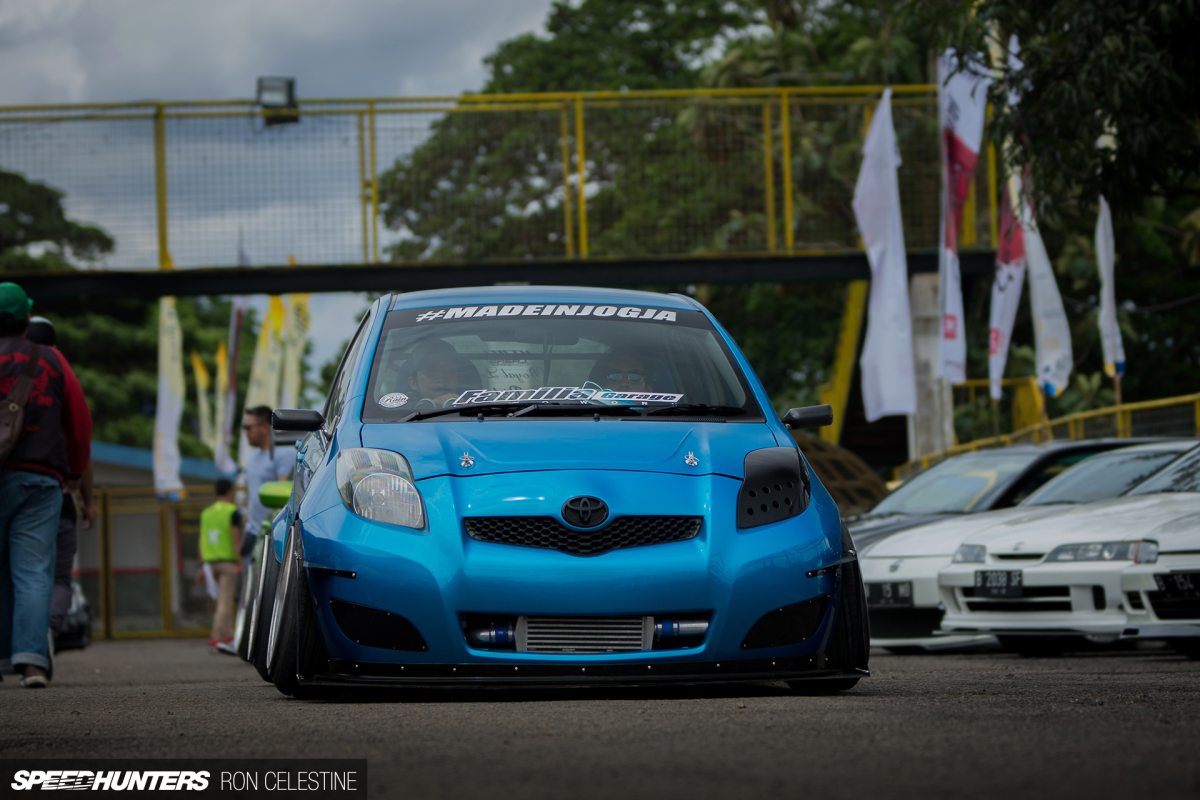 The second annual Speed Matsuri is the biggest event that the GoodRides team host, and one that this year was run in collaboration with Fatlace. It drew in people from all over the wider Jakarta area, promising an action-packed day of drifting, time attack and an official Offset Kings show.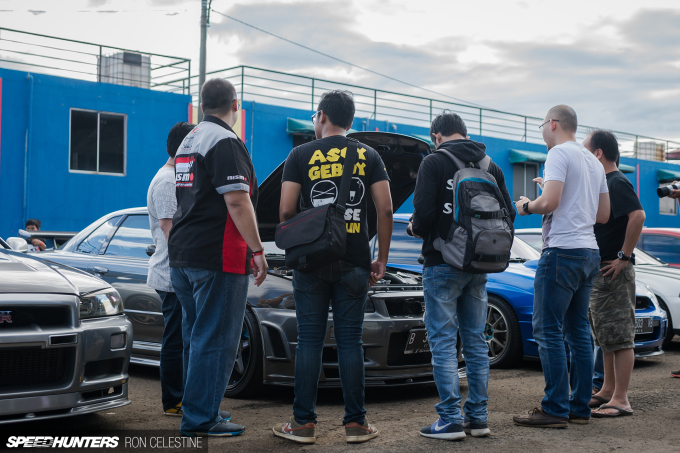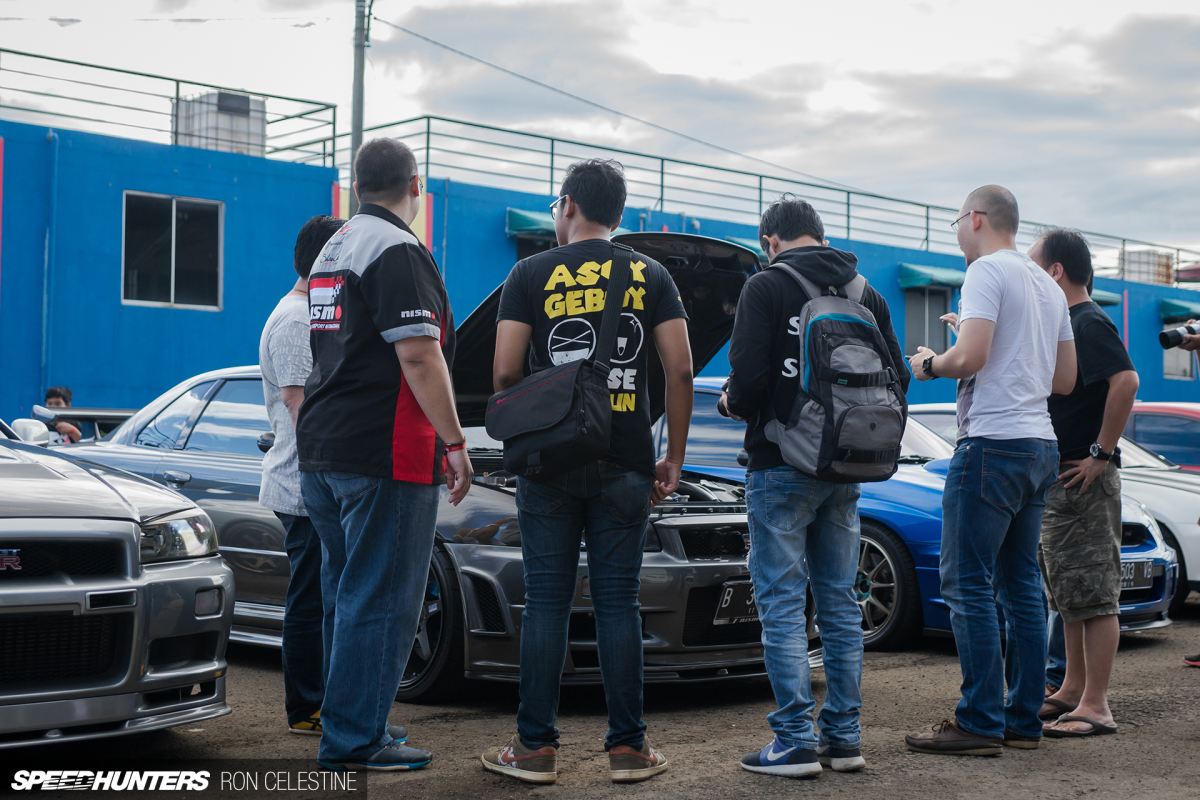 The venue, Sentul International Circuit, could be considered the only useable track in all of Indonesia, but because Sepang International Circuit in Malaysia hosts all the major events in the region, it's been been largely forgotten and is in dire need of TLC. But not even the dips and cracks in the track surface, the billboard frames that are all rusted out, or the general dilapidation around the place could deter any of the enthusiasts who turned out to compete.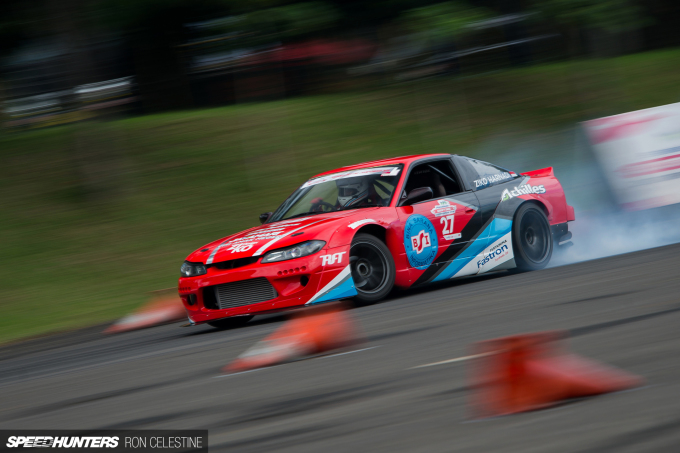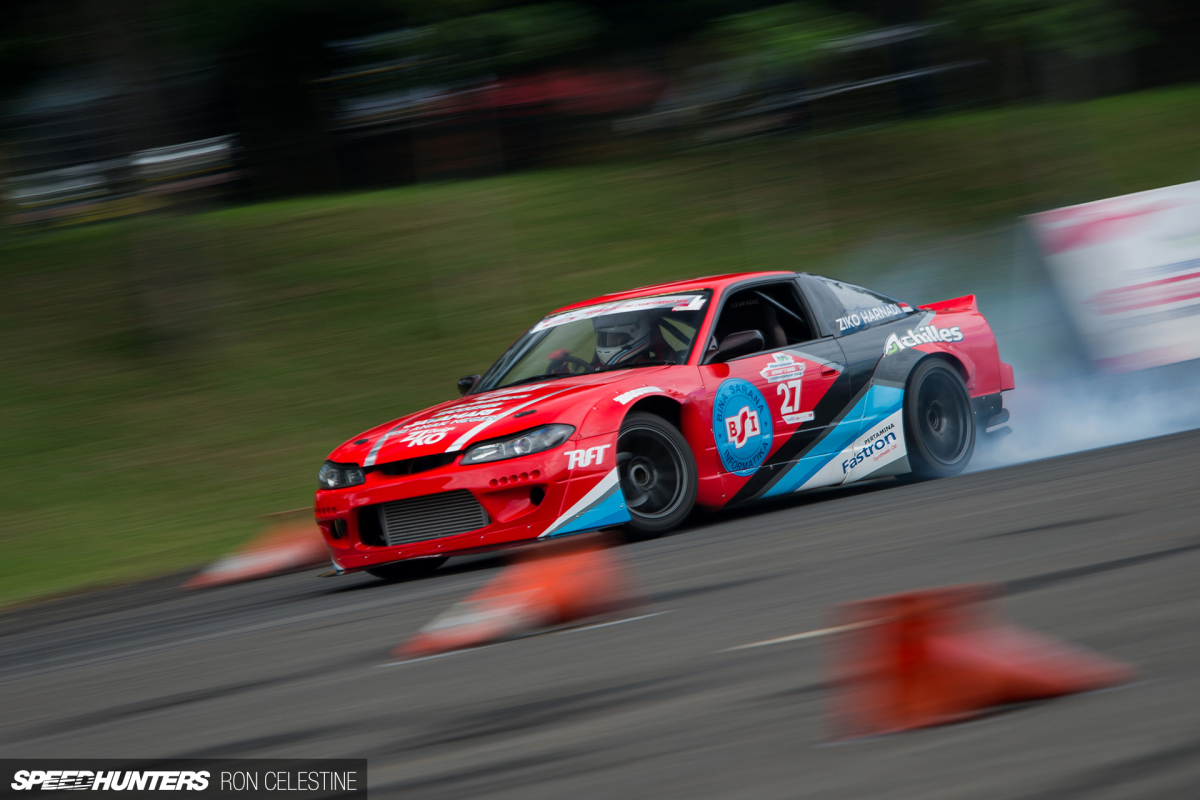 Since there really isn't a better way to start the morning off than with burnouts, donuts and tire smoke in the sky, that's where my cultural exploration started.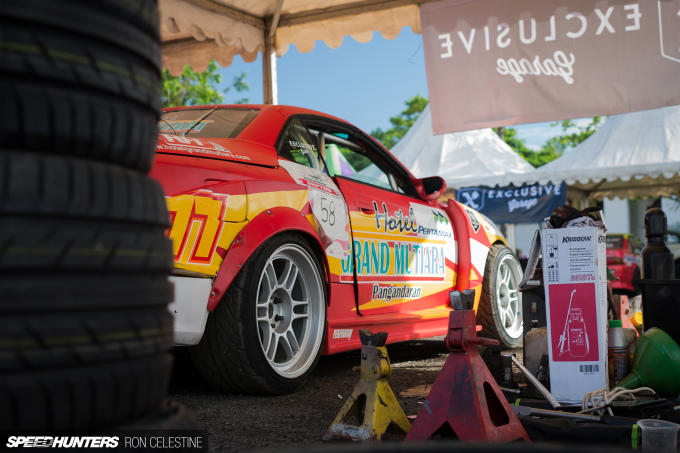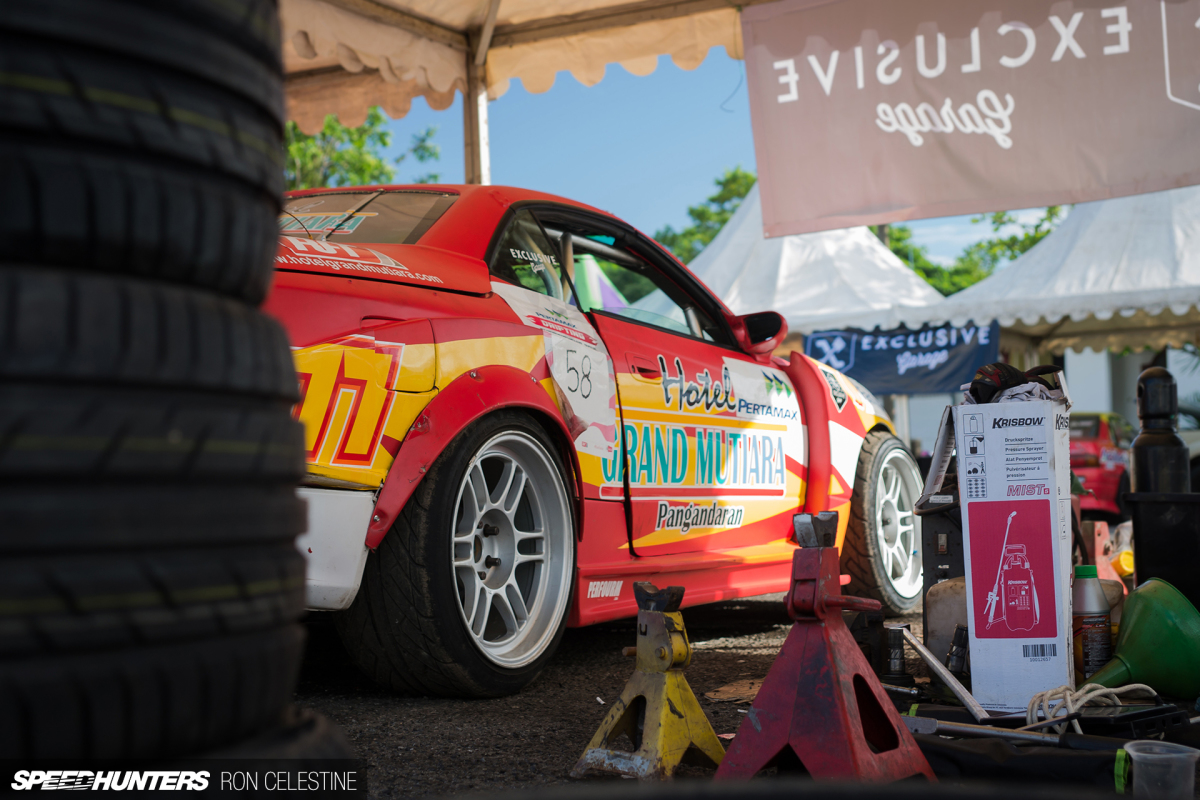 Drifting is relatively new in Indonesia, having really only gaining popularity in the late '00s. And because of this there still isn't a dedicated venue for people to enhance their skills. For Speed Matsuri, the drift side of event was held on a small section of the Sentul Circuit parking lot.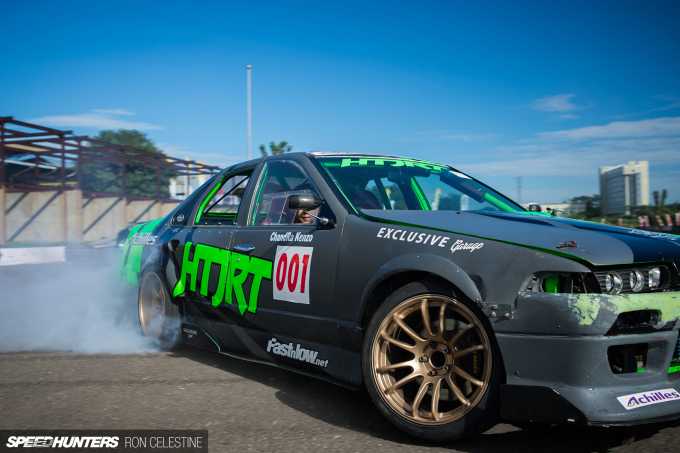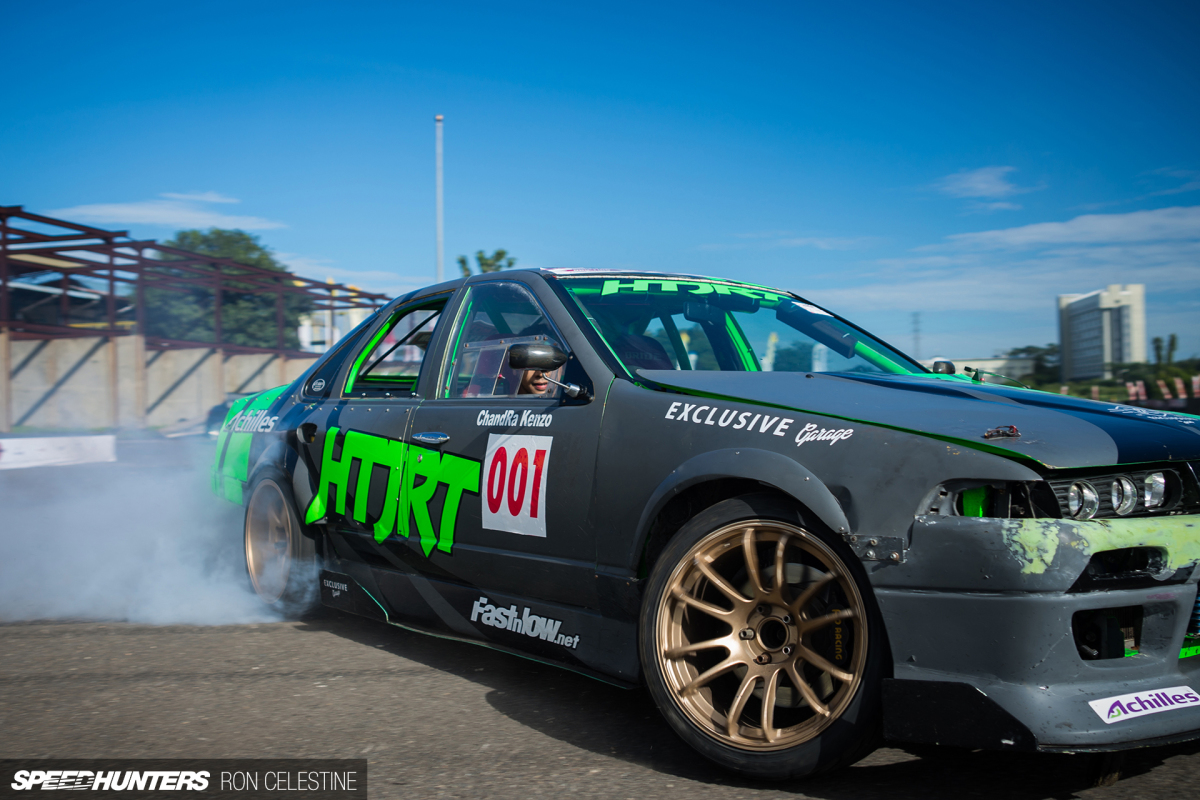 Regardless of this, the drivers' spirits were high, because any opportunity to shred tires sideways is a good one.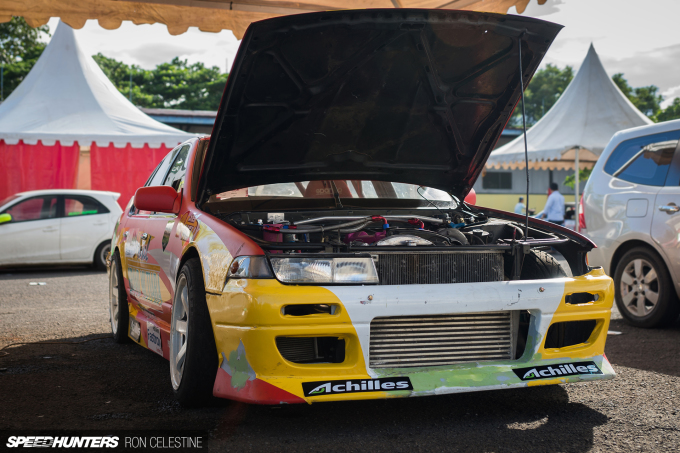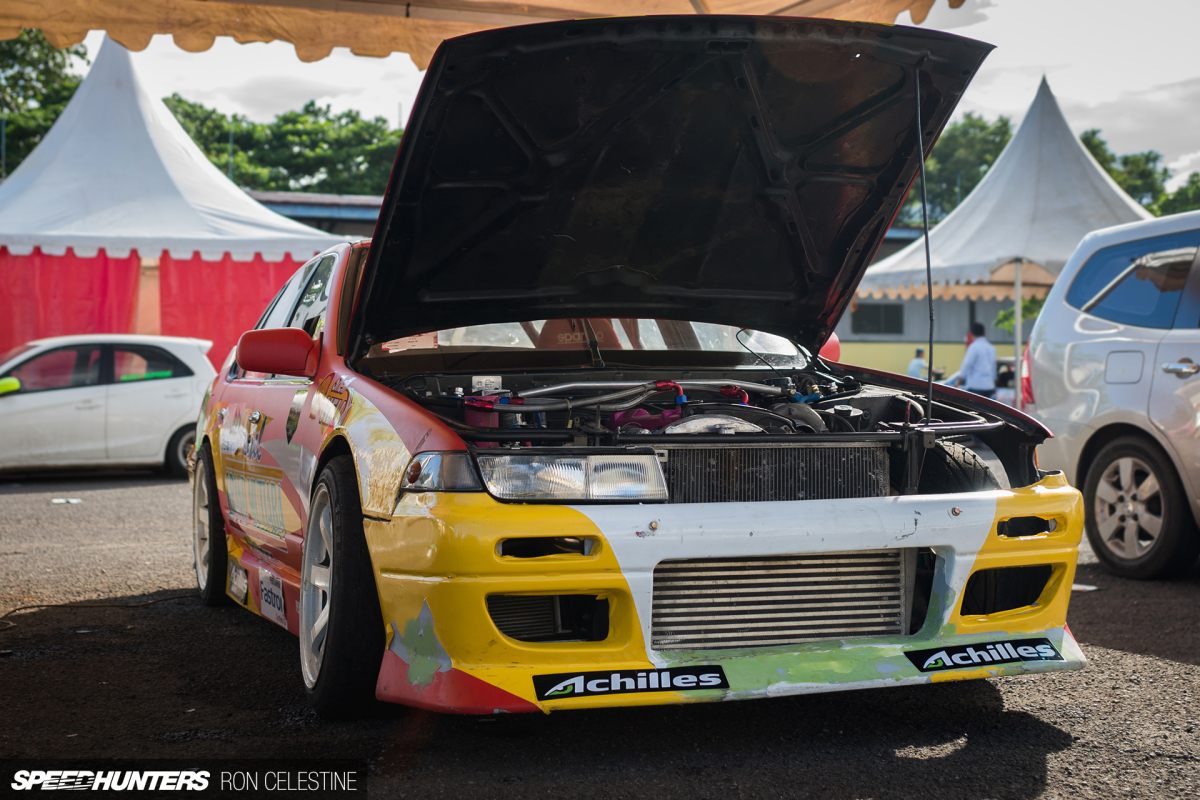 Indonesian government regulations make it very difficult for enthusiasts to import desirable cars and specialist performance parts into the country, so most run with what's readily available.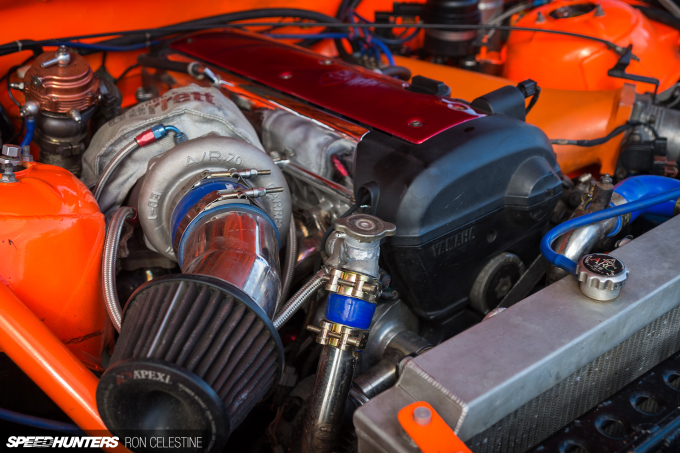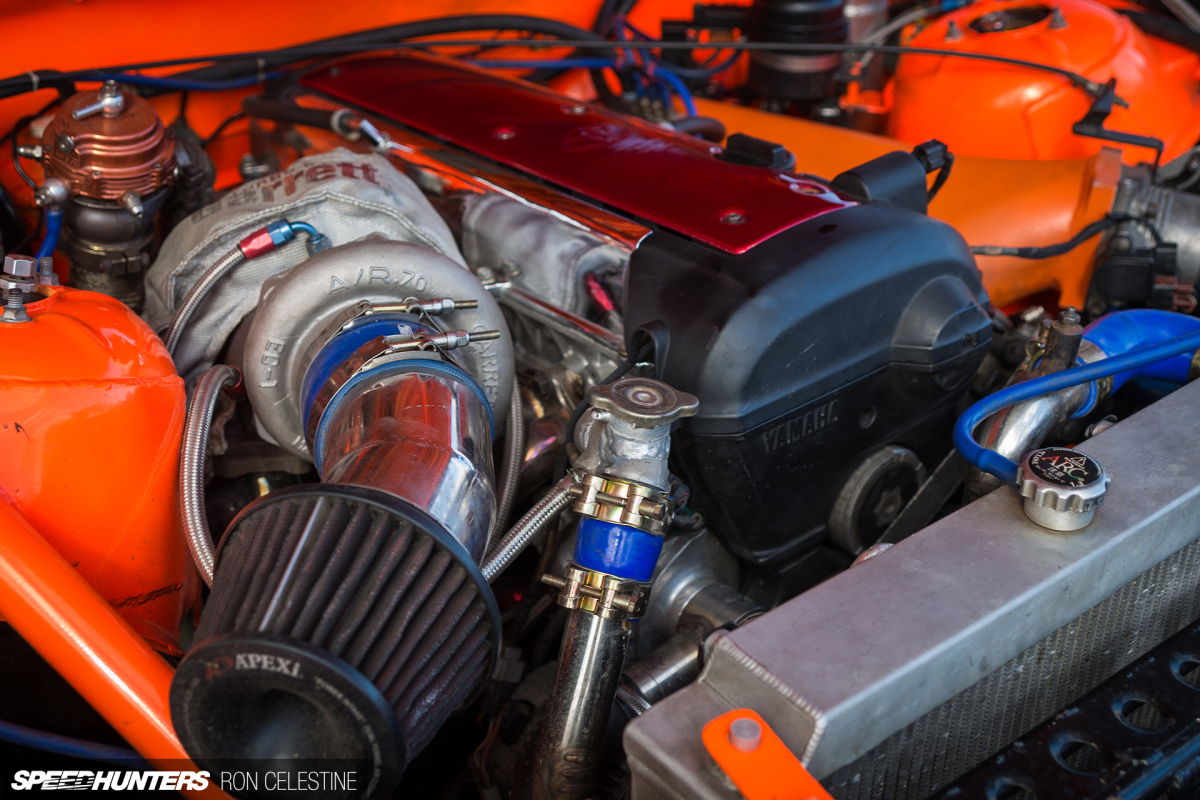 Toyota's 1JZ-GTE and 2JZ-GTE fall into that category, and hence are popular engine swaps in Indonesia. Their bulletproof nature, affordable cost, and ease to find make them the perfect powerplant for drifting teams to build their platform around.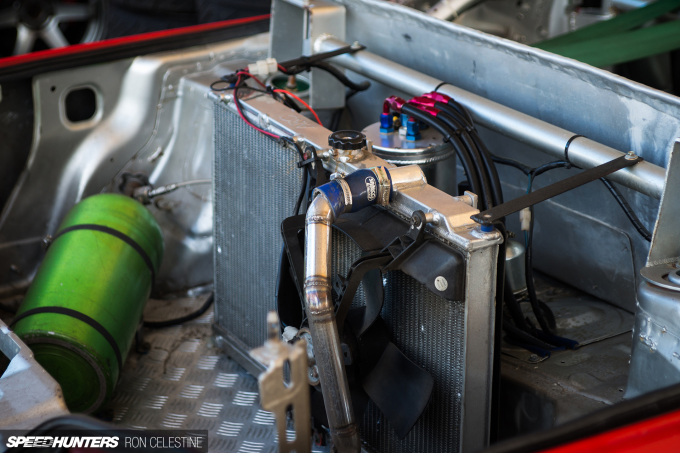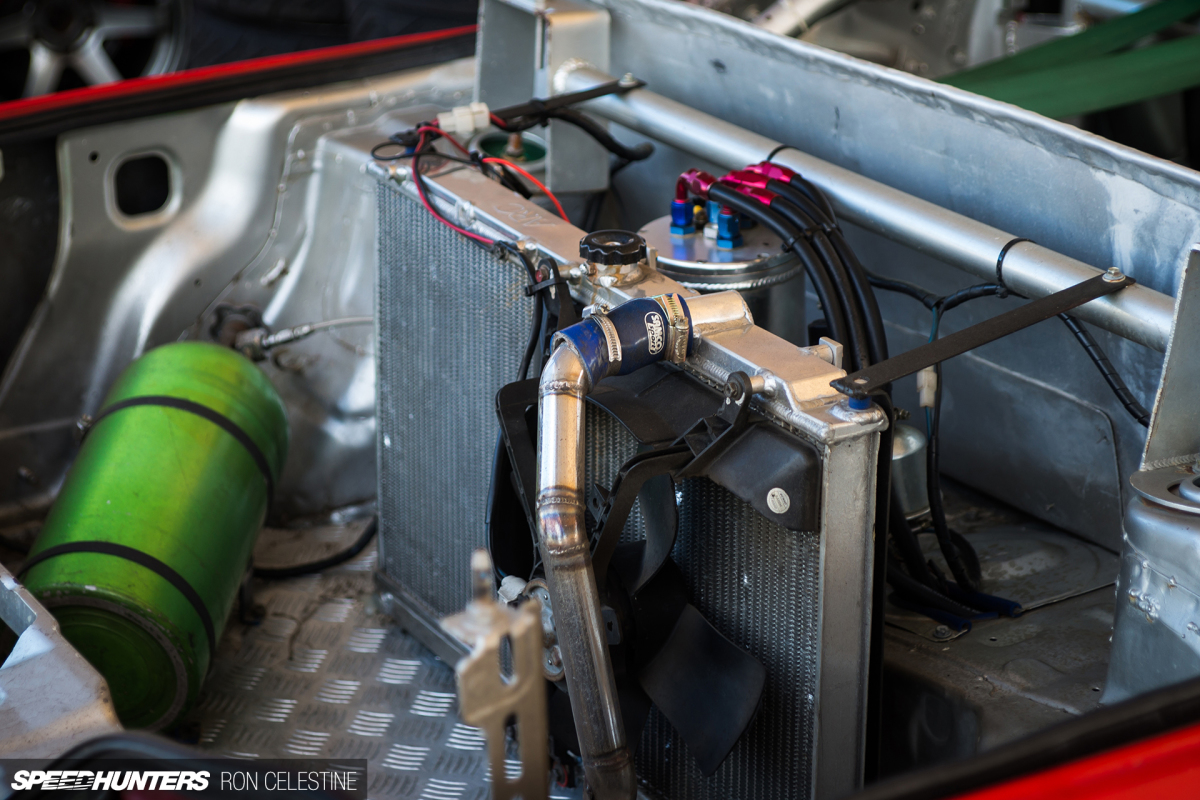 One challenging aspect of building a competition car here is keeping the engine cool. With Indonesia's hot climate, the risk of overheating is amplified, so many teams run dual radiator systems to allow their cars to survive intense battles.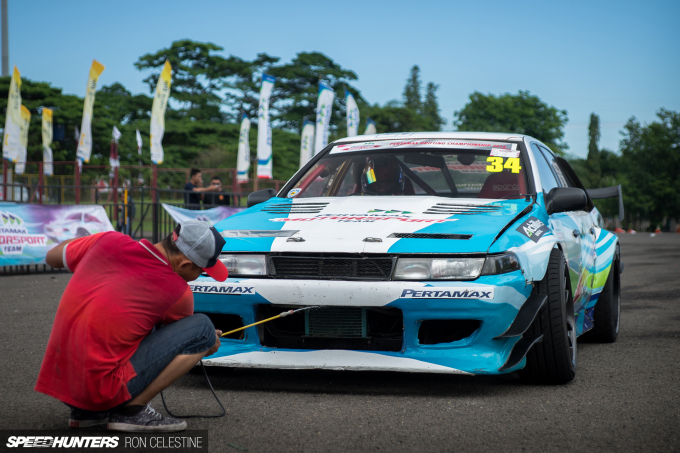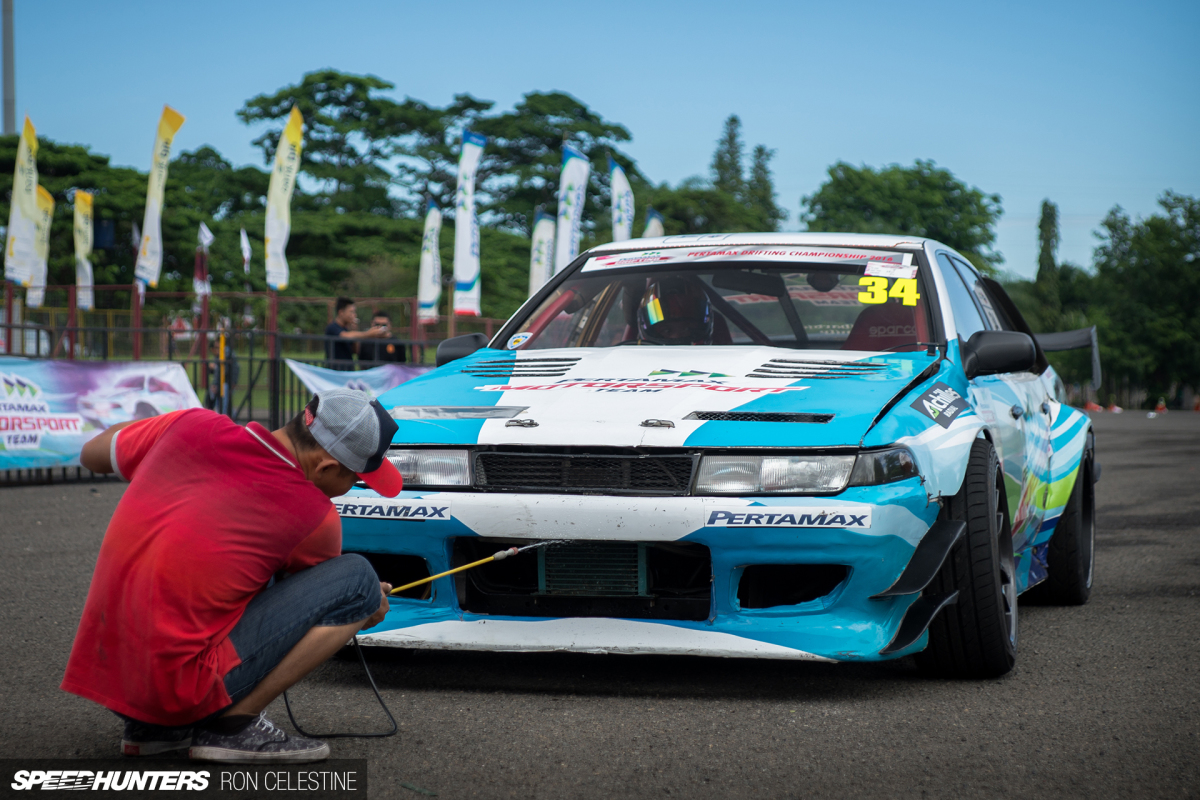 Sometimes a little extra spray of cool water helps too.
Although short and relatively low speed, the carpark course was quite technical; potholes added an extra challenge.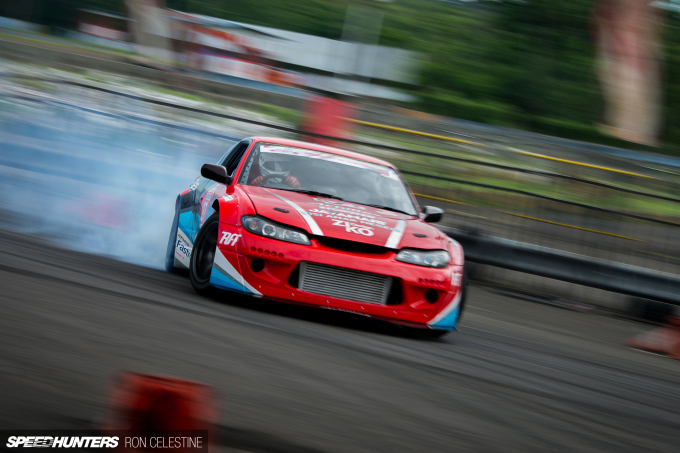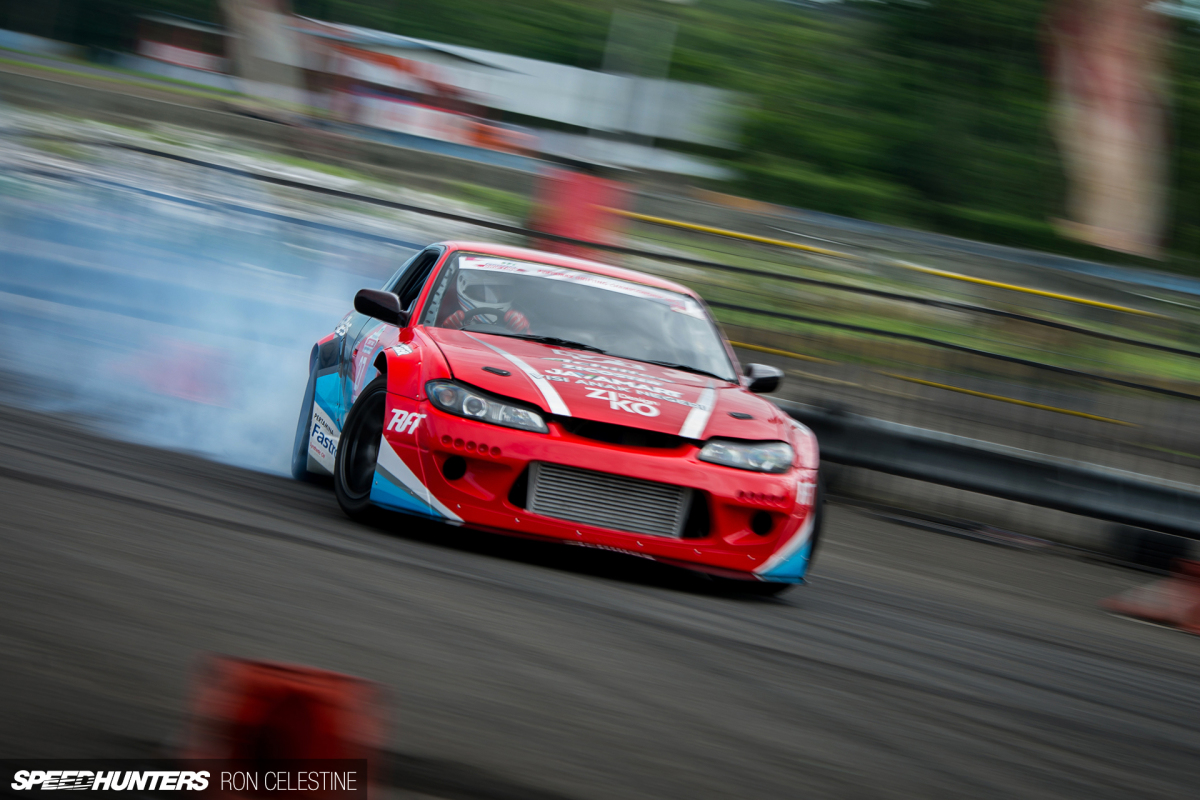 With safety rules being almost non-existent, everyone told me the best spot to view the action from was right in the middle. So that's where I stood.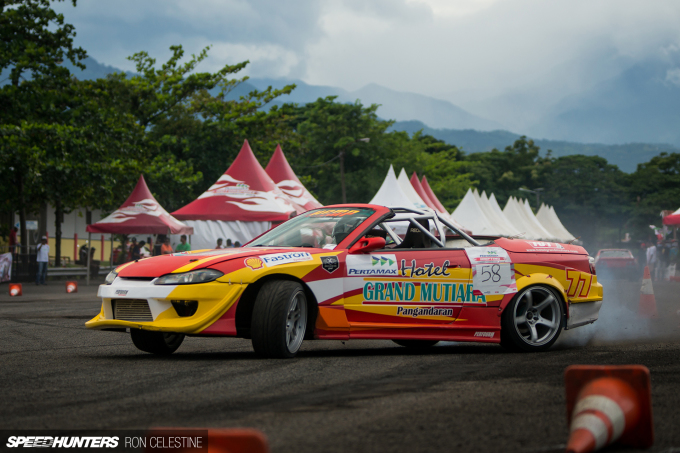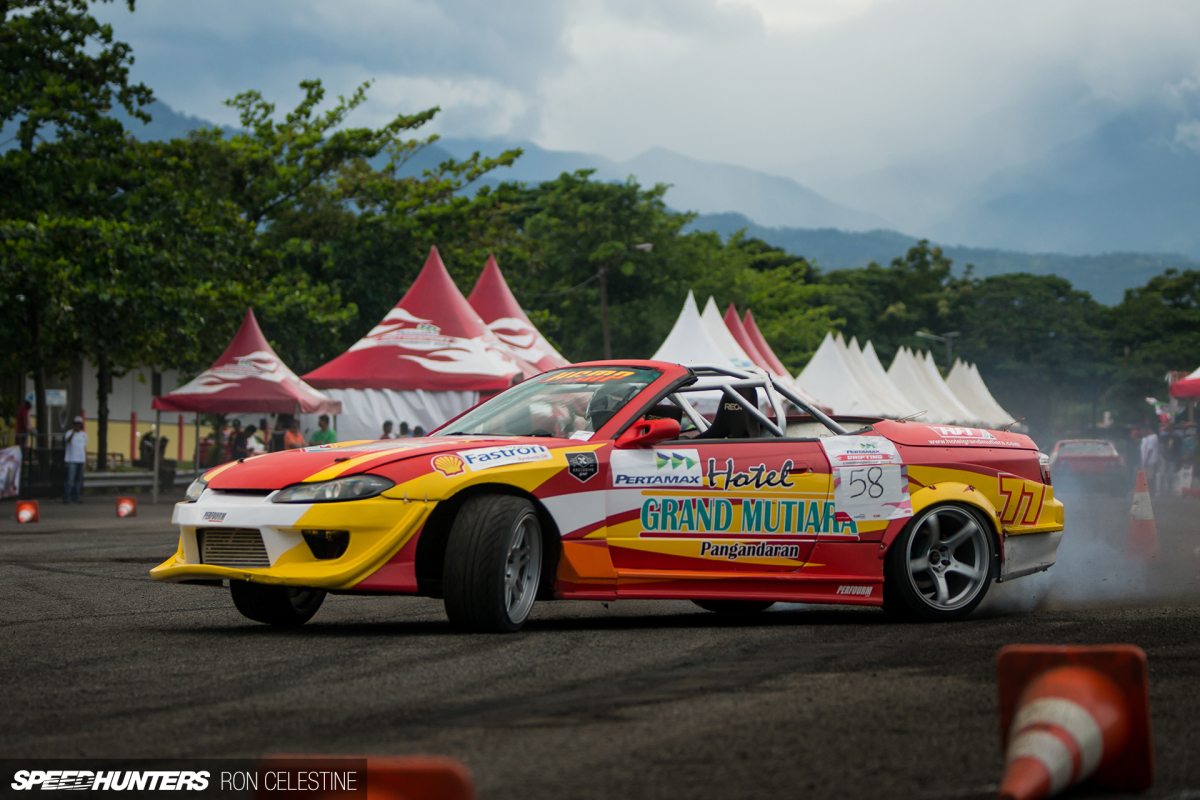 I kept thinking to myself that it was a little too close to the action, but I held my ground. There was little room for error, let alone enough space for cars to tandem.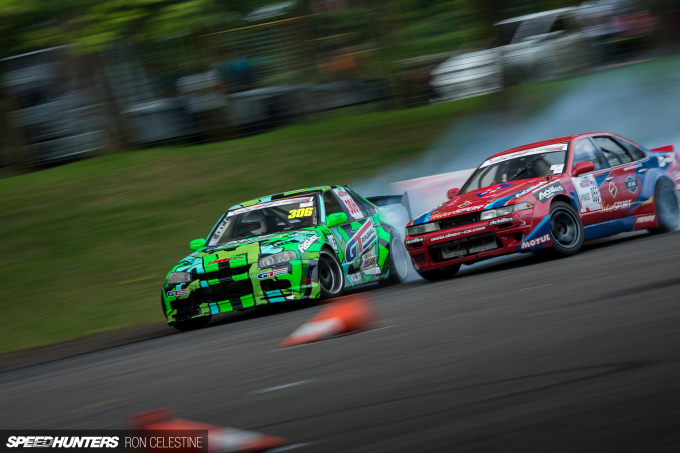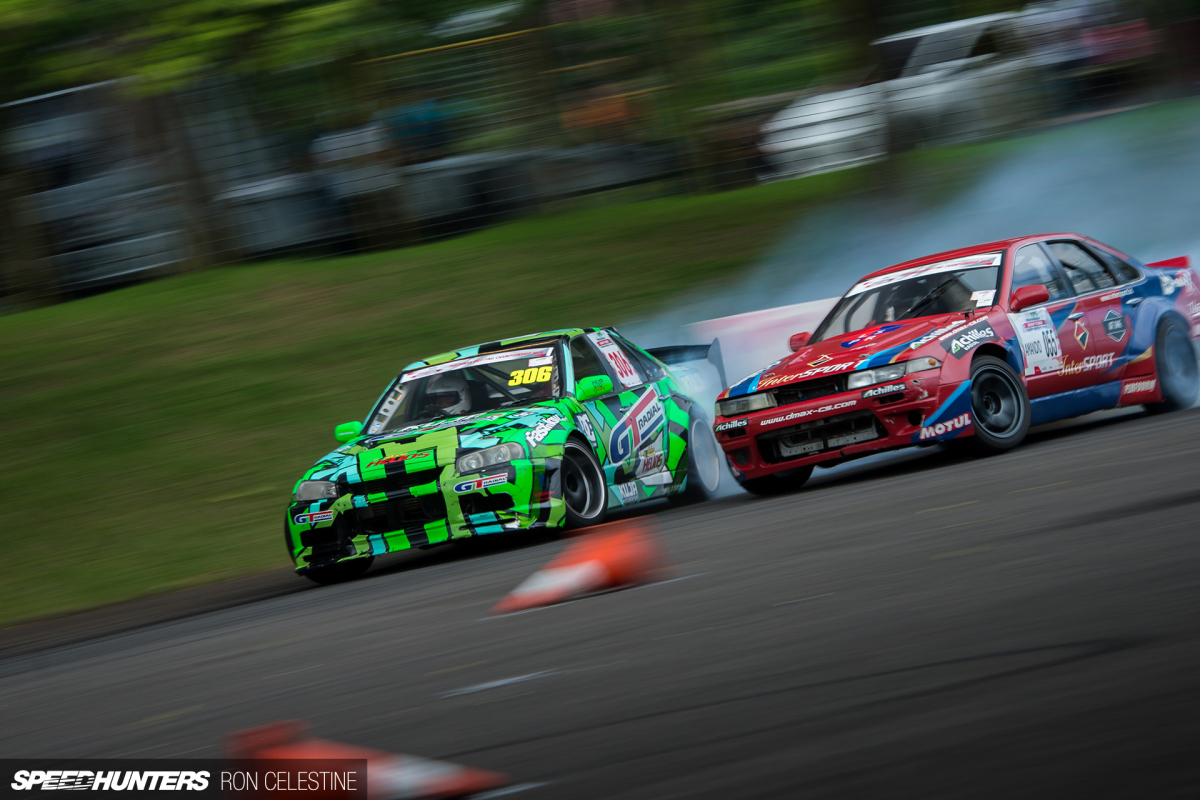 That fact didn't seem to bother the drivers though; they constantly rubbed panels and tapped into cones while going all-out.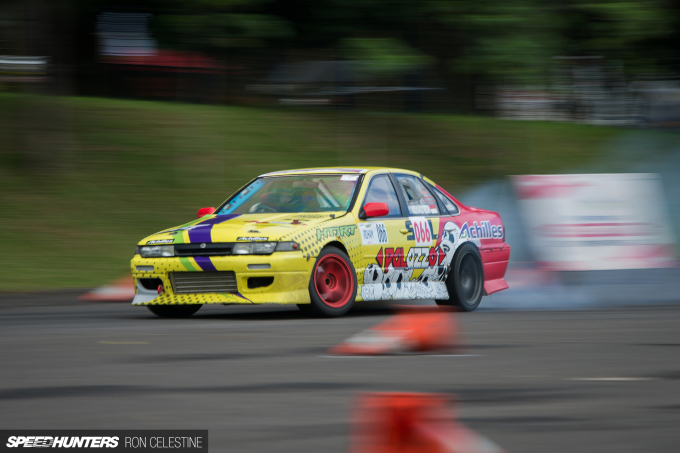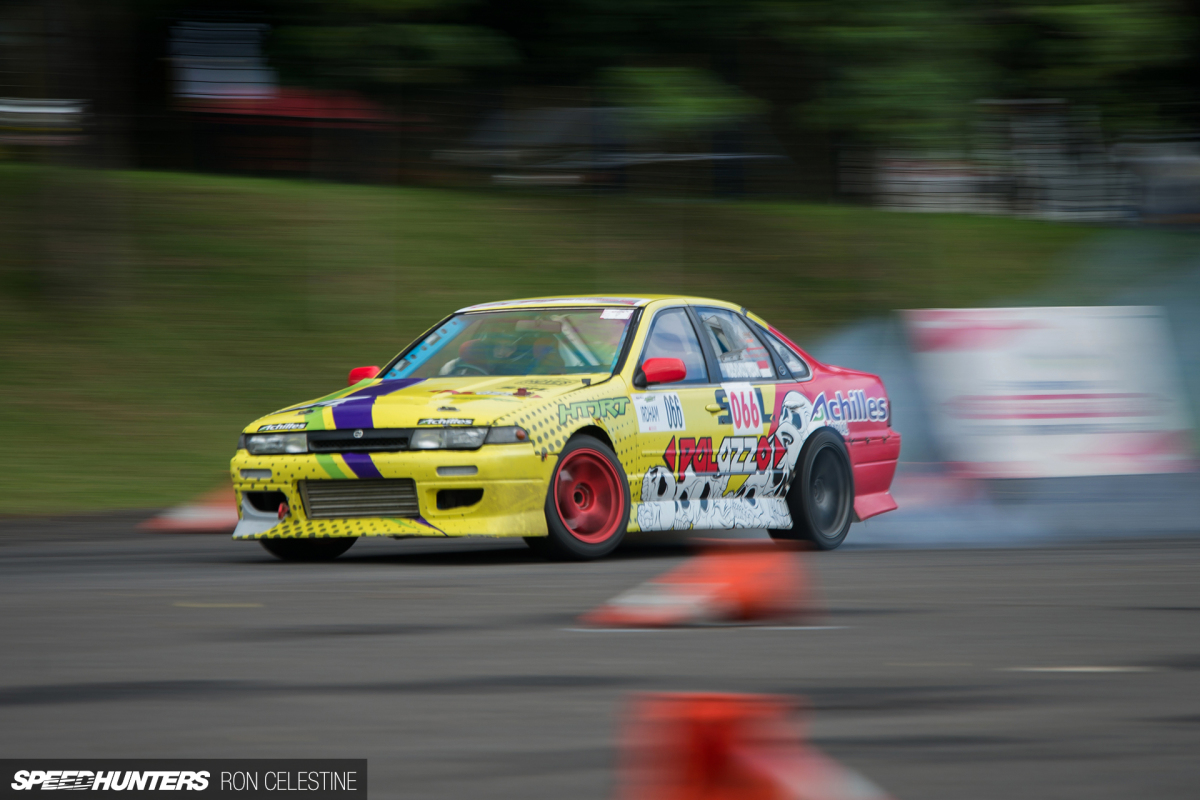 The shriek of a 2JZ-GTE bouncing off its rev limiter and the pure annihilation of tires is something I could listen to and watch for hours on end, but I could hear the drivers getting warmed up for the time attack portion of the event, so I quickly – and cautiously – made my way out from the middle of the drifting arena and headed towards pit lane.
Time Attacking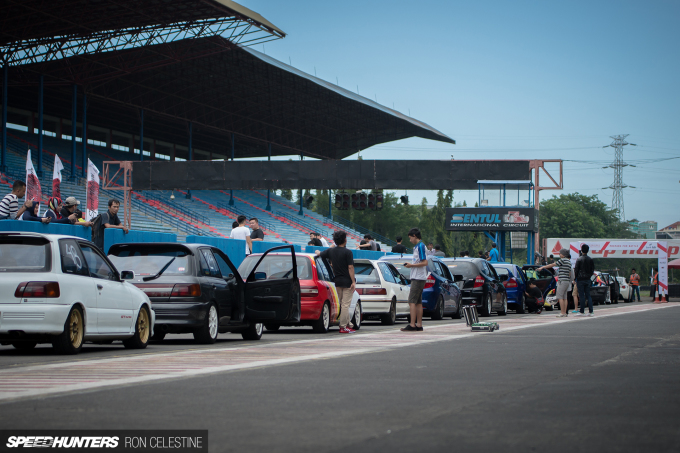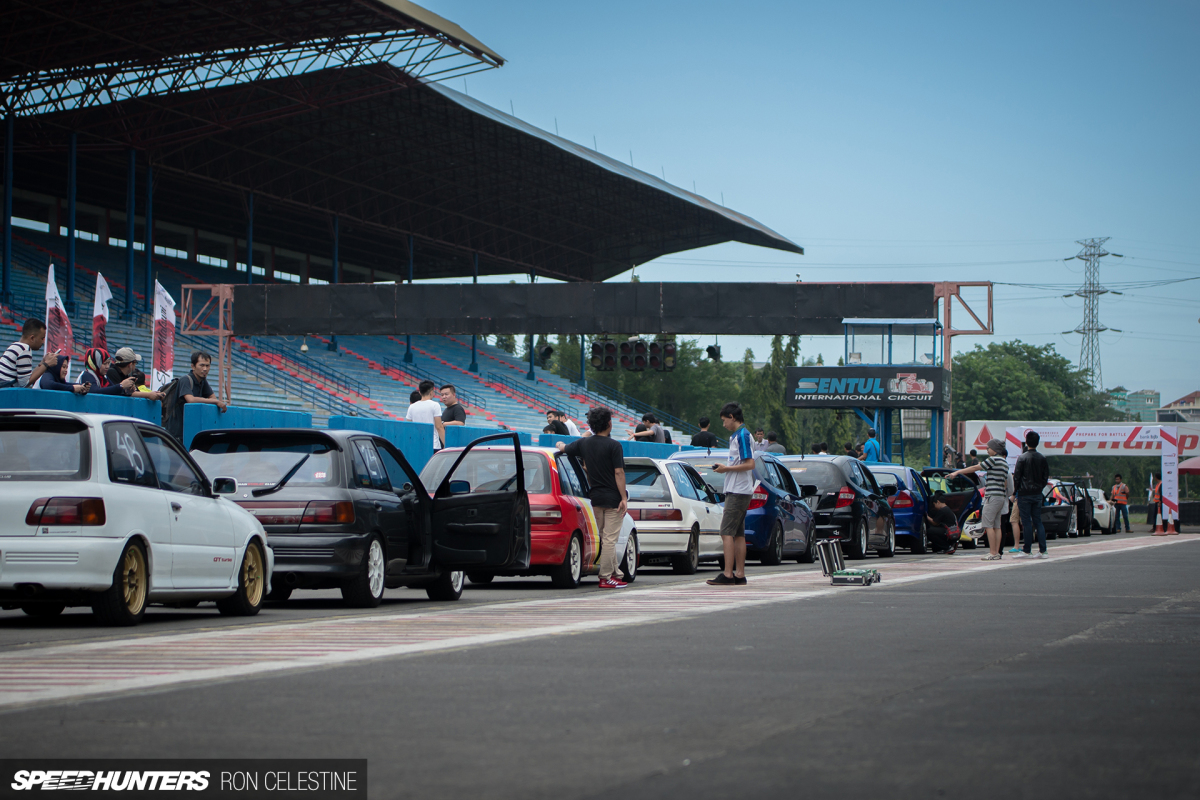 Once again, thanks to the government regulations that make it difficult to import parts and cars into the country, the starting grid was filled with a variety of machines, most of which I'm not accustomed to seeing at time attack events in Japan.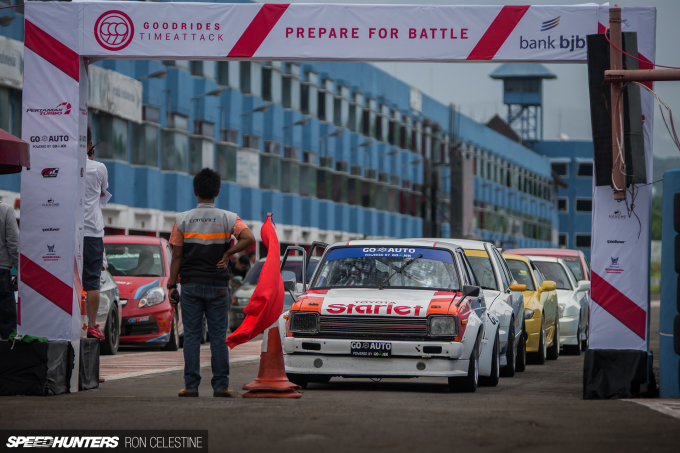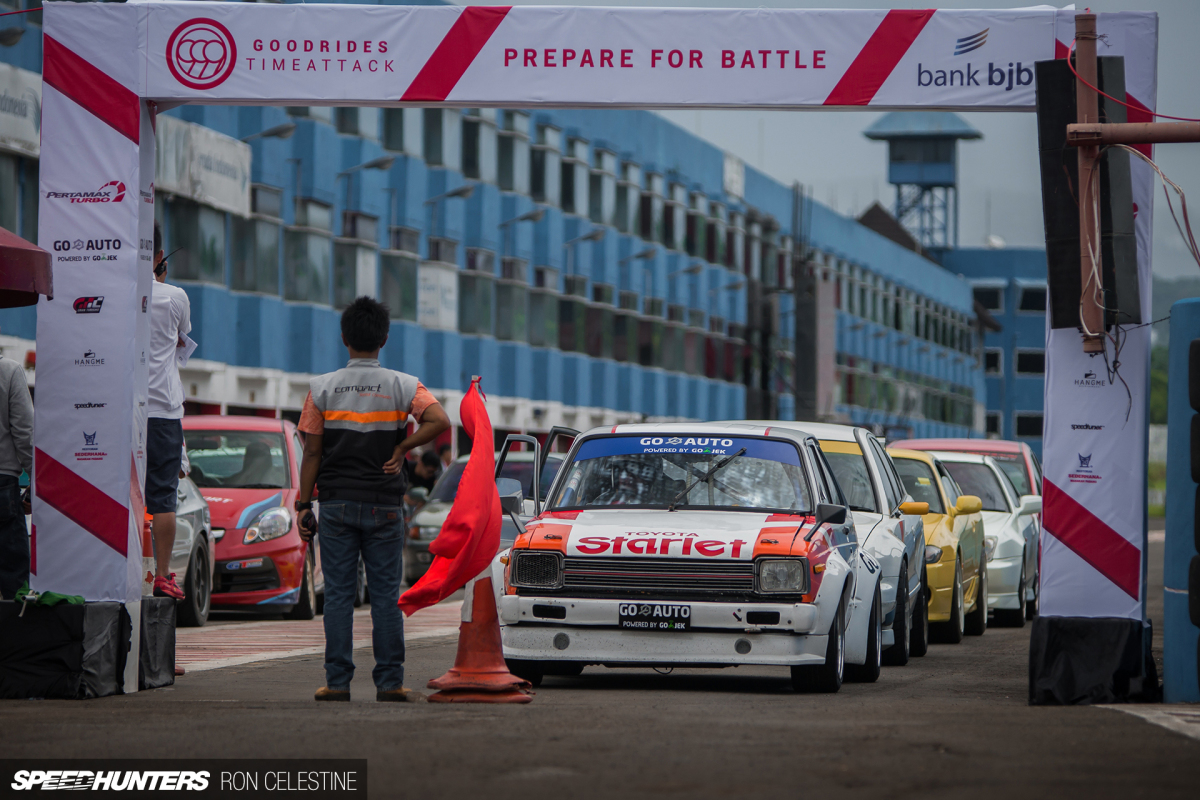 Sentul International Circuit has two main action areas, a tight chicane through turns six and seven, and a high speed 'S' bend that takes in turns eight and nine.
The drivers were split into different classes and each would get only three laps on the circuit: one warm up lap, one hot lap, and a cool down lap.
With just the single hot lap to add to the books, many of the drivers were letting it all hang out. Of course, the tight chicane was the prime spot to watch it all develop.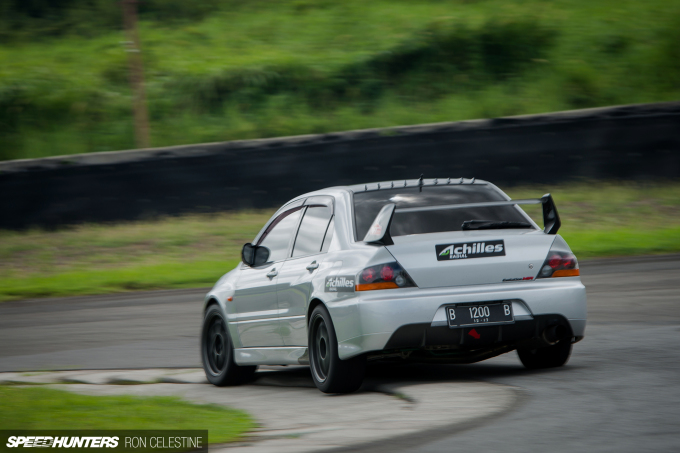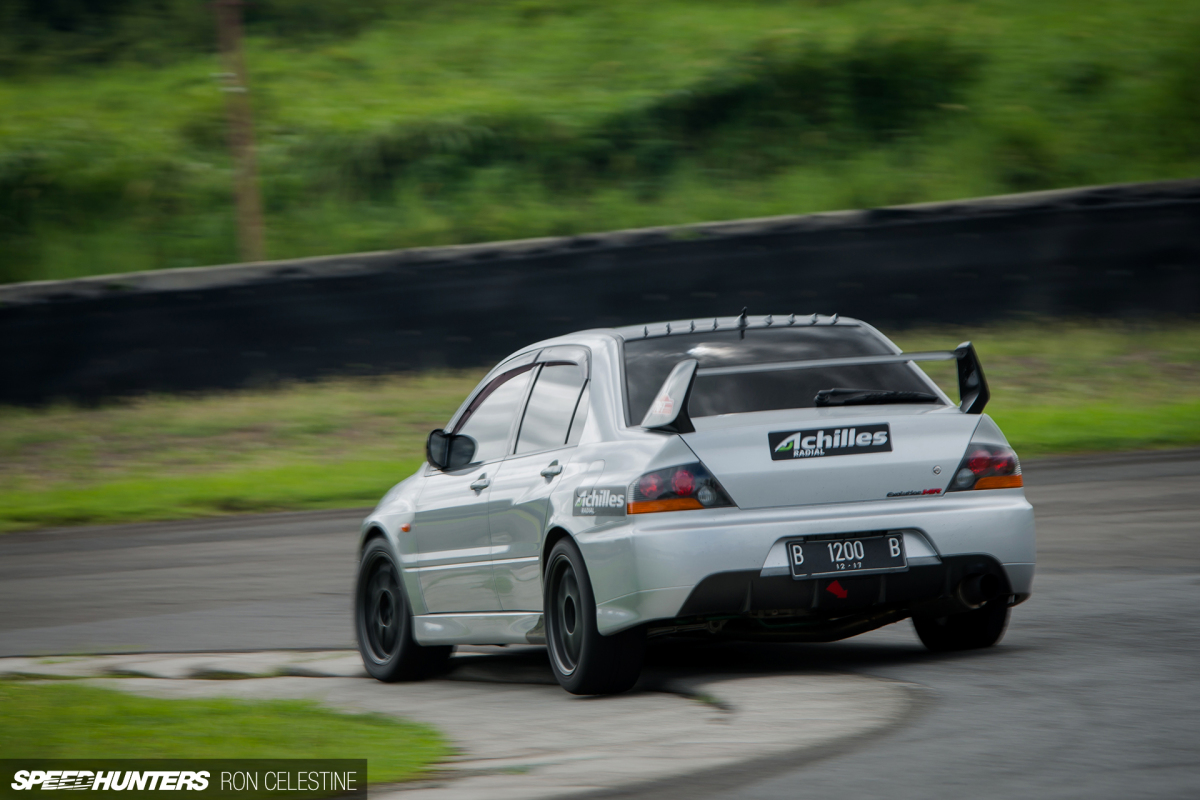 With more power and all-wheel drive to help dig them out of the corners, the Evos made short work of the section.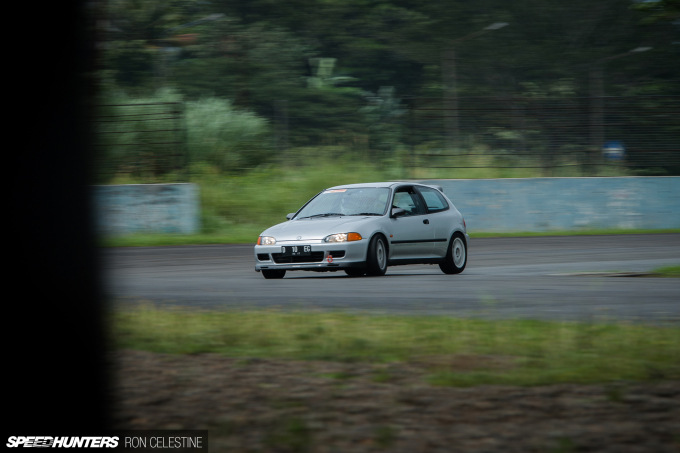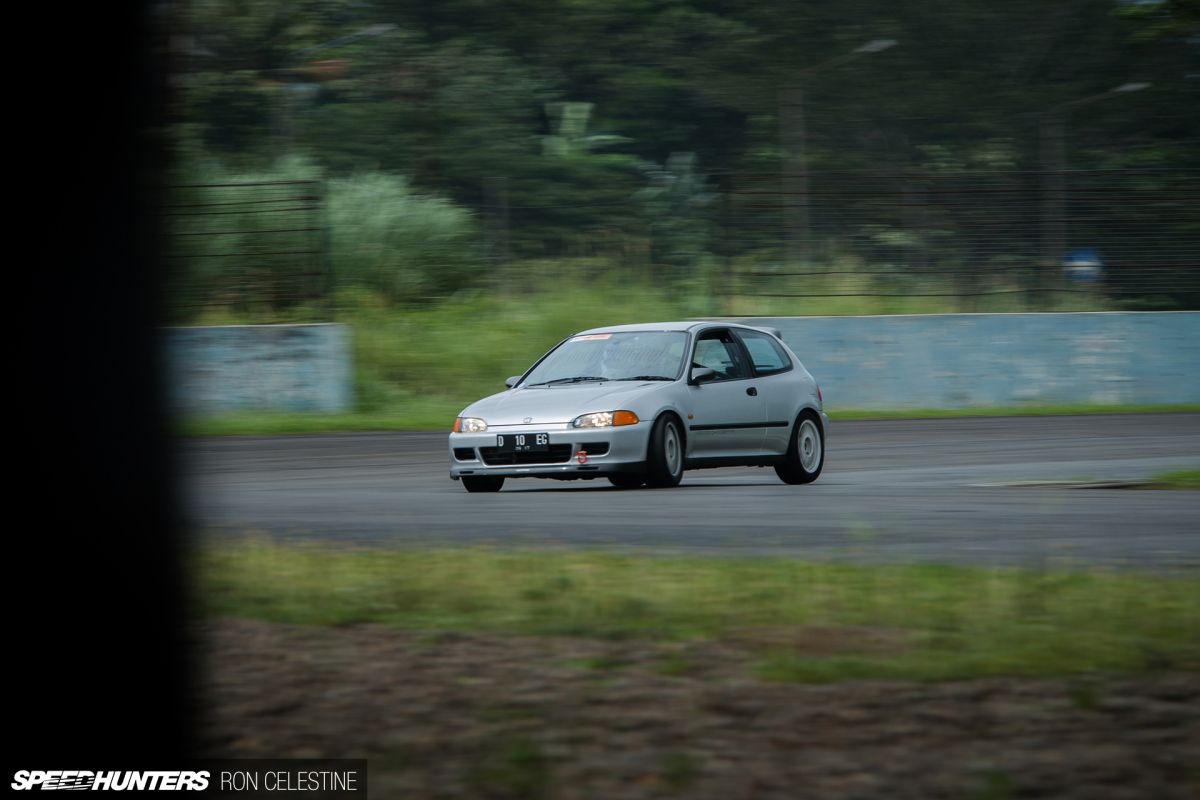 However, with a whole lot less power and front-wheel driver, it was the Honda Civics and Jazzes that were the most entertaining to watch.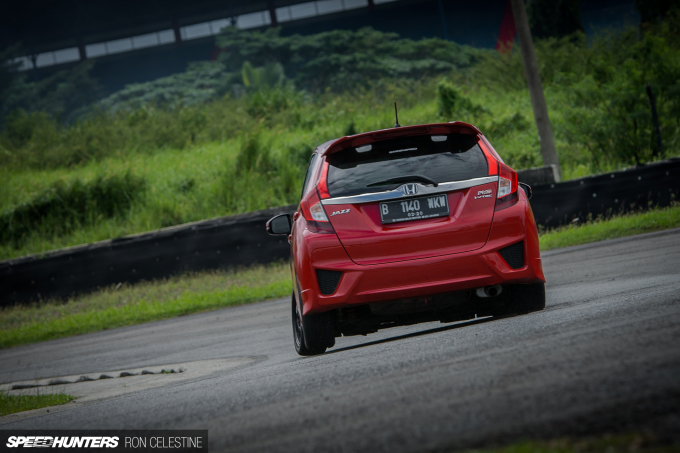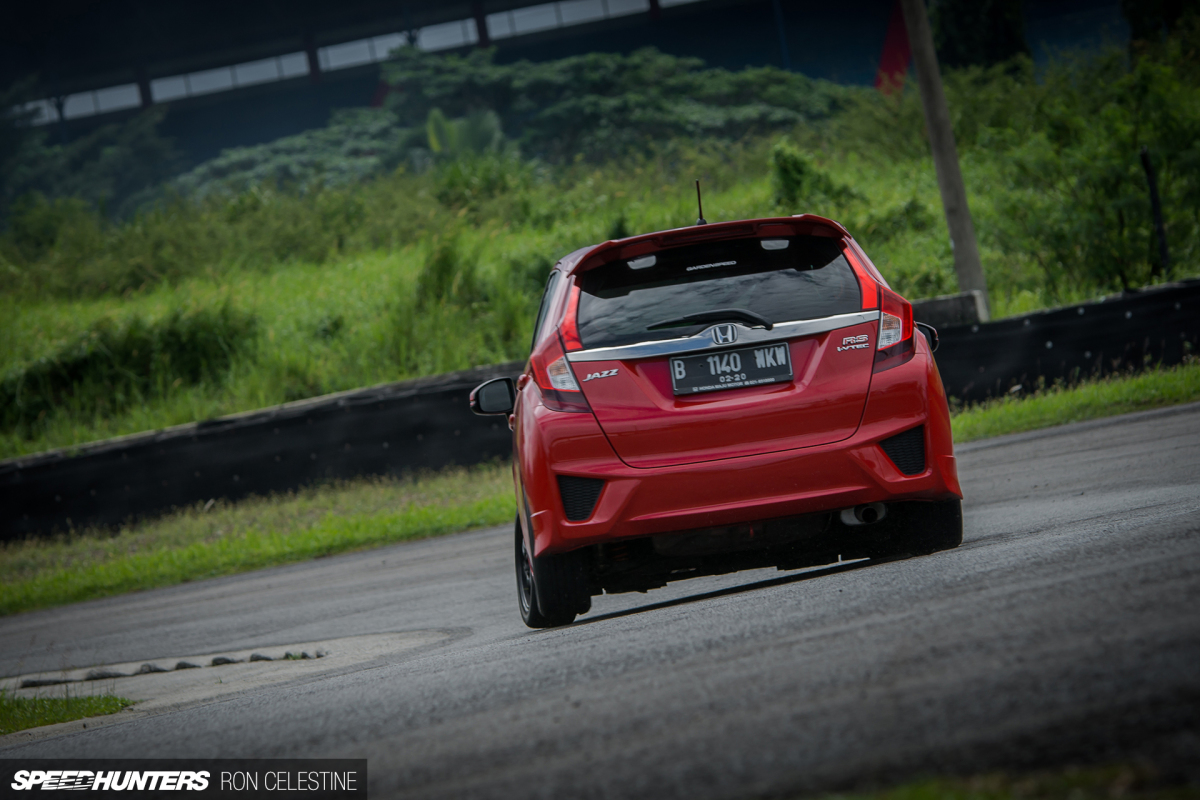 Entering the chicane at high speed brought upon some spectacular tripod action, the Jazz entries being especially good at this.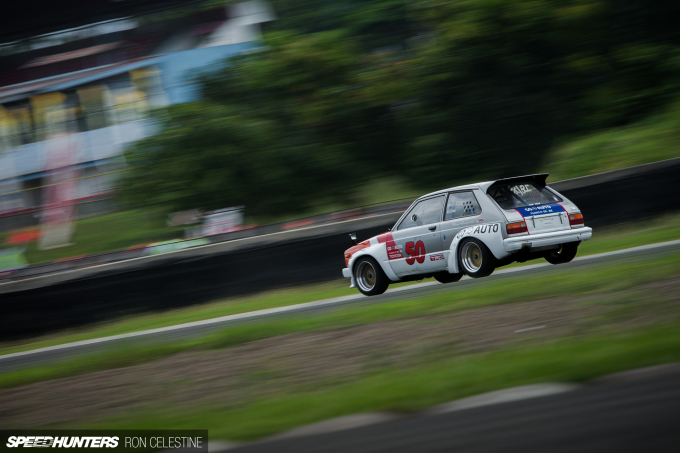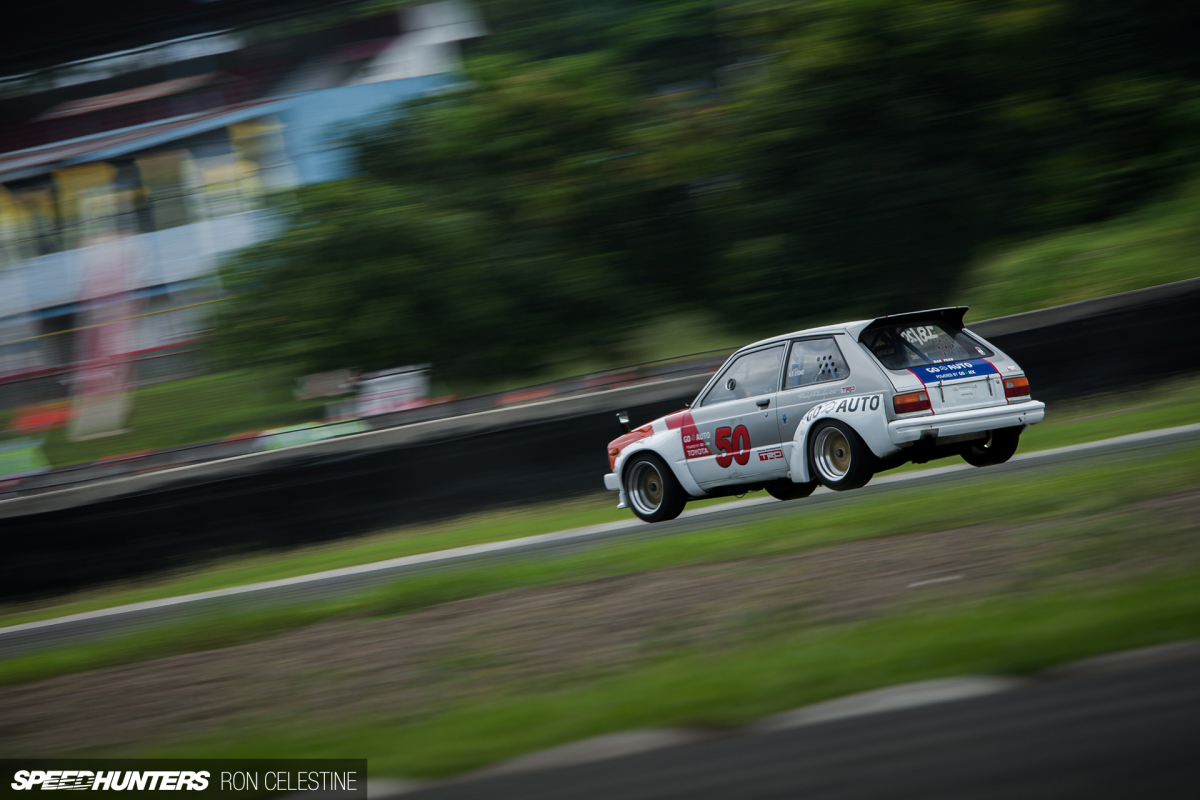 Turn five provided multiple opportunities to shoot cars as they attacked different parts of the circuit.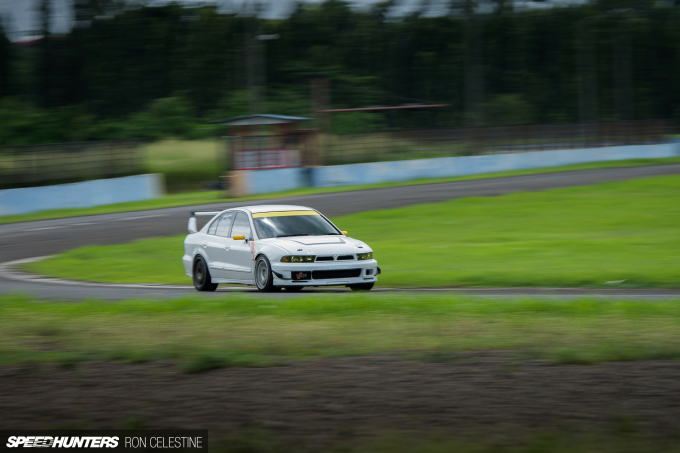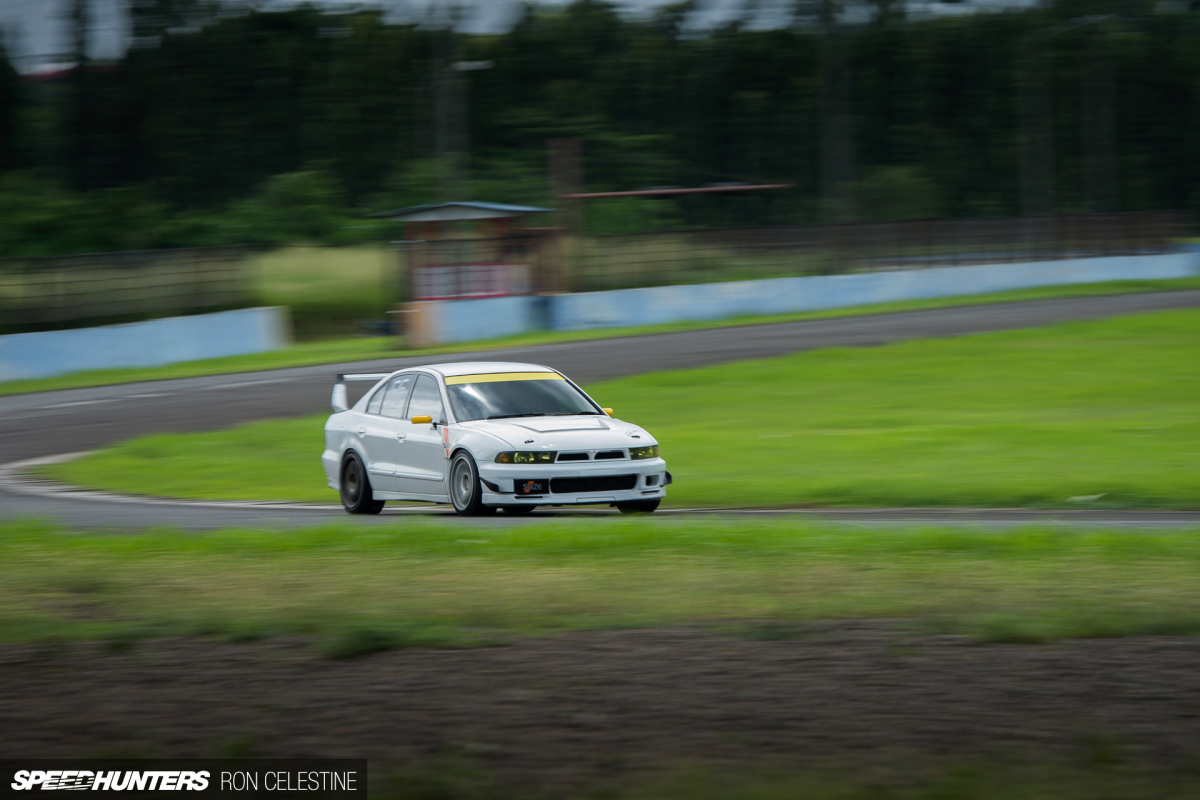 With a race marshall's post nearby, I asked the track officials if I could climb into it for an even better vantage point. There was no ladder (remember what I said about the circuit needing TLC?), but I was told that if I could find a way up into the post it was fine. Challenge accepted!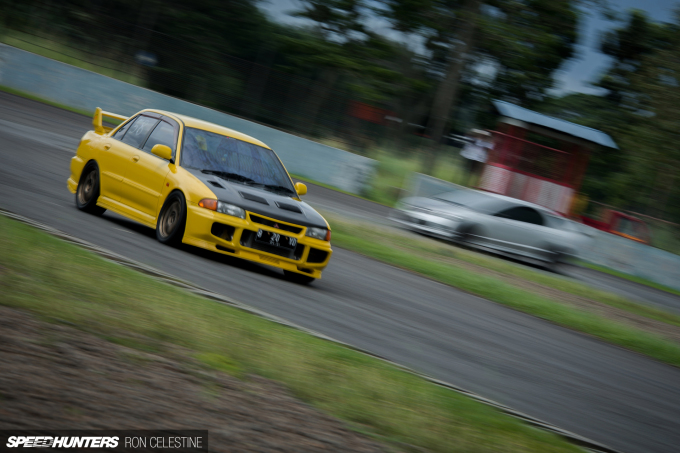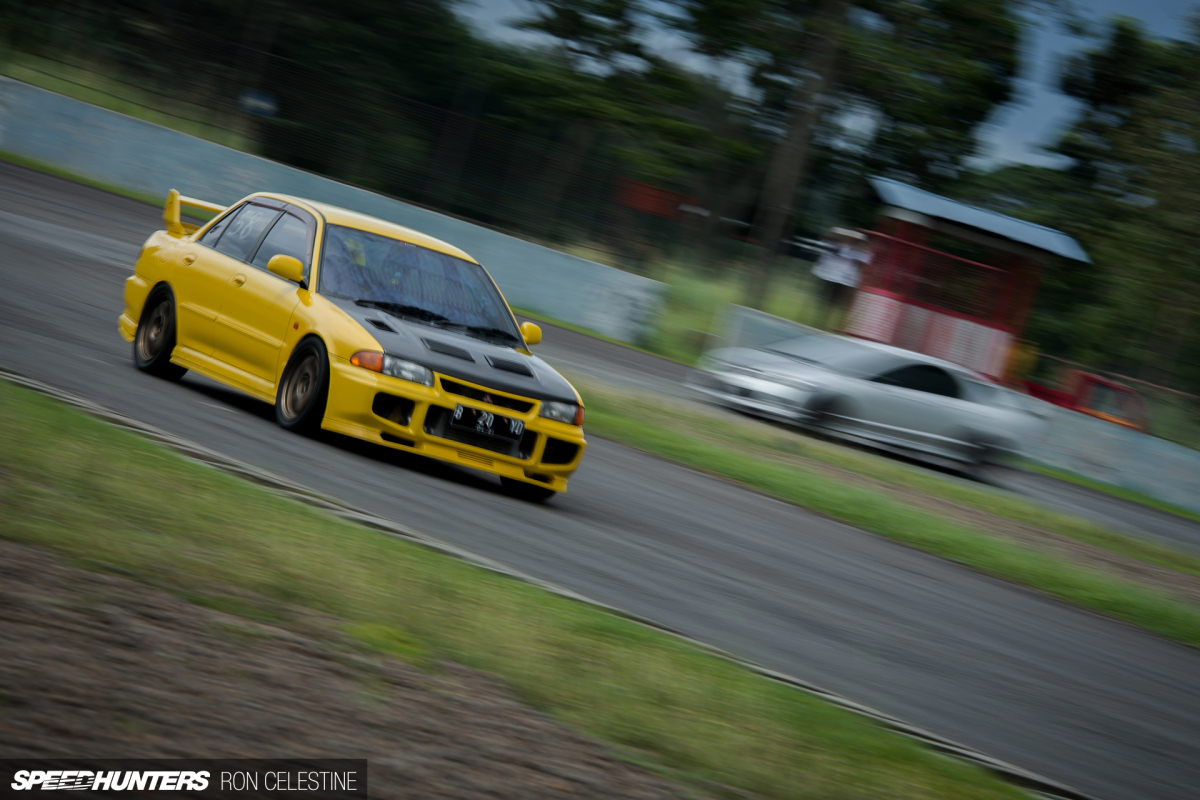 Climbing a nearby fence allowed me to get into the post, and from there I had a great view very close to the track.
Offset Is Everything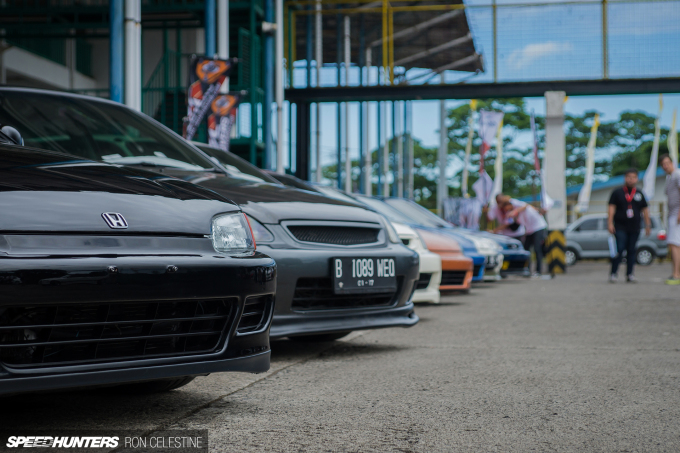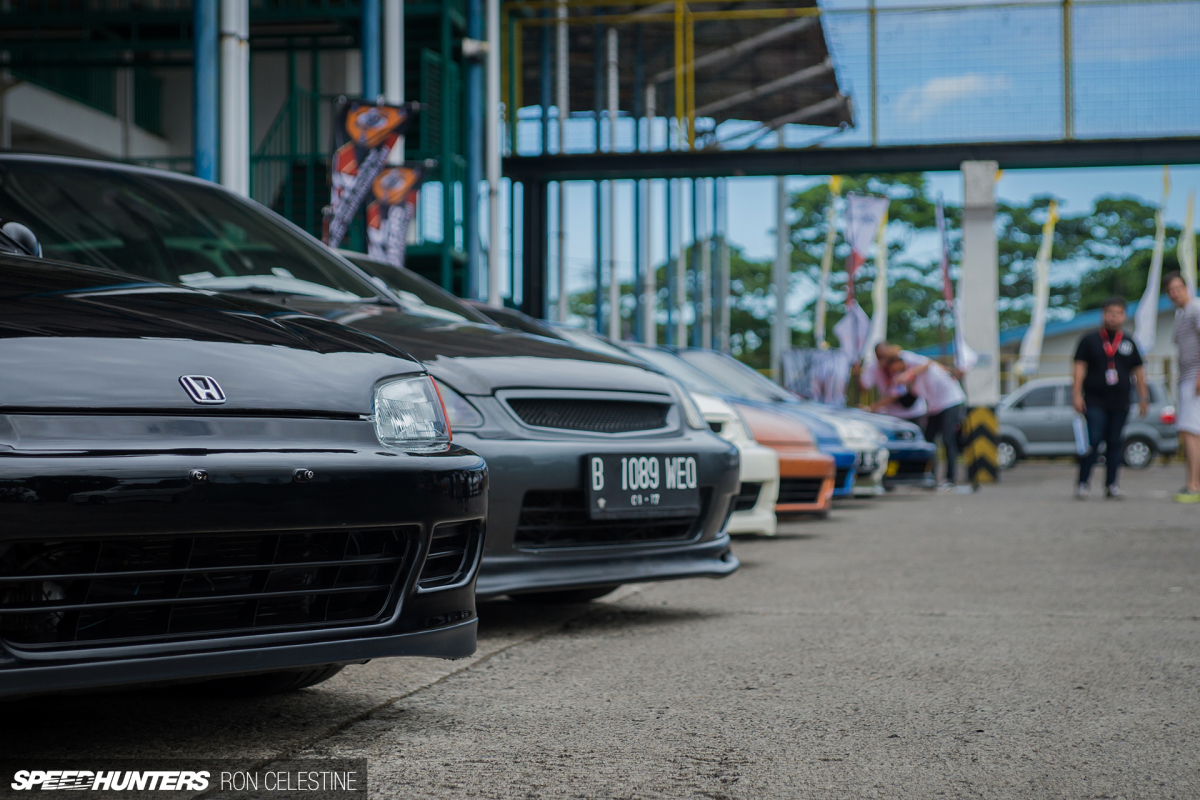 With the circuit racing coming to a end, it was time for me to head over to the Offset Kings showcase.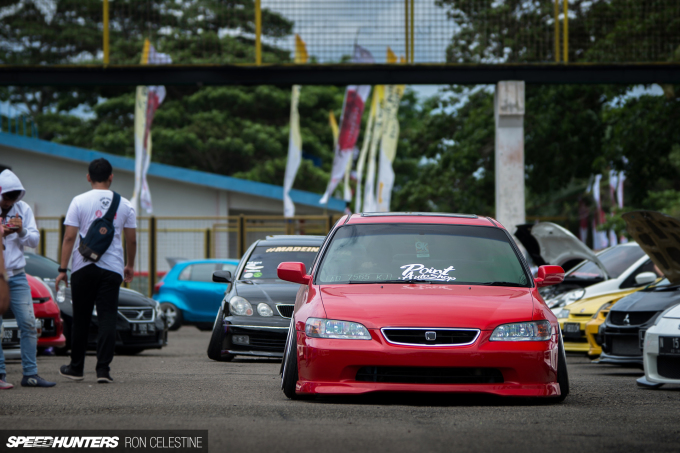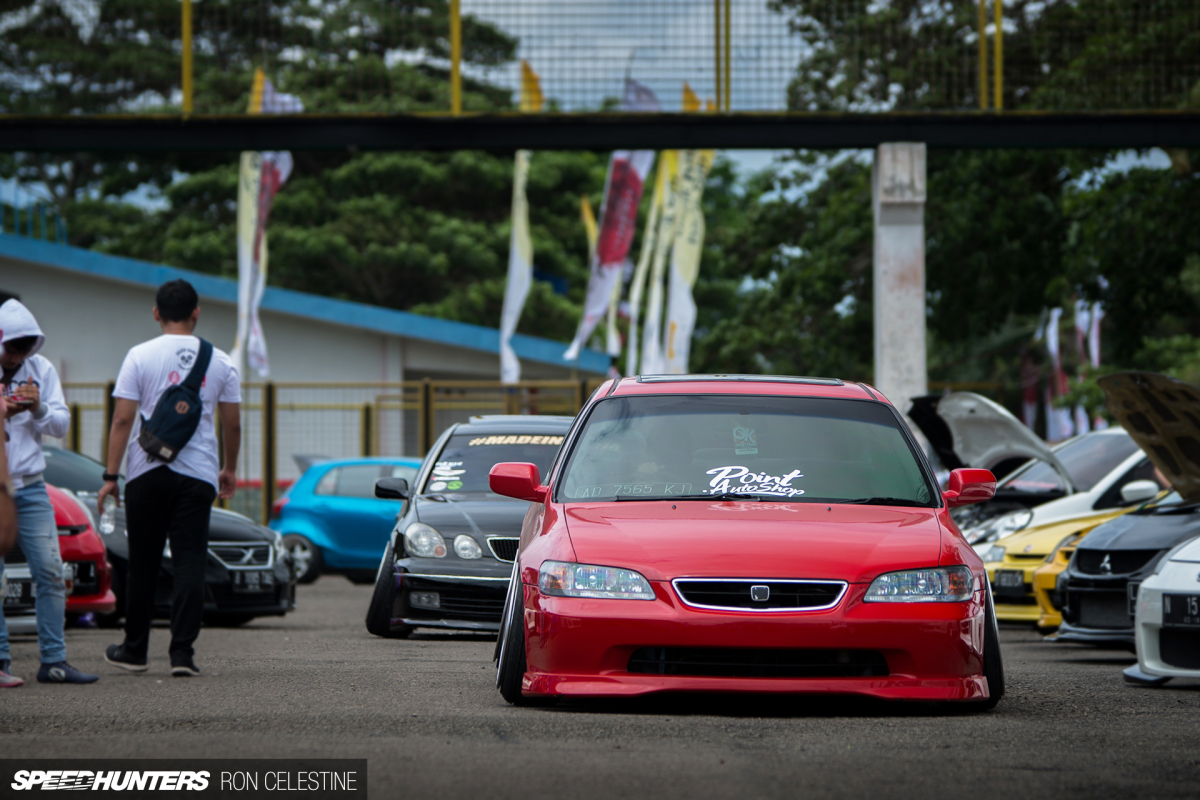 Living in Japan has exposed me to a variety of builds ranging from those with a very sedate drop and a nice set of wheels, to neck-snapping custom creations that could only fly in Japan.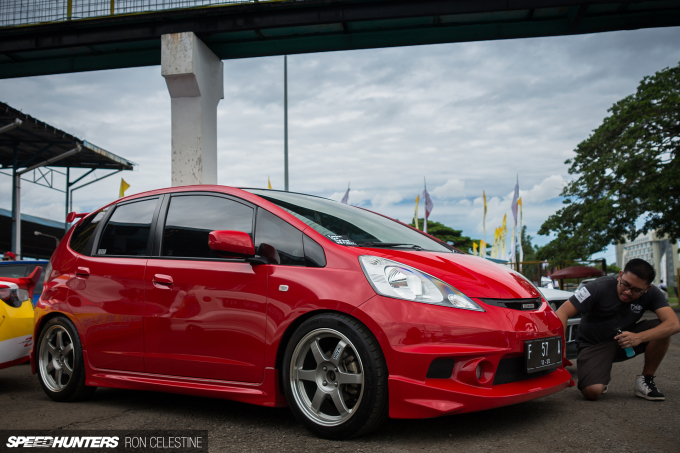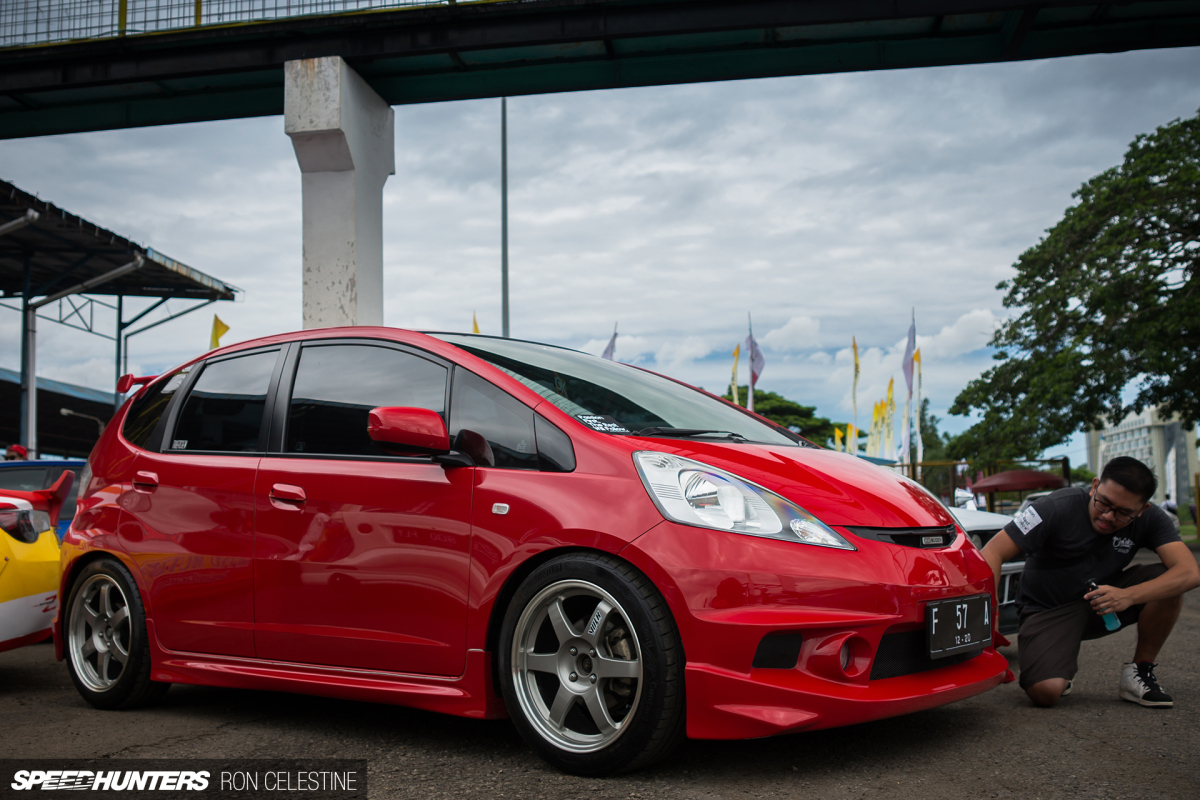 That might be the best part of the 'stance' scene: it doesn't matter what you start with as long as it sits low and satisfies each owner's wheel fitment desire. With that in mind, I was interested to see Indonesia's take on this polarizing automotive sub-genre. Would it be completely different?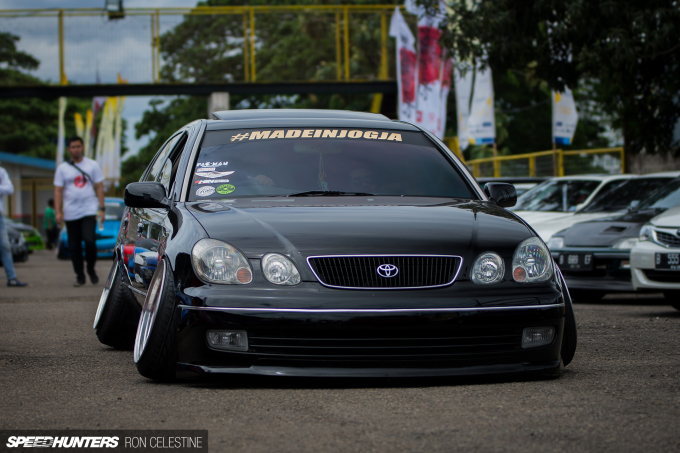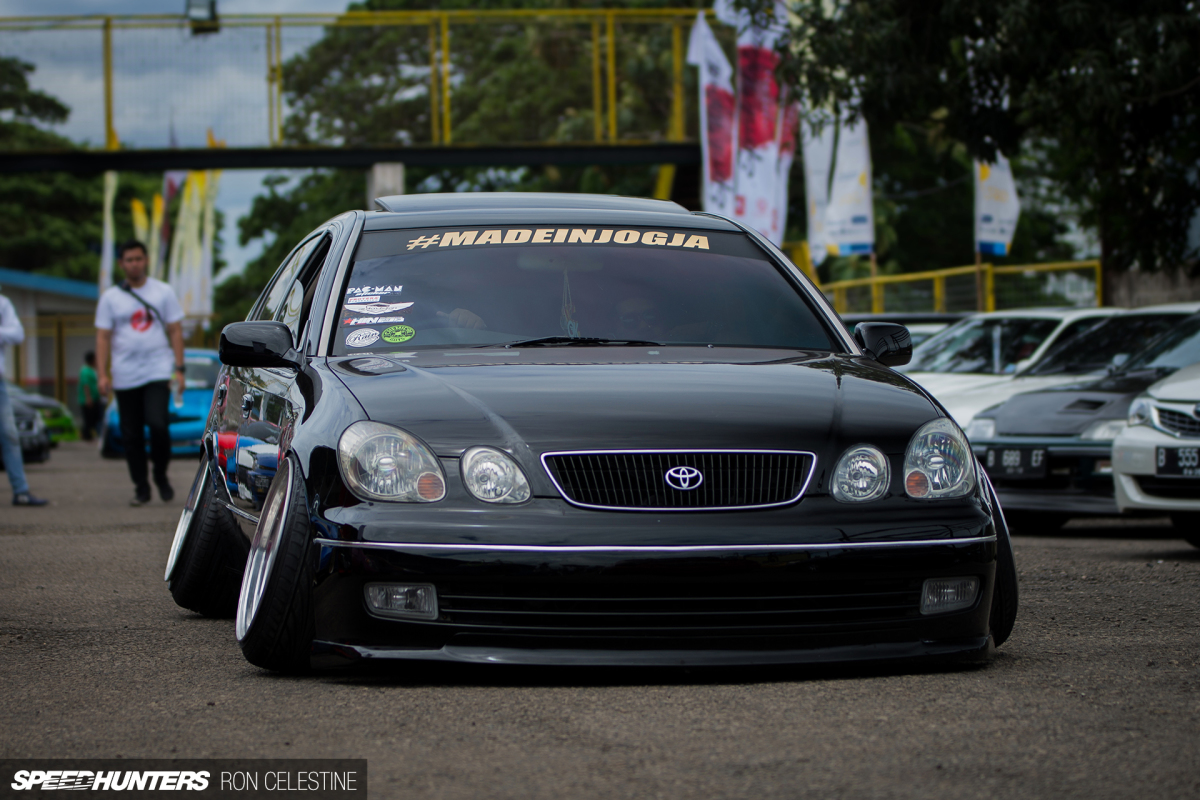 The short answer is no.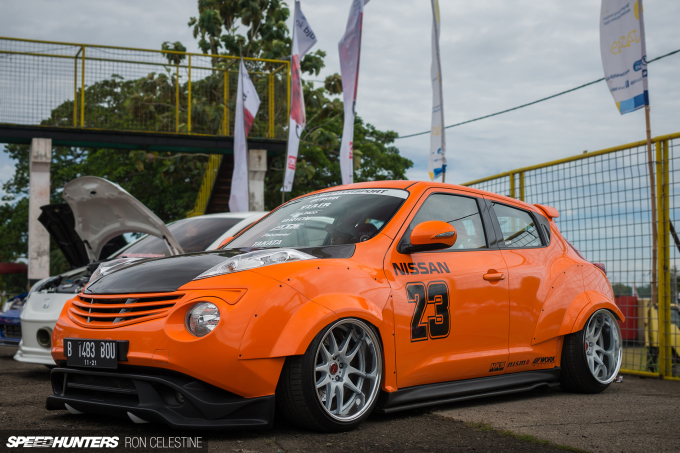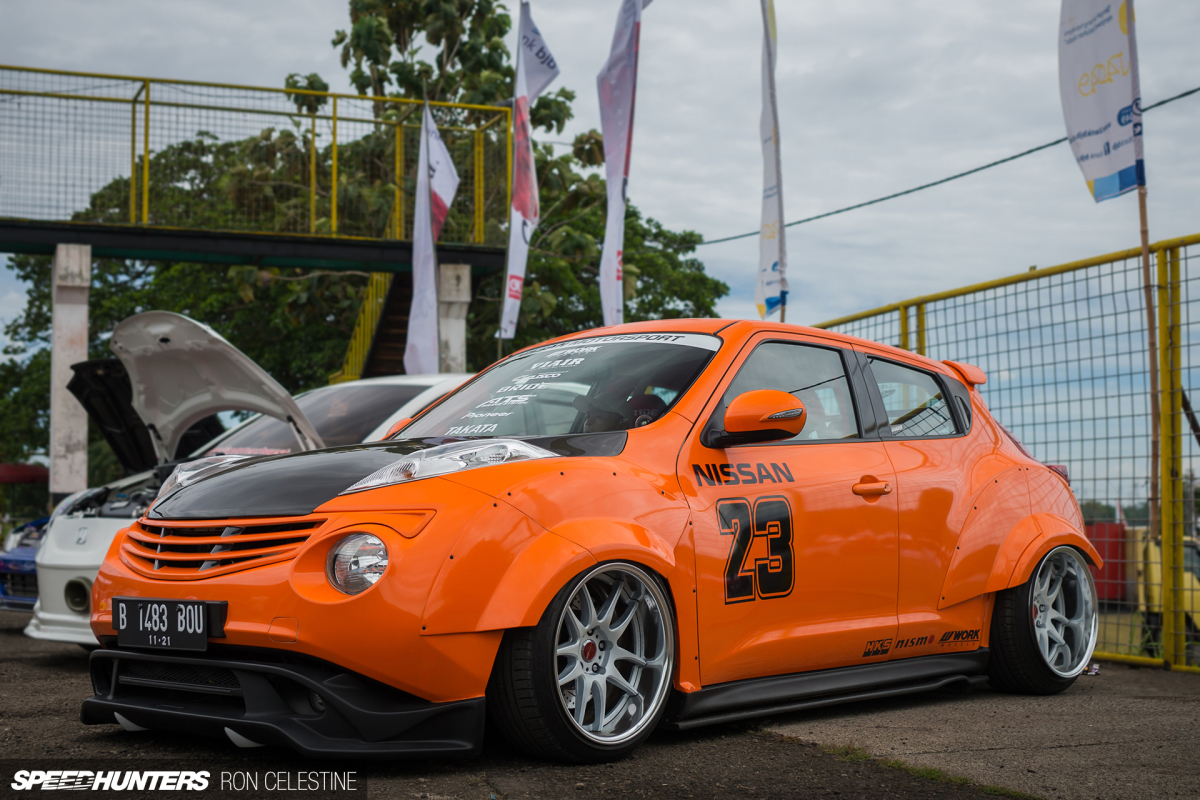 Of course, with an event like Offset Kings it would be nearly impossible to not find Japanese influences in the builds. The over-fender craze and VIP onikyan styling has spread all around the globe and Indonesia is no exception.
Here are two of my favorite Toyota 86s at the show, a Rocket Bunny V2-kitted car and a much more colorful supercharged version.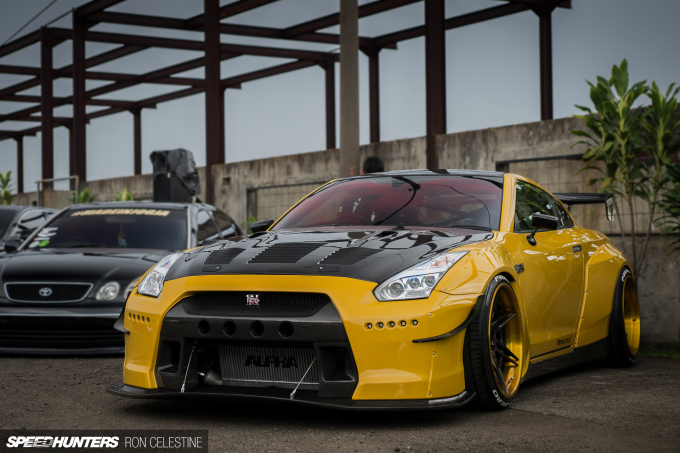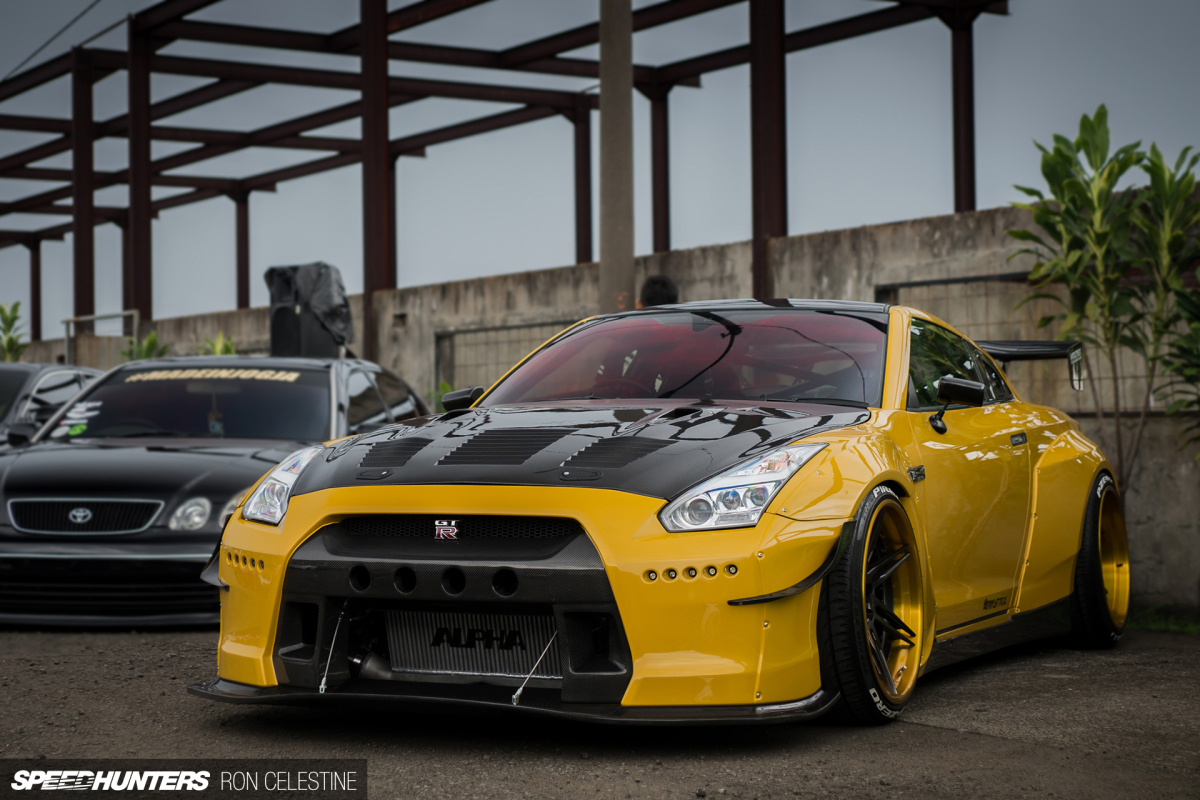 What makes the Indonesian show scene so impressive, however, is how Japanese-like the cars are built.
I've already touched on how difficult it is for enthusiasts to modify their cars in Indonesia, so to do so using a solid base and quality parts requires a substantial investment.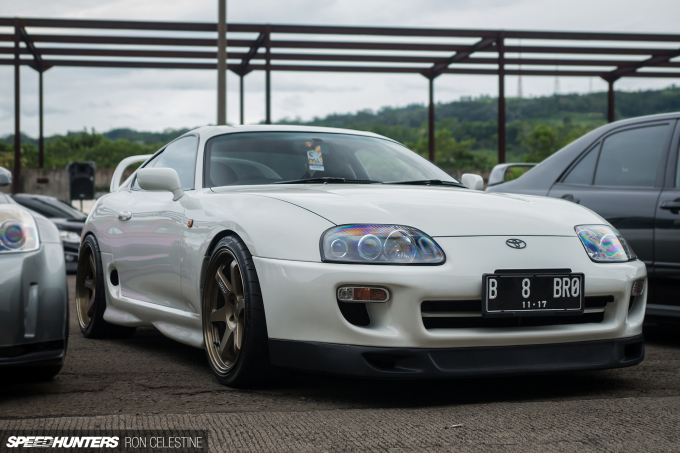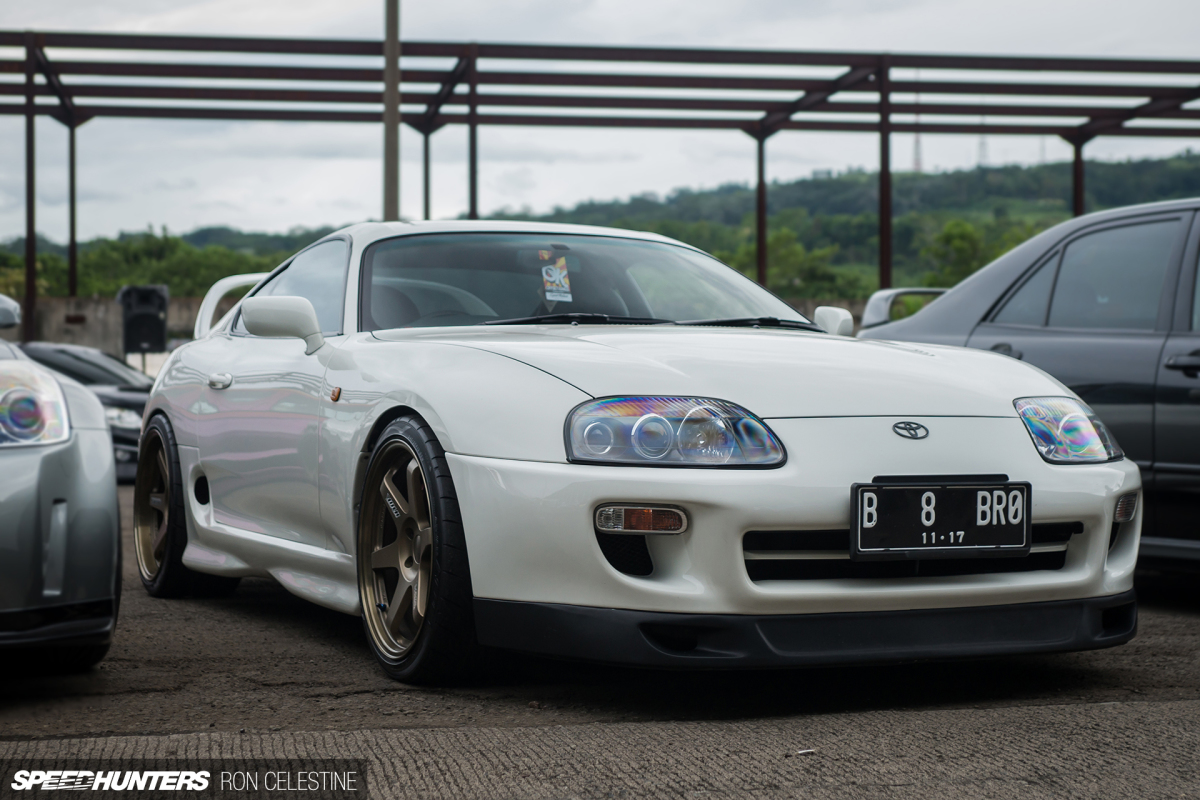 Take this JZA80 Supra sitting on RAYS Volk Racing TE37 wheels for example. It's simply styled and nicely done, something I'm sure that many of us would love to have in our garage, right? To build this car in Indonesia would cost at least three or four times what it would in Japan or the States.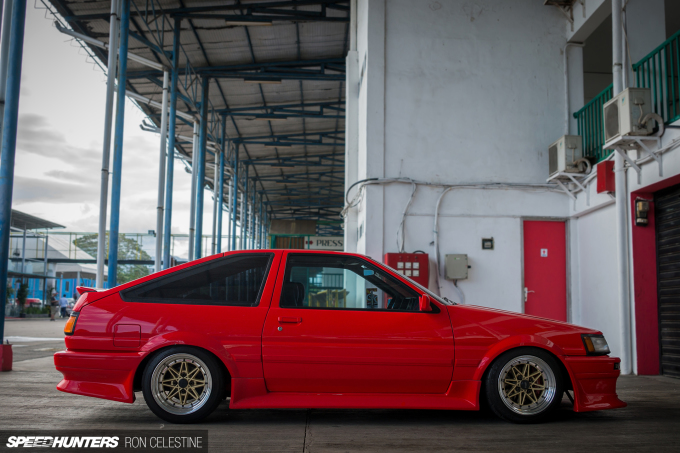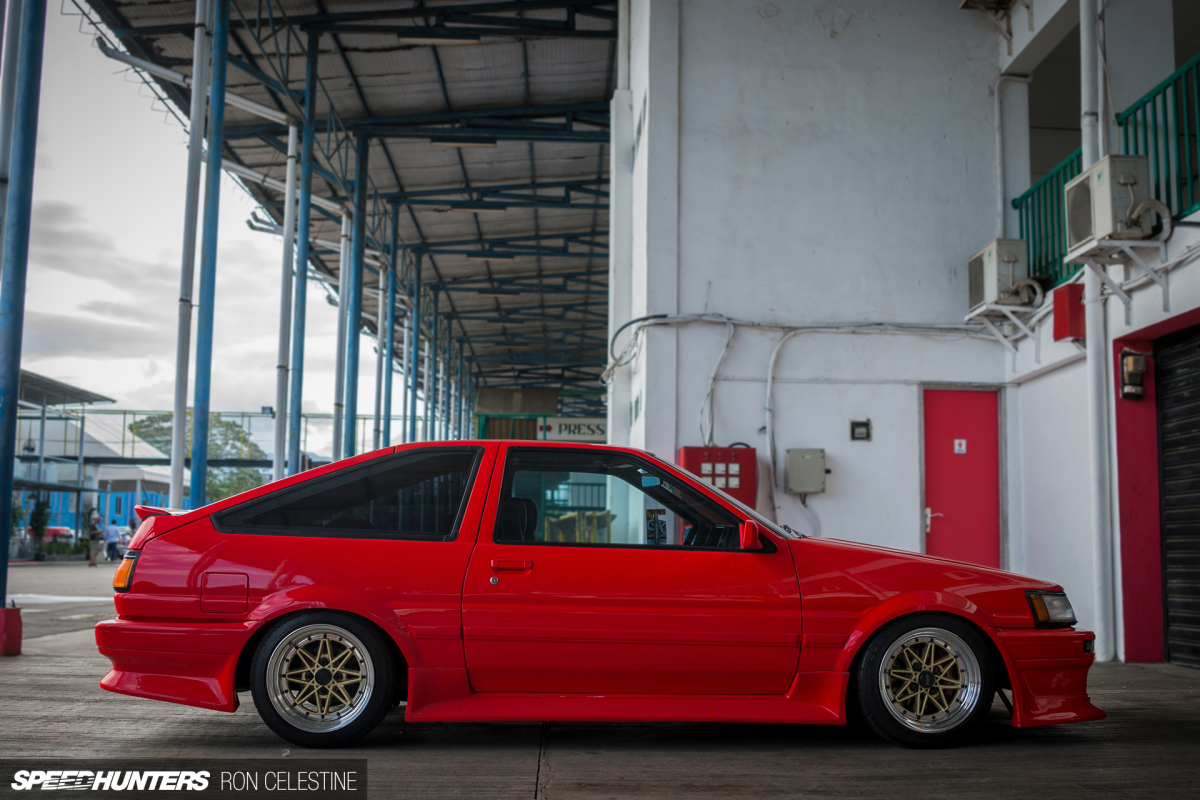 A clean Hachiroku with legal paperwork will set you back well over US$50,000. The owner of this example was recently offered a six-figure sum for it.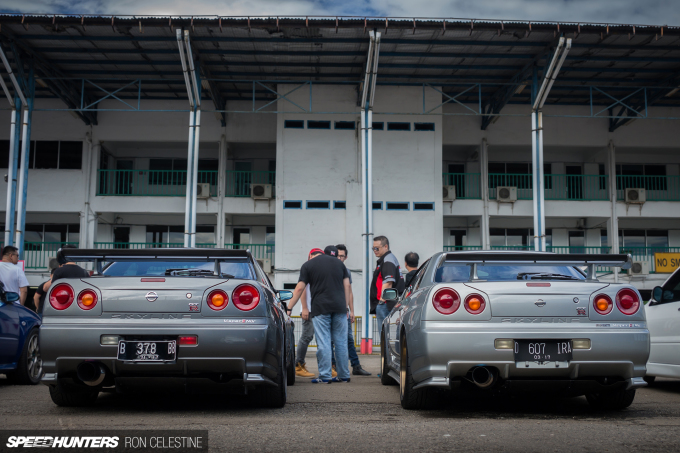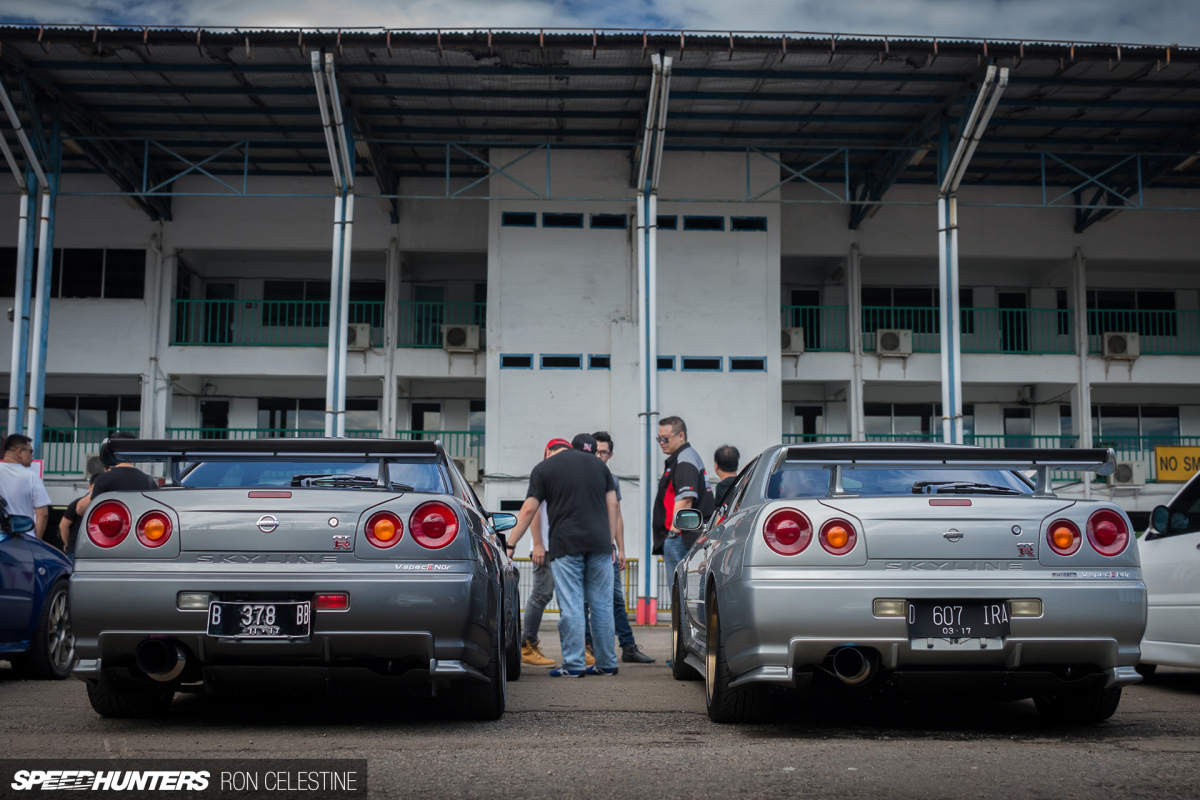 Let's not even go here!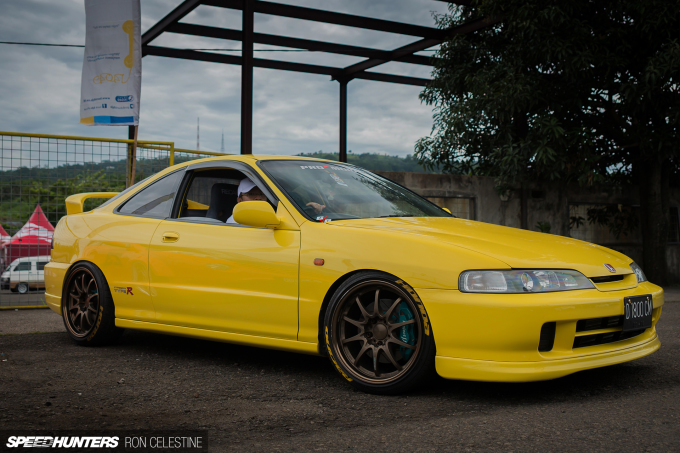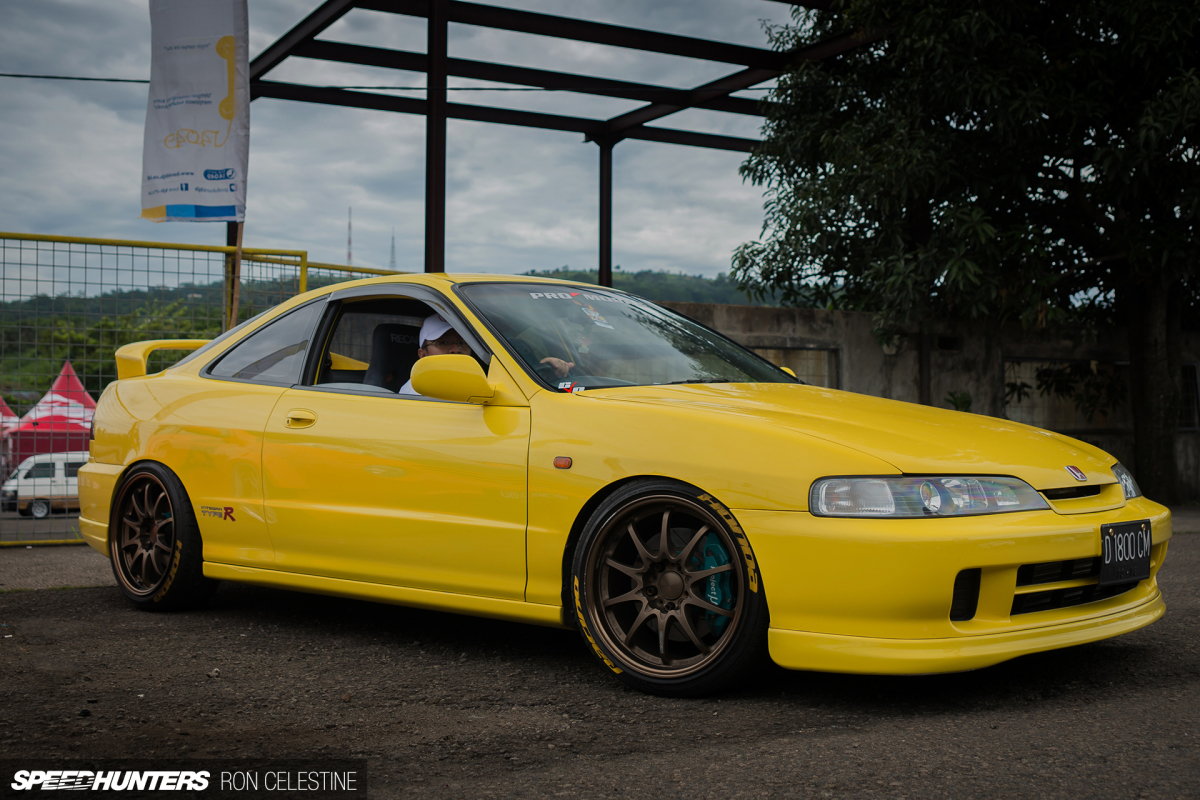 Getting your hands on a model that many people in other countries around the world take for granted is just too far out of reach for many enthusiasts in Indonesia. It all comes down to the fact that if a car isn't manufactured inside Indonesia, you're going to be hit with huge taxes if you want to import it.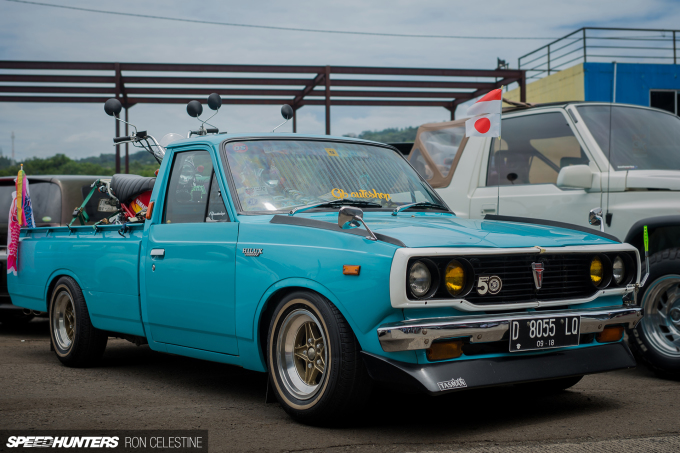 I'm talking about brand new cars here too; importing a used car is borderline illegal unless you can gain very special permission or go about getting it into the country by not so lawful means.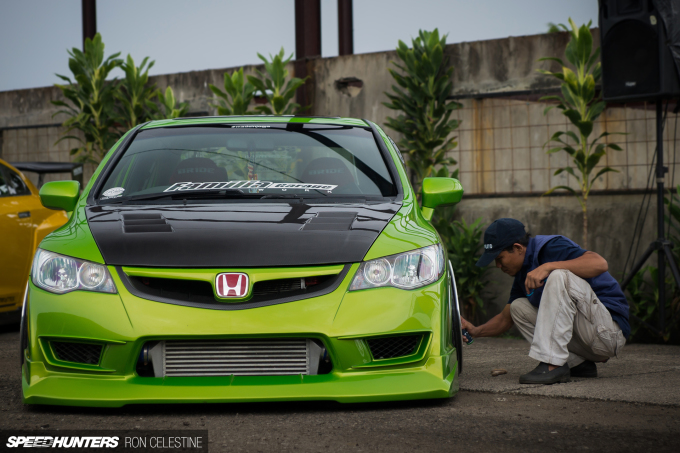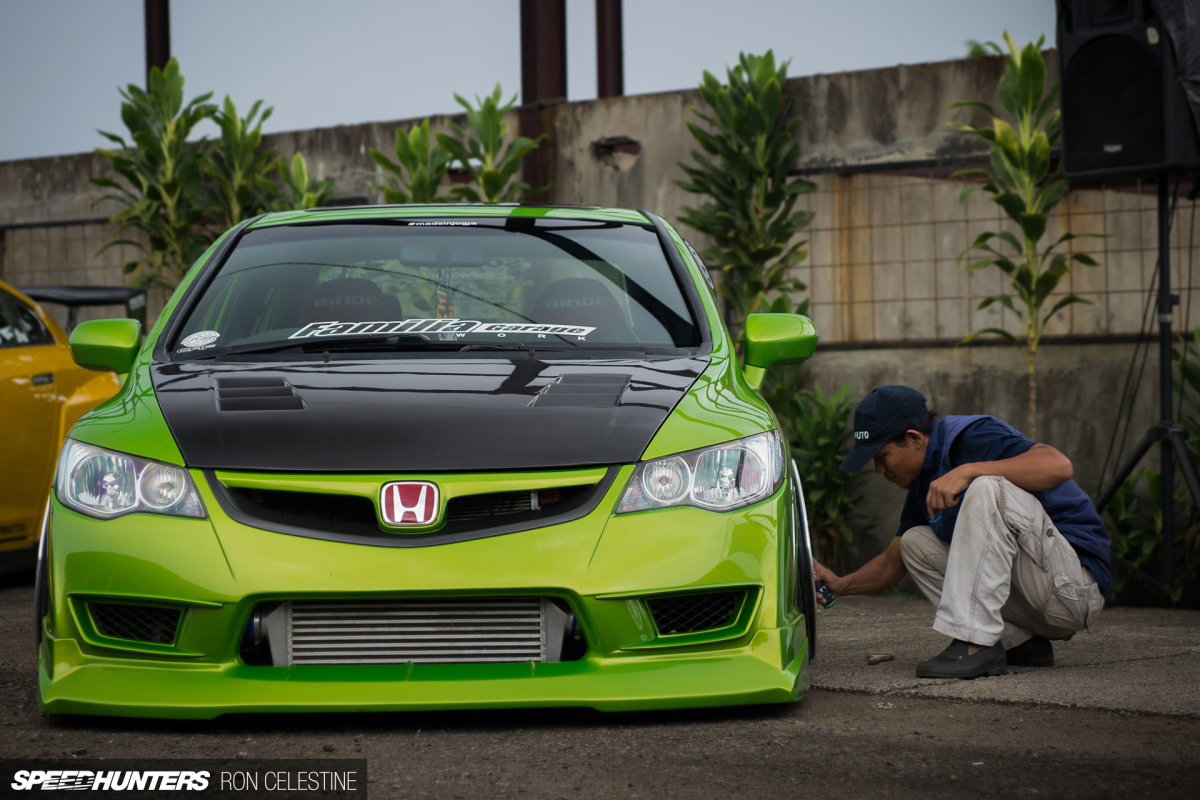 Instead of giving up though, Indonesian enthusiasts take great joy and pride in the vehicles they can get their hands on, and tune them accordingly. It's really amazing; there are so many factors to turn people off modifying cars, yet the scene in Indonesia continues to flourish.
The creativity and quality coming out of Indonesia with such handicaps is utterly mind boggling. They say that when you are forced to work with very little, the most amazing and creative ideas can run wild. When you're talking about Indonesian car culture, the 2016 GoodRides Speed Matsuri x Offset Kings event was testament to the fact.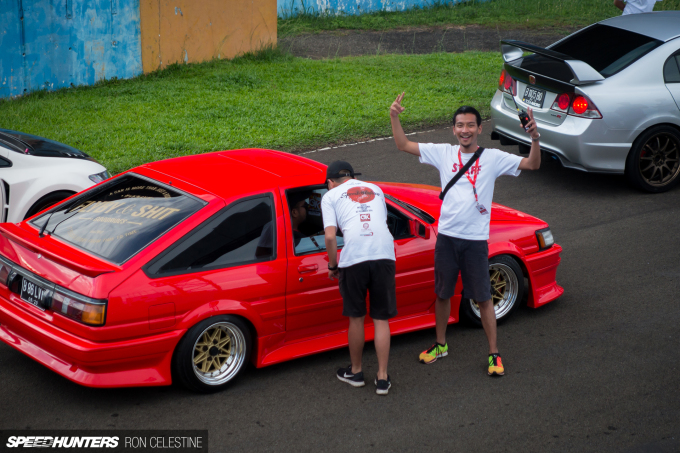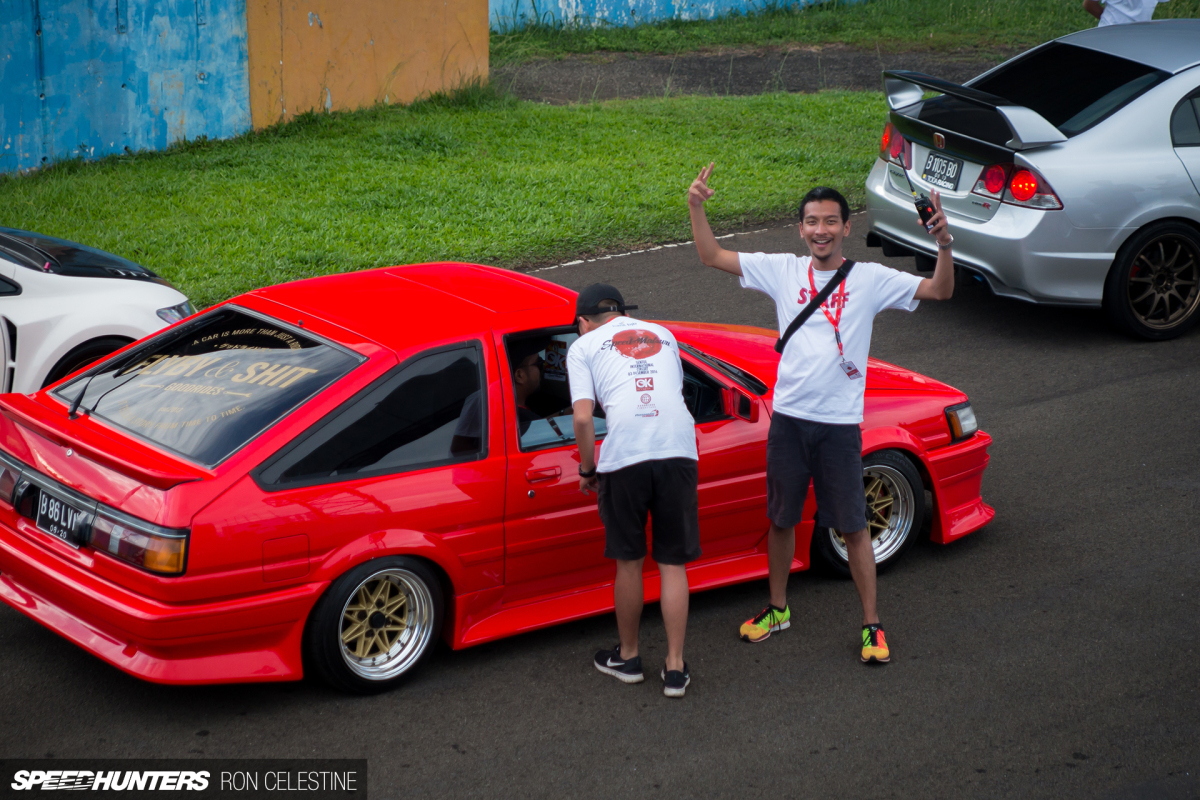 Everyone kept asking me if I could sum up the event and the car scene in Indonesia, in a few words. On the spot I really couldn't do that, but now I can: eager and excited for the future.
One way or another, Indonesia is going to be a key player in global car culture, and I'm looking forward to seeing what role it will play.
That's all for now, but stay tuned for a few of spotlights on some cars that I felt were particularly unique.
Ron Celestine
Instagram: celestinephotography
Cutting Room Floor