As I mentioned in my main event coverage from the GoodRides' recent Speed Matsuri x Offset Kings event held at Sentul International Circuit, the Indonesian government have regulations that make it very hard for enthusiasts to build the cars they dream of. It's ludicrously expensive to import a new car into the country and damn near impossible to legally import an older car. As such, automobile manufacturers like Honda have set up operations in the country to sell cars in what is a rapidly growing economy.
As good as this may sound, these automakers aren't exactly building desirable cars; they're building cheap beige eco-boxes like the Honda Brio. This particular Brio, built by Supernova Jakarta and known as the 'SuperBrio Supernova', is definitely not your average though.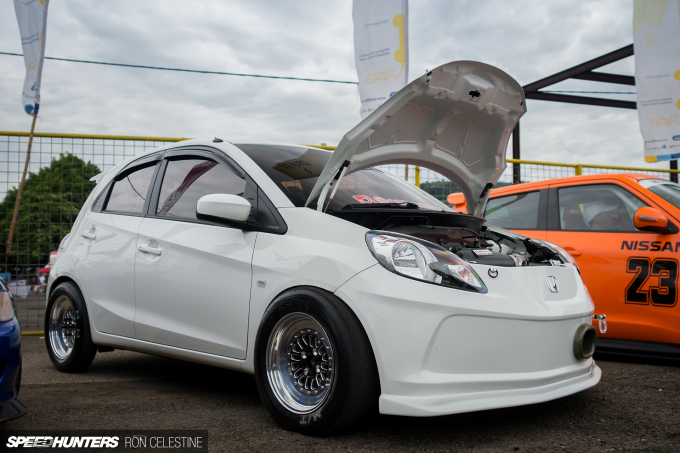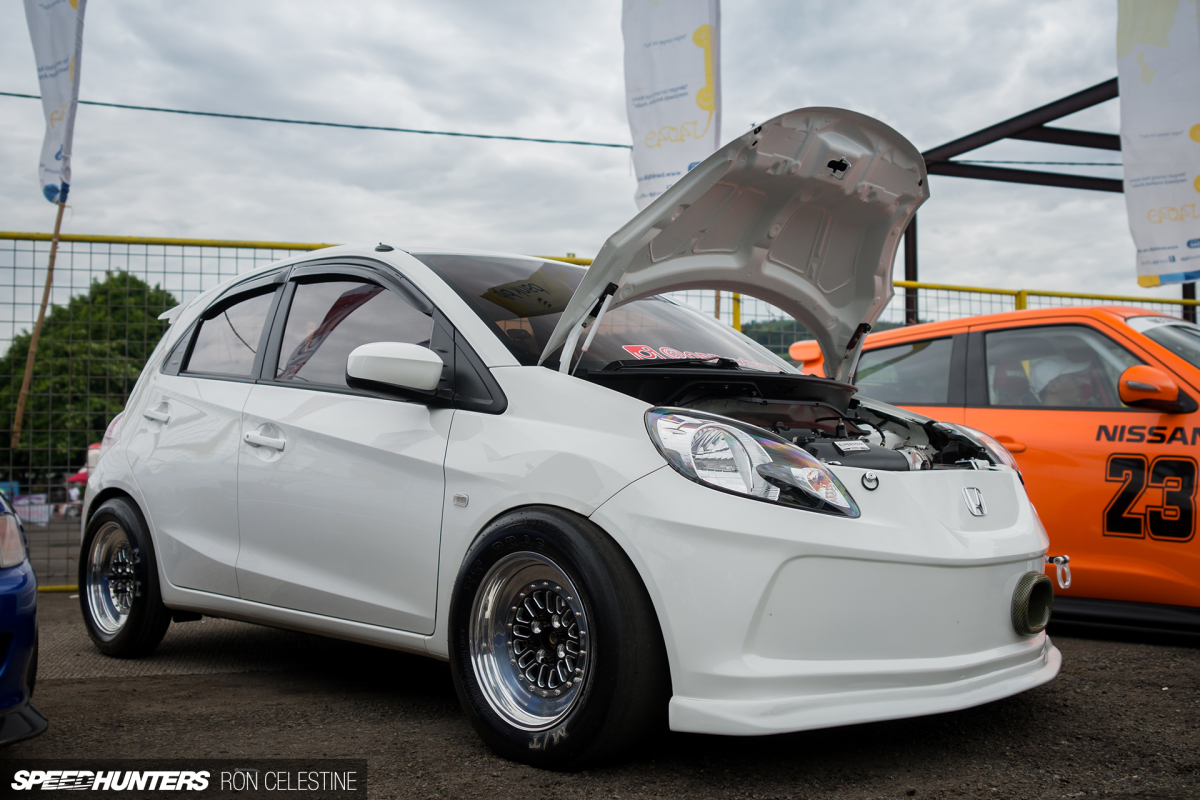 From factory, the little Brio was equipped with a 1.2-liter L12B iVTEC engine good for 89hp, but the owner of this example wanted more. Lots more.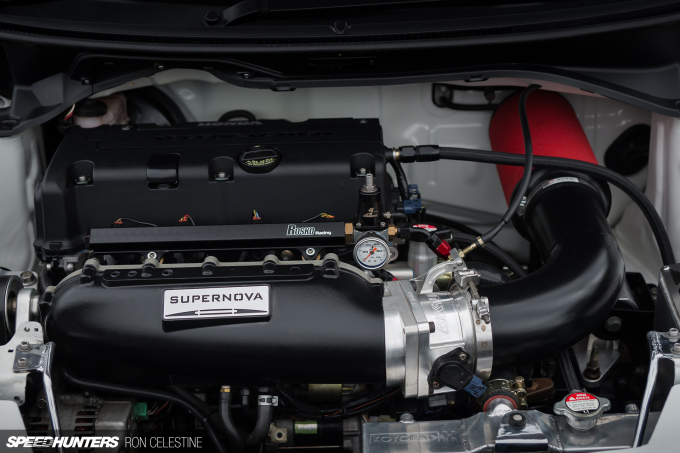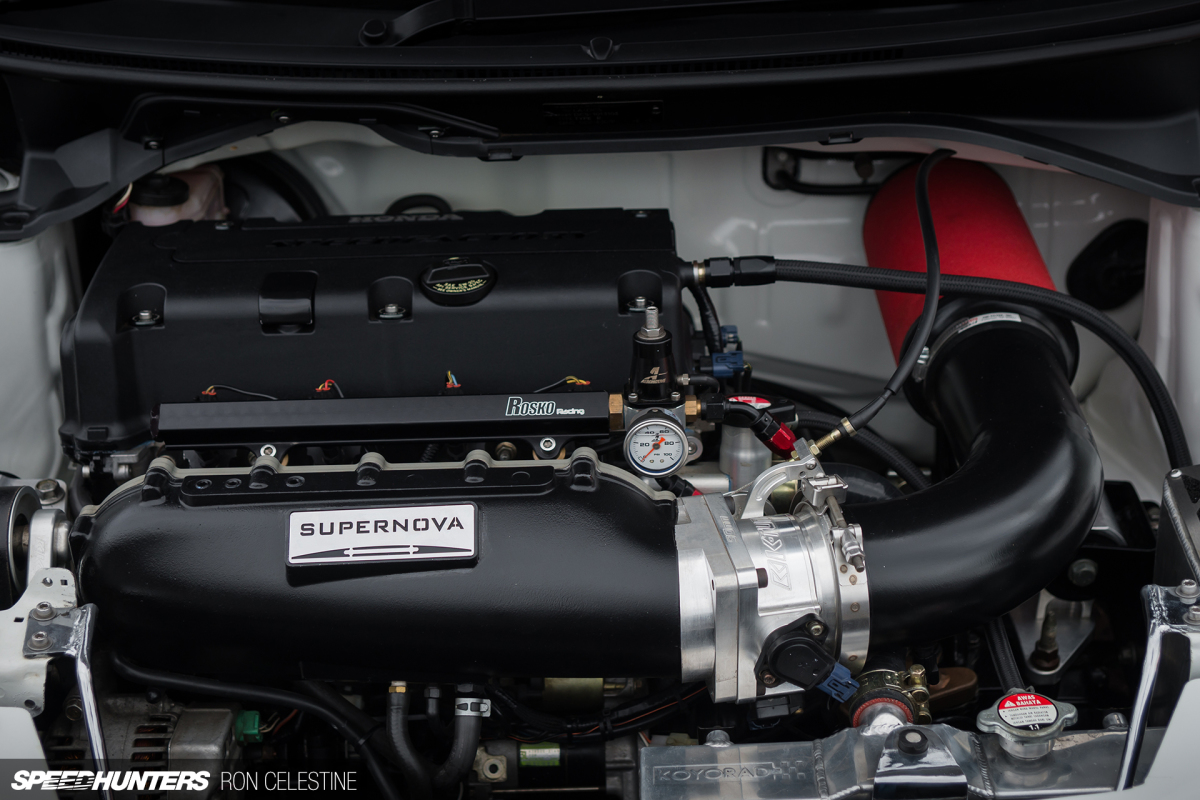 It's not uncommon to find K-series engines retrofitted into old Honda chassis, but there's not a huge amount of room in a Brio's bay so this is a tight fit. What's interesting to note is that this is not a unique re-power in the wider region; there are a number of K-swapped Brios rolling around, plus numerous examples running turbo setups on worked versions of the smaller engines unique to this model. And like the majority of those cars, this one's been built for drag strip action.
The K20/K24 four-cylinder engine remains naturally aspirated, but the 2.4-liter block has been fully built with 87mm Arias forged pistons and Eagle ESP forged connecting rods. Up top, a K20 PRB cylinder head has received Skunk2 Stage 3 camshafts and a port and polish from Supernova. As you can see, the intake and fuel systems have been given an aftermarket overhaul too, and there's a Hondata K-Pro V4 for management.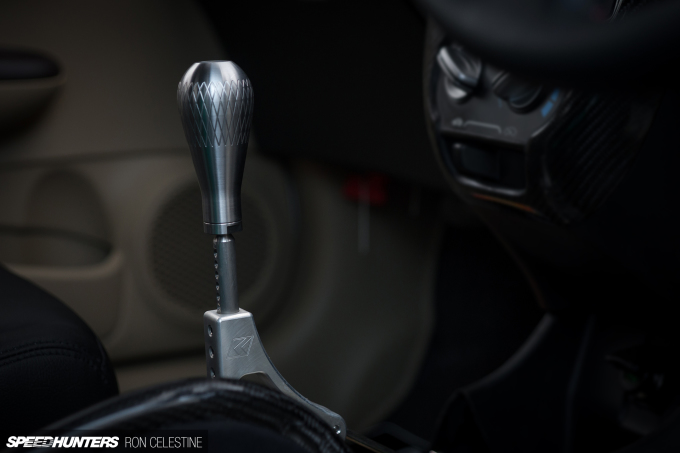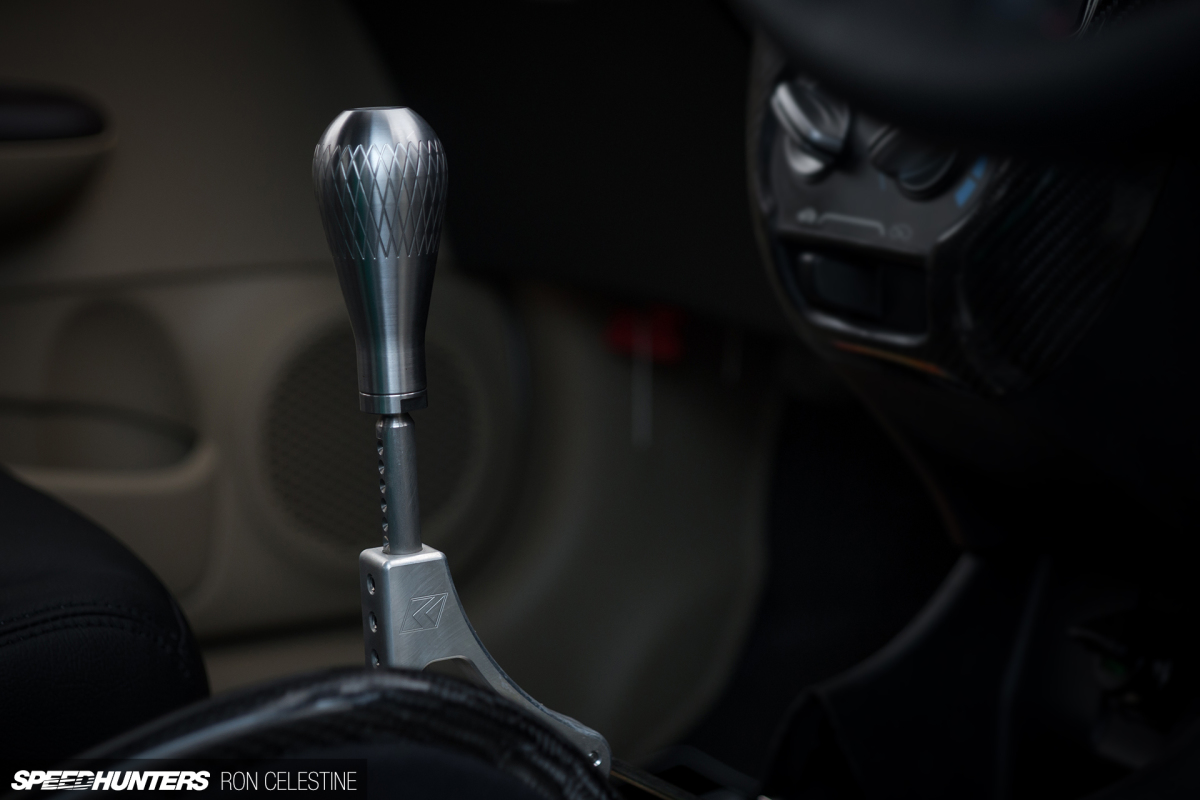 Like you'd expect, the Brio's driveline has seen substantial work. A K-Tuned Race-Spec billet shifter controls an Integra DC5 gearbox via an ORC clutch, and the driveshafts are custom components rated to 800hp.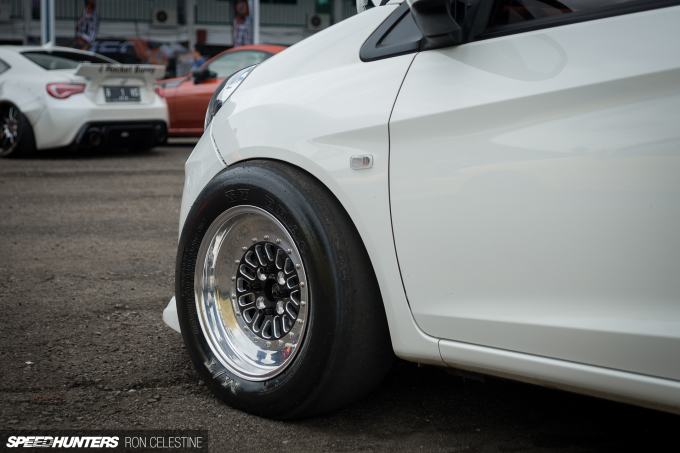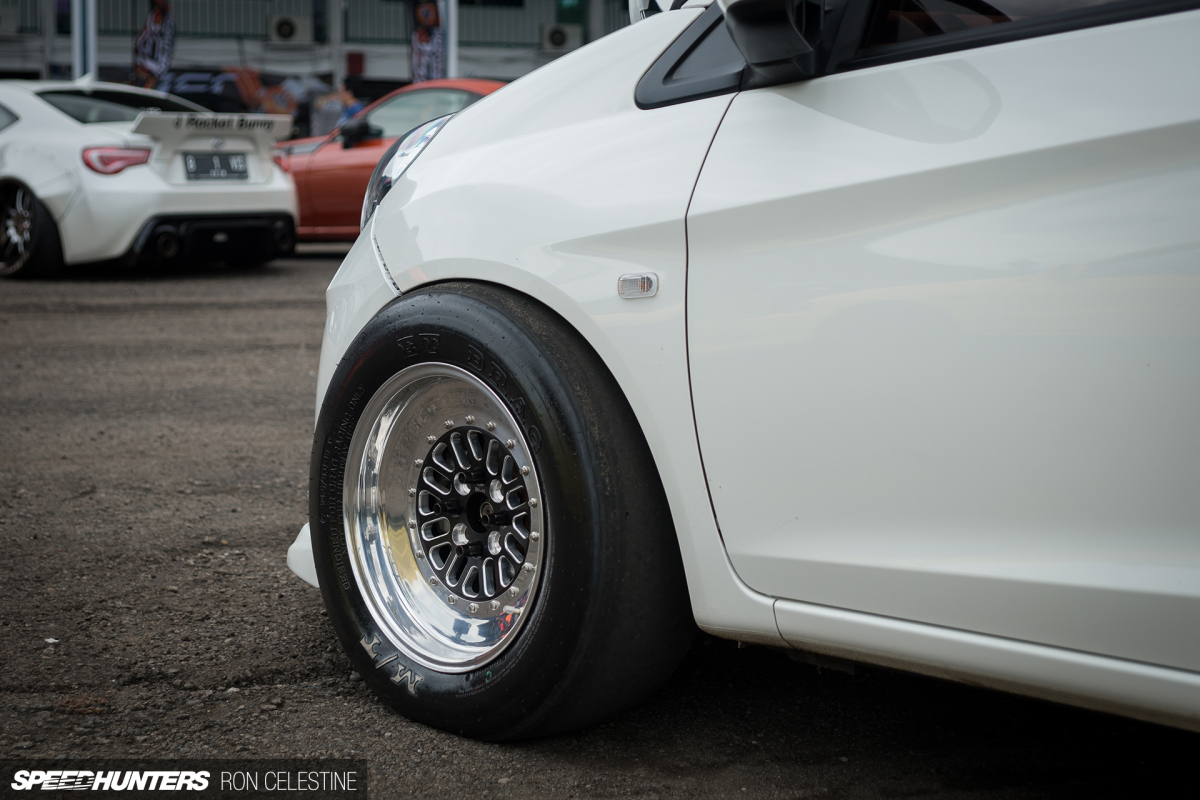 This little Brio is not outputting those sorts of numbers just yet, but with around 350hp finding its way to the front tires and only 900kg to haul around, the power-to-weight ratio is definitely on the healthy side. In fact, it's pretty close to that of a Ferrari 458! Note the 24-inch Mickey Thompson ET Drag slicks.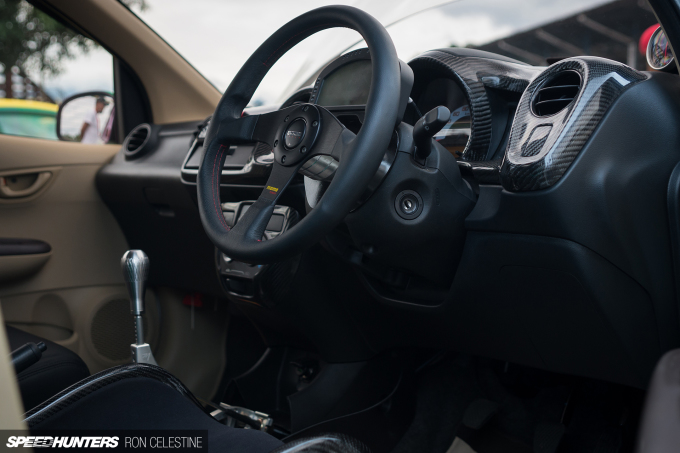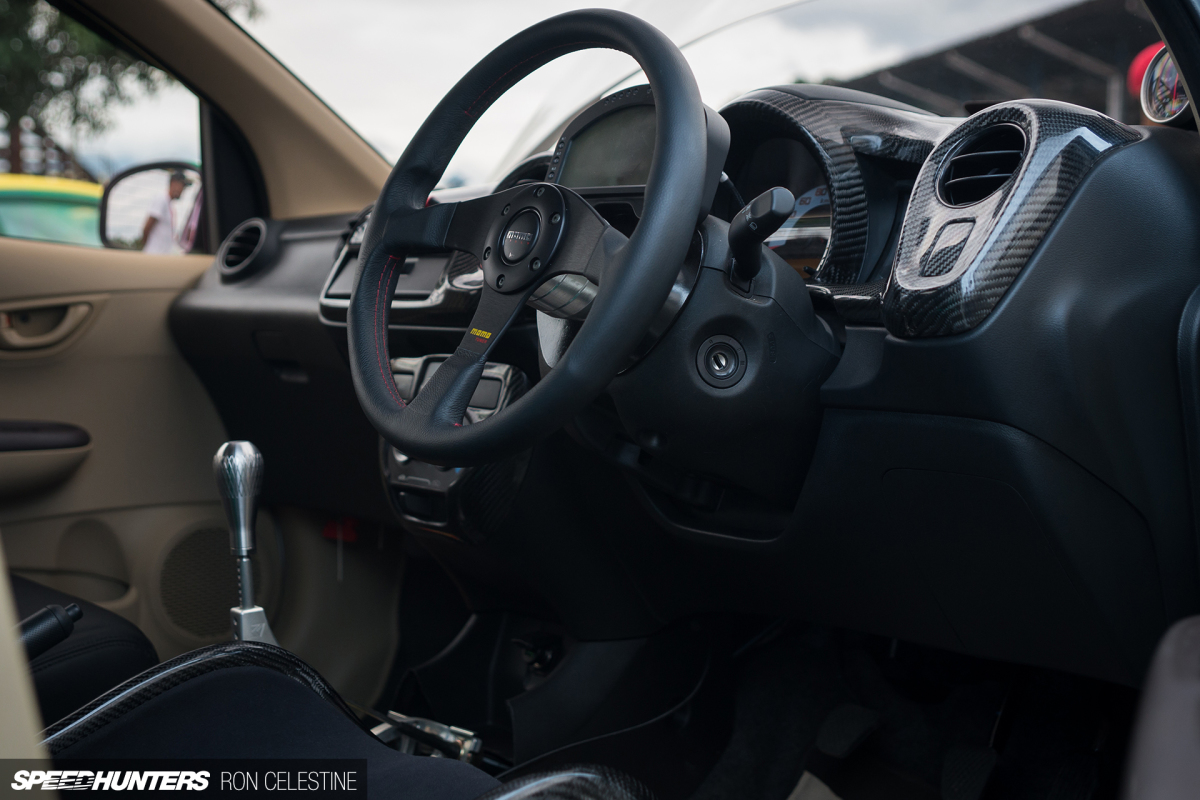 The interior has been thoughtfully enhanced with a few select modifications. There's a lightweight composite-shelled race seat for the driver, a Momo steering wheel, AiM MXL digital dash logger and various carbon fiber trim pieces among other performance oriented upgrades.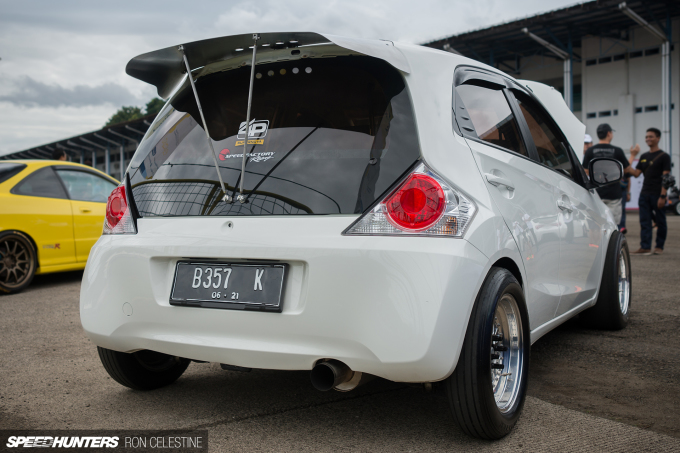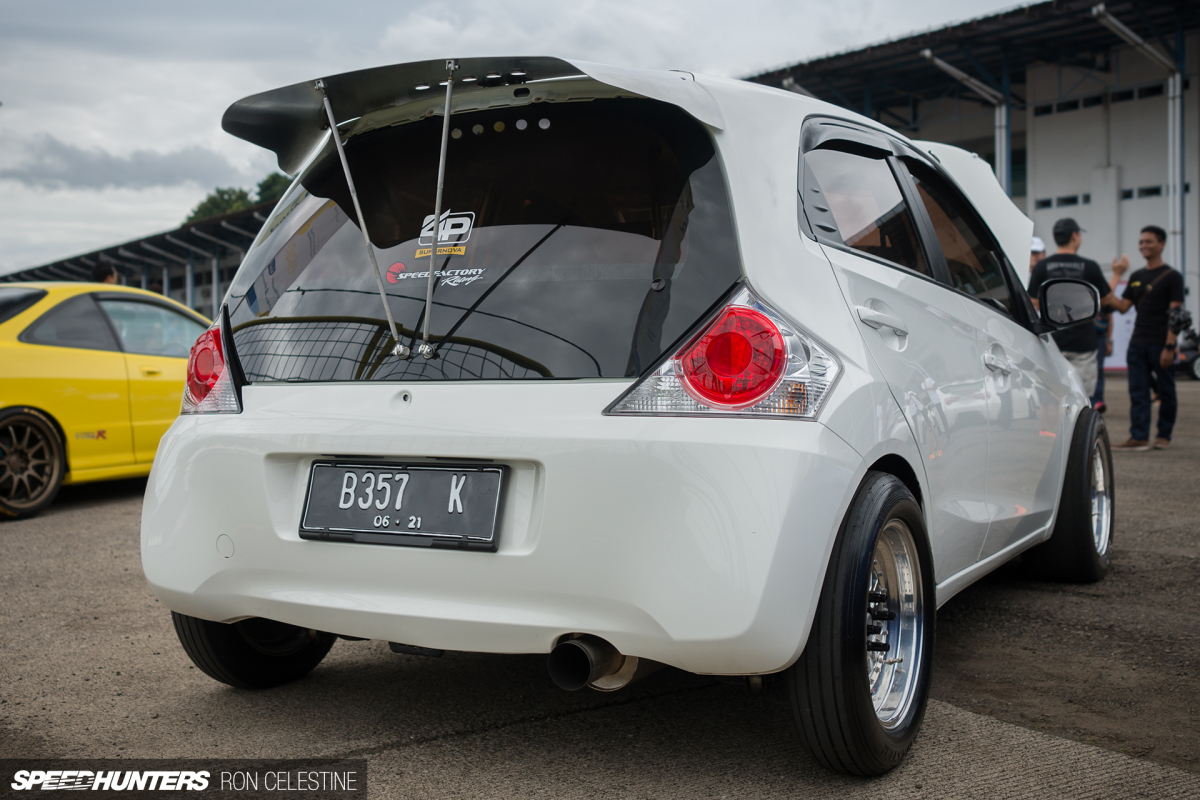 I simply love the ambition and determination that's gone into this build. Starting with something that is available to and aimed toward the masses but has absolutely no automotive spirit or soul, and then taking it in the complete opposite direction with hardcore race modifications has resulted in a very cool little car.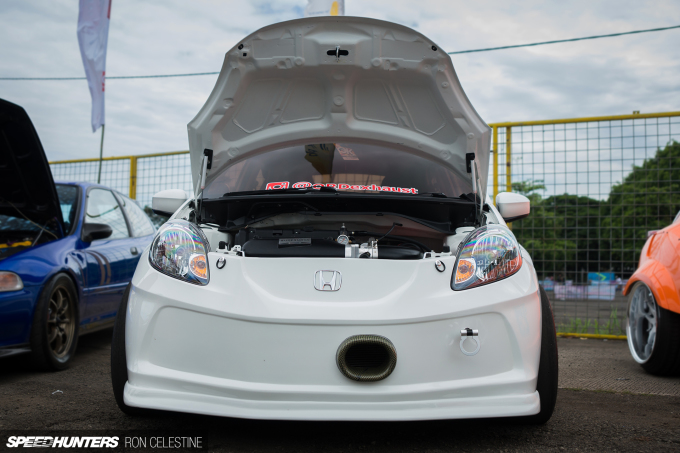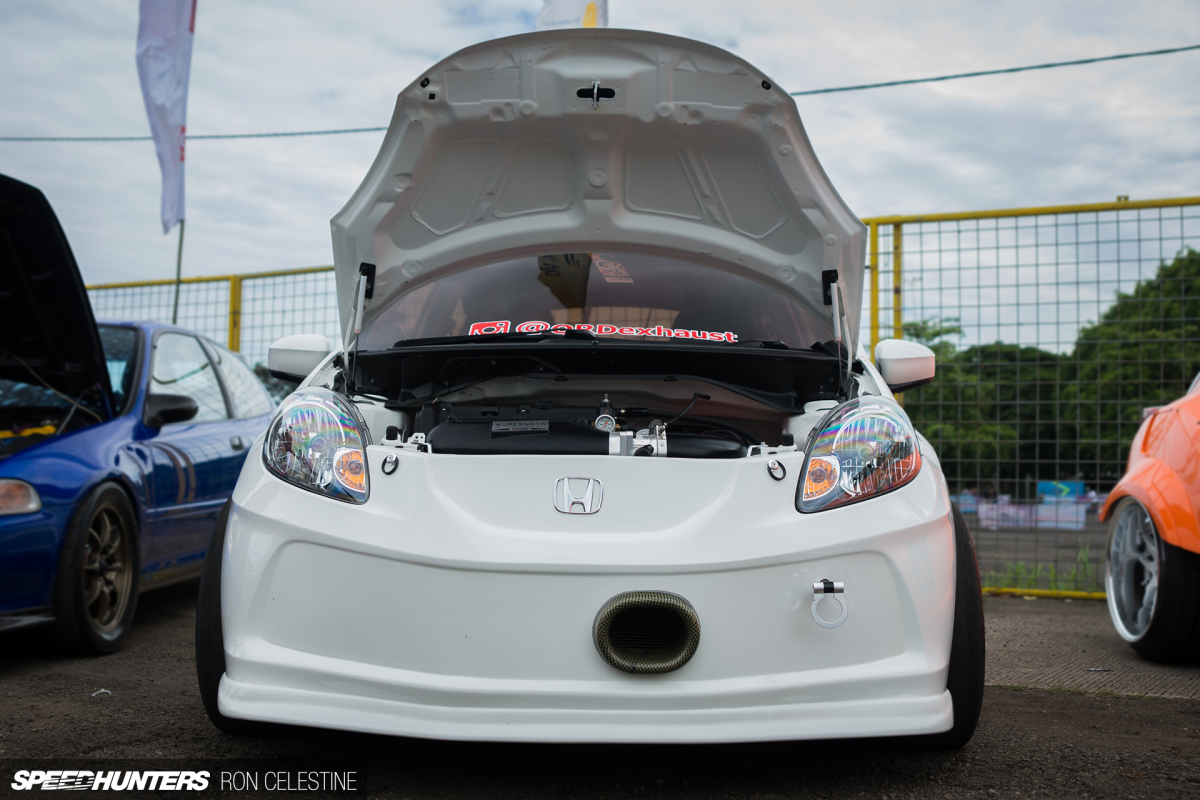 Since the Honda made its debut at the 2016 Speed Matsuri I don't have a quarter mile time to report back just yet, but I'm very interested to see what sort of ET and trap speed numbers the SuperBrio Supernova can achieve in the future. Hopefully we'll get to find out!
Ron Celestine
Instagram: celestinephotography