Automated Assembly
Factory tours of everything from tuning shops to performance parts manufacturers are something I've always enjoyed. They seem to be a hit with you guys too, as you get to see what's behind brands that you've heard of, respected and lusted over for so long.
But I don't think anything could have prepared me for what I got to see at Haltech when I was in Sydney, Australia, for the 2016 Yokohama World Time Attack Challenge a few months back.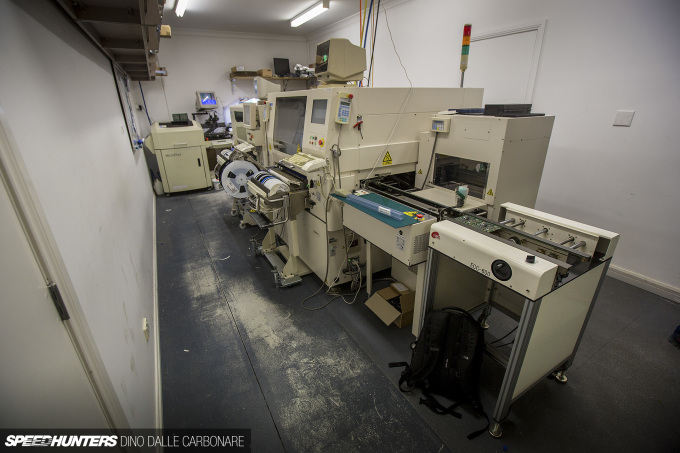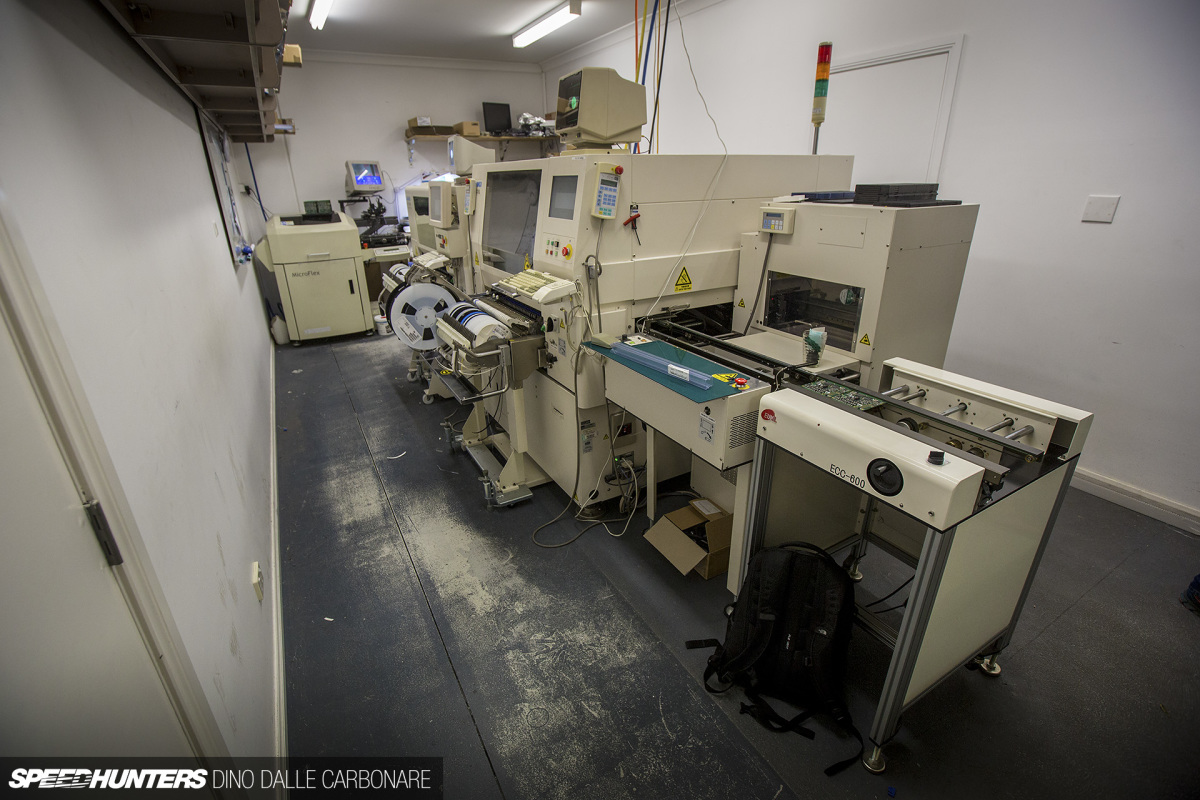 To tell you the truth, I didn't really know what to expect as my usual shop visits are made up of noisy, dirty and greasy factories where different metals are turned into shiny parts. I also wasn't too clued up on what goes into the production and assembly of engine management systems, nor the dozens of other boxes of electronic wizardry that Haltech designs and manufactures. But I was about to learn.
I met up with David Marriott, Haltech's Sales and Marketing Manager, who wasted no time taking me straight to where production of the company's products begins. And you know what? There were no production lines, cutting and machining noises, nor greasy and oily floors. It was clinical, very quiet and pretty alien. As David led me to the only noisy room in the building we passed countless offices where people were quietly working away on electronics.
And this was where I was blown away. I guess when you need to ship out countless ECU modules you always have to be building them, which is what this crazy machine does.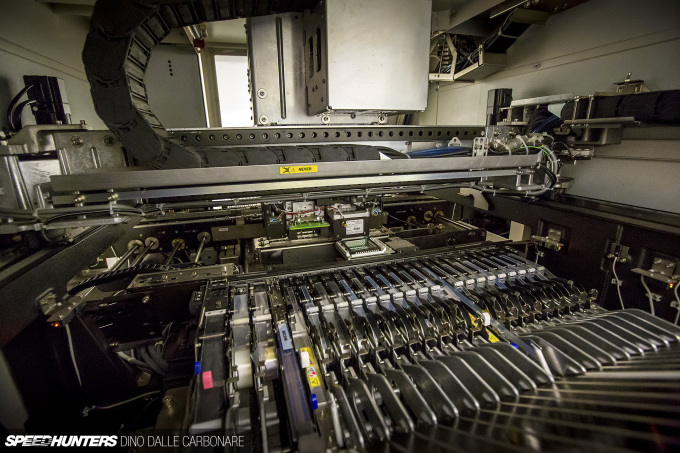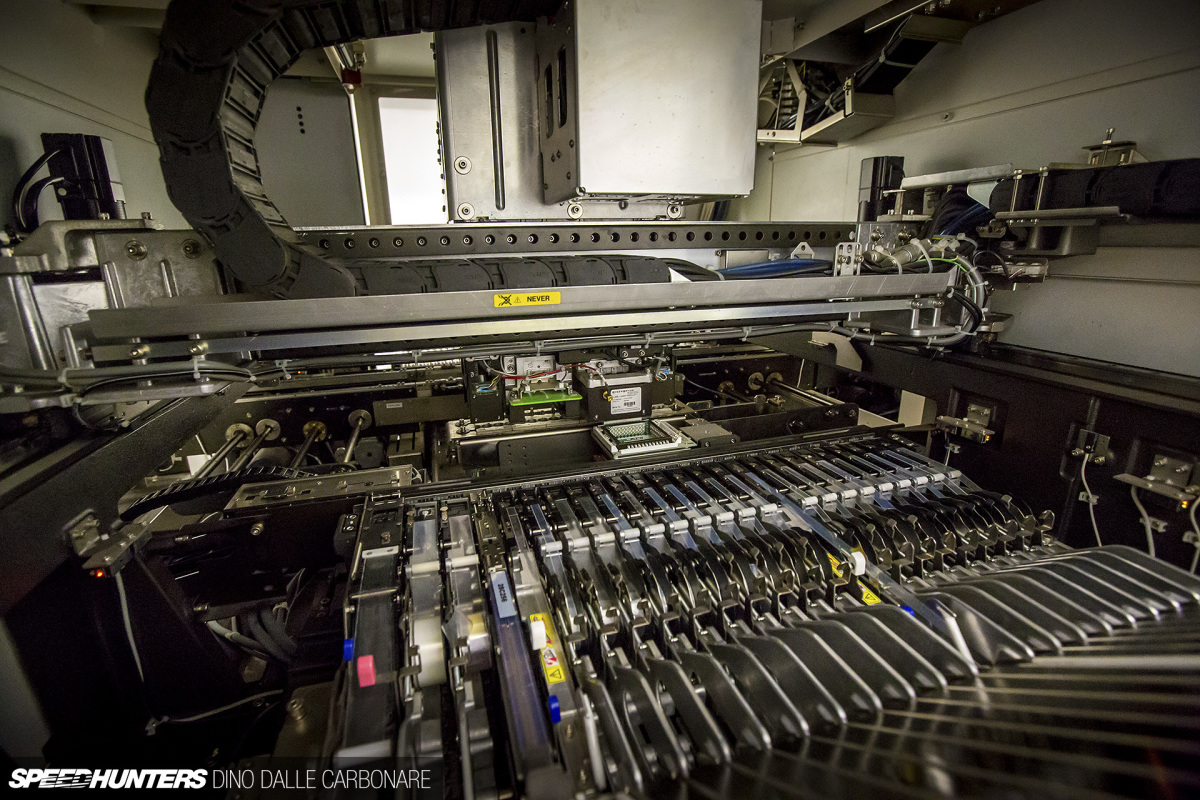 It's an automated insertion machine that attaches chips, capacitors and various other components onto printed circuit boards at what seems like the speed of sound.
Hit play and see it in action for yourselves.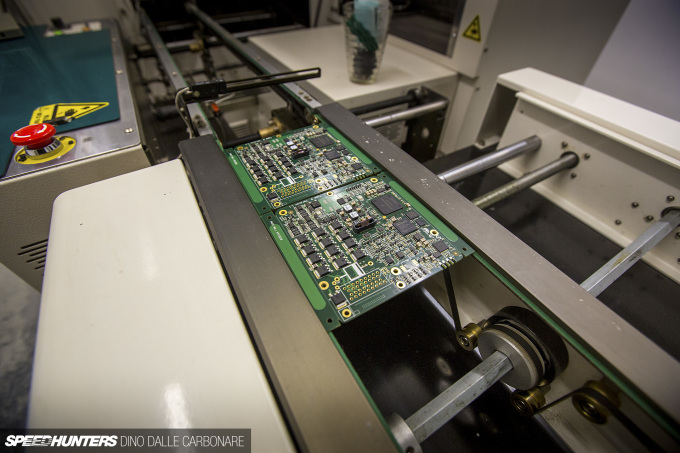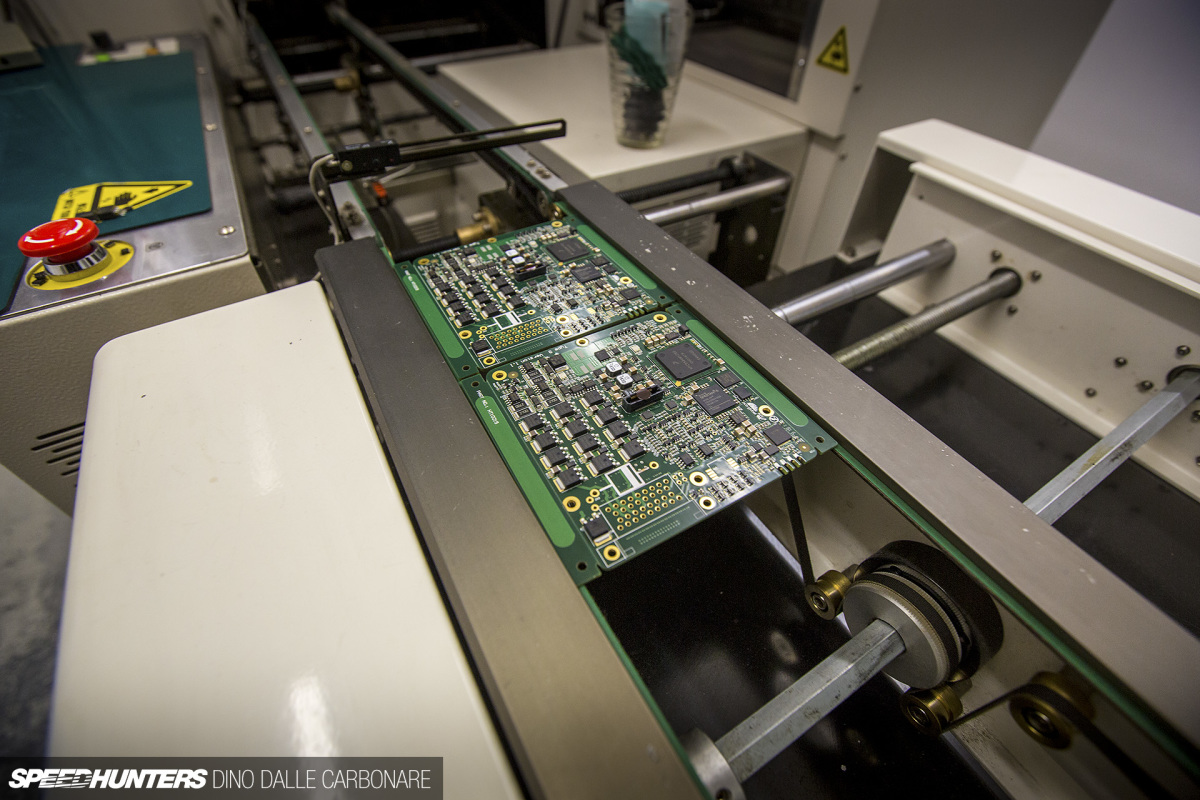 It then shoots out the boards with all the components set down in place, saving a huge amount of man hours over the process being done by hand. It also removes any potential for mistakes.
Once the boards are stocked up on a tray they are then ready to be passed along to the next production phase.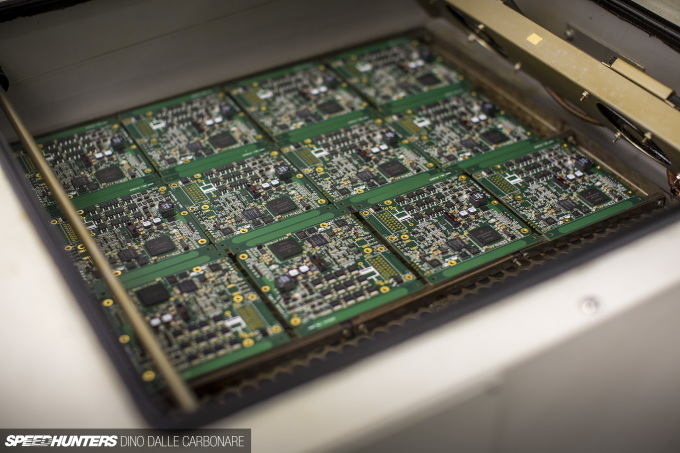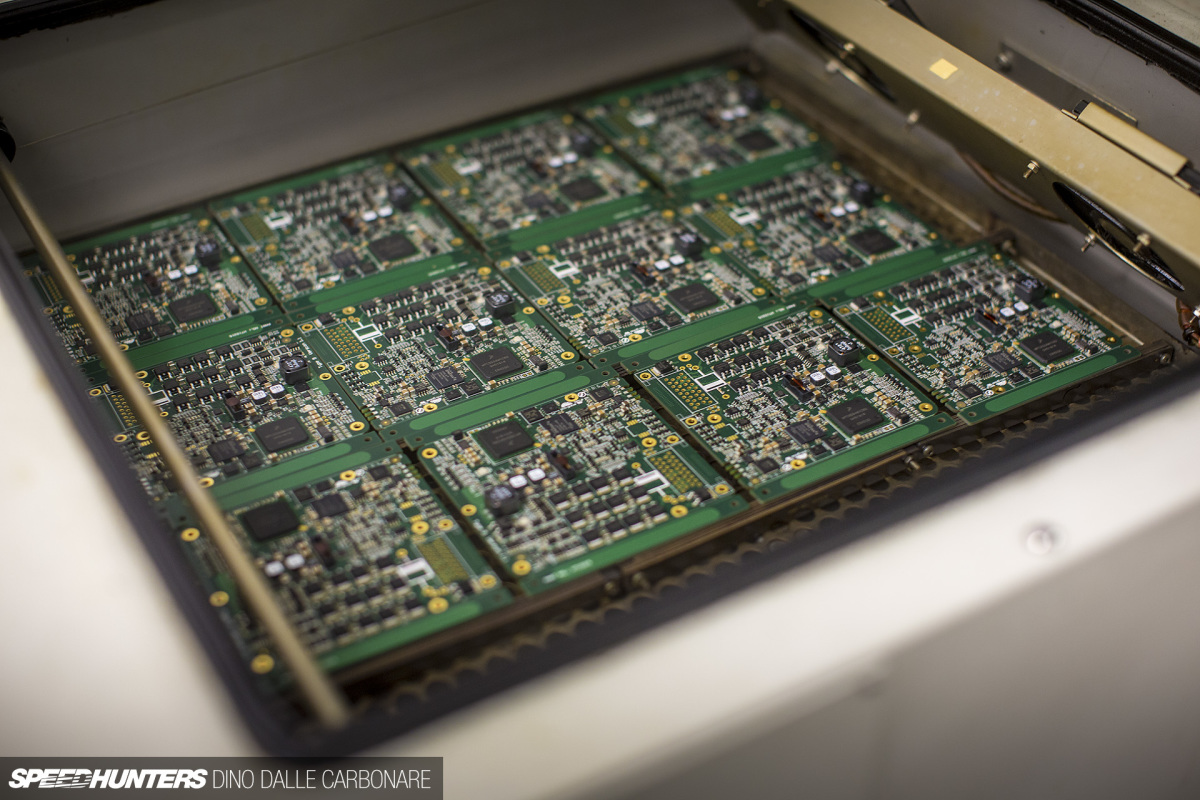 Twelve at a time they are set down in a vapor-phase soldering machine that affixes everything into place. It's a fast and defective-free way to tackle soldering, and one that guarantees high reliability to the finished ECU.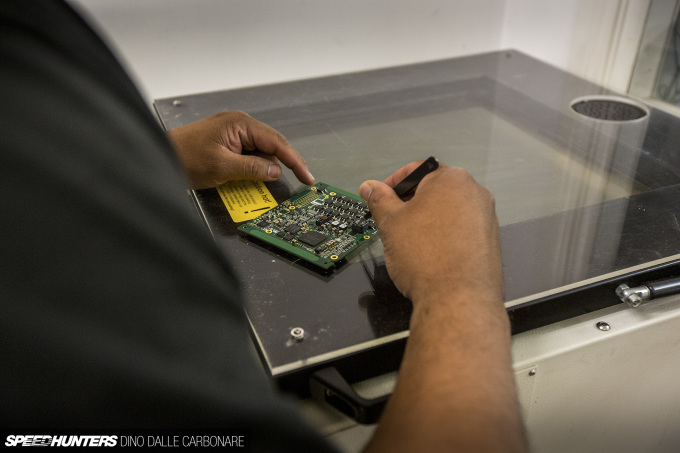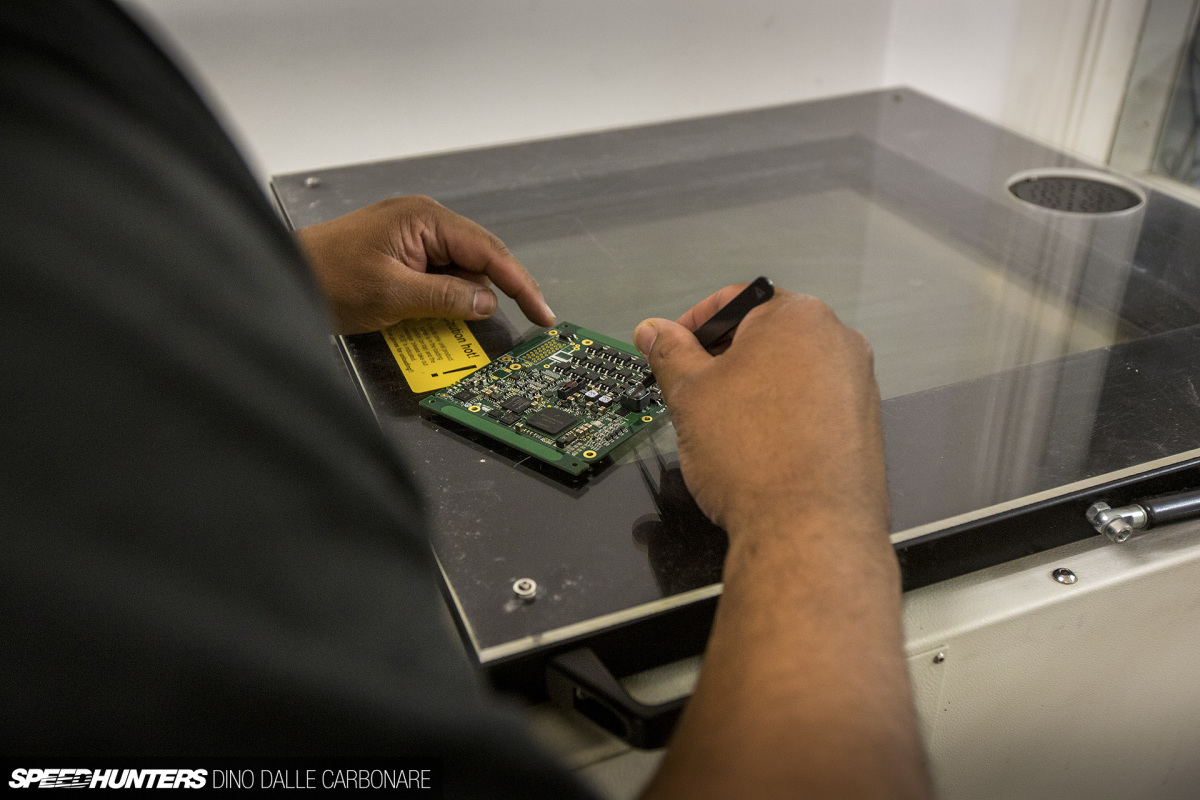 There is of course human intervention in the process – each board being manually checked over prior to being sent out.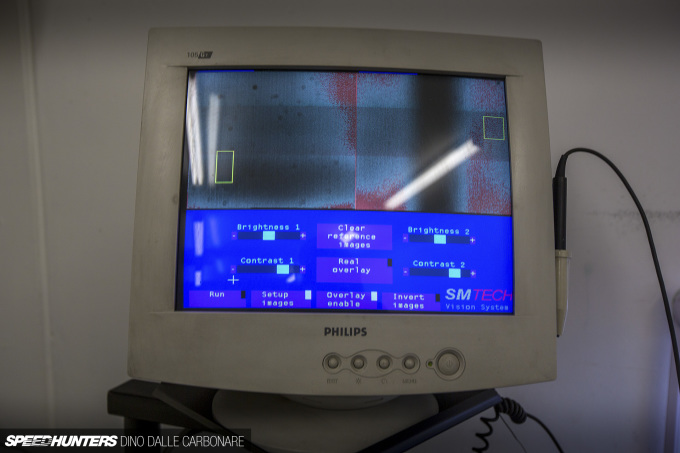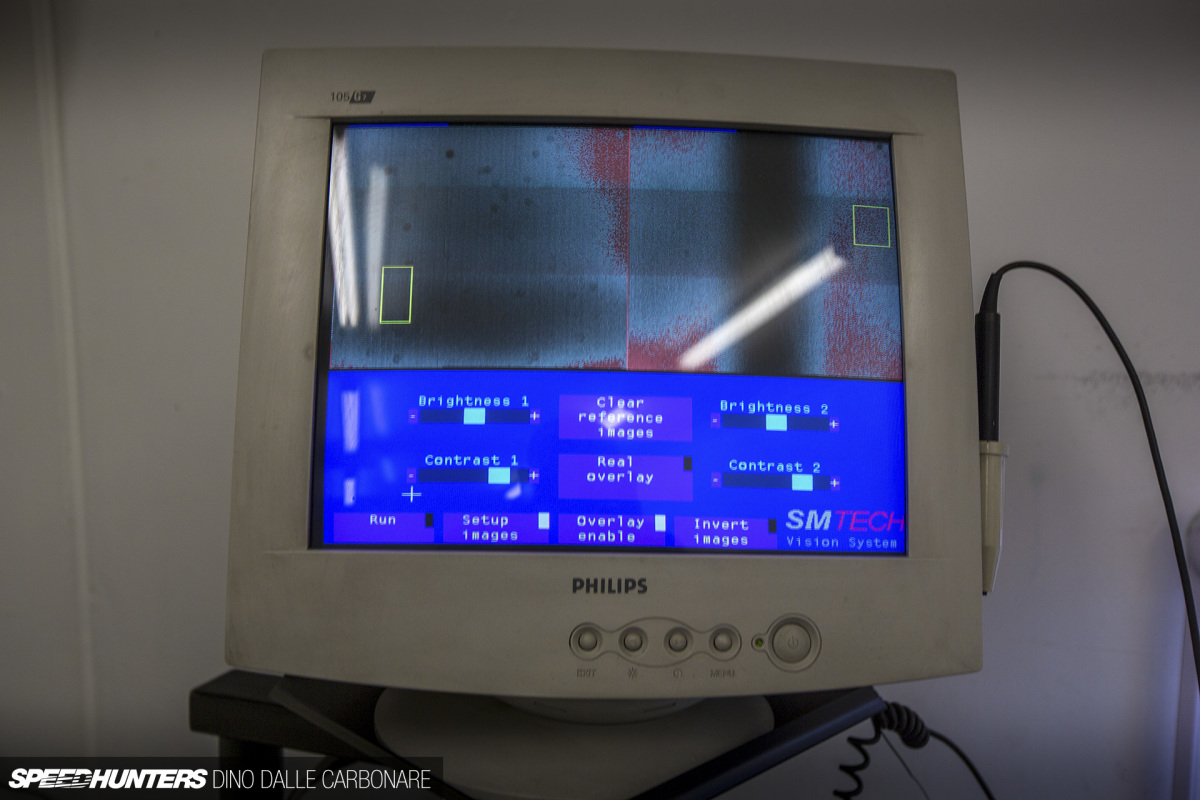 And that includes board inspection at a microscopic level.
The Human Touch
On top of the regular production there are a multitude of other bits and pieces that need to then be added onto the various circuit boards that make up the main section of an ECU. Things like MAP sensors, I/O connectors and boost sensors just to name a few. They're all soldered in place by very skilled hands.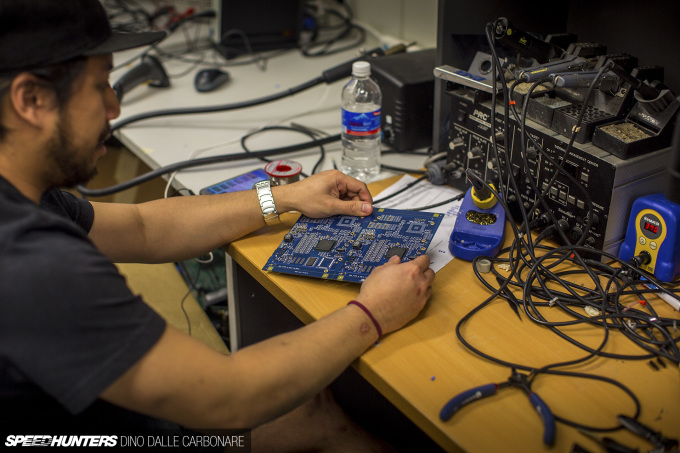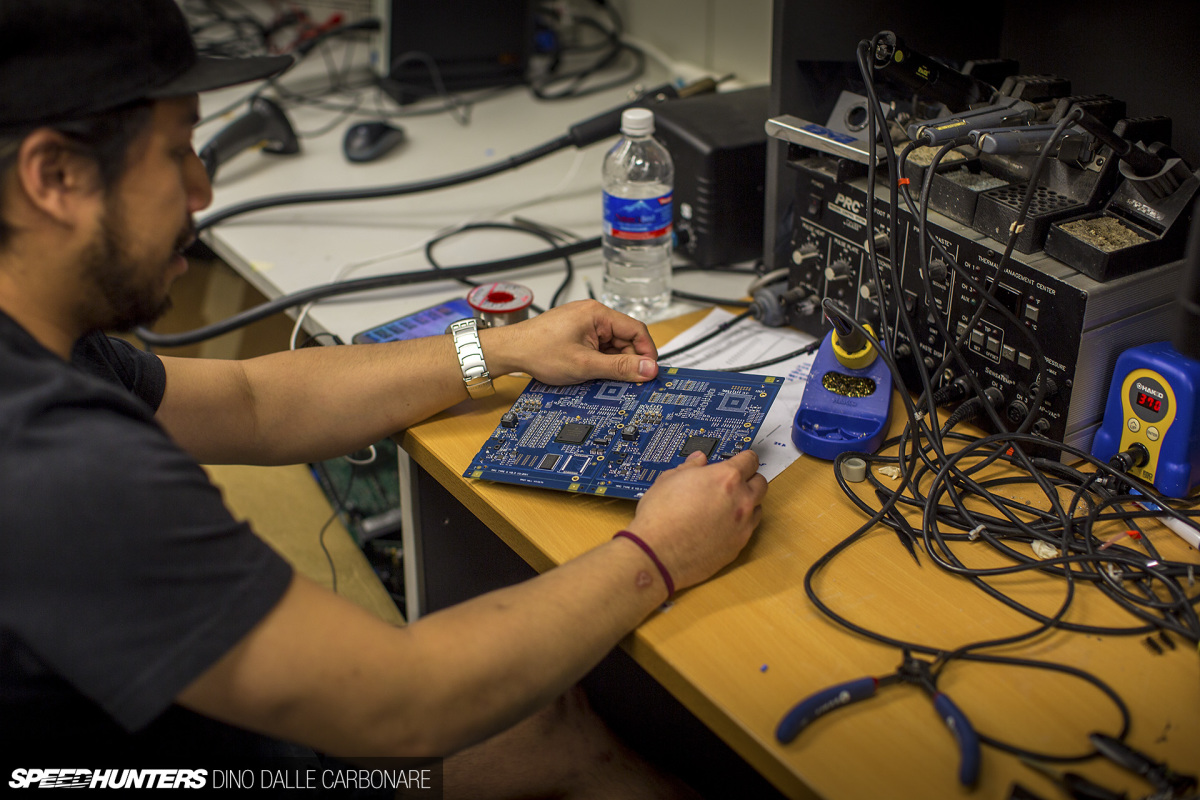 Everything is tested and retested to ensure complete functionality, because at the end of the day these products control engines, be them in a stock state or fully built for competition.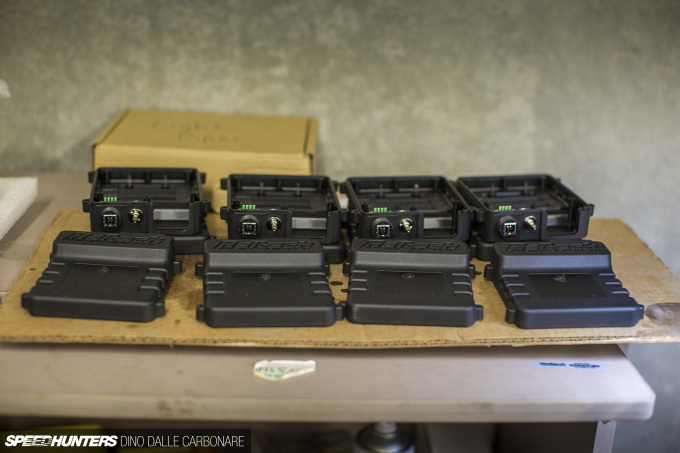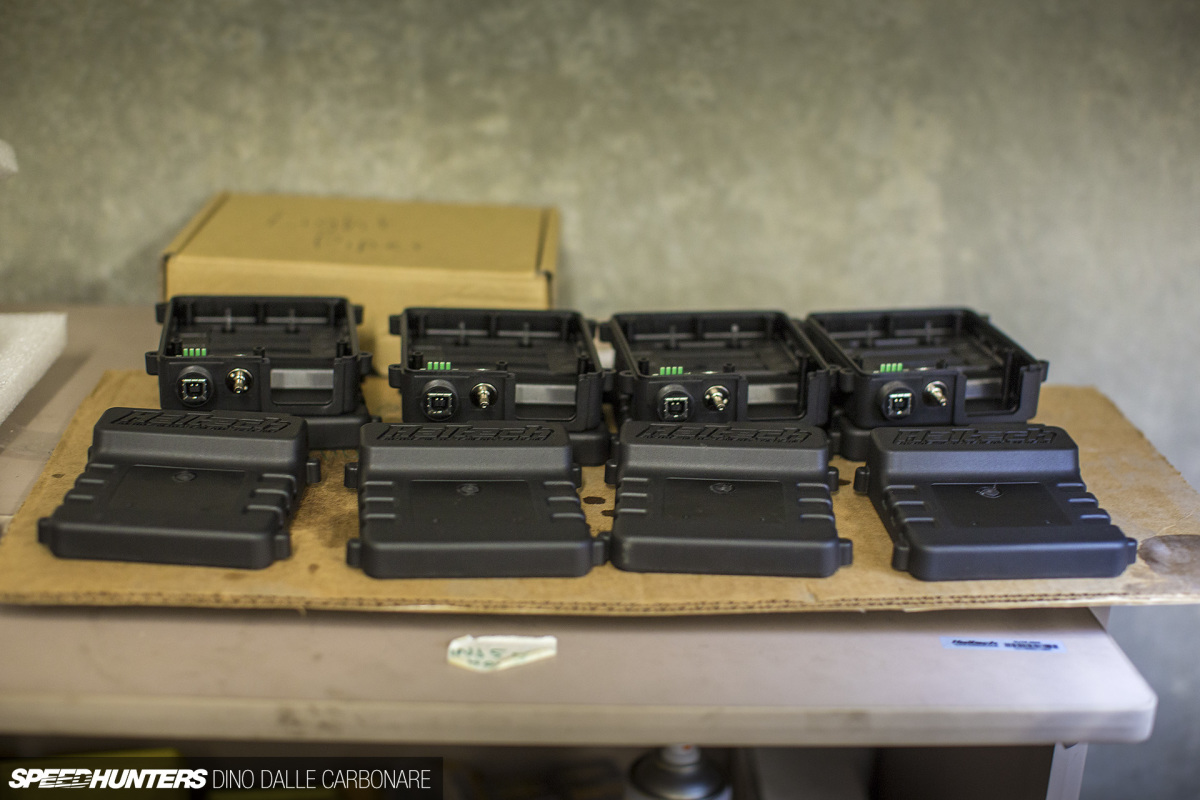 Given that I'm running an Elite 2500 in Project GT-R now, I was quite keen to see how these units are assembled.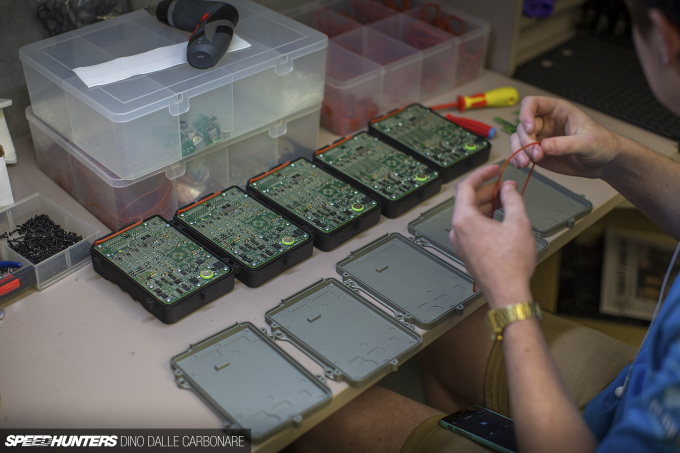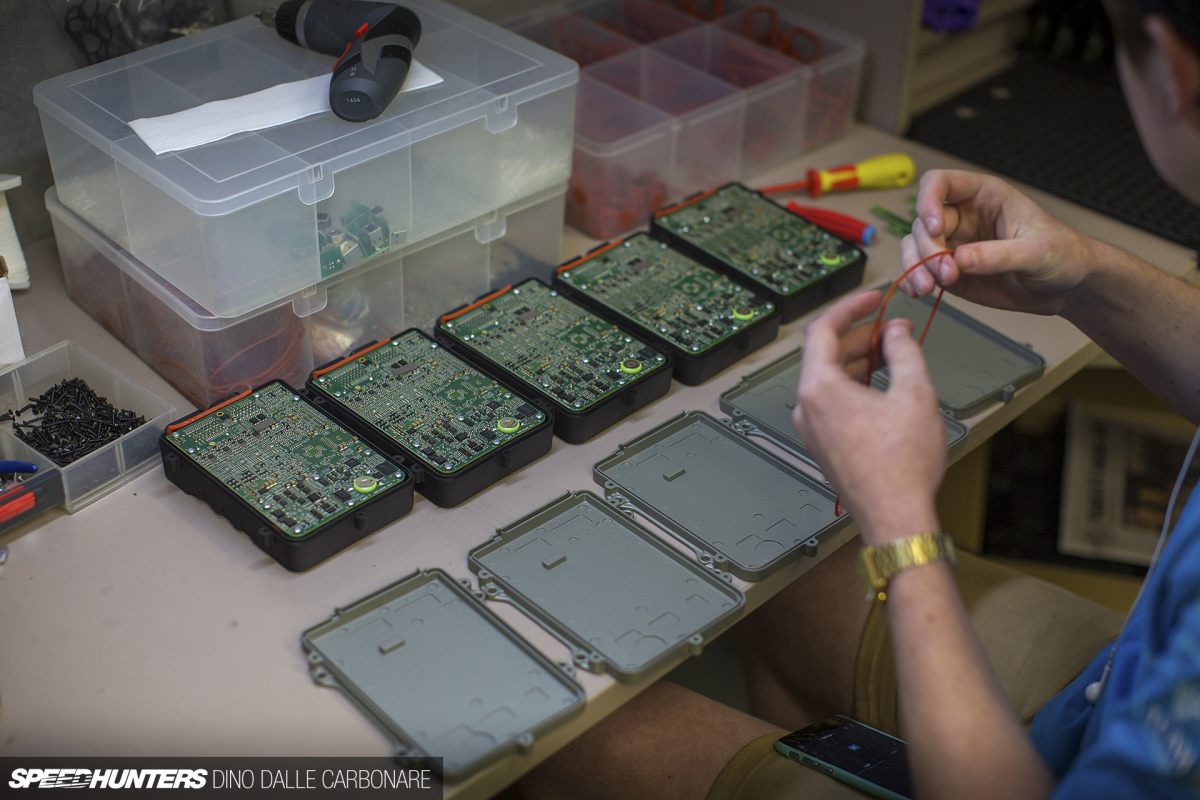 It all fits into a weatherproof ABS plastic box that features an aluminum lower section to help dissipate heat away from the electronics.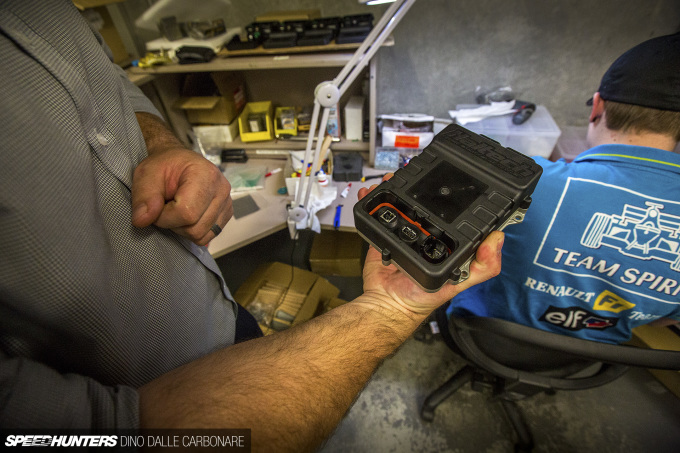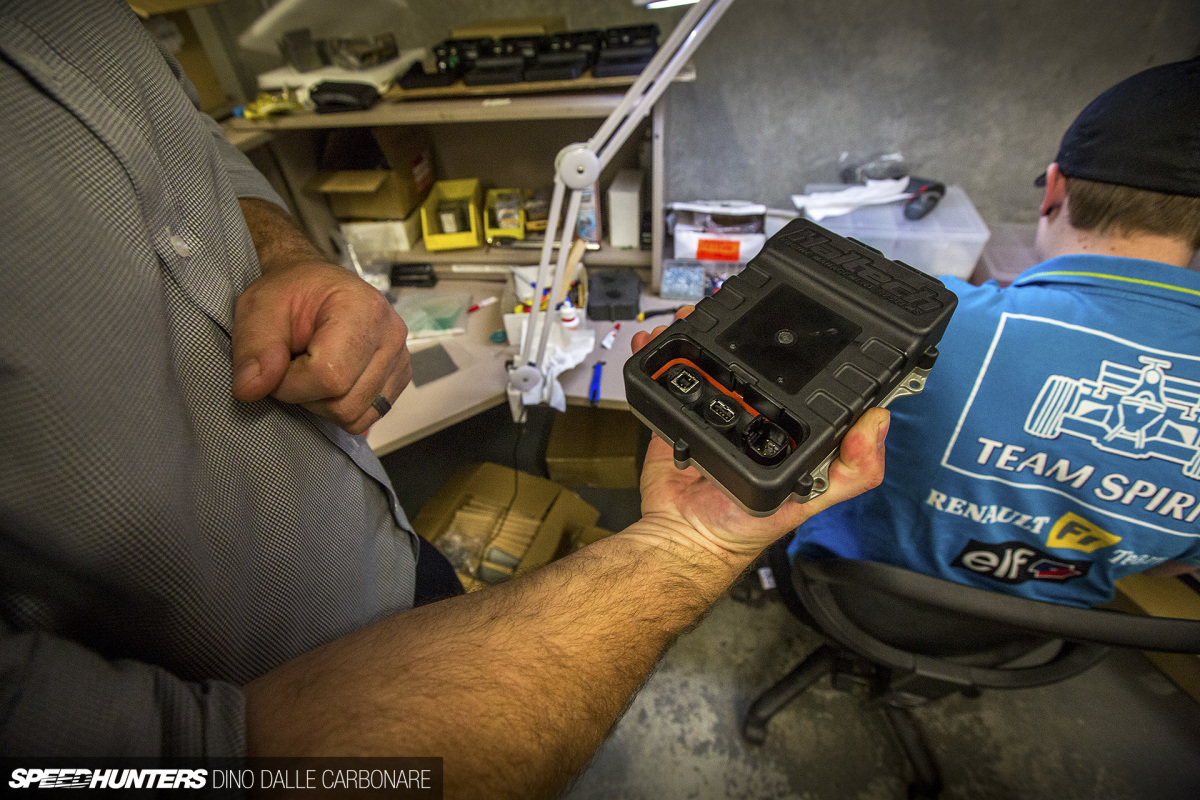 This is what the Elite looks like with the I/O door removed. Seeing as it's a universal ECU, it doesn't come with a model-specific connector built into it; you connect it up to the appropriate wiring loom which then hooks up to your car's factory connector.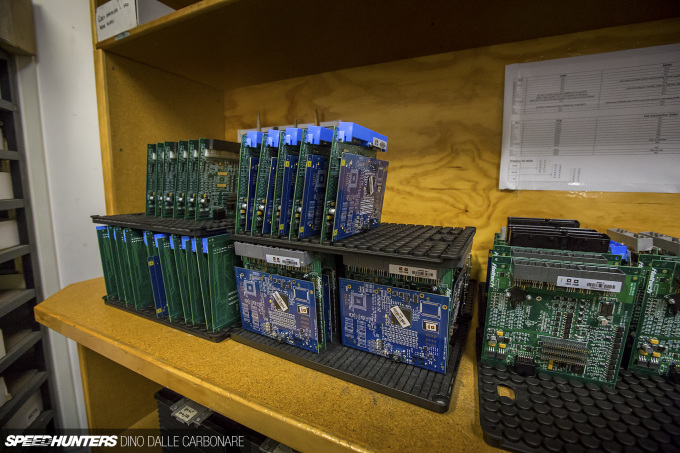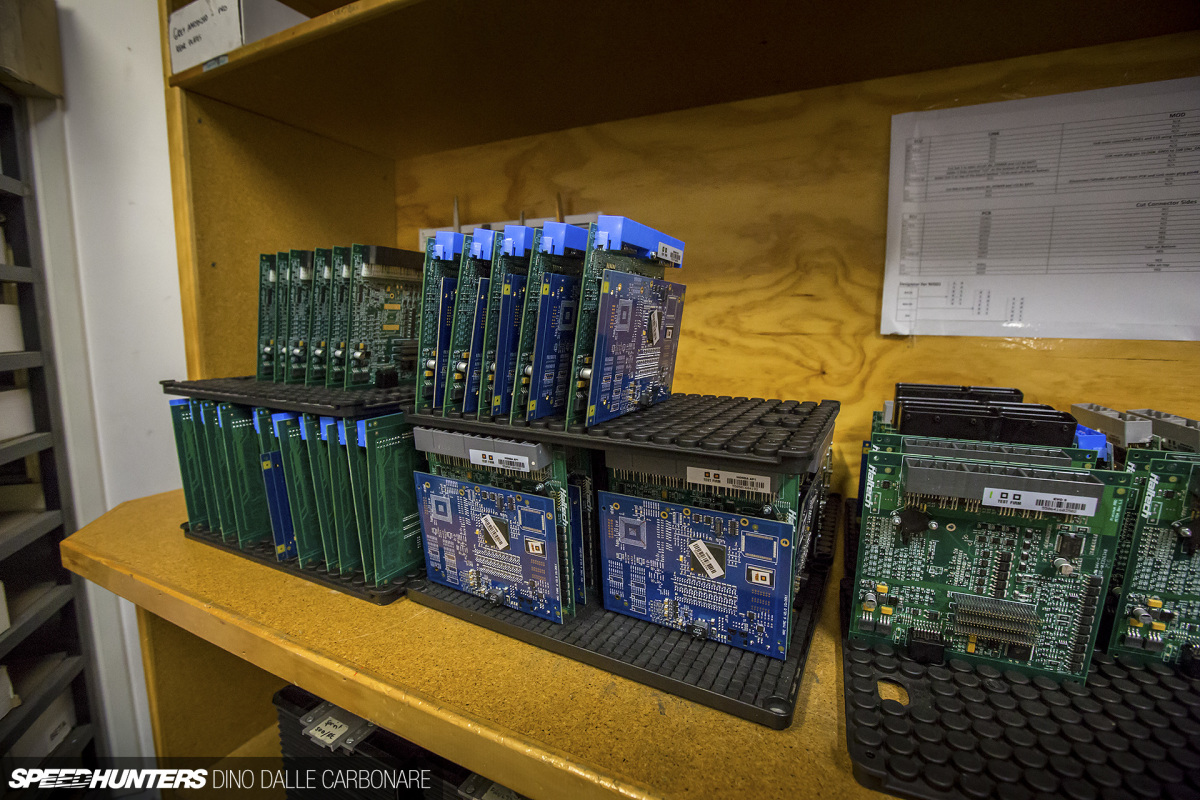 Here are the insides of some other ECU models that the company produces.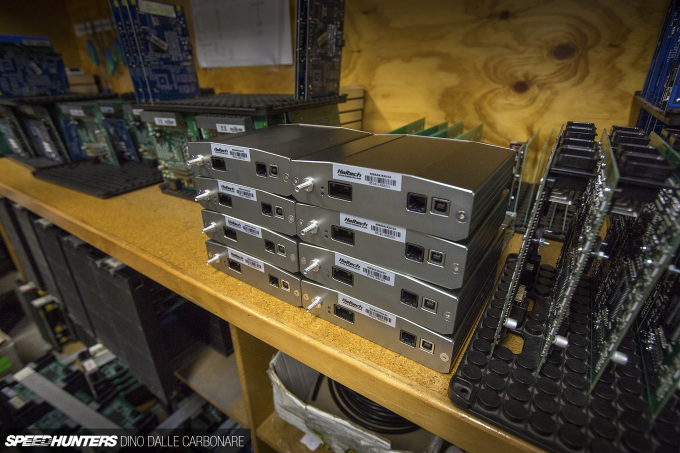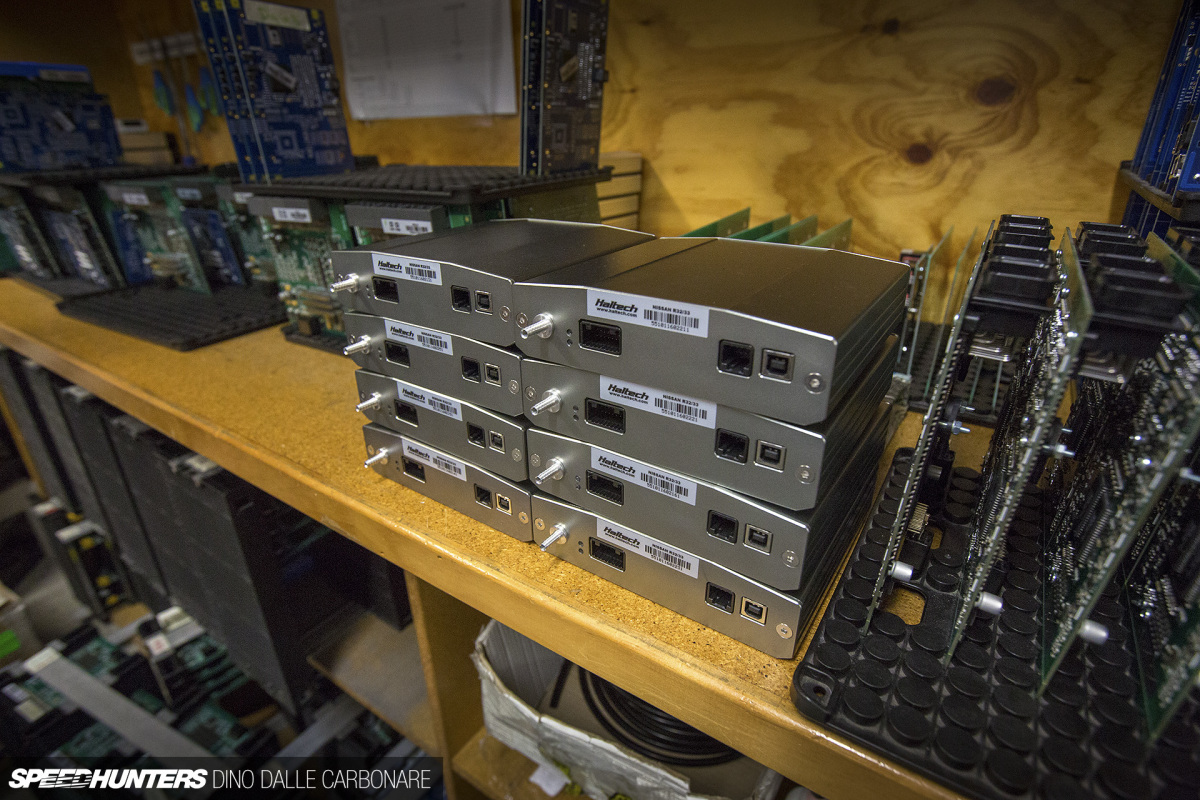 If you are familiar with Haltech's line-up you will recognize the Platinum Pro, a true plug-and-play ECU offered for a variety of applications along with a universal-type solution. These all come with a base map which allows you to fit it into your car, crank the engine into life and start the mapping right away.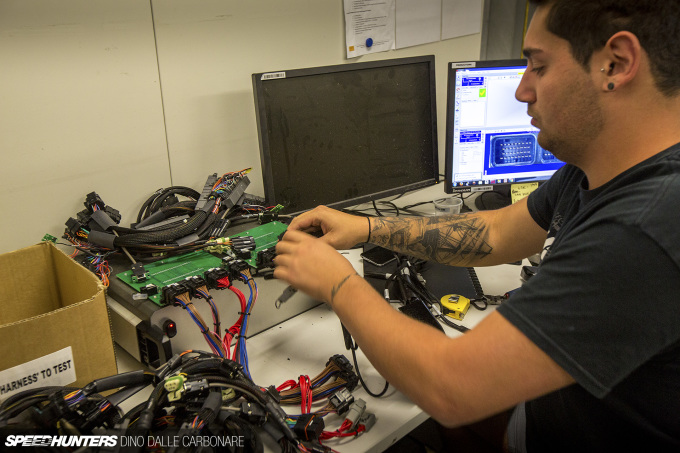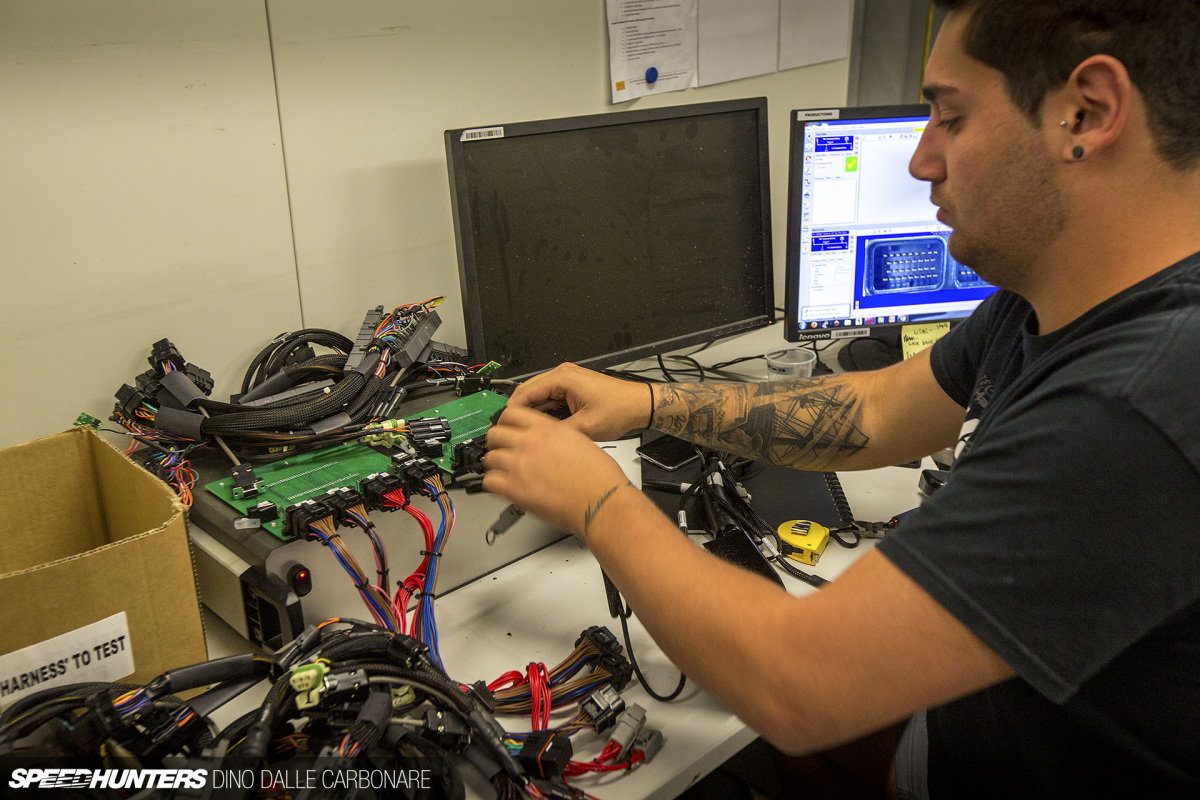 Then it was over to the harness section. This must look like a true nightmare to anyone without an understanding of electronics – it does to me, that's for sure – but I'm assured it's all very simple. You are just bridging a gap between your car and the ECU and making sure that every sensor is able to function with the new brains in your car. Easier said than done!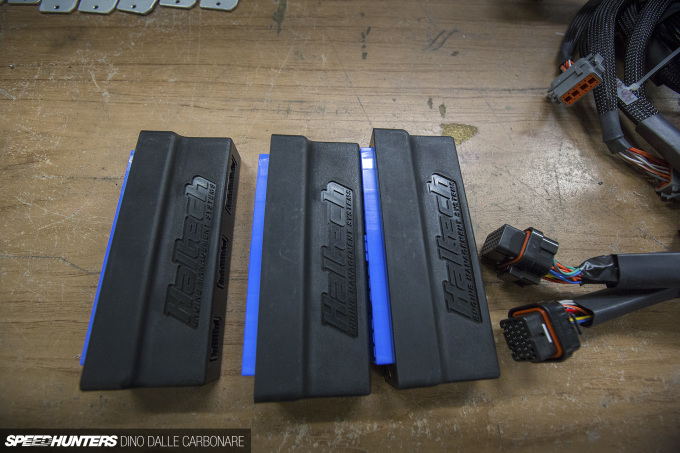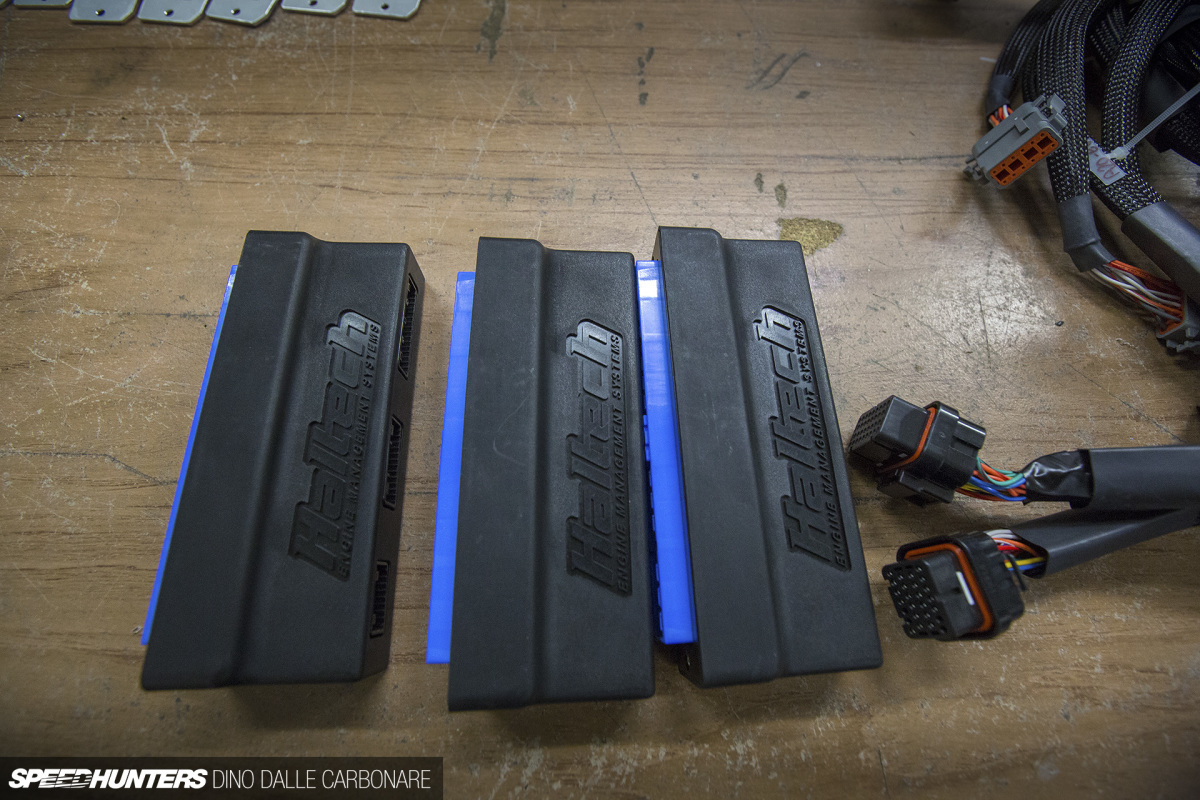 This is what the plug-and-play Nissan connector looks like. This will hook up to your car and then, via the Haltech loom, connect directly to an Elite series ECU.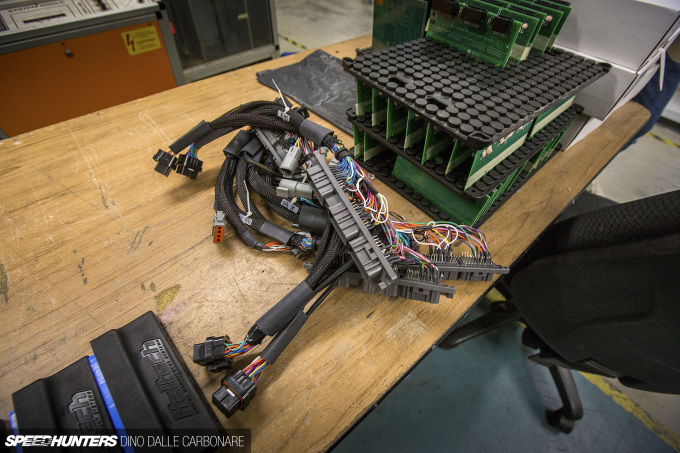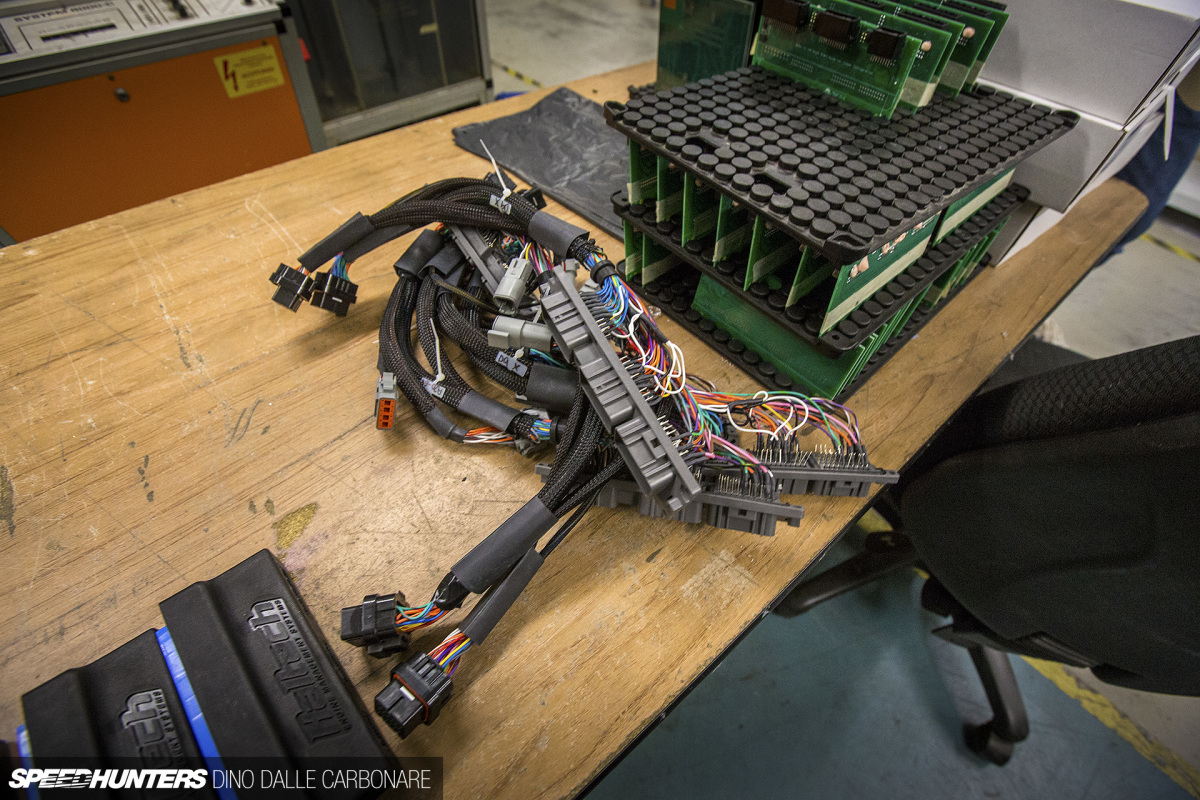 Haltech is forever expanding the range thanks to continuous testing and requests, so David advises people to regularly check the website to see if their application is listed.
30 Years On The Scene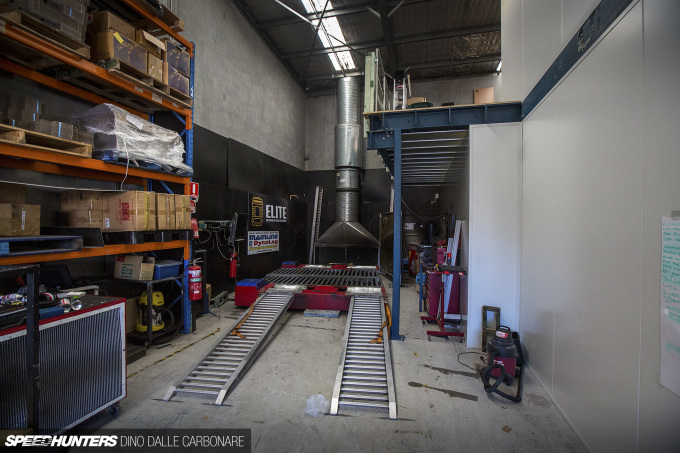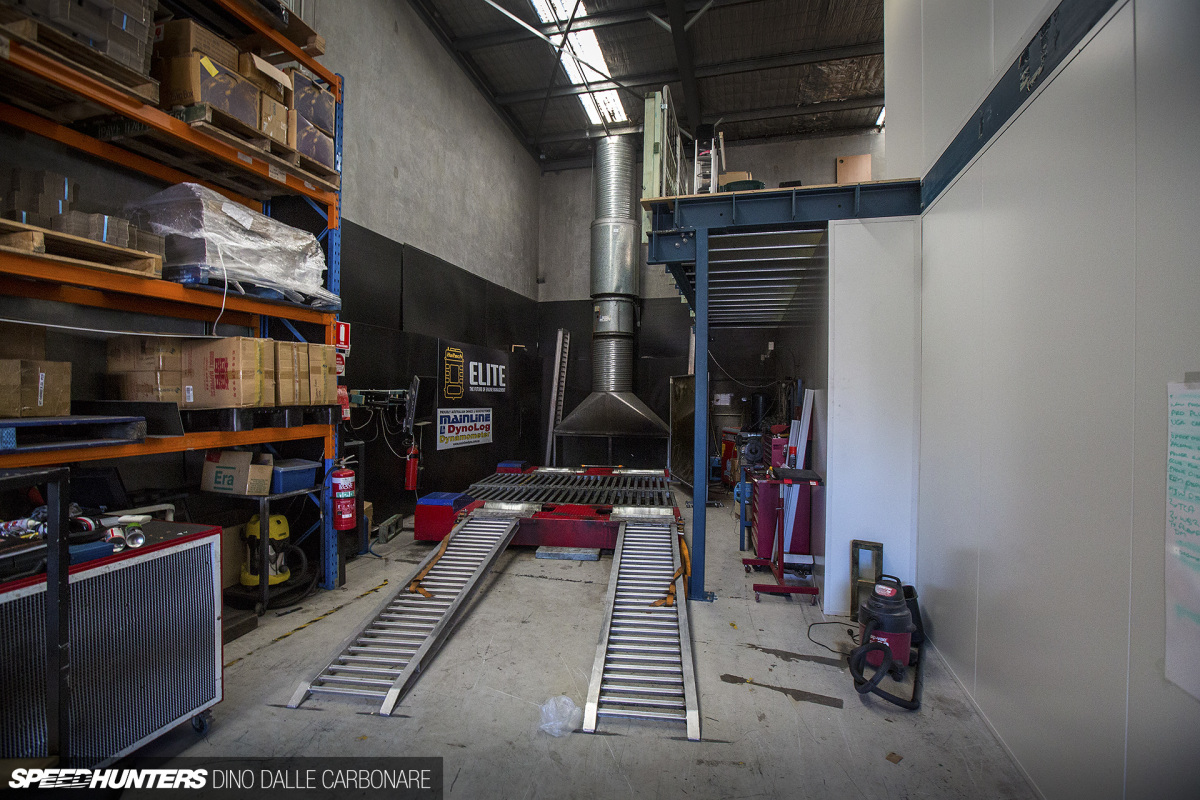 If you have ever looked at Haltech's YouTube channel you will know that the guys do a lot of testing on the in-house Dyno Dynamics roller dynamometer, be it for development or for their 'How-to' series of videos. However, around WTAC time this becomes a very busy area of the operation as maps are refined prior to the event.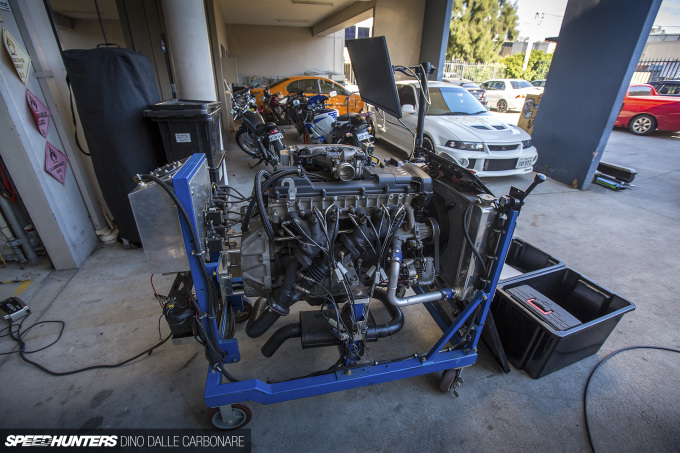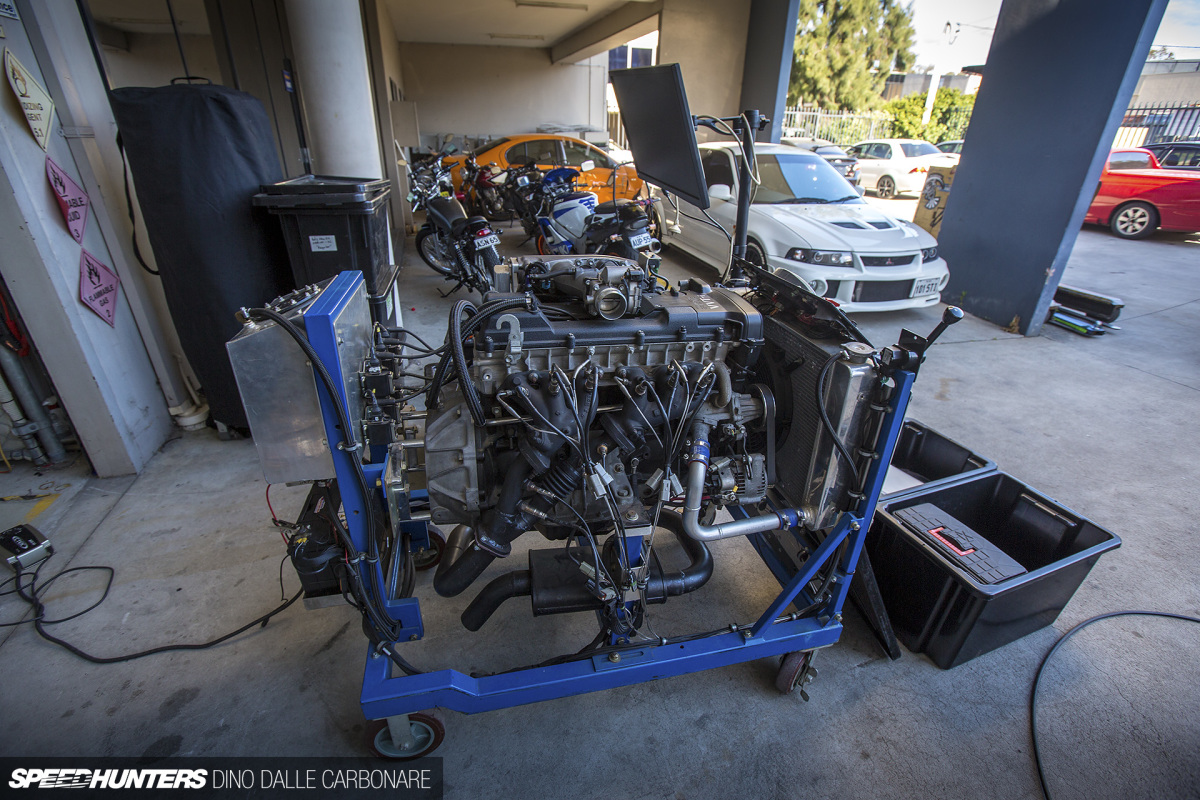 Outside, I was quite confused by this 2J rig. This is a tool that Haltech uses to teach about engine mapping and all the various products it designs and manufactures, which is why it has a crazy amount of sensors fitted, like one exhaust gas temperature reading for each of the six cylinders.
After checking out the production downstairs, David brought me to the offices upstairs to meet some of the staff behind Haltech. This is the after sales office where customers and tuners can call in with questions and get answers direct from the gurus like Scott and Mitch who write and develop the software.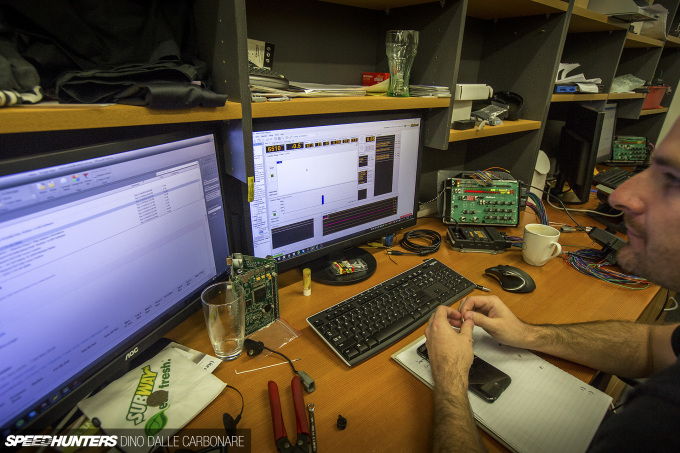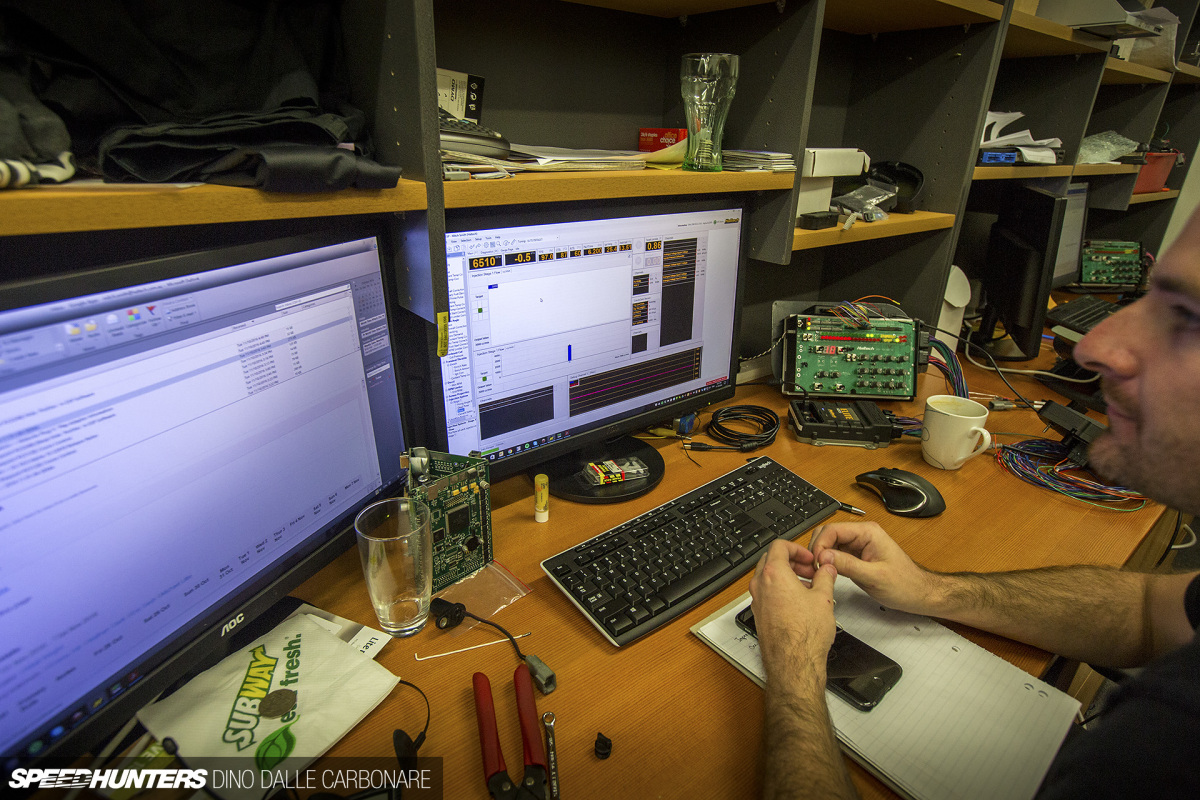 This is one of the workstations where Haltech's software is run up on. If you have an issue, can't get stuff to work properly, or are getting strange errors popping up from various sensors, you tell these guys.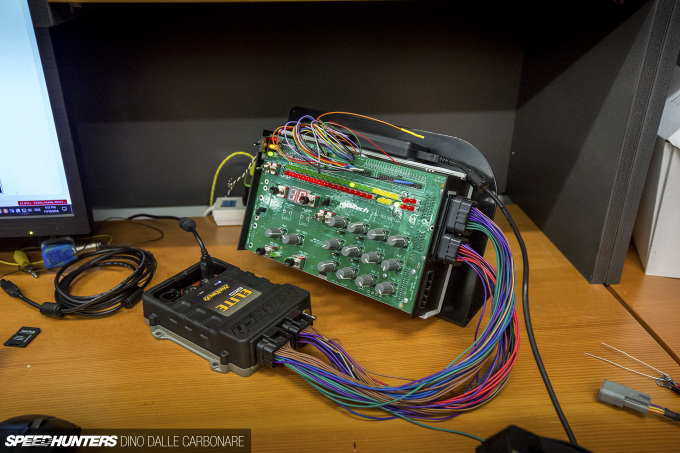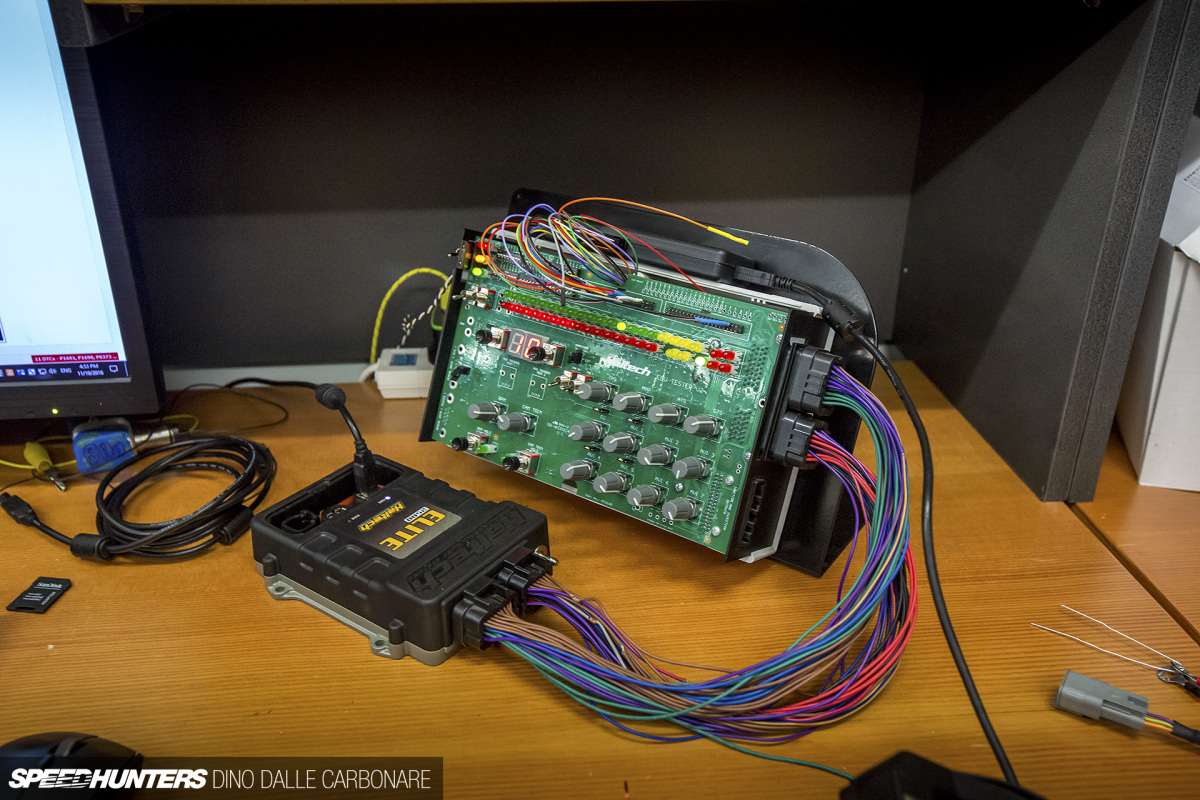 They will then replicate your issue and find a solution. Even better, they can connect to your ECU remotely if you or your tuner/mapper is plugged into your ECU and are on a Wi-Fi network. It's amazing what you can do these days!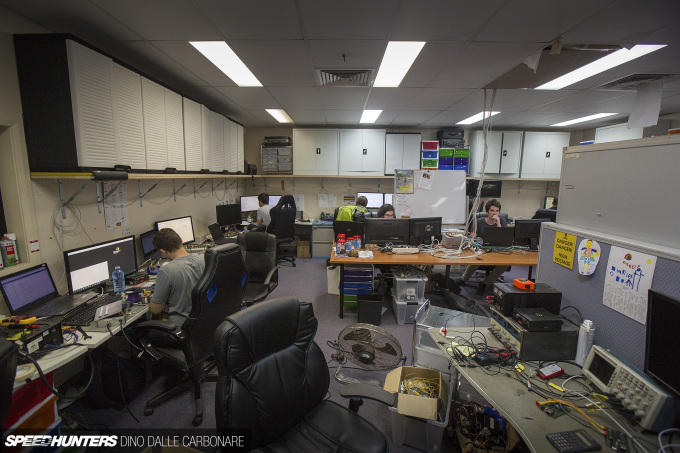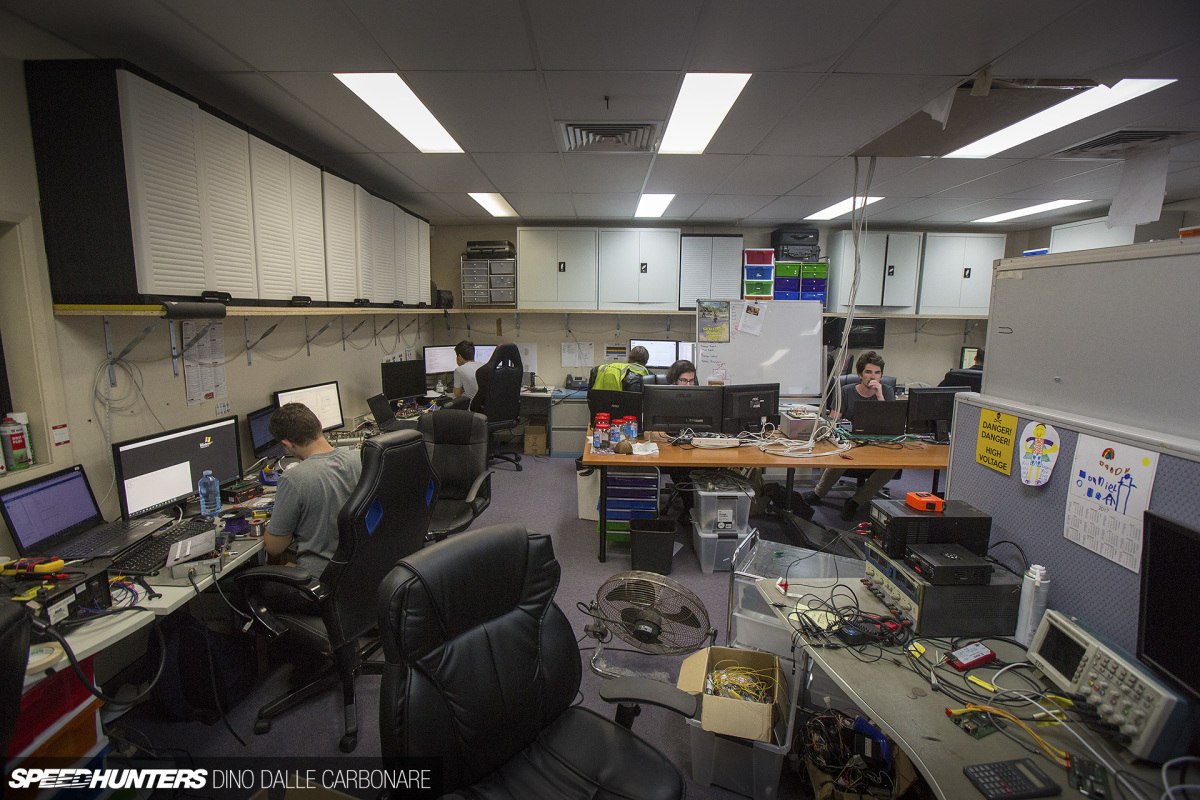 The next stop was the R&D area. Of course, I wasn't allowed to shoot much in here as there is a lot of top secret stuff going on that we will be seeing hitting the market soon.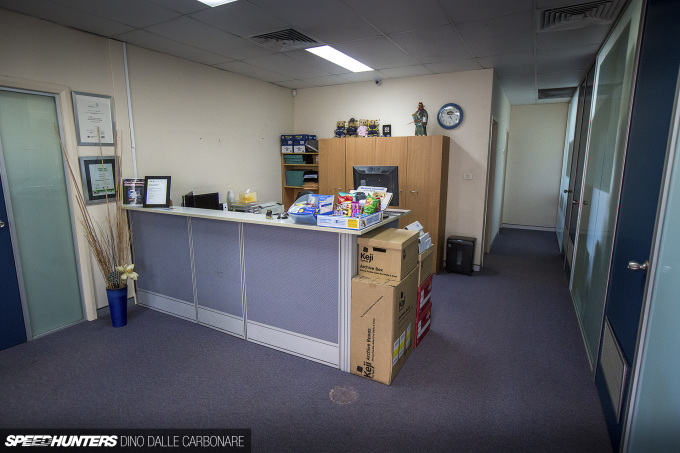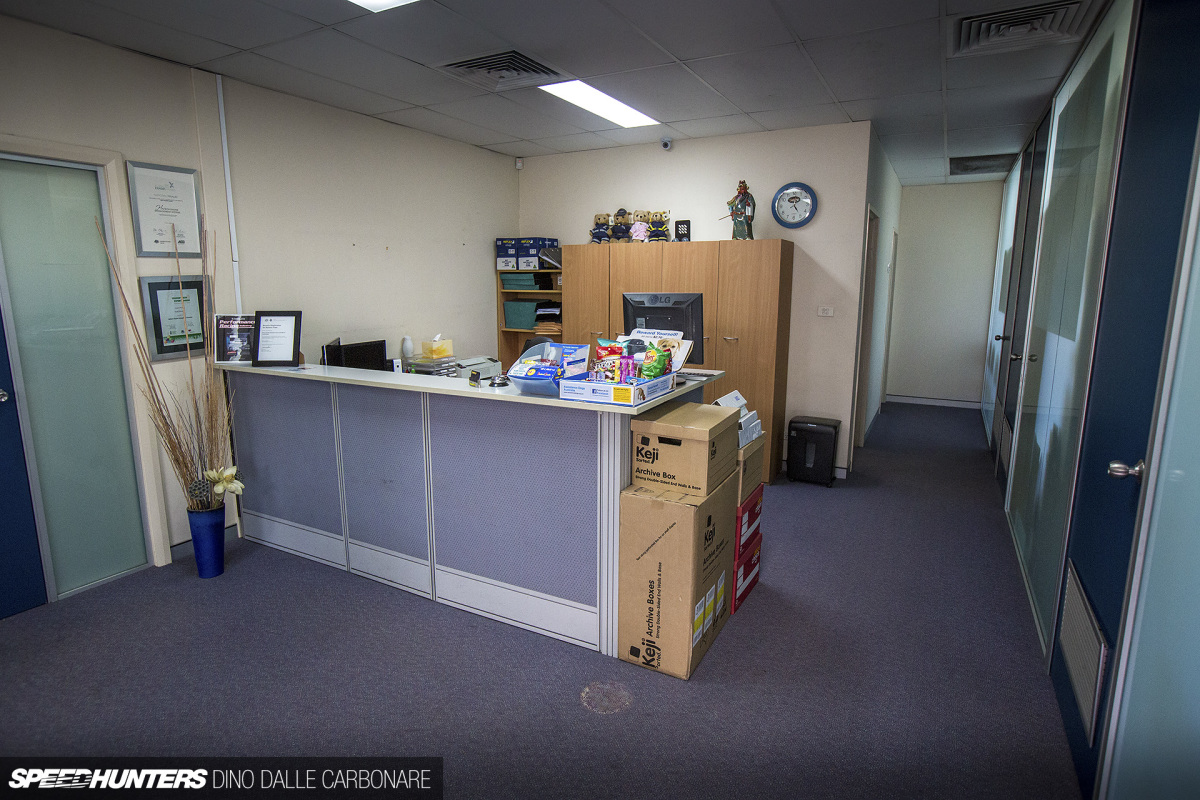 Like a reverse tour of a facility, I started off in the heart of the production area but ended up in reception.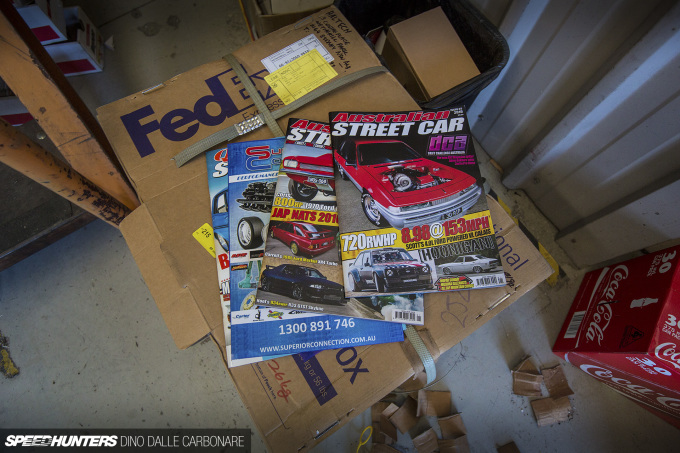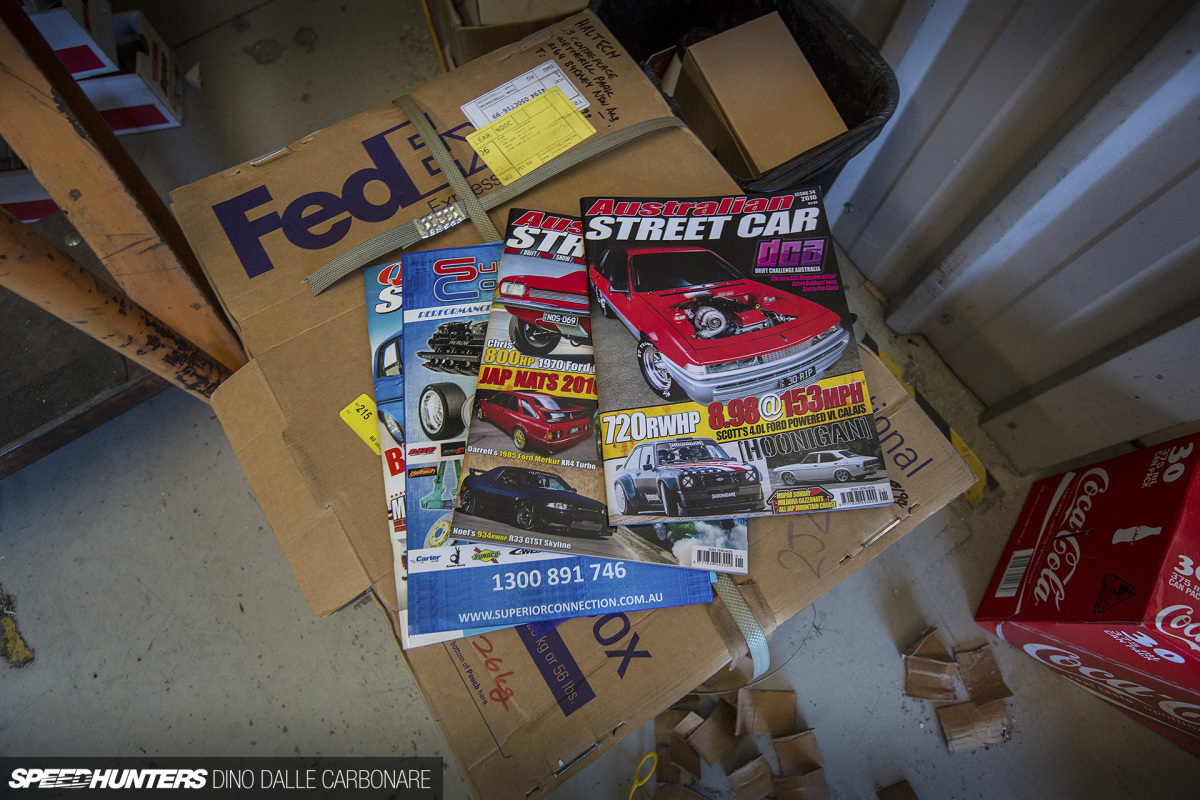 One thing that was pretty obvious is that every single guy that works in this company is very passionate about cars and the stuff they are doing. And it really shows with the continuous pace of innovation that Haltech has managed to keep over the last few years in particular.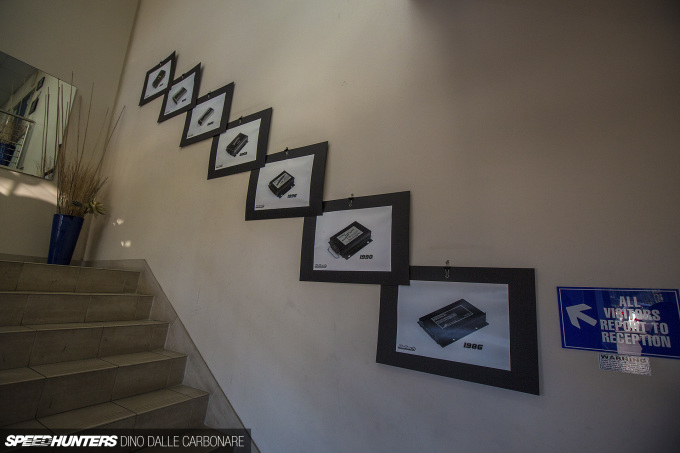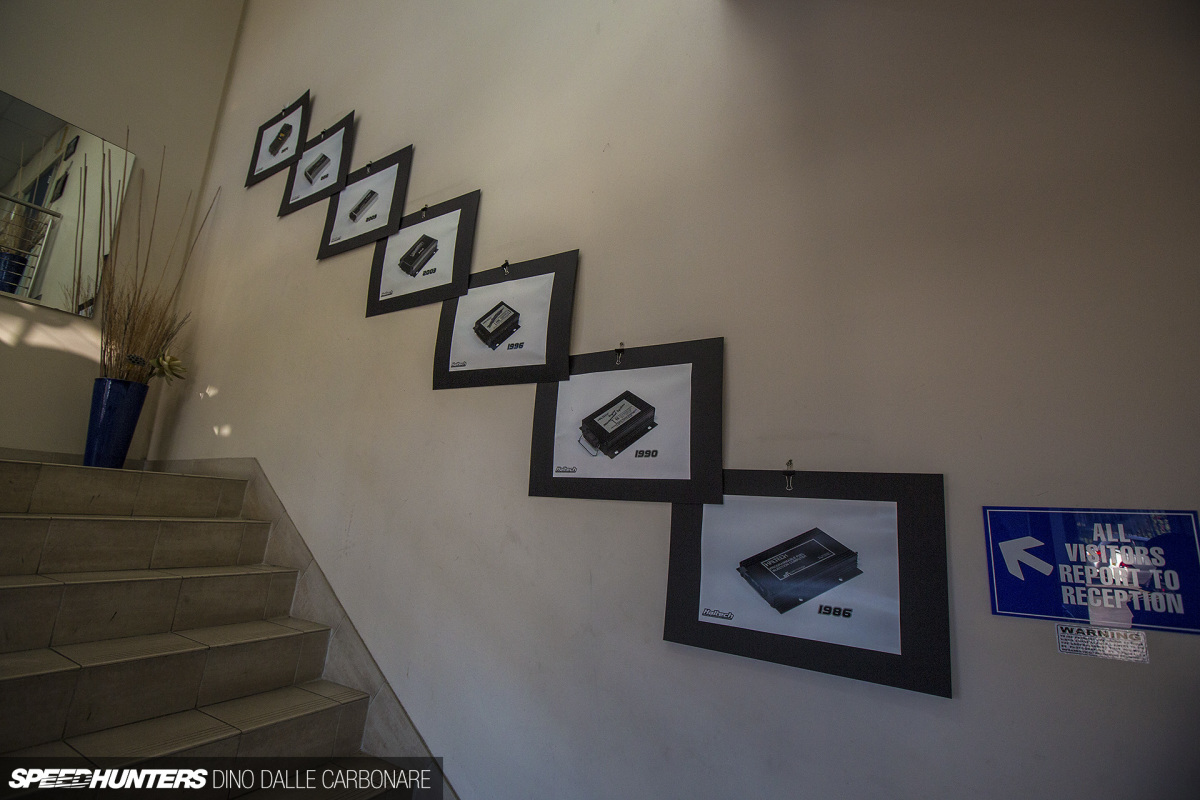 Haltech celebrated its 30th anniversary this year, which is a real milestone for any company. It became very well known early on for its solutions in the drag racing scene, but has come a long way since with ECUs aimed at all manner of automobiles and disciplines, from regular street car applications to the crazier time attack movement that Australia has become a leader in.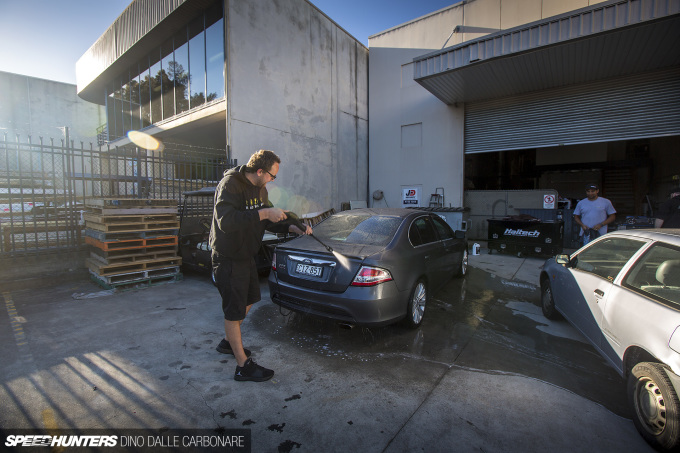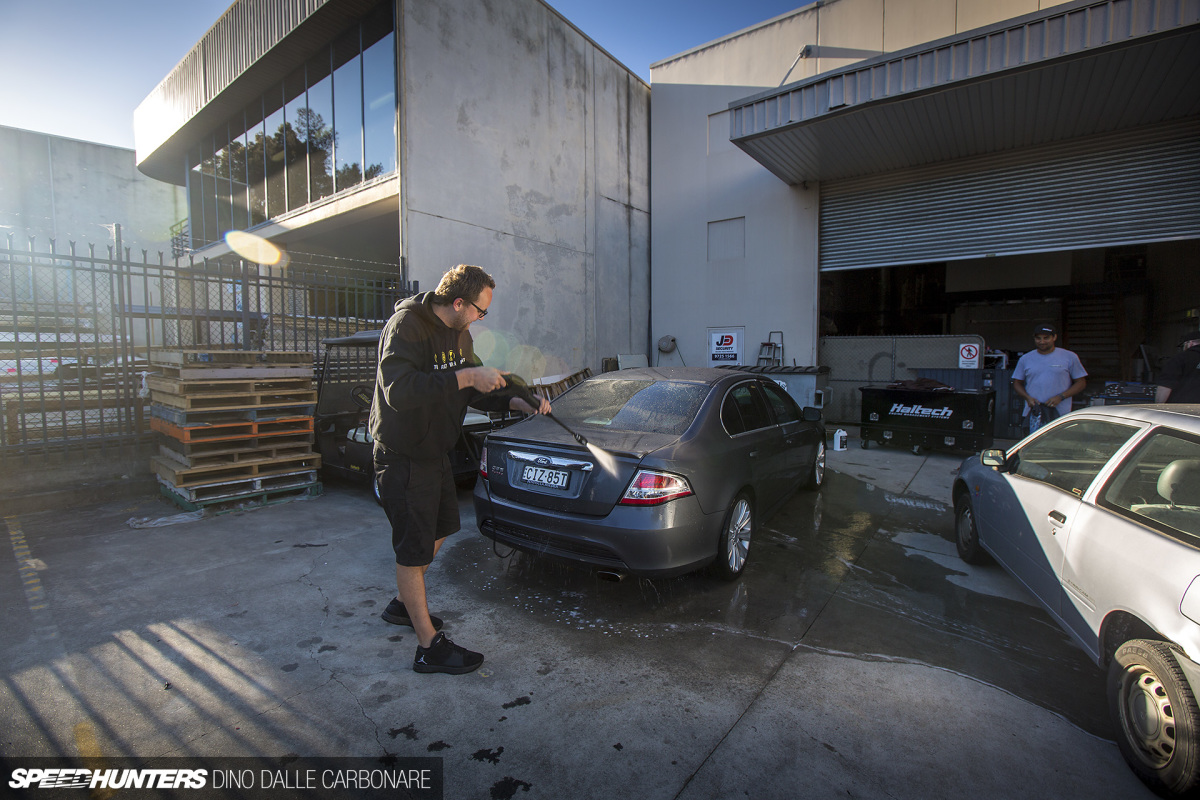 It's a cool place with cool people who are all very friendly and welcoming, something you find at the core of all great companies. As most people were finishing work for the day it was about time I left, but I thought I'd stay and chill out a bit and pick Scott's brain about my GT-R as he was washing his new Ford Falcon family car. Yes, the one with the turbocharged 4.0-liter straight-six engine. Family car, yeah sure, Scott…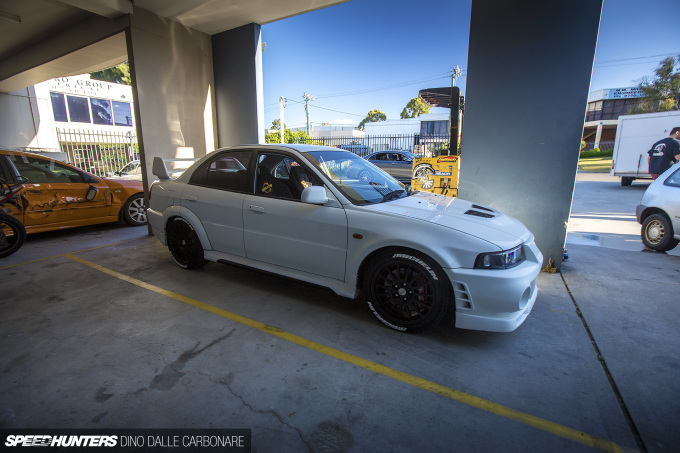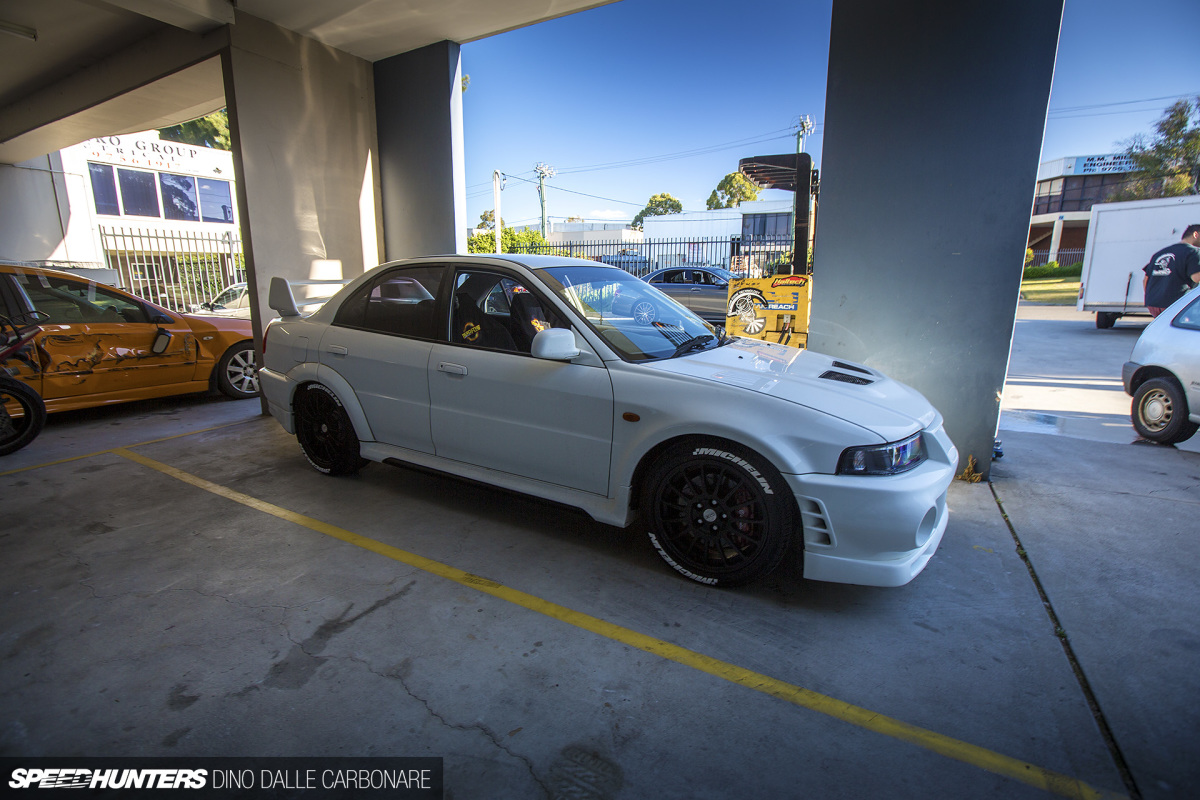 There were, of course, other interesting cars to look at too.
It might have been a quick tour, but I'm very glad I got to see all the work that goes into a Haltech ECU and really understand why this is a special company with a bright future.
Dino Dalle Carbonare
Instagram: speedhunters_dino
dino@speedhunters.com