Night Moves
Every enthusiast has a different story as to what kickstarted their passion. For me, it was my father's Ford Falcon.
I remember being woken up on Sunday mornings by the rumble of eight cylinders coming to life. No matter where he was going I wanted in. The sound of its lumpy cam was music to my ears, the fumes somehow smelt amazing and the torque that defied gravity had me hooked. Nowadays my automotive passion has grown to include photography, capturing cars and bikes on the road as well as the track.
My name is Domenic Ciccio and this is one of my latest experiences photographing Drift Night at Sydney Motorsport Park in Australia.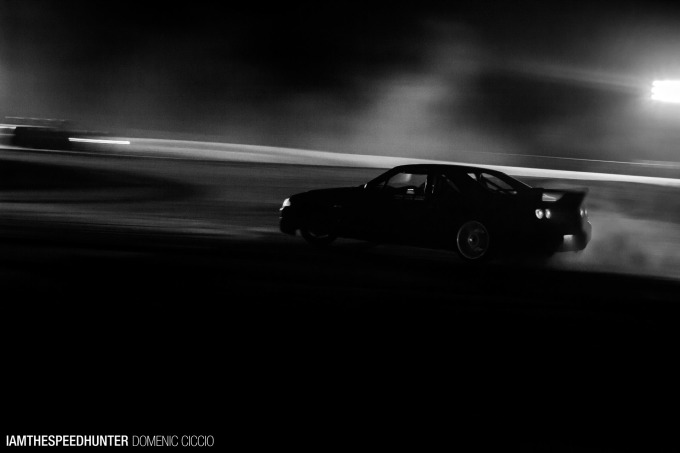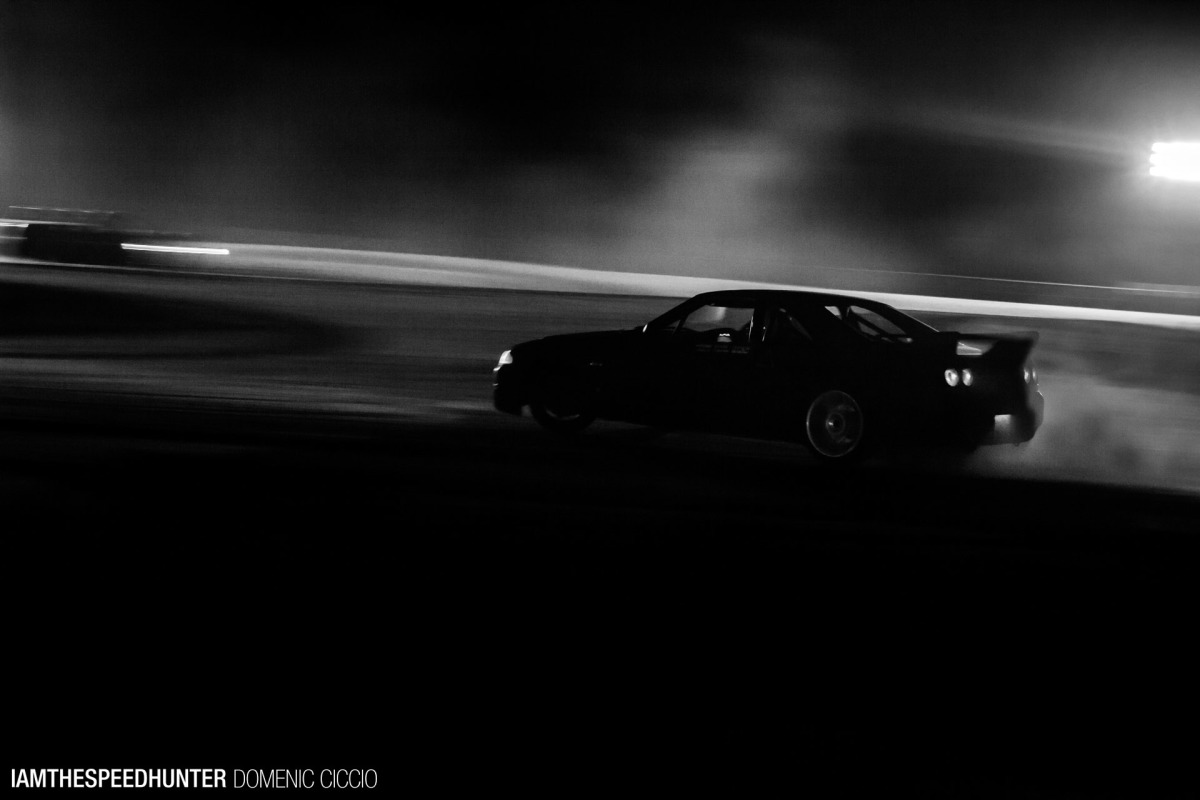 When I think grassroots drifting, I picture an 'anything goes' attitude; from twin-turbo LS swaps to old beaters on their last legs. The drivers and passengers are there for one reason only: the love of getting sideways, and they'll do it by any means necessary.
Drift Night is a once-a-month event and which this time around was held on the Figure 8 circuit at SMSP.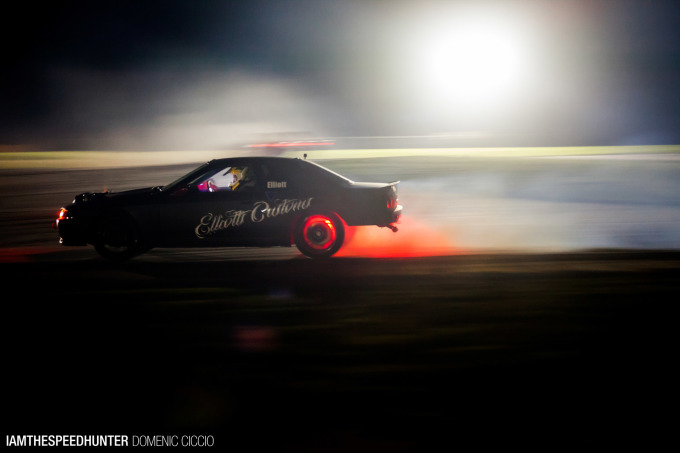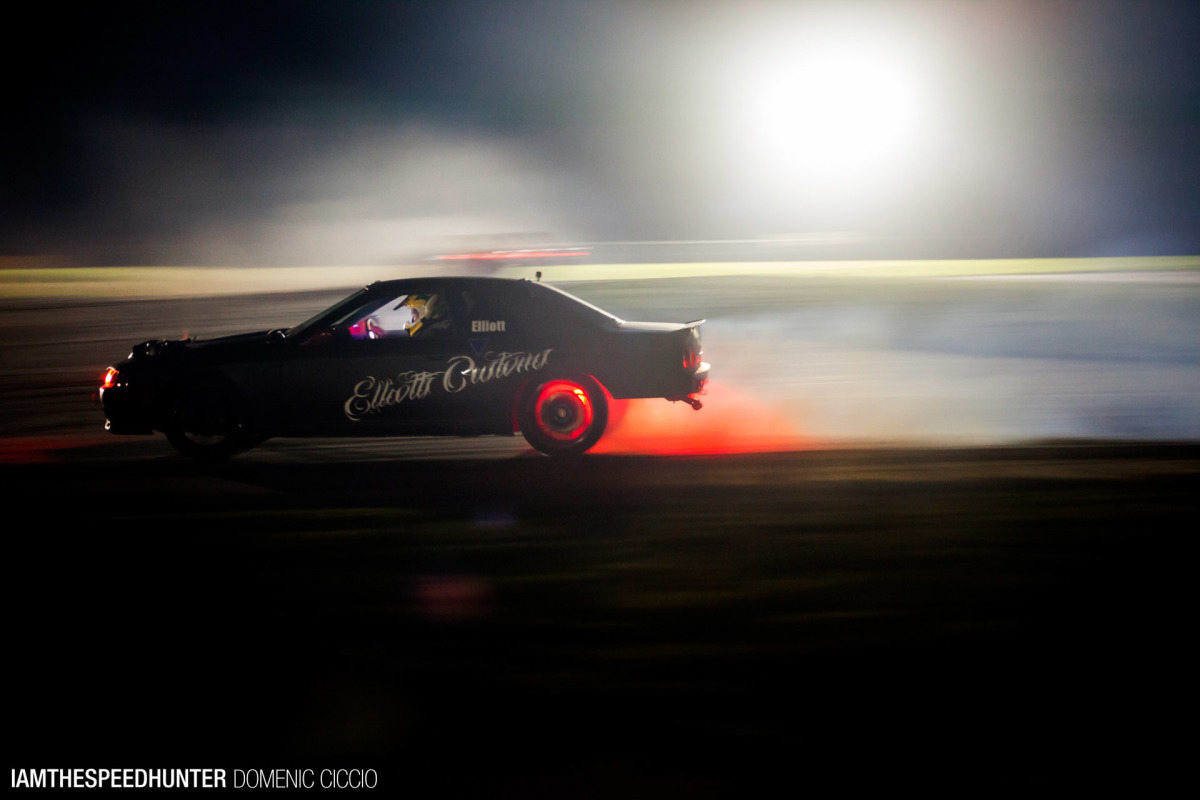 I was curious to see how the night would pan out as it's a very tight track. It would also provide a bit of a challenge for capturing a range of interesting photographs. That's what I thought at least until I saw Reece Elliott turn rubber into fire-breathing clouds. This is my kind of nightlife.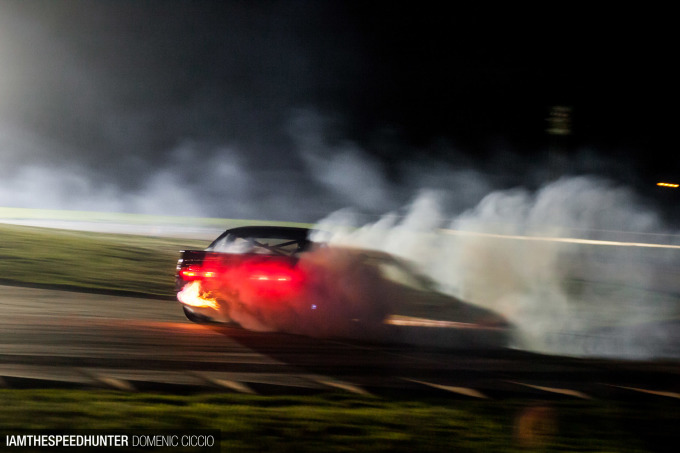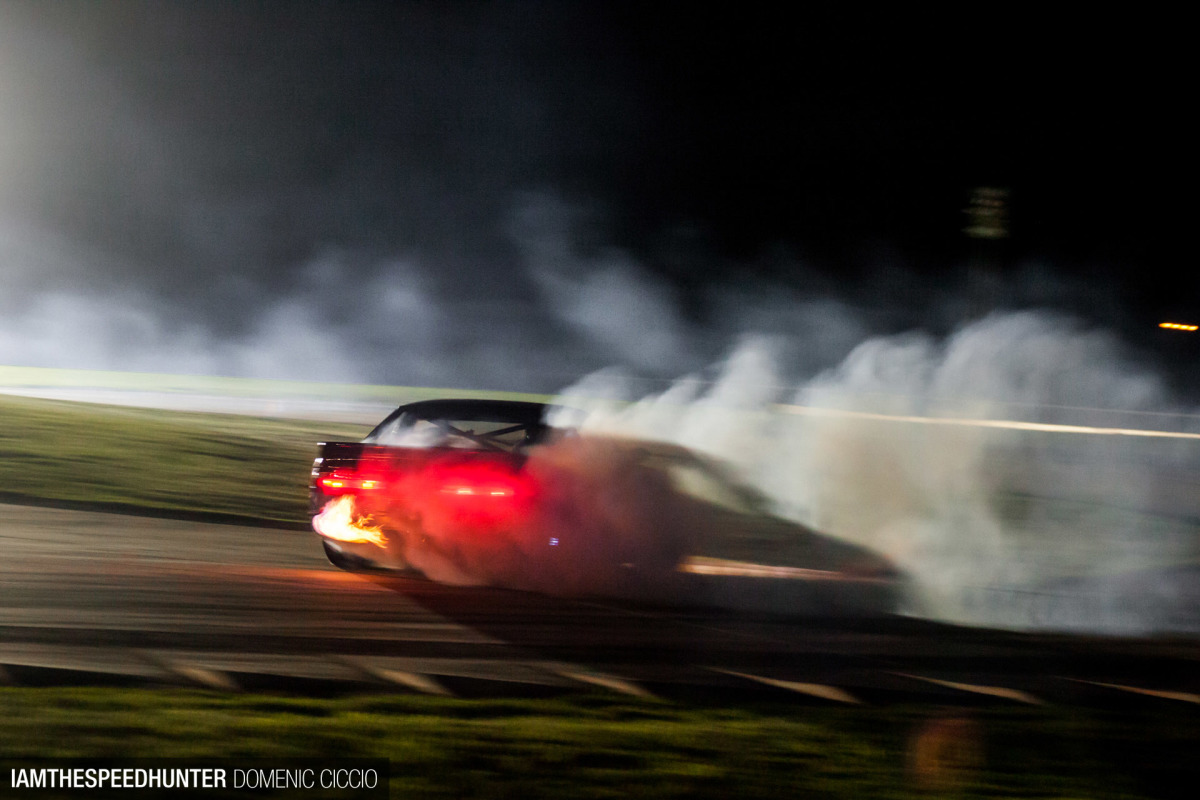 Before I go any further, I have to introduce the Australian Drift Club. Founded in 2005, their goal has always been to promote drifting in Australia, and being a not-for-profit organisation, they've created an affordable way for beginners to participate. Currently there are over 500 members within Australia, and now the club expanding into the Philippines.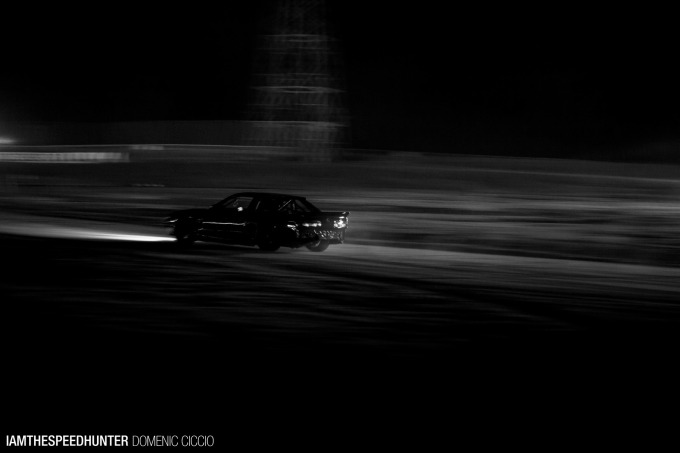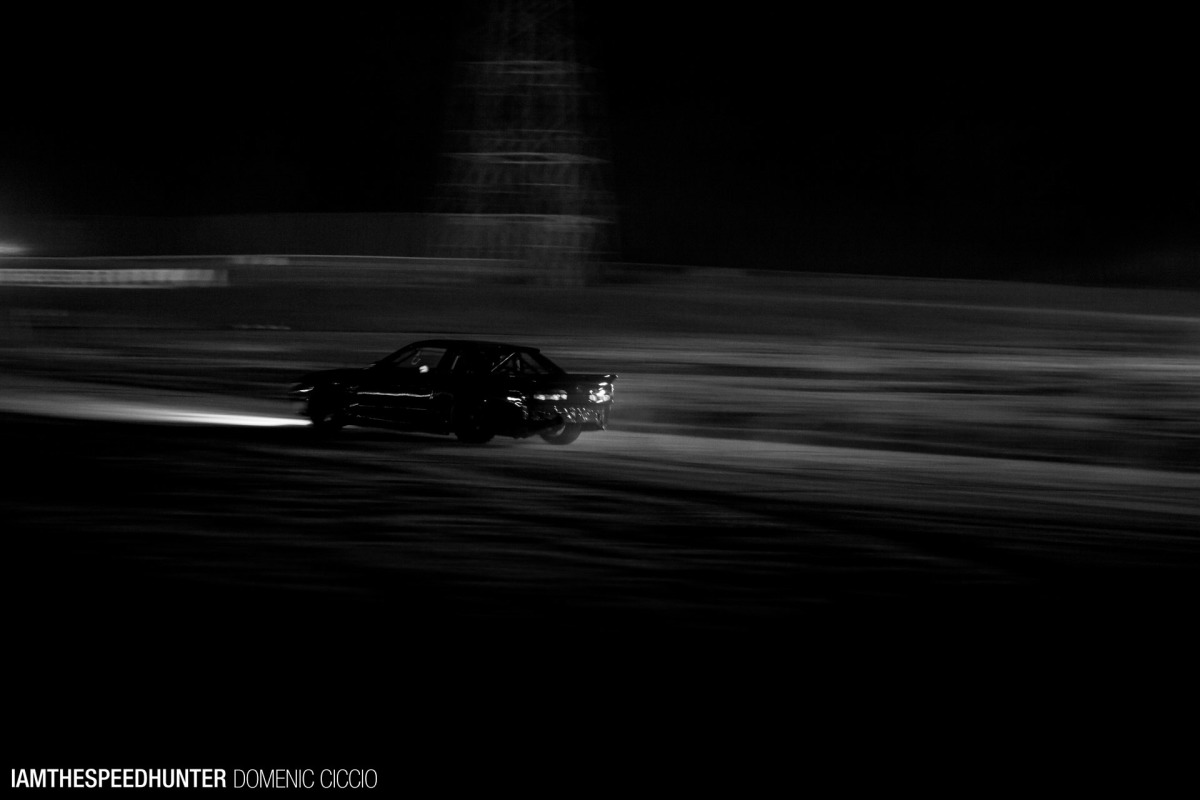 It's events like this that give drivers the opportunity to learn to drift or tune their skills further. More importantly, it keeps drifting off the streets and puts it in a safe and controlled environment.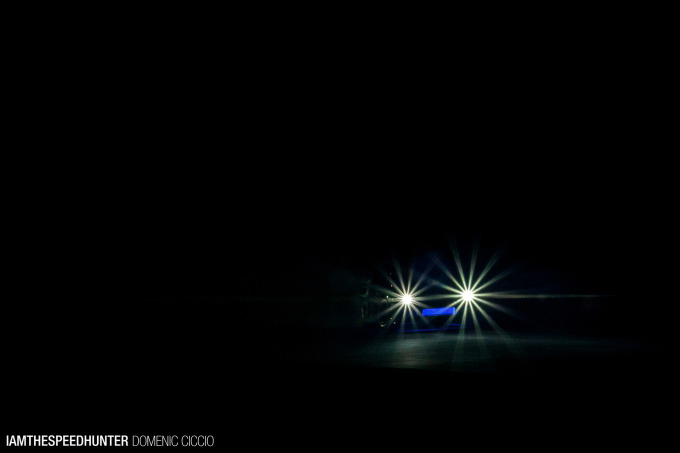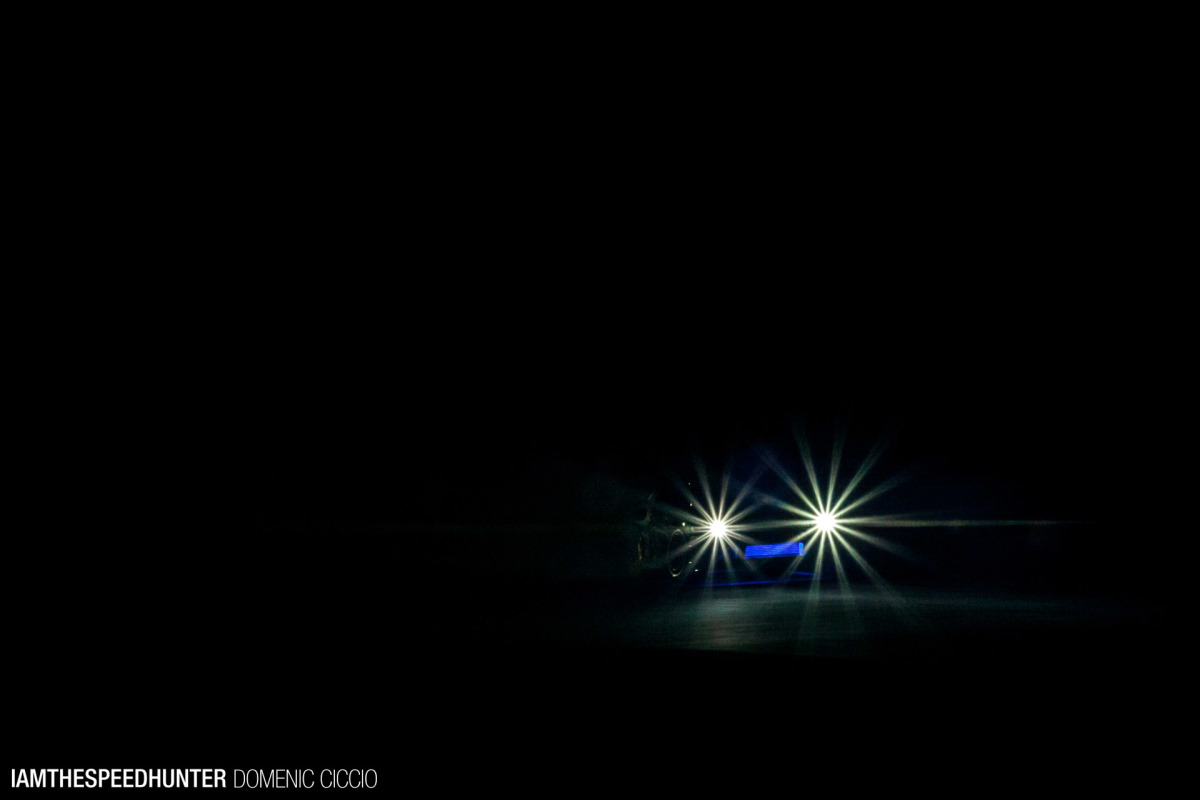 What I enjoy about Drift Night is shooting in the darkness. It pushes me out of my comfort zone, forcing me to make the most of what I have. The low light meant I had to photograph using some fairly high ISO, and as a result the grainy photos emphasise the atmosphere of the event; gritty, unpolished and unfinished, kind of like the early stages of a project car.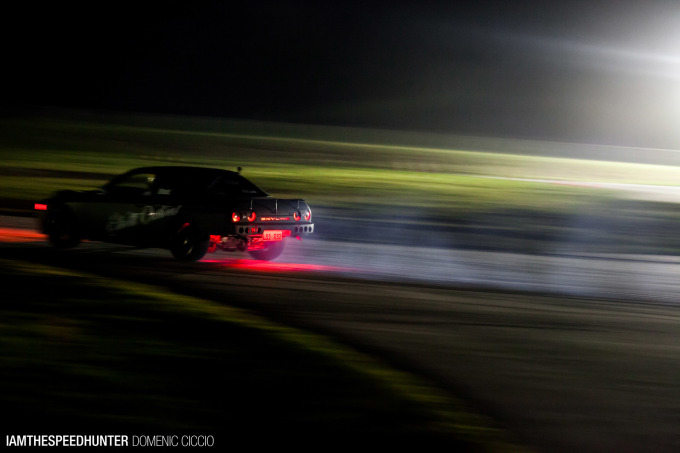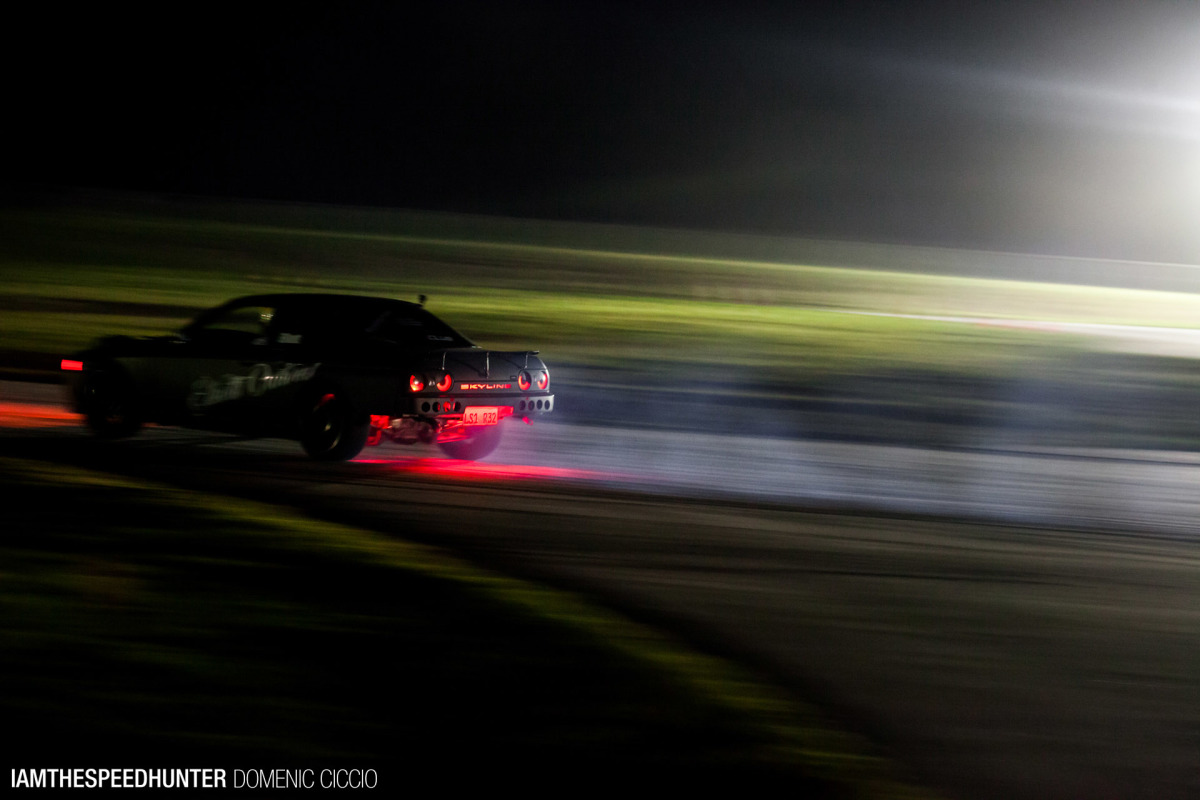 Reece Elliott of Elliott's Customs has been in the game for two years now and I don't think he'll be stopping anytime soon. He pilots a mental Nissan Skyline R32 that runs a twin-turbo LS1 on E85, a locked diff and adjustable everything to keep the spectators hooked. This thing is the Grim Reaper of tires. Keep your eyes out for this guy.
Without any expectations I was very impressed and now I'm looking forward to the next Drift Night. Thank you to the Australian Drift Club for putting on a great event.
Domenic Ciccio
Instagram: motorvated
Website: mtrvtd.com
Cutting Room Floor