It's no secret that vanning is back, and in a big way.
The once popular movement of customizing vans from the '60s and '70s has been picking up steam for several years now, and the selection of cool vintage creations at the Mooneyes Xmas Party this year was outstanding.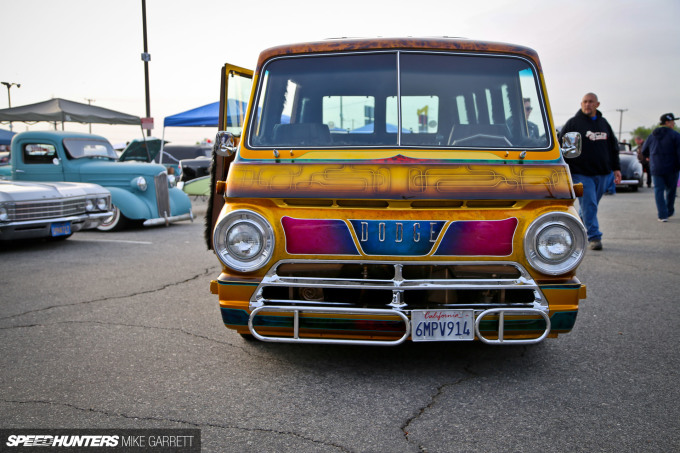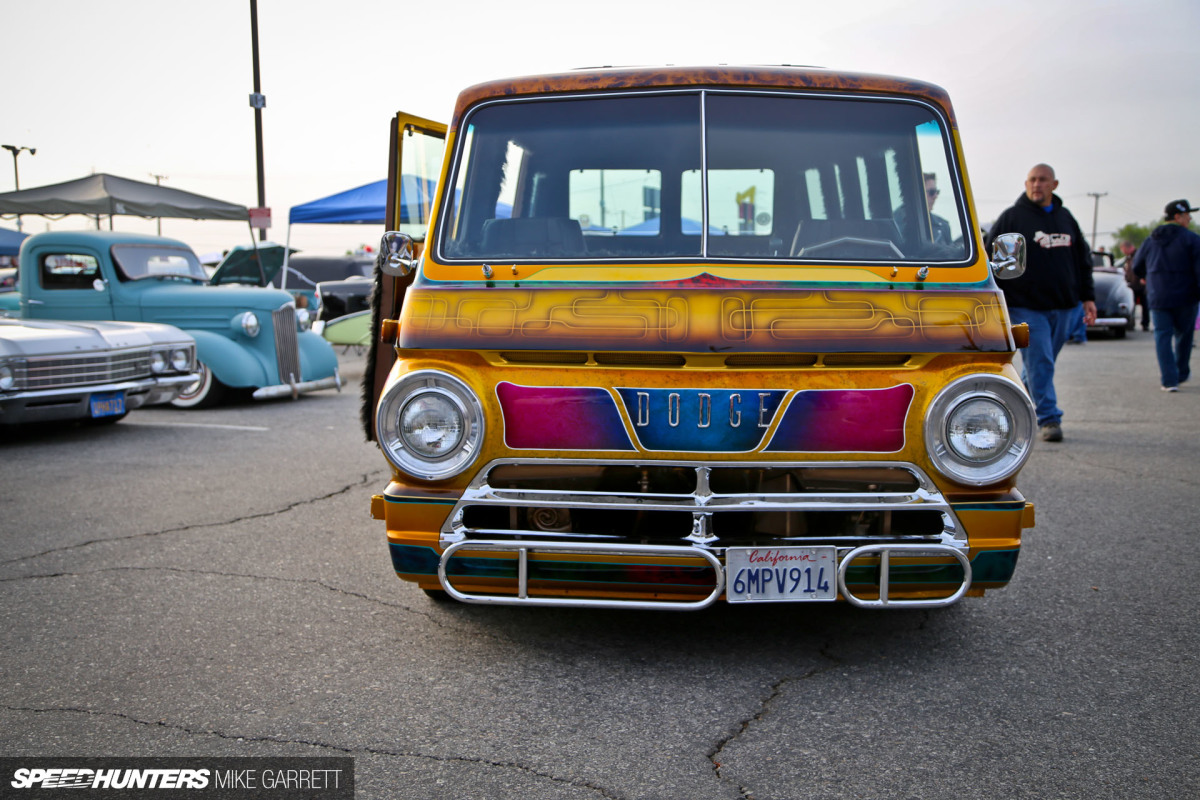 Of those vans present, one in particular made me feel like I'd hopped in a time machine and headed right back to the early 1970s. Say hello to Sweet Dreams.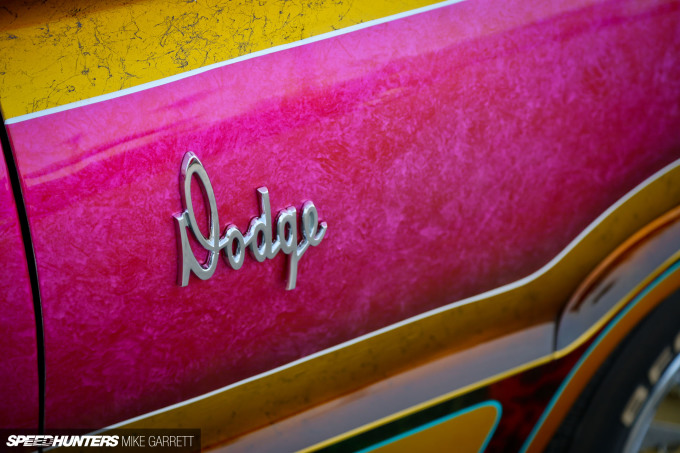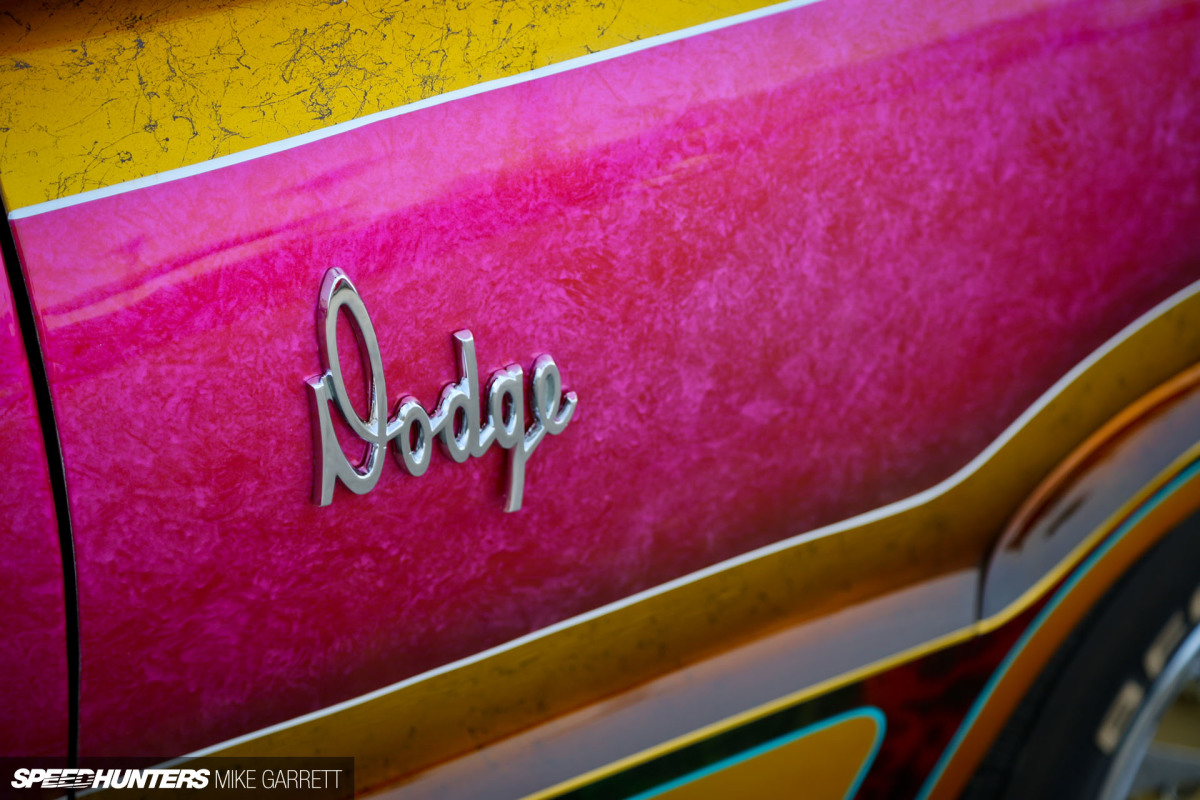 The custom van was built out of a late '60s Dodge A108, the long wheelbase version of the popular A100. And while it's usually the 'shorty' vans that are most popular among customizers, the stretched version works perfectly here.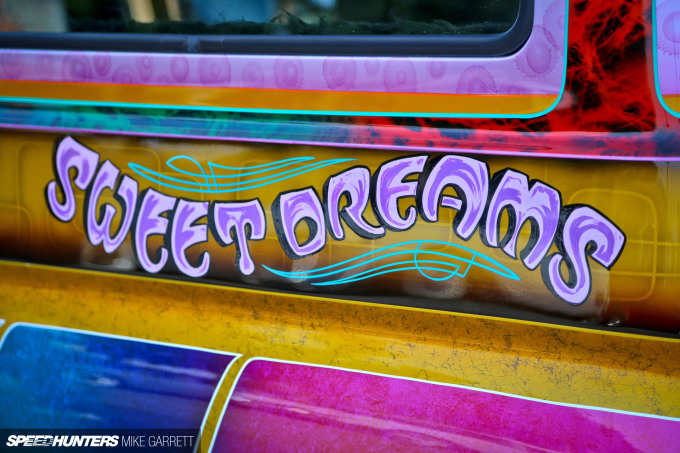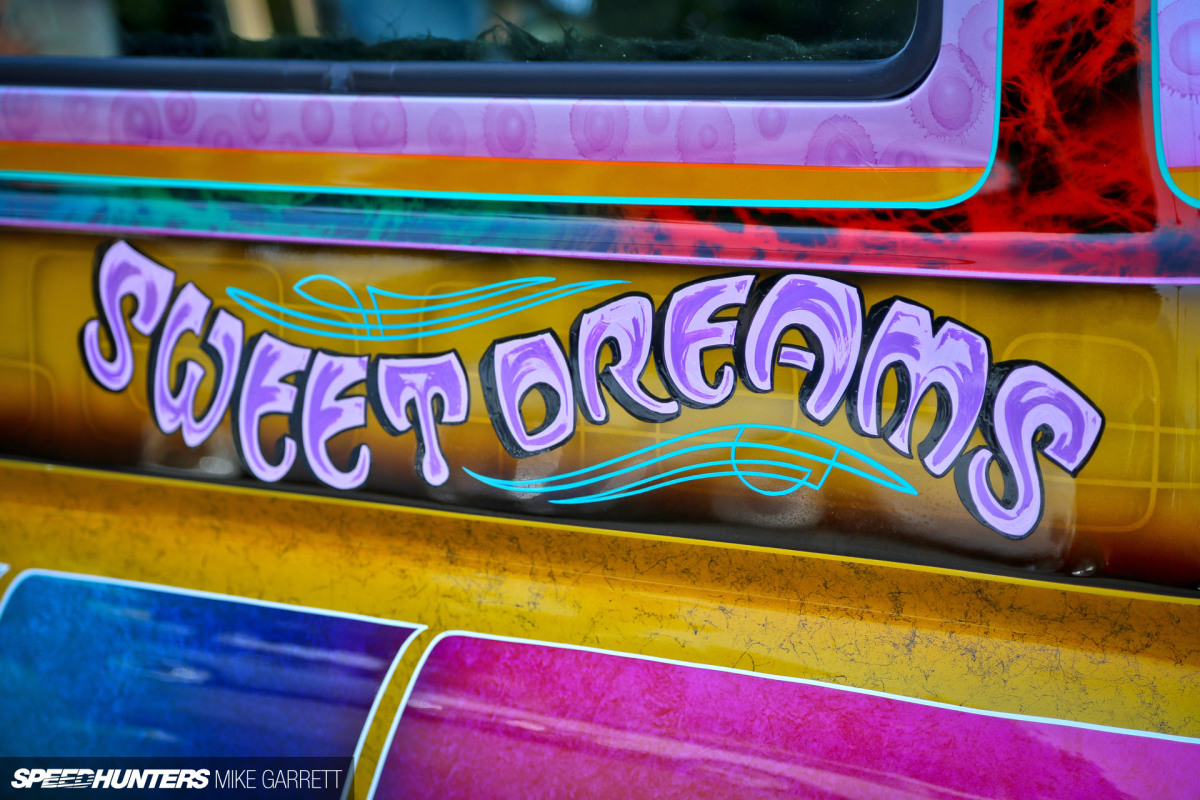 Vintage custom vans are known for their extravagant paint jobs, but this one takes things to another level altogether. The paintwork is bright and incredible, with panels, flames and dozens of different colors and patterns that come together in a rather psychedelic way.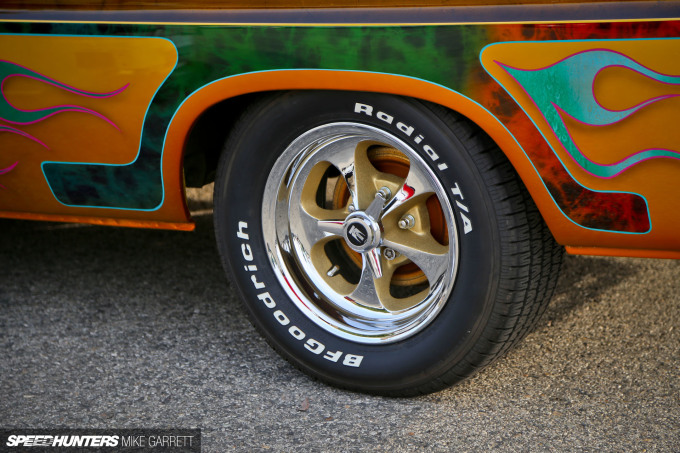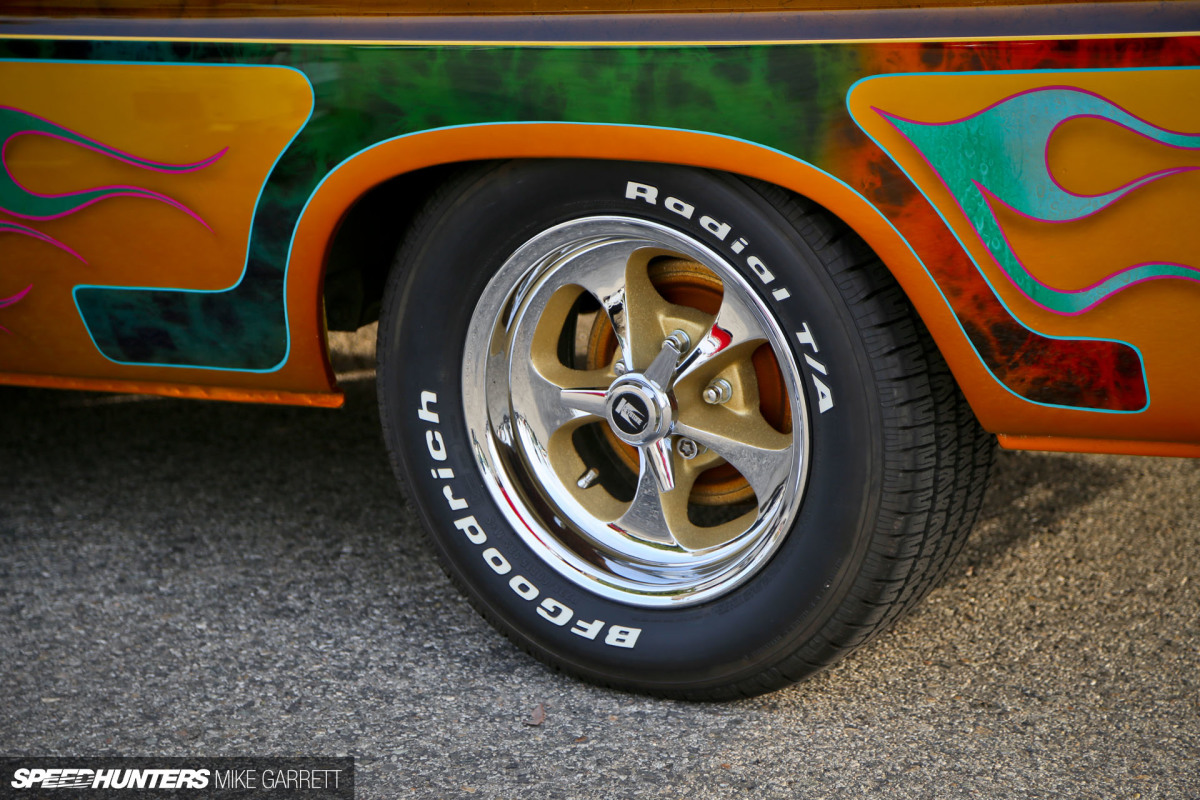 With a vintage van it's crucial to have the right set of wheels and tires, and these gold-finished Keystones with BFGoodrich rubber are a legit combination, especially when paired up with the A108's nose-down stance.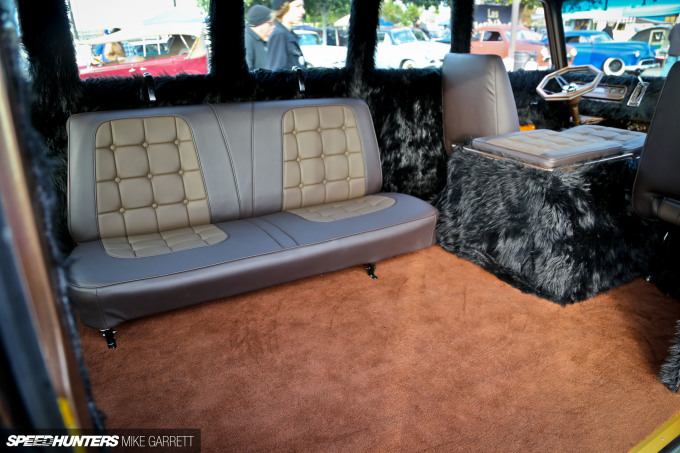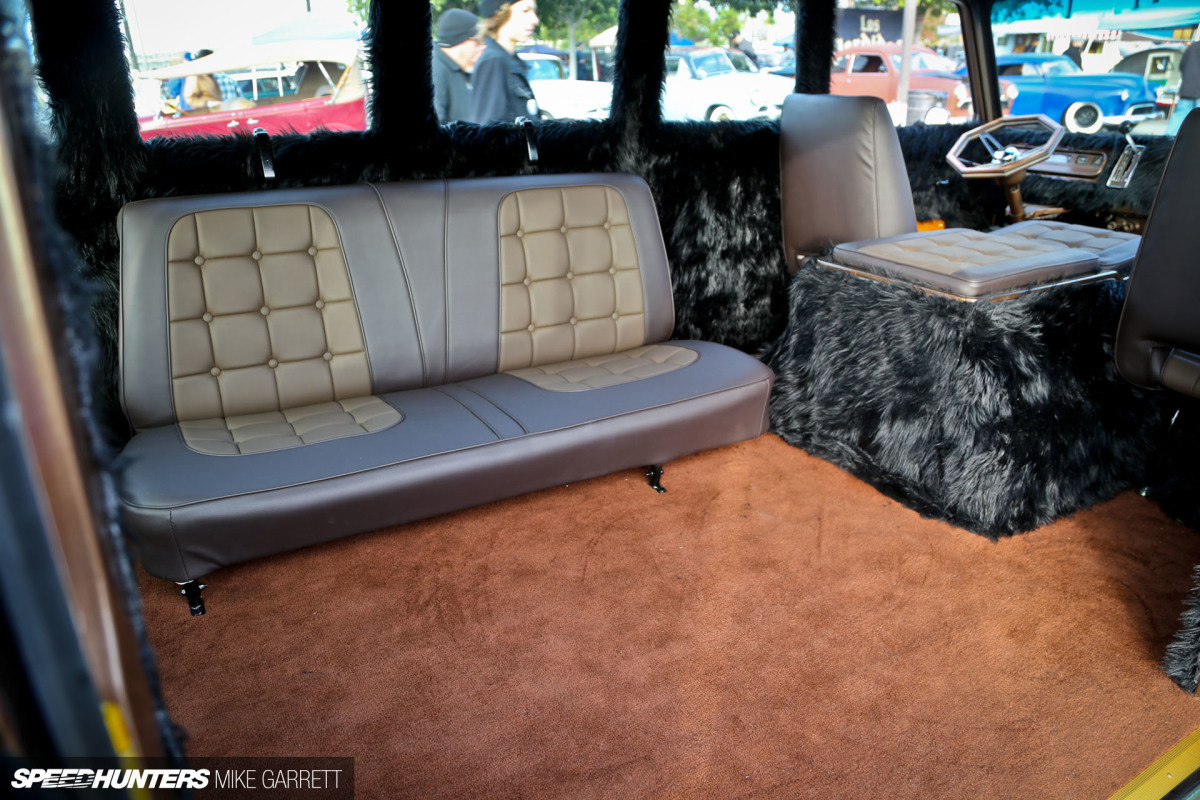 Of course, what's going on inside is just as important as what's happening outside in a build like this, and not only is Sweet Dreams' spacious interior overflowing with retro style, the attention to detail is at a show car level.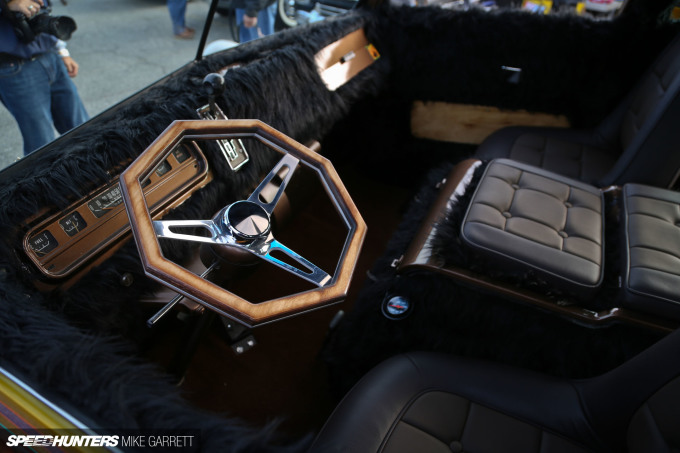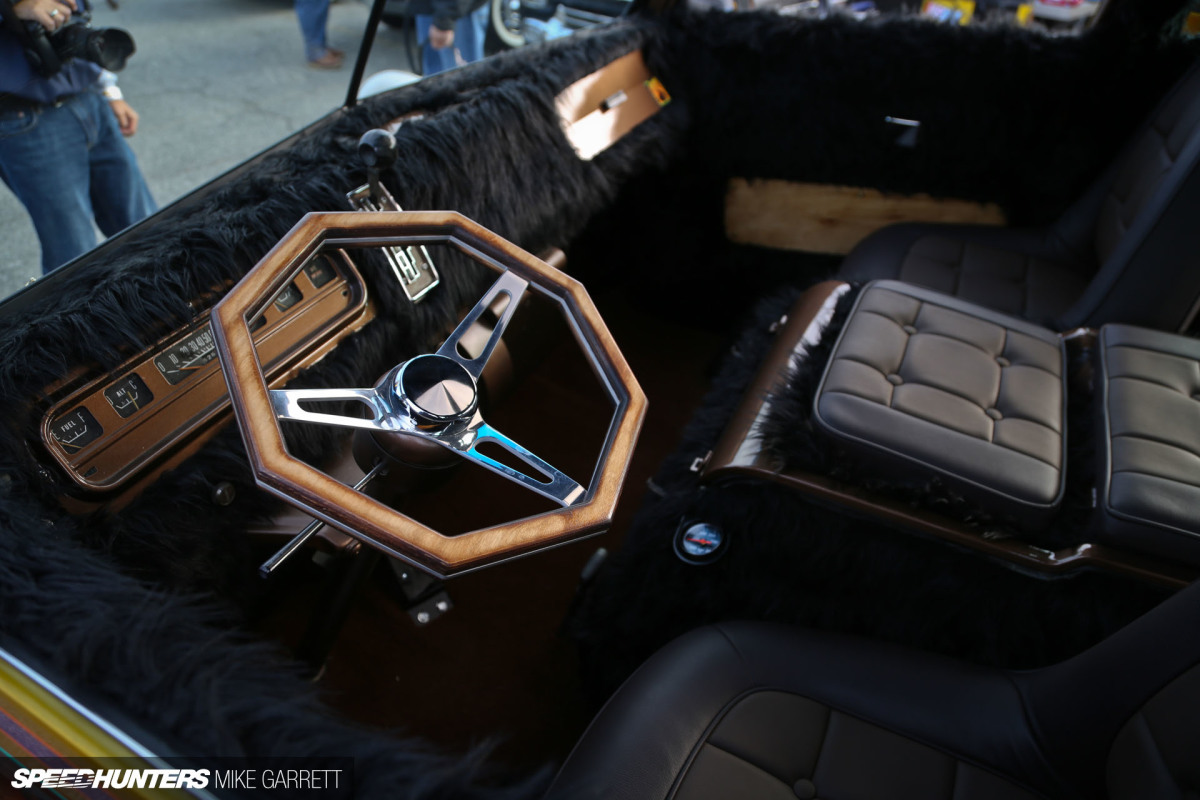 I especially dig the two-tone upholstery on the seats and the engine cover, as well as the woodgrain octagon-shaped steering wheel to complement the instrument panel.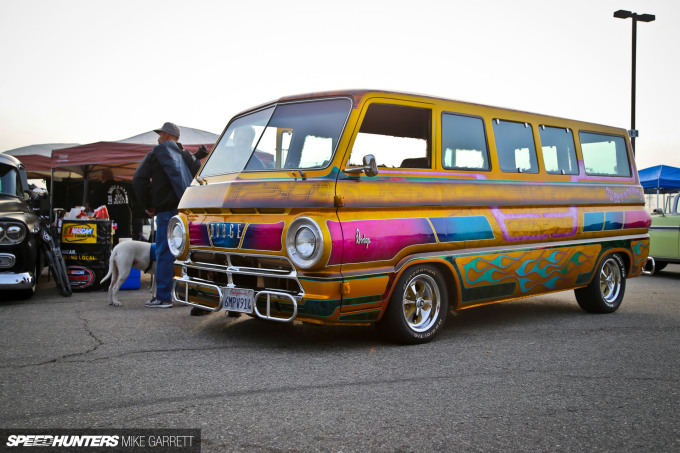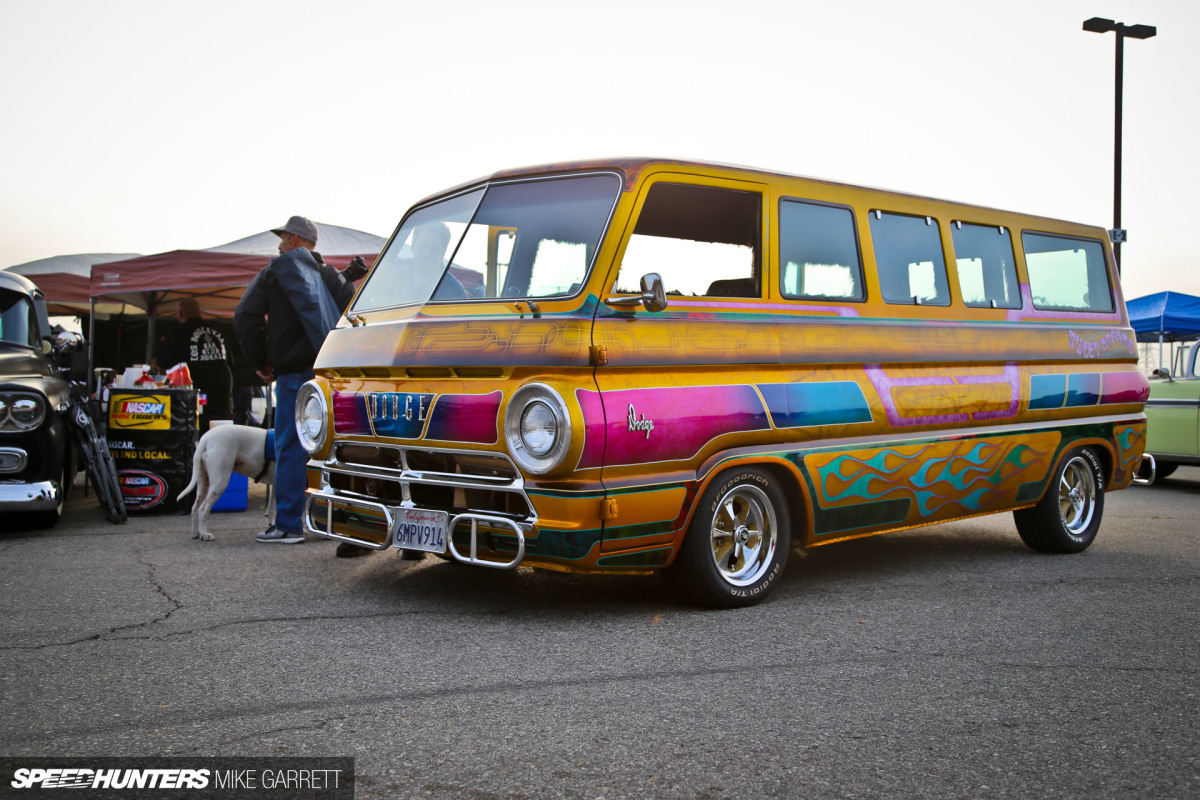 Sweet Dreams is what you get when you combine the cult custom van movement with a keen eye for the details. I'm really looking forward to seeing more full-on builds like this one as vanning continues to grow in popularity once again.
Mike Garrett
Instagram: japanifornia
mike@speedhunters.com