At the end of the week before last, I happened to find myself in an industrial estate in Matsudo, Chiba-ken, and dropping in to Andy's Rod Works, a shop synonymous with Willys drag racers and all sorts of other performance-oriented customs. When I arrived, Ando-san, who likes to be called Andy, was busy sanding down the exterior panels of an old, black '34 Ford. I didn't take too much notice to what he was doing at the time; I was too busy lusting over the already-completed hot rods he had dotted around the shop.
But it turns out the '34 Andy was prepping in the paint booth was due to be shown at Mooneyes' Hot Rod Custom Show some 48 hours later. Given its far from completed state, I just couldn't see how it was all going to come together in time.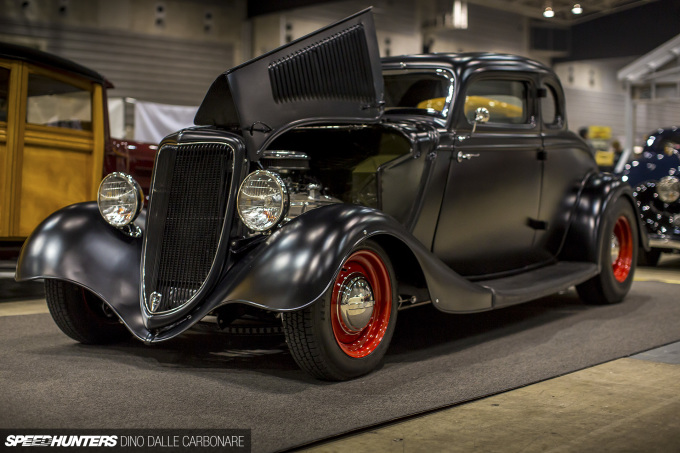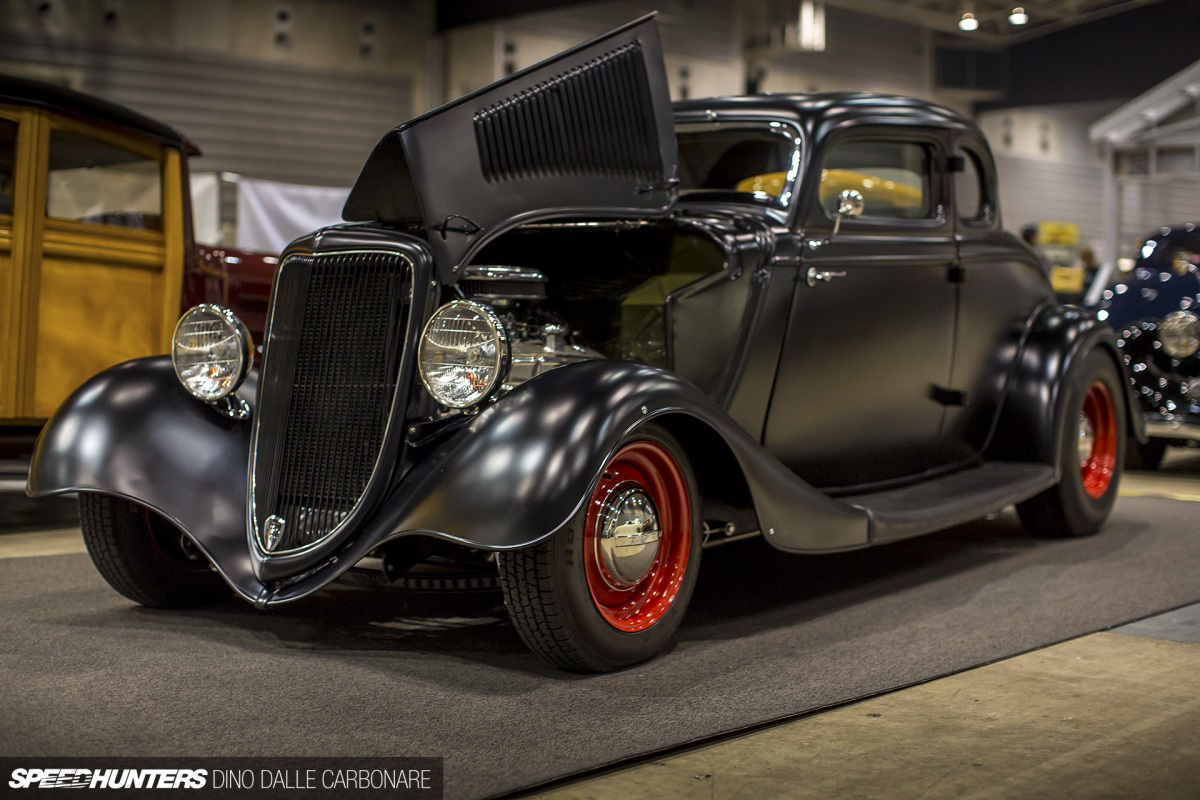 Fast forward to Saturday morning in Yokohama and I was blown away. There it was, the roof-chopped hot rod all completed, sporting a pristine semi-satin coat of black and some steel wheels that Andy also managed to get painted in time.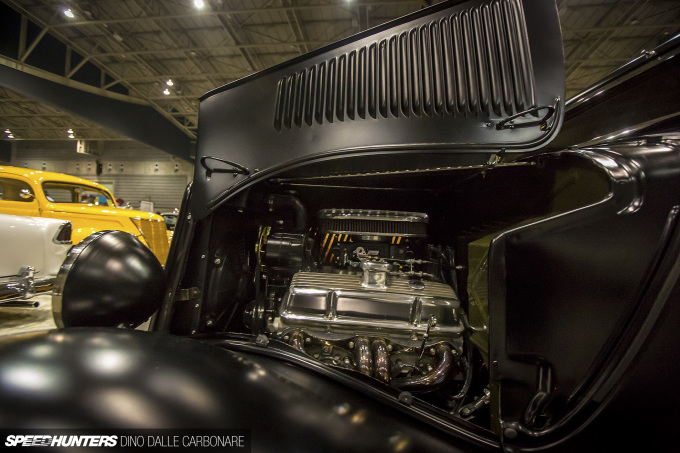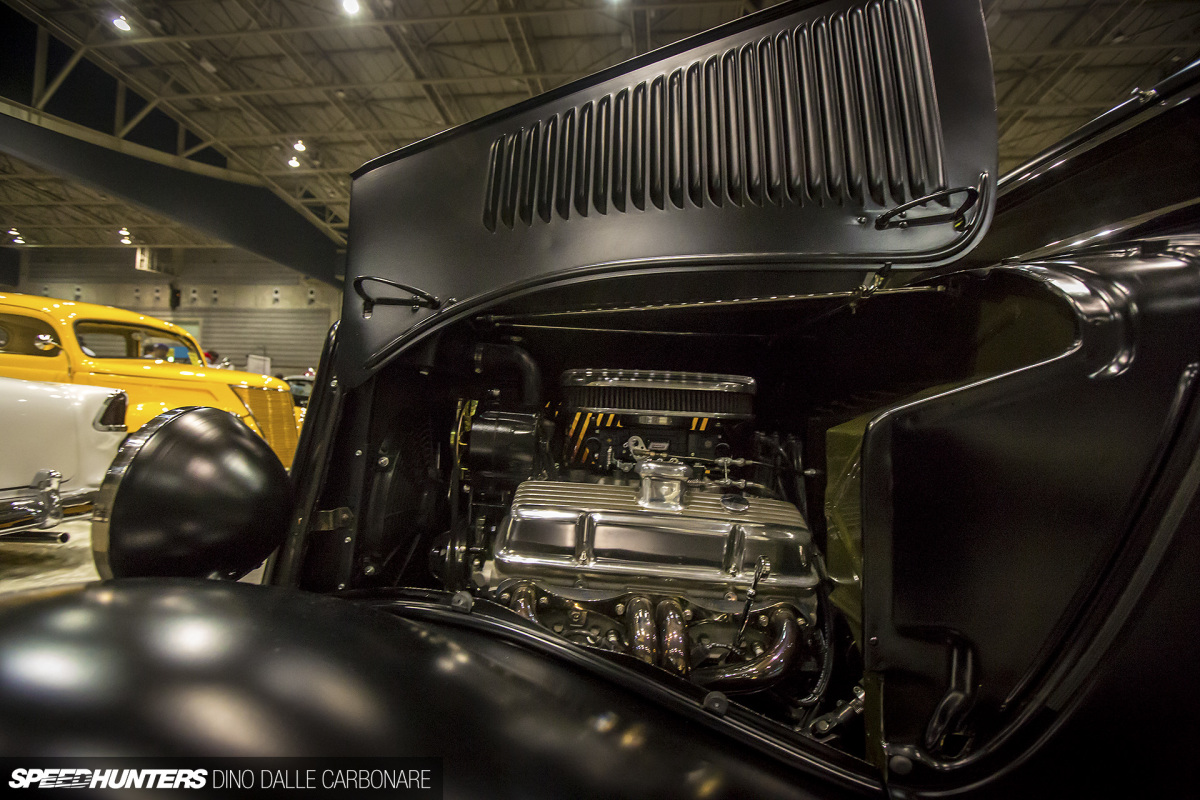 What I didn't see in the paint booth were all the details beneath the exterior that had already been taken care of, including the highly-polished Chevy 350ci small block V8 under the two louvered hood covers.
Andy's paint work has earned him a reputation in Japanese custom car and hot rod circles, and it's all good.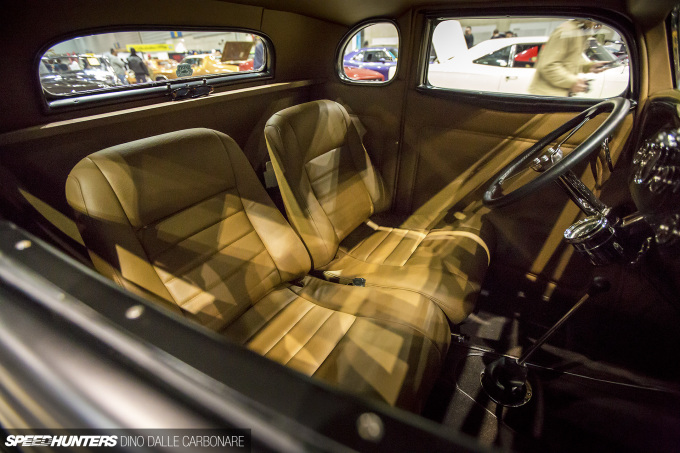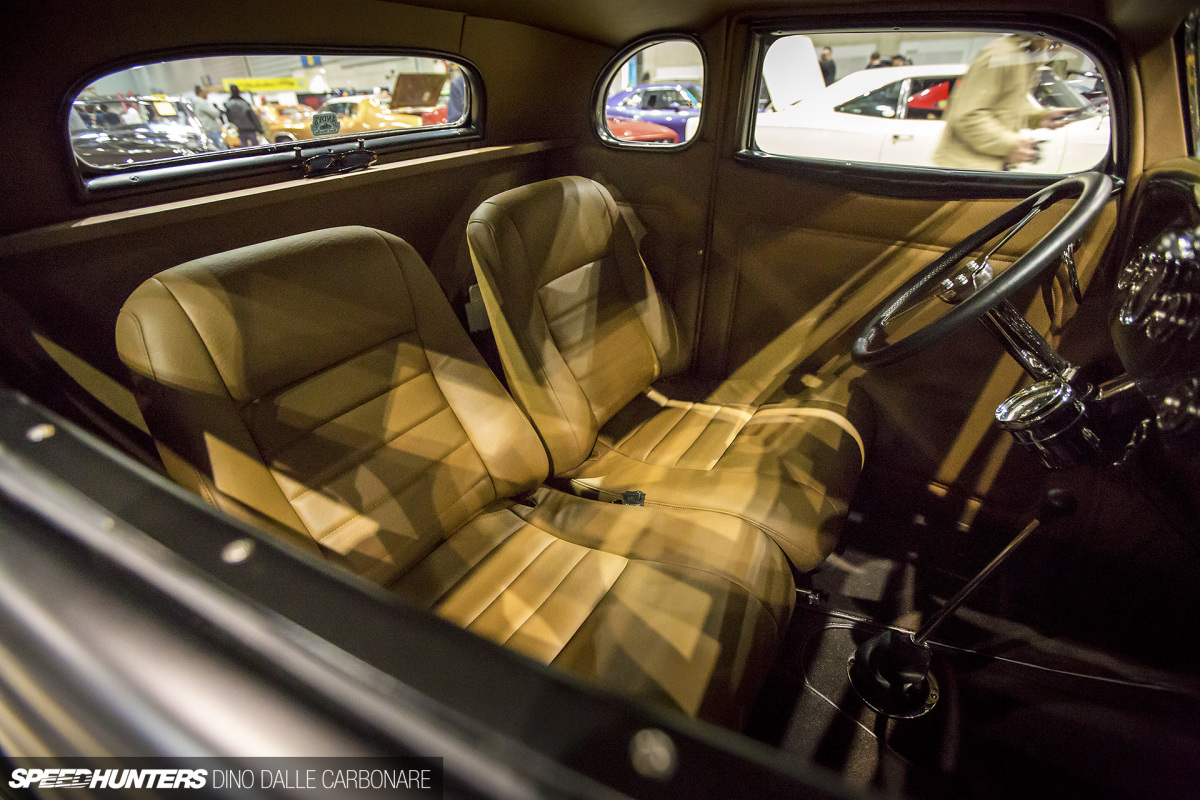 And the same goes for his custom interiors, many clients requesting fully leather-trimmed cabins with all the right sorts of details.
It's cars like Andy's '34 Ford that make me want to shoot more hot rods, and I don't think it will be hard for you to understand why.
Dino Dalle Carbonare
Instagram: speedhunters_dino
dino@speedhunters.com