When I attended Buttonwillow Raceway a couple of weekends ago for the VTEC Club USA event, Hondas weren't the only cars taking to the track over the course of the day.
Other sessions included a more traditional group of vehicles, with plenty of Miatas, M3s, WRXs and other track day favorites. While my primary plan was to cover the Hondas, I couldn't help but be distracted by one of these other attendees – a super-clean and largely original looking Datsun 240Z.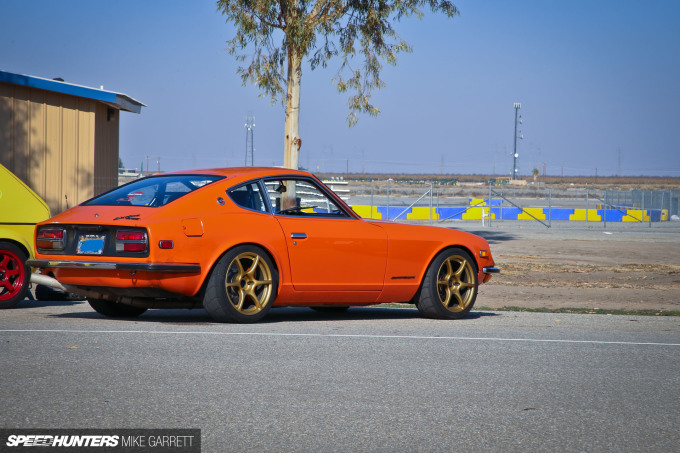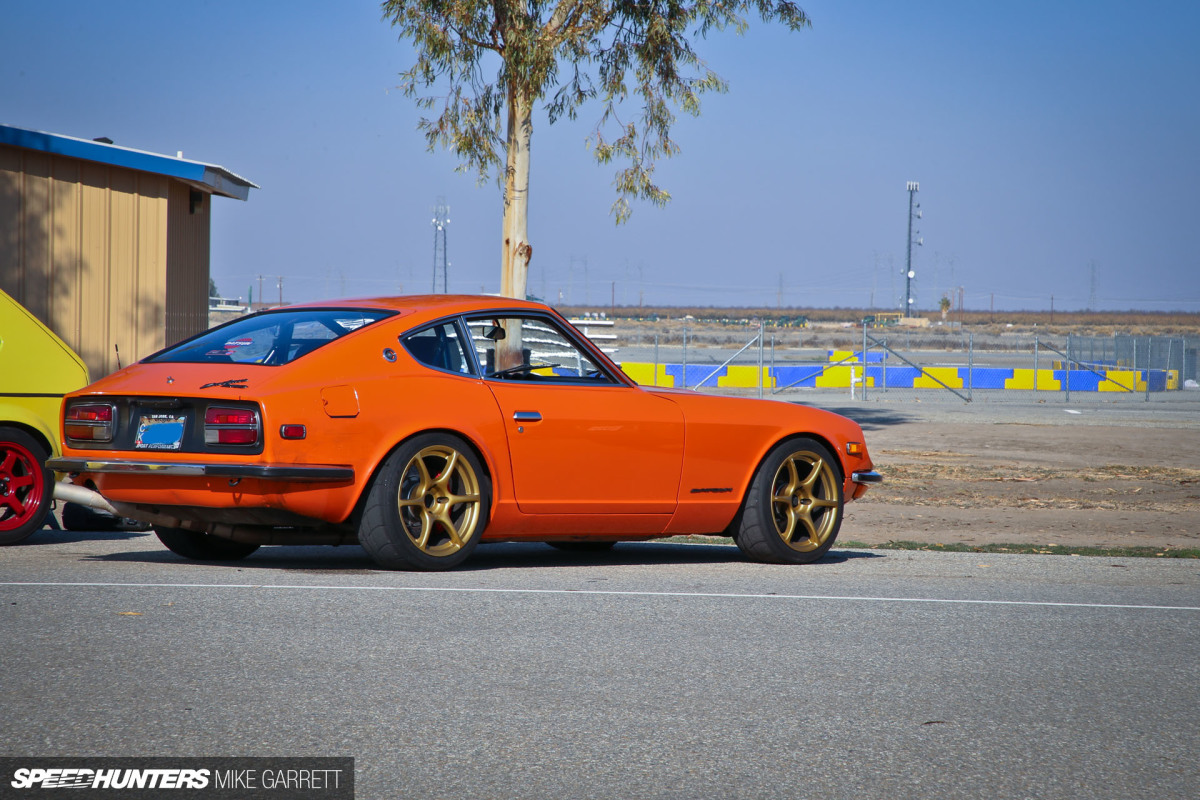 The familiar shape of the orange S30 was unmistakable, especially when contrasted against the far newer cars it was sharing the track with. Then I noticed it was moving at a clip much quicker than its stock looks could ever suggest. I headed to its spot in the paddock for a closer inspection…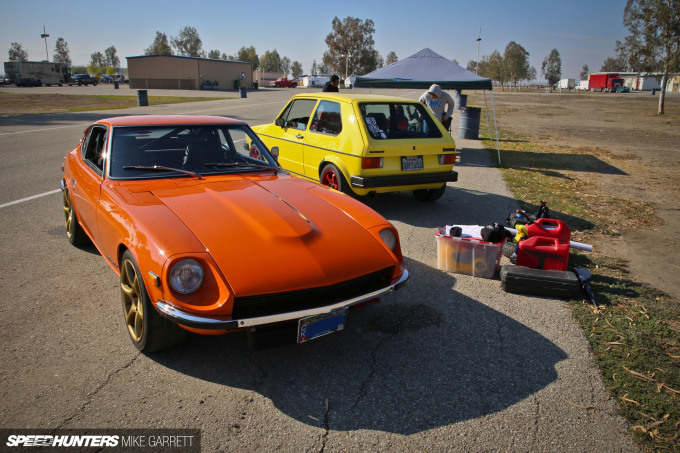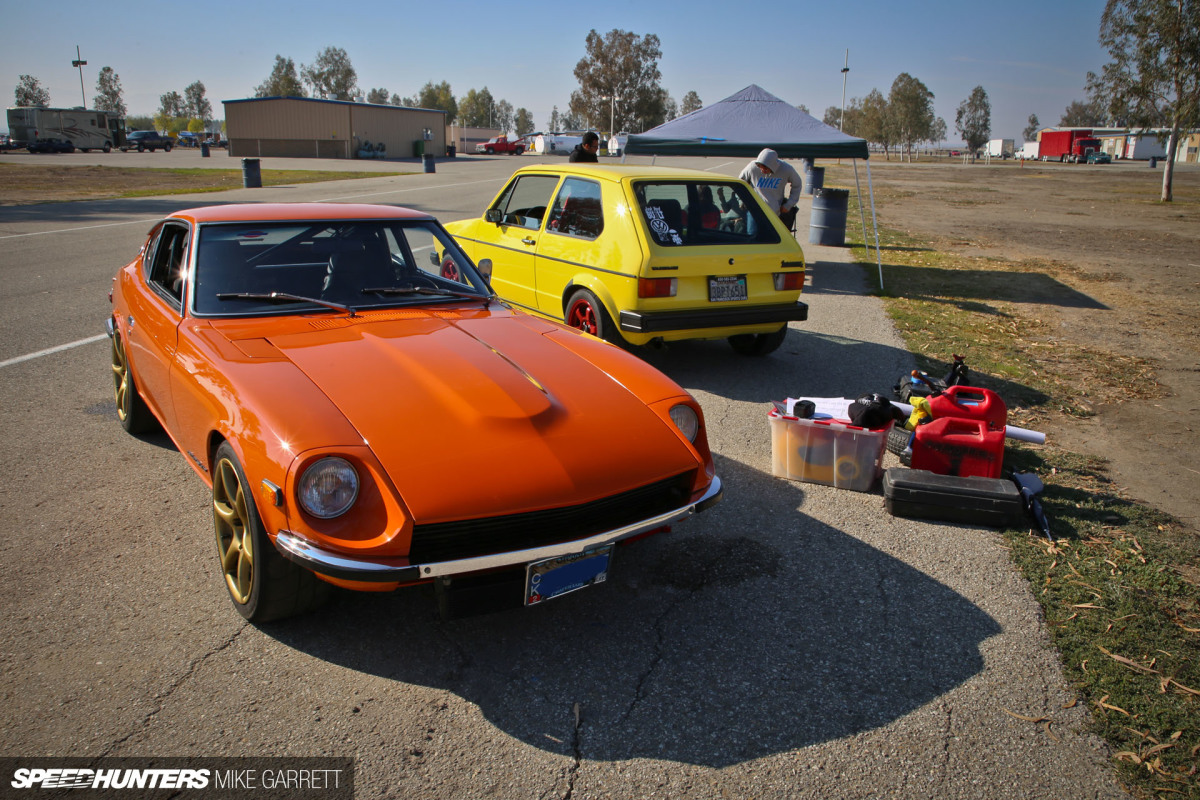 The 1972 240Z is owned by gentleman named Mario who originally hails from Oregon but has since relocated to Central California. He was out at Buttonwillow to enjoy the track day with some of his classic car-loving buddies.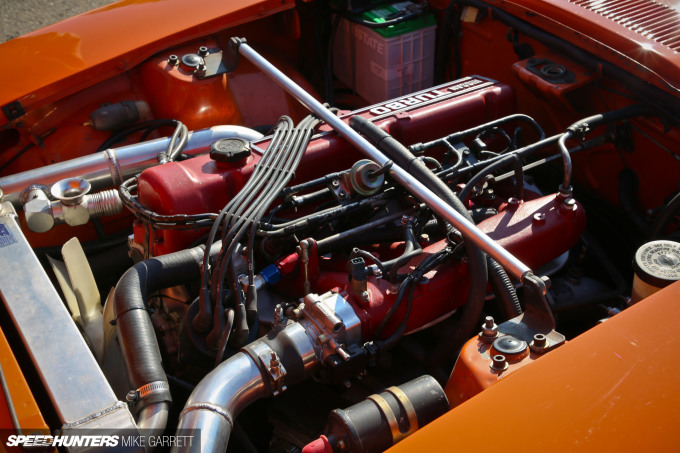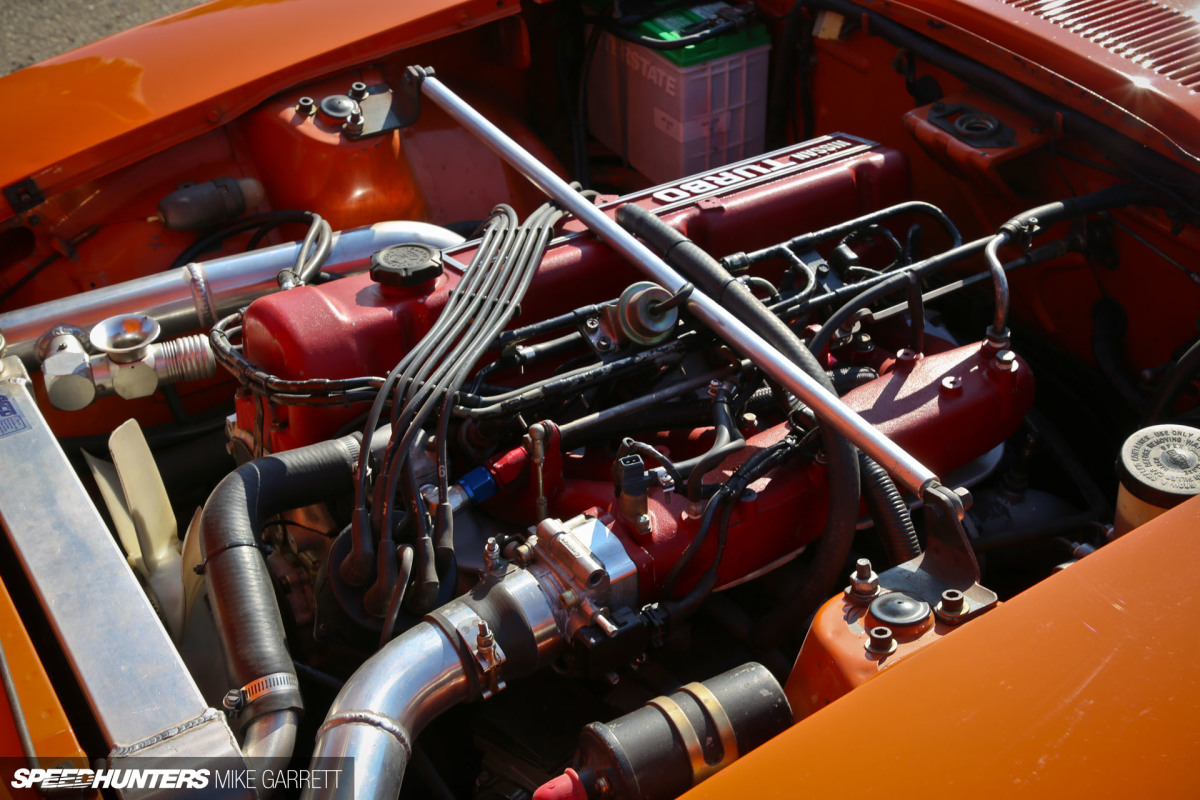 After seeing how quick the car looked, I was very interested to learn what it was running in the engine department. I thought I'd heard the note of a turbo straight-six, and when Mario popped the hood I was expecting an RB or a JZ swap of some sort. But my assumption was wrong.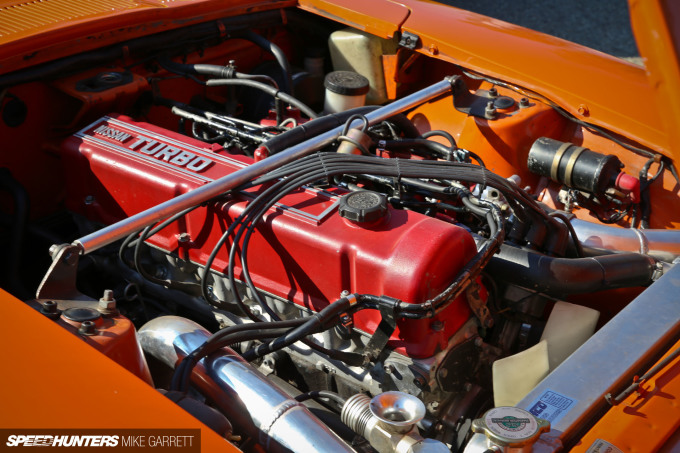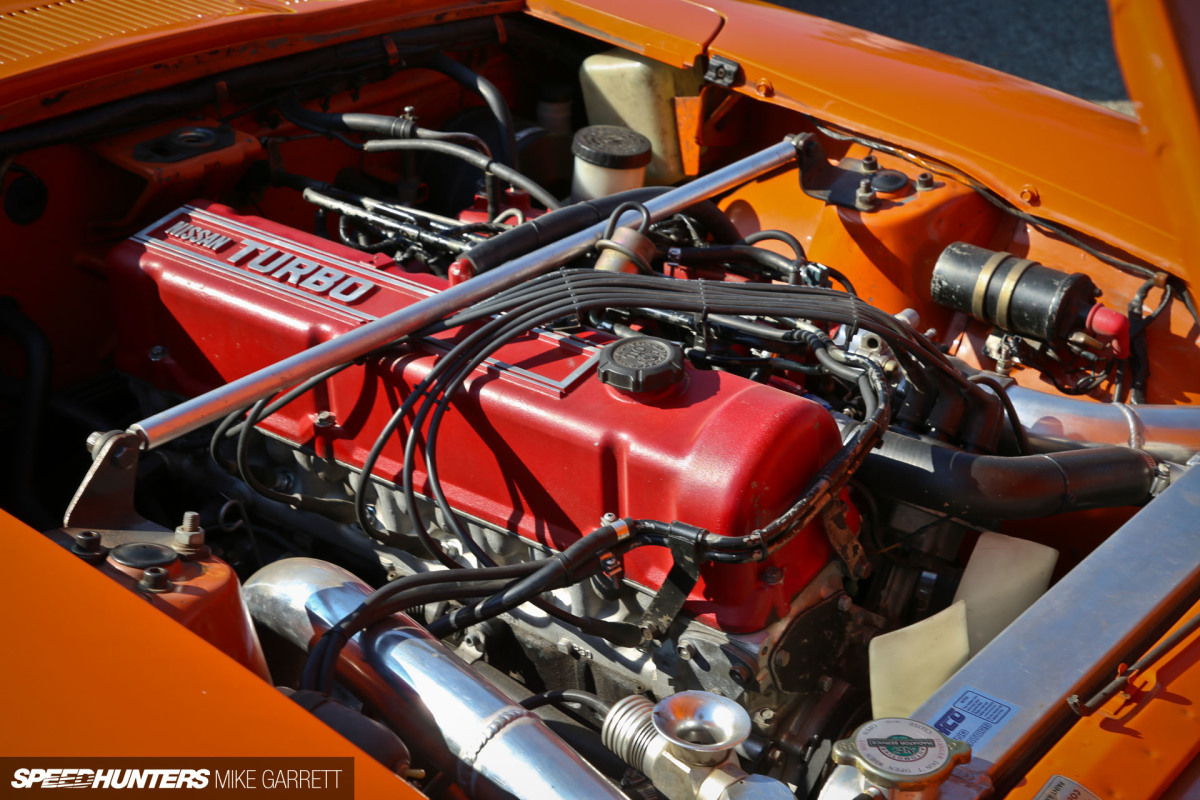 What I had actaully heard was indeed a turbocharged I6, but it was an L28ET motor originally pulled out of an '82 280ZX Turbo. At one point these were popular swaps for early Z cars as they dropped right in with factory mounts, but you don't see too many L28ET-powered S30s these days.
While the turbo SOHC inline-six makes a decent amount of power in stock form, Mario's motor has been upgraded for an output of around 300 horsepower.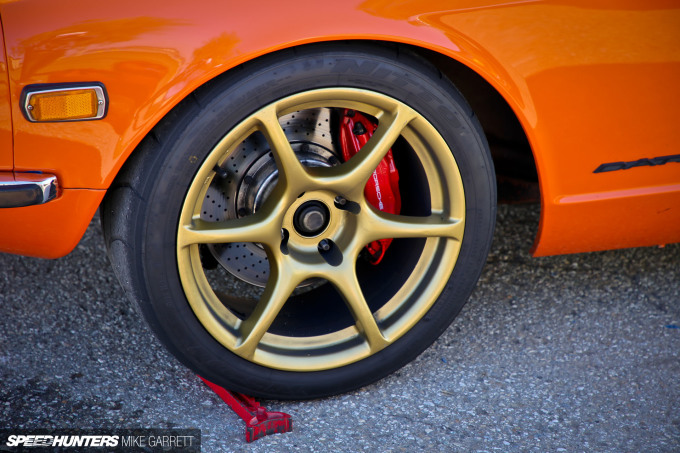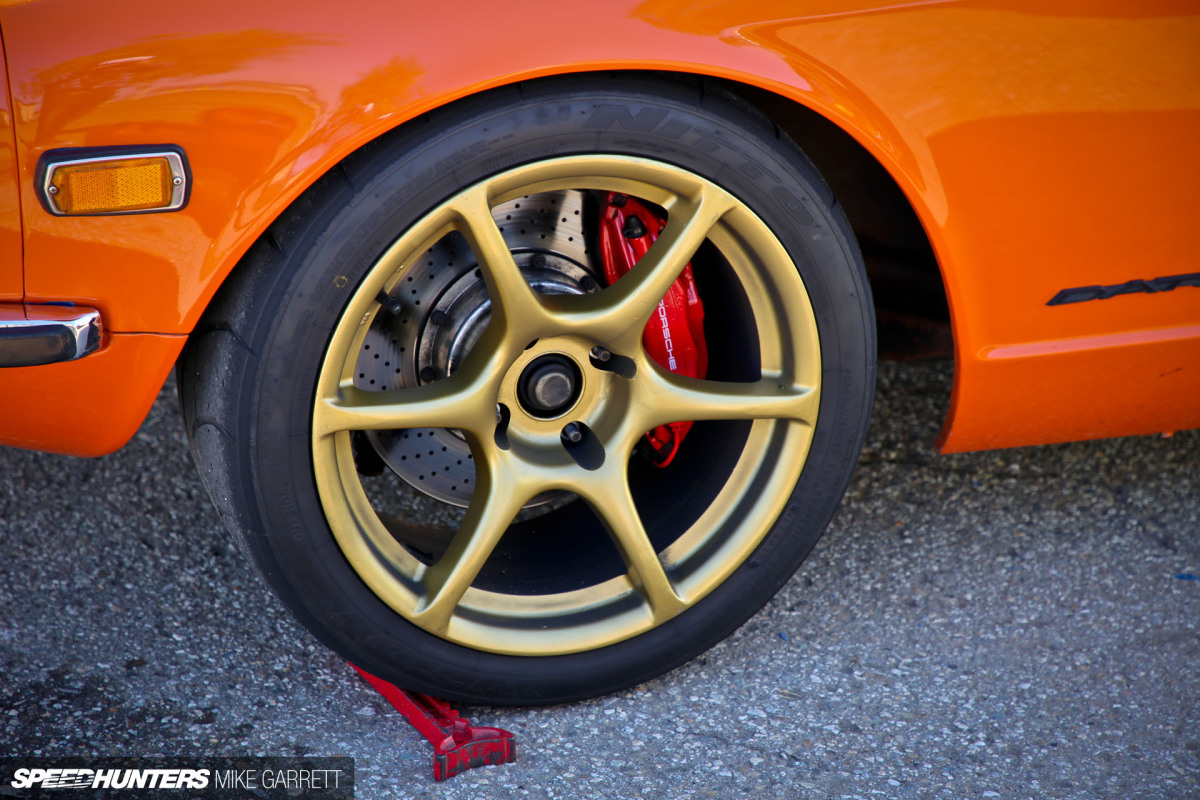 If there's anything that suggests this Z is packing a bit more heat than a standard S30, then it has to be the 17-inch wheel and tire combo. The wheels are Grenade GX01s, a discontinued Japanese aftermarket wheel that was based on the design of the factory R34 Skyline GT-R item. Seventeens were a necessary upgrade to clear the big Porsche disc brakes that Mario has fitted.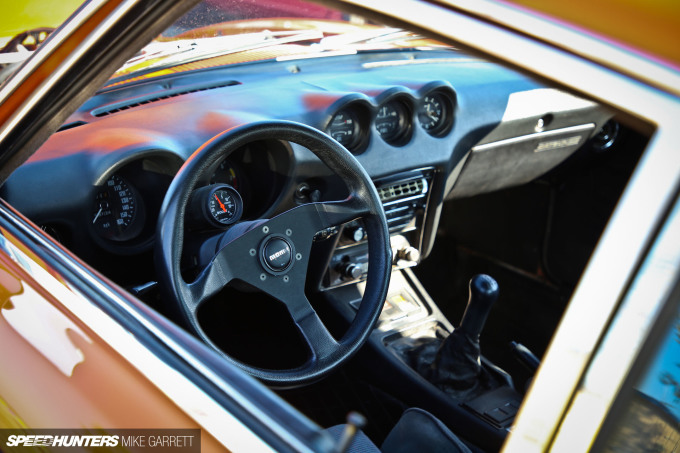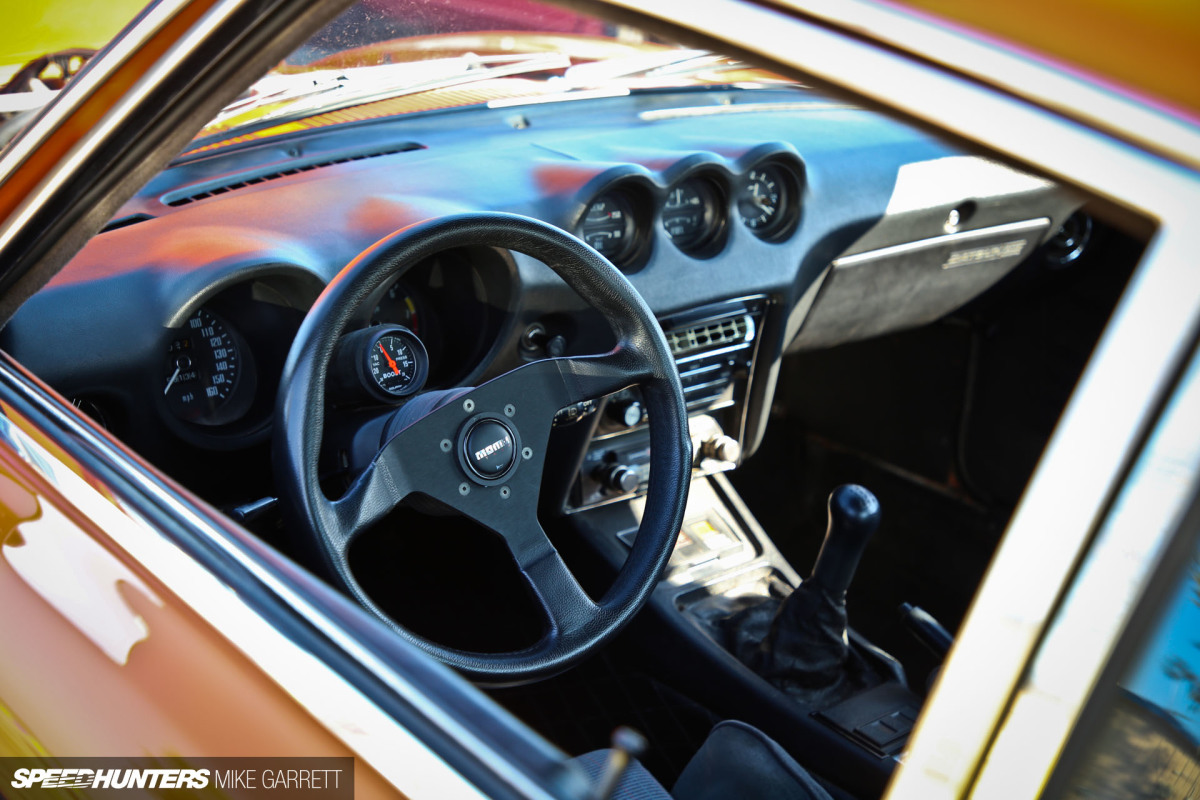 The interior is just as clean as the exterior; additions here include a basic roll bar, Momo steering wheel and aftermarket bucket seats for track duty.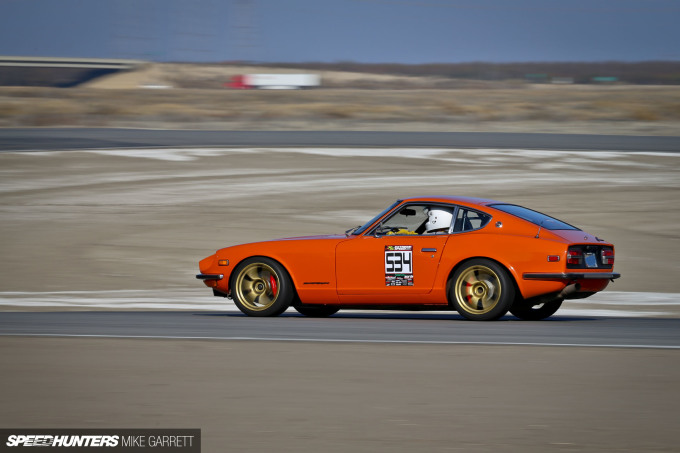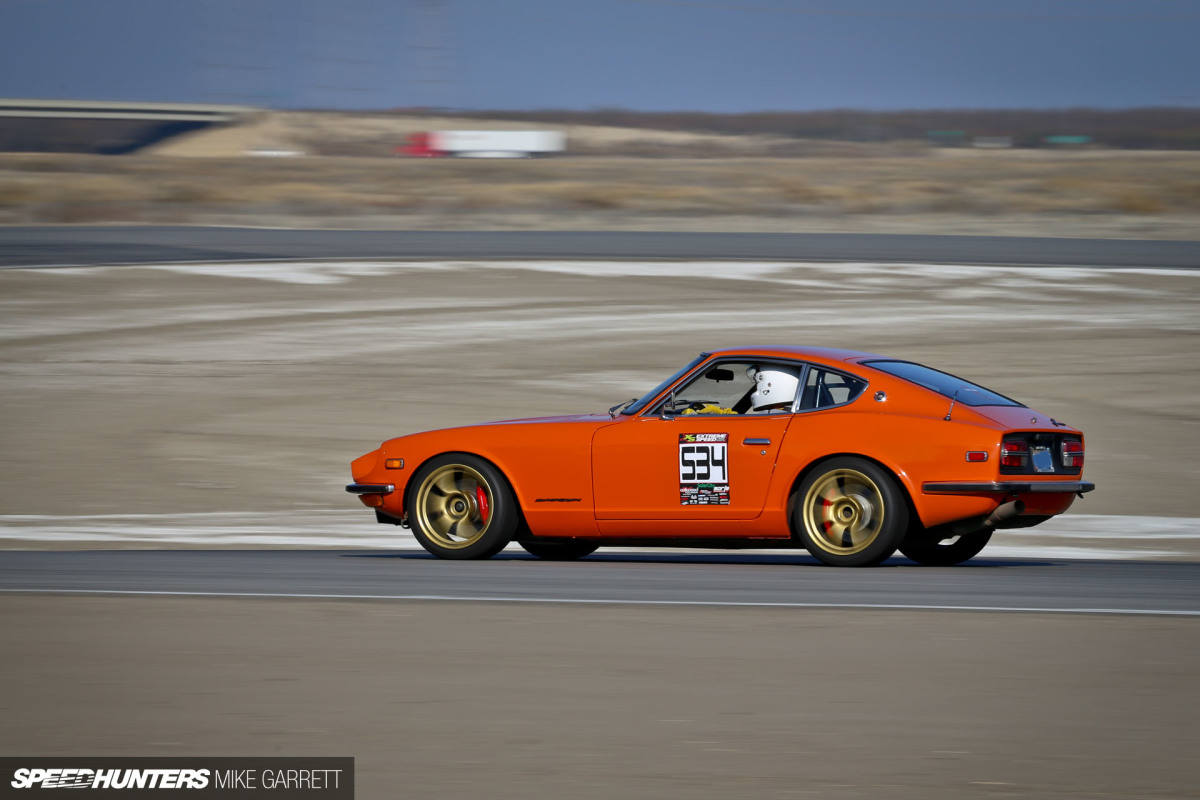 Is Mario's Z the fastest or most exotic S30 we've featured? Nope. But I just love its simplicity.
There are no outrageous flares or crazy aero parts, and no 800hp motor under the hood. Instead, Mario's built a car that fully retains the original beauty of the S30 while injecting just the right upgrades to make it perform at a modern level. In my books, it doesn't get much better than that.
Mike Garrett
Instagram: japanifornia
mike@speedhunters.com