Amongst the many tuner specials on show at the Nismo Festival last weekend, one fairly reserved-looking BNR32 was generating a disproportionate amount of buzz.
Renowned Japanese car builder Top Secret had chosen Nissan's annual celebration at Fuji Speedway to 'soft launch' its latest and greatest project prior to the big unveil at Tokyo Auto Salon in January next year.
It's calling it the Skyline VR32 GT-R.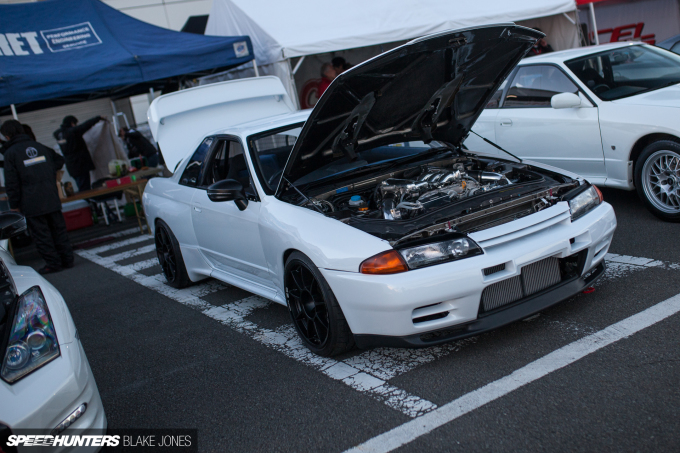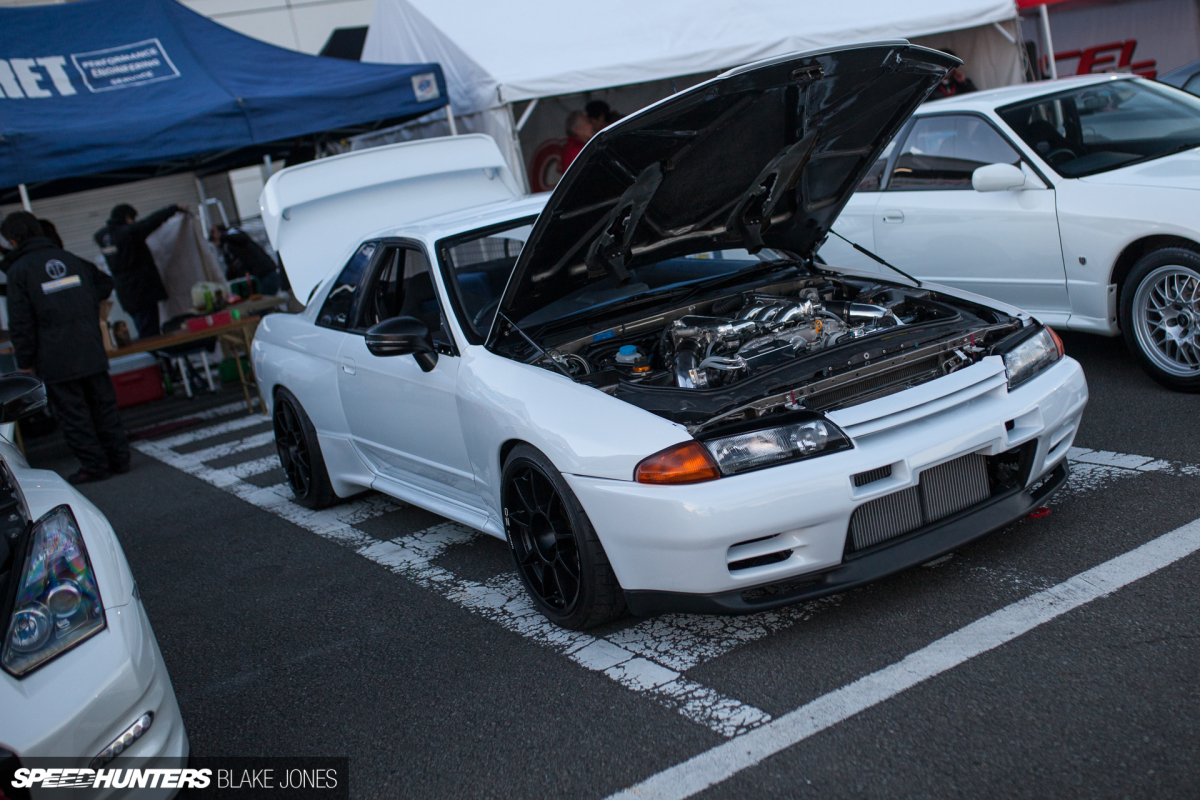 Top Secret's Kazuhiko 'Smokey' Nagata has used the R32 platform as a basis for plenty of wild projects (including the VQ32 V6-powered car we saw back in 2012), but this time around the idea was to transplant the underpinnings of his most popular customer car – the R35 GT-R – into the iconic chassis.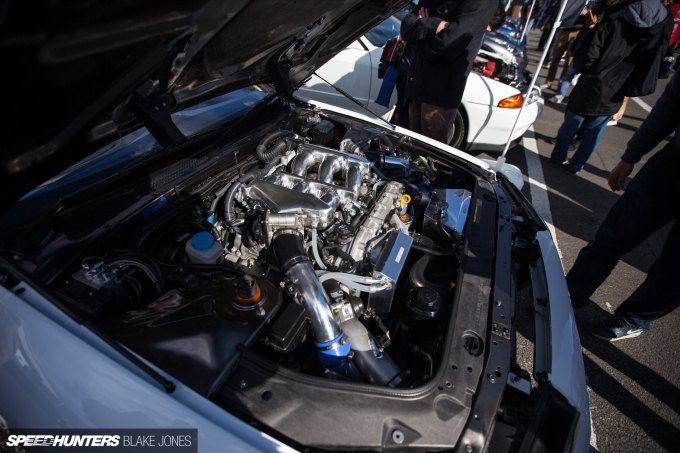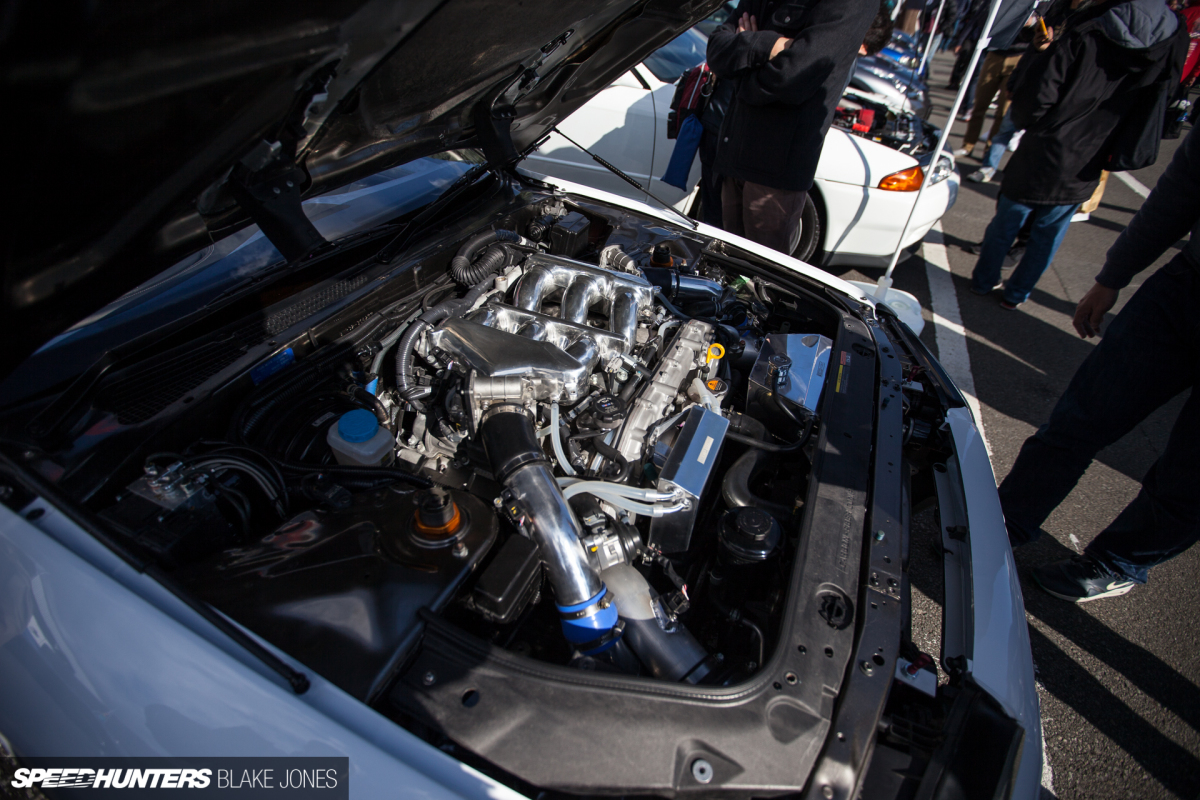 The Top Secret crew wasn't revealing much about the specification of the engine, but it's clear to anyone that a full suite of Top Secret goodies have been thrown at the VR38DETT, so factory power levels will be but a distant memory.
Interestingly, even the front radiator support from the R35 seemed to have been transplanted into the older chassis. I'd kill to get some more time with this car and really take a close look at just how much R35 has actually gone into it!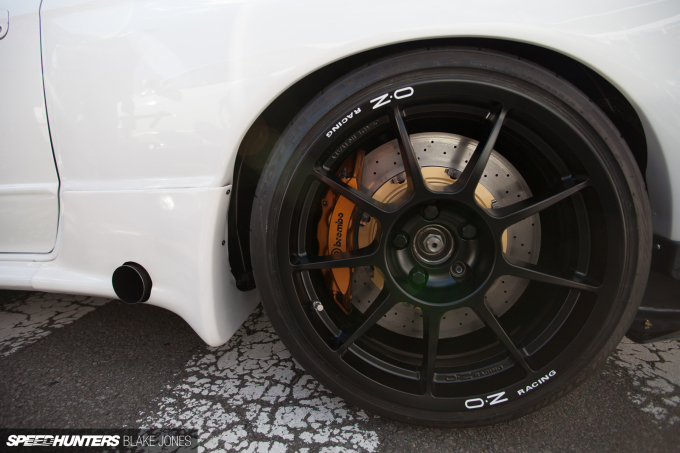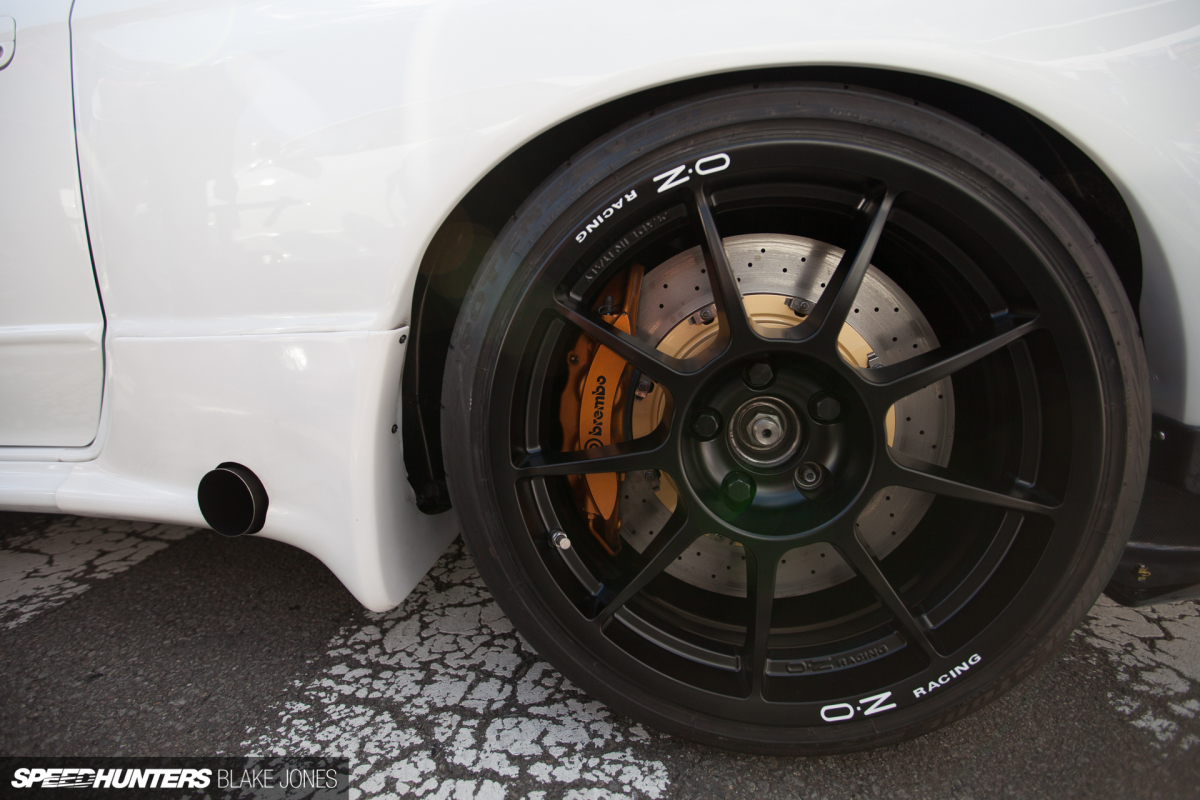 If you're pulling apart an R35 GT-R the massive 380mm Brembo brakes are certainly worth hanging on to. They have made their way onto the R32 front and rear, mounted behind 18-inch OZ Challenge HLT wheels under pumped out fenders. Hidden from view is the whole transaxle gearbox assembly from the R35.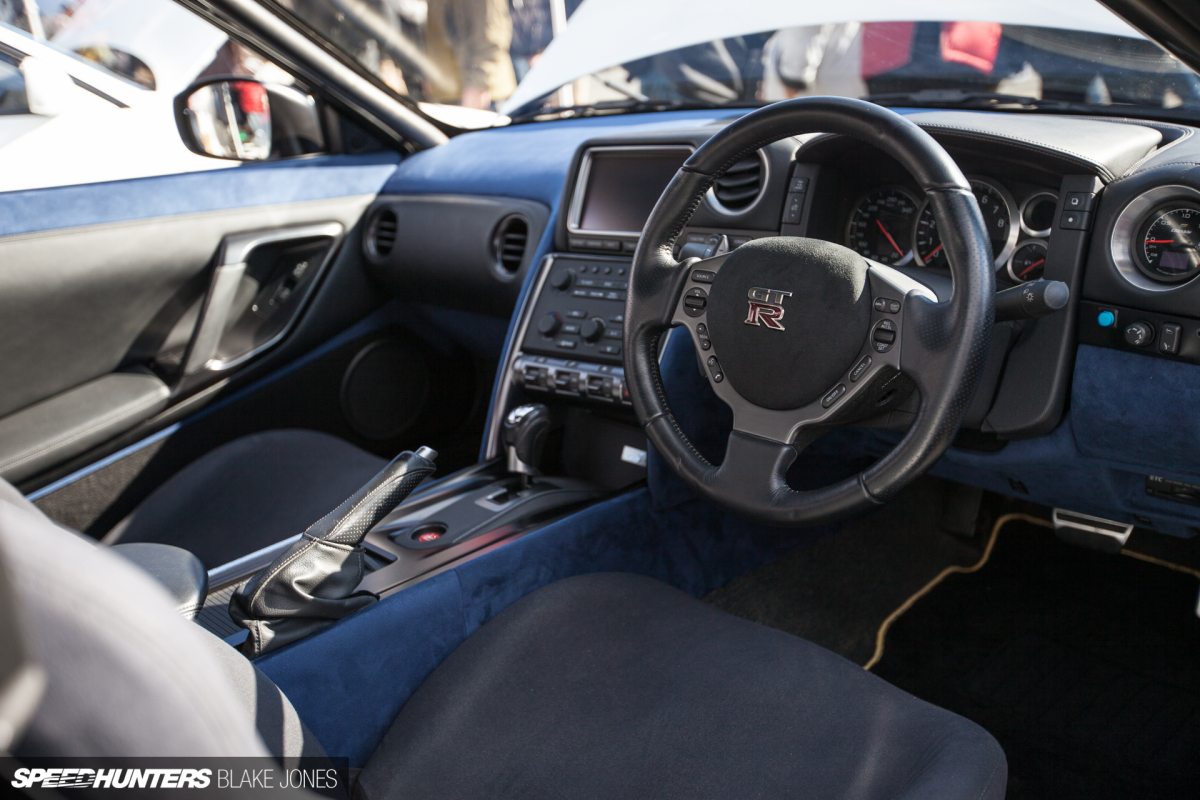 Smokey and his team didn't rest once the mechanical side of the swap was done; gone is the bland BNR32 interior, replaced with the equally bland (but admittedly updated) R35 interior. The R35 is a much bigger car than the R32, so undoubtedly there was some cutting involved to get the dash and door panels to fit, but the finish is very good.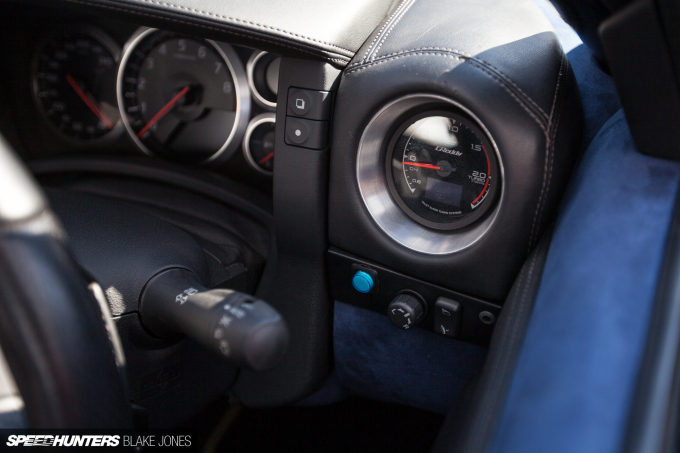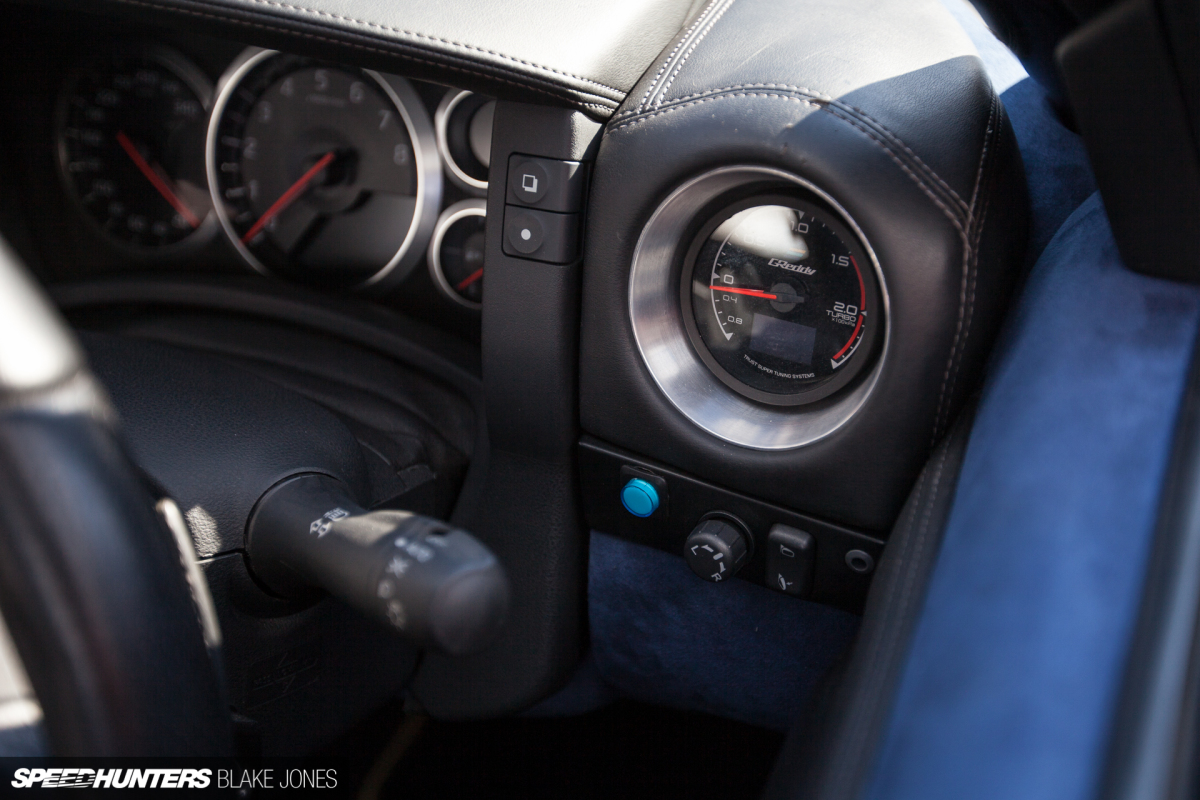 Considering how much of the R35 is electronically controlled or monitored, maybe this full swap was a less daunting task than getting the original instruments to interface with the 35's complex electronics.
Next time we see the car will be at TAS, and I wonder if it will be stickered-up as is the norm for Top Secret demo cars. Personally, I love the current understated look of the factory Crystal White paint.
In the meantime though, what do you think of this sort of transplant. Is it awesome creativity or an exercise in futility? Let us know in the comments section below.
Blake Jones
Instagram: blaketjones
blake@speedhunters.com