Amongst thousands of cars all vying for your attention, it's hard to miss this raw, custom vintage hauler and the unhinged rat rod it has in tow.
SEMA, the automotive aftermarket's biggest international trade show, has a reputation for introducing new custom, performance and resto builds to the world, and in doing so it's raising the bar for those putting display vehicles together for the annual Las Vegas show. Weaver Customs is one builder that never shies away from the challenge.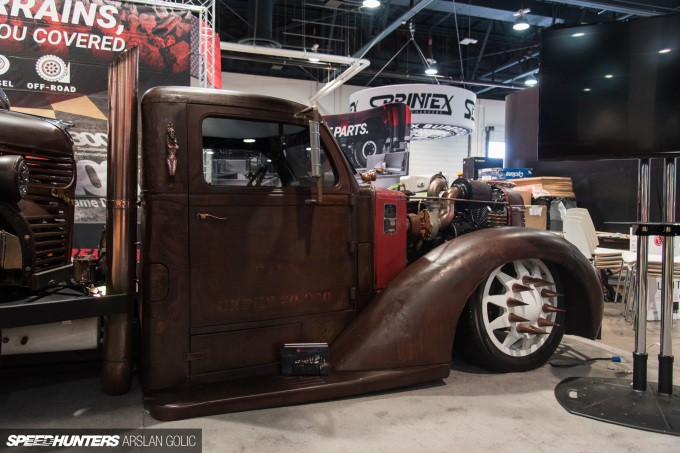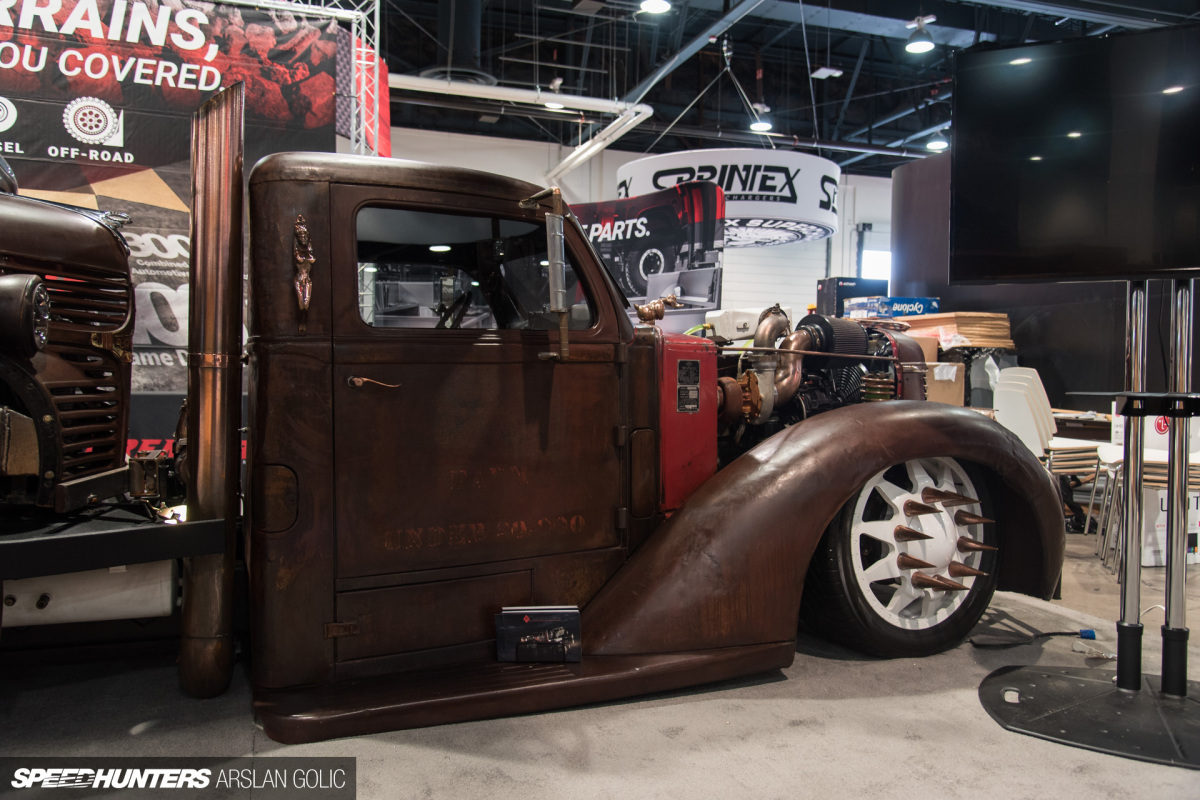 One of the Utah-based shop's builds at the 2016 show is a custom hauler built from a 1938 Diamond T, a British military favorite that was used in North Africa for transporting tanks and revered for its strength and reliability. This example might be almost 80 years old, but thanks to some serious re-engineering by the Weaver Customs team, it's still hauling today. The cargo is just a little bit different than what the truck was originally designed for though.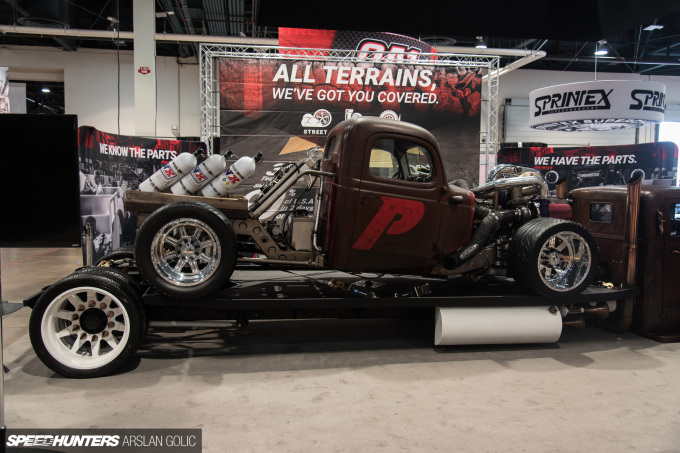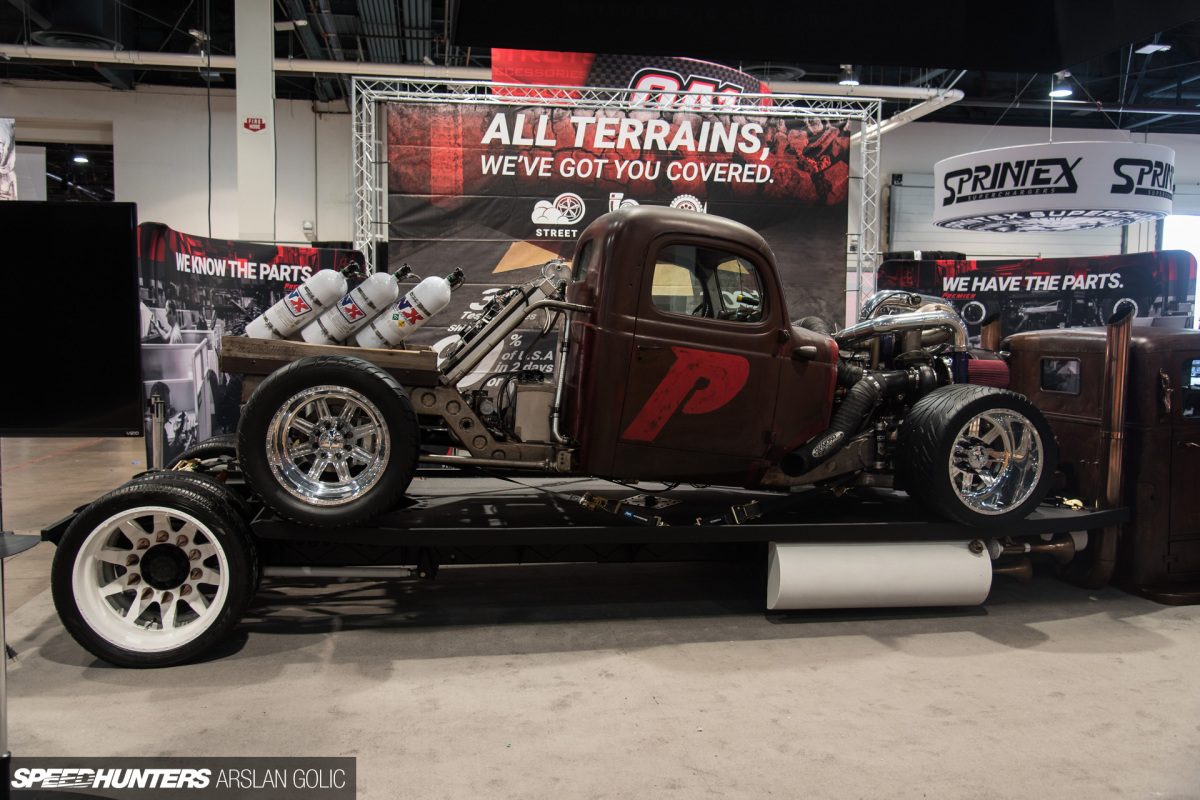 'Long Haul' by name and long haul by nature, the Diamond T now stretches almost 30-feet in length and has the strength to carry some serious loads. With suspension by Air Lift, it looks even crazier laid out.
More on the wild creation hitching a lift in a moment…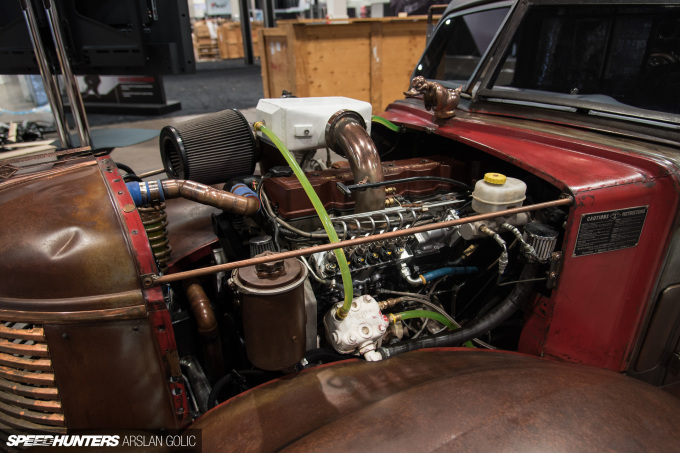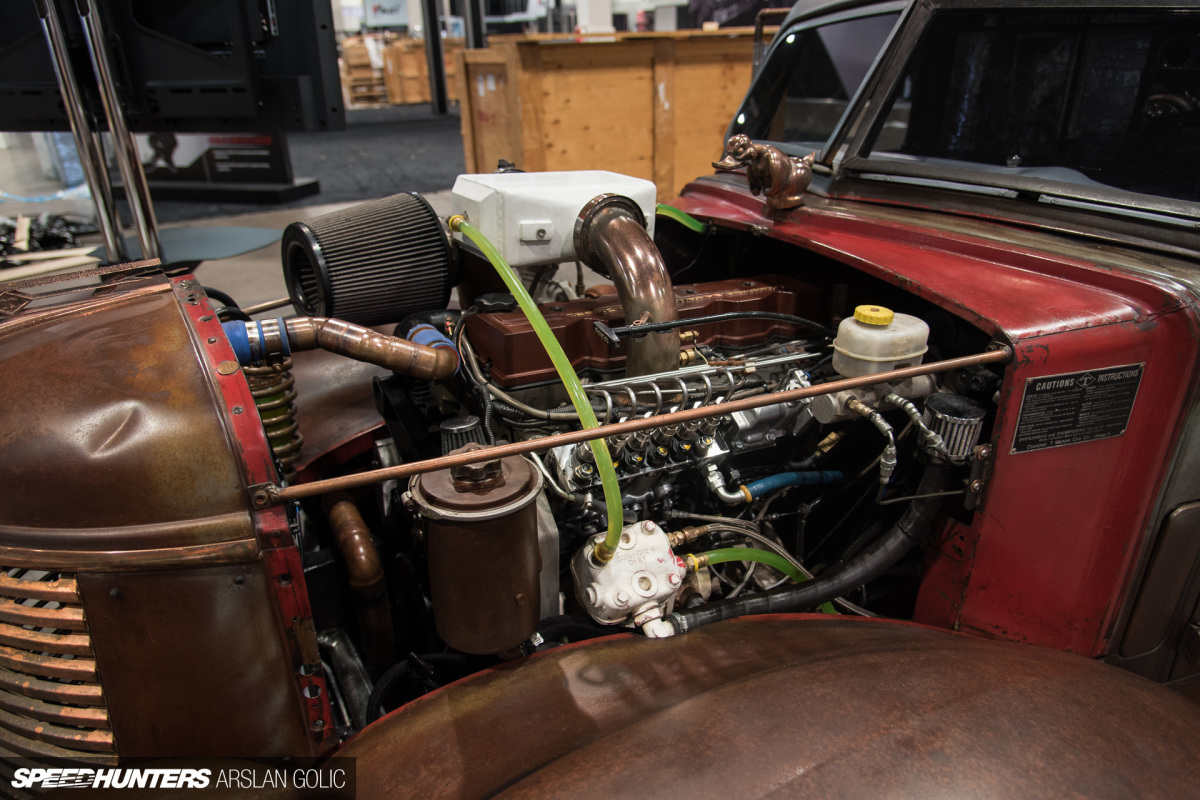 At first glance the powerplant looks old, but the rig is actually running a 24-valve Cummins single turbo diesel engine making 600hp, and it's backed up by a Dodge 48RE full manual transmission. For me though, it's the little details that make this hauler so cool.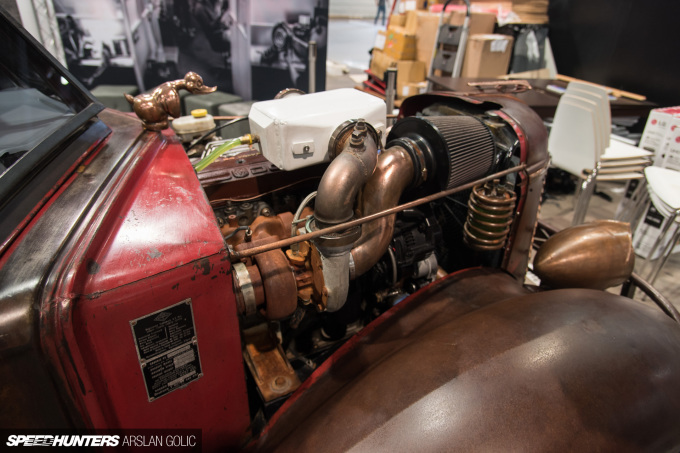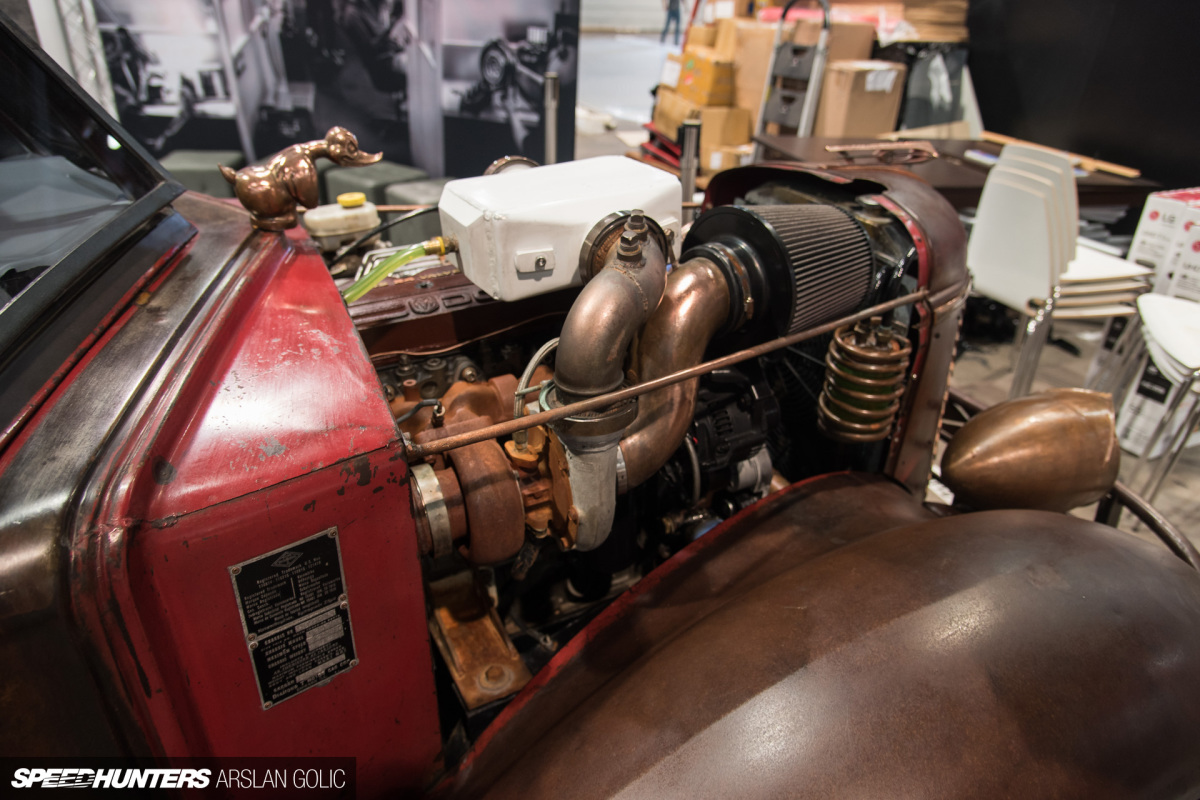 I spent a good half-hour walking around it, discovering all the small features and custom touches. I could have stayed longer, too.
In case you are wondering, yes, that is the original patina not some paint effect; Weaver Customs left the bodywork as the truck was found.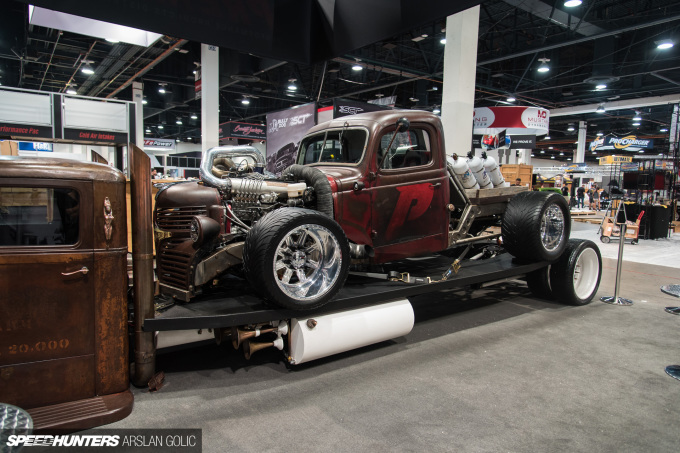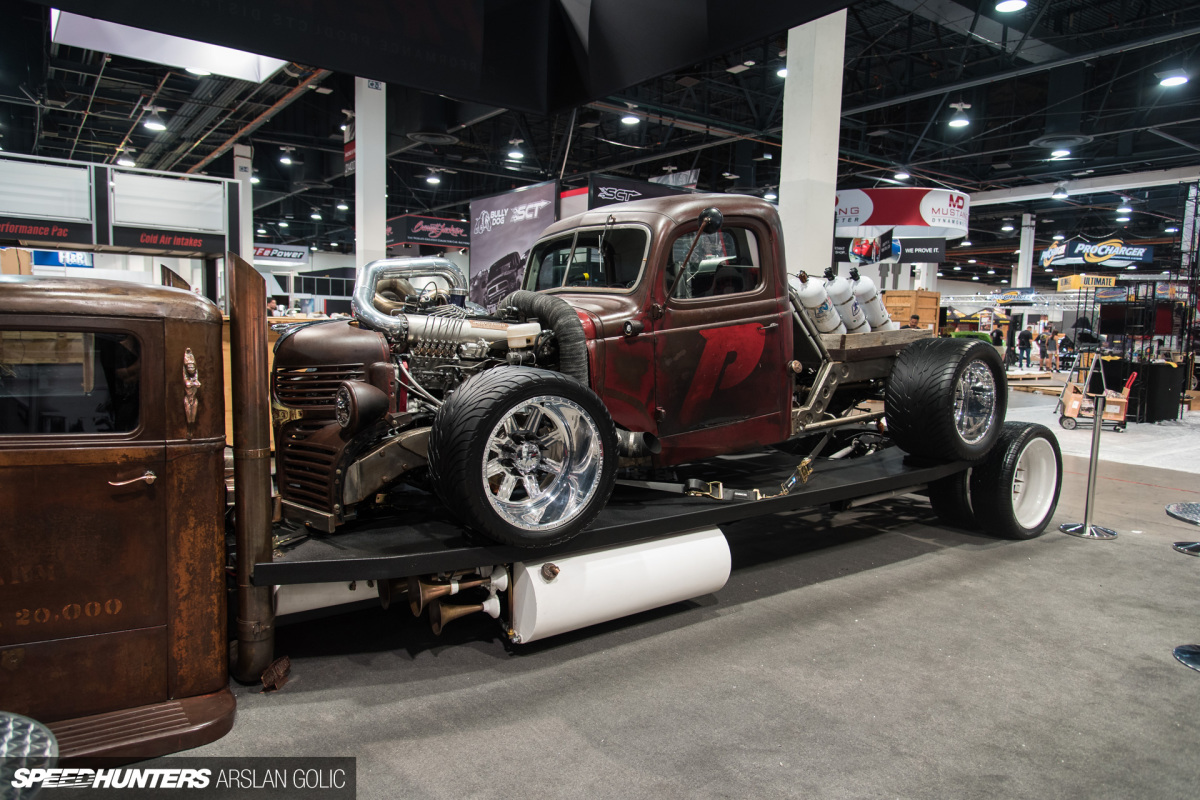 The Diamond T is parked in the Premier Performance Products booth this week, and its cargo is one of that company's own creations.
'Six Pack' is a 1940s Dodge 1.5-ton truck cab mounted over a modified 1994 Dodge Ram chassis. It's also packing some real firepower.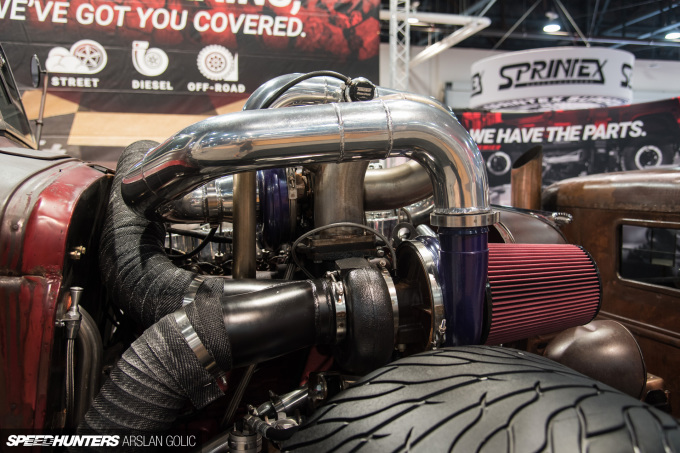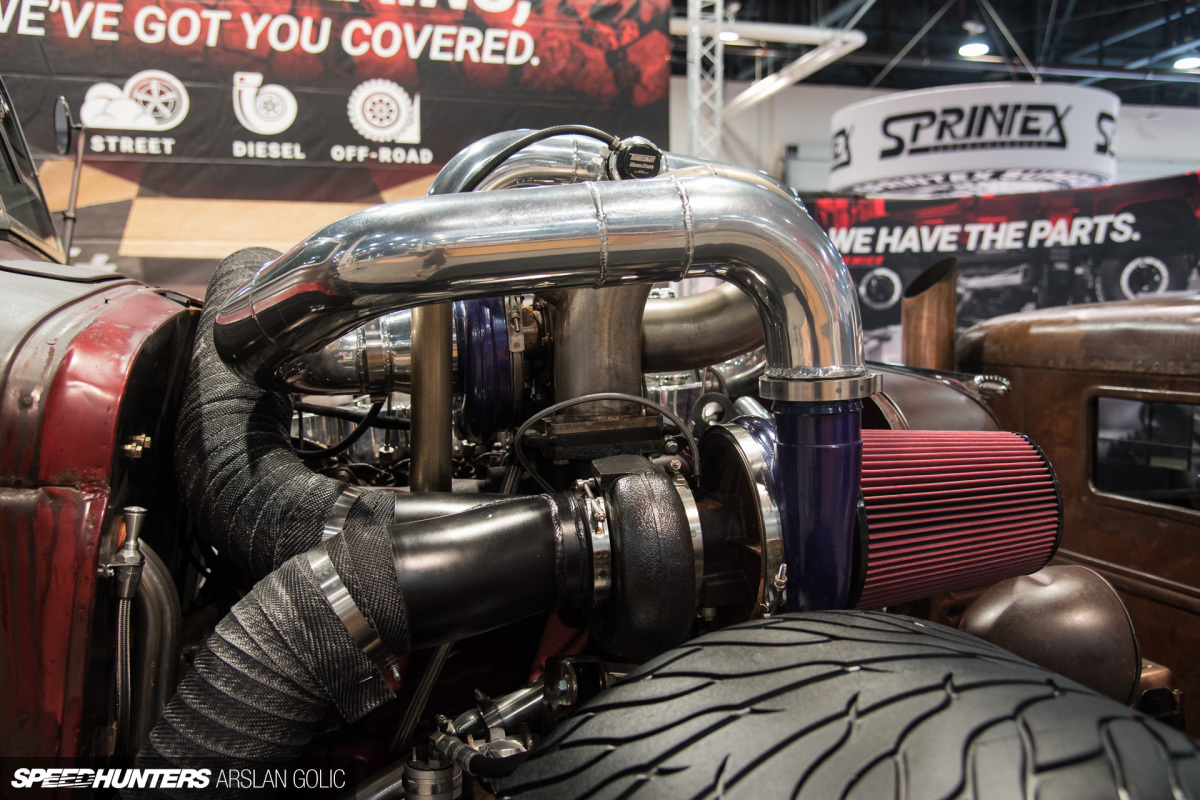 The engine itself is a 12-valve Cummins diesel unit with a dual ATS compound turbochargers big enough to suck all of the air out of the room. That setup alone is good for 1300hp+, but when the nitrous is turned on the figure jumps to 1500hp+. You can check out a video here.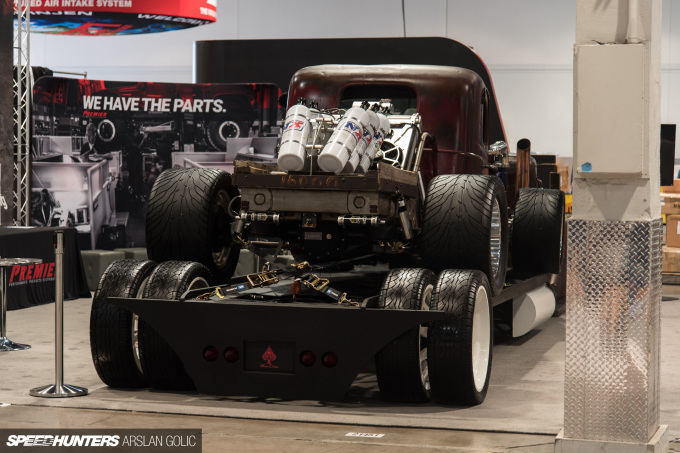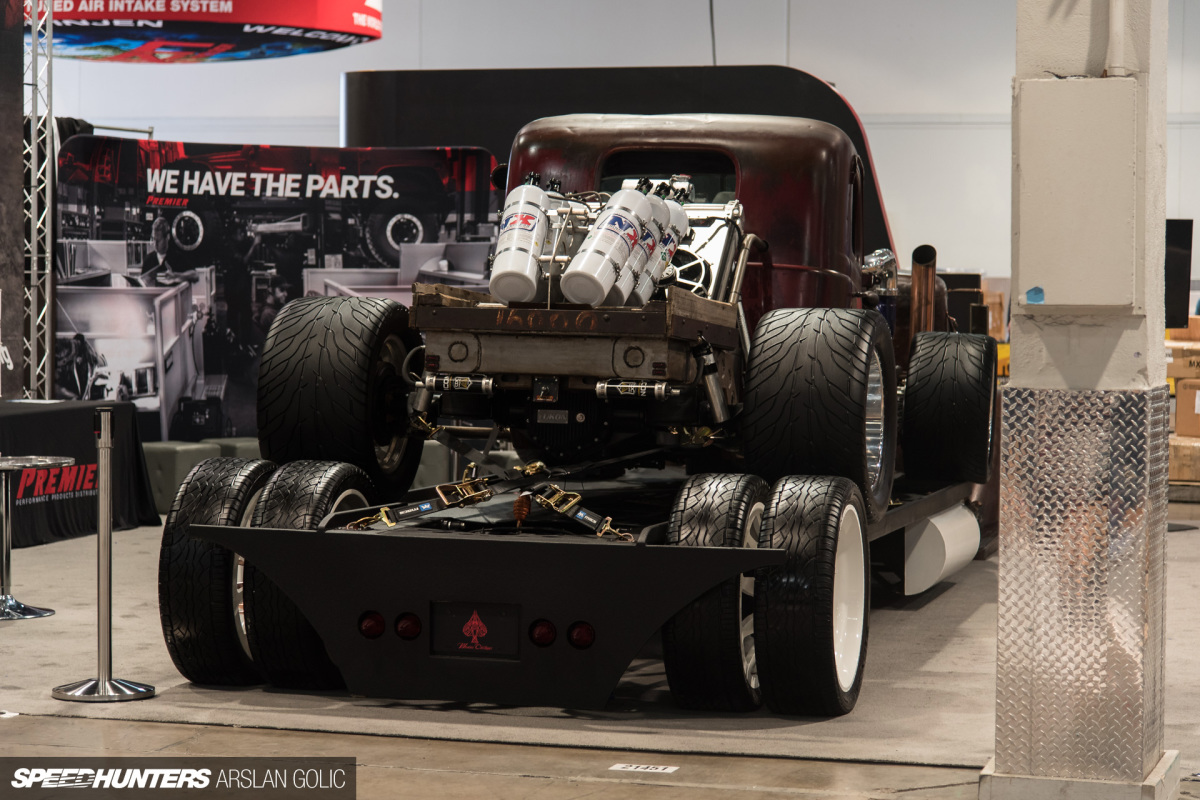 I couldn't stop admiring this truck and its load, and everyone who walked past was pulled in for a closer look too. While the kudos must go to the respective builders of these two incredible machines, if it wasn't for SEMA many of us wouldn't ever get to see anything like them.
Arslan Golic
Instagram: arslangolic
arslan@speedhunters.com