As someone who loves Skylines, every model spotted at SEMA became a natural stopping point. It was interesting to see how different builders and companies approached the iconic Nissan model.
Because the latest generation GT-R is sold new in the US, it was, without doubt, the most well represented of the generations (even though it's technically not a Skyline). Wide-body kits from the likes of Rocket Bunny, Ben Sopra and Liberty Walk were more common than the number of aftermarket LED lamps mounted on trucks at SEMA, which combined would probably be enough to create a light beam to Mars. It should come as no surprise then, that this imported '89 R32 sedan in the GReddy Performance Products booth held my attention for more than a few minutes.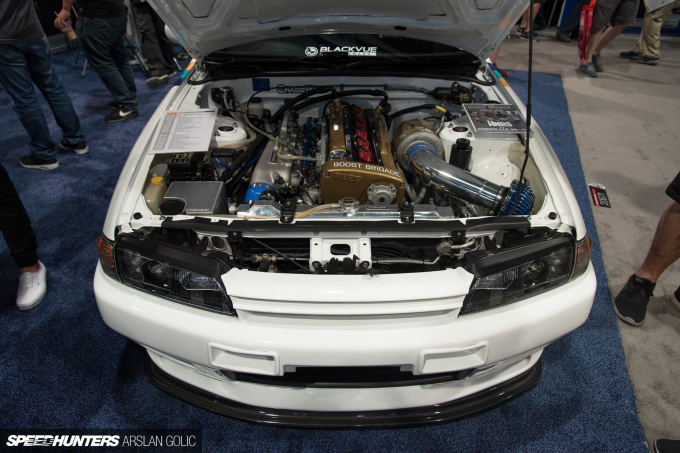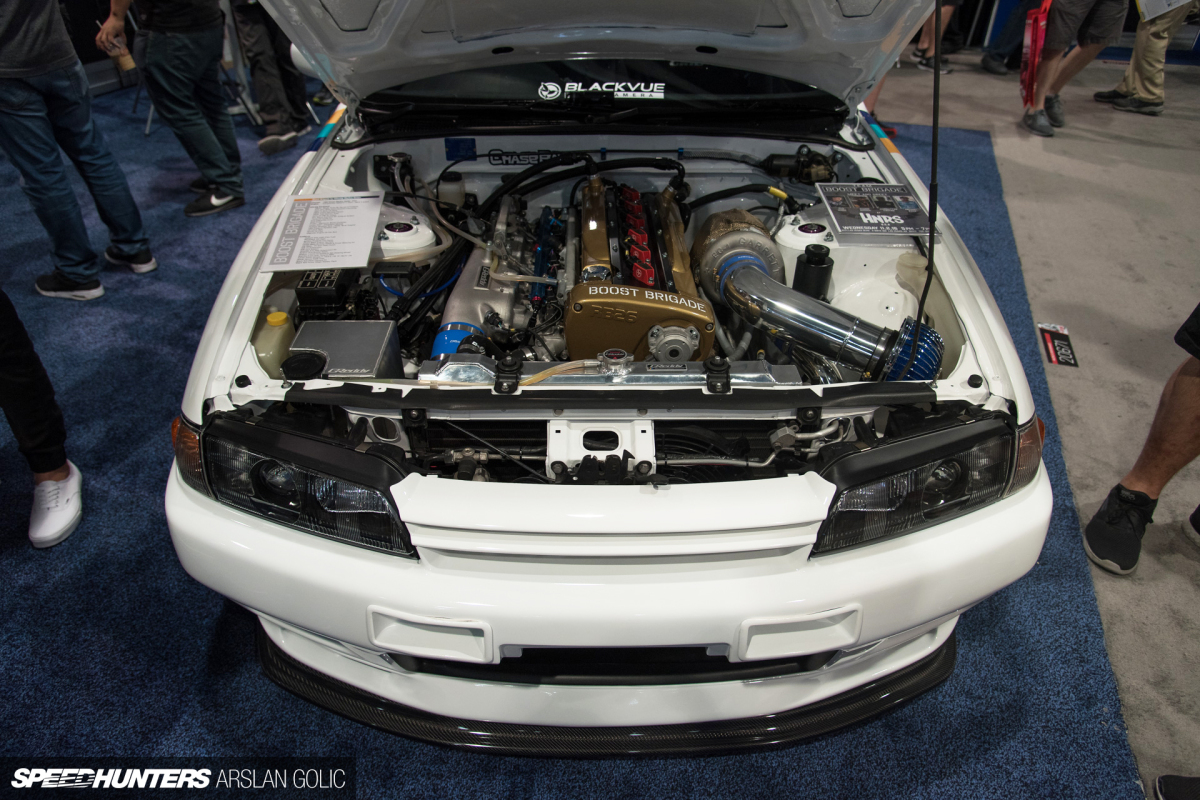 Built out of GReddy Racing in Irvine, California, by its owner Ben Schwartz, the Skyline began life in Japan as a humble GTE variant with a naturally aspirated RB20DE engine under the hood. These days, however, it's packing RB26DETT power from a GT-R, complete with the full host of GReddy upgrade parts including a Type 29 F-Spec intercooler, intake plenum and an SPL 90mm Supreme SP exhaust. There's also a rather large single Garrett GTX3582R turbocharger. Unlike a GT-R though, it remains rear-wheel drive, an RB25 5-speed gearbox and OS Giken TR twin-plate clutch heading up the driveline.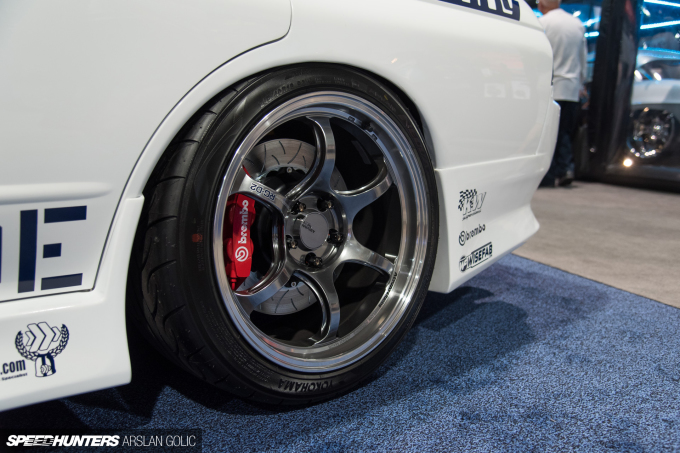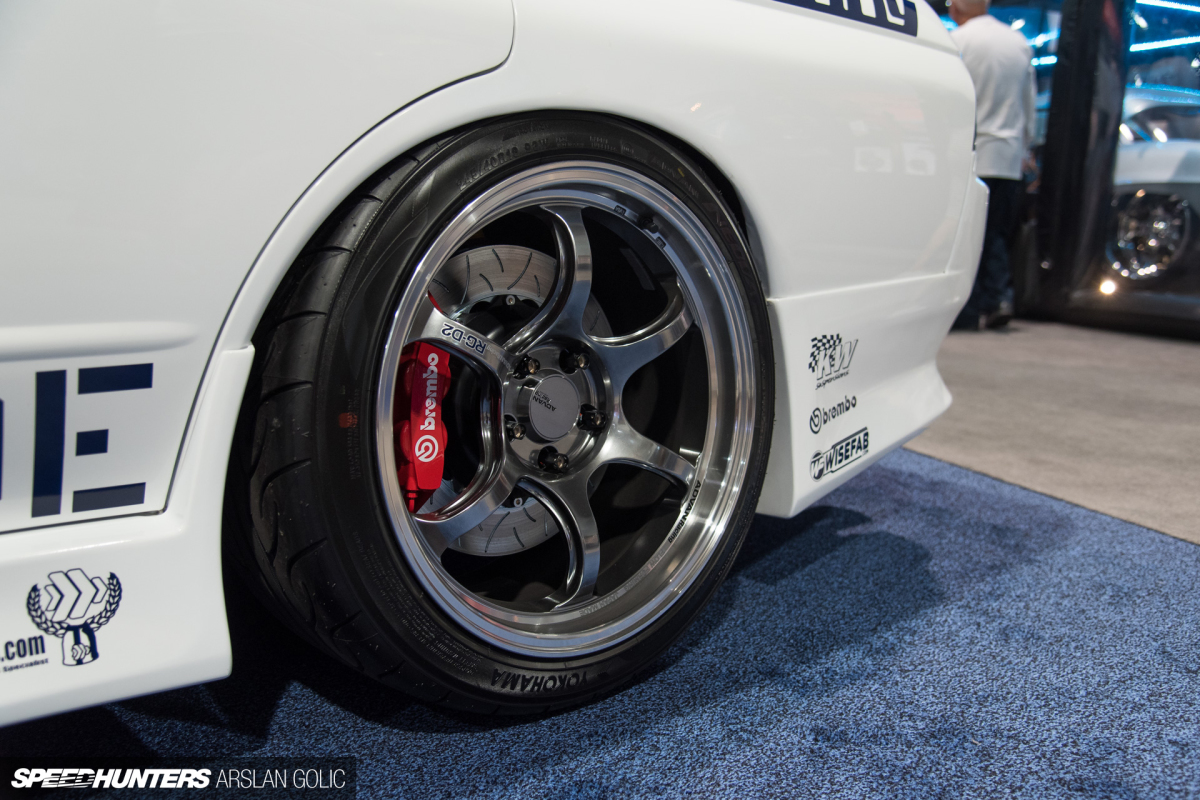 What's really appealing to me about this build is its clean and subtle exterior look, which was a breath of fresh air in the halls of the Las Vegas Convention Center. There's no huge kit, no oversized wing and no showy paint. Instead, you'll find things like a Nismo GT-R front bumper and GT-R grille, carbon fiber lip and a roof spoiler, and straight white paint. To pull the look together, 18-inch Advan RG-D2 wheels sit flush with the body.
To complement the Skyline's extra power output, KW Variant 3 coilovers (and a KW HLS lift system) feature, as does a Brembo 6-pot Gran Turismo big brake package and a Wisefab S15 rear suspension kit.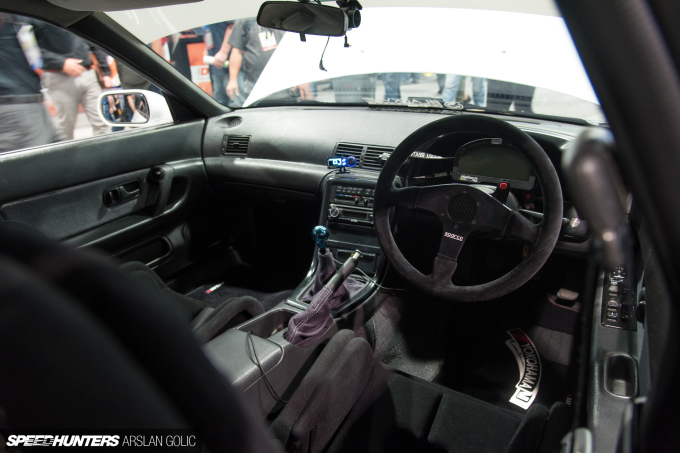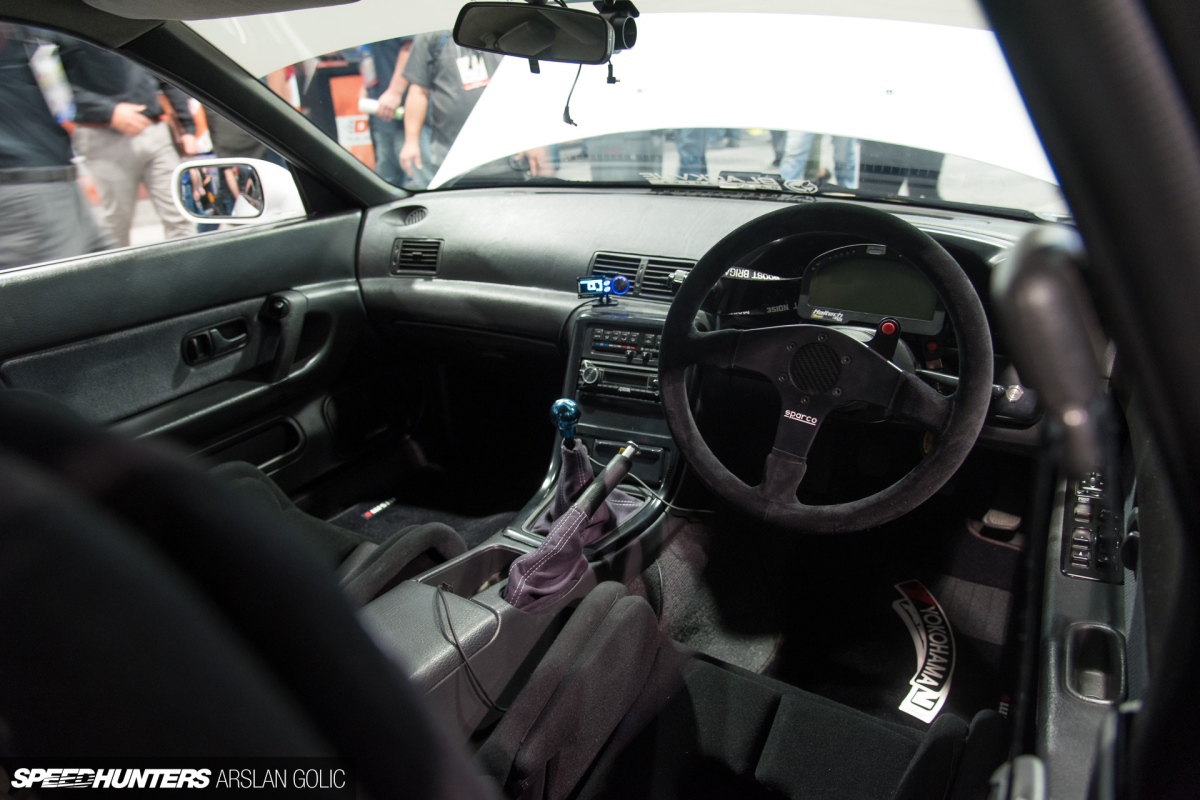 Interior follows the no-fuss ethos; a GReddy Profec electronic boost controller together with a Racepack IQ3 dash provides the driver with all the necessary information. There's no rollcage, nor any bare metal to be found inside, instead, the full interior allows friends to come along for the ride in relative comfort.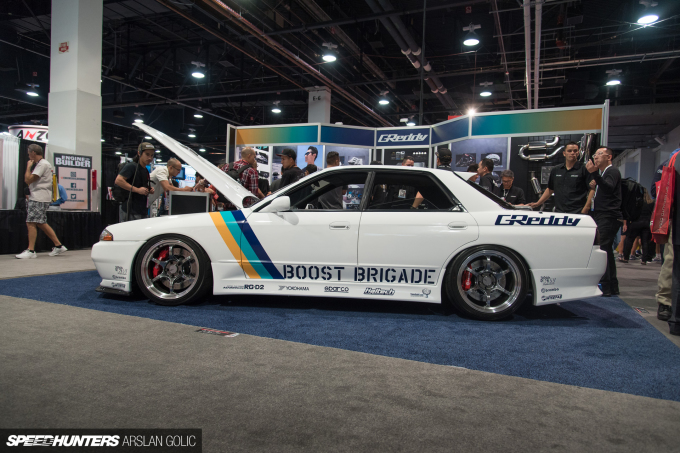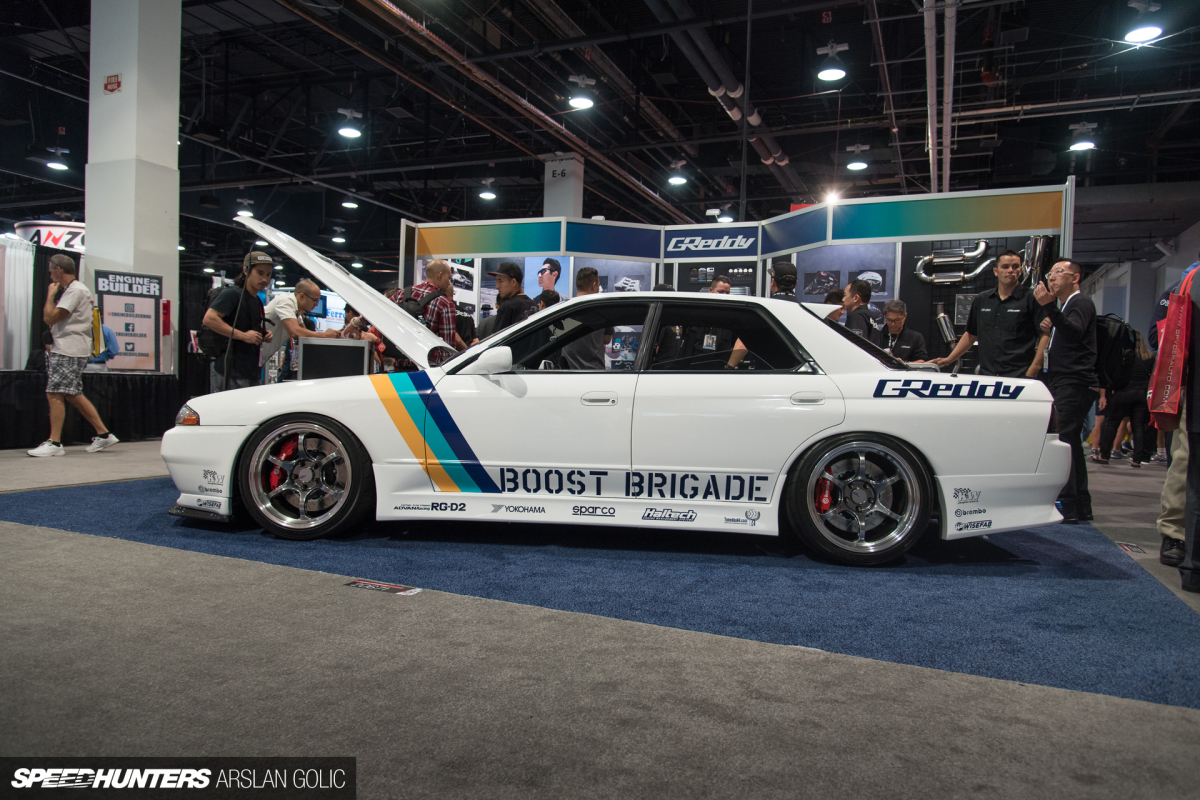 It was refreshing to see such a clean and tastily modified car at SEMA, and considering how many people were stopping for a look as I shot this spotlight, it seems like others did too.
After a few years of wide-body kits dominating this event, I believe, or at least hope, to see more builds like this R32 in the future. If there was ever proof that a car doesn't need extra wdith to be cool, this is it.
Arslan Golic
Instagram: arslangolic
arslan@speedhunters.com