Damn my feet hurt! It's something that a lot of people in Vegas will be complaining about right now, but it comes with the territory of the SEMA Show's first day and that initial scramble to see as much as possible. Because no matter how hard you try, the 'master plan' you envisioned in your head early in the morning pretty much goes out the window soon after you enter one of SEMA's massive halls.
This year, I'm only in town until Wednesday afternoon, so I tried to be as systematic as possible with what I shot today. Being selective does make you concentrate a little more on the interesting stuff, but the problem is, there is an seemingly endless supply of interesting stuff to look at here!
The big brands, small shops and builders alike have all really pushed the boundaries this time around. There's more substance to many of the cars that caught my eye, and that's very good news for enthusiasts and the industry as a whole.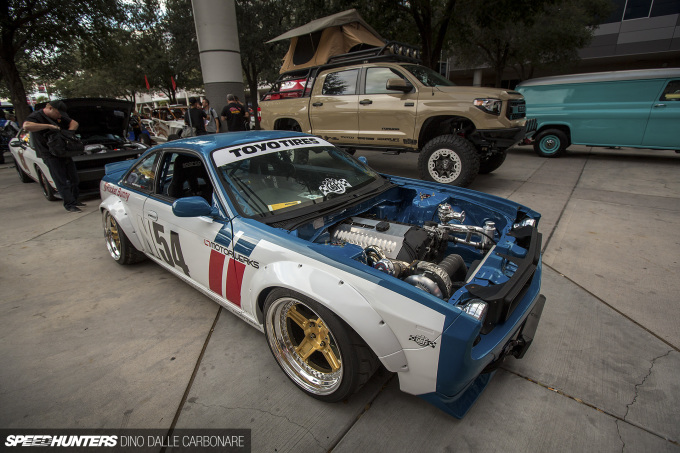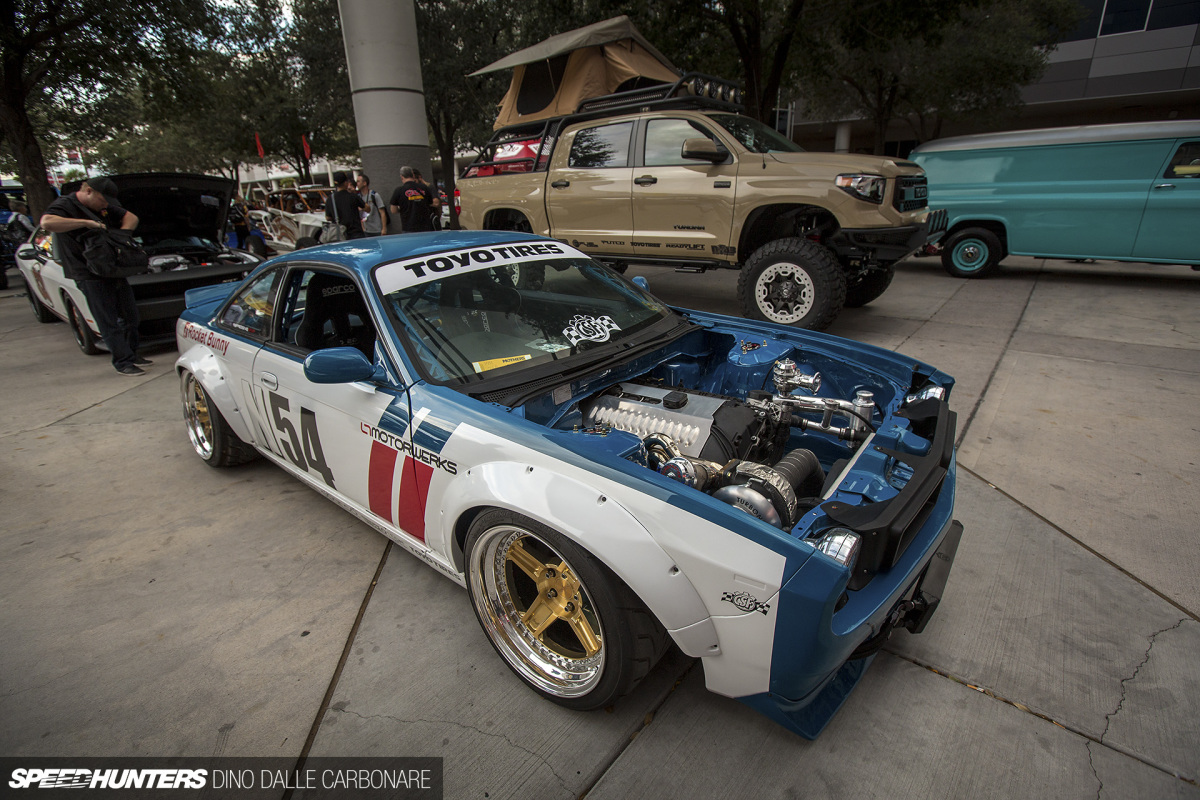 I made my way over to the Las Vegas Convention Center nice and early, the first port of call being the cars parked up outside the front of the main buildings. You find some the show's best cars here, so you can expect a few spotlights coming from this general area. Oh and yes, that is a turbocharged BMW engine with CSF cooling powering a Rocket Bunny Boss-kitted and Rotiform-equipped Nissan S14.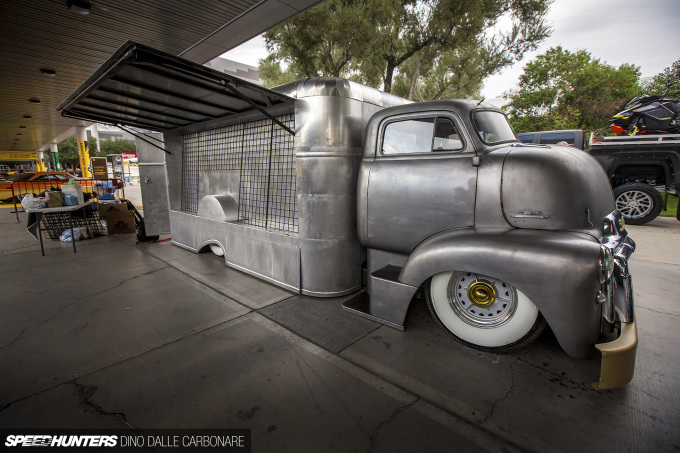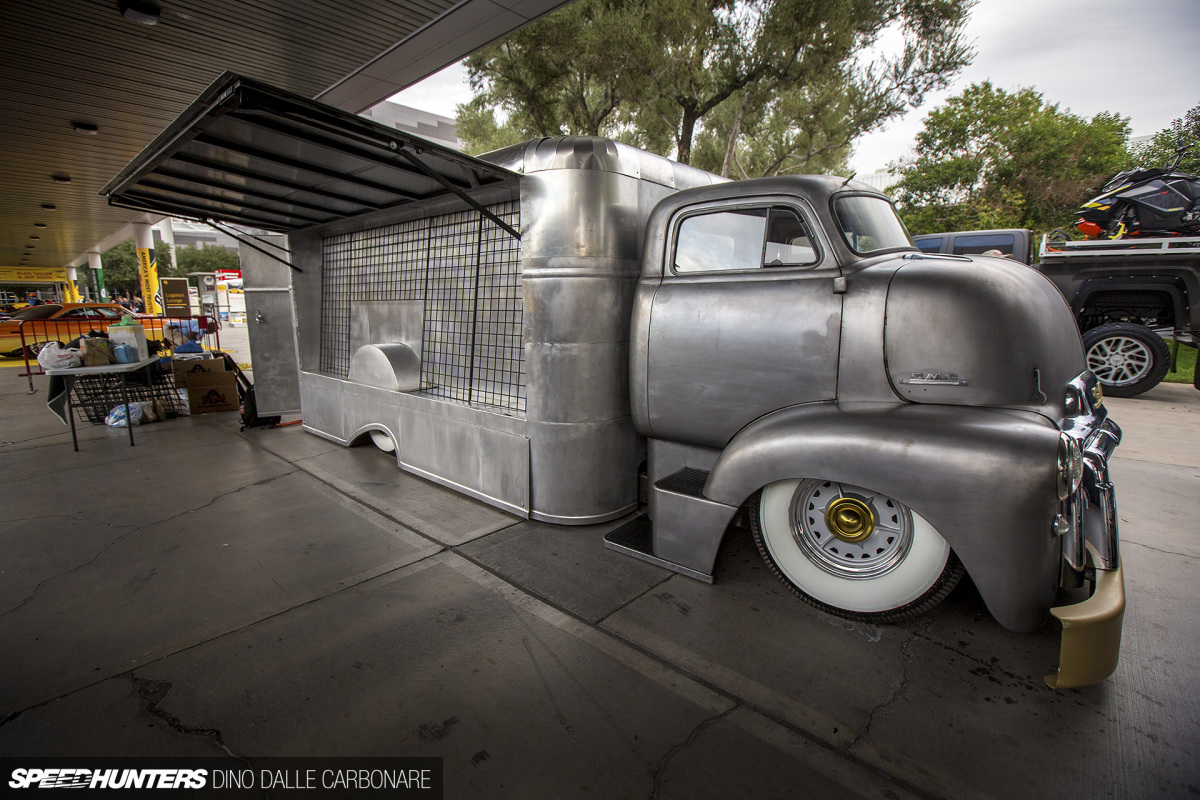 This 1954 GMC 3.5-ton COE truck stopped me in my tracks the other day when Rob, Arslan and I went to pick up our accreditations, so I was sure to grab some photos of the bare-metal beauty this morning. When I passed by later in the day it had been transformed into a shop selling t-shirts!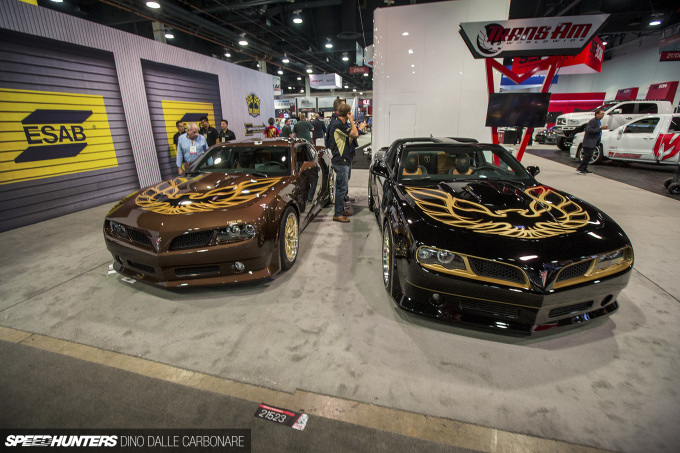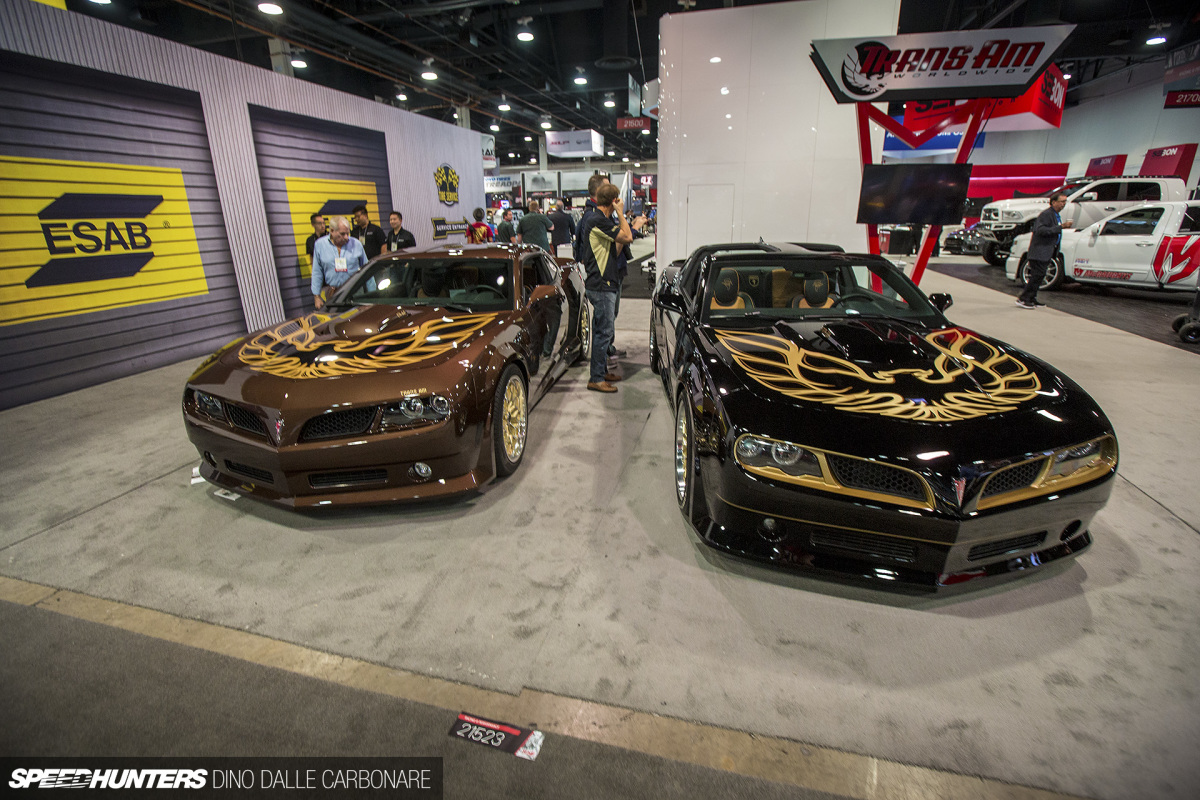 We've got an interesting mix of posts coming in the next few days, including a few where we'll be picking some favorite cars from a range of different genres. On the American domestic market side of things, I was quite partial to this pair of modern muscle car builds from Trans Am Depot, the one on the left being a Hurst edition, and the one on the right a new Burt Reynolds Bandit.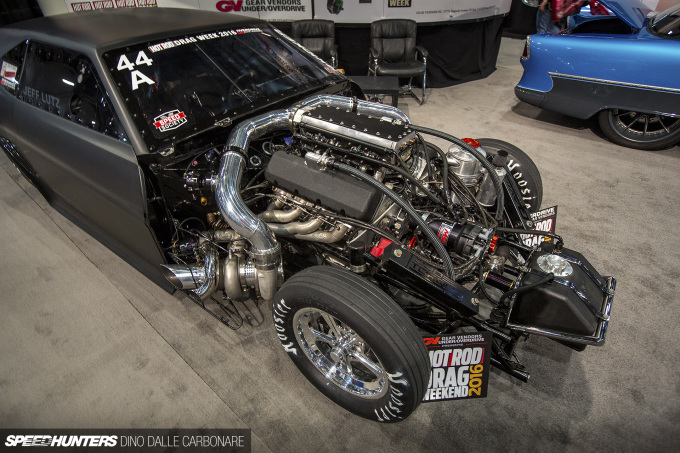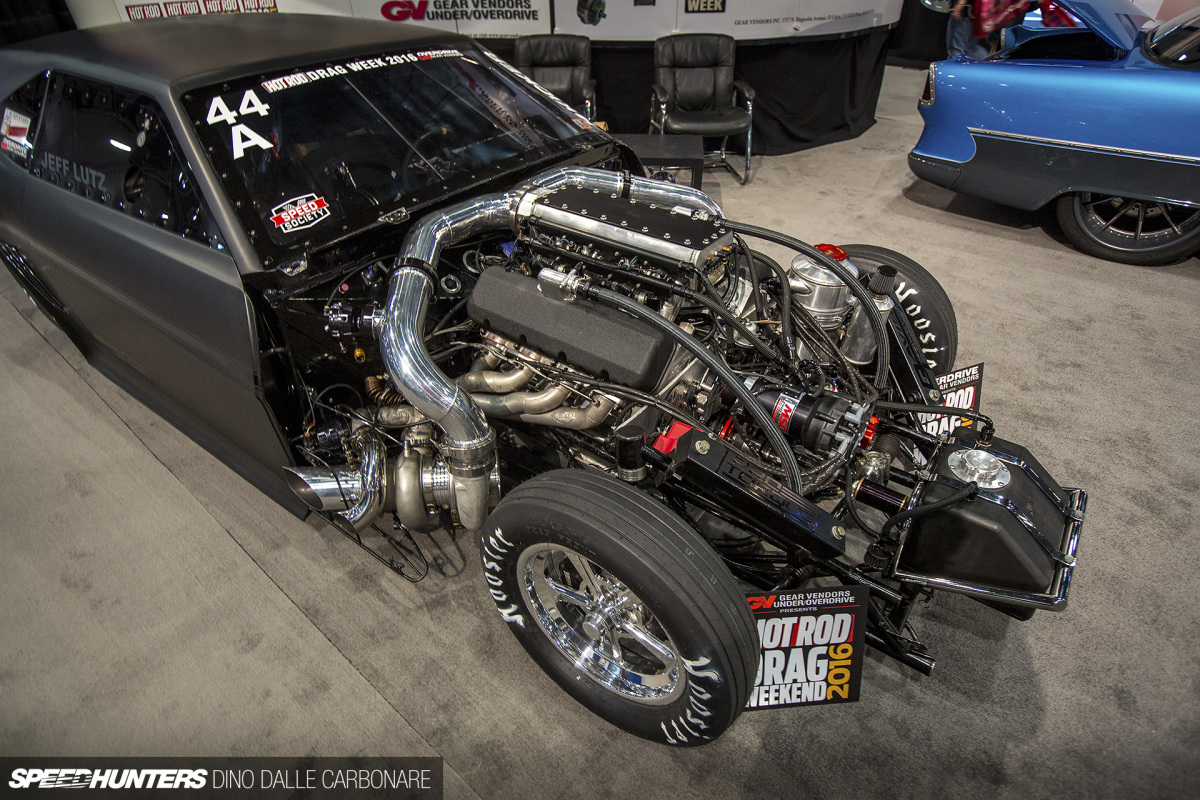 I follow some of the cool cars that show up at drag events Hot Rod magazine organizes and posts on its YouTube channel, so seeing some of those cars at SEMA was quite a treat for me. I just love looking at engines built up to these sorts of specs, but more crazy is the fact that cars like this are driven on the road across the US during the Hot Rod Drag Week, and almost always towing a trailer with supplies behind them. I mean, some are 6-second cars!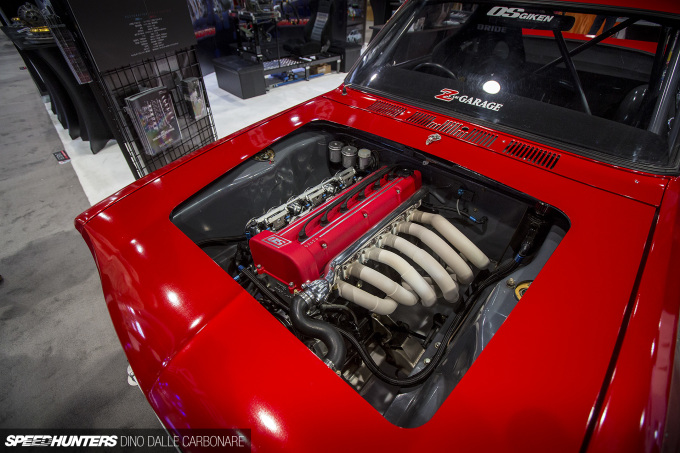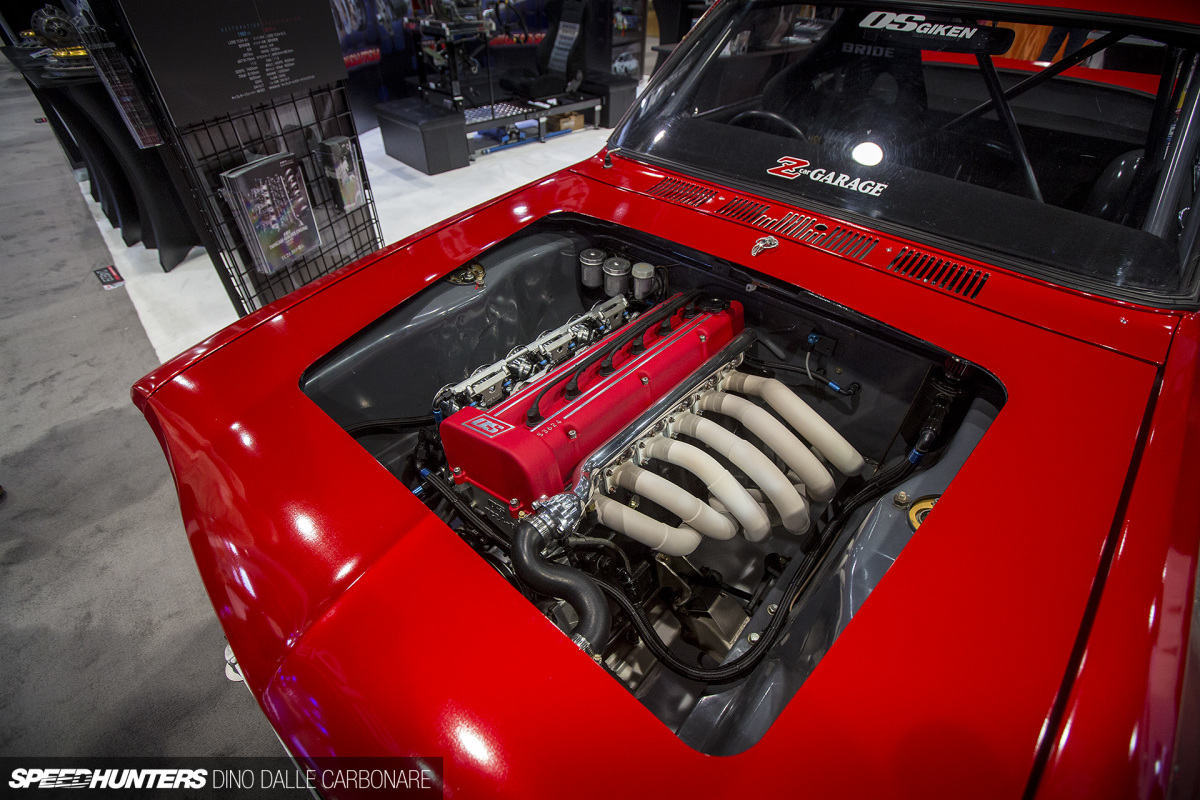 From American hot rodding it was over to the Japanese version of it with this stunning vintage Hakosuka Skyline at the OS Giken stand. The L28 engine runs one of only two TC24 heads in the whole of the US. Wild! Stay tuned for a spotlight…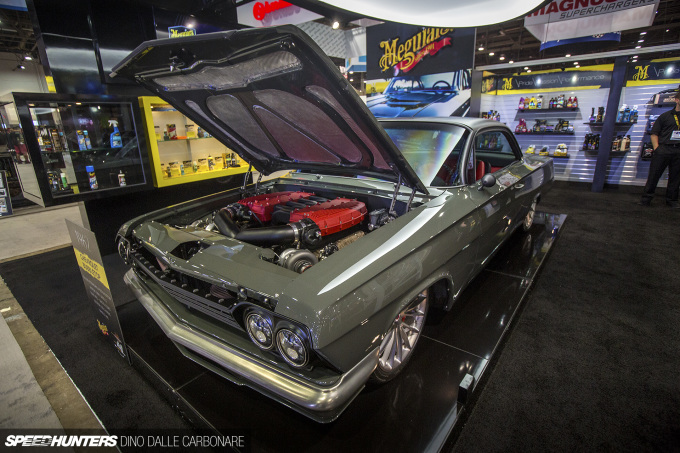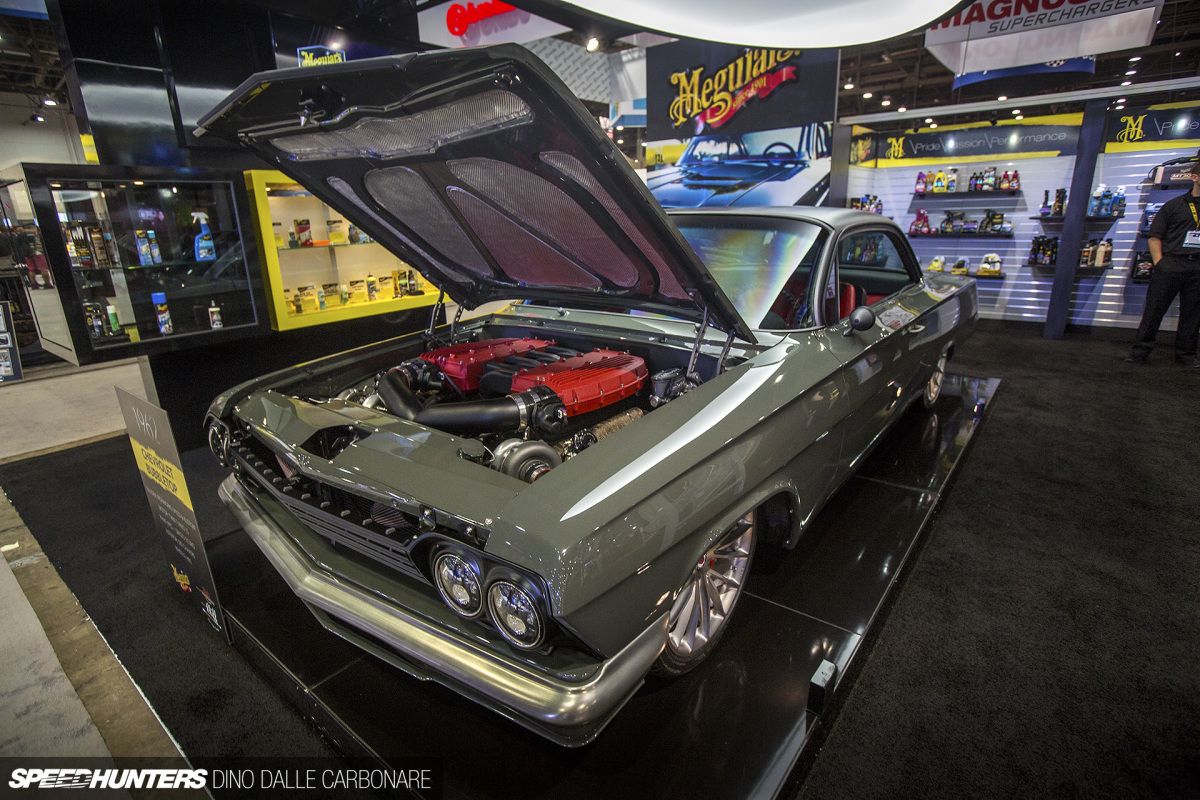 Workmanship, presentation and attention to detail are all things that many shops in the US are extremely good at, and SEMA really does bring out the best. The perfect example for me today was this '62 Chevy Bubbletop by Ironworks Speed & Custom, who resto-modded it to perfection and added a twin turbo LS for good measure. The shine specialists at Meguiar's made it extra pretty and stuck it on their booth for all to admire.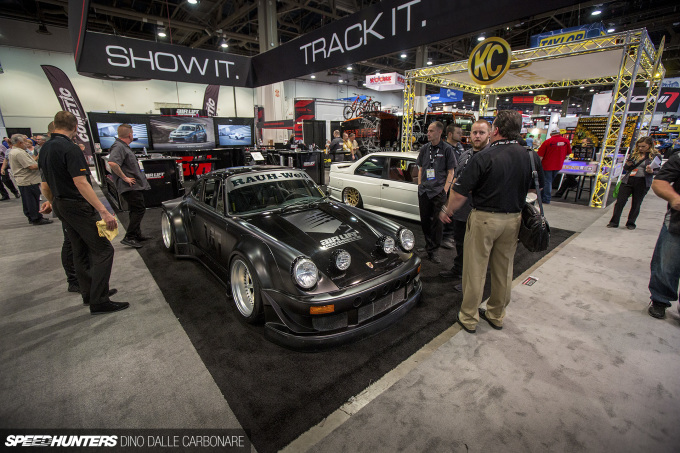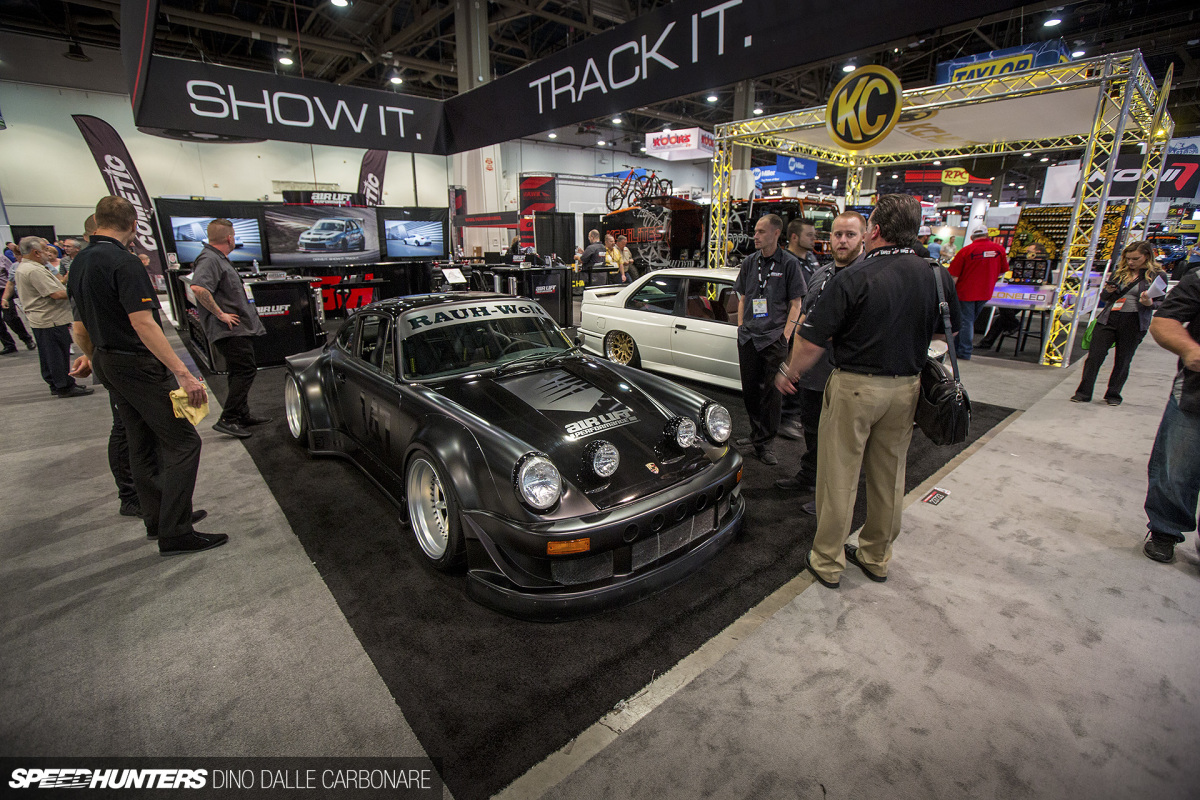 And then we have this beauty, our very own SEMA car which you can find at the Air Lift Performance booth. The idea behind the reimagination of last year's RWB x NFS creation was to inject 'roughness' into it – more pure RWB, less show car. Judging from the awesome feedback we've been getting, I think it's safe to say that the transformation is a success. We've got a big story on this car dropping tomorrow morning, so look out for that!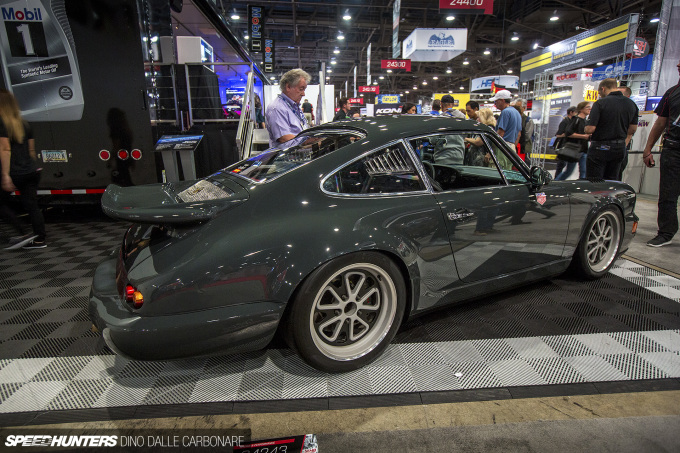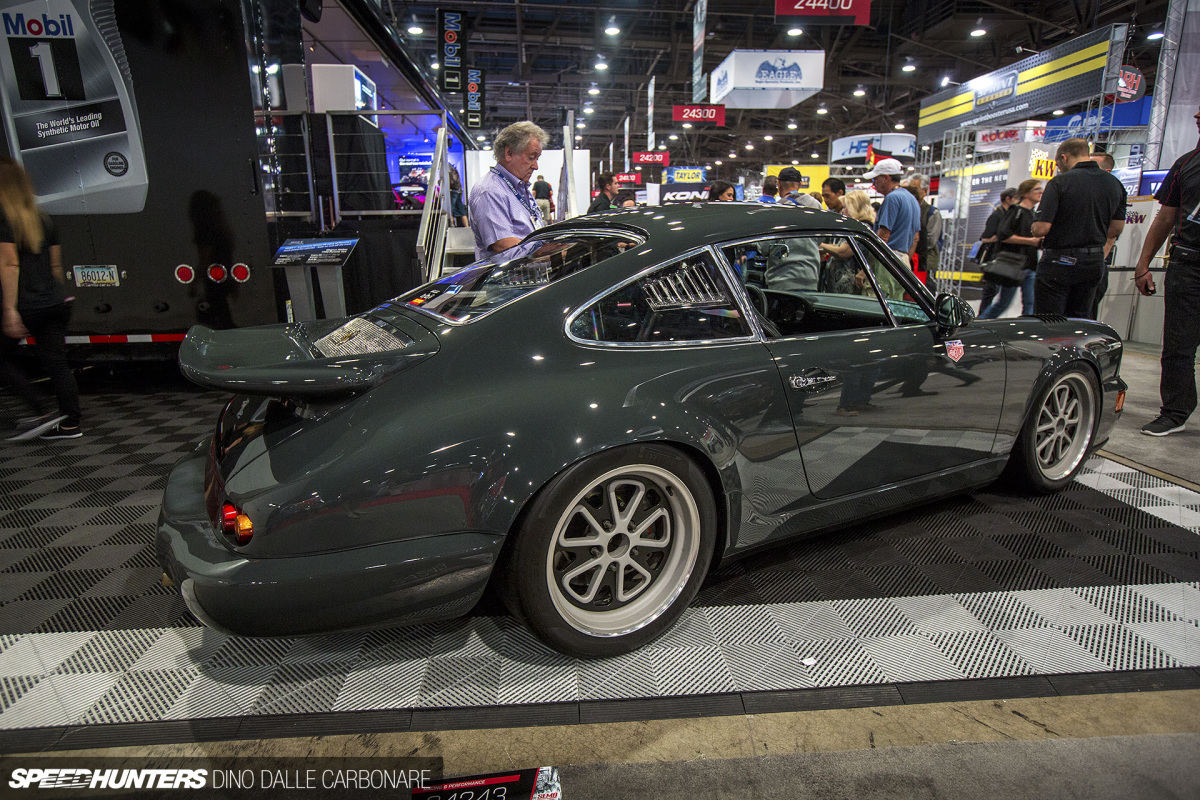 On the subject of Porsches, it was cool to say 'CheeRS' to Magnus Walker who I hadn't seen in person since he was in Japan a year or more ago, and check our one of his latest projects. Larry photographed this 964 in the hills around Los Angeles prior to it being sent to SEMA for display on the Mobil 1 booth, so that's another feature coming your way soon. Next week in fact.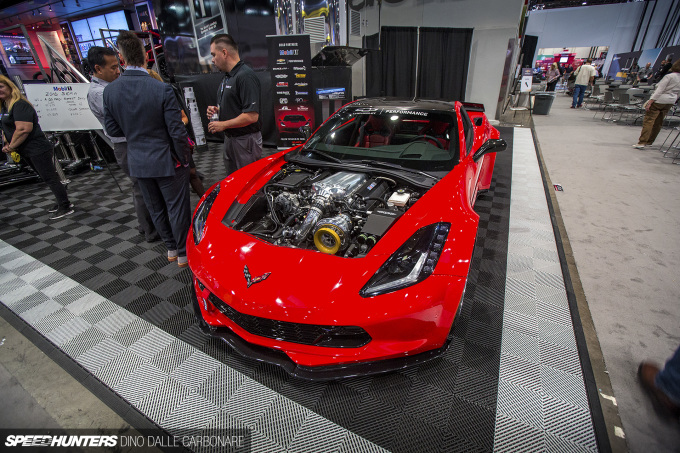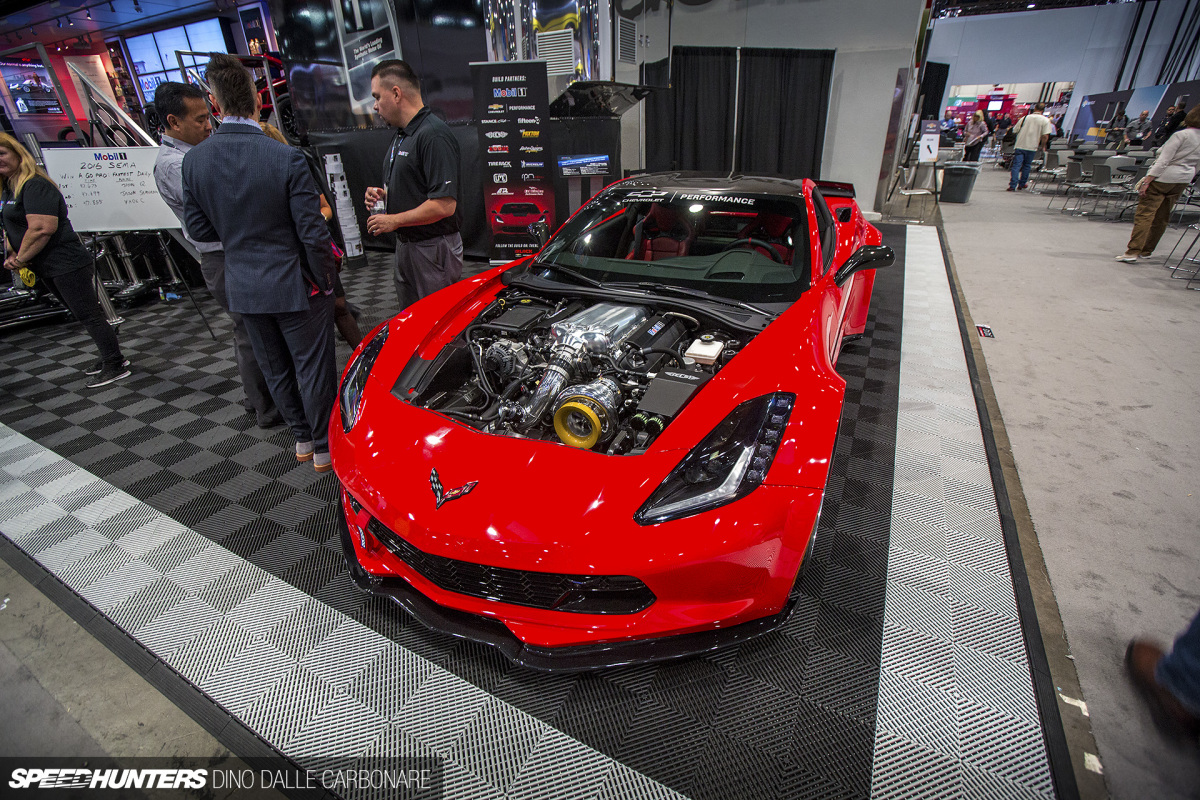 Powerful cars with even more power added to them are very much the backbone of SEMA, and forced induction is everywhere you look. America loves boost!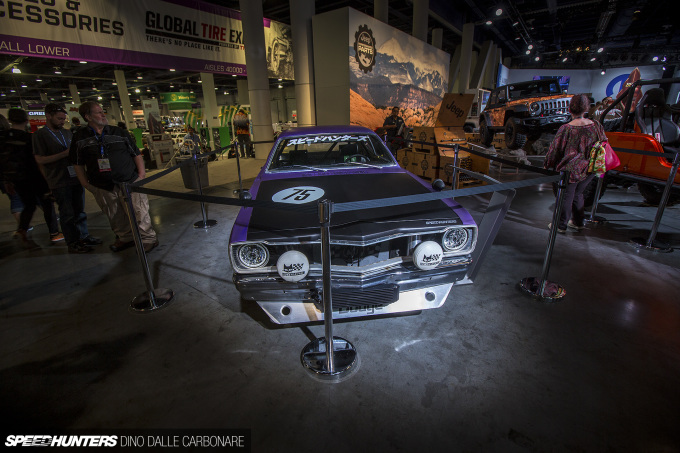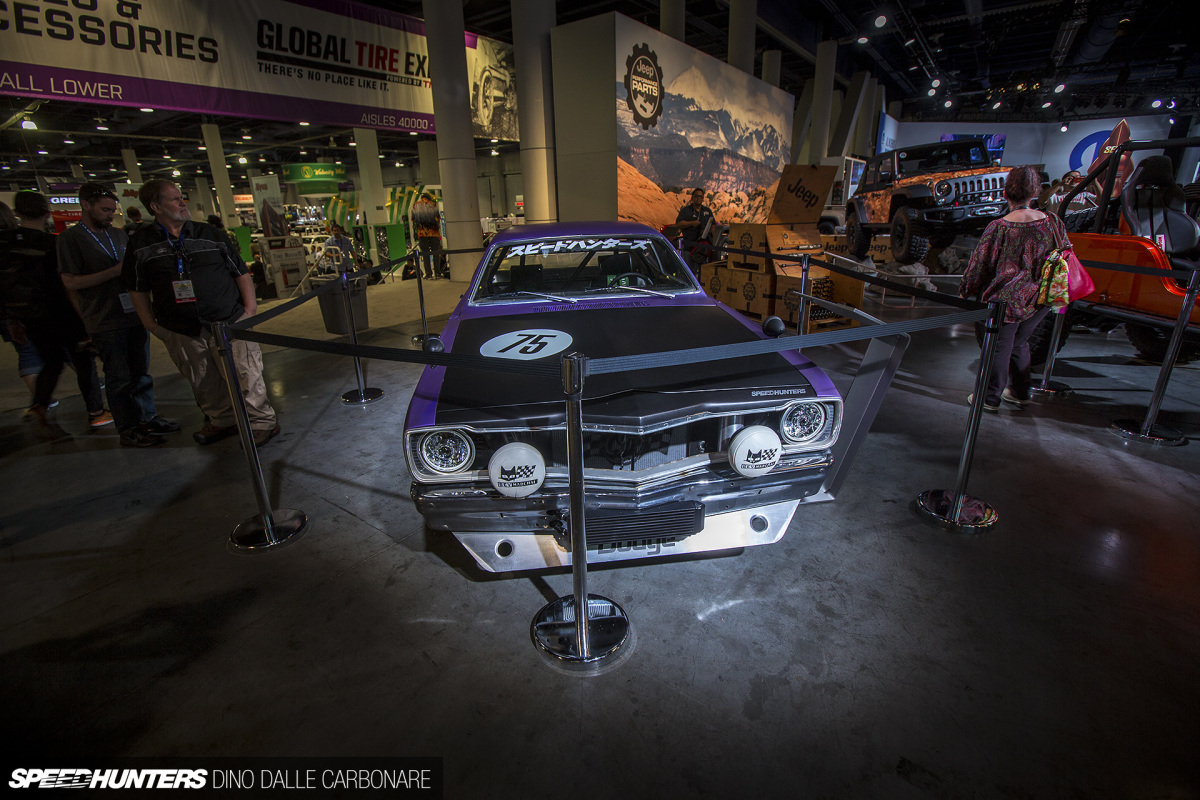 One important item on my to-do list this morning was to head over to the Mopar booth and check out Project Yankee in all its finished glory. Mike certainly came up with a very unique angle for his '75 Dodge Dart Sport build and people really seem to be enjoying it. Others were confused and thought it had been brought over to the US from Japan.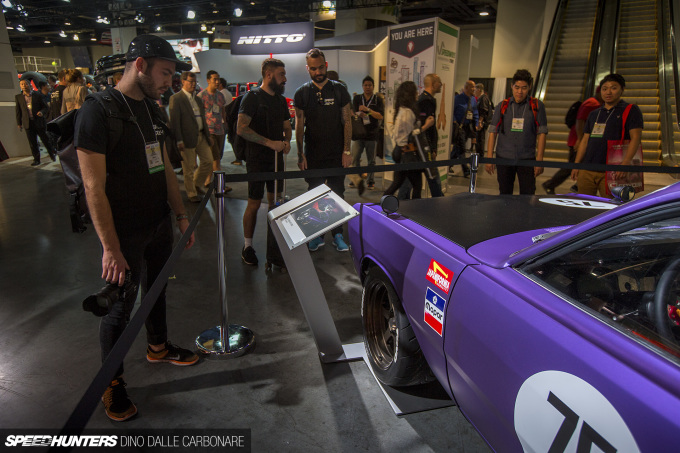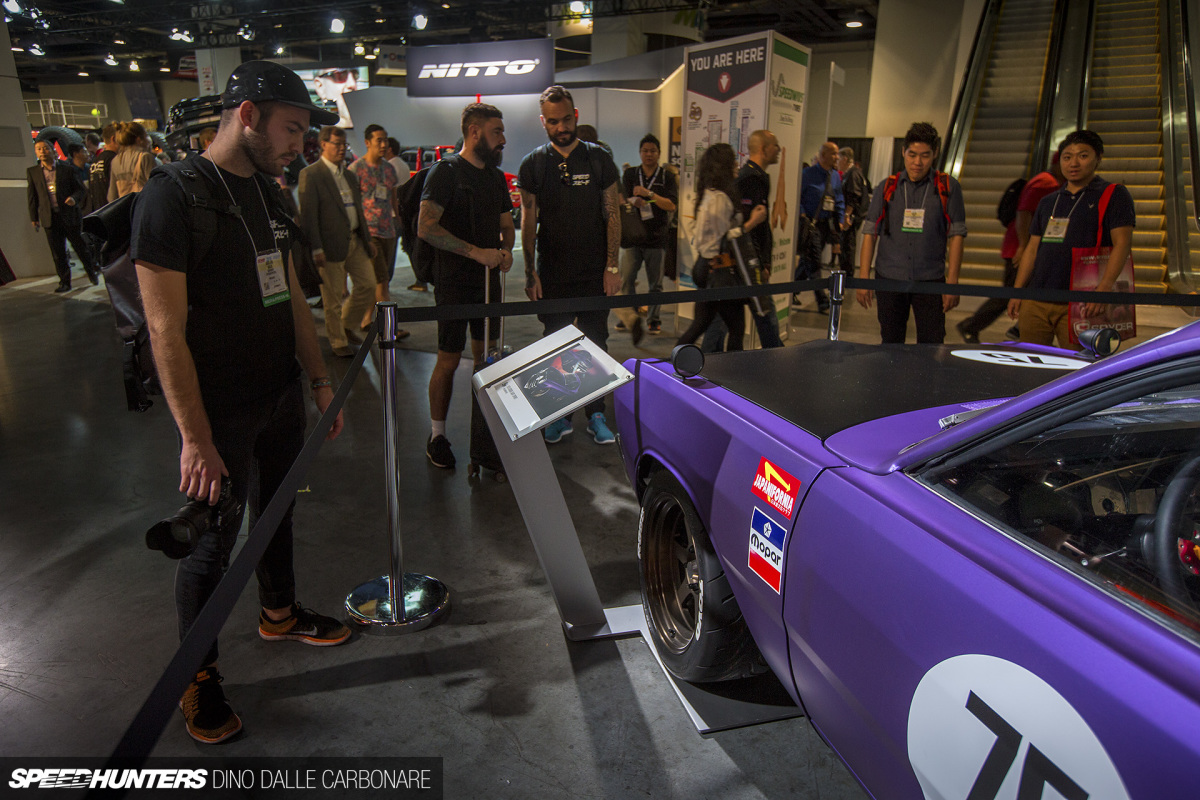 Rob, Ben and Arslan gave it a good looking over too while I walked around and soaked up some of the details. High five to our resident Yankee!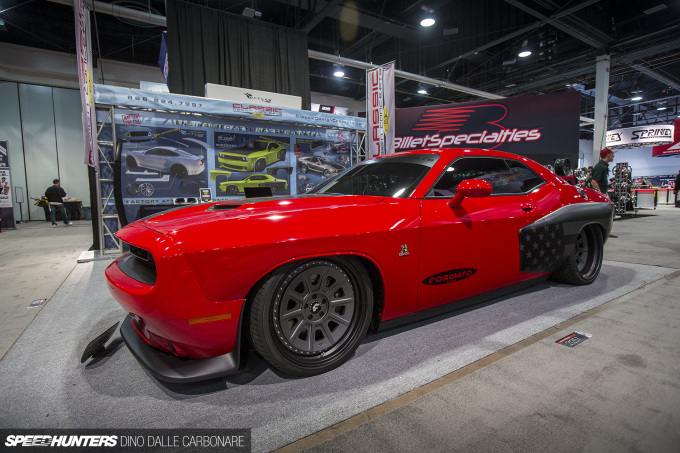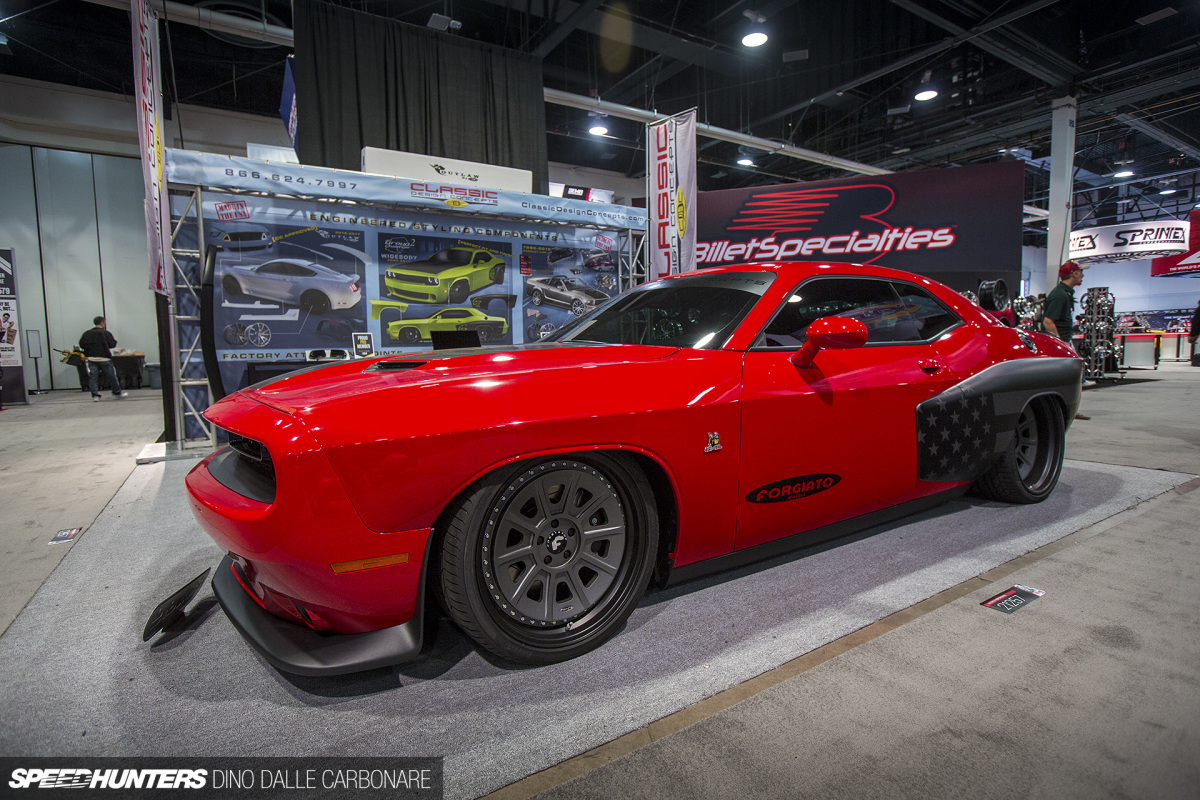 Oh yes, and then there is the overfender thing… Nope, it's not over yet, and nor is it showing any signs of dying out. Some are thinking outside the box with the whole concept though, like this Challenger running rather big flares only on the rear. What do you think?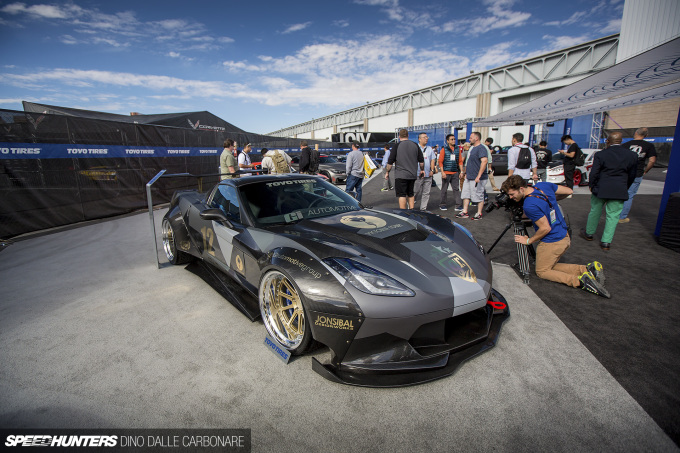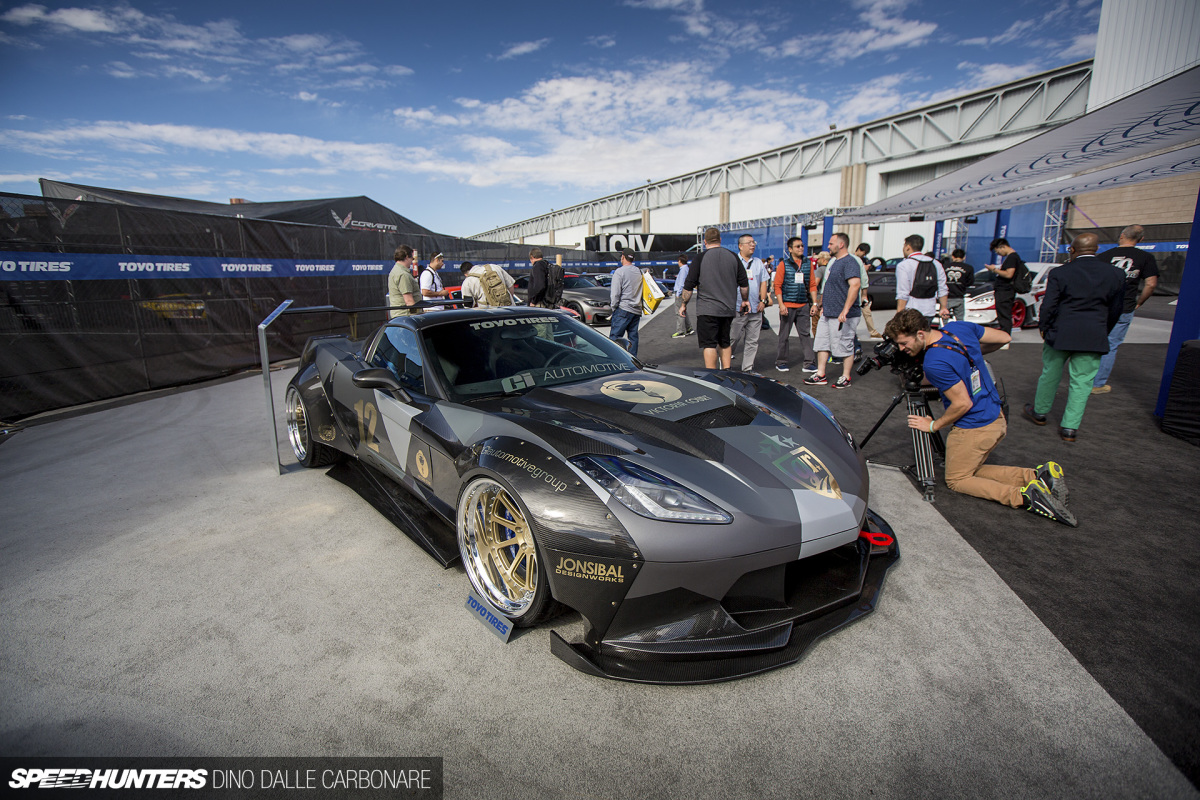 If you saw yesterday's pre-SEMA editorial, you might recall the photos and mention of a crazy Corvette ZR1 project being built out of Gi Automotive in Santa Monica. Well, this is the finished example. The all-carbon 'Vette is visually complete and pretty much redefining the wide-body fender flaring approach by injecting a whole new level of quality, carbon fiber and width. Engine mods are still to come, so consider it a work in progress and one that we'll surely need to follow up on with a full feature.
The overfender craze couldn't possibly be discussed without throwing in a Japanese name in there, and this time it's Liberty Walk who had a couple of McLaren 650Ss at the show running its latest kit. You and I are probably wondering the same thing – what on earth will be the next car to receive the LBW treatment?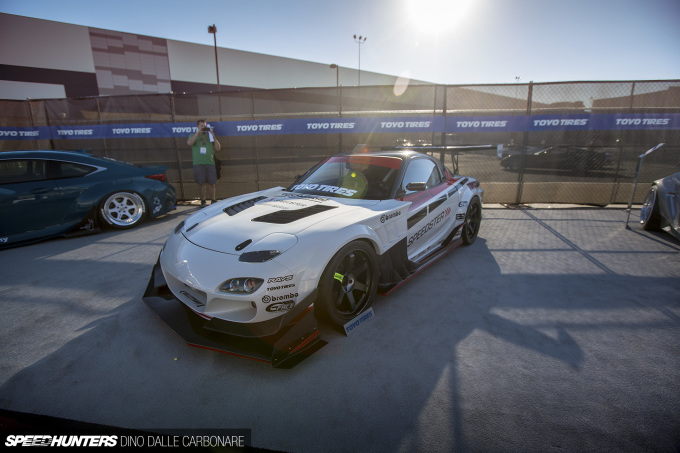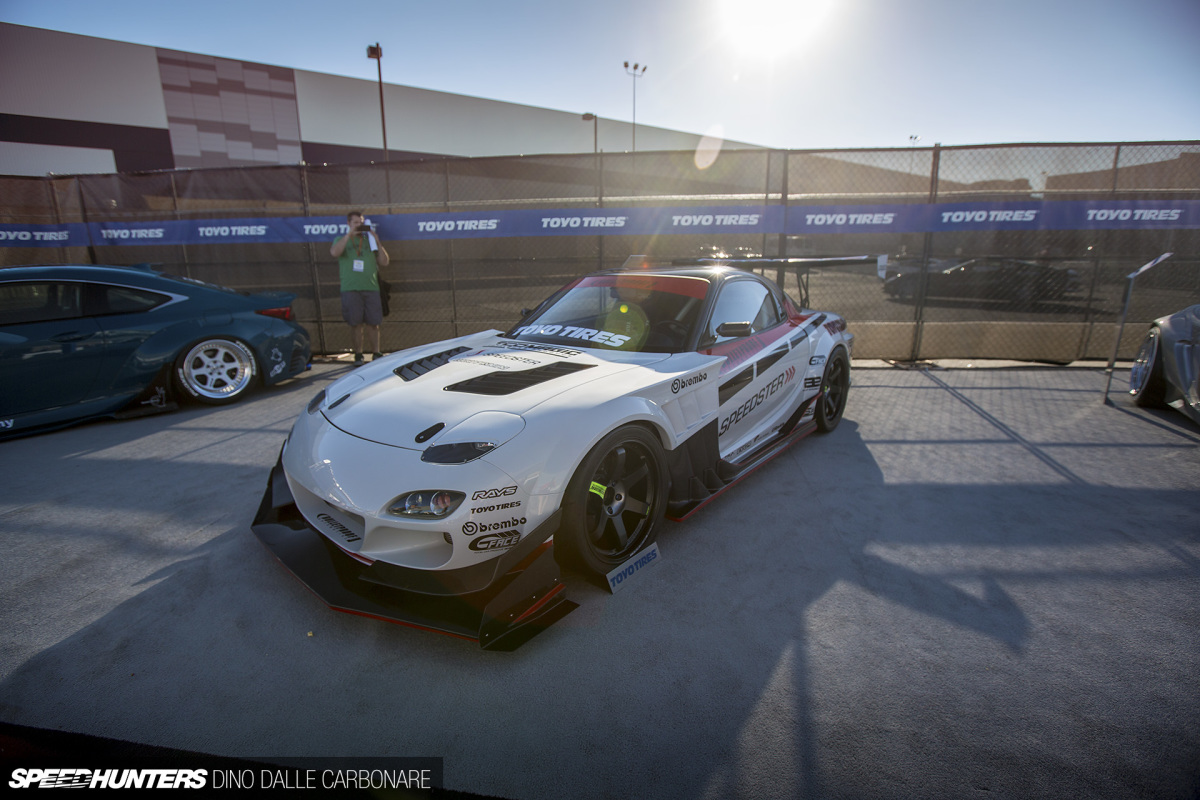 Toyo Tires is killing it in a big way at SEMA again this year, its name and rubber attached to some of best builds of the show. I counted no less than three Toyo display areas inside and out, as well a passage area that connects the South and Center Halls. That's where I hunted down this FD3S RX-7 build running a TCP Magic G-Face aero conversion, RAYS Volk Racing TE37 wheels, and Brembo brakes among other quality parts.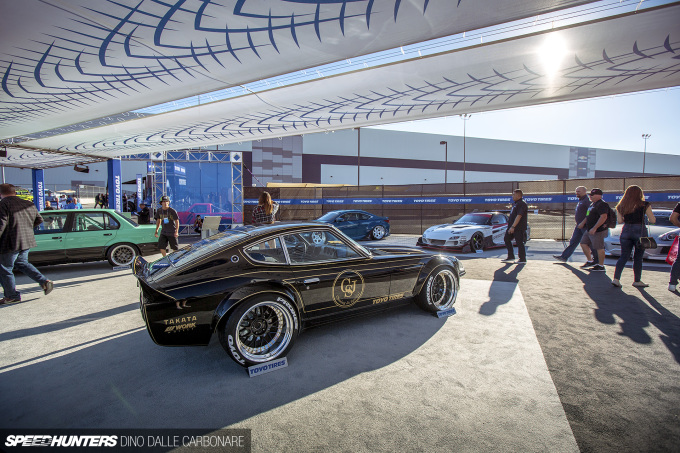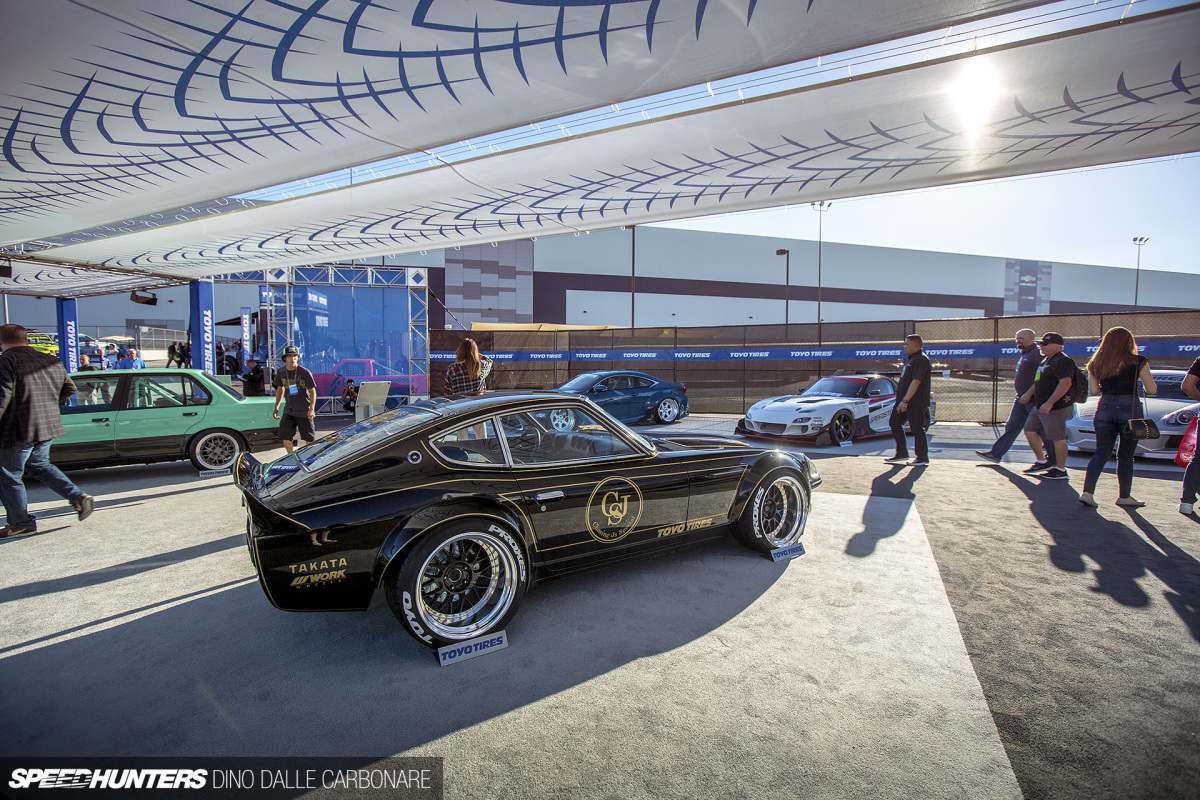 I'm going to end this post with a photo of the Chasing Js 260Z build, which we brought you a build preview of last week. This won't be the last you see of it on Speedhunters…
In a nutshell, that was my first day of SEMA 2016. It was a bombardment on the senses, but I'm itching to get back to the Las Vegas Convention Center in the morning and see what else I can uncover.
Dino Dalle Carbonare
Instagram: speedhunters_dino
dino@speedhunters.com