Air-cooled Movement
Unless you've been living under a rock for the last six or seven years, you've probably watched the values of air-cooled Porsches shoot right through the roof and into the stratosphere.
It's been great for those who already own one, but not so good for those who were hoping to buy one.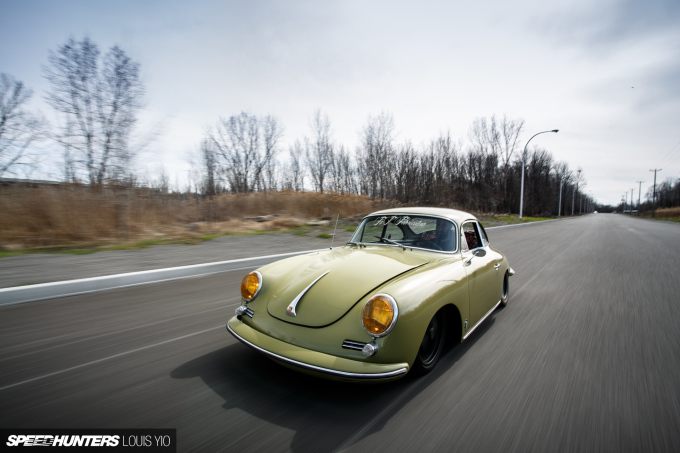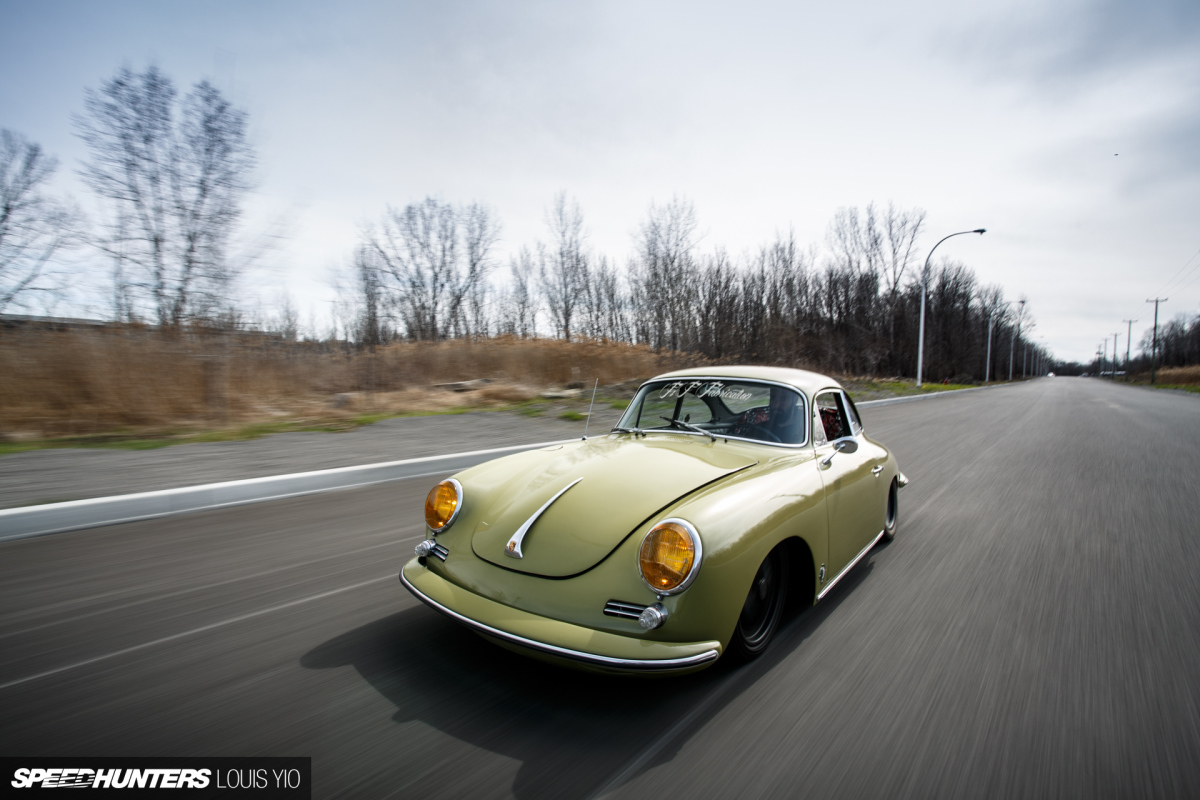 And as we've watched the demand for old Porsches skyrocket, I've been wondering if the days of modified 911s would be coming to an end.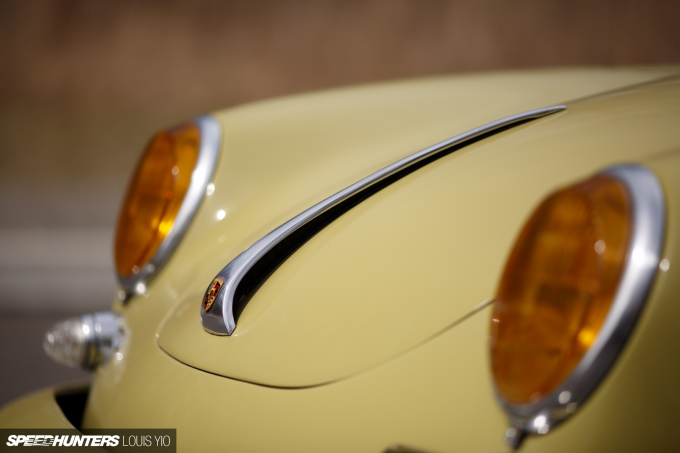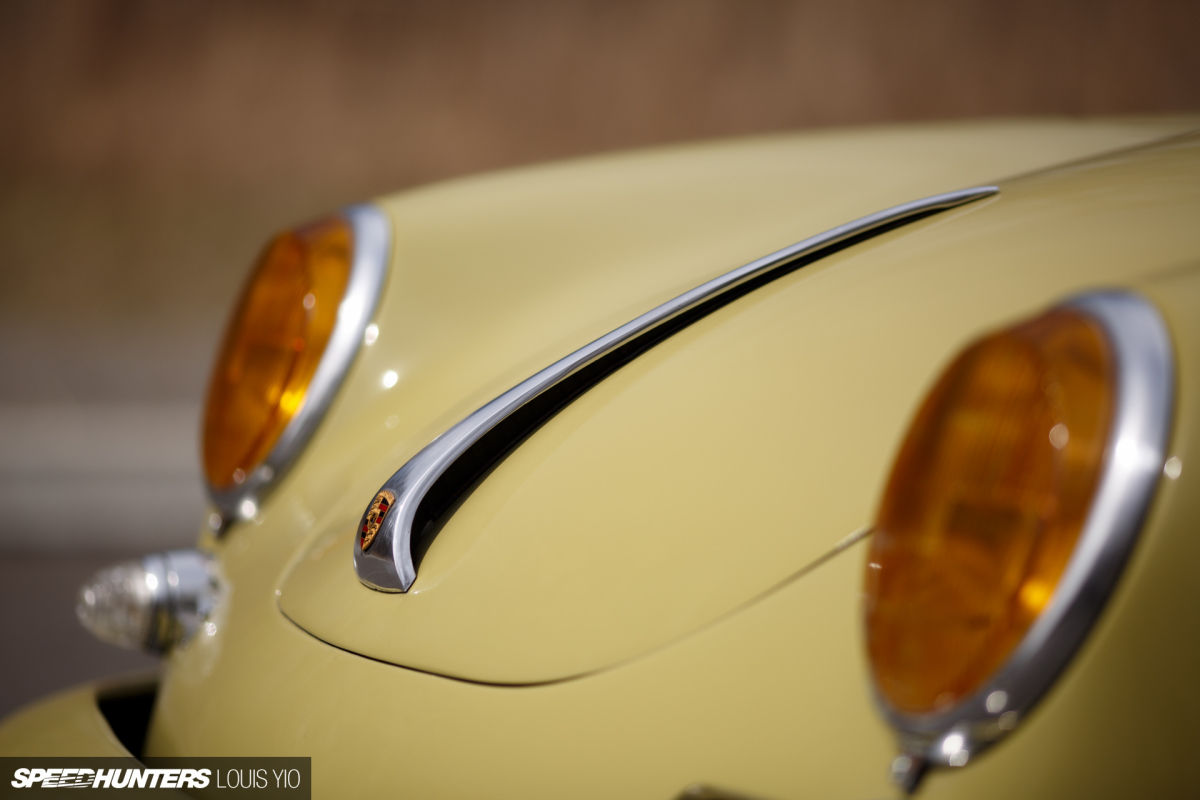 At some point you'd think that the prices would put them out of the range of hot rodders, or that the rising values would stop people who once had intentions of modifying their in-demand Porsche doing so.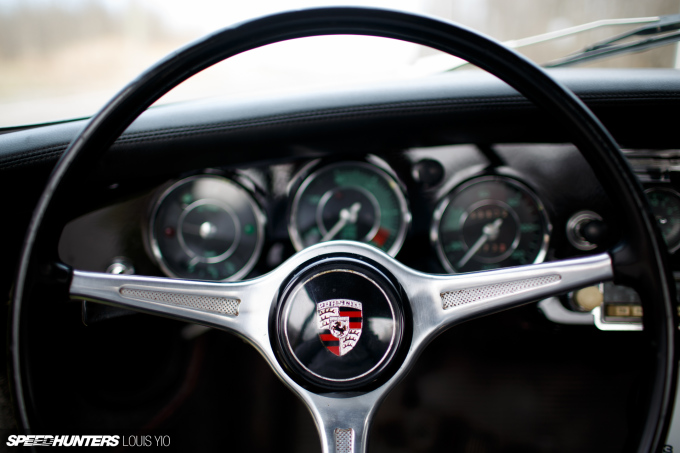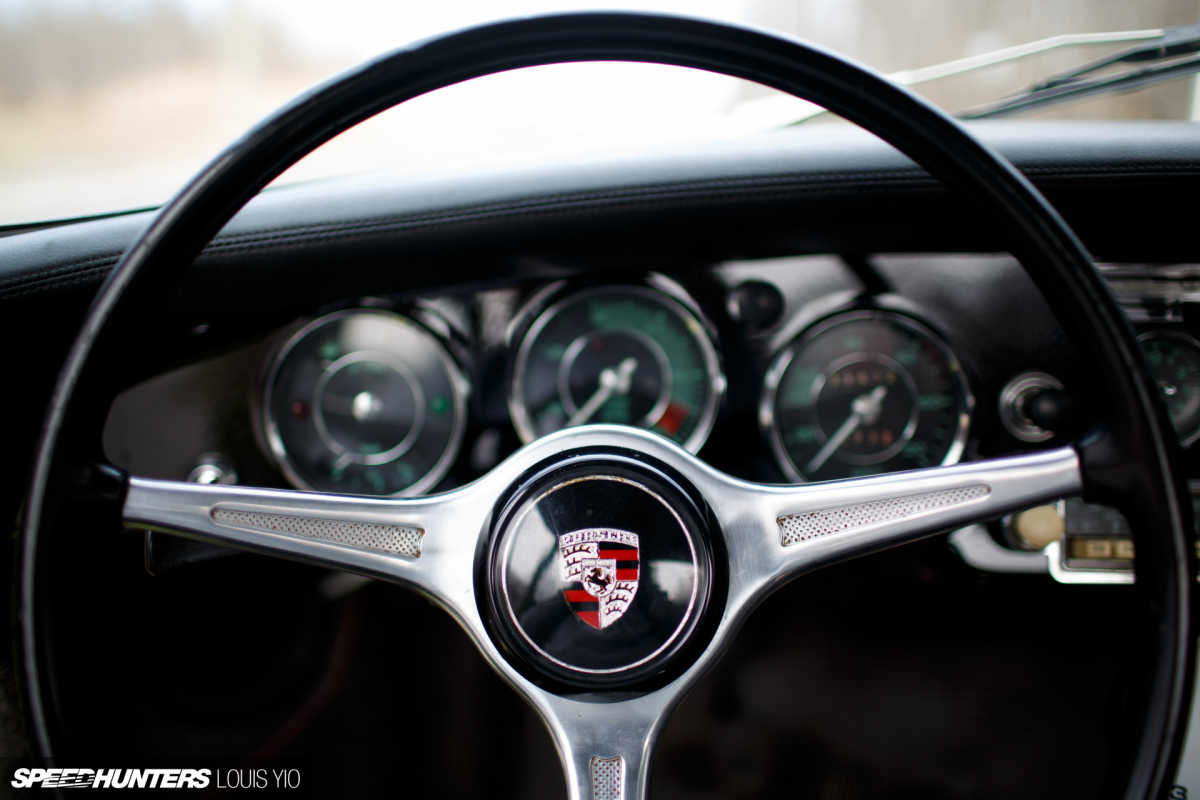 But so far that hasn't been the case. It seems like every week there's a new RWB build popping up in a different corner of the globe, and guys like Magnus Walker have shown that a properly modified 911 can be every bit as appealing as a factory-spec car.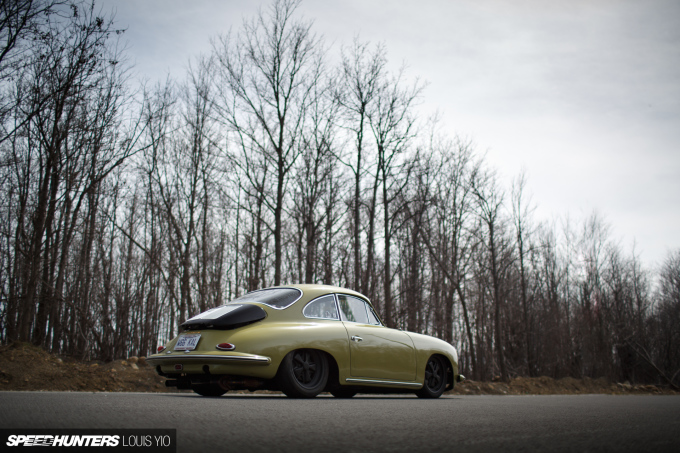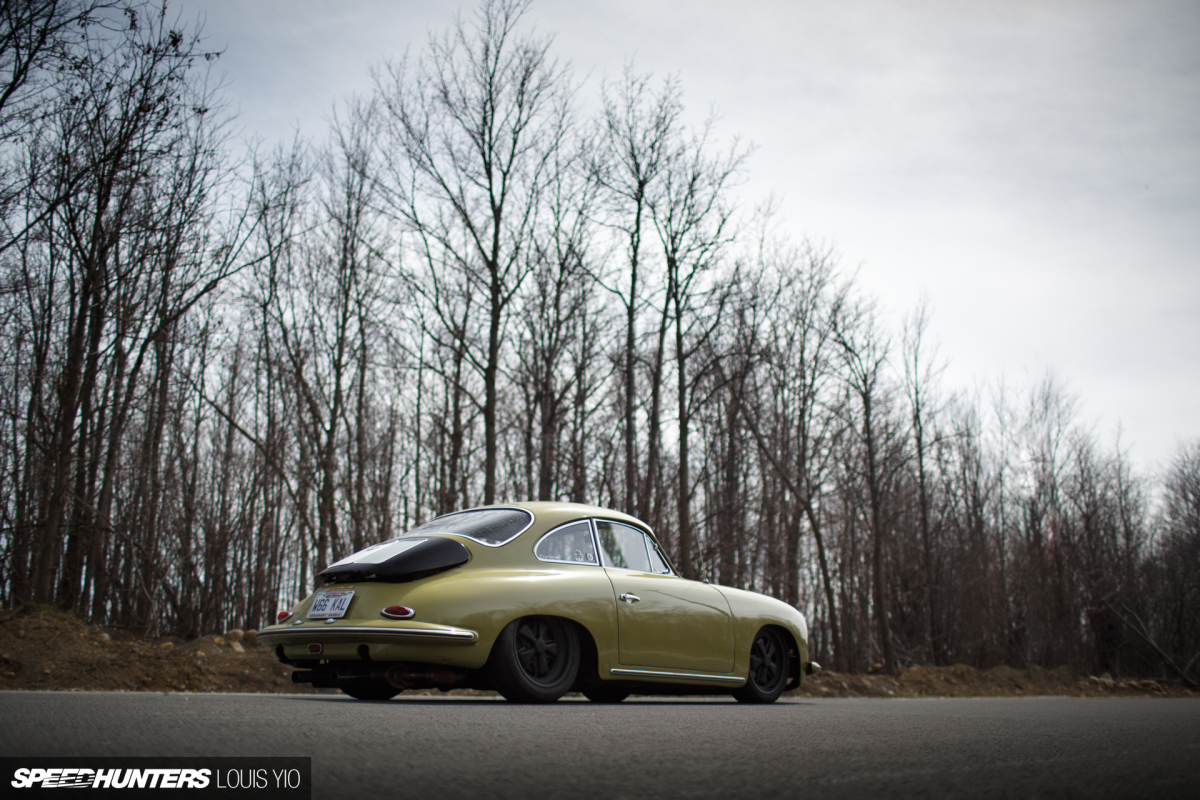 The same things can also be said about the 911's predecessor, the Porsche 356. While traditional collectors might like the 100 per cent original stuff, highly modified 'Outlaw' cars are now just as desirable as the machines they are based on.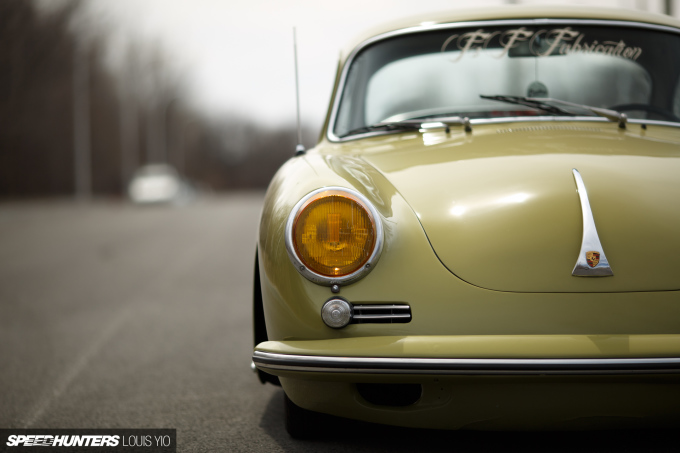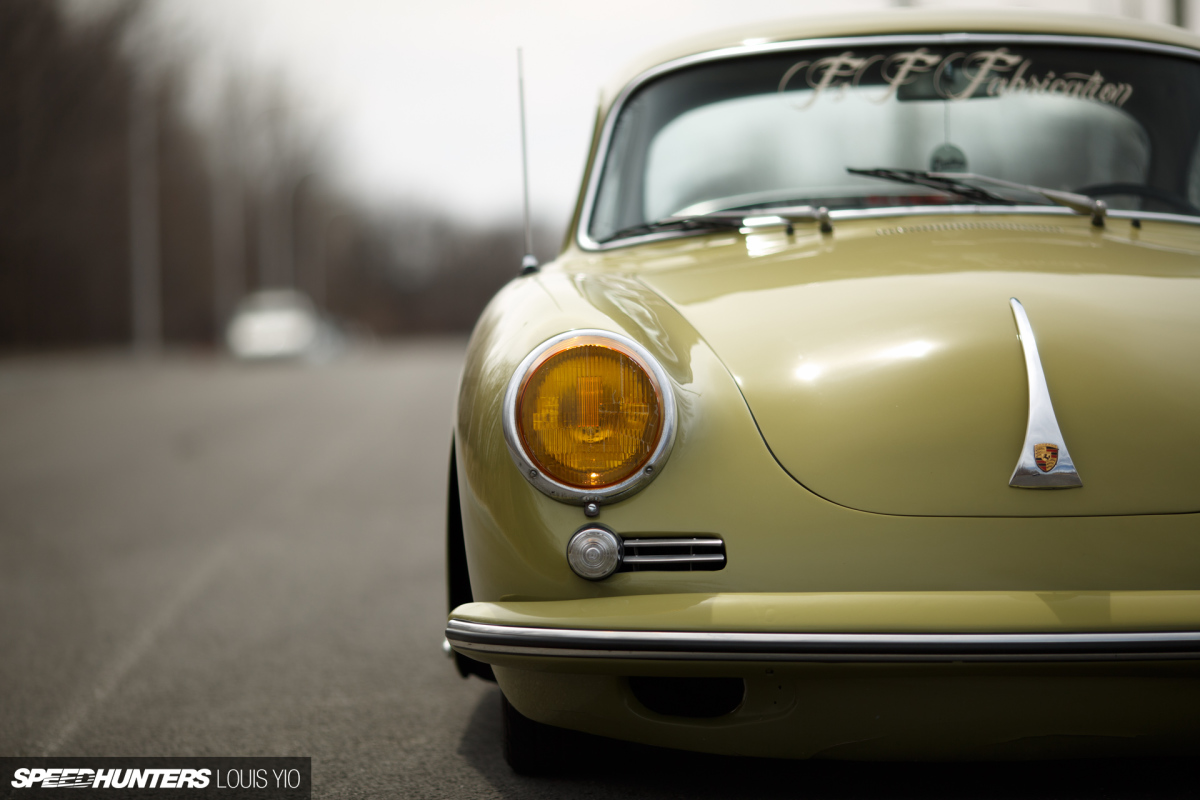 And that brings us to a rather cool Outlaw 356 that we encountered earlier this year while on a Speedhunting expedition north to Québec, Canada.
The car in question is owned by Frédéric Faveaux of Montreal's F&F Fabrication.
The Low Life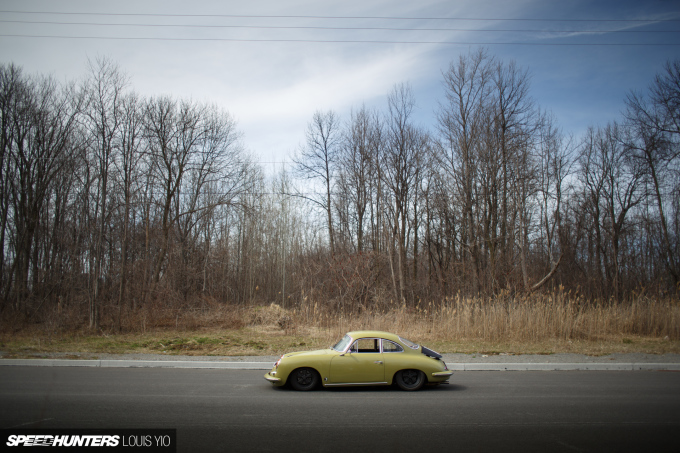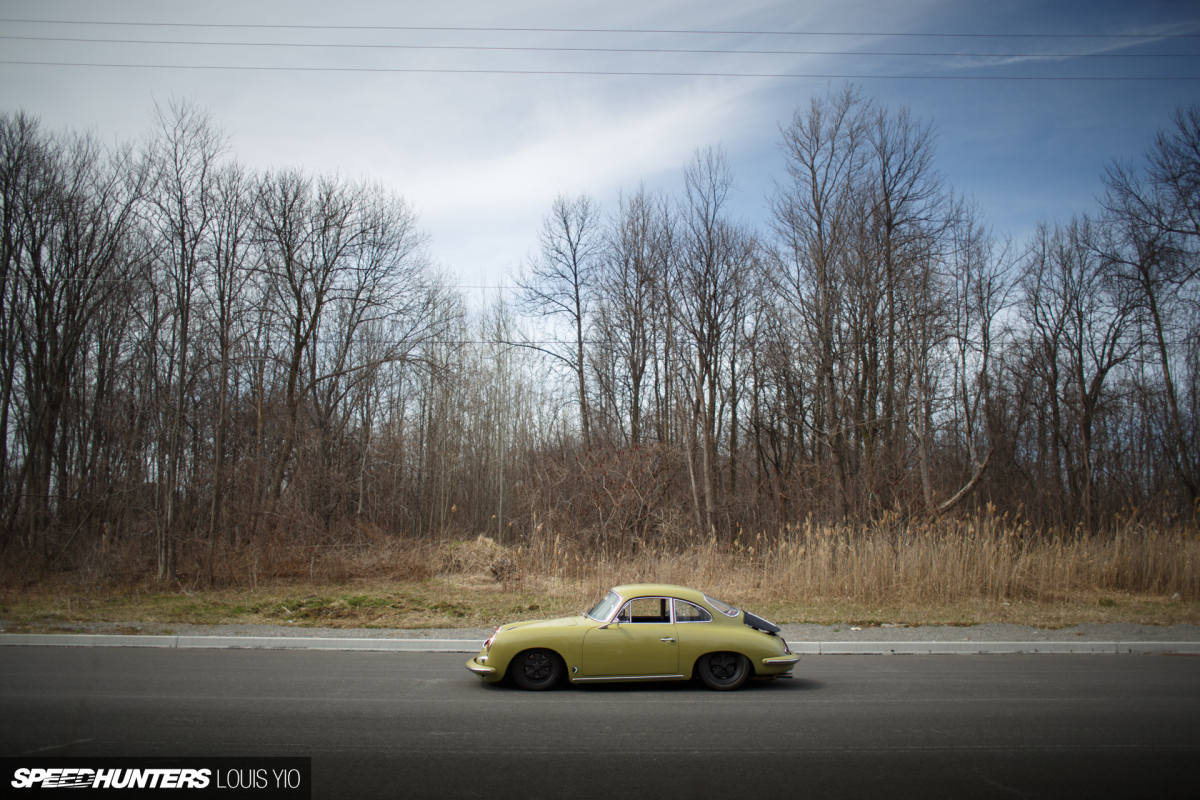 Fred is a lifelong Porsche enthusiast who relocated to Québec from his native France almost a decade ago. He's also someone that has a variety of air-cooled machines in his stable.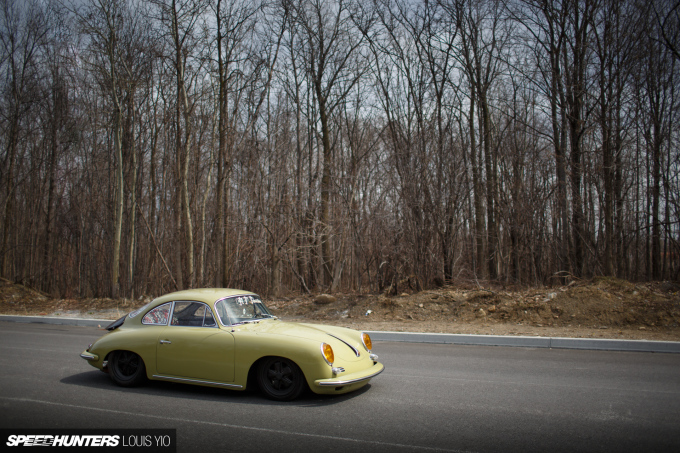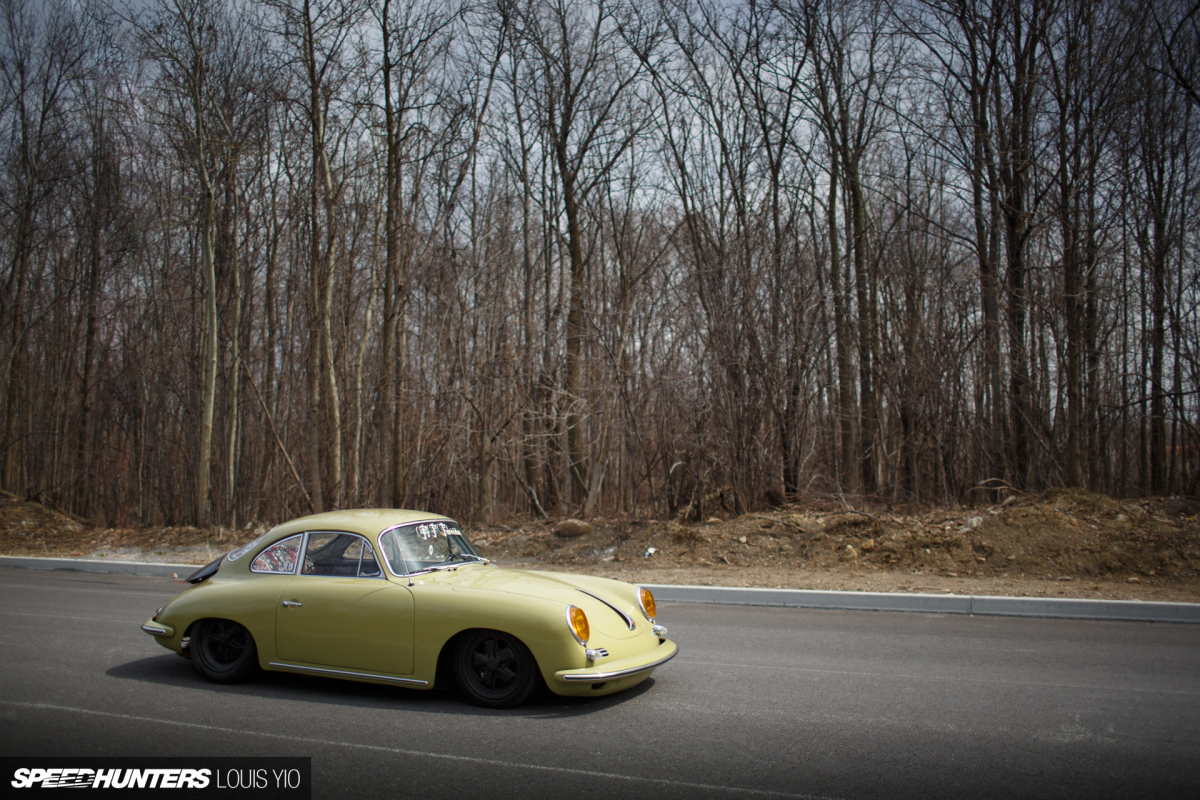 The 356 left the factory as a 1600 S model way back in 1962, but it wasn't until 2013 that Fred took ownership of it. Previously, it was owned by one of his friends, and Fred spent the better part of five years trying to convince his buddy to sell it to him.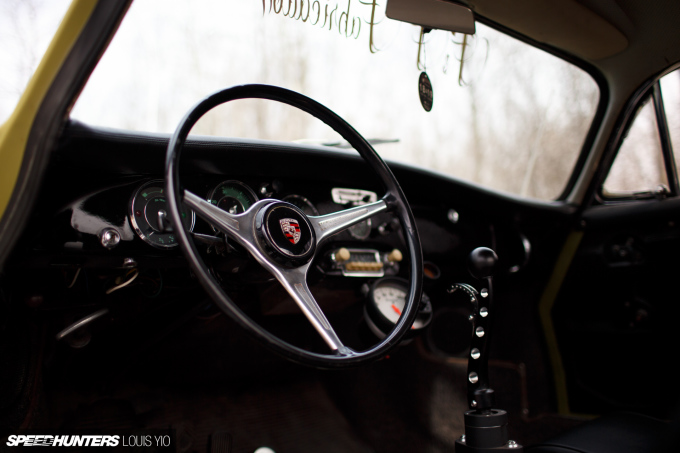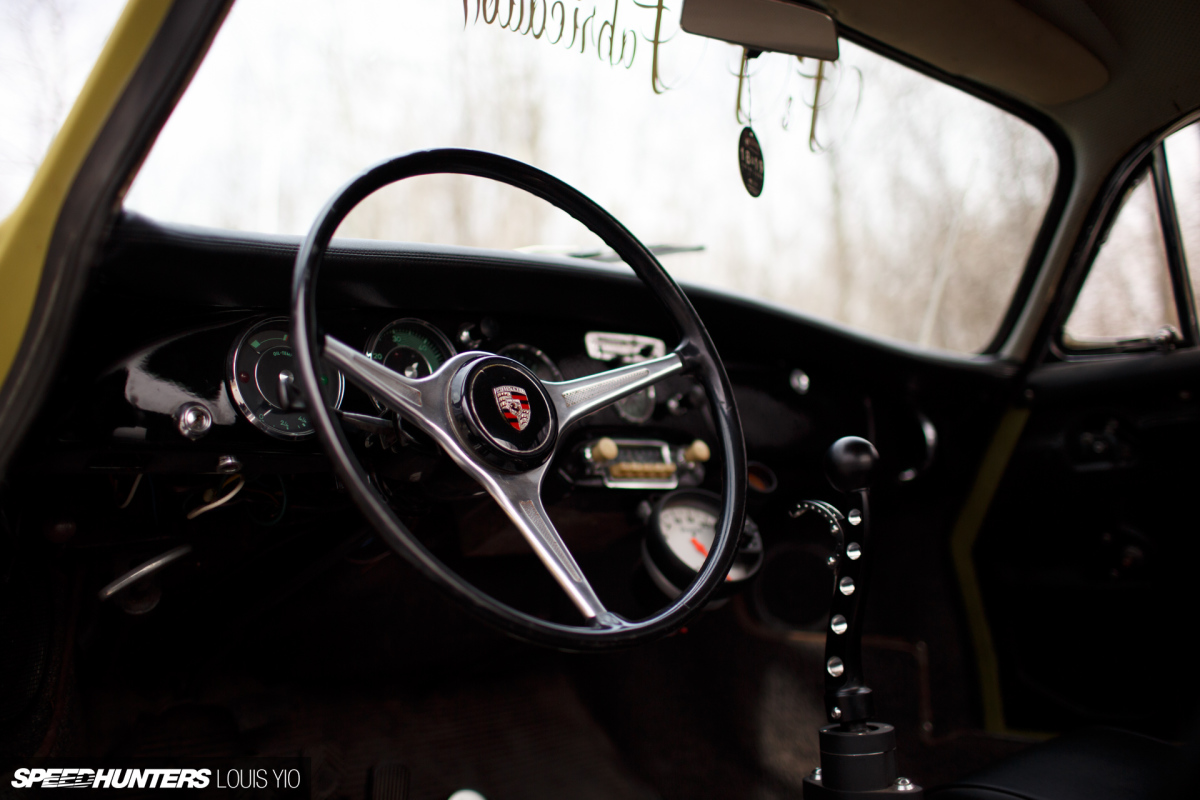 Finally he did just that, but it wasn't like Fred could just hop in and enjoy it; the engine had been removed and the interior had been stripped out. Regardless of his plans, Fred had his work cut out for him.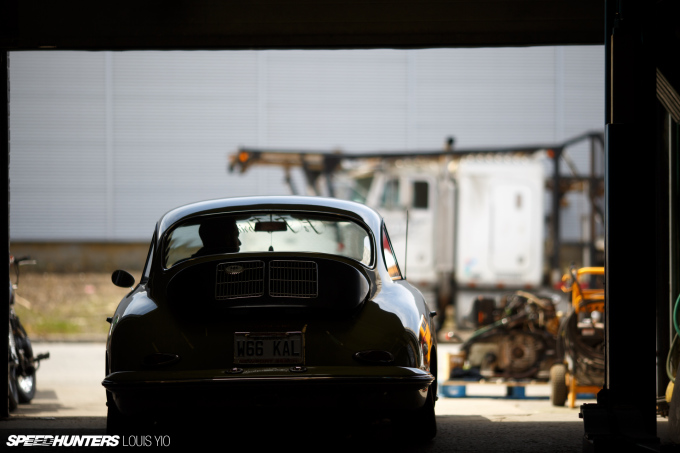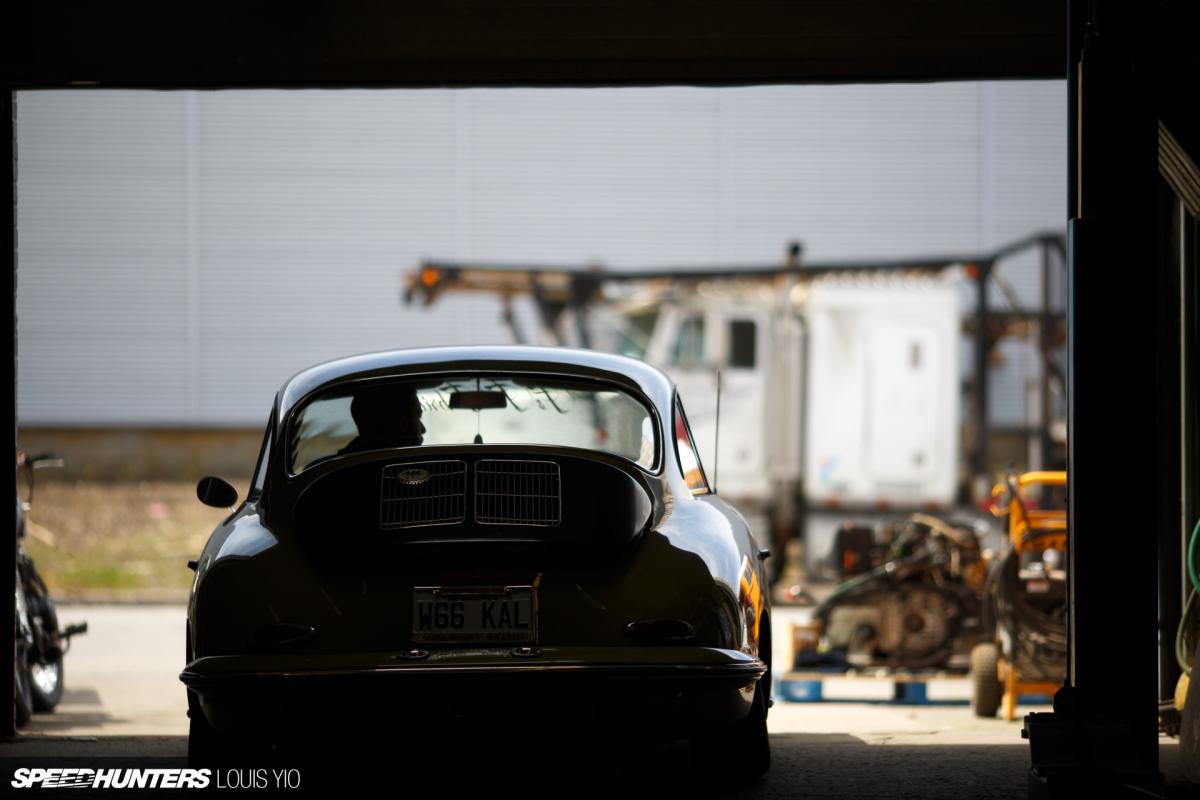 Initially the plan was just to put the car back together as quickly as possible and roll with it, but after a closer look Fred decided to dig deeper into the project.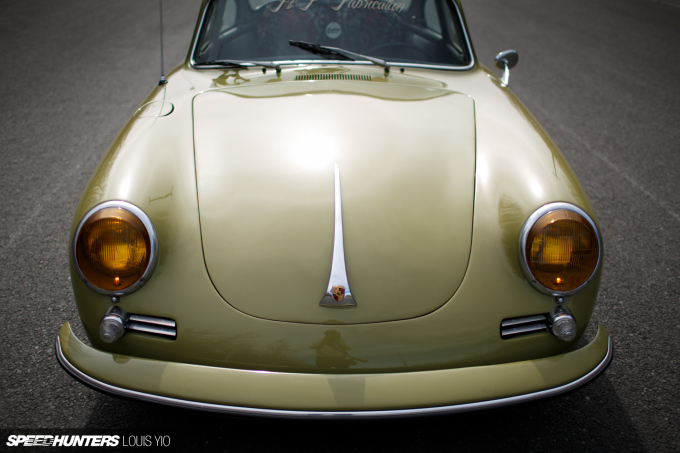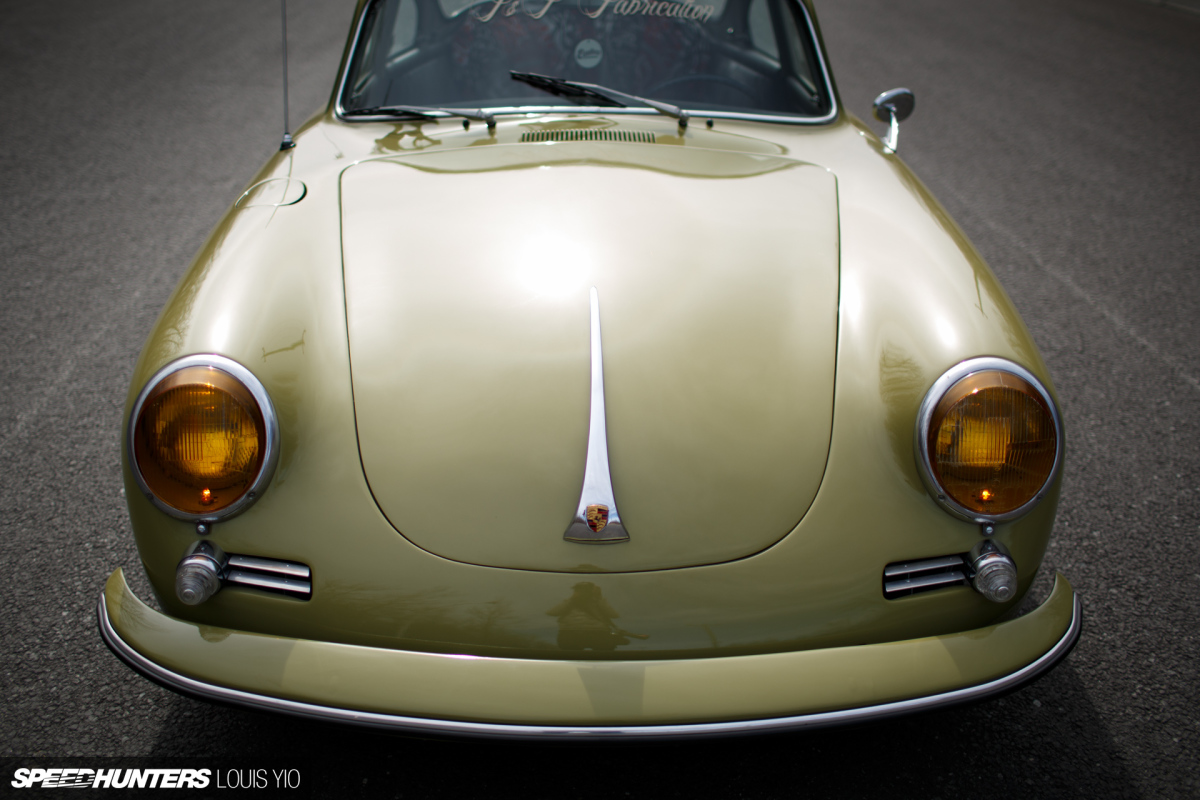 While the car was rust free, the paint and body were not great and there were other areas in need of attention. So with the help of some friends that came over from France, Fred began reviving the vintage Porsche.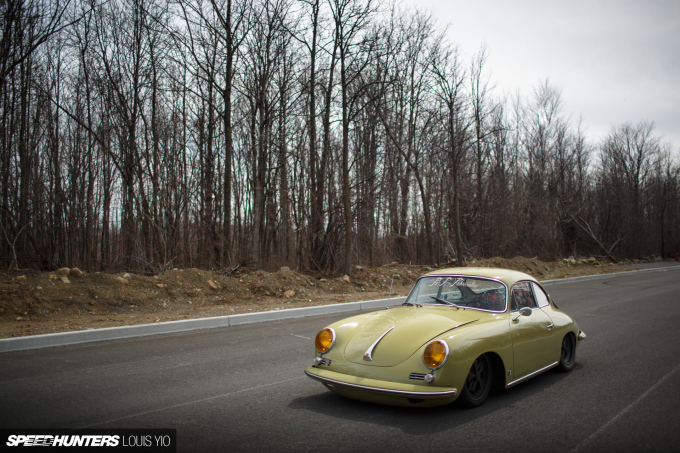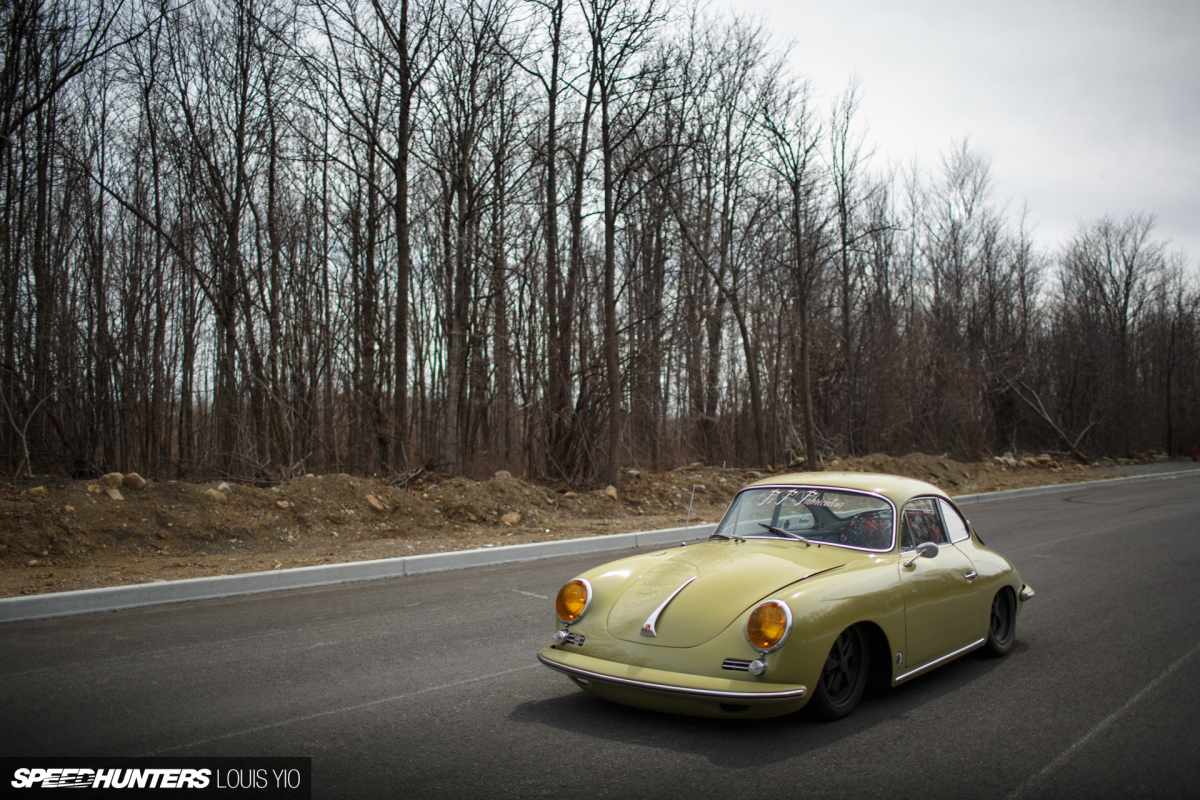 By the summer of 2013 Fred had fired it up for the first time, and by September he already received his first ticket – a $56 citation for doing a burnout. He's since driven the car all over the place, taken it to many events, and it's become quite well known on both sides of the Canada-United States border.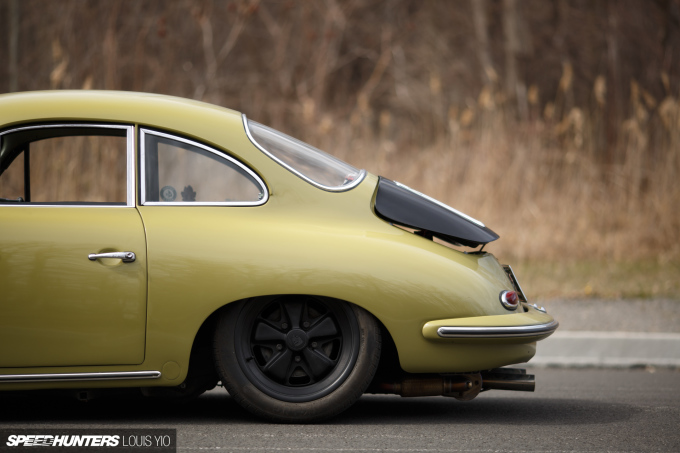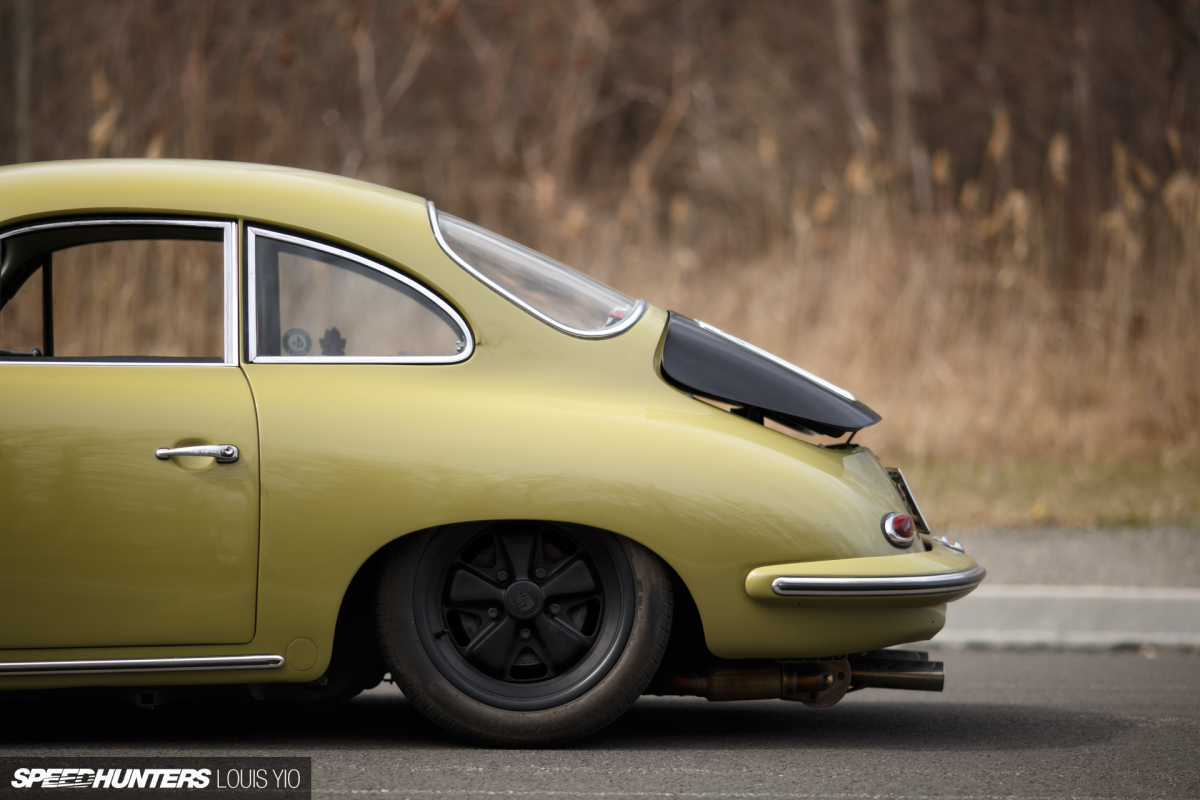 When looking at the 356 from the outside, the first thing you notice is the aggressive ride height. For starters, both the engine and transaxle were raised by three inches for additional clearance in the rear.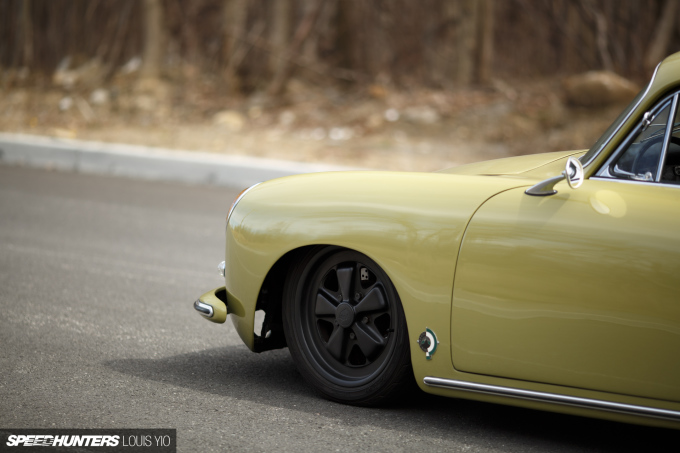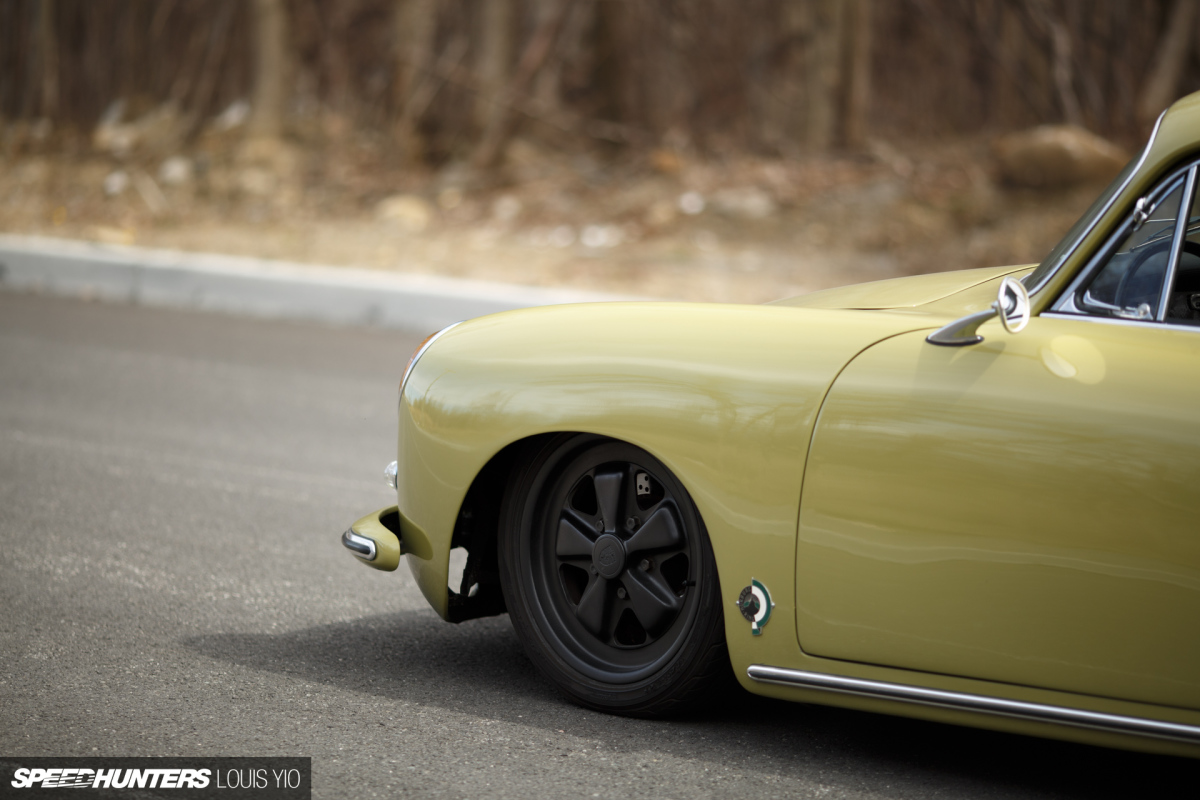 Up front there are custom drop spindles and a narrowed front beam. Fred tells us the body currently sits about nine inches lower than a stock 356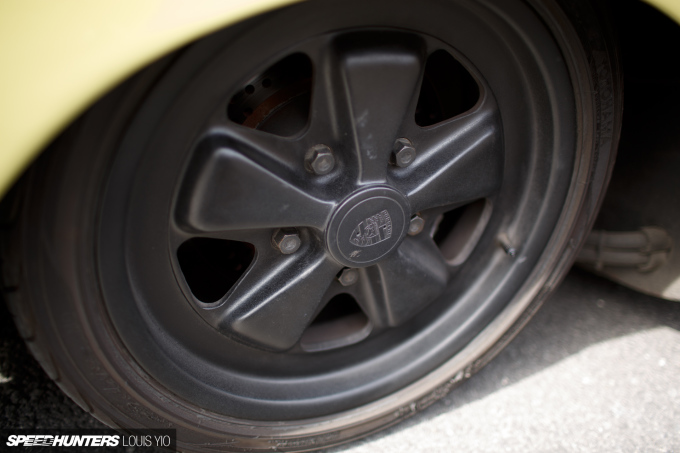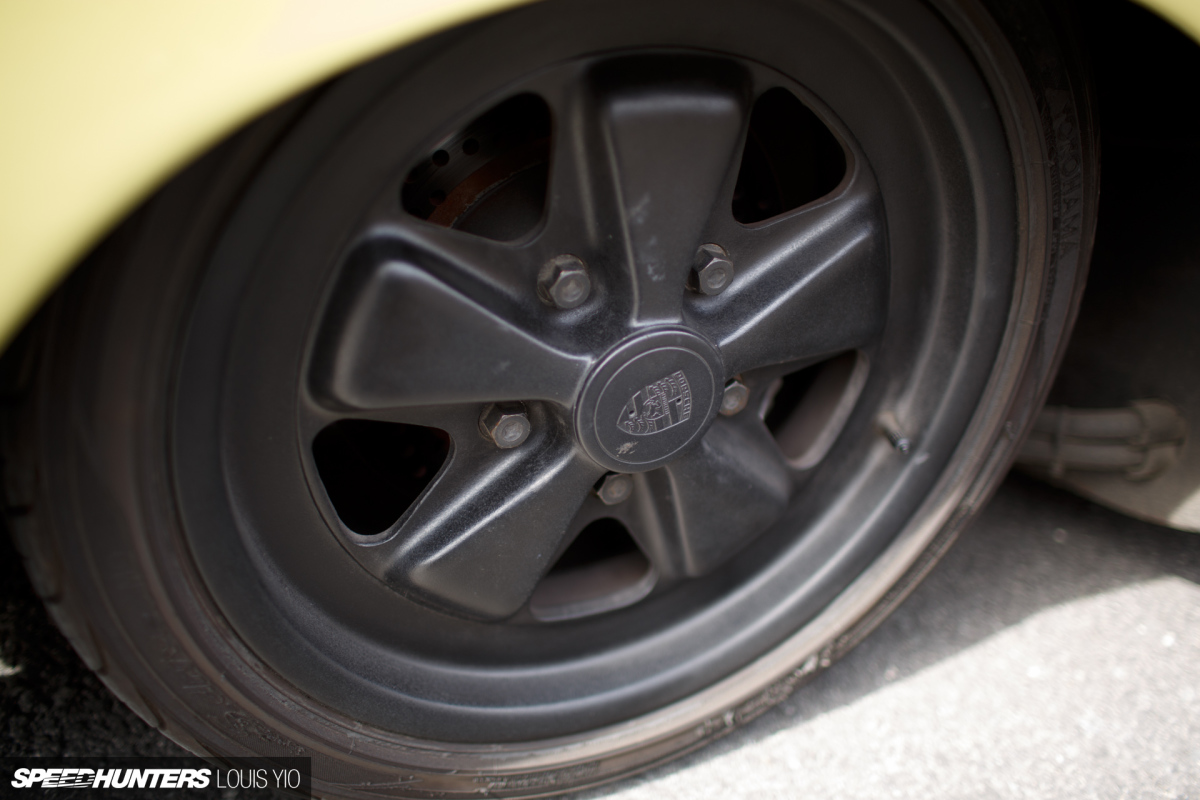 Tucked into the fenders are a set of classic Fuchs wheels – 16×6-inch in the front and 16×7-inch in the rear – which are coated in flat black for an extra mean look.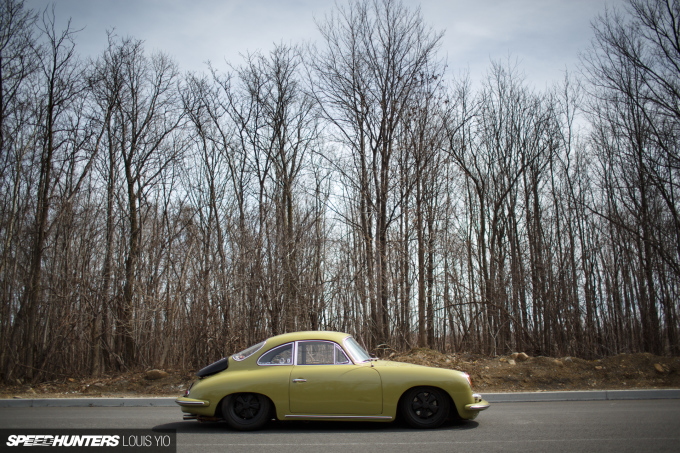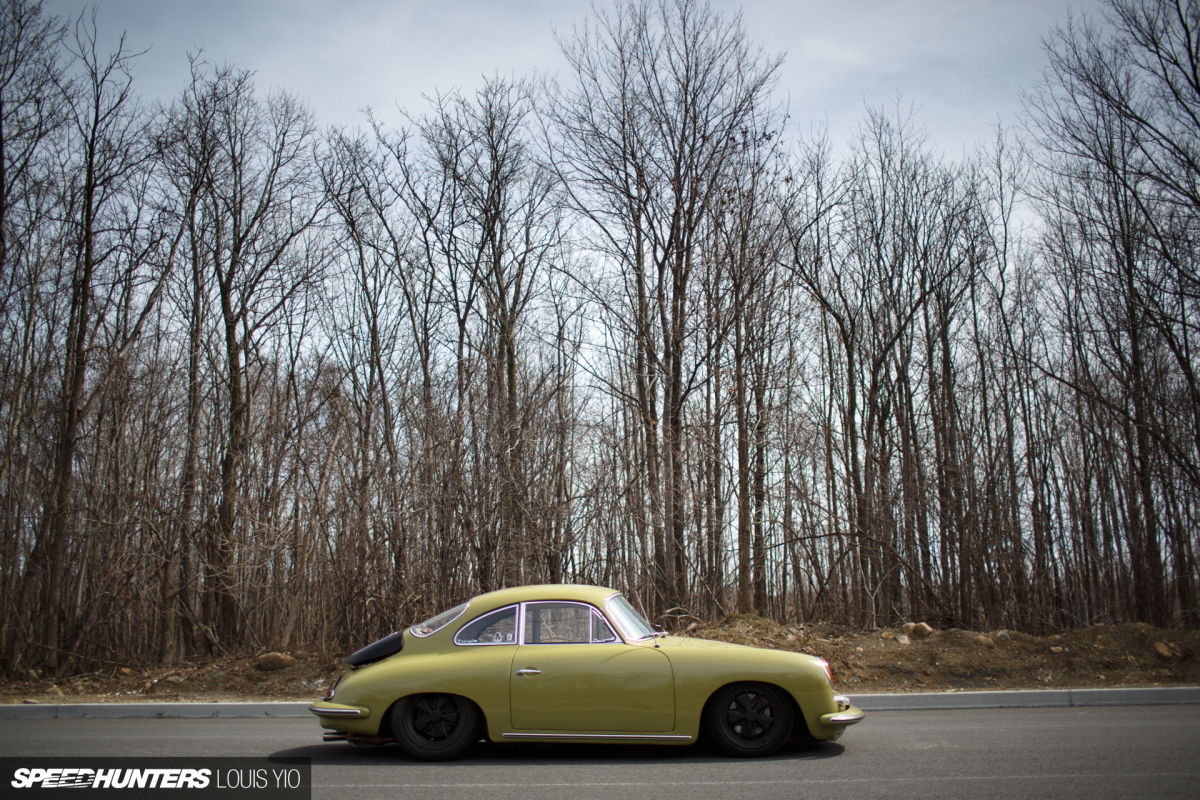 As for the body itself, it's been painted in a color called Mango Green that was originally seen on a 1960 VW Bus. The paint and bodywork were handled by a buddy who goes by the name MisterKalm.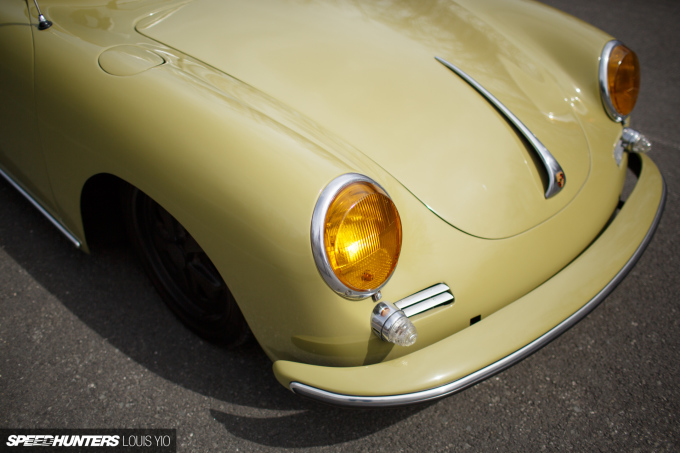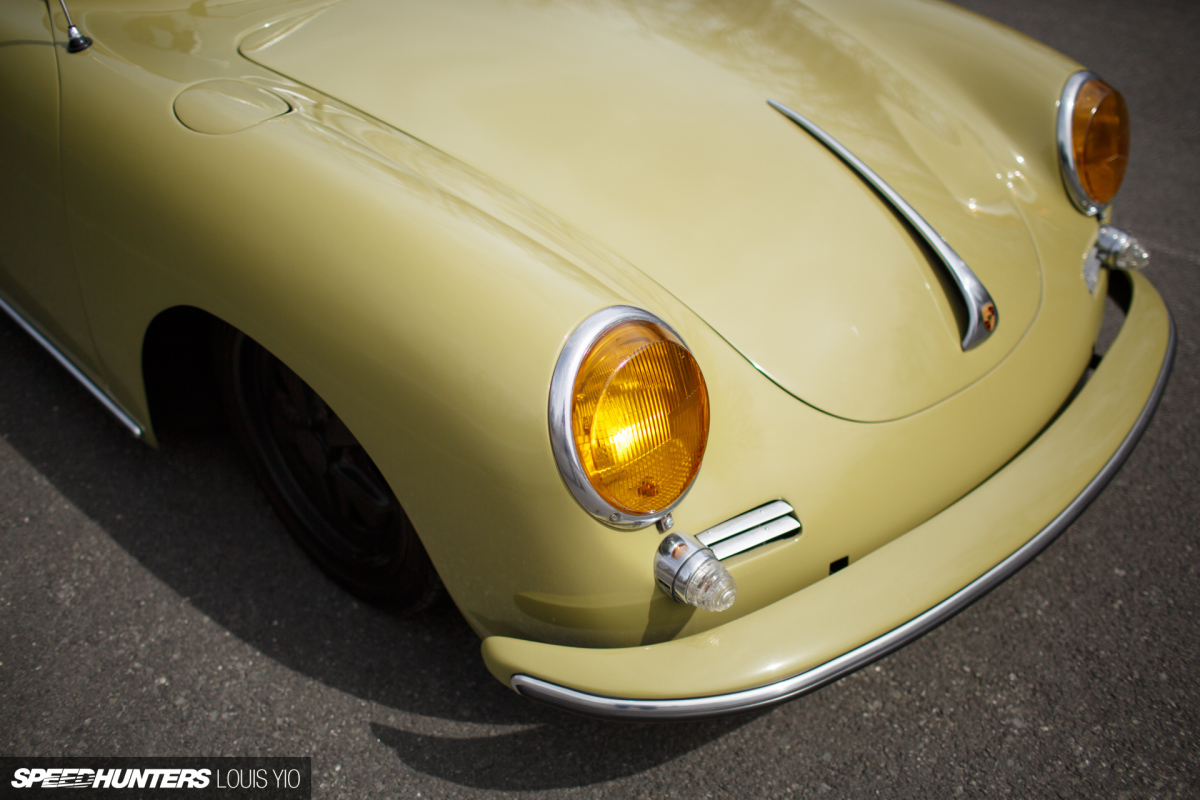 But aside from that, the exterior is pretty stock with the main change being a set of yellow headlight lenses from a Euro model 911.
Flat-Four Power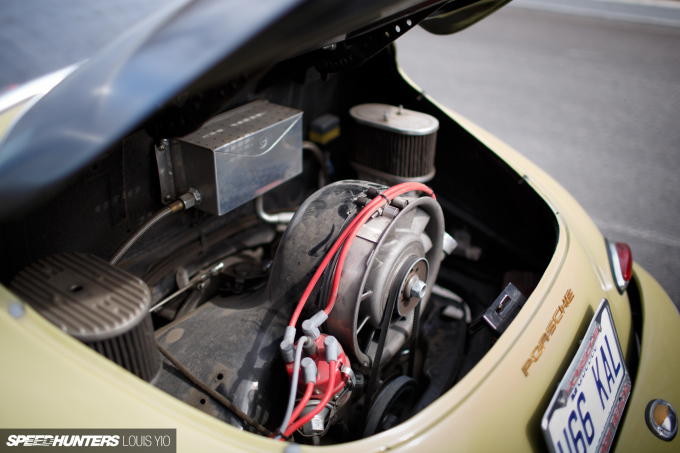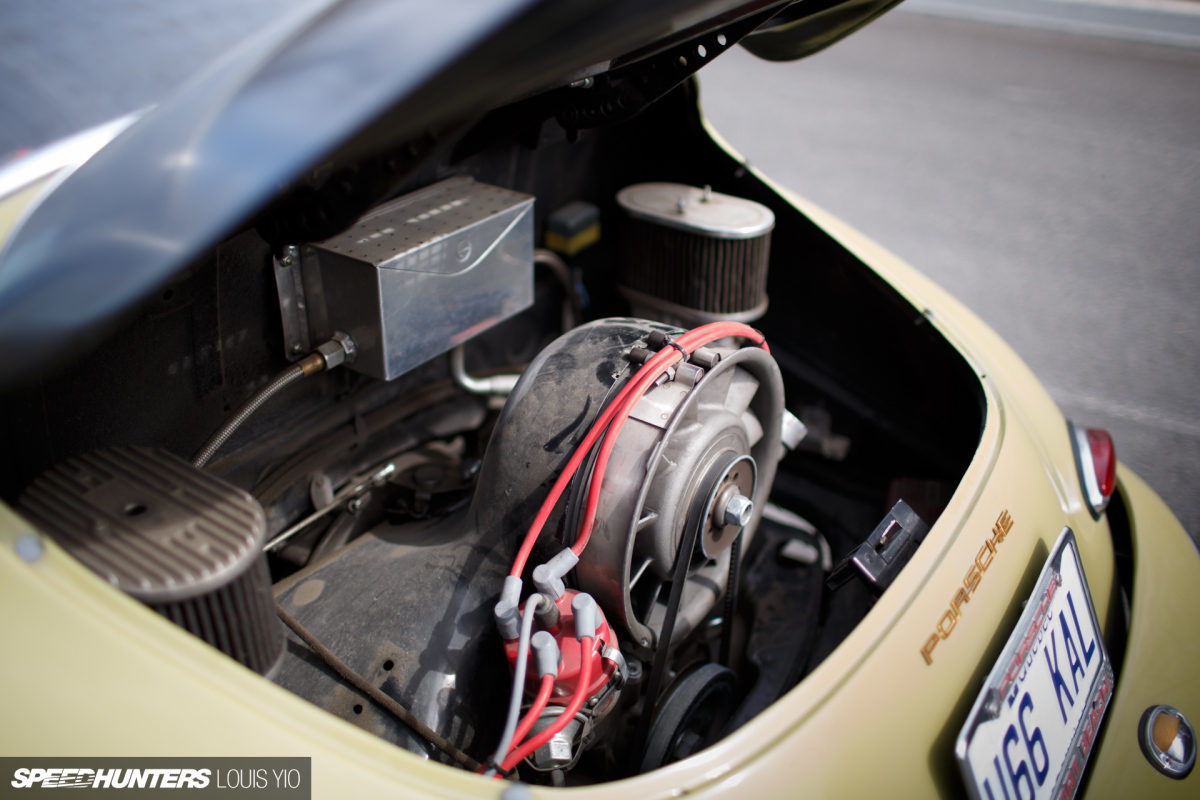 Beneath the rear decklid sits a 2.1-liter flat-four built by the legendary Gene Berg Enterprises. It features a pair of 45mm Dellorto carbs, a hot cam built to Fred's specs, and a Vintage Speed exhaust system.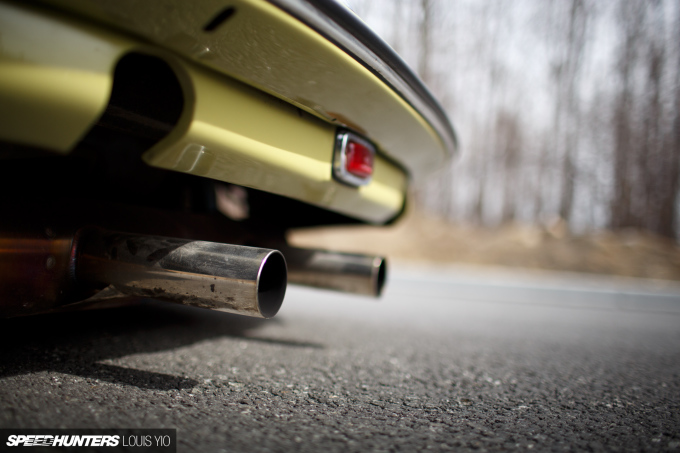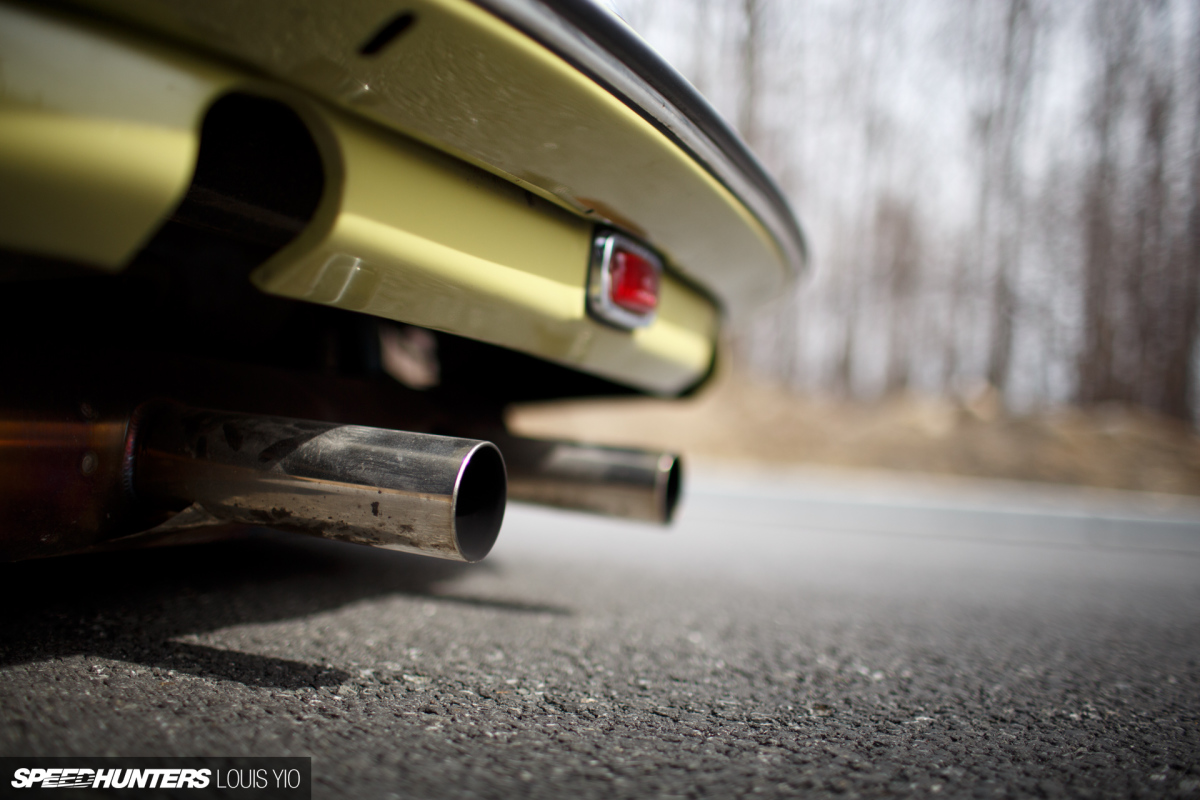 And while crazy acceleration wasn't really the goal of the build, with 167hp and 179lb-ft of torque on hand the little Porsche moves quite well.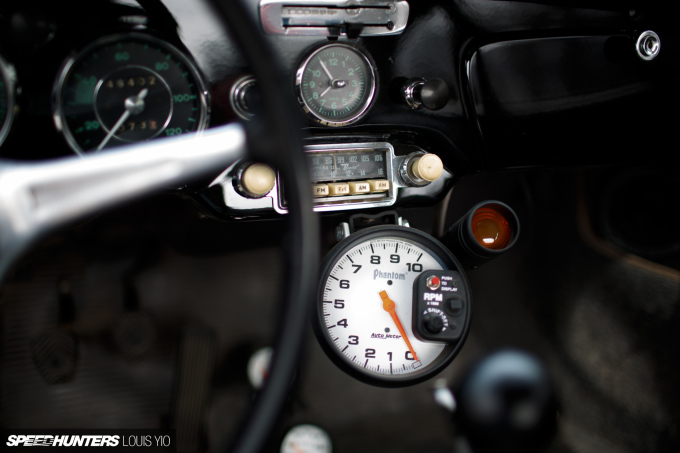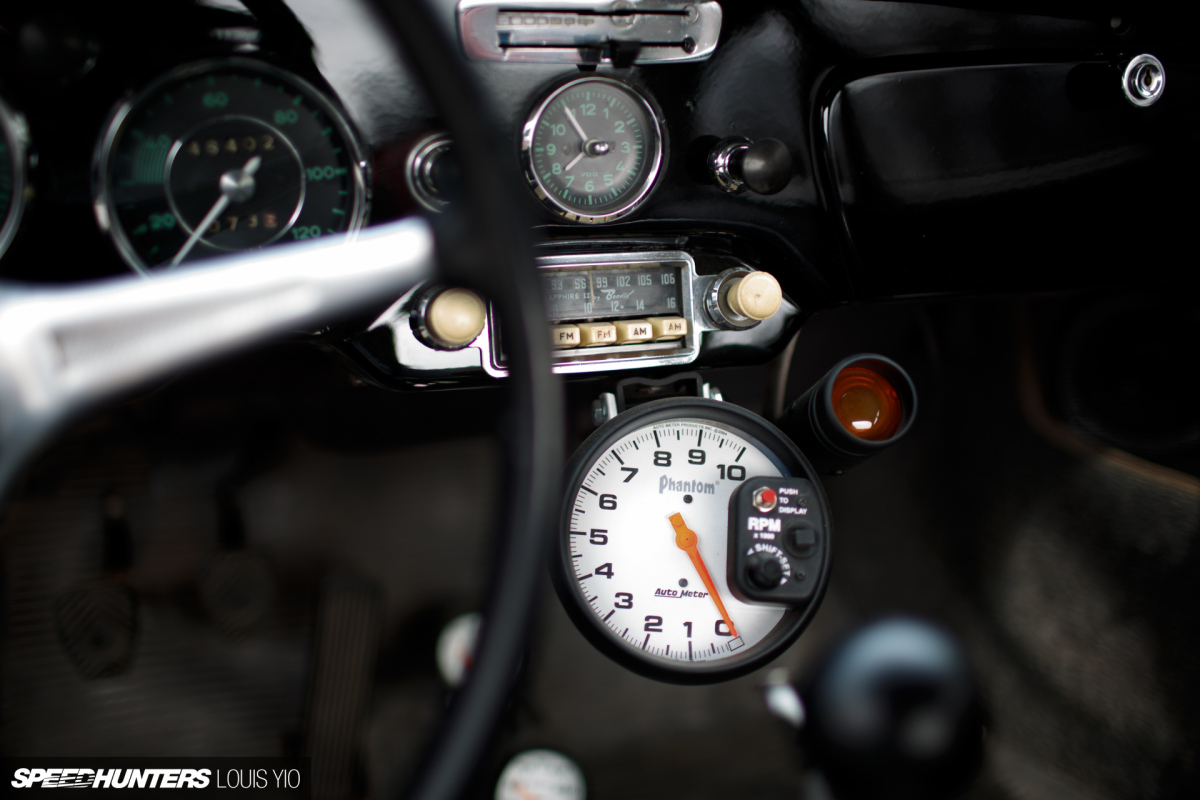 Inside the cockpit, things are largely original. All of the factory instruments remain, but they're supplemented by a set of contemporary Auto Meter gauges. The shifter has also been upgraded with a more precise unit from Vintage Speed.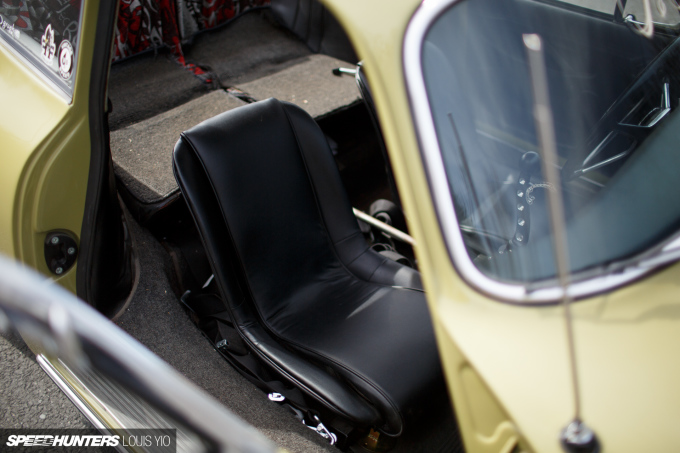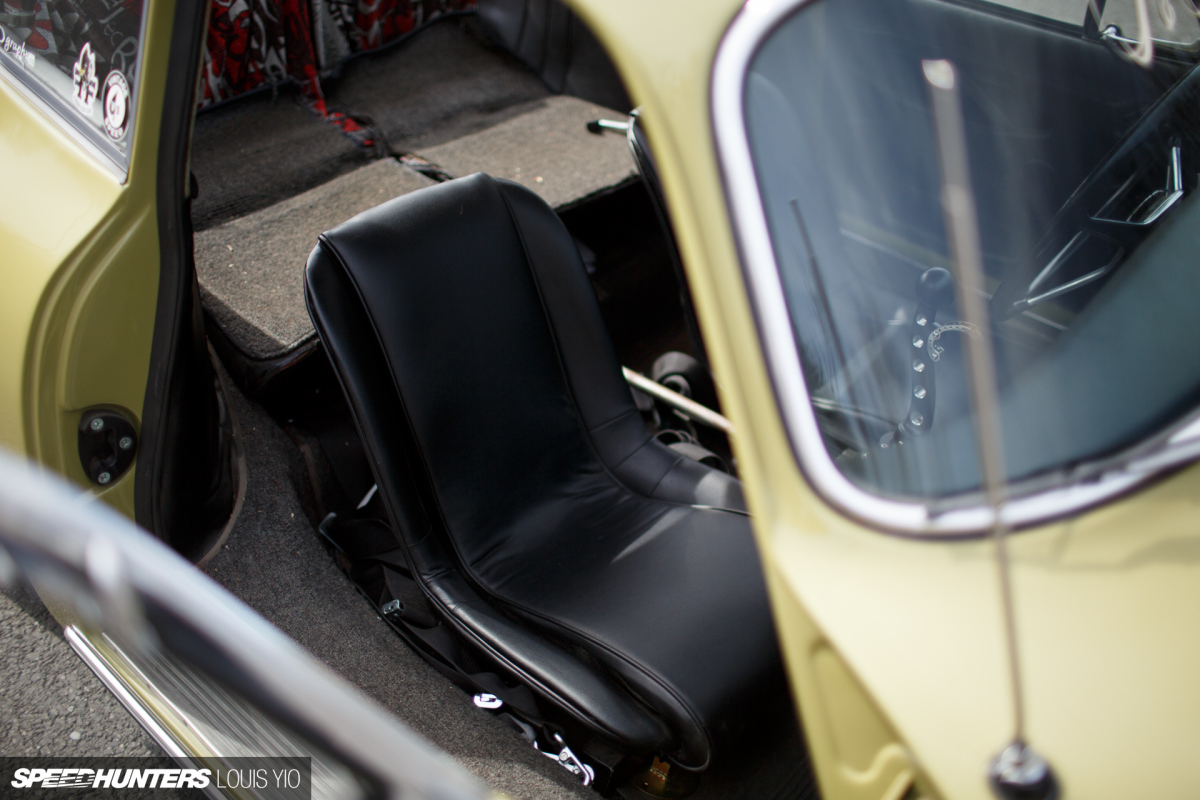 Finally, there's a pair of 356 Speedster bucket seats finished in black leather to further build on the old school character.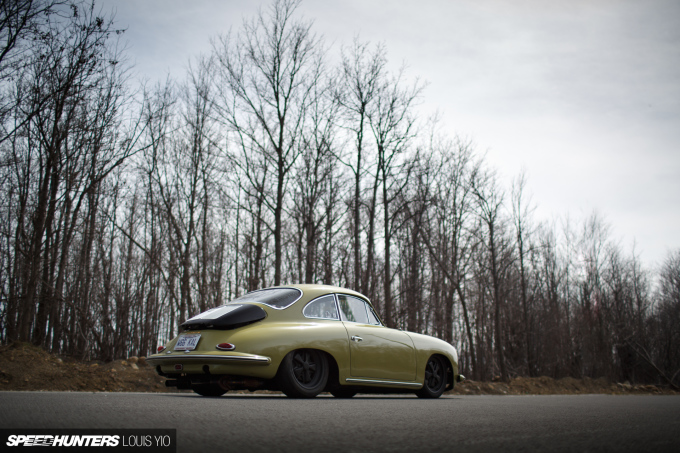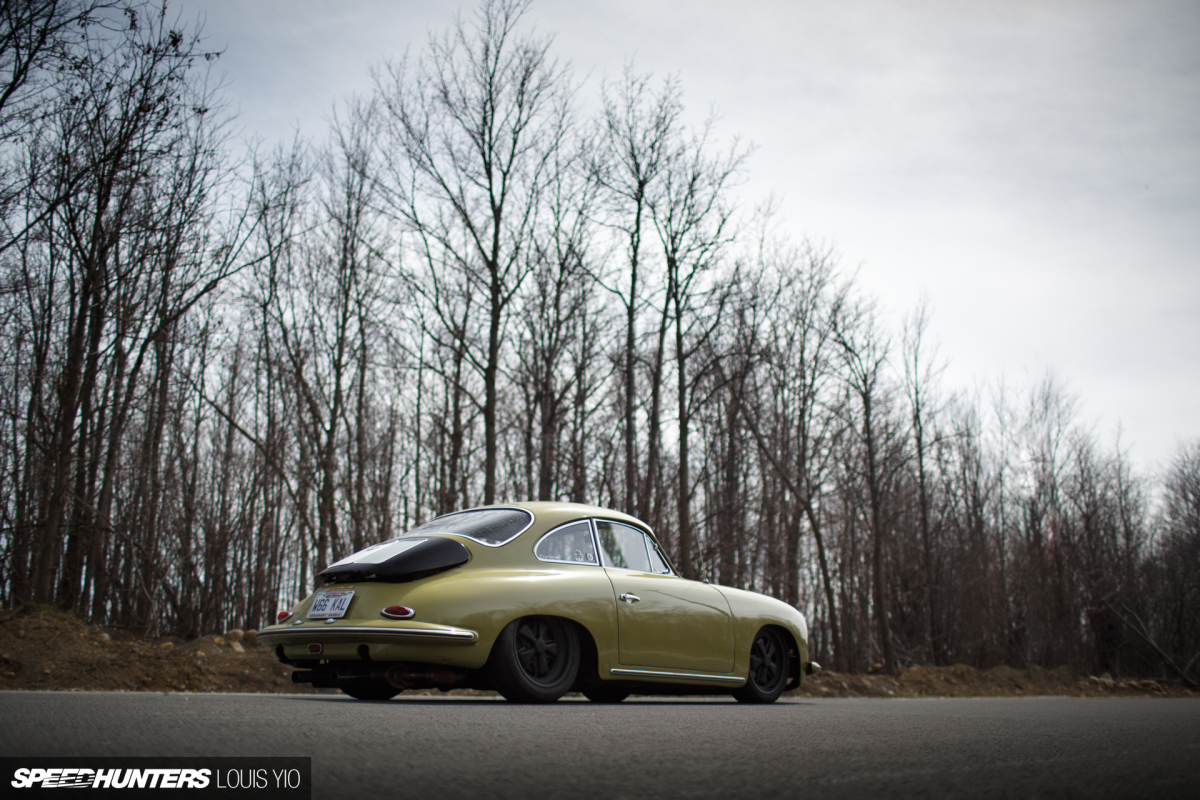 As for future plans, Fred says he really doesn't really have any. He drives the Porsche nearly every day, and for now just wants to enjoy the 356 'as is' while he begins to tackle other projects, including an RSR replica and a Safari-style 911 build.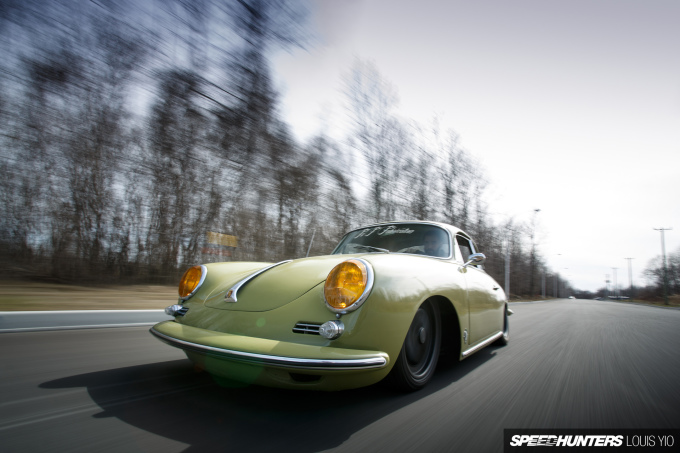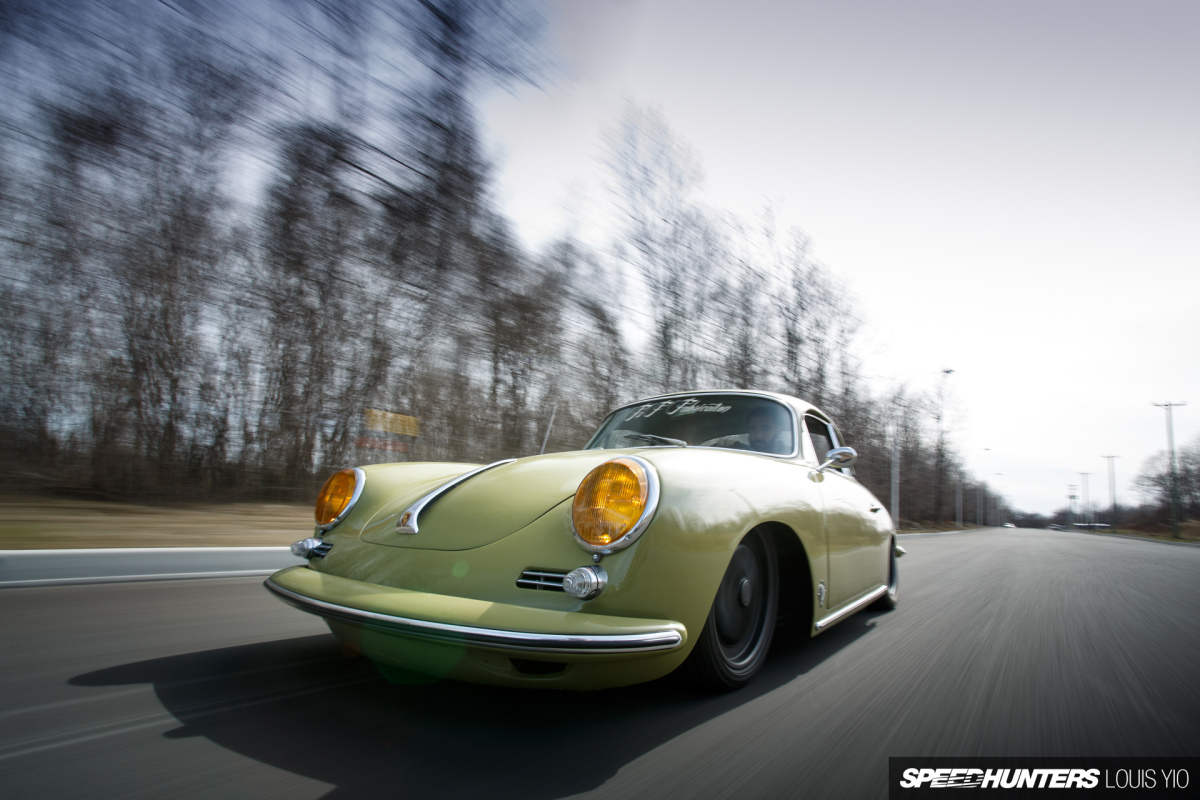 If those projects turn out anywhere near as cool as this one, it looks like we might be taking another trip up to Montreal in the future.
Mike Garrett
Instagram: japanifornia_media
mike@speedhunters.com
Photos by Louis Yio
Instagram: lusciousy
The F&F Fabrication '62 Porsche 356 Outlaw
Engine
2165cc Gene Berg-built flat-four modified by F&F Fabrication, 45mm Dellorto carburetor, 94mm bore, 78mm stroke, custom camshaft, Vintage Speed exhaust
Drivetrain
Rancho Pro-Drag swing axles, upgraded differential with custom gear set
Suspension/Brakes
Narrowed front end, engine & transmission raised by three inches, drop spindles, QA1 shocks, body lowered by nine inches, front disc brake kit
rear drum brakes from VW Type 3
Wheels/Tires
Original Porsche 911 Fuchs wheels 16×6-inch (front) 16×7-inch (rear) 165/45R16 (front) 195/50R16 (rear) tires
Exterior
Stock body, Porsche 911 yellow euro lenses, Mango Green paint by MisterKalm
Interior
356 Speedster seats in black leather, Vintage Speed shifter, Auto Meter Phantom gauges
More Porsche related stories on Speedhunters
Cutting Room Floor