To me, there are few things better than the stock cars of the 1960s. This was a time when the term 'stock car' actually meant what it says, and these production-based racers not only looked and sounded amazing, they delivered some fantastic racing too.
The team from Derale Performance obviously feels the same way, as their SEMA project for this year is a 1966 Mercury Cyclone GT with a heavy dose of old school NASCAR inspiration.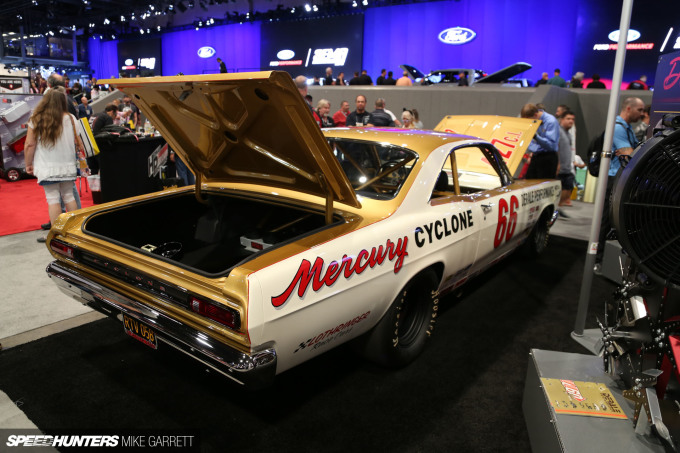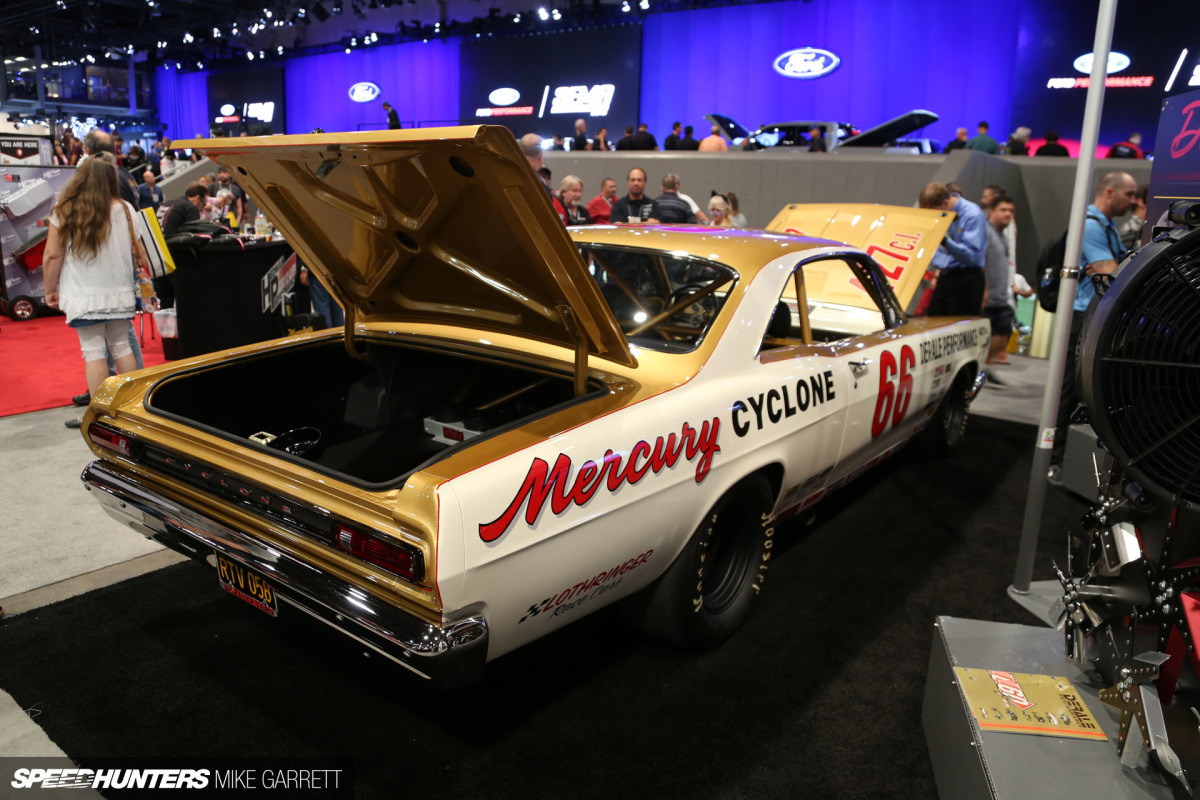 The Cyclone was another one of my favorites at the show, and the uniqueness of the base car is just the beginning. This build is everything cool about '60s stock cars with some really neat modern twists.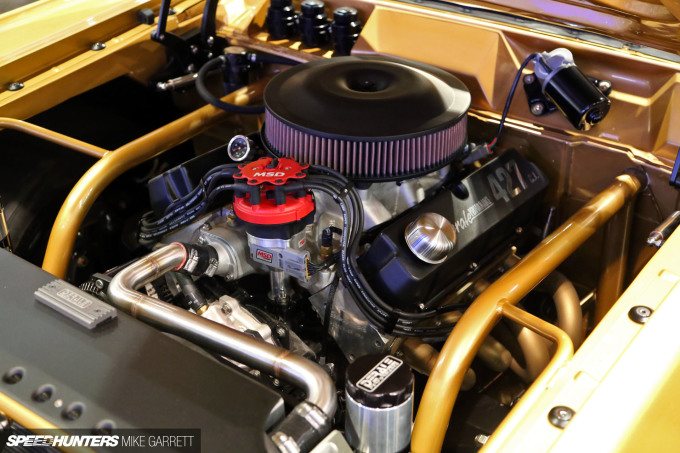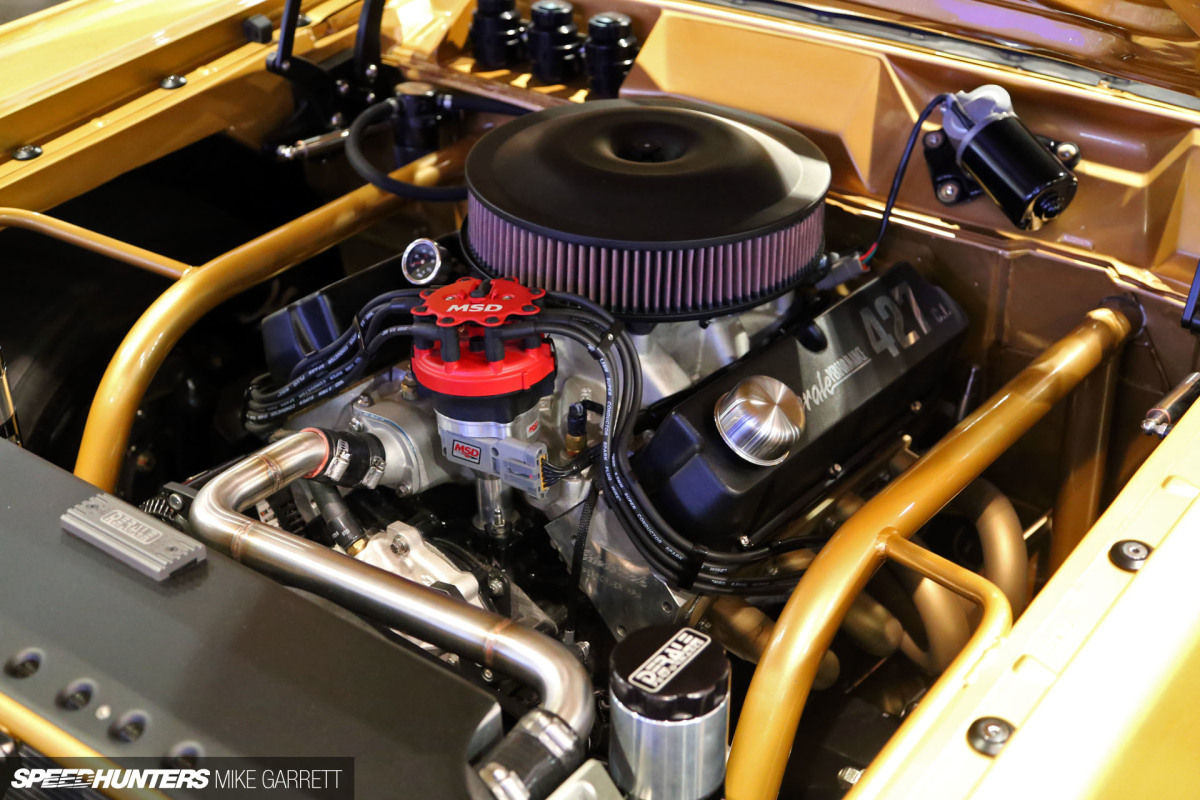 The chassis and suspension have been fully upgraded, but rather than dropping in something like a new Coyote 5.0-liter V8, the Mercury is powered by a stroked 427ci small block built by JMS Racing Engines. Of course, it's fully loaded up with a number of cooling components from the Derale catalog.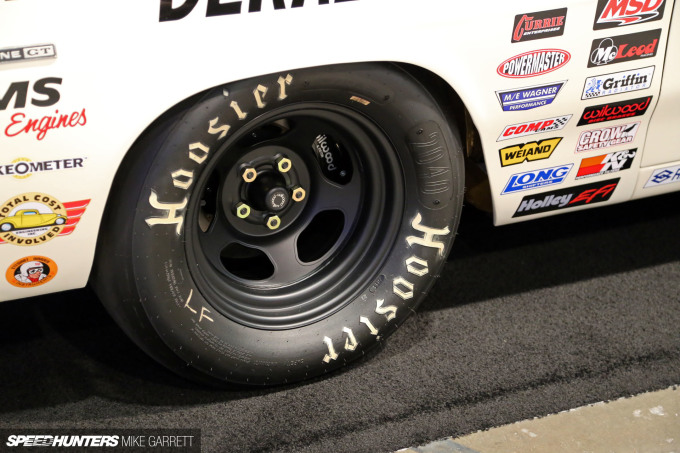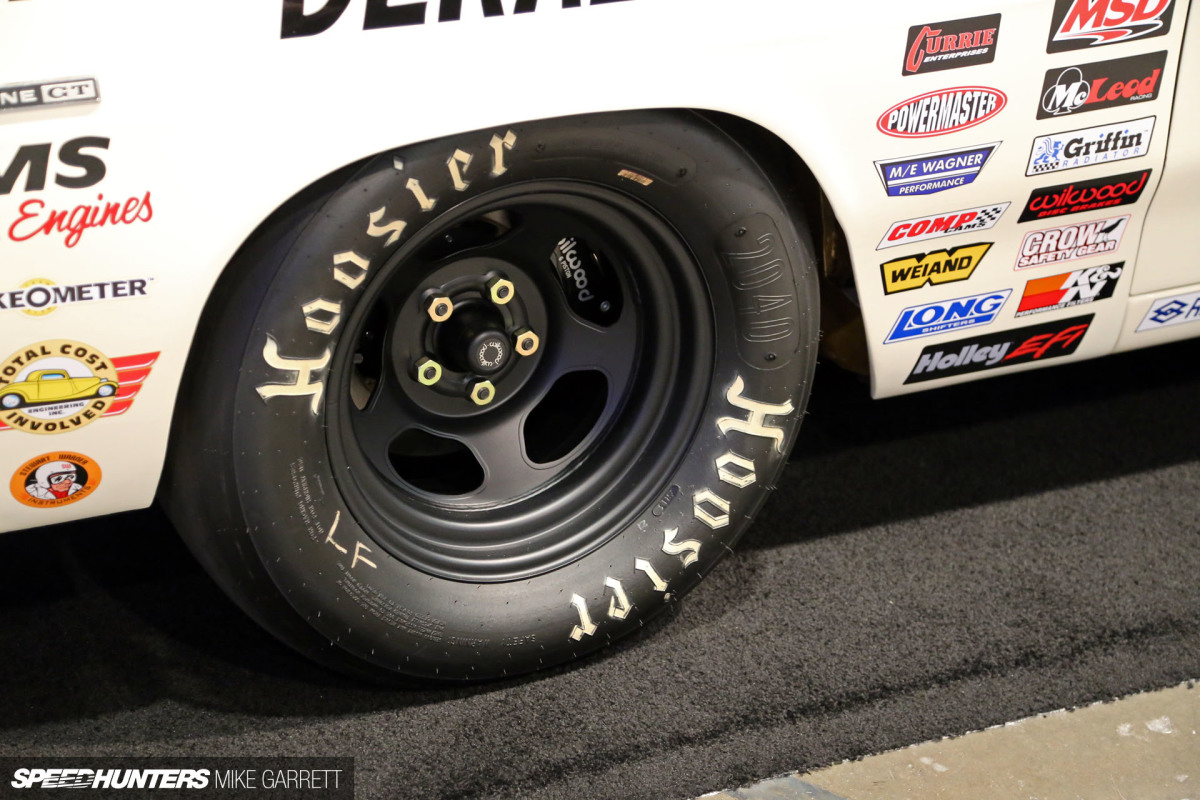 While so many SEMA builds are running large-diameter wheels with low profile tires, this one stays true to its NASCAR vision with 15-inch slots, Hoosier slicks and a stealthy set of Wilwood brakes.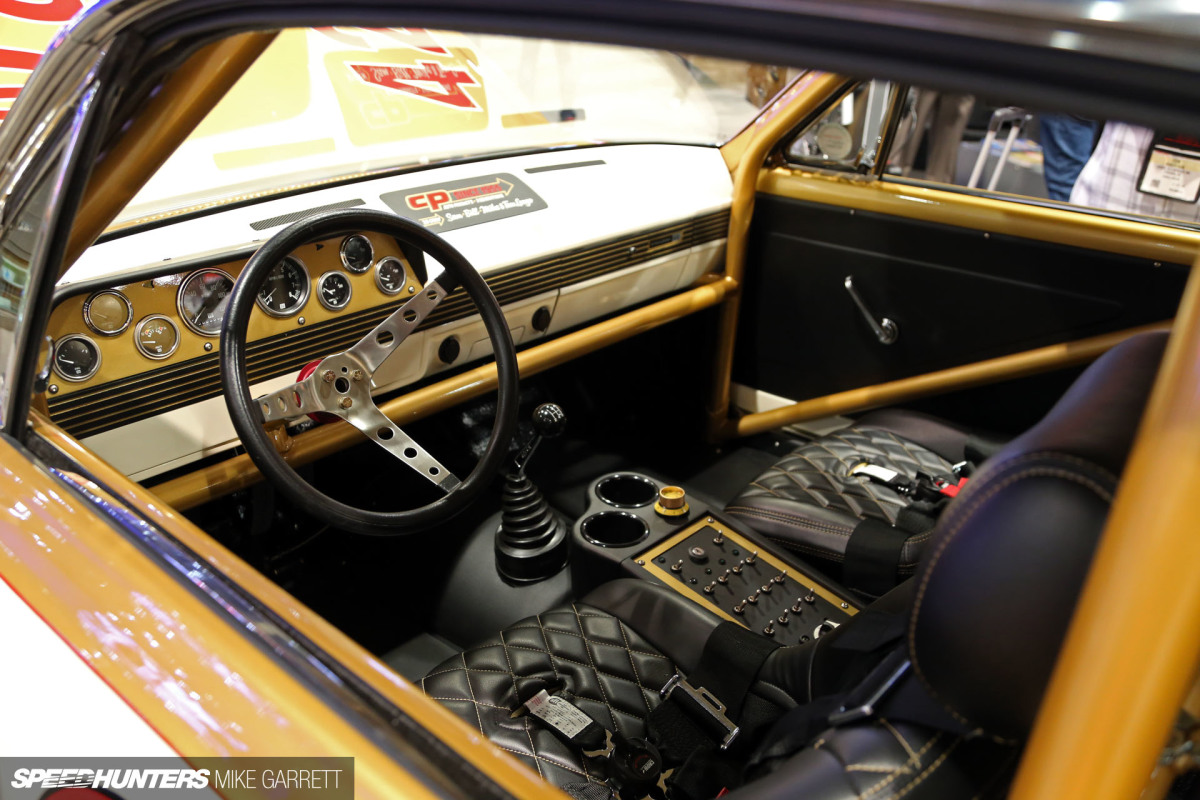 The interior is a perfect blend of the new and old, with a full cage and analog instruments, but also a few modern amenities like cupholders in the center console.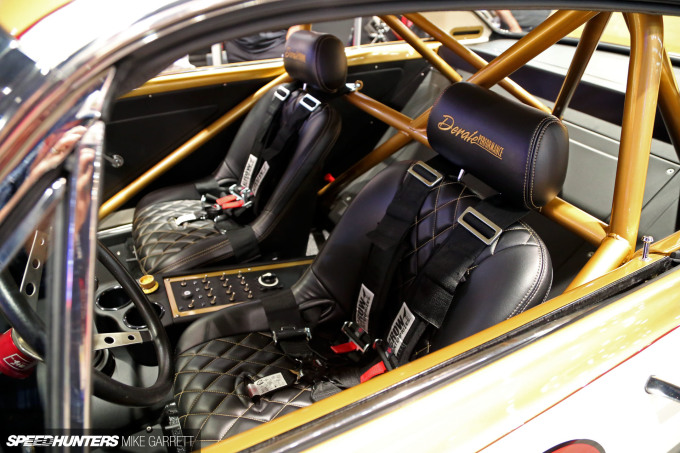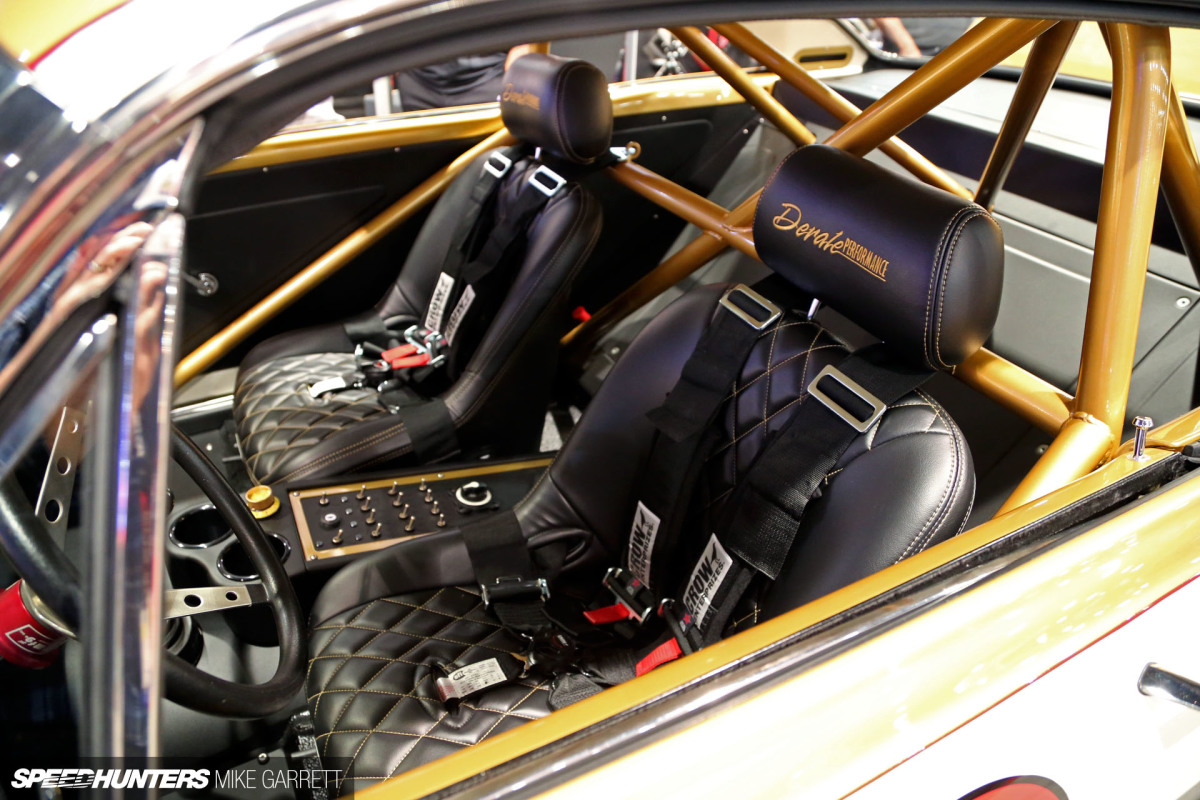 The attention to detail is outstanding. One of my favorite touches is the diamond pattern upholstery on the low-back bucket seats.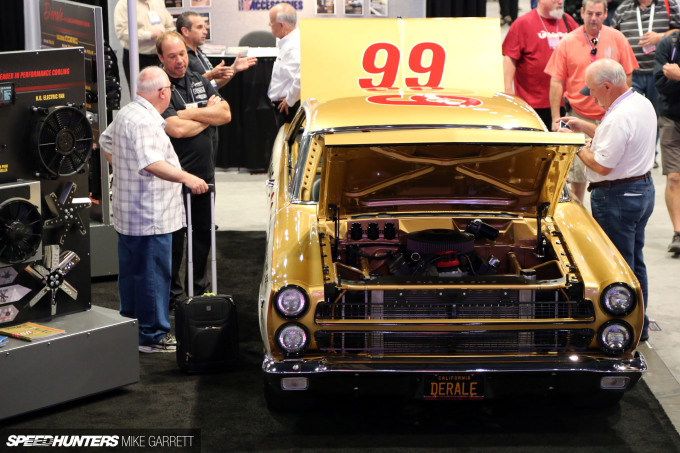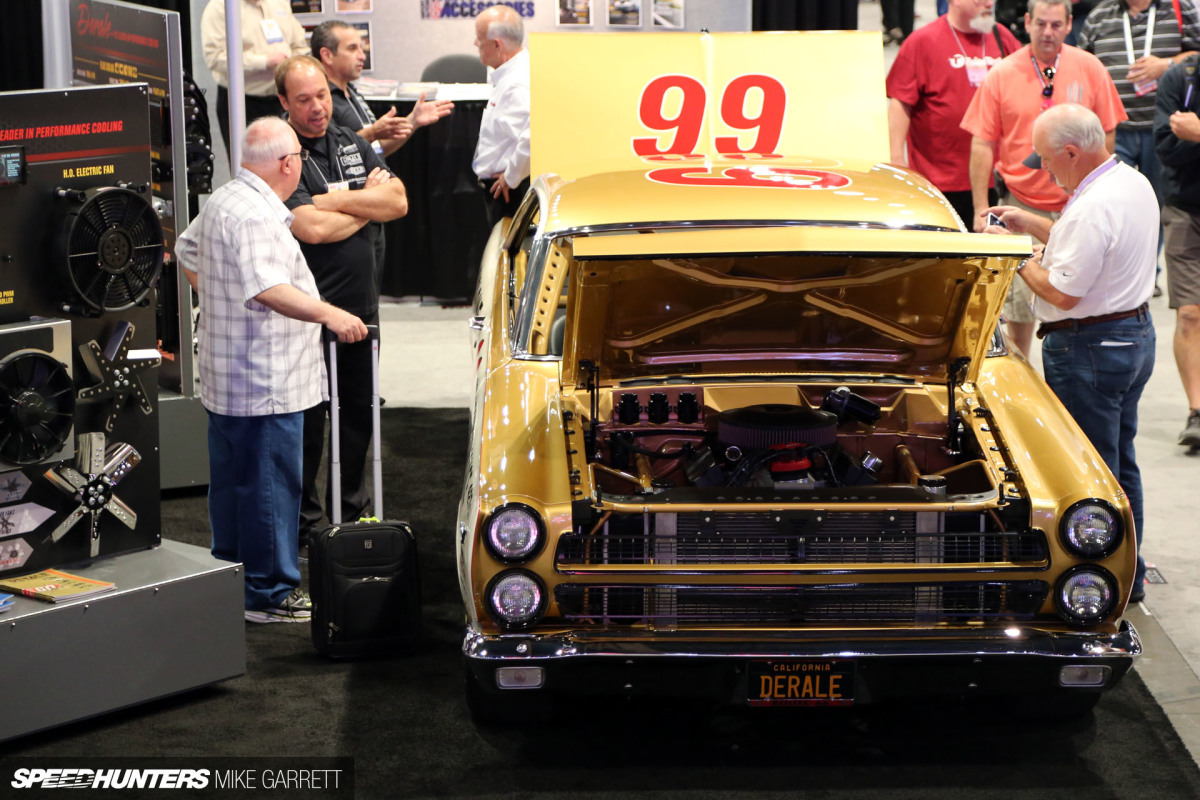 And then there's the vintage-style race car livery which looks like it came straight off the high banks of Daytona, circa 1966. It's perfect.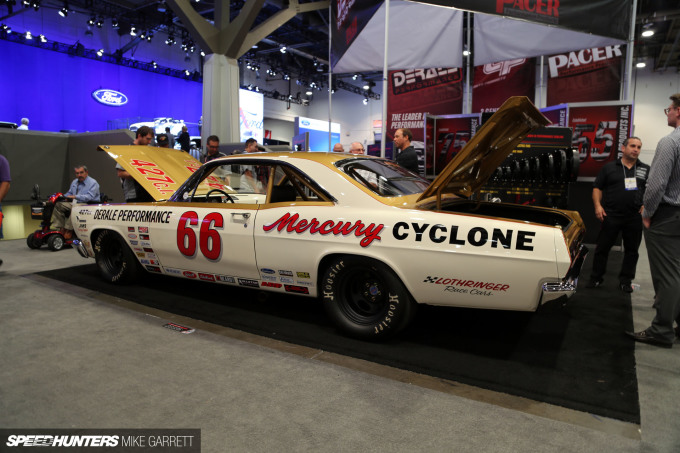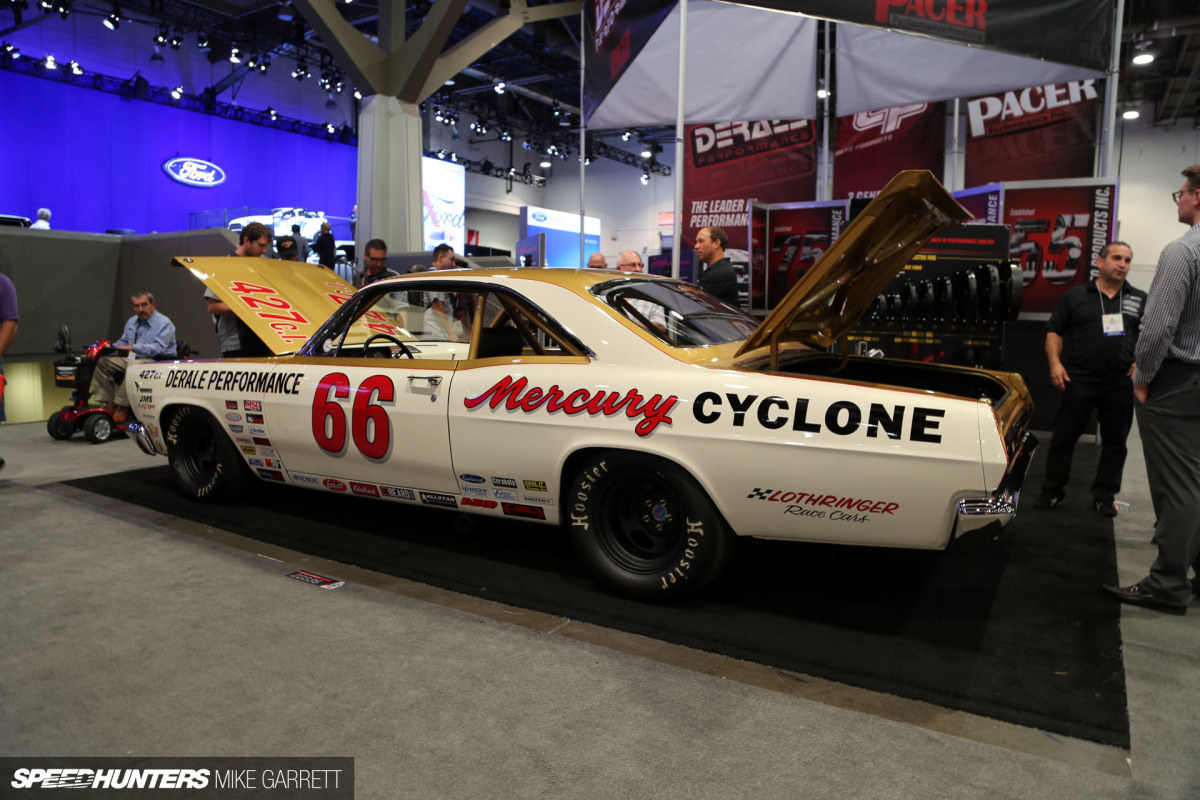 It's never easy to blend the classic and the modern into a single cohesive package, but this car manages to do just that. A big thumbs-up goes to the builders for capturing the spirit of 1960s NASCAR in a modern, totally streetable package.
Mike Garrett
Instagram: japanifornia
mike@speedhunters.com