Back in the day, Speedhunters was one of the first media outlets to cover the mayhem that occurs three times a year up at Ebisu Circuit in Japan's Fukushima Prefecture.
During 'Drift Matsuri' weekends, people are free to drift from 6:00am on Saturday morning right through until 4:00pm on Sunday afternoon on any of the tracks within the Ebisu compound. For those that enjoy a bit of sideways action it's nothing short of drift heaven.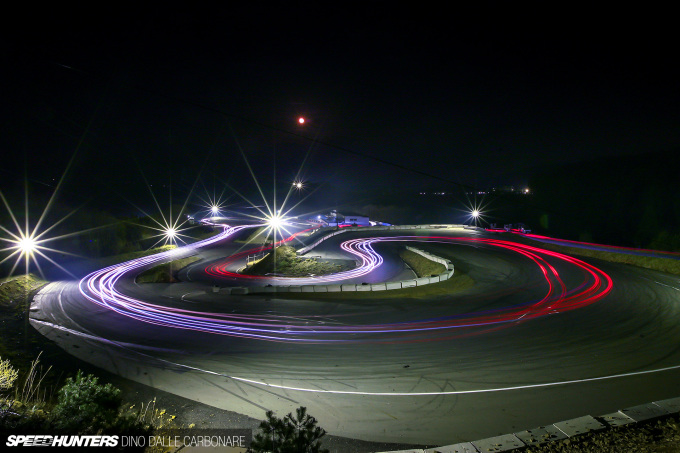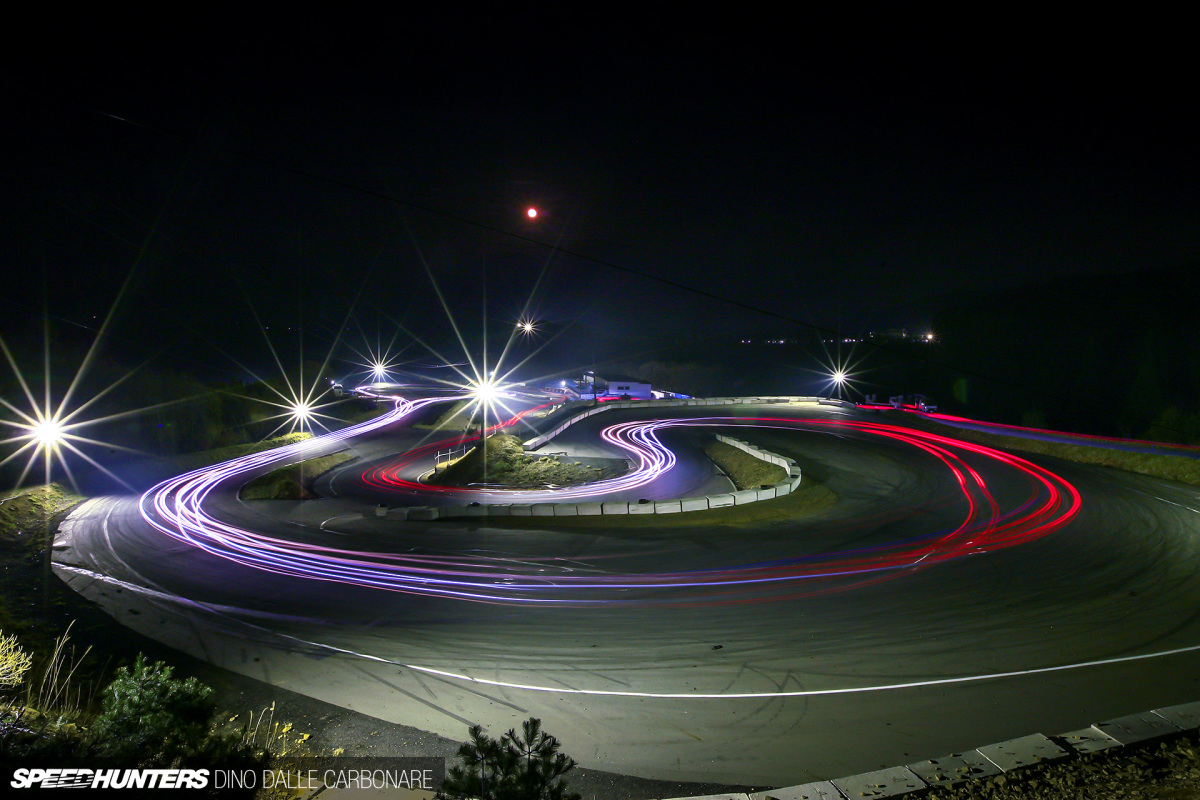 The first couple of times I covered the event the atmosphere was electrifying. You'd get all sorts of people too, from young kids starting off in naturally aspirated S13s to D1 drivers bringing their fully-prepped practice cars to hit Minami over and over again.
To experience the full impact of the event I used to sleep at the track. I'd fold my Legacy wagon's rear seat down and lay across the trunk, wrap myself up in a futon and allow the squealing of tires and limiter bashing put me to sleep. Of course I never got much shut eye, there was just too much happening for that.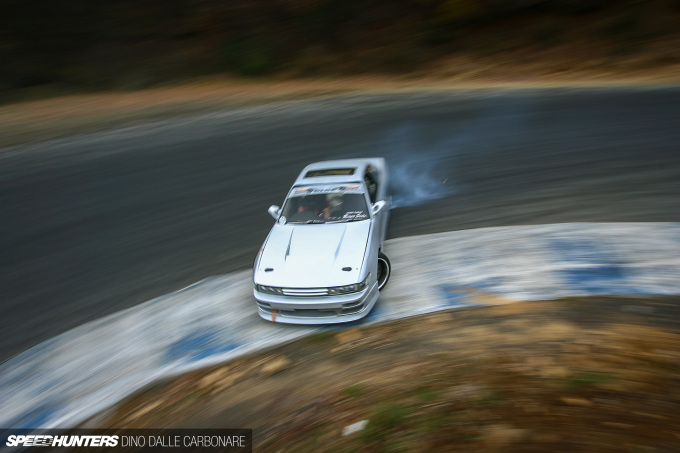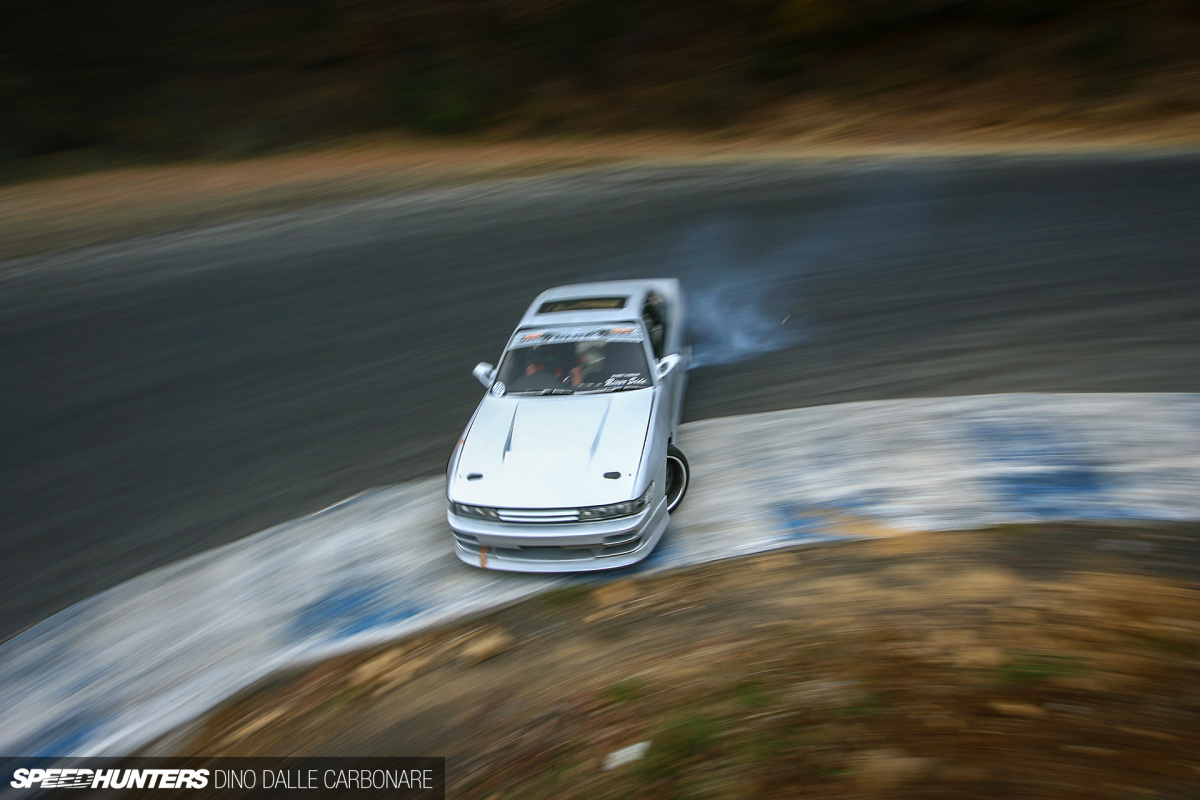 The countless opportunities for awesome shots and the camaraderie I witnessed really made the event special, but one aspect quickly became apparent. The whole idea behind the Matsuri is practice, lots of it, and often pushing beyond the limits that most would not test at a regular track day or competition.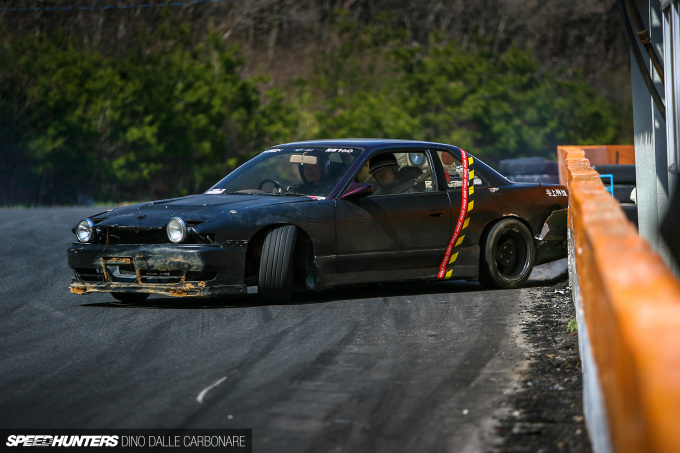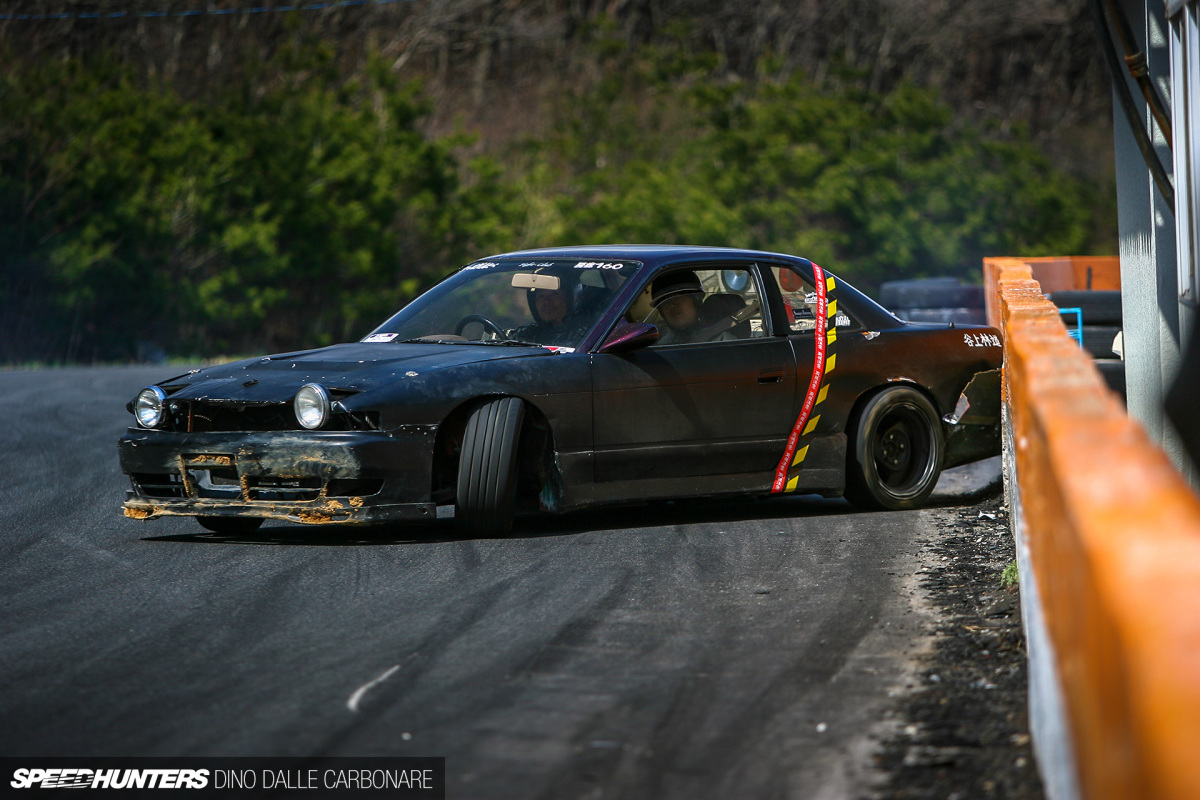 To do this, some participants got themselves behind the wheels of cheap cars and proceeded to tap walls and other friends' cars, and by the end of the weekend – if they made it that far – they were left with nothing more than an unsalvageable wreck. And so the 'missile' was born; a practice car you don't mind destroying for the pure exhilaration of doing stuff you wouldn't dare with your regular drift car.
It was cool seeing these beat up cars the first time and the second time too, but then it struck a nerve. These guys were destroying chassis that held high demand in the drift community and were quickly becoming scarce through age alone, so the more I saw it happening the more it seemed wrong. And that's before you even start thinking about safety.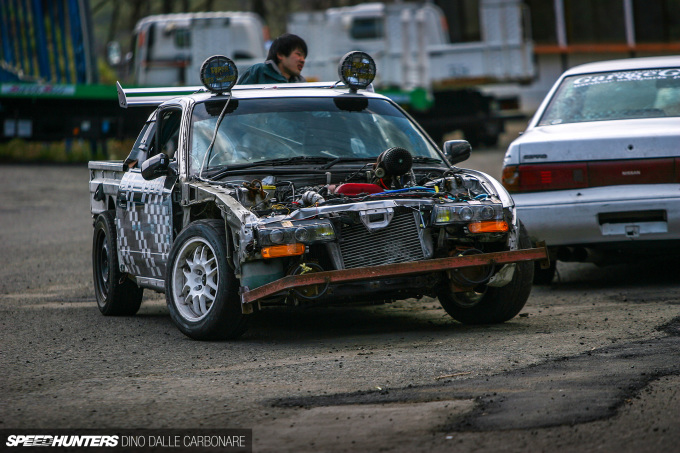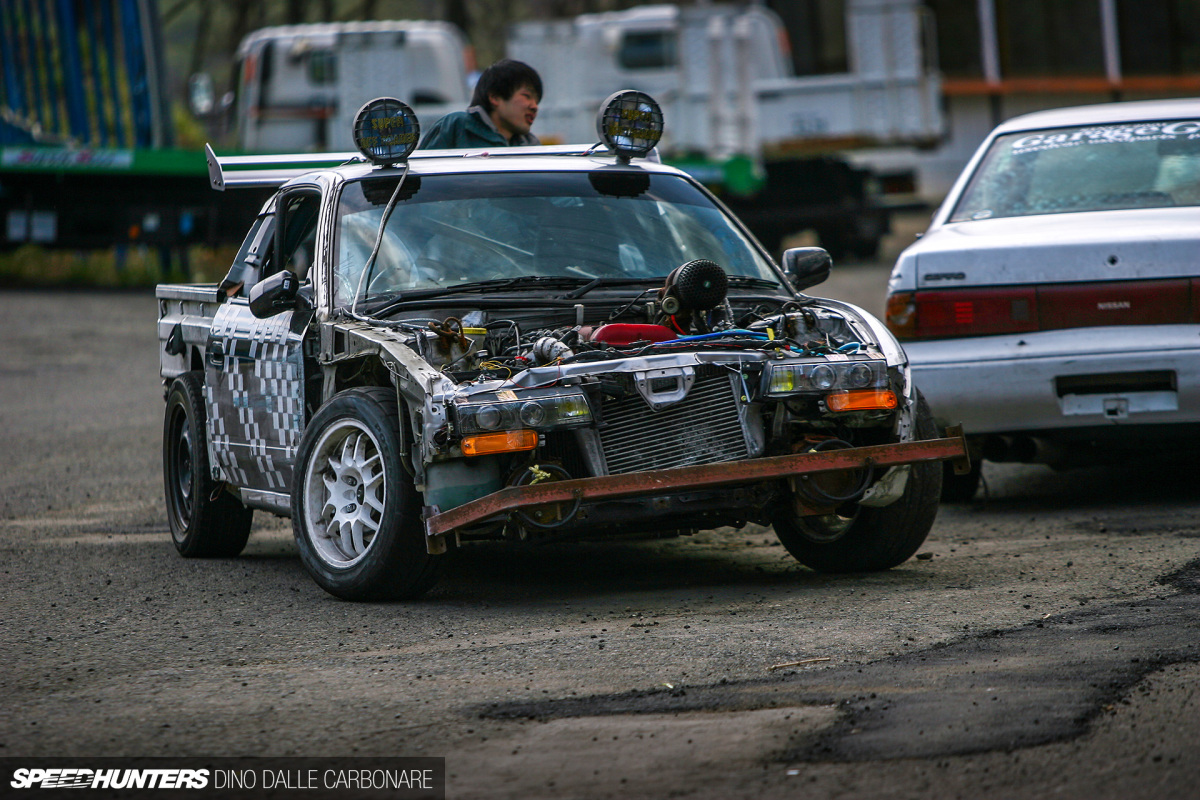 I haven't been alone in this thinking, and now it's come to the point that Ebisu Circuit together with Powervehicles – who make it possible for so many foreigners to participate in the Matsuris and the Gaijin 'G1′ Grand Prix, have collectively said enough's enough.
Essentially, Ebisu won't have it any more. They will no longer accept missiles.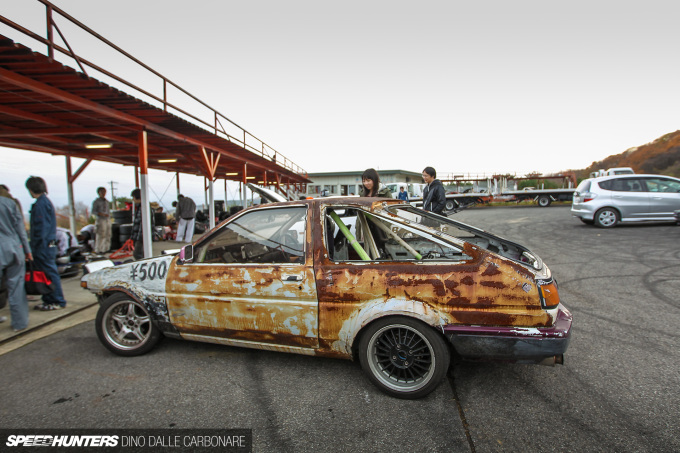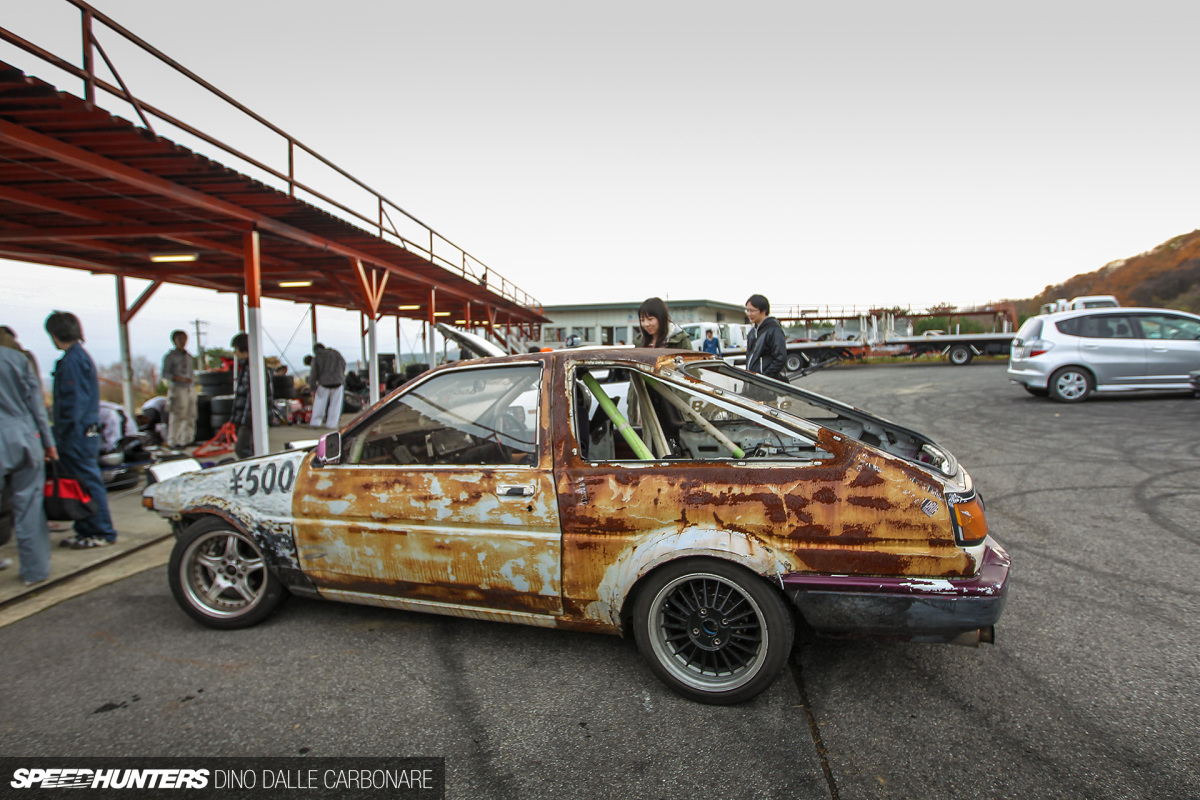 Small dings and accidents happen all the time, and that's okay, but whether or not cars will be allowed back on the tracks at Ebisu will now depend on how well they're repaired after an incident. If a car is not repaired to an acceptable safety level as determined by Ebisu officials, it's game over.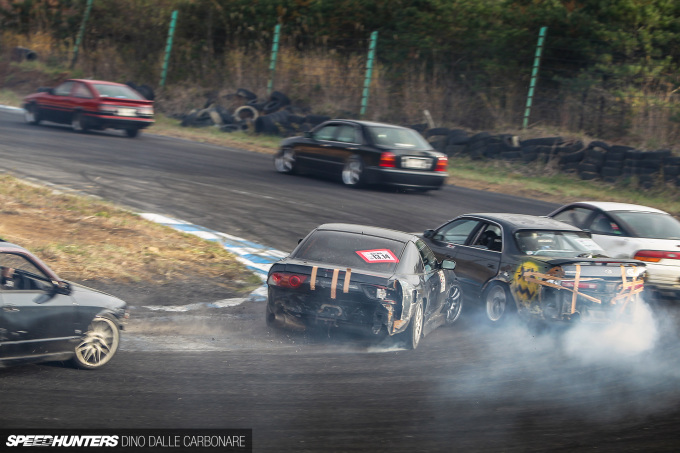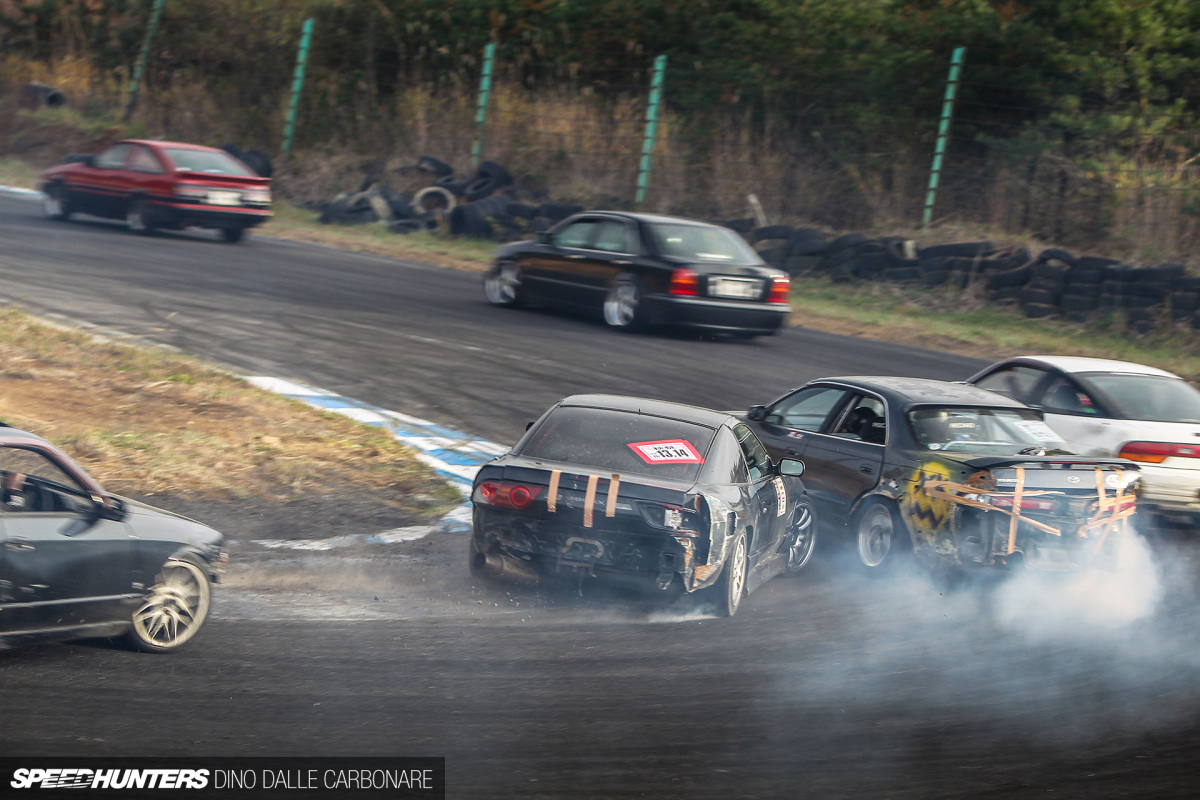 This will force people to drive with more care, be more respectful of others, and most importantly, take safety more seriously. As Andy of Powervehicles told us, "When cars are like a crushed beer can they won't hold up in a big wreck. People are faster these days, tires deliver good grip, you are really moving so your car needs to be safe."
Then of course there's the image of the sport. Ebisu prides itself on being the home of drifting, a place drifters all around the world dream to drive at, so allowing semi-destroyed cars on track only tarnishes the reputation.
It's a controversial topic, but the question is: where do you stand?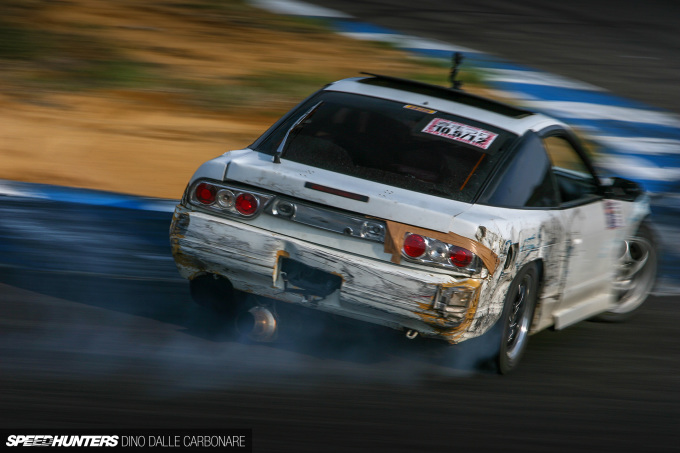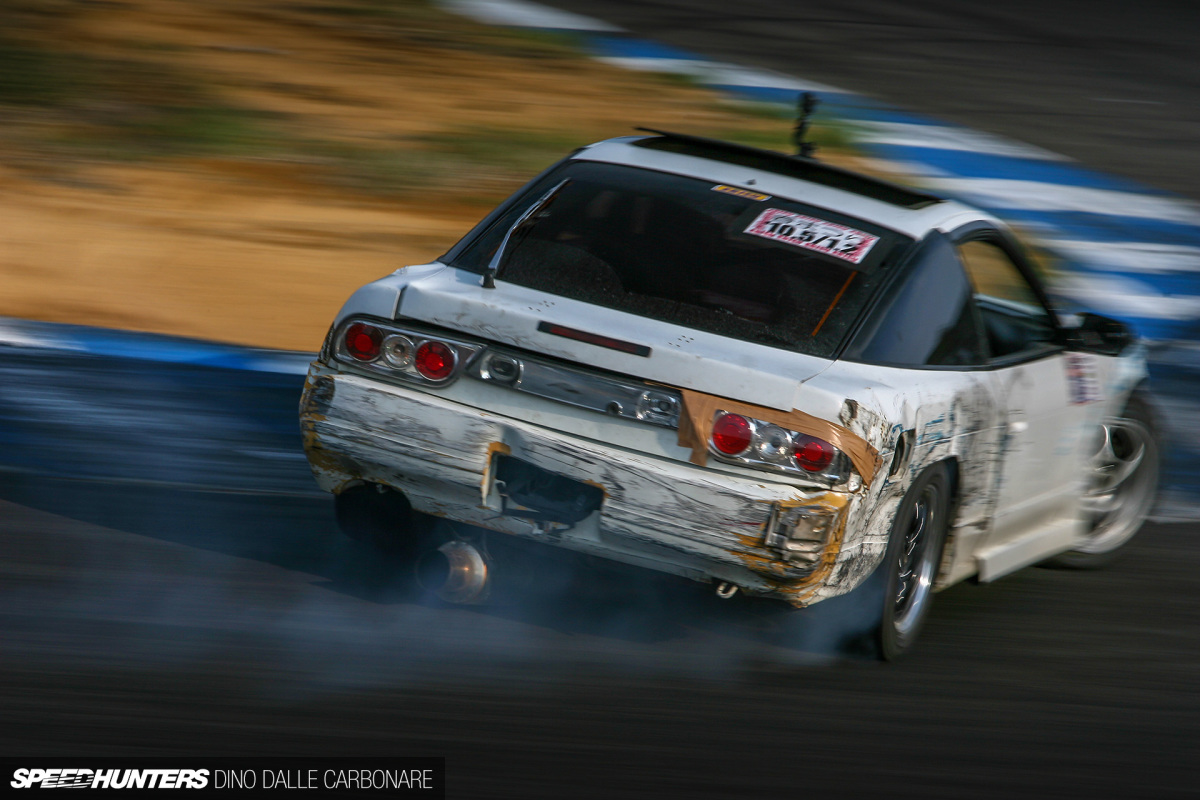 A practice car is a practice car, and therefore it's expendable and should be used to test the limit, right? But where are those limits? I've seen Daigo Saito drive at Drift Matsuris over and over again, and despite his practice cars taking some serious hits, they were always fixed and safe. He'd never put anyone else on track in danger.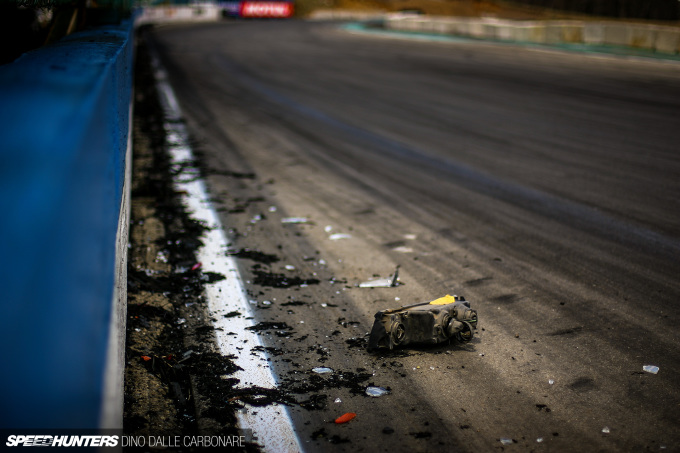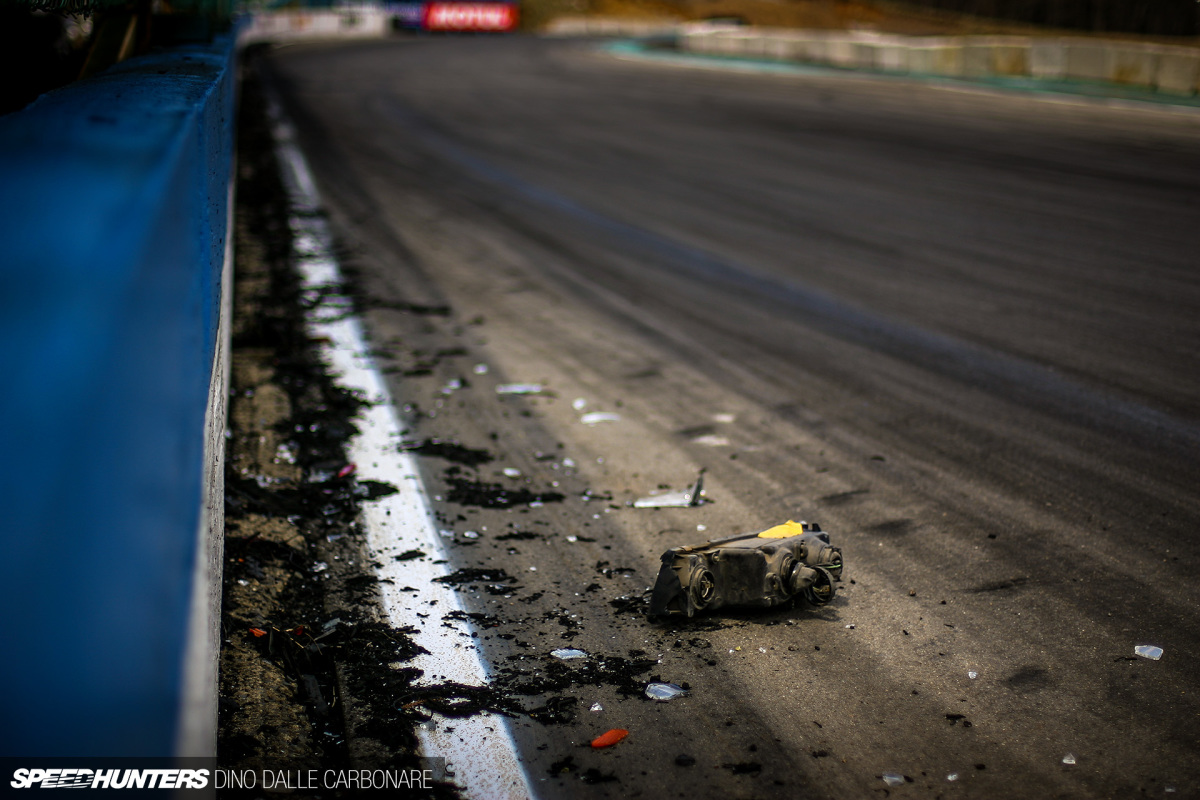 I personally think the guys at Ebisu and Powervehicles are doing the right thing. Do you?
Dino Dalle Carbonare
Instagram: speedhunters_dino
dino@speedhunters.com
Thanks to Andrew at Powervehicles.com for the additional images