Positivity Is The Key To Success
If I had to name the single best aspect of the Japanese car scene, it would have to be that nobody judges. I've touched on this before in some of my stories, but I can't help returning to it every once in a while.
Having just spent some time stateside for SEMA, I was left really overwhelmed by the sheer size of the US aftermarket scene. What let it down for me though was how quickly people make snappy judgements and the automatic discrimination that comes from it. But what's it all for? Is it all really needed? Why can't people be left free to do what they like without someone calling them out for some reason or another?
If it wasn't for the opposite mentality being the norm in Japan, many JDM styles would have never been born. That's a fact. It's exactly why guys like Kato-san at Liberty Walk are given space to thrive; they concentrate on developing a style, do what they like and in the process have a ton of fun.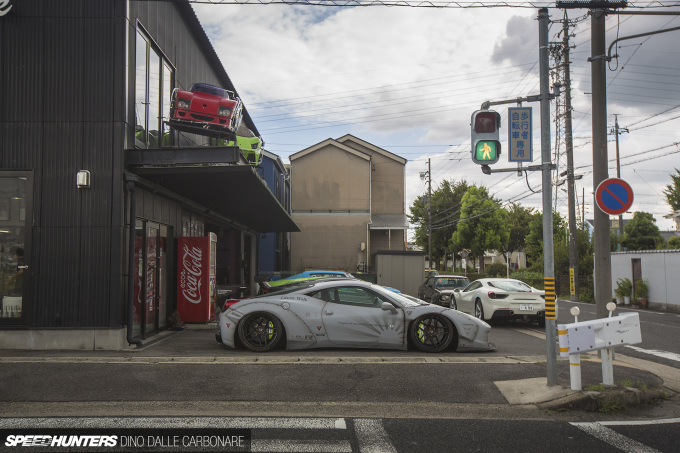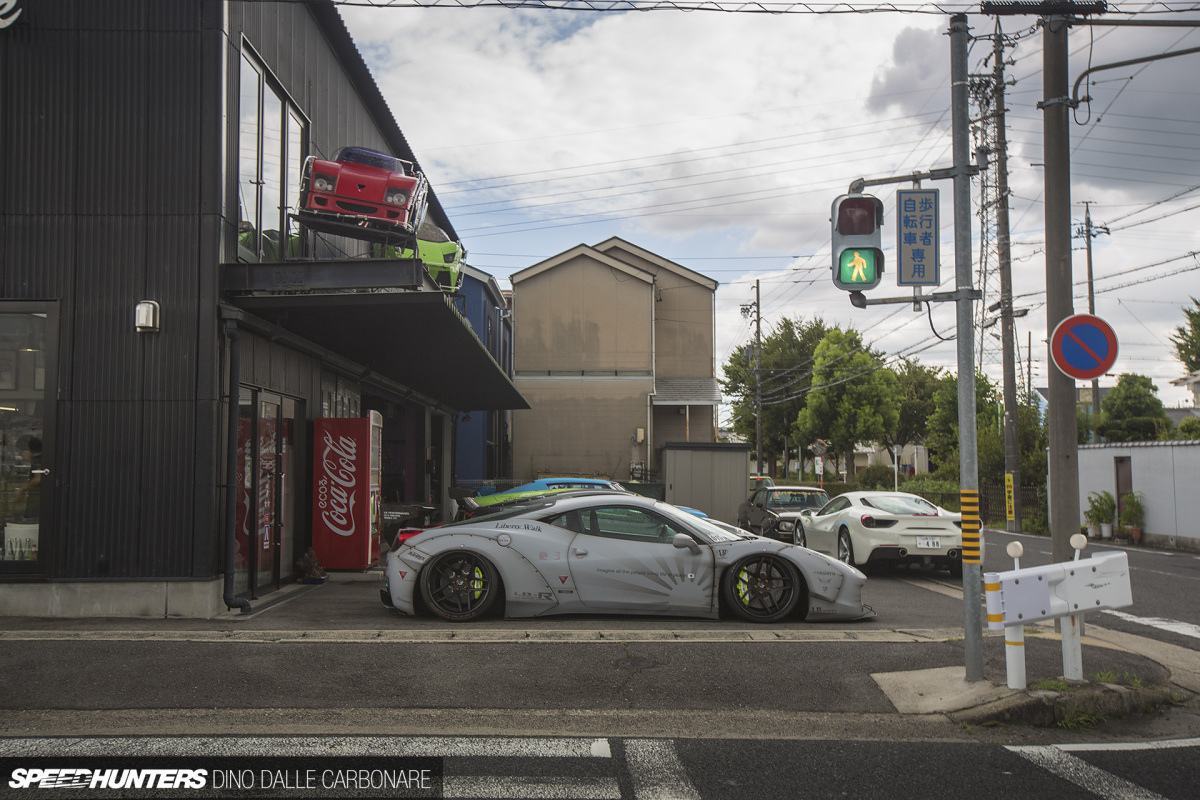 There is a lesson we can all learn here, one that I am exposed to every time I visit Liberty Walk HQ just outside of Nagoya. And whenever I'm in the area I do try to stop by as there is always cool stuff to see, new projects in the making and the company's most well-known cars on display.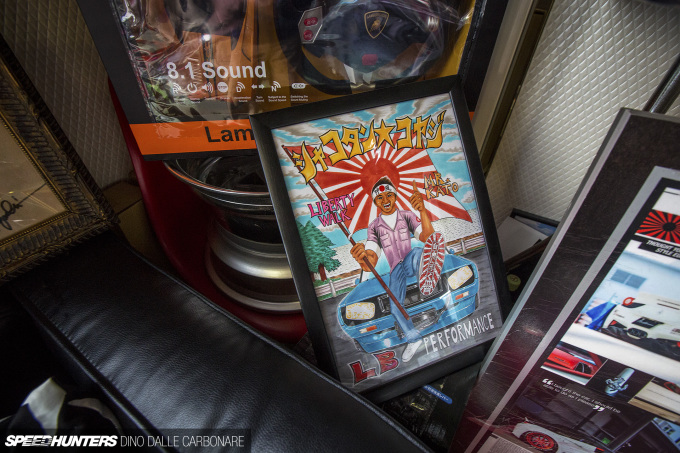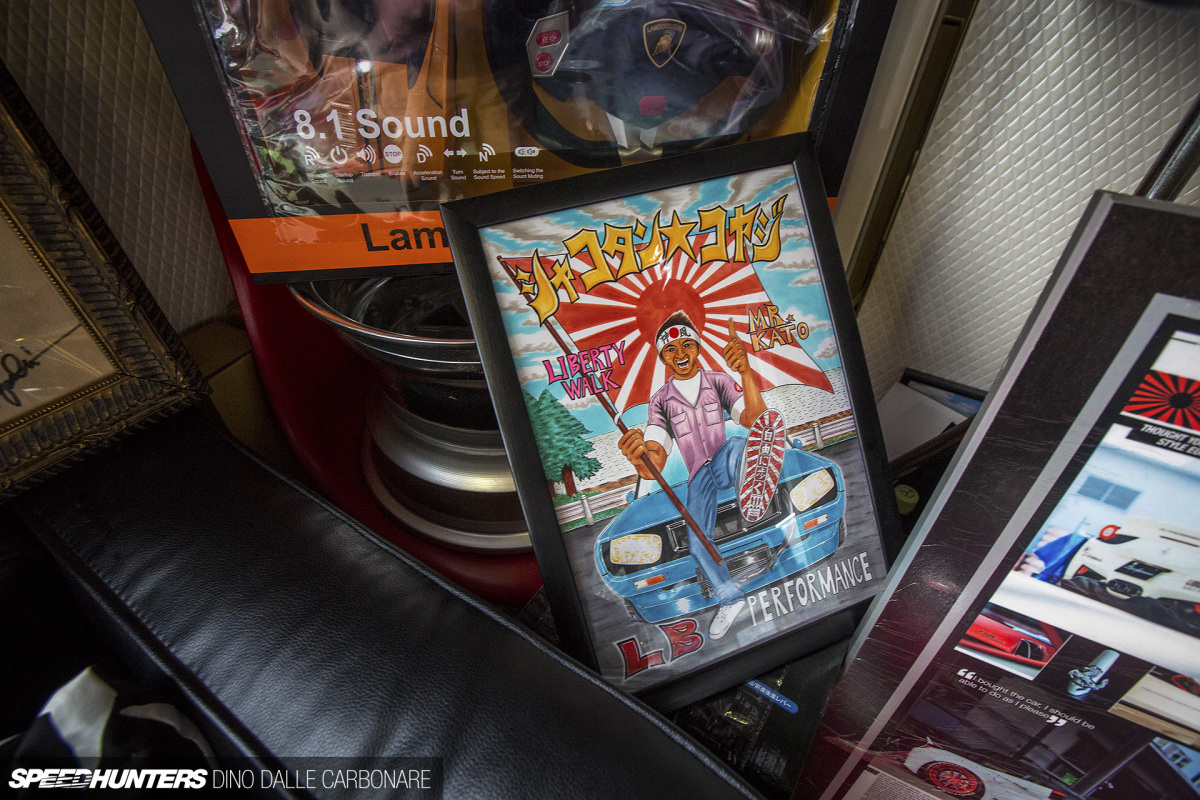 Plus, it's always cool to meet up with Kato and have a chat about what he has coming up for the year ahead. And trust me, his 2017 Tokyo Auto Salon line-up will be sure to shock as he dives even deeper into the yankee and bosozoku cultures he continues to draw inspiration from.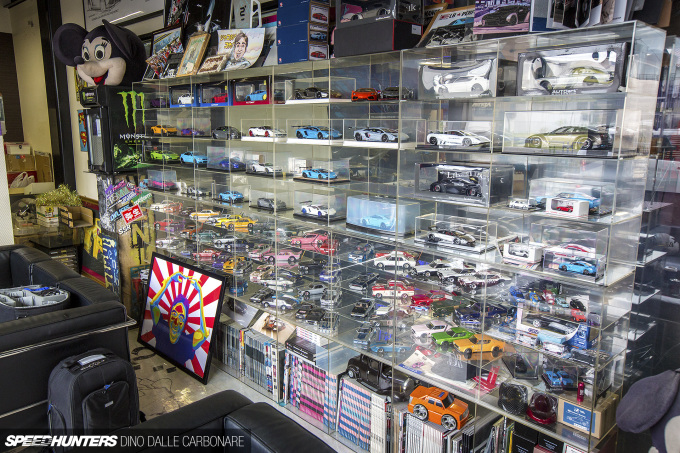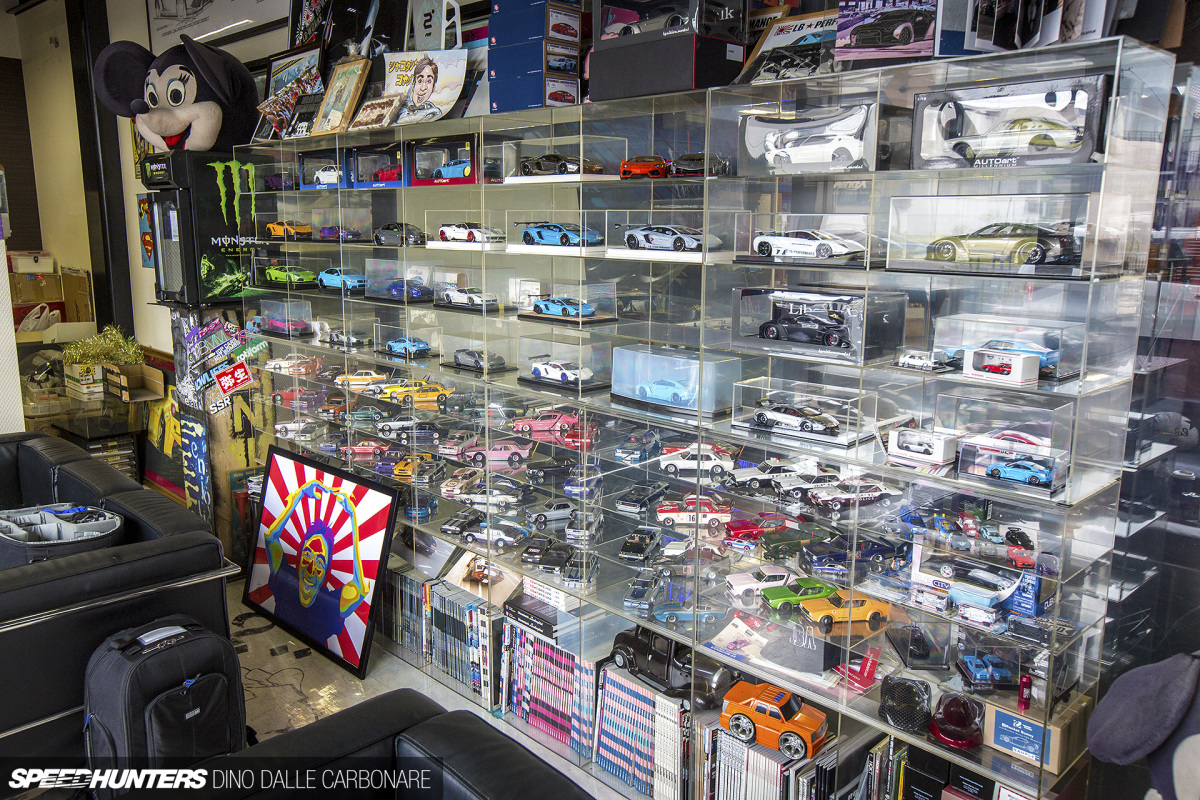 The first port of call for this visit was the garage building where cars are stored after they get built – Liberty Walk's paint and body shop 20 or so minute's drive away.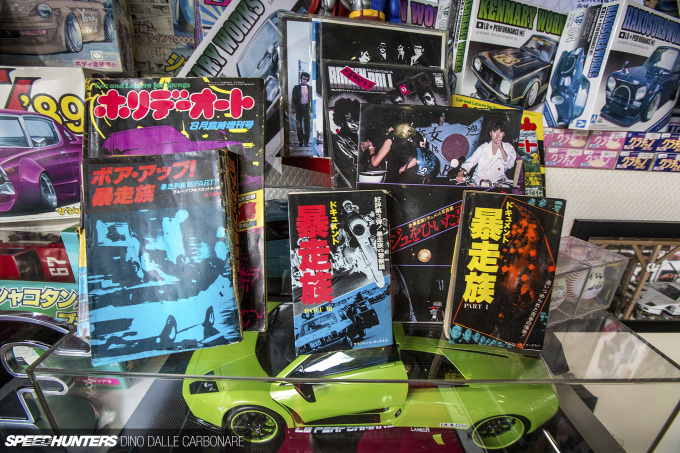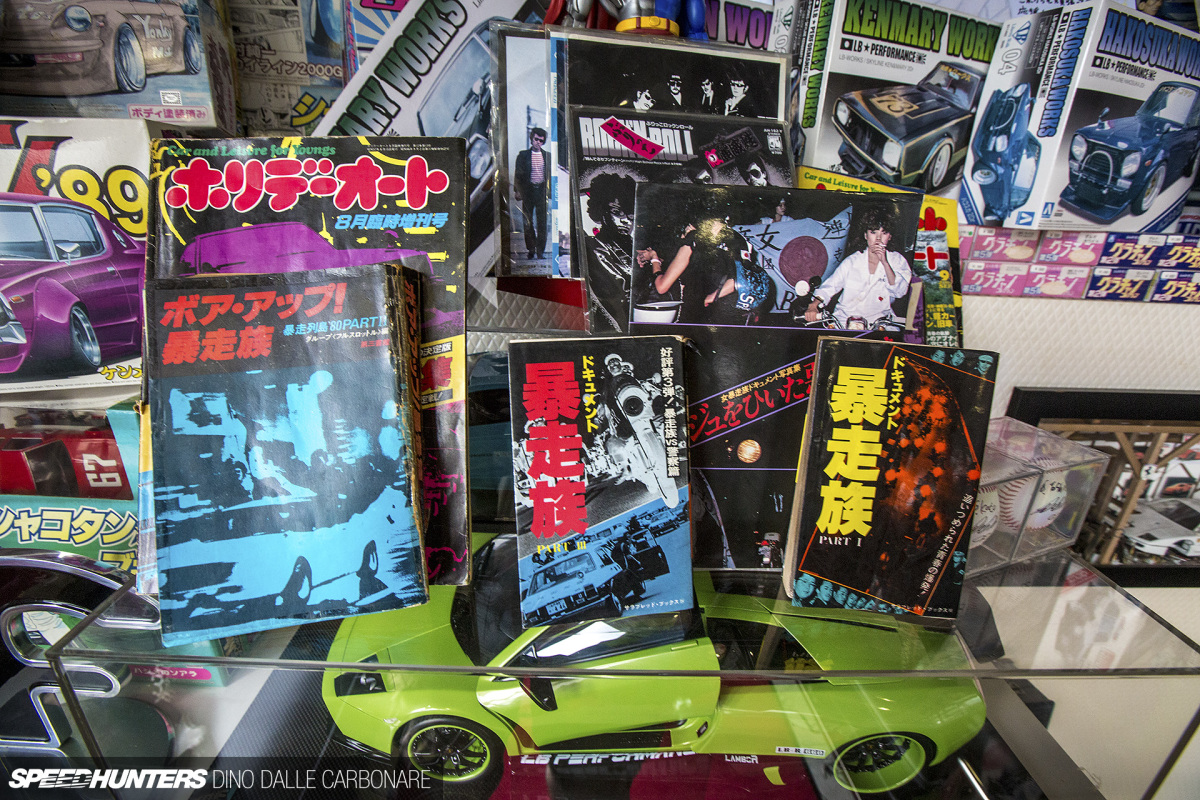 Inside the showroom there's a huge amount of memorabilia to check out; it's got that epic mancave feel about it that you get in many Japanese shops, TRA Kyoto and RWB included.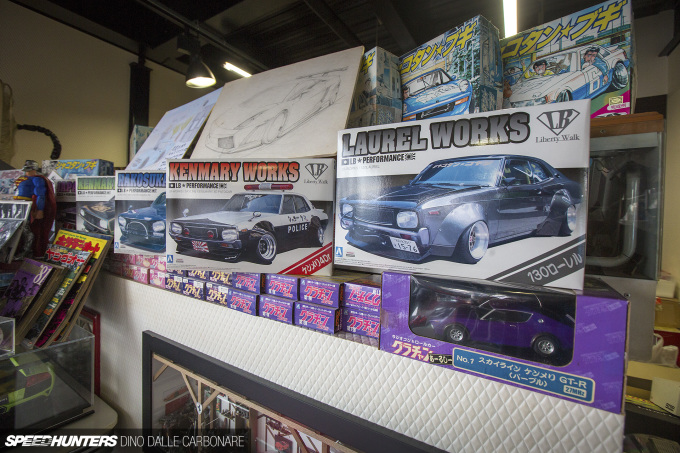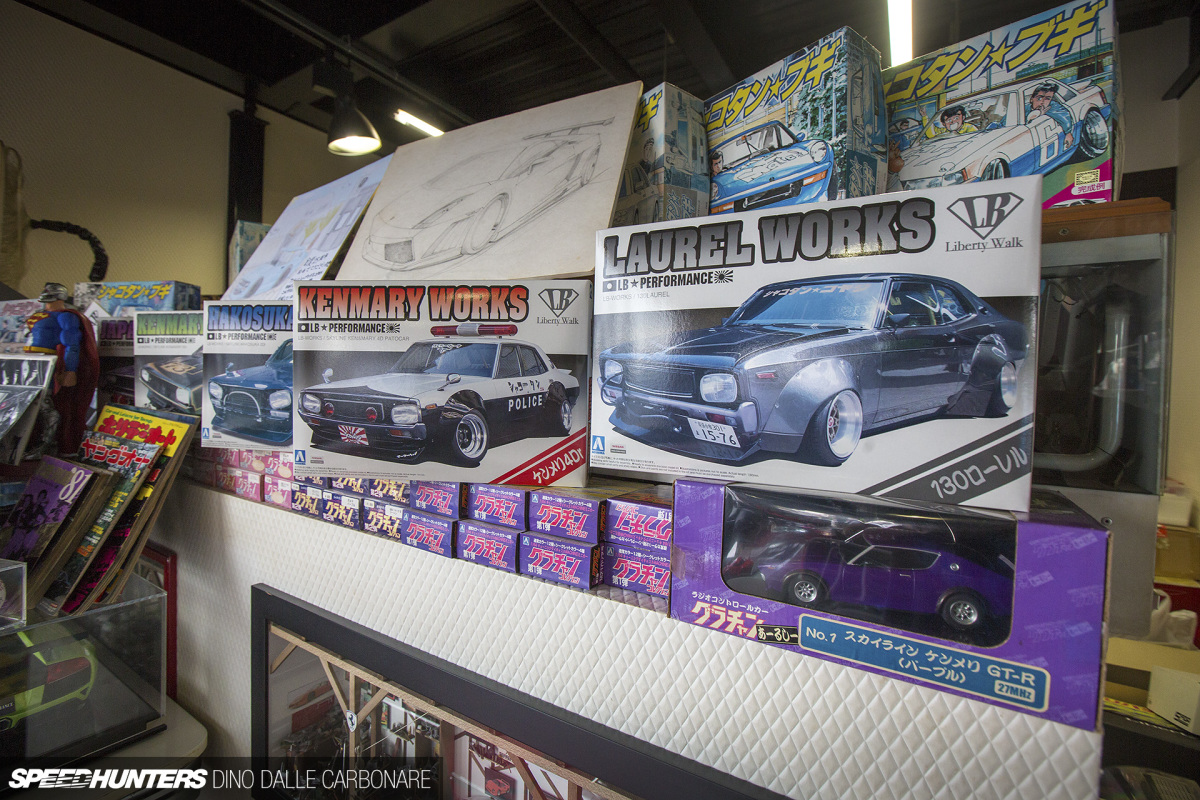 Included in Kato-san's eclectic collection are plastic models of his most famous shakotan builds, all available to purchase.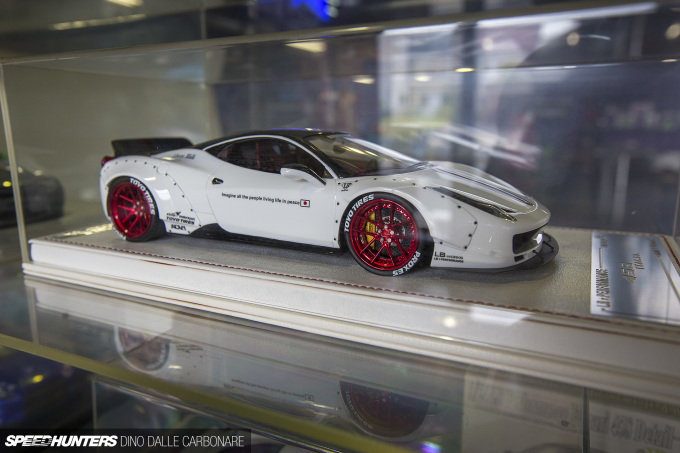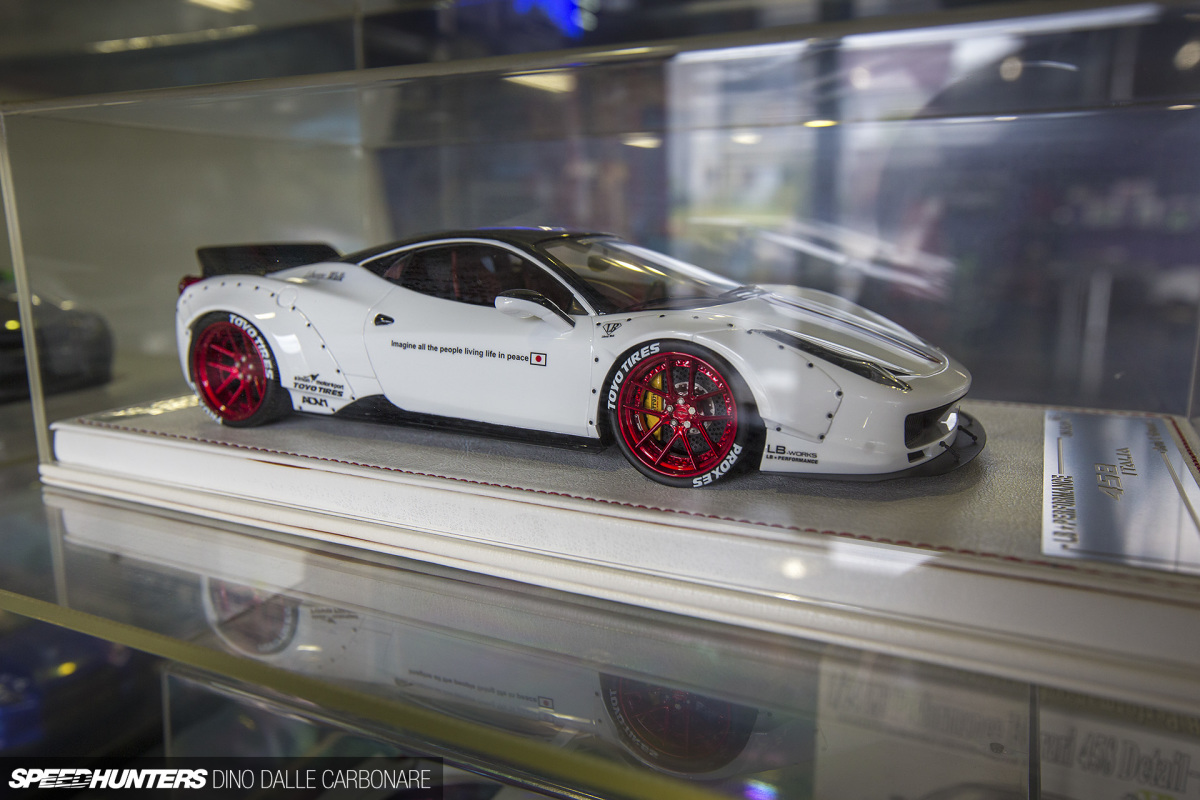 If building model cars yourself seems a tad tedious there are plenty of diecasts available too, each in a variety of scales and all perfectly replicating the looks of the real Liberty Walk creations.
The Cars That Make LBW
I don't know about you, but I do prefer the real thing, so I had to step outside to see what selection of cars were present on this particular day. I was intrigued by the presence of a brand spanking new 488 GTB. Of course, it's hard not to draw certain conclusions, but I was told it's owned by a customer (who owns another car), who just dropped by for a visit. Needless to say, the 488 will eventually get over-fenders – it's just a matter of time.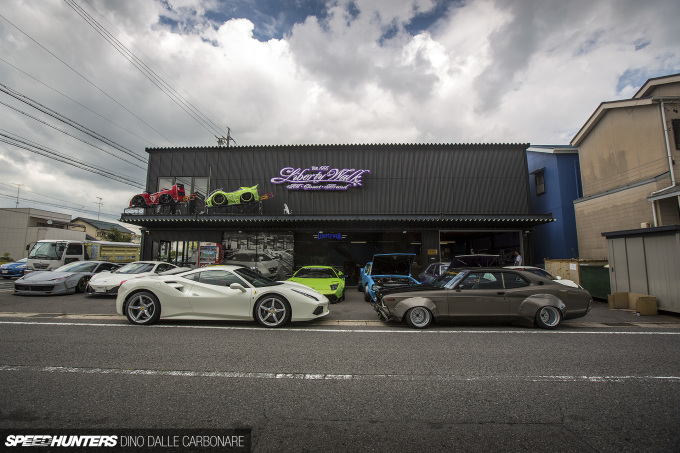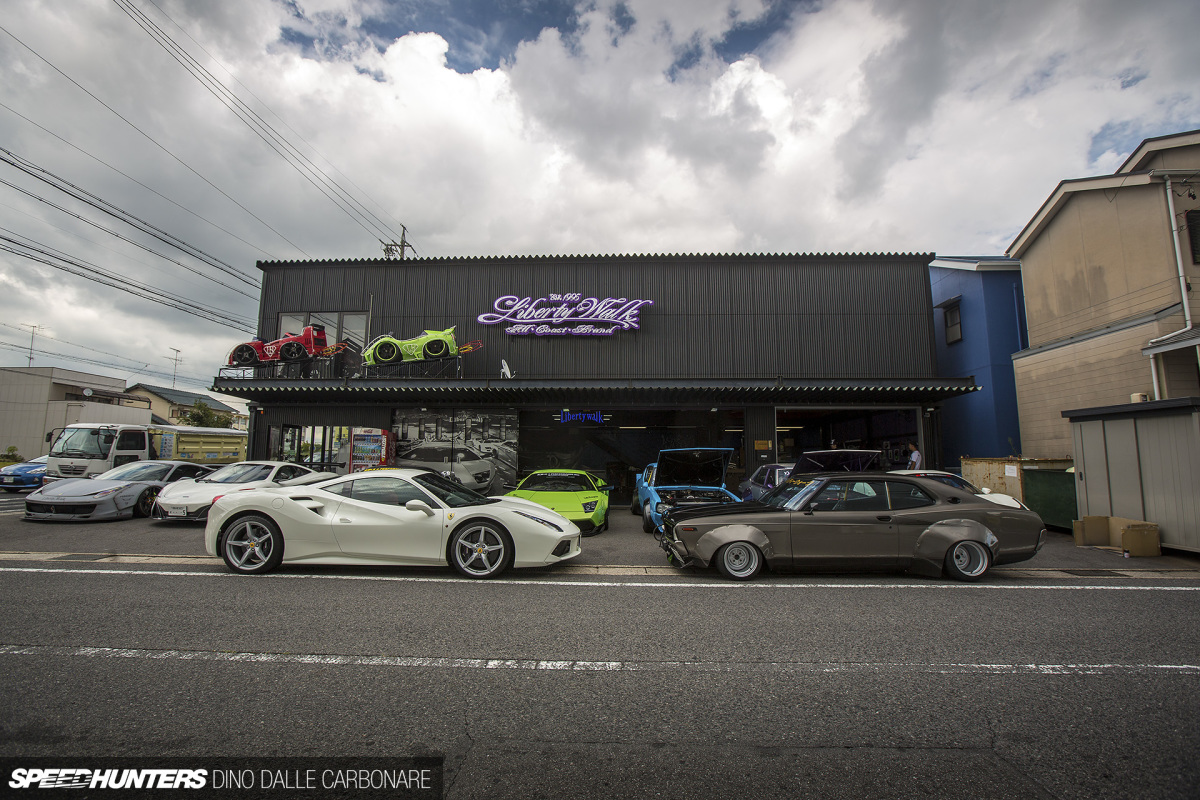 If you don't like that, there isn't much Kato can help you with. He's someone who is surfing a wave of passion and positivity, he's in a position to do what he likes and draws much enjoyment from it. Negative opinions don't even register on his radar and that is an awesome approach if you ask me.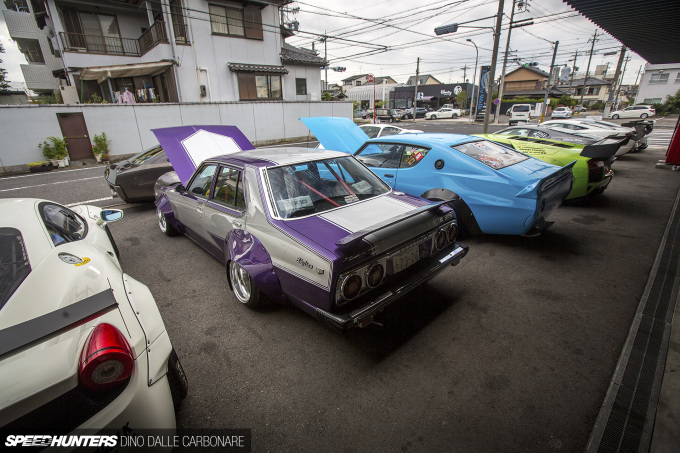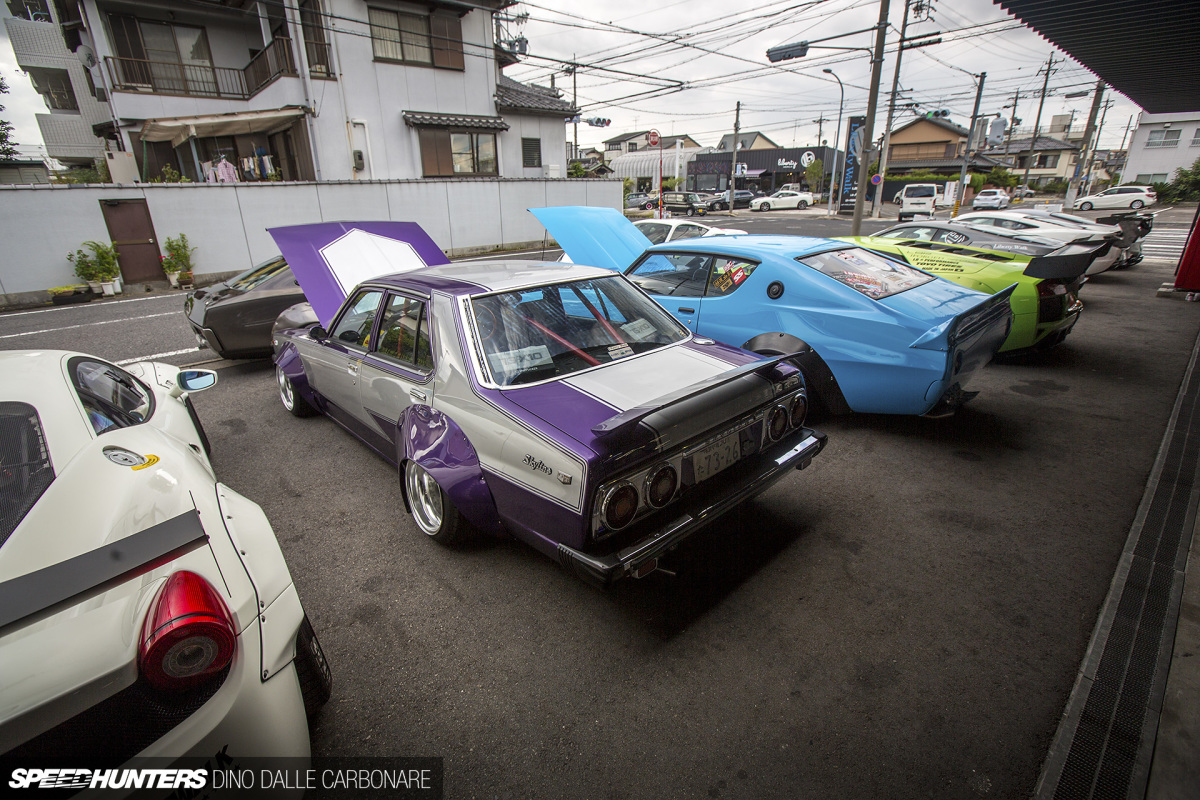 Kato-san's collection and taste in cars is pretty diverse, the only real common factor that links them is the need to make a statement.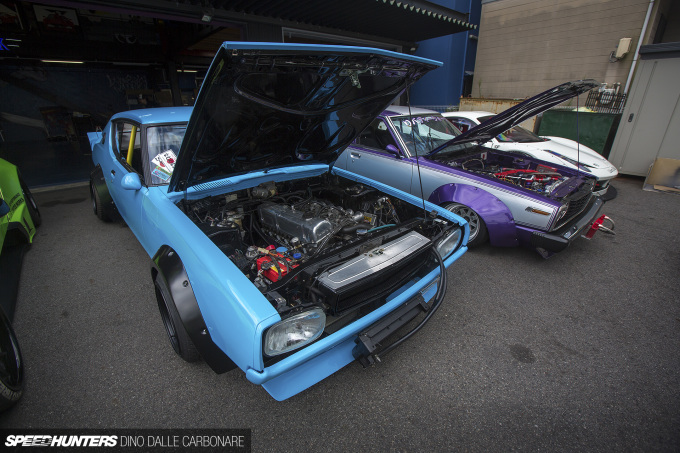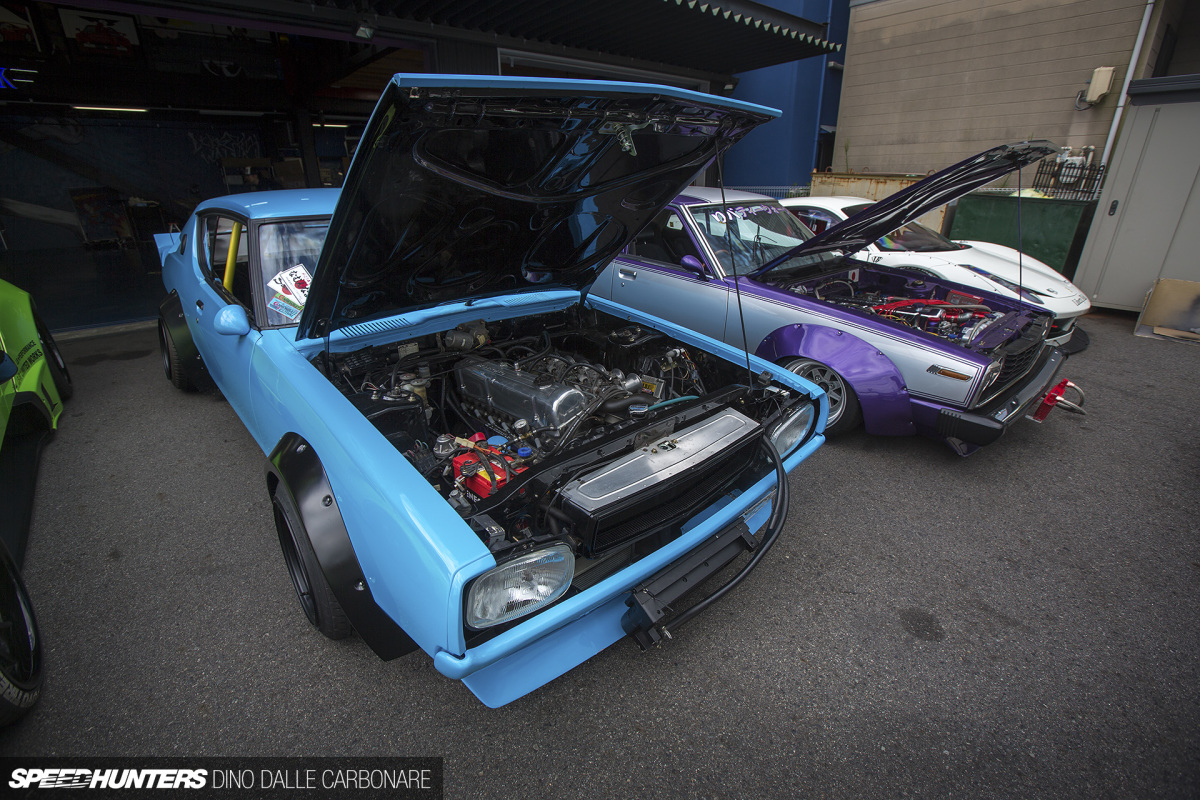 For me, the Kenmeri he built in collaboration with Mizuno Works in 2014 remains his greatest creation. It's the perfect expression of a shakotan car done right, and because of this it has an inimitable presence.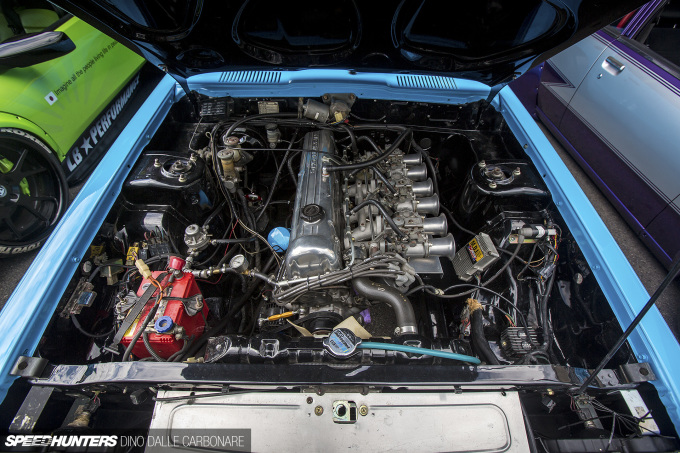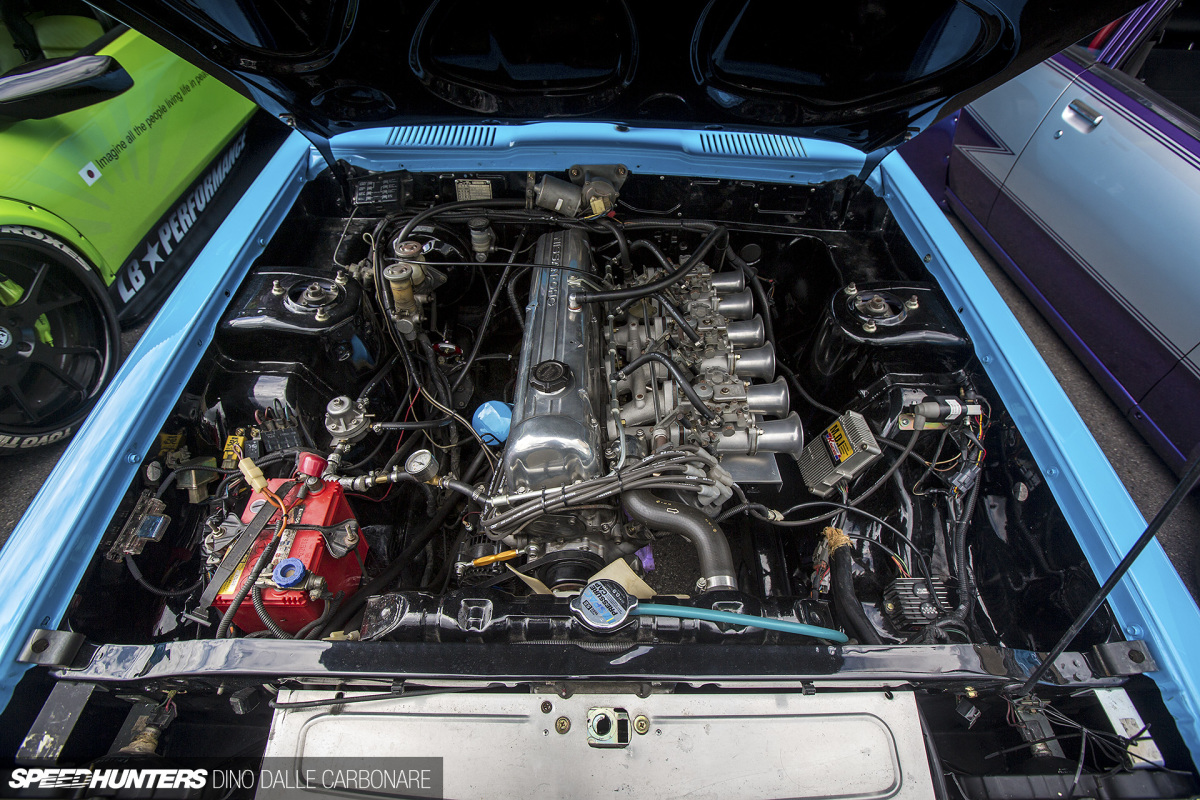 The greatest part of it all is that it's not only for looks – it has substance too. That's thanks to a fully-built, stroked L28 capable of delivering over 100 horsepower per liter.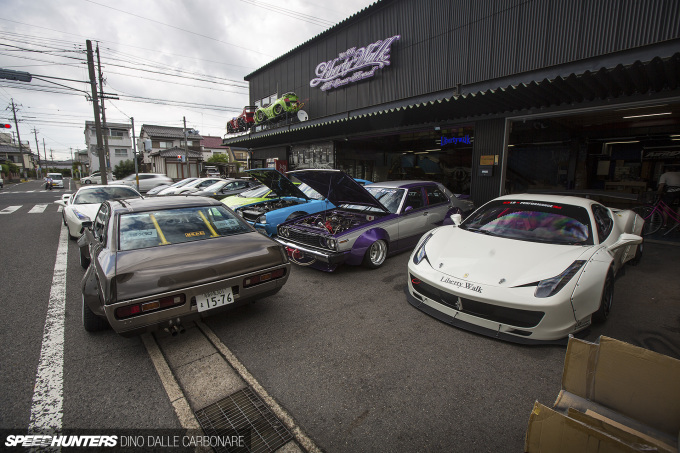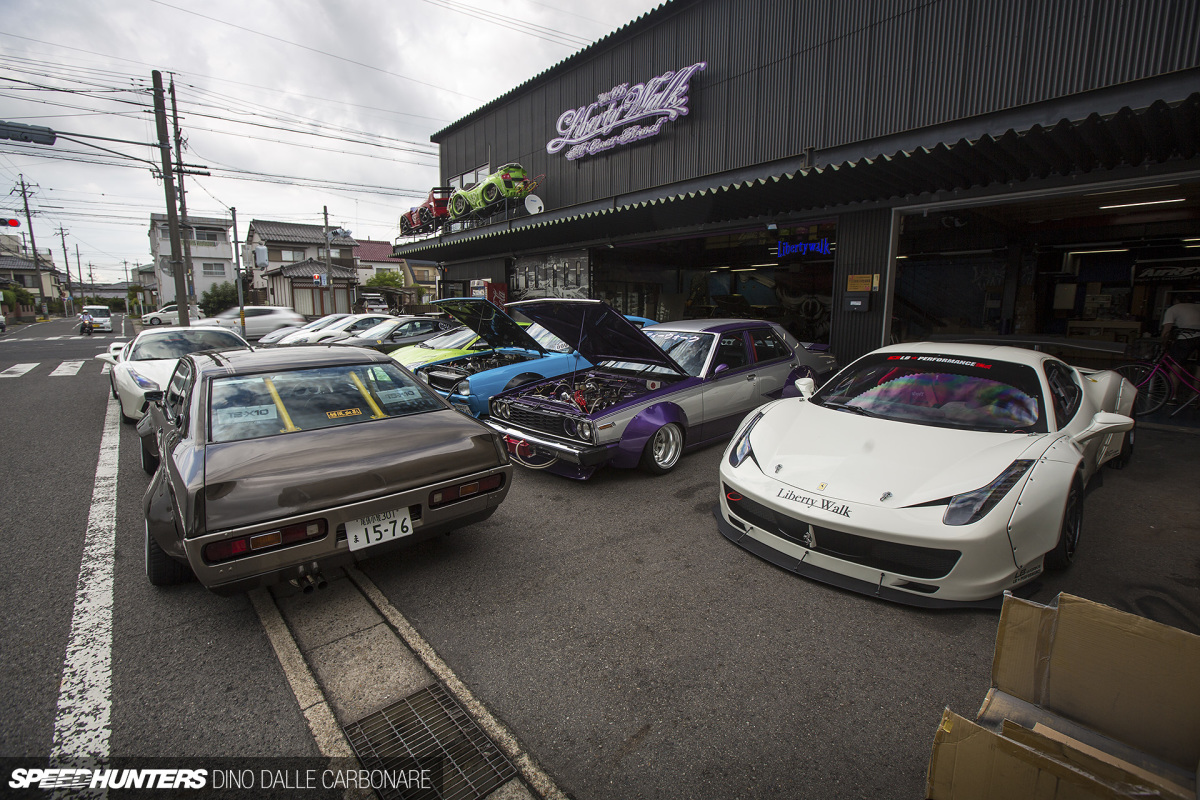 The brown butaketsu Laurel is something else as well.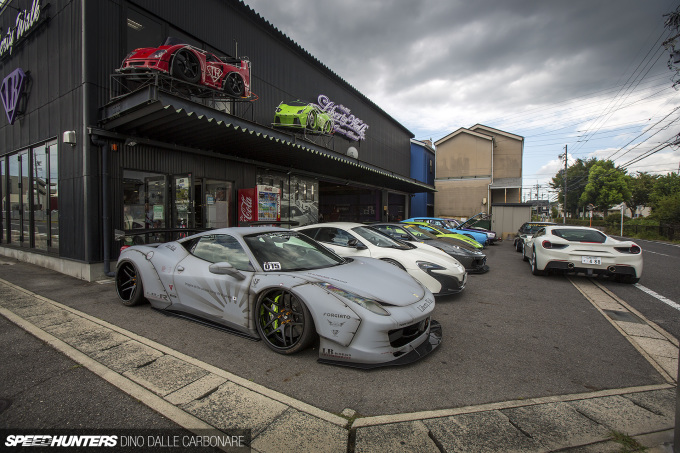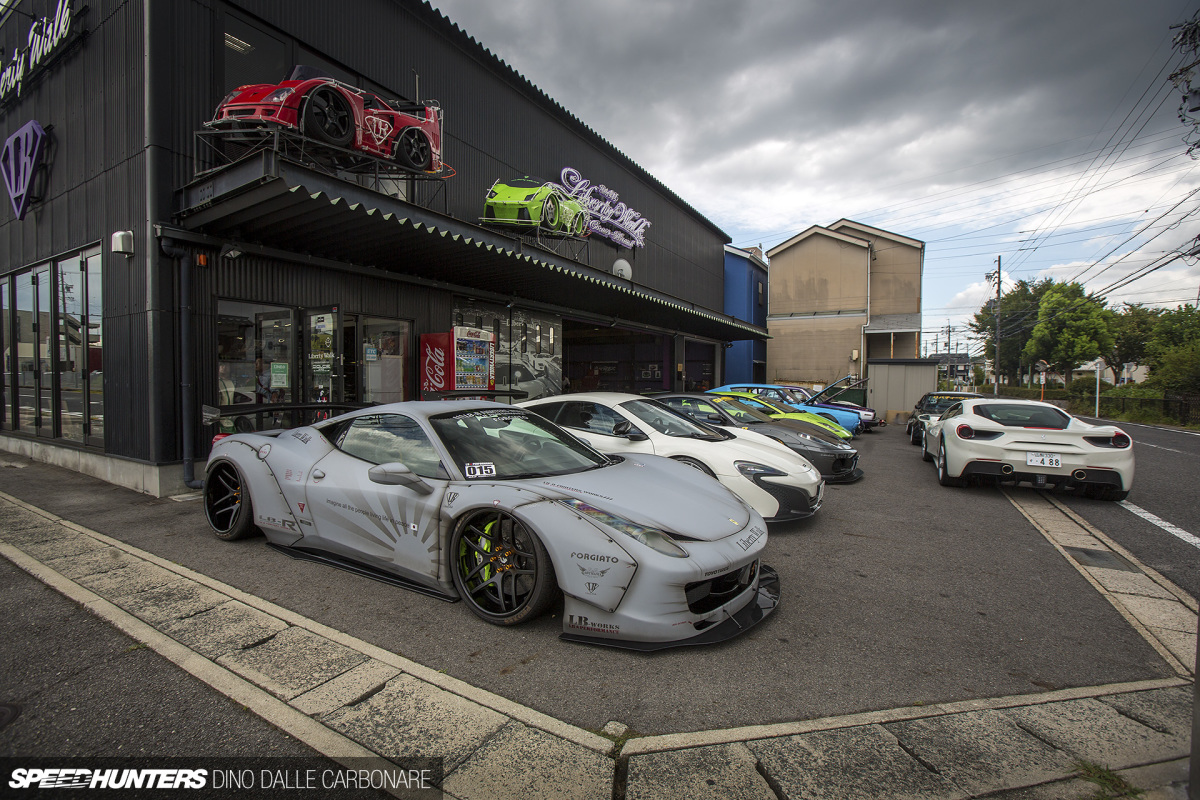 Then of course there are the Ferraris. Following this shop tour, stay tuned for a full feature on the F430 that LBW built and shipped over to the US for SEMA last month…
Growing The Brand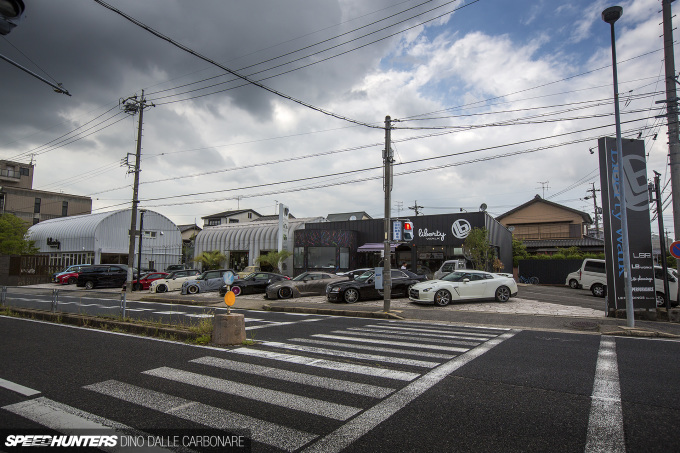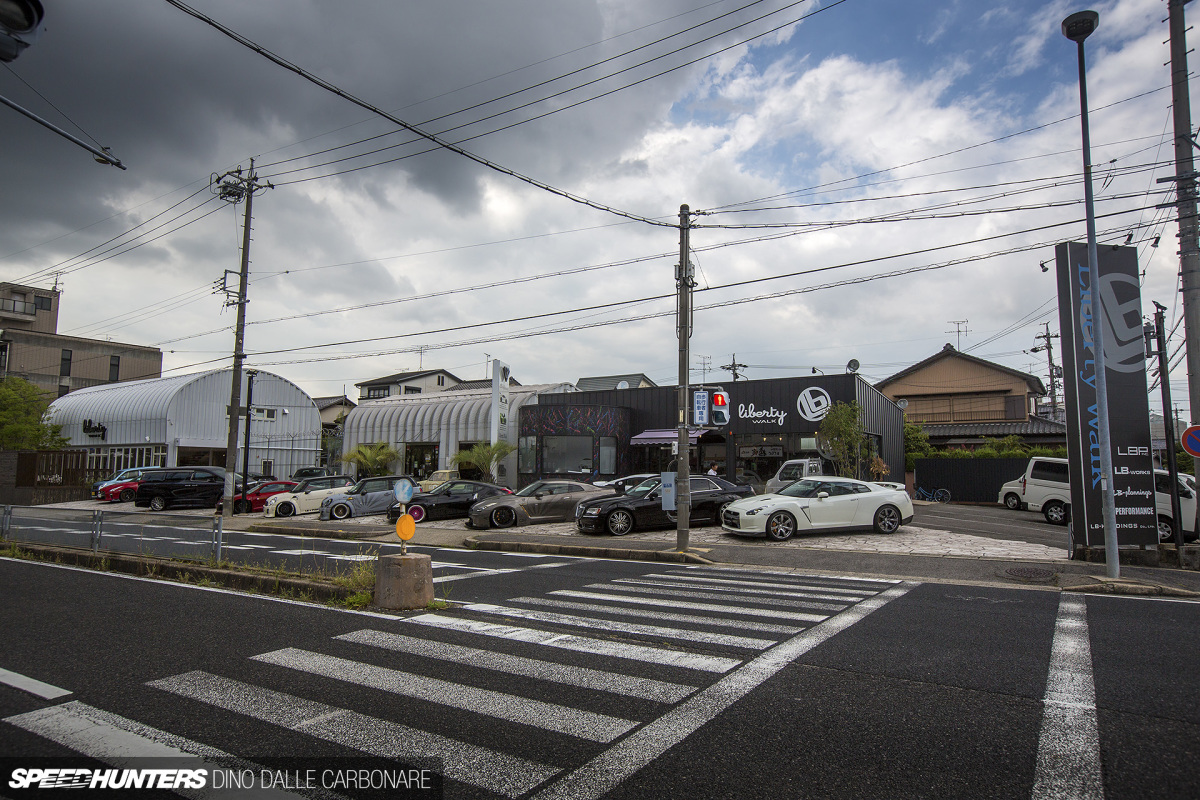 There have been some changes at the LBW HQ over the last months, and some of those things were obvious as soon as I arrived.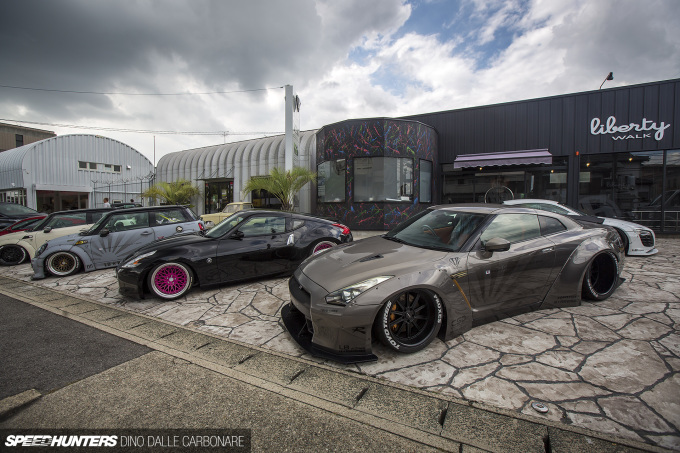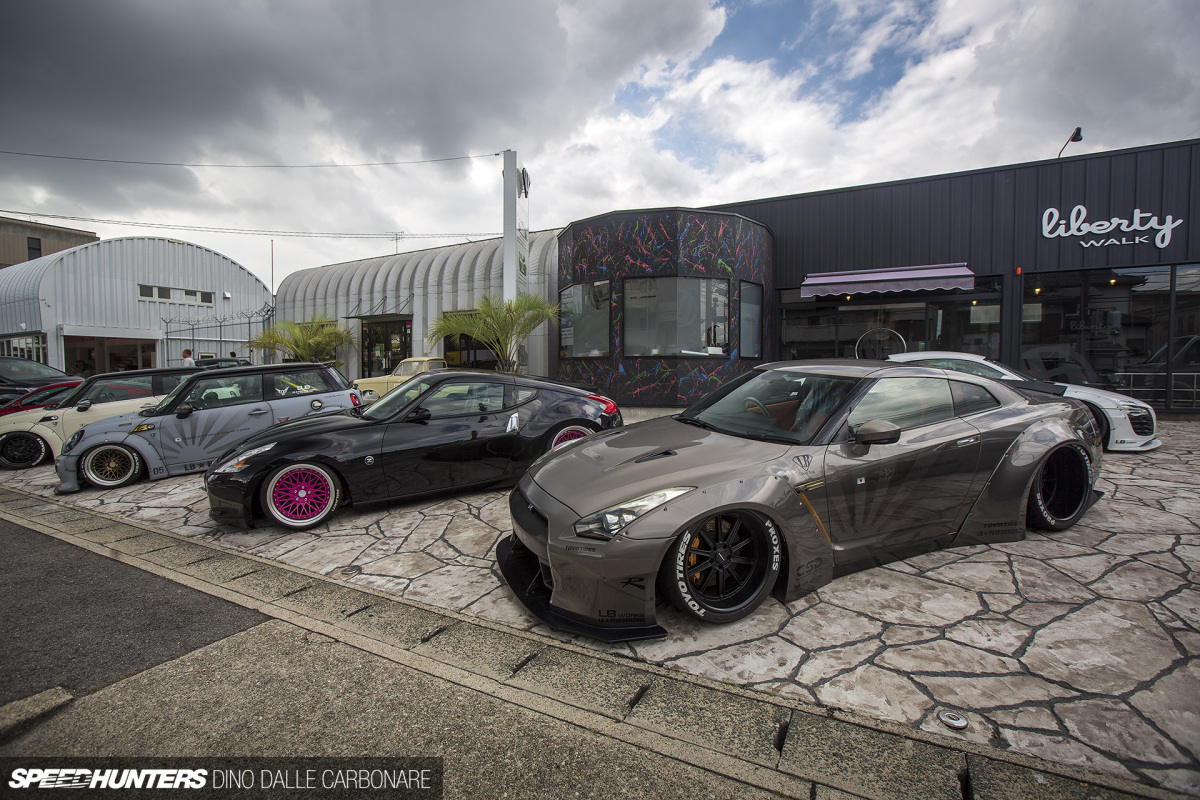 For starters, the main shop area, which usually has a selection of demo cars for sale lined up in front of it, has been completely renovated.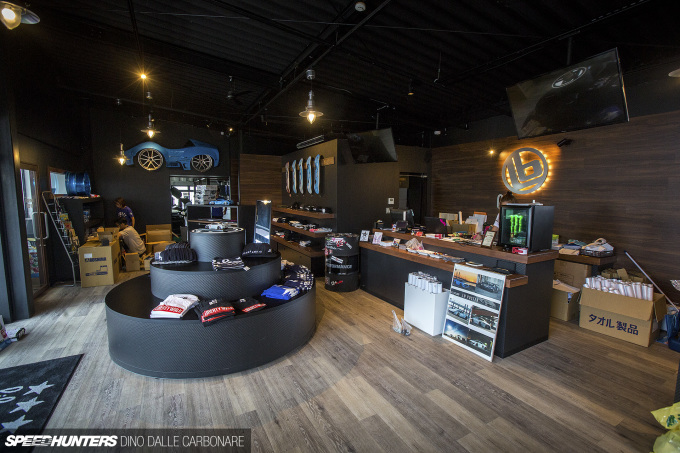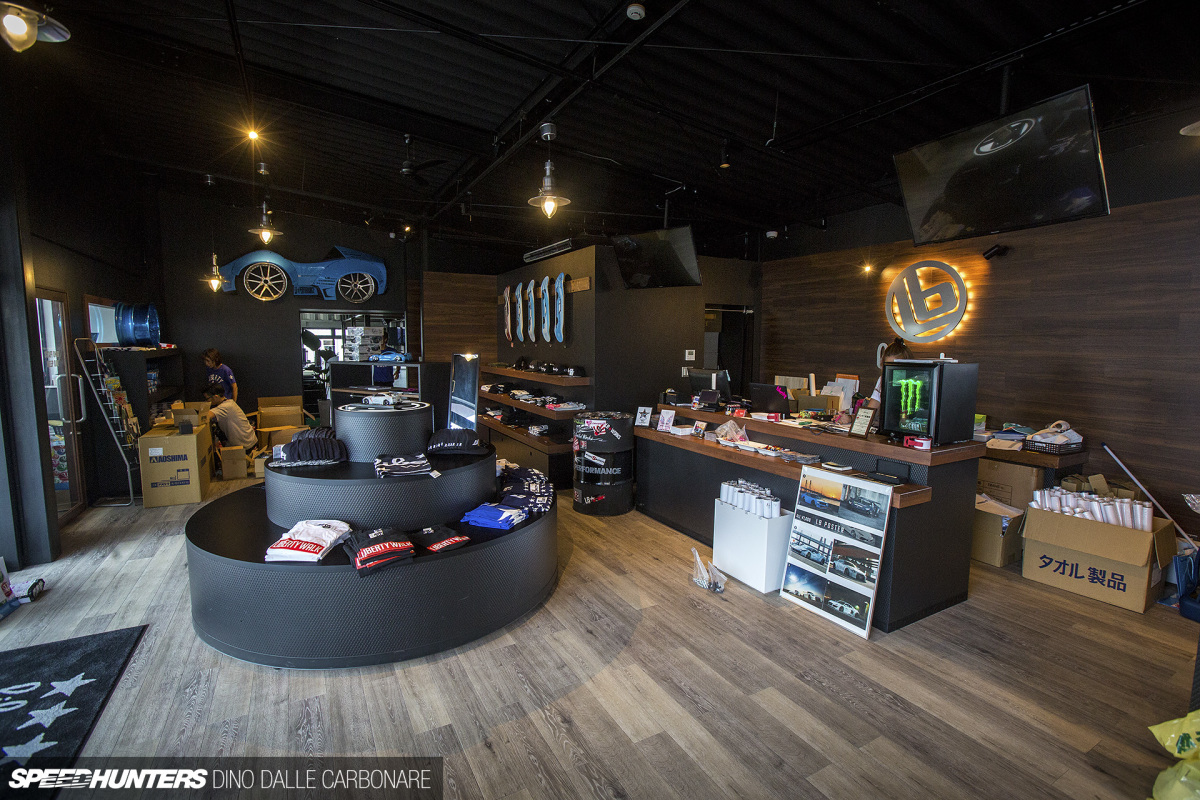 As with any recognized and loved brand, a move into merchandise is always an obvious progression. And while Kato has been creating and selling LBW t-shirts and other products for years, he thought it was about time to step it up a notch or 10.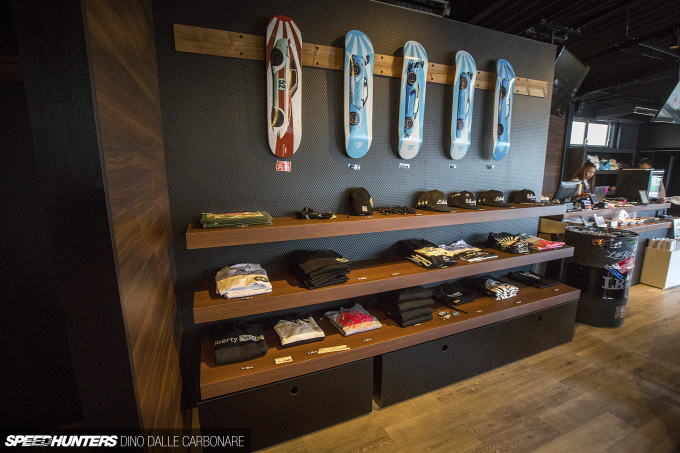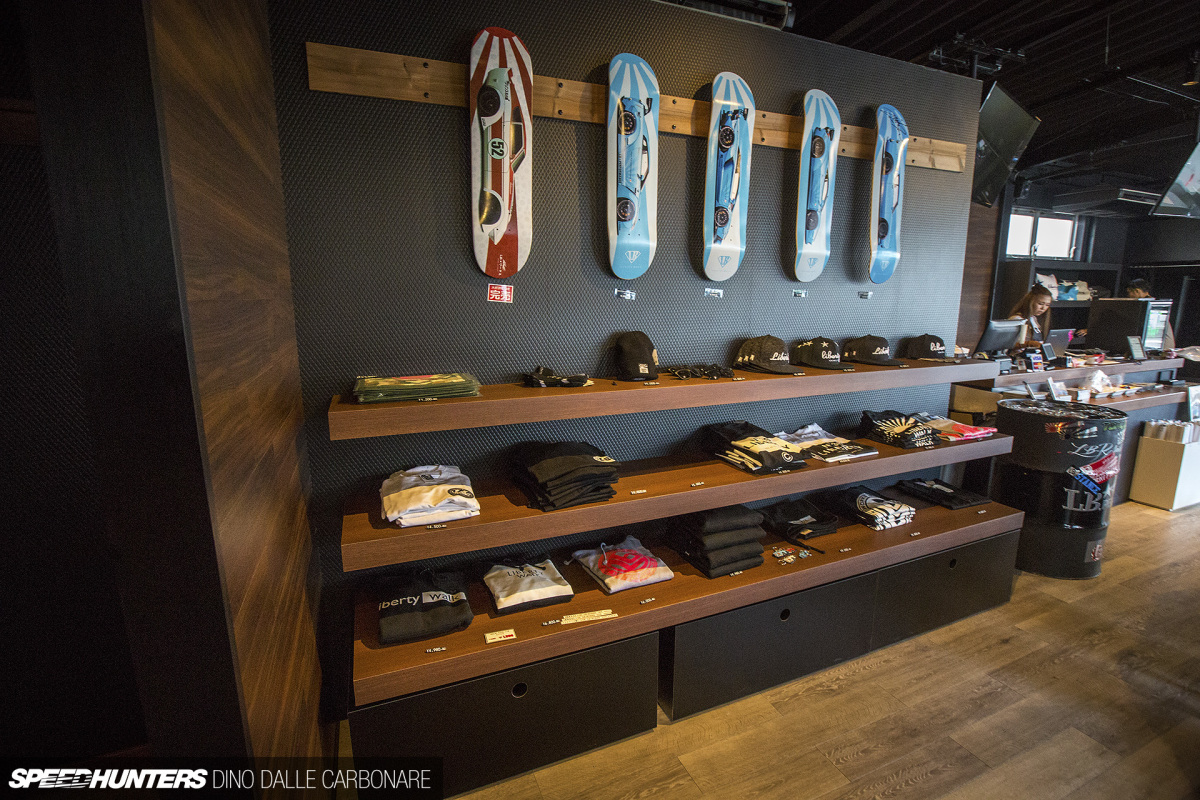 And that's where the more boutique-oriented feel for the HQ's shop came from. While I was there, the staff were busy putting the final touches to the displays ahead of the official opening.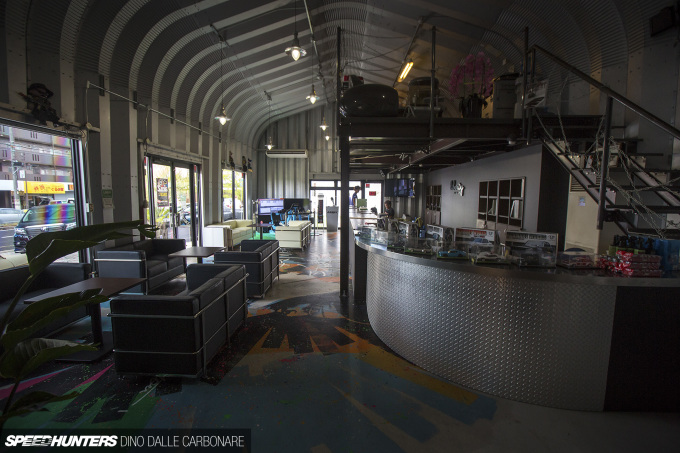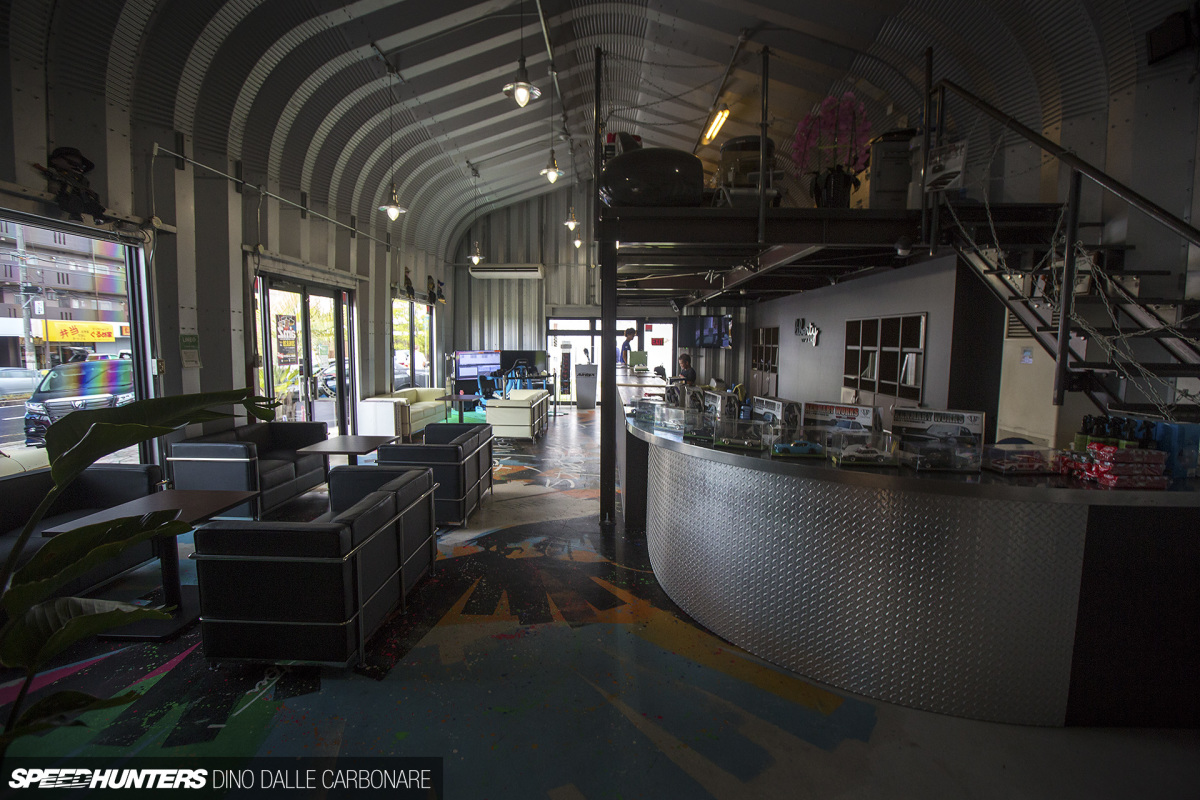 The other side of the building still houses the main reception and office area, and has been decked out with couches for when customers drop by to meet and discuss future projects.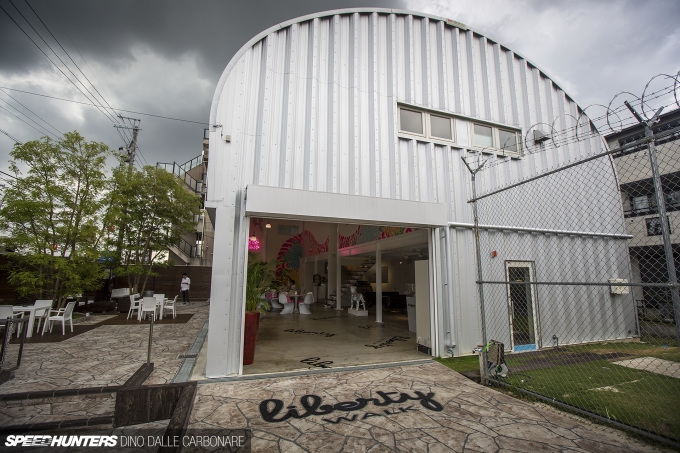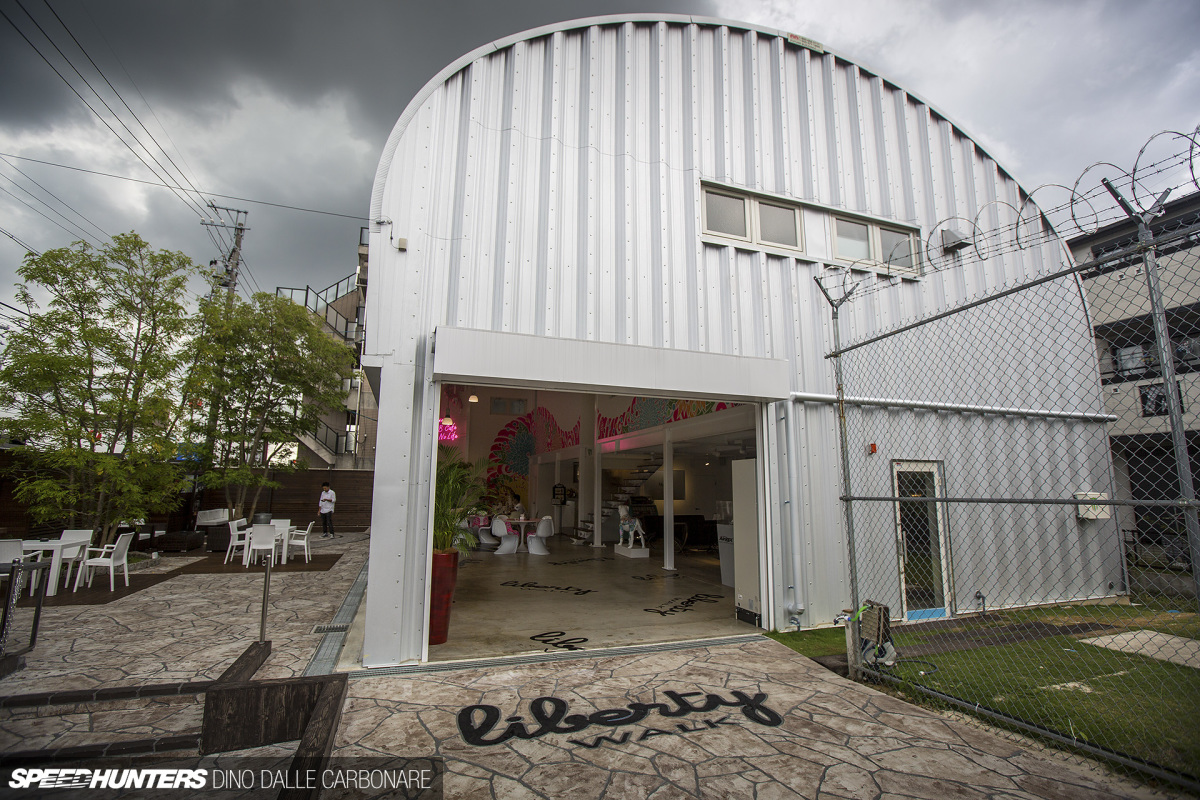 The real new addition is right next to the main building, and here Kato hasn't taken any shortcuts in creating the coolest chill-out area I've ever seen at a Japanese tuner shop.
Of course, there is always some cool metal on display to entice passers-by to stop and come in for a look.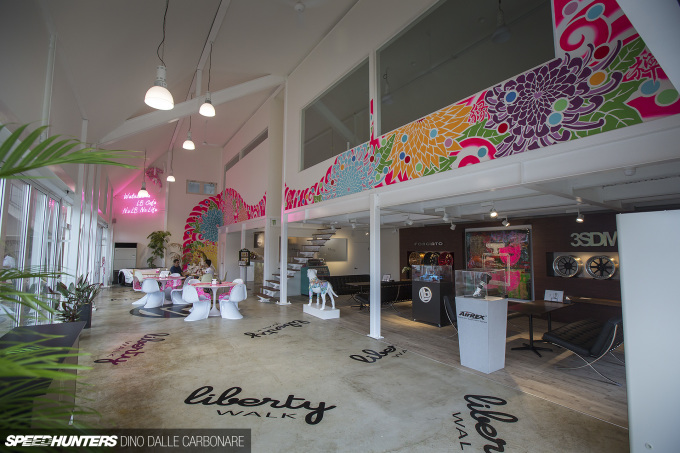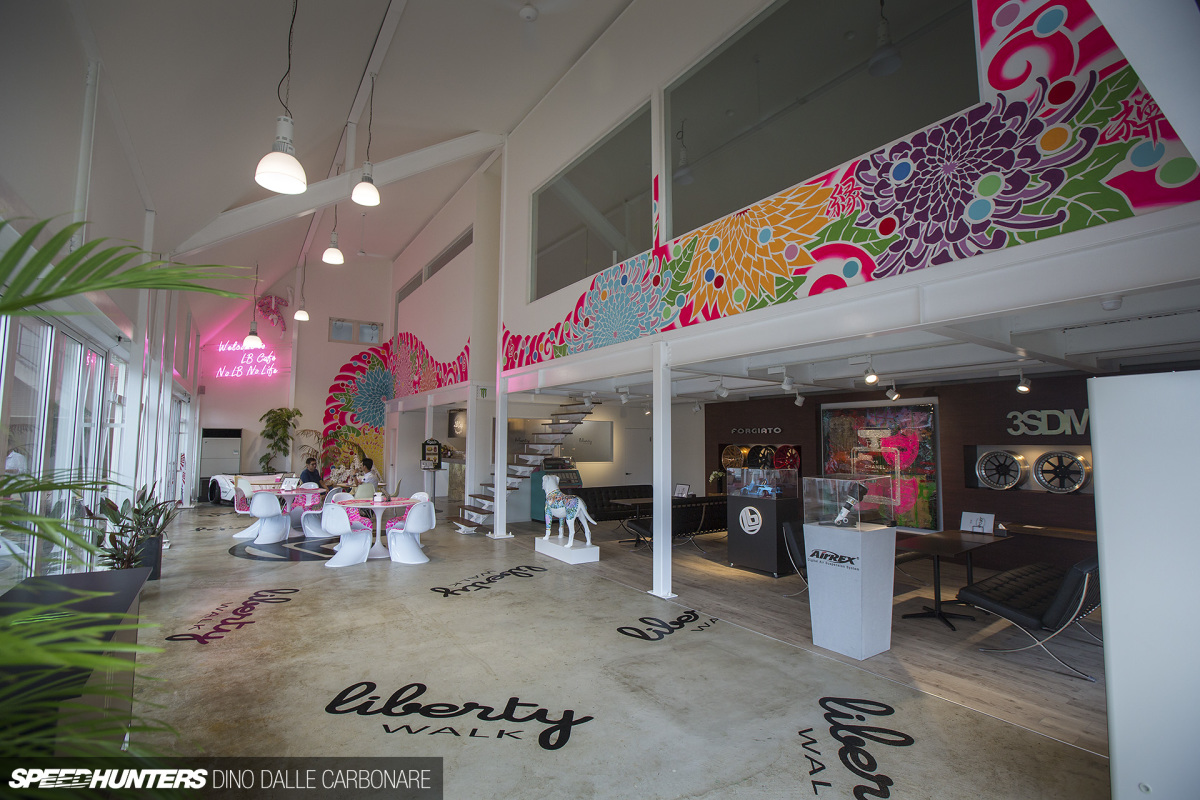 The decor of the new cafe area of LBW couldn't possibly be a better reflection of Kato's character. It's bright and full of energy, a real welcoming place to sit and have a coffee in.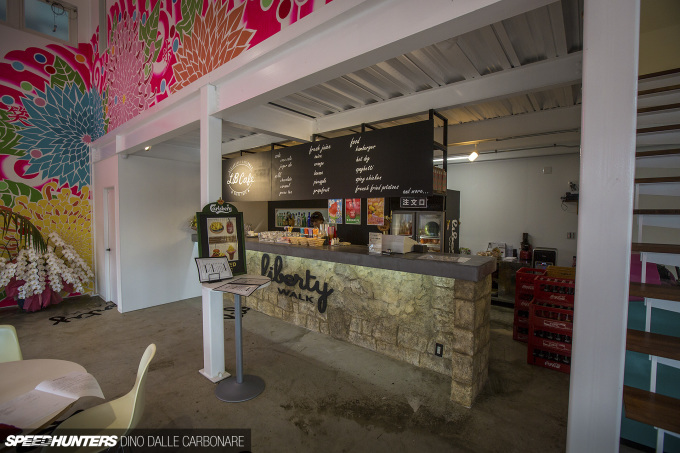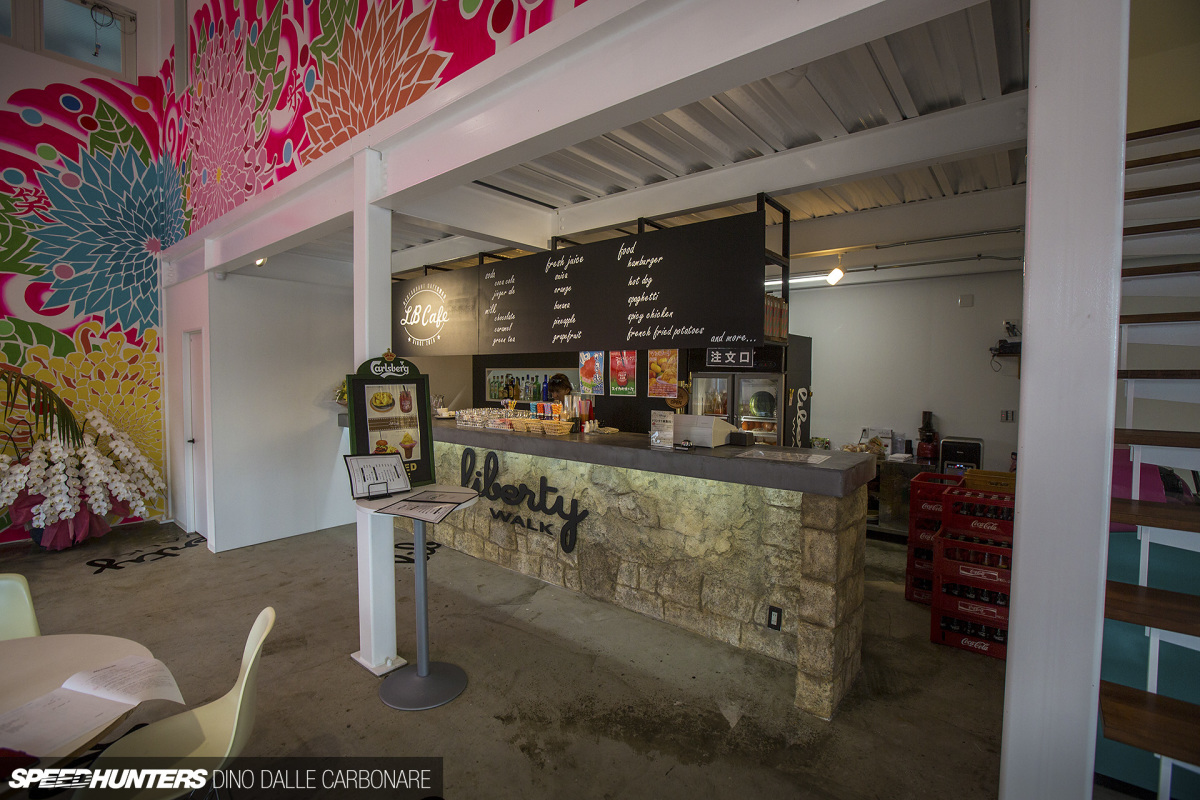 And the little bar/cafe area churns out some damn good food too!
Never at any time are you not aware that you're at LBW.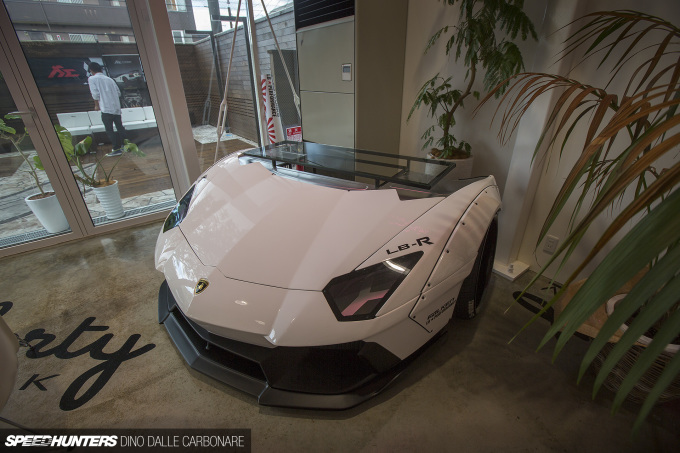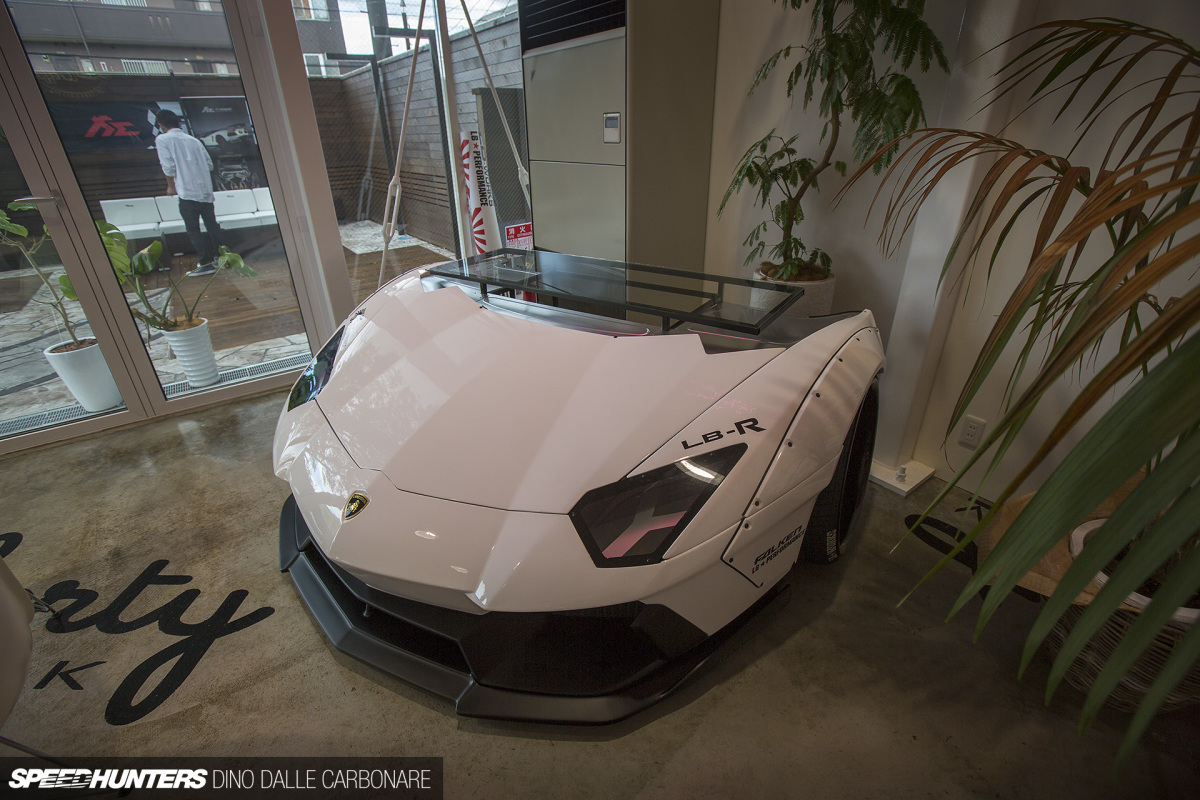 Some of the company's products are also on display, like the ultimate bossman desk which comes with the entire front end of an over-fender-equipped Lamborghini Aventador grafted onto it.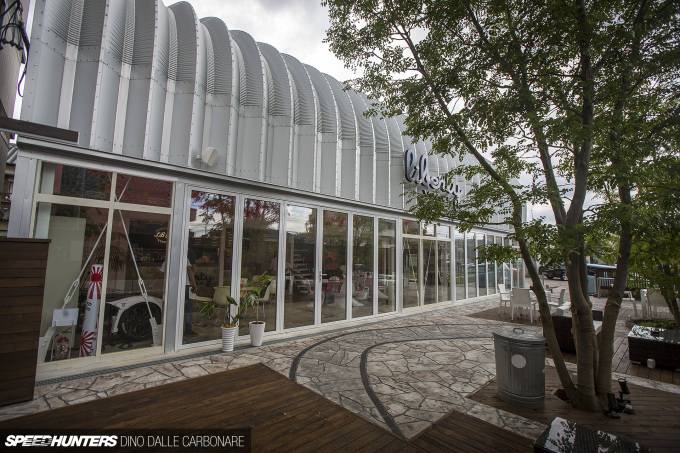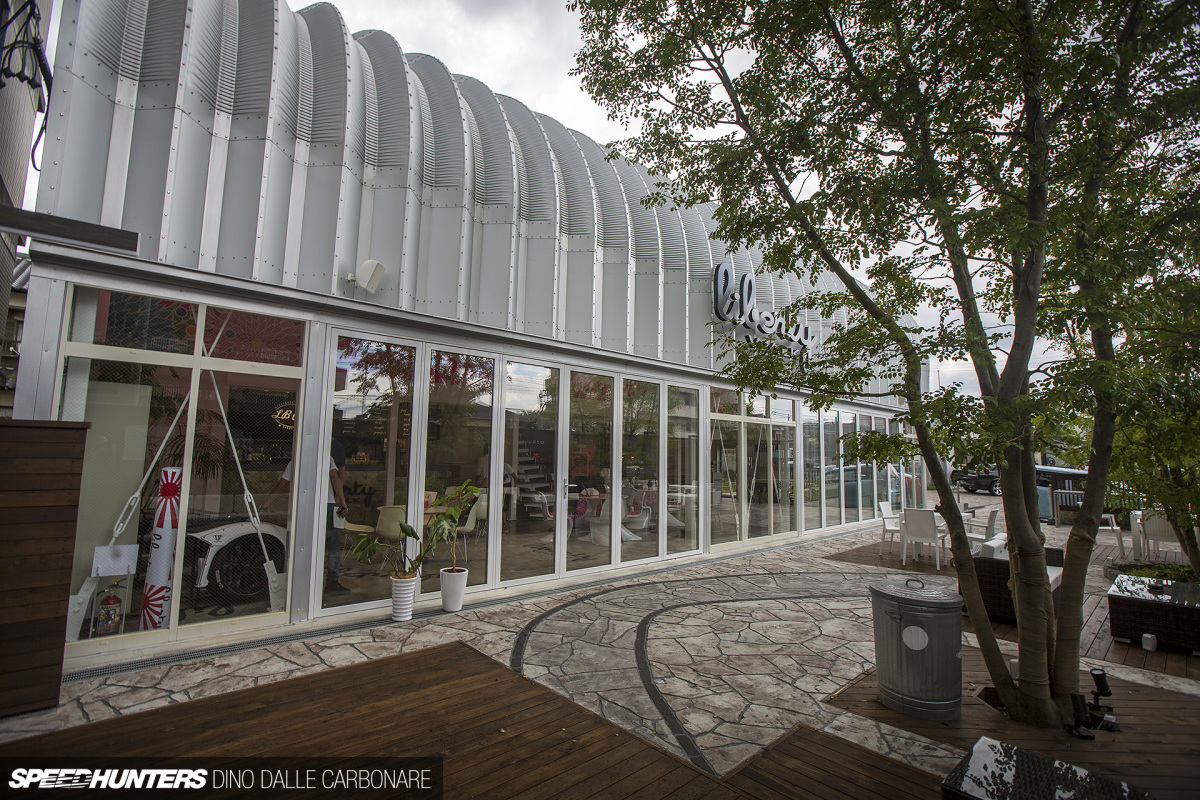 There's also a patio area where smokers can step out to, but in the more pleasant spring and autumn seasons it's also the perfect place to sit down and relax while your car is getting slammed.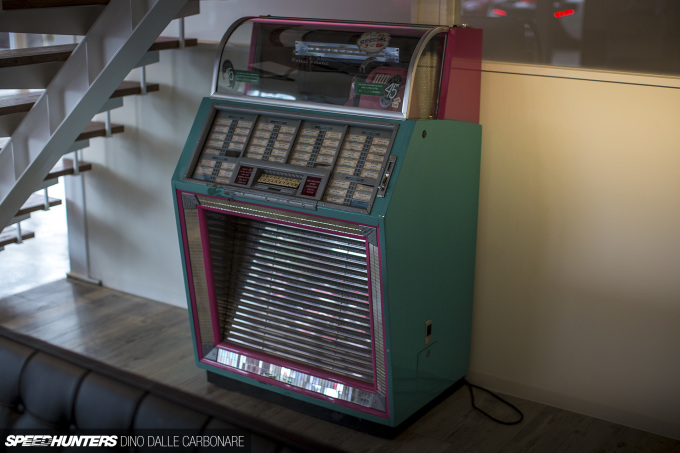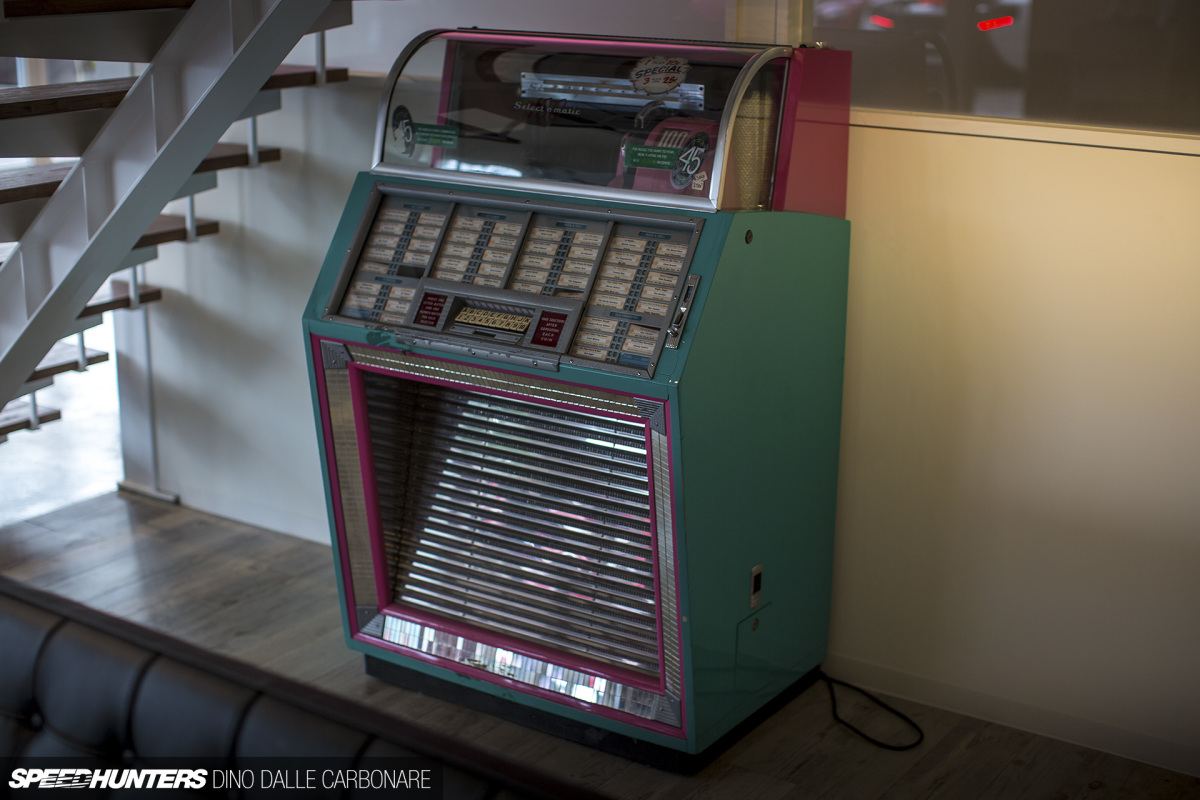 The decor also includes a vintage jukebox…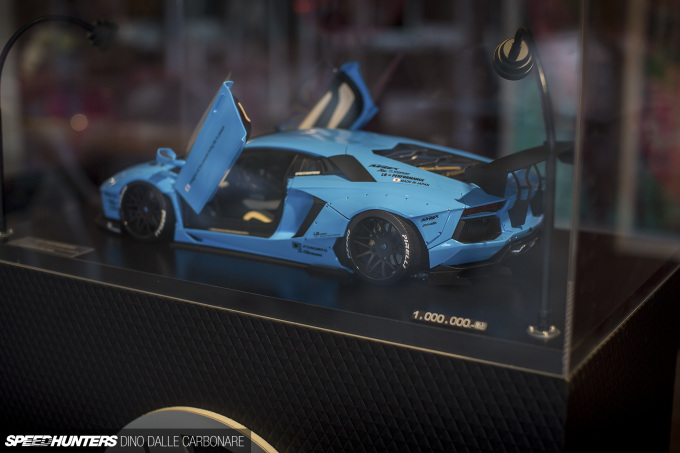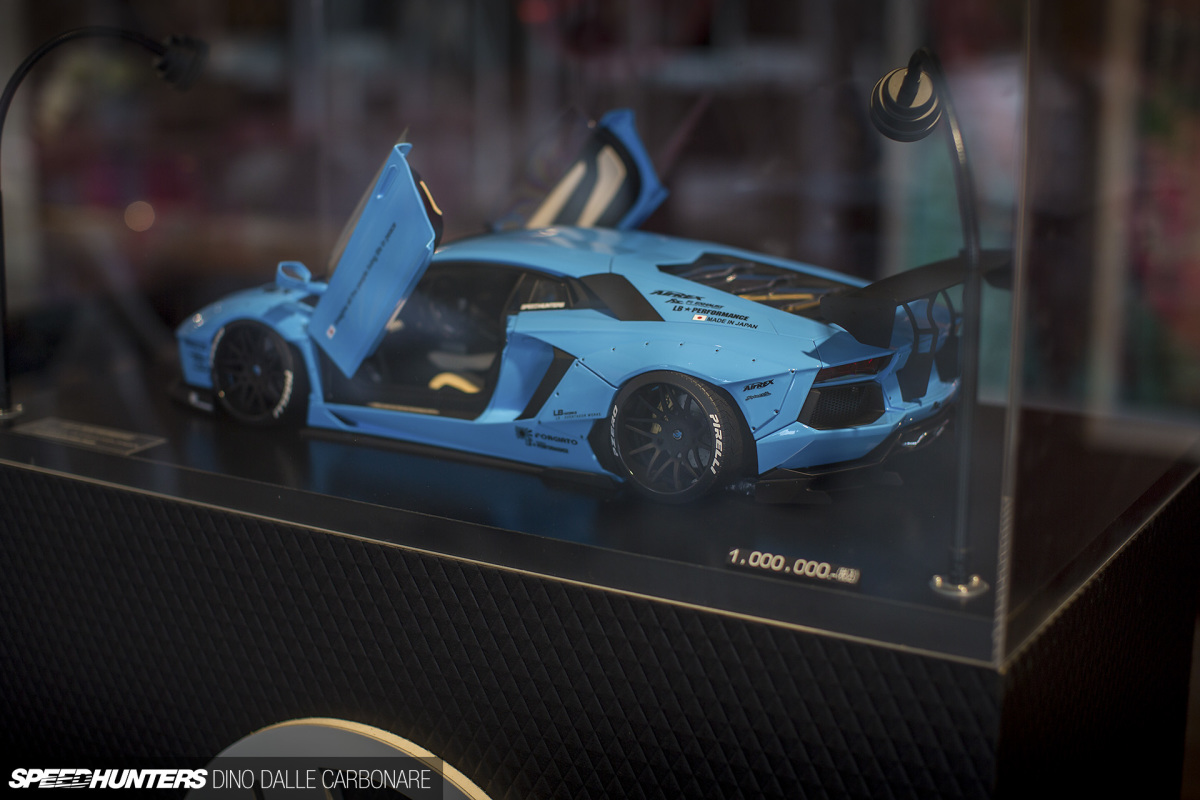 And taking center-stage, the biggest scale model that LBW currently sells, with a price tag as massive as the car's size.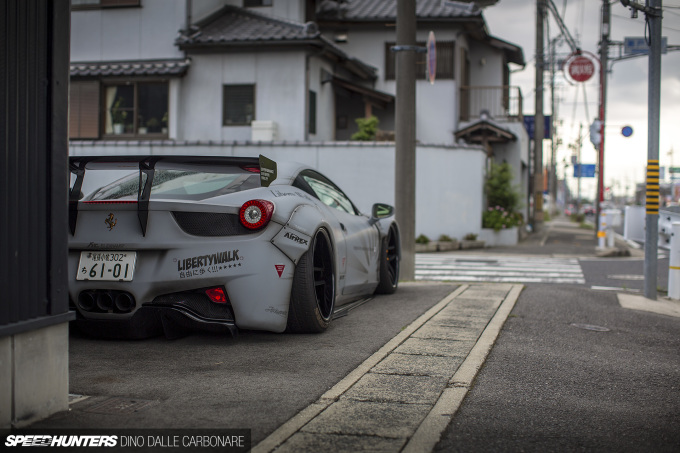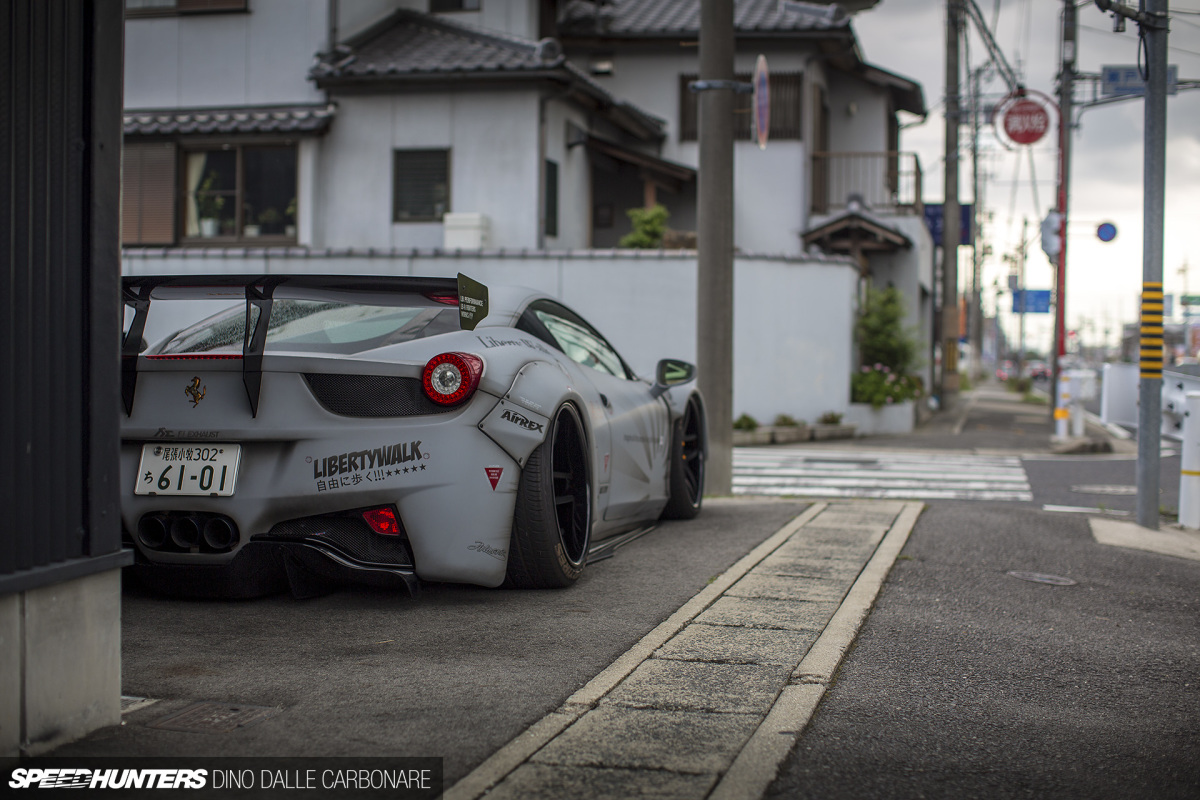 Passion, hard work and the unrelenting drive to move forward is what's collectively made Liberty Walk so successful. Kato-san makes dreams come true for people who really want to stand out from the crowd, and in the process he's started a bit of a movement. It's amazing what positivity can do. I think we could all learn something from Kato's approach.
Dino Dalle Carbonare
Instagram: speedhunters_dino
dino@speedhunters.com