The Best Time Attack Show In The World
And so the dust has settled on yet another Yokohama World Time Attack Challenge.
The Speedhunters WTAC team has had time to return to their respective countries and breathe a little after what was one full-on event. Richard, Matt and myself hardly saw each other during the fast-paced few days at Sydney Motorsport Park, and that's the perfect sign that stuff was getting done.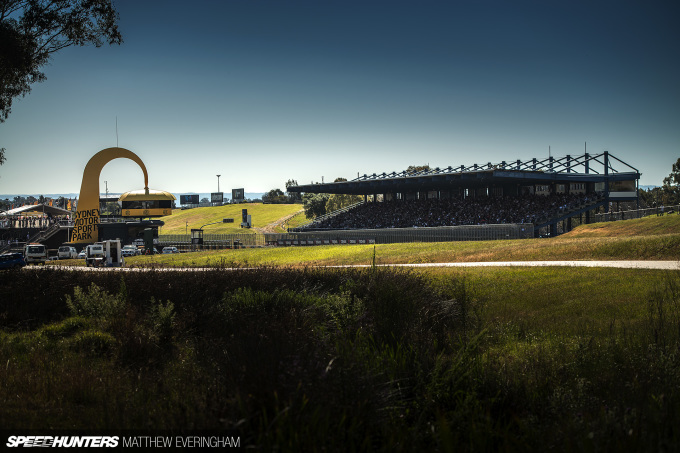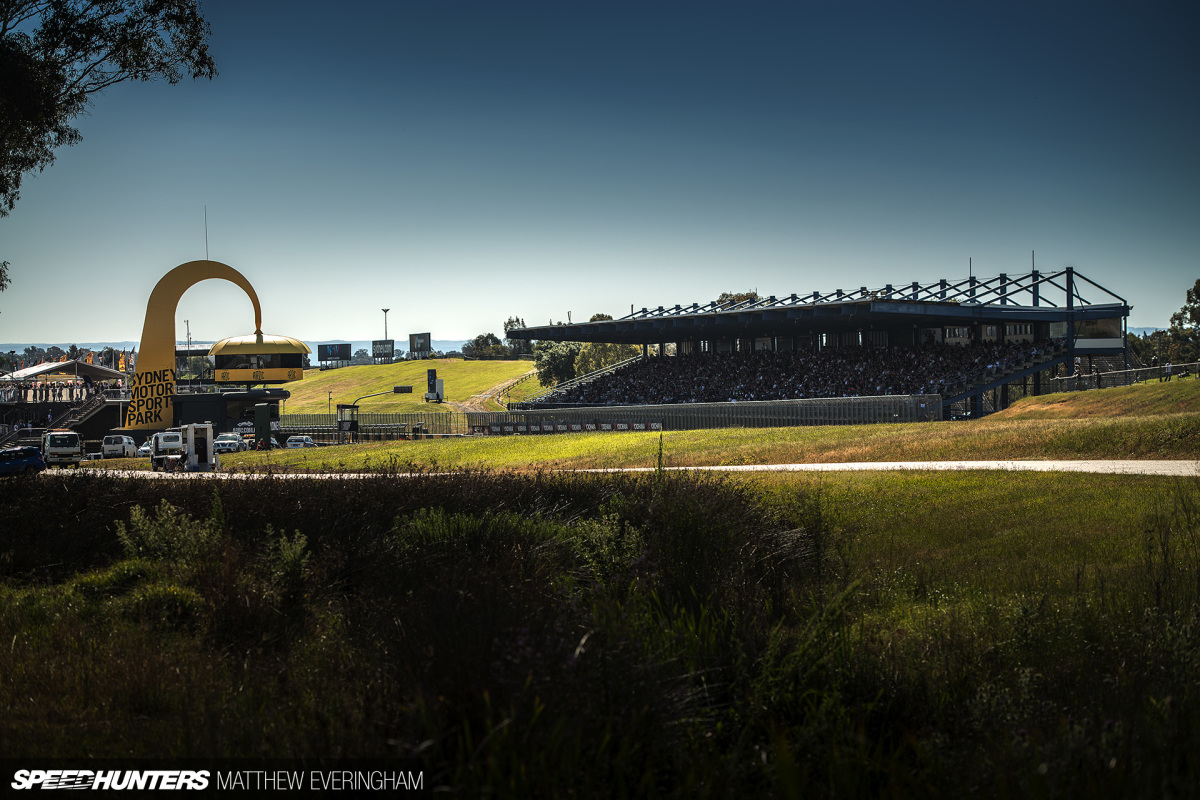 Spreading ourselves out and attacking the action from different angles assured us that when we combined our work at the end of it all, we'd have a broad selection of images to create a true 360-degree look at what is a simply huge event.
And that's exactly what this post is all about; think of it as a wider event wrap-up. Matt and Richard will be following up with a few more posts on specific aspects of the event, but right now I want to show you what WTAC has grown to become.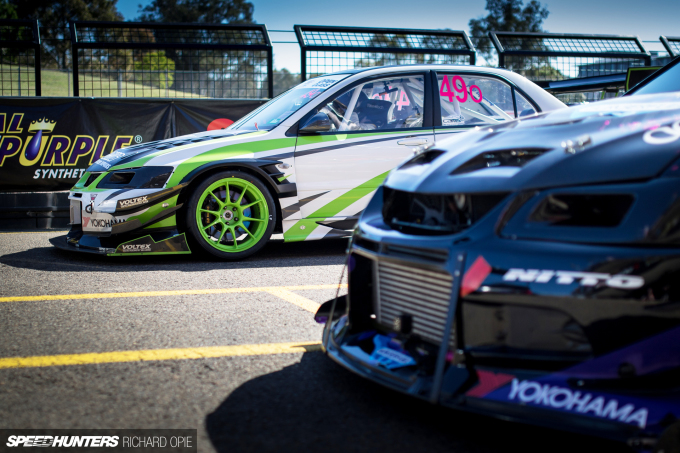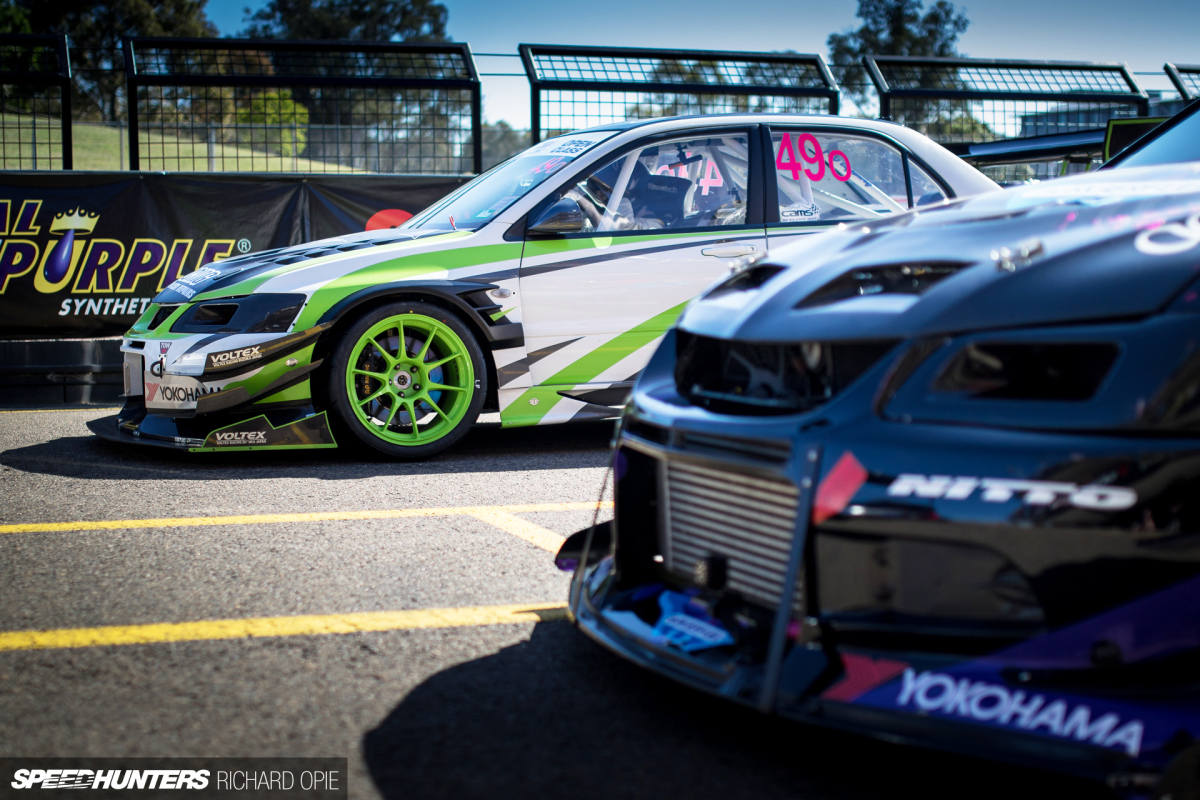 It's crazy to think that it was six years ago when Speedhunters first covered this event. I met Ian Baker, the man behind it all, a few years prior when he came to Tsukuba Circuit with the Hi Octane Racing BNR32, as documented in this video (and subsequent episodes) from our friends at Motive DVD. It was during that trip that Ian was inspired to bring time attack racing to Australia and develop it into a spectator motorsport.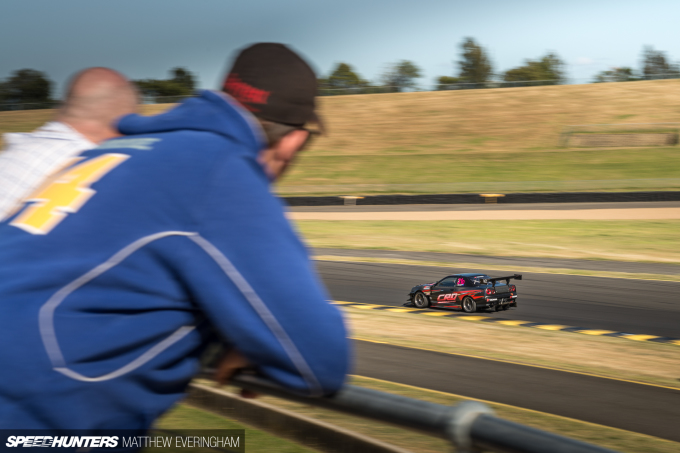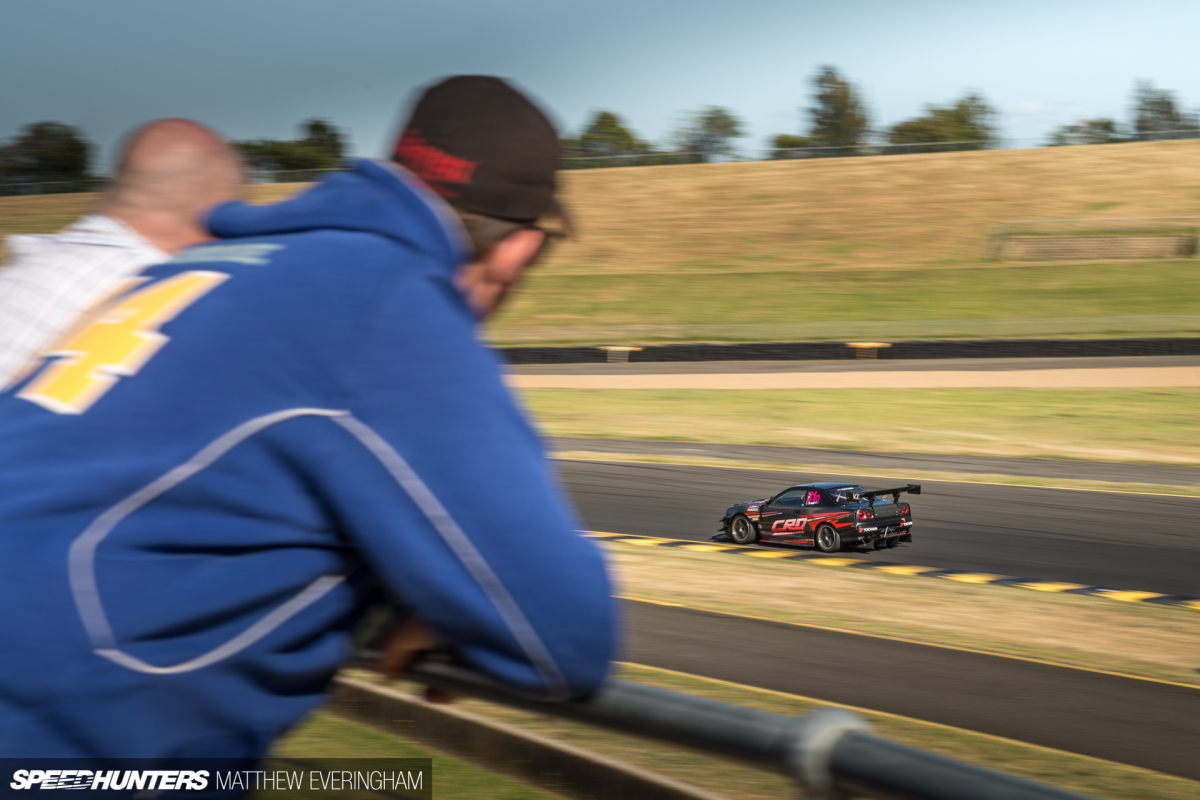 That is something the Japanese never managed to do, or have even tried to do, to be honest. Most time attack events in Japan are organized by small clubs and groups, and the bigger ones are run by the likes of Option and Rev Speed magazines.
This is actually something I've always liked about the Japanese time attack scene, but Ian has proved that with the right recipe you can turn it into a massive show. And honestly, given Australia's buzzing aftermarket industry, I don't think there's a better country for it to be held in.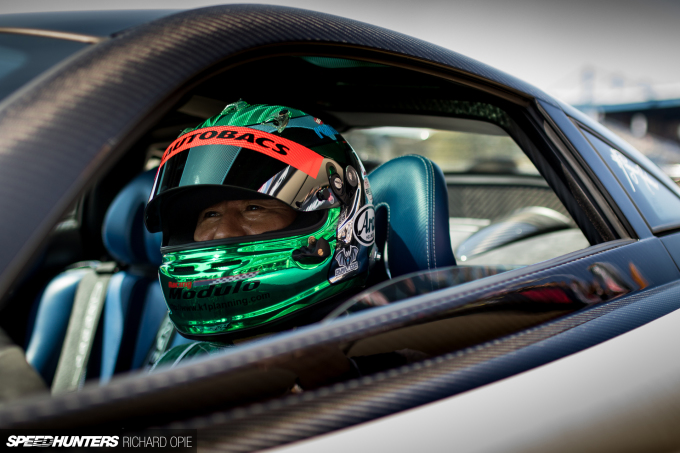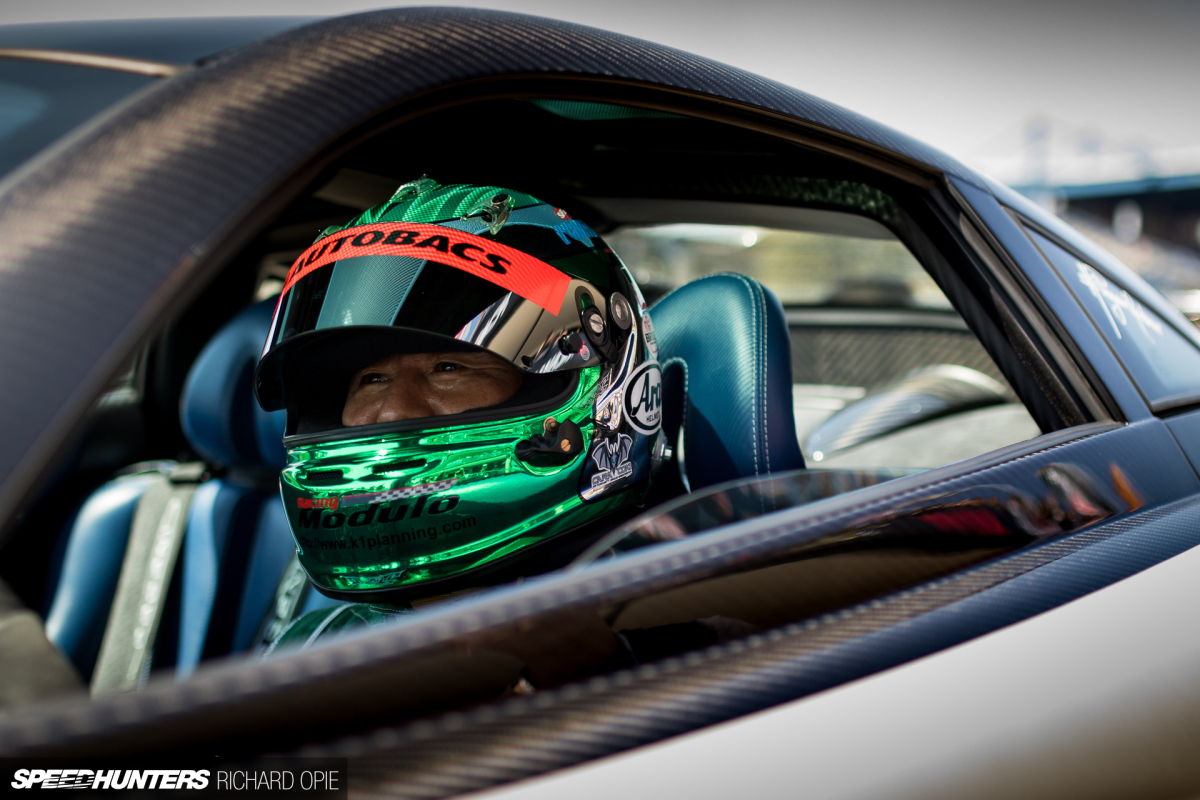 Speedhunters even lent a helping hand this year, introducing Ian to the guys at Pagani. He asked if they'd like to send one of the three Huayra BC prototypes in existence over, and they said yes. Of course, such a special car requires a special driver too. You might recognise this guy.
Having Keiichi Tsuchiya run laps in a 800hp supercar with a multi million dollar price tag was one thing, but WTAC also provided an opportunity for the 'Drift King' to get behind the wheel of a Hachiroku. Aussie drift legend Beau Yates pulled out all the stops to have his long-owned, and now ultimately-evolved, 3S-GE-powered AE86 ready for the event, and it was simply a match made in heaven.
All Eyes On The Action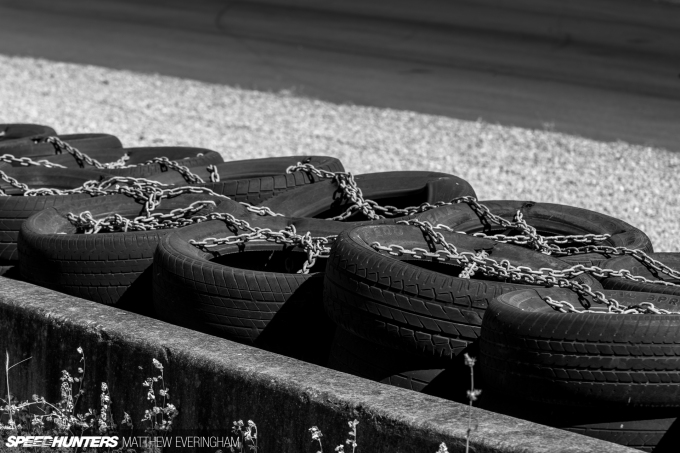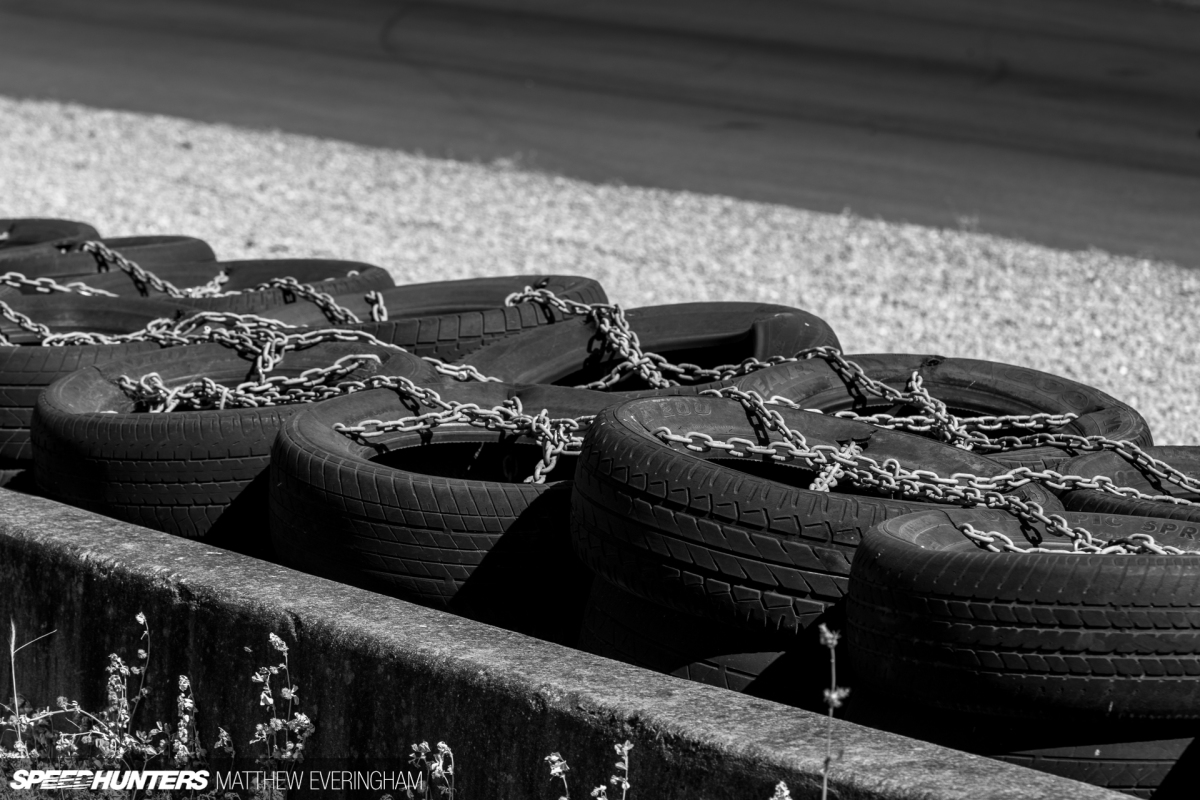 While I spent most of the two-day event pacing the pits and paddock, Richard and Matt had their long lenses out, snapping away at every oncoming car while being battered by the unforgiving Australian sun.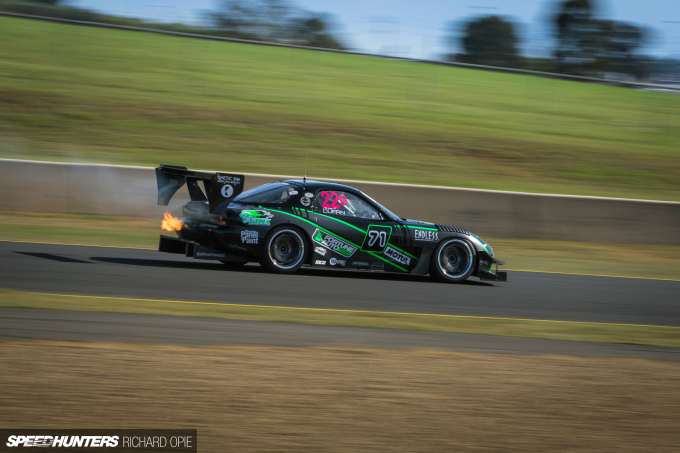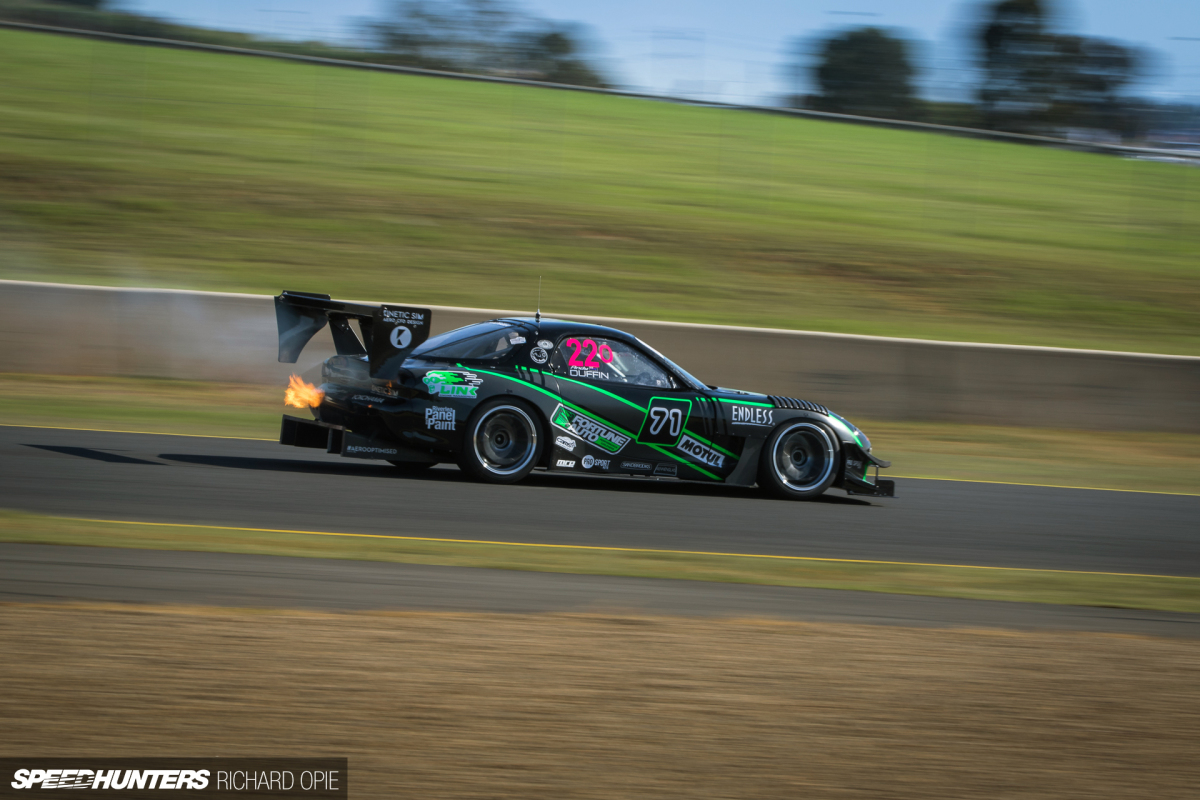 But it comes with the territory in capturing an event of this magnitude. You never know when something will happen, when a record is about to be broken or when a car will shoot a flame out its exhaust.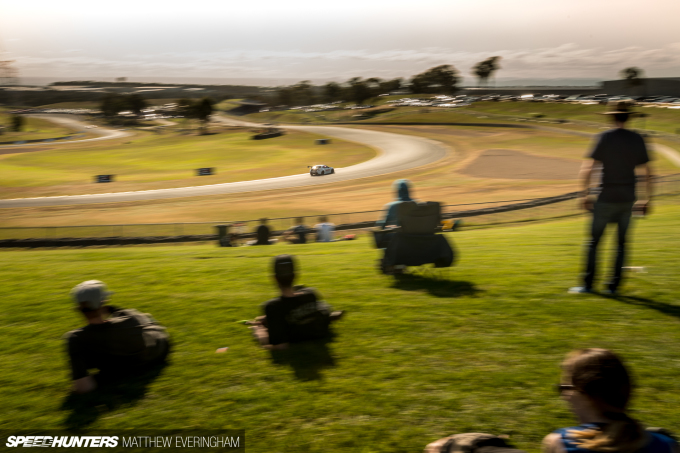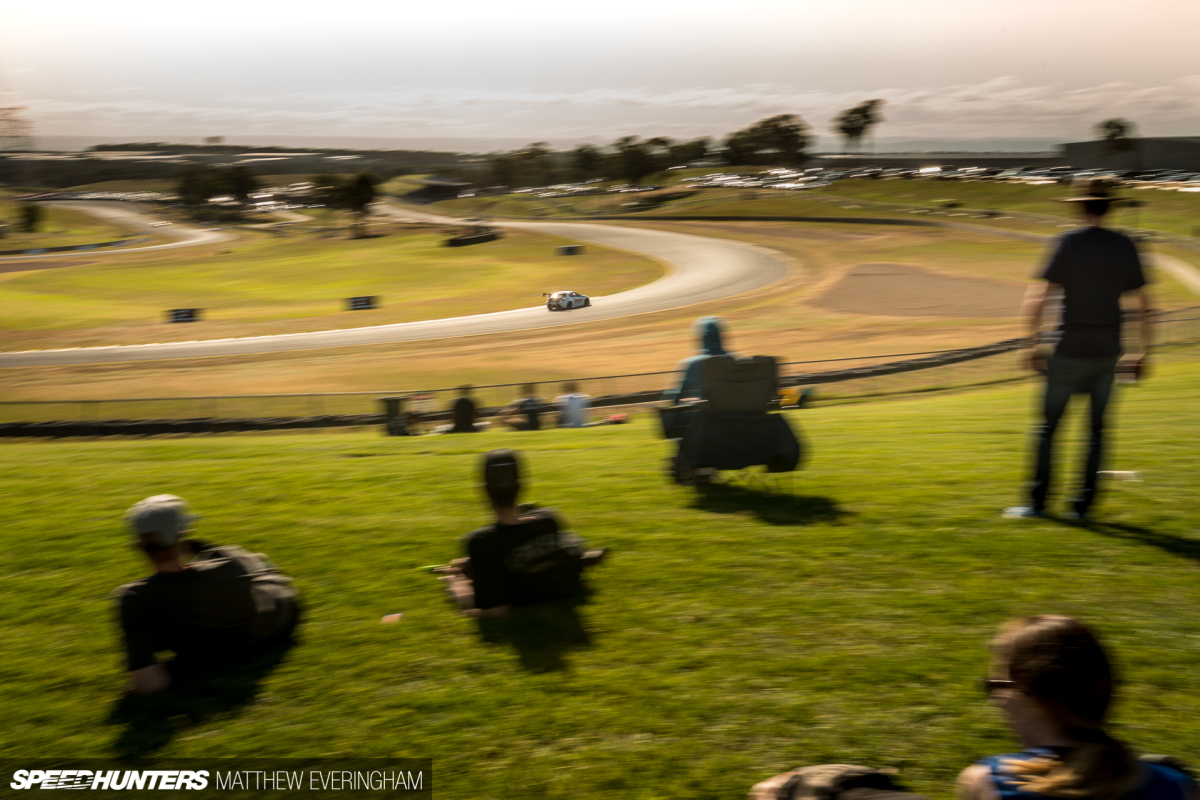 Sydney Motorsport Park is a challenging circuit; it combines a variety of corners, fast and slow sections and nice elevation changes. Making sure we got to every possible vantage point took some effort, but that's the only way we'd have it, as walking those extra few hundred meters at times provided some unique perspectives on the action.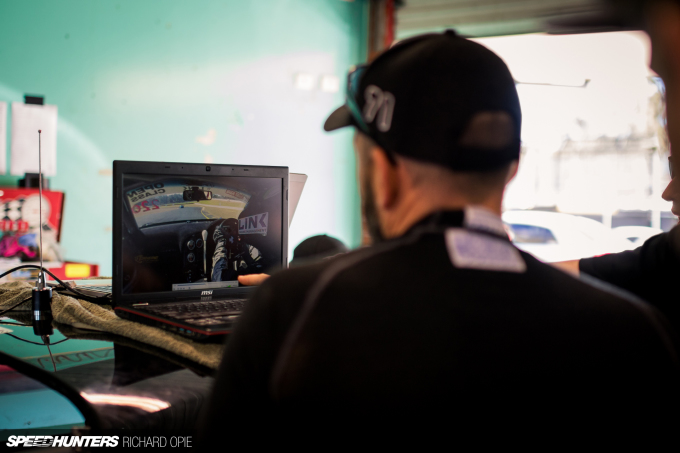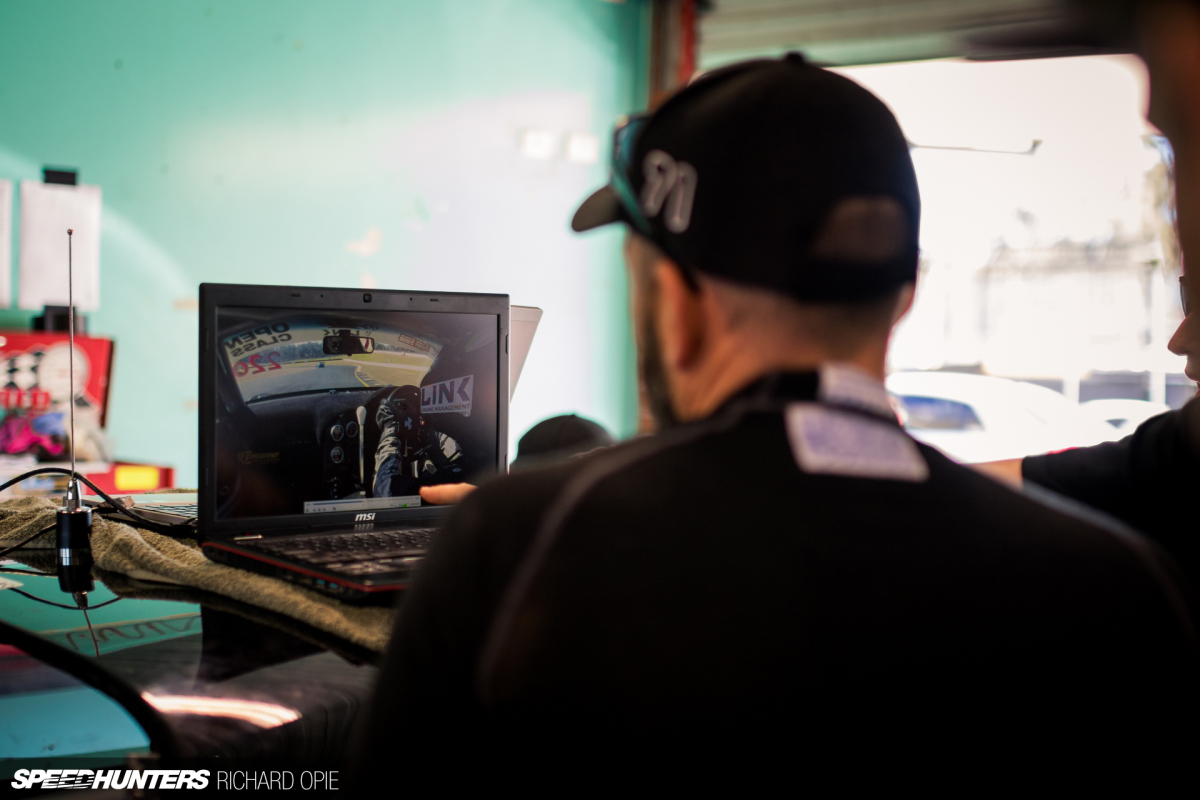 By its own nature, everything happens very quickly in time attack. Teams know they only have a small window of opportunity to nail the perfect lap. With ambient air and track temperatures historically on the high side at midday, the first morning and the last afternoon sessions at WTAC are the ones that always tend to yield the best results.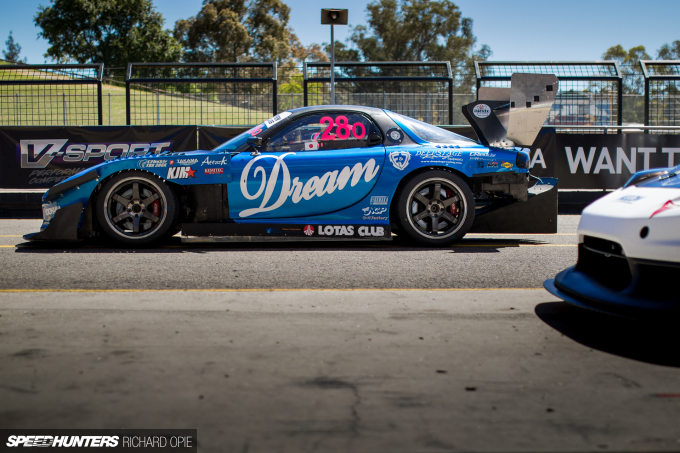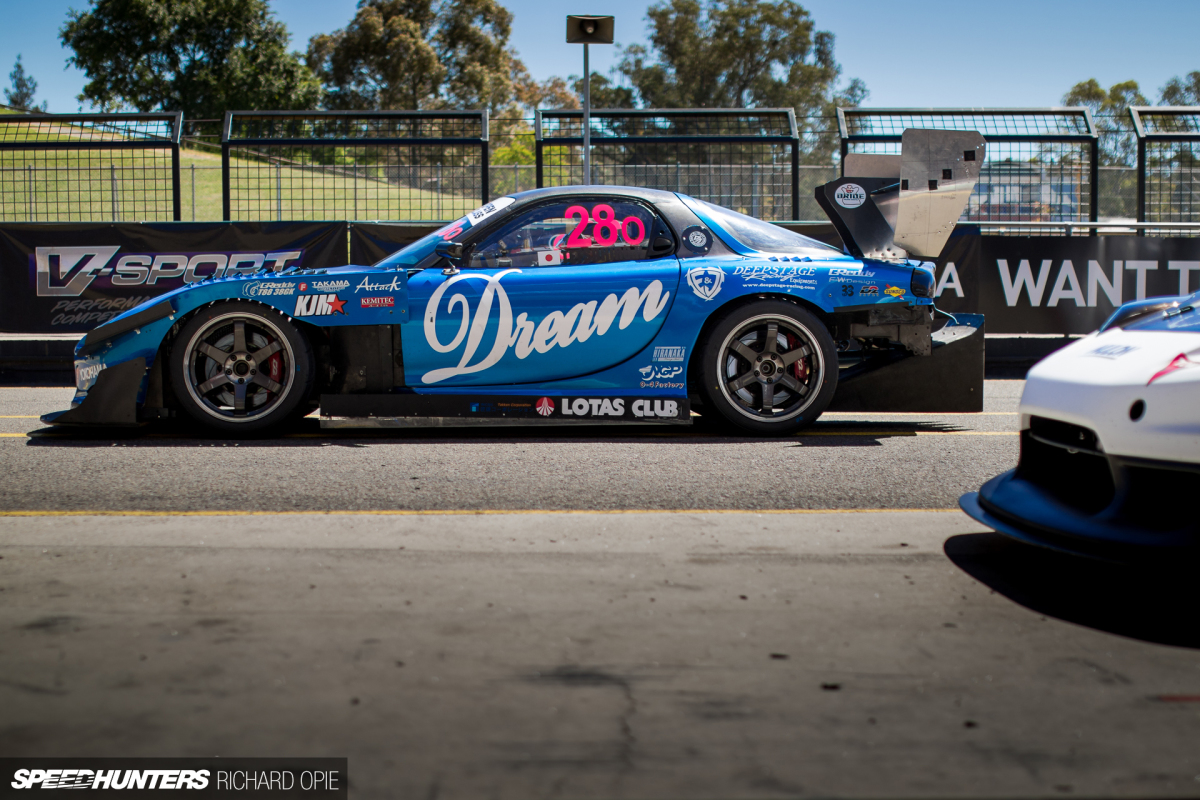 I touched on it in one of my earlier posts from this event, but for me personally, one cool surprise this year came in the form of Car Shop Dream and its FD3S RX-7, all the way from the northern part of Hokkaido. The team entered the Open Class and finished up in 10th position with a 1:32.251 lap, which is a pretty commendable for a first effort.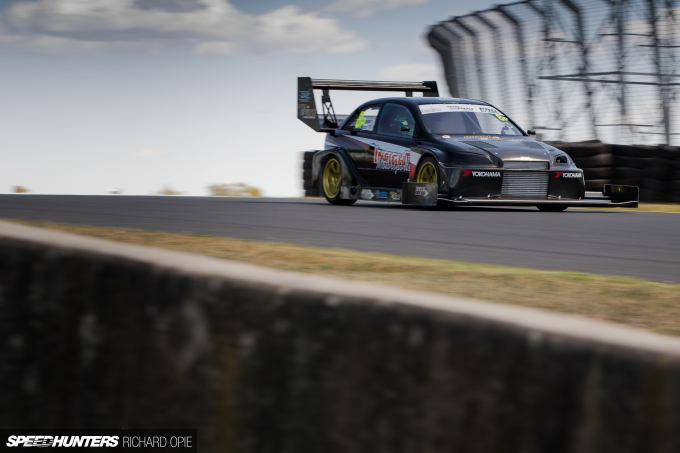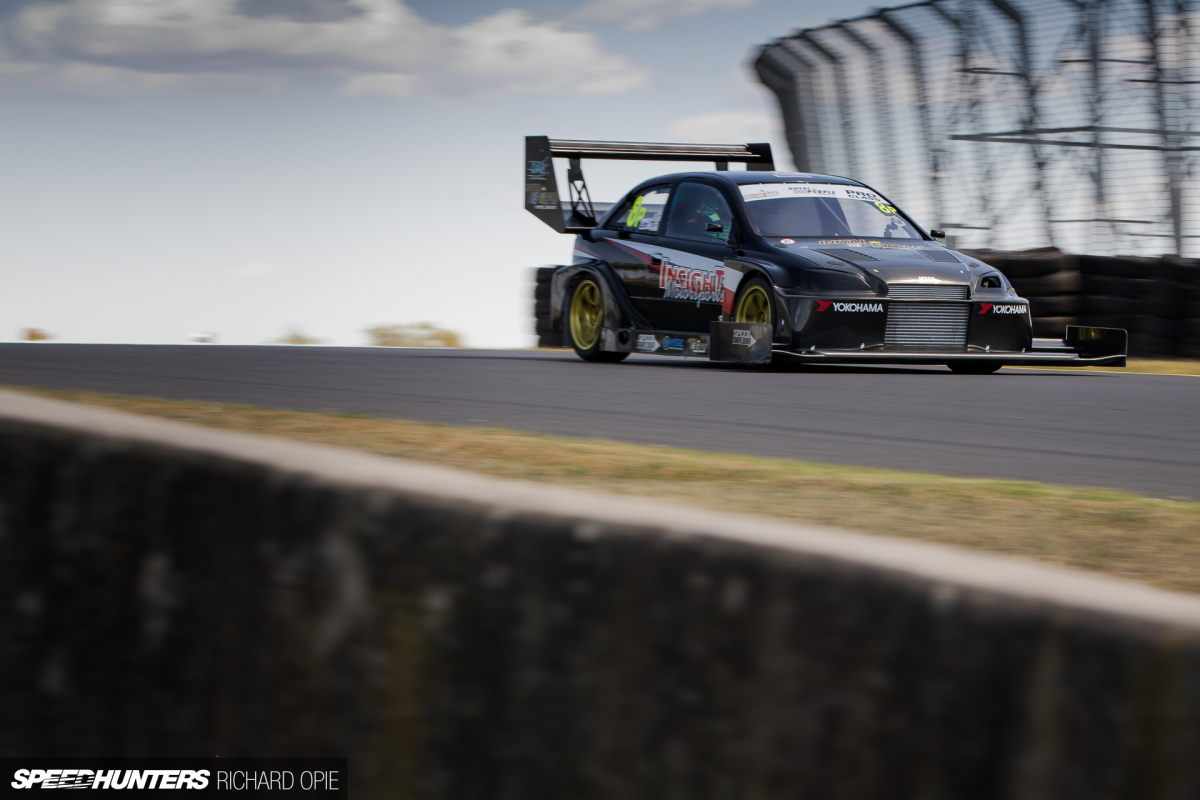 Another cool car to see out in action was Insight Motorsports' Holden Astra (Opel/Vauxhall to the Europeans). It was entered in the Pro Class, but due to some issues with the rear suspension geometry it couldn't post a lap quicker than 1:32.030. Trial and error is all part of the time attack game of course, so you can count on this car returning in 2017 to show what it's really made of.

As a GT-R fanboy, any trip to Australia is always a treat for me. Aussies love Nissan's performance hero car, and that extends to tuning the hell out of them and driving them hard. I had followed the build of the Integrated Motorsport BNR34 Skyline GT-R on social media in the months leading up to the event, so being able to check it out in person was rather inspiring. Entered in the massive Open Class category, the GT-R managed second with a 1:29.489 just behind the winning Royal Purple/Spartan EVO Mitsubishi Lancer Evo IX. One class up in Pro Am, the CJA Motorsport BNR32 was a sight to behold; its crazy carbon body and aero package helped it record a slightly quicker 1:29.420 lap time.
All-wheel drive goes a long way in time attack, and as always the WTAC pits were filled to the brim with Lancer Evolutions entered in various classes. The Pulse Racing Evo VIII also ran in the 1:29 zone, but it looked like it wasn't exploiting the full potential of its aero and powertrain package, which means there's more to come from this car. Next to it above is the PMQ all-carbon Evo IX, a blisteringly-quick car that took the win in Pro Am with a 1:27.450. We need to bring you a full feature on this machine as it's exceptionally well built. And I just had to throw in a shot of the NA Autosport & Engineering Lancer, simply because the VIs were the coolest Evos made in my book. This particular car managed a 1:30.261, which landed it in third place in the Open Class.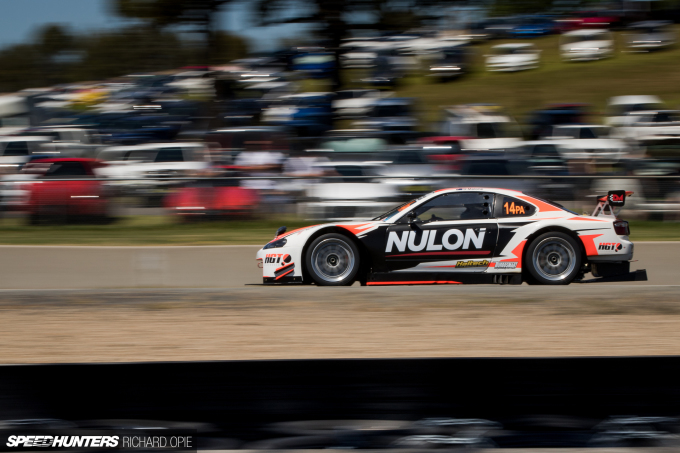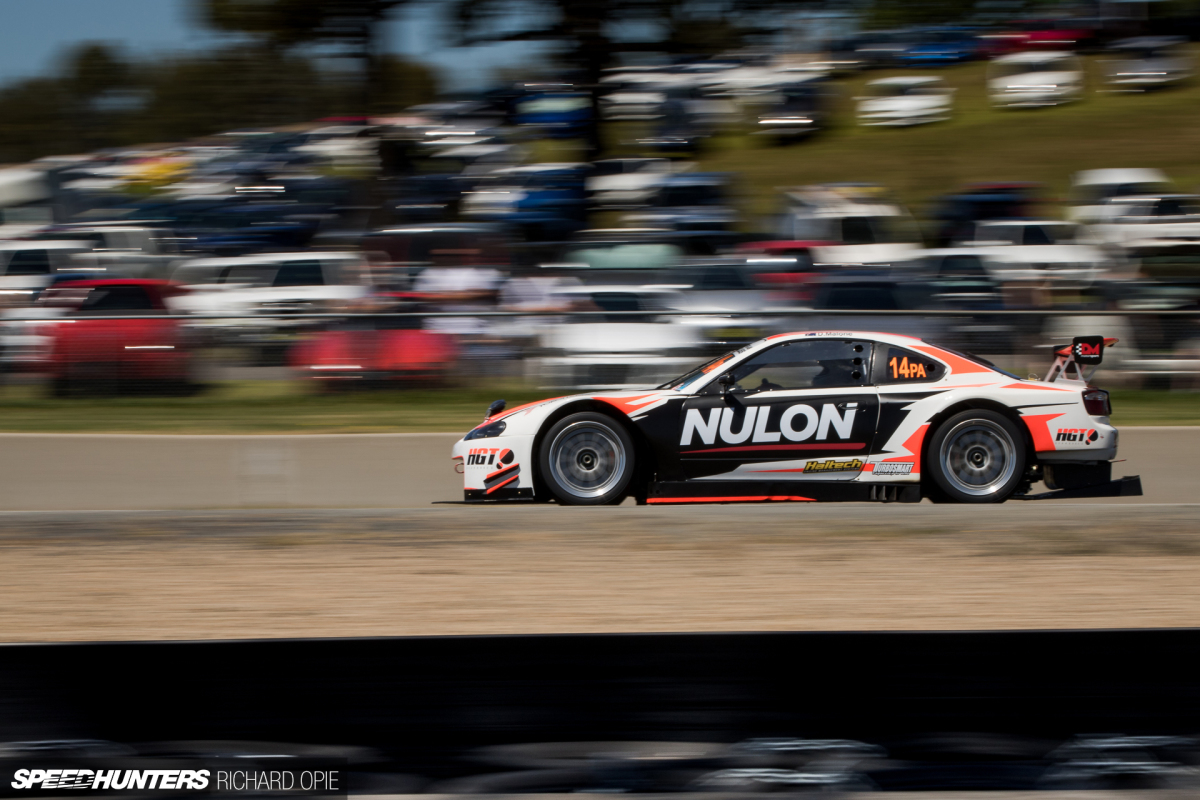 You may remember the crazy JGTC GT300 S15 Silvia that was running a naturally aspirated V8 race engine at Gatebil years ago. It was nice seeing the car again in another continent, and now back with SR20DET power. Its owner/driver, Dale Malone, told me this was the first time the car had been driven since its rebuild, so development essentially starts now.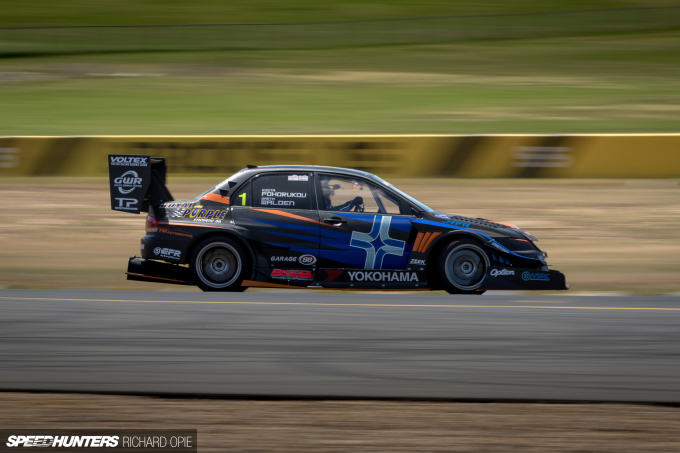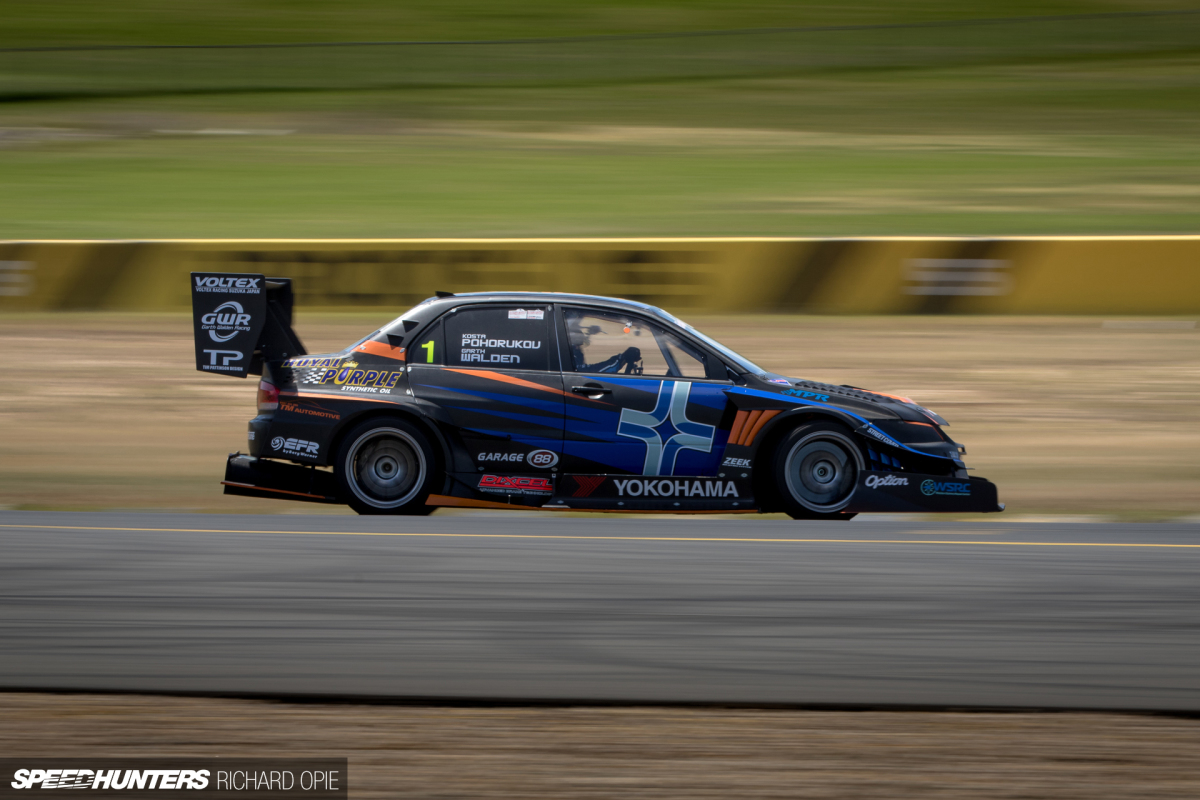 What about the fastest cars though? Well, with the updates we had for you at the end of each main day, you'll probably already know that the MCA Suspension 'Hammerhead' S13 Silvia broke the record multiple times over the course of the two-day event to grab the win with a 1:22.192 lap. That can be viewed here in all its raw glory.
Many people have asked about the Tilton Interiors Lancer Evo IX, specifically why it was retired after winning WTAC outright for the third consecutive time in 2015. Well, the answer is simple, the car's owner, Kosta Pohorukov, is more than happy with the fact that his Evo won three years in a row in the hands of Garth Walden. He also noted, that seeing as though the Lancer is now quite dated in comparison to other Pro Class machines, if he was ever to challenge for the WTAC title again it would have to be with a whole new car. The legendary Tilton Evo was at the event this year and Kosta did take it out, but only for a parade lap with him behind the wheel. I'm sure that confused a lot of people!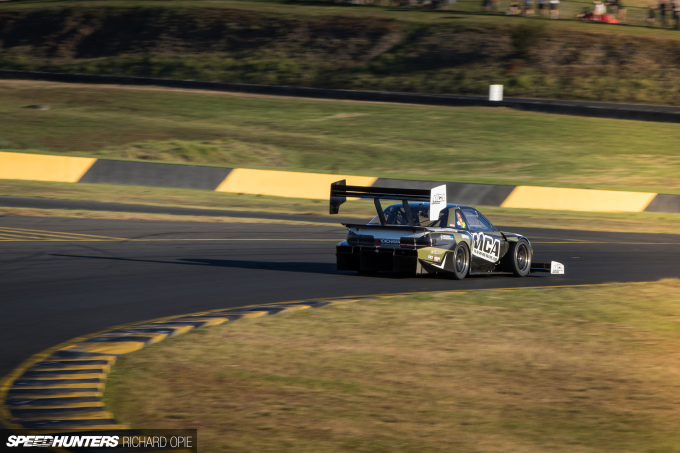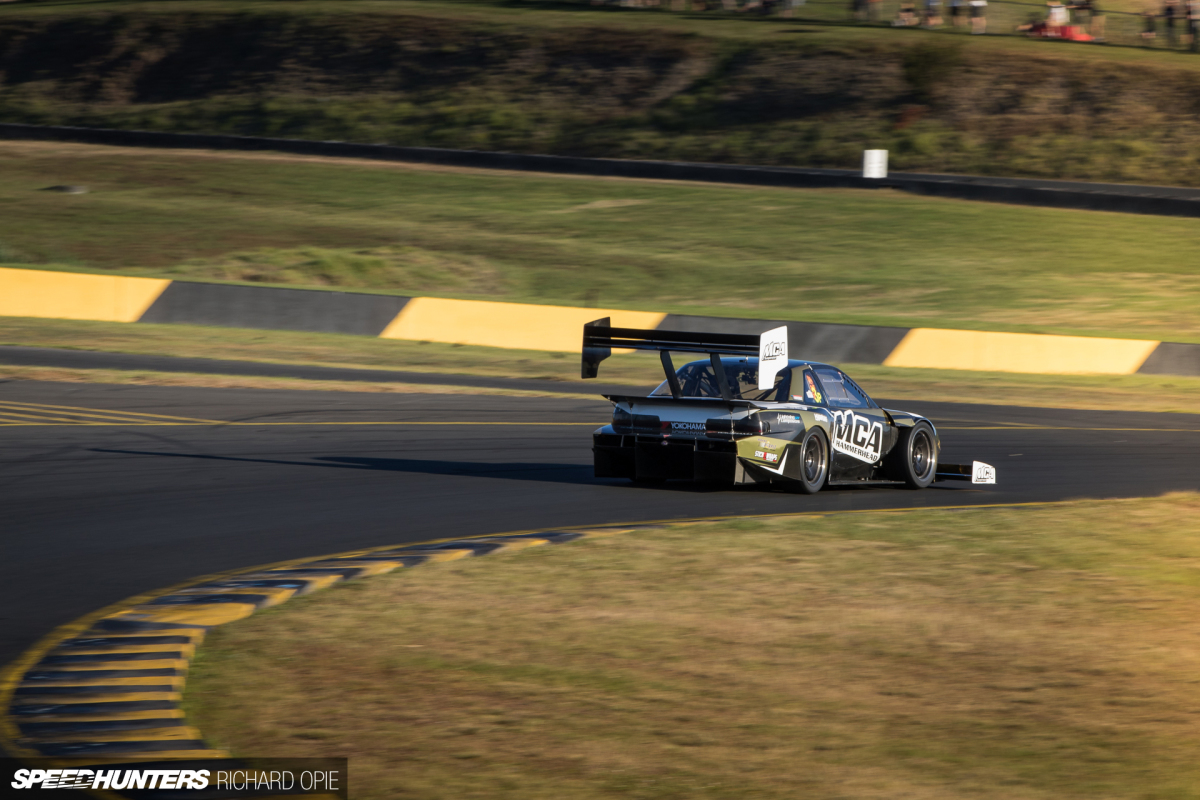 But there is no confusion over which car won the event.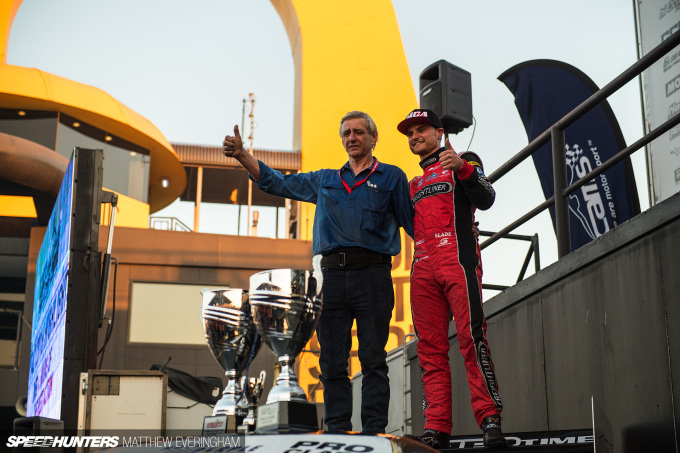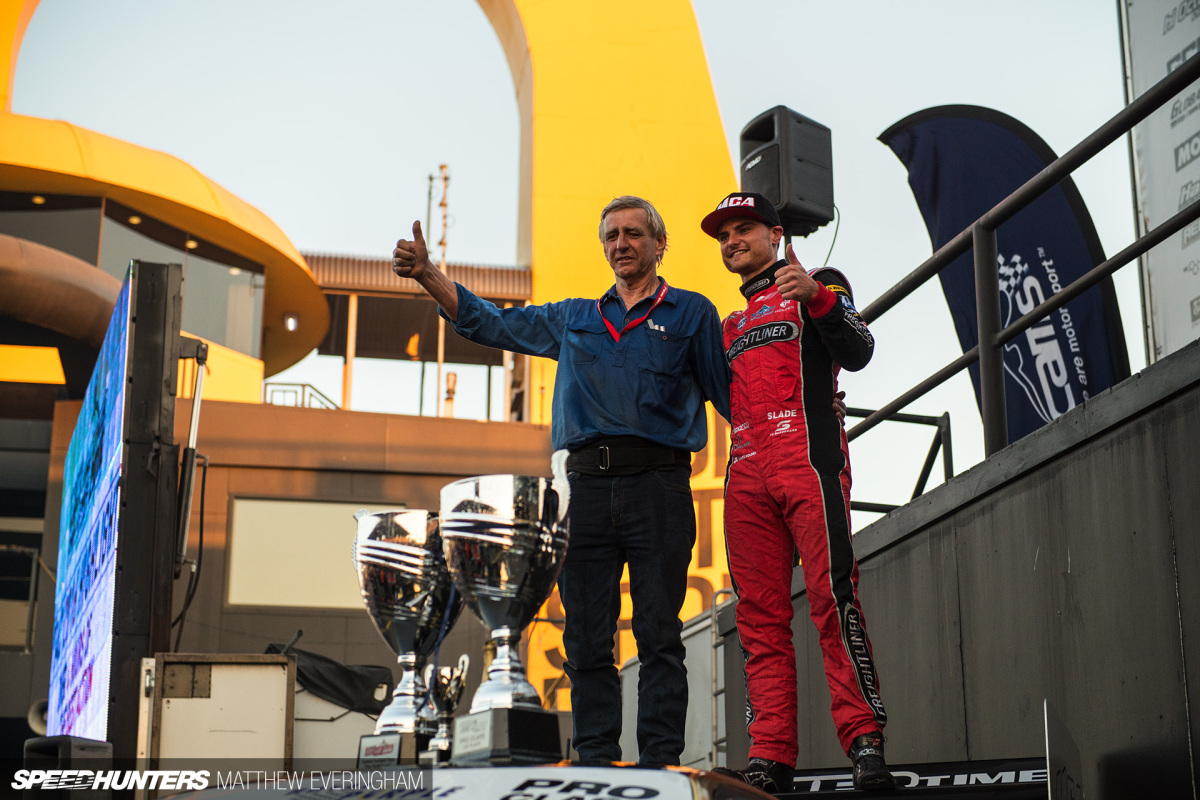 Pro driver Tim Slade was ecstatic with his win, as was team owner Murray Coote and the crew that put the car together.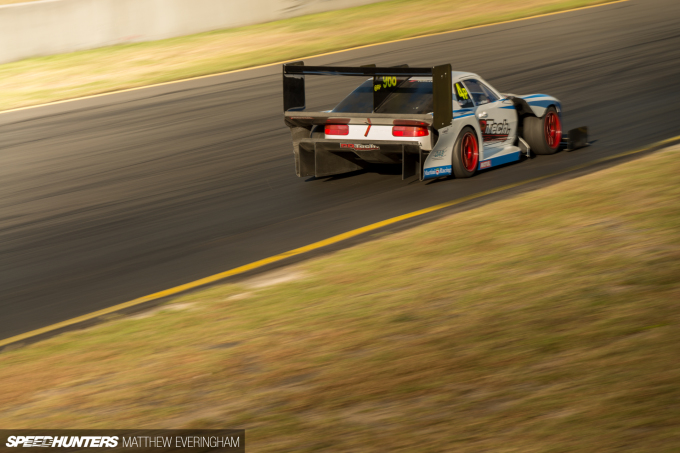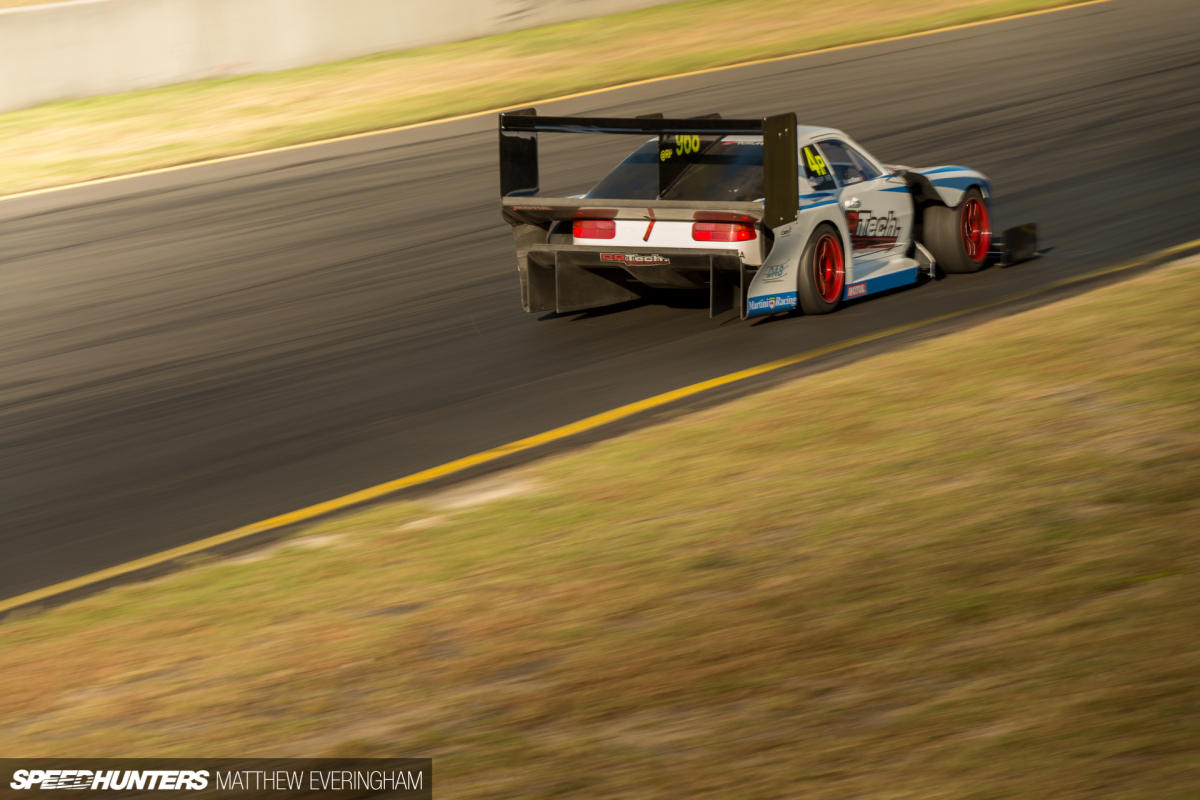 Barton Mawer took second place on the podium, his PR Tech Porsche 968 setting a 1:23.038 lap in just its second WTAC Pro Class year. That's fast enough to have won the event outright last year (and every year prior), but it's crazy to think that it's well over a second off the MCA S13's time.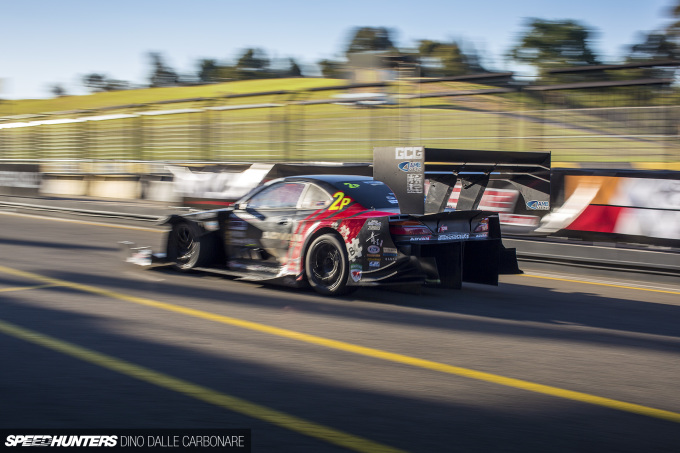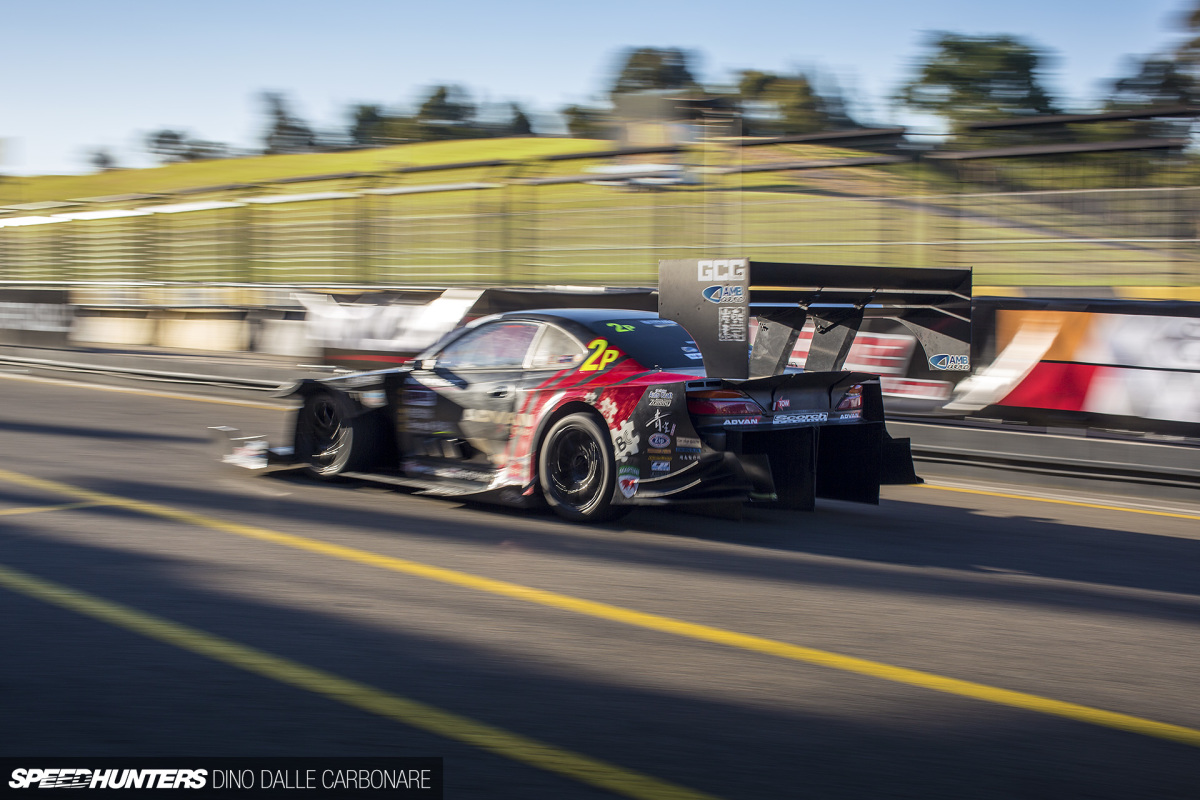 That of course leaves the third place finisher, Under Suzuki and his Scorch Racing Nissan Silvia S15. Both he and the car are nothing short of WTAC legends.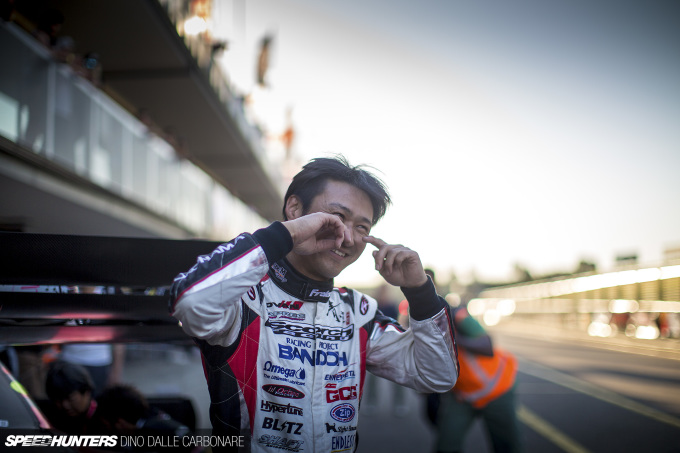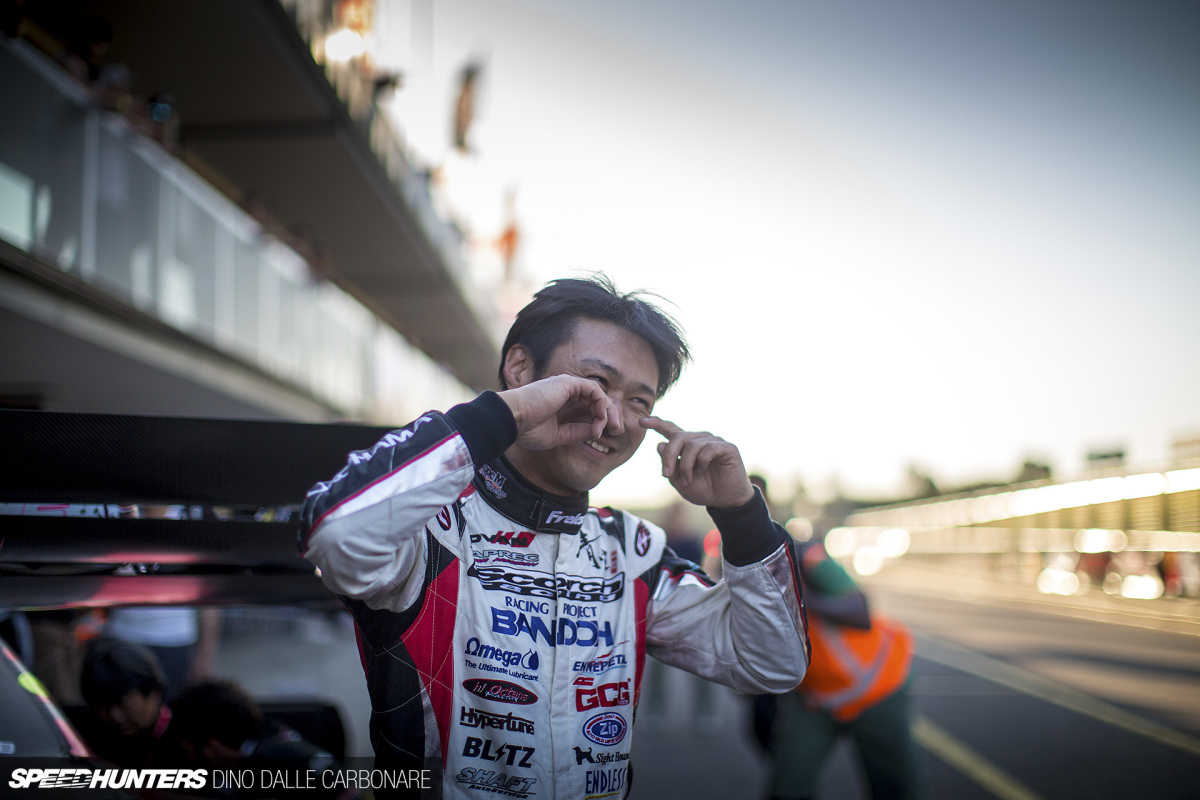 Suzuki-san has really stepped up his game year in and year out, and for 2016 he was backed by the reliability of a billet SR20 engine block able to support more power, and of course bigger and wilder aero. It was all or nothing during the final outing on Saturday's Super Lap Shootout session, and he knew that if he strung a good series of sectors together it might all add up to a winning lap.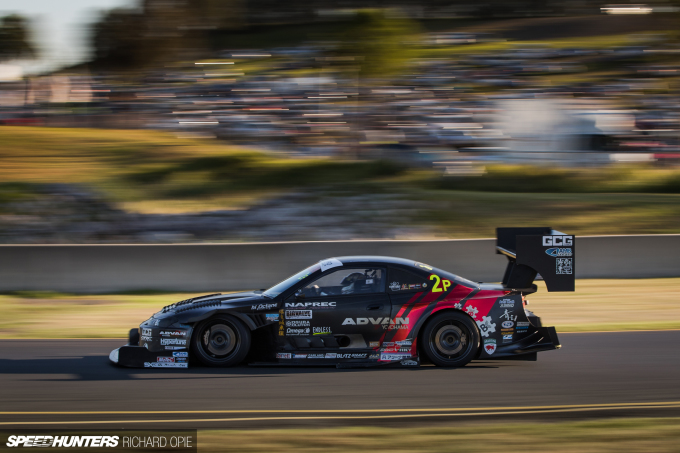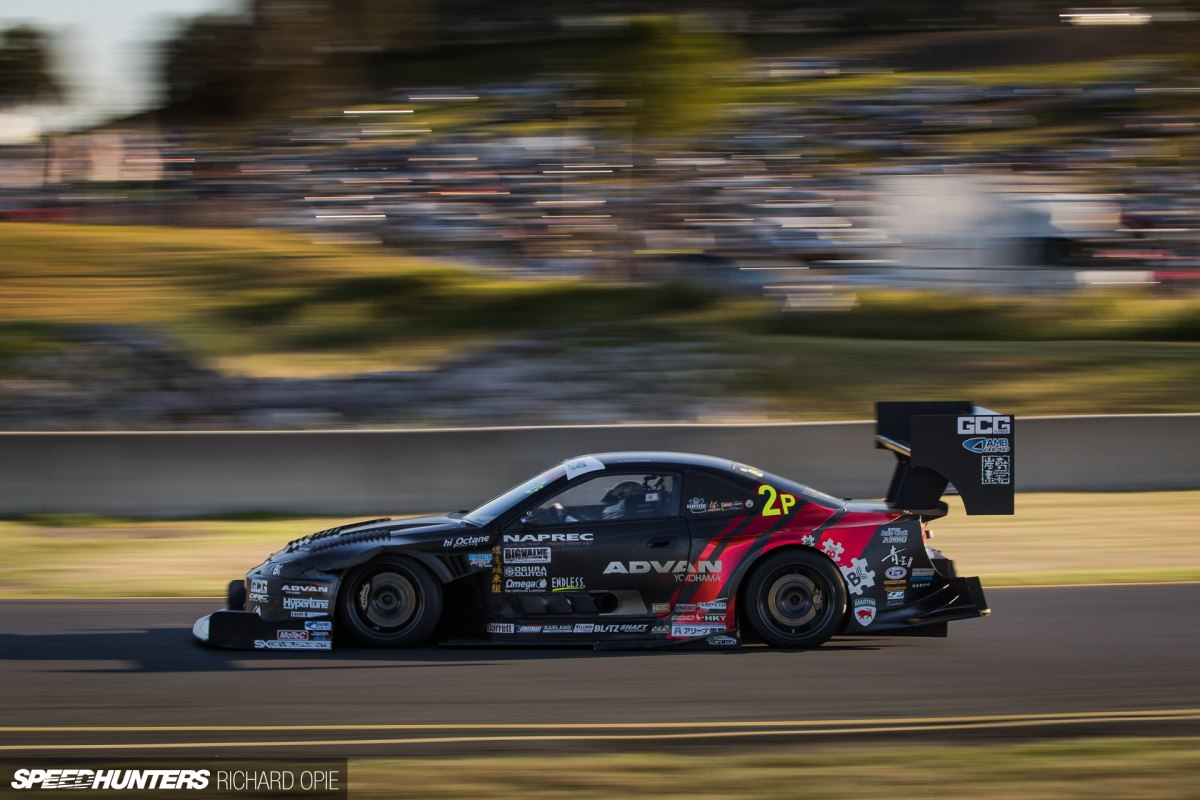 But it didn't. Under was sad about it of course, and immediately apologized to his team on stepping out of the car back in the pits. That inner Japanese fighting spirit already has him thinking about next year though.
But right now Suzuki-san has the Japanese time attack season to focus on, and he's ready to hit Tsukuba in December, January and February for more attempts with his refined machine. The goal? Well, it has to be a sub 50-second time now, doesn't it? Crazy!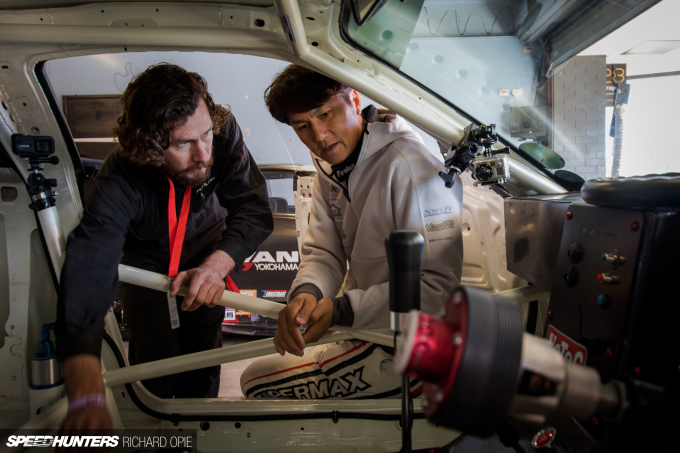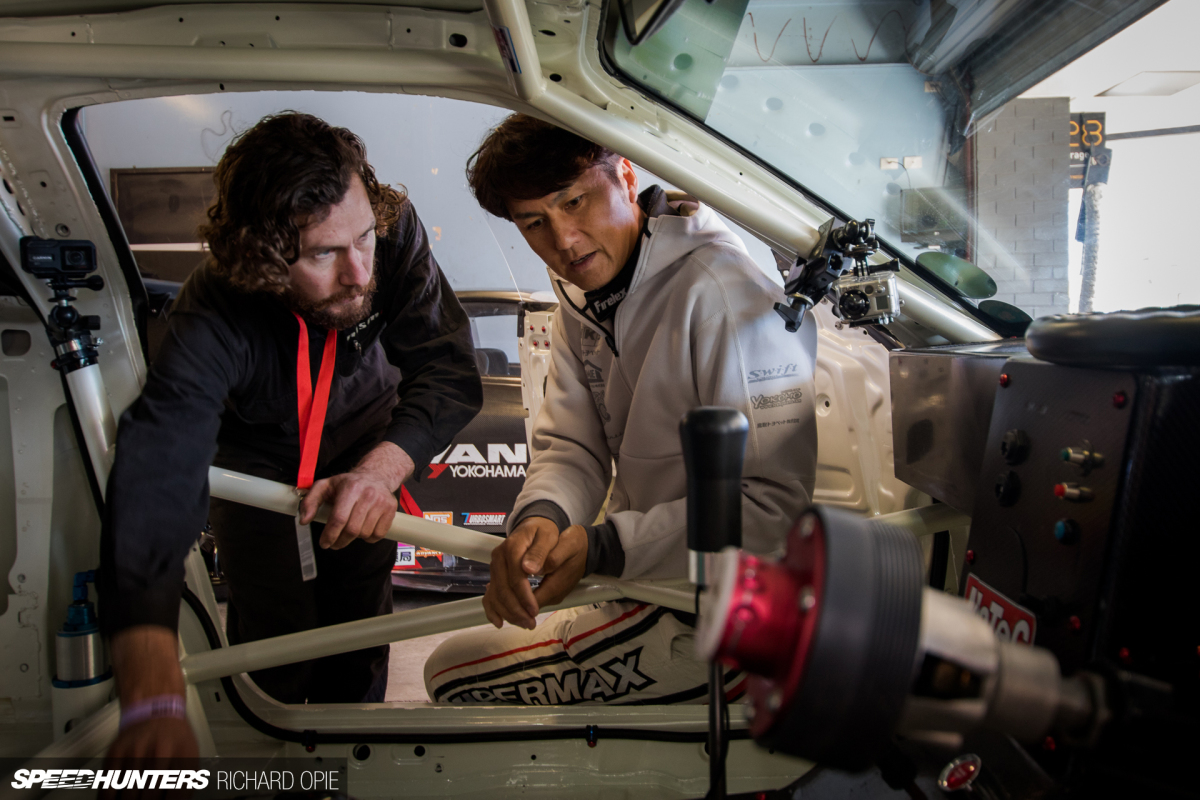 Another car I was keeping my eye on was the Sutton Brothers Racing wide-body Silvia S15. I recall featuring this car in 2013 and being blown away by the quality of the build and the attention to detail. This year they had Nobuteru 'NOB' Taniguchi on driving duty.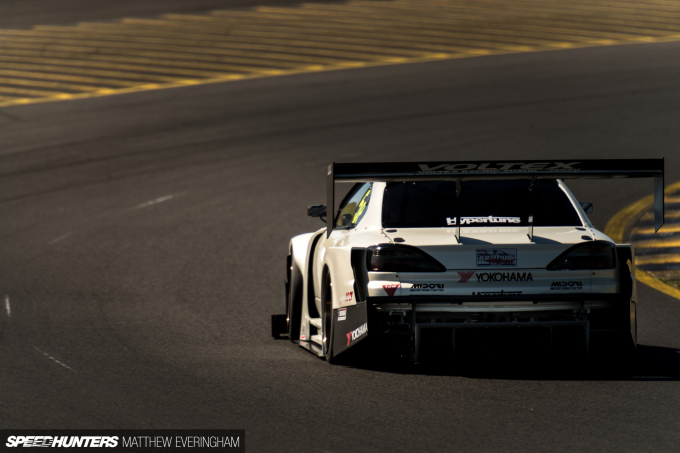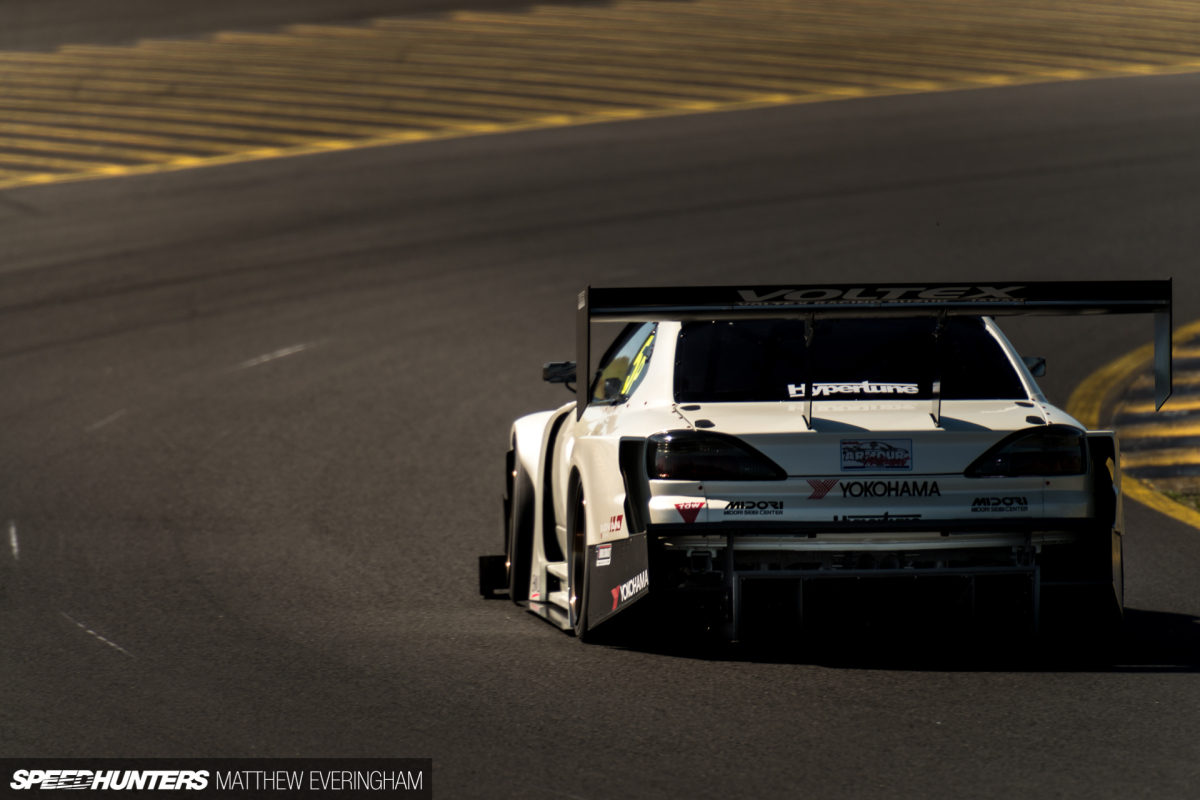 There's so much to love about this S15, but the team was never going to be in the same league as the top Pro Class cars for the fact that they don't run a totally extreme aerodynamic package.
That said, NOB and the Sutton Brothers managed a fourth place finish with a 1:28.454 lap, something they should all be very happy with. This is another team that will be worth keeping an eye on at future WTAC events.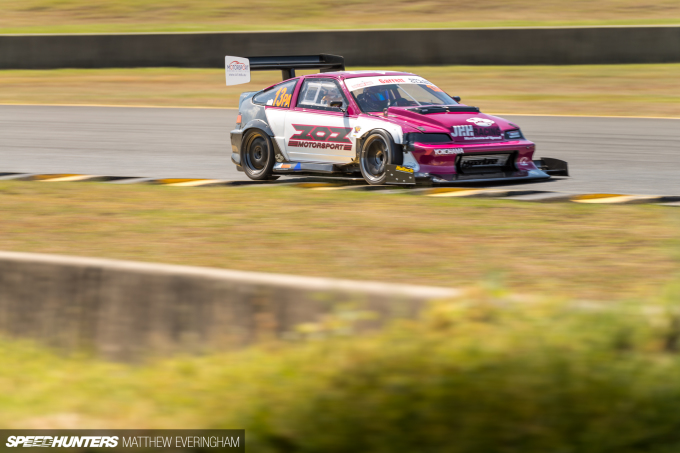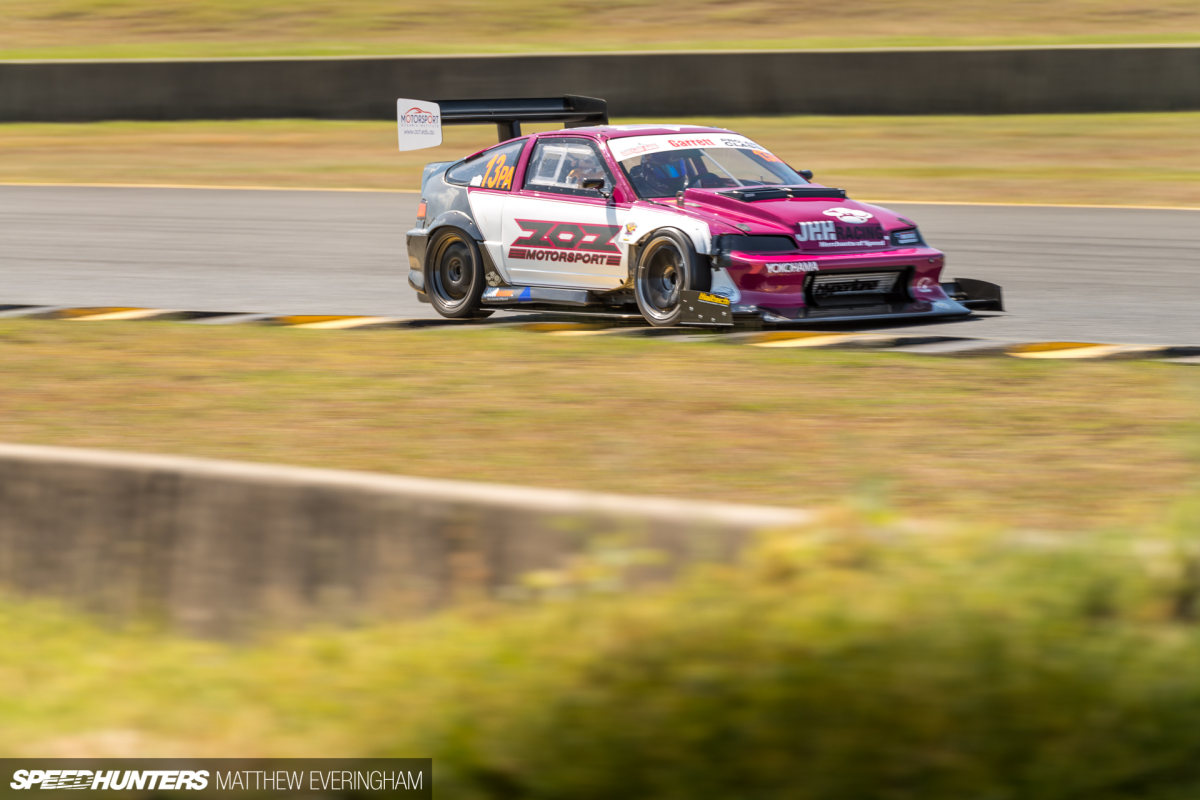 And how can we not mention Team MightyMouse and their small but savage Honda CR-X which finished second in Pro Am with a 1:27.617. Yes, a 1:27 lap time from a front-wheel drive! There's still talk of owner/driver Rob Nguyen and the 101 Motorsport team bringing the car to Japan and challenging the FF record at Tsukuba currently held by Ooi-san and Team 5Zigen, and I really hope they can make it over in the colder months of 2017. If they do, you can bet we'll be there covering the attempt from every angle.
Keeping It Shiny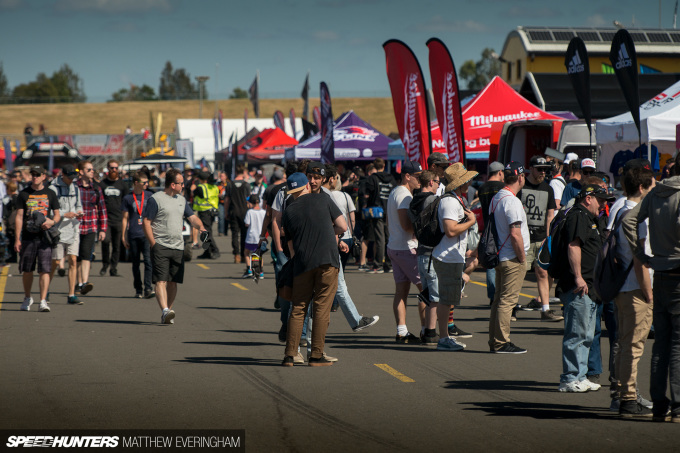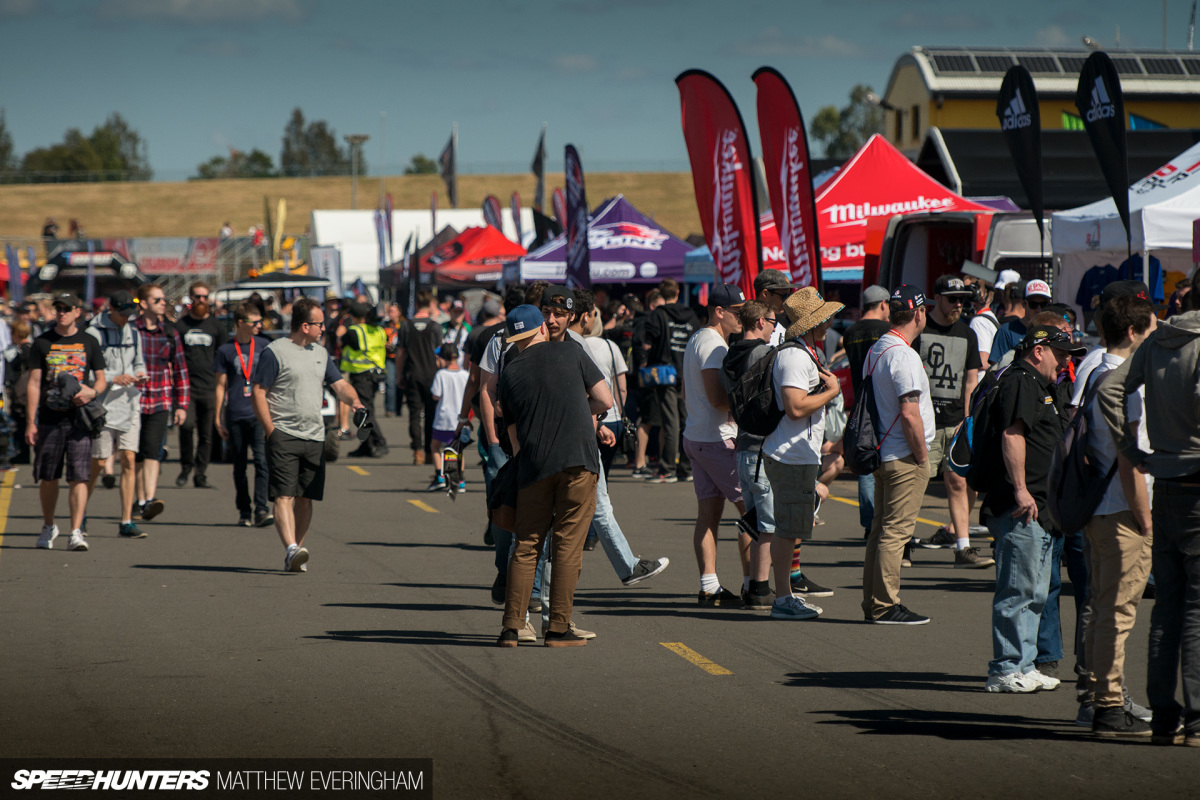 The on-track action is obviously the main spectacle at WTAC, but the reality is, there is so much happening in the paddock and surrounding areas that it's hard to feel short-changed. I spent a lot of time walking around and checking out all the booths displaying parts and demo cars, and then hit up Sydney Motorsport Park's skid pan to check out the Show & Shine aspect of the event.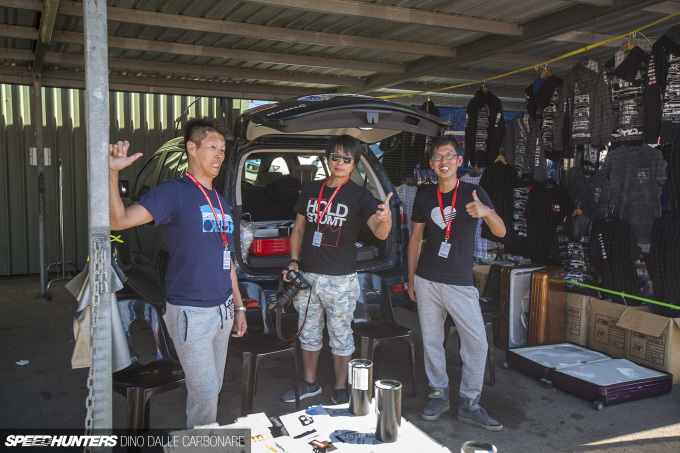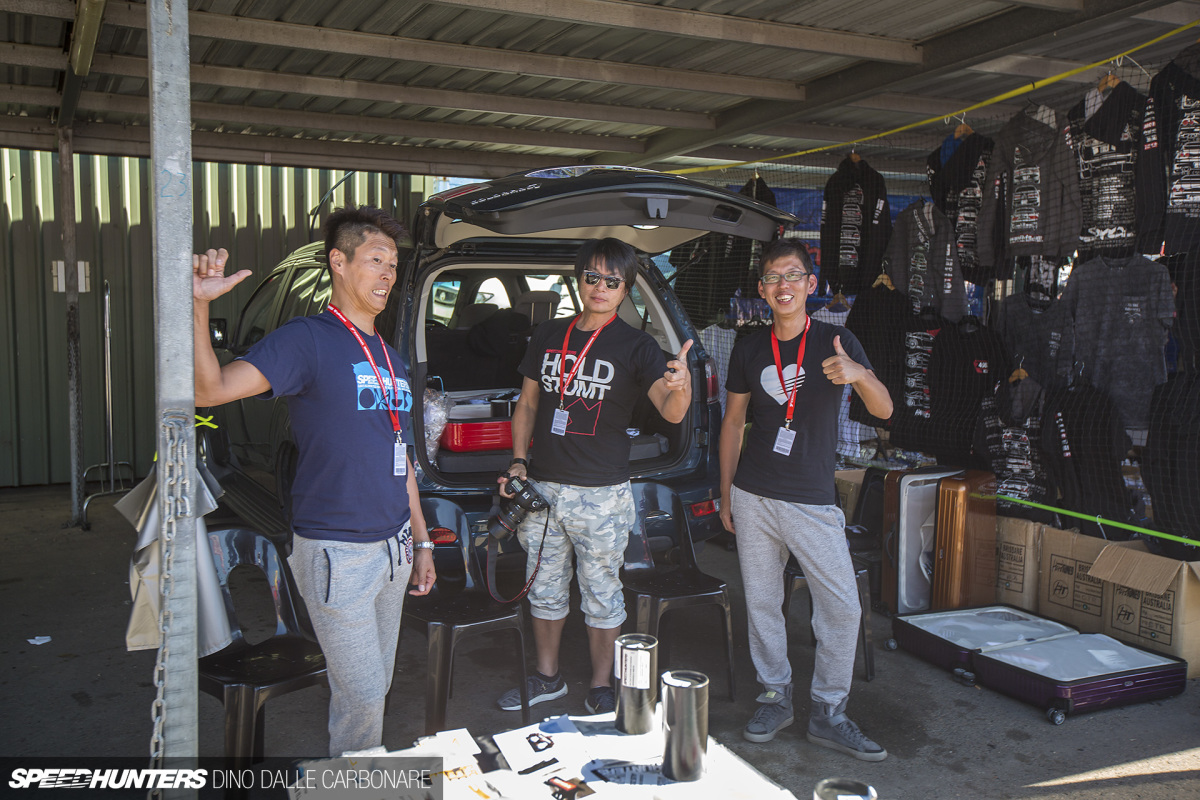 I have to give special mention to the guys from Hashimoto Corporation who came all the way from Japan to set up a Speedhunters stand and sell our merchandise.
We had the new 55SHズ (Go-Go Speedhunter-Zu – a cool and fun way to ensure our Japanese fans pronounce our name with an 's' at the end rather than just calling us 'Speedohanta') collection in various colors and sizes, as well as the full range of sticker and the now very hard to find Takata x SH tow strap.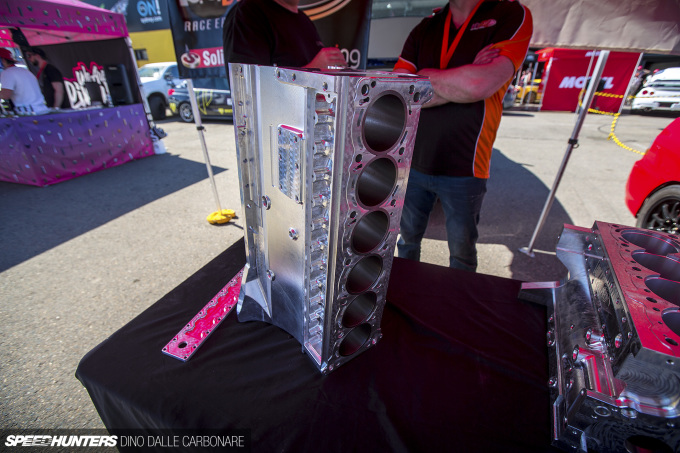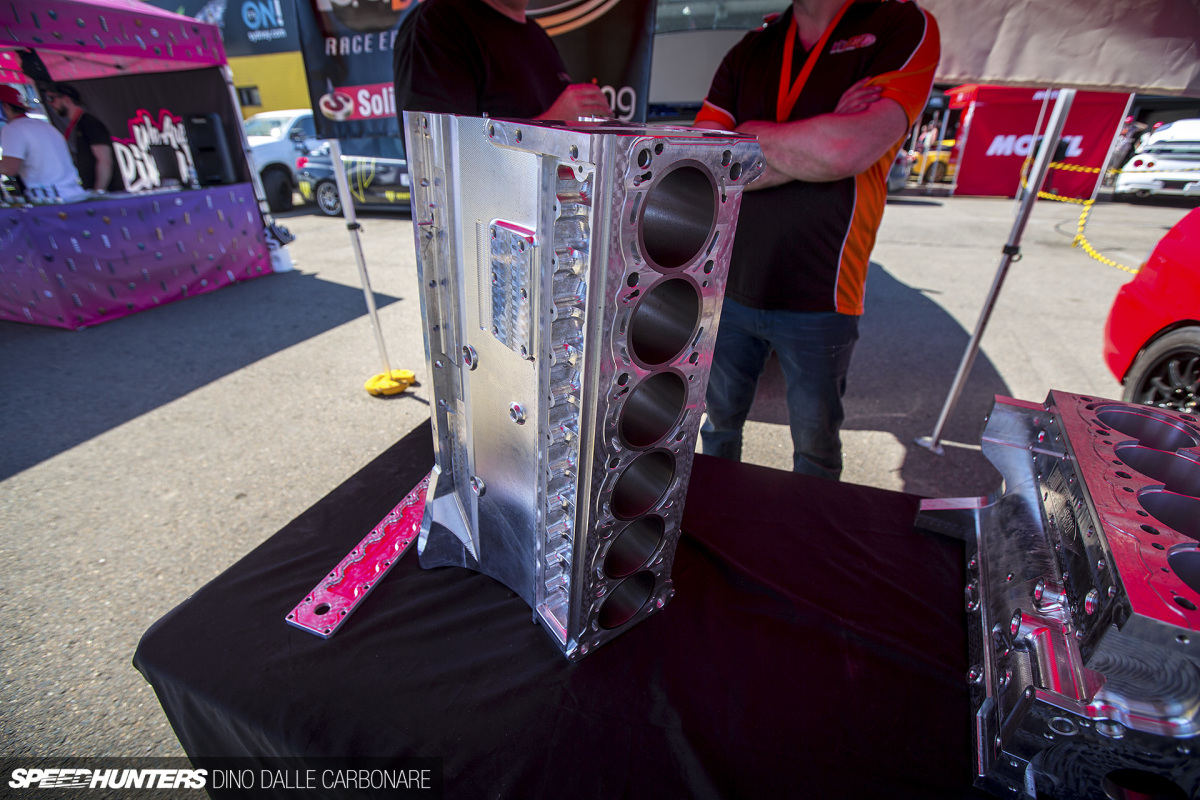 There was a lot to look at and nerd out on, and of course it didn't take me long to hunt down this billet aluminium RB30 block from Pro GTR Motorsport. It seems as though anyone attempting to make huge RB power Australia is moving onto these sort of solutions, and the same can be said of the 4G63 block that was on display next to it.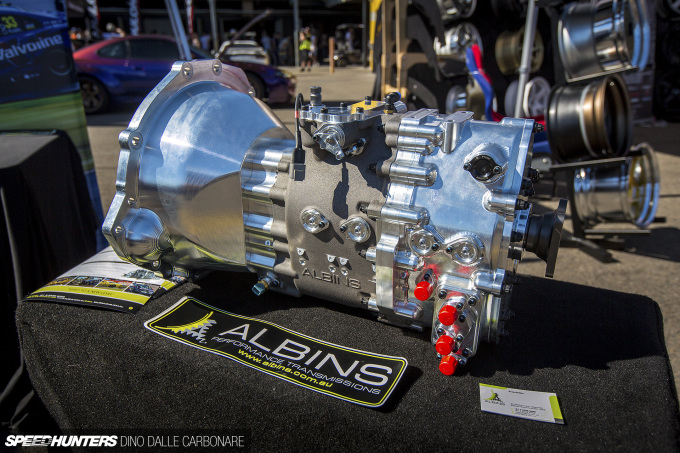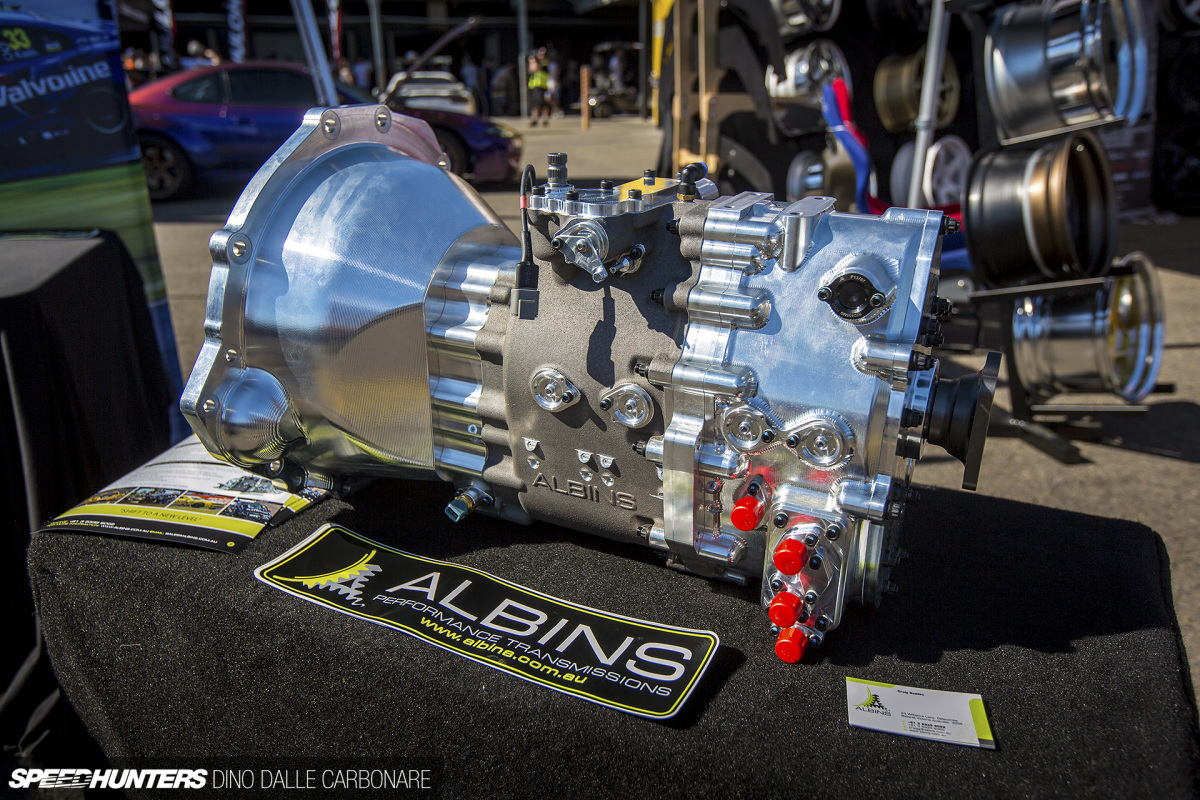 It's hard to resist the shine of exquisitely-machined billet alloy, so within minutes I had found the Albins display and was drooling over its compact 6-speed sequential. The GT-R version of this box has all the factory latch-up points and mounting for the stock transfer case, so stepping up to a serious aftermarket transmission never been easier on a GT-R or any other FR/AWD car. Albins even has an option for the R35.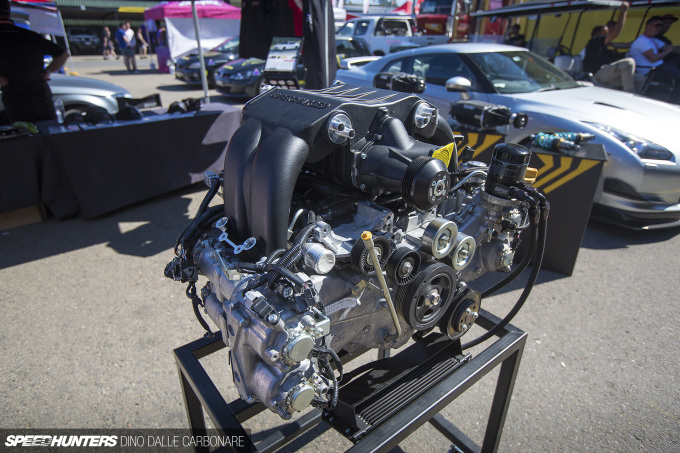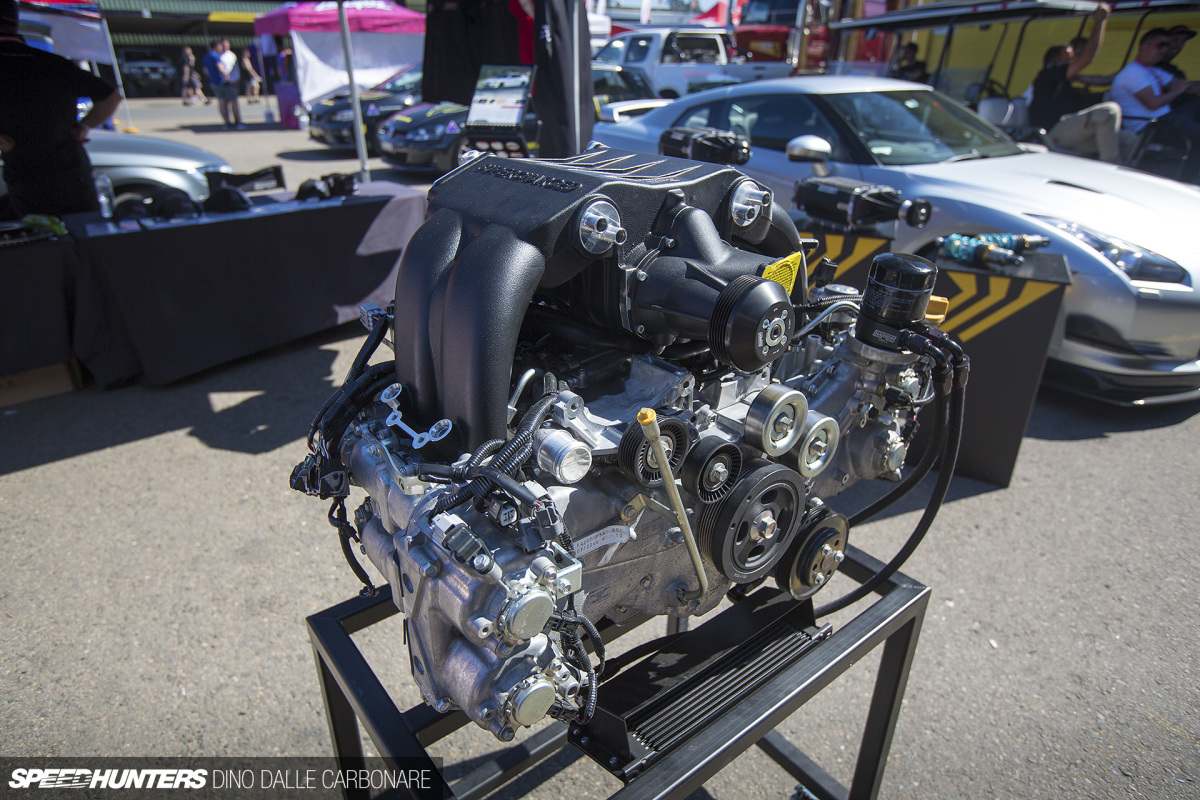 And check this out: Harrop's TVS 1320 supercharger kit has to be the cleanest and most well-packaged blower solution for the 4U-GSE/FA20 motor used in the 86/BRZ. It's effectively a one-piece solution that houses the Eaton-type supercharger section, a pair of charge coolers and the intake manifold. It's both visually pleasing and compact, and is able to boost power significantly depending on how much boost you want to run.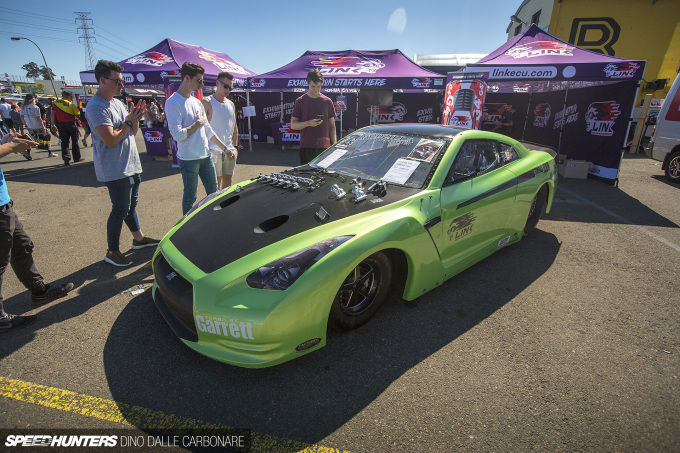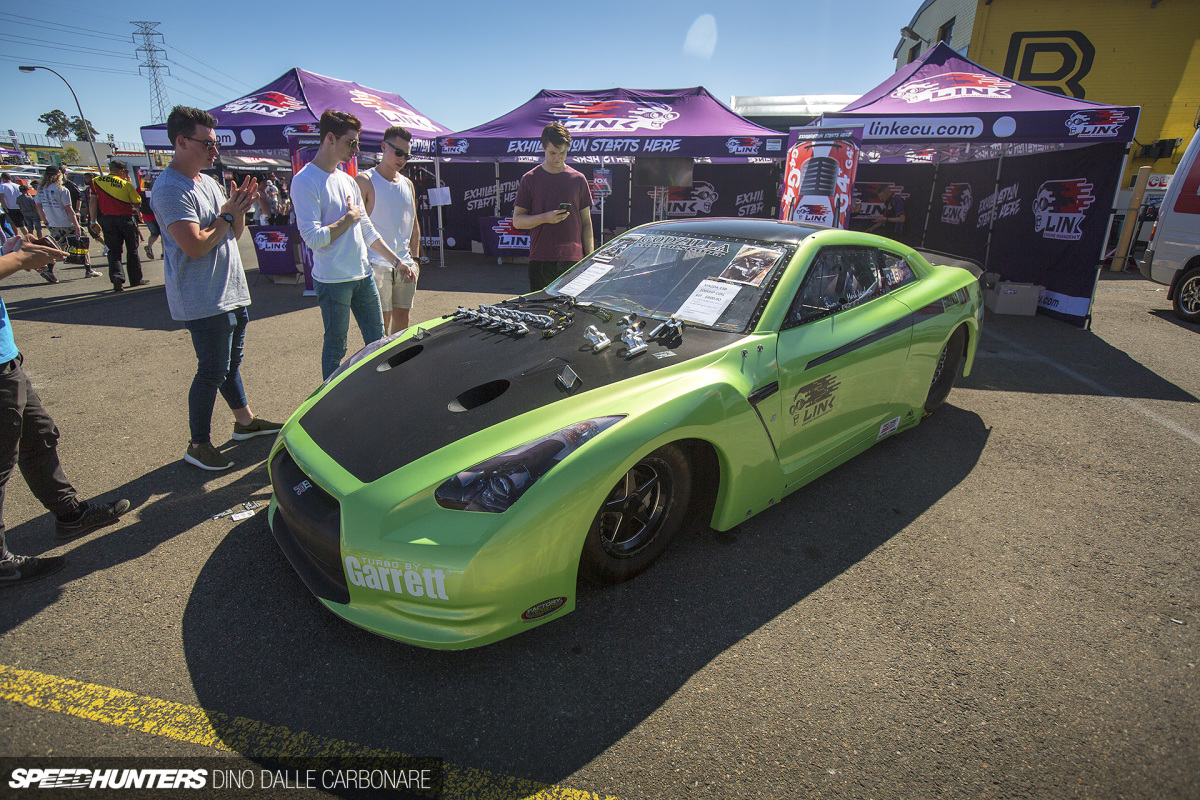 Not far away was the Godzilla Motorsport R35 GT-R drag car, which I had seen being unloaded during the first practice day. This thing is currently the world's fastest VR38-powered R35. Some numbers for you: VR38 standard engine block, VR38 standard crankshaft, 2260hp, 6.37-second quarter mile time, 224mph exit speed. Damn! Respect to these boys! We need to see this car in more detail, don't you agree?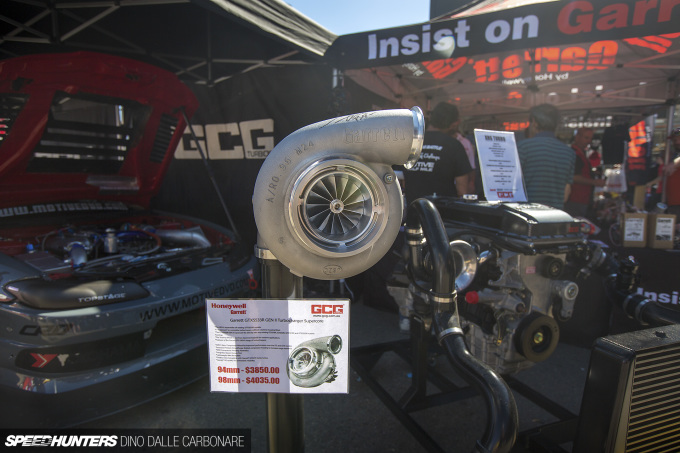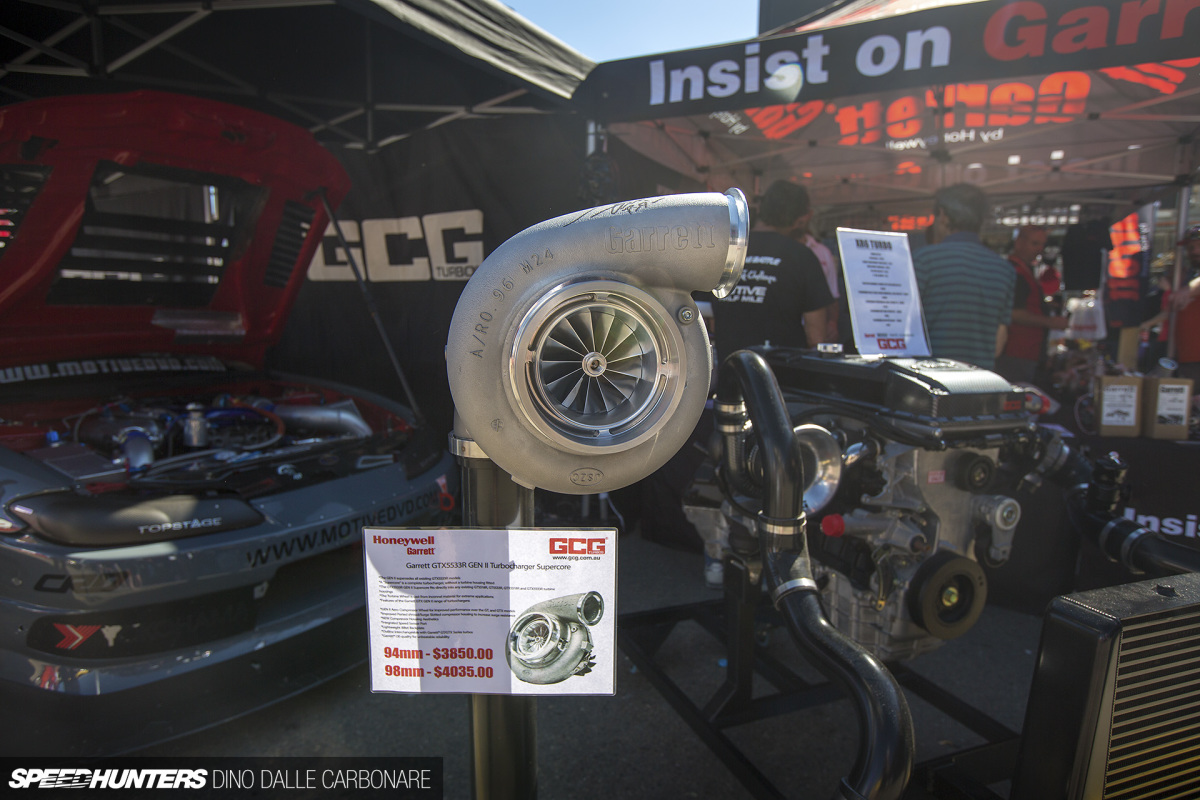 Since Aussies love big power, this is the new big-daddy Garrett GTX turbo from GCG, available in 94mm and 98mm.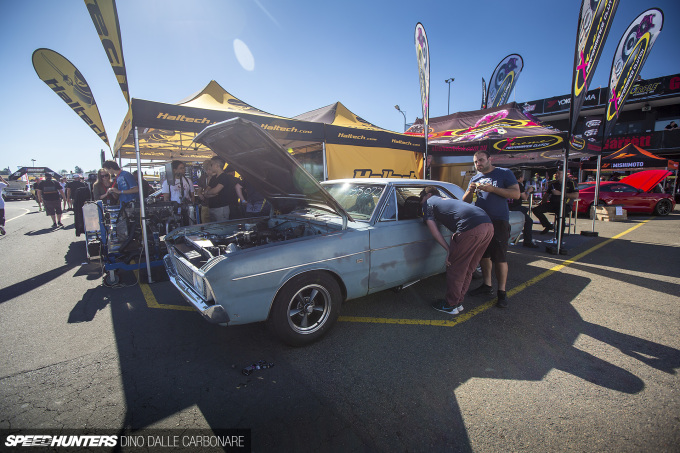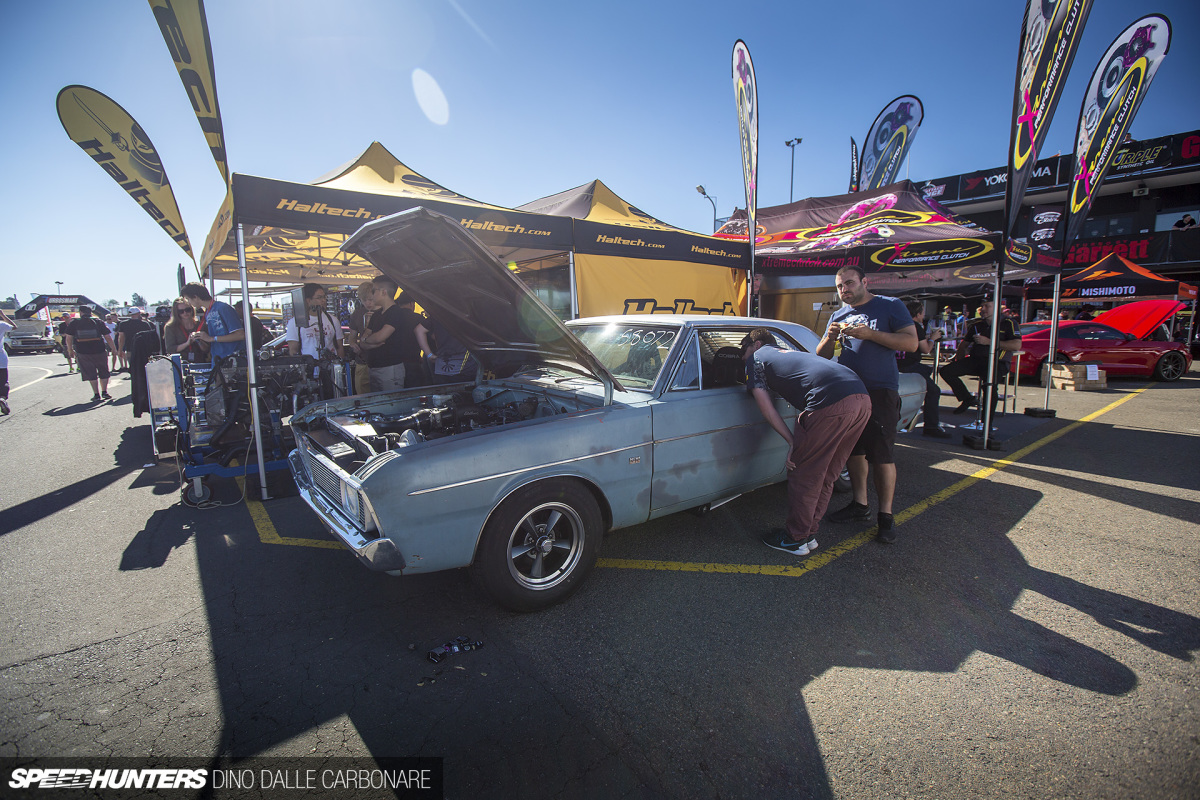 I spent a day last week at Haltech looking at how it puts its ECUs together and talking to some of the company's extremely intelligent technicians. In various conversations, a rusty old VG Valiant coupe kept cropping up, but I couldn't really picture it in my head.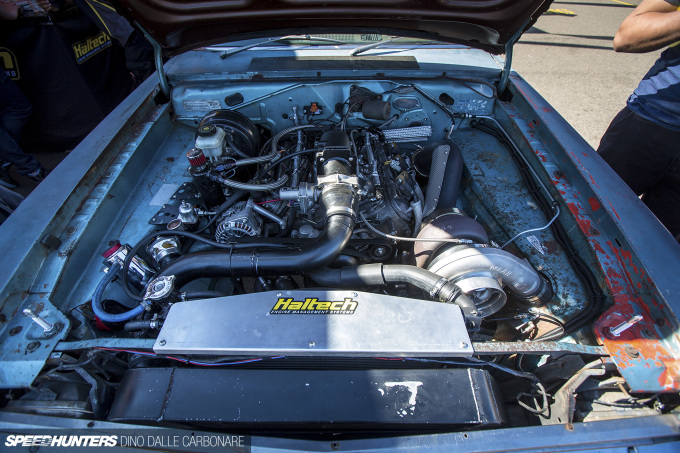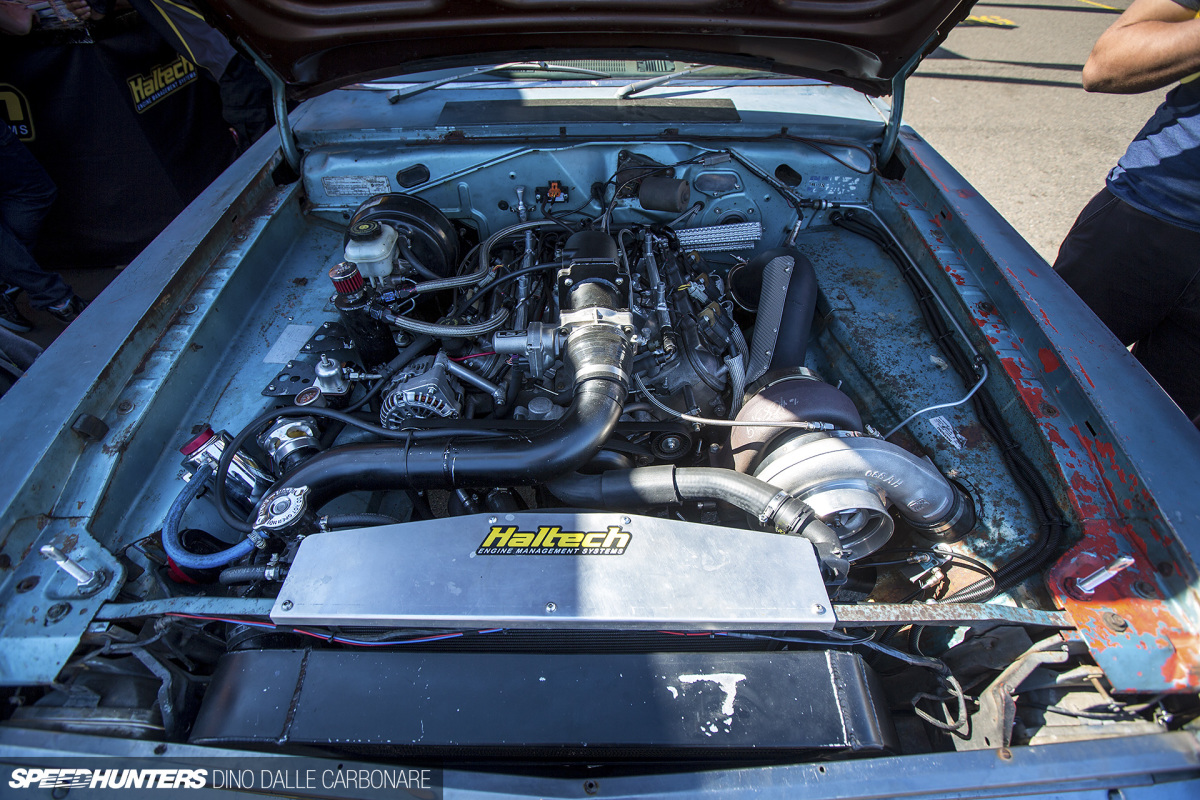 At the show though, it was nice to see what they were talking about. I heard stories of the old Valiant going fast down the quarter mile and one look in the engine bay showed why. It runs an LS engine borrowed from an old Chevy truck and a big 80mm BorgWarner turbo to help things move along. I love the sense of humour behind this build!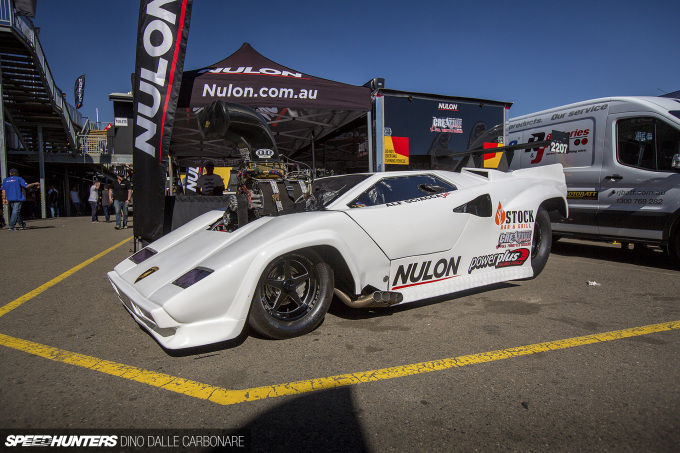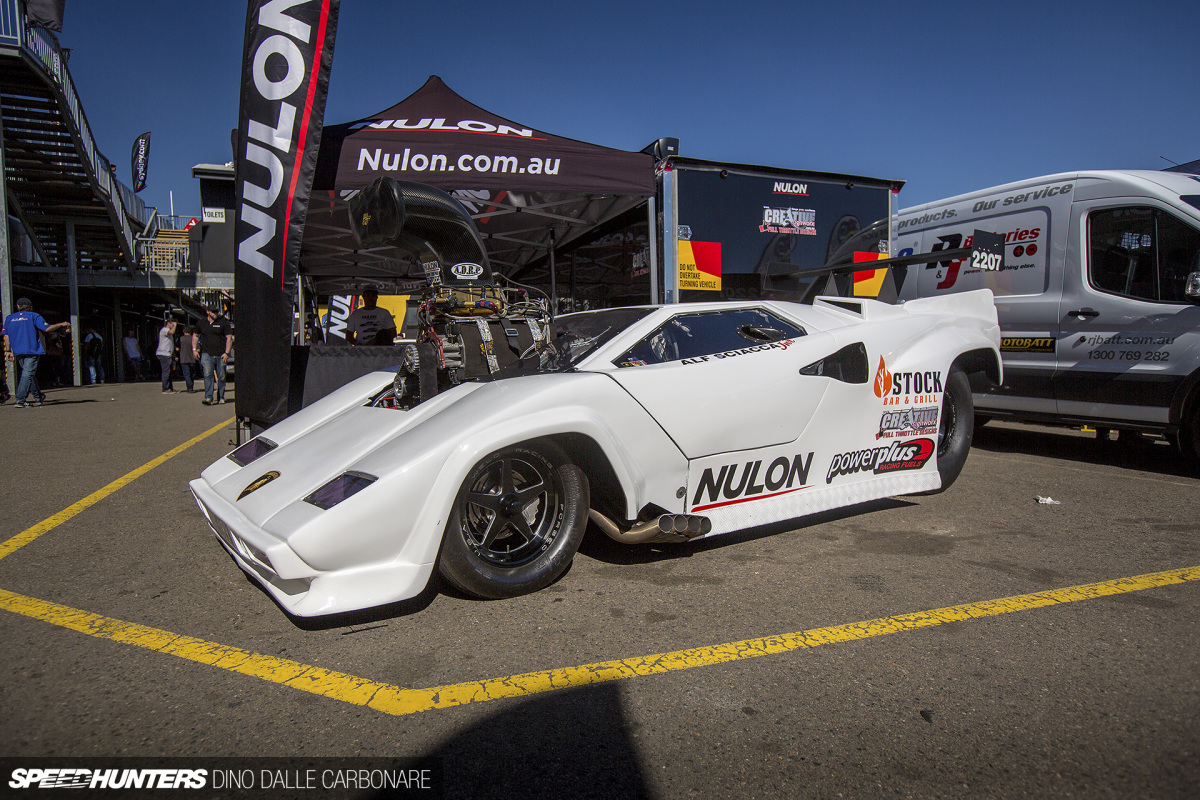 As I do with this particular car. I wonder what old Ferruccio would think? He would probably have a good laugh.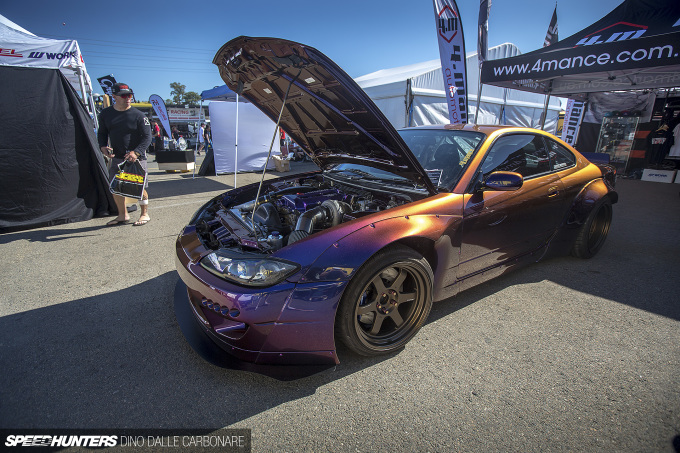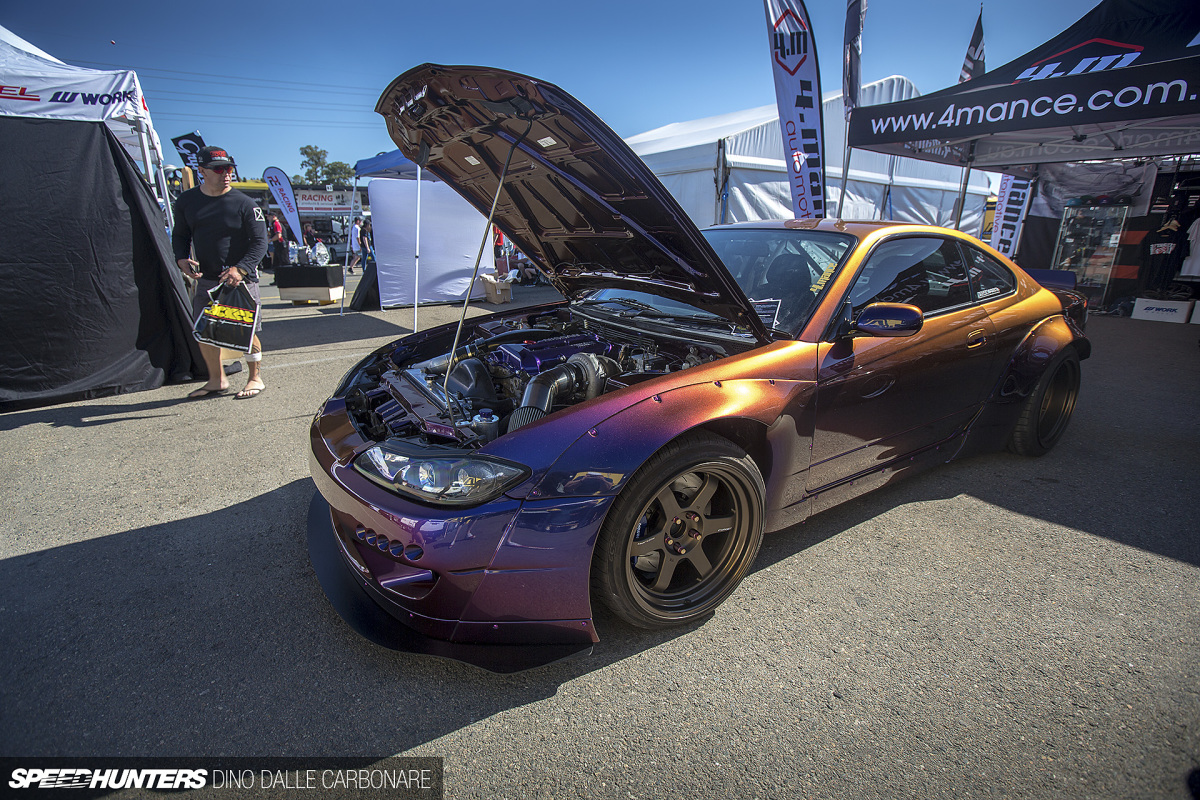 Overall, I was really blown away; it's great to see the thriving aftermarket industry that Australia is currently enjoying. There is so much knowhow here that it makes you wonder why there isn't an Aussie equivalent of the SEMA Show.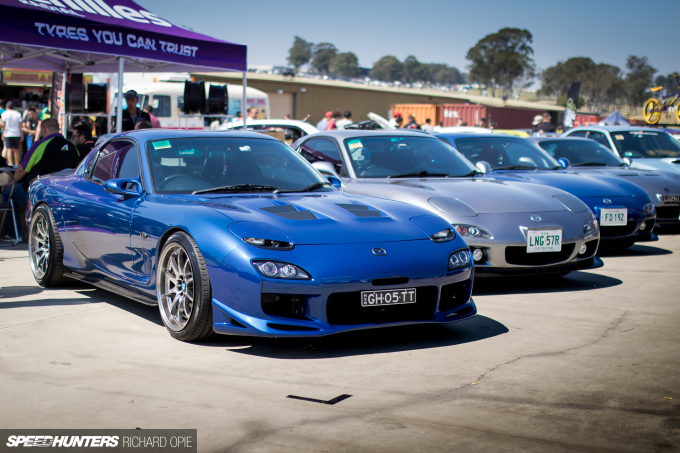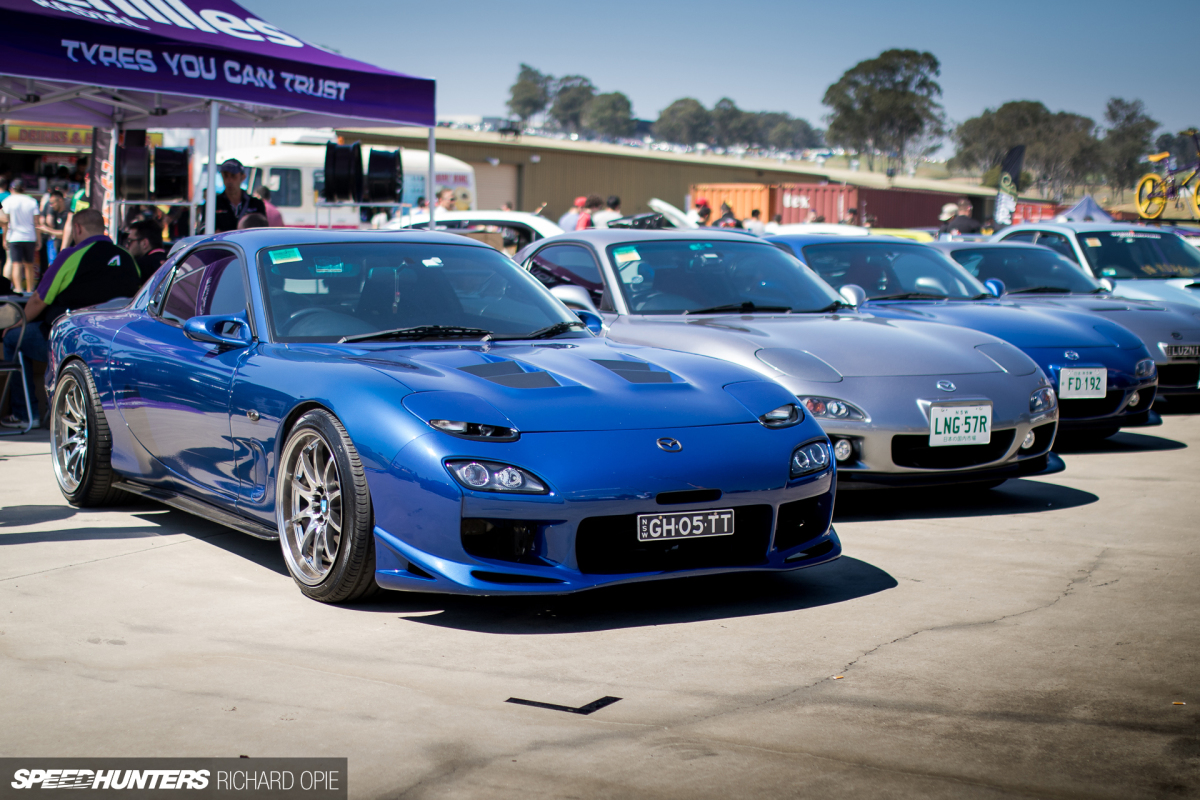 The big concrete skid pan that is usually reserved for driver training serves as a perfect venue for the Show & Shine.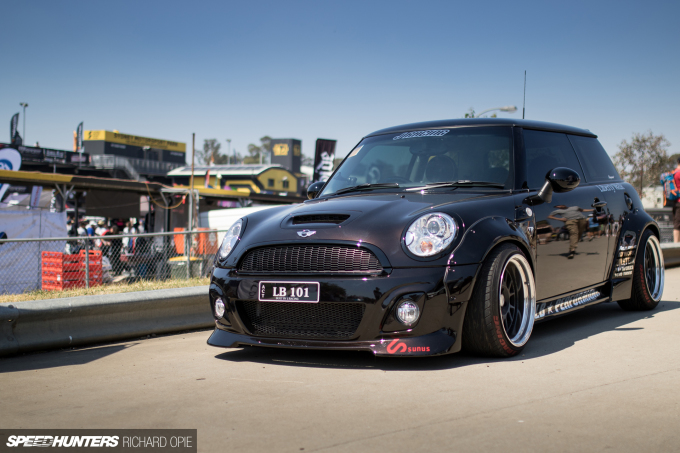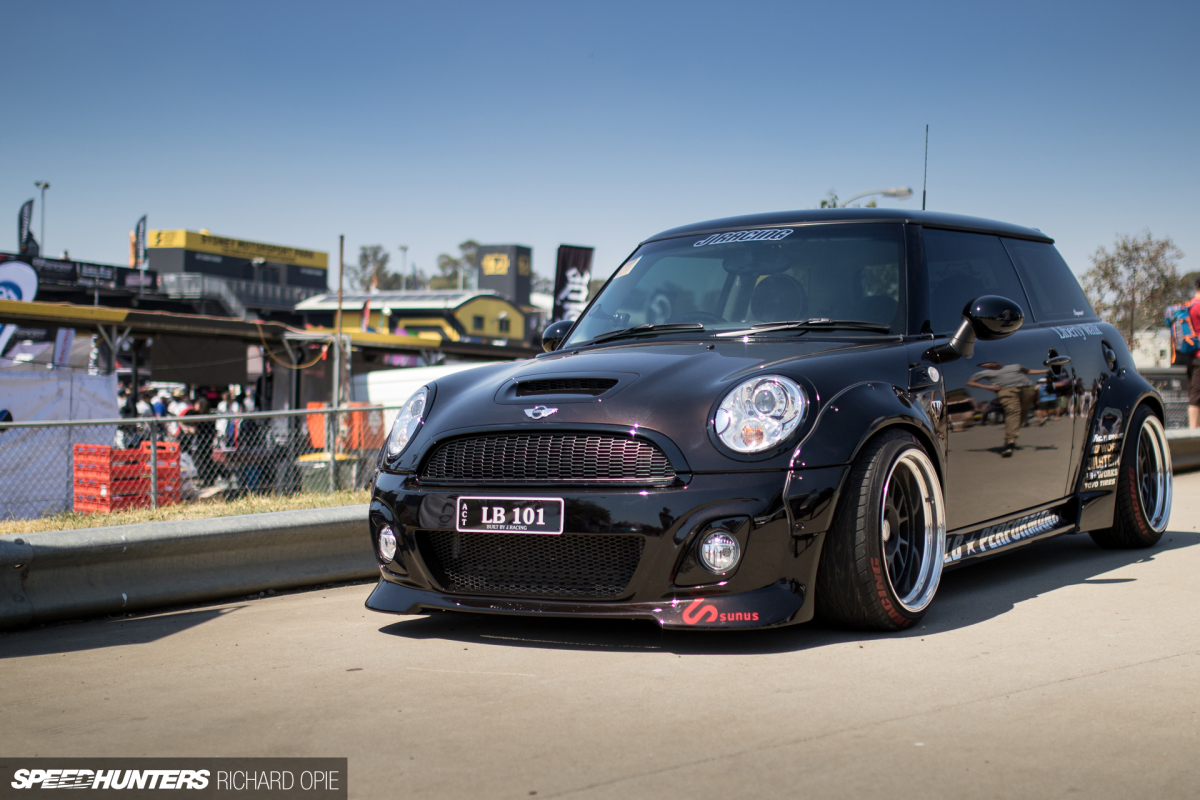 In an effort to showcase some of the best street machines that Australia has to offer, all of the cars were handpicked by the guys at The Lowdown.
The culture is massive and widespread, and if this was any other country I would end it at that. But unless you've been to Australia and seen it for yourself, you wouldn't fully understand it. These guys go through hell to modify their cars; the police are always on everyone's case, ready to stop and dish out hefty fines at the slightest provocation. I myself got pulled over twice driving stock Mercedes-AMG press cars!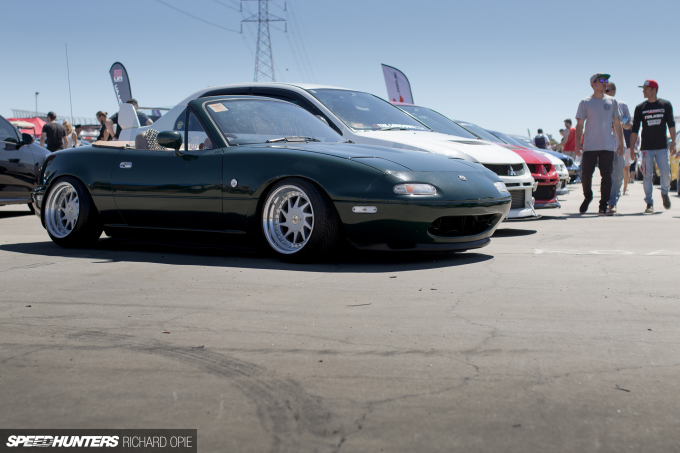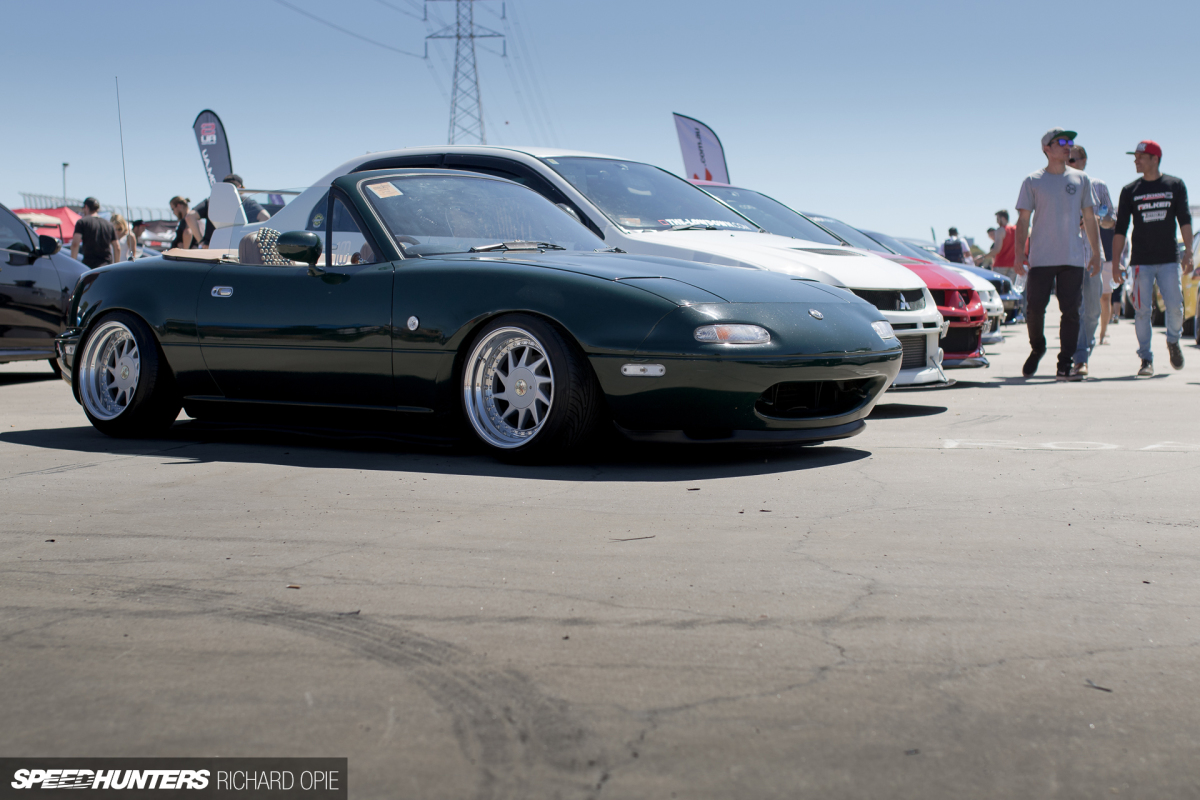 It's like the authorities have it in for anyone with a nice or customized car. Yet with all these hassles, owners still thunder on.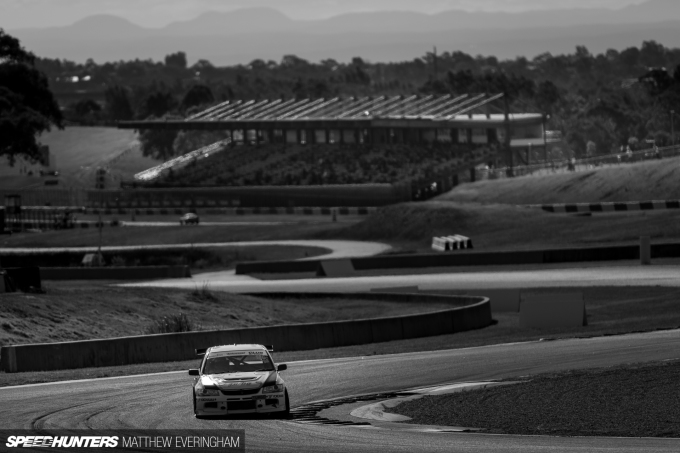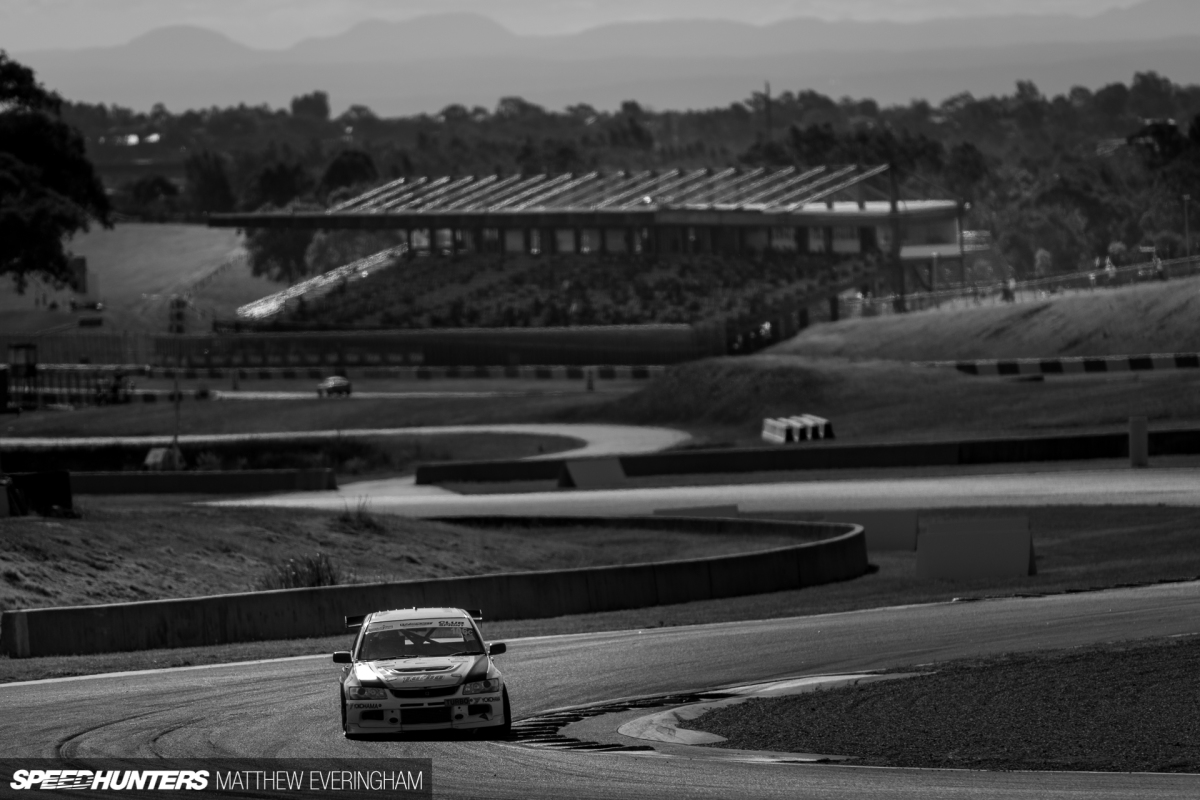 The passion is strong in Australia, and that's precisely why it's become one of my favorite countries to go Speedhunting in. Yokohama World Time Attack Challenge 2017 can't come fast enough.
Dino Dalle Carbonare
Instagram: speedhunters_dino
dino@speedhunters.com
Additional images by Richard Opie & Matthew Everingham
Cutting Room Floor