At this year's Rolex Monterey Motorsports Reunion at Mazda Raceway Laguna Seca, Race Group 4B was one of the most diverse to take to the track. Made up of small displacement GT cars from the 1960s and early '70s, its nearly 50 entrants included everything from BMW 2002s and Porsche 911s to Lotus Europas to Mini Coopers.
4B's vintage race cars brought with them a huge variety of body shapes, colors, and engine notes that reverberated around the nearby hills. But none of the sounds being made were more unique than those produced by a pair of 1970 Mazda R100 Coupes.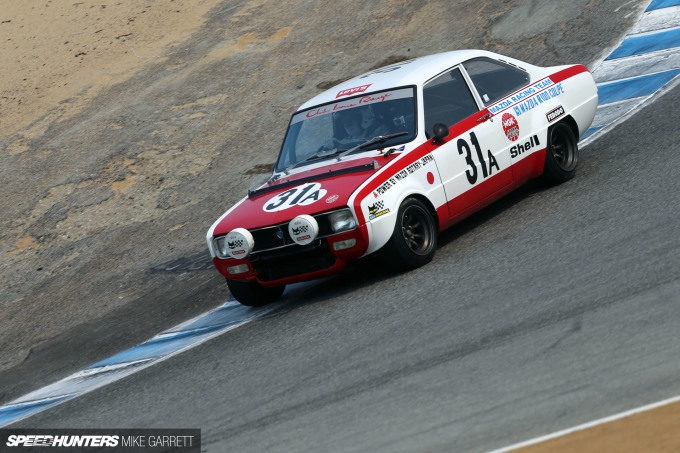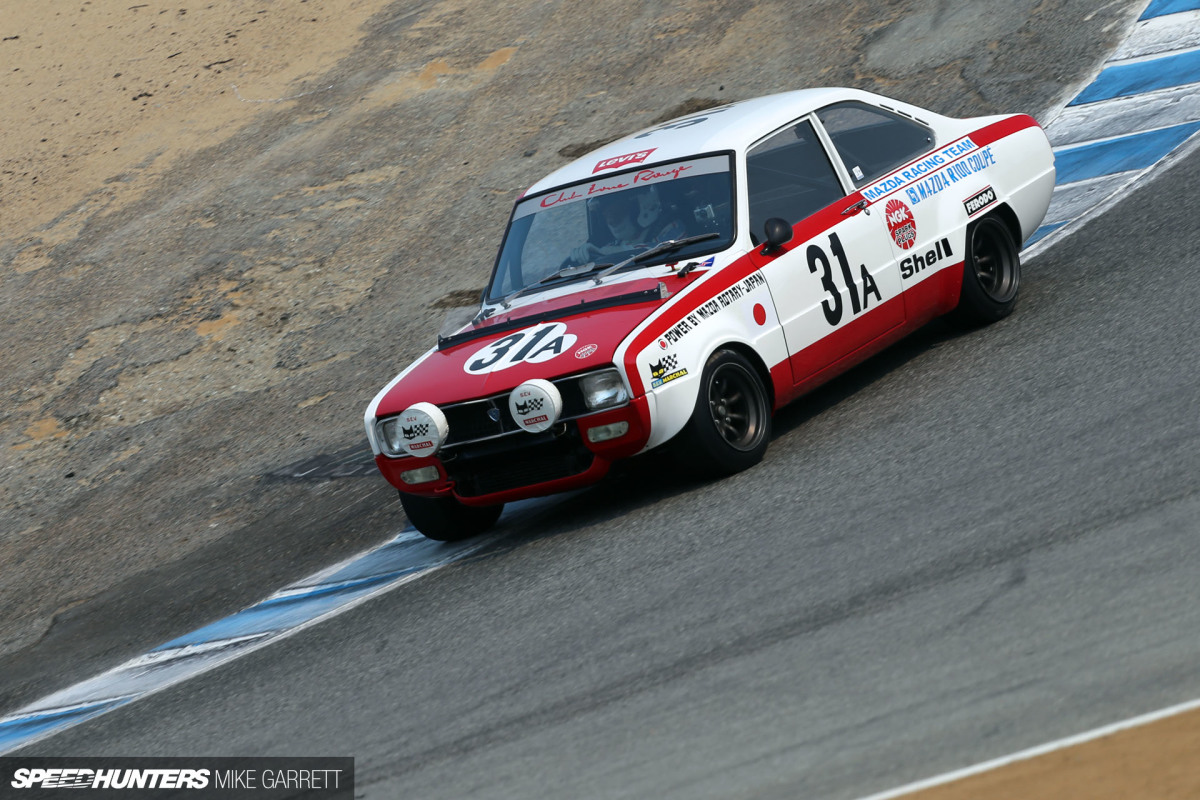 But the story behind these two cars is even more interesting. Both of the R100s made their way to California for the Reunion from Japan.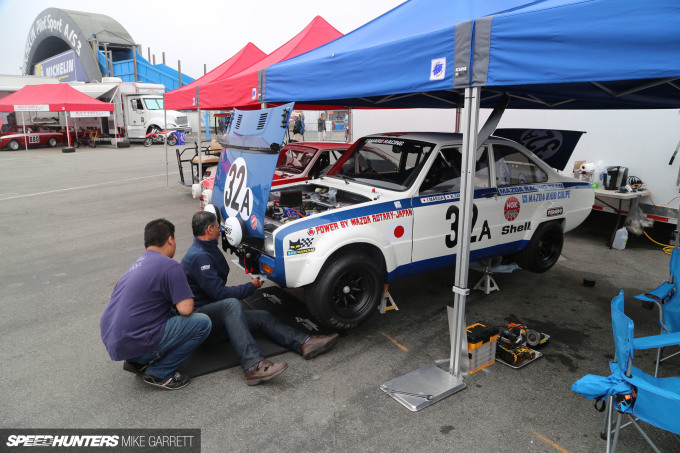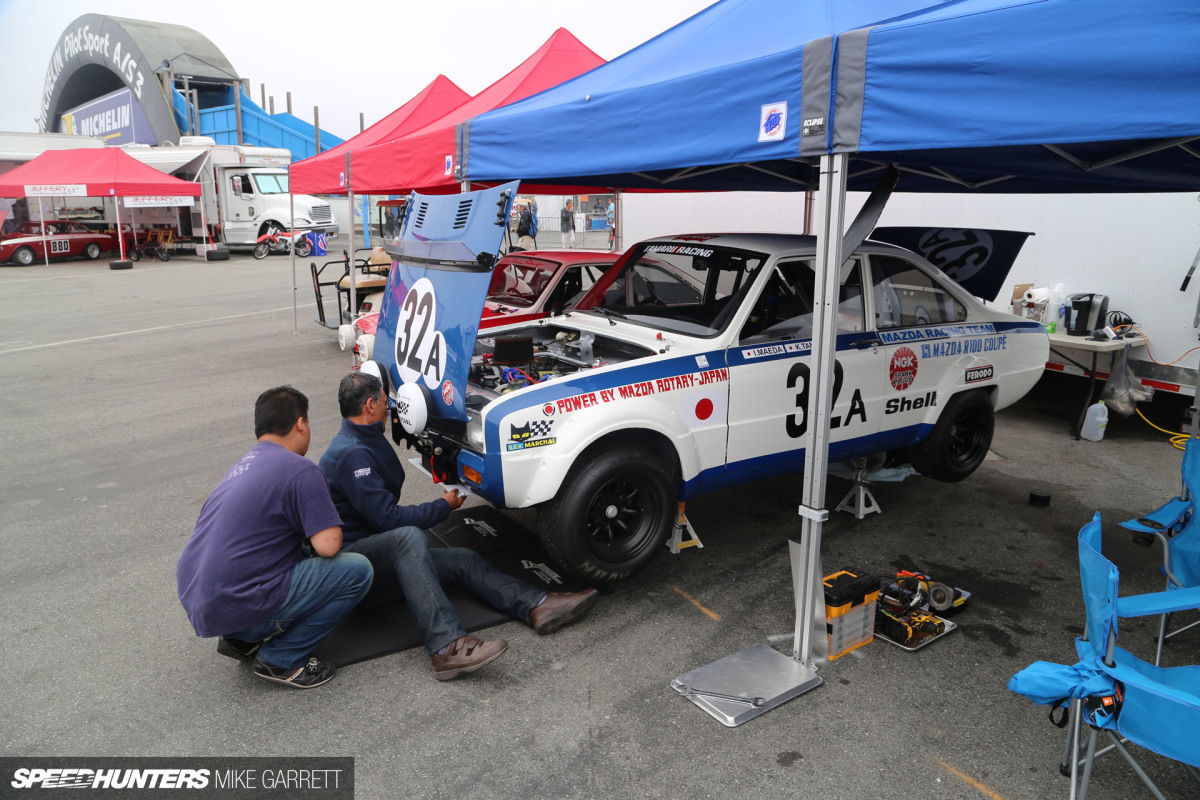 The early rotary-powered Mazdas are owned and were restored by a pair of die-hard vintage racers, Dr. Hitoshi Kato and his good friend Katsunori Tamaru.
While neither R100 is an original Mazda works machine that famously competed in global endurance racing in the late '60s and early '70s, both are extremely authentic recreations with every detail present and accounted for.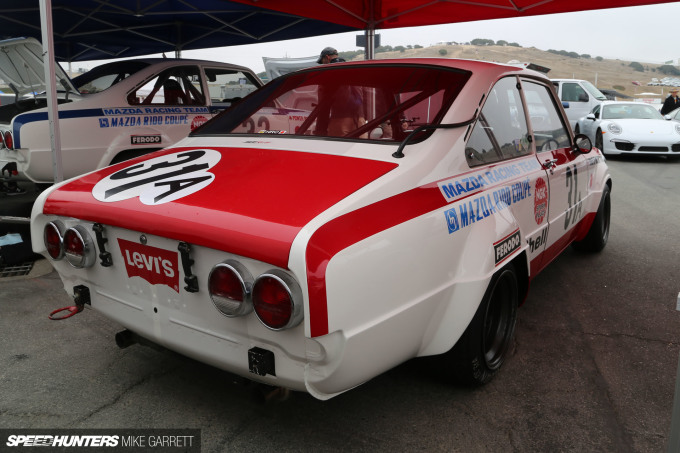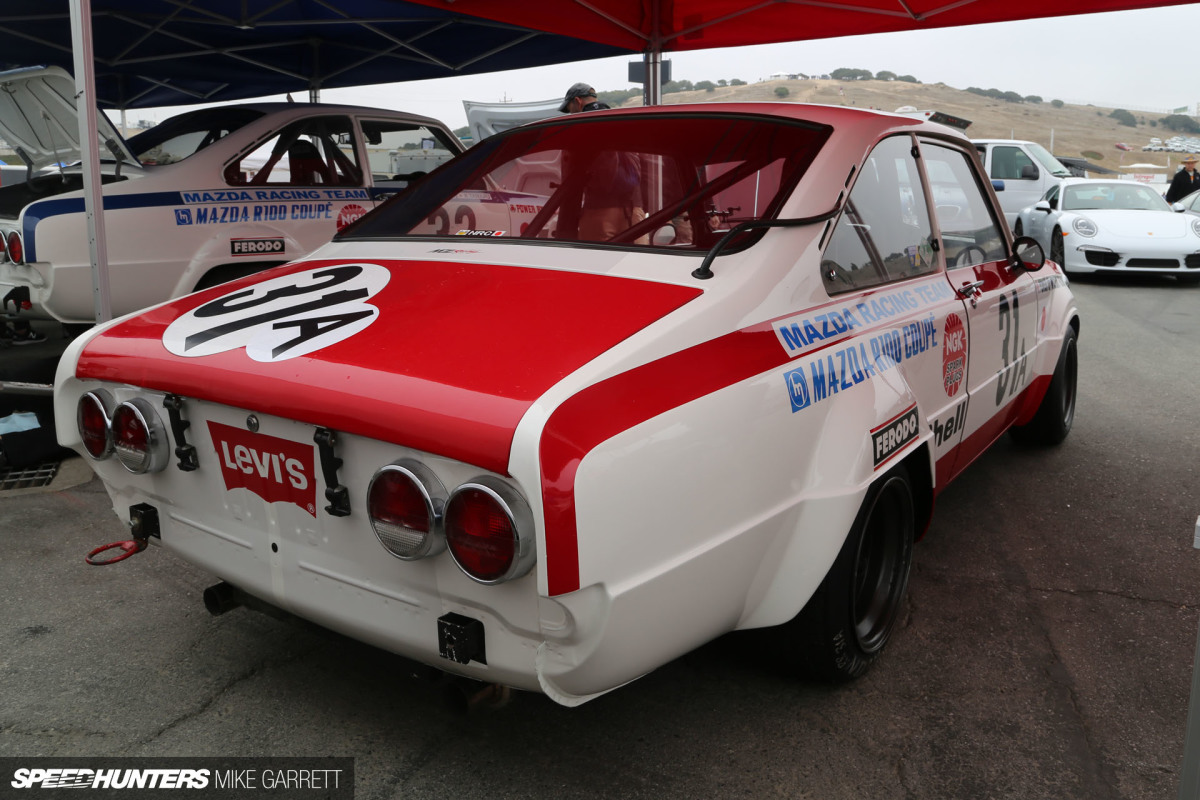 Among the races the original works cars competed in was the 1969 Singapore Grand Prix, where the R100 scored a victory on debut. The 10A-powered R100s were also raced in Europe where they ran at Spa and the Nürburgring, helping to establish both Mazda and the rotary engine in the global motorsports scene long before Le Mans and the 787B.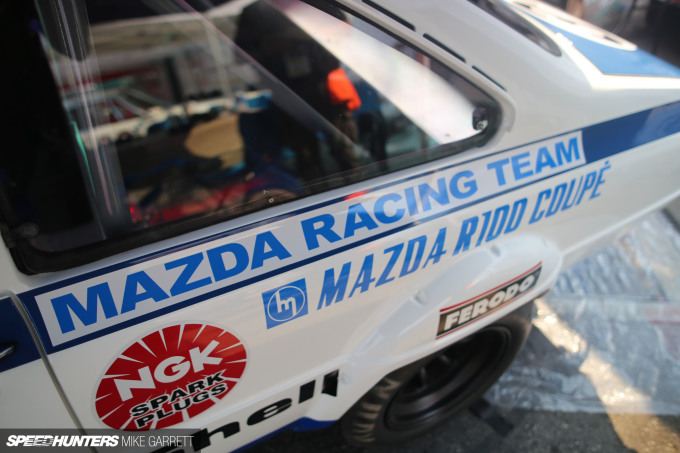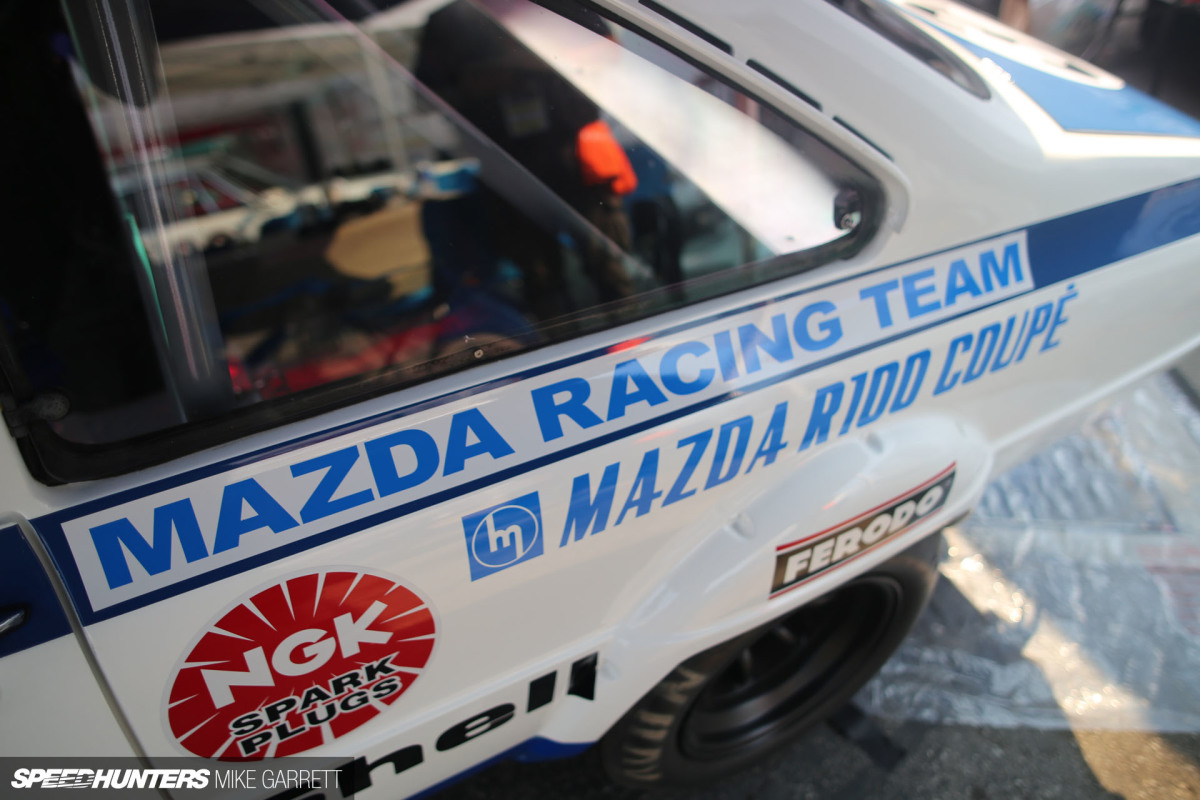 While both of these R100s are privately owned, Mazda itself has been really supportive of Team Tamaru's efforts to spread rotary history around the world. In fact, in Monterey this year the blue #32A car was driven by none other than Ikuo Maeda, Mazda's current head of global design and a seasoned racer himself.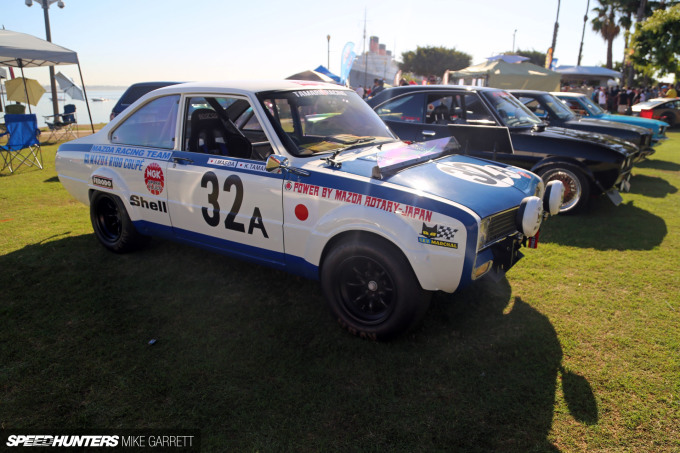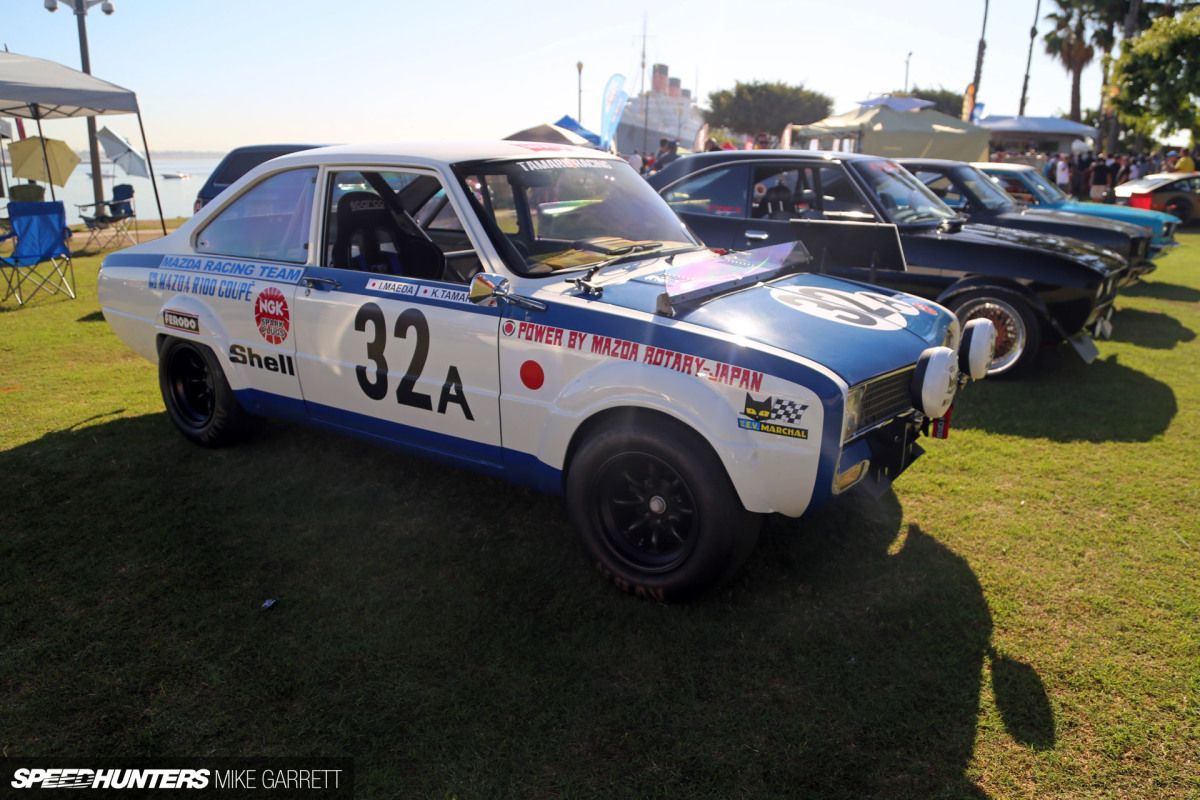 Following on their adventures at Laguna Seca, the two R100s then made up part of the official Mazda display at the 2016 Japanese Classic Car Show in Long Beach a couple weeks ago. Needless to say, they were getting plenty of attention.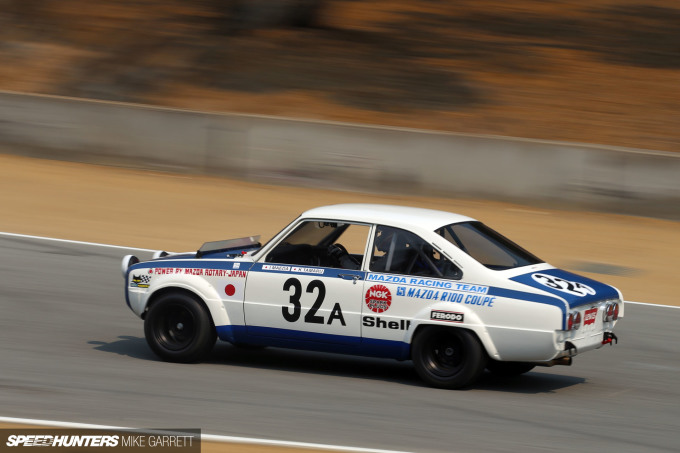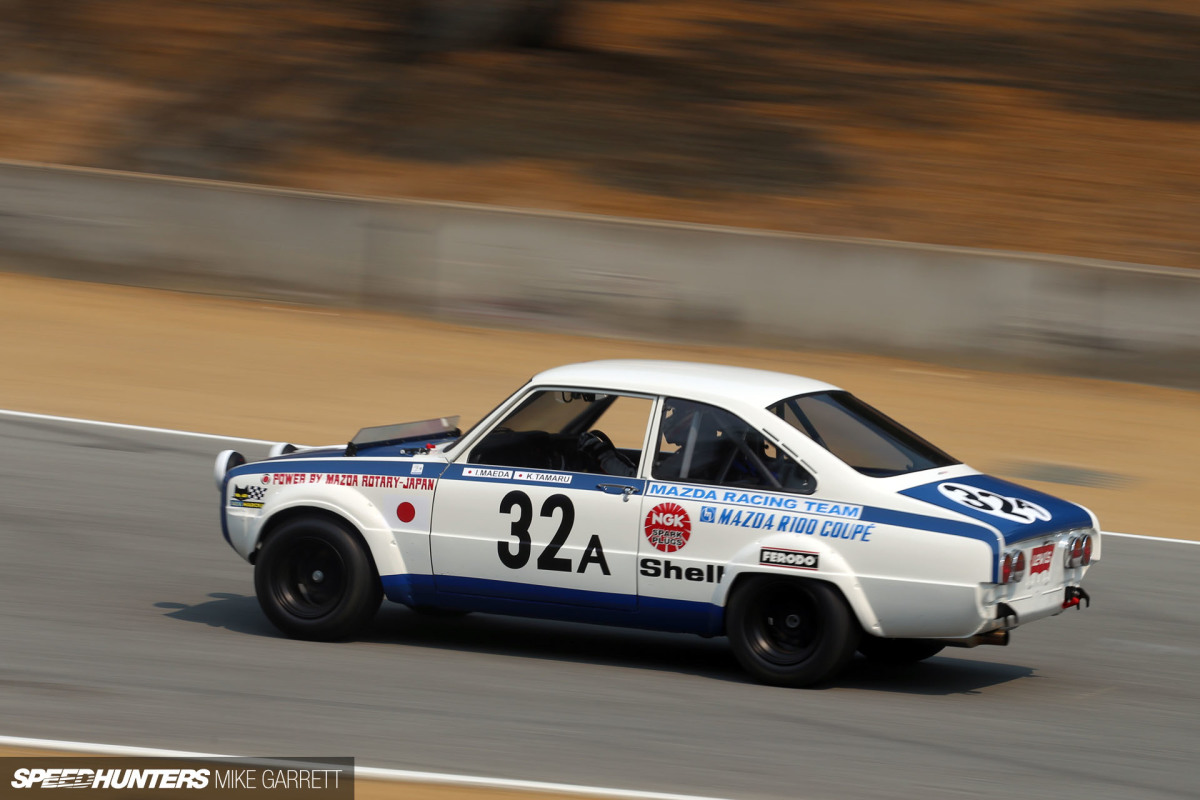 Furthermore, last year Dr. Kato and company made the long haul to Spa-Francorchamps, the site of the works team R100's fifth place finish during the 24-hour race in 1970.
The recent journey to the US is just one more way to share Mazda's unique motorsport history with the world. Nice work, guys.
Mike Garrett
Instagram: japanifornia
mike@speedhunters.com