Within different communities you will always find leaders and elders that can provide a path to follow so you can lead a fulfilled life. For the community of drifters and spectators that frequent Nikko Circuit up in the Northern Kanto area of Japan, you could say it's Saitama-based tuner shop Tec-Art's that's looked up to.
And this past weekend, Tec-Art's played host to a day of fun, put on especially for its friends and fellow drivers.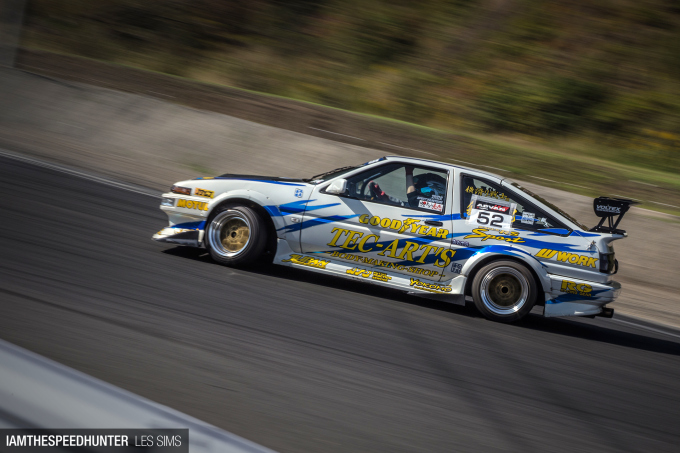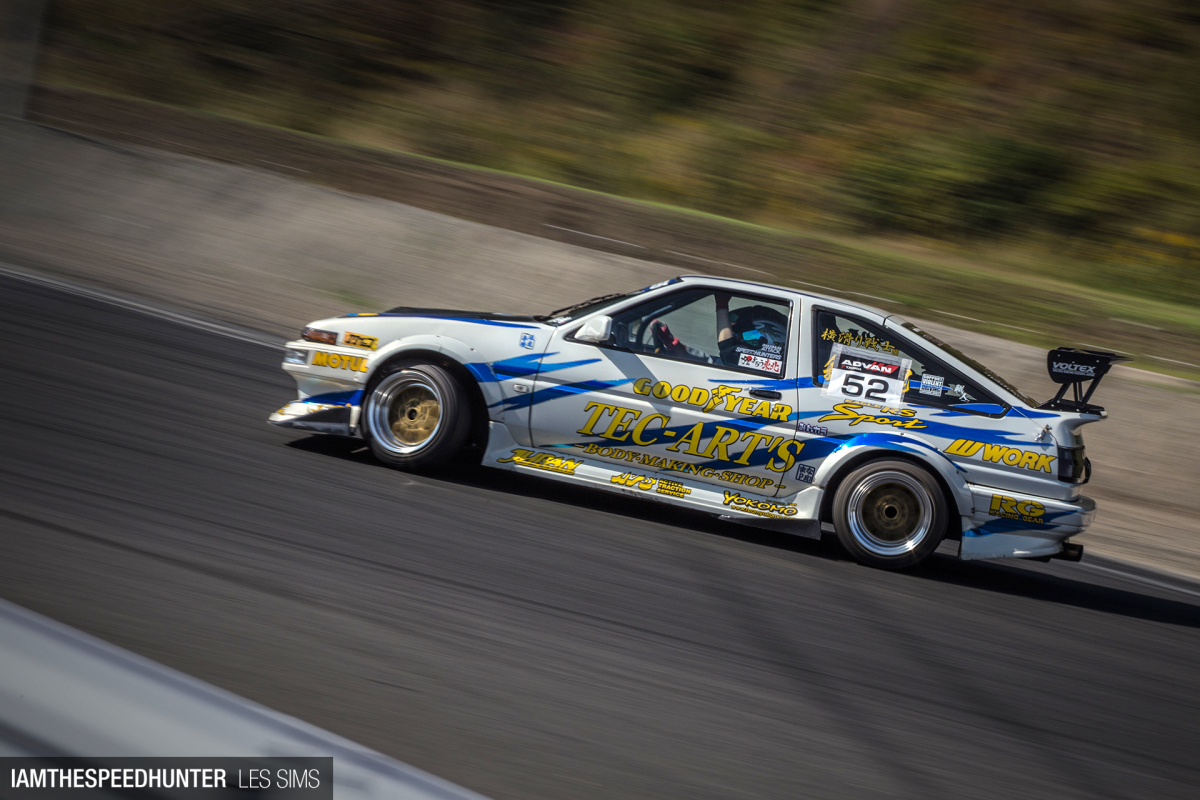 Of course, the Tec-Art's crew weren't just there to ensure that the day ran smoothly, but to lay rubber down on the track themselves too. Call it leading by example.
Traditionally, Tec-Art's has specialized in the modification of AE86s – Keiichi Tsuchiya being one of its clients – but it hasn't limited itself to just one model or brand. It's moved with the drifting scene in Japan, and that was evident at Nikko with two of the company's S15 Silvias present.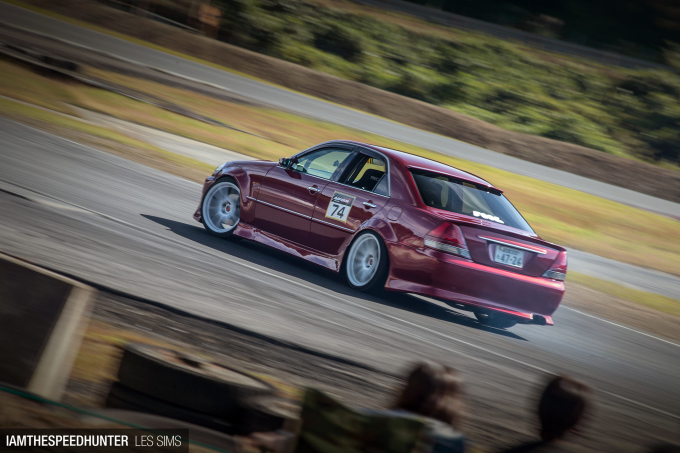 Given how respected the Tec-Art's name is in Japanese drifting, plenty of drivers made the long journey north to join in on the activities and support the event. One of those people was this Chiba-based drifter from team FOOL.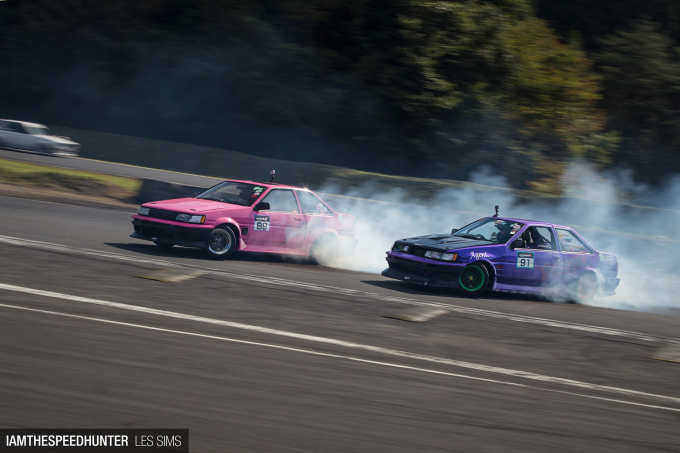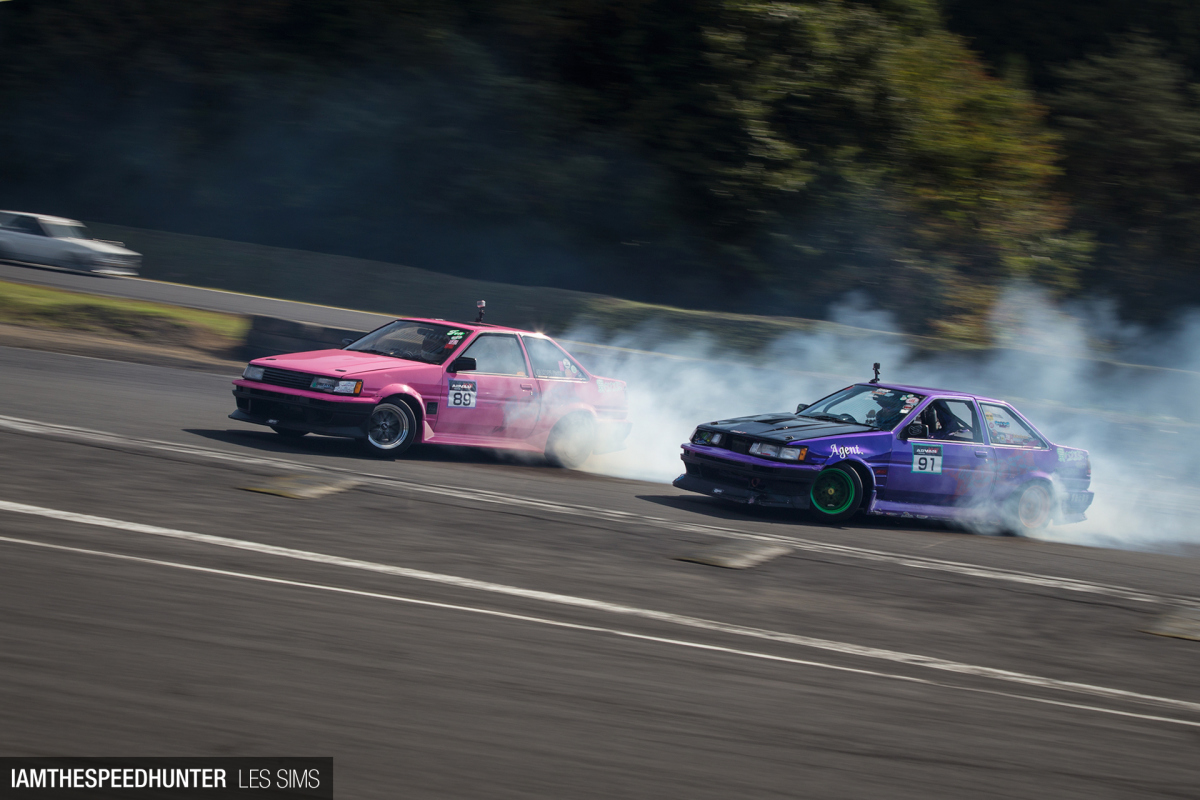 Although this was a laid-back, fun event, don't think that the drifting was anything less than maximum attack. Many of the drivers got straight down to business too.
Nikko Circuit is very short compared to other tracks in Japan, but its compact layout with tight and technical corners both before and after the 138-meter-long main straight is perfect for lightweight naturally aspirated cars. It's a simple track that all cars can compete on.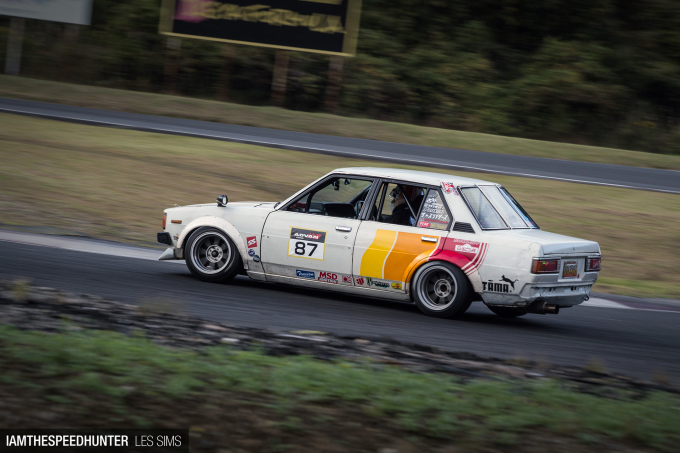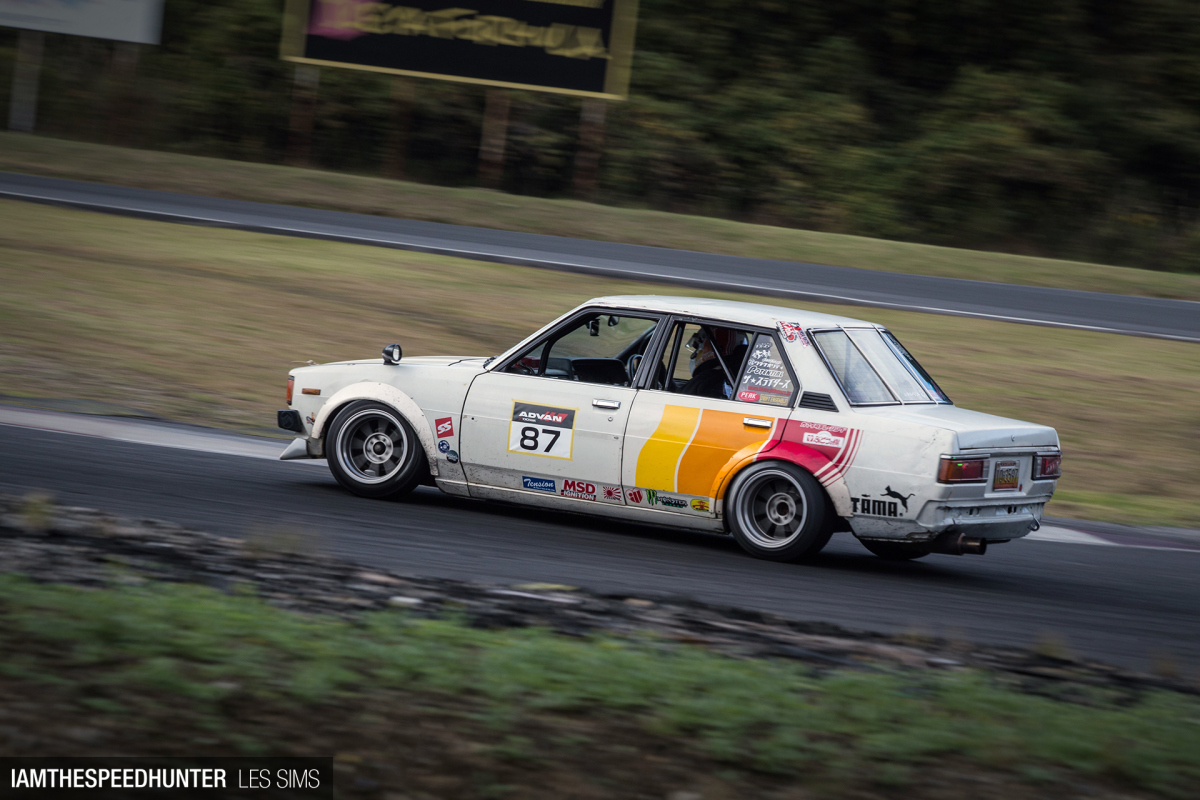 Not surprisingly, 4A-G-equipped machines are a common sight at Nikko regardless of the event.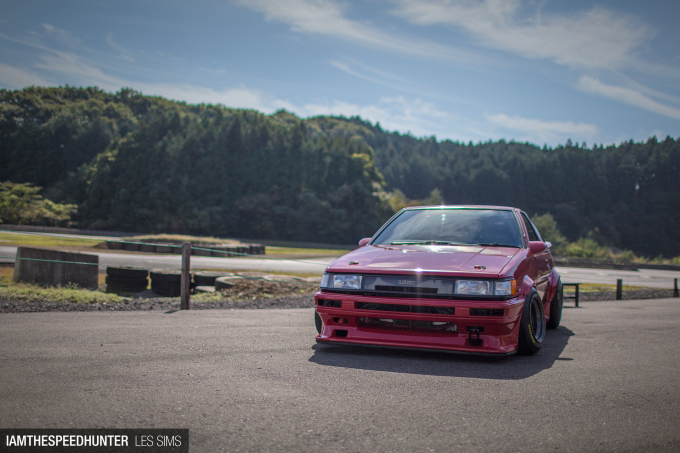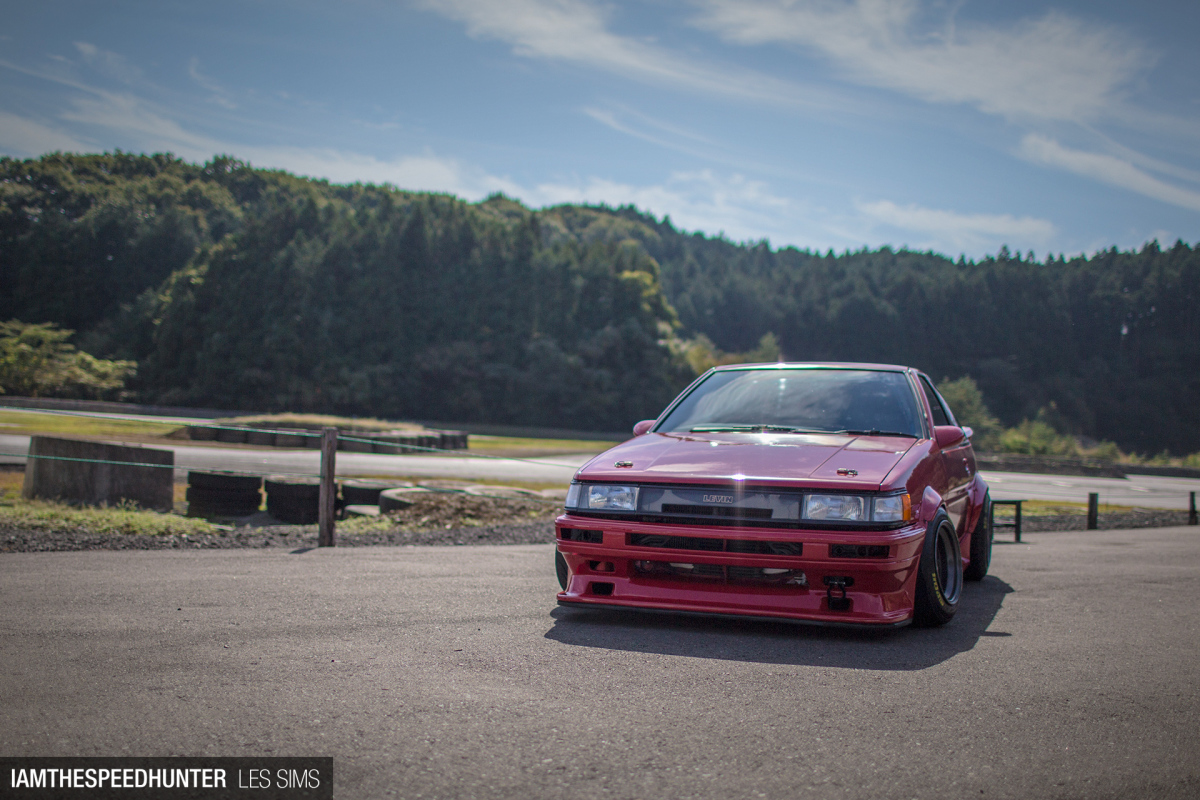 One of our friends from team Majorforce had made a quick blast up the expressway with another member of his five-strong team. With 20 years in the game and living only 20 minutes away from the track, you can bet his 86 has spent a lot of time at Nikko.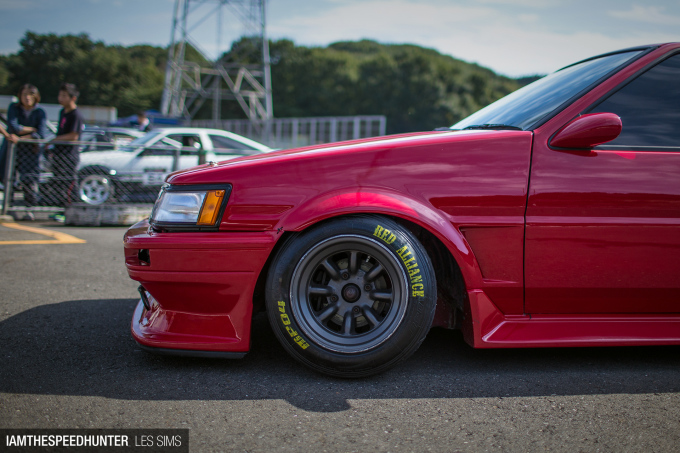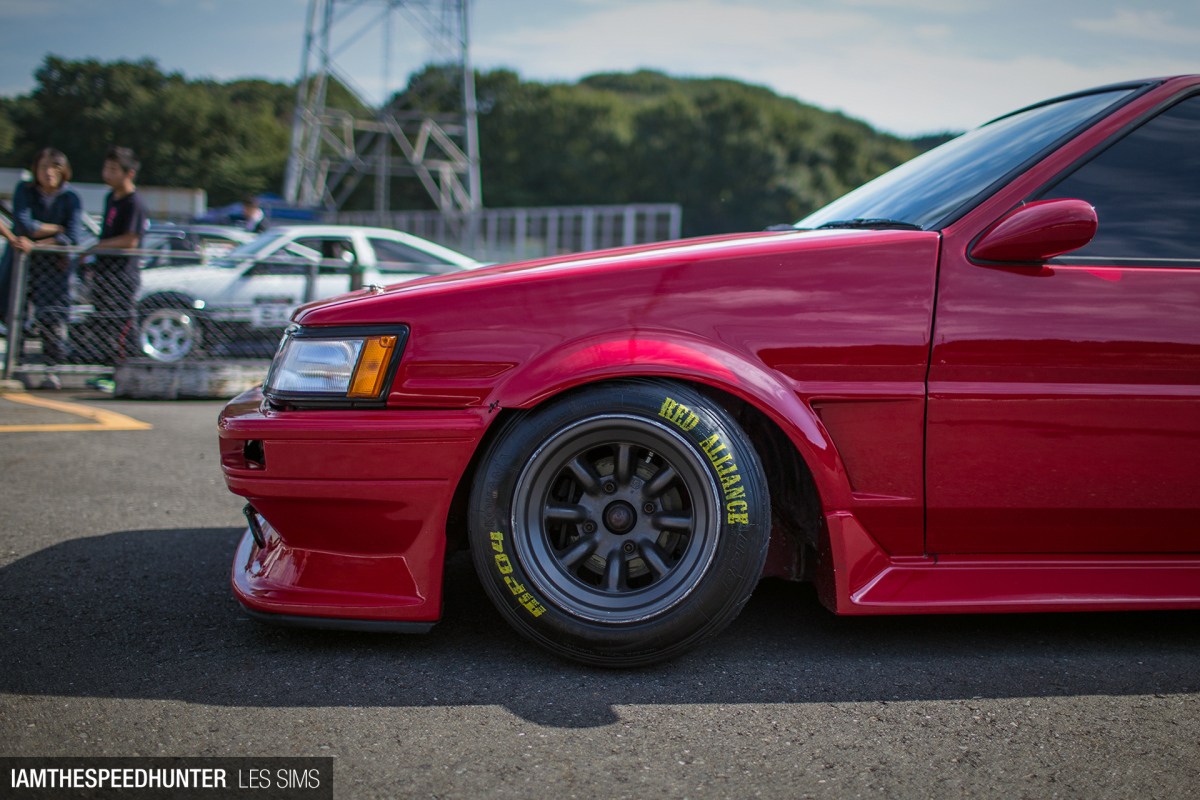 Everything here screams simplicity: classic RS Watanabe wheels wrapped in Yokohama rubber and a simple color scheme that adorns the other two Levins and three Truenos that make up Majorforce.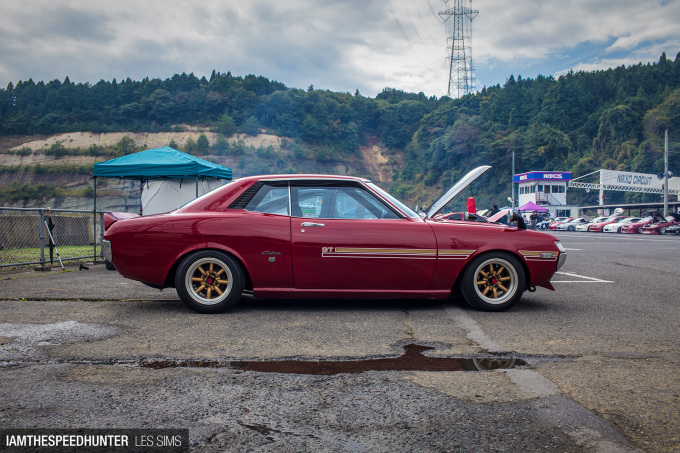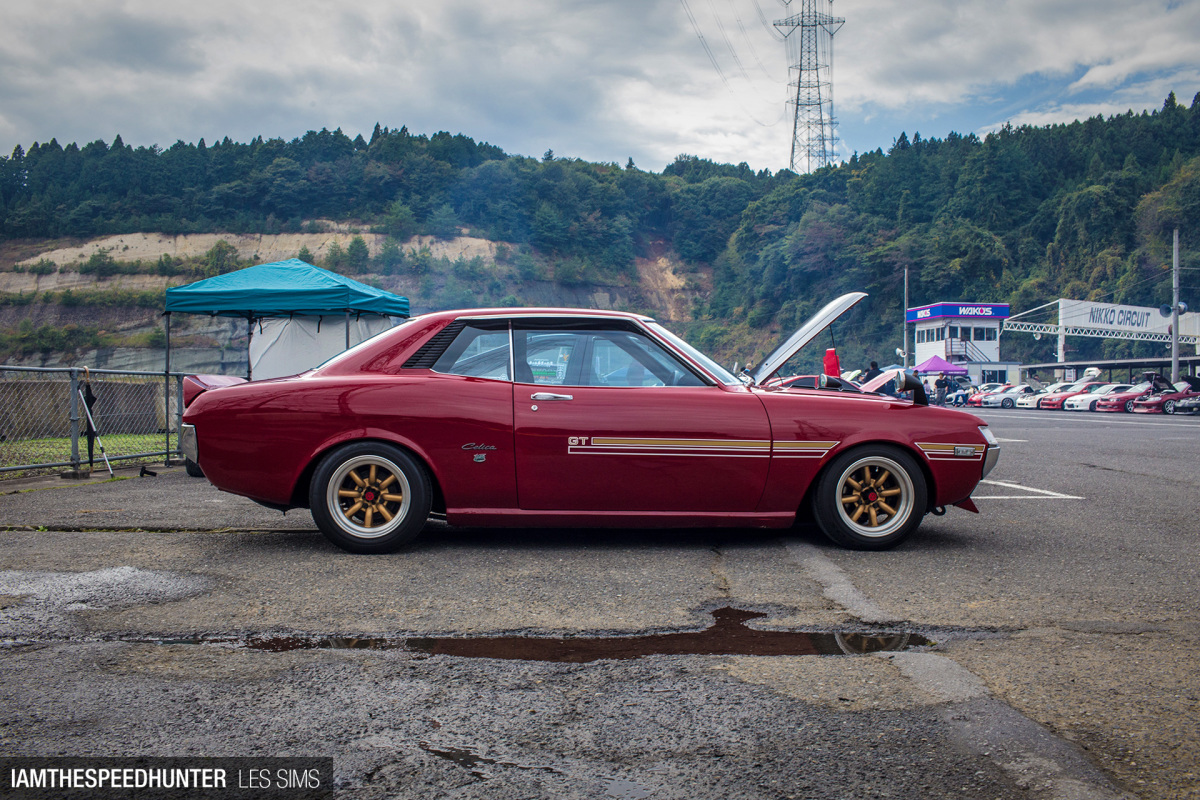 Given how clean it was, I just had to grab a shot of this twin-cam Toyota Celica. I'm pretty sure this thing would score big if it was put in a show to be judged!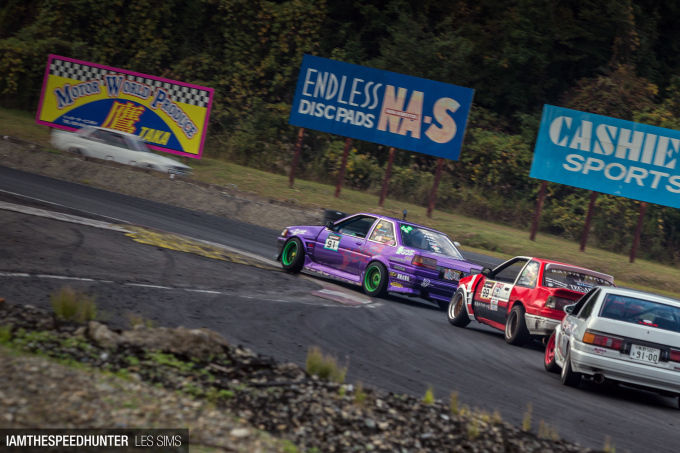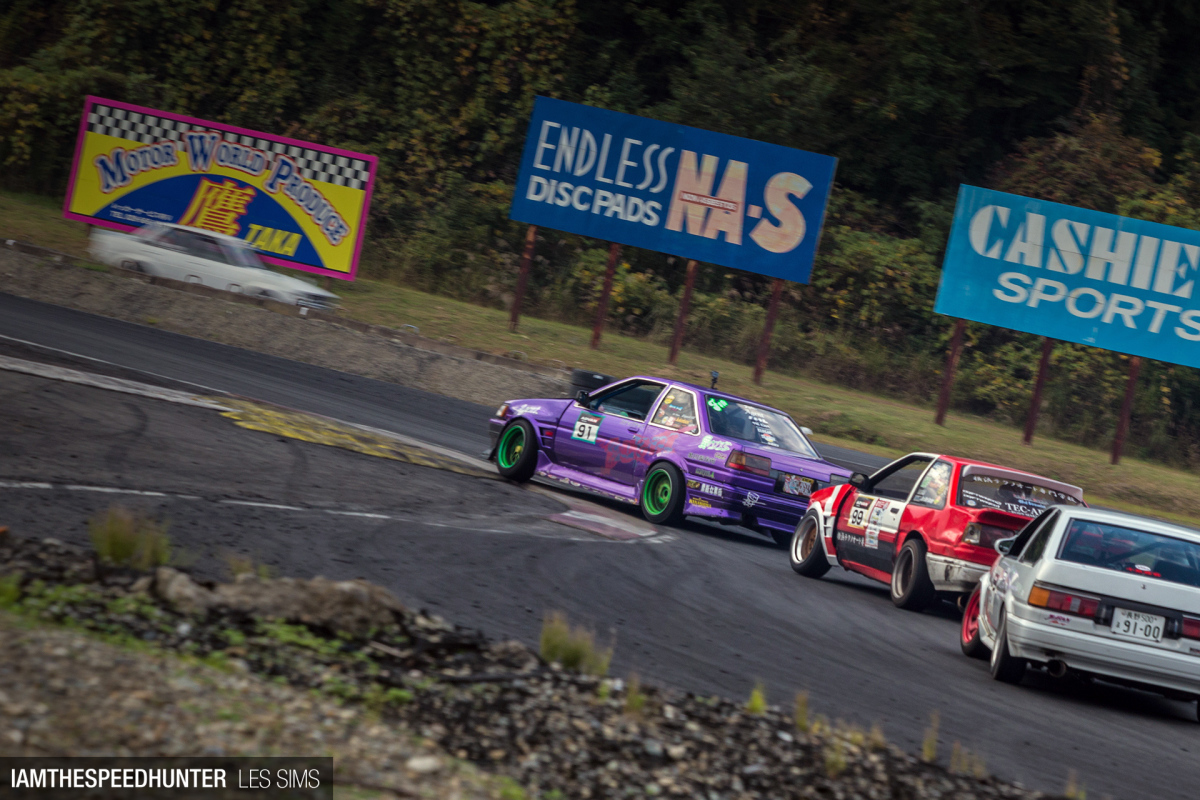 With two grip classes and different drift sessions based on driver experience, the action continued non-stop throughout the day. As always, Nikko regulars set themselves up perfectly exiting the 20R graded corner…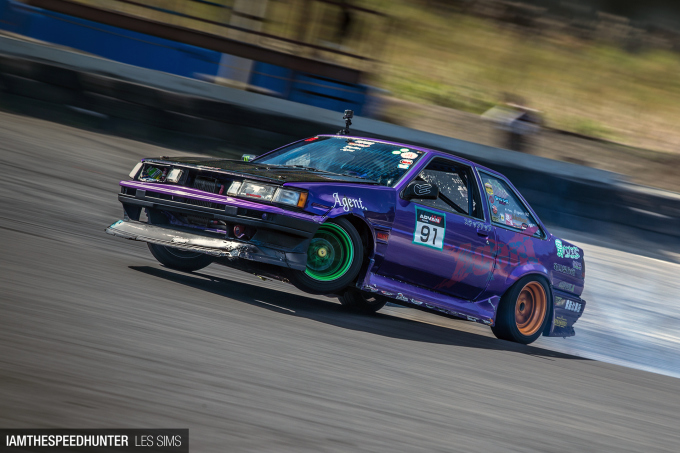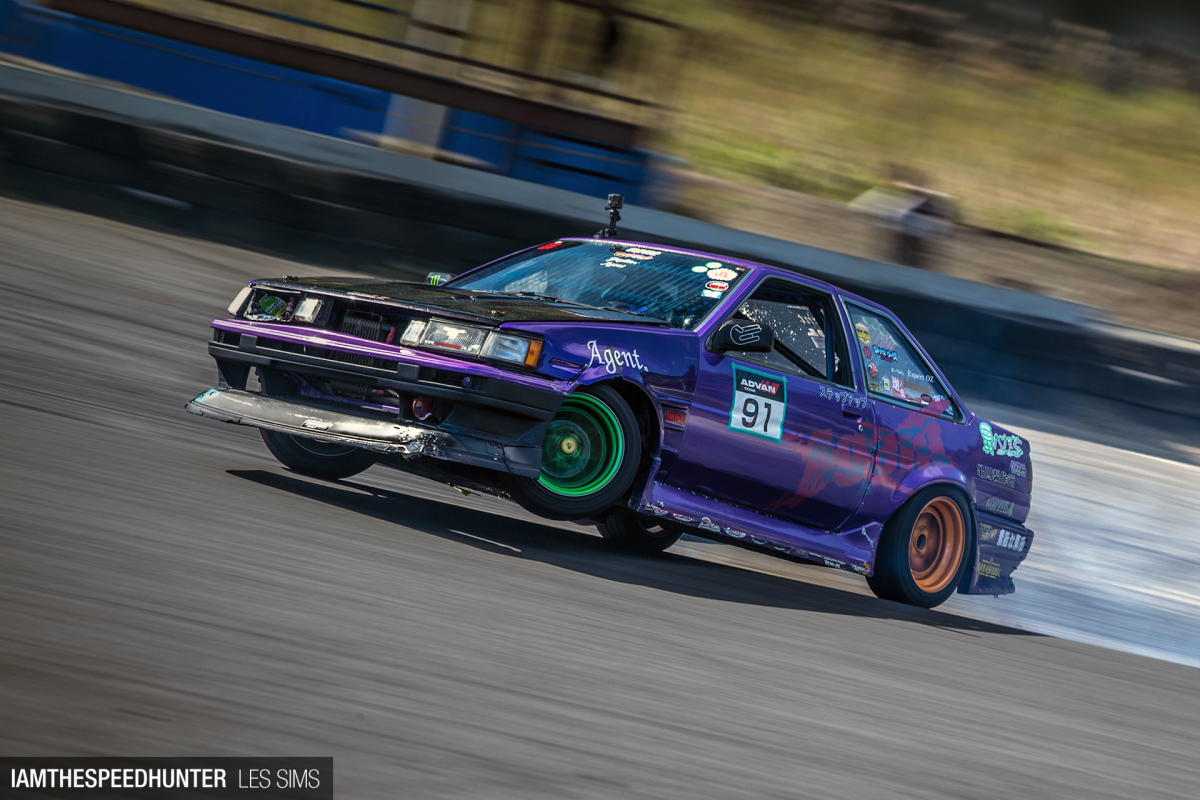 So they could fly up the straight and perform their pachin (snap) into the main corner and try and catch some air.
With its friendly atmosphere, skilled drivers, decent food and great cars, Nikko is always fun to visit. It was an especially good time for this Tec-Art's event, so I can't wait to get along to the next one.
Les Sims
Instagram: roughsmoke