The City Of Crandon
I've been shooting off-road racing for a few years now, but only recently was I able to catch a real short course race. I had kept hearing about a TORC: The Off-Road Championship event held in the tiny city of Crandon, Wisconsin, and I really wanted to tick it off my bucket list. Well, this year, after being invited by my buddy Casey Currie who was scheduled to drive in the PRO Lite class, I made the last minute decision to finally make it happen.
I knew the 'Keys To The Big House' event was a big deal, but I had no idea just how big of a deal it was to the off-road community, nor Crandon. This city is home to less than 2000 residents, but 50,000 people turned out for the single-weekend event, which took in the 13th and final round of TORC 2016 championship, followed by a special season-ending Amsoil Cup race.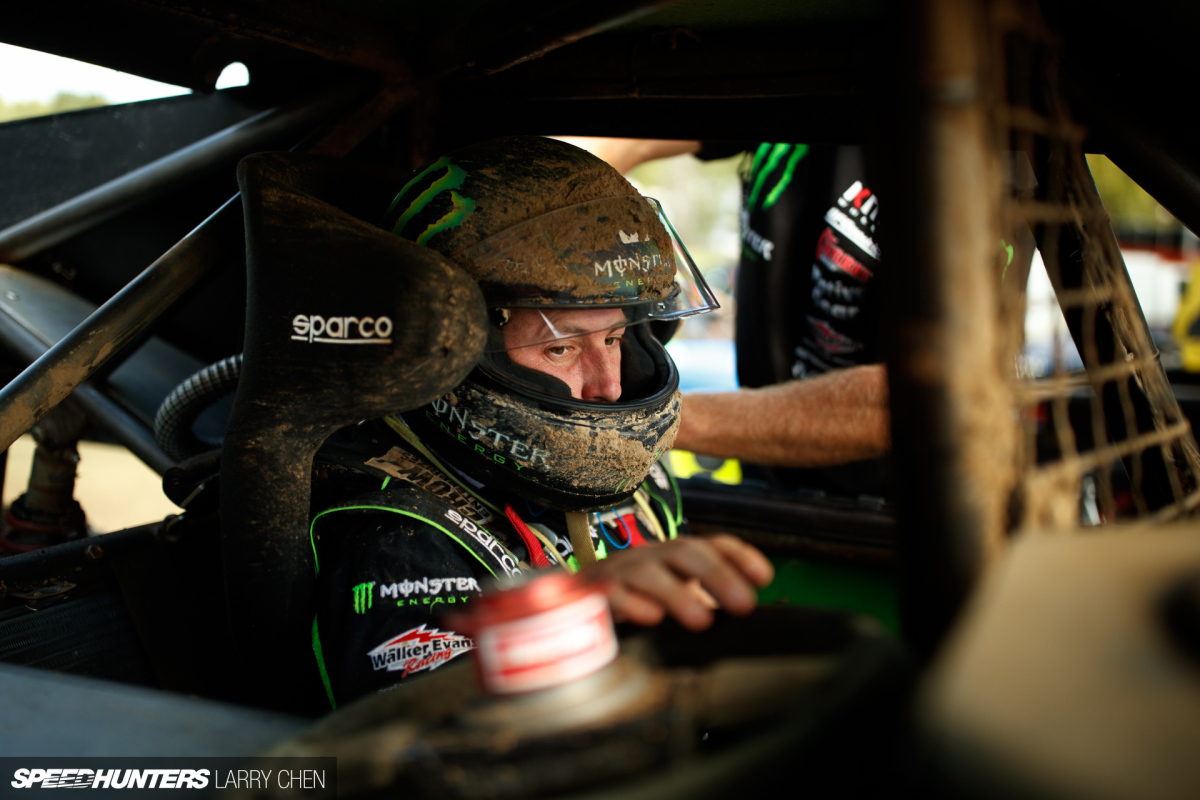 Casey is the nicest guy I know in motorsports. Like most professional drivers he loves what he does, but he also does his best to make others love racing too.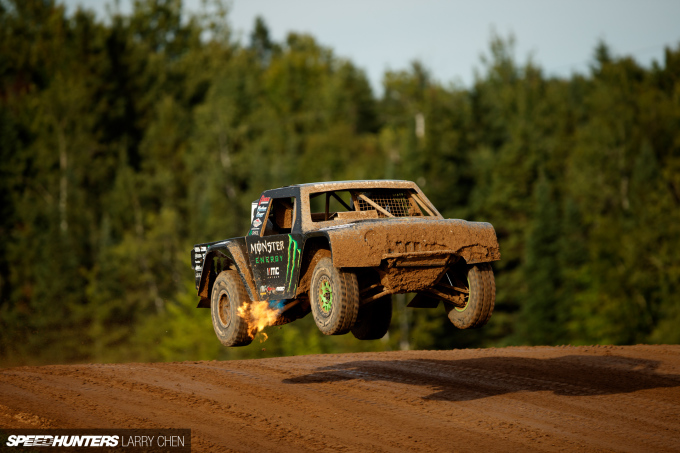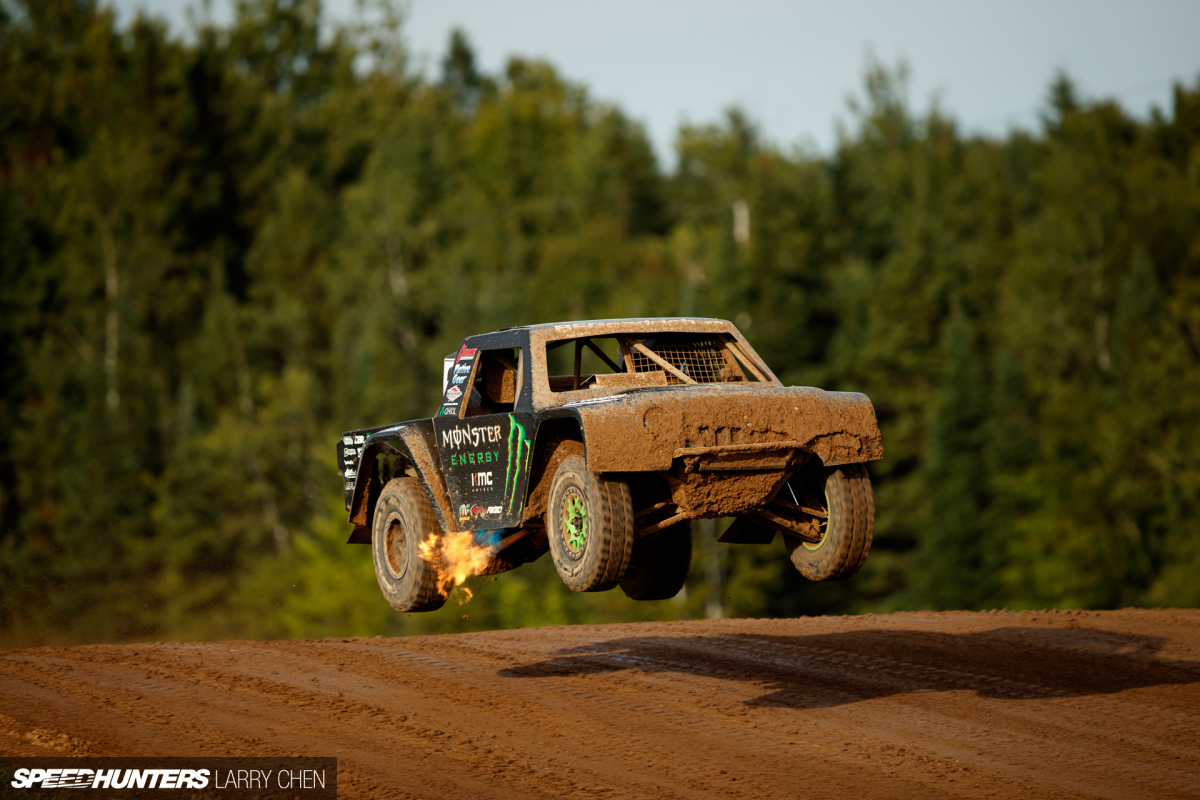 He's been instrumental in bringing me into the off-road racing world, and for that I will be forever grateful.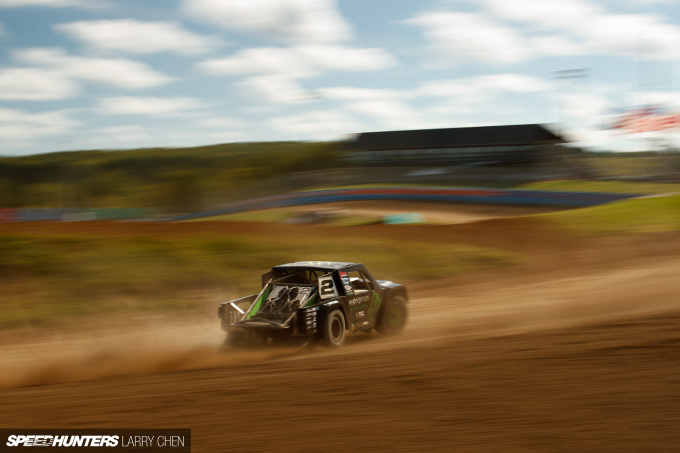 Unfortunately for Casey, he finished just outside he podium on the first day of racing, then his motor blew during practice before the main event on Sunday.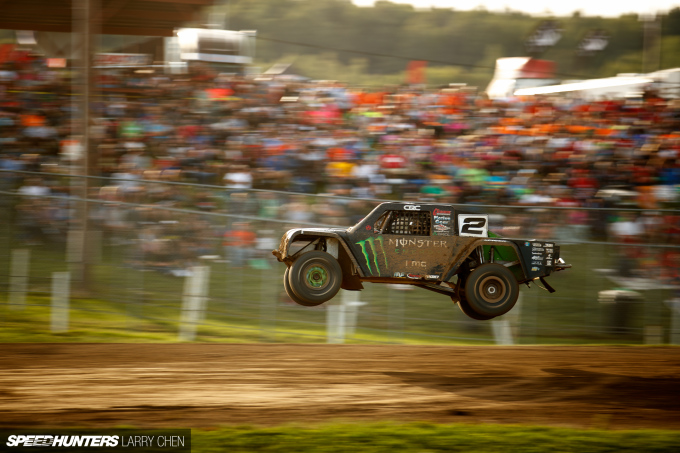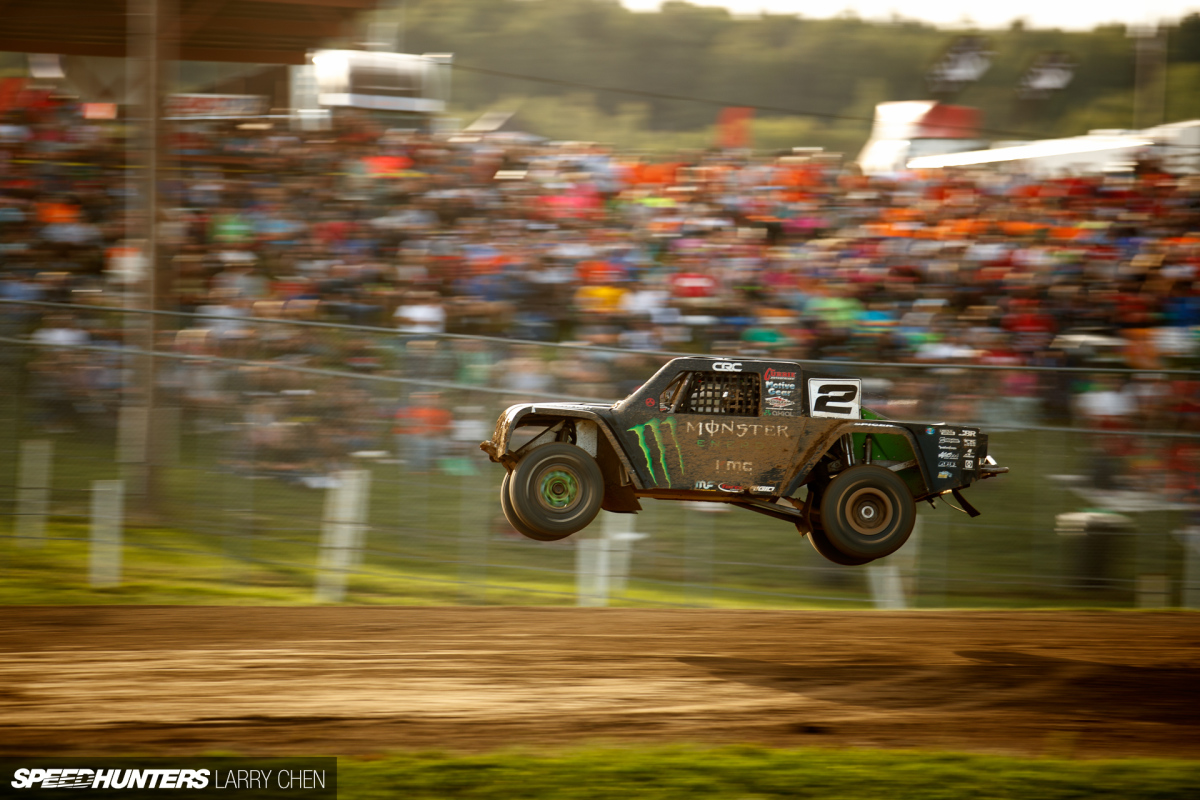 His next big adventure will be at the Baja 1000, which I am definitely looking forward to.
The day before dirt gets kicked up at Crandon International Off-Road Raceway – aka The Big House – the city holds a parade down its main street which includes all of the races cars and even a car that is entirely built out of wood, with tree stumps as wheels.
Qualifying is always fun to watch as the drivers really push their cars in an effort to achieve the fastest possible lap time.
Also competing was the Greaves father and son duo, who are pretty much off-road royalty. They put on quite a show in their PRO 4WD class Toyotas, which both sound like nothing I've heard before. They also move out quicker than I could have imagined.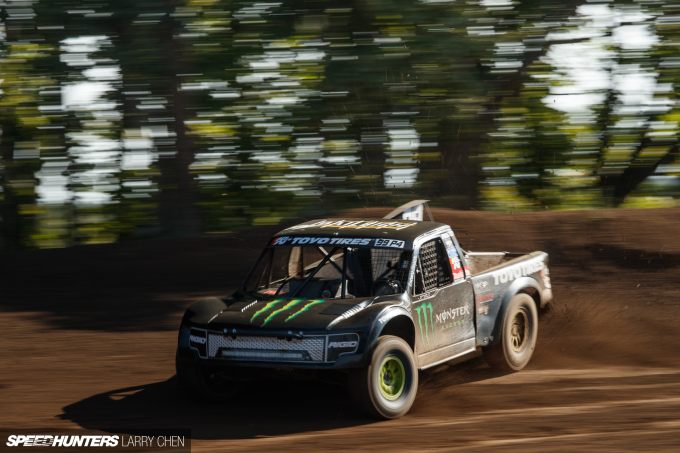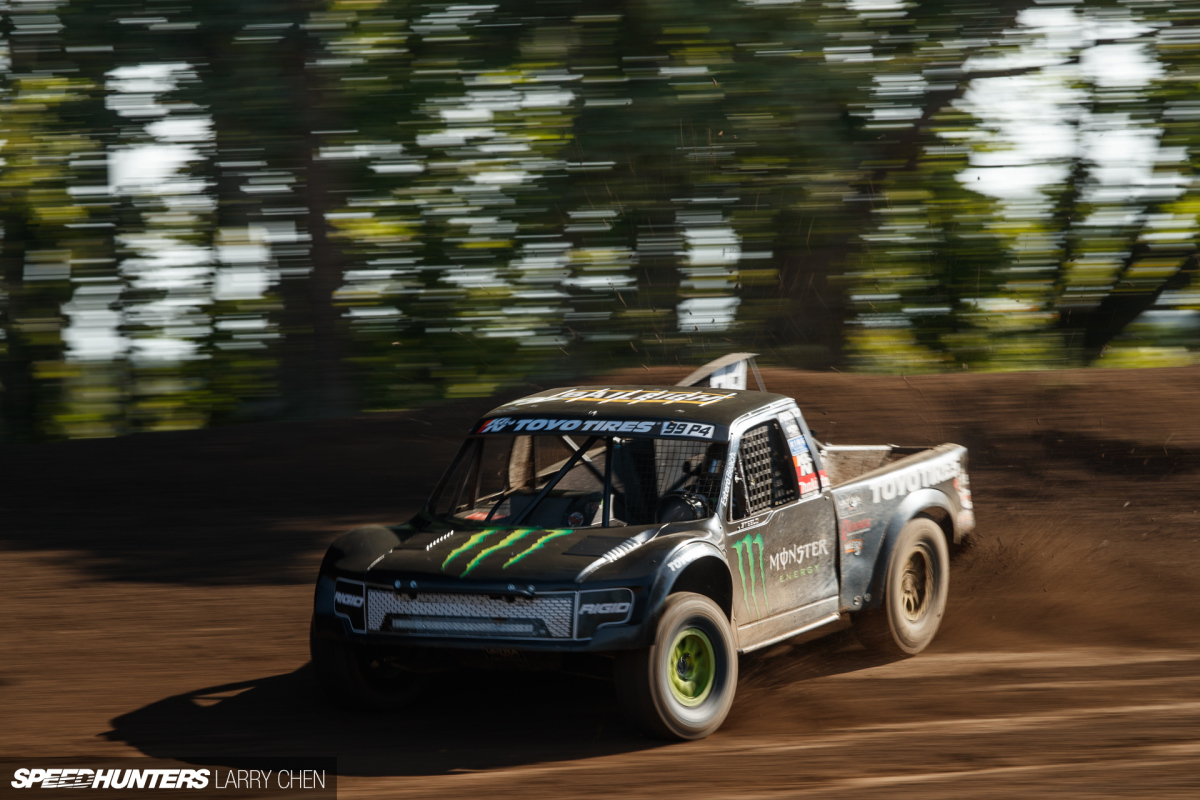 The Greaves' major rival, Kyle Leduc, was also competing, but only on Sunday's big money race. There were two headline races held during the weekend: the one on Saturday counted towards the TORC series, but the race on Sunday was just for bragging rights and cold hard cash. It's also one of the few races where 4WD and 2WD short course trucks race on the same track at the same time. The 2WD rigs get a head start, but by the end of the race the 4WD machines have normally caught up, and the front-runners are head-to-head.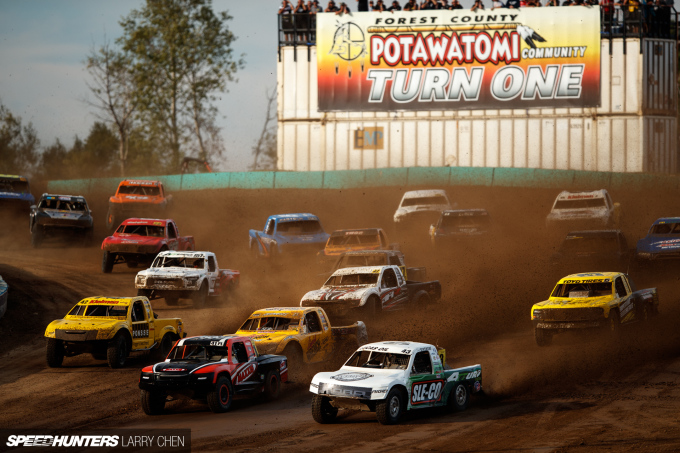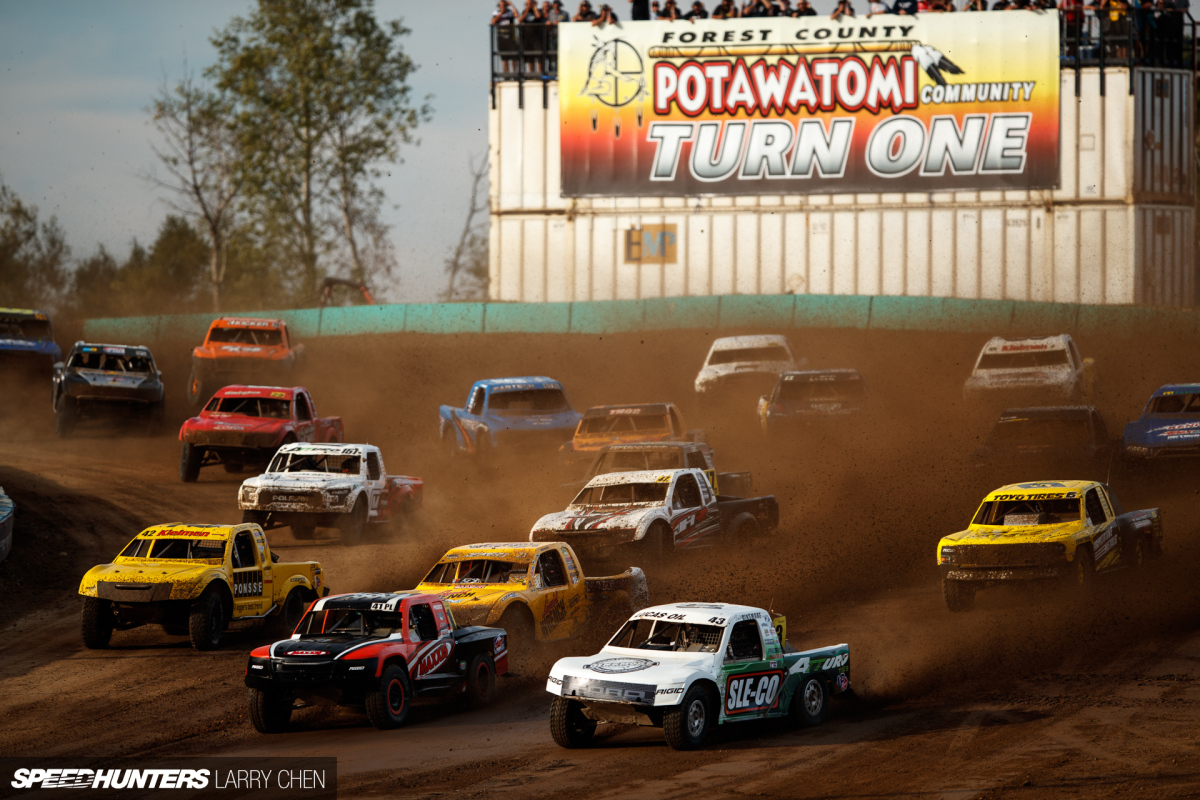 What's also unique about these races are the way they start. Trucks are lined up and leave the line in a mad rush into the first corner at over triple-digit speeds in some of the faster classes.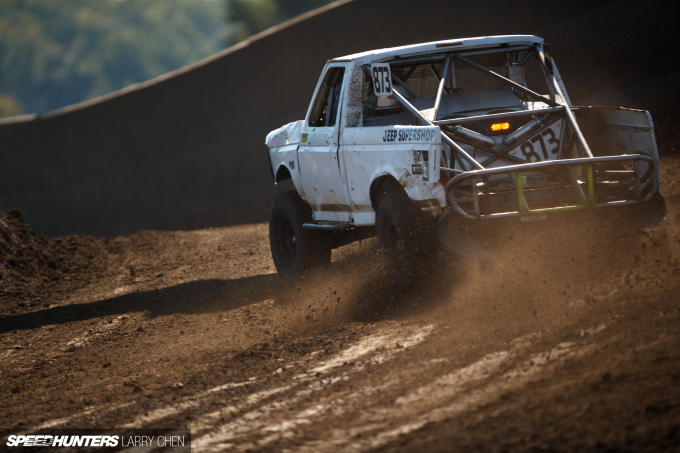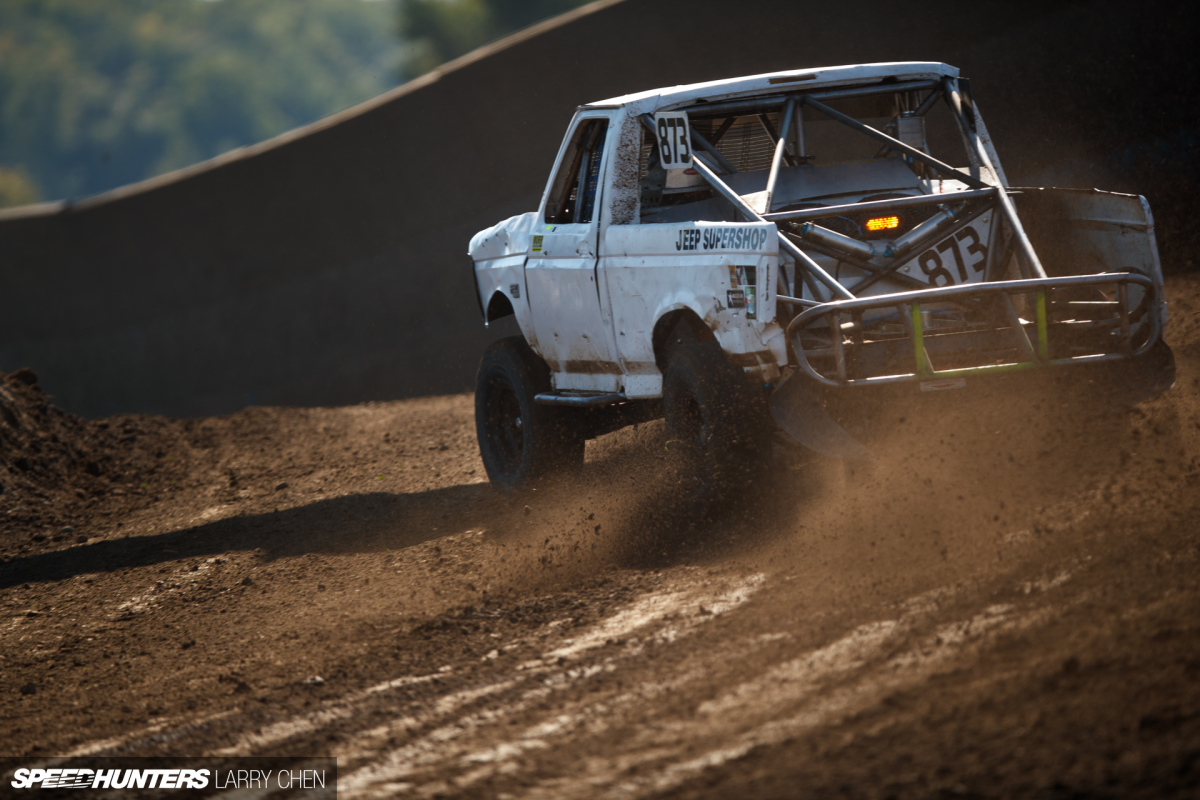 While some trucks may not look the part, they sure do look fun to drive.
I was also amazed by how much suspension travel some of these rigs have. It was to the point where many looked broken.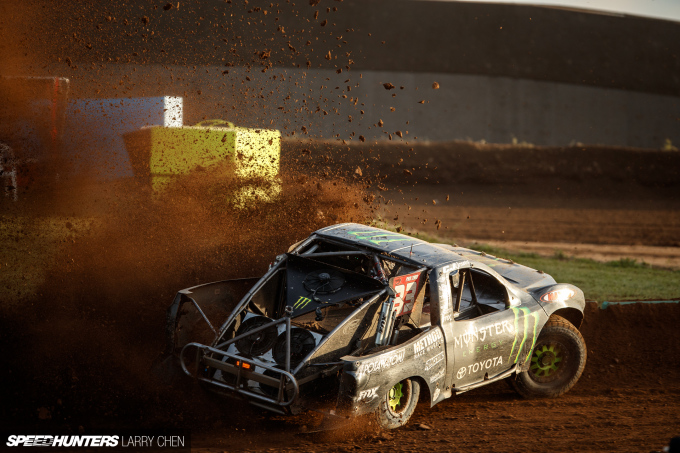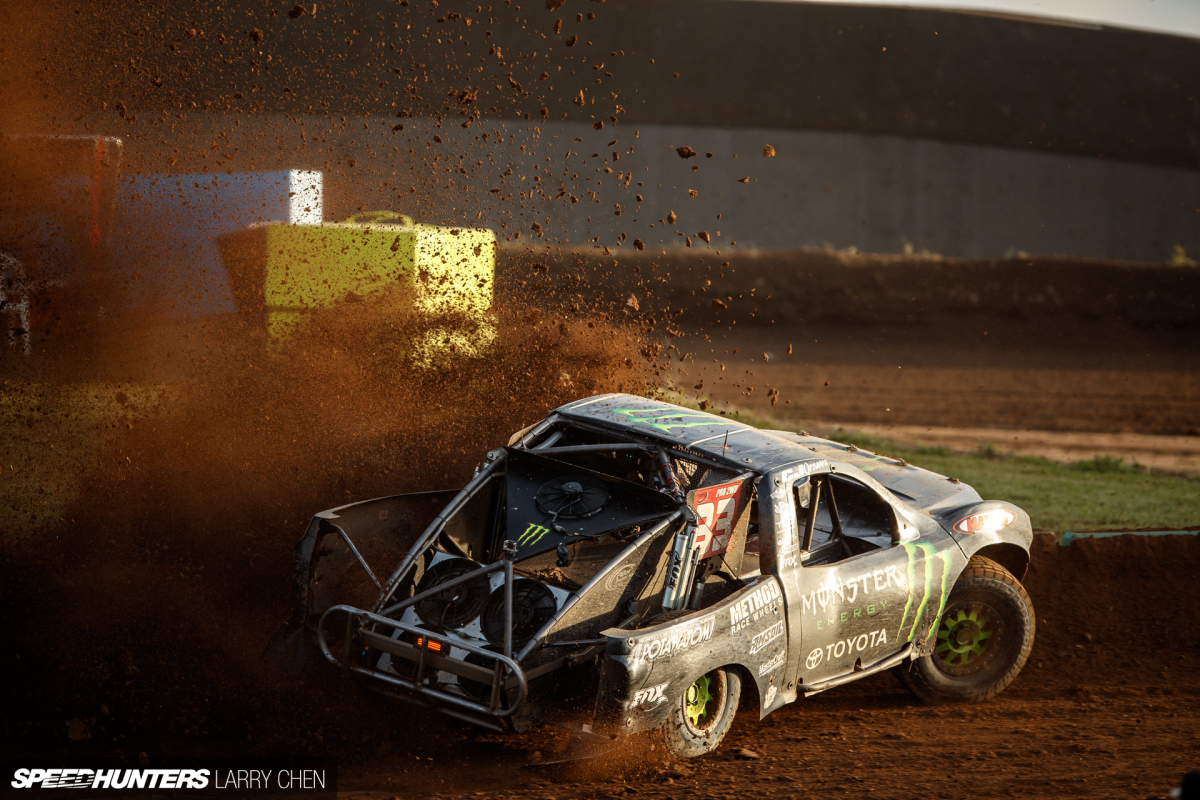 I never really understood why people liked this kind of racing until now. It's really fun to watch in person.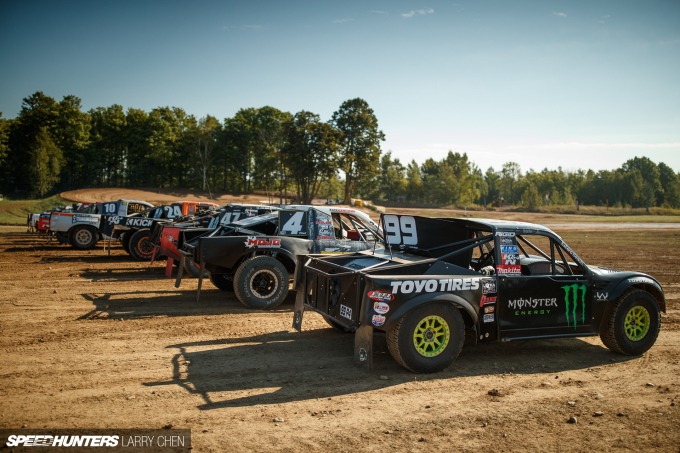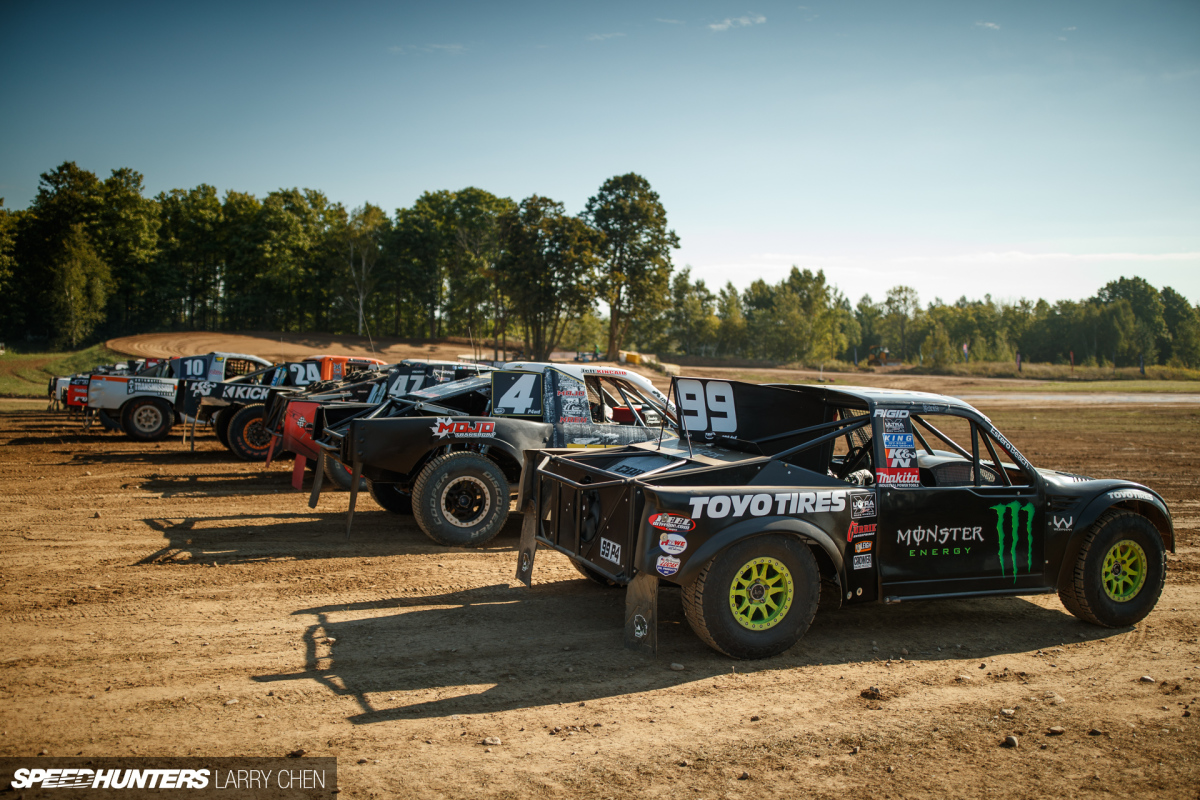 This is the starting grid where the cars line up for that 'land rush' style start. It's so awesome to see these trucks all take off at the same time.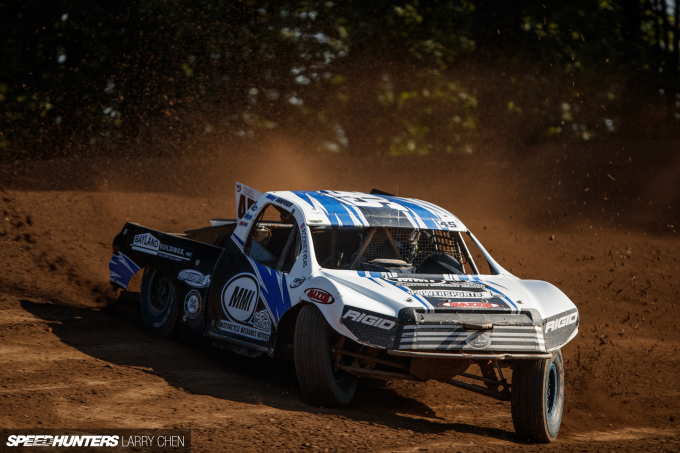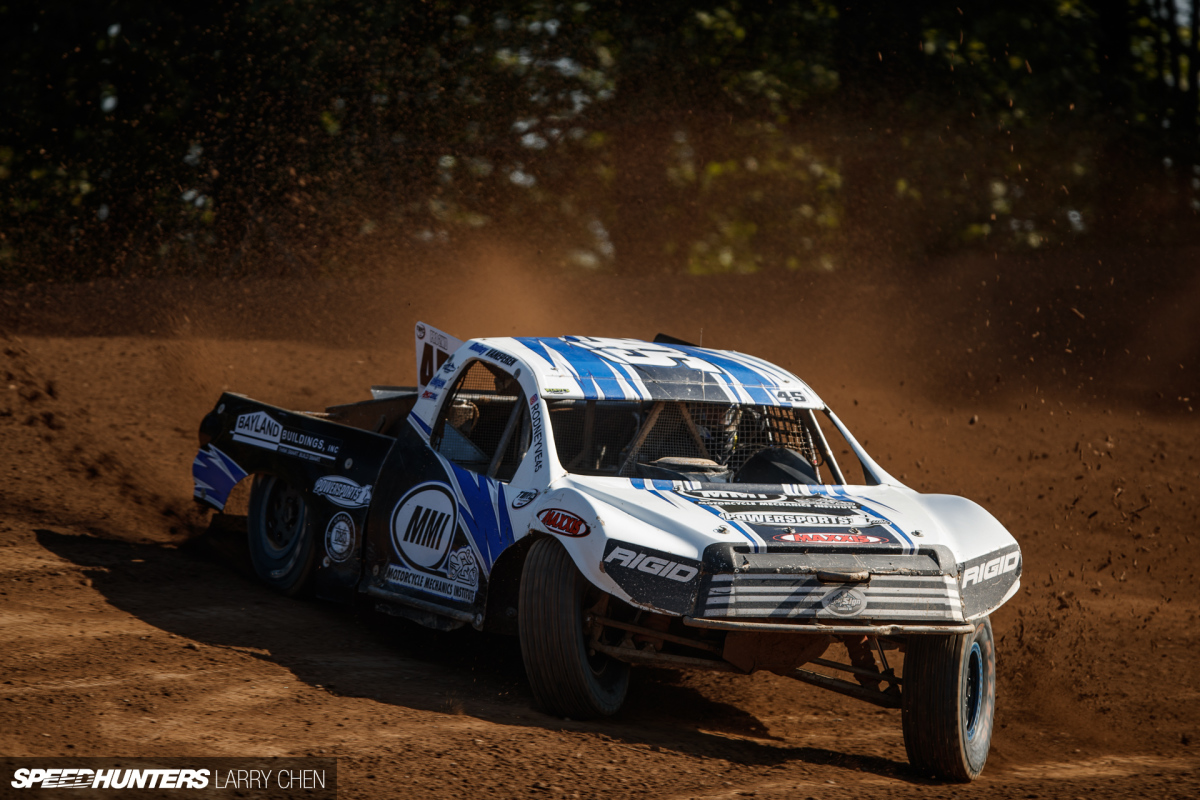 Check out that counter-steering action. Drifting in the dirt never looked so cool.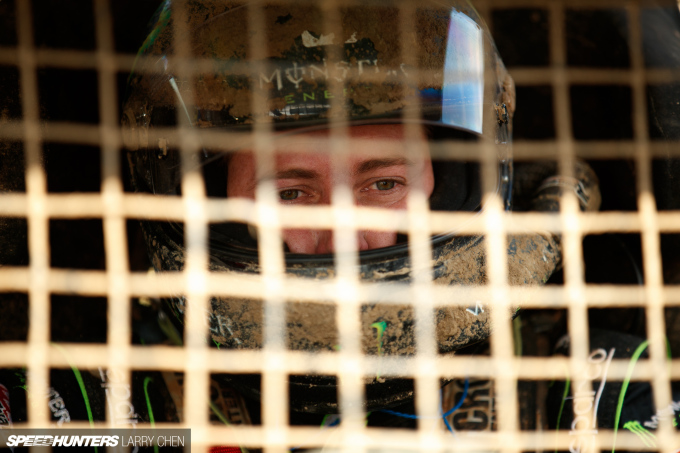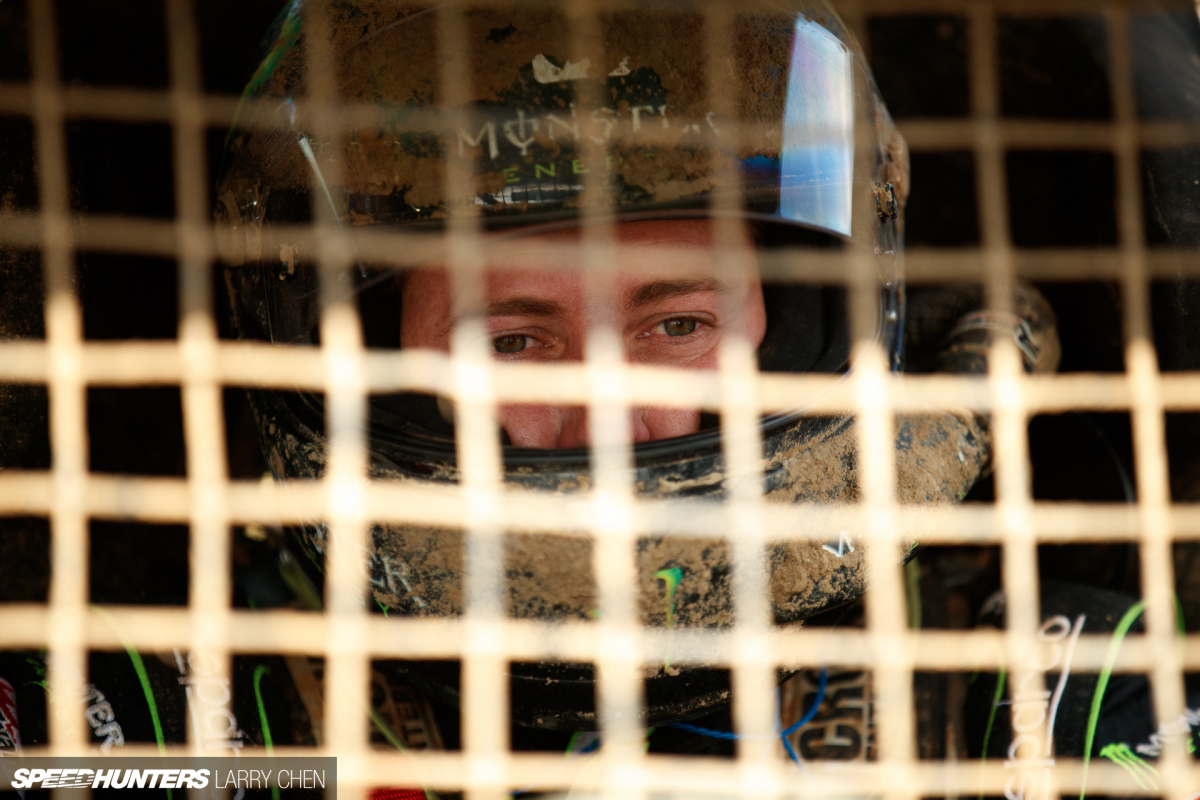 How's that for a dirt shield? The metal grate stops giant rocks from hitting Casey in the head.
Dramatic is one way to describe these rigs. The movement is more three dimensional than any other kind of racing I've experienced.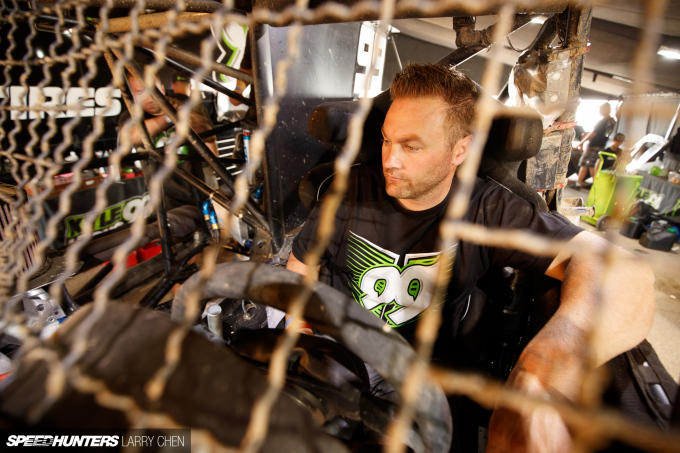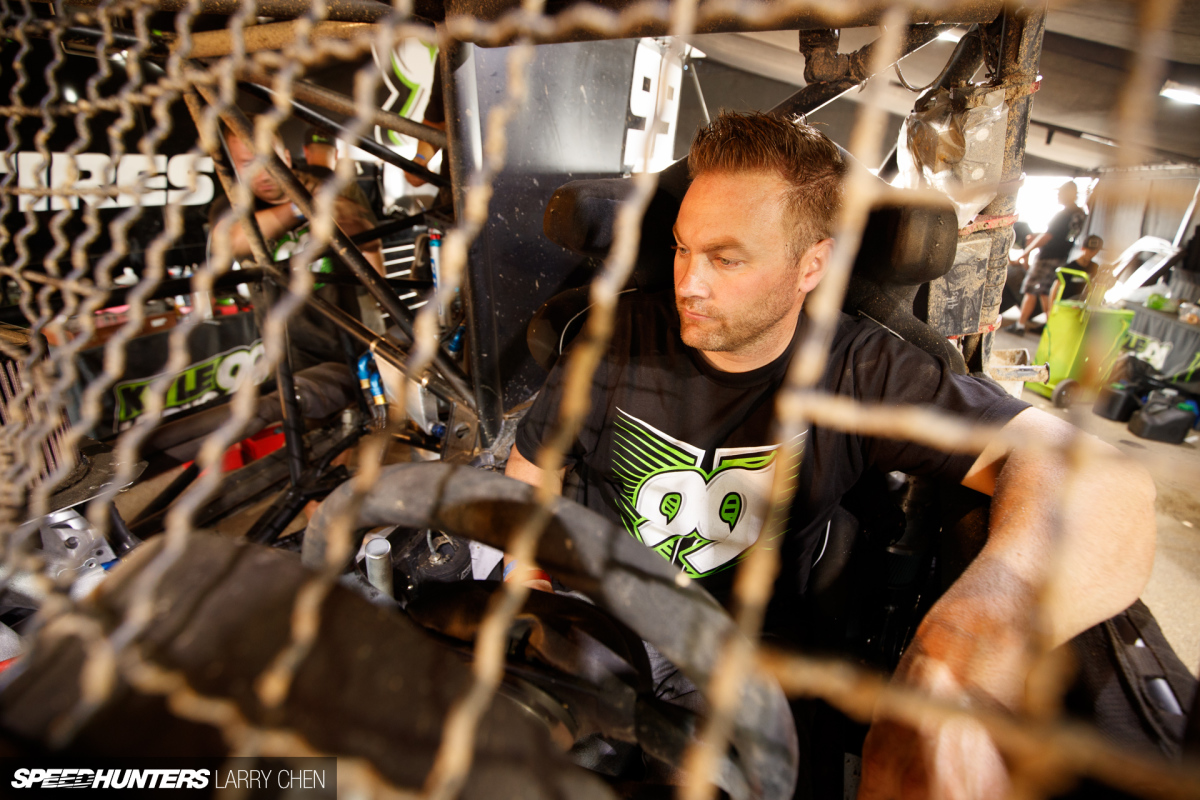 As fast as Kyle was, he did not get the result he was looking for during the big race on Sunday. His engine blew just hours before the main event, and the motor swap was completed with only moments to spare before the finals.
After all that, a bad landing off one of the jumps on the front straightaway was all it took for the rear passenger side tire to debead, forcing him to retire early.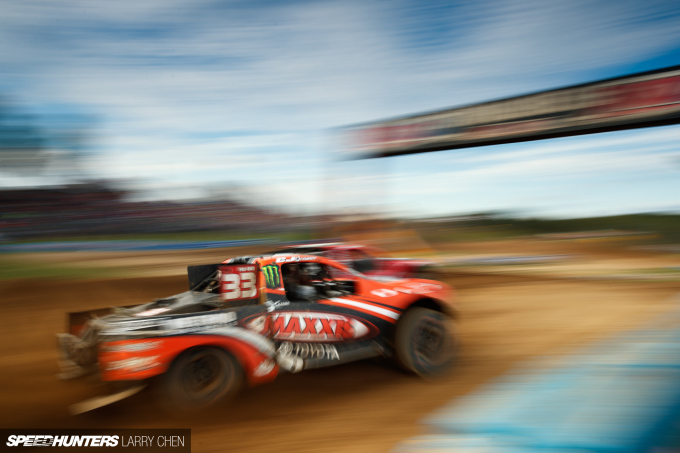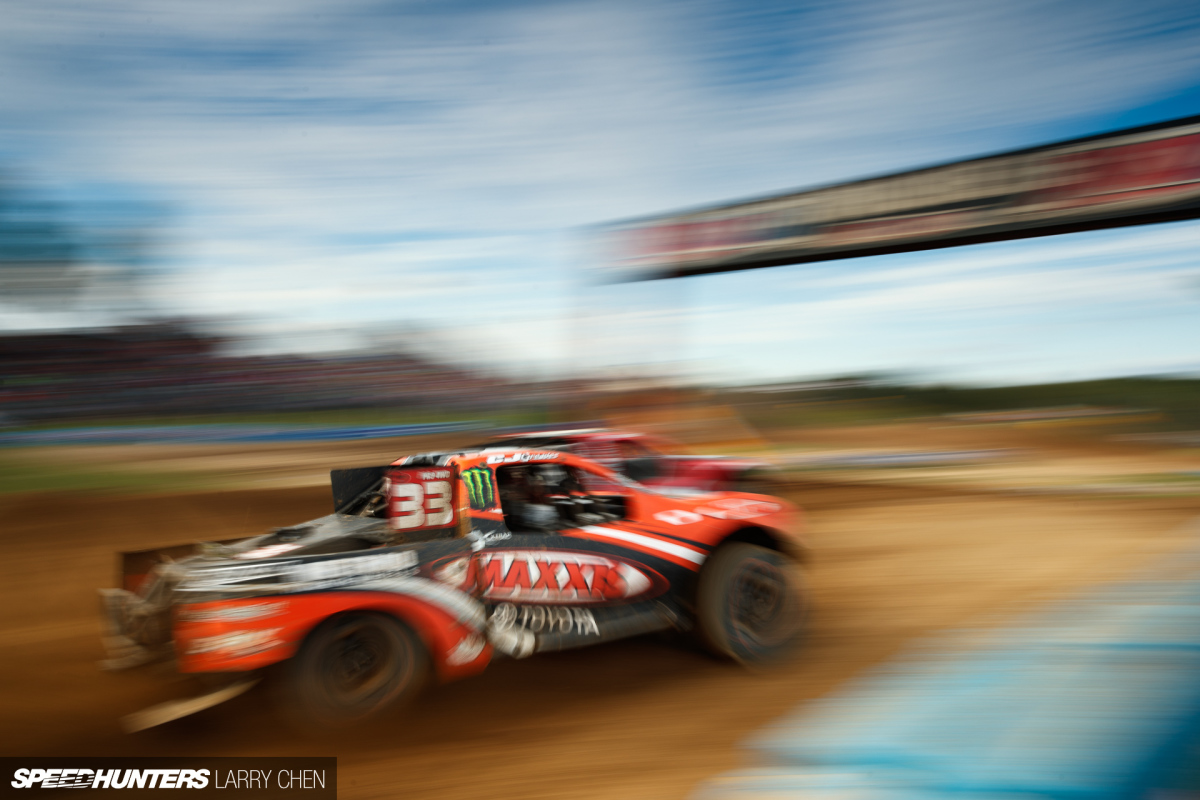 As much as CJ Greaves tried to catch up to the 2WD trucks, he was a few seconds behind going into the last lap.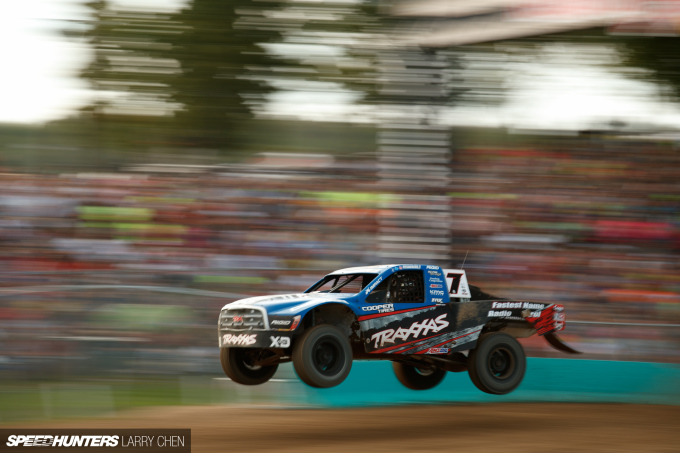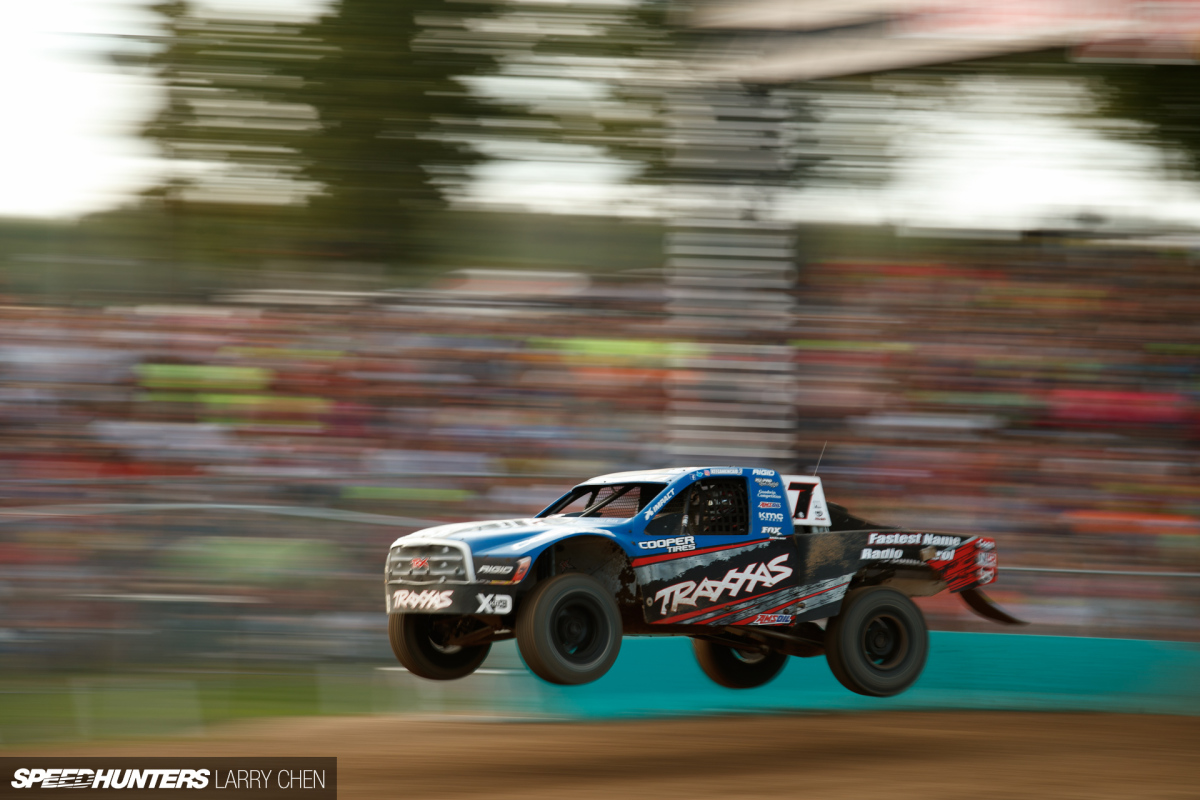 This year, Keegan Kincaid took top honors in 47th Annual Crandon Off-Road World Championship event.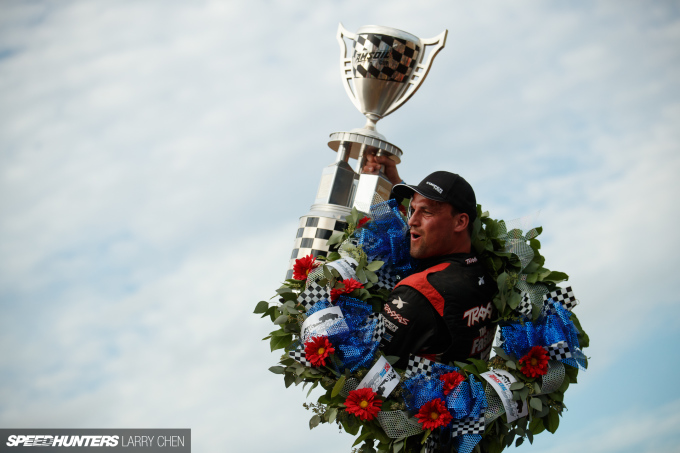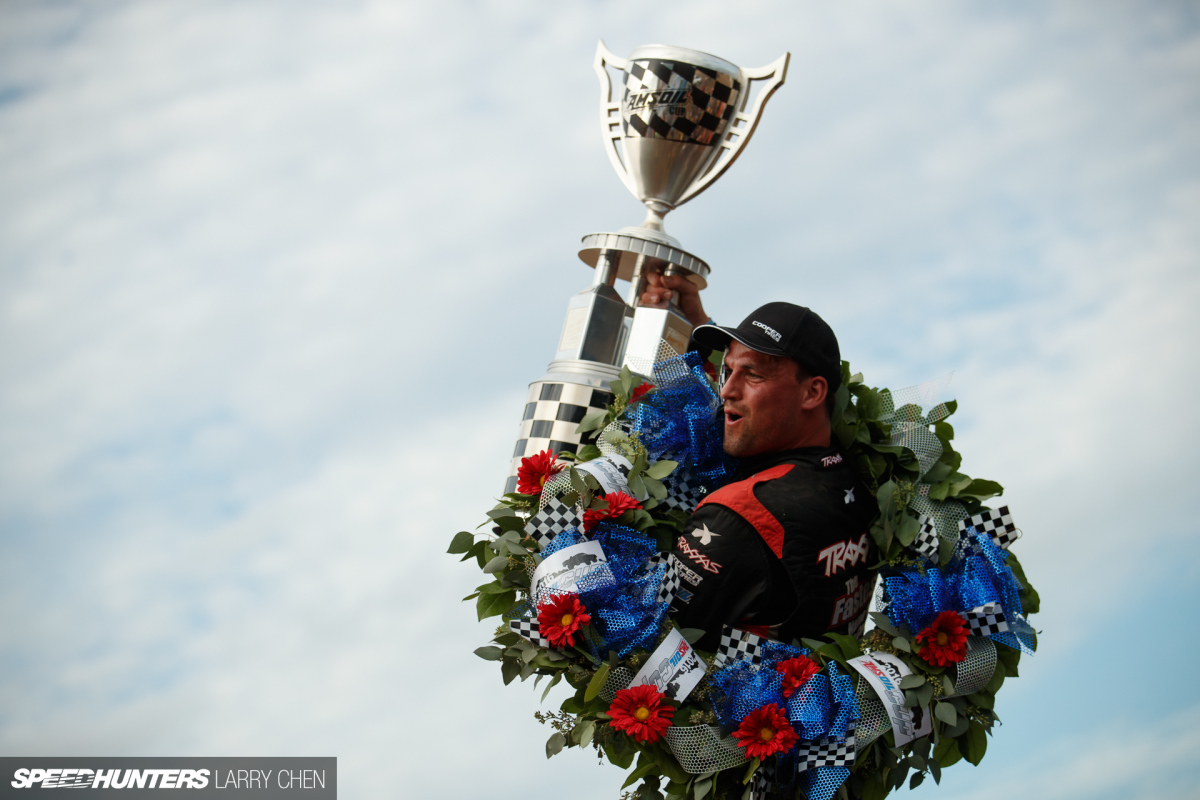 I'm on this endless journey to shoot as many different aspects of car culture as possible, because in reality there is an unlimited number of events, shows, meets and races to attend.
It's impossible to get to all of them, but you can bet I will sure as hell try.
Larry Chen
Instagram: larry_chen_foto
larry@speedhunters.com
Cutting Room Floor