Box Life
Although the writing may have been on the wall for some time, when Scion announced earlier in the year that it would be no more, it still came as a bit of a surprise. As someone who lives outside of the US, I guess I did find it a little strange that cars familiar to me as Toyota models needed to be rebranded as something else, but I get what Scion set out to do from a marketing standpoint. I have respect for its initiatives too, because there aren't many car companies out there that actively promote automotive car culture by encouraging their products to be modified!
For as much noise as there was surrounding the announcement, there's a very good chance you missed the company's actual transition over to Toyota. That started in August and was all wrapped last month, formally bringing to an end 13 years of the Scion brand.
As final hurrah, a collection of retrospective films (including the one below) were released on Scion's YouTube channel. I got the feeling from watching them that a real community had been built around these cars, but of all the models that Scion marketed and sold, I do wonder which one the brand will best remembered for in the future. It could be argued that its biggest seller, the tC, takes the honour for that reason alone, but for me there's no looking past the first-gen xB.
Not only did Scion launch with this model, but the xB's boxy, retro-inspired design was a total break from convention; it immediately set the tone for what the brand was all about.
The first-gen xB is a like it or loathe it kind of deal though. Some people (me included) dig its toaster-like silhouette, while others have trouble comprehending why anyone could, let alone want to own one. Regardless of which side you lean towards or whether or not you even have an opinion, you have to admit that the xB has character, and that's a pretty rare quality in modern cars.
It was this character that drew me towards the xB when I first laid eyes on one in Toyota's Mega Web showroom in Odaiba, Tokyo, four years before its stateside debut. Of course, the car in question wasn't actually an xB though, it was the model's JDM sibling – the Toyota bB.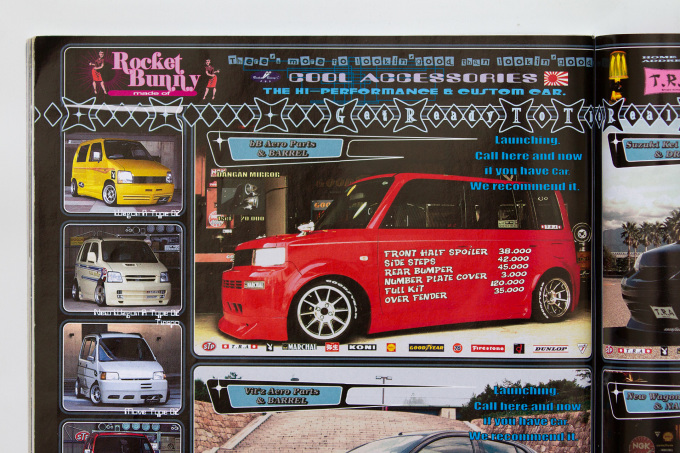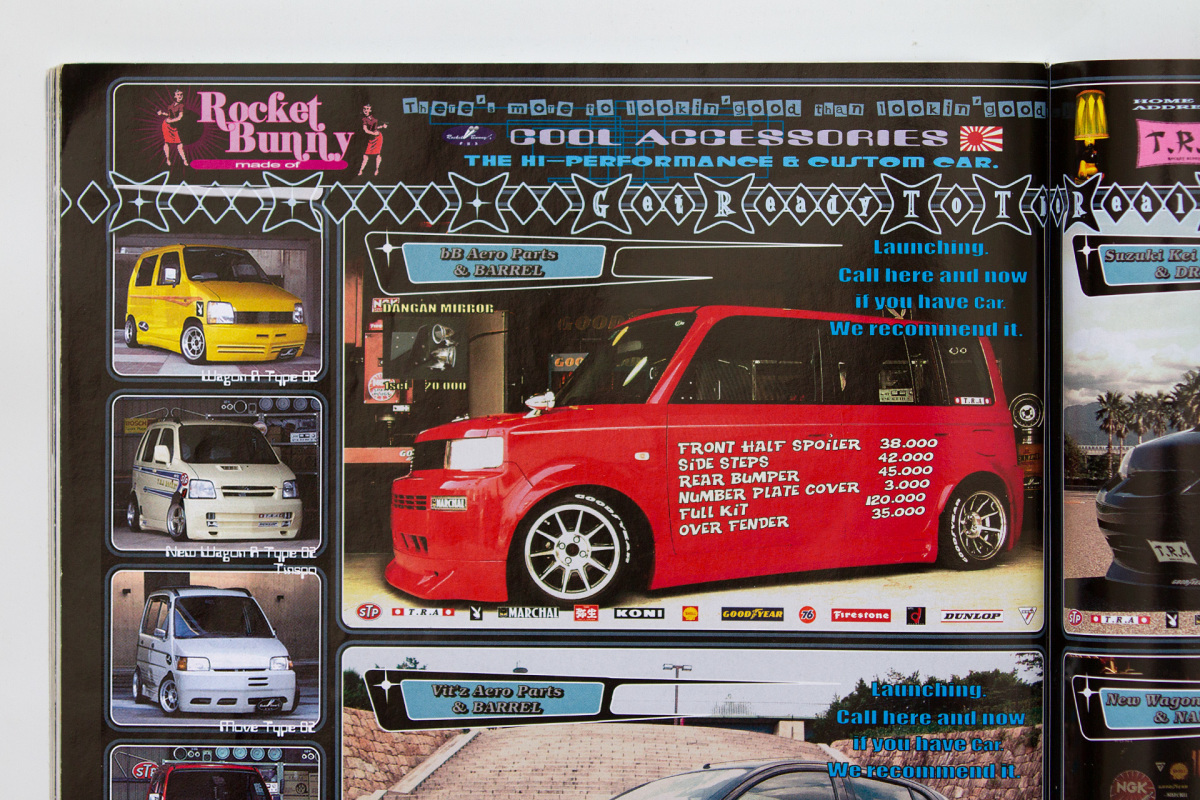 I would have included the film photo I took of that bB had it not been so blurry, but I can clearly remember the impression it made on me. I hadn't seen anything like it before; I also immediately saw its potential as a cool little city car – it was just begging to be modified in the way Japanese kei fans dealt to their turbo Suzuki Wagon R micro-vans and the like.
Of course, it didn't take long for Japanese companies to start producing upgrade parts for the model, and then advertising them in magazines like Style Wagon.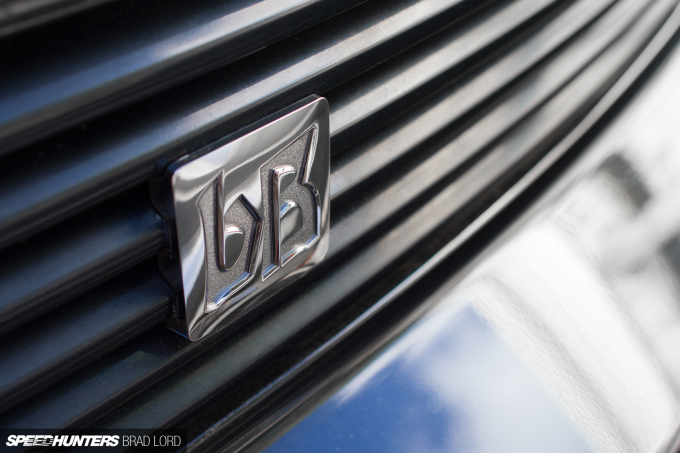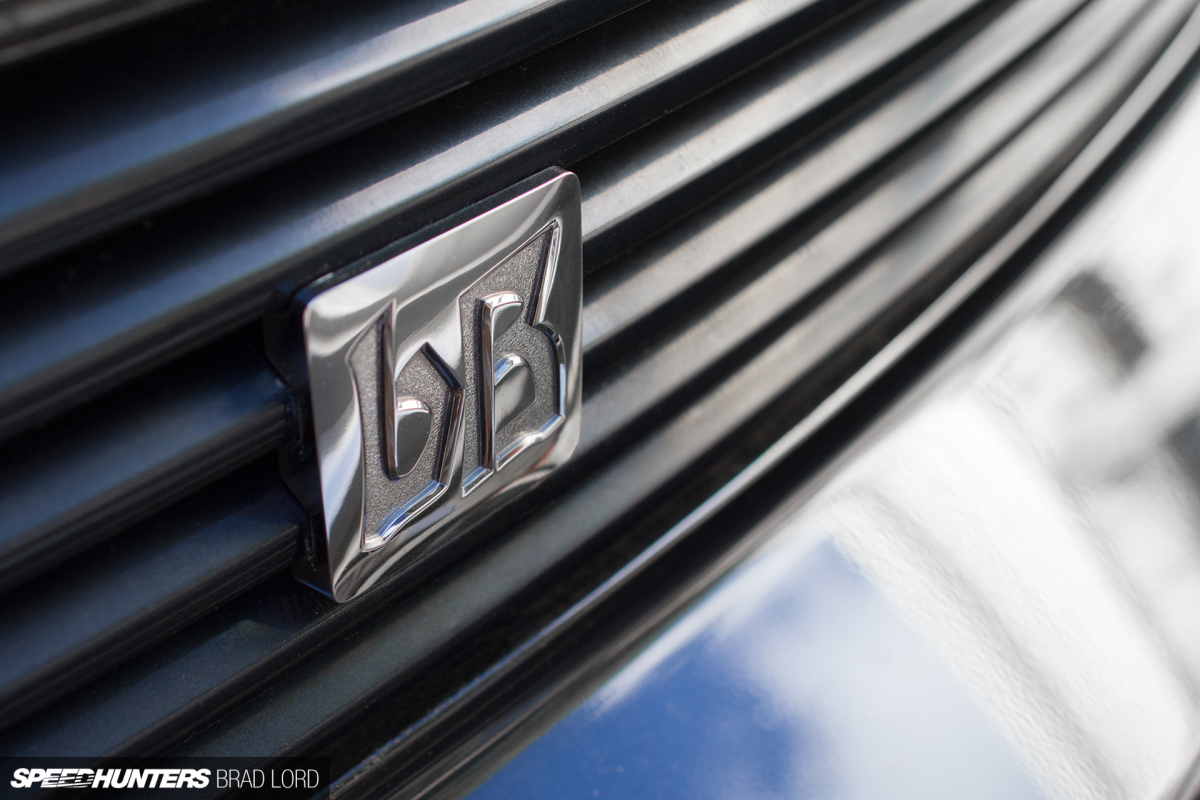 Being a Japan-only model in its first production year (2000) at the time, there was no chance I'd be returning back home to New Zealand with a bB in tow, but I knew that sooner or later used examples would start being imported, and when that happened I might be able to get my hands on one. Well, eventually it did happen; in 2008 I picked up an '00 example wearing a full factory lip and spoiler kit, and lowered on RS*R springs. 15-inch RAYS Volk Racing TE37s from my wheel stash completed the look.
As a runaround and sometimes parts-hauler, the bB served me very well. But not only that – I really liked driving it too. Last year, I started thinking about how I'd build a bB as a project car given the chance, and pretty soon I had totally sold myself on the idea.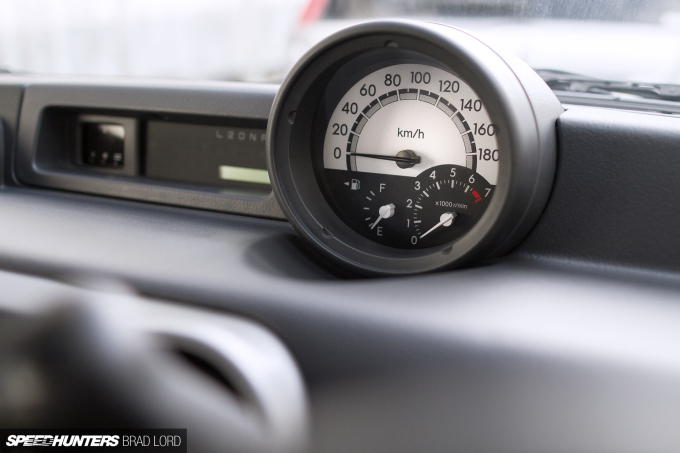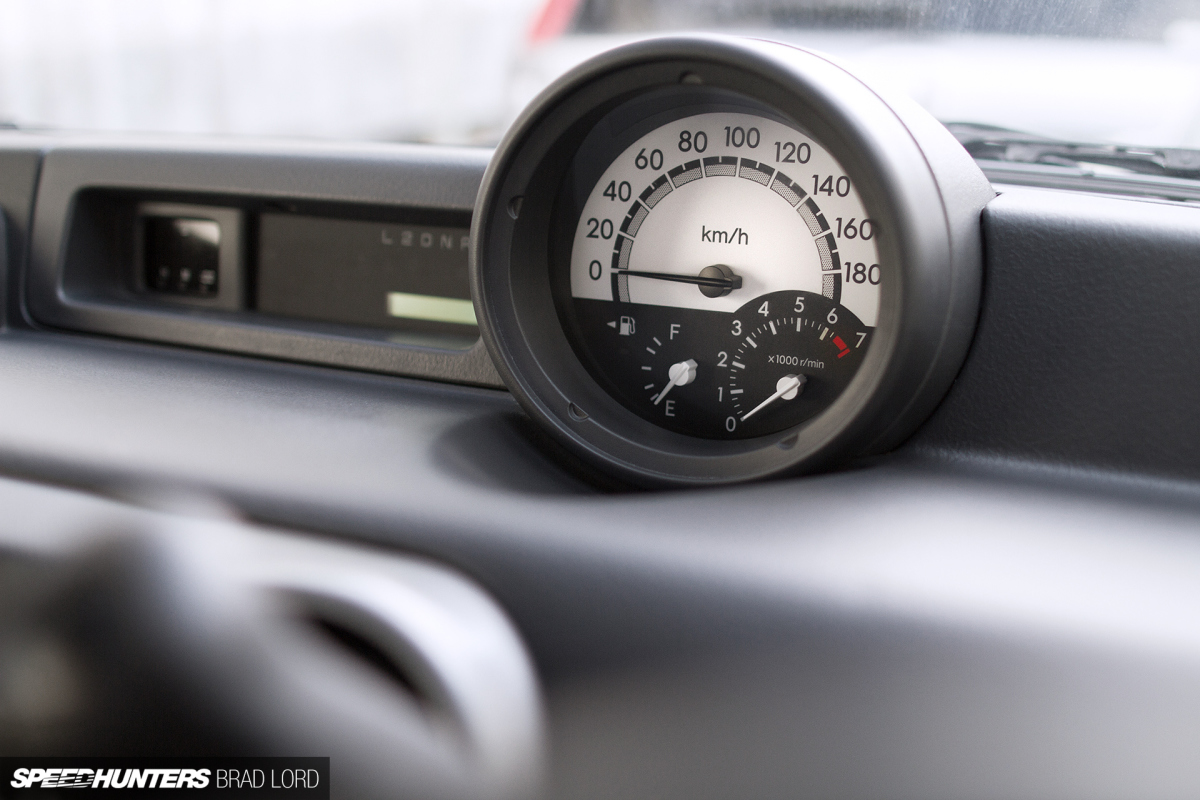 Having seen better days, my bB of eight years wasn't the car for that job though (it's still in the family, however), so I set off on the hunt for a better-suited project base. In Japan.
That might seem strange given I could have just bought one from a dealer locally, but this way I figured I'd be getting more car for my money and I'd be able to find exactly what I was looking for. Personally importing a car is also a lot of fun. Who knew it would be so hard though…
The Hunt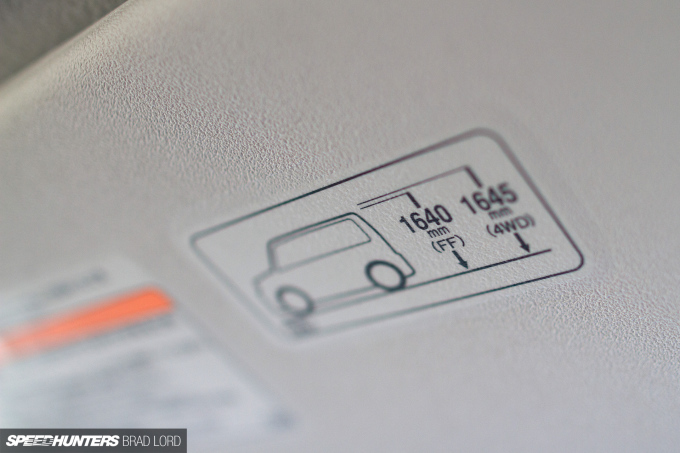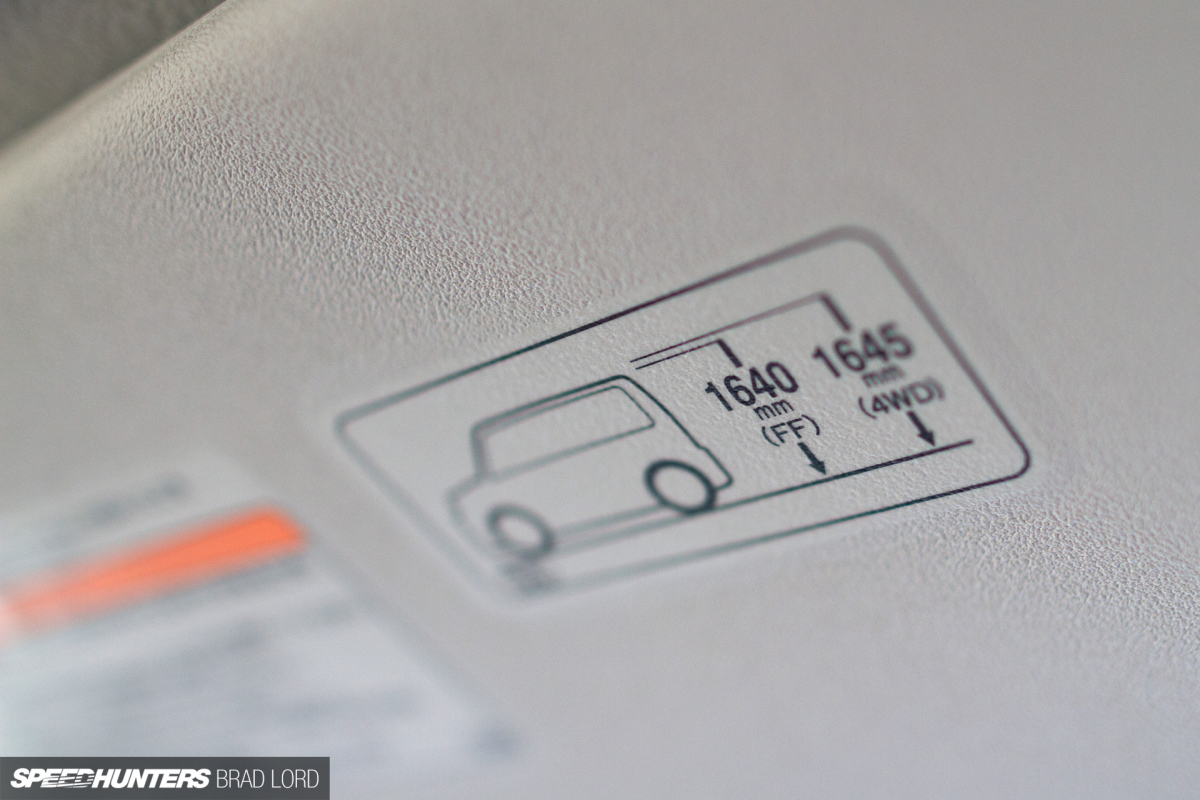 Considering how many bBs were sold in Japan and how many come up for auction every week (read: lots), it took a ridiculously long time to find the right car. Not helping the cause was the fact that it needed to be a 2004+ model to meet New Zealand's emission standards, and my prerequisites: being a top-spec Z X Edition with 1.5L engine (1.3L was also available in Japan); being either black or white in colour; being in stock condition; preferably having a service history and less than 120,000km (75,000mi) on the odometer; not being an repair/accident grade car; not having a previous smoker owner; no underbody rust from salted snow roads…
Okay, so maybe I was asking too much from a 10-year-old car, but that's how my search played out, and why it took over a year. Yes, that long.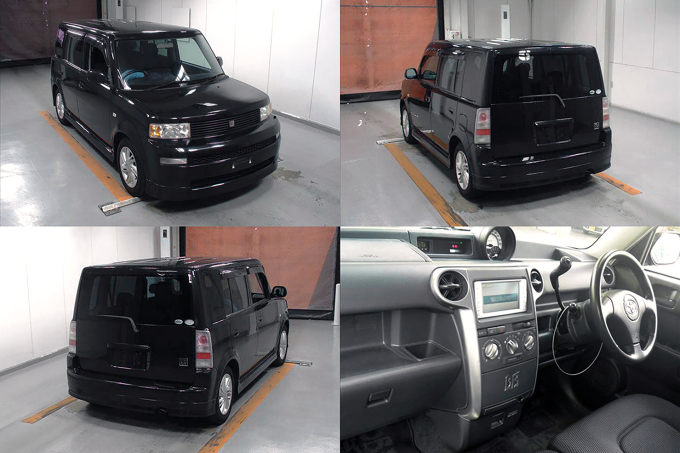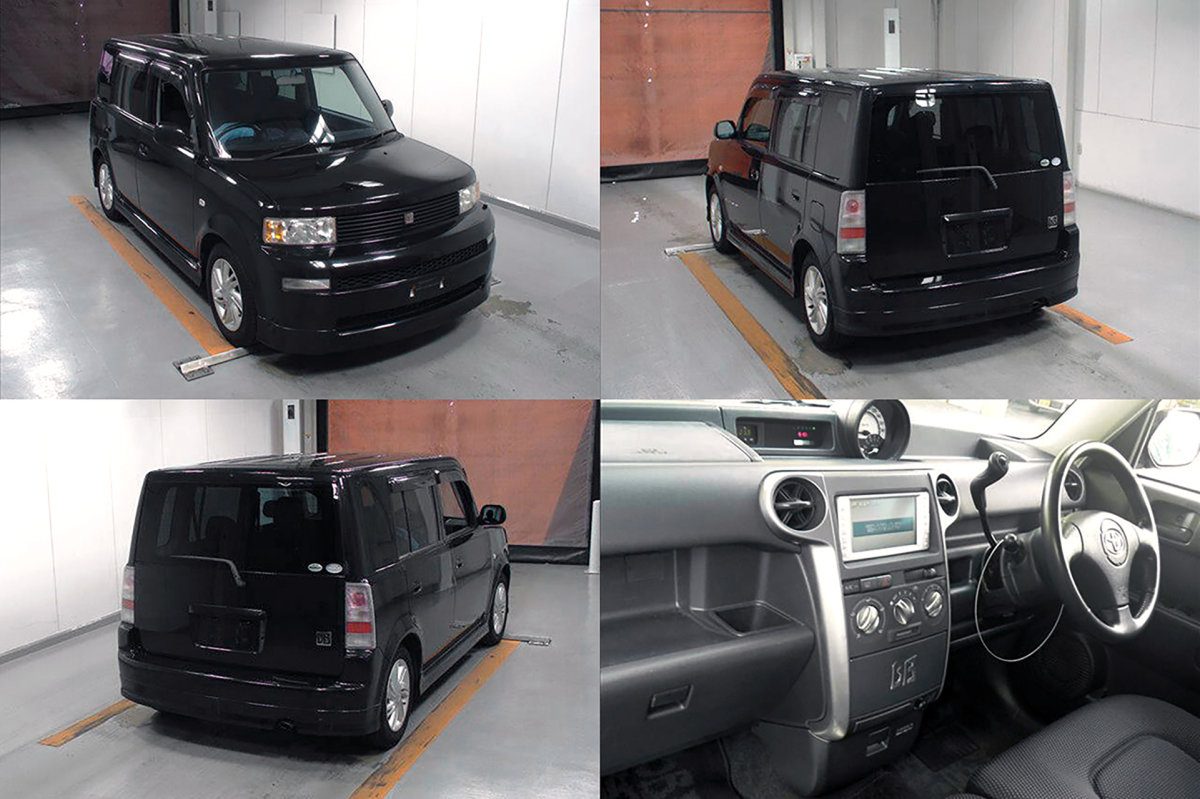 Through it all – and believe me, there were times that I questioned how ridiculous it was given the car in question – I knew my search would eventually come to an end. That finally happened a few months back at the Kansai region's biggest auction house, HAA Kobe, where more than 9000 units are put up for sale every Saturday.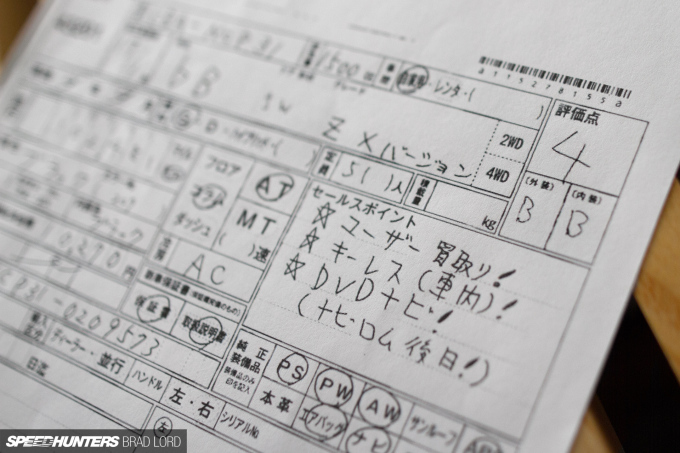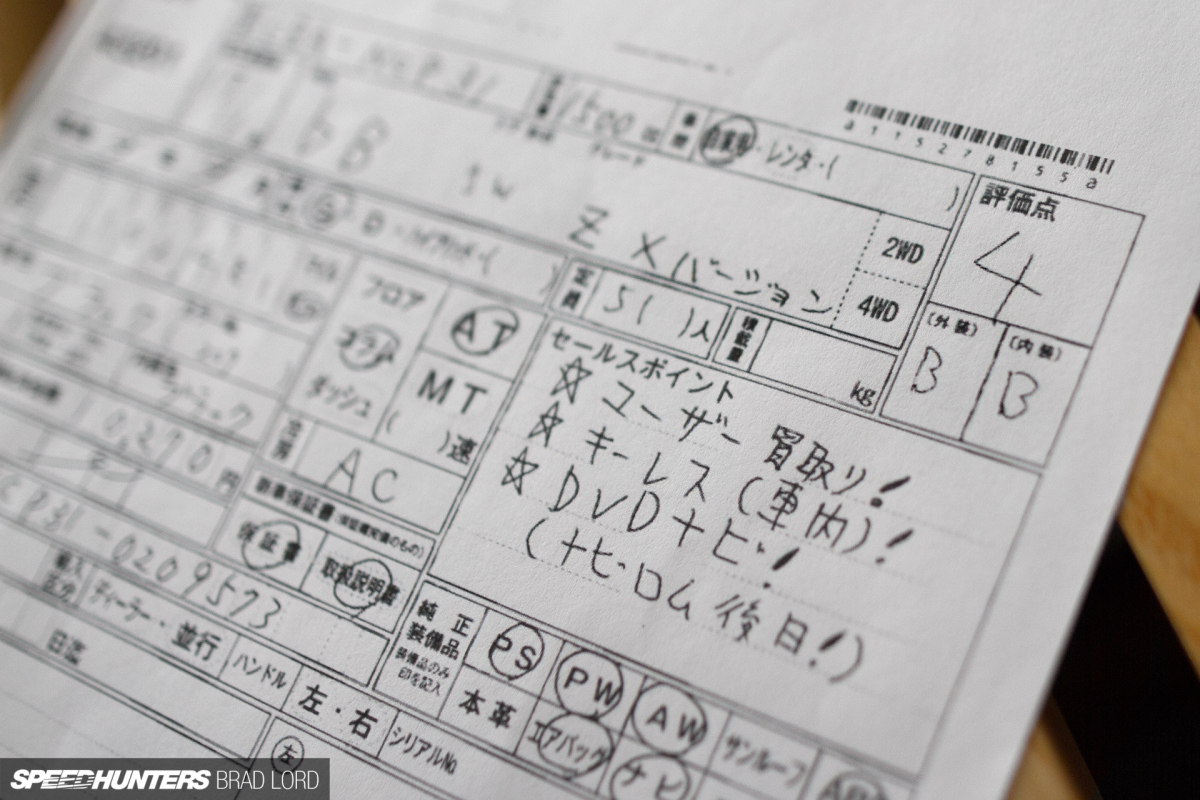 From my wish-list perspective, this black 2005 bB Z X Edition, which had been give an overall 4 grade plus Bs for both its exterior and interior, looked like a winner from the outset. As an added bonus, HAA Kobe is only a short drive from my friend Teruki-san's export yard in Osaka, meaning that he'd be able to personally inspect the car ahead of it going up for sale, and then share his findings (and phone photos) with me, all while he was standing next to it.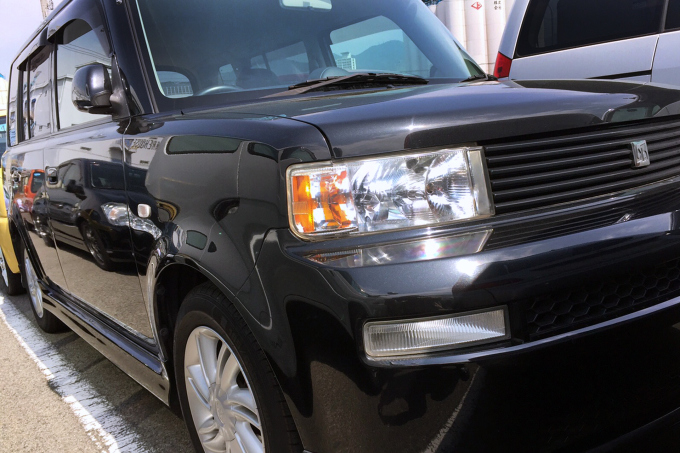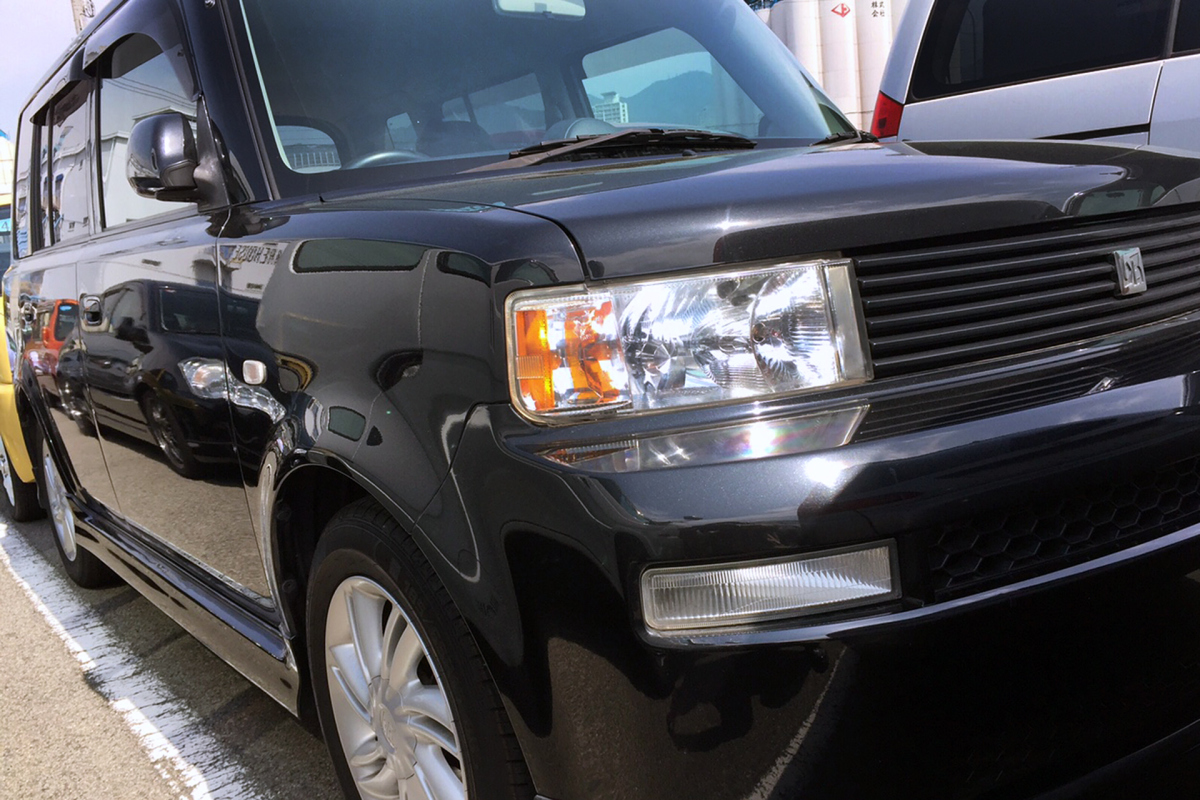 For its age and mileage (102,000km/63,000mi) the body appeared to be in very good condition with really only just a few light scratches and a barely discernible paint touch up on right side to speak of.
The interior was extremely clean and appeared to have been looked after too, and service stickers showed that maintenance was regular and up to date, even though the bay itself was a bit dusty.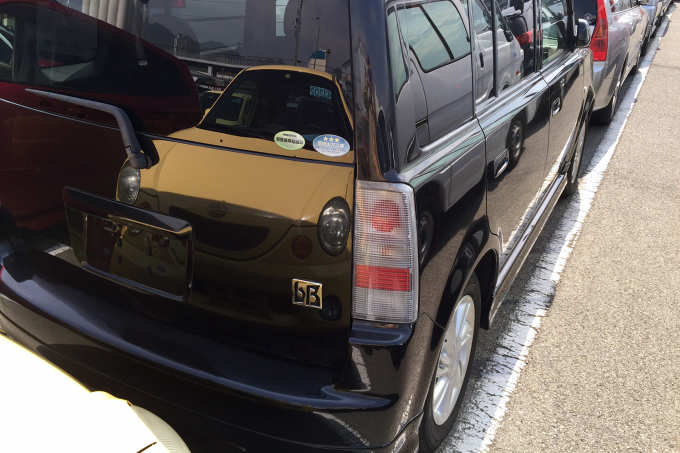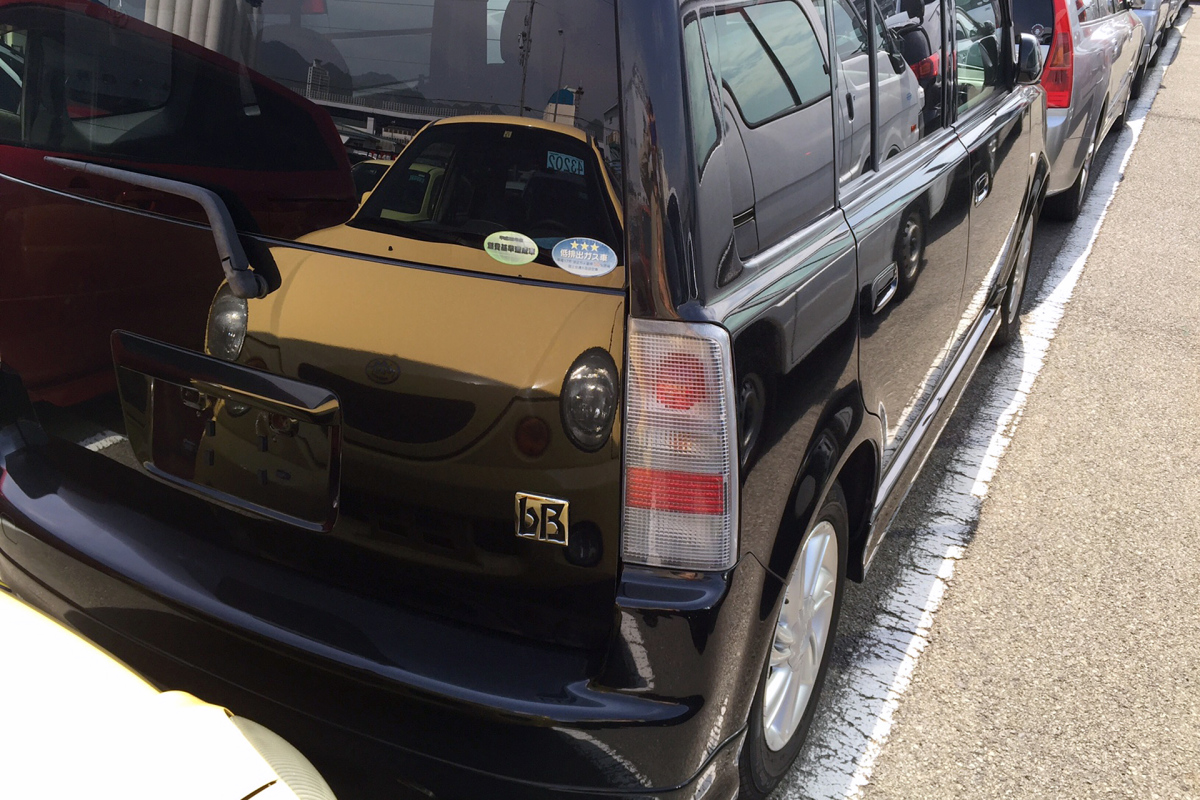 Teruki liked what he saw and I liked the sound of it too, so we settled on a max bid price and once again hoped for the best. This time, success. Thank f**k!
It's a strange feeling buying a car without actually seeing it for yourself. I guess, a mix of excitement and anxiousness is the best way to describe it, although in this case I wasn't outlaying a lot money, so I didn't have much to lose. I was, however, looking at a four-to-six-week wait for my bB to be prepared for export and make the 9000km+ sea journey from Japan.
The whole process of privately importing a Japanese car to New Zealand and putting it on the road legally is actually pretty easy if you've done your homework. Much of this comes down to the fact that more than 10,000 used passenger cars arrive here from Japan every month, so there's an established system in place, probably the best in the world for this sort of thing.
So Close, So Far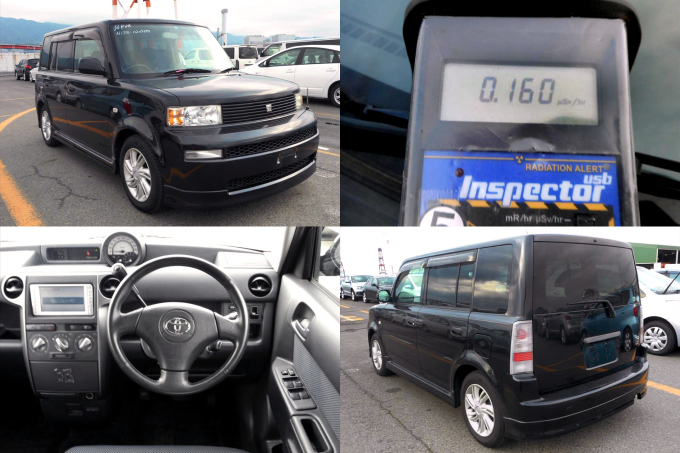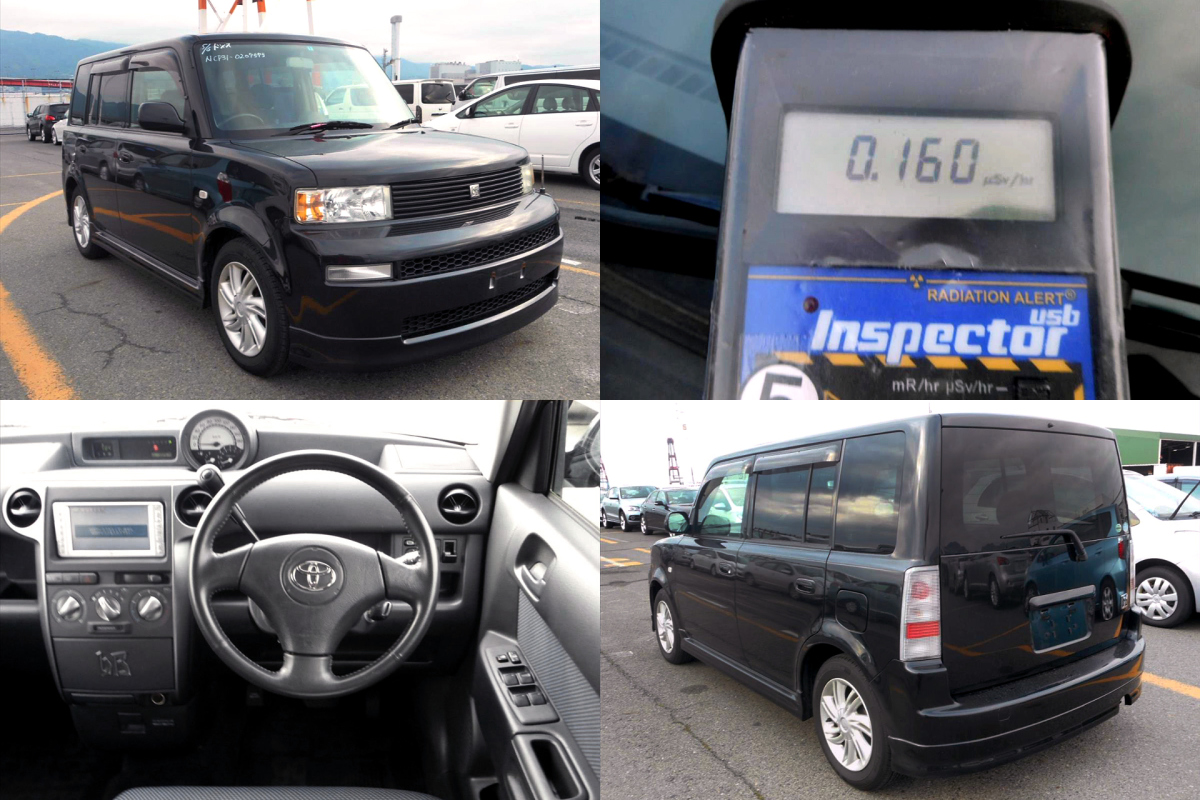 The process actually starts in Japan, where vehicles are inspected by New Zealand Government-appointed agents prior to export. These checks have been designed to flag accident damage or previous repairs, water damage and rust/corrosion. Radiation levels are also measured – a Japan Port Harbour Association requirement for port entry. The latter is something that came about after the Fukushima Daiichi nuclear disaster following the Tohoku earthquake and devastating tsunami back in 2011. In case you're wondering, the accepted maximum radiation reading permitted for vehicles being exported out of Japan is 0.300µSv per hour.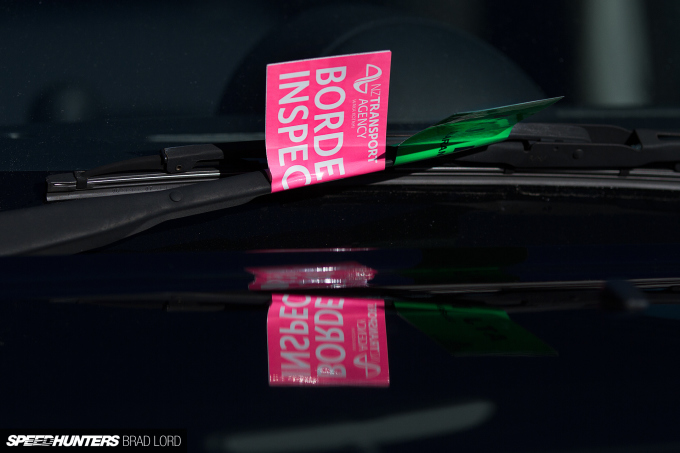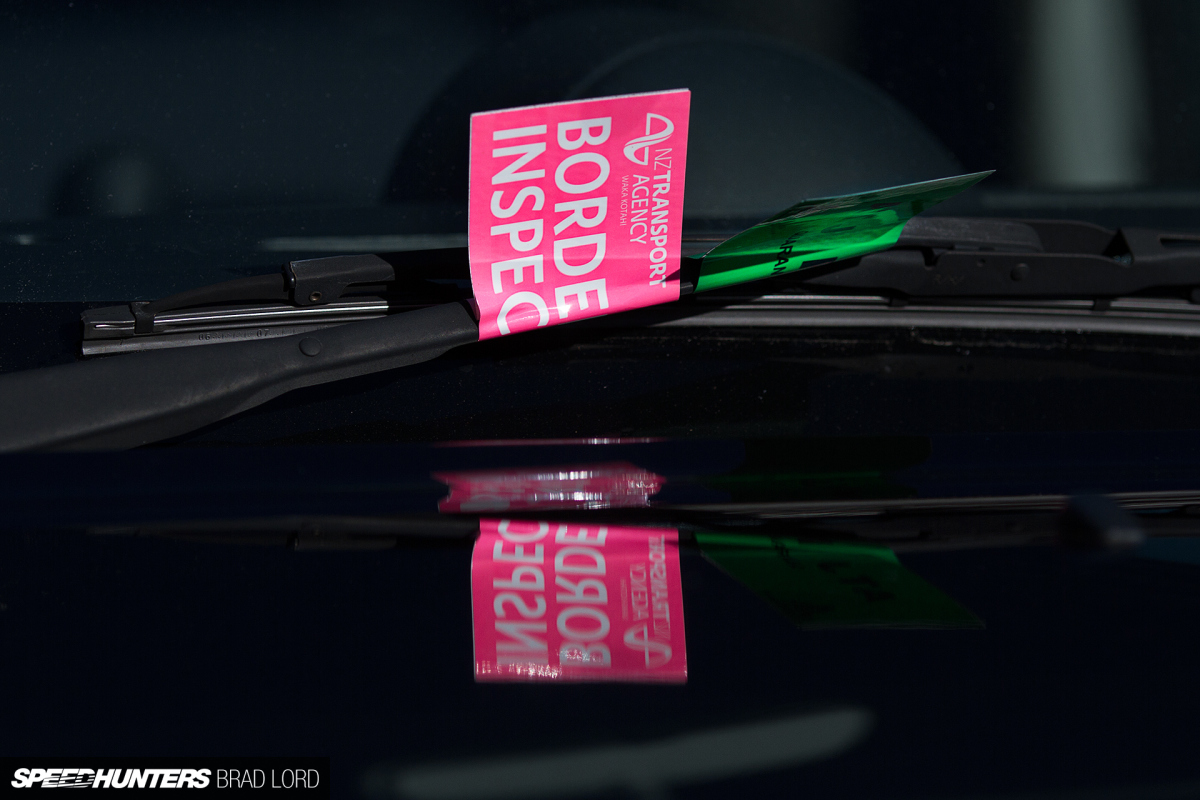 If any issues are discovered, it essentially gives the vehicle's exporter an opportunity to not send the car to New Zealand where bringing it up to the required compliance level could be either expensive or not even possible. But as expected, after its remote border inspection and the compulsory bio-clean, my bB was given a clean bill of health and cleared for export.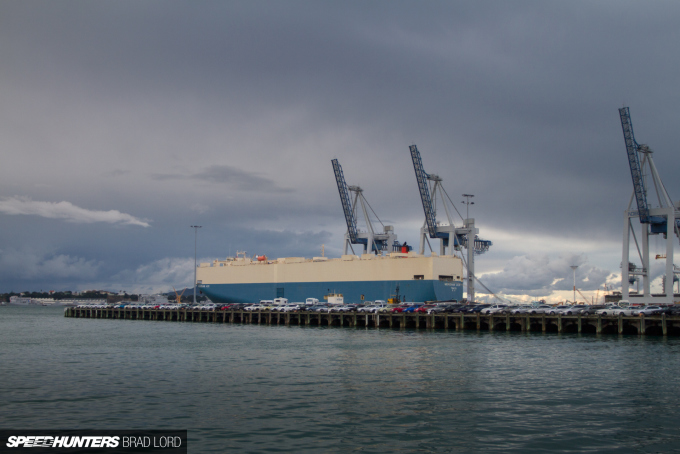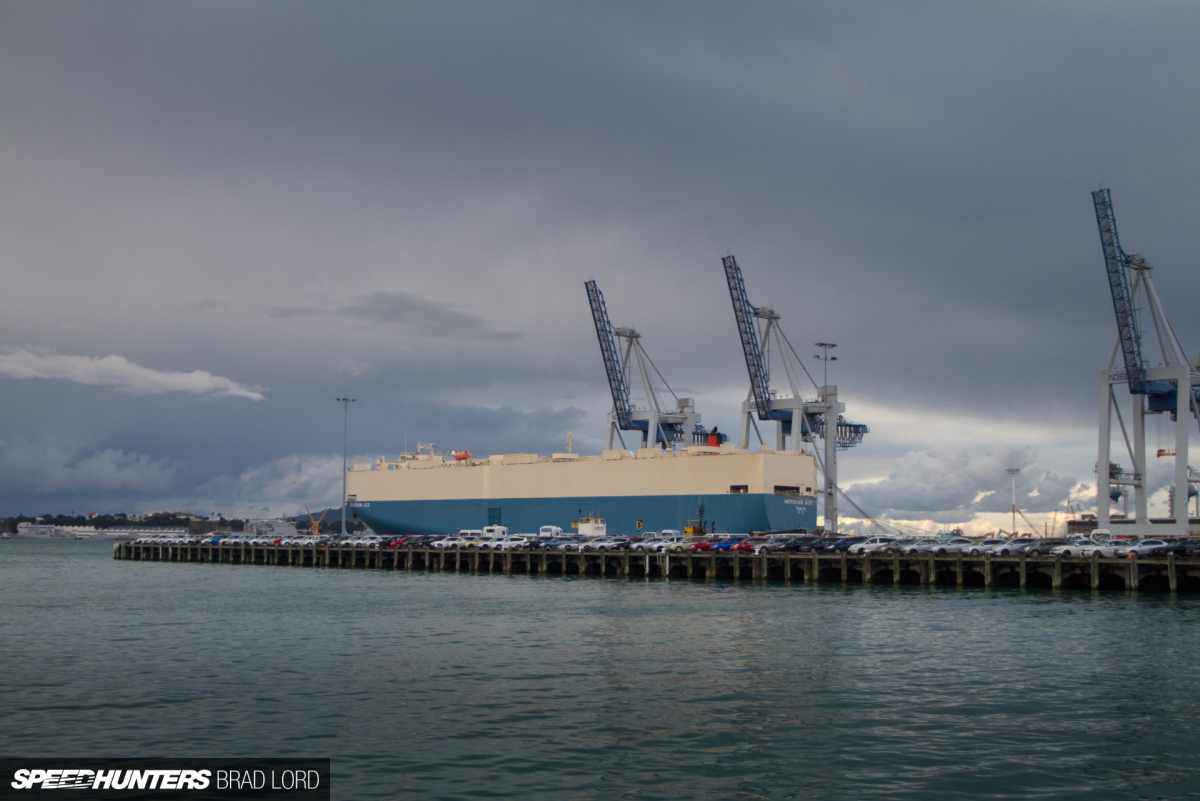 Two weeks after leaving the Port of Kobe in Japan, the car carrier with my Toyota inside arrived in Auckland along with a couple of thousand other vehicles destined mostly for used car dealerships. It was almost time for me to see what I had bought.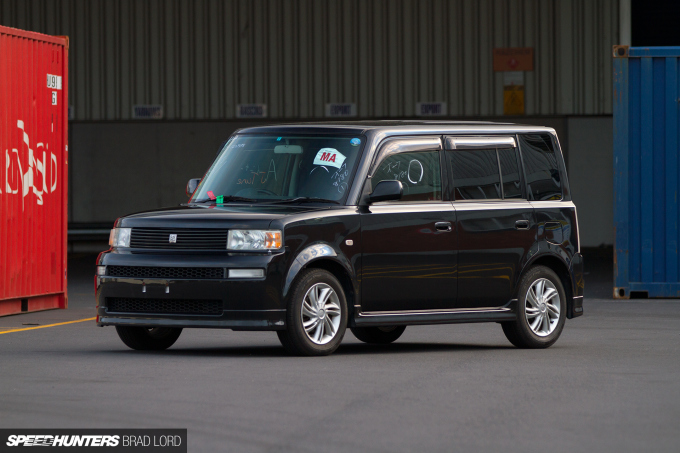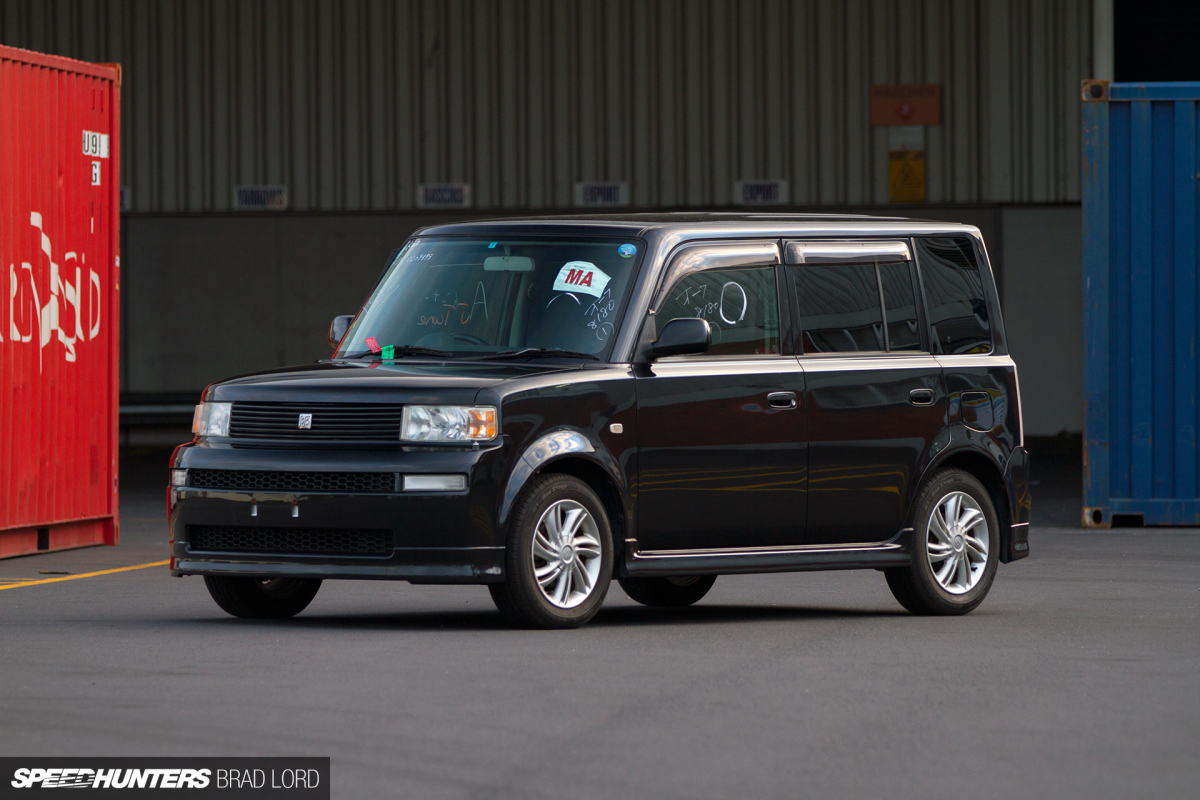 It took a few days for the to clear customs, but finally a transporter turned up with the bB.
Was I happy? Well, having gone through this same scenario when buying cars from Japan many times before, I'd already resigned myself to the fact that there'd be at least a couple of things missed from the auction inspection, but by most accounts this car was pretty well represented. So, yes, I was happy.
The bB had been dropped off to my friend's workshop, so I took the opportunity to give it a quick look over prior to the second stage of getting it on the road: entry certification. The only thing that stood out to me was the lack of a high-stop rear brake light (a legal requirement here), so I banged one of those in and a few days later dropped the car off to FastTrack Compliance.
FastTrack is one of the bigger compliance centres in New Zealand, and with 10 hoists in operation it can process around 50 vehicles per day.
This compliance inspection is essentially an extensive roadworthiness check that covers everything from removing interior panels so all the seams and factory welds can be inspected, to testing exhaust emissions and disassembling all of the brake components to check wear levels. After passing this, a car like mine will just be up for a less comprehensive check every 12 months.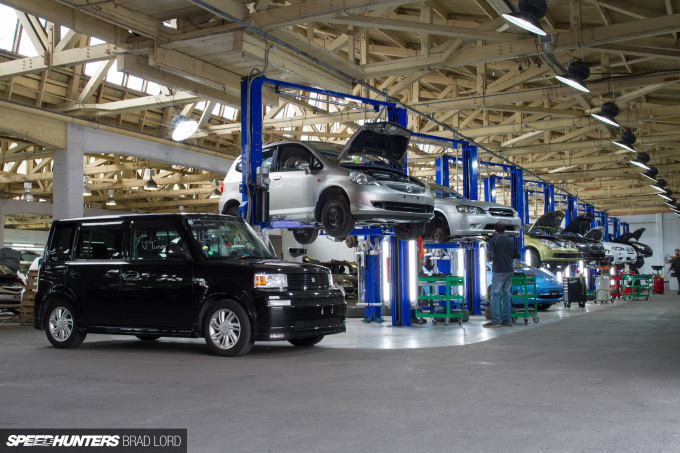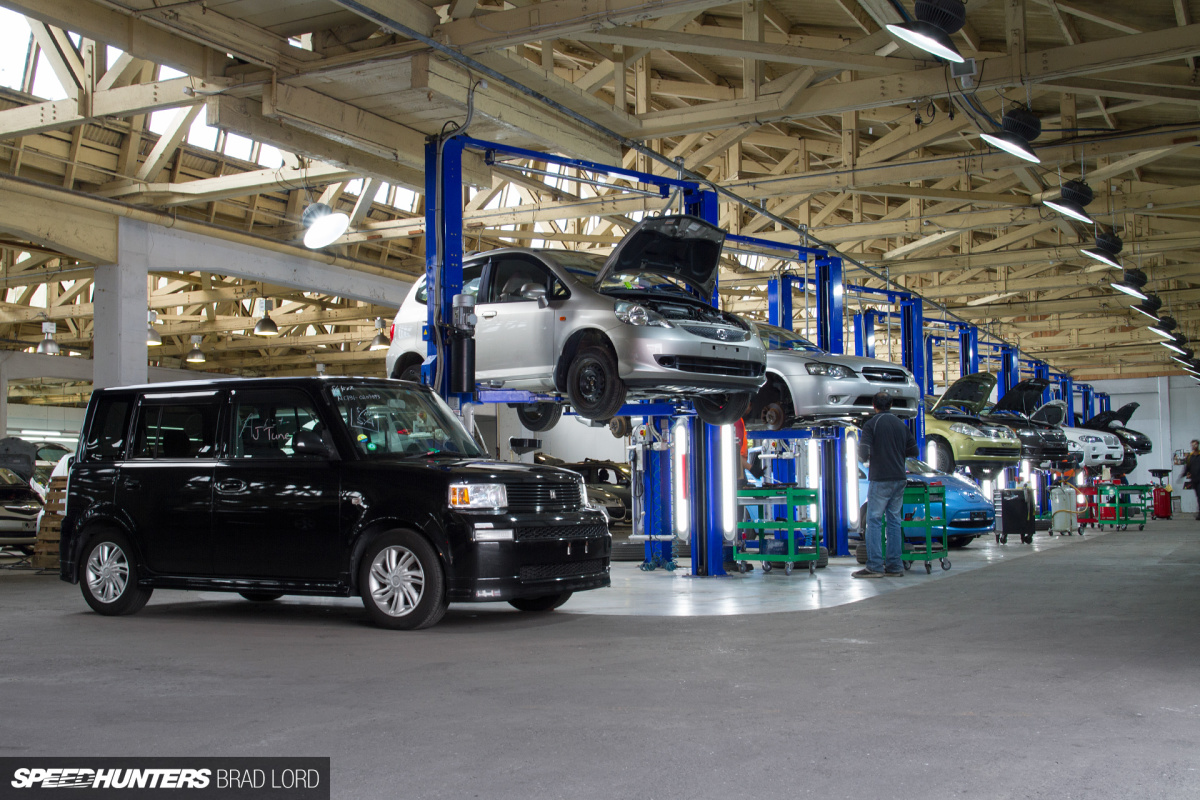 I expected that a few things would show up in the compliance inspection and need fixing prior to the bB being given the big tick, but as it turned out only the front sway bar bushes needed replacing, and the FastTrack guys sorted that job out while the car was up on the hoist. Invoice paid, I was handed the paperwork required to pick up a pair of licence plates and register the car.
So that's where I'm up to right now. The Toyota is road legal and I've got a plan of attack that doesn't involve that sort of modifications that some of you might associate with these cars. I'll fill you in on all the details in my next Project bB post, but for now let's just say that engine, driveline and handling mods are all high on the priority list. Given that the NCP-chassis bB shares its underpinnings with the NCP-chassis Toyota Vitz, which a lot of aftermarket parts were made for, there's actually more scope for upgrade here than you might first think.
Given that Scion is now Toyota, and that my car is actually a bB but probably recognised more as an xB, the timing seems nice too. Let the fun begin!
Brad Lord
brad@speedhunters.com