Something Smells Funny
It's been a while since I've brought you an update on Ole Orange Bang, but don't think I've been neglecting her at all. Balancing shooting cars and events with our own projects can be hard, but every now and again I like to take my Z for a drive up in the mountains just a few minutes north of Los Angeles.
Since it does not have air conditioning and sitting in LA traffic with an old turbo car is not really my idea of fun, driving the Z anytime during summer in Southern California is tough. That being said though, I drive plenty during the winter months.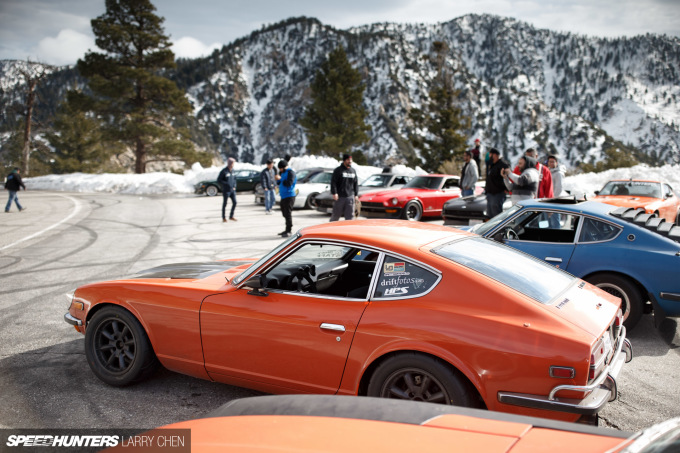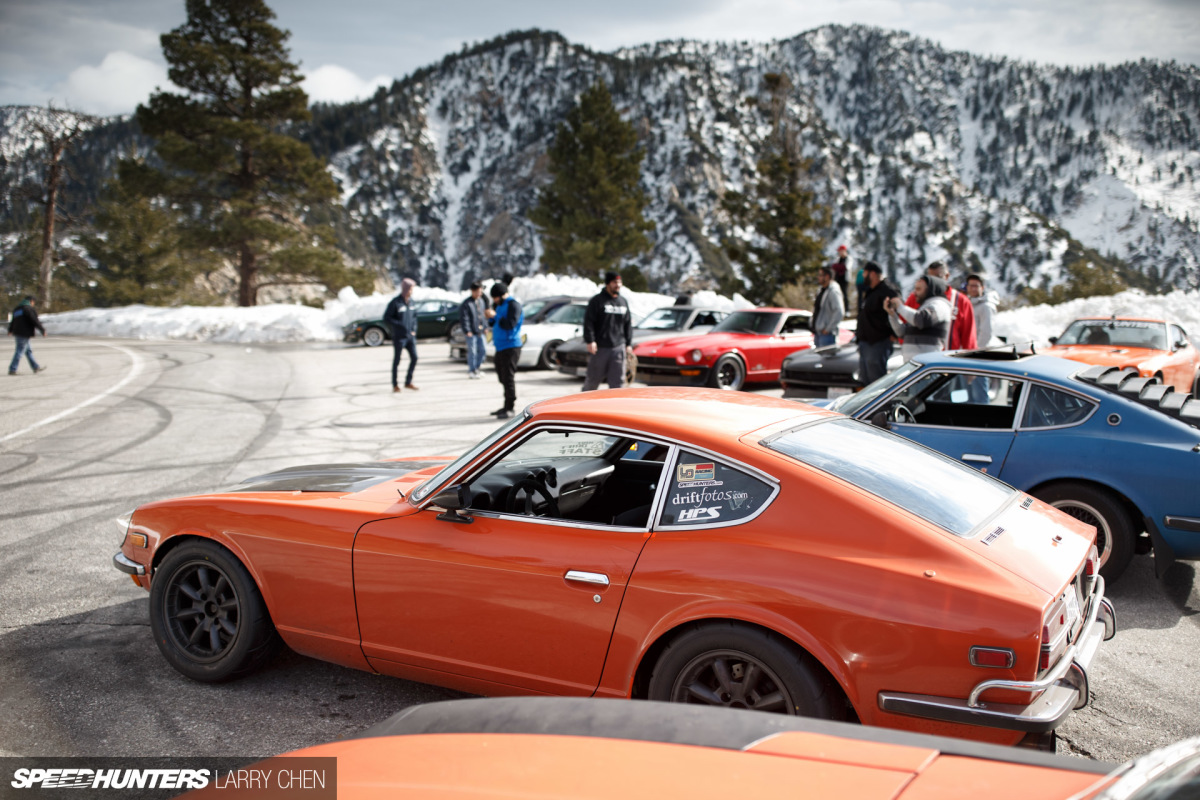 This last time I did this was with some Z guys that I randomly found on Instagram, but more on that in a moment.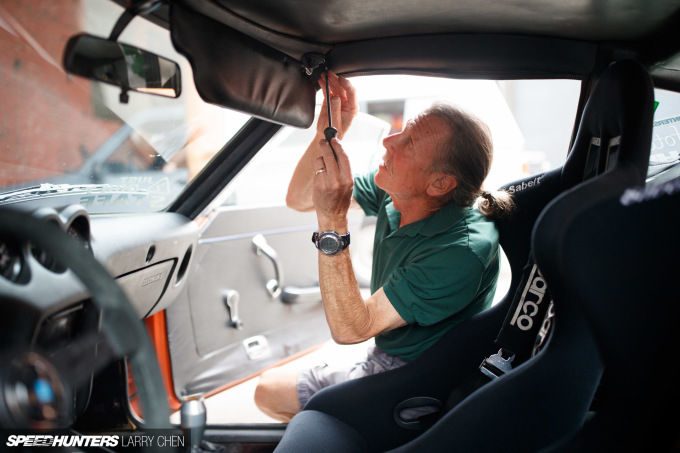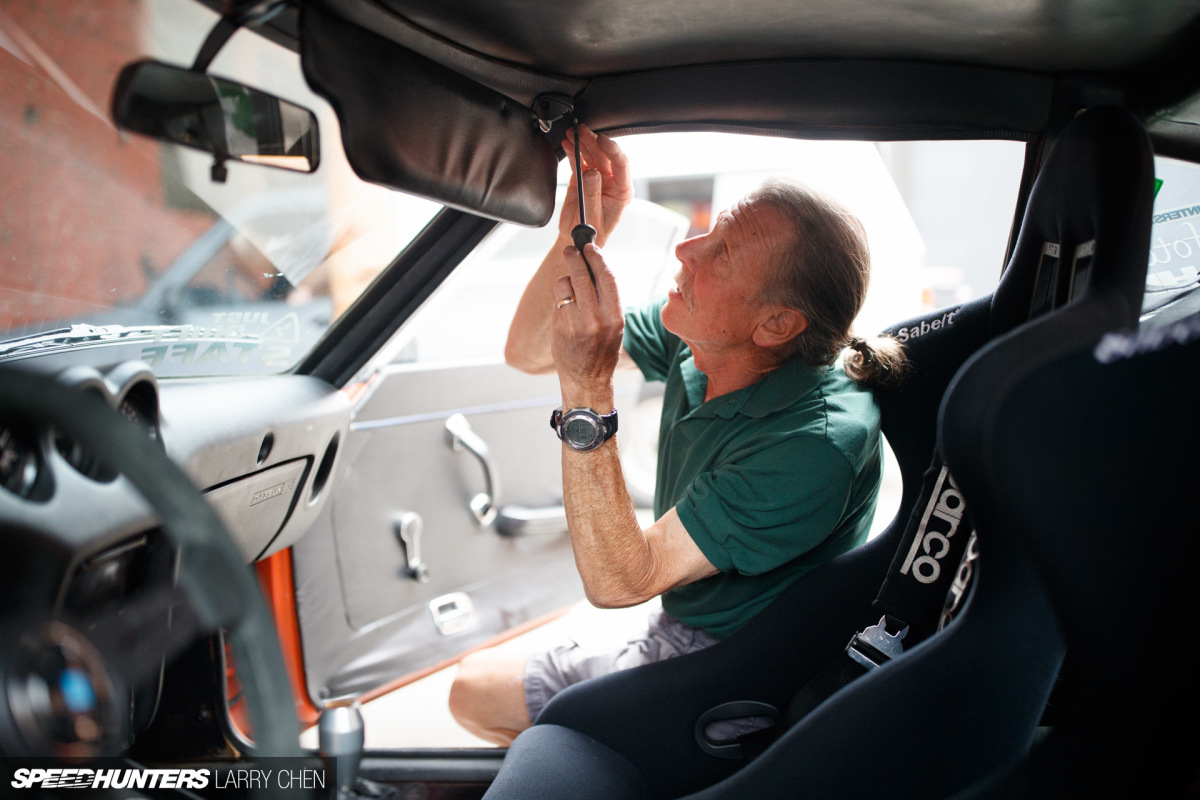 First up, I want to give you guys an update on what is going on with the project itself. Here is my buddy Phil Slate who helps me work on the car, but his claim to fame has been helping Magnus Walker with his project cars over the years.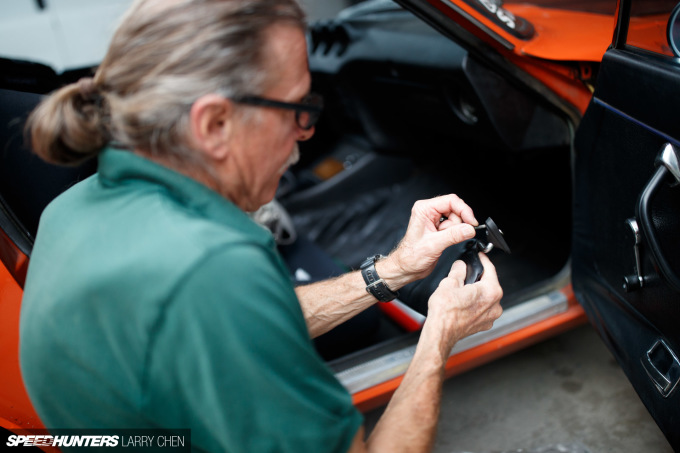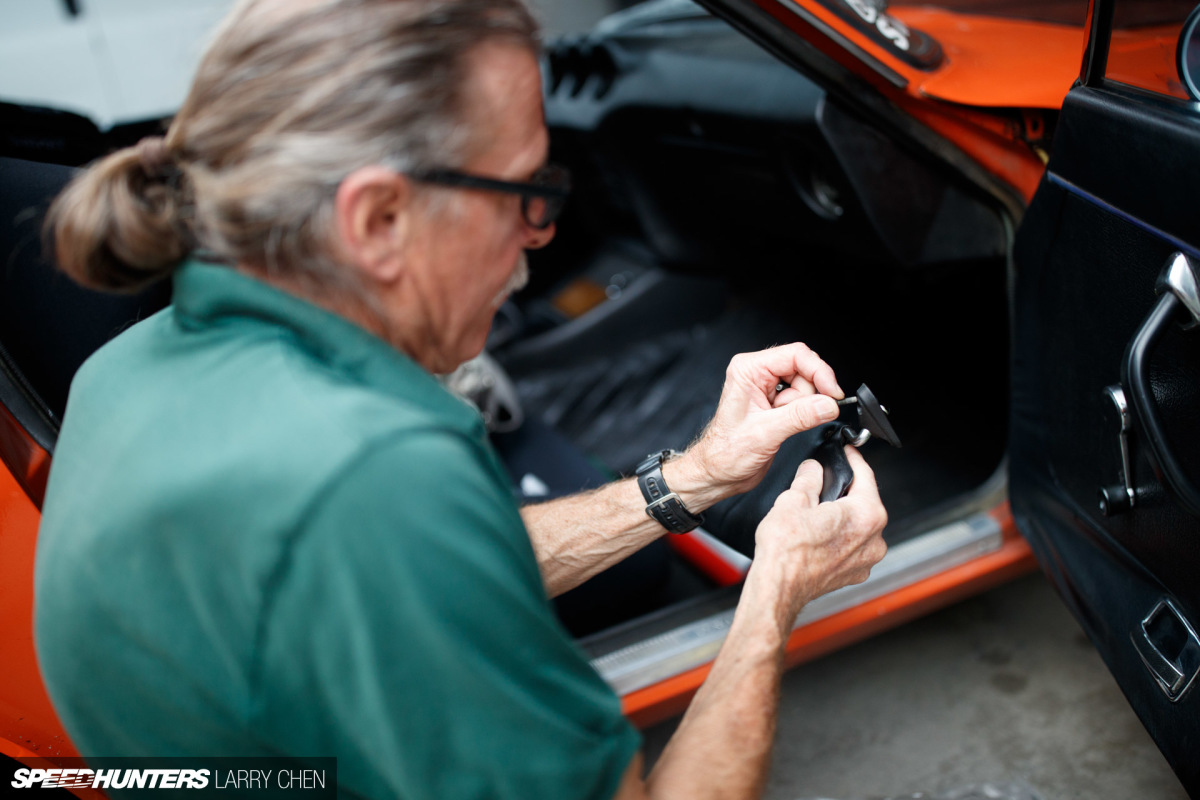 Phil is actually building a 240Z of his own, so we became friends and ever since then he's been helping me out in his limited time between building classic Porsches.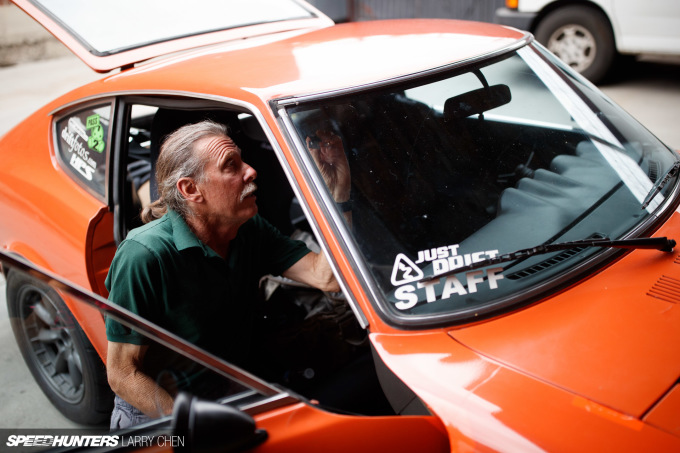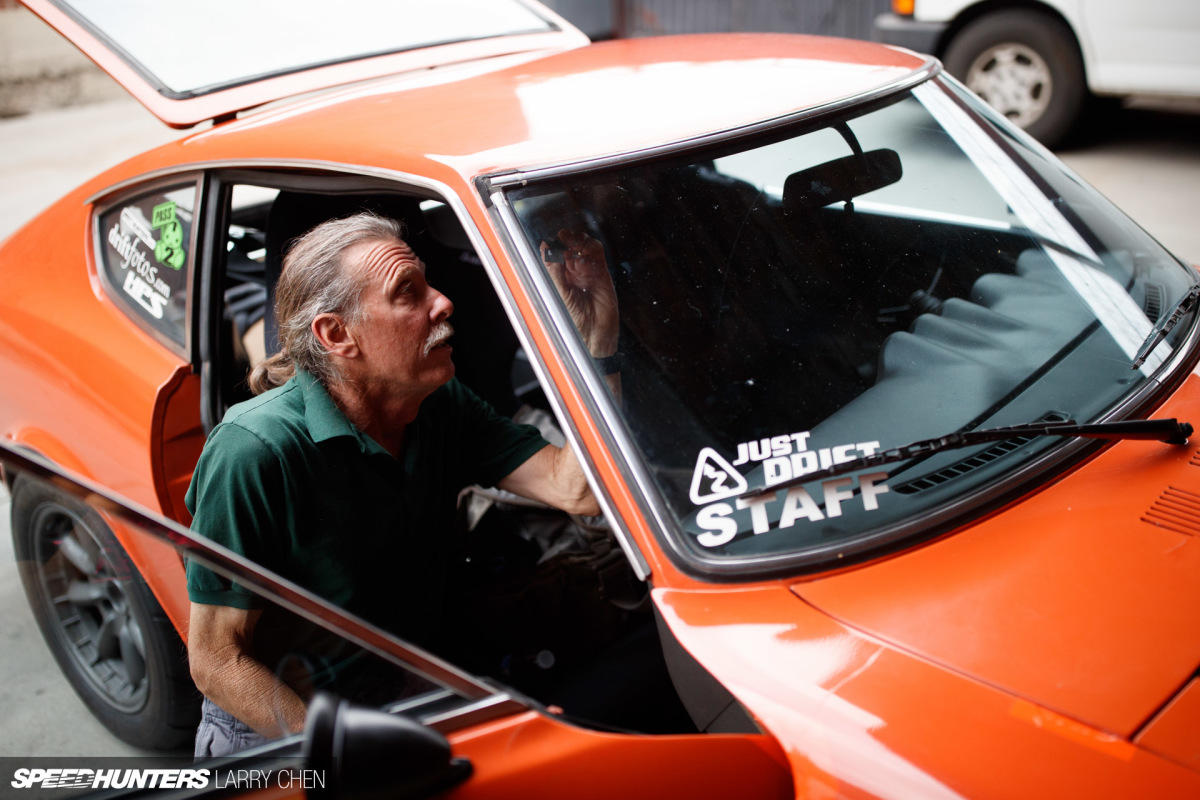 Recently, it's all been about finishing off some of the smaller details. For example, I got the side mirrors back on, sorted the windshield wipers, and Phil even helped me source window visors. The interior is now very complete, which of course makes me happy.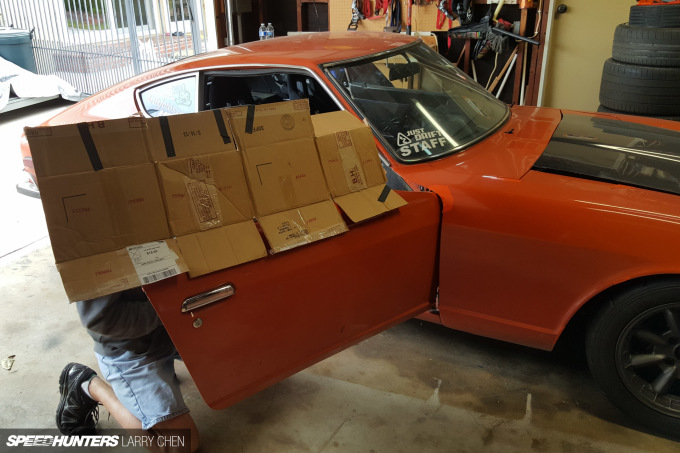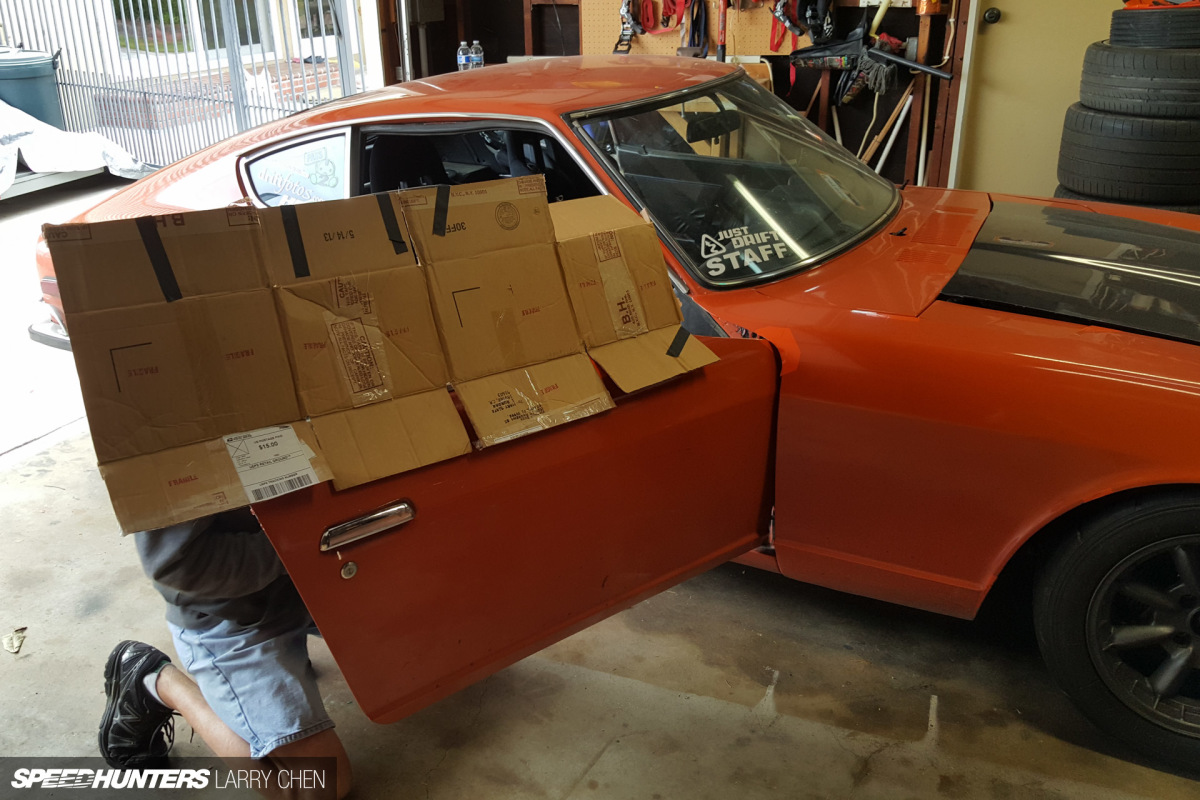 As much as I love to drive this thing, there has been one big issue that's really bothered me: the fumes that enter the cockpit while driving.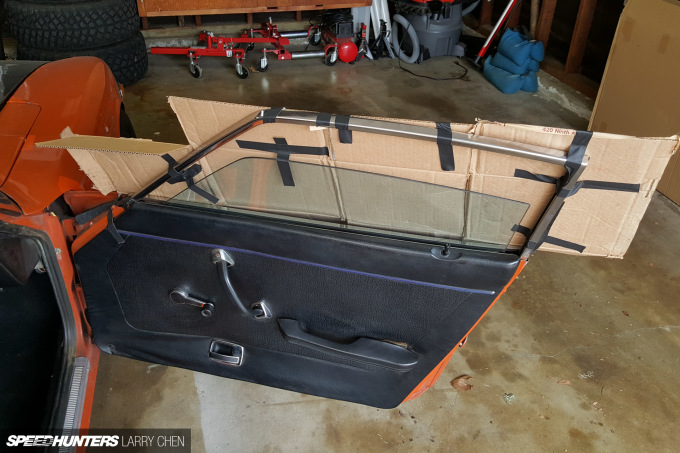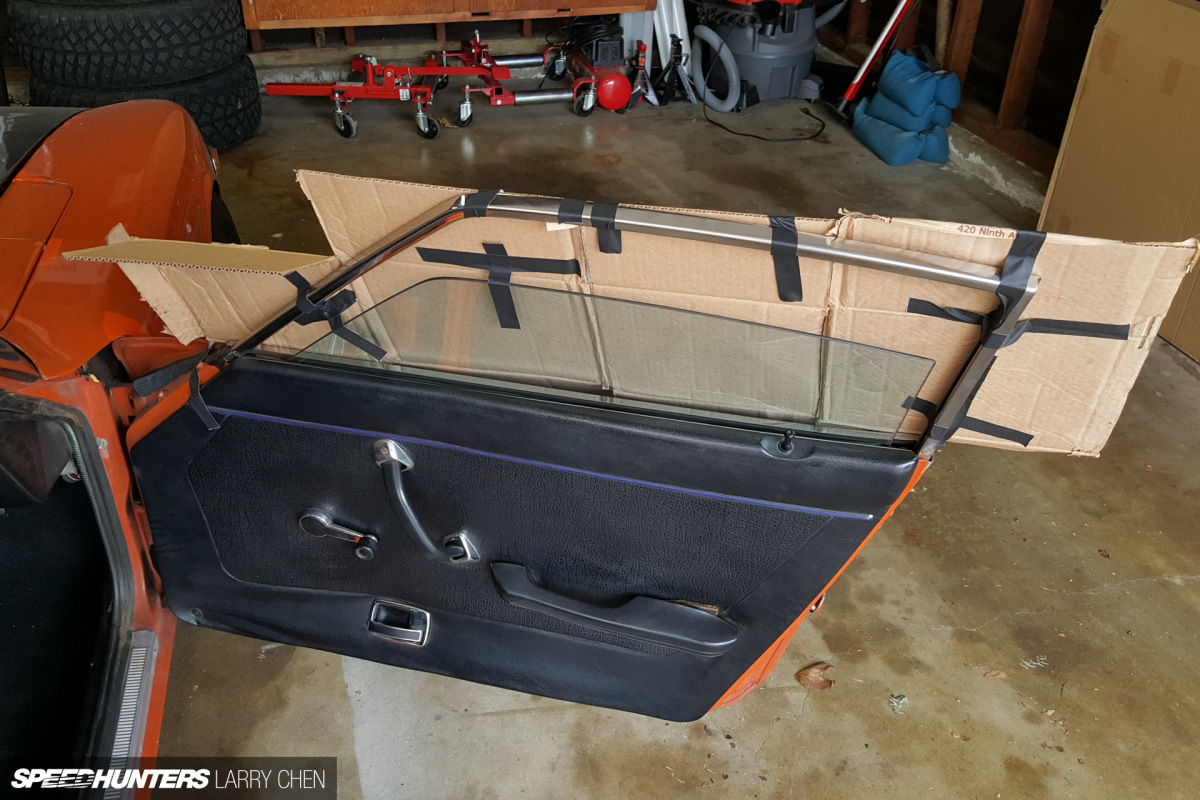 To solve this problem we would have to figure out where the exhaust fumes were entering the cockpit from, and Phil came up with the great idea of utilizing a smoke machine.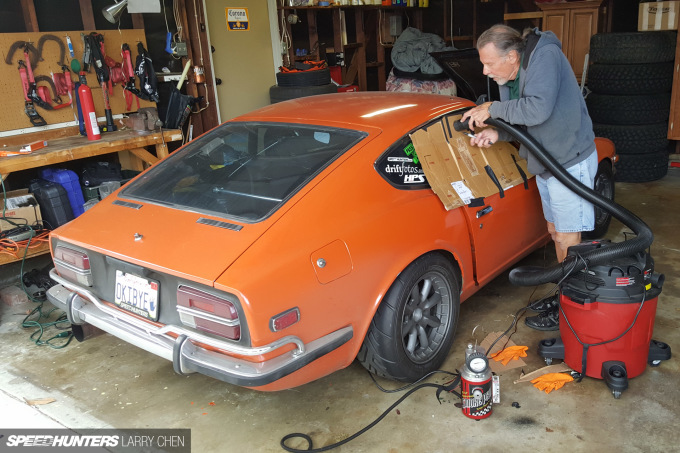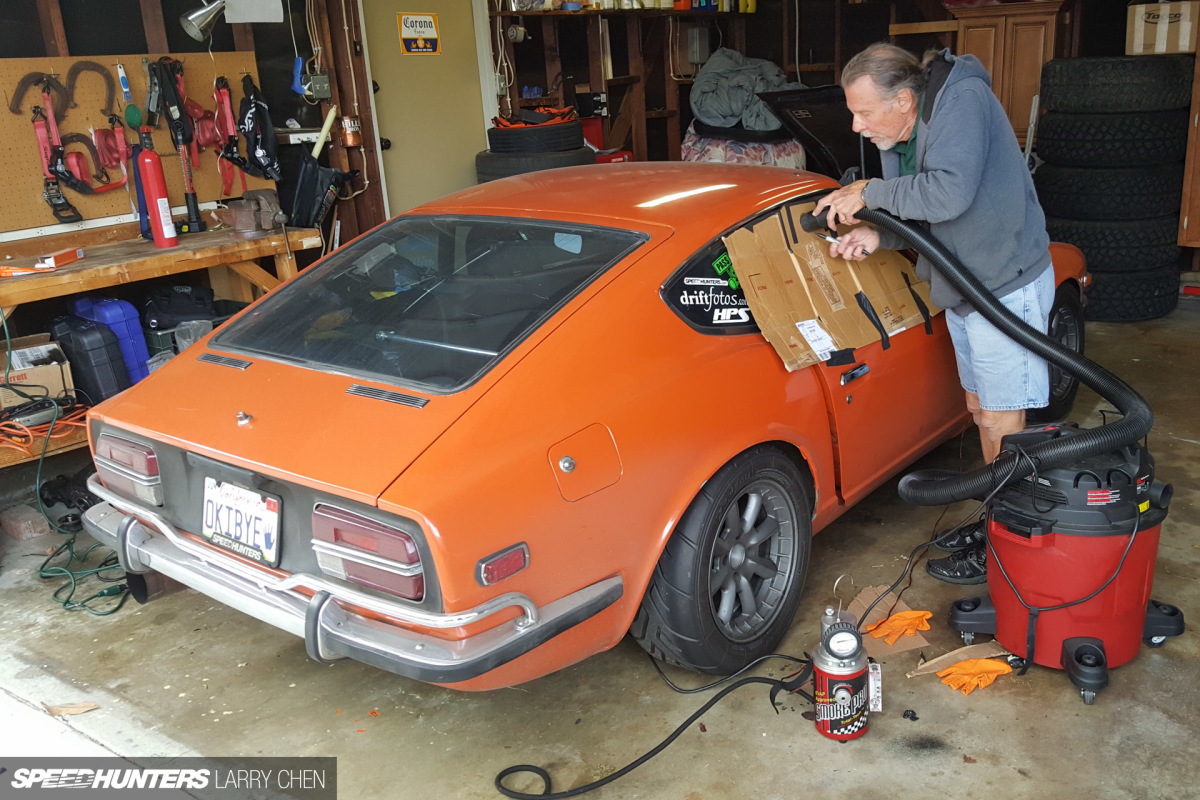 We taped up the right side window and punched a hole for a shop vacuum.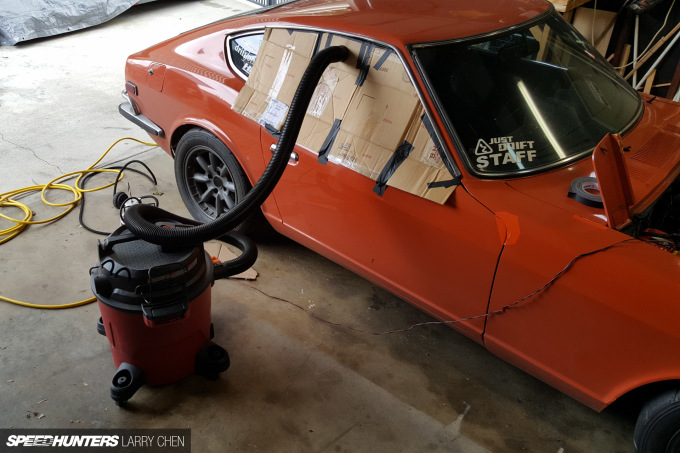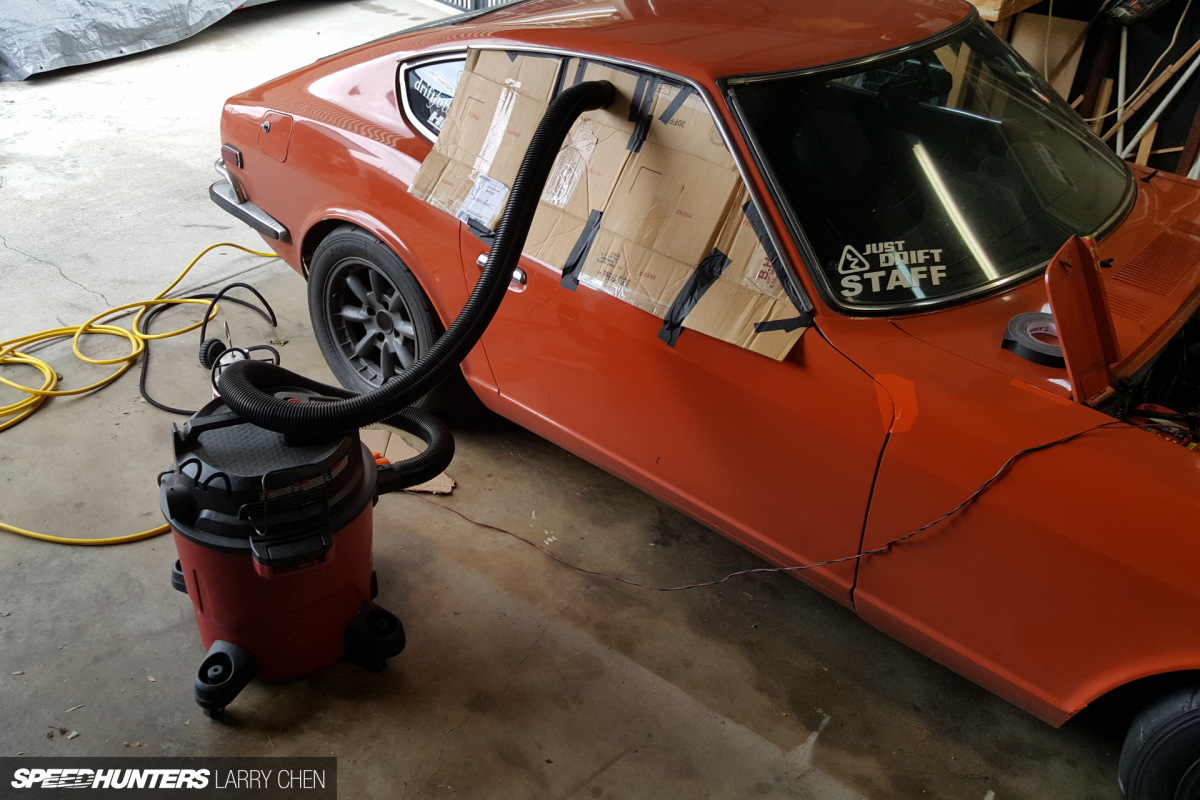 With the shop vac on, Phil and I took turns sitting in the car while the other smoked out the garage, noting where smoke was seeping in from.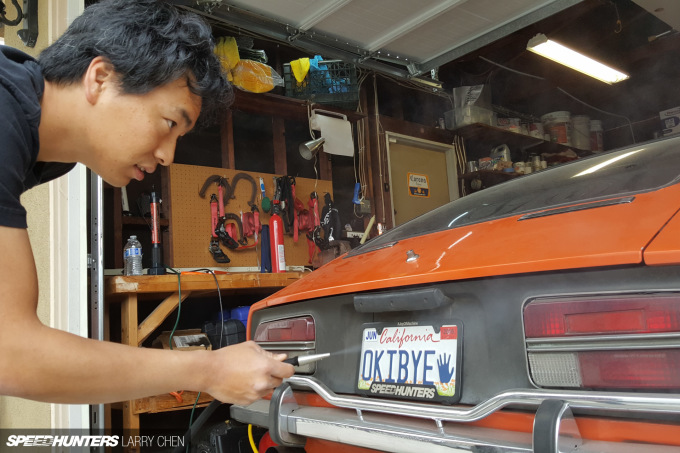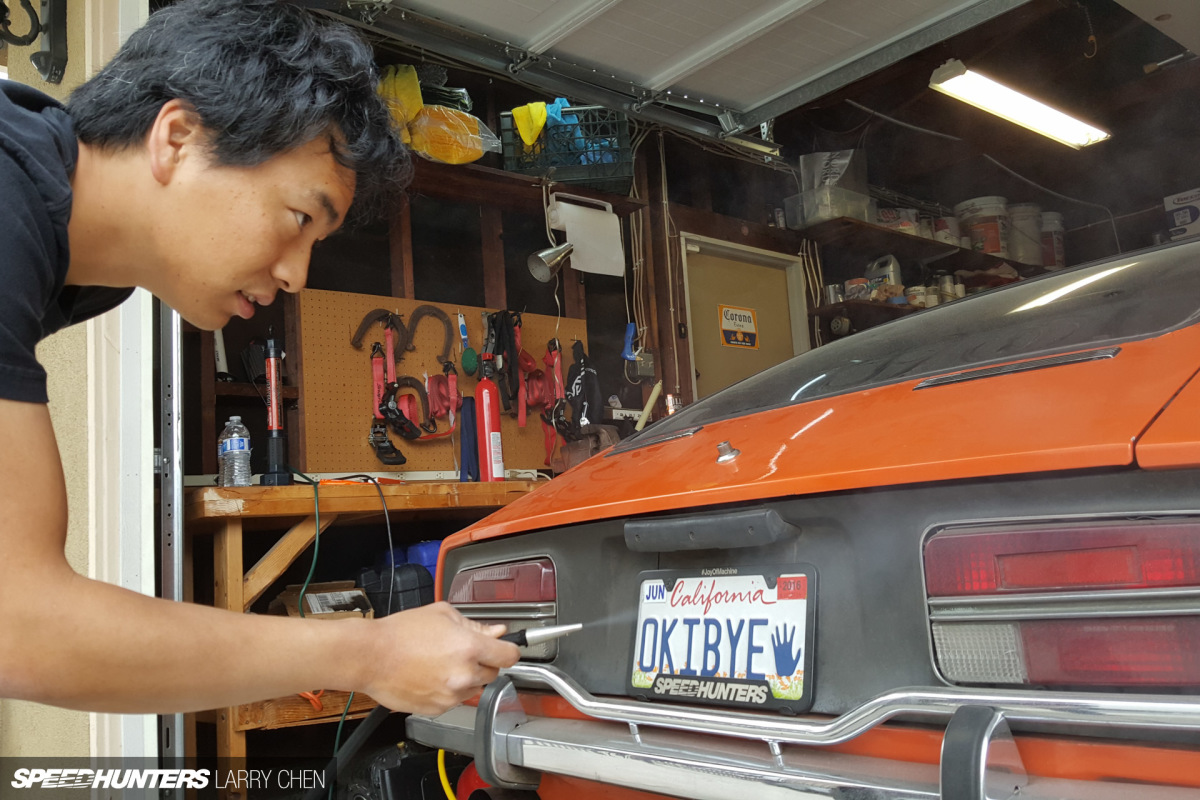 It's not very thick here, but it was definitely very smokey inside the cockpit of the 240Z. We figured that we needed to replace the rear hatch gasket as well as plug a few holes in the hatch vent area. So far it seems like it's done the trick, but I'll let you guys know if I pass out next time I take it for a drive.
Z Guys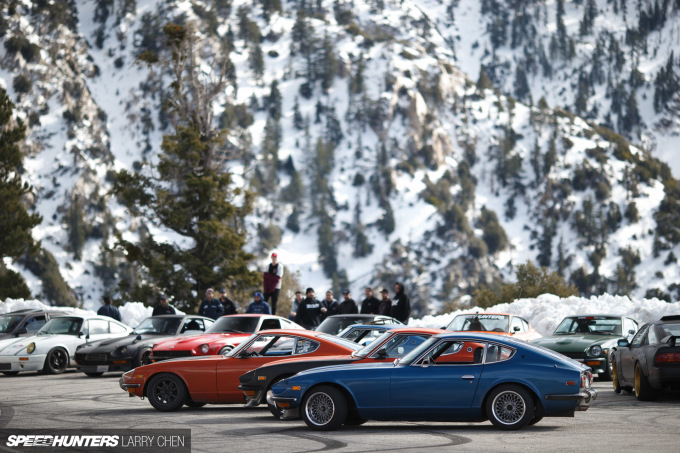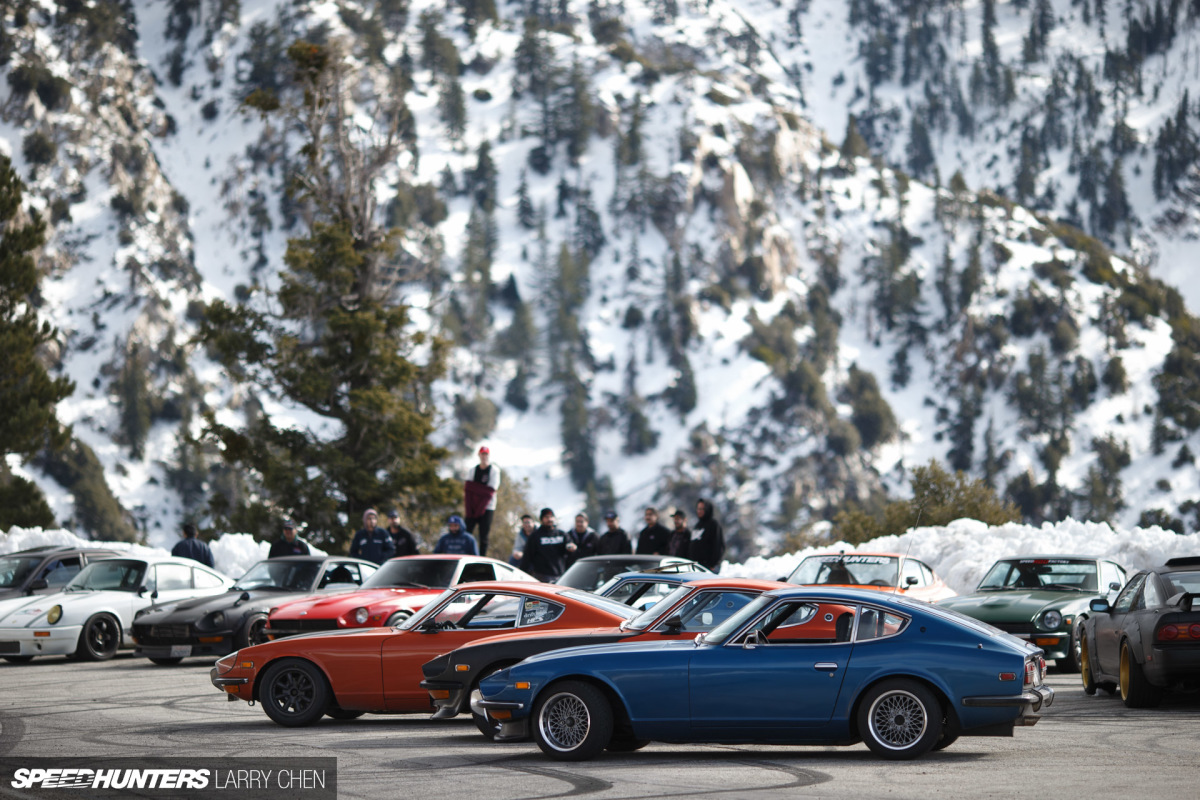 As I mentioned early on in this post, I love driving in SoCal during the winter. It very rarely rains, but when it does it means that there is snow in the mountains less than 40 minutes from my house.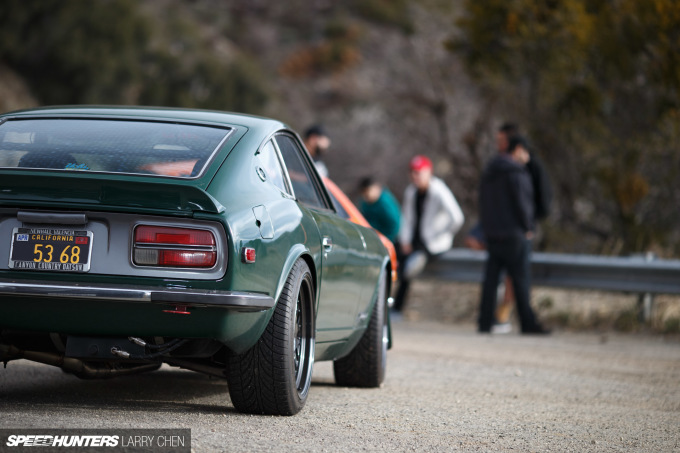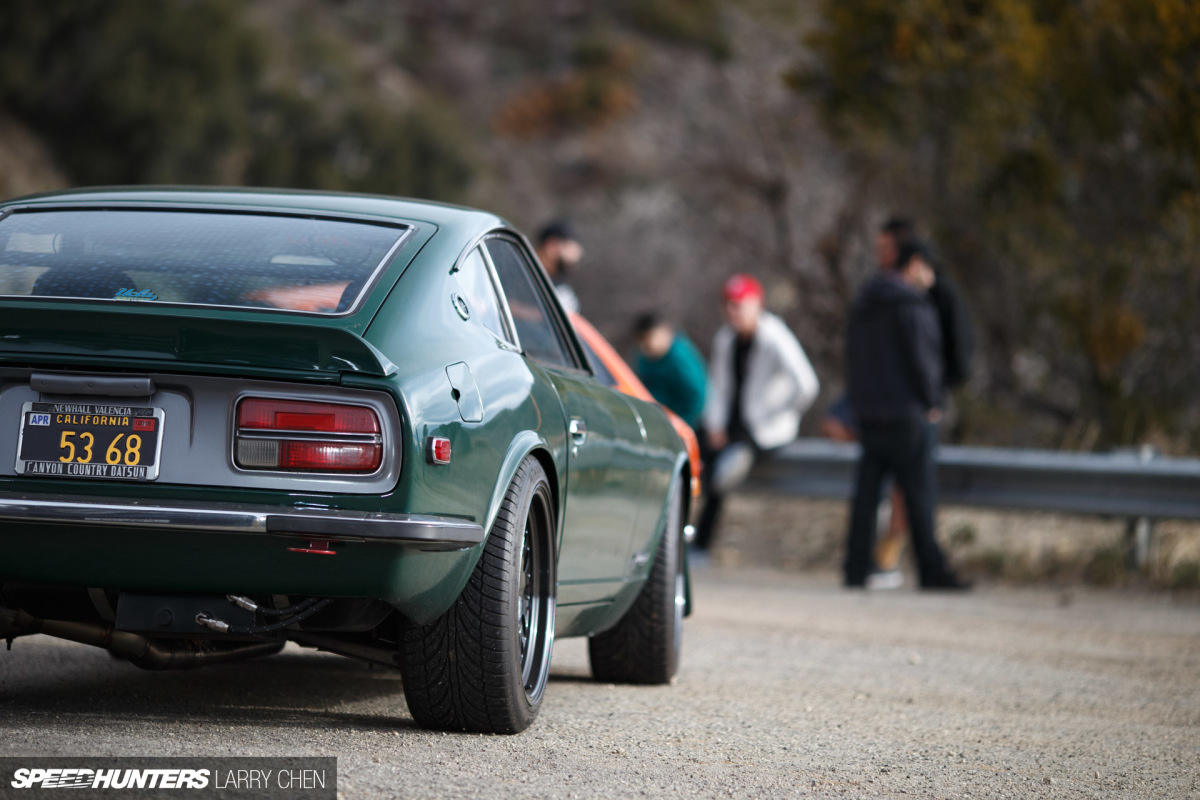 There is a really large Z car community in Los Angeles, but I don't get to hang out with them as often as I would like to, mostly because I never really go to car shows. And if you can believe it or not, I've never been to a Cars & Coffee meet!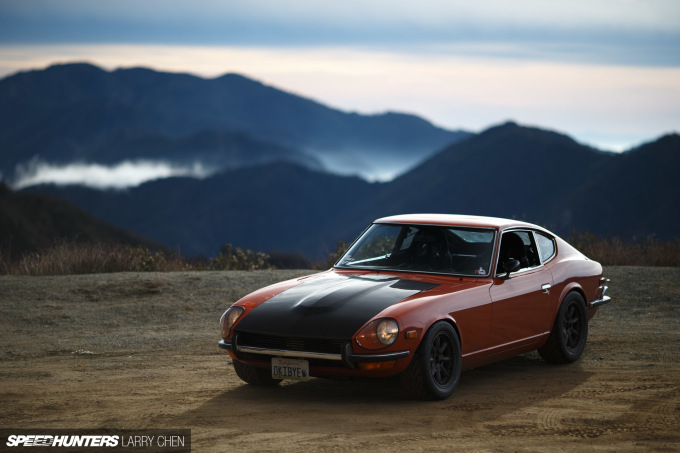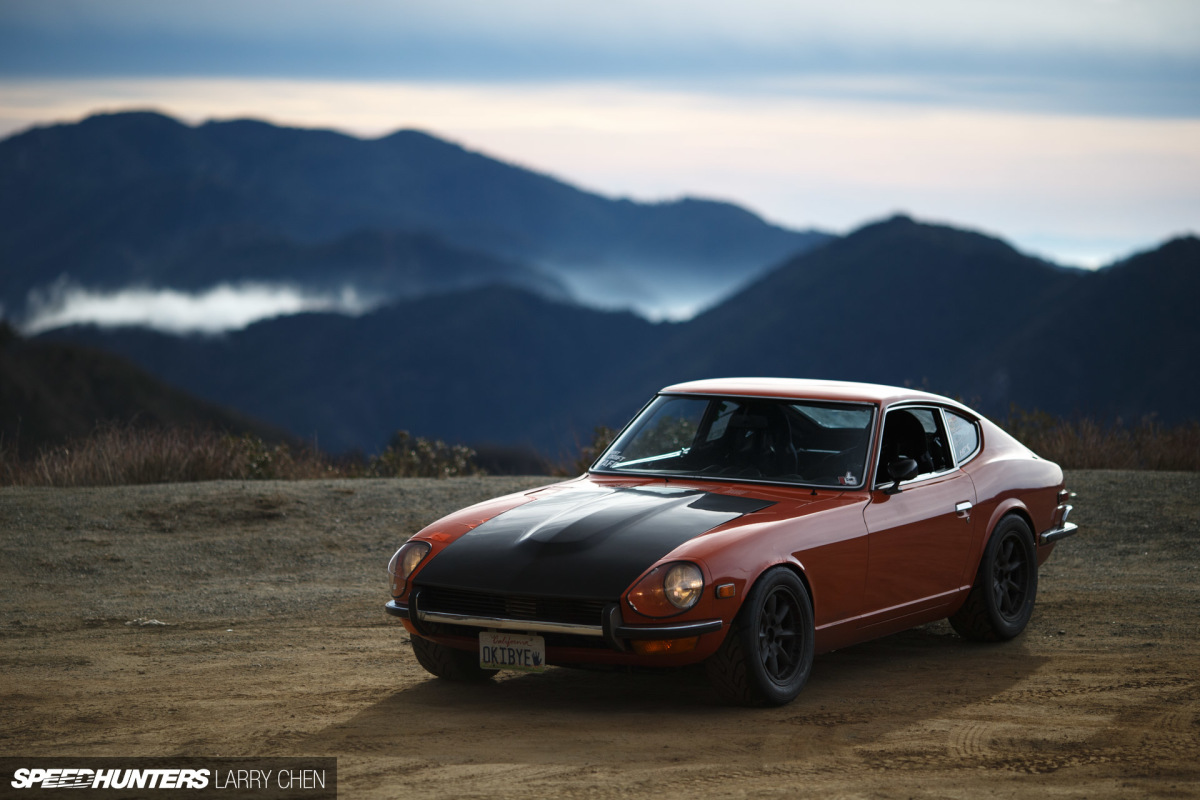 Since the SR20 conversion was done, I've put over 2500 hard-driven miles on the Z, so I am very confident that I will make it to my destination and back. On this particular day's agenda was a cruise deep into the San Gabriel Mountains on Angeles Crest Highway.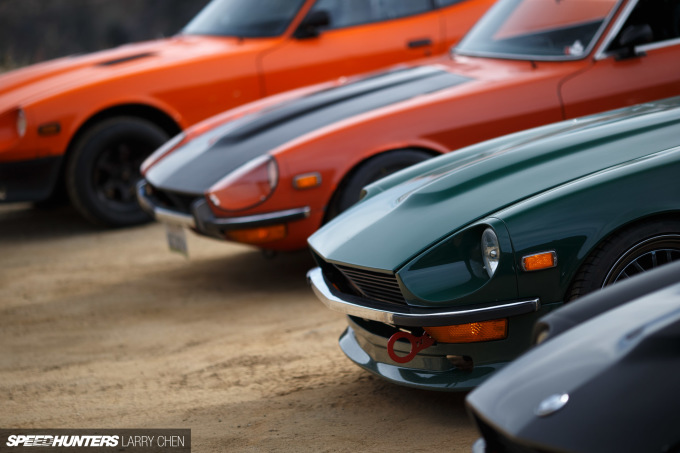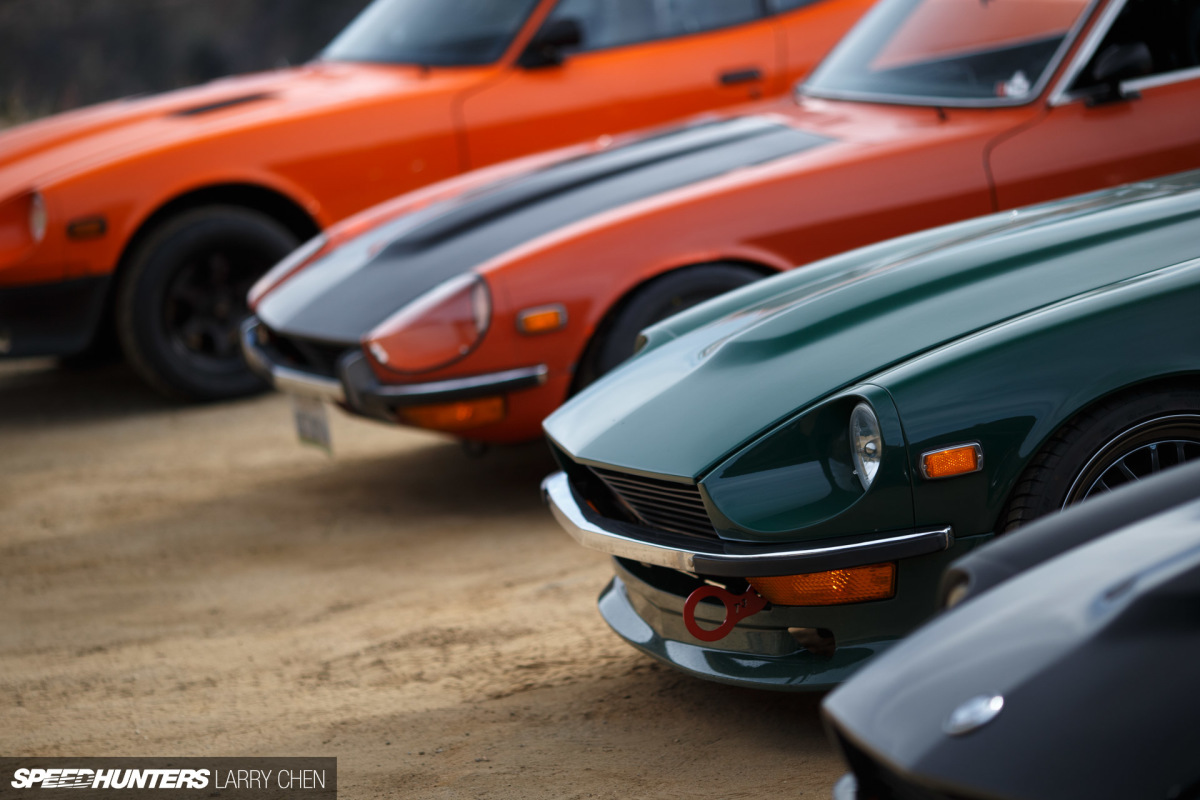 Over a dozen Z cars showed up at a grocery store parking lot at the base of the mountains.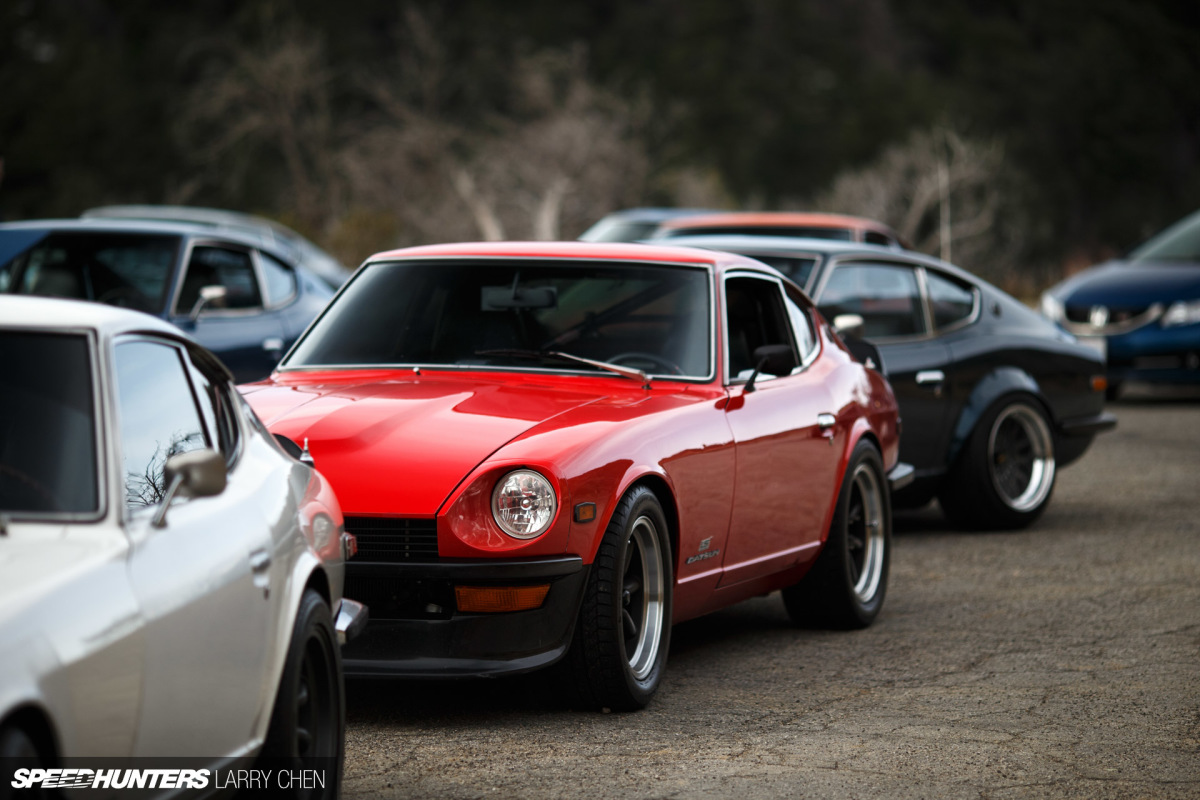 What I love about Z cars is the different ways owners like to modify and personalize them. For example, this one's clean and subtle on the outside…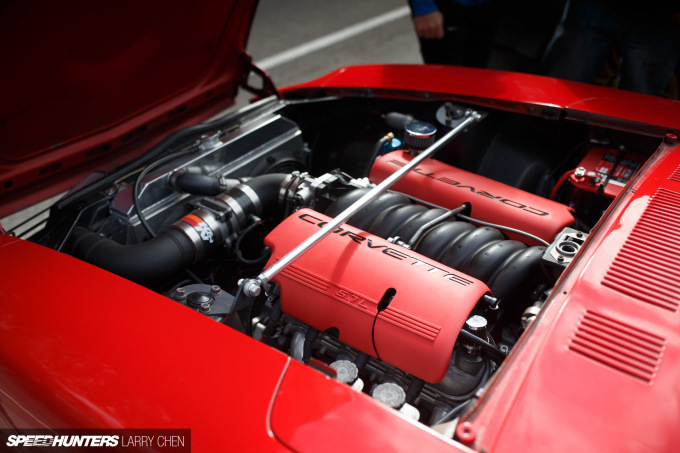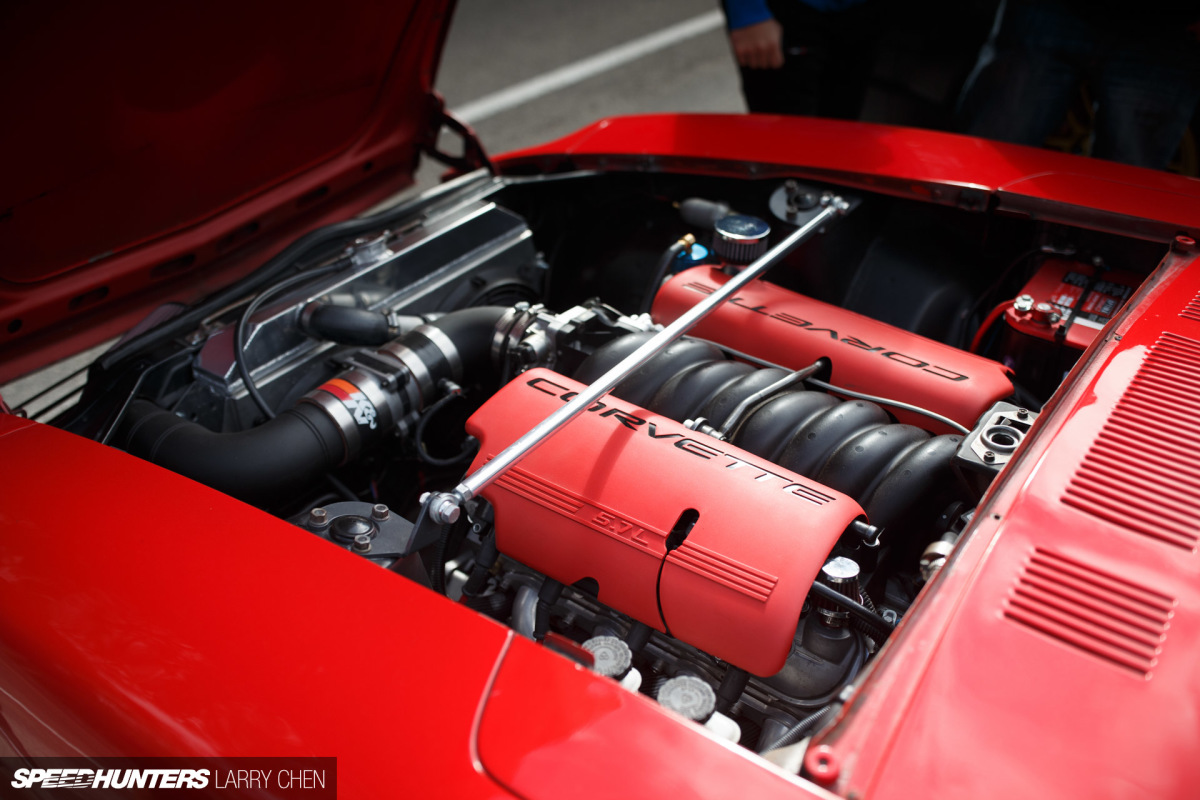 But it's packing some serious heat under the hood. If it fits, right?
Then you have the more Japanese-style approach.
240Zs in general are at a funny place in the market. You can still pick them up in the $5K to $10K range, but I've also seen a few above $40K.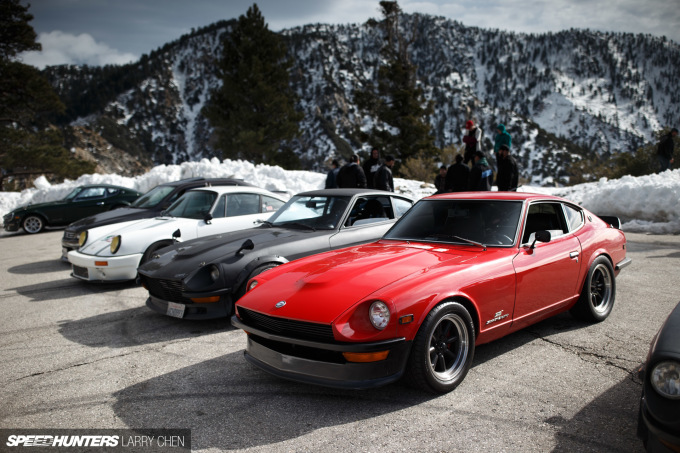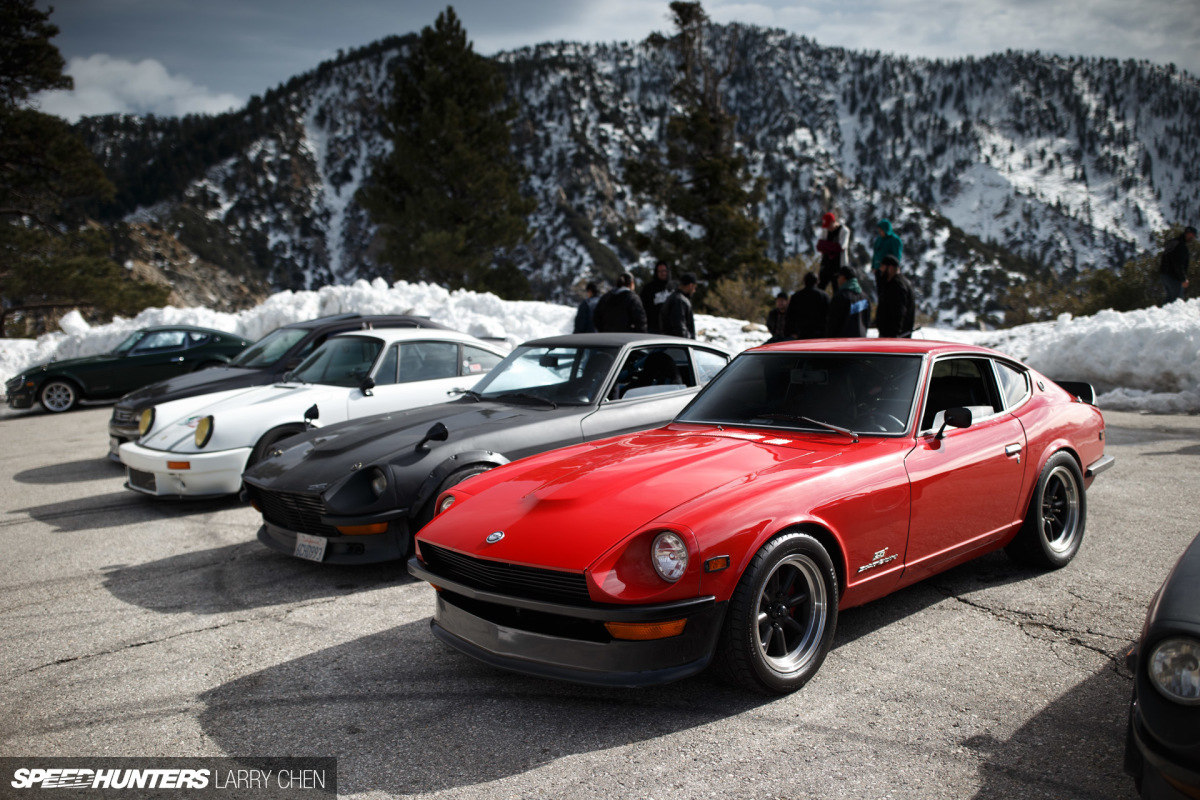 It makes me want to kick myself for not buying fellow Speedhunter Mike Garrett's green Z when he was selling it a few years back. That thing was so clean.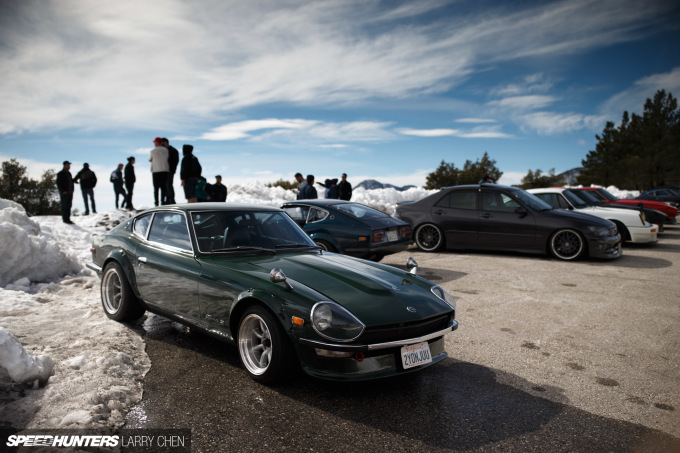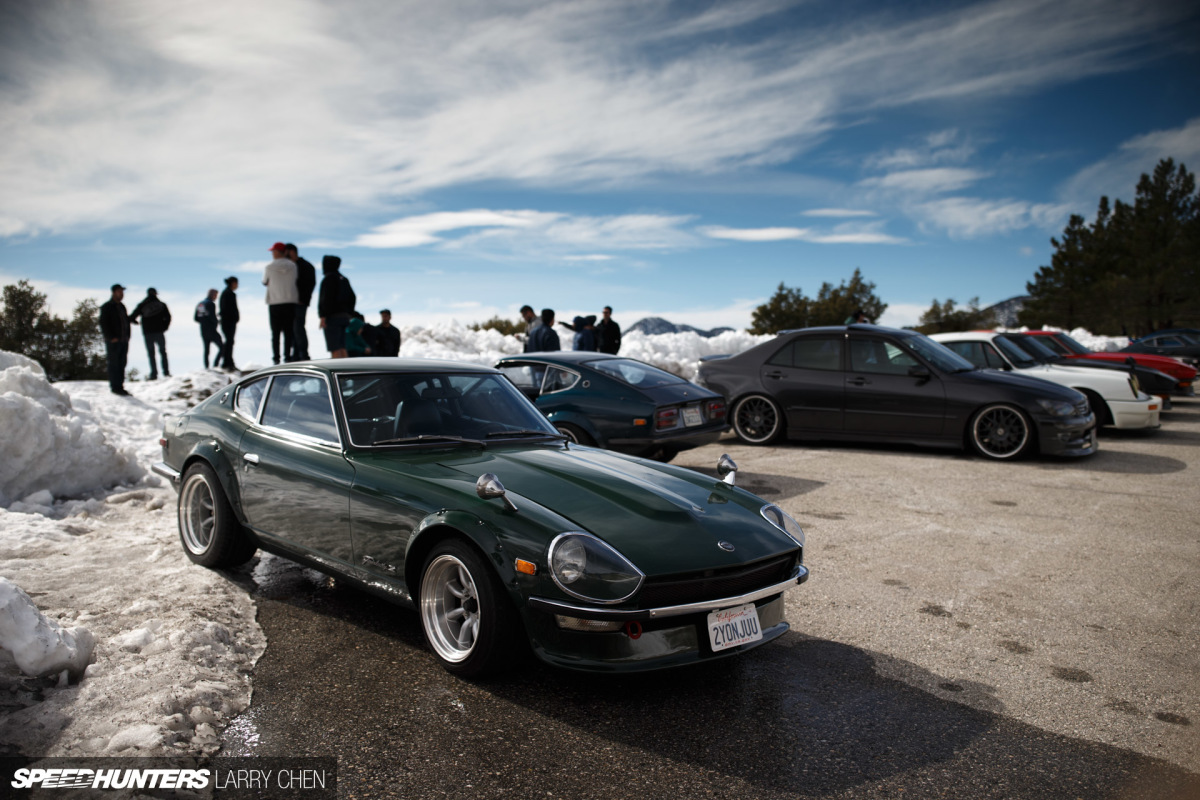 I just never get tired of the Z's classic look and the many different takes on the same vehicle.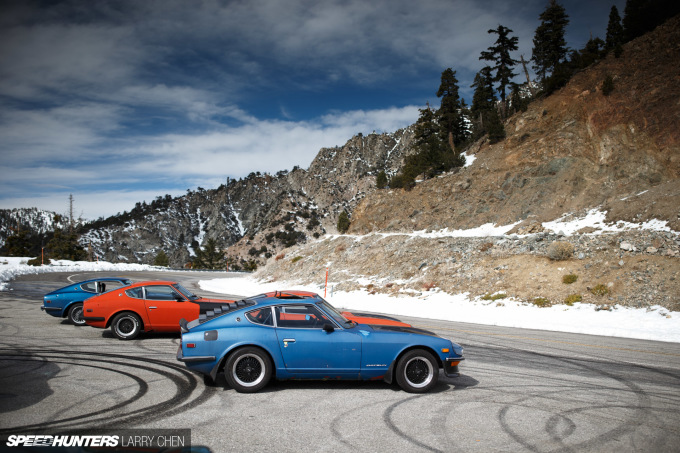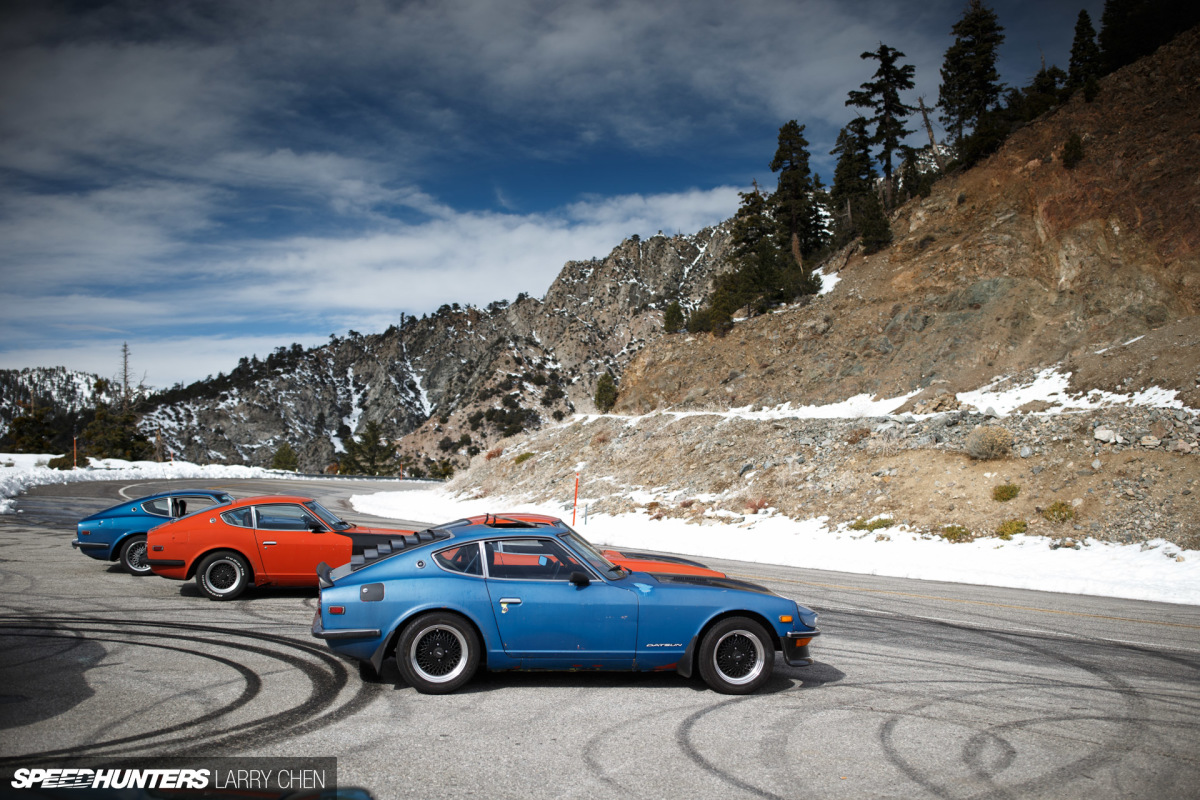 We grabbed lunch at Newcomb's Ranch  – the standard practice of Angeles Crest canyon carvers on two and four wheels alike – and called it a day.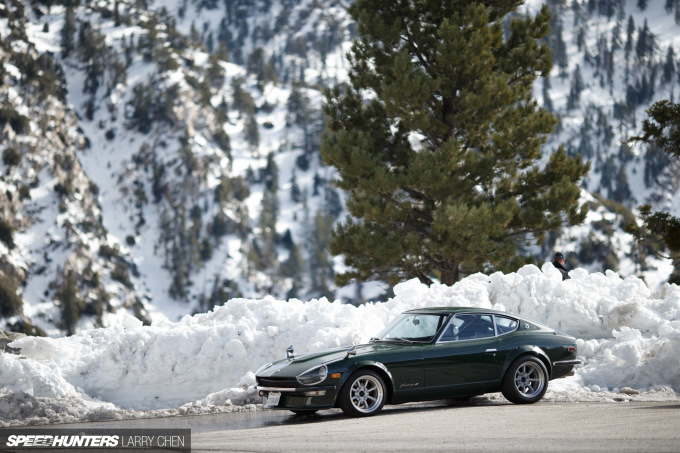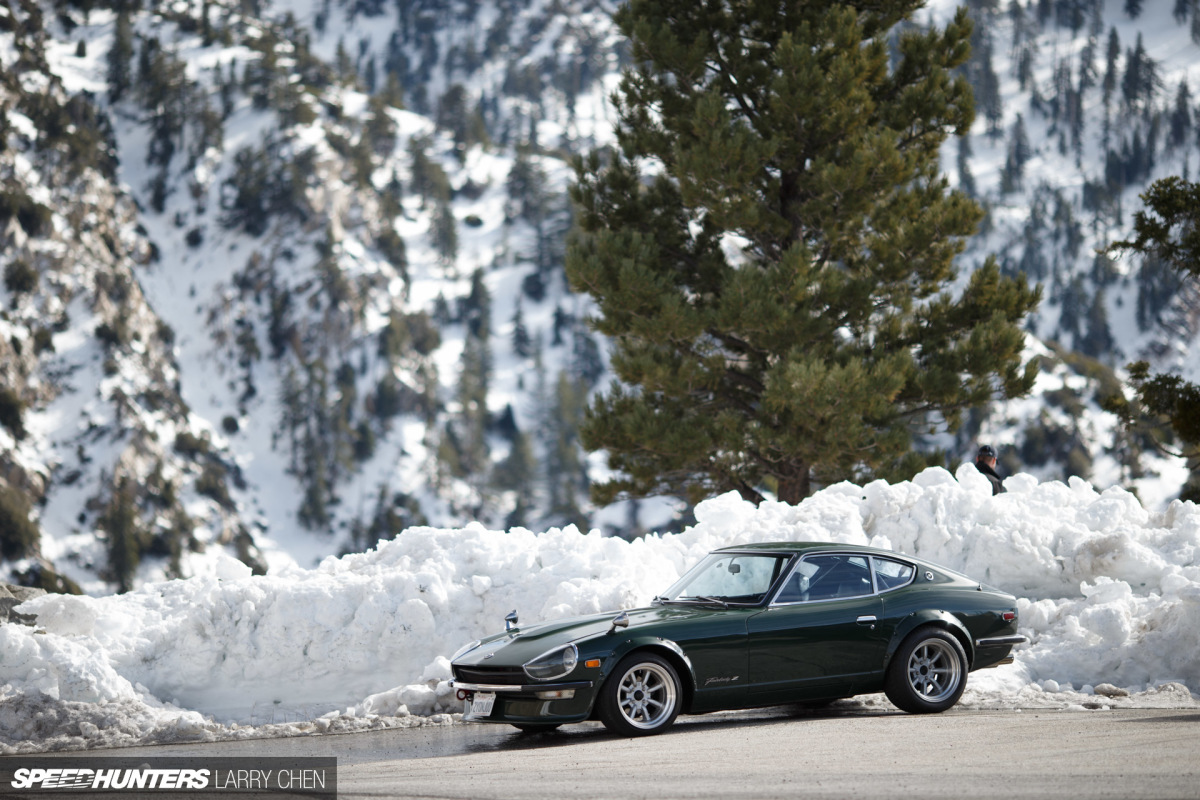 Seeing these different builds actually gave me a few new ideas for my own project.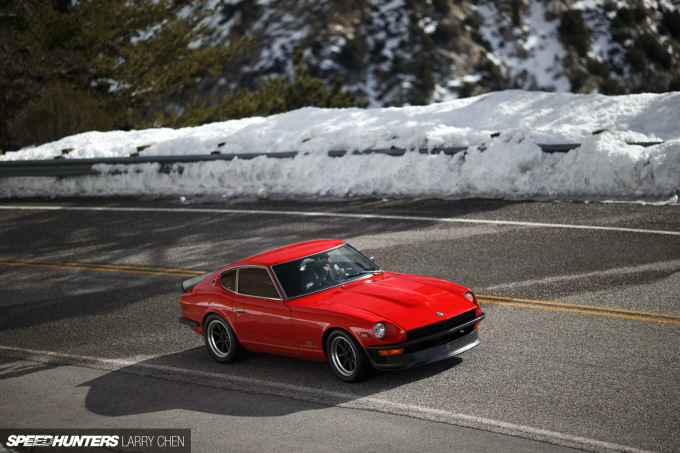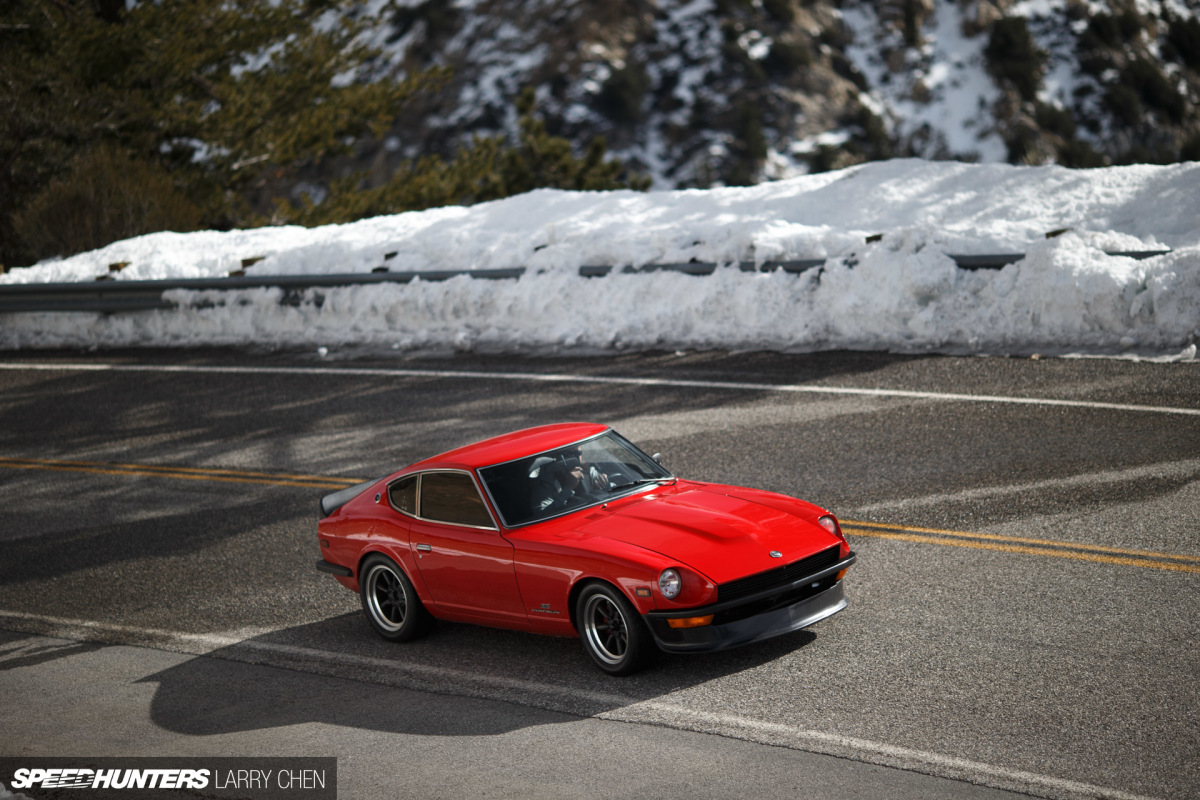 I like the idea of having a more streetable car, which means a few more modern amenities. I wouldn't mind having air conditioning, which should actually be pretty easy to achieve with an SR20 compressor.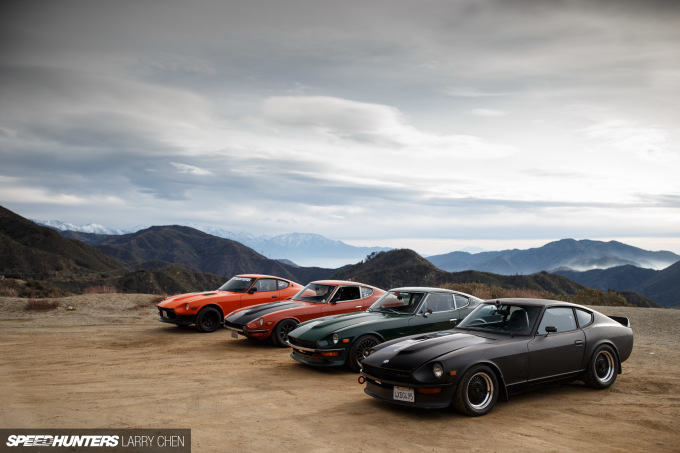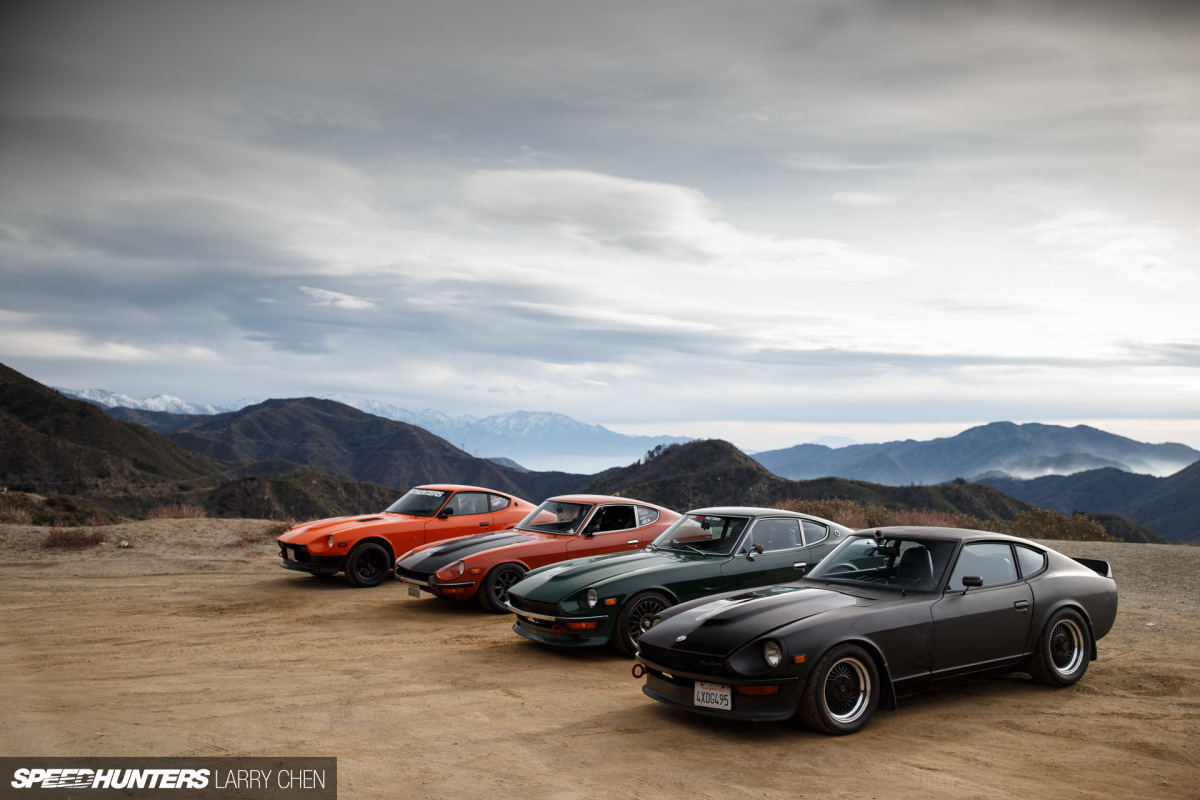 Besides those things, I know the exhaust needs a refresh and probably the suspension too, but they aren't urgent. Running semi-slicks on the street does seem like a bit of a waste though, so I think it might be time for a new set of wheels and tires…
Larry Chen
Instagram: larry_chen_foto
larry@speedhunters.com