The Start Of Something Big
Last week, I brought you some coverage of Subiefest, as held at Auto Club Speedway in Fontana, California. What I didn't mention at the time was that I'd also visited Auto Club the day prior for another car show, celebrating another automotive marque. I'm talking about Nissfest.
The event itself was organised by Tony Anaya and the SoCalZ crew, the same people behind Subiefest. But unlike the celebration of all things Subaru, which has been going on for a few years now, Nissfest is relatively new, 2016 being only its second annual running. That said however, there was absolutely no shortage of Nissan, Infiniti and Datsun vehicles, and what was on show was very impressive.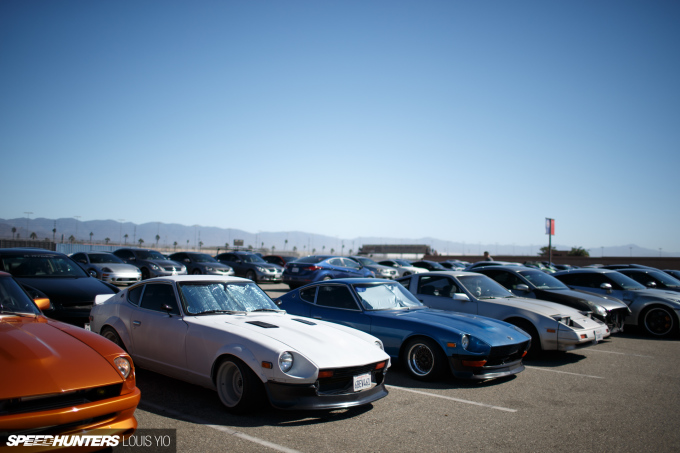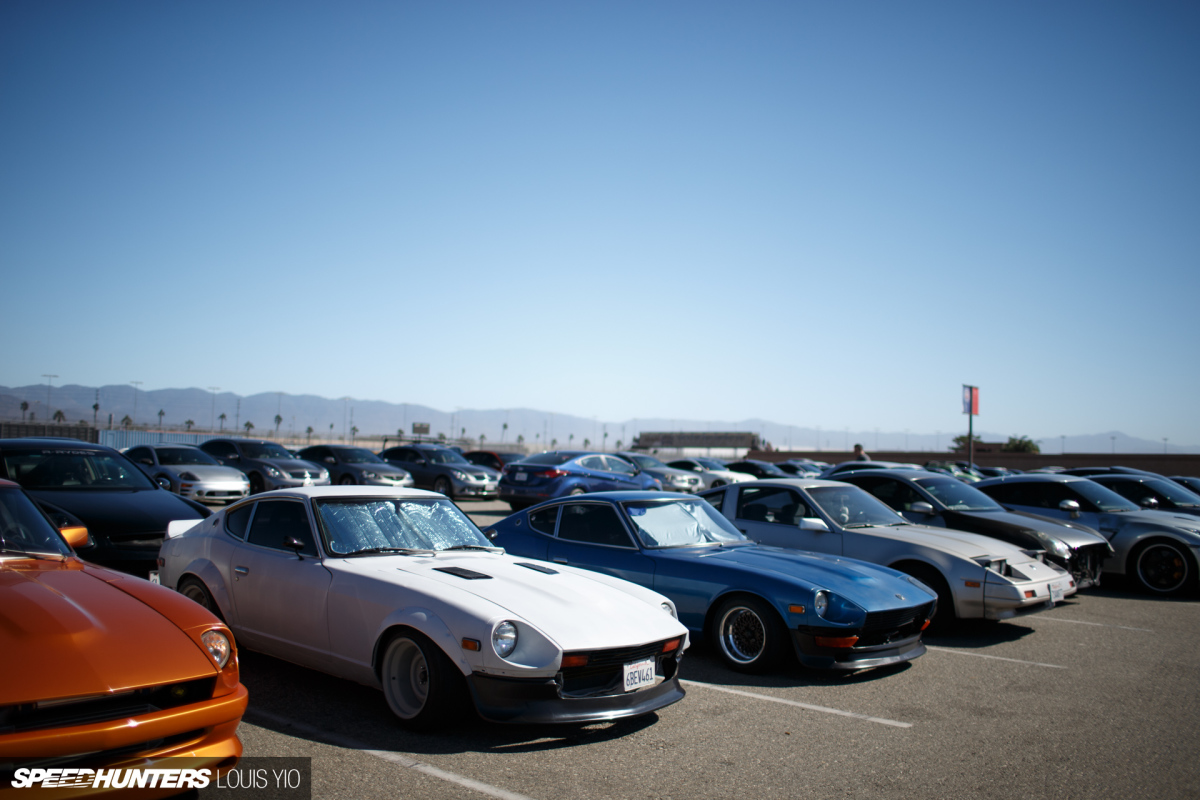 On arrival at Auto Club Speedway I parked my car next to this group of Zs. I knew I was going to be in for a real treat if the parking lot had a selection this nice.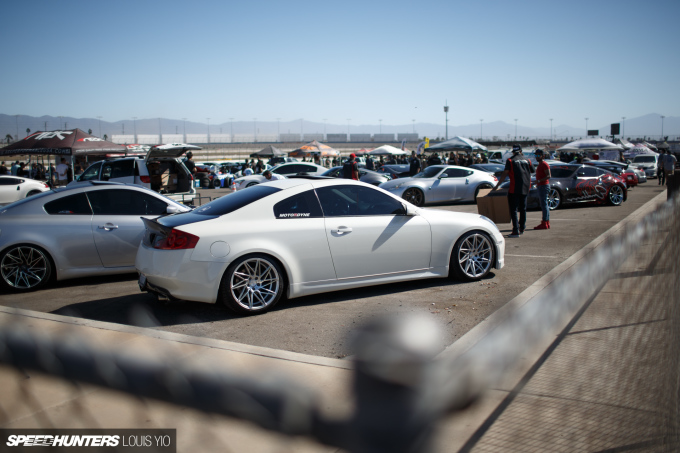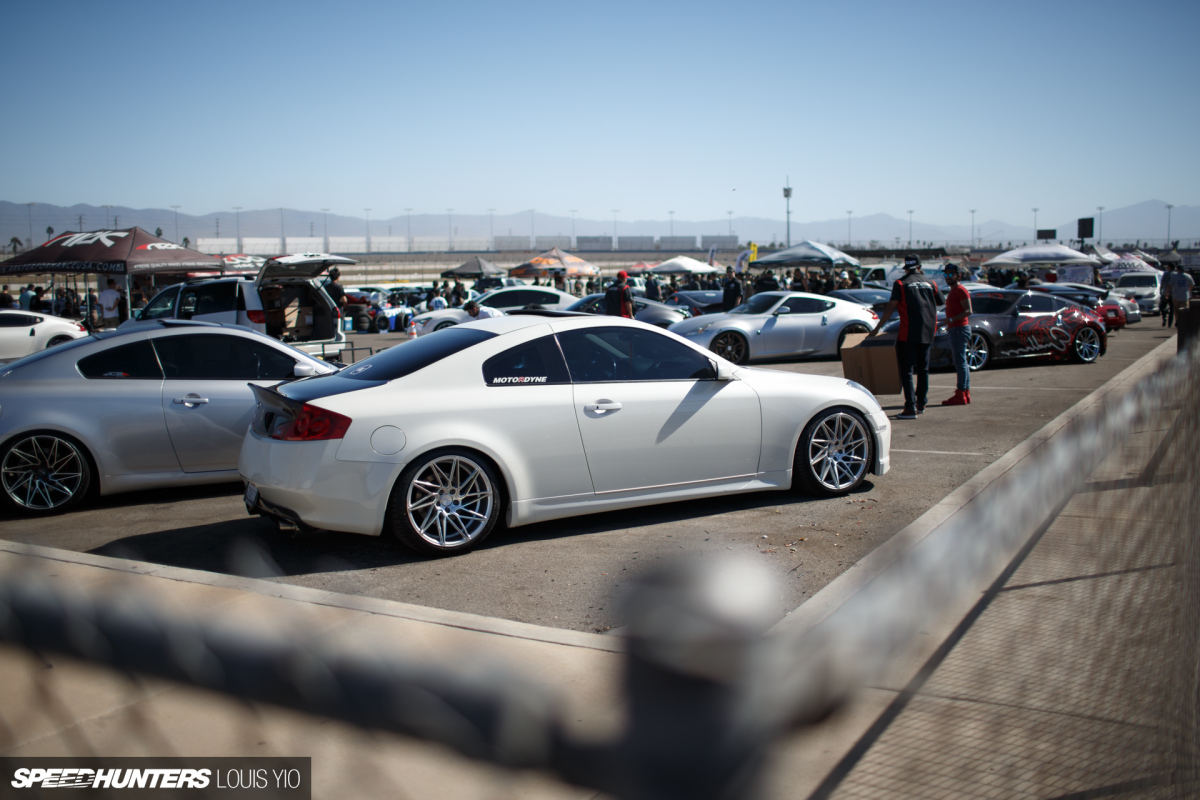 I wasn't wrong either; a few moments later I walked through the gates to find the event already well alive.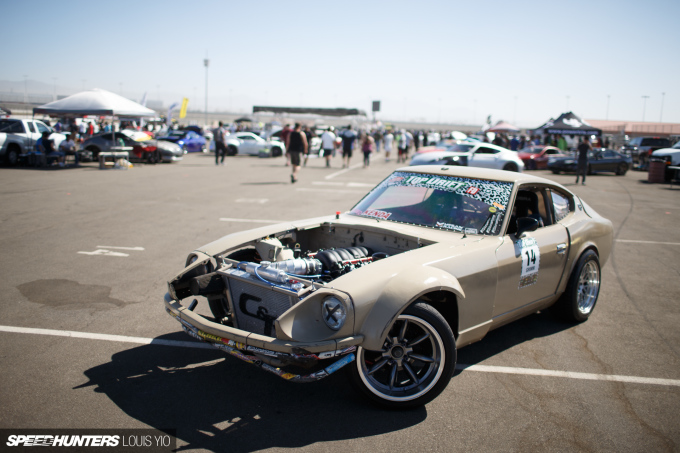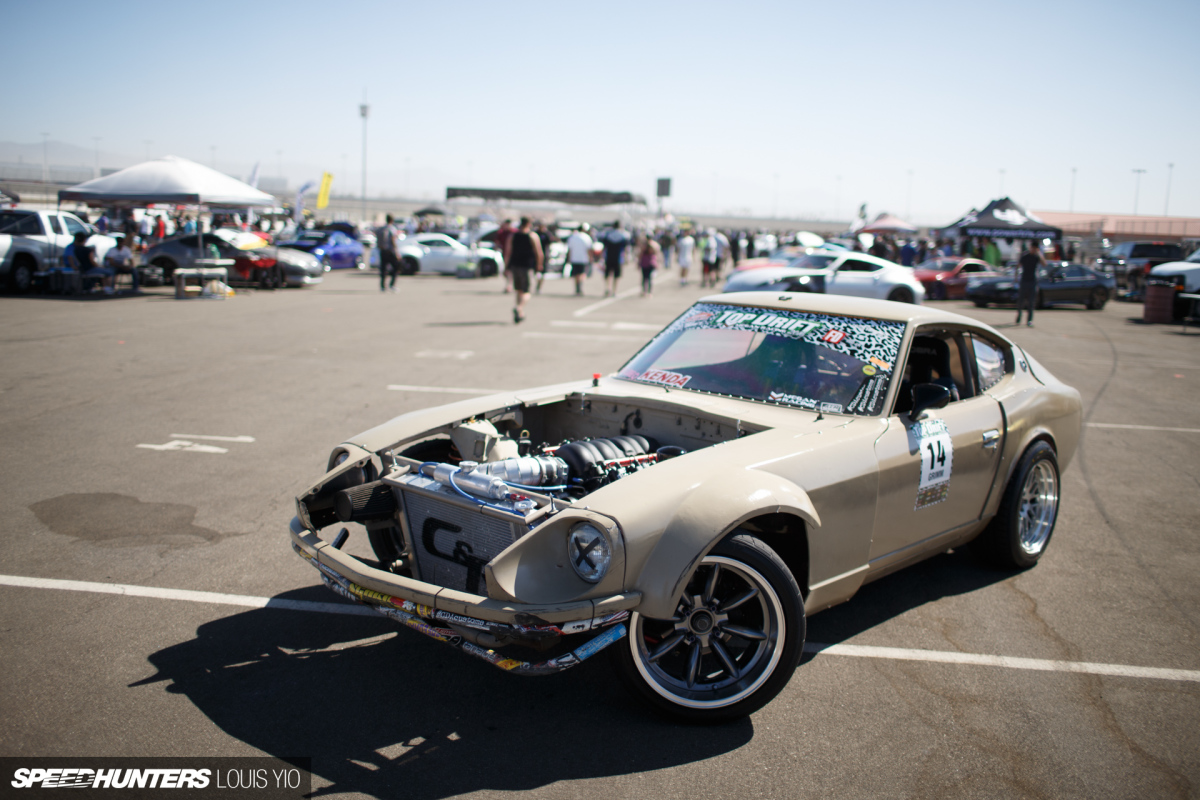 One of the first cars I encountered was a purposeful-looking Z. Despite the countless times I've attended ASB events (and a few Top Drift competition events), I can't recall having seen this car before.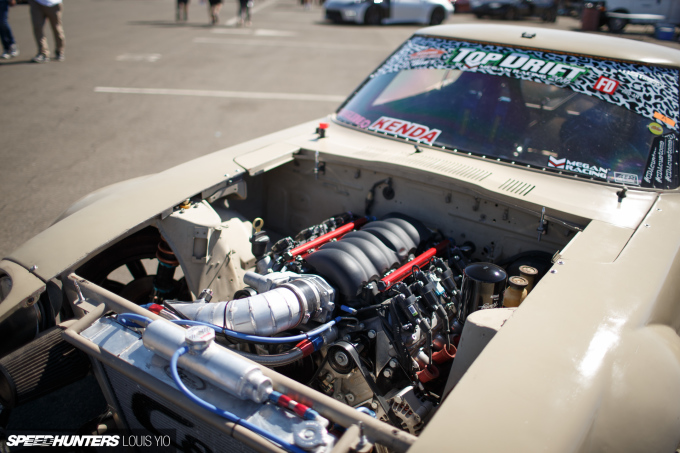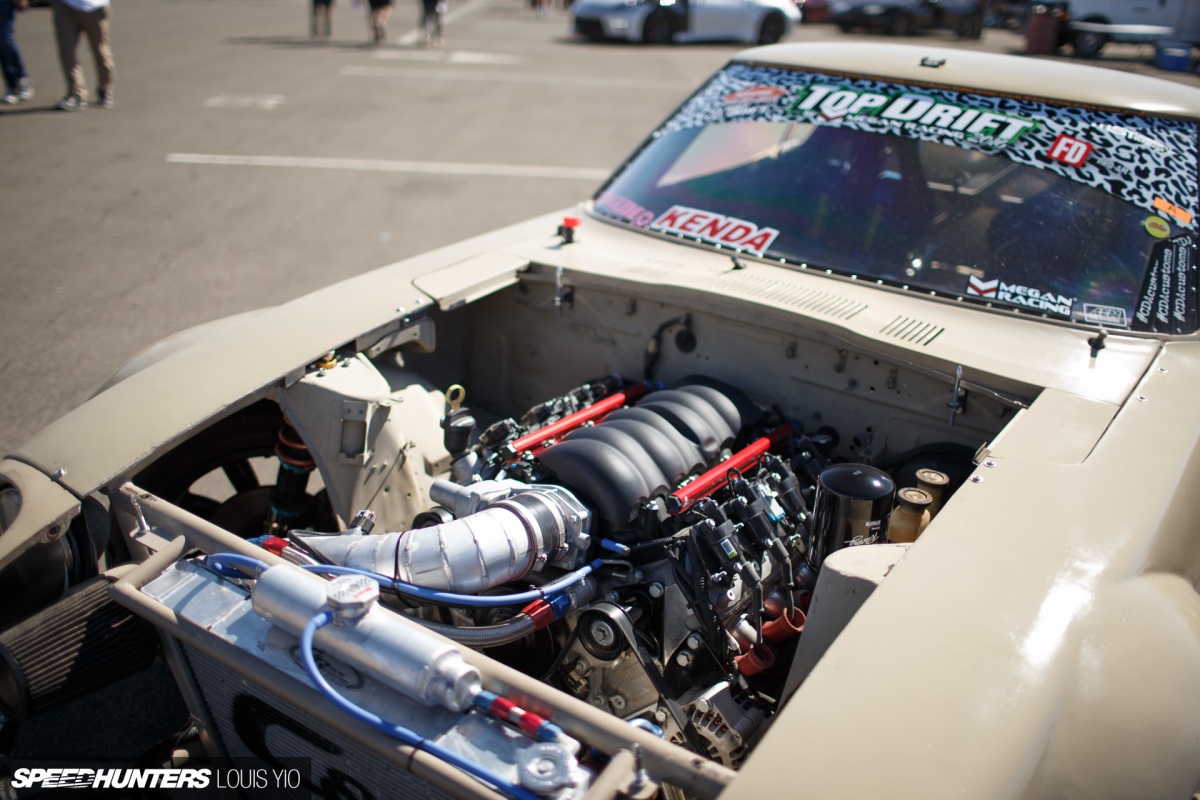 The LS V8 jammed into the engine bay was certainly a talking point for everyone that came over to check it out.
Aside from lurking on Zilvia's classifieds, I've never had much to do with Nissan enthusiast clubs, which is why I actually love coming to an event like Nissfest; it's something new and outside of my comfort zone.
Honest question for the Nissan Z/Infiniti G faithful out there: is there any animosity between owners of the two types of cars?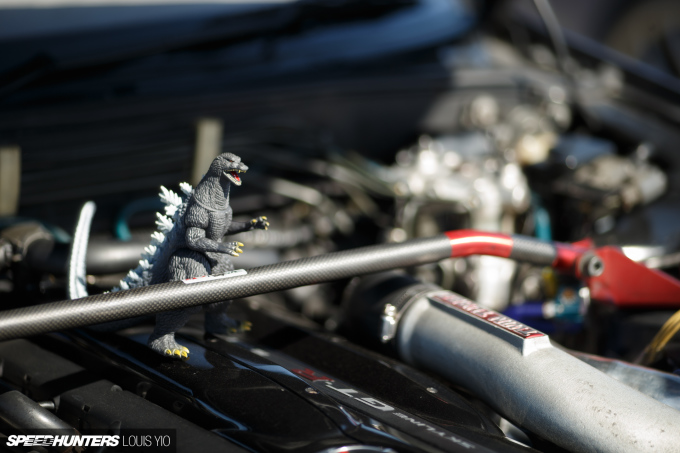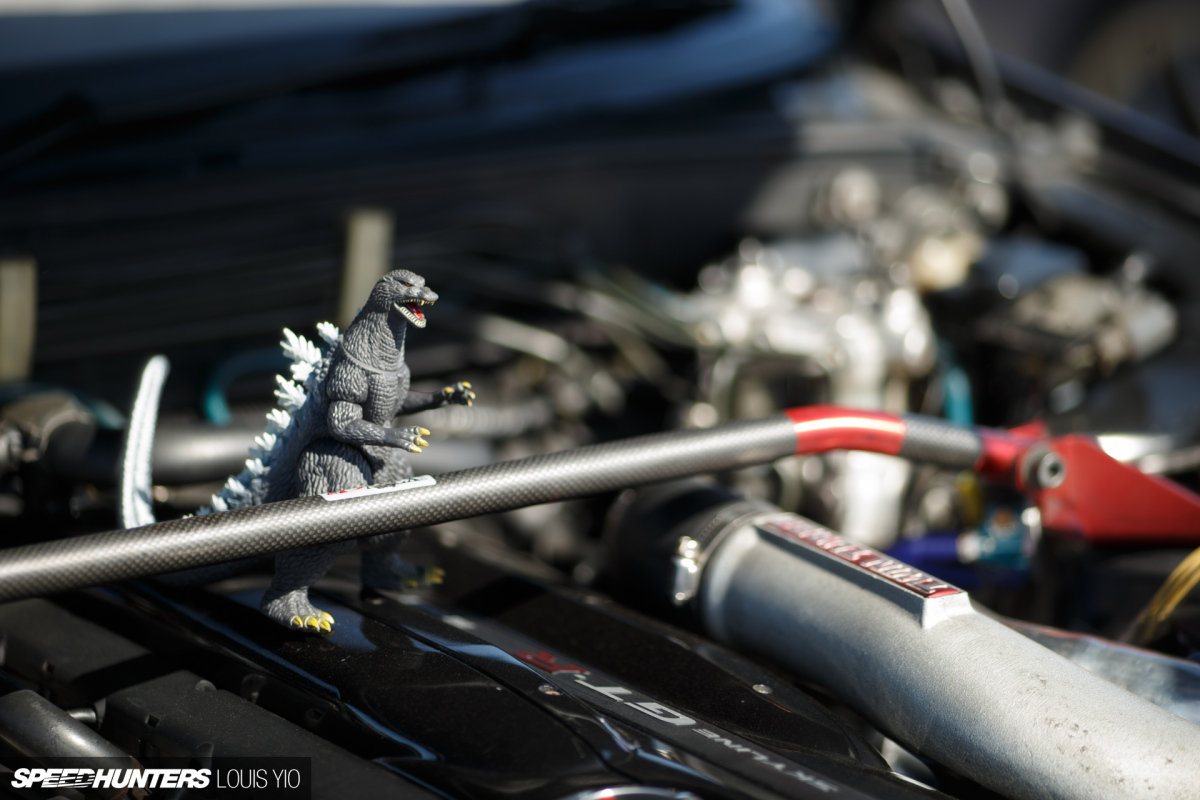 Kaiju!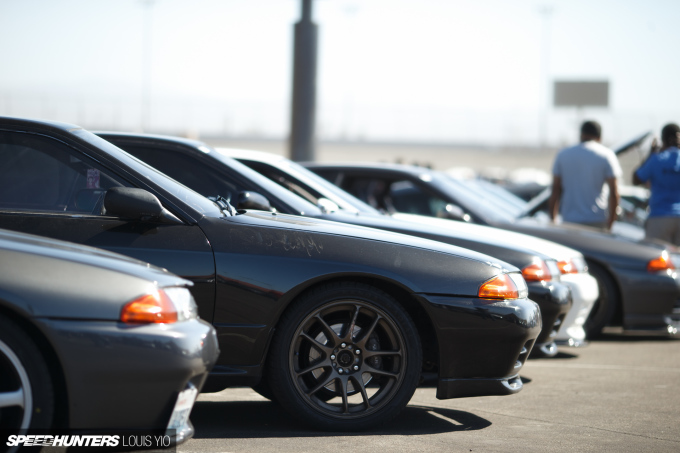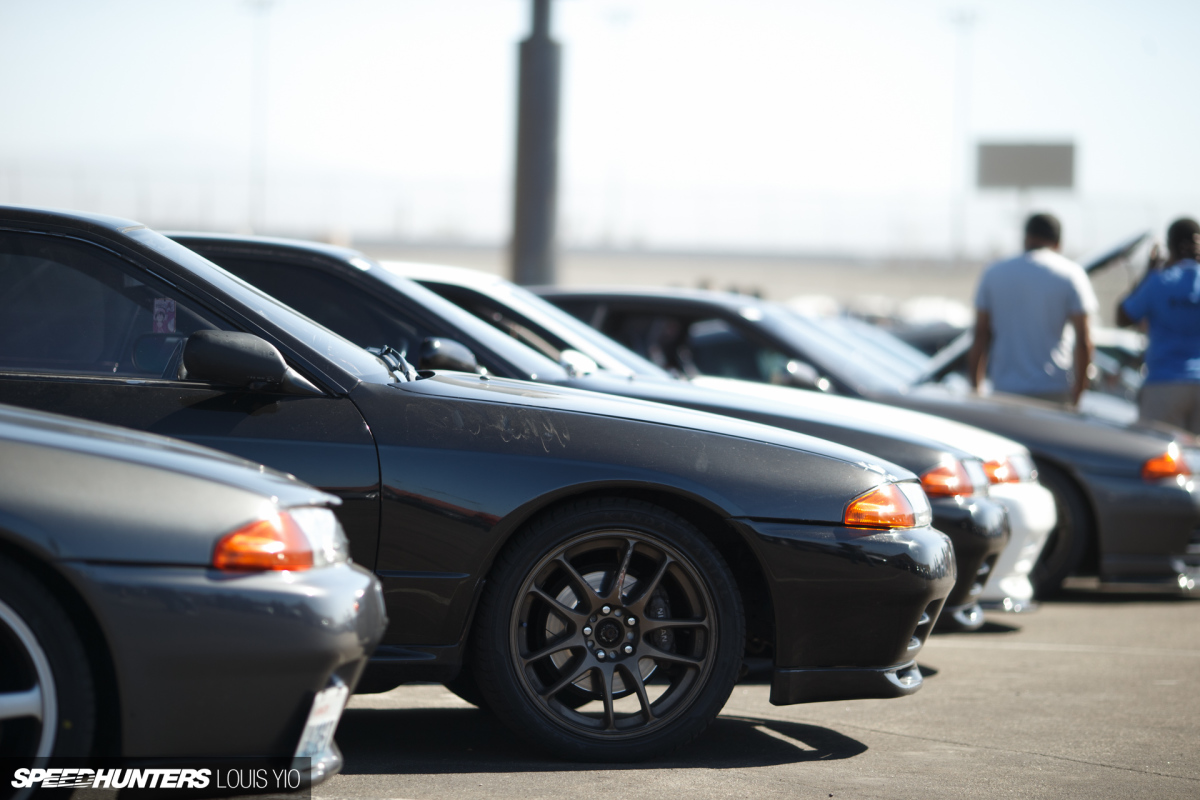 Oh wait, it's just Godzilla…
Seeing as though I love off-road vehicles, I was a little sad to find only one Xterra at the show. I seriously love this car; it would make an excellent over-landing machine.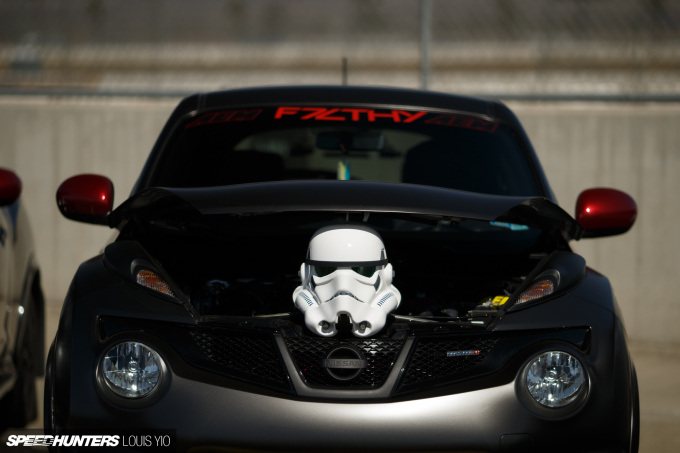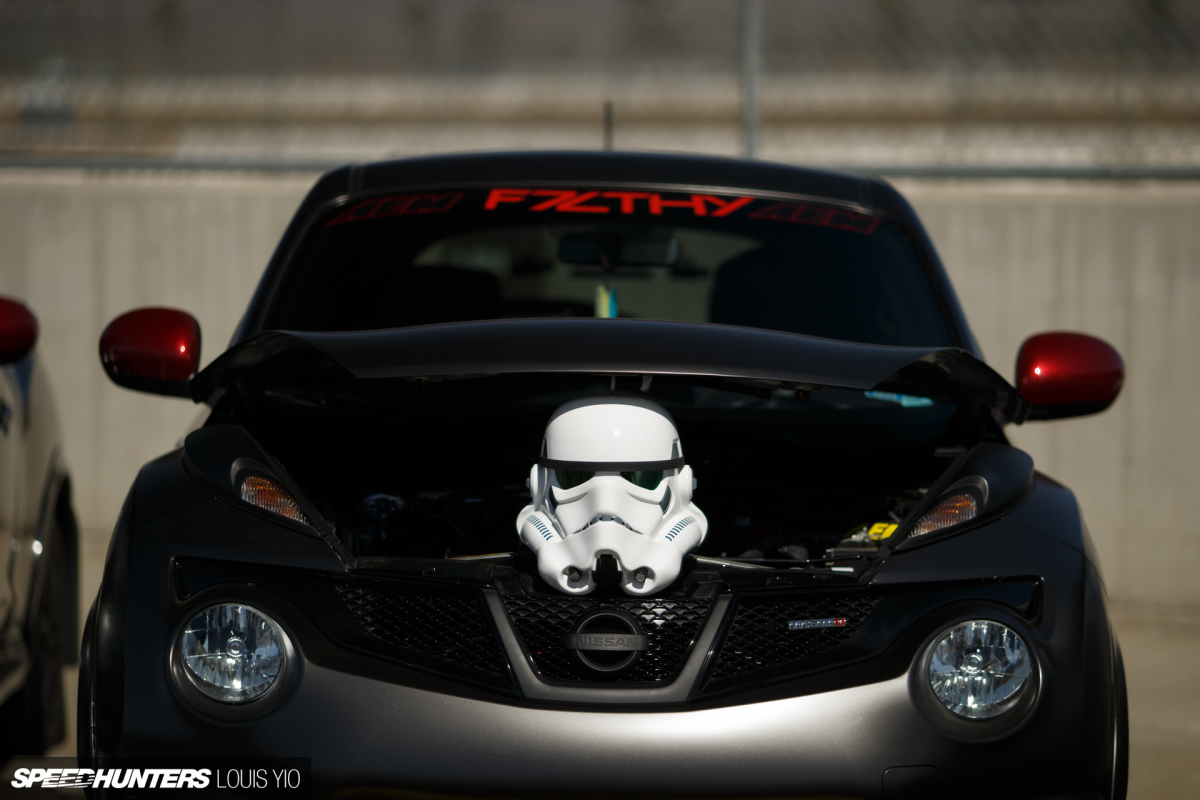 While attending Cars & Coffee in Aliso Viejo a few months back, I noticed a large group of Nissan Jukes assembled together. I never knew this baby SUV had a big enthusiast following, so I made a point of doing a little research into them. Apart from backing the VR38DETT-powered Juke-R project, Nissan also campaigned the Juke in Dakar a few years back, and for that race it looked pretty badass. Seriously, look it up on Google.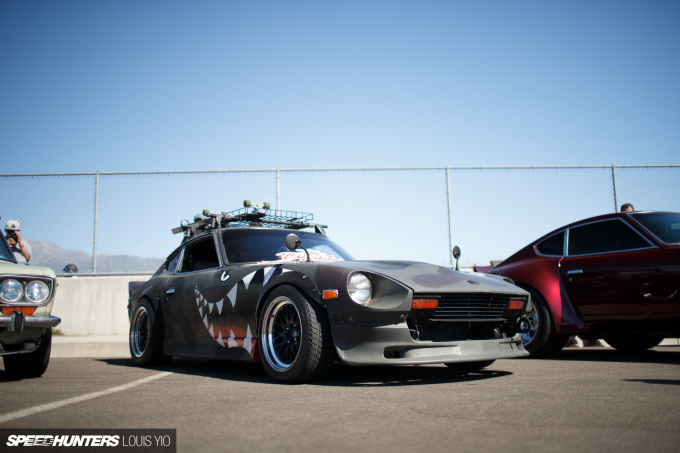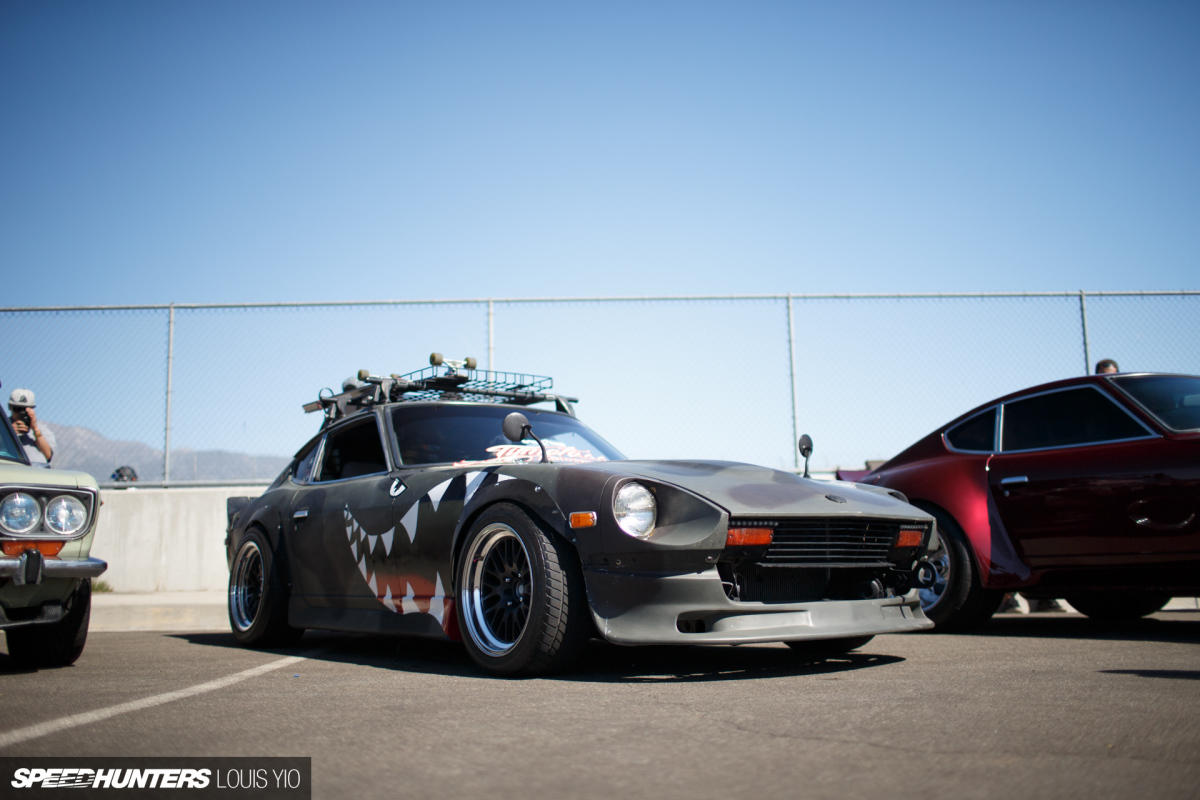 The owner of this Curtiss P-40 chopped the wings off his plane and then added wheels so he could park it at Nissfest. Fact!
In recent years, I've noticed people have been straying away from crazy paint jobs, but why can't more show cars have rainbow sparkles? Seeing this Q45 in all of its shimmering glory warmed my heart.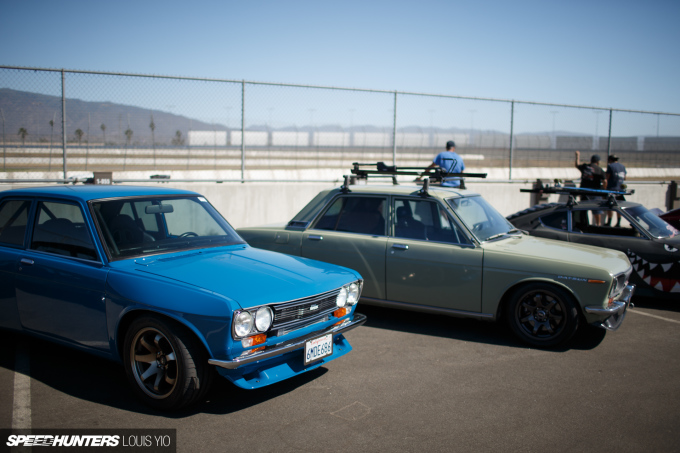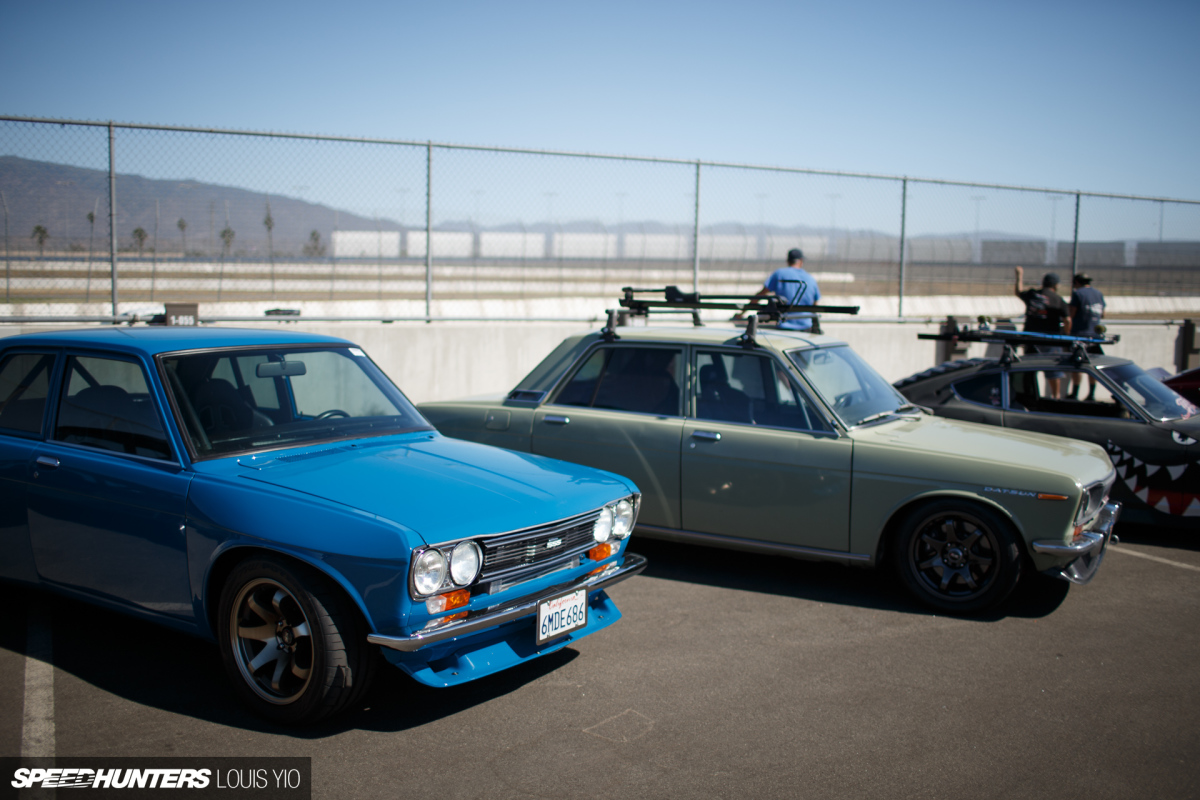 All the Datsun 510s at the show (and there were plenty of them) were drastically different from one another, showing just what a great base for modifying the car is. It's disappointing that Nissan isn't planning on bringing the 510's spiritual successor – the IDx concept  – into production when so many people want to see it happen.
For how illegal it is to own a GT-R in California, it was great to see around a dozen R32s out at the show. They all had plates from different states, but being able to check out so many examples one place was pretty cool.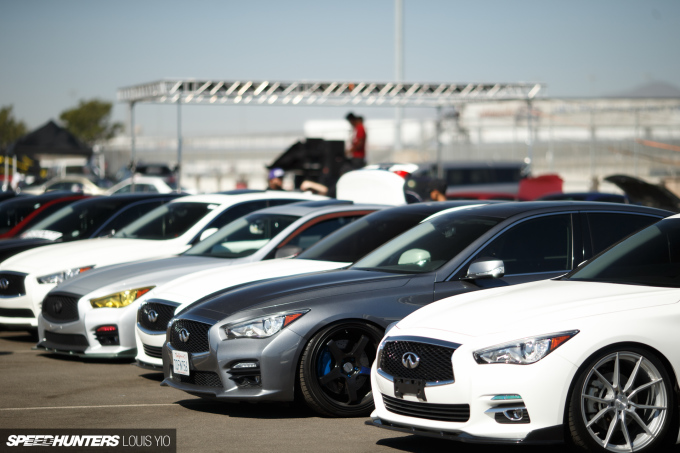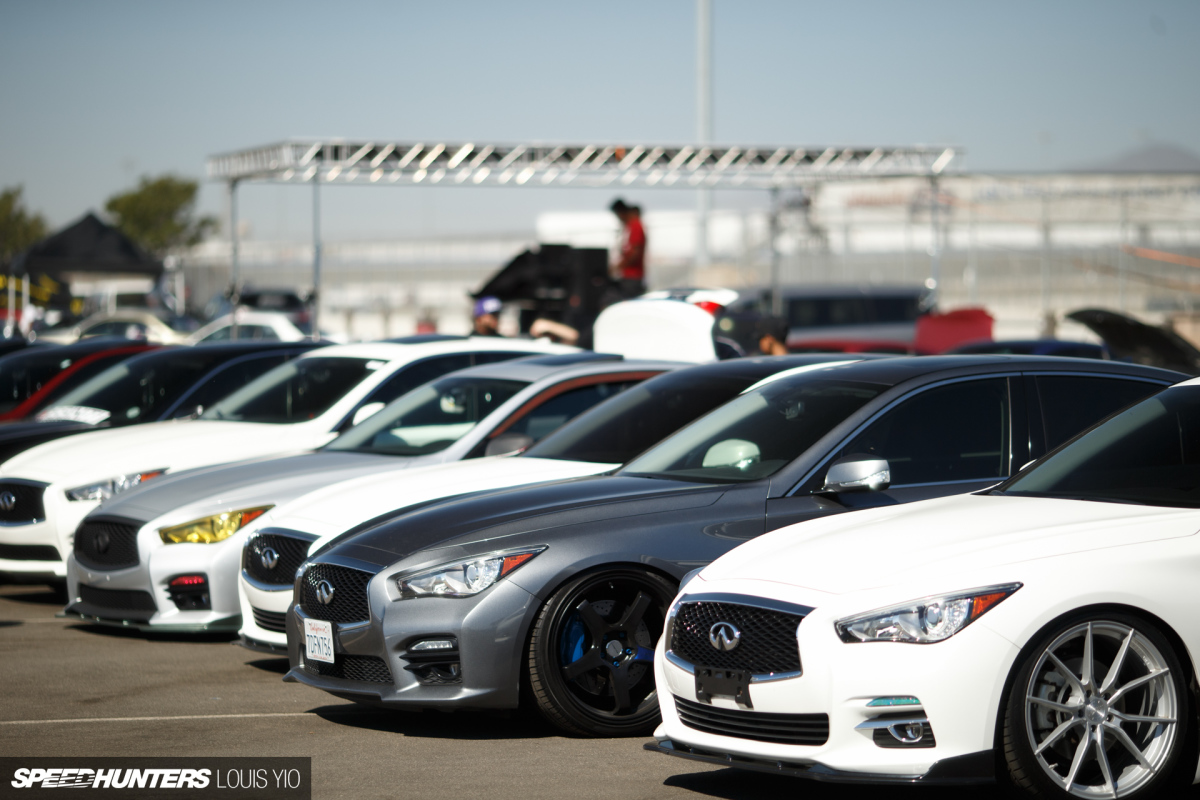 I never imagined Infiniti's new Q50s would attract such a strong following. Maybe it's the super Italian styling with that aggressive front end? Or maybe it's the potential power these VQs can push? Whatever it is, I'm seeing more and more of them on the streets, and with that their to me appeal is growing too.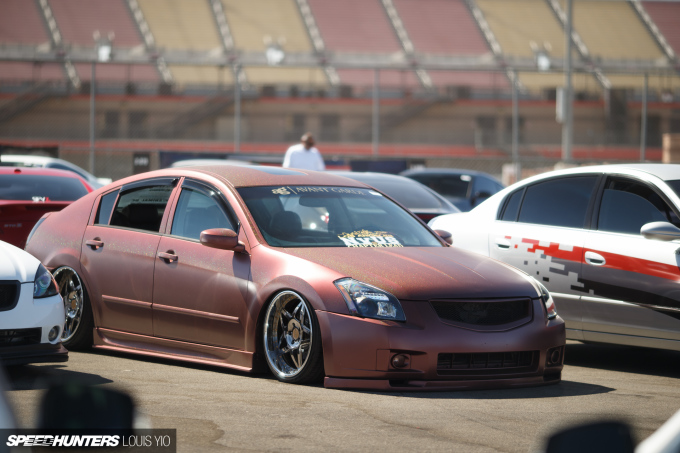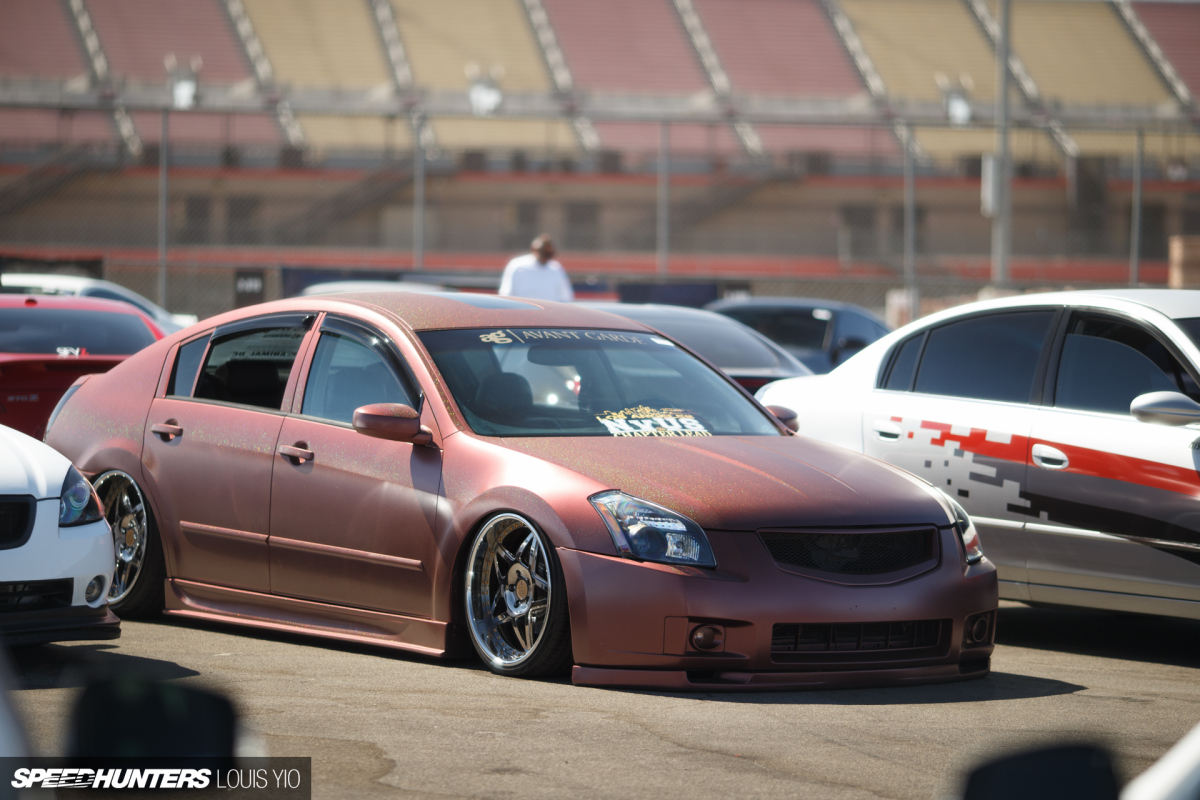 It's nice that the Maxima community hasn't completely vanished. I do have to say though, in my books the older Maximas from the '90s and early 2000s will always be the best.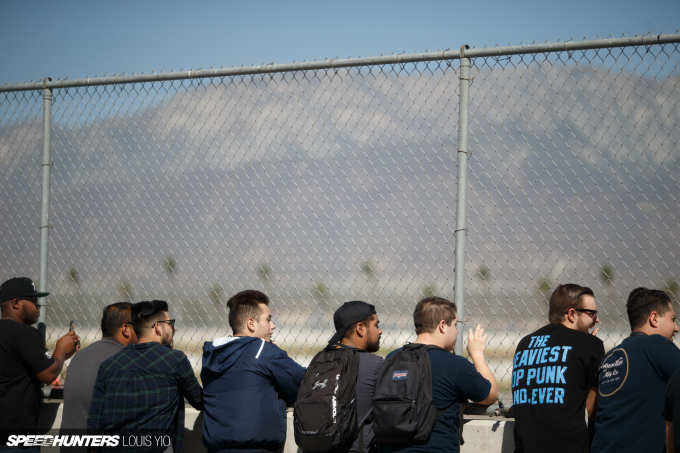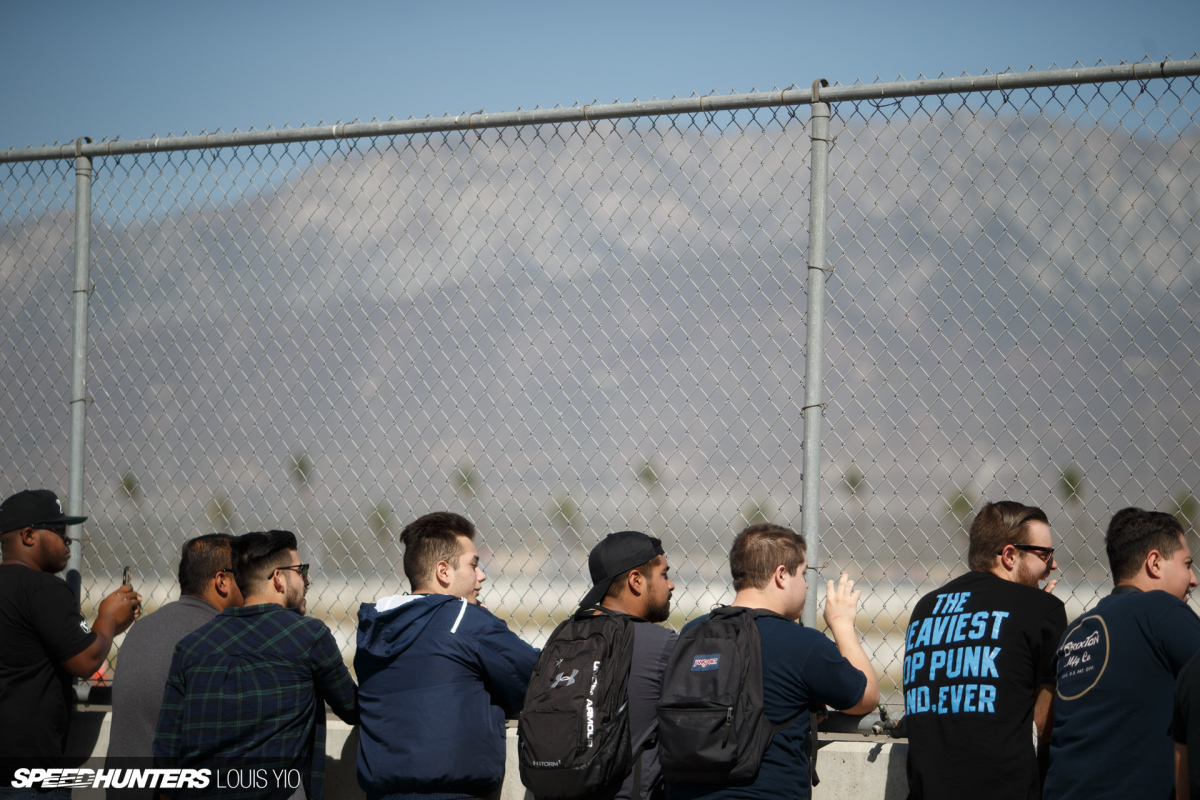 With Redline Time Attack sharing the venue, Nissfest show-goers were able to catch the track action from the fence line. Bonus!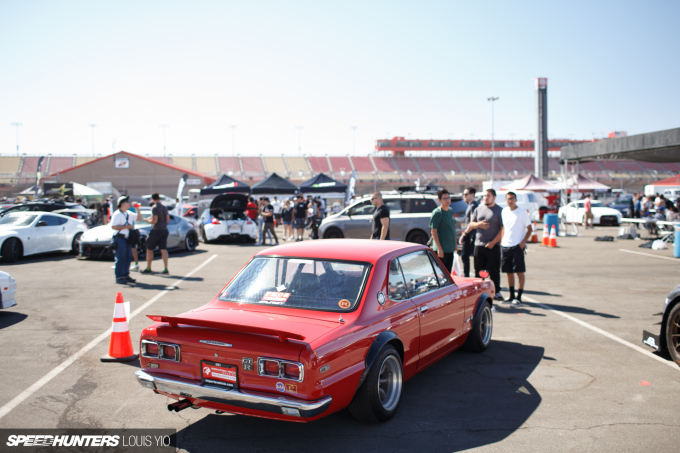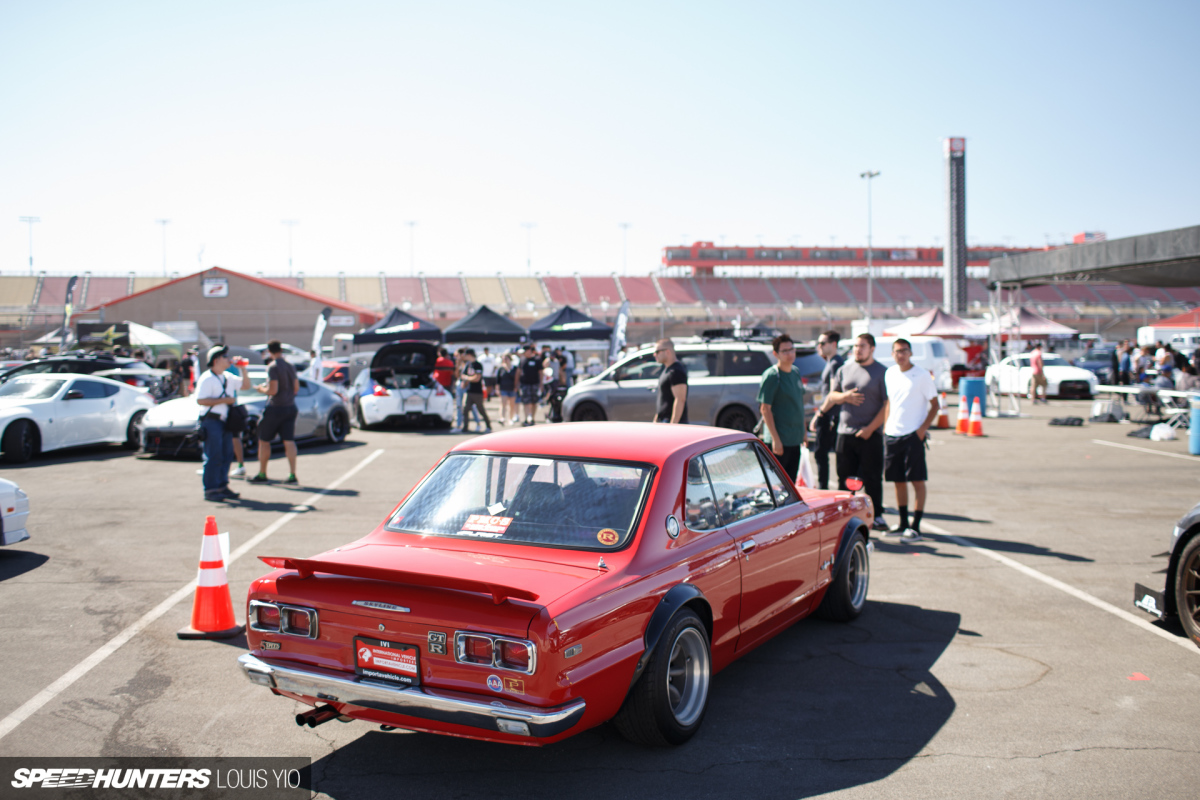 R32 Skylines are rare in the States, but Hakosukas are on another level; I've only ever seen a very small number of them out in the wild. This red example was super clean too.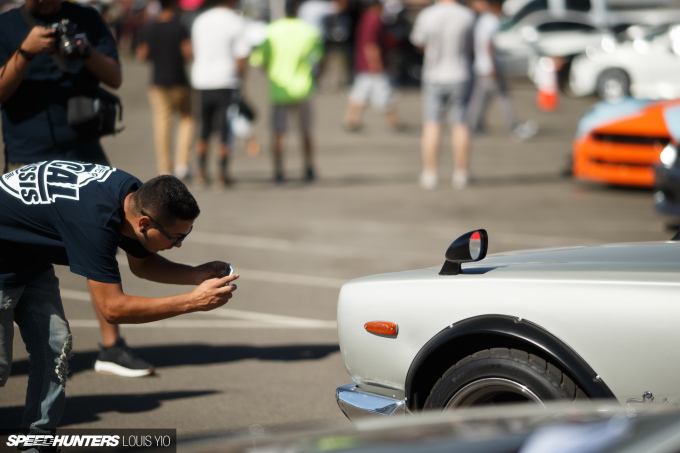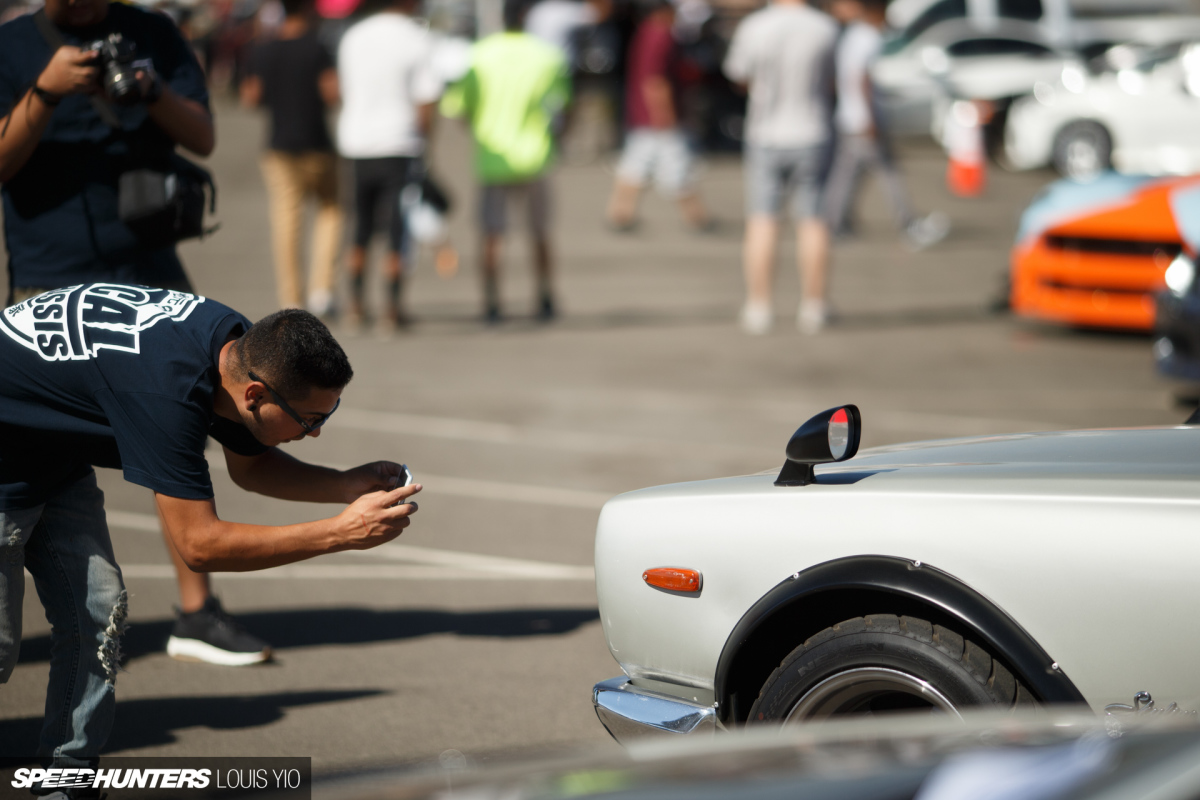 The other Hakosuka at the show was also constantly surrounded by fanboys (myself included).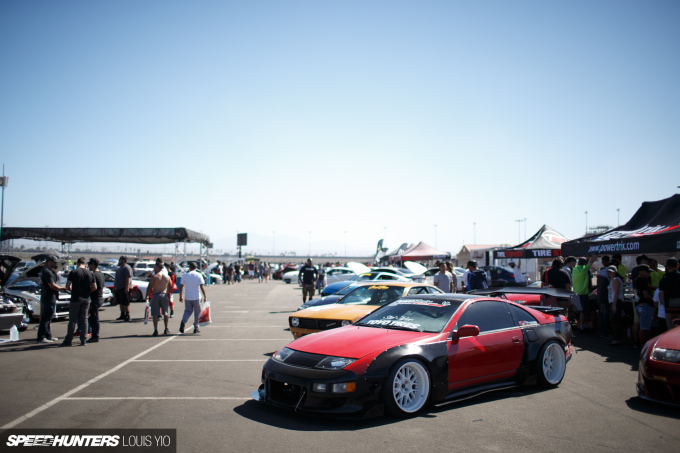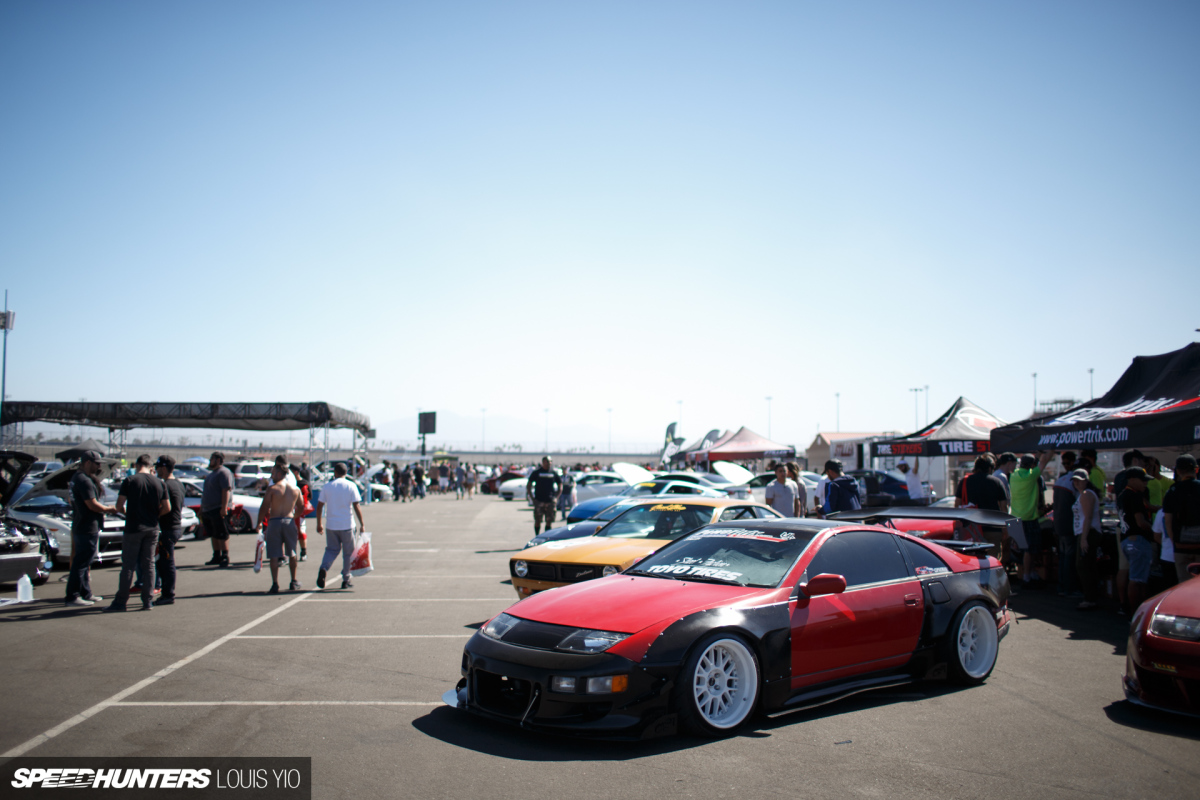 This Z31 was receiving plenty of attention, and it's not hard to see why. With mismatched colors, an aggressive stance, and a fighter jet wing, it's super aggressive. I love it!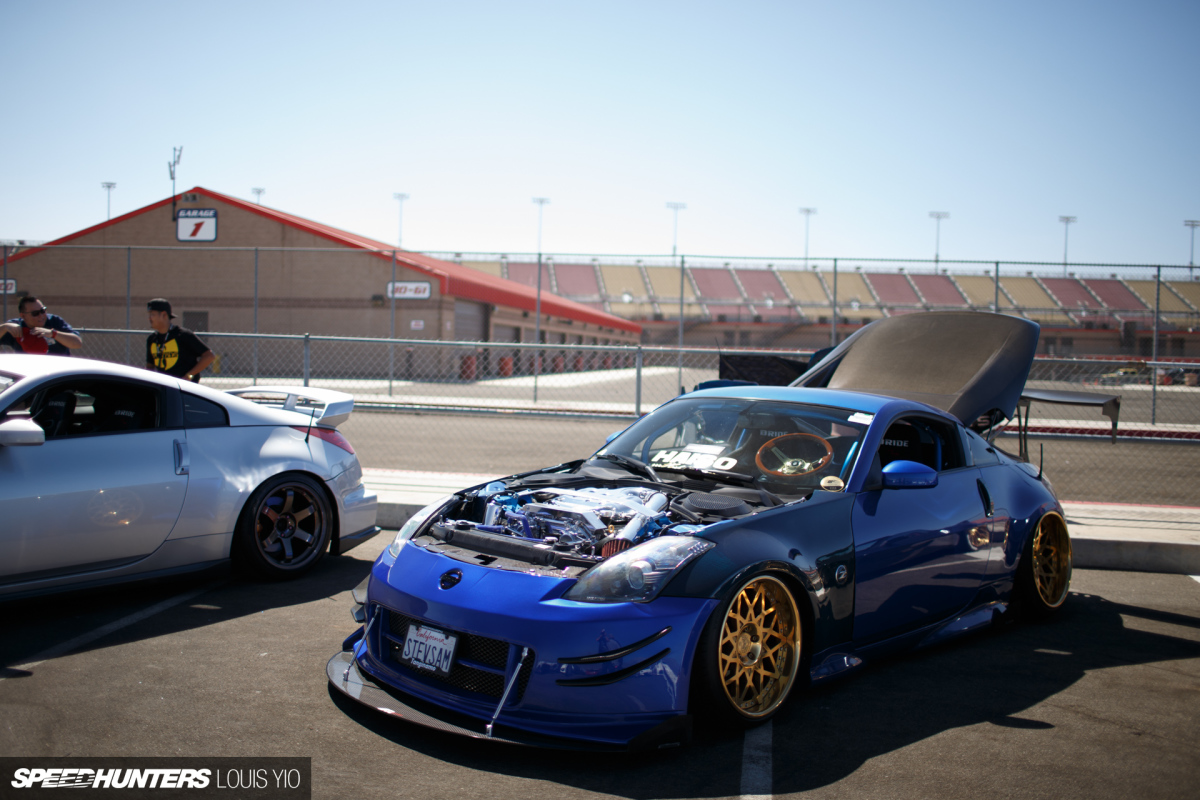 I don't even know where to start with this Z33, but I'll try: if dubstep had an automotive equivalent, this would surely be it. The Stone Brewing Company shift knob is definitely a first, and is almost as cool as the Sapporo samurai sword beer tap shift knob I once saw.
If the day ever comes where I plan on purchasing an S13, I'd be stuck in the classifieds trying to decide whether to go for a Type X hatchback or a two-tone coupe… Help me out, guys – which is best?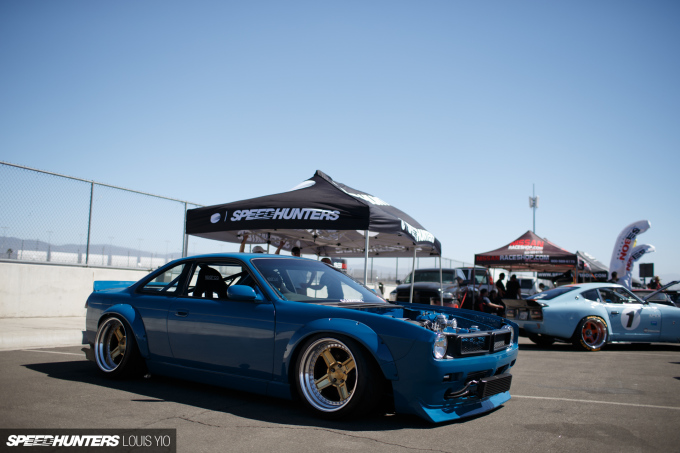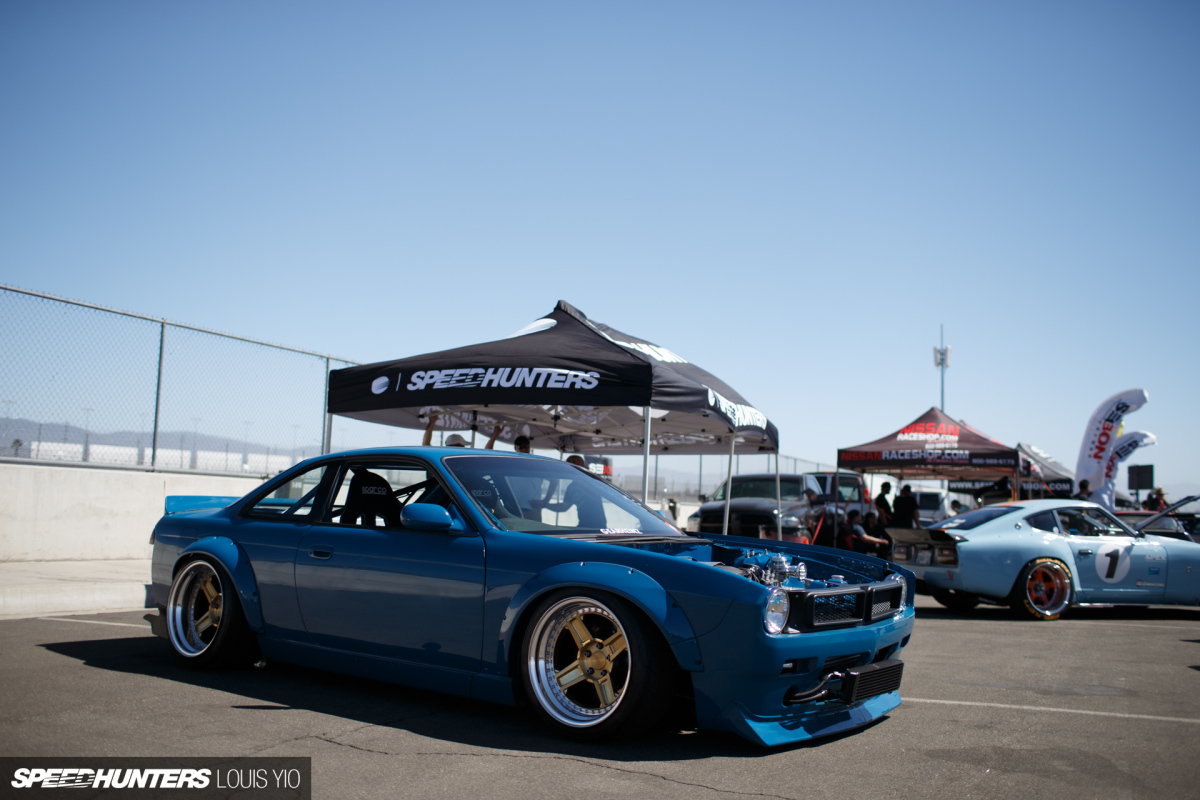 Well, that's it from Nissfest 2016. If you're in the SoCal area, I'd definitely recommend getting along to this event next year. It's growing, and like Subiefest will only get better with age.
For now though, I'll leave you with the official Nissfest video from Ivy Films, and a bunch of bonus images in the chapter below.
Louis Yio
Instagram: lusciousy
louis@speedhunters.com
Cutting Room Floor