Absent-minded
All of the above could be used to describe me. It's why I think I owe you a combined apology and explanation. Not that you've asked for it, but just like your favourite TV program unexpectedly finishing a couple of episodes from the end, it's been a while since I told you what was going on with my Volvo project.
Ben Chandler gave me a lovely verbal kick the other day and it prompted me to do what I do best – work to a deadline. I'll be honest, I'm hopeless without one, easily distracted see… What's that on Instagram? Oooh!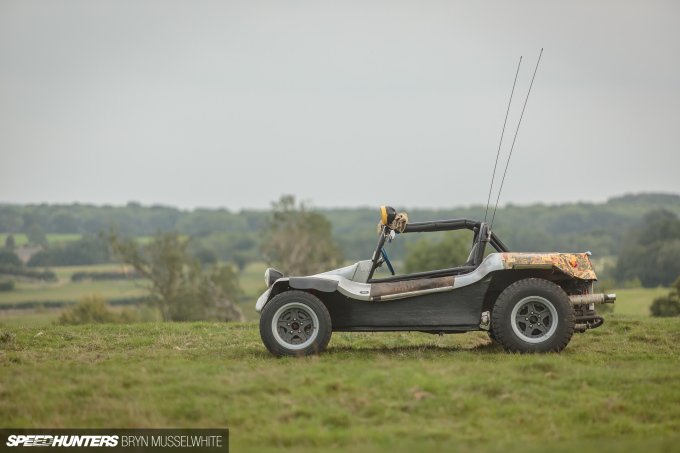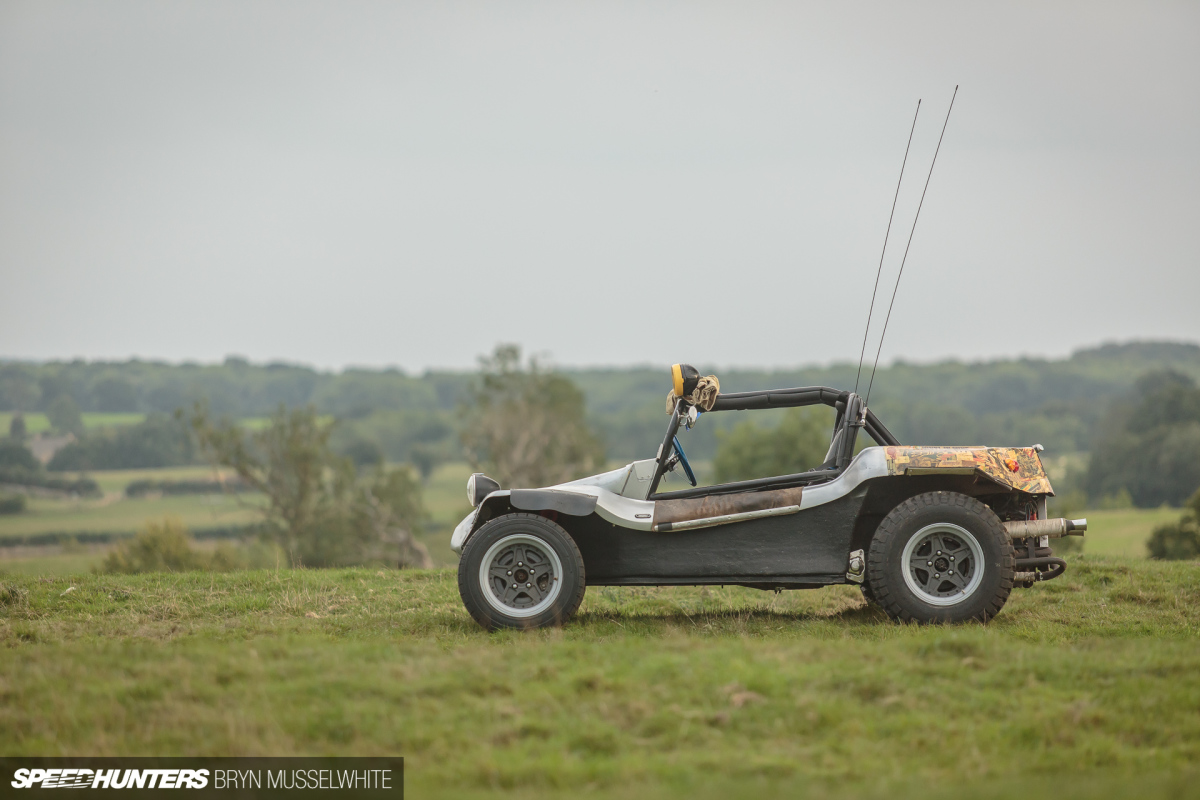 I guess my feigned shy reluctance to accept that anybody could possibly be interested in my Volvo got the better of me. I really enjoy sharing the passion I have for it with other people, but despite what I've been told in the past, I genuinely have no ambition to be different or stand out from the crowd. The Volvo organically turned out this way, and thanks to the internet I now know there are plenty of people that dig on it like I do.
Anyway, I always wander off into some personal musings after making a bold statement at the start. So I'll head straight back there now, with the apology being I've been keeping something from you.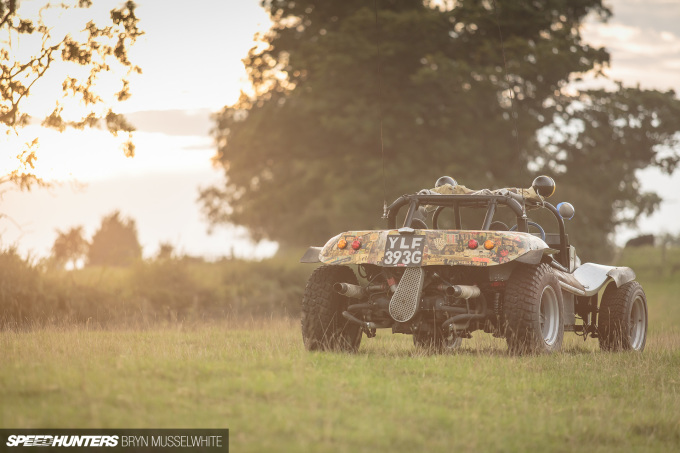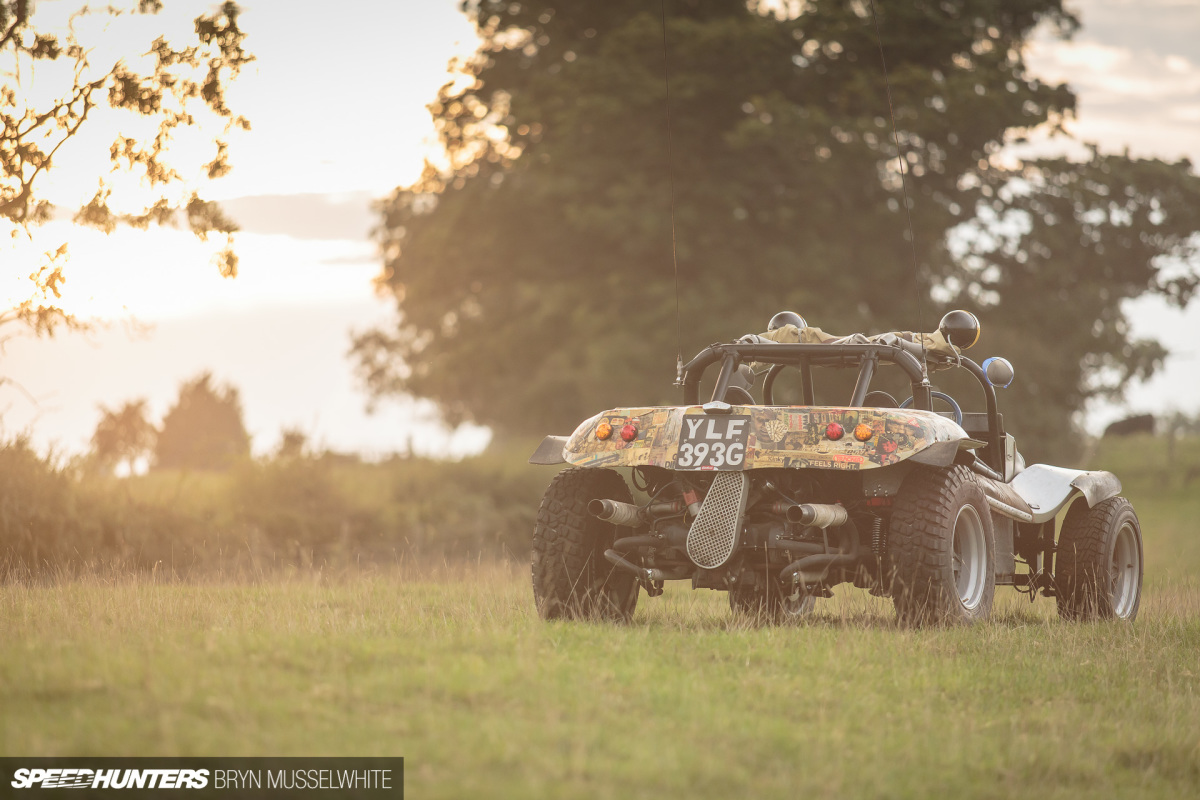 The Volvo is not my only project. In fact, the last time I owned just one car was 18 years ago. Since then my garage has been home to at least two, but generally far more projects than that.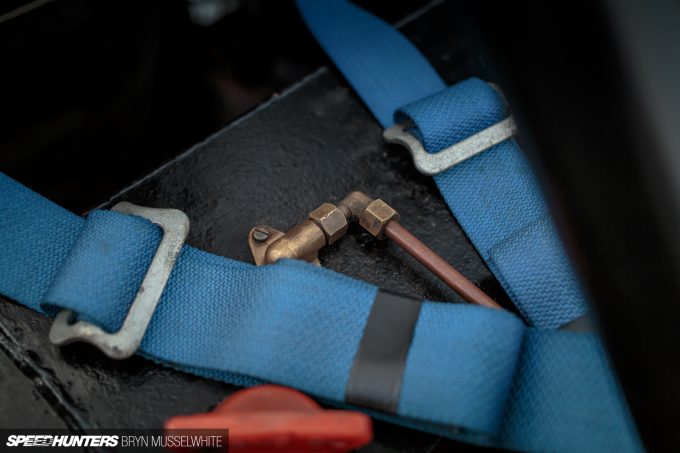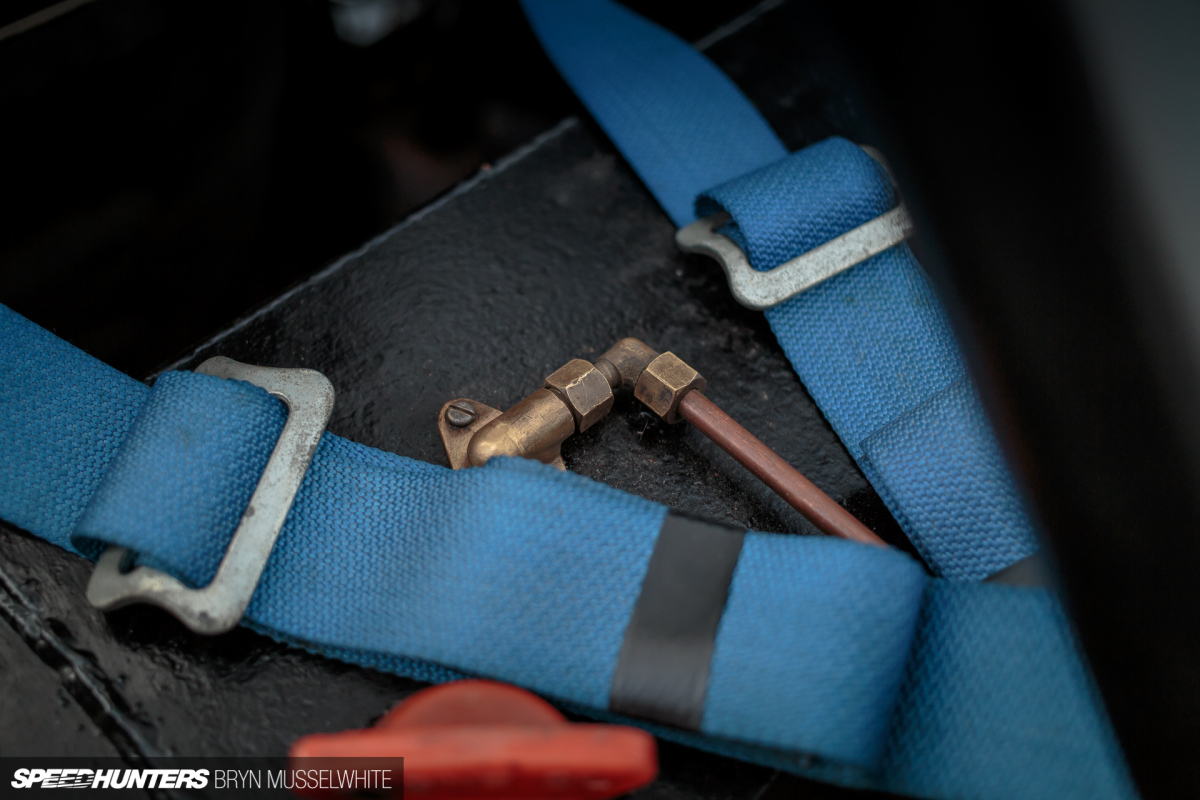 Currently, I have three that I would consider 'fairly serious' projects. There's the aforementioned Volvo 245, then there's a '64 Mk1 Cortina, but the one that's been draining my wallet recently is my longest-owned car of all time – a 1969 short wheel base beach buggy. It's a chopped down VW Beetle floorpan with an old GRP buggy body that was produced as a replica of the original Meyers Manx shell when the buggy boom bit in the late '60s and early '70s.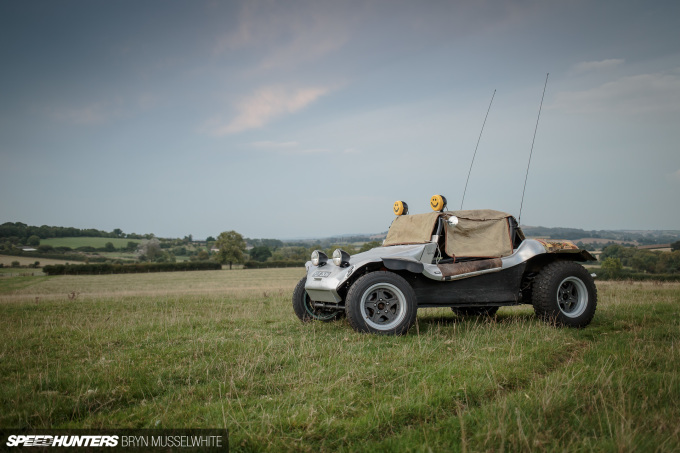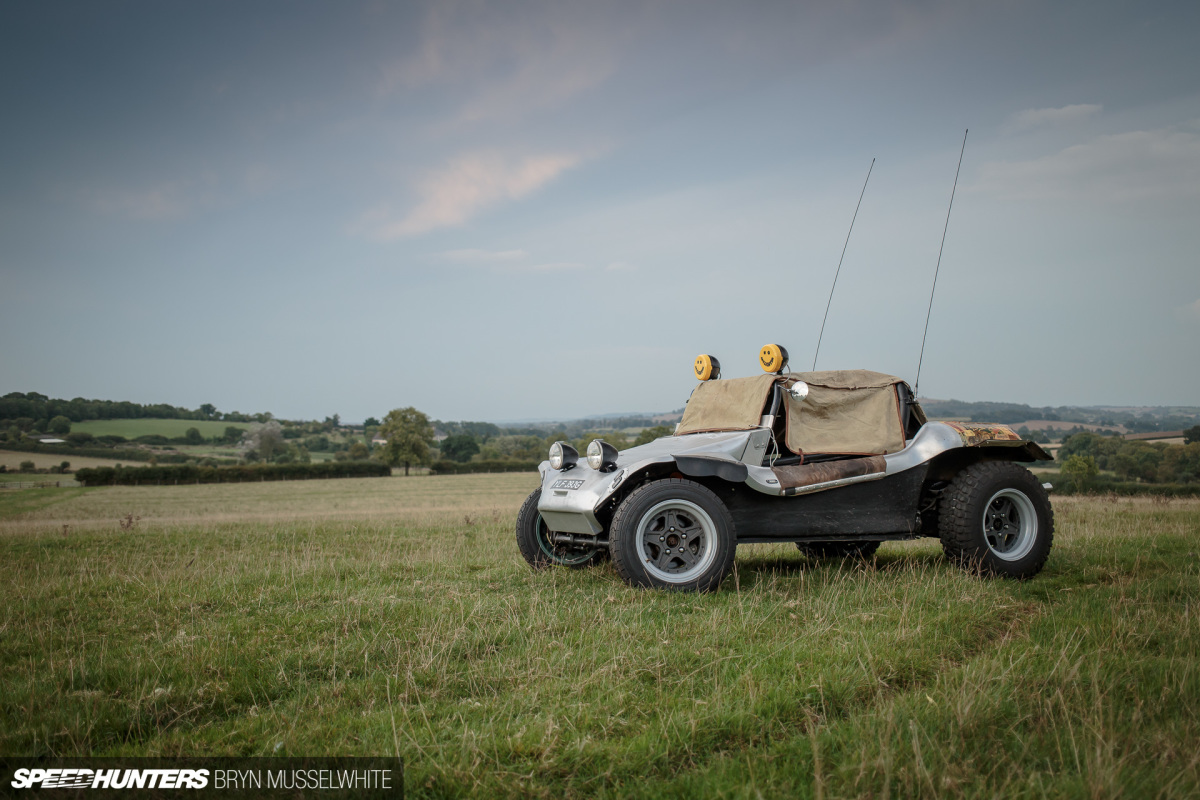 It's this slow and noisy bath tub that is genuinely the reason the Volvo won't hit the road this year. Like most people I have a limited budget to spend on my cars; it may be more generous than some, but this year I bought some land with my wife and got planning permission for a house. Yay team Musselwhite! Yay to buying kitchens, concrete and underfloor heating… Boo to the bank account. Have you seen the price of aggregate and drainage? Jeez, and all we're going to do is bury it!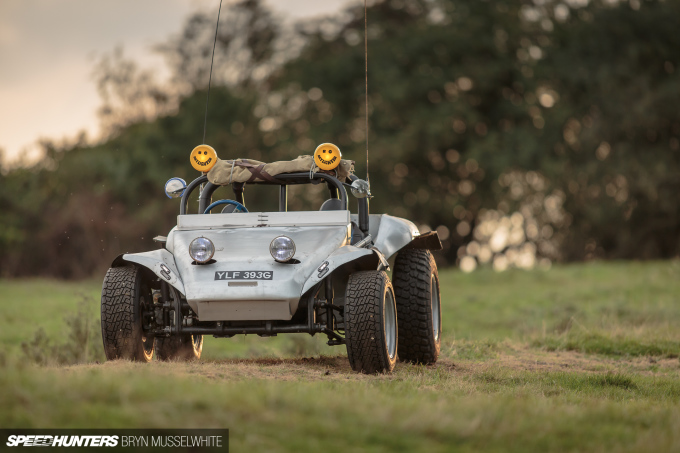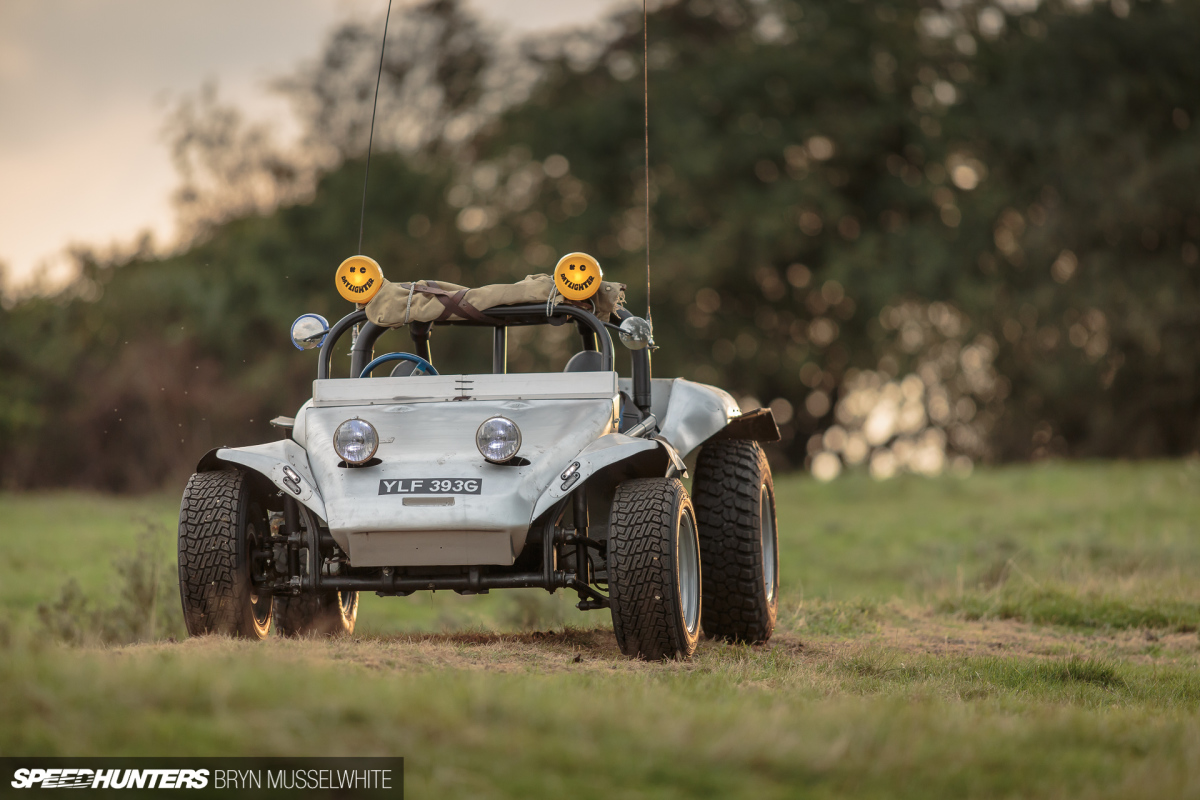 But this is the real world and I've always kept my passion for cars in proportion. I could have dropped a couple of grand on buying an adapter kit to fit the BMW E46 M3 gearbox I picked up in spring, but after outlaying a fairly decent sum last year on getting a whole world of jobs done on it, I straight up couldn't justify it right now. I got married the other year and I can't look that woman in the face and lie to her like I can to myself!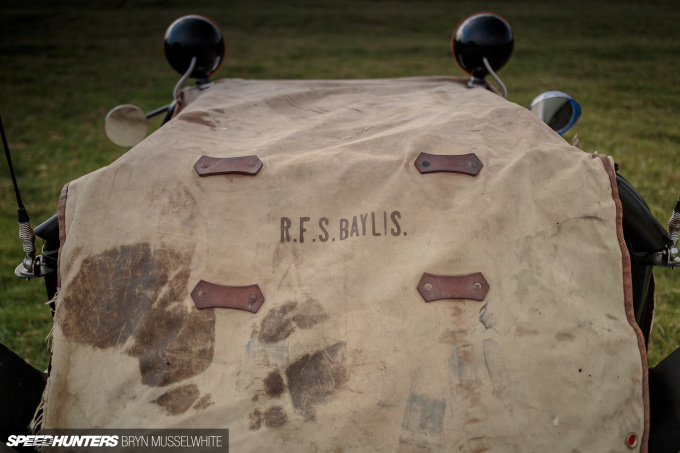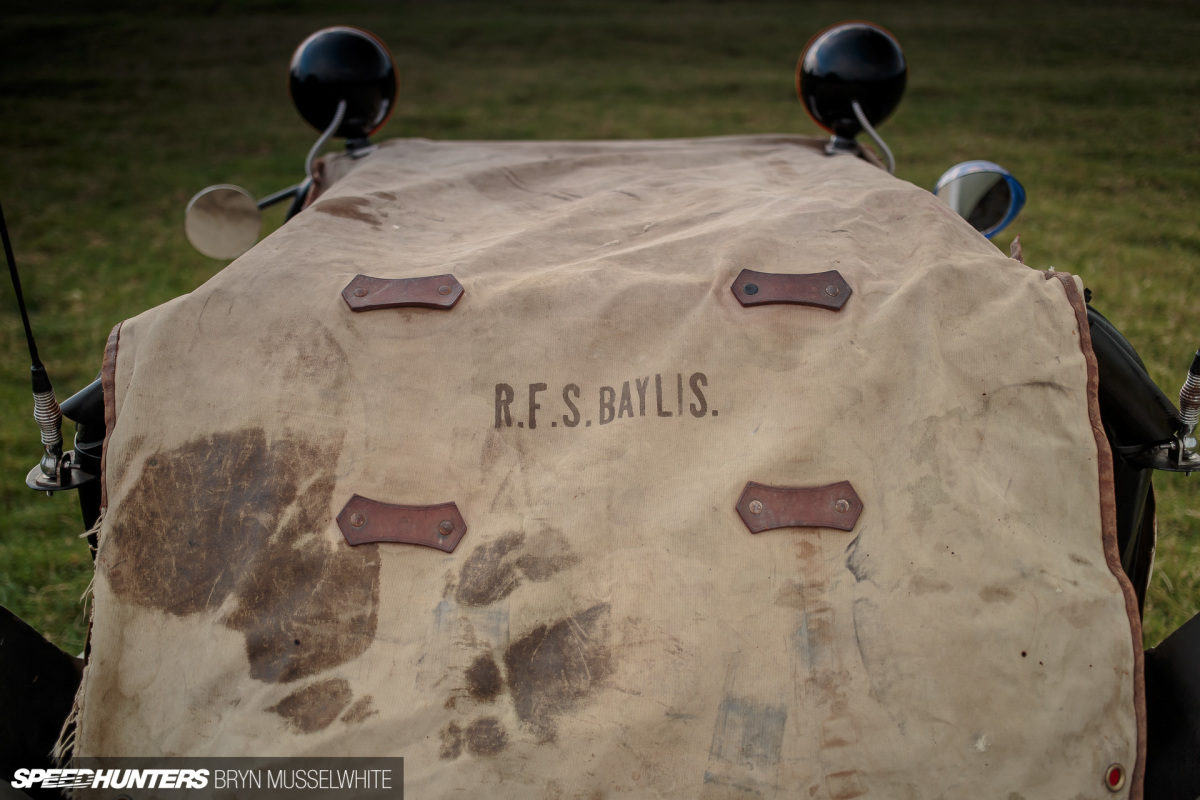 I also have a small film/photo production company that's steadily become busier and busier over the past few years, and that's kept me away from contributing to Speedhunters as much as I'd like. I still read the site regularly, sat waiting on locations, in hotel room toilets late at night, airport lounges… We all have our special, stolen moments.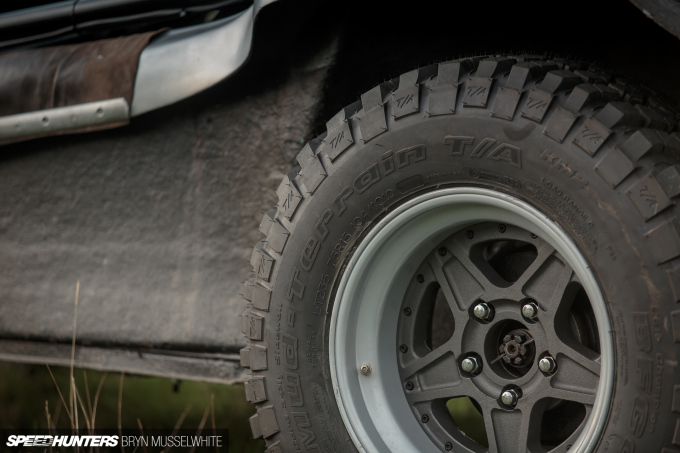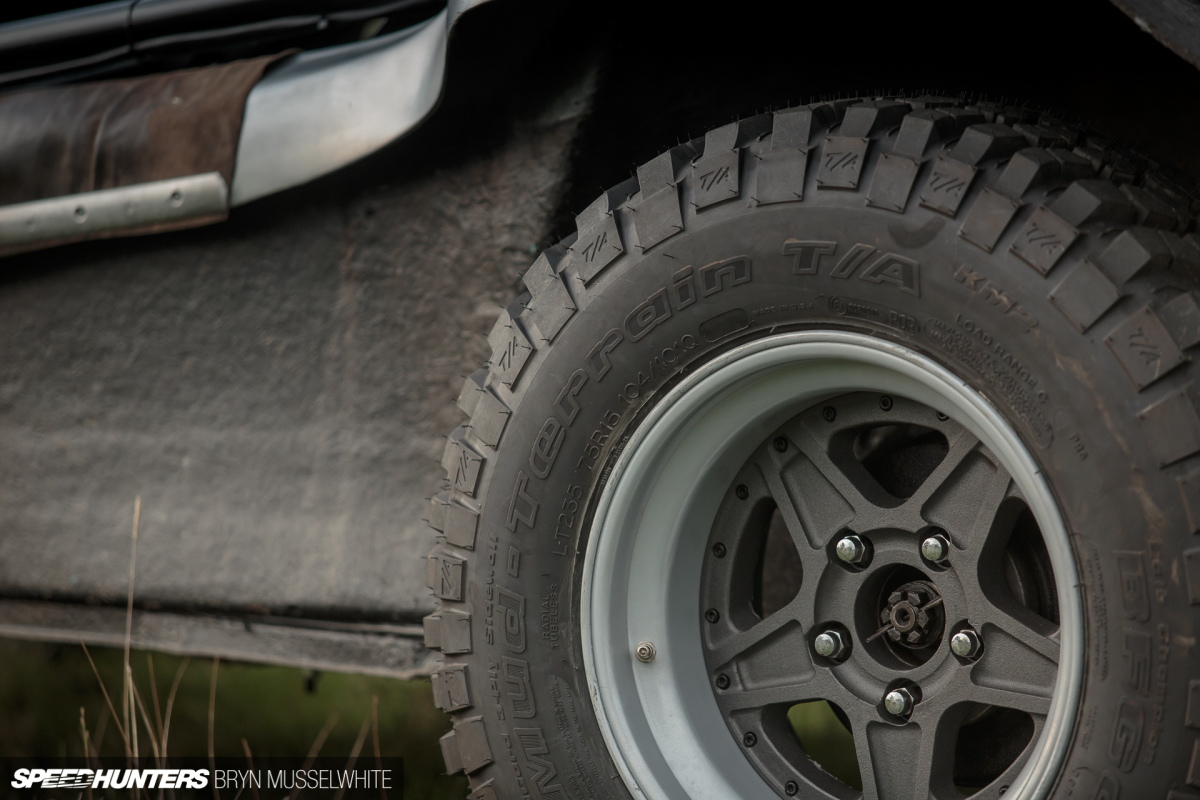 But amongst all of this, patiently waiting at the back of the garage is my buggy, which I originally finished building (for the first time) in 1998. My father had died (which really put a dent in things for a while) and I locked myself in the garage for a month, emerging with a white and mint green tiger-striped, slammed buggy on banded steels.
Where Is It Again?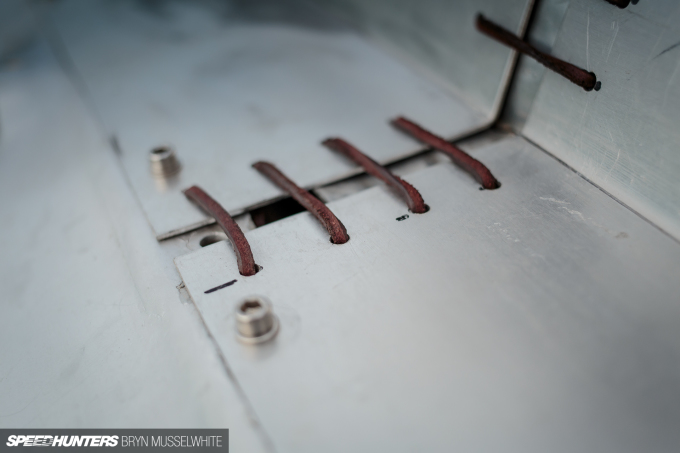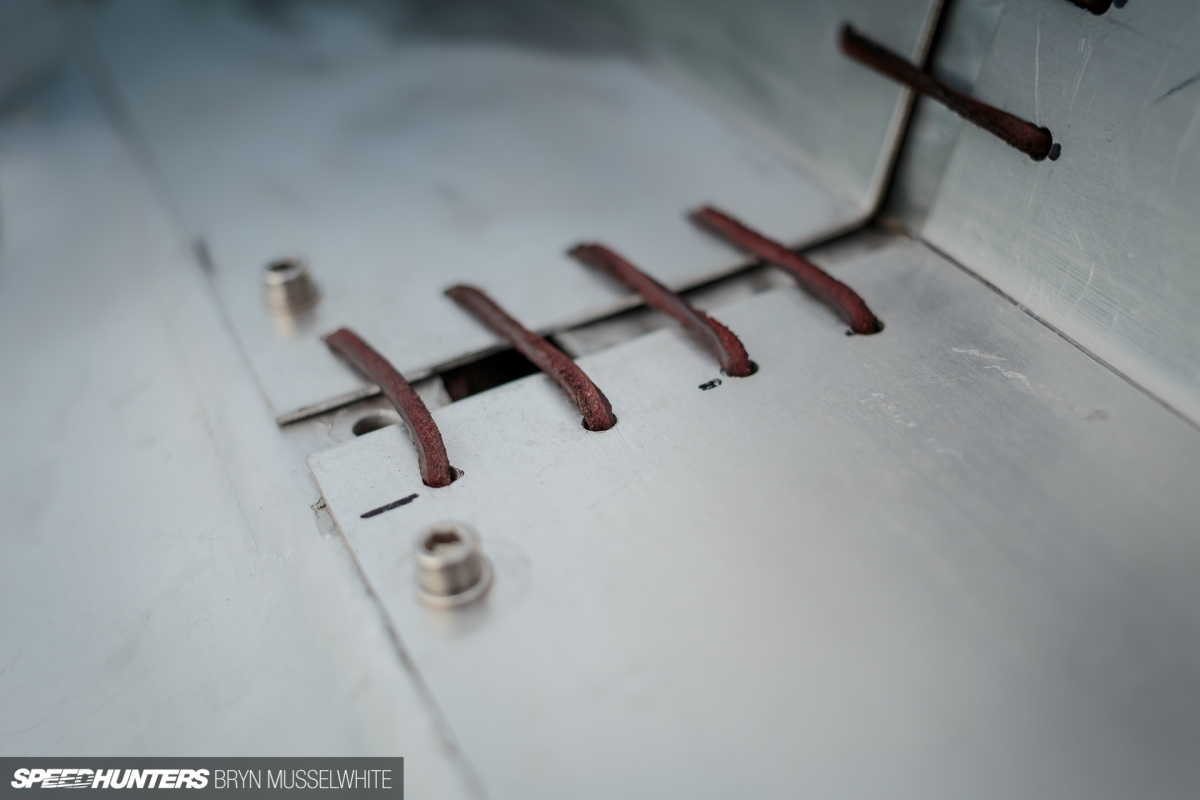 For the next four years it was on and off the road; I changed paint schemes, bought and sold a whole slew of project and road cars and developed it as I went along. Bouncing back and forth as I had time and inclination, it was never my first choice, but ultimately it has become the one I will never sell.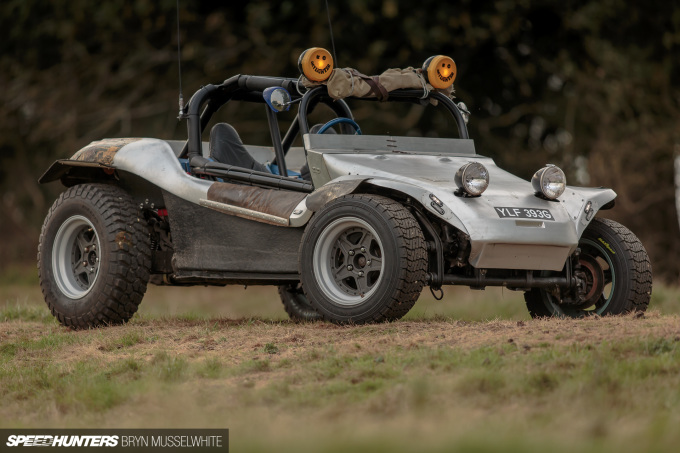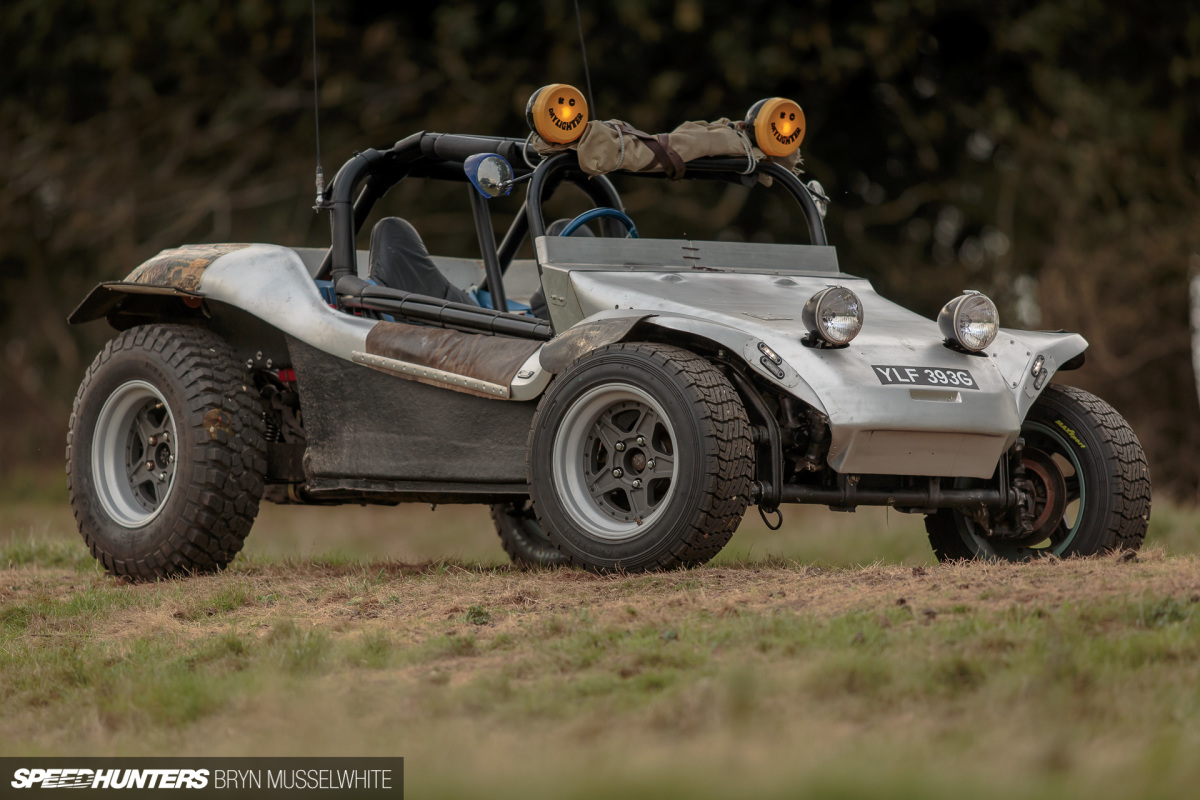 Then I got offered a bigger engine, so I sold the 1600 Type 1 motor it had at the time. The trouble is, the bigger motor (Type 4) needed a whole load of custom parts to make it work, so I bought a Volvo 245 instead, and we all know now how that turned out.
I also bought a bunch of BMWs, more Volvos, some VWs, a house, four Transit vans, a 1979 Subaru, imported three cars from the US and one from New Zealand whilst driving across the States three times. Then there were some off roaders and a small shop's worth of camera kit, plus I rented a bar in the French Alps, lived out of a Peli-Case and old vans for four years whilst generally doing what the hell I wanted, when I wanted.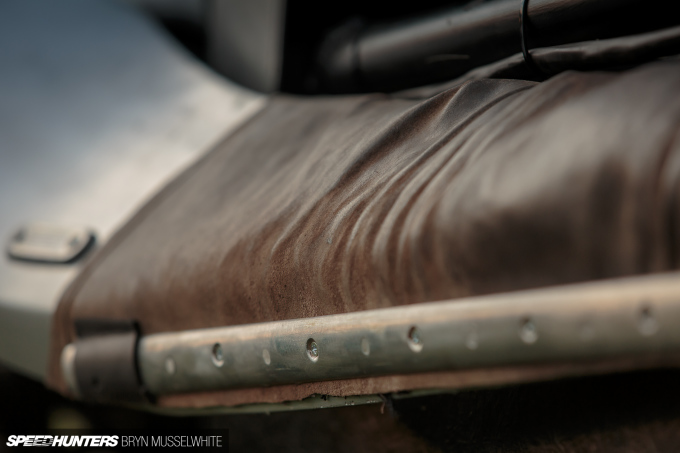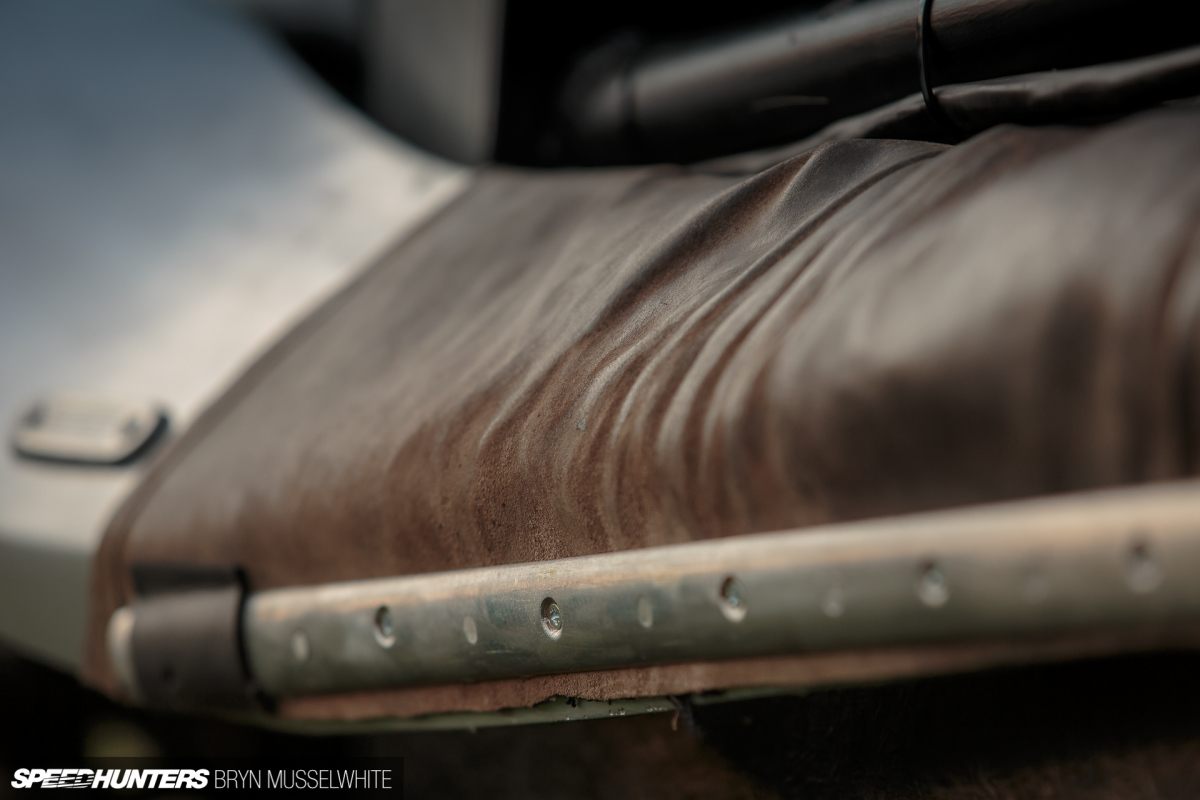 And all the time it sat there in the back of my lock up with the rear suspension removed and a wheelie crate under it so I could push it around whilst I was distracted by other toys. Like a dog that had lost its back legs and been given some plastic wheels on a frame to get around on, it worked, but it didn't look good and wasn't quite right.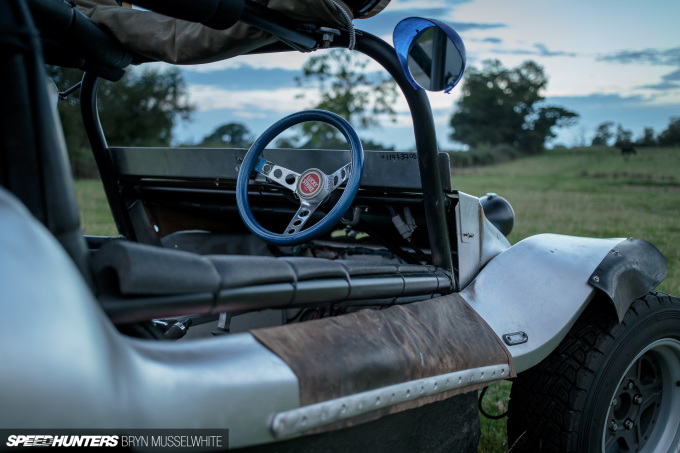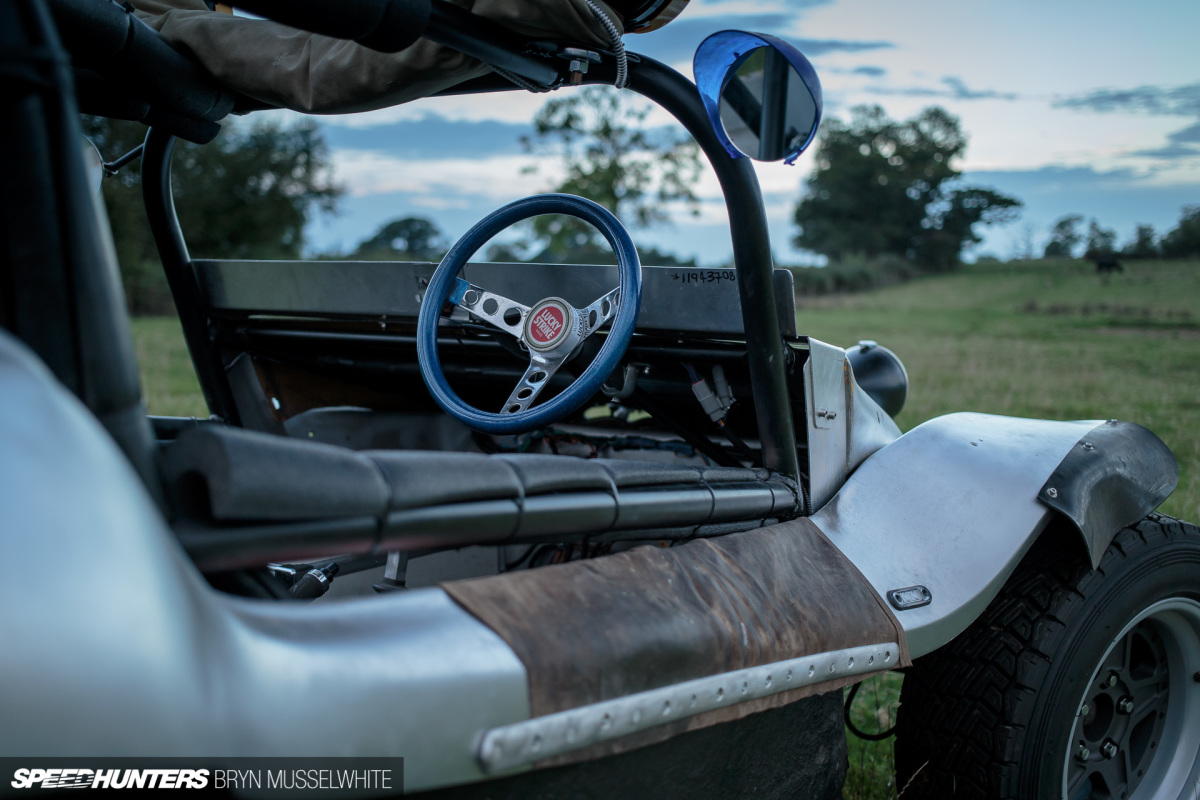 Then in 2011, nearly 10 years after abandoning it, I decided it was time to slap another engine in. The trouble was, after I pulled it into my new garage, 110 miles away and four trips around the globe from the last one, I realised my idea of 'quality' circa 2001 wasn't what it is now. Or err… then.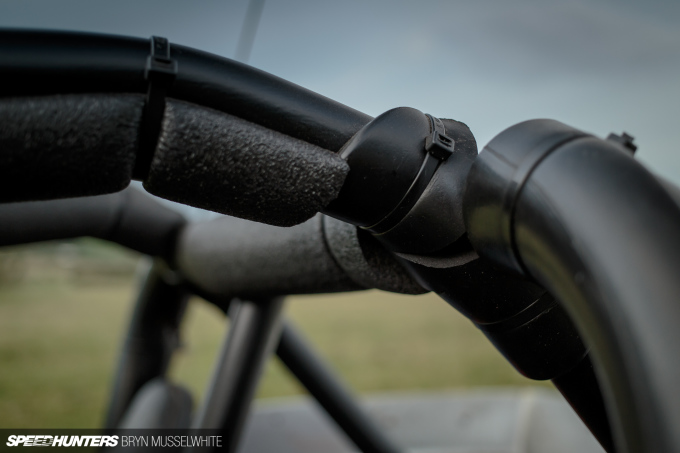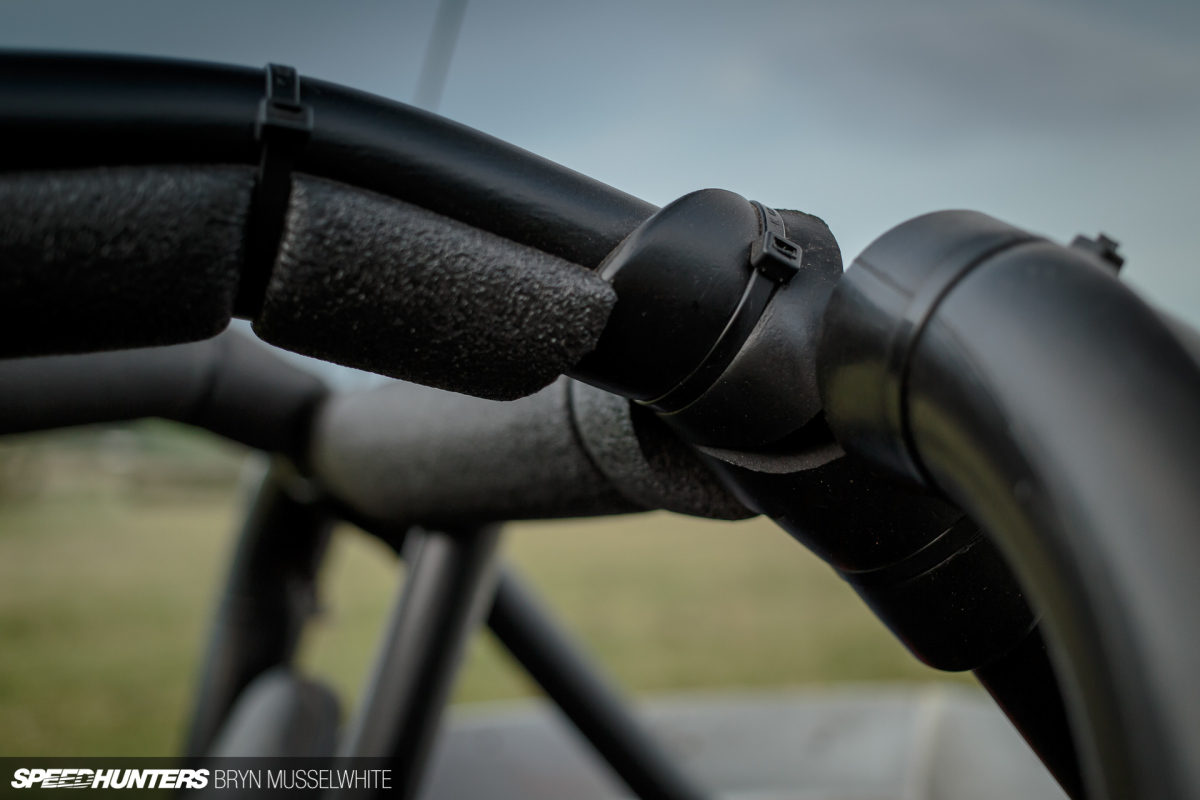 So I stripped it down to rectify my wrong-doings. One evening in mid-winter, wearing some storm-proof overalls and fighting fatigue, I decided to have a can of energy drink to keep me going. It's something I rarely do, and for a good reason, because an hour later I'd cut well over half the roll cage out. Thankfully, I have Wayne Allman nearby who bent up a new cage in chromoly, complete with front frame horn connectors and extra bracing. A year later I finished welding it in. That required a new welder to be bought during the process after the old one died.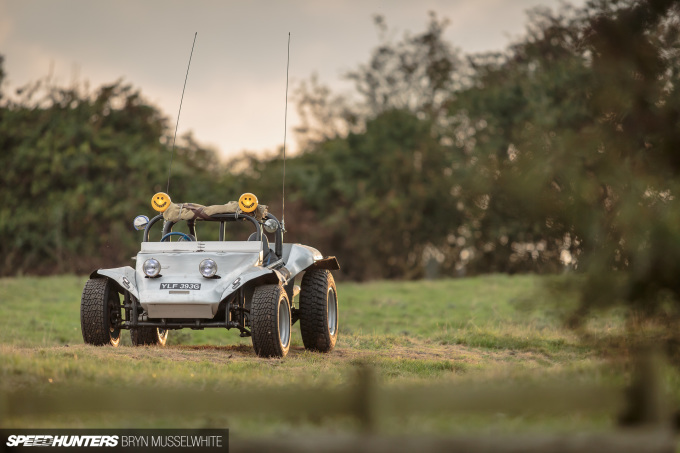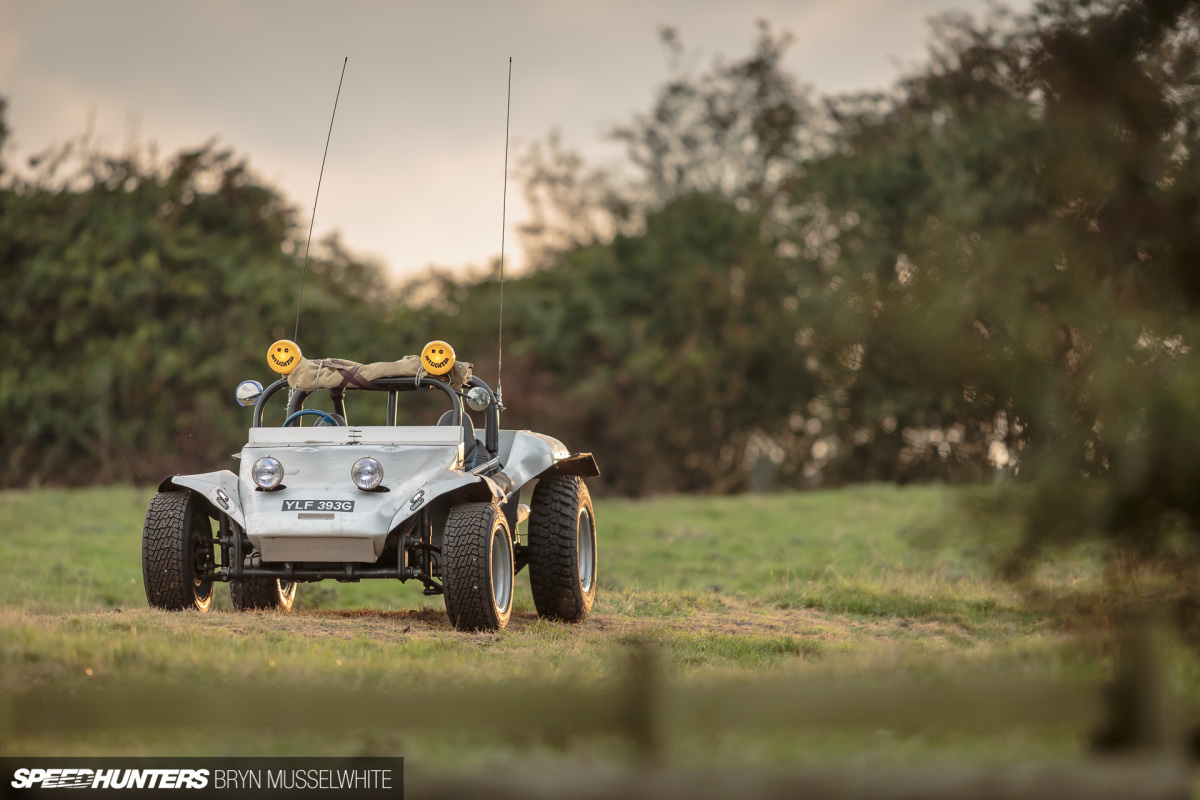 So there's my first moral: don't set yourself up for a fail.
I'm not talking about hacking the roll cage out, oh no, that needed to go. I grimace when I see a beach buggy without a proper cage; the shudder and flex from the shortened floor pan in a buggy with no rigid metal body bolted to it isn't great. If it flips, your face will act as the brakes as it drags down the road upside down. That's why I like roll cages.
No, just like selling the original engine without considering the consequences, the fail here was not having the right tools for the job. Every time I stole five minutes late at night to work on the cage, my welder would eat hours of time by not working properly, either tripping the circuit breaker in the garage or the wire would be rusty from having sat in a damp environment. A fully rewired garage and one new welder later and it was a breeze getting it all together.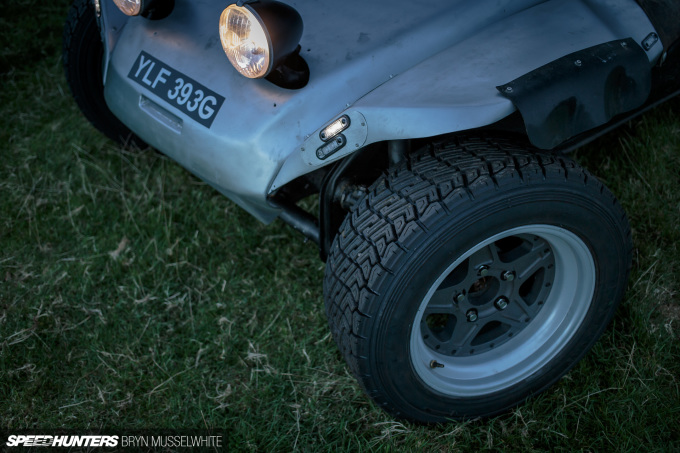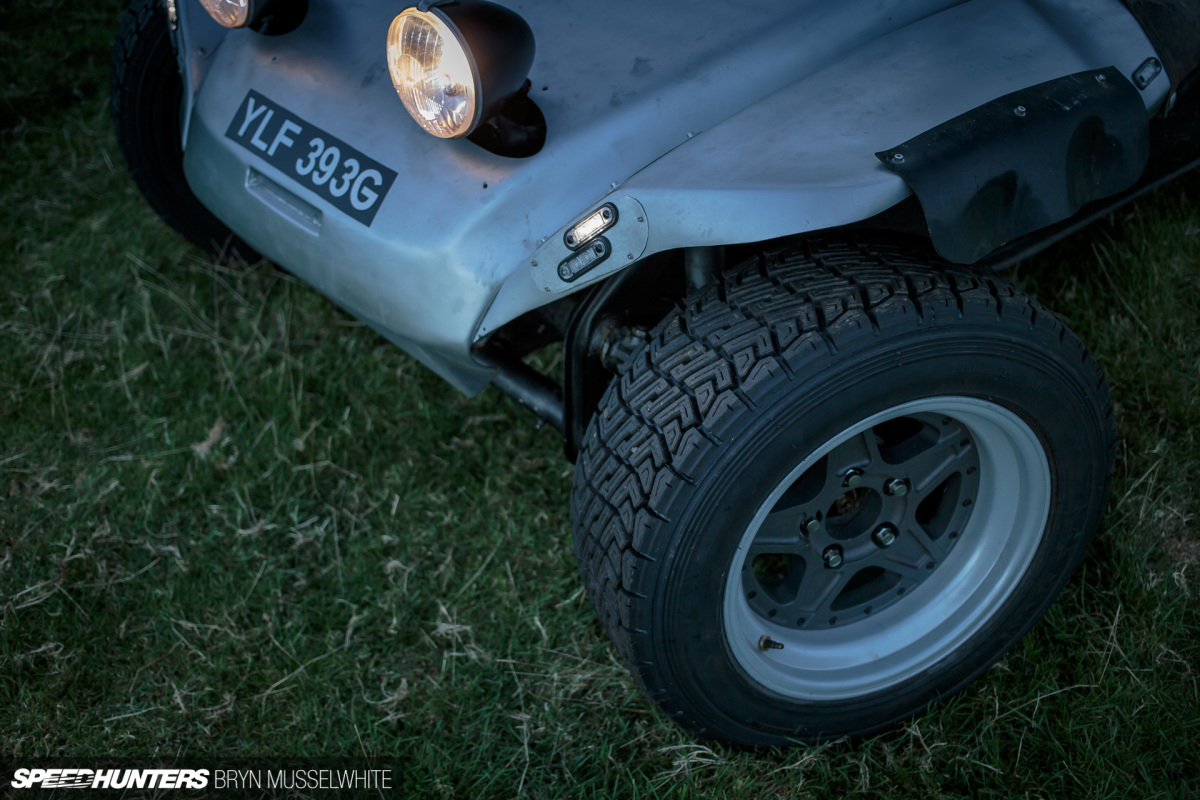 Slowly but surely I ate through the jobs. The front beam was stripped and rebuilt, with some leaves removed to make the suspension more supple. I took apart the three-piece Compomotive wheels I'd salvaged from a dumped kit car in 2000 and had them stripped back and powder coated, so they could sit on the shelf waiting for me to do the rest of the work… New brakes, rear suspension, engine freshen, dash – it goes on. Oh, and whip aerials, I mustn't forget them.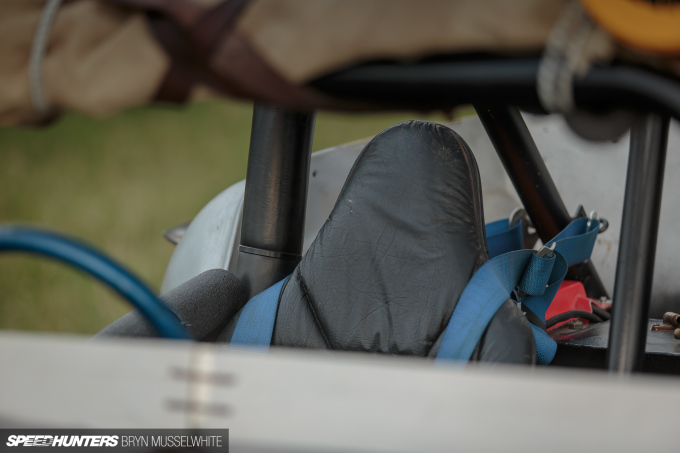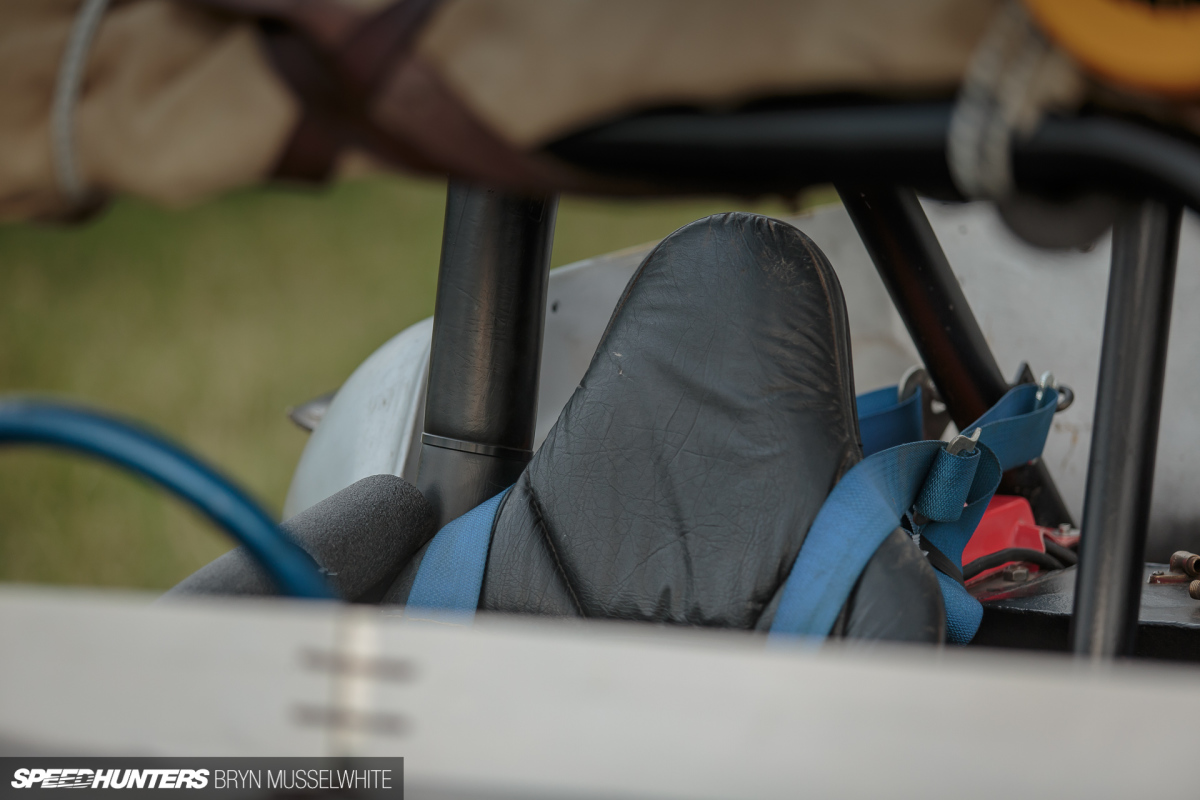 Then new seats, which again had sat around for five years after I bought them in the States and shipped them back in an old van. Because honestly, the buggy was never far from my mind. Through all those adventures and travels, cars and plans, I never lost the love for it. But having it in the garage was enough, until I began to realise it's actually not. That was a lie I'd conveniently believed for too long.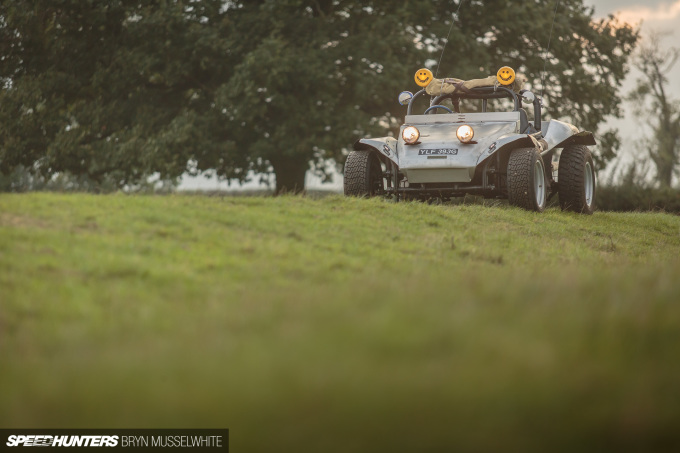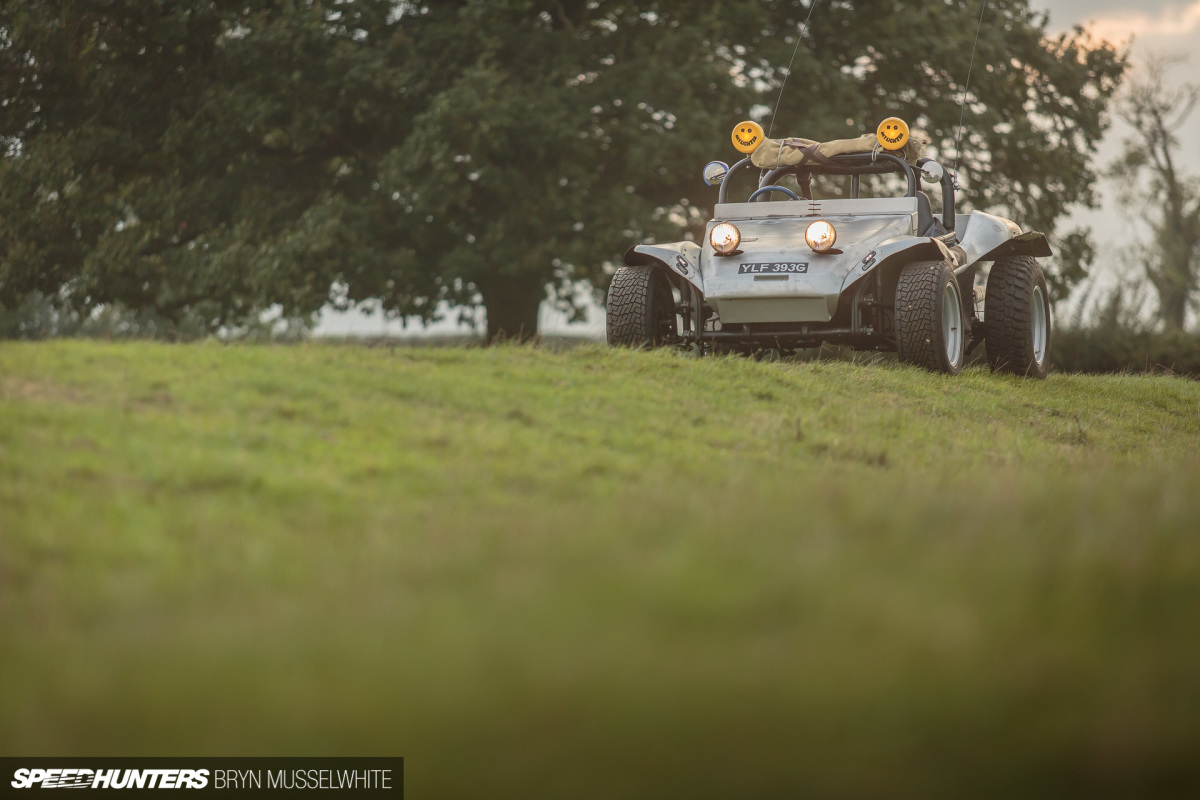 We all know that guy who drives around in a beat-up, 10-year-old daily but talks about his 'project' in the garage. The one he hasn't touched in four years and has sold so many important parts from (because they're being 'upgraded') that it's only worth scrap money now.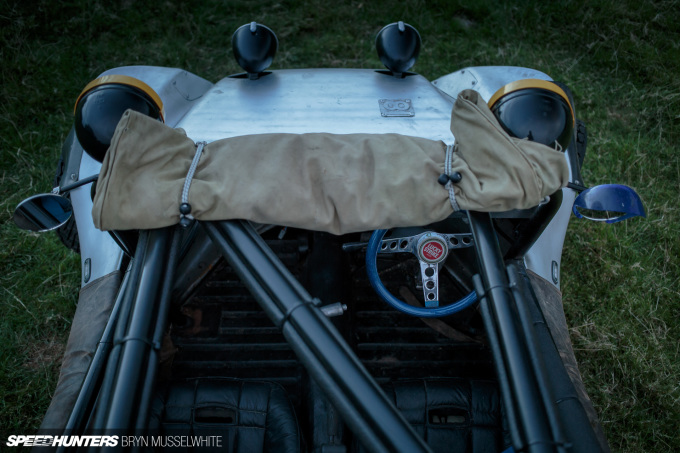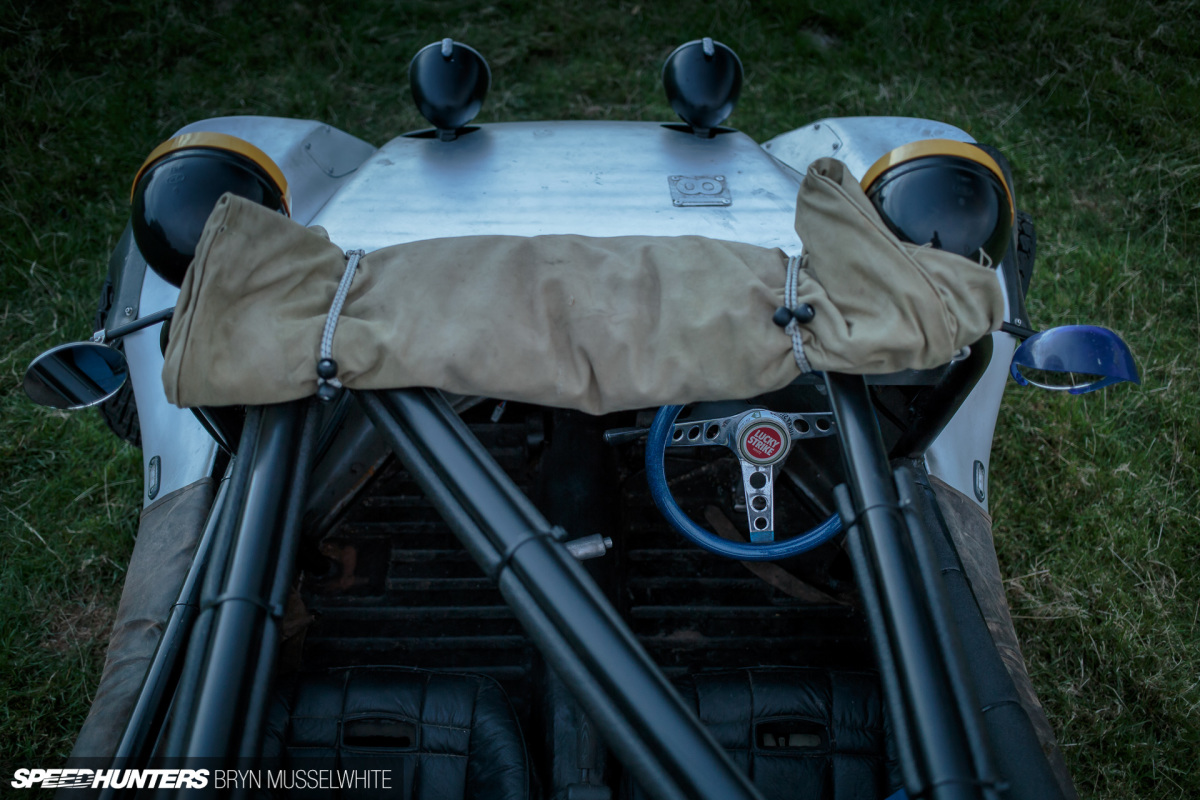 But still we hold on to them. It's like half killing something you love then chaining it up in a cellar, just so you can ignore it but brag to your mates you have it. For me, and I'm sure for a lot of you who know what I'm talking about, it's because of the memories and the attachment you have to them. Like if you sold the car they'd evaporate from your brain.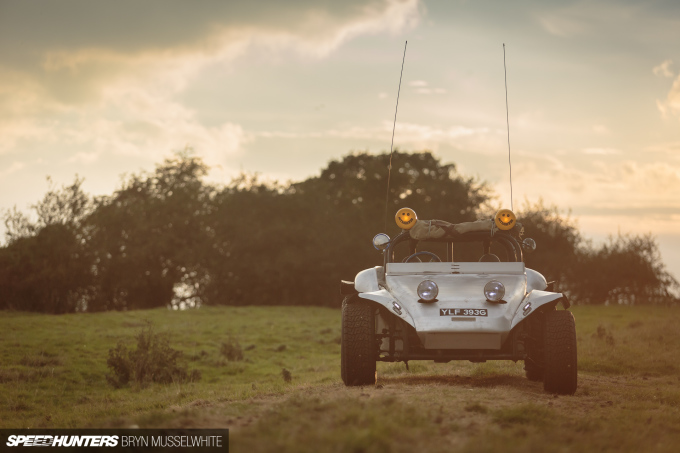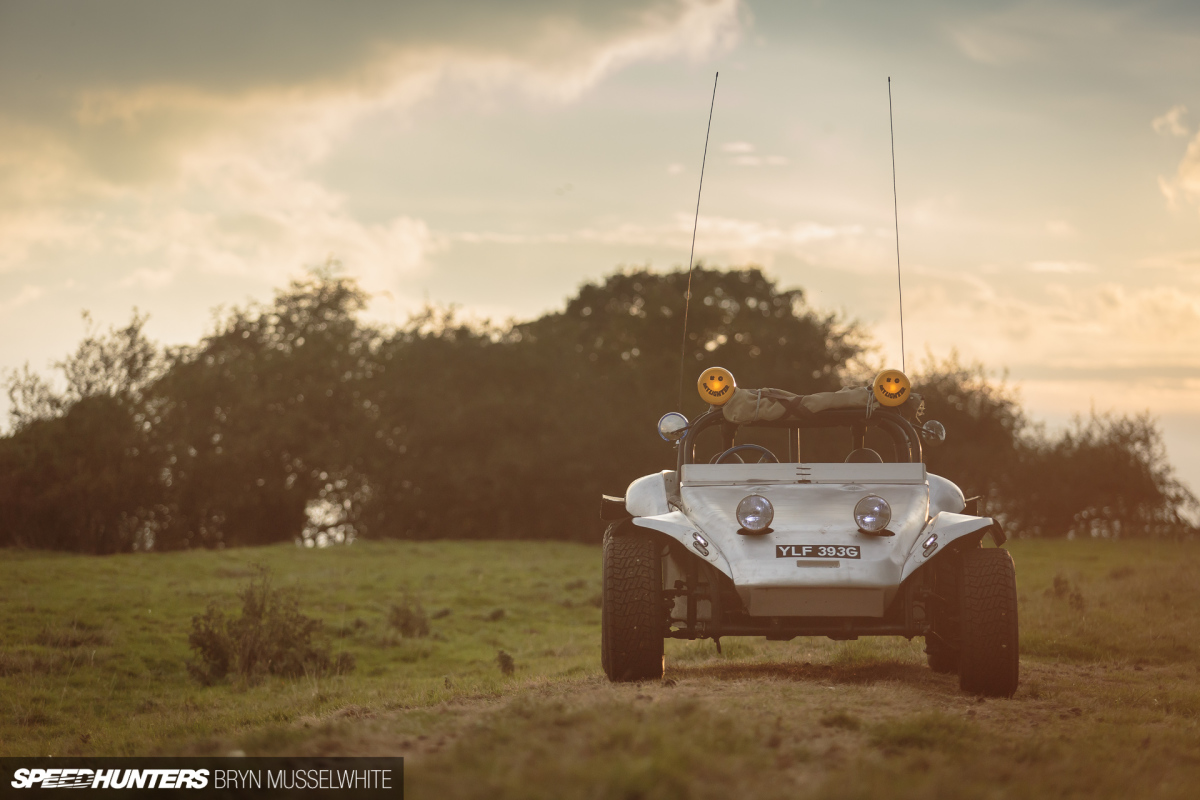 Yet, after a while you realise you're damaging those memories; disrespecting them. So you either admit defeat and sell up, or you rebuild.
Never Go Back
This is where I'm at now – I've passed the last stage of the build over to a couple of friends who build vintage and classic race cars. The old wiring loom was put together by a dear friend who did most of it with a wicked hangover on Sunday mornings a long time ago; it was a tired mish-mash of whatever wire we could salvage from other projects. When it comes to wiring I have no interest (skill either). None. Zip. Zilch. So over it went and I now have some very trick bits like hidden immobilisers and LED lights. There's even a 12V USB power socket, because the last time this was on the road a phone charge would last three or more days and sat nav was a mate with a map.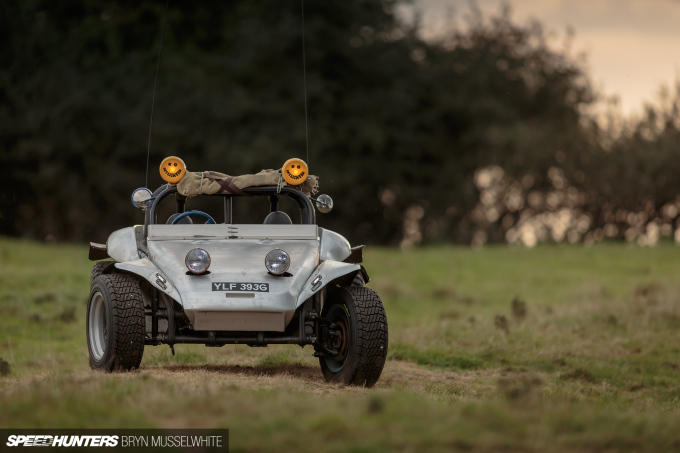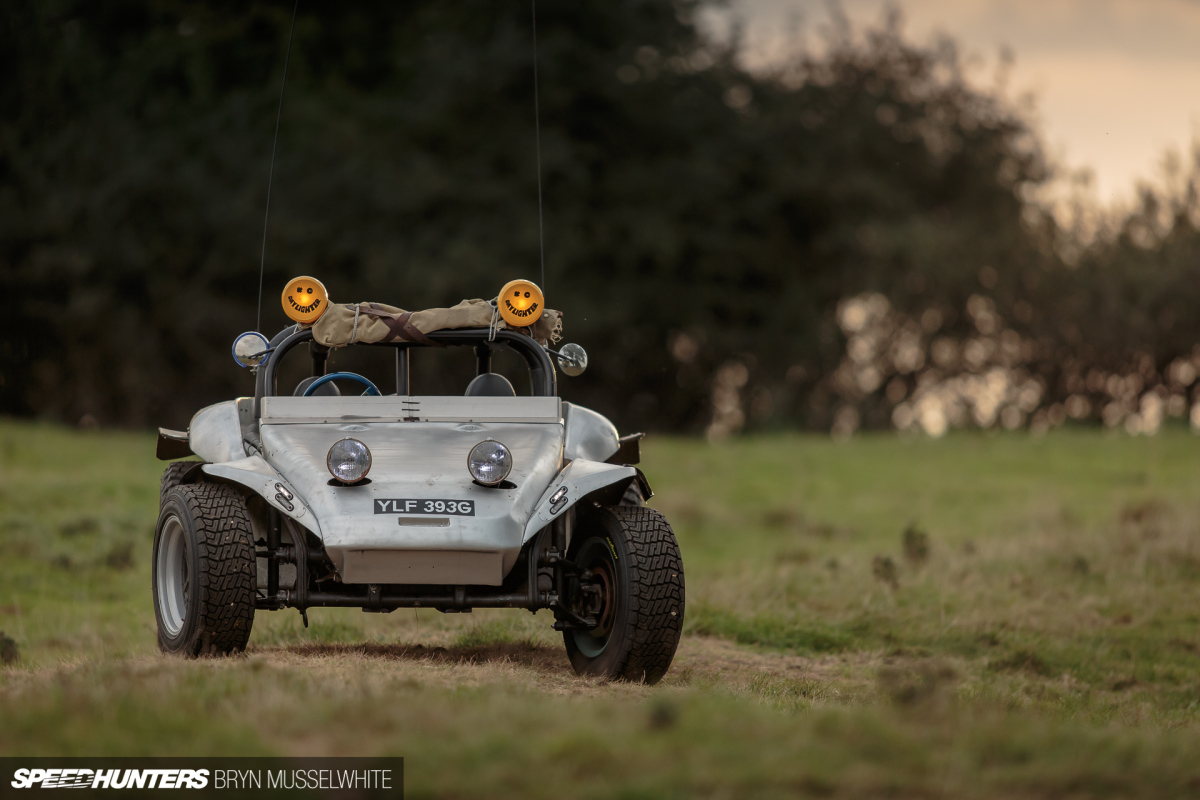 Yesterday I ordered some new tyres for it, and after they're mounted on the wheels all I have to do is bolt the seats in (now 8 years after I bought them!), clip the harnesses up and bolt down the bonnet. Then roll it around for an MOT test and see what it fails on.
Okay, so we did that and it failed on unequal brake balance and the odd perished bush (perished from lack of use rather than being worn). It's so close I can feel the bugs penetrating my eye balls at 50mph.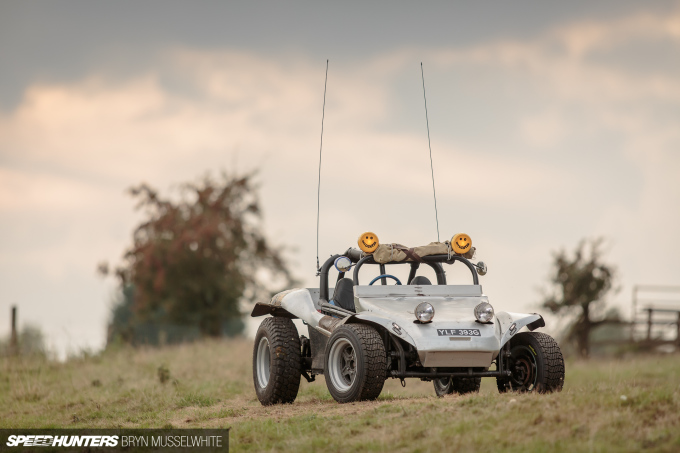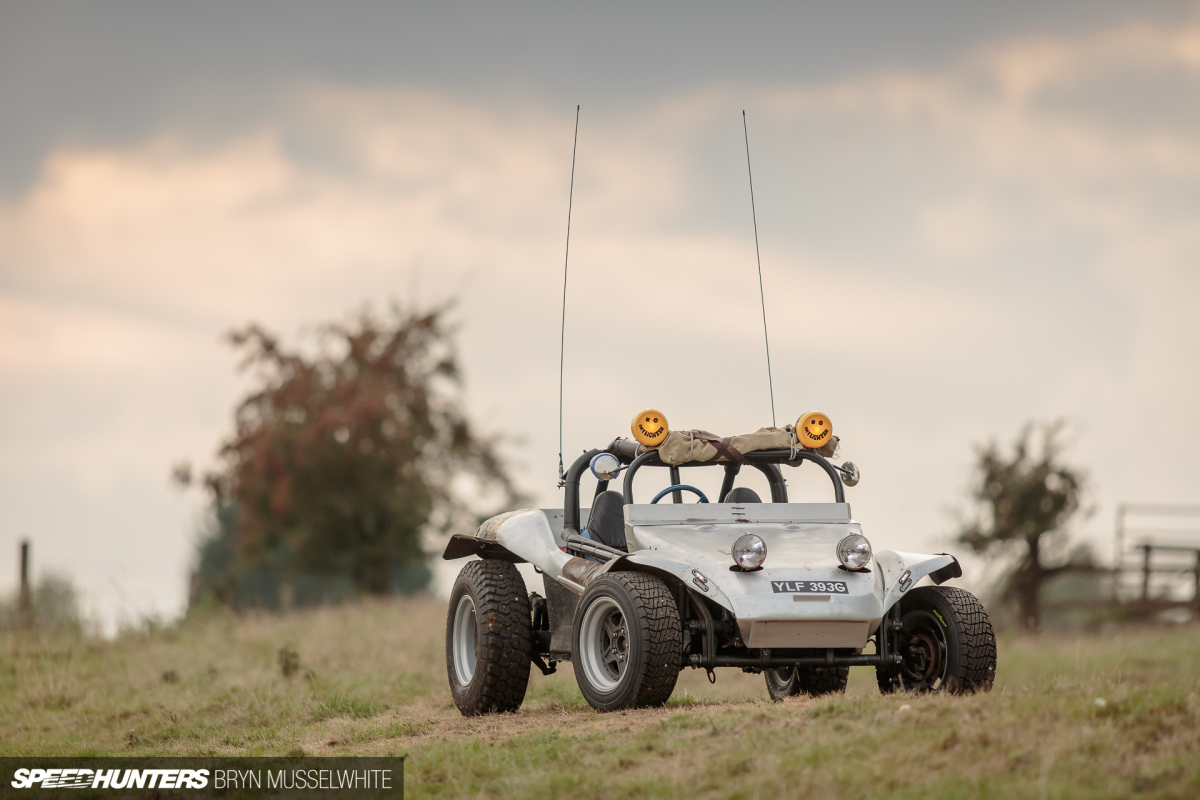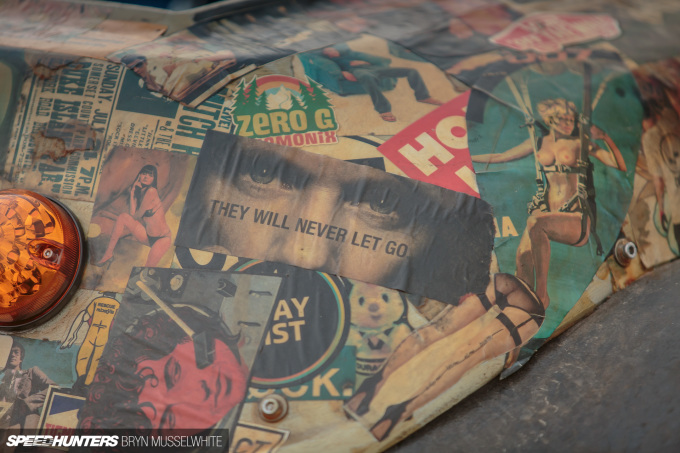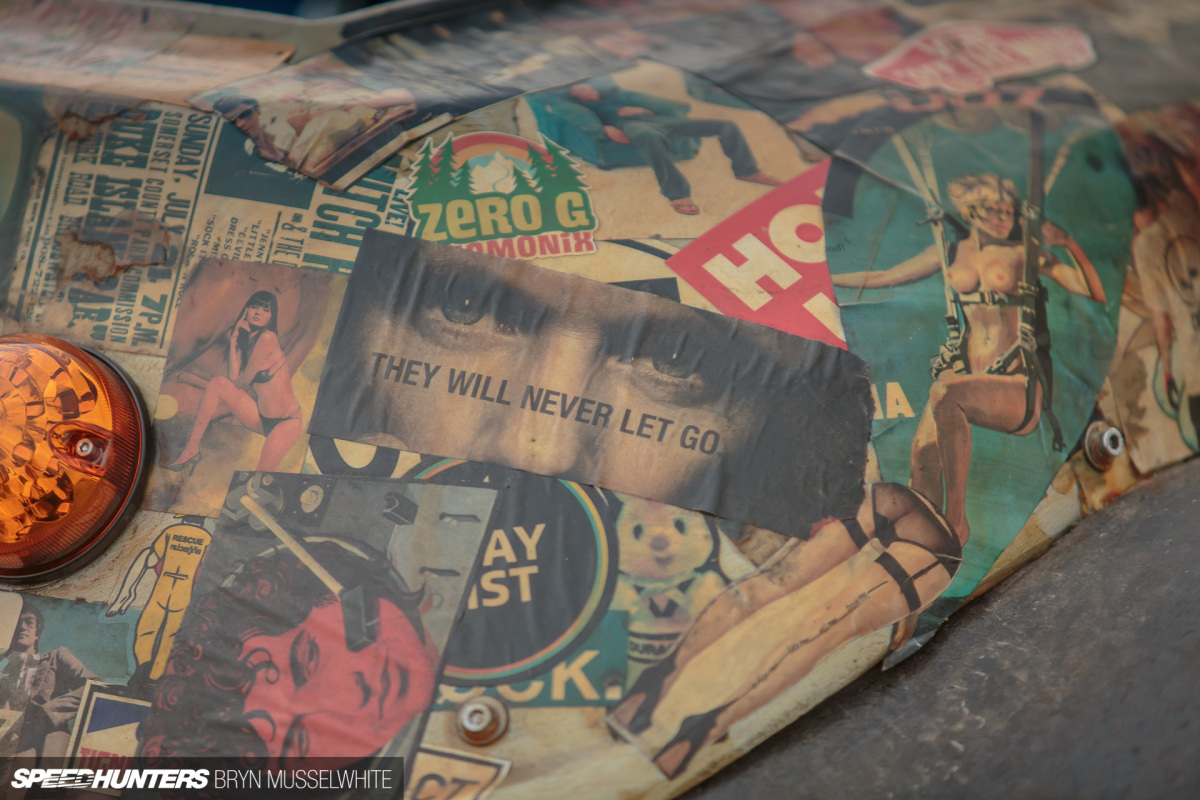 Will it feel the same as August the 12th, 2002 when it finally hits the road again? Probably not, but that's no bad thing. Times have changed and so have I, and it's only right the buggy changes too. One thing I'm very glad about is I've learnt to change and realise what's important. If you have a project, any project, be realistic with it and it will reward you.
Be unrealistic and you'll try and put nearly two and a half times the stock power through a stock clutch, gearbox and diff, before blowing the crap out of all of them and then getting to admire your failure everyday when you walk outside. That's the Volvo right now. But at least it's sat on a fresh sealed driveway to my garage; not all the building money is being spent on fancy-pants light fittings and kitchens.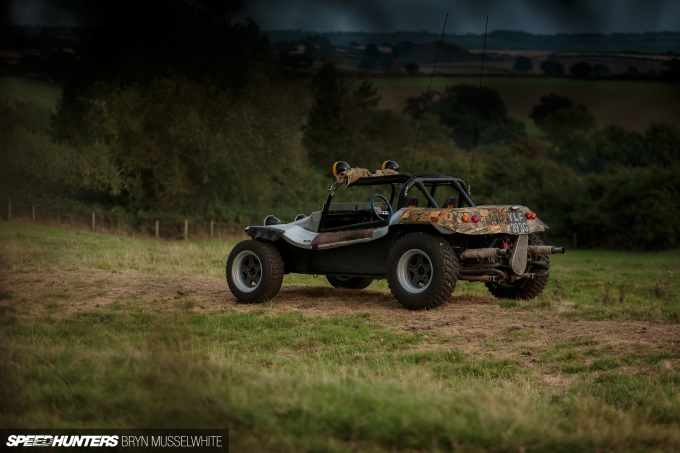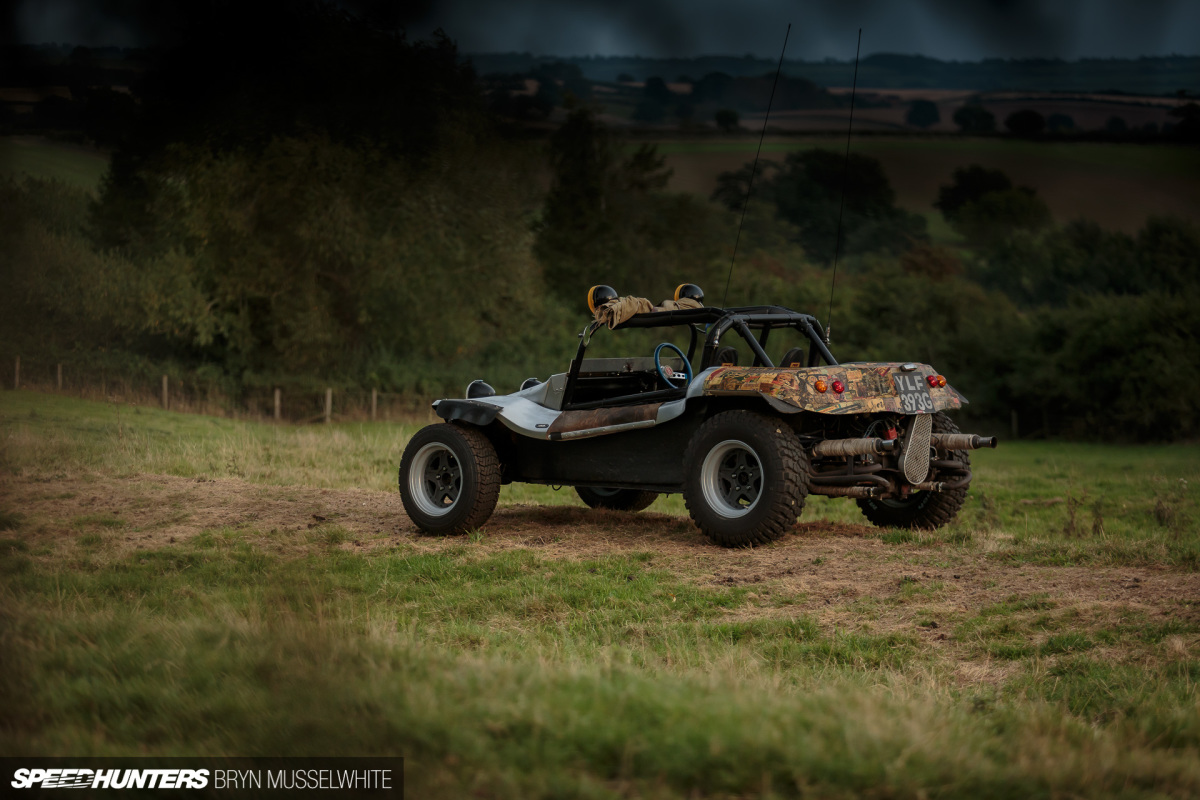 But as ever, I only have myself to blame. I nearly got that tattooed on my left arm, so when the right one gets cut off by accident, I could remind myself why. Oh, and I'll tell you about the '64 Cortina another time… That started with a midnight internet search, involves a 2500 mile road trip and making my own eyes bleed.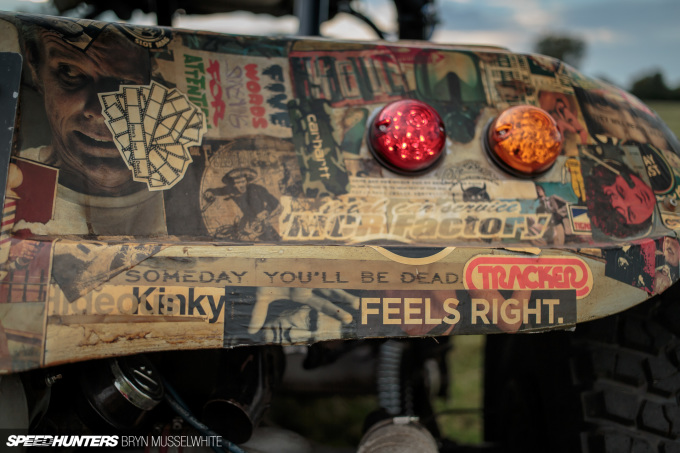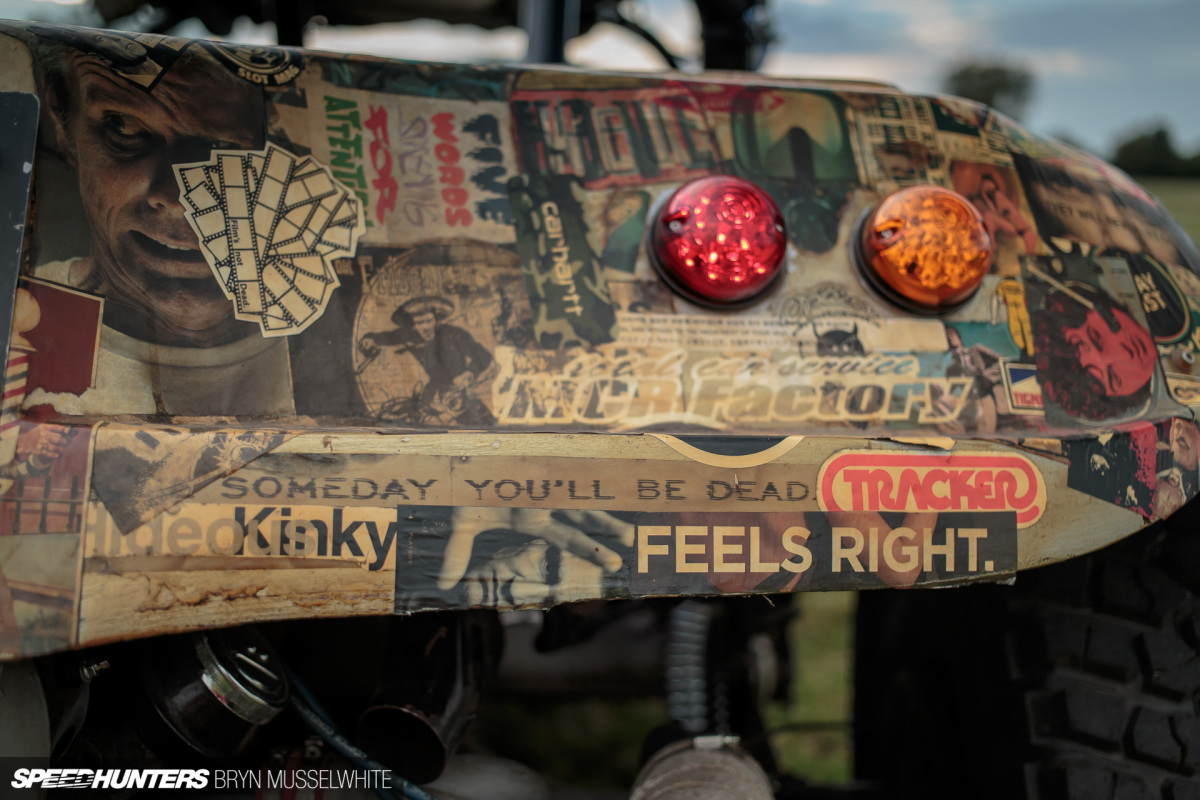 I wonder sometimes how I'm allowed out on my own.
Bryn Musselwhite
Instagram: twospeedbryn