The Final Round
Formula Drift Irwindale is arguably the most important and largest professional drift event in the world. This year was no exception as the championship was decided during the Top 16 rounds of competition.
Here is a collection of my favorite images from the Formula Drift season finale.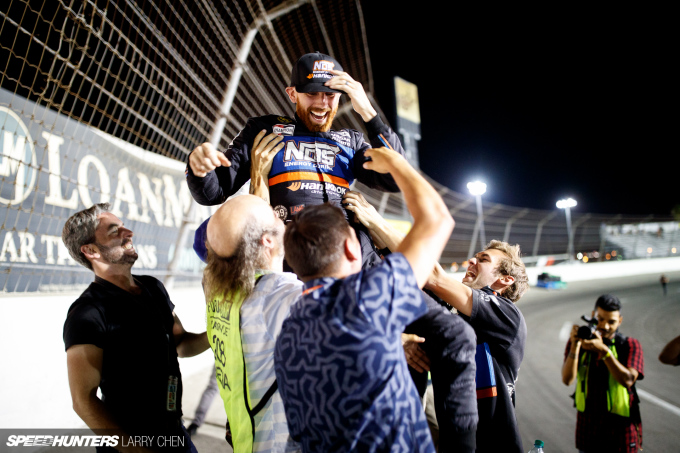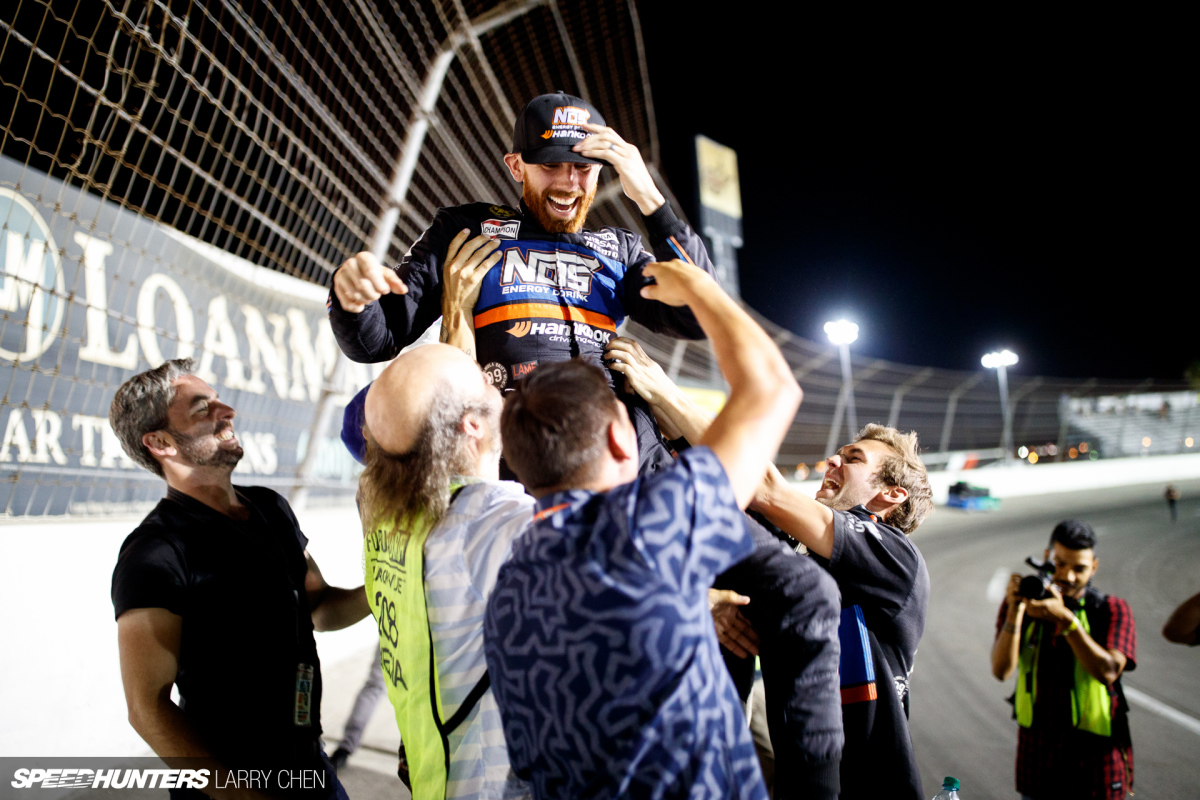 Chris Forsberg is the 2016 champion and also the first driver to get three Formula Drift Pro championships under his belt. I guess you can say he was pretty happy.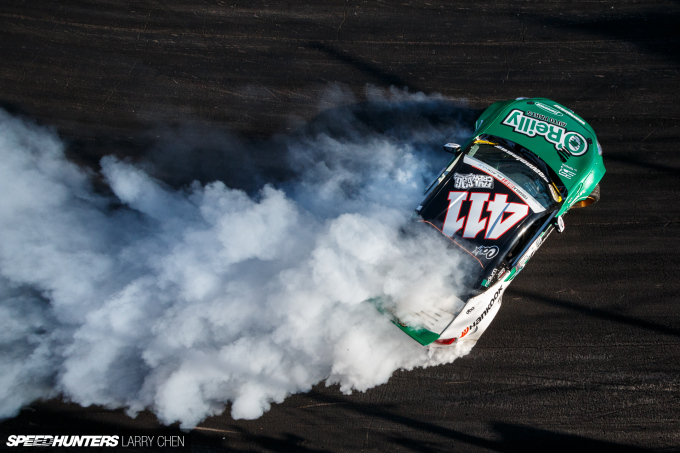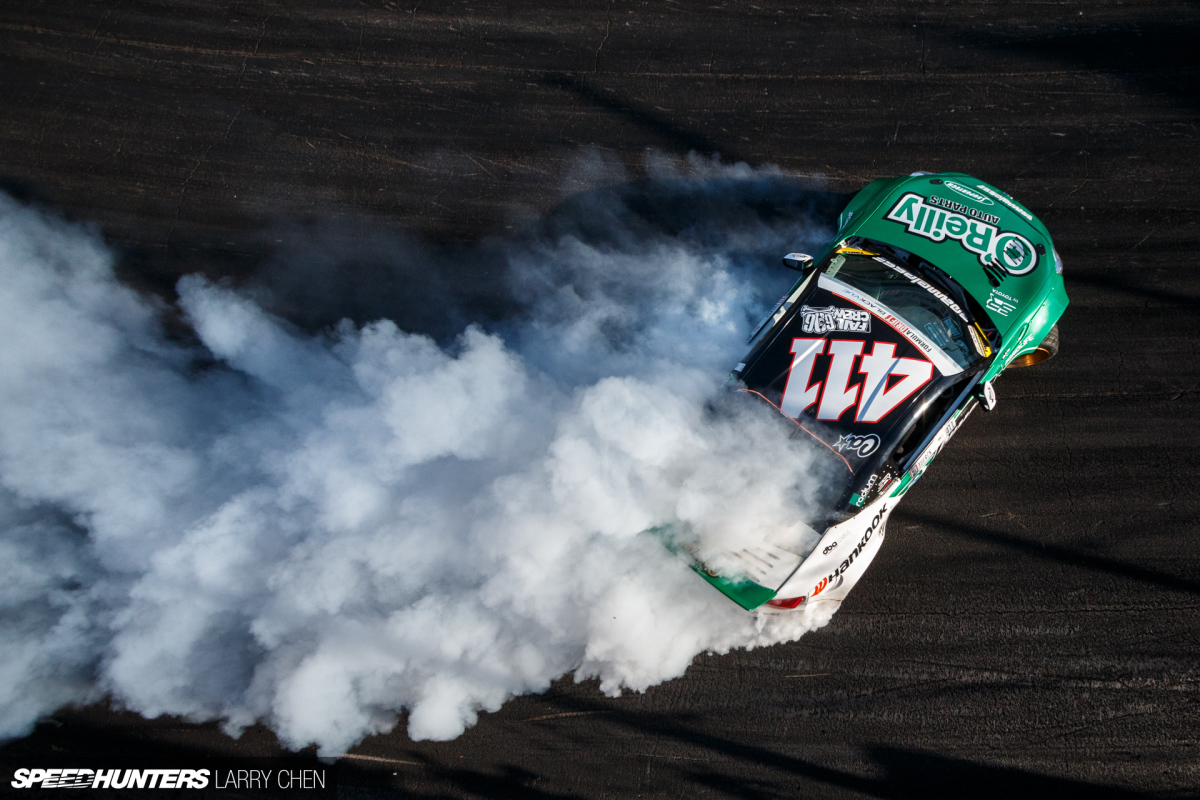 I love shooting at Irwindale. Because it's the final event of the professional season, all of the drivers are pushing as hard as they can.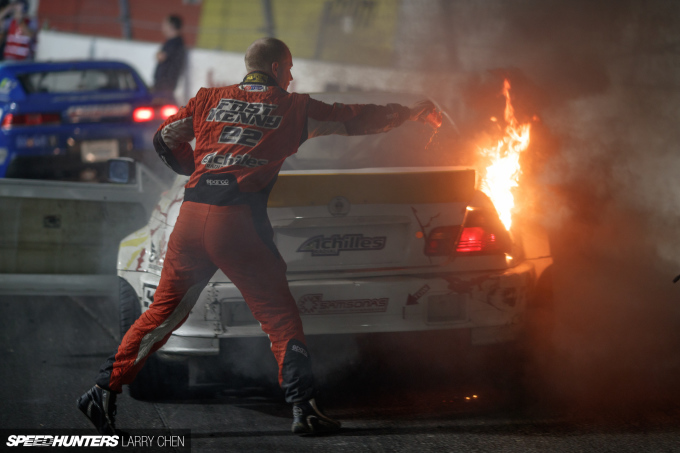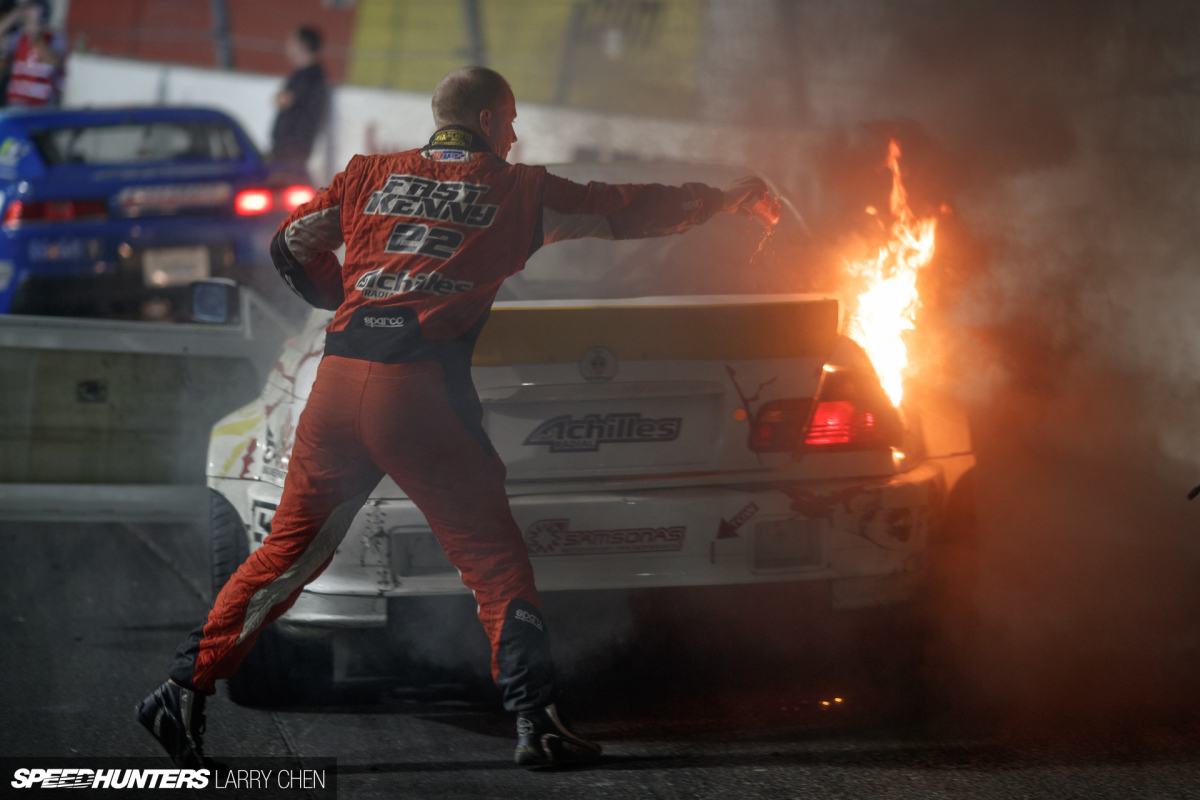 Kenny Moen's car caught on fire while waiting on grid, so he jumped out, grabbed a can of Coke, and used that to try to put out the flames. What a boss.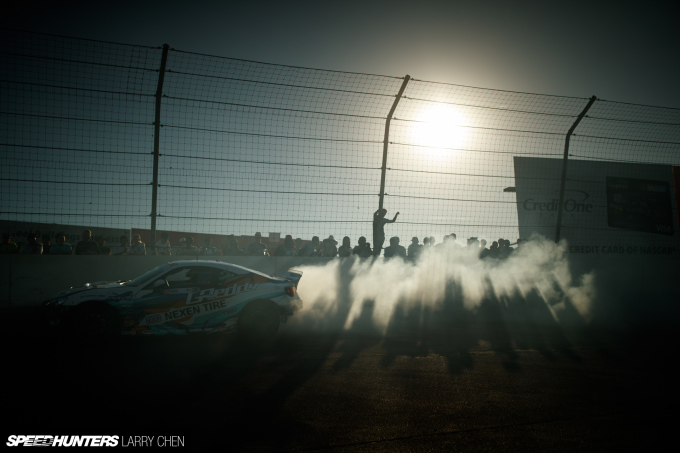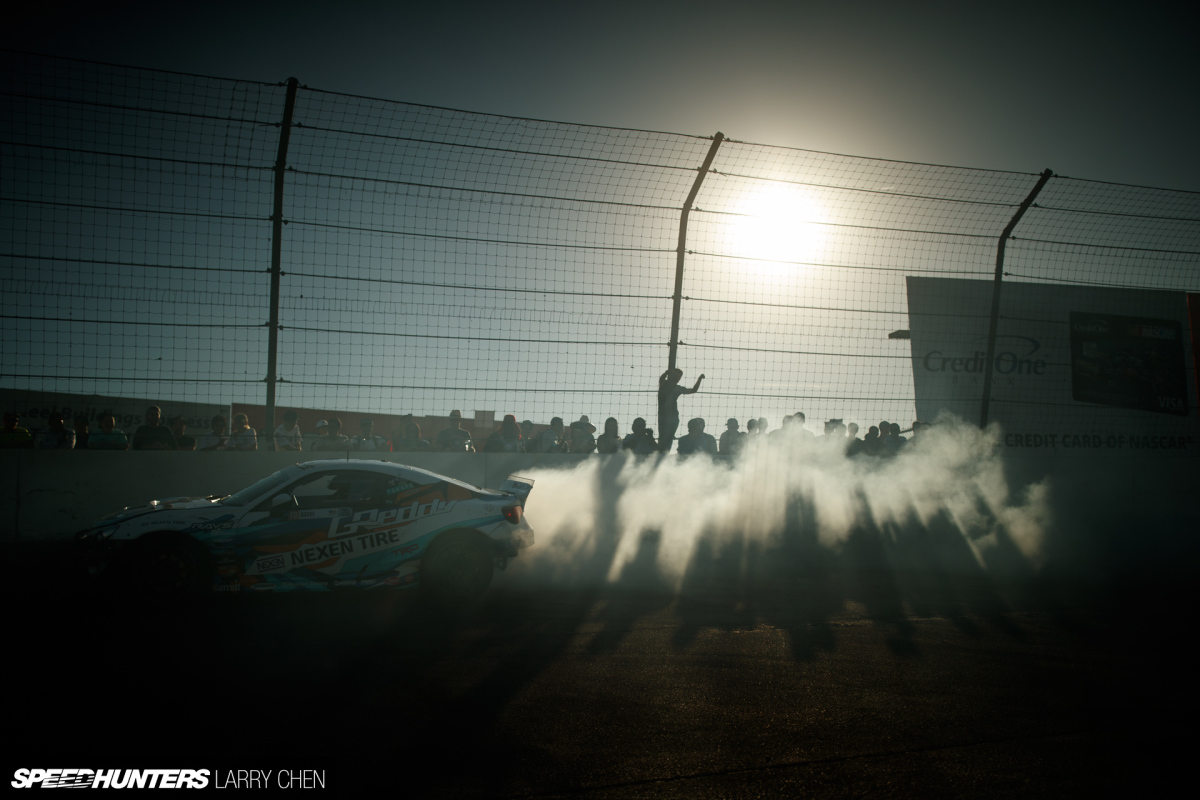 Ghosts of Irwindale past. This race track has gone through so many iterations over the years, but one questions still remains: when will be the last time we get to see drifting on this track?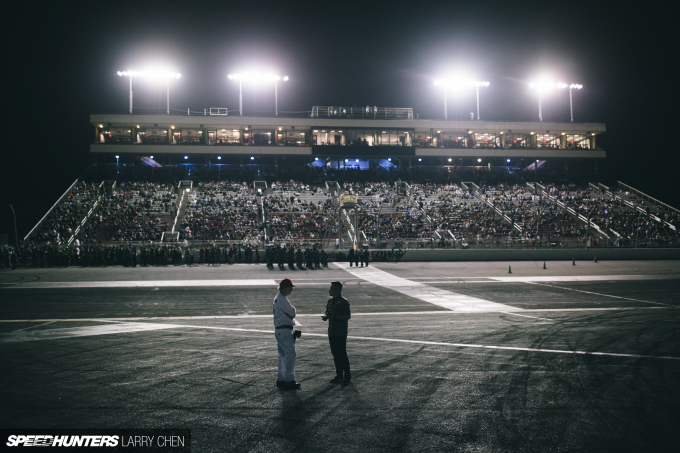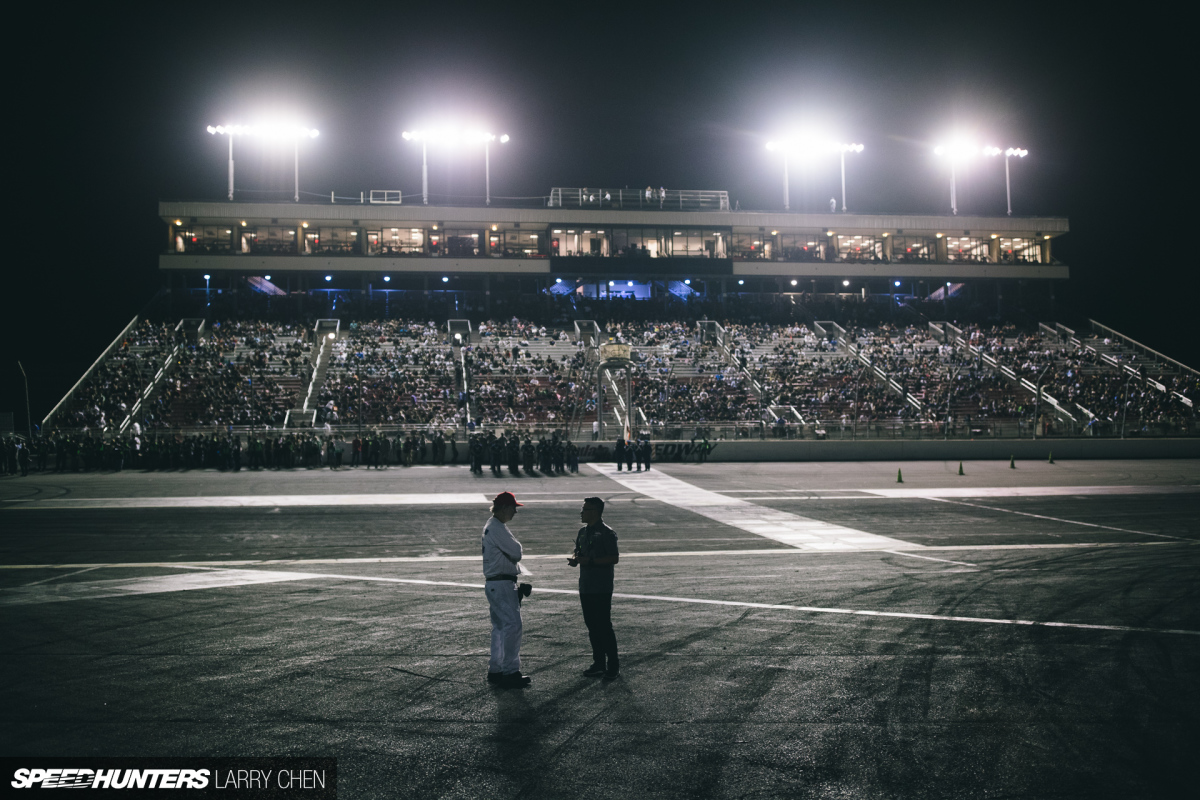 My favorite moment at every FD event is right before Top 16 introductions. It's quiet and the crowds are just piling into the stands; it gives me time for a little breather.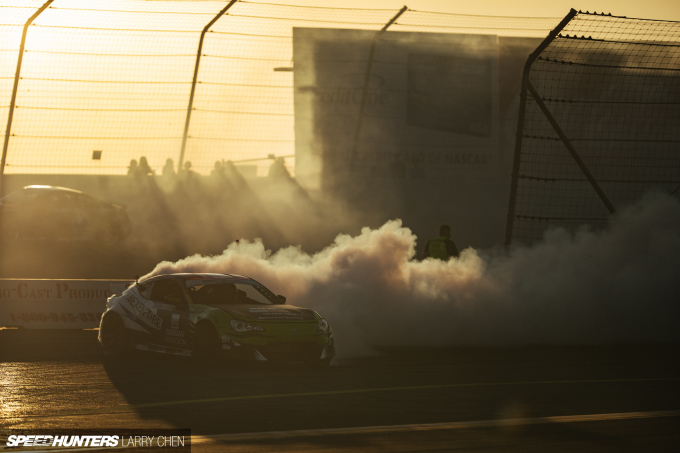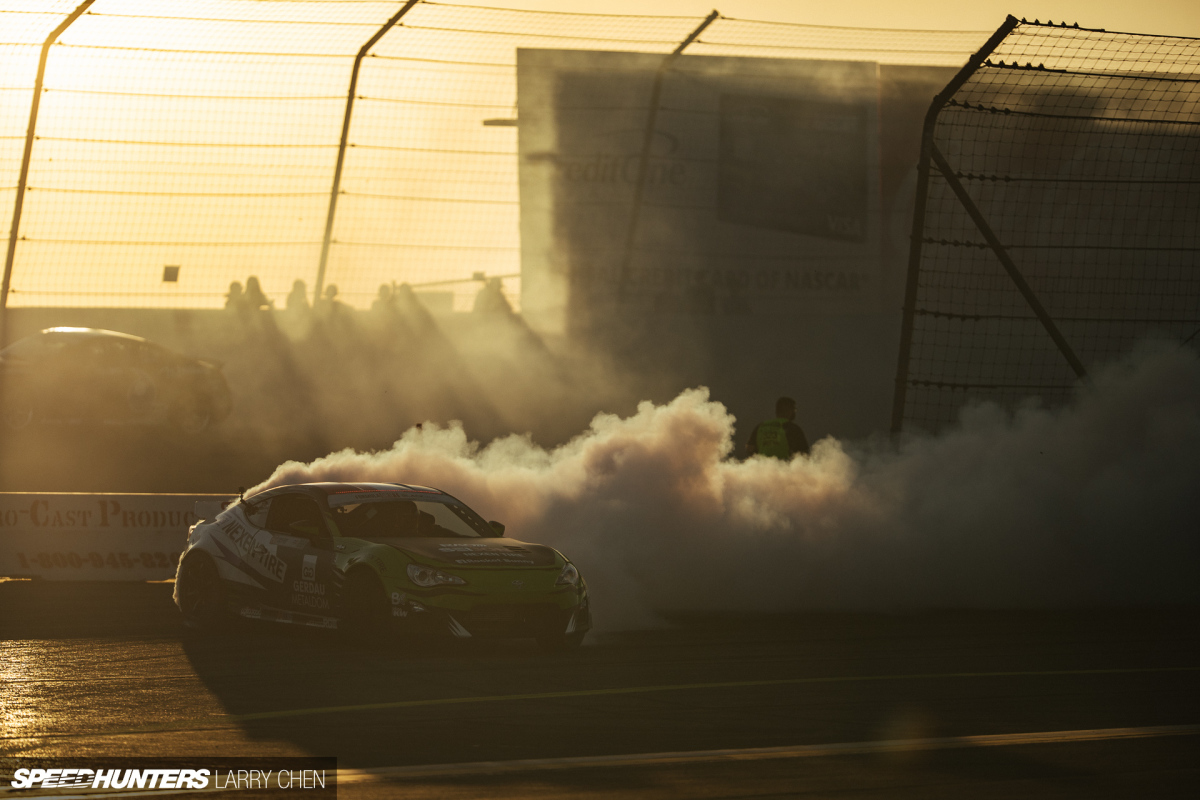 It's rare that we ever get to run during sunset, and that is one of the reasons why I love shooting at The House of Drift.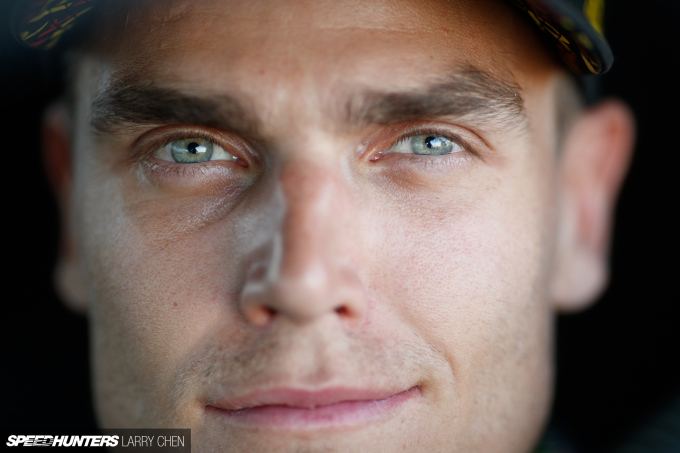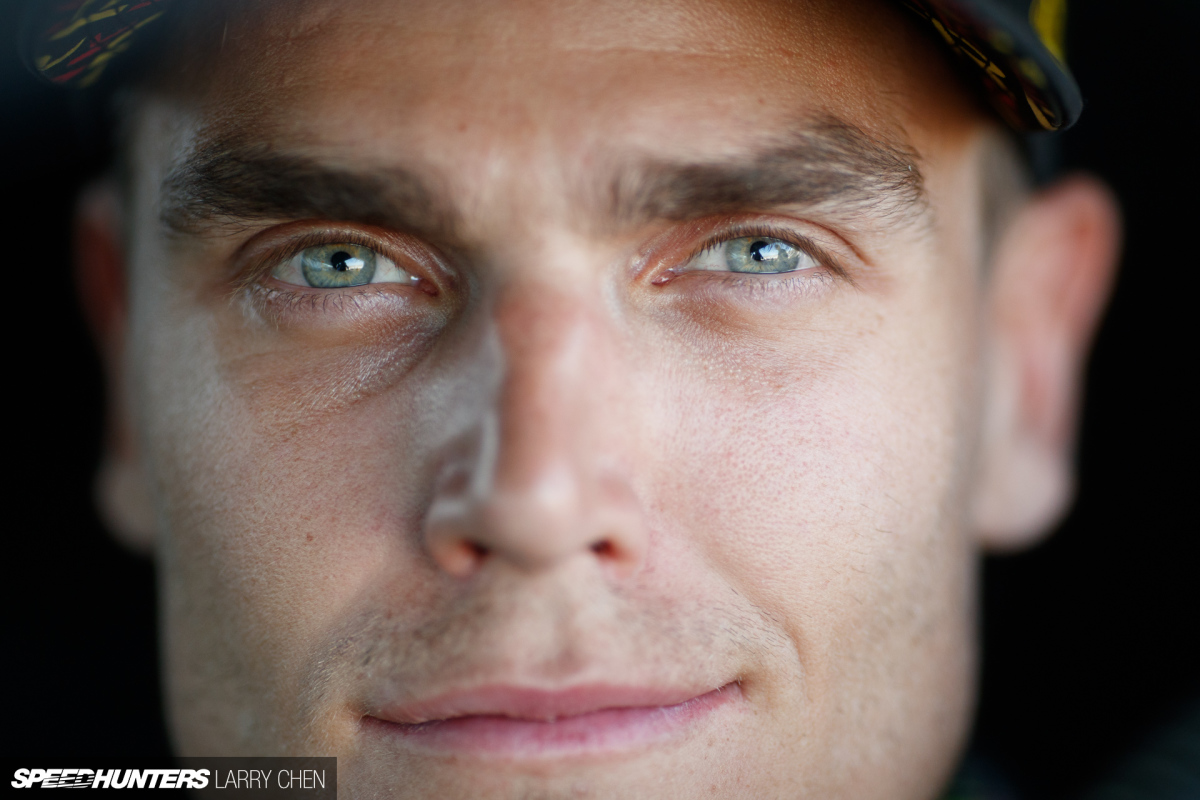 Isn't he dreamy? Fredric 'Norwegian Hammer' Aasbø – stealing your girlfriends' hearts one at a time.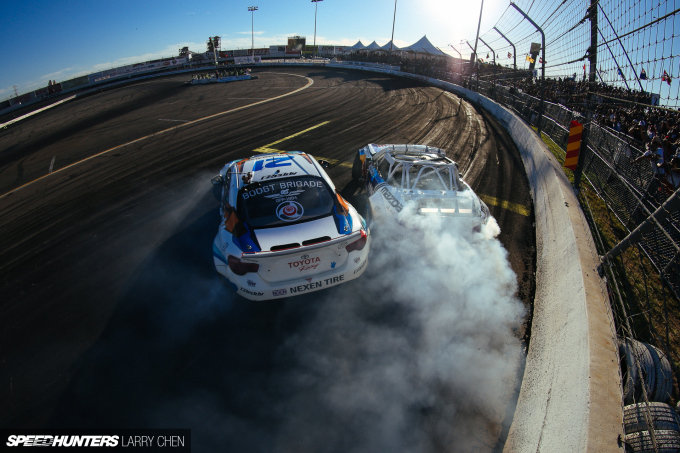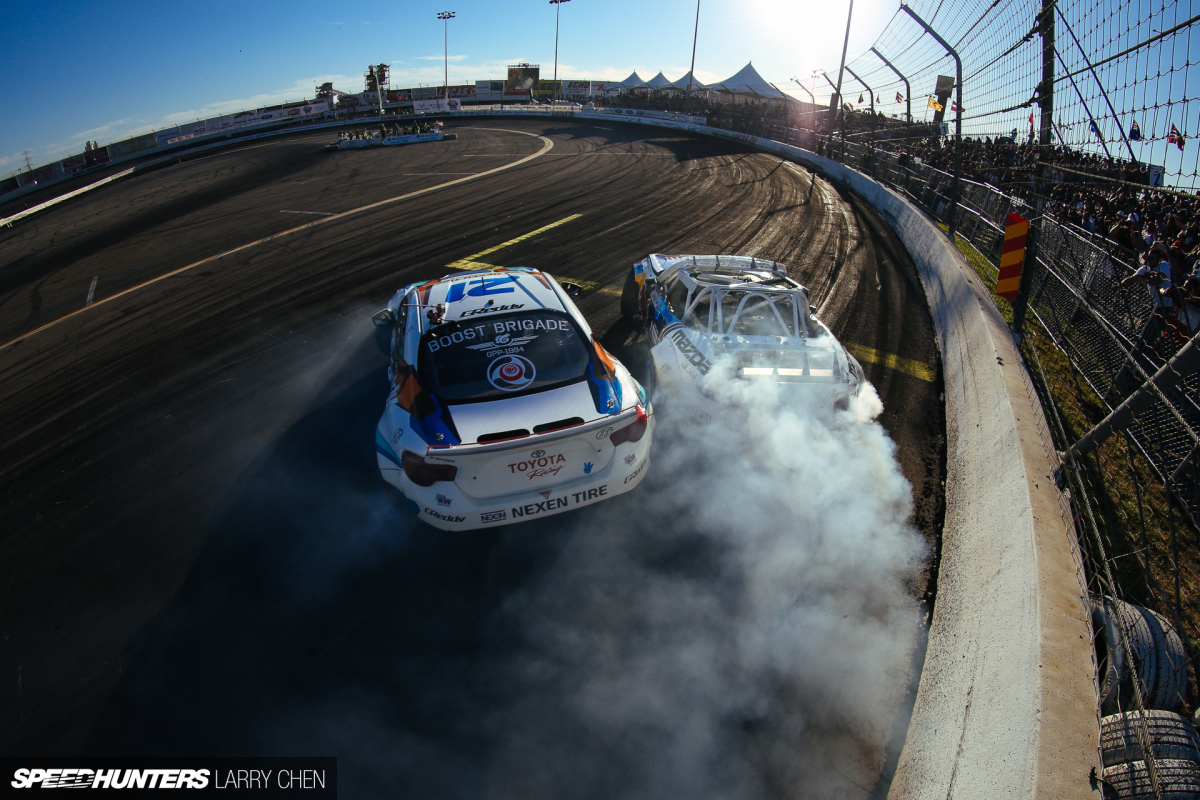 One of the craziest battles of the event was that between Mad Mike Whiddett and Ken Gushi in the Top 32. Gushi really put it all out on the line for a shot at the Top 16.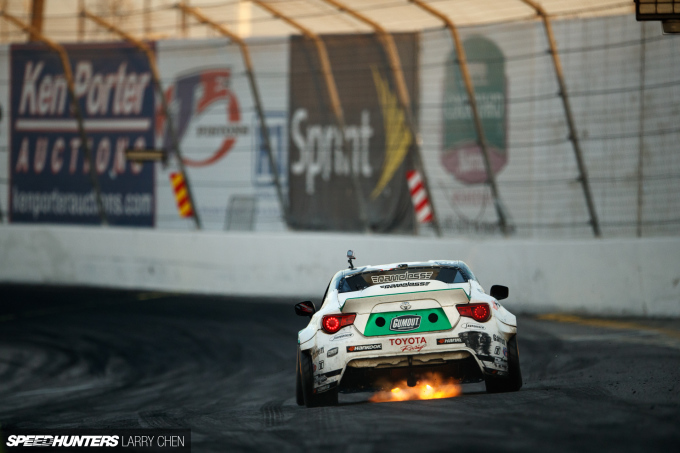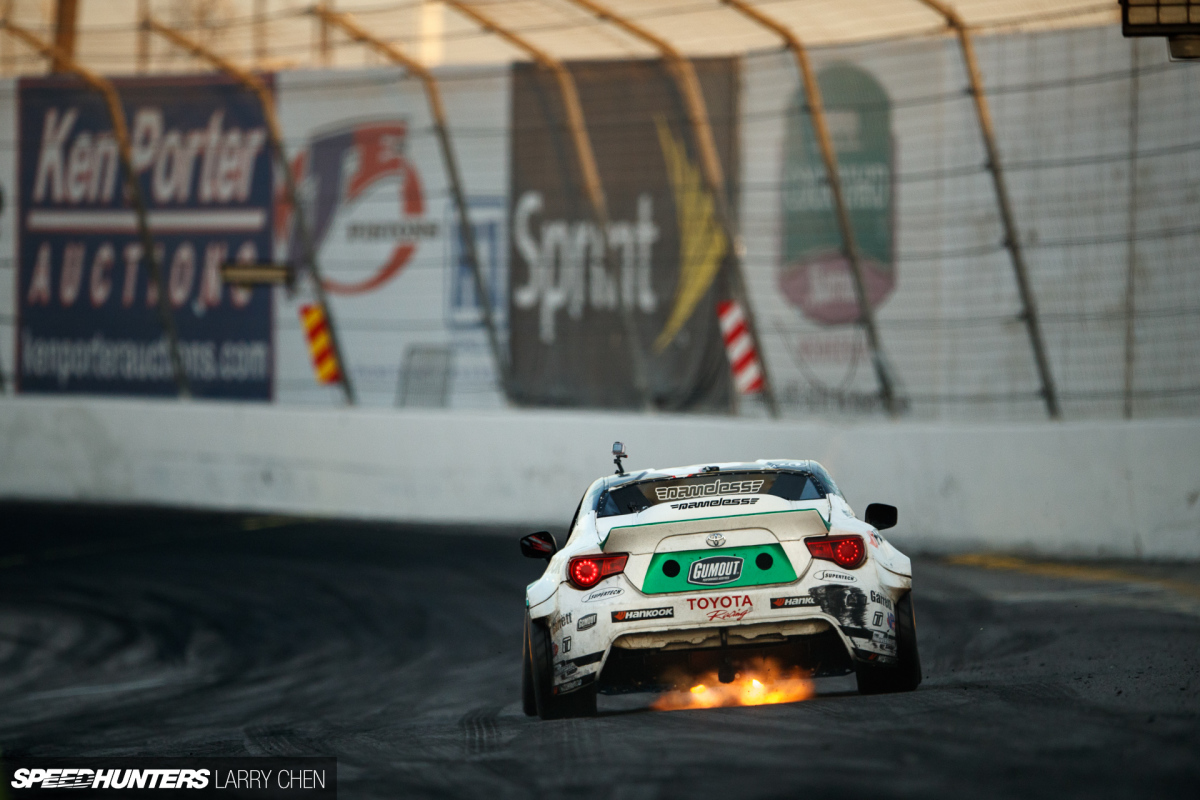 There's something about Ryan Tuerck and fireballs – he just can't get enough of them.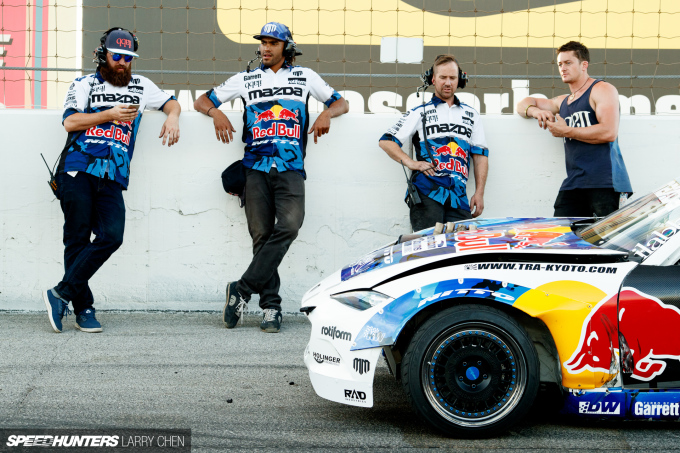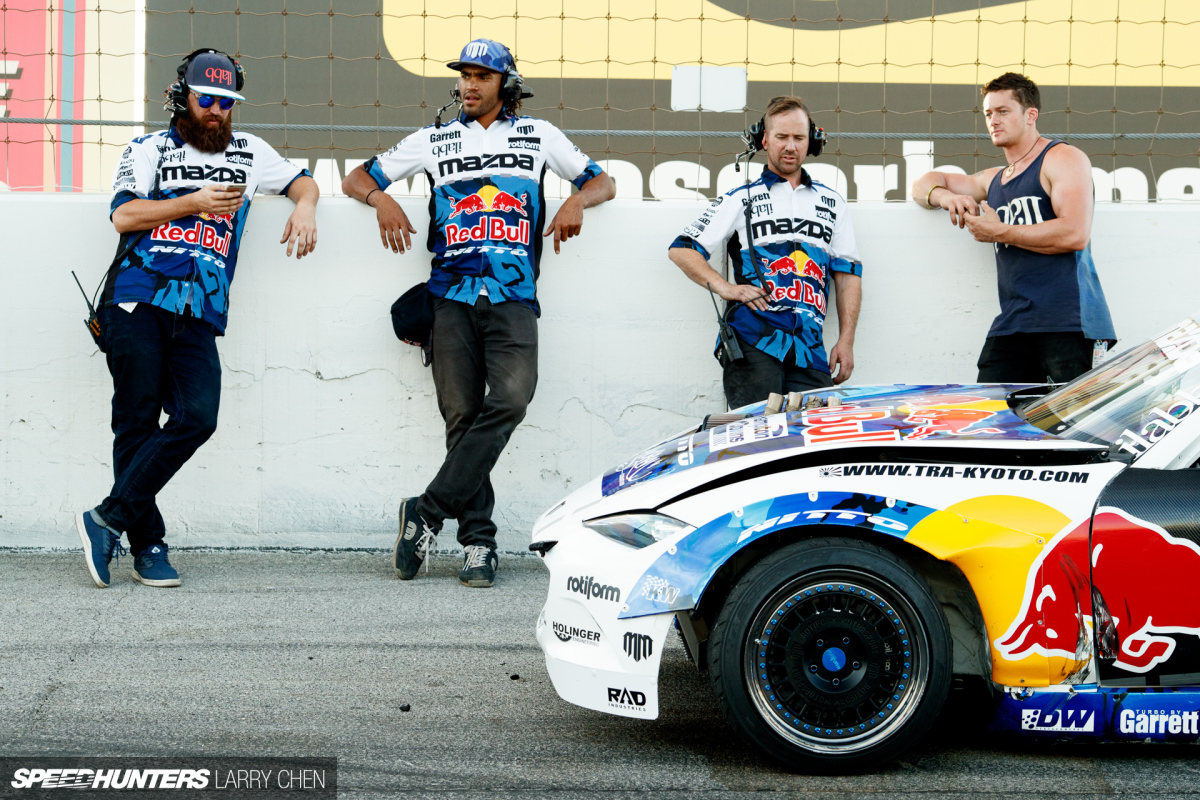 The boys are back in town.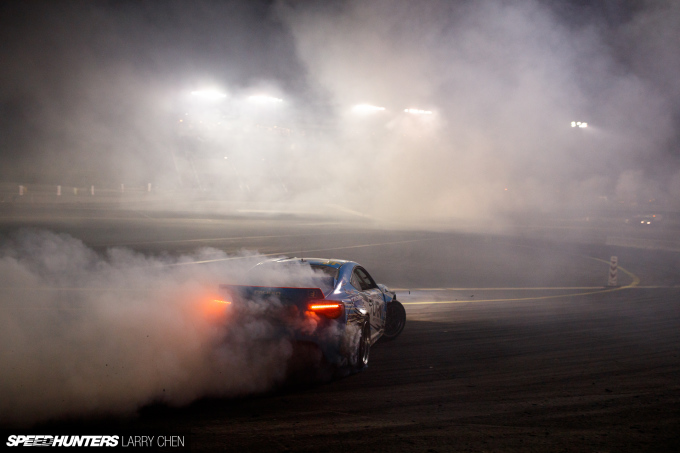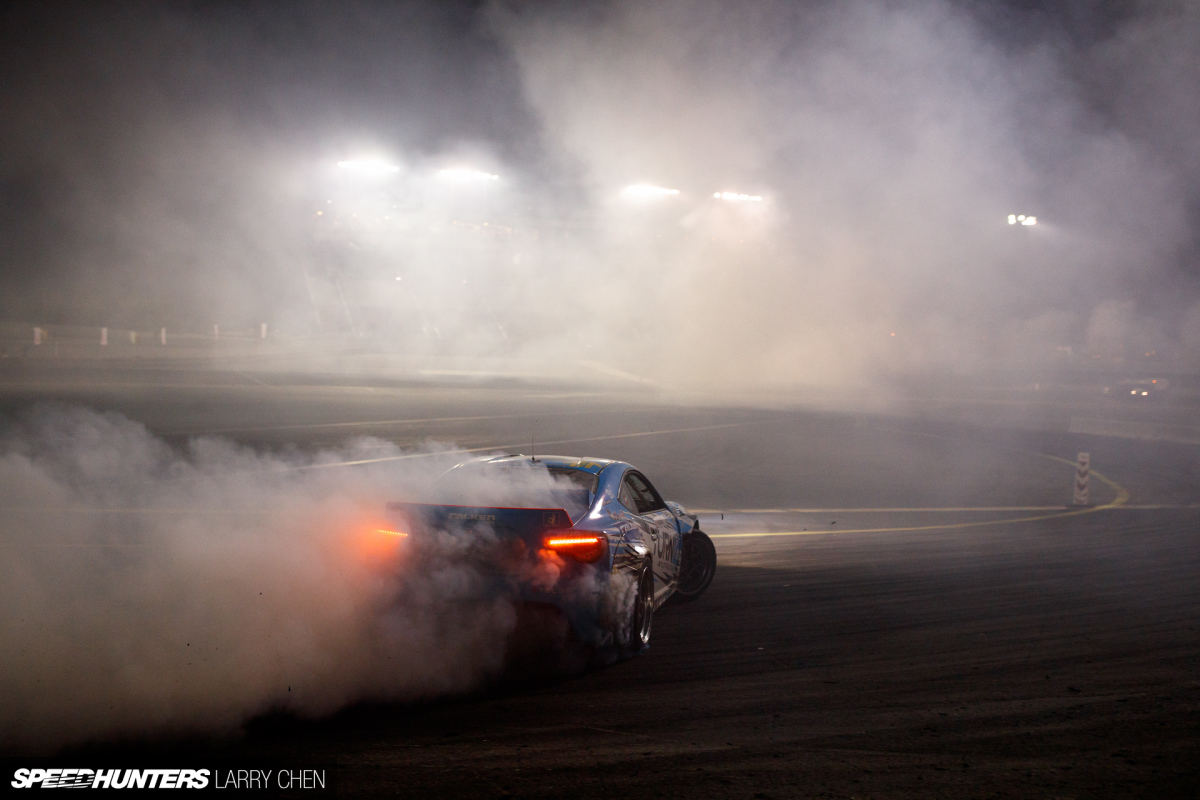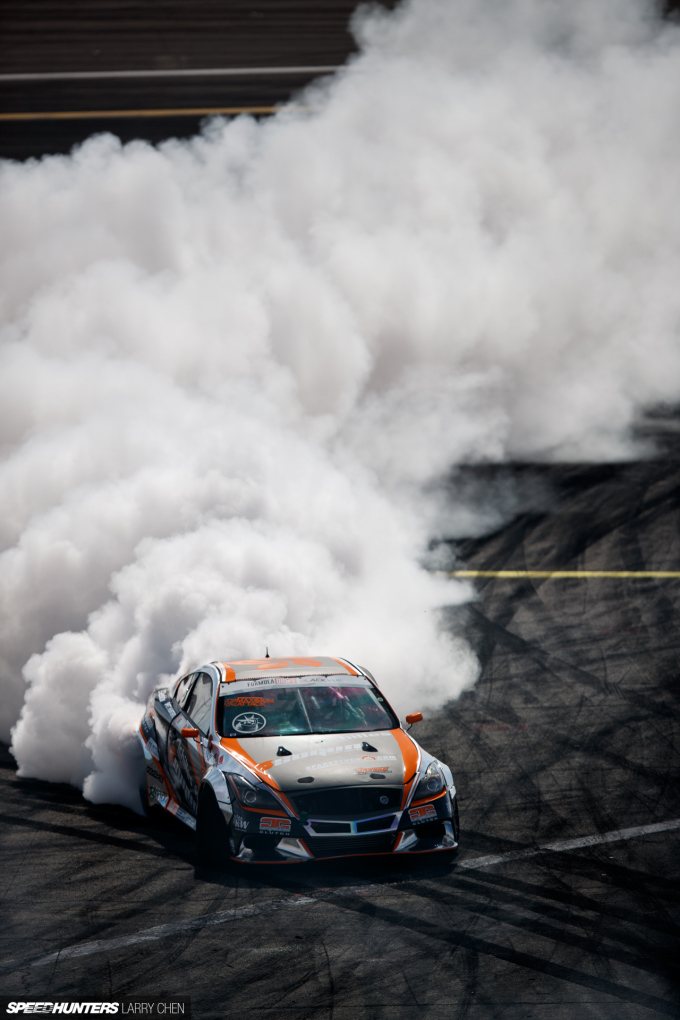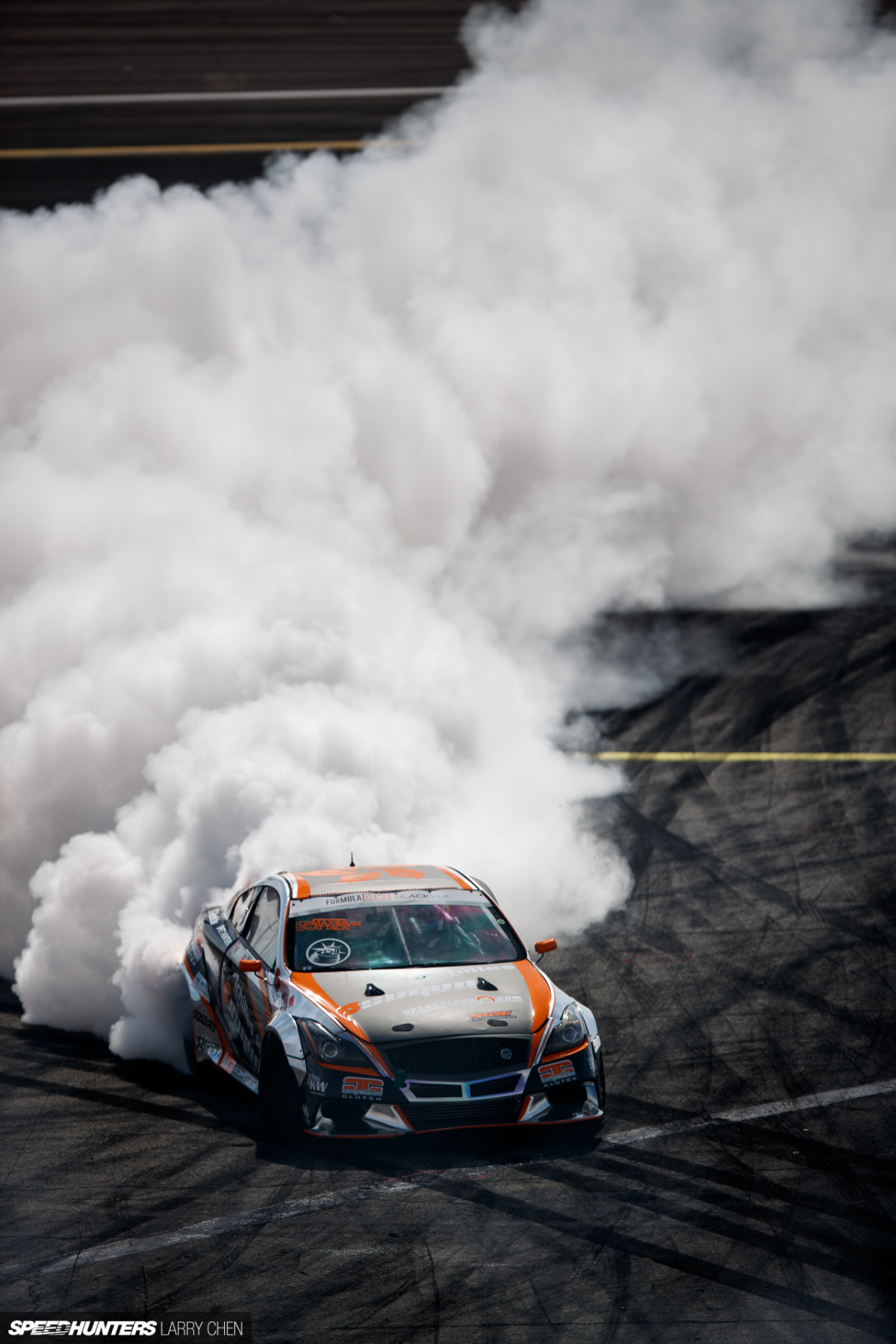 The definition of a cloud maker.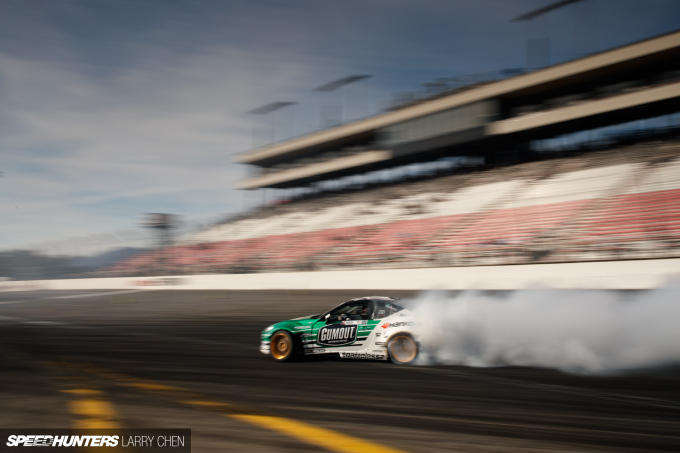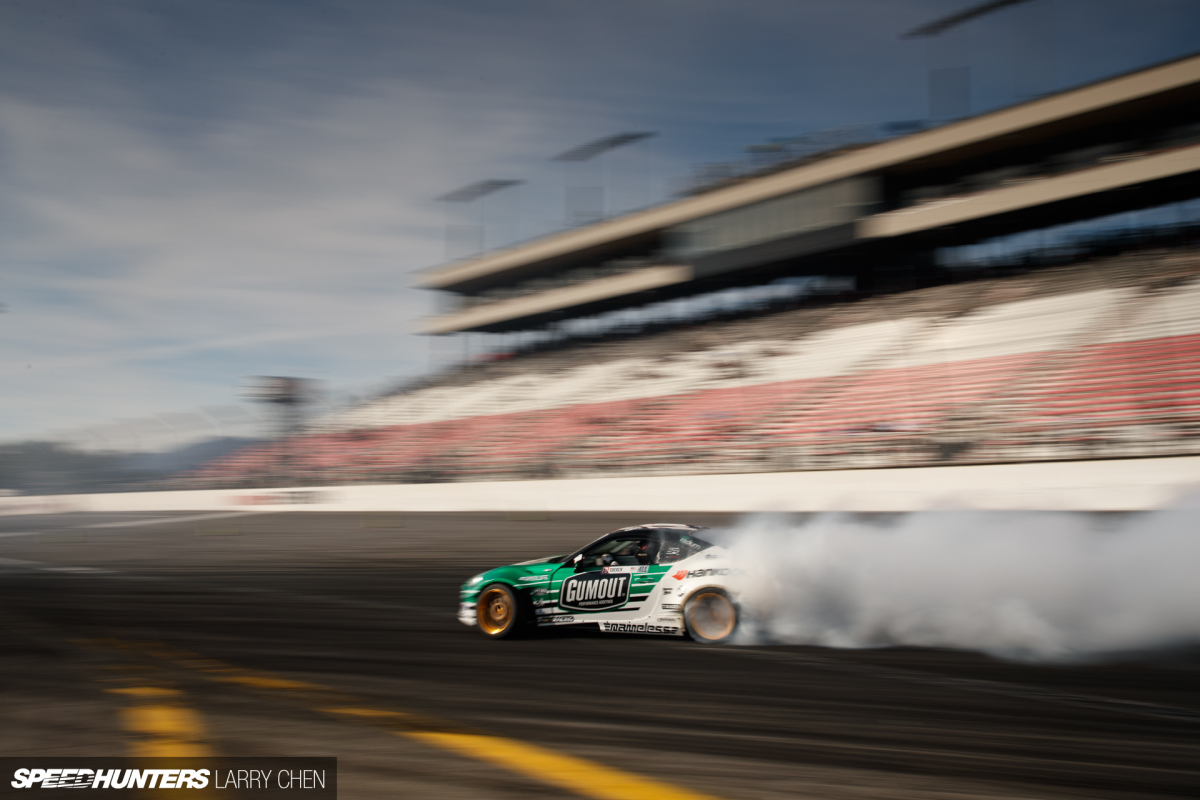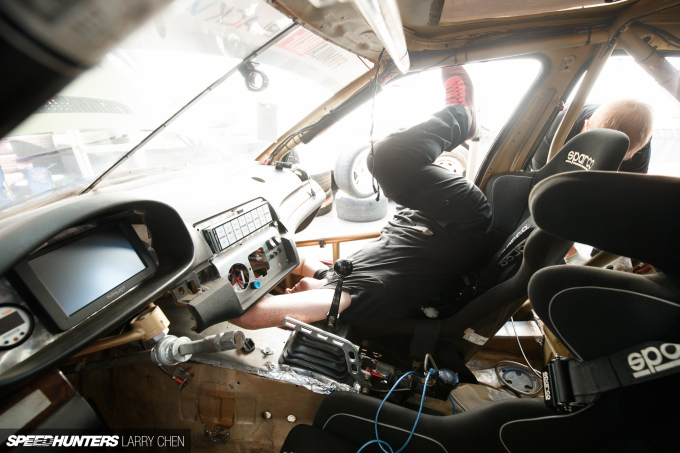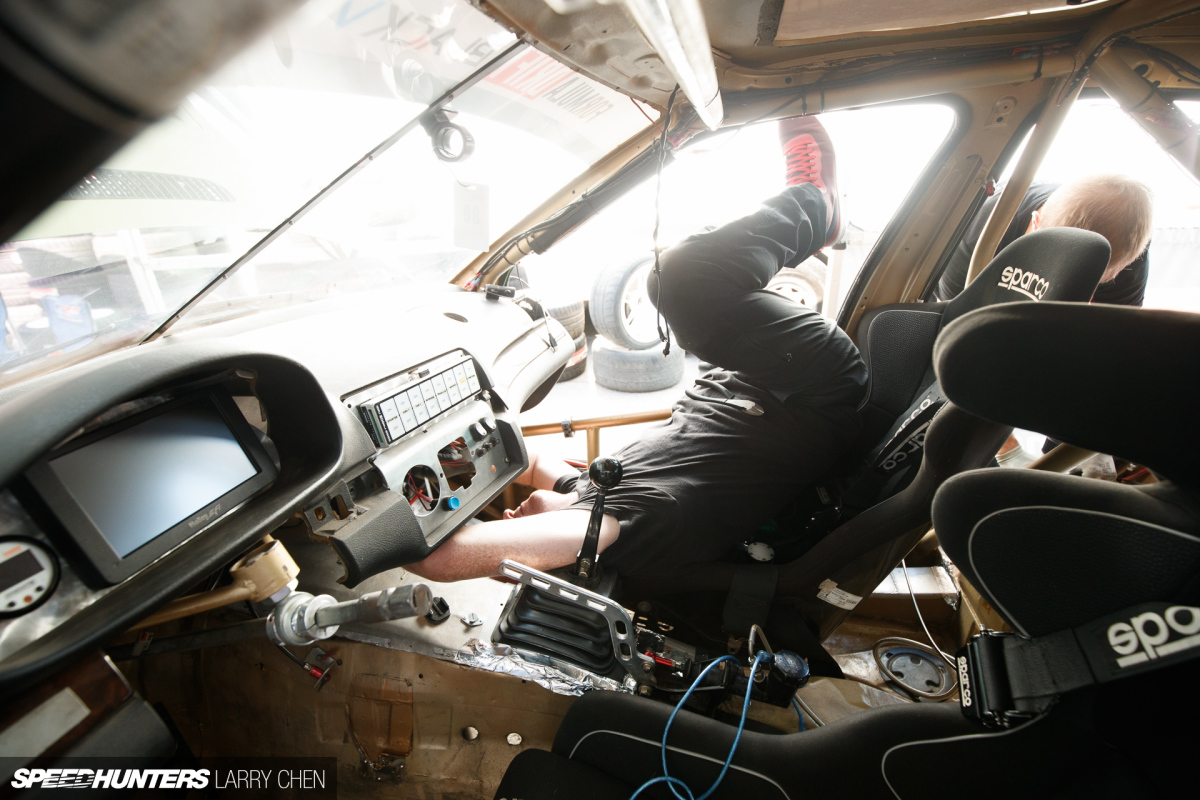 That's one way to work on a car.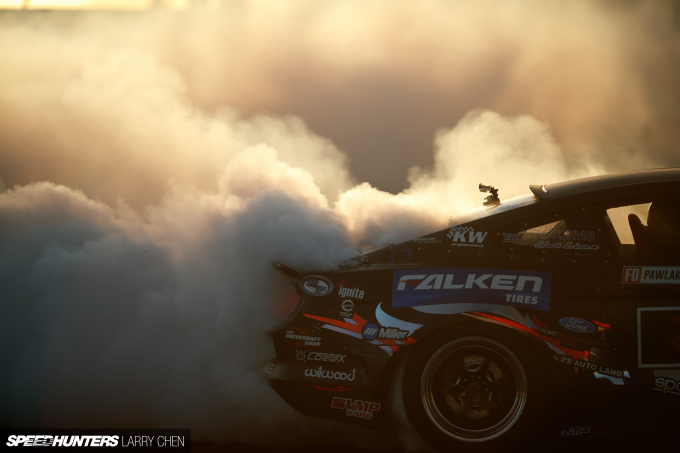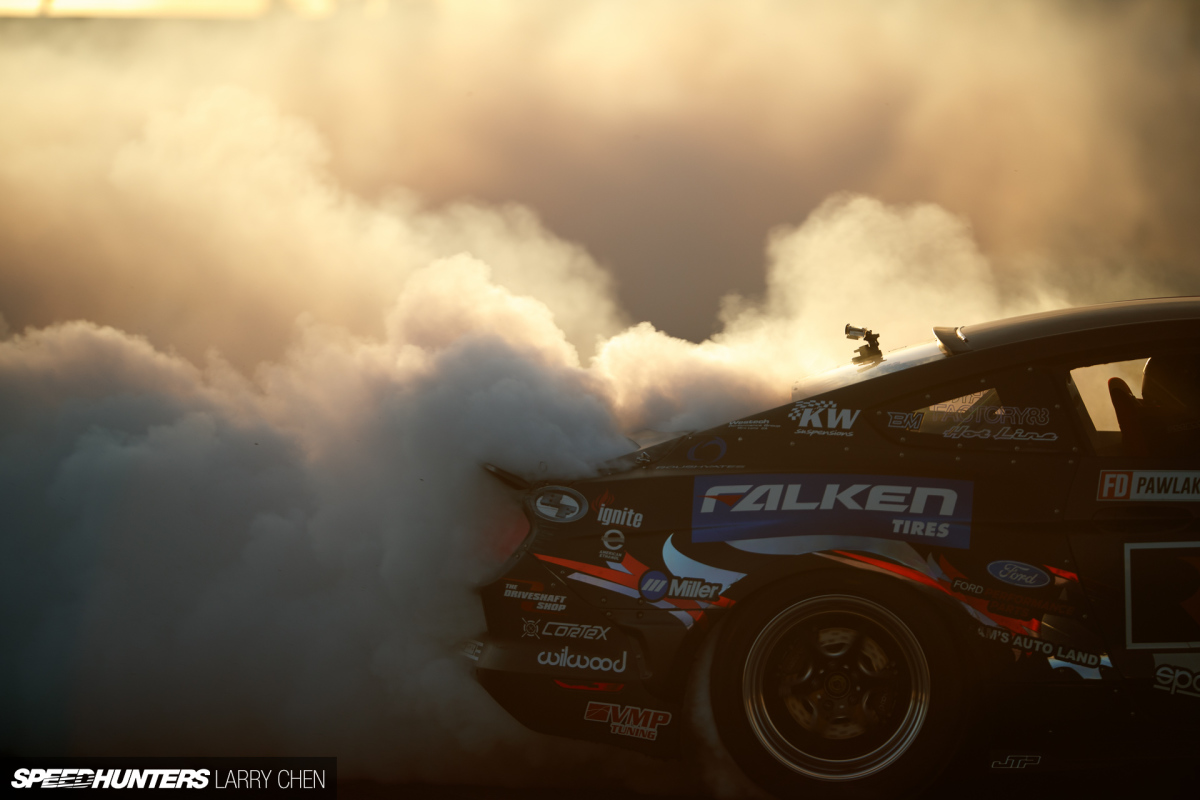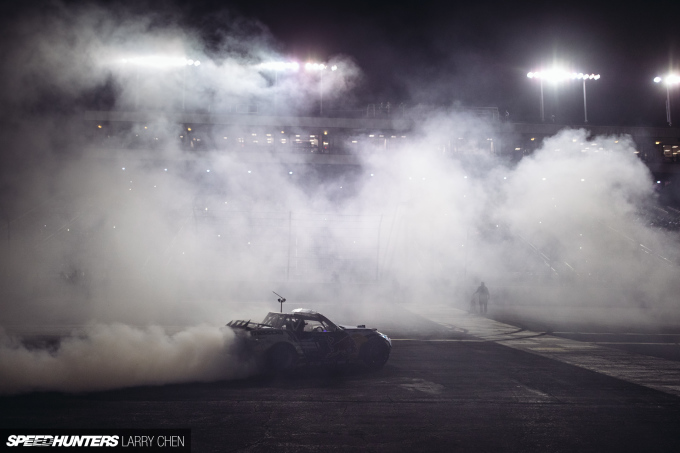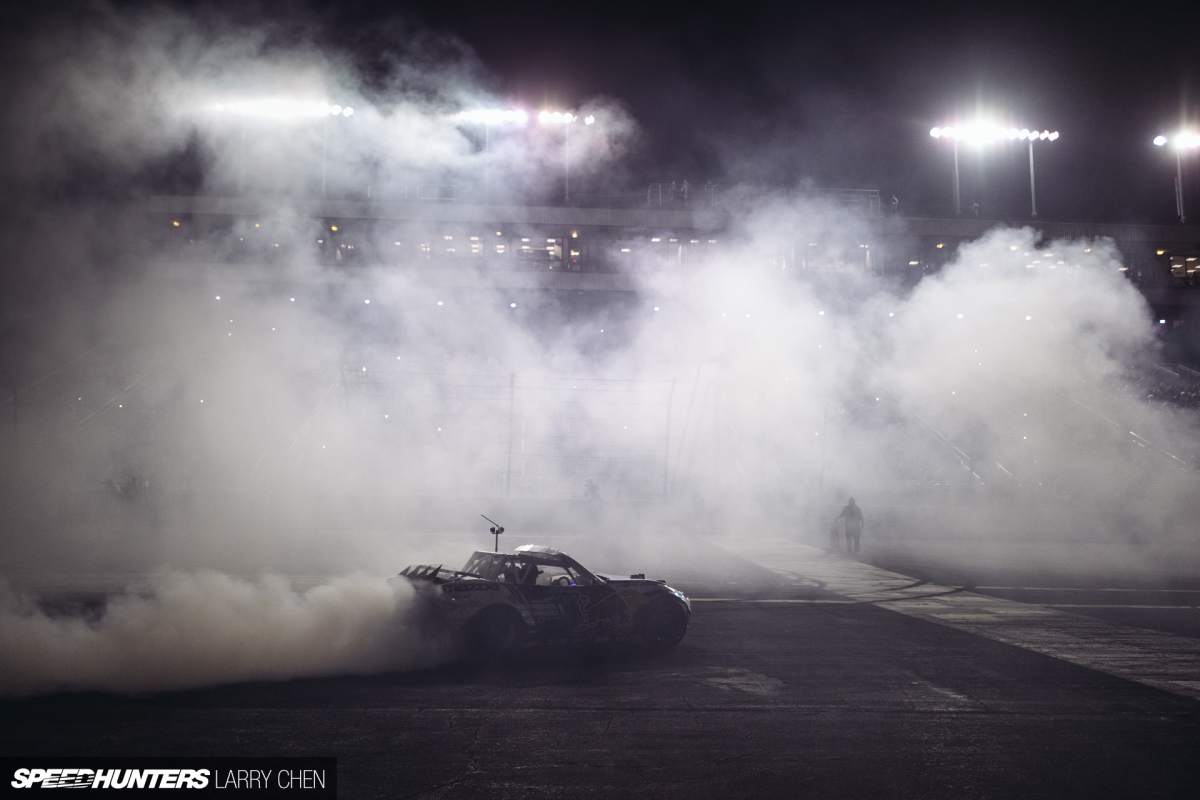 Mad Mike smoked out the entire crowd during Top 16 intros.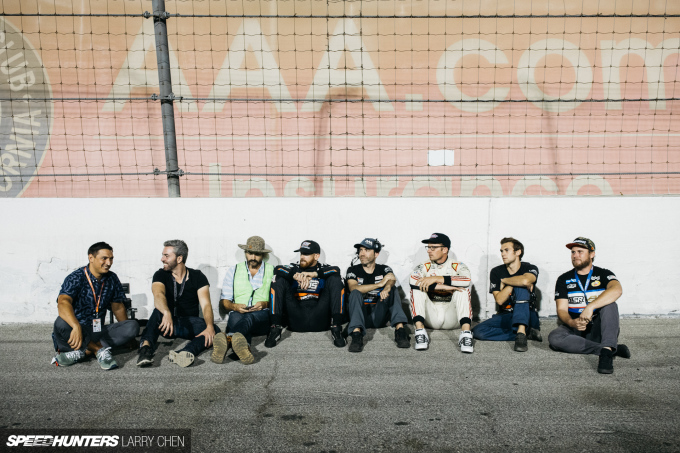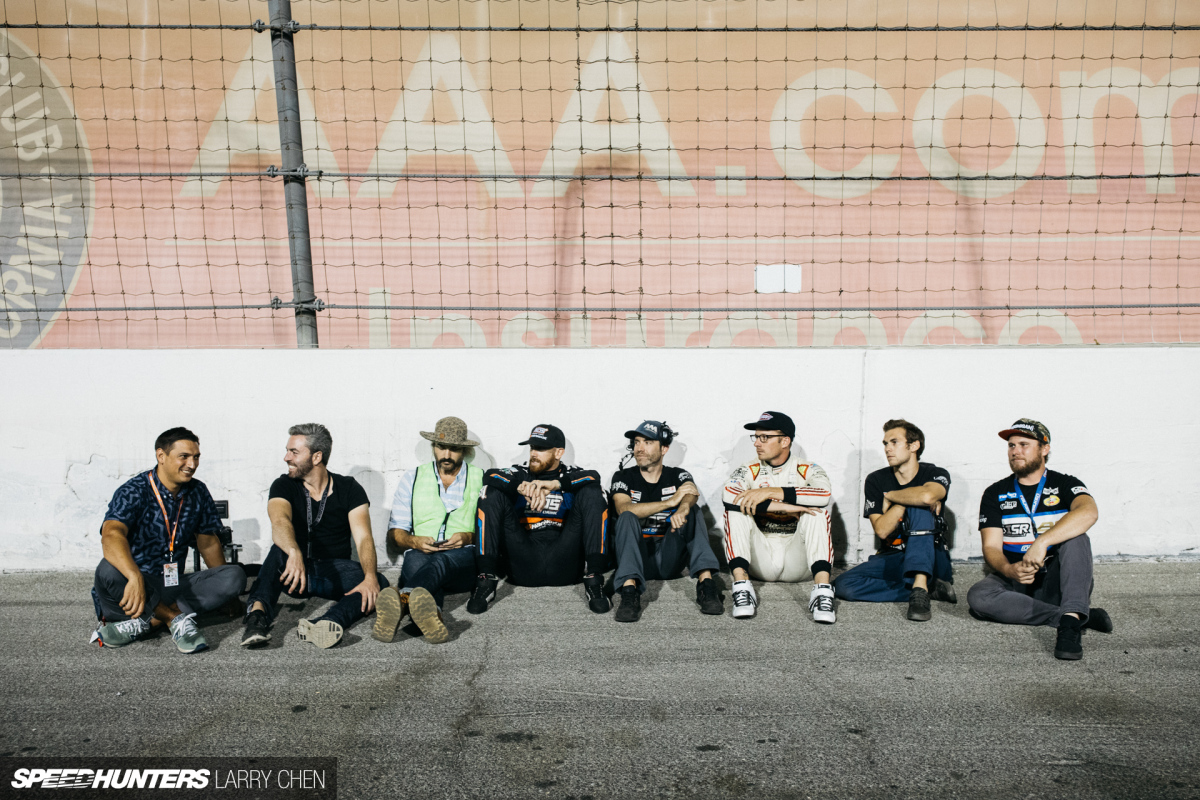 Moments before Fredric Aasbø lost to Matt Field, in turn handing Chris Forsberg the championship.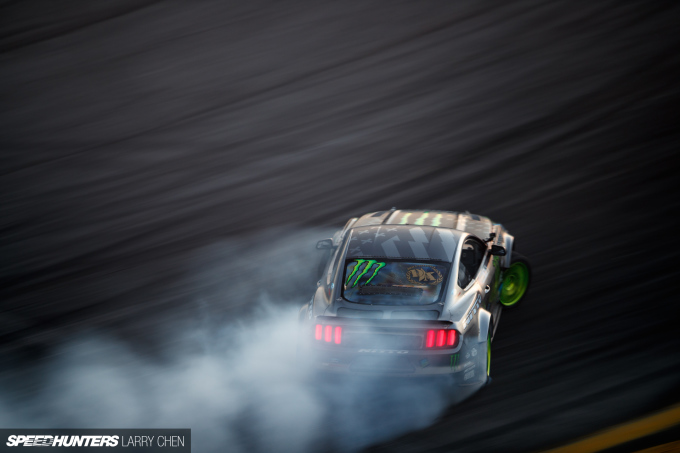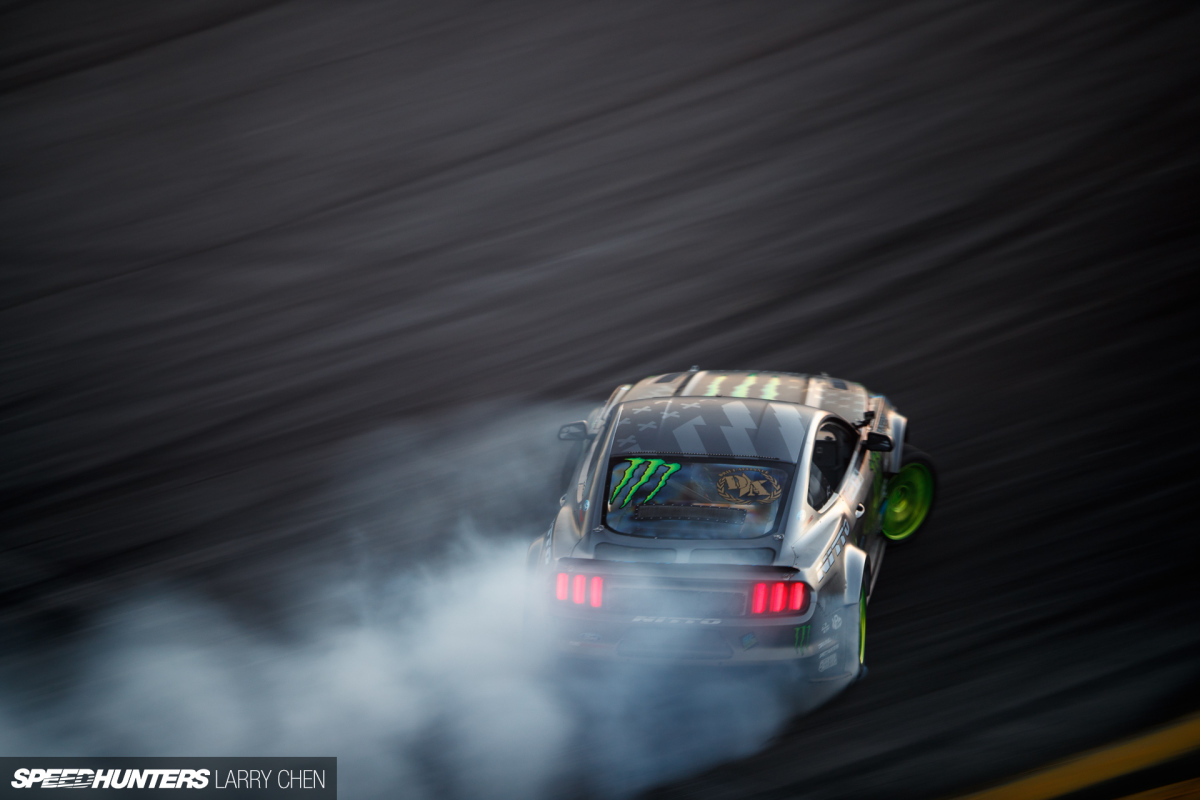 The view from the top of the main grandstands.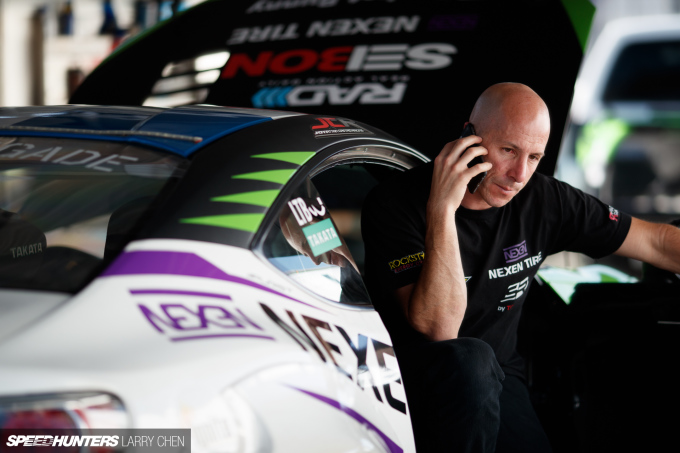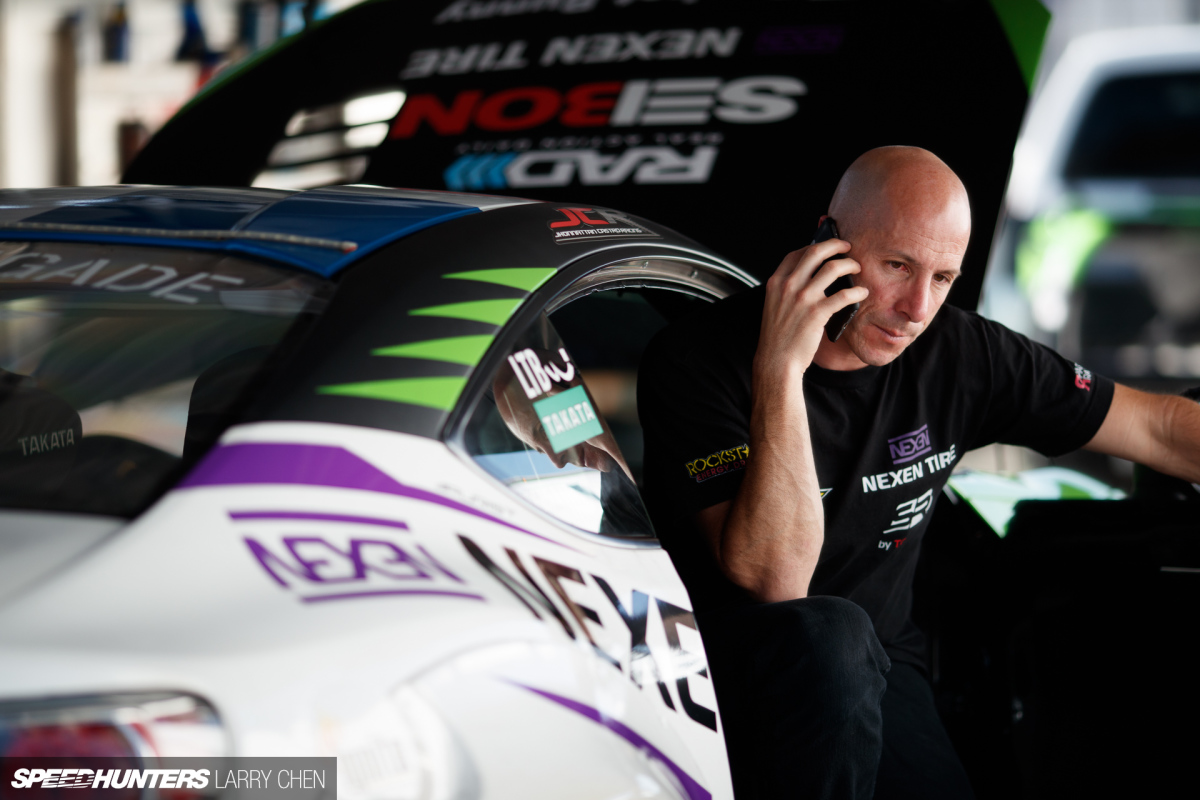 Here's a shot of Stephan Papadakis ordering some parts to be overnighted from Japan.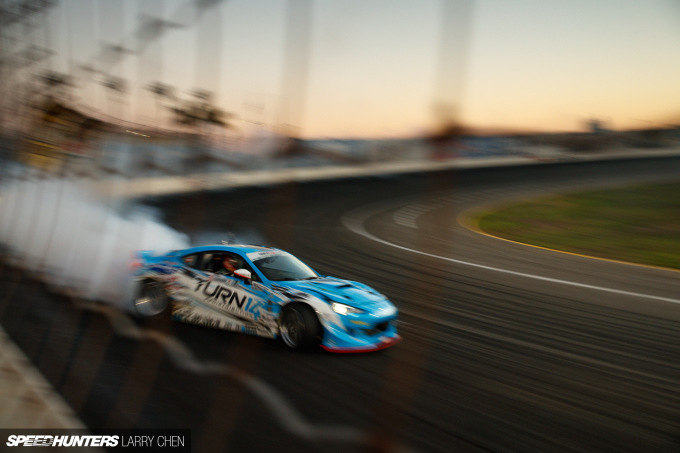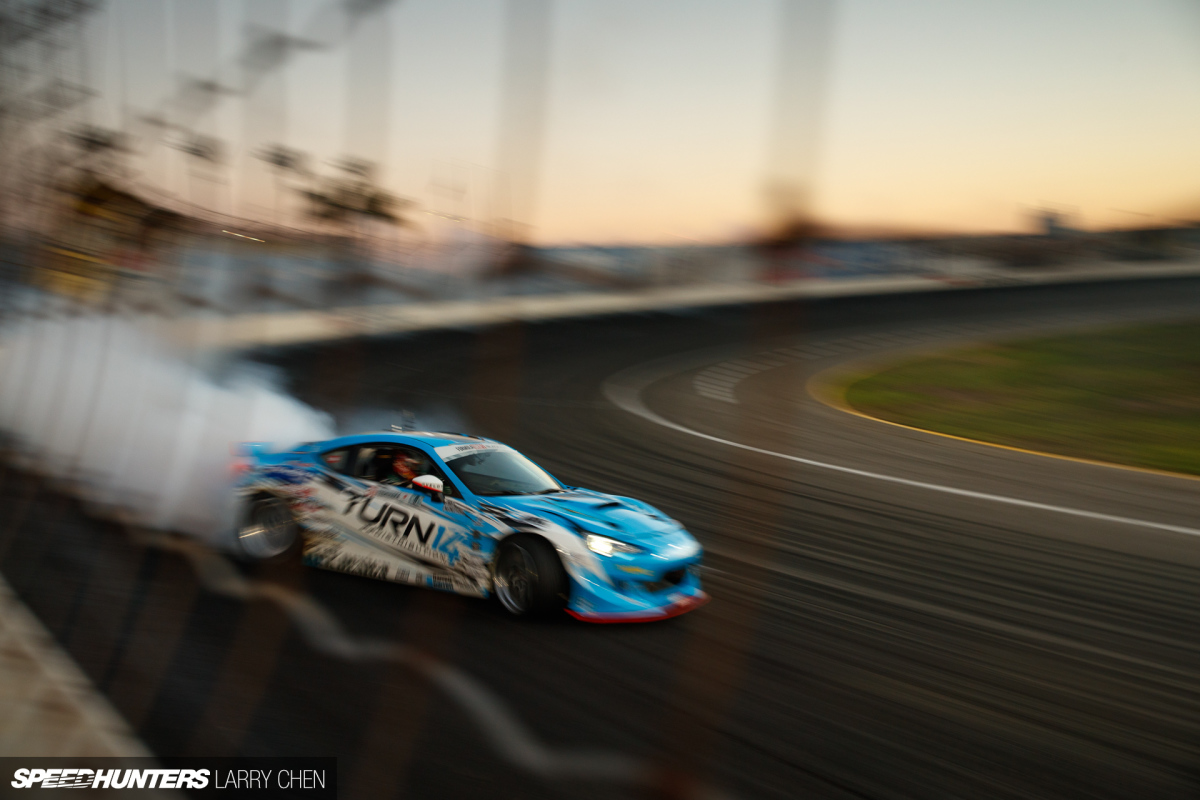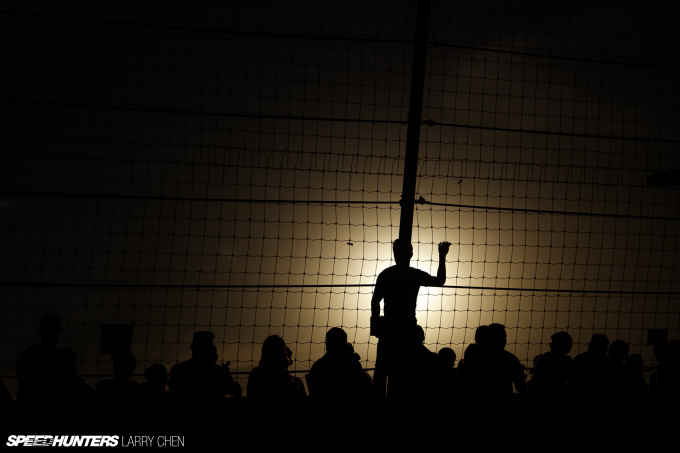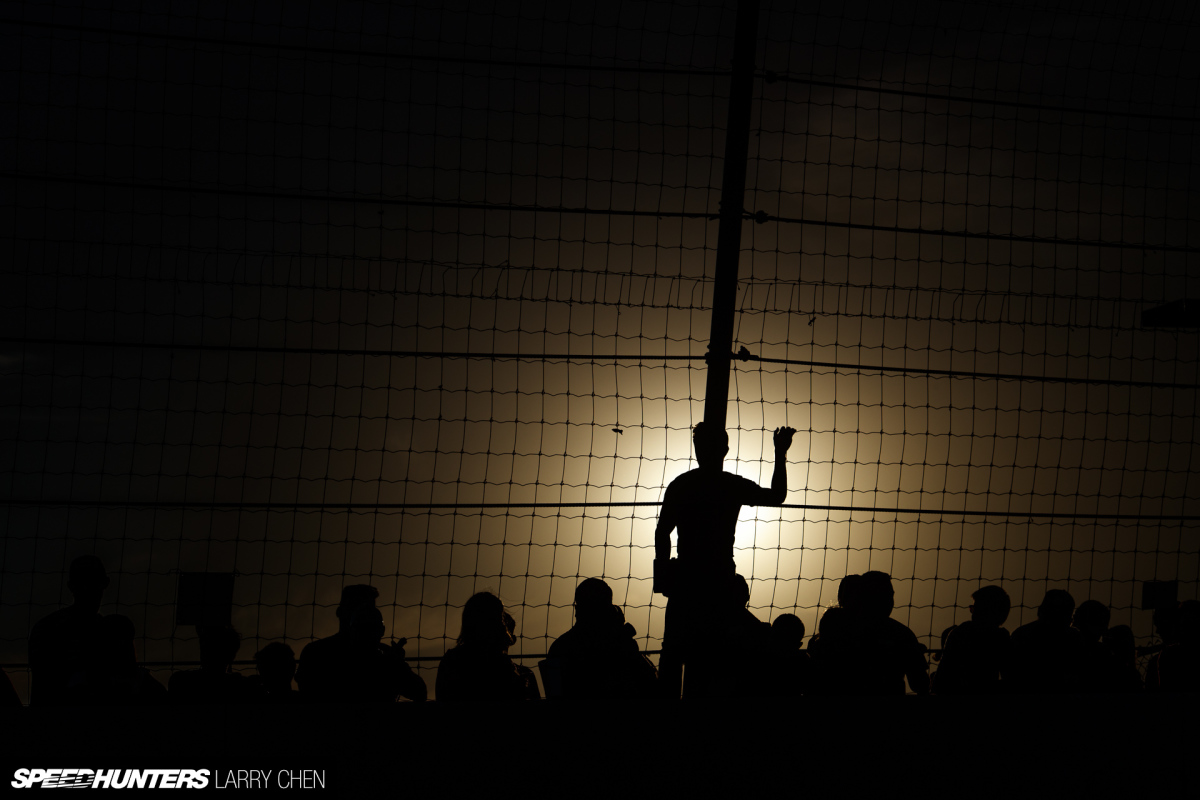 It was a packed house as always. People come from all over the world just to watch drifting at Irwindale.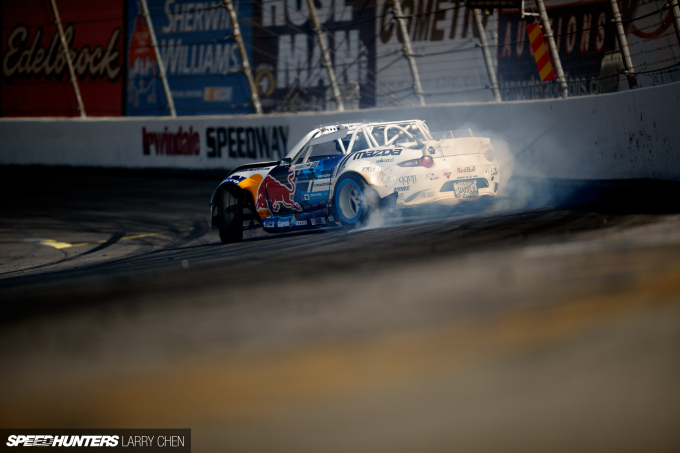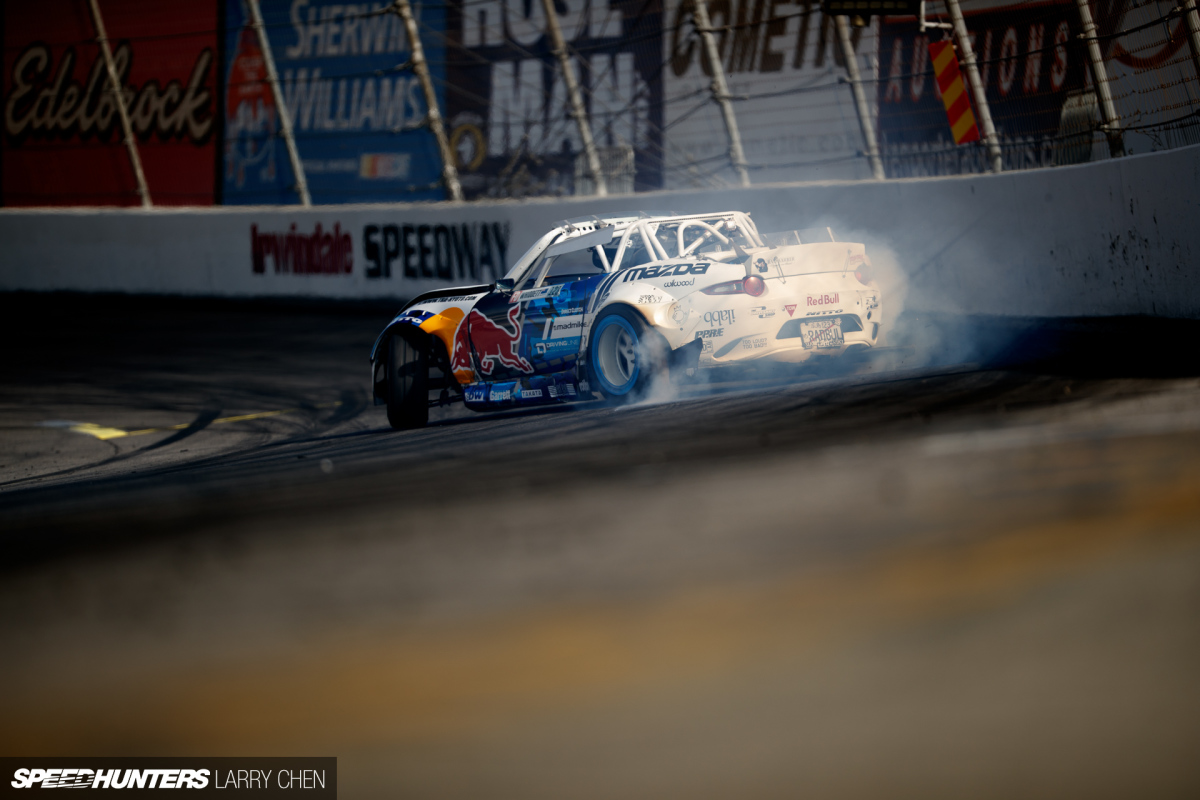 I love this shot of the entry; the drivers really throw themselves at the wall.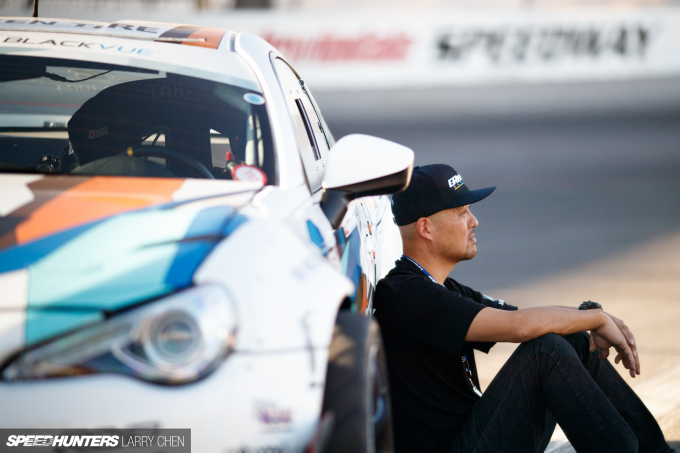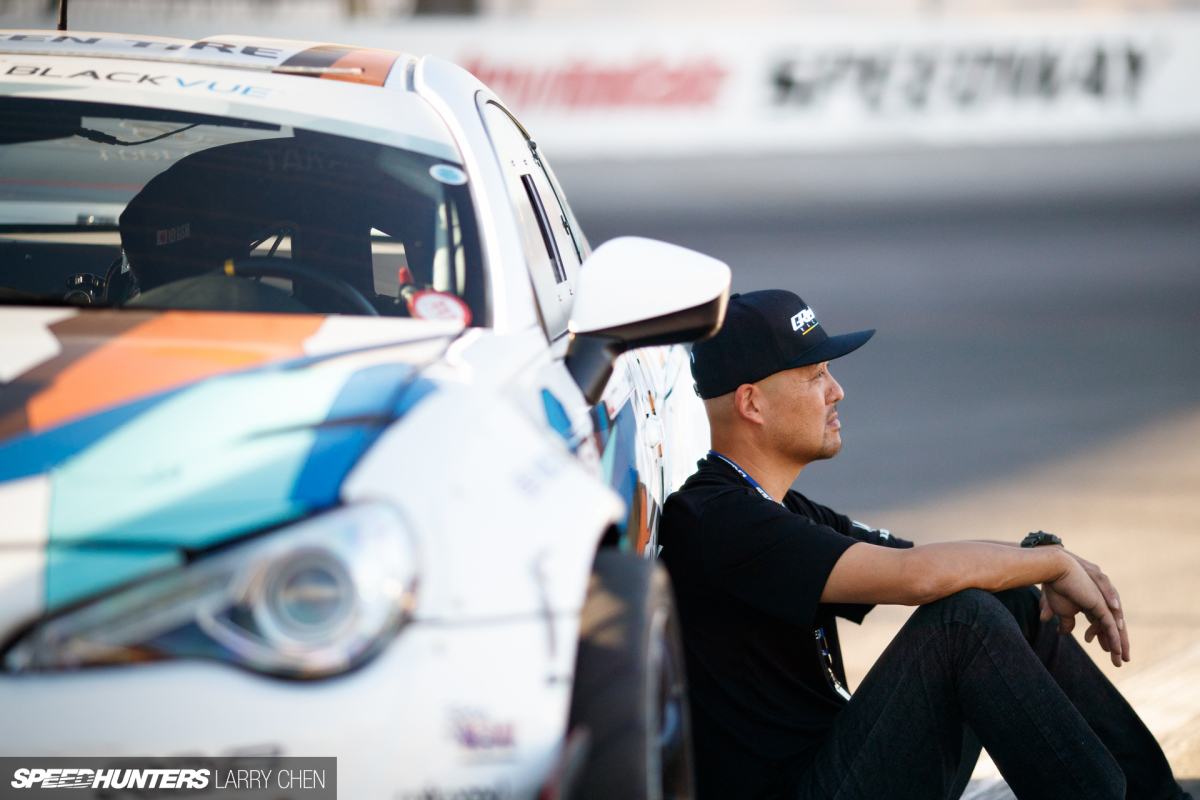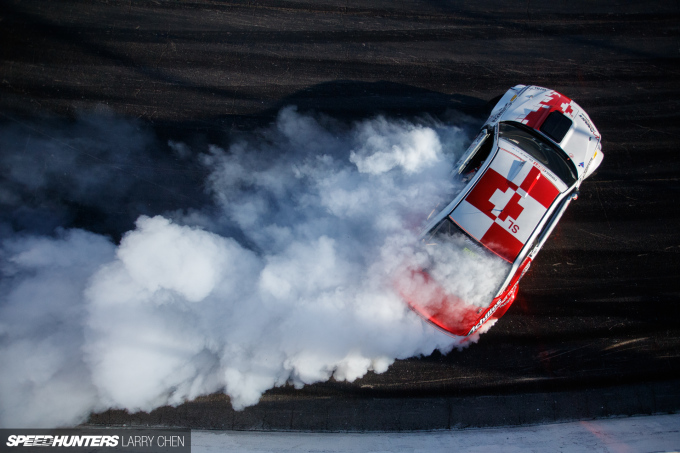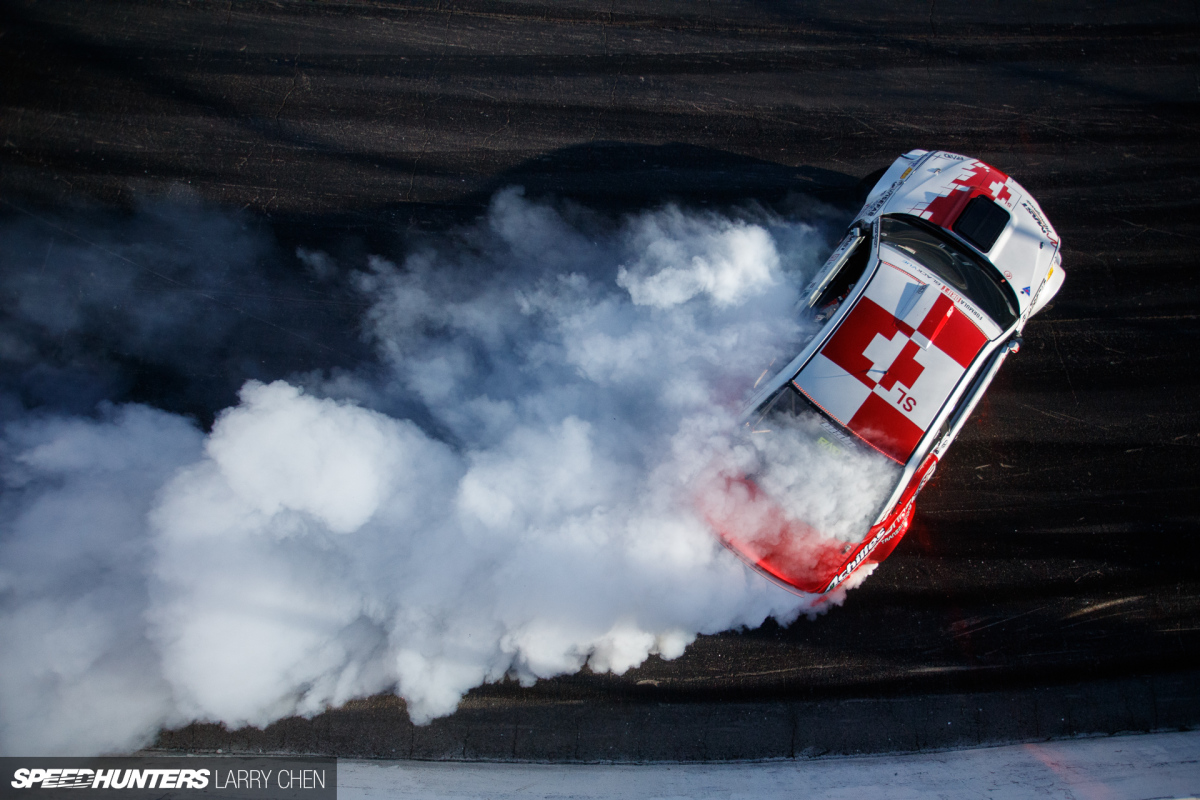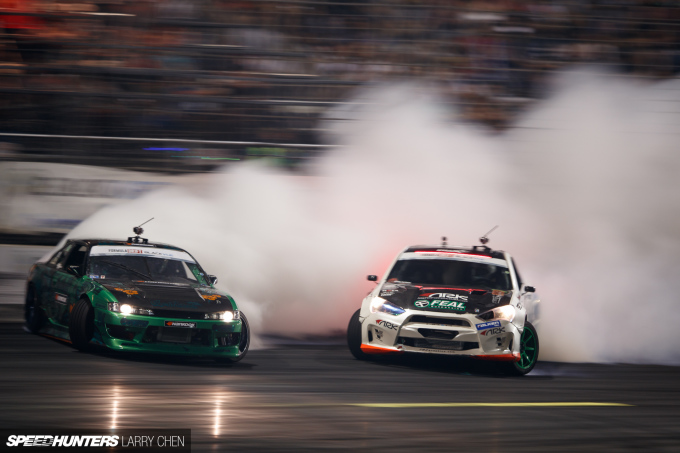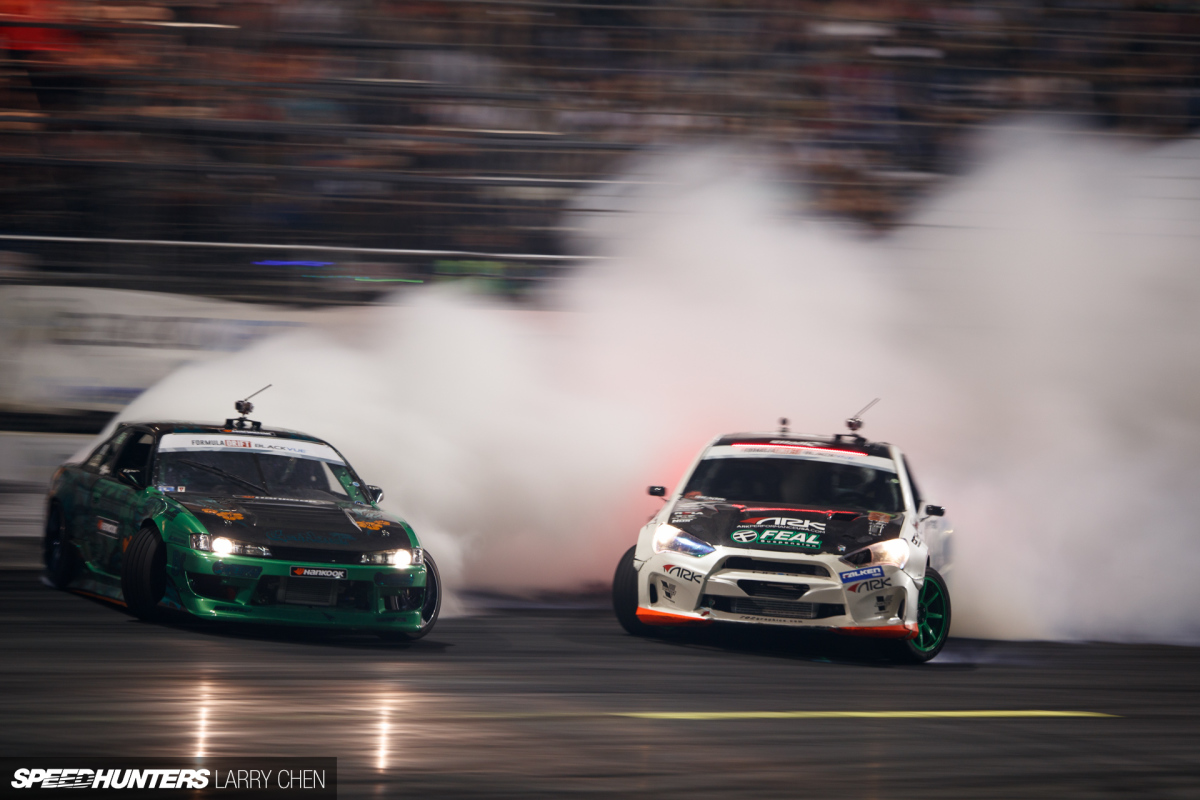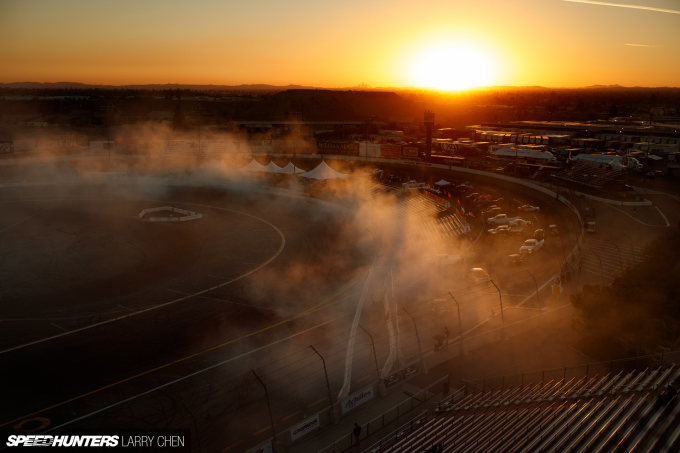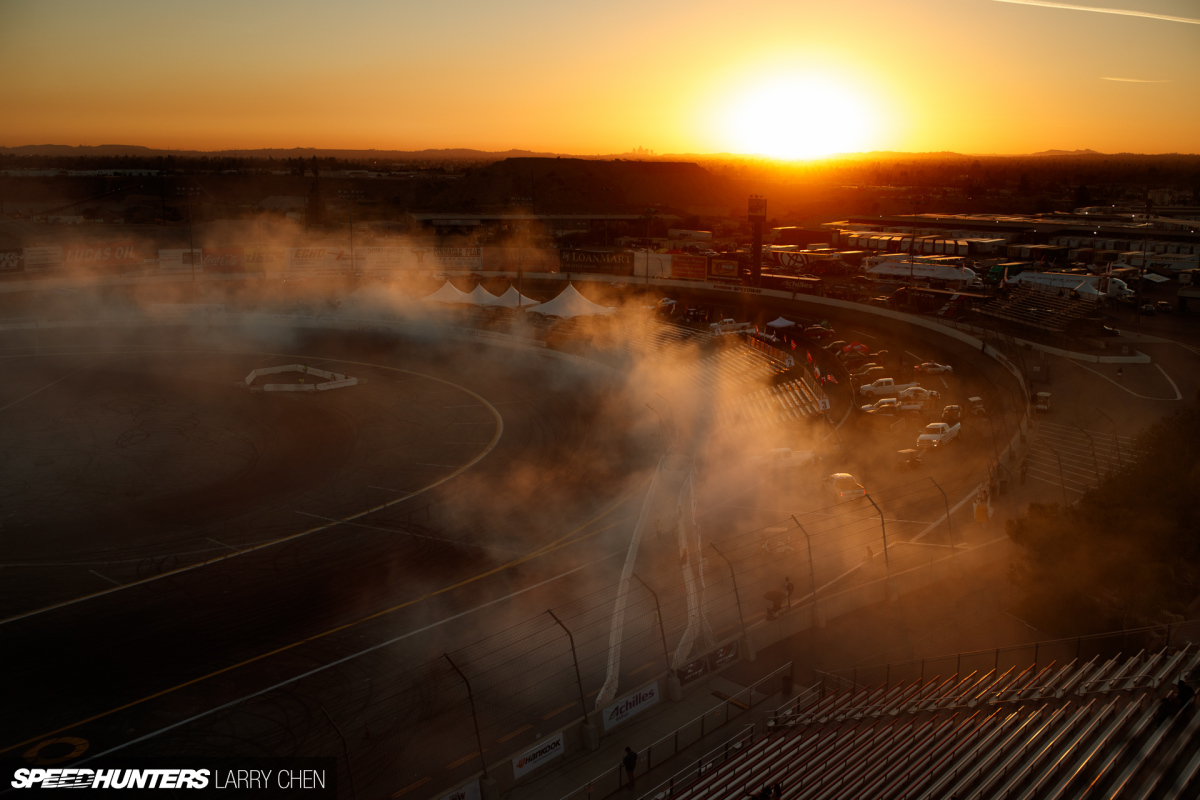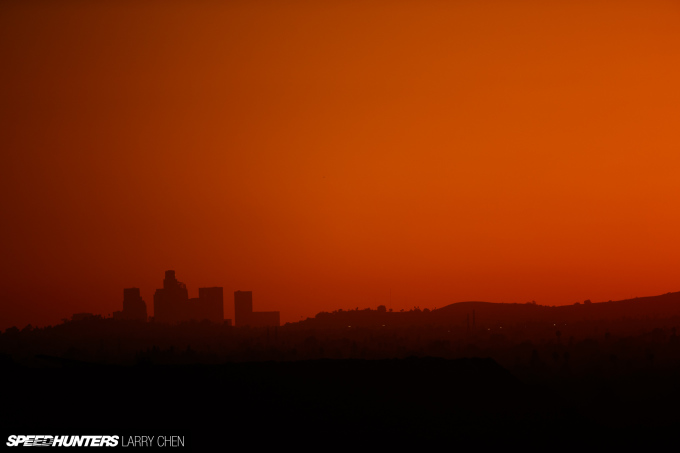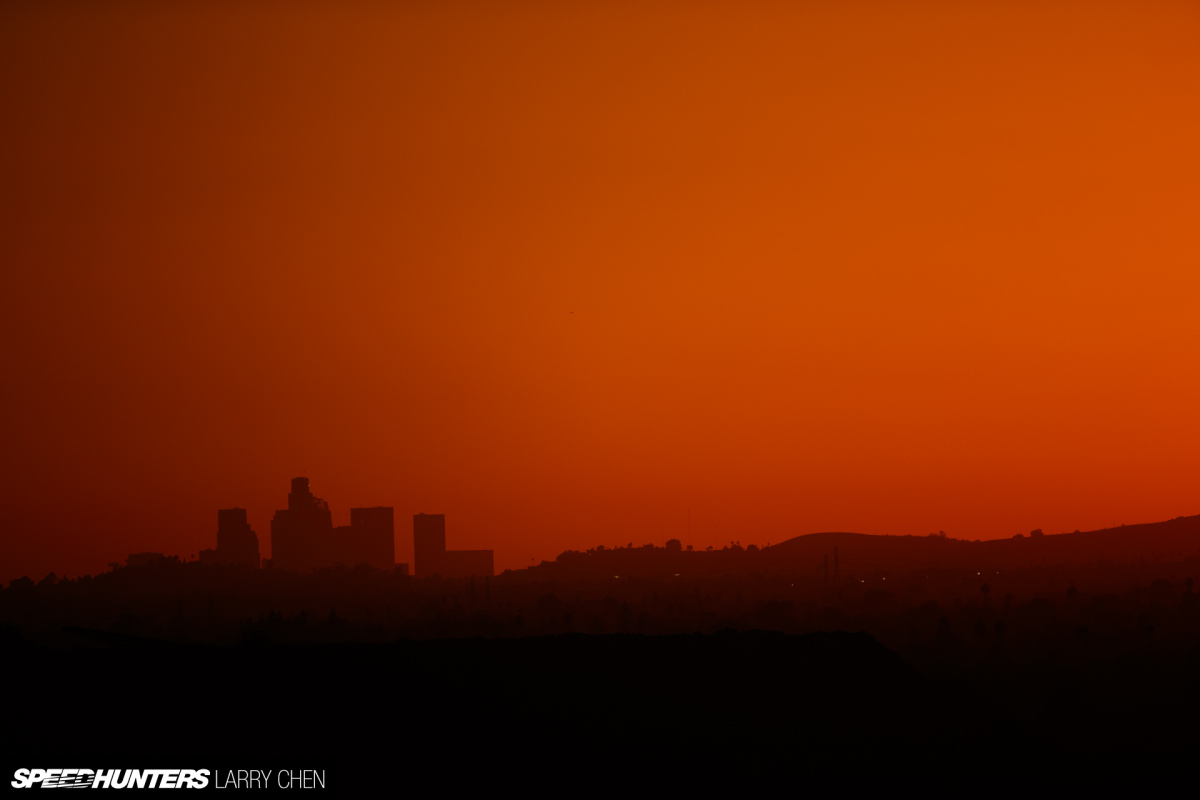 A view of downtown Los Angeles from the top of the main grandstands. Not a single cloud in sight.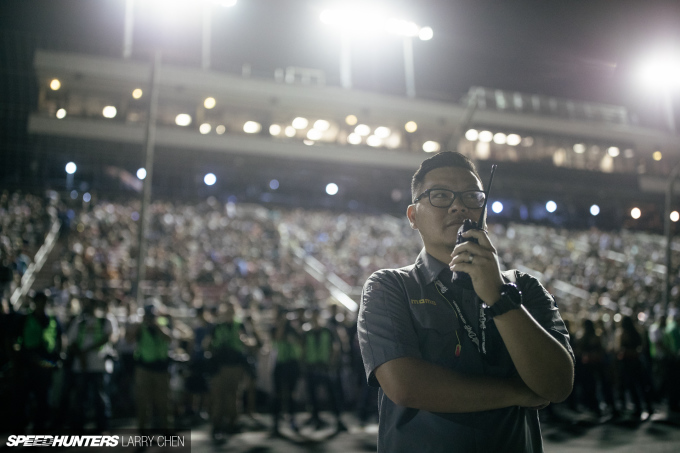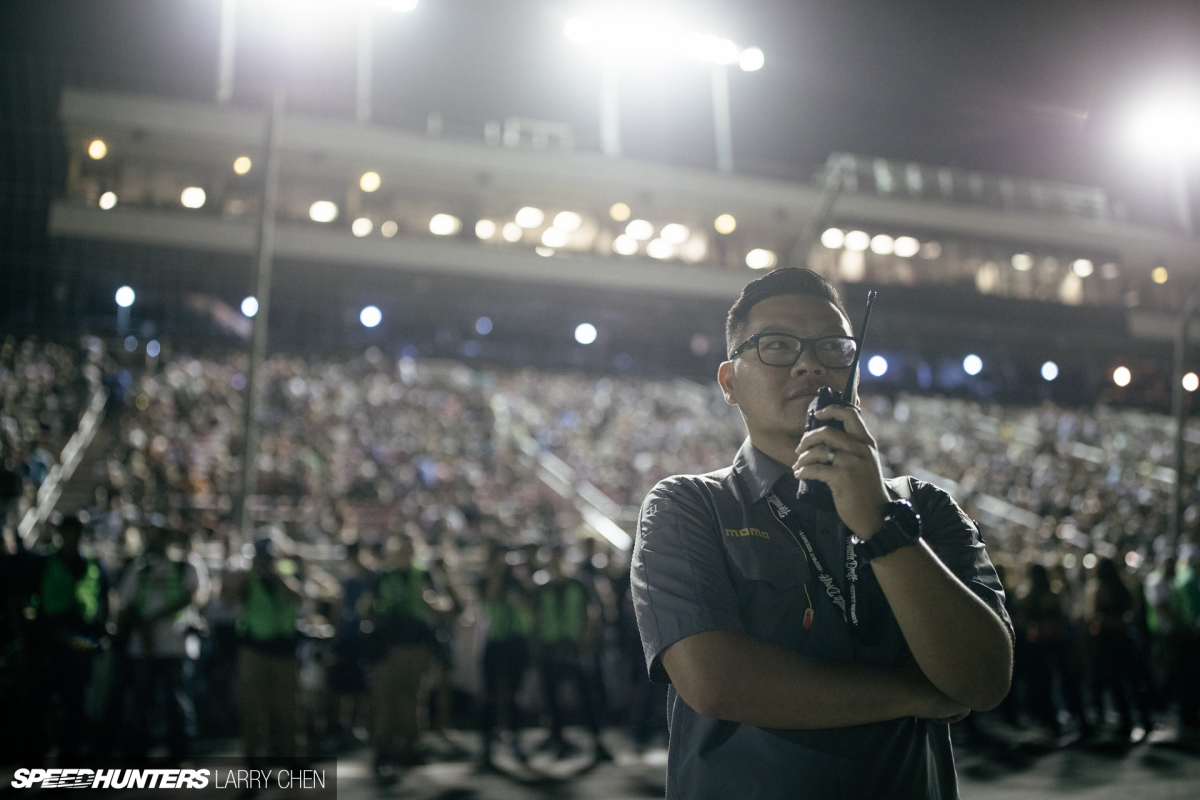 What a monster this man has created. Jim Liaw, Formula Drift's President and co-founder, still pushes as hard as he did when the series first started. He is one of the many reasons why Formula Drift has lasted 13 seasons.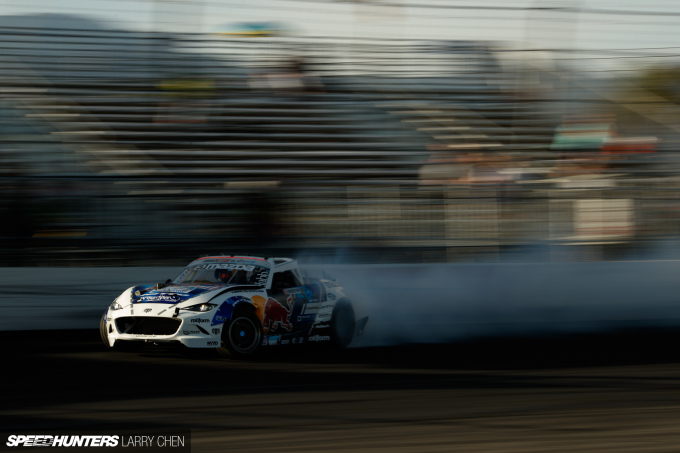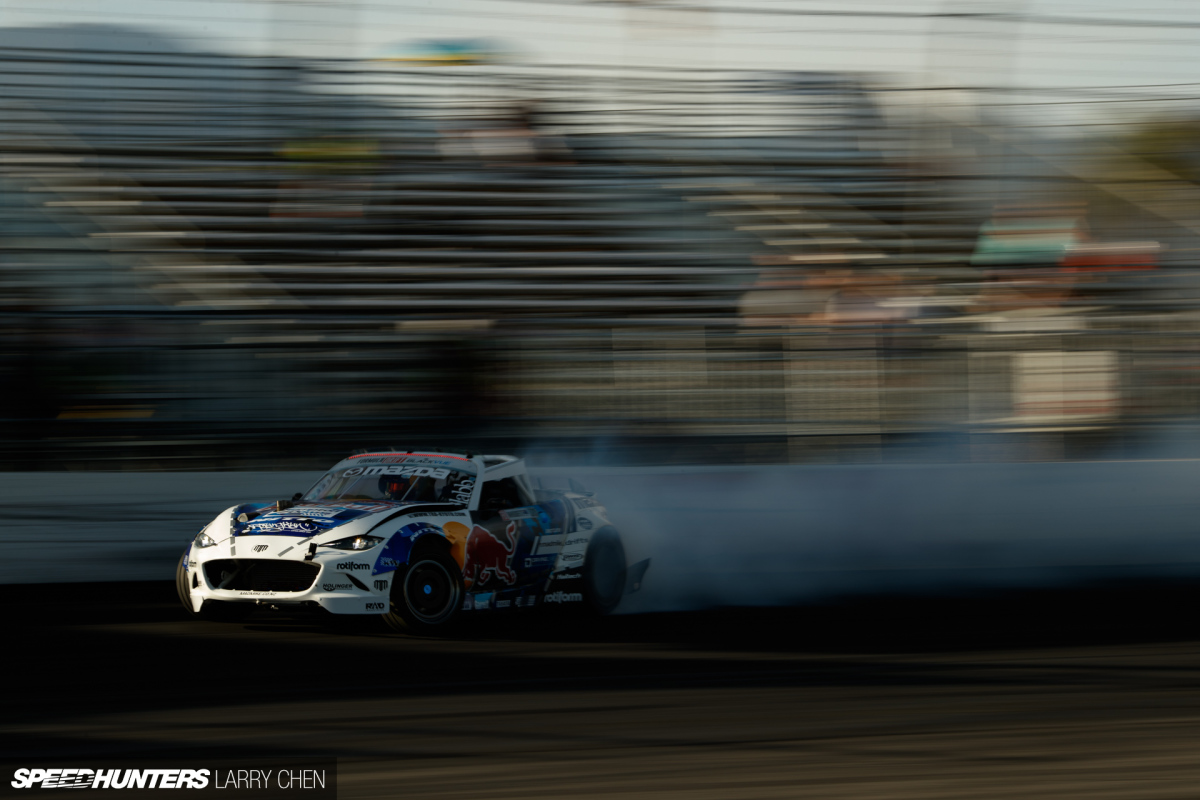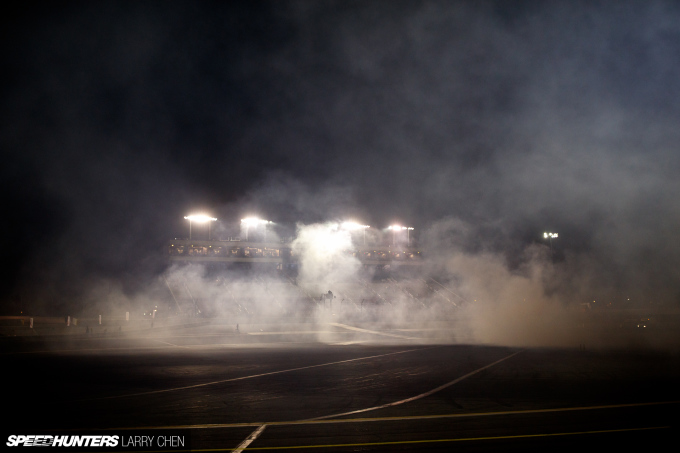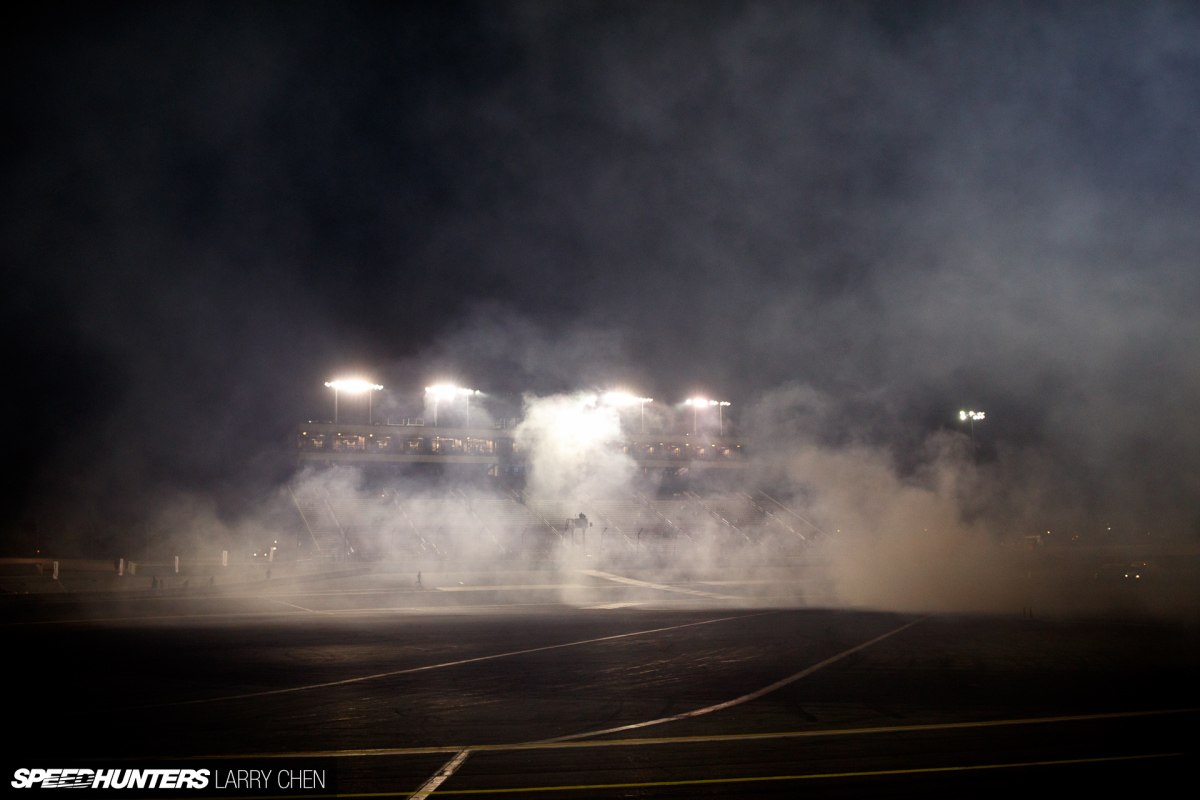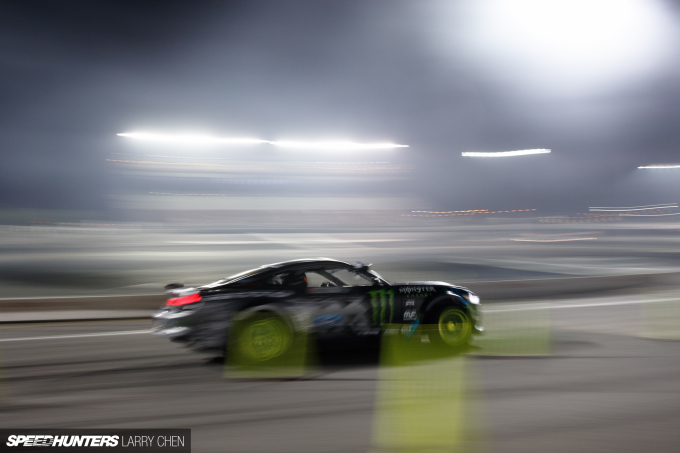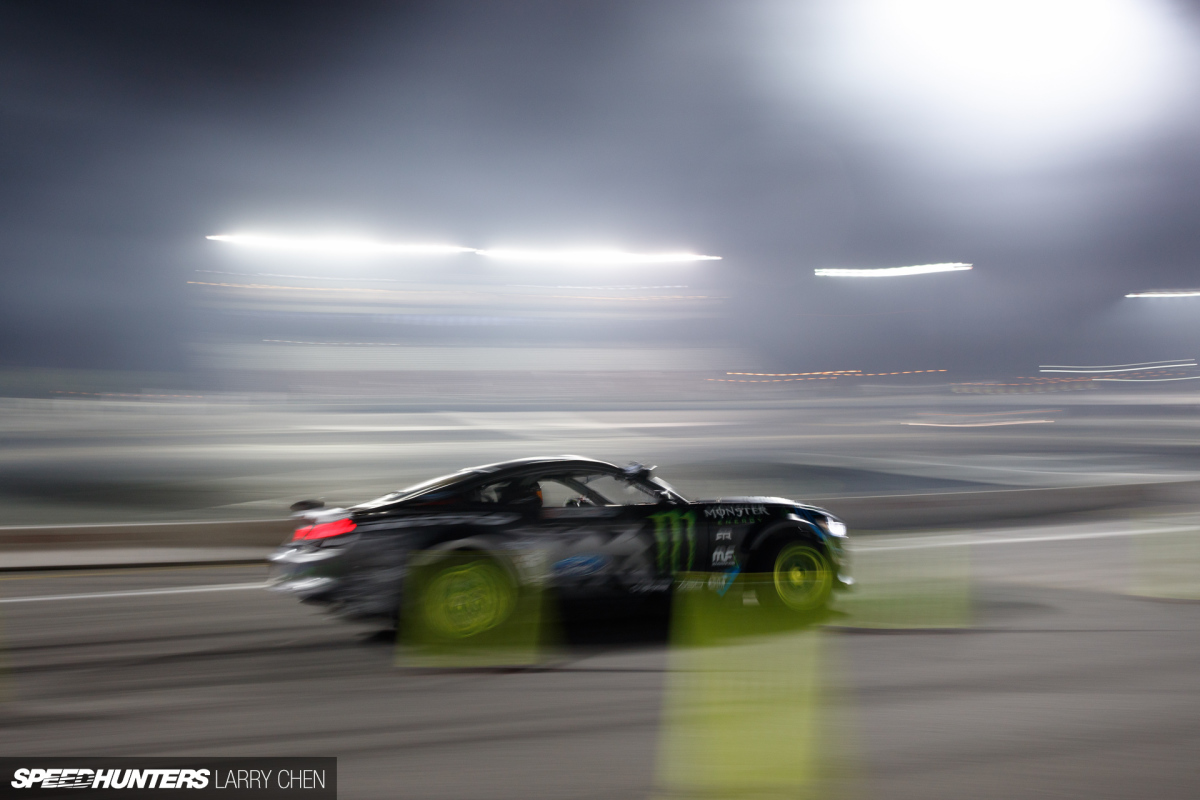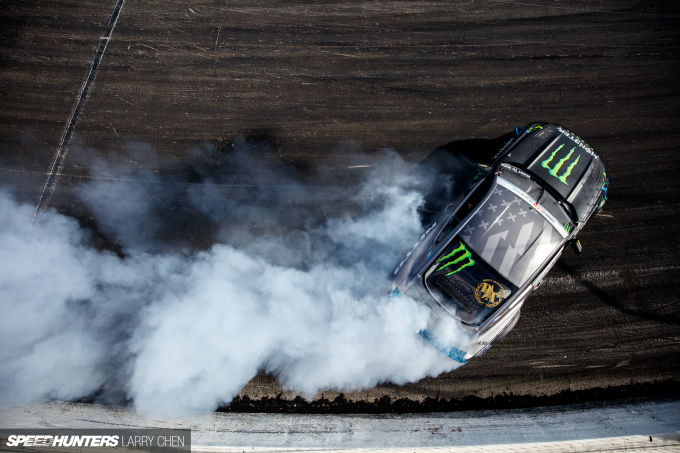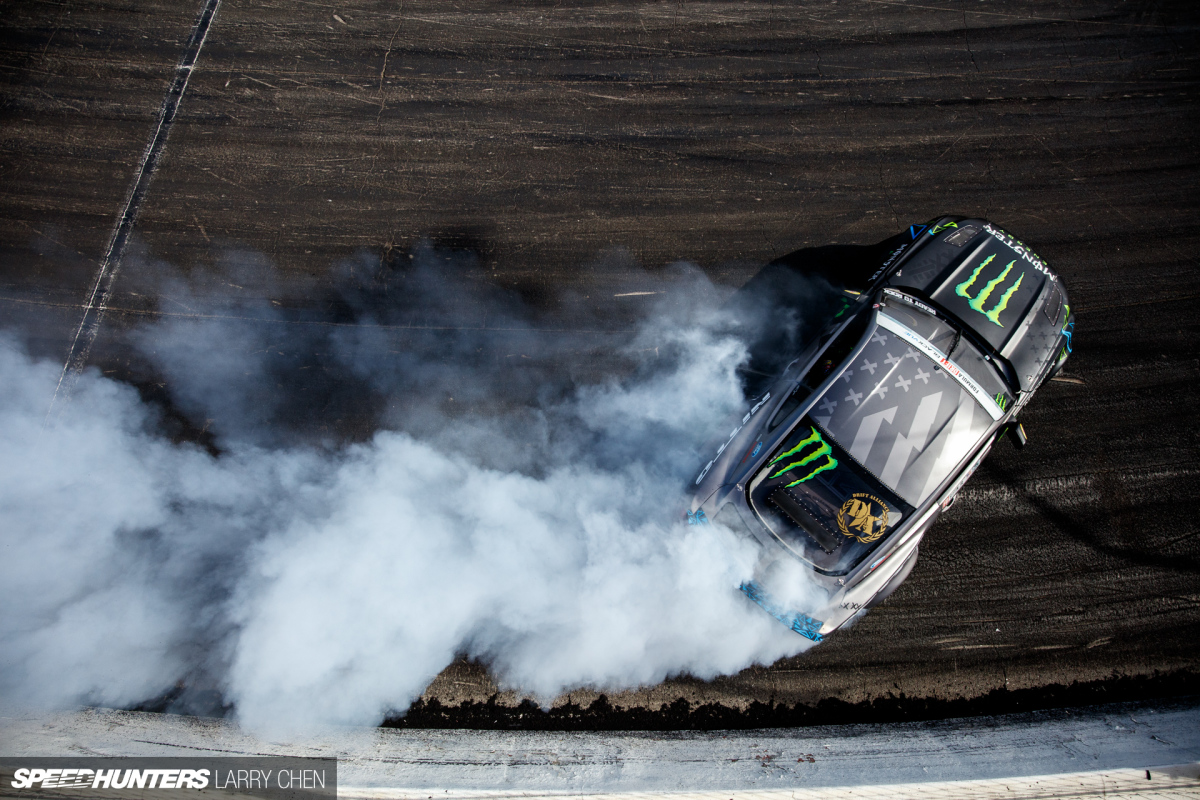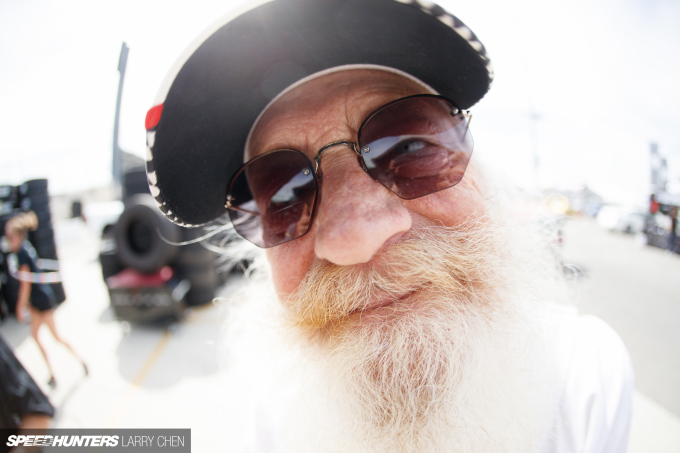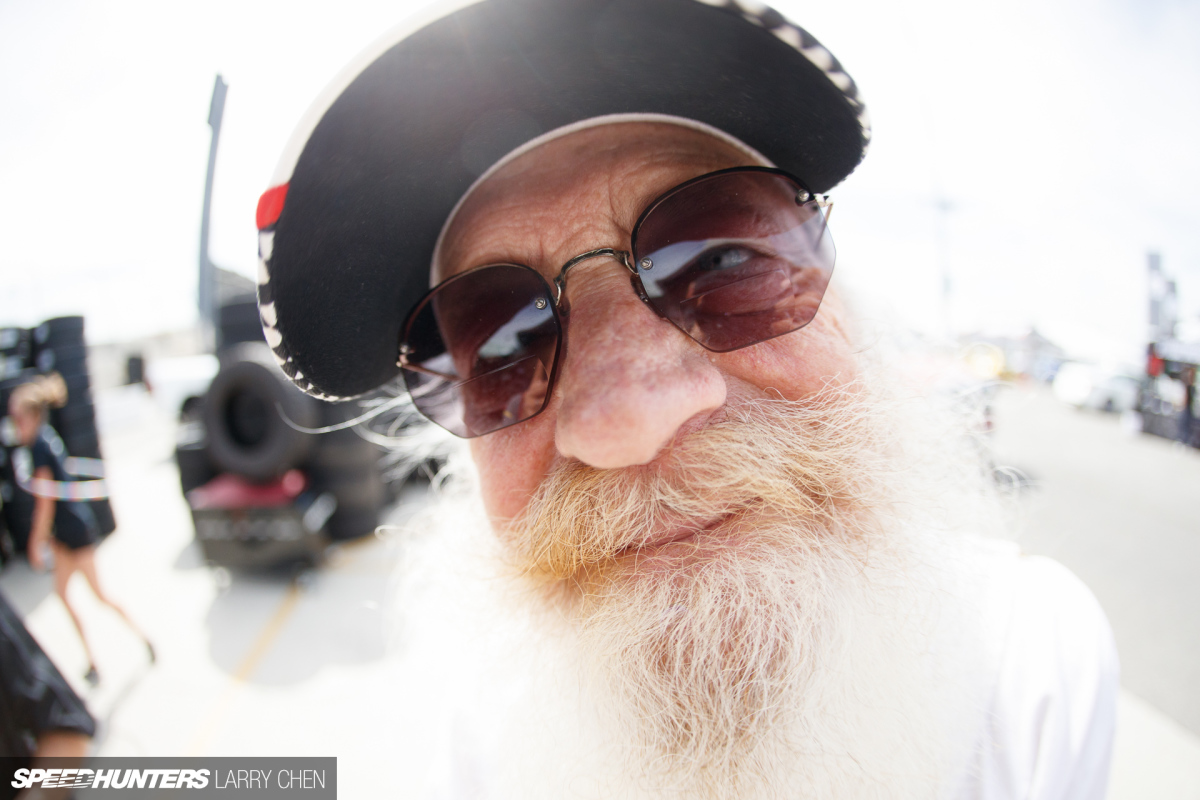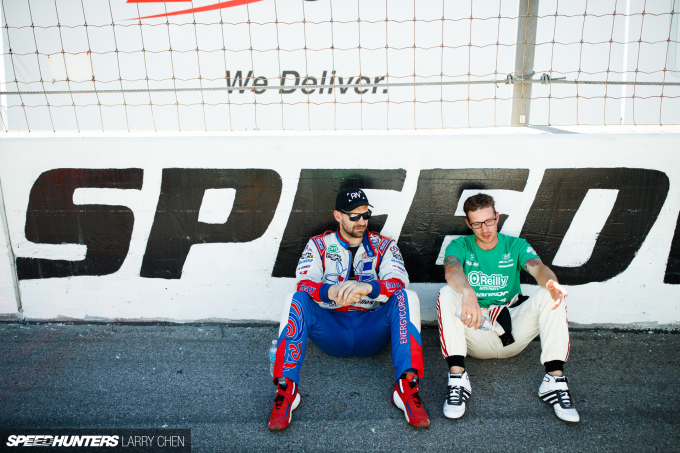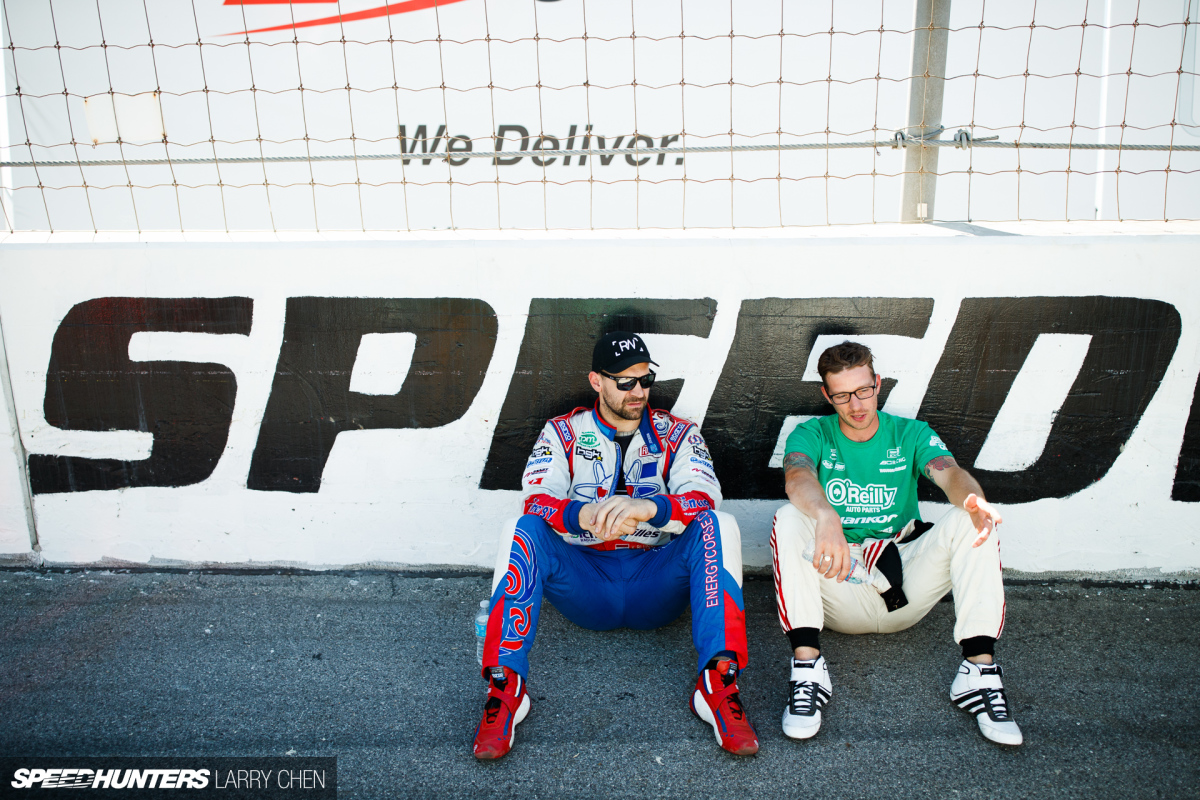 We deliver speed.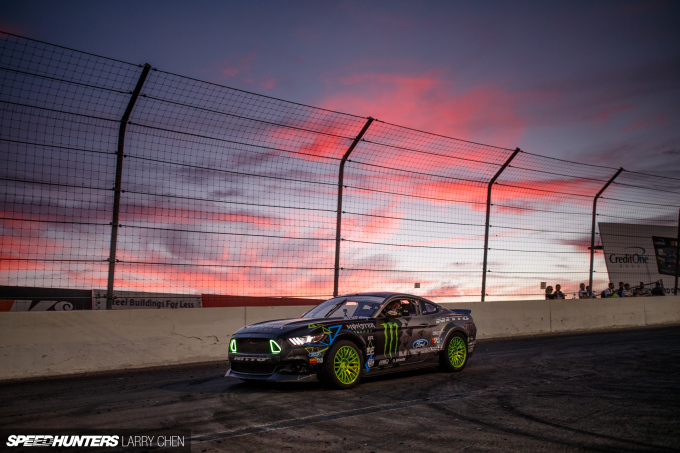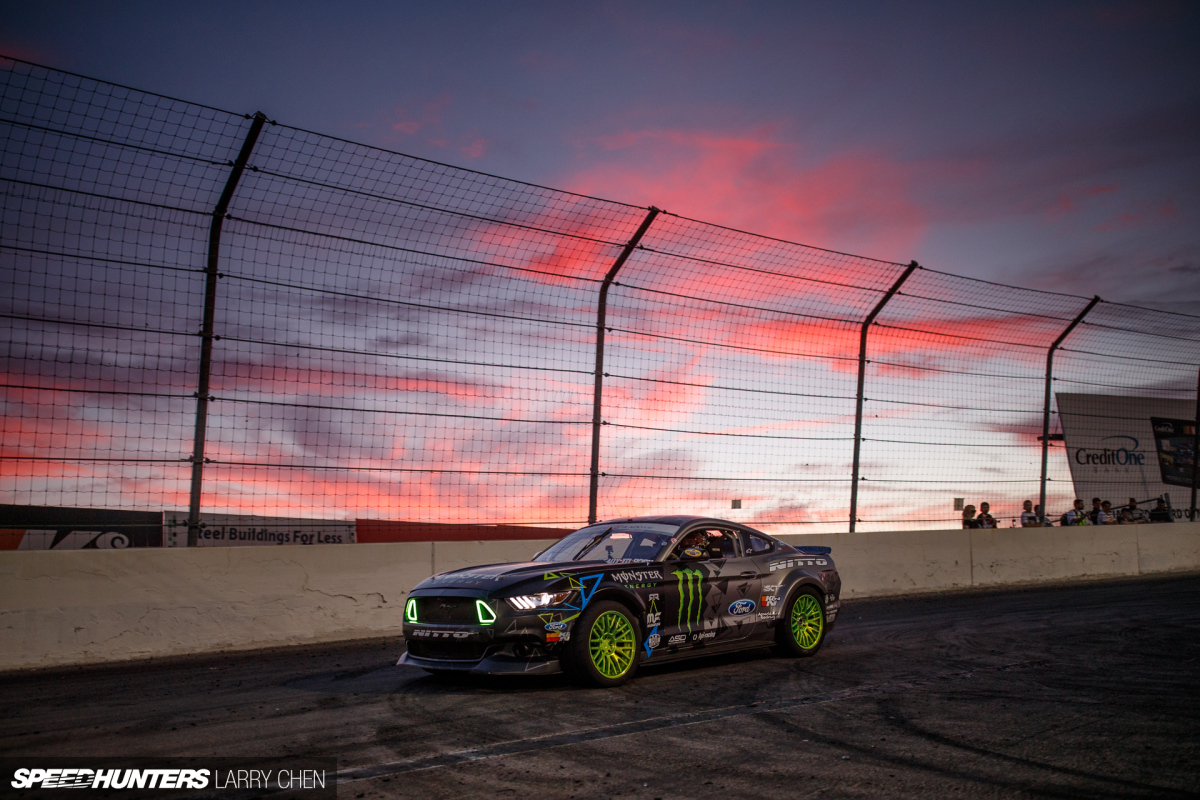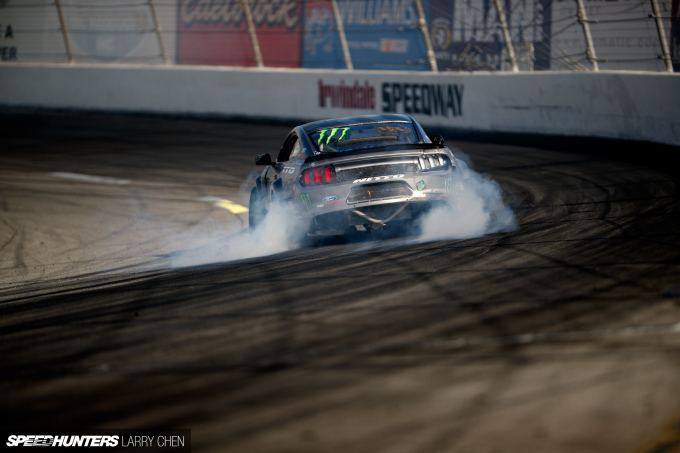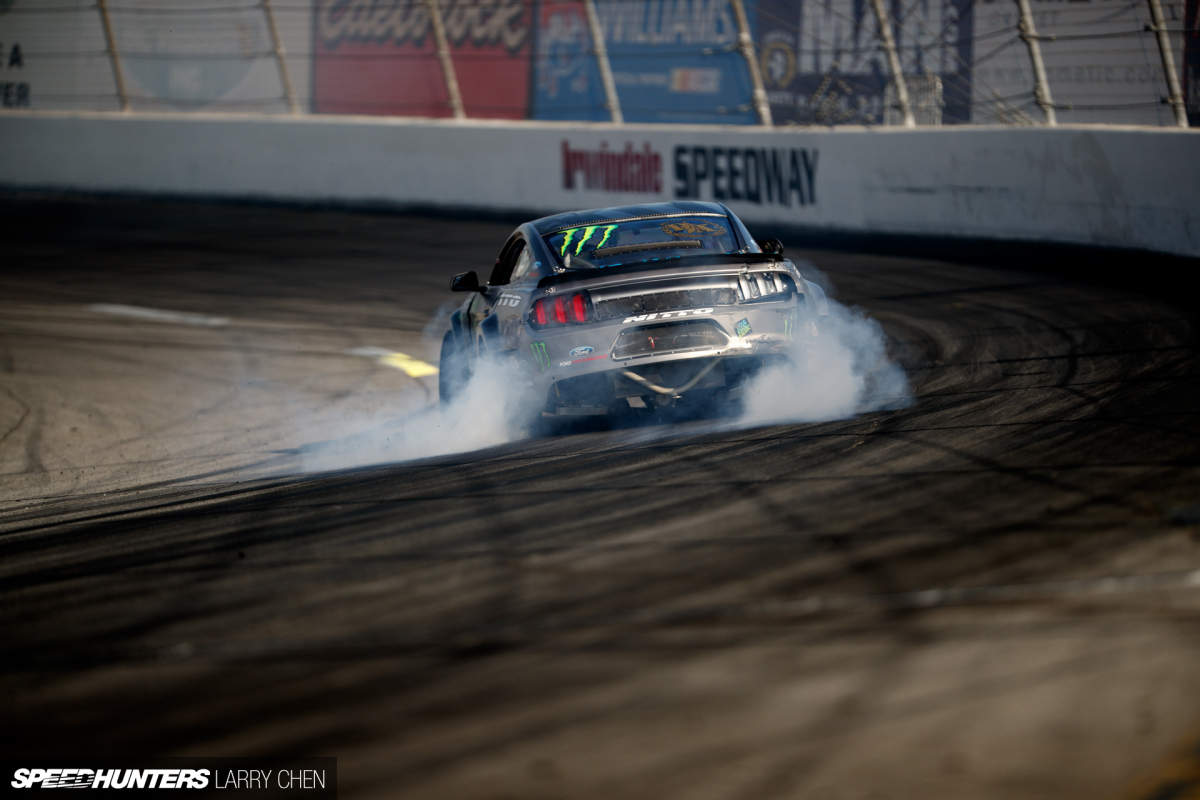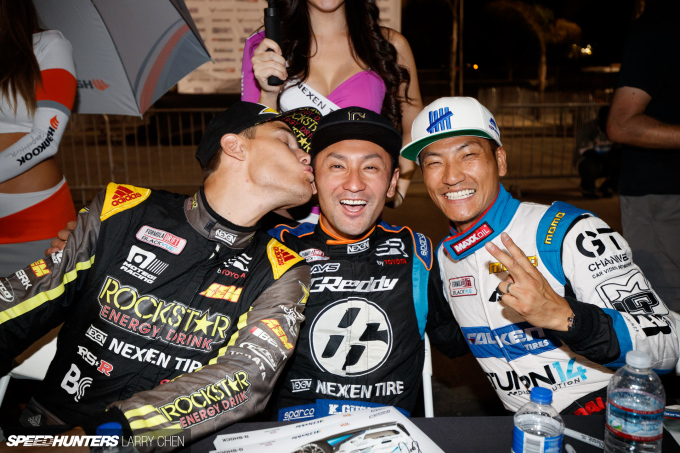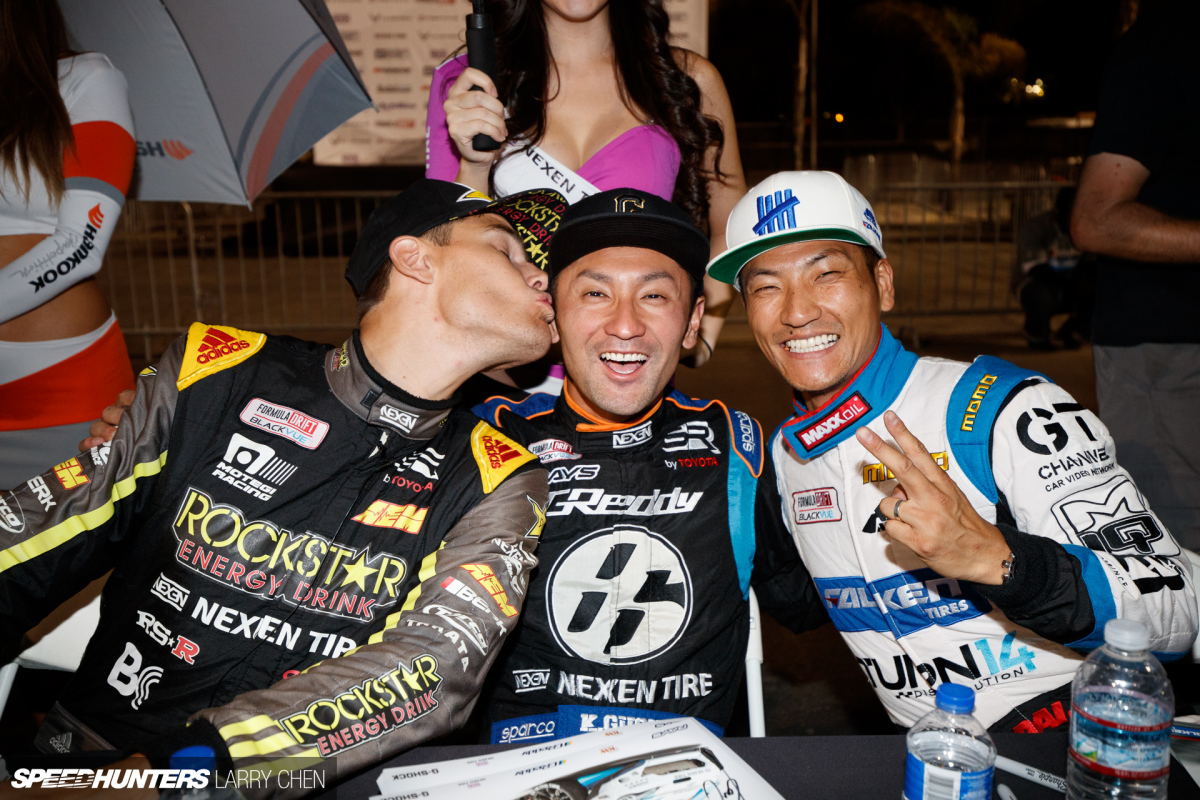 Fredric Aasbø always kisses and tells.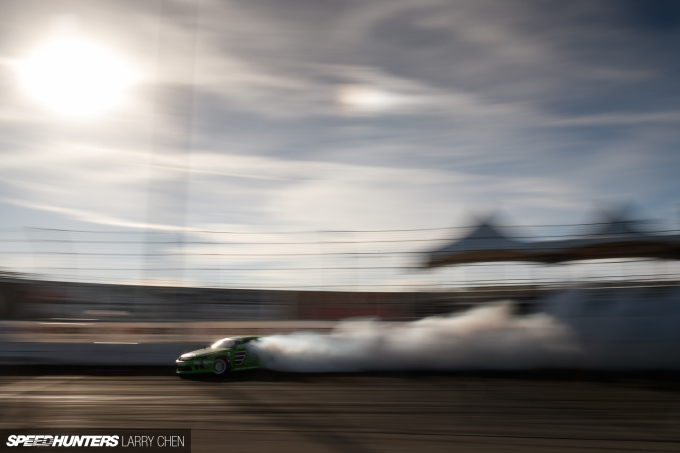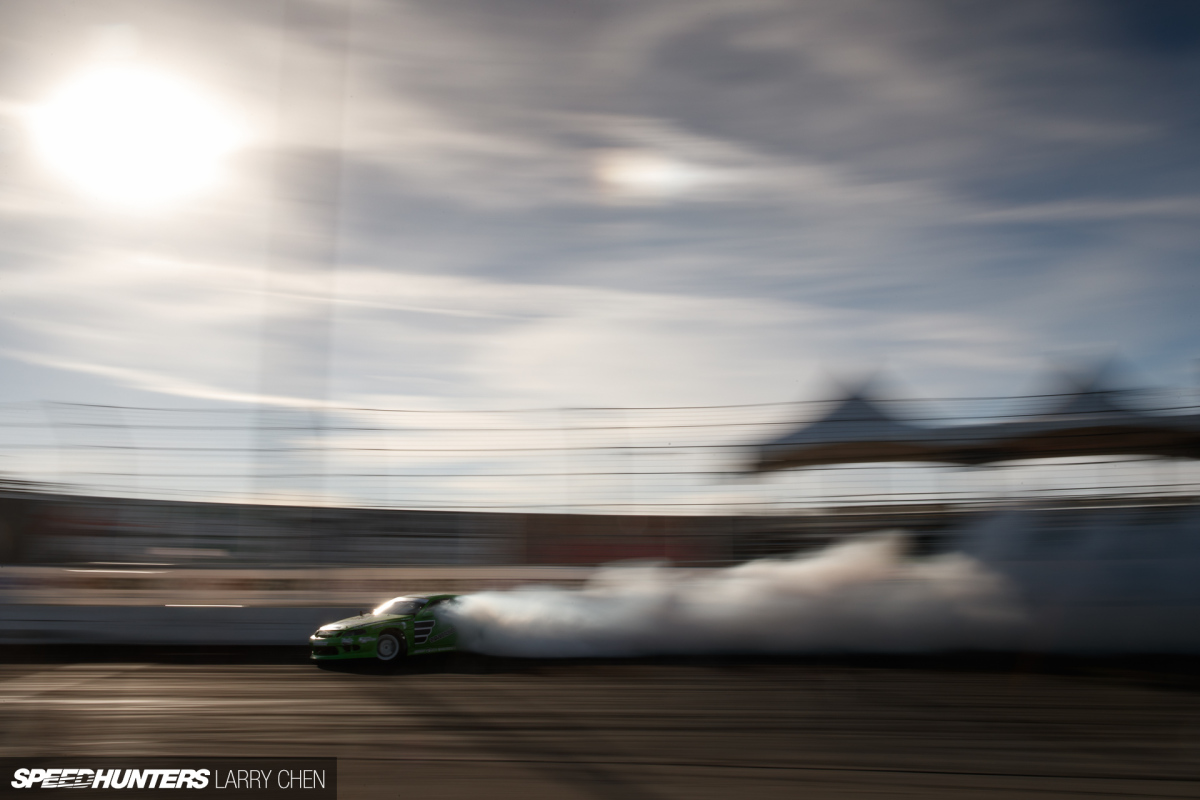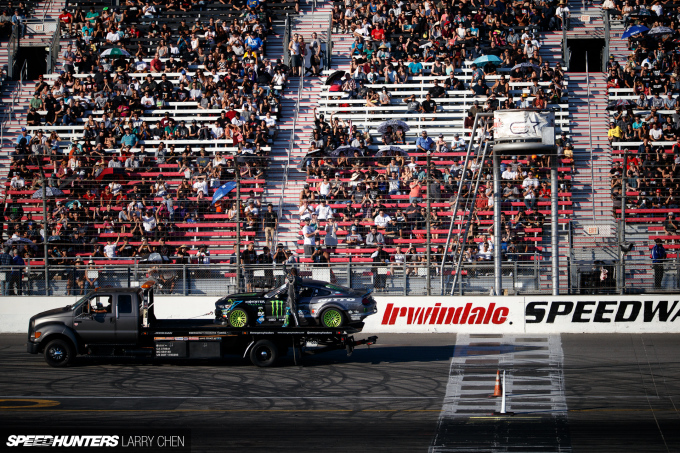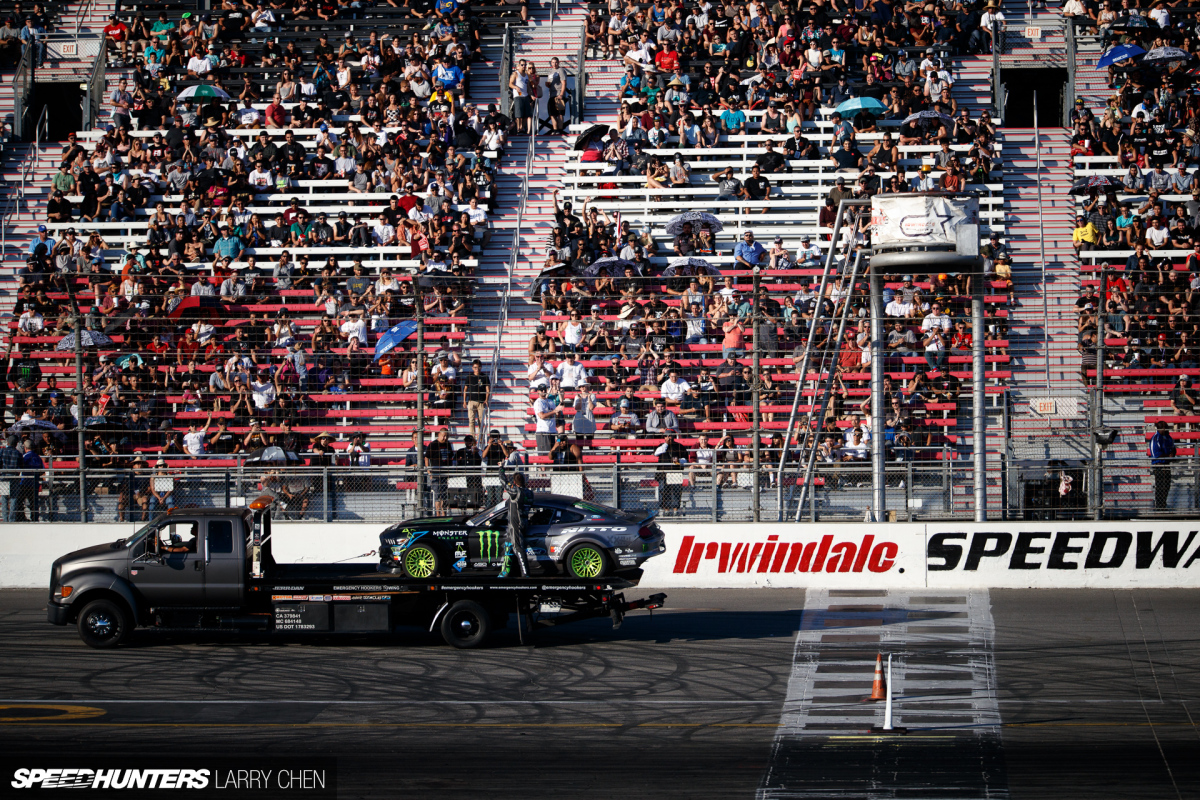 Vaughn had an outside shot for the championship, and all the stars were aligned, but his sway bar end link had a different plan for him. He went right into the wall on the bank.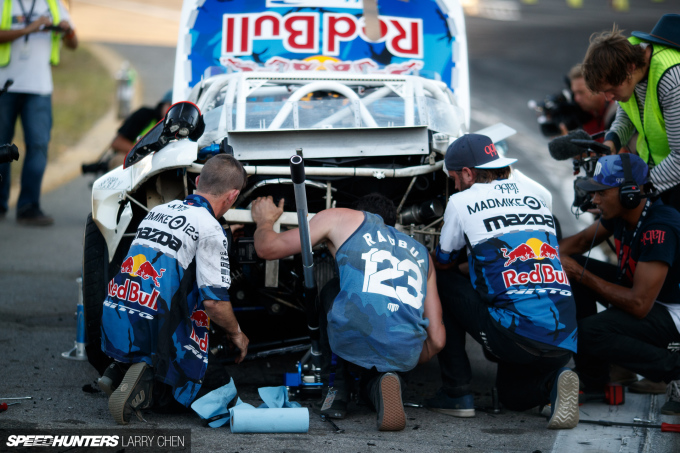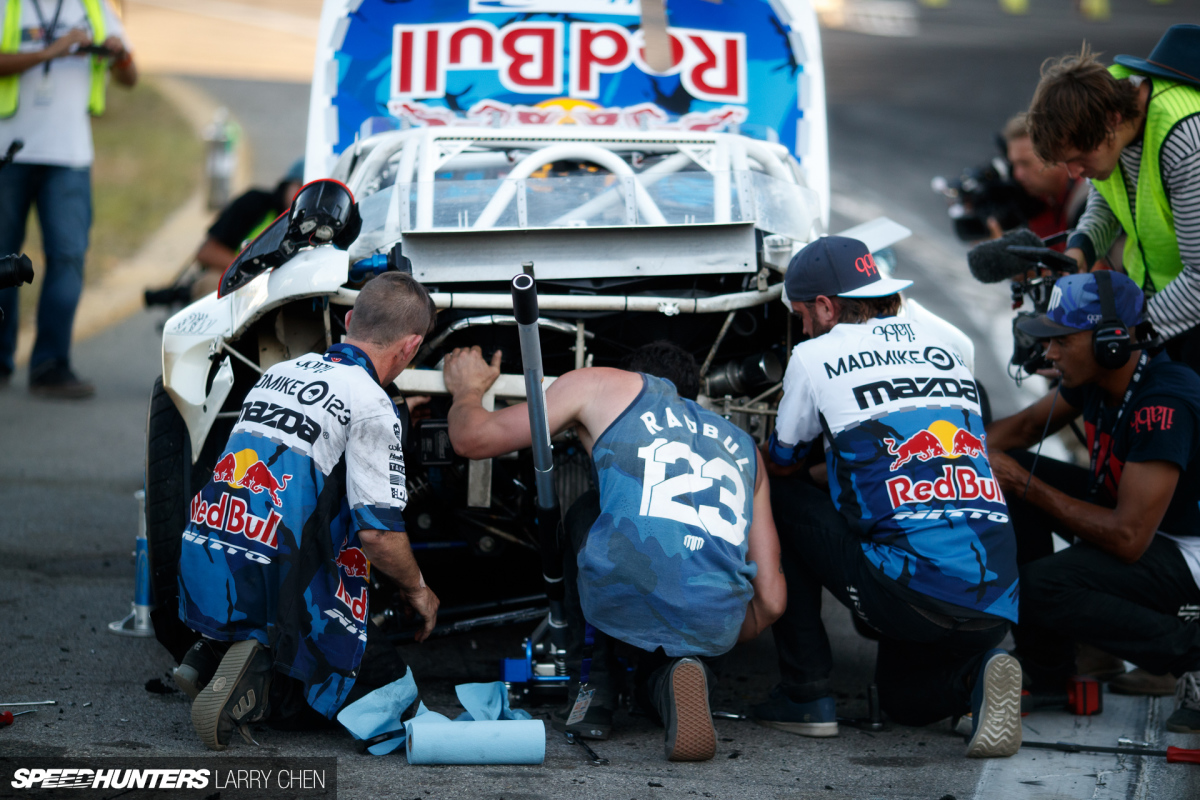 Mad Mike made it into the Top 16, but he was not allowed to compete as his car was seen as unfit because of a leak. He got the points in the battle against Ken Gushi, but had to forfeit his spot.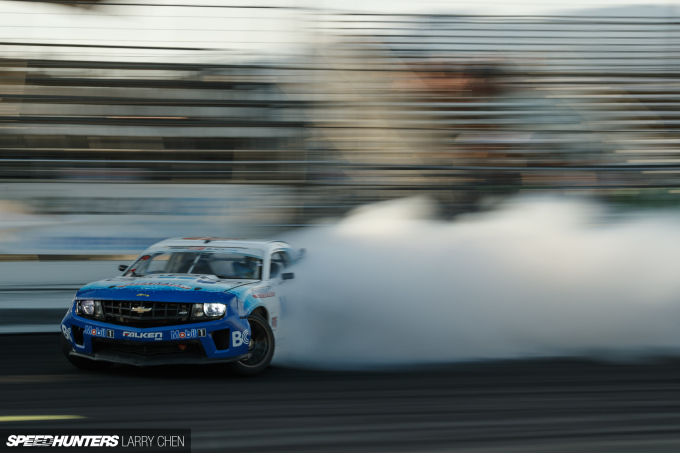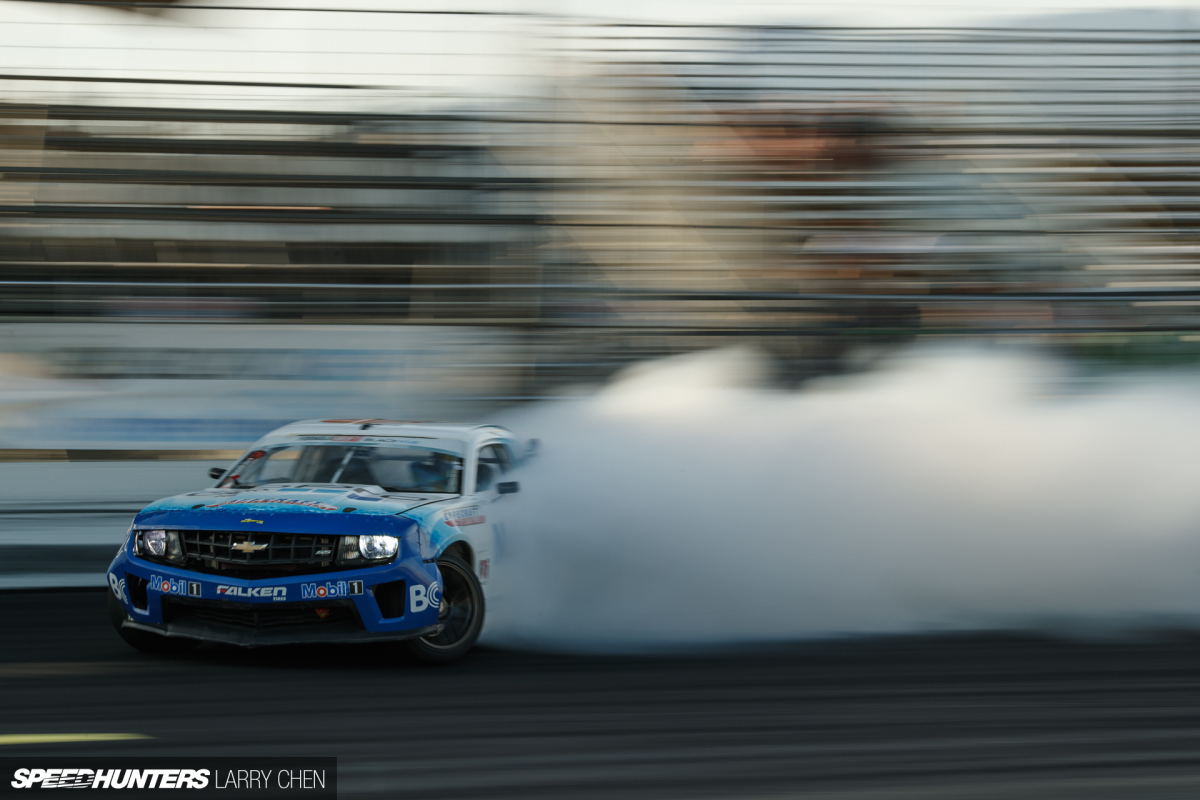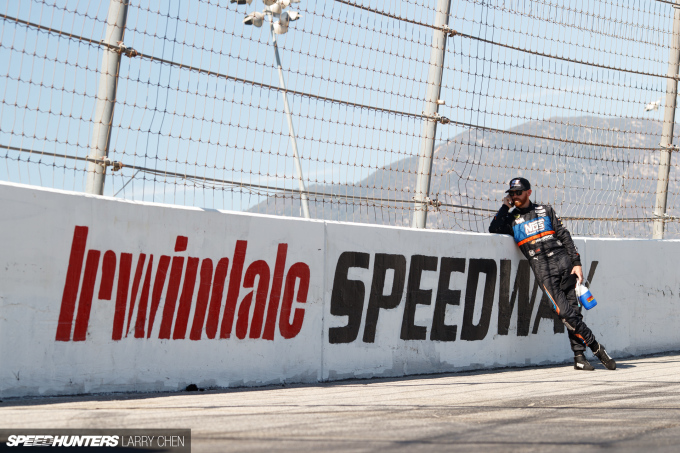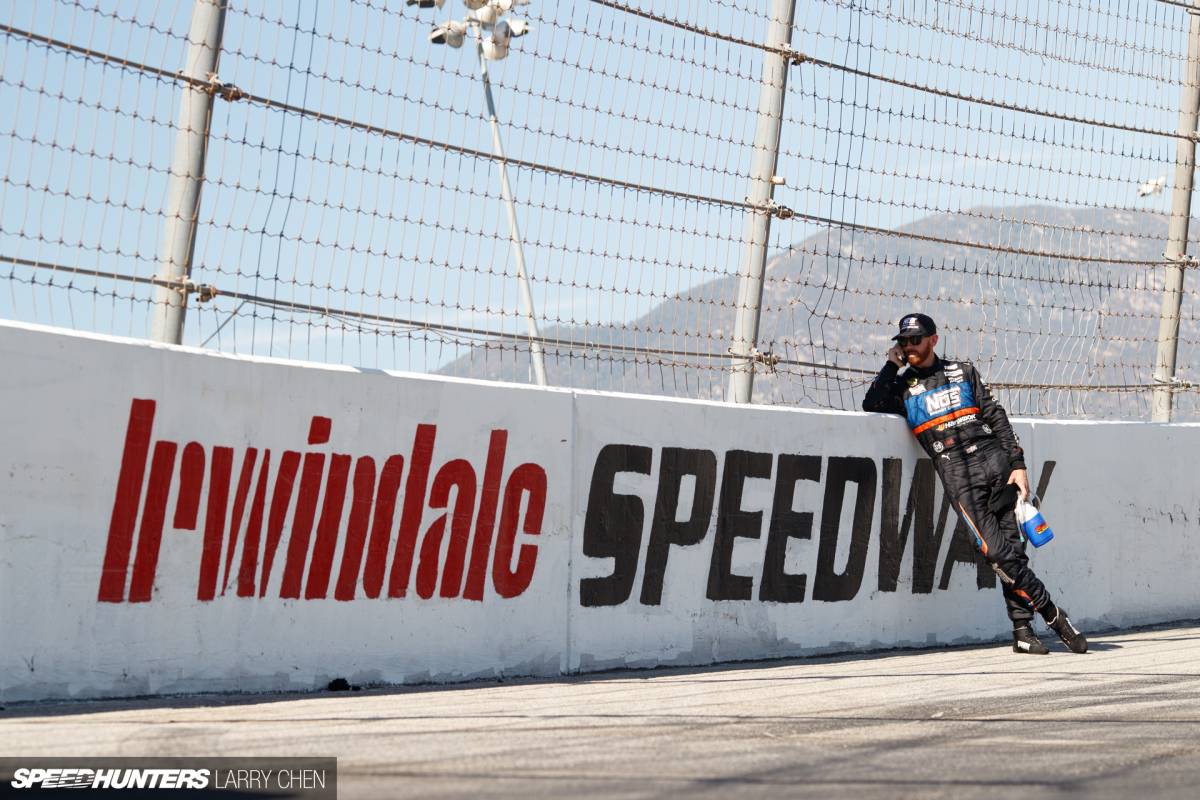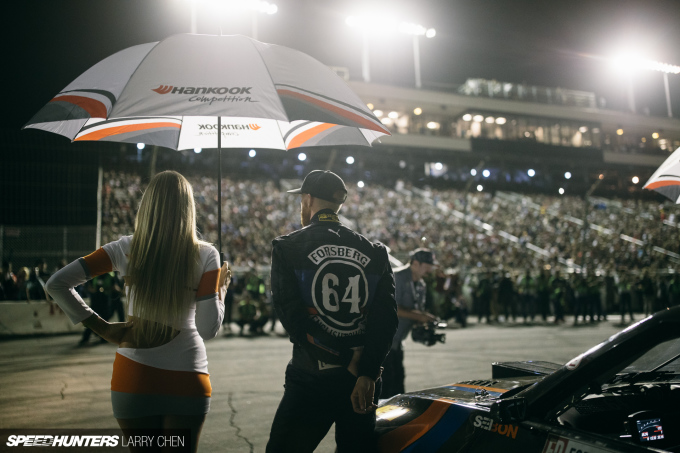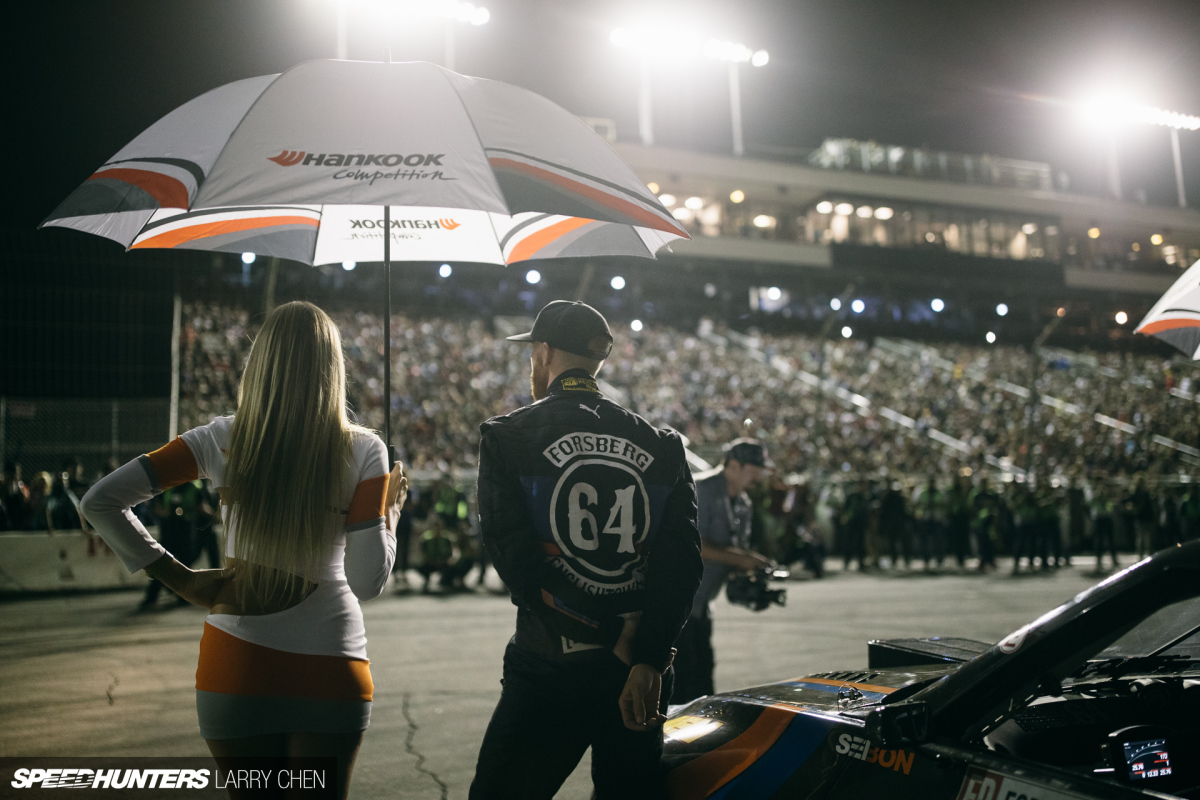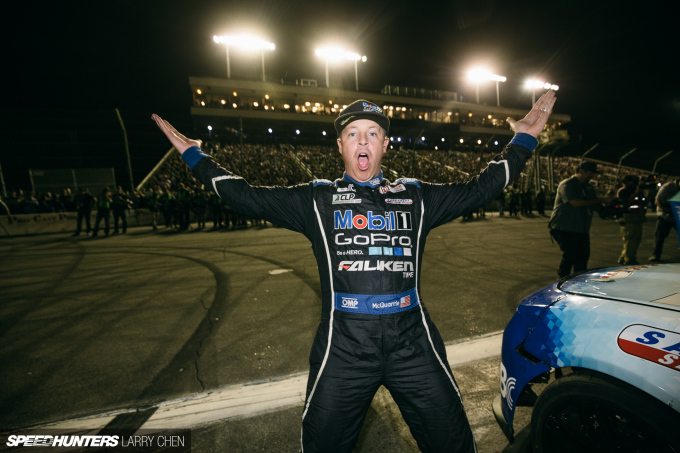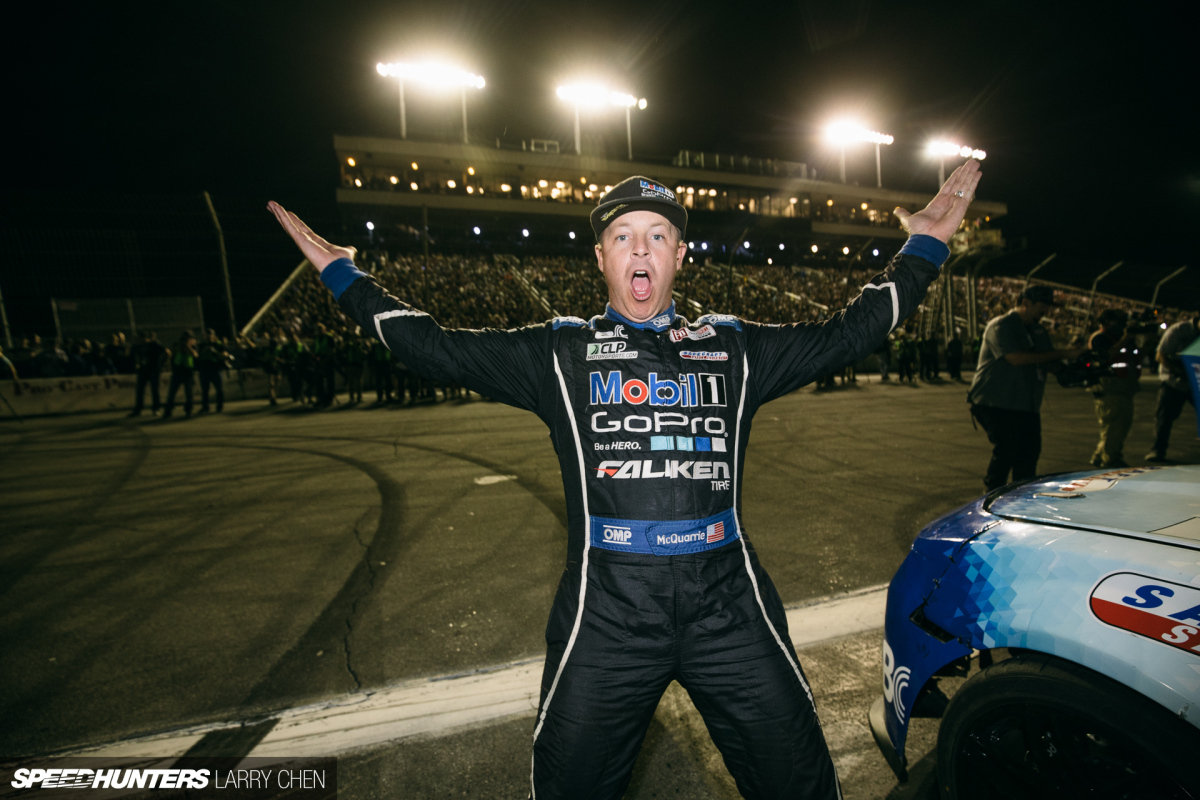 Always the joker in the paddock, Tyler McQuarrie provides much needed comic relief.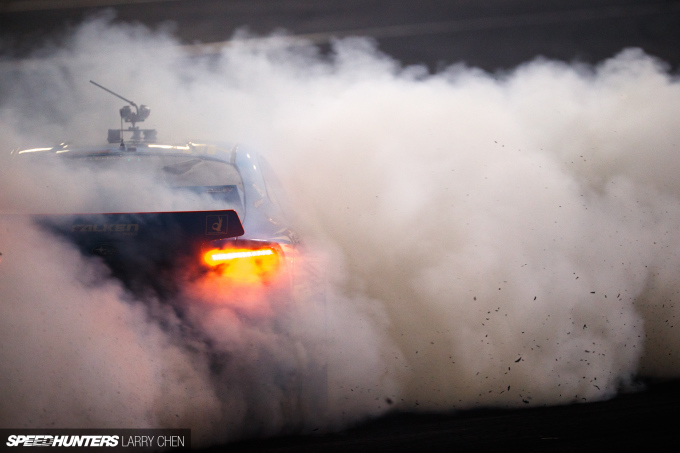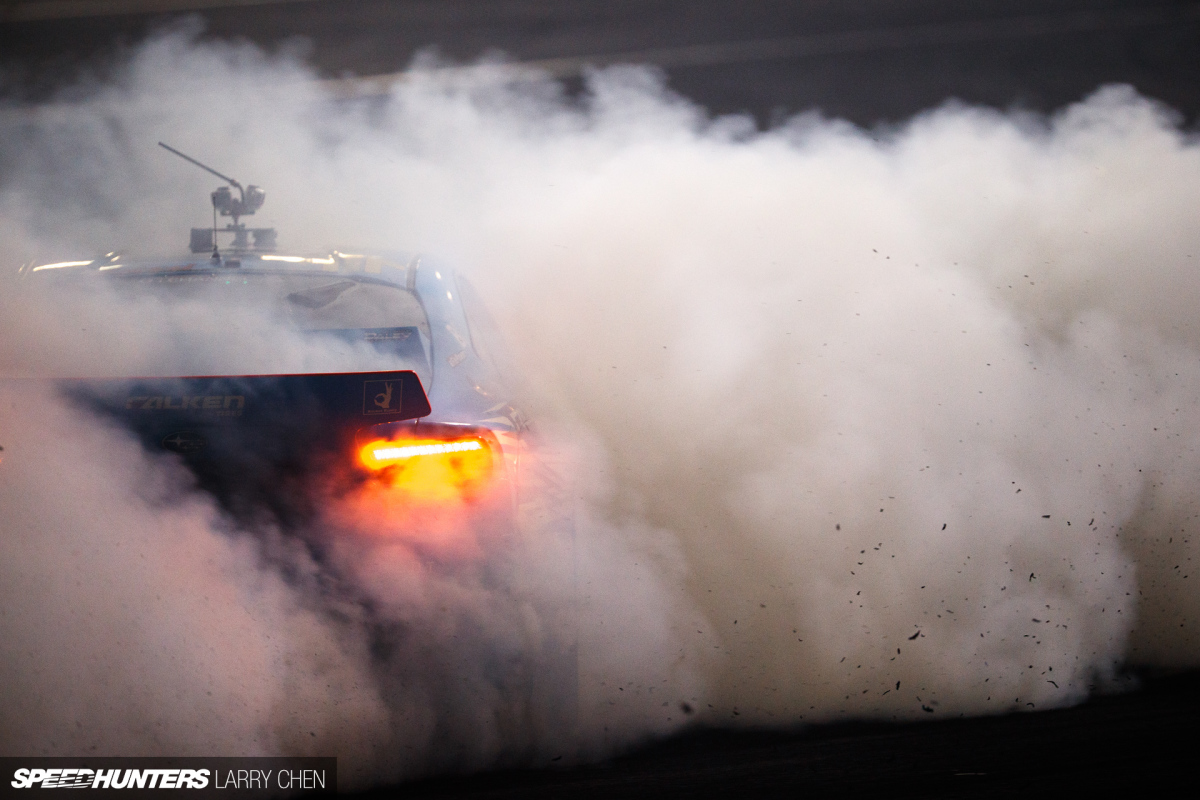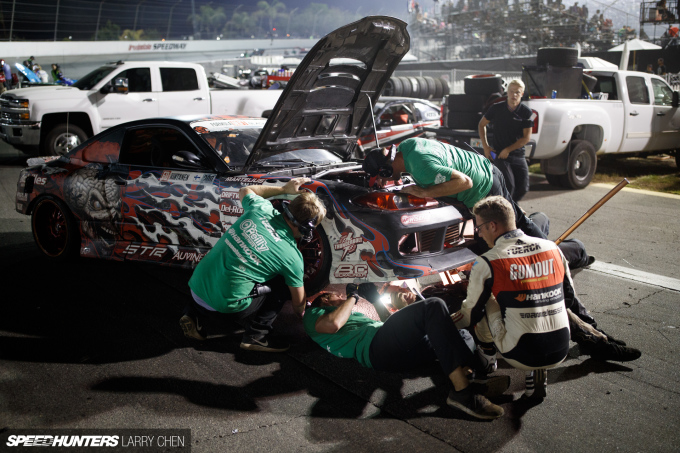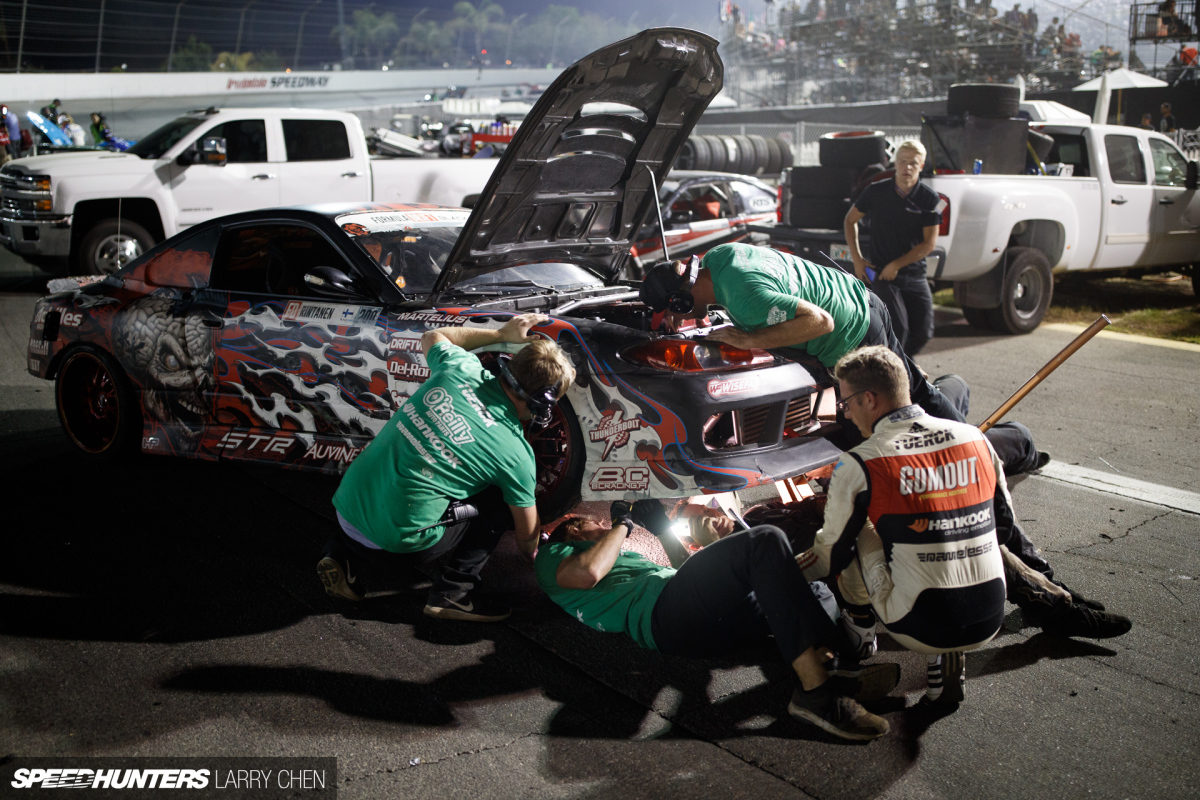 With just a few minutes to fix Ryan Tuerck's FR-S before going into the Top 4 bracket, the team had to try to pull parts off other people's cars. They did not make it and Ryan was forced to forfeit.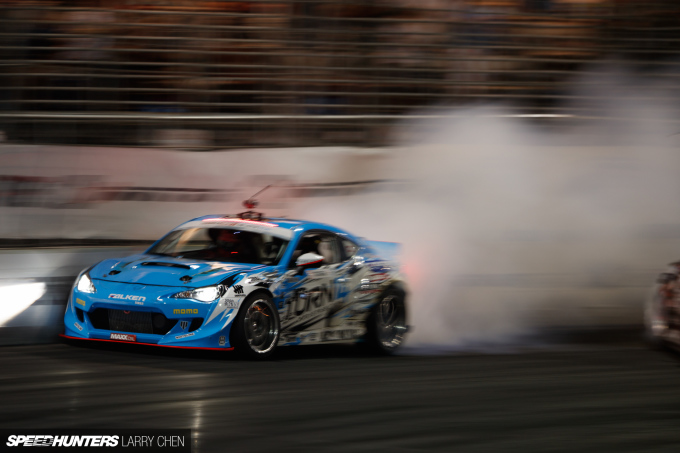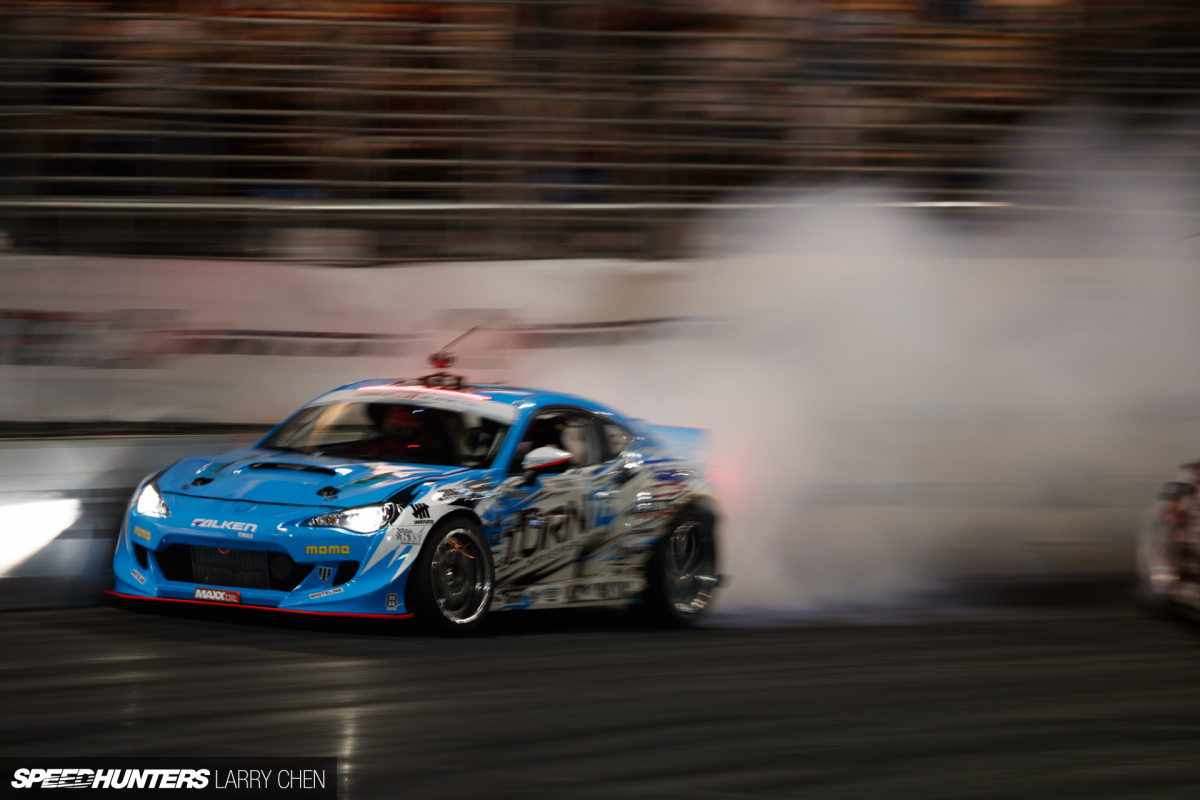 Daijiro Yoshihara just had to do one clean run for an event win, but his power steering had other plans.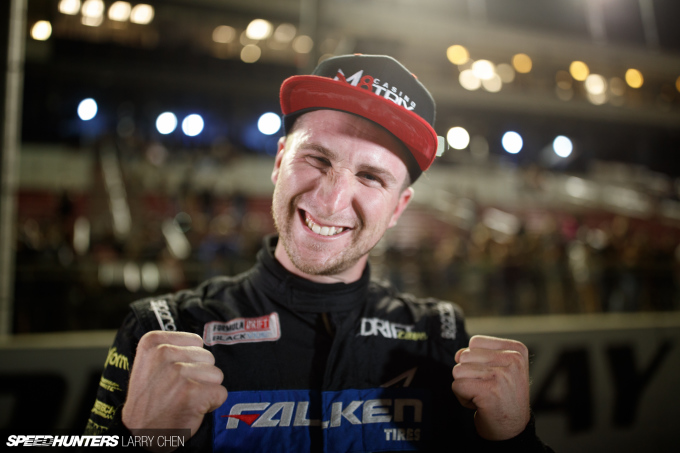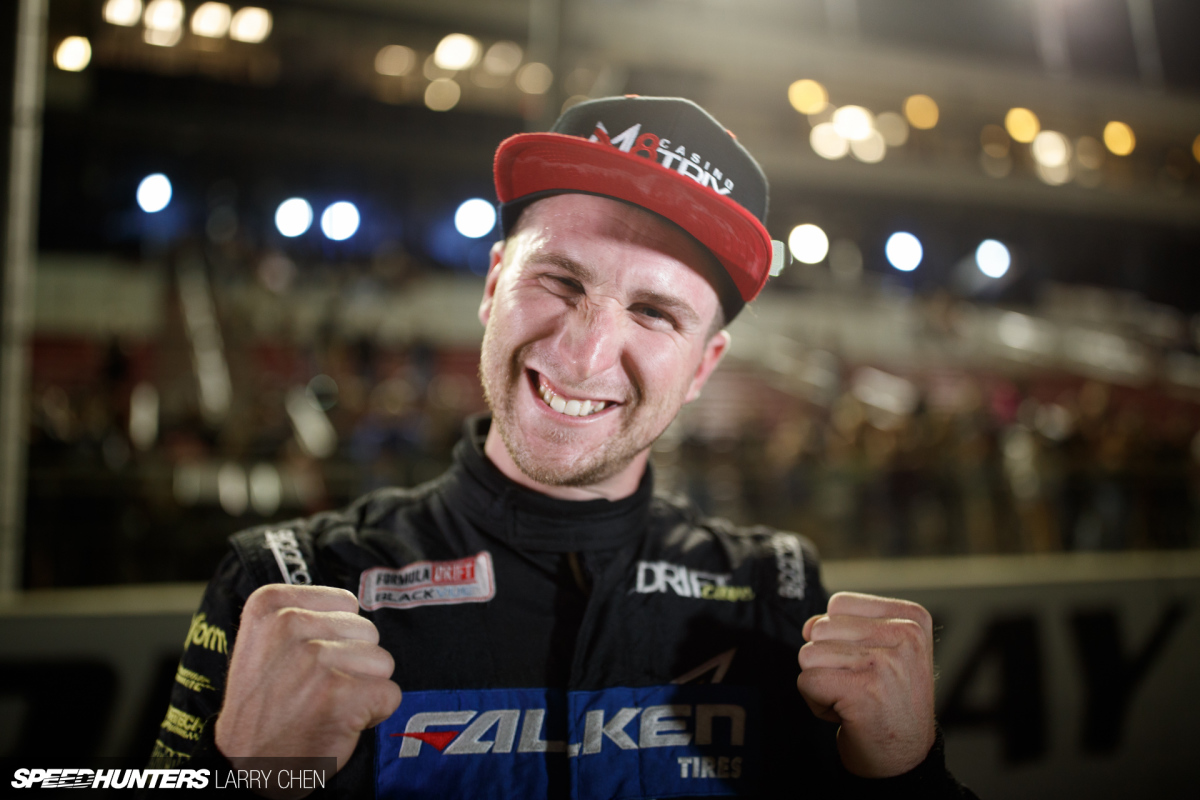 Is this a preview of a new era? Matt Field has worked so hard up to this point for it to pay off with two back-to-back event wins. One thing's for sure – the Formula Drift Pro championship race is going to be very interesting in 2017.
Larry Chen
Instagram: larry_chen_foto
larry@speedhunters.com
Cutting Room Floor