German Cars Only
The day began with a smooth drive through country roads to what seemed like the middle of nowhere, but eventually we arrived at Mid Suffolk Showground in Stonham Barns for the show billed as 'East Anglia's Premier German Car Event.'
It couldn't have been a more fitting venue either; a vast field surrounding a central fenced area perfect for hosting a modified car show. With a large turnout, I couldn't have felt happier for the LowCollective guys.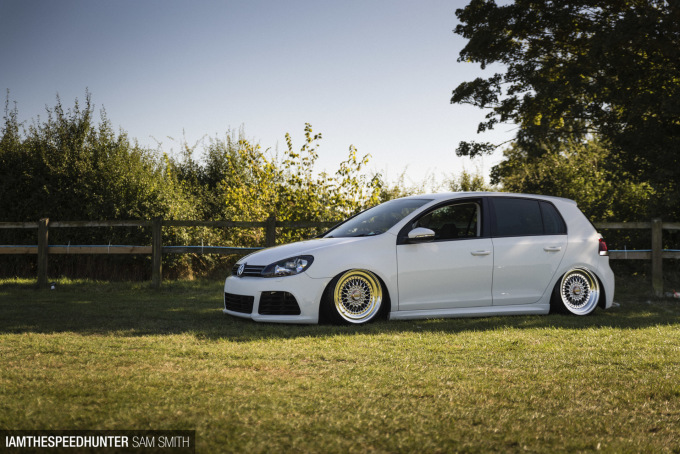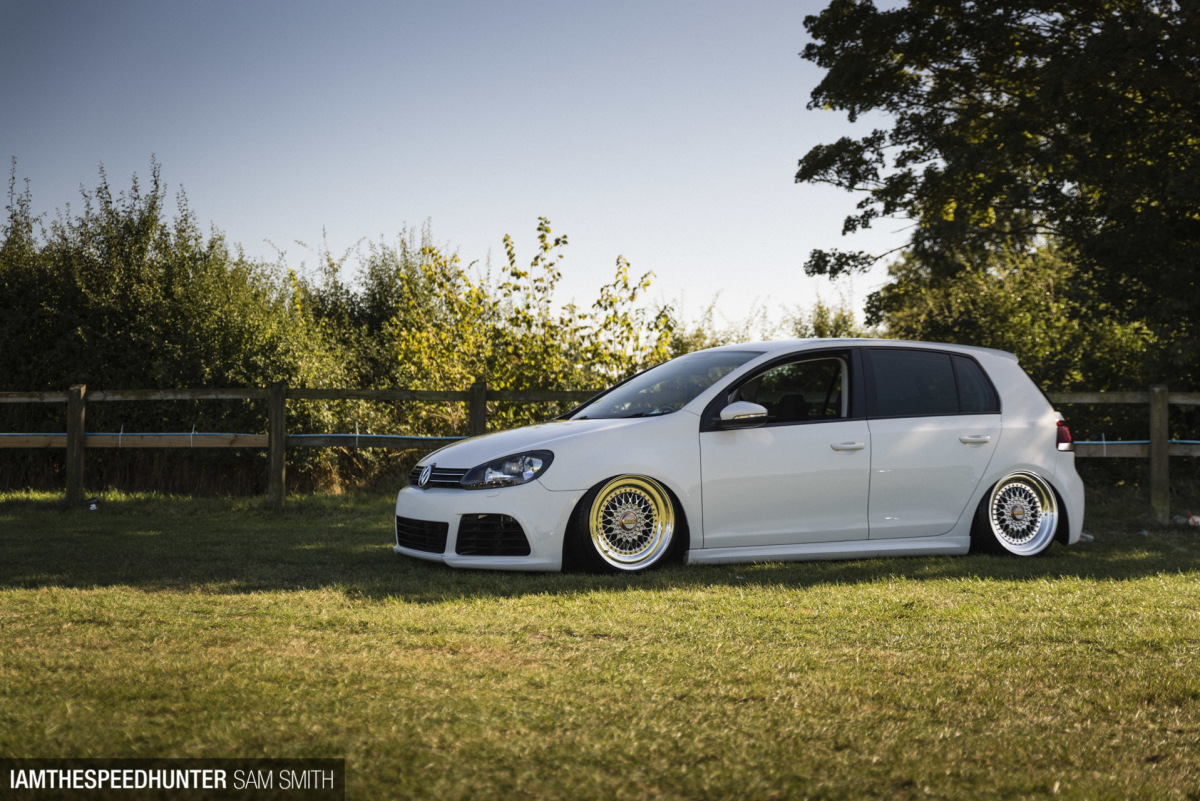 This year's event marked its third annual running, and I think I speak for a lot of people when I say that it's great to see a grassroots-level movement like LowCollective in full swing.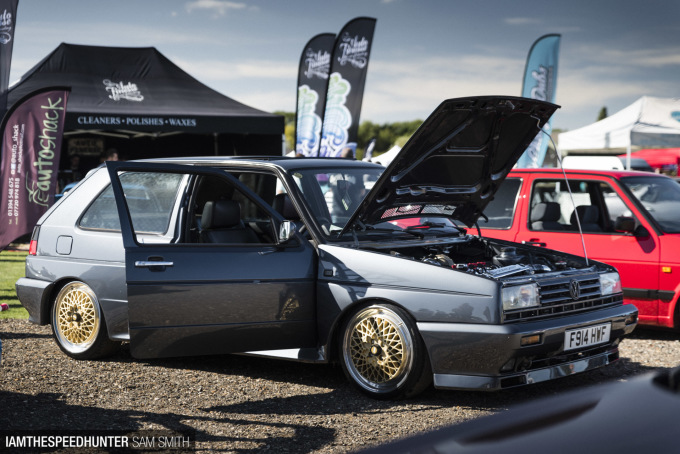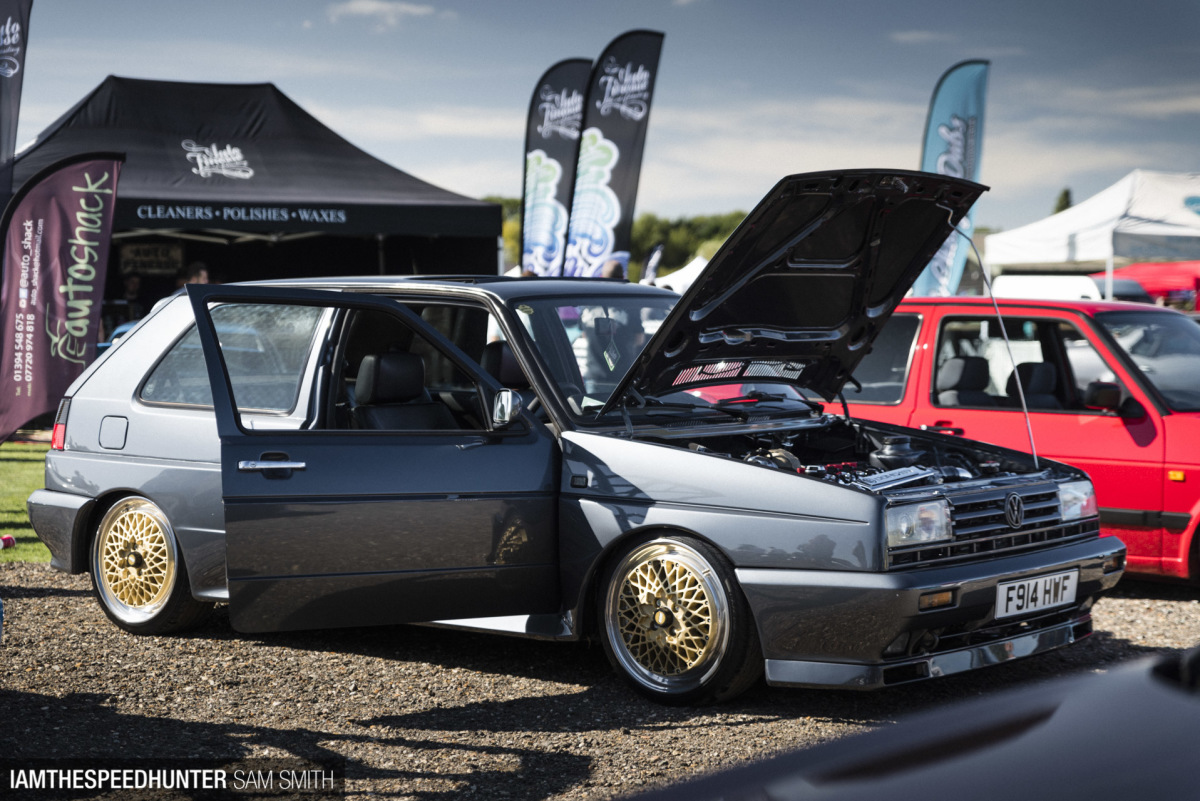 To give you a little history, LowCollective began like most clubs do, as a group of friends with a common interest. Wanting to contribute to the German car community in a positive way, they banded together to create monthly meets in a local truck stop, but after just three meets the number of cars attending got into the hundreds.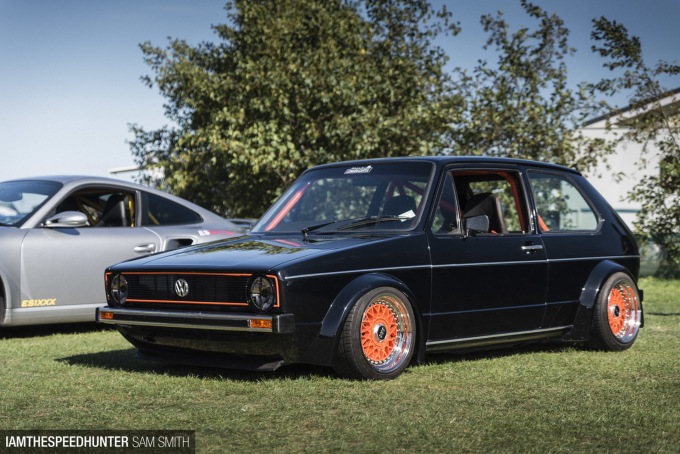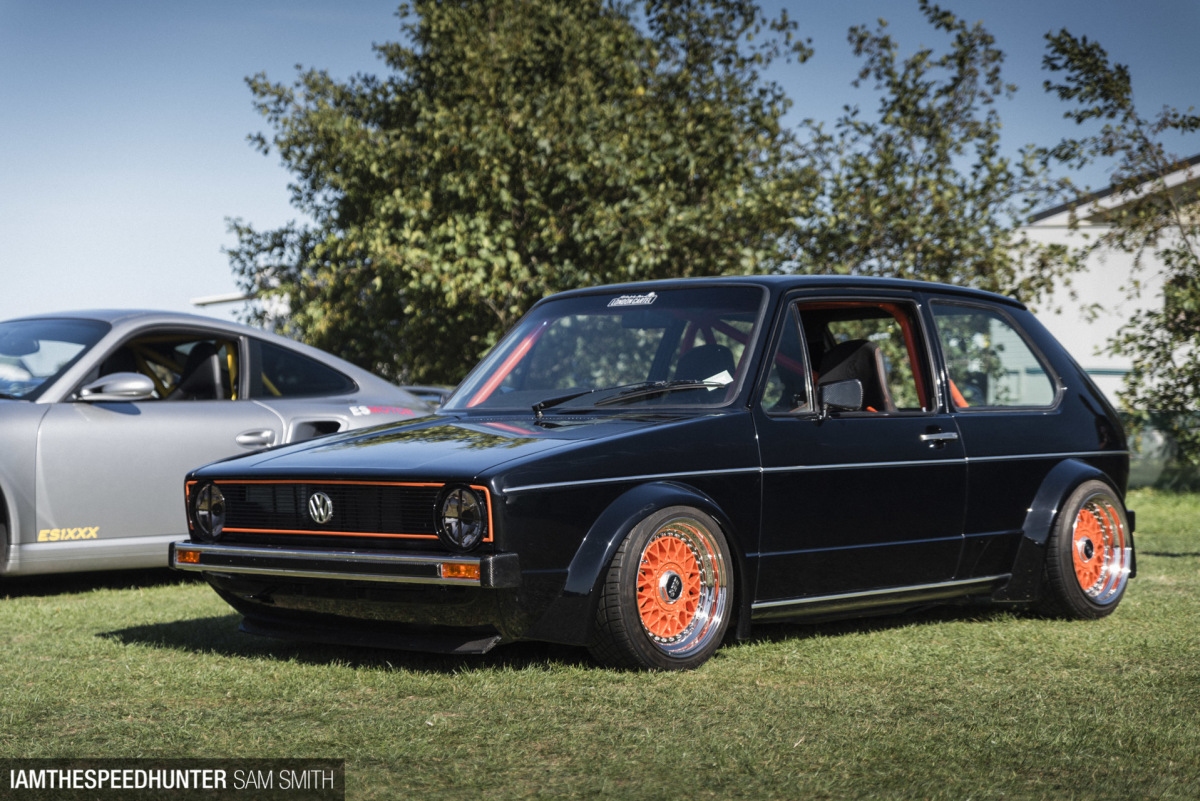 Obviously they needed to step things up a notch, and the next logical step was to hold larger meets every few months.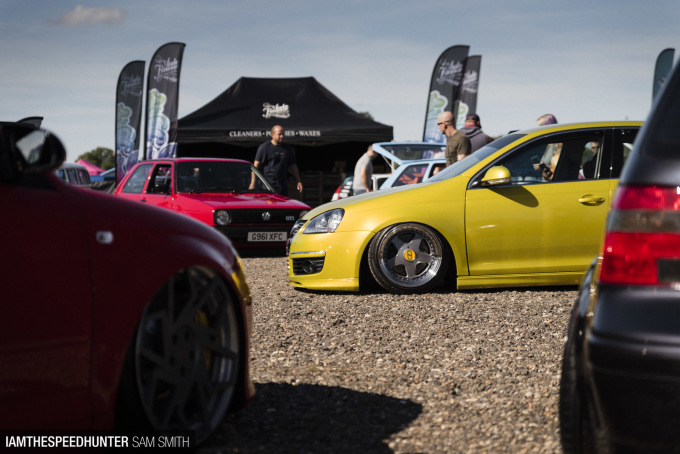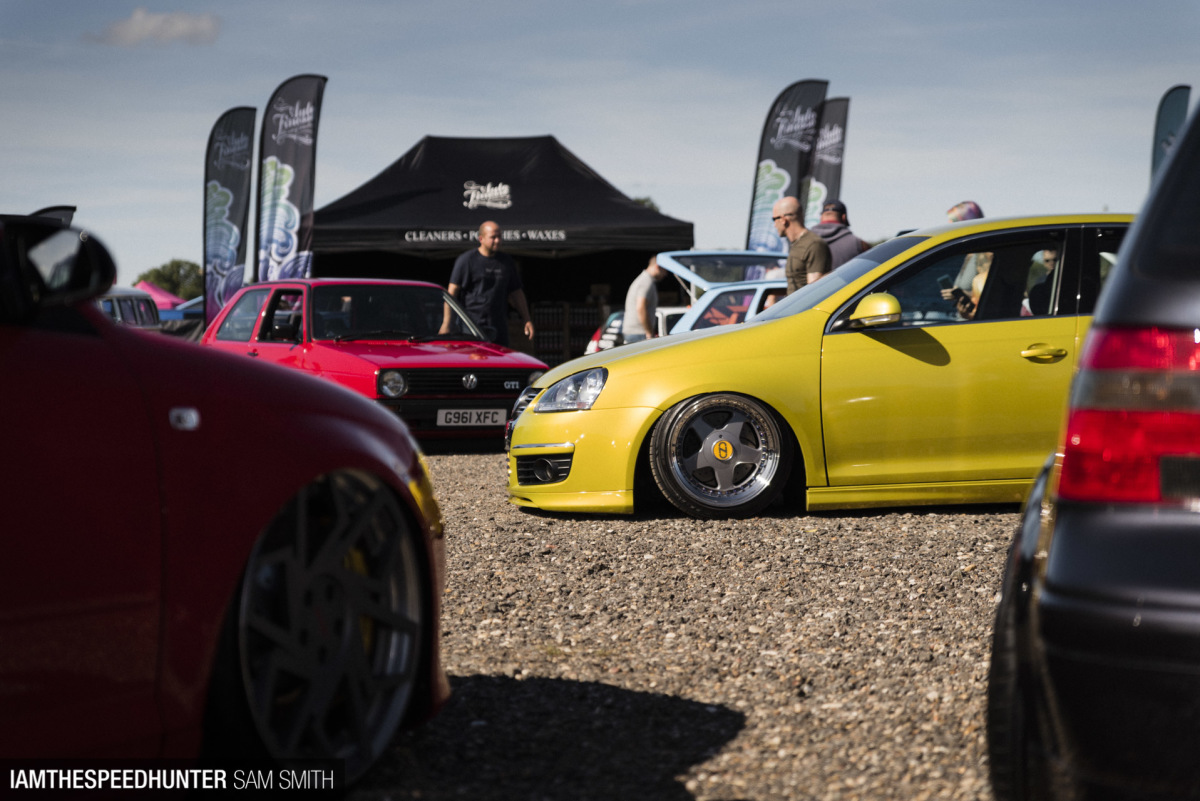 With each passing LowCollective event, car turnout and spectator numbers continued to grow, and eventually the guys were offered the Mid Suffolk Showground. It was at that point, three years ago, that the show became an annual affair. Today, it remains a German marque affair (including related models from Seat and Skoda), with low, modified and original vehicles all welcomed.
The weather for the 2016 event couldn't have been more perfect; for once a day in England where it was hot enough to get sunburnt.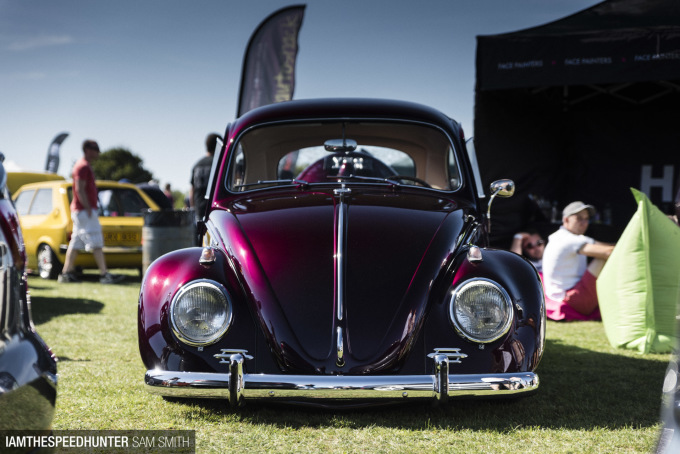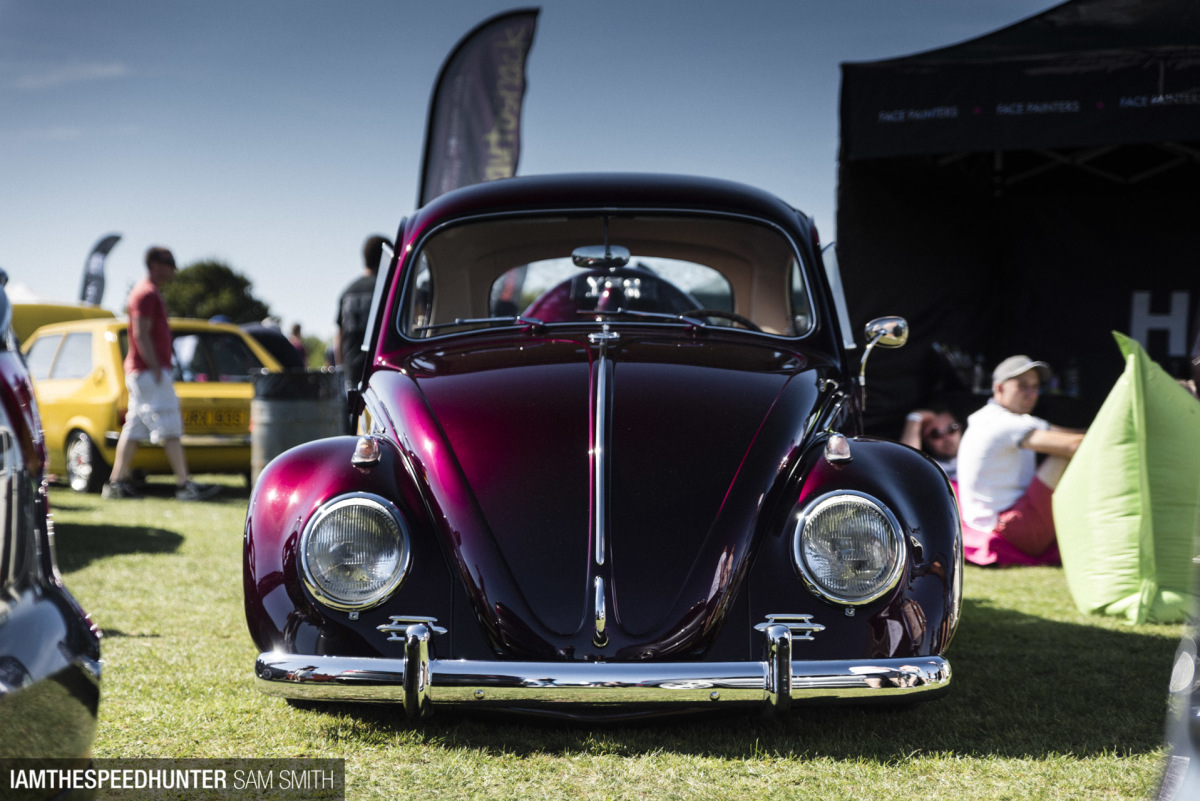 The show field was divided up into areas for different clubs, with supercars at one end all the way down to air-cooled machines at the other.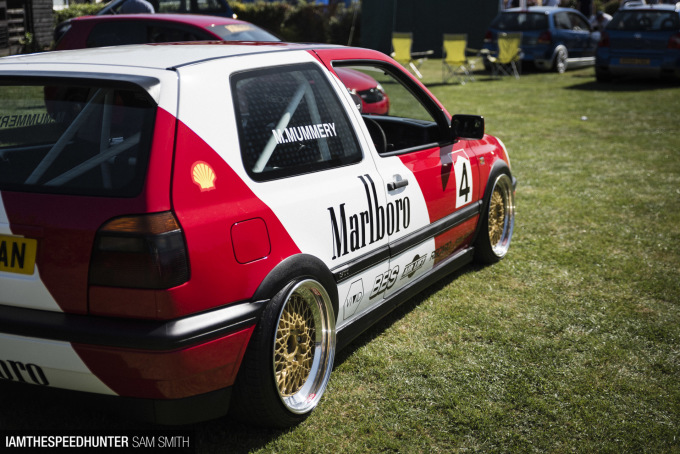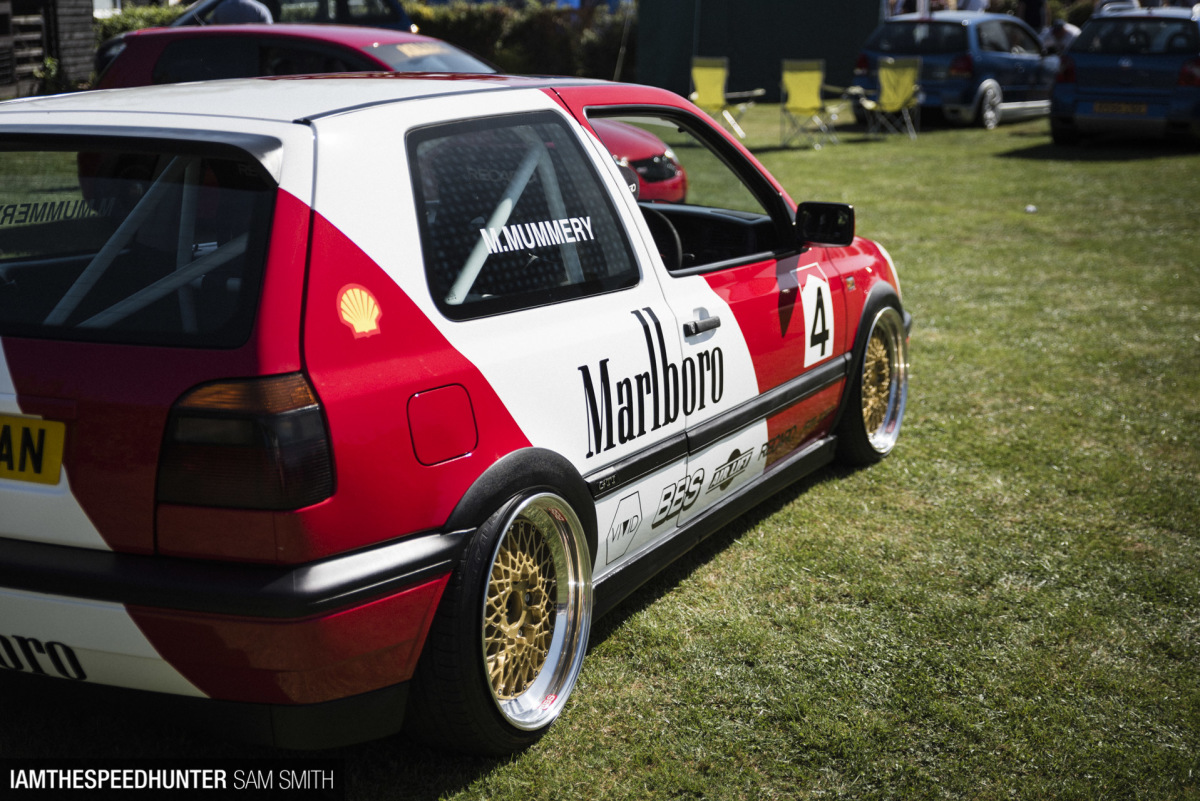 One of the first cars that made a real impression on me was this Mk3 Golf. There's something awesome about seeing a retro livery used like this, and the magnesium BBS Motorsport wheels are the cherry on top.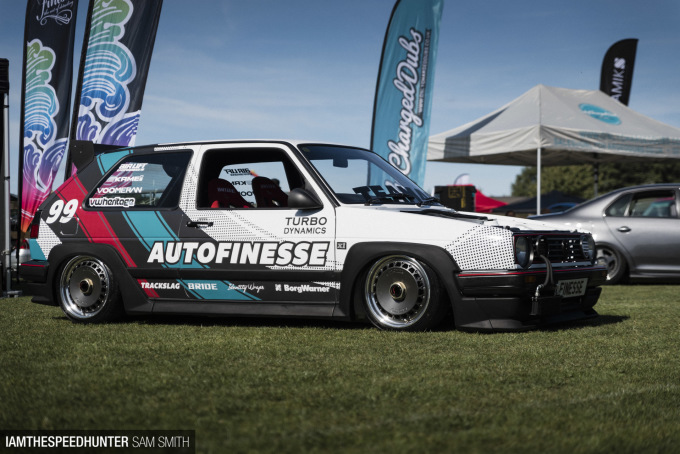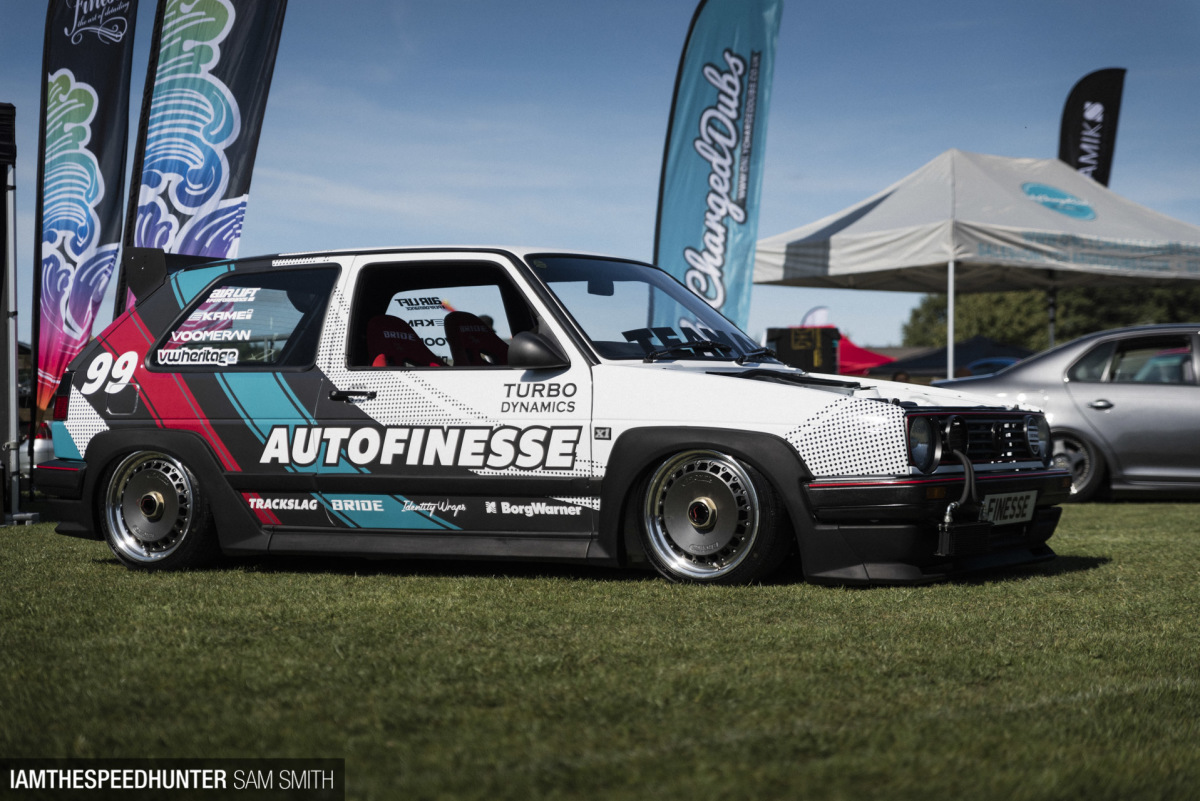 Also sporting a retro livery theme was Auto Finesse's 'Project Unknown' Mk2 Golf, which combines a Kamei X1 kit, 20VT engine conversion with a huge BorgWarner turbo, Bride seats, a set of Ronal wheels and a very rare Voomeran Cup spoiler.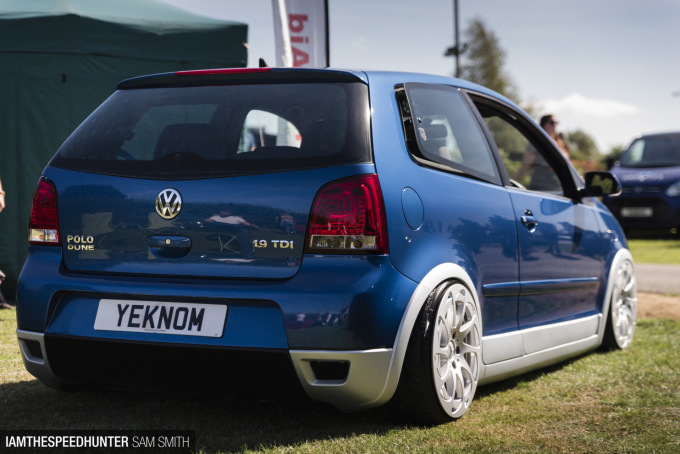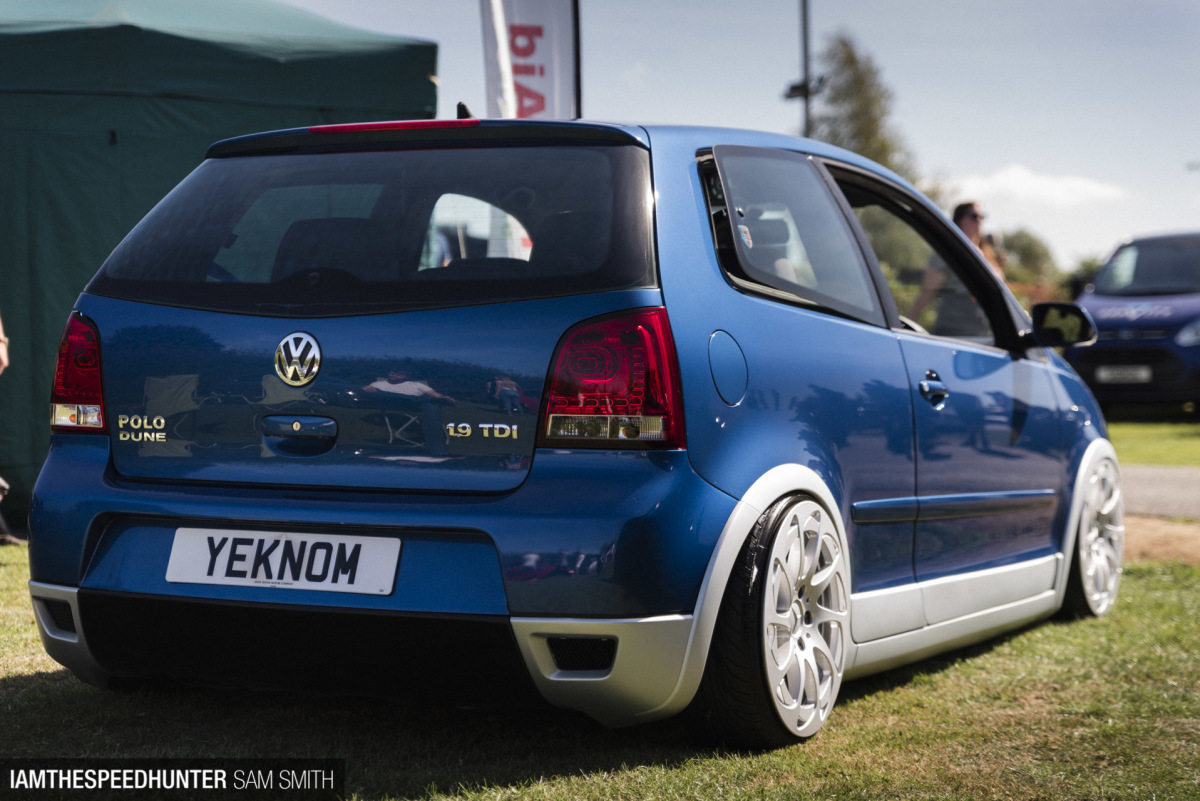 Here's something you probably wouldn't notice if you didn't know what it was – Sam Eaton's completely home-built, three-door Polo 9N3 Dune.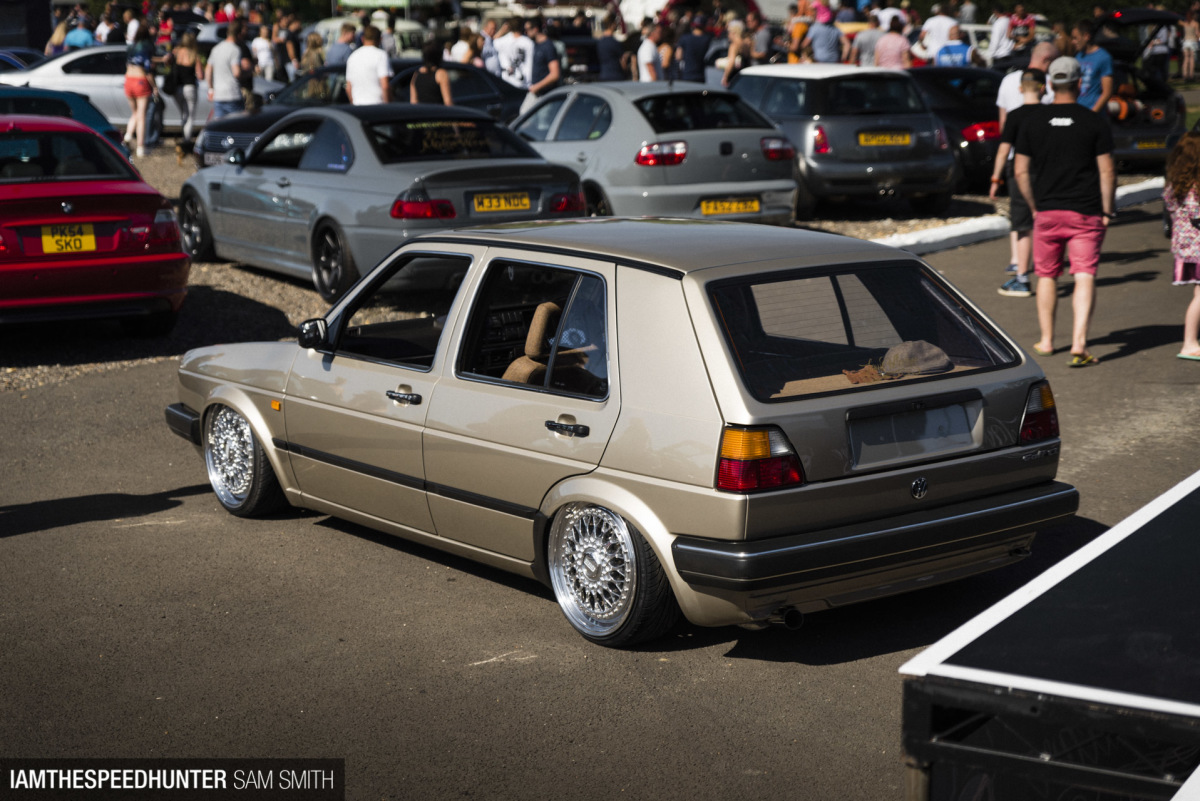 LowCollective organisers Tom and Nathan both recently finished their respective builds, and they're simply too good not to share. Tom's Mk2 Golf is a perfect combination of all things old fashioned; the Kinloch tweed interior retrim, Porsche steering wheel, CAE shifter and polished set of BBS RSs give the car a timeless look.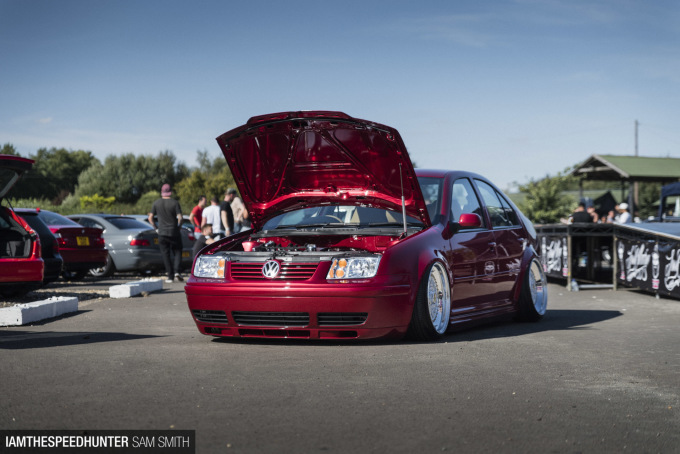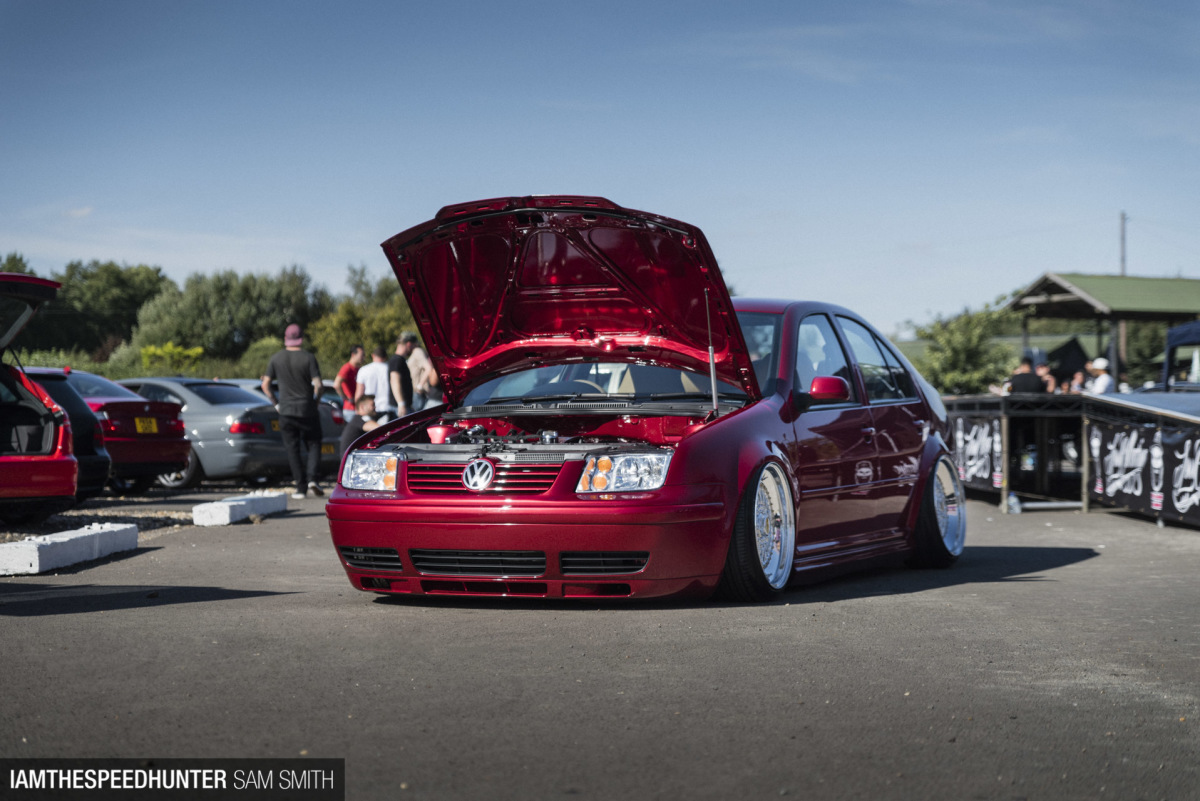 And then you have Nathan's Mk4 Jetta, which I think has really raised the show car bar for this model. On top of flawless metallic red paint, the build features a custom cream-coloured interior and BBS RSs polished beyond belief.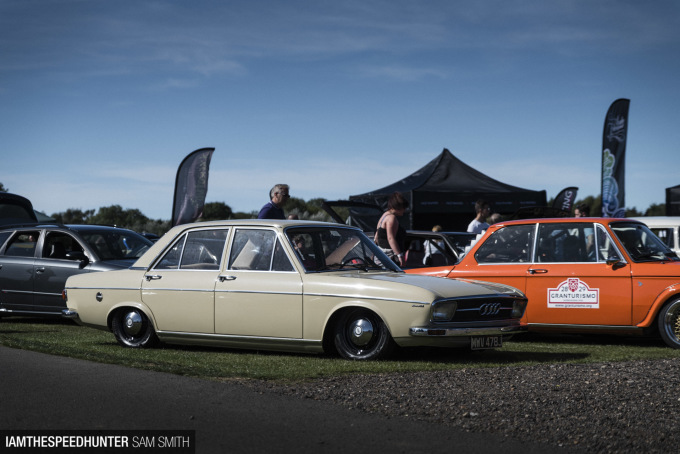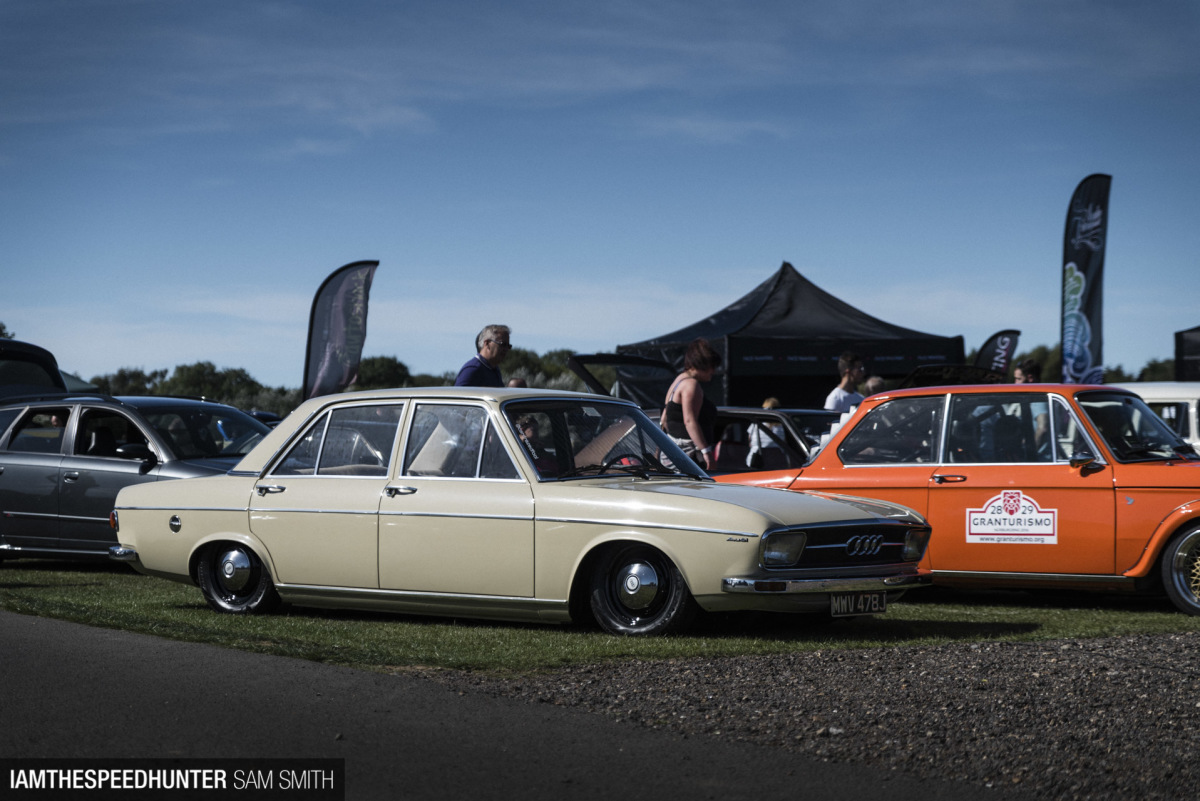 The next car that piqued my interest was this Audi 100. It was the first time I'd seen a four-door variant, and I think I'd love to see a lot more of it.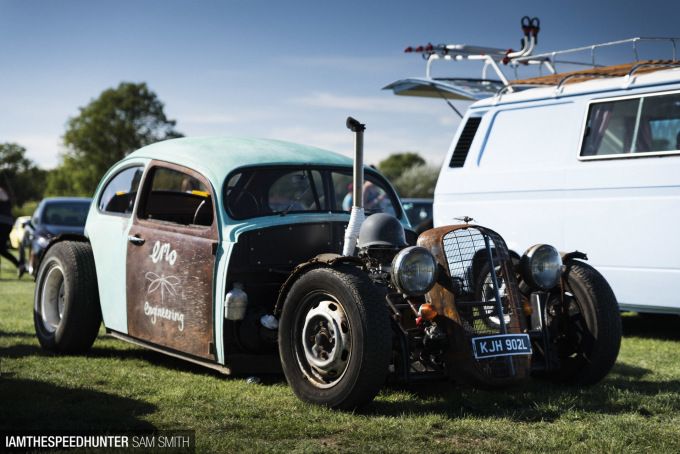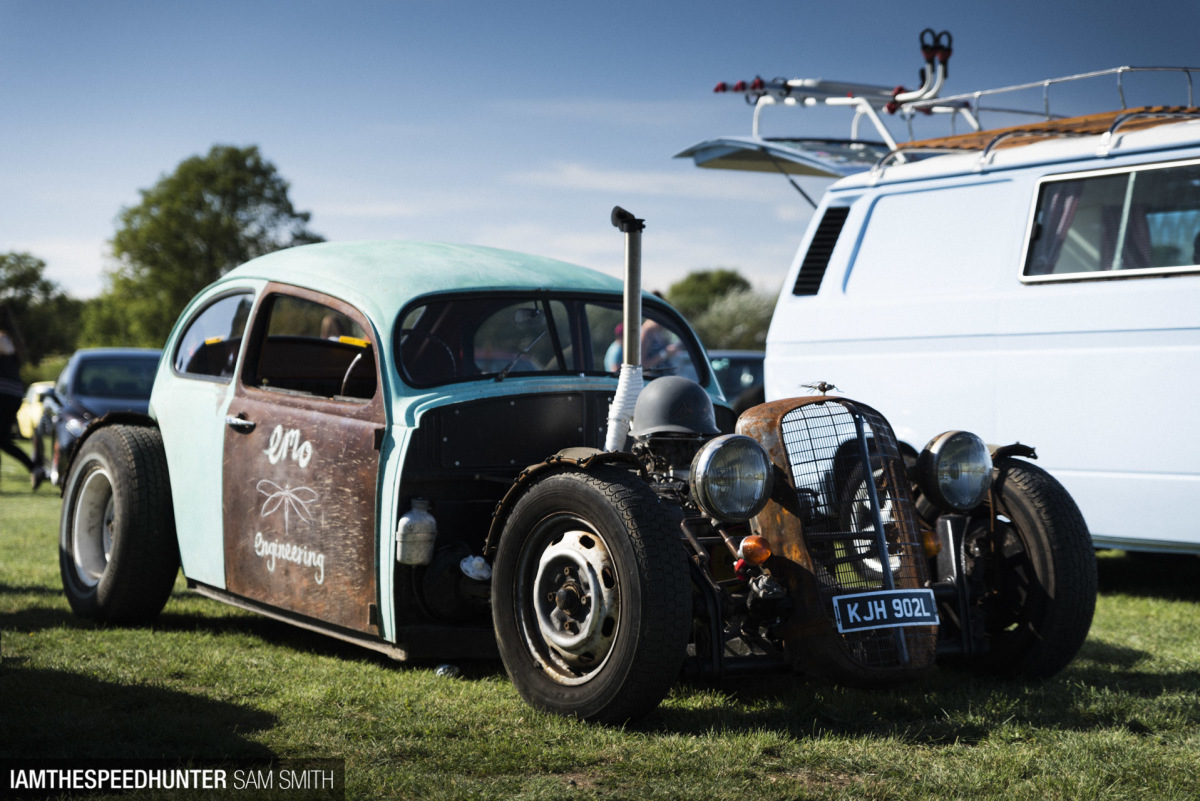 At the far end of the field was a Beetle rat rod that had so much going on I couldn't even begin to think of how it came to be. But it certainly was awesome and very unique.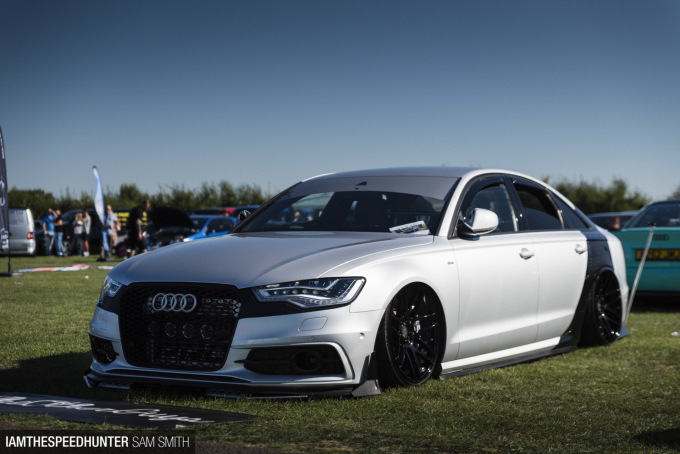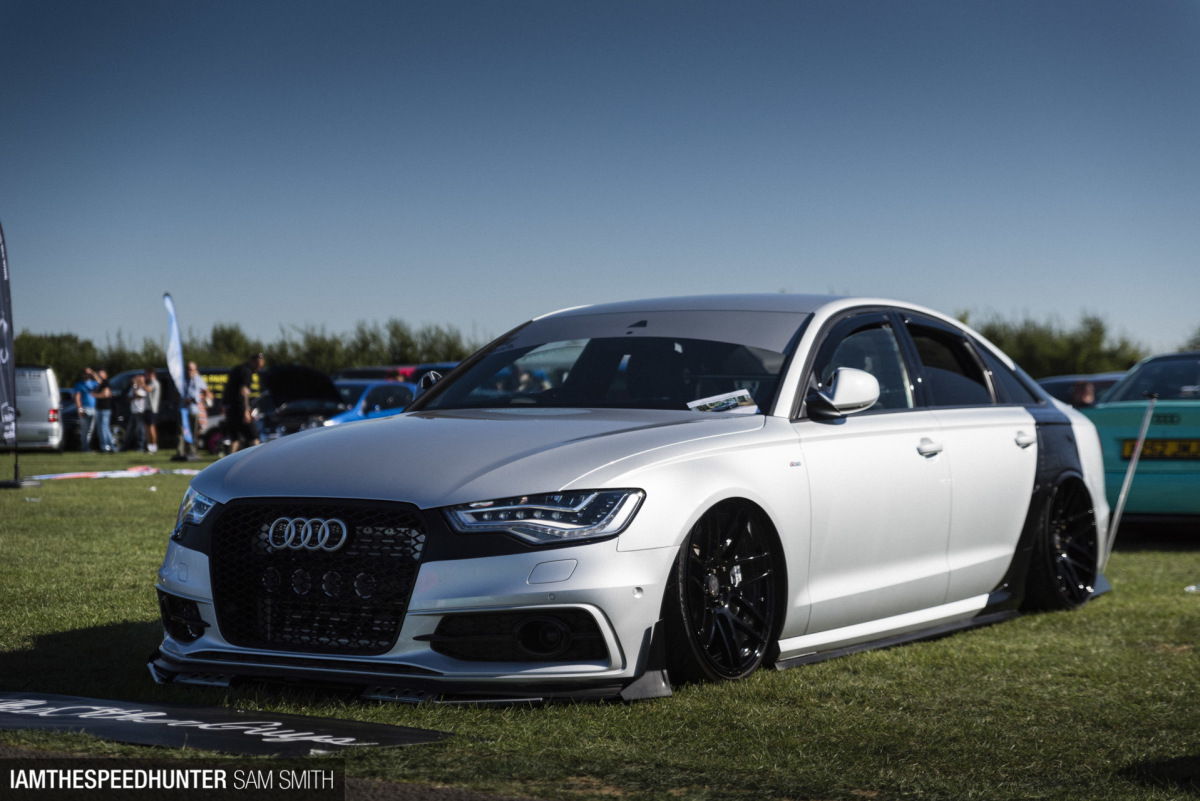 At the modern end of the scale was this menacing Audi S6. With a huge splitter and rear diffuser it definitely stood out.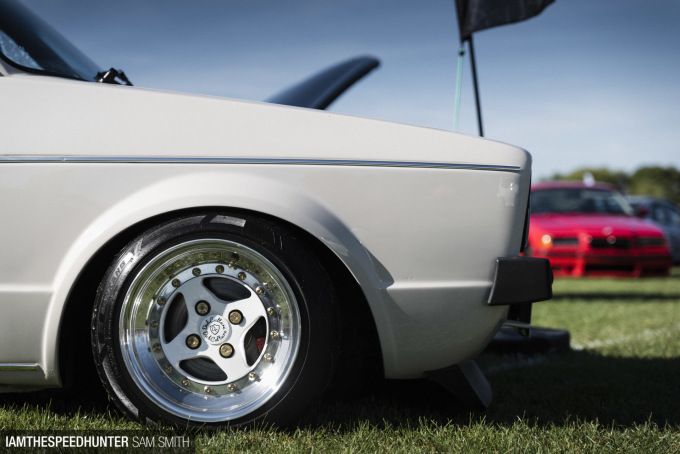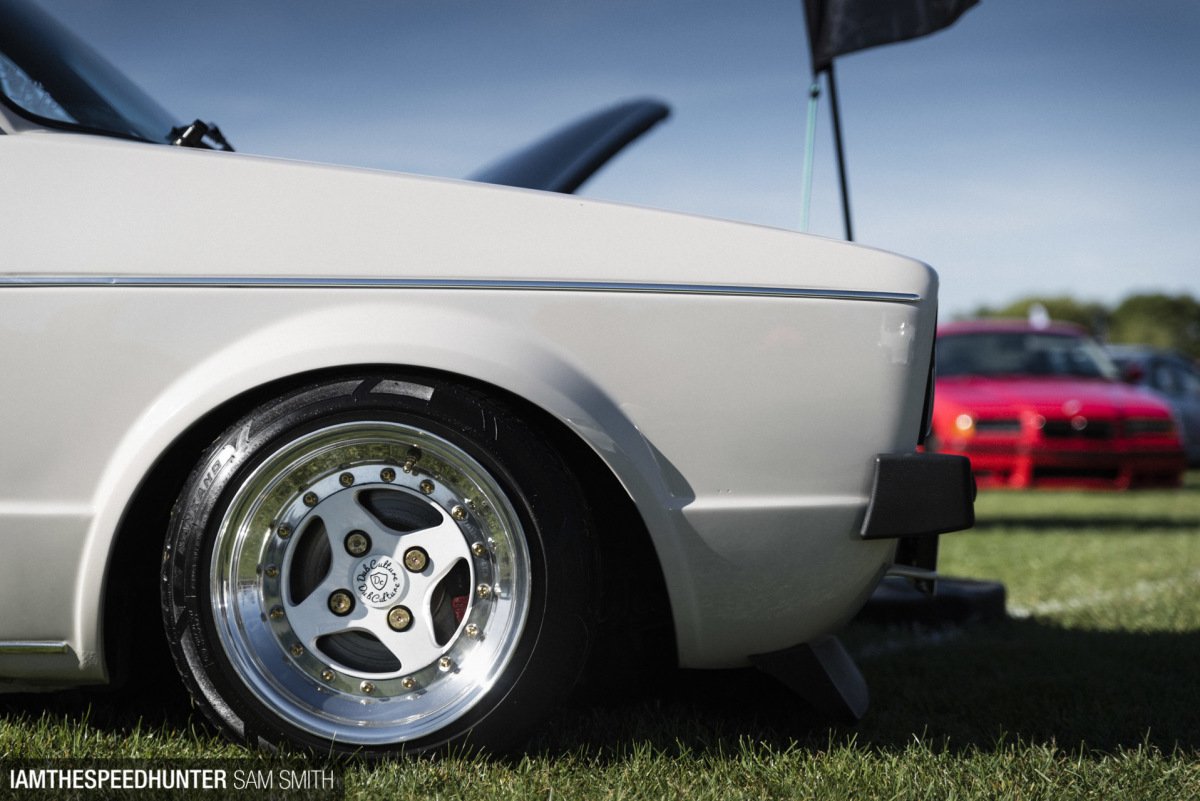 There's something about a Mk1 Golf on a set of smaller diameter wheels. With the right ride height they sit perfectly, so I often wonder why more people don't go for this sort of setup.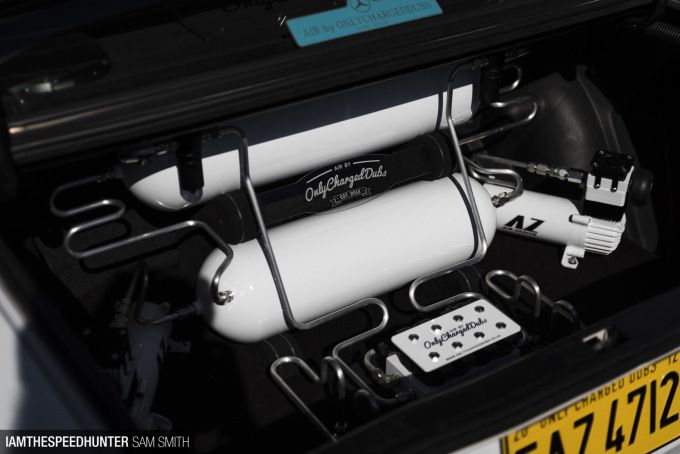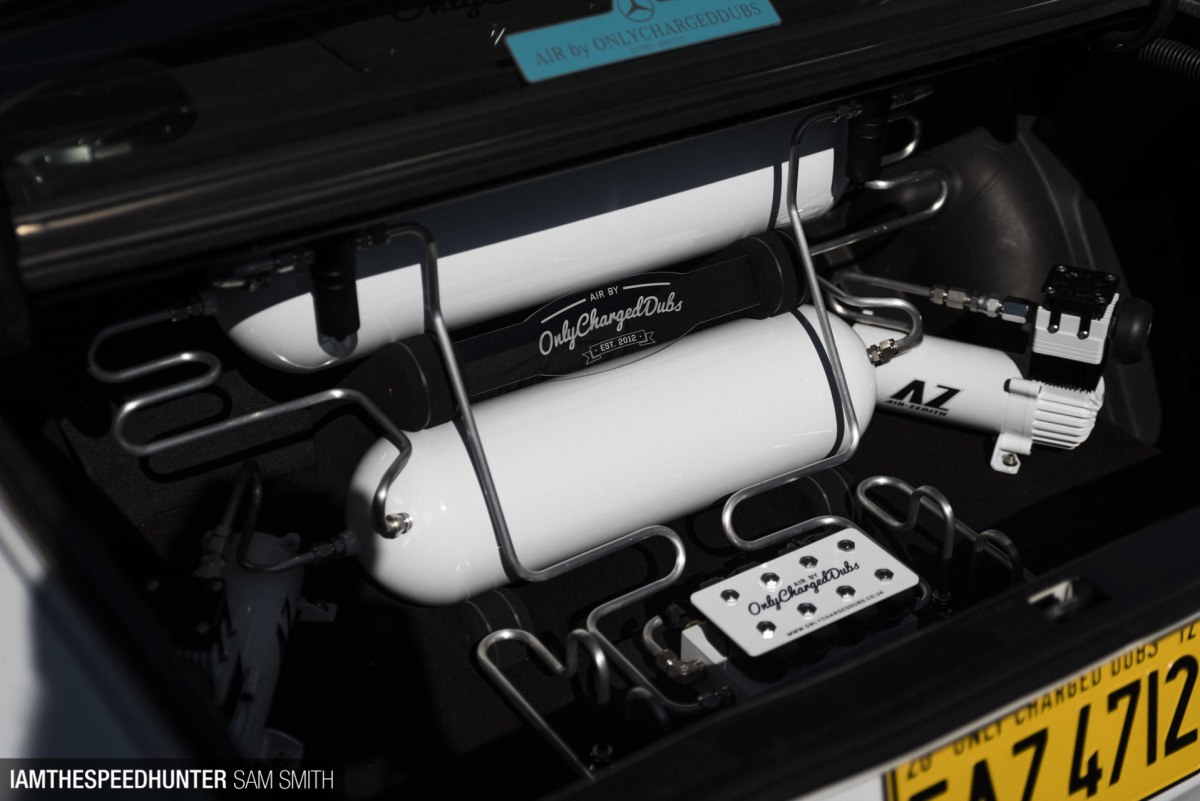 LowCollective brought together a variety of cars and a range of different modifying styles, but if there was one thing that many had in common it was air ride setups. Some of the cleanest and most elaborate installs were pieced together by Only Charged Dubs, this one being its own W201 Mercedes-Benz.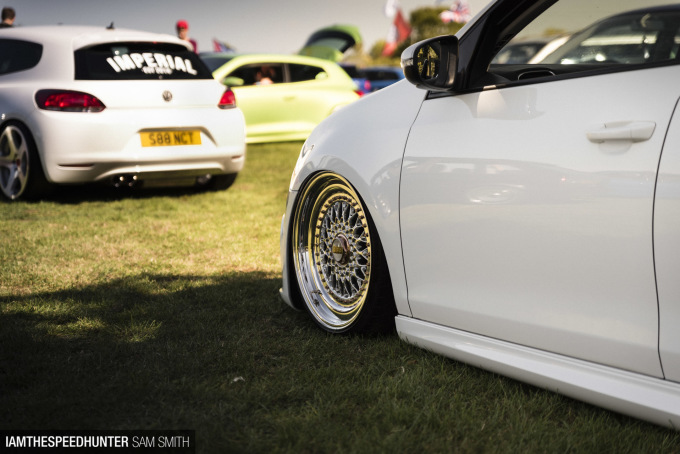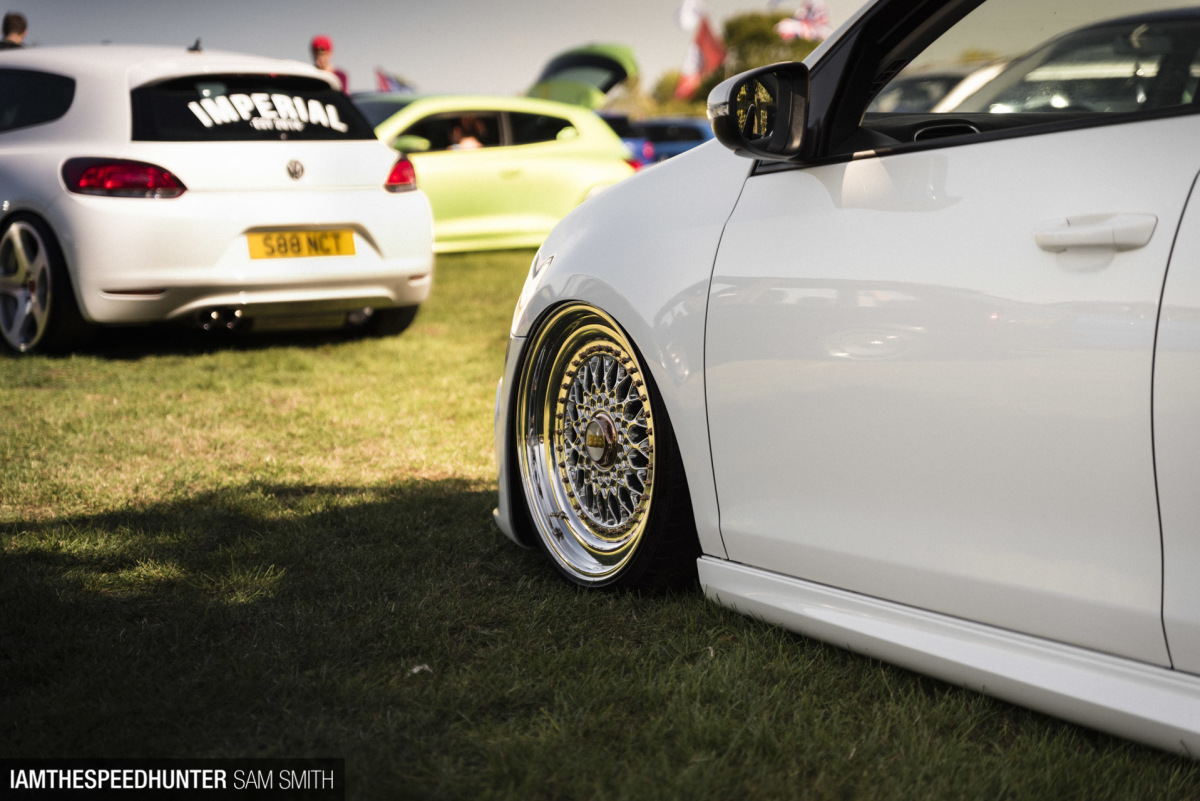 For anyone into the German car scene and within travelling distance to Suffolk, England, I can definitely recommend putting LowCollective's future shows on your calendar, because they don't disappoint. Next year's gathering has already been announced too.
There's no question about it – the guys running LowCollective are onto something great.
Sam Smith
Instagram: sammjoeyphoto
Cutting Room Floor