Sunday At The Turnpike
Have you ever had one of those instances when things just snowball out of control, but in a good way? I had one on a recent Sunday morning.
The day started out like any other with a Speedhunters shoot planned – waking incredibly early to pack up all my camera equipment, and then heading straight out to the location. My destination this time was the Mazda Turnpike in Hakone.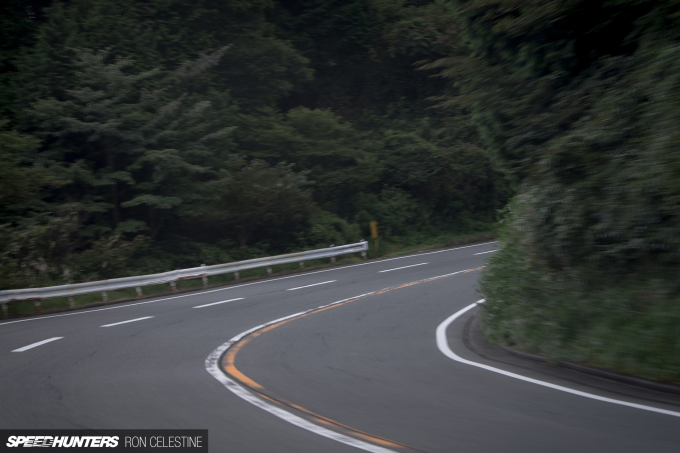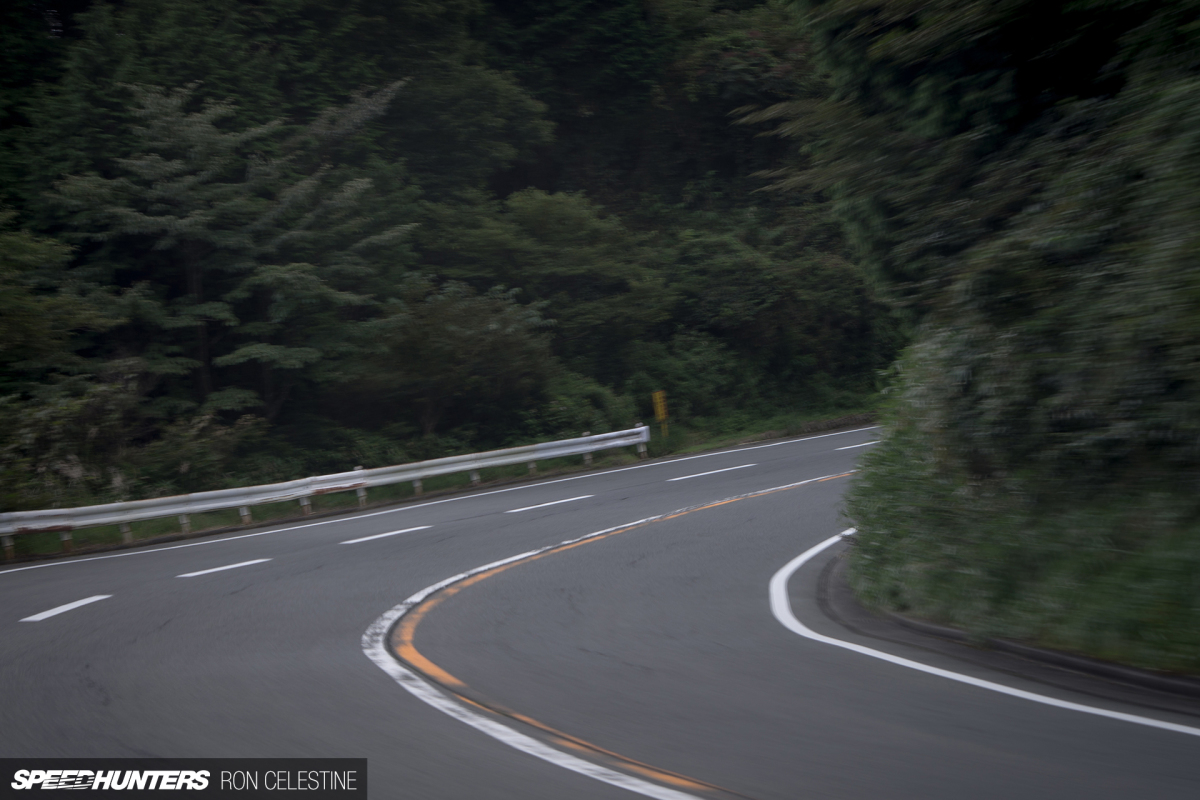 The famous Turnpike is a motoring enthusiast's paradise with silky smooth tarmac, constant elevation changes, beautiful views around every corner and a seemingly endless supply of switchbacks.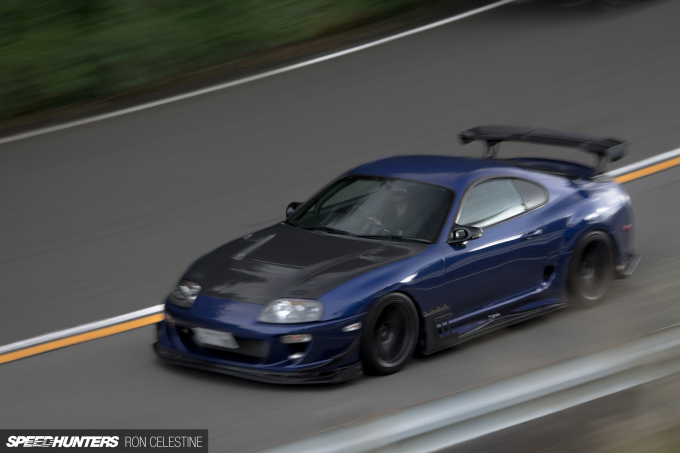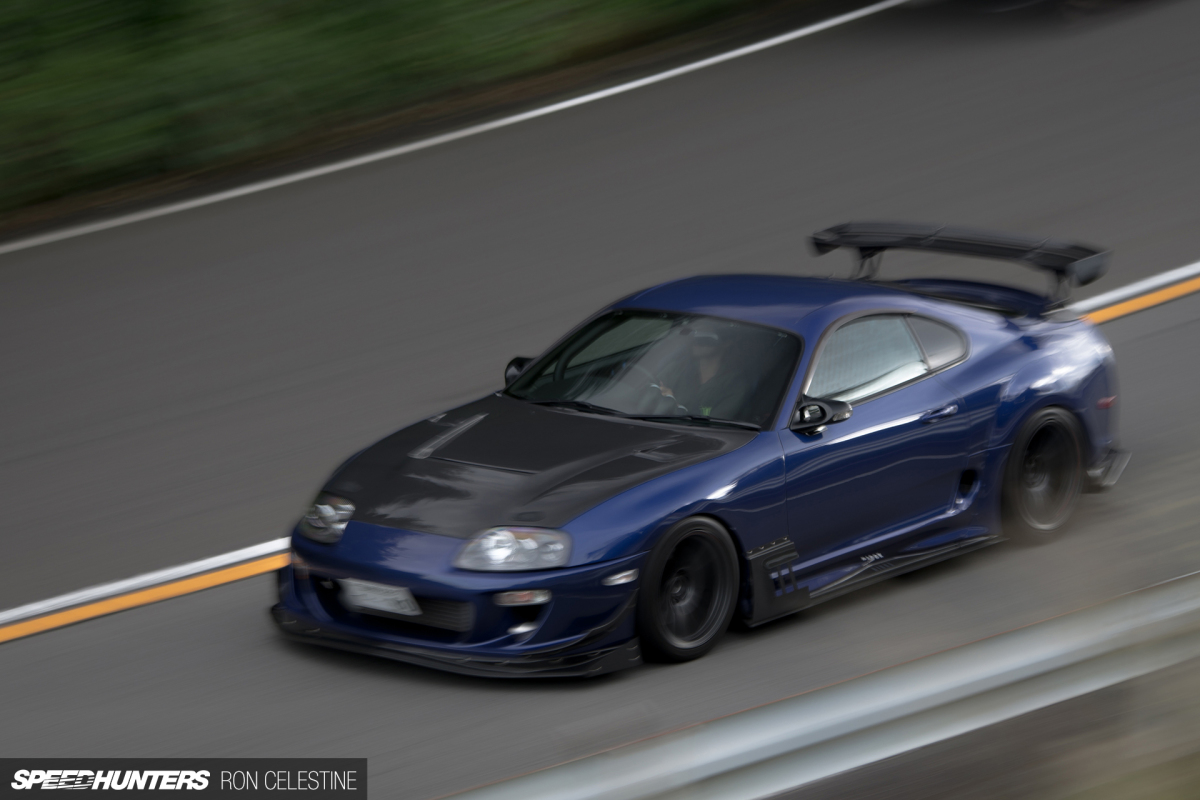 Being relatively close to Tokyo, the privately owned toll road is the perfect place for anyone looking to test not only their machine's capabilities, but also themselves as a driver. It really doesn't get much better than this.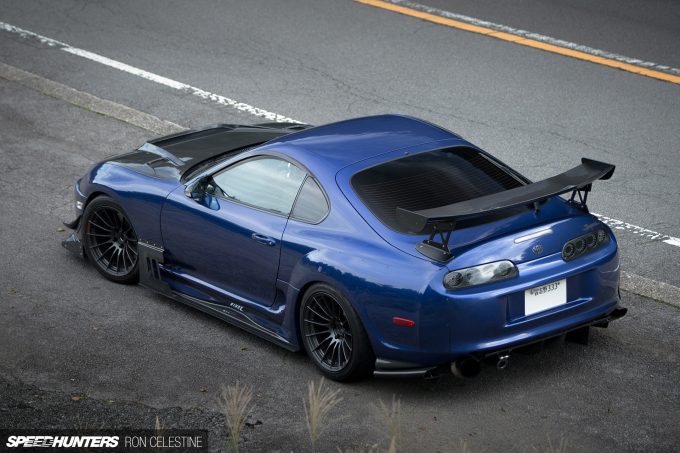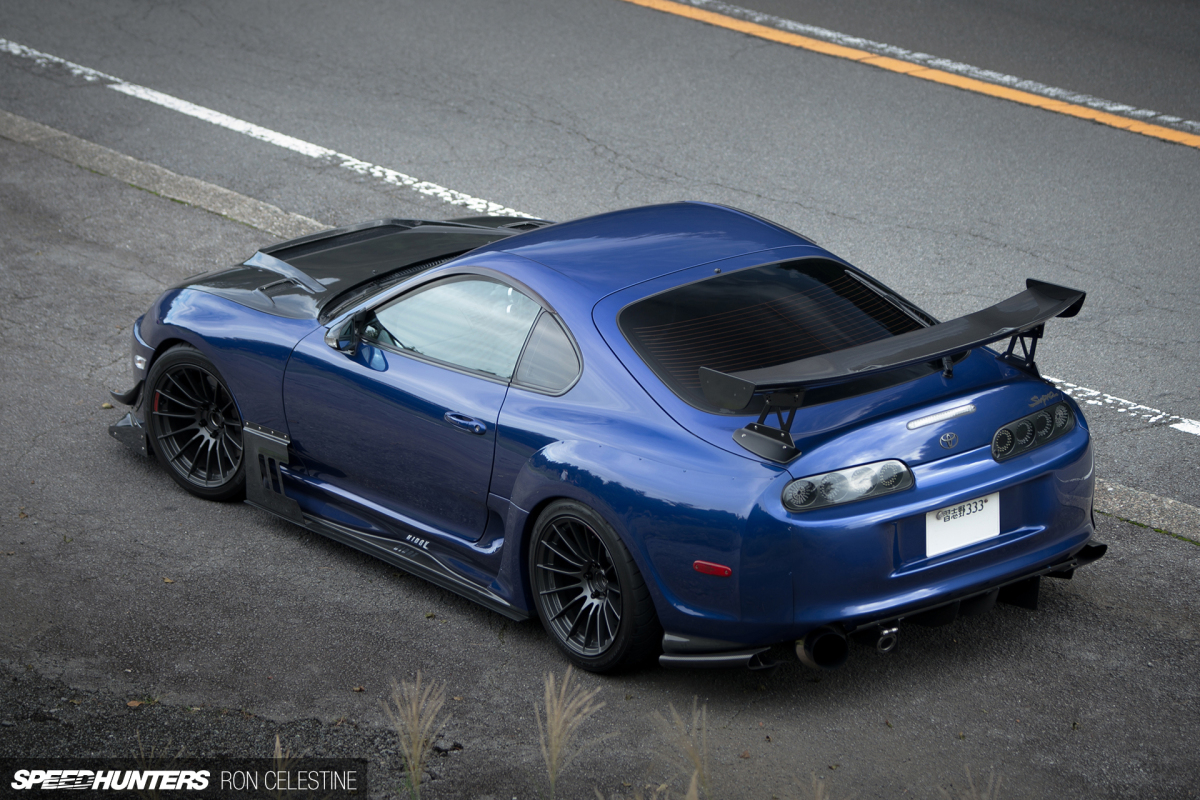 The Turnpike is also a great place to photograph cars, so when the opportunity to shoot a certain 2001 JZA80 Toyota Supra RZ-S came up, its owner, Hiba-san, was more than thrilled about the idea.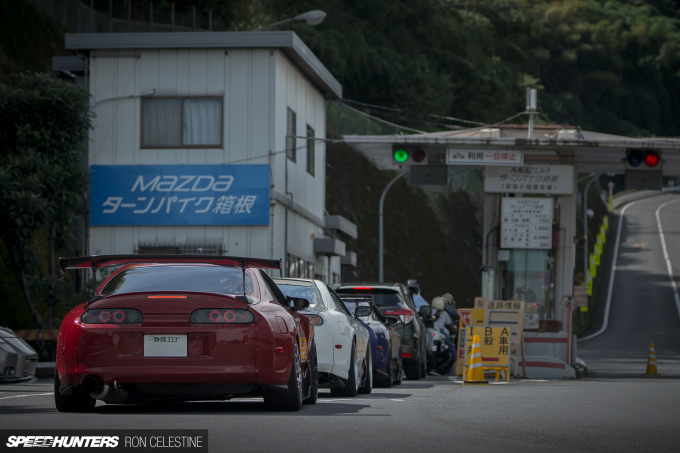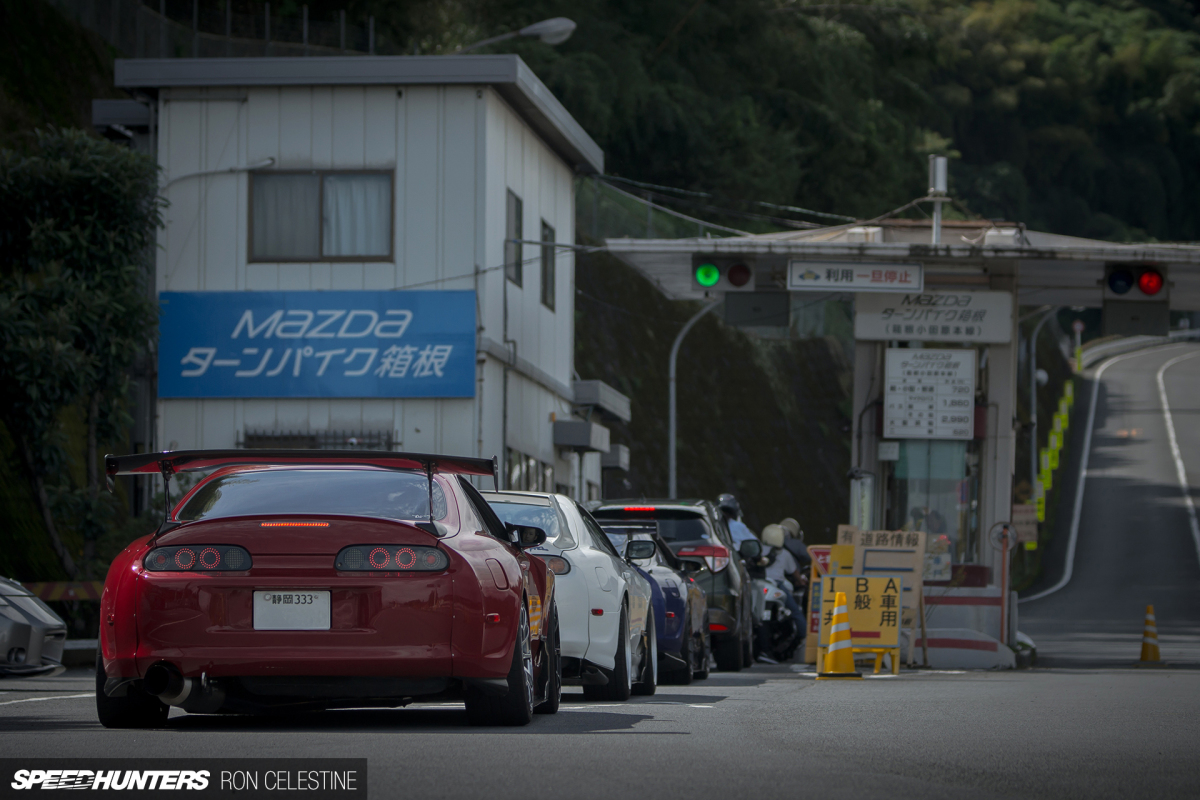 In fact, he was so thrilled that he told some of his good friends what was going on, and the next thing I knew, our one-on-one session had grown by three more JZA80 Toyota Supras and a Z33 Nissan Fairlady. With five cars to work with and a somewhat tight schedule, I quickly came up with a new strategy – shoot Hiba-san's RZ-S, then grab a few extra shots of each of his friend's machines.
Hiba-san's JZA80 Supra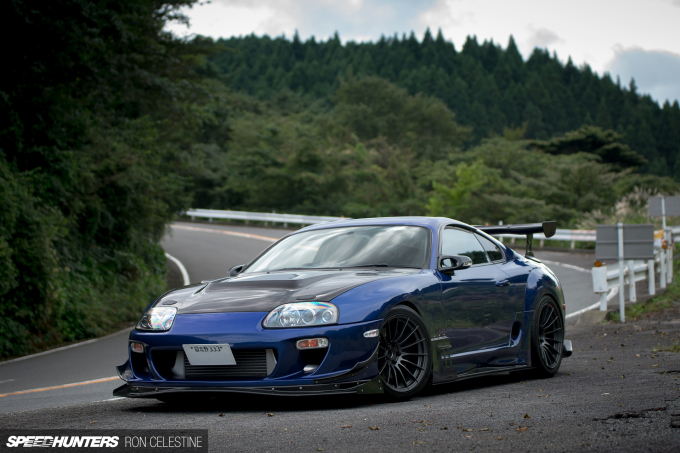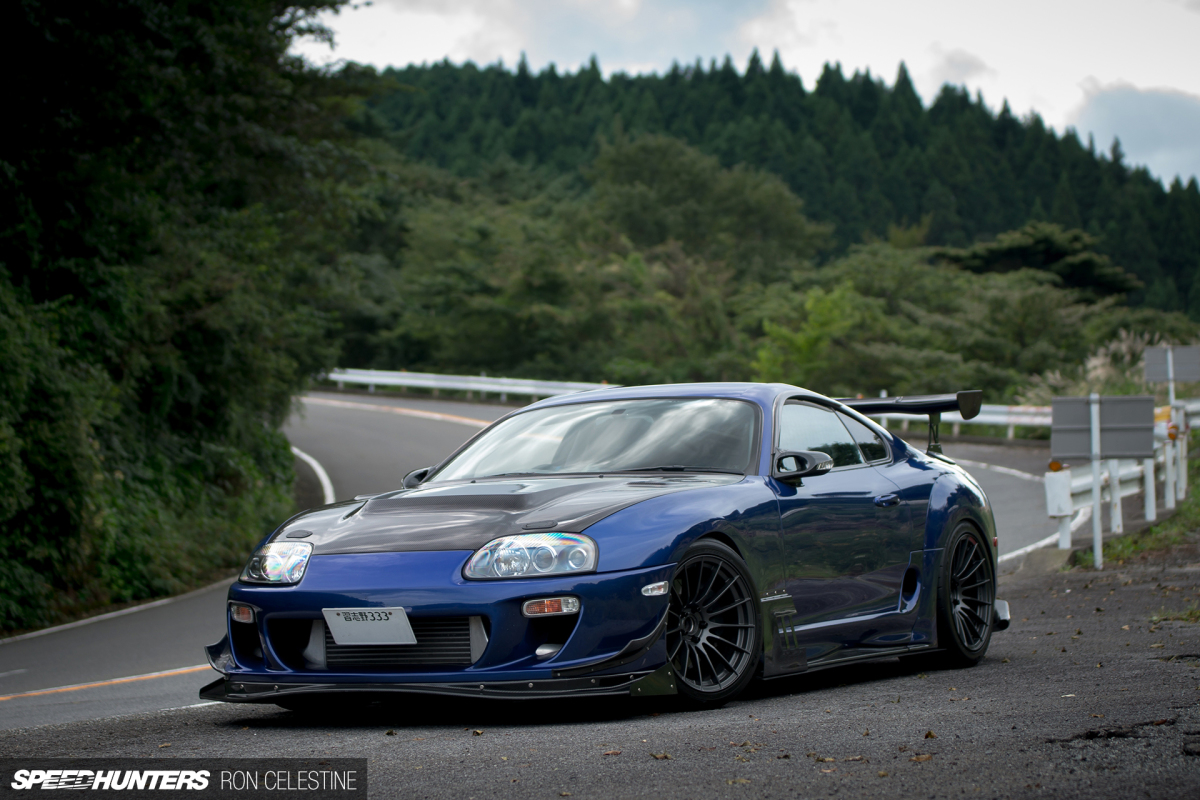 For Hiba-san, it all started a little over 10 years ago when he searched out and purchased his first sports car, an early Supra.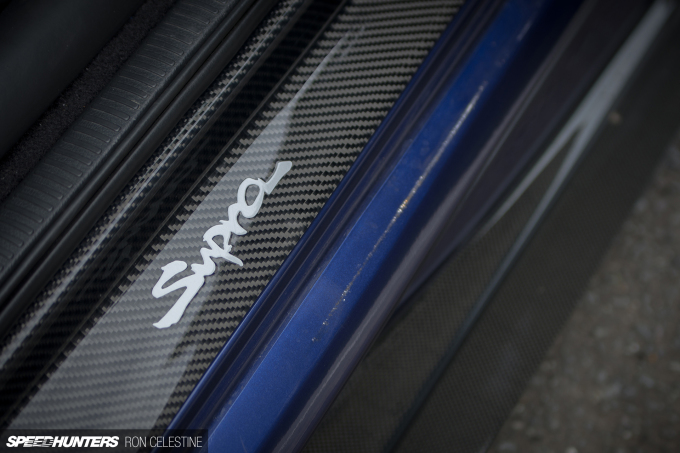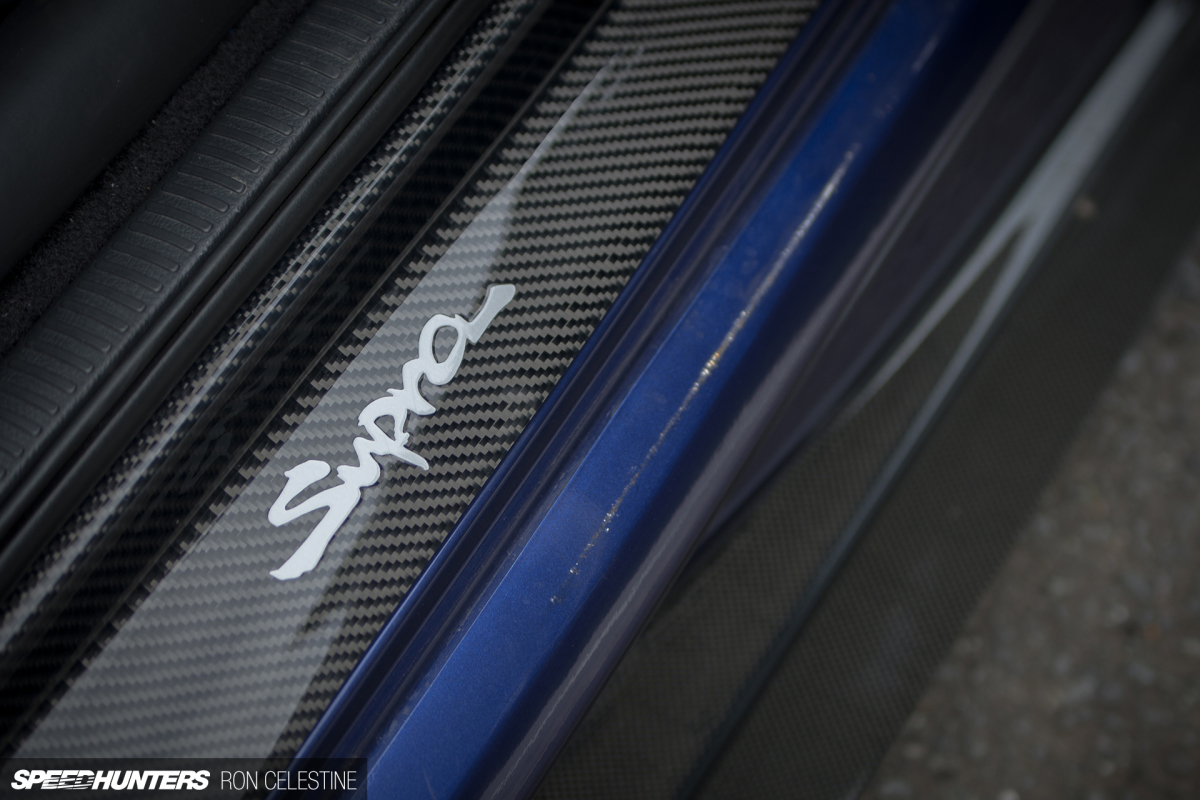 The car's classic styling cues and the joy of a manual transmission completely won him over – he loved everything the Supra stood for. Not surprisingly then, when the time came to replace a later-purchased Toyota Mark II in 2009, there was only one car that was going to cut it, and you're looking at it now.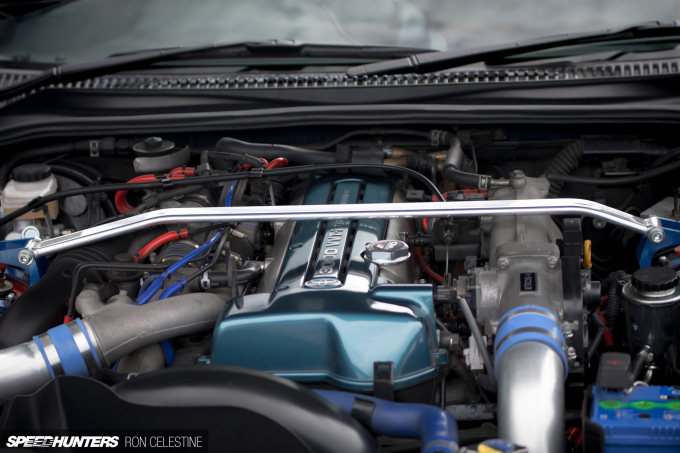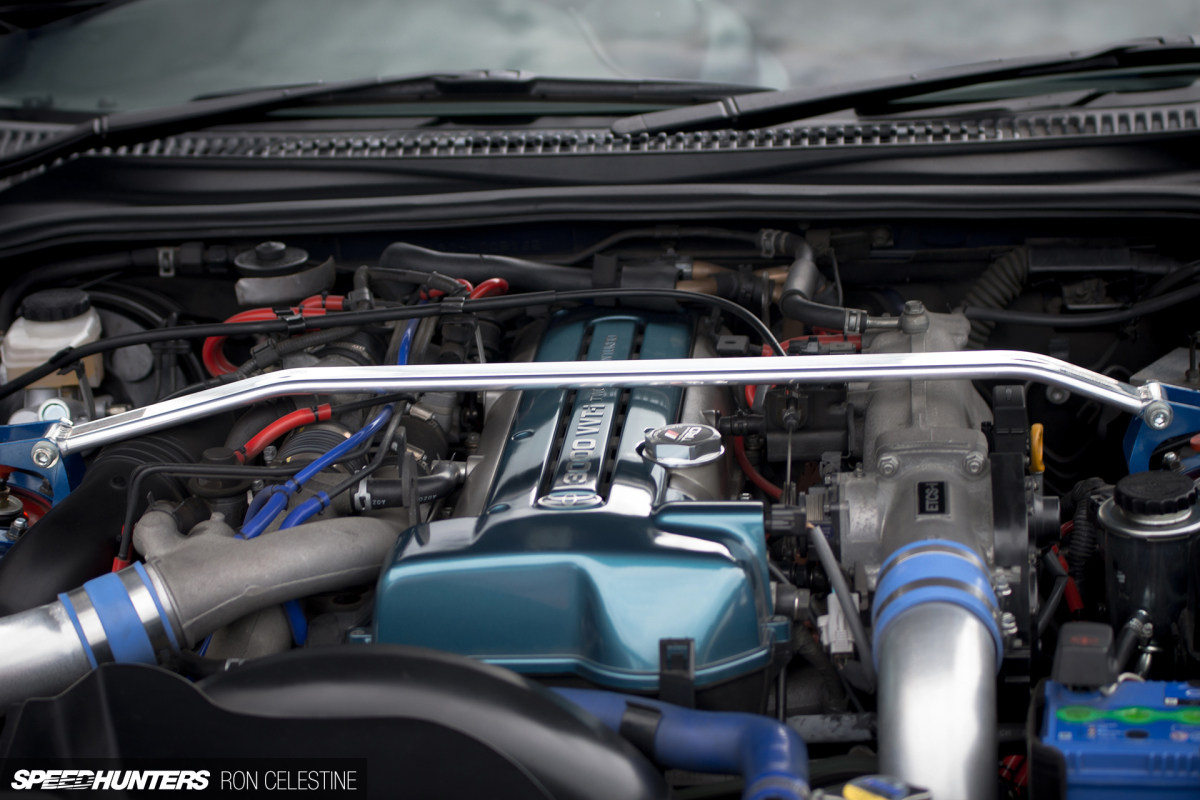 The RZ-S was never going to stay stock for long though, and the first thing Hiba-san decided to do was give the 2JZ-GTE a complete overhaul. Having played around with his Mark II for a while, he had become pretty familiar with the 2JZ and knew what needed to be done to achieve his 500whp goal. Modifications to the 3.0-liter VVT-i straight-six include an extensive cylinder head port and polish, bigger valves, rebuilt turbos and a Trust front-mount intercooler.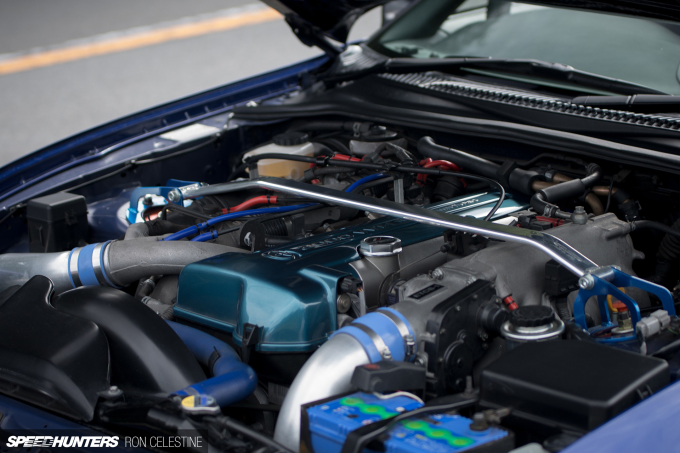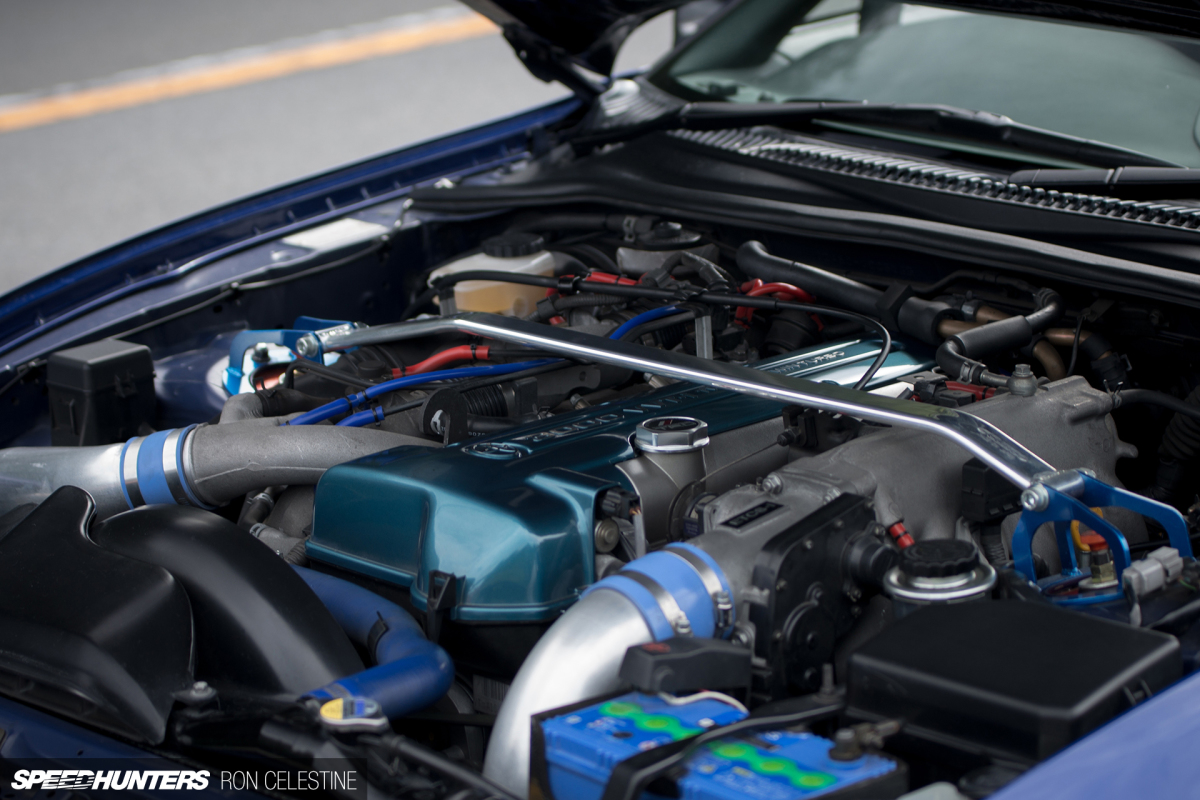 Blessed with a Getrag V161 6-speed gearbox from factory, all Hiba-san had to upgrade in the driveline was the clutch and LSD. The fitted ATS Spec II carbon twin-plate provides excellent response and lighter effort throttle blipping on downshifts, and coupled with an OS Giken limited slip differential makes attacking the Turnpike all the more fun.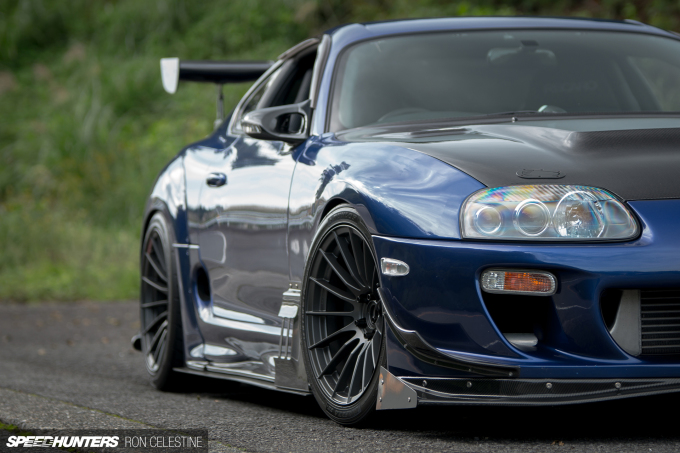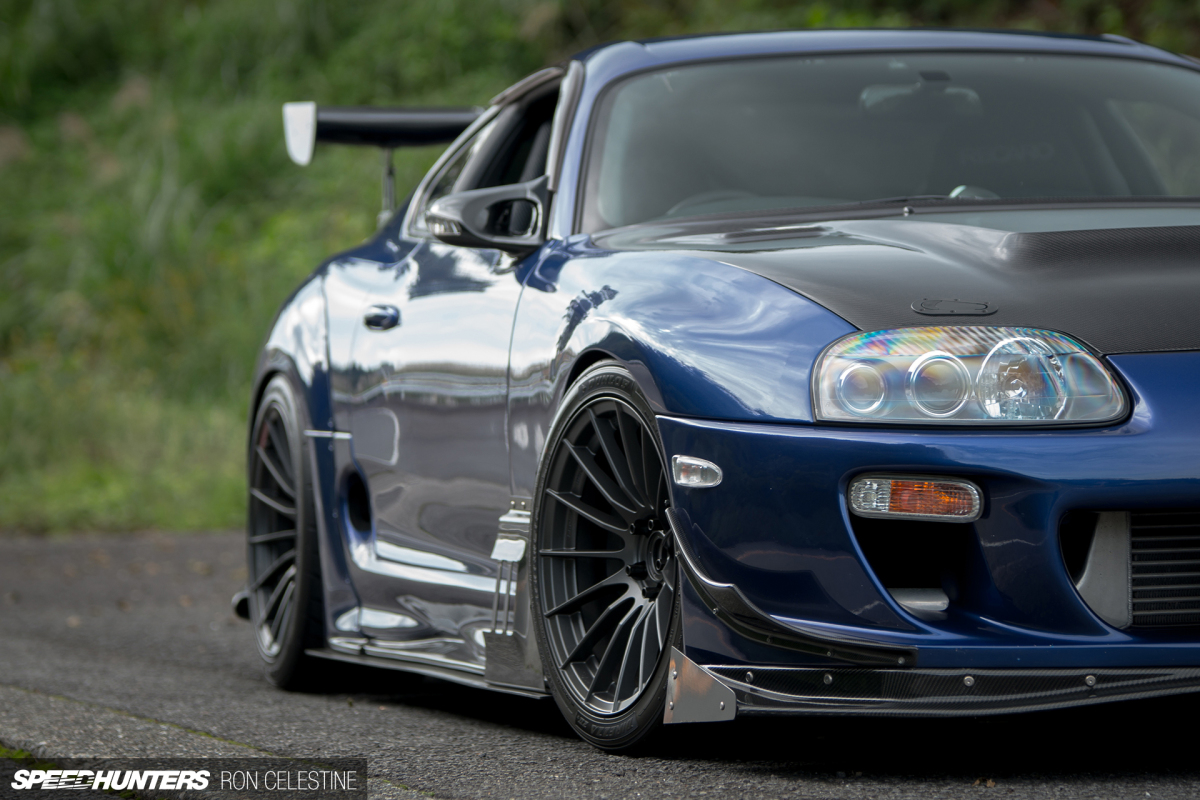 With the engine overhaul complete, the next step was to sort the suspension. More in tune with function over form, Hiba-san installed Aragosta coilovers and Ikeya Formula upper and lower front arms.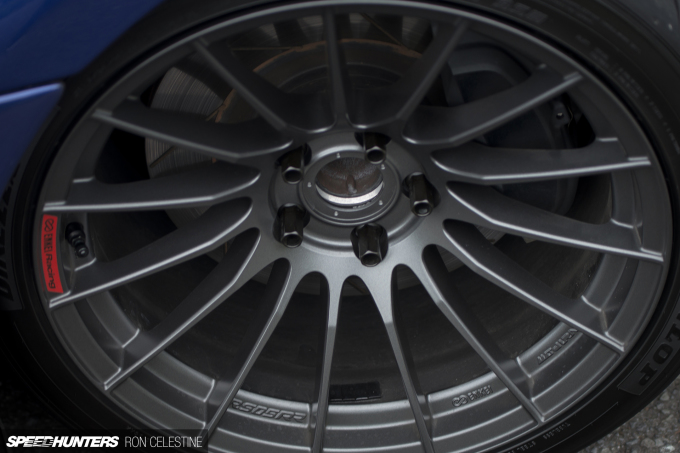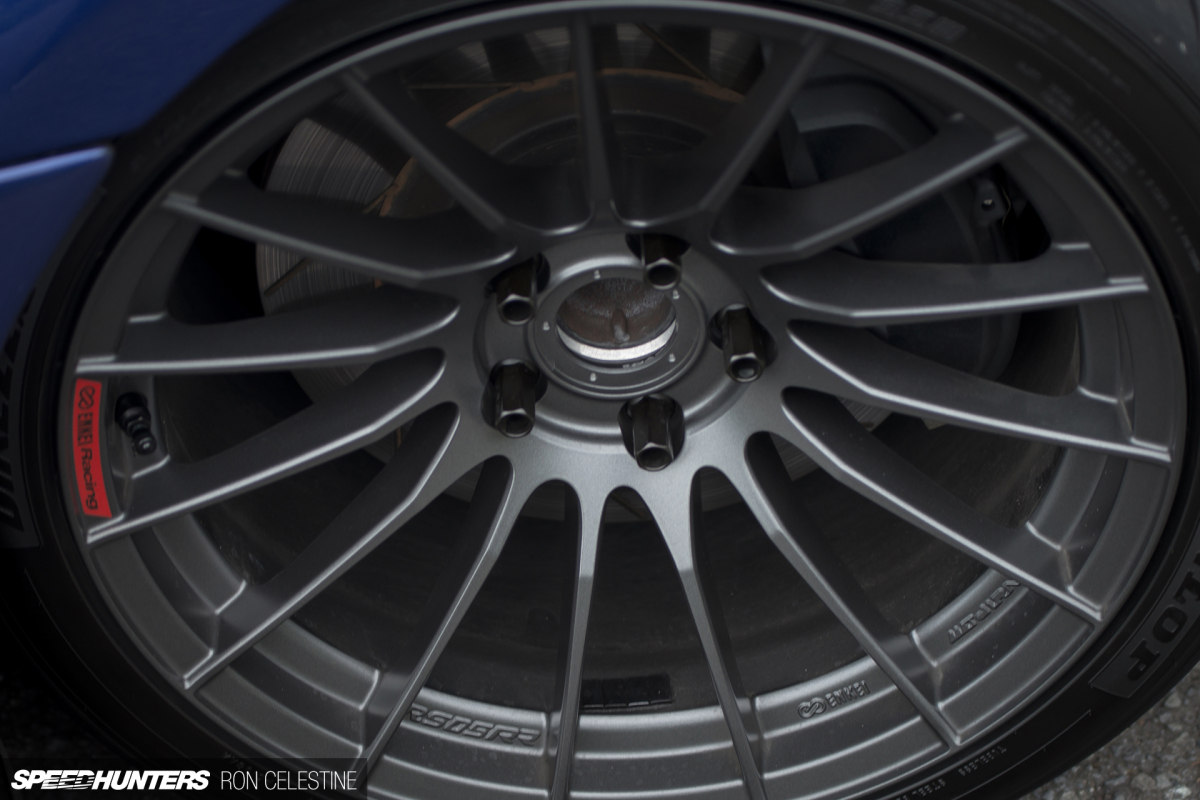 Lightweight Enkei RS05RRs are the wheel of choice, and they look superb in their 18×10-inch (front) and 18×10.5-inch (rear) fitments.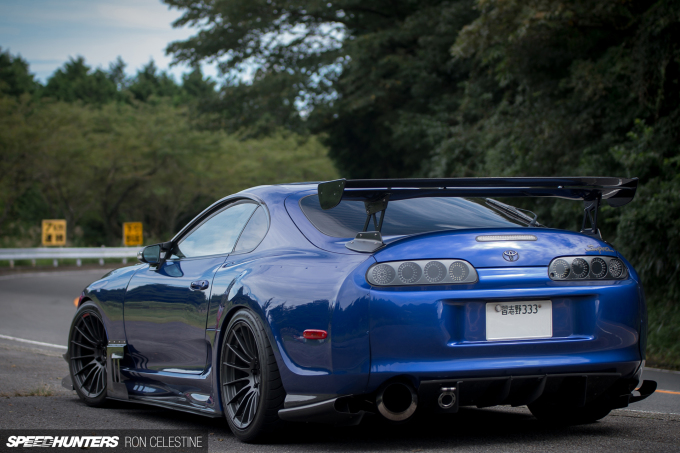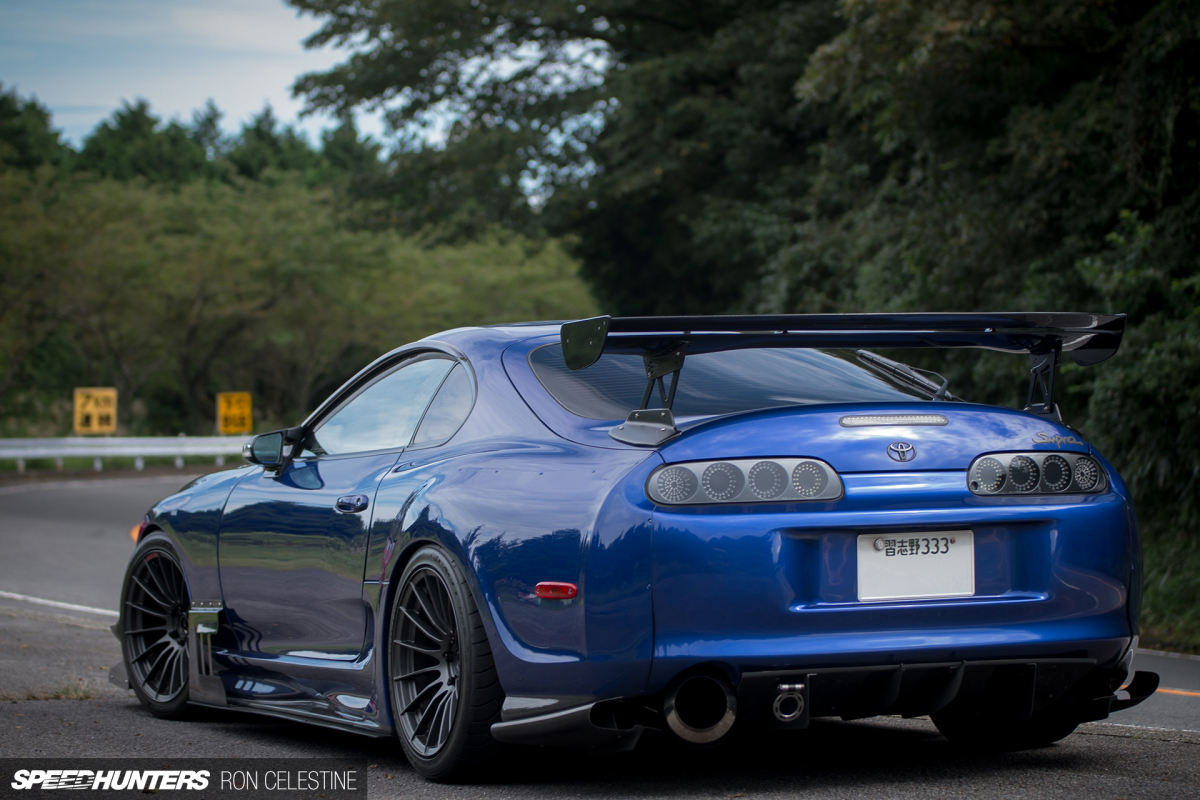 The real talking point of the exterior however, has to be Manabu 'Max' Orido's complete Ridox aero kit.
Despite adding a lot of circuit-style aggression to the JZA80, the kit does so without ruining the Supra's lines, and that made it the perfect choice for Hiba-san.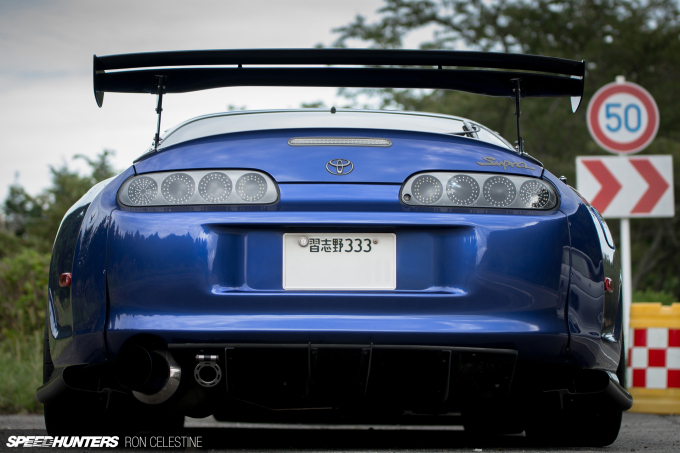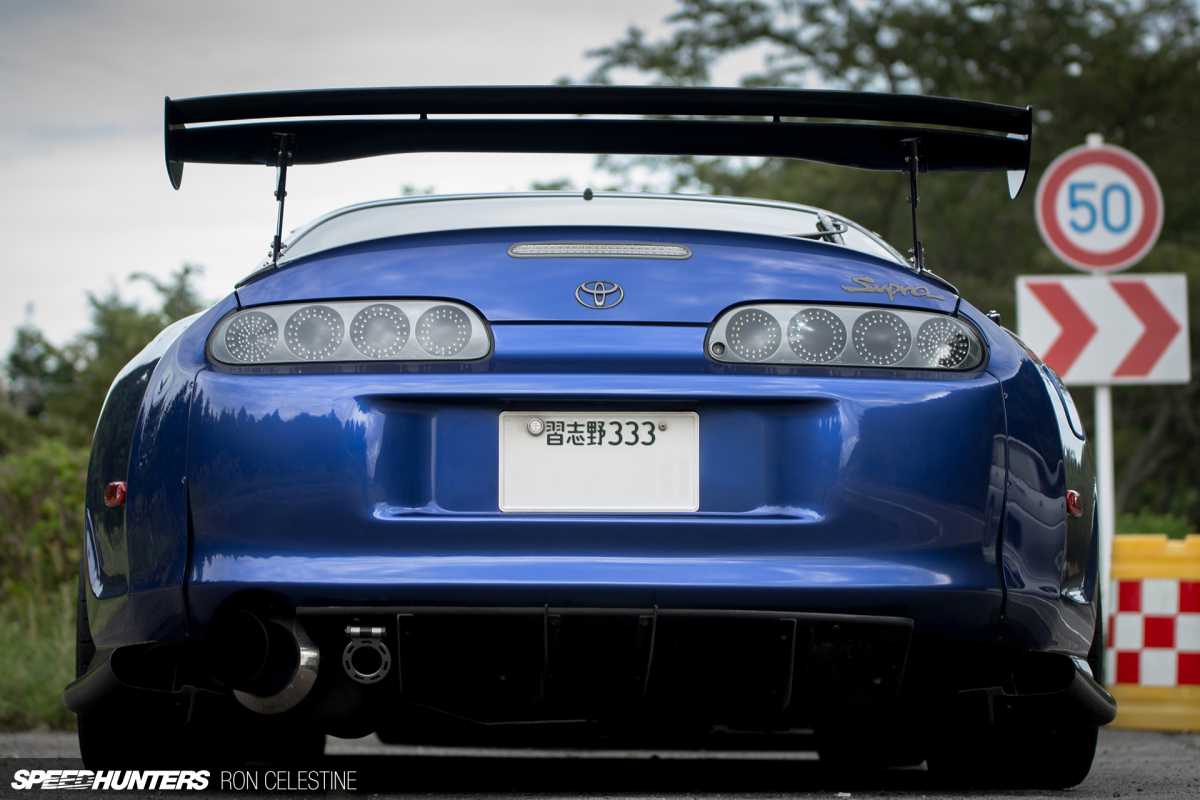 Oh, and this being Japan, you can't possibly forget the almost mandatory GT wing, in this instance a Voltex carbon fiber item.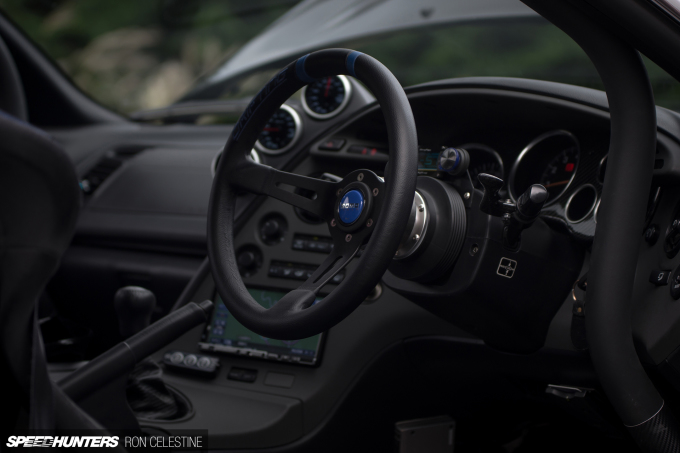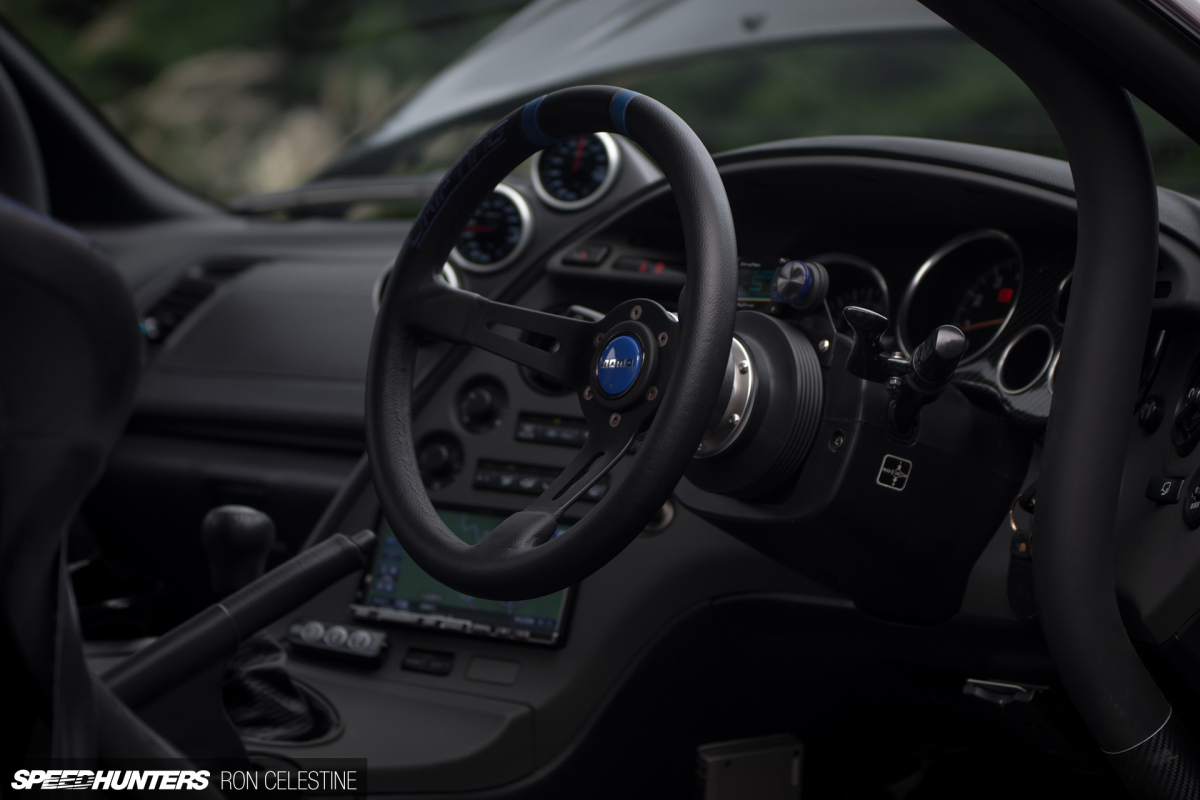 Just like the exterior, the interior has been thoughtfully updated. There's a 10-point Saito roll cage, Recaro Sports RS seats, a Momo steering wheel, TRD meter, and a trio of Defi gauges.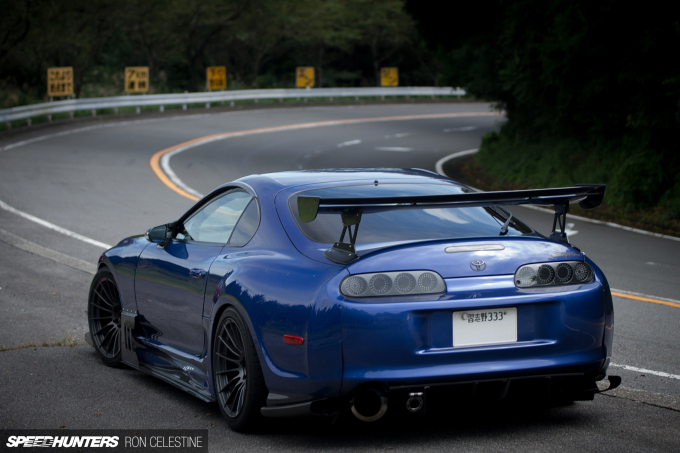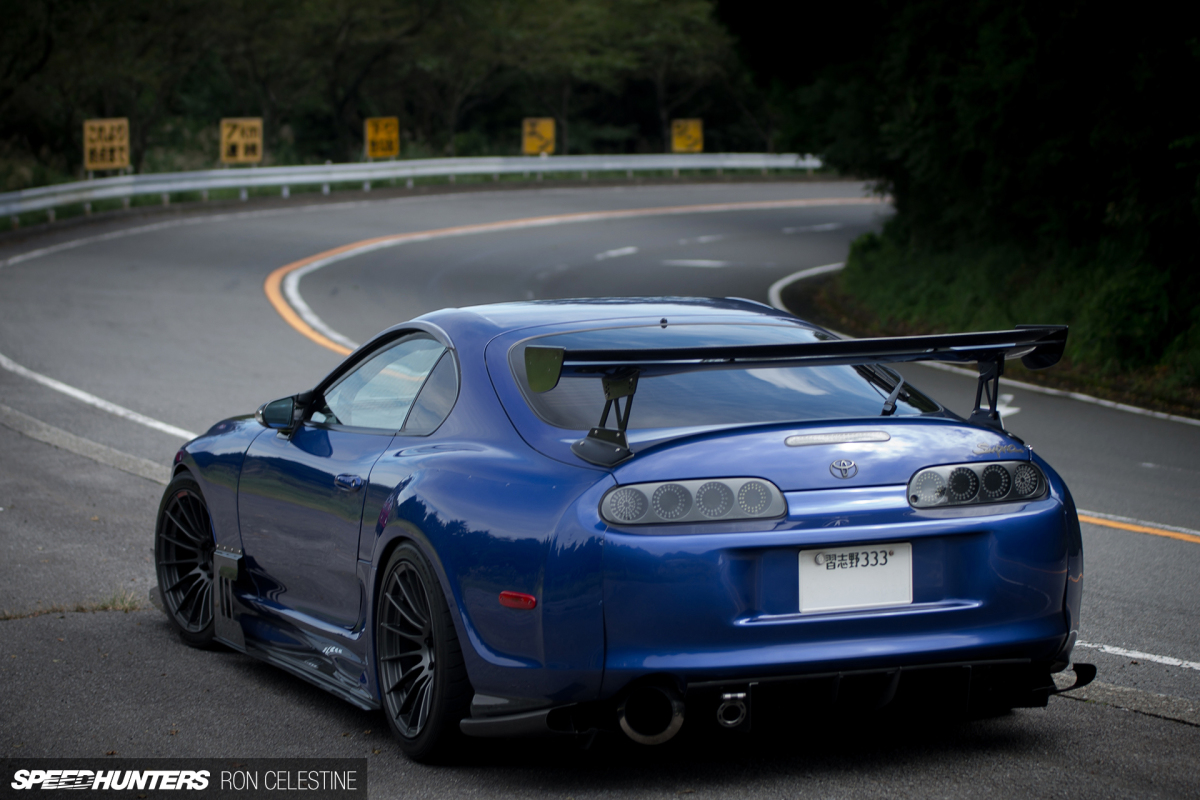 It's taken a little over six year to get the Supra to where it is now, and I have to say, the build is a real favorite of mine. Because Hiba-san hasn't gone overboard with the sort modifications and power output that can only be appreciated on the track, it's a really fun car to drive on the street. Yes, to test the car at its limit you'd need a circuit, but just driving up and down the Turnpike will put the biggest grin on your face.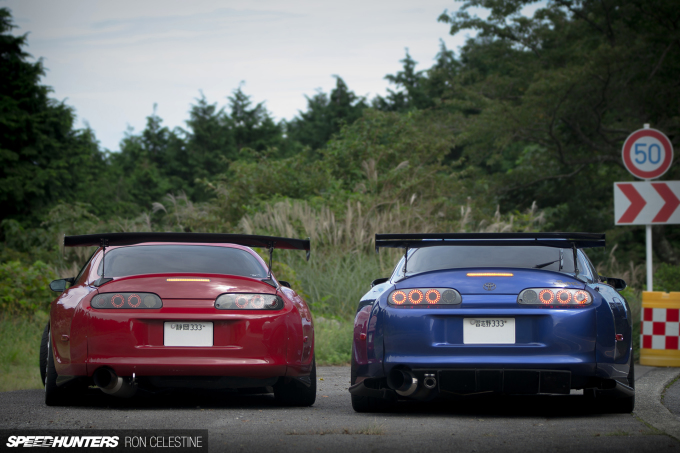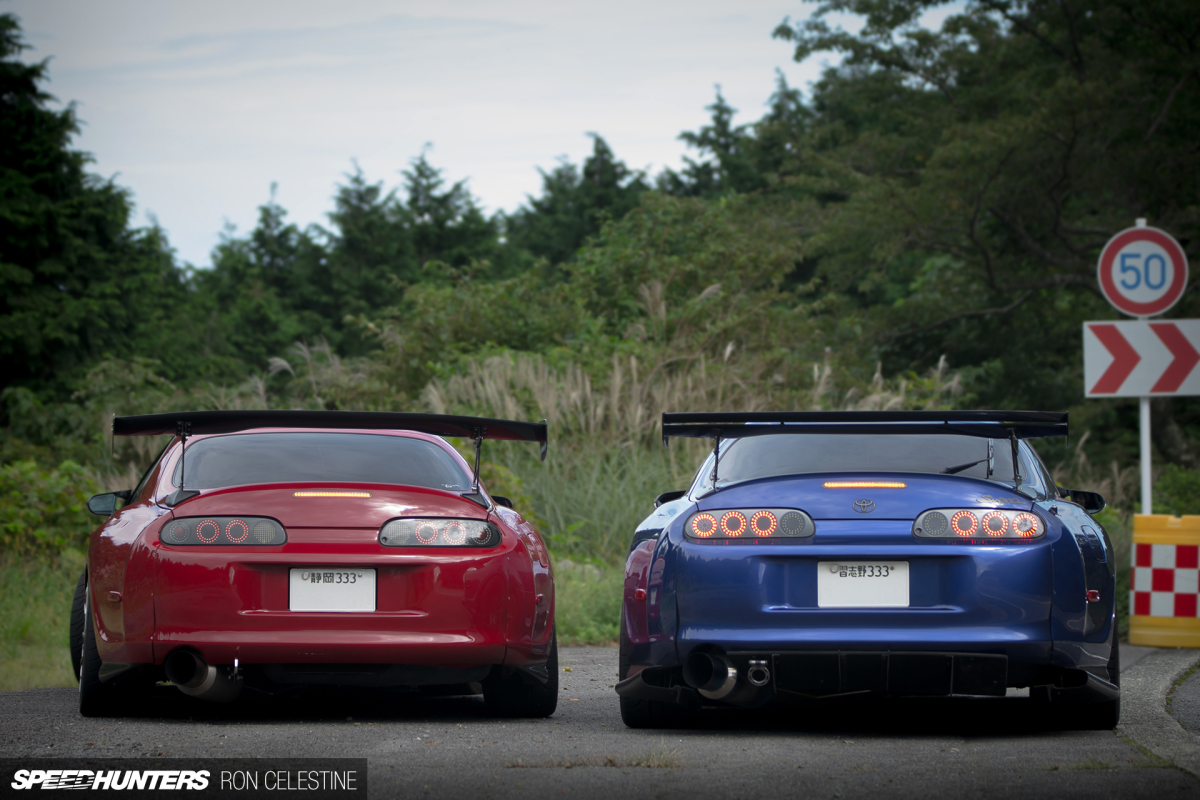 I could have spent the entire day running around Hakone with Hiba-san at the wheel of his Supra, but there were still four other cars to shoot a few pics of and not a lot of time left…
Masukono-san's JZA80 Supra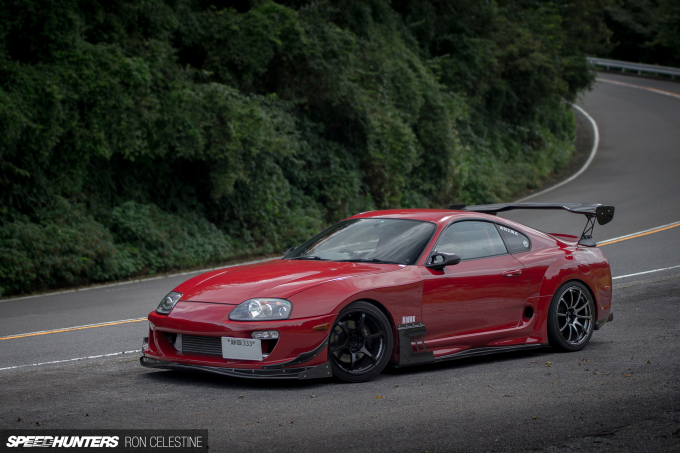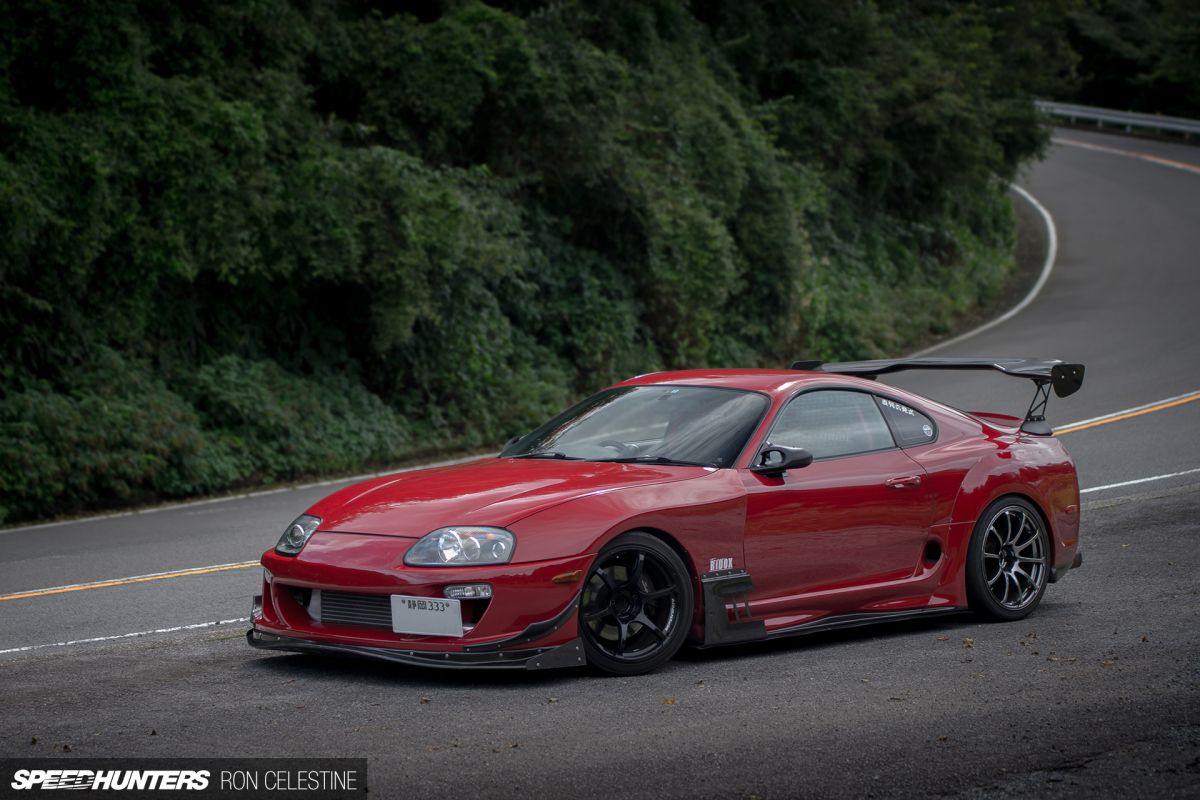 First up is Masukono-san's JZA80 Supra, which just like Hiba-san's features aero upgrades from the Ridox catalog.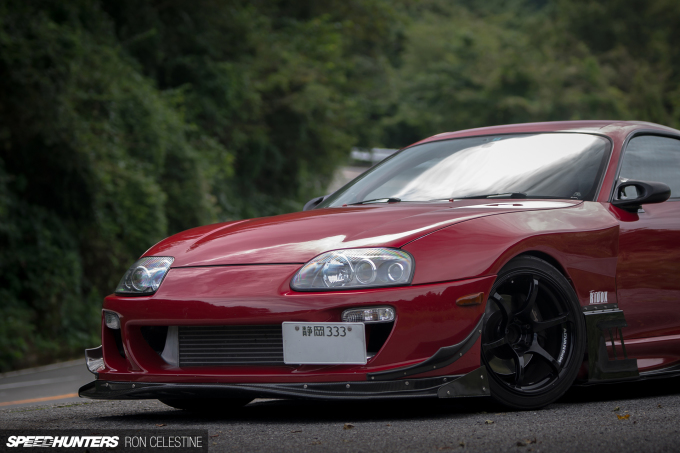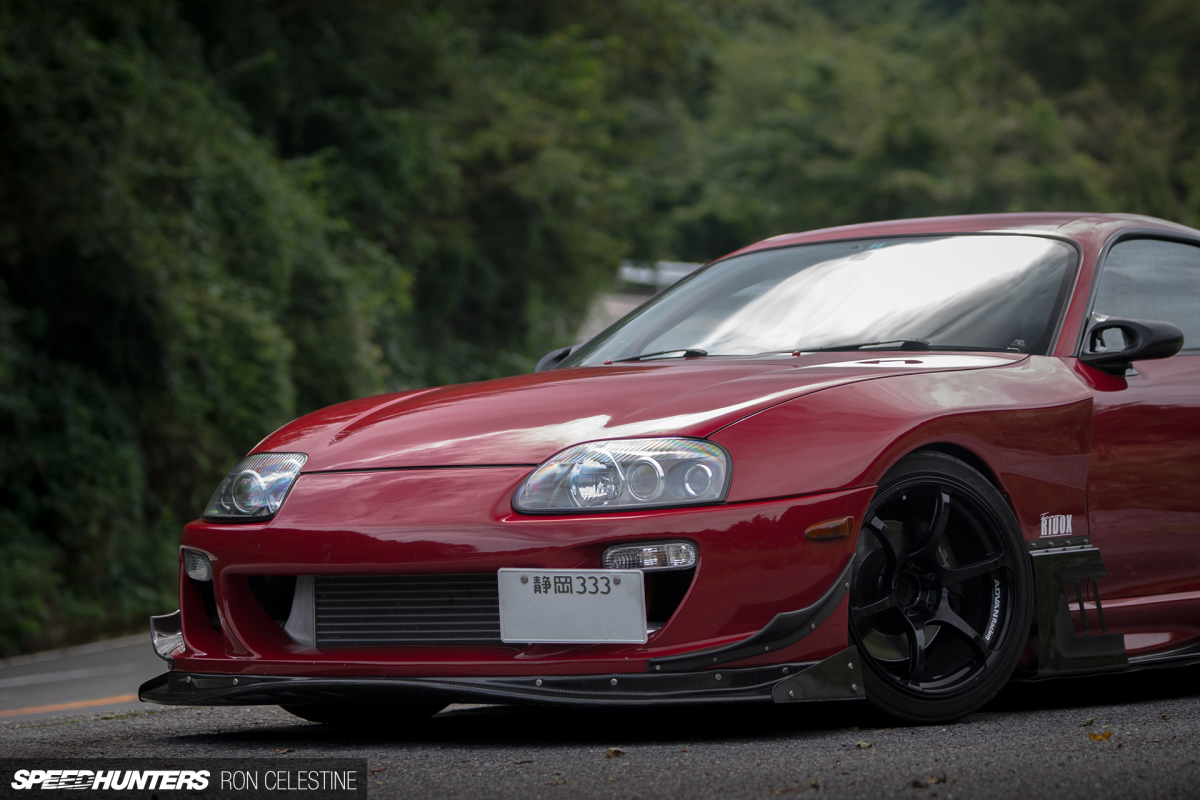 For this build though, keeping the Supra's factory lines intact wasn't so much of a priority, and to help toughen up the look of his JZA80, Masukono-san's fitted Max Racing front fenders. In the wheel department, you'll find Yokohama Advan RGIIIs and Yokohama Advan RSs front and rear respectively, all wrapped up in Dunlop Direzza ZII Star Spec rubber.
Not to be outdone by Hiba-san's Voltex wing, a fairly large GT wing can also be found on Masukono-san's JZA80.
Seijiro-san's JZA80 Supra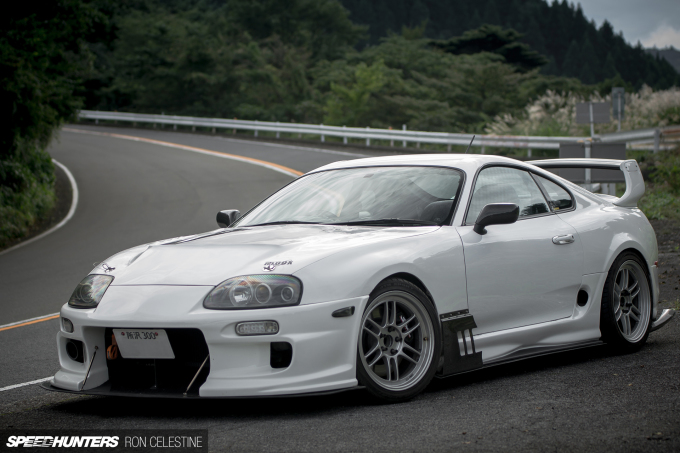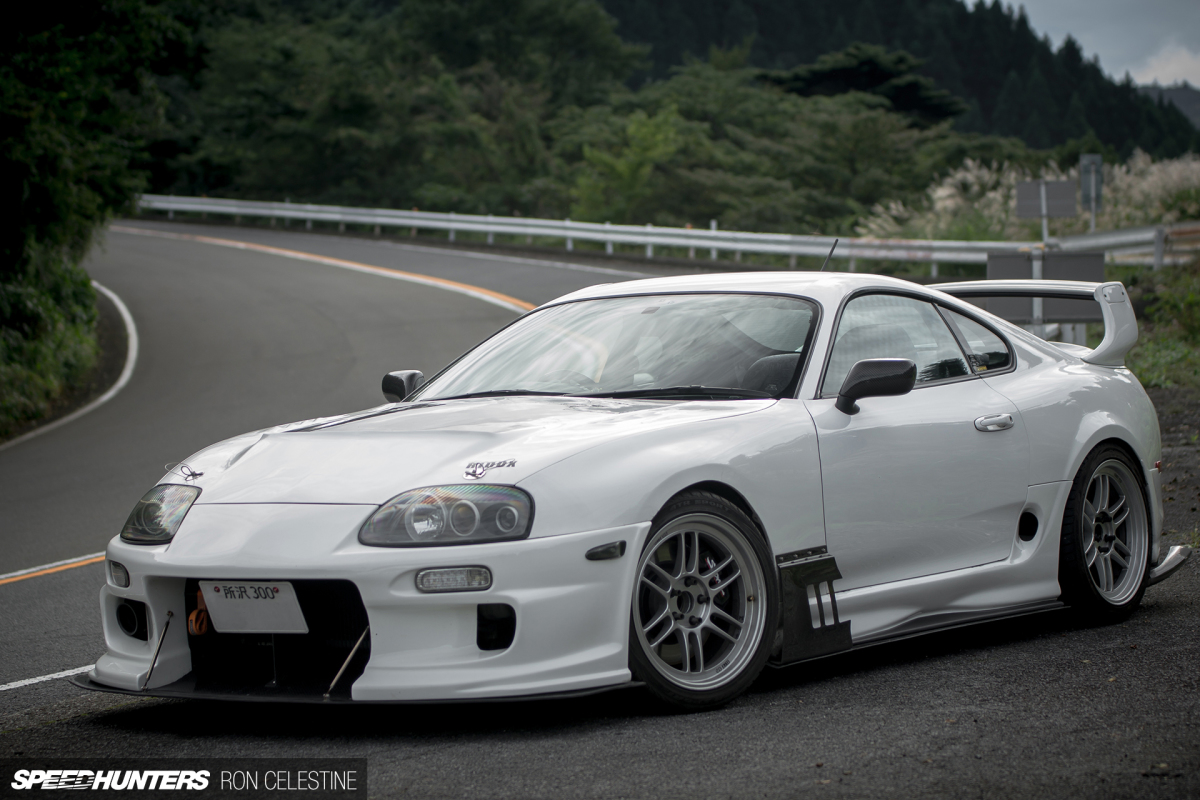 Next up, it's Seijiro-san's 1998 JZA80, which in comparison to the other Supras in this group is the least modified of the bunch. It still looks pretty tough though, right?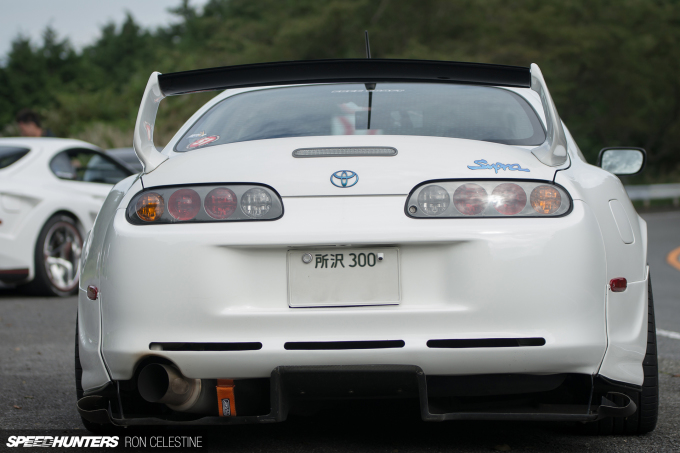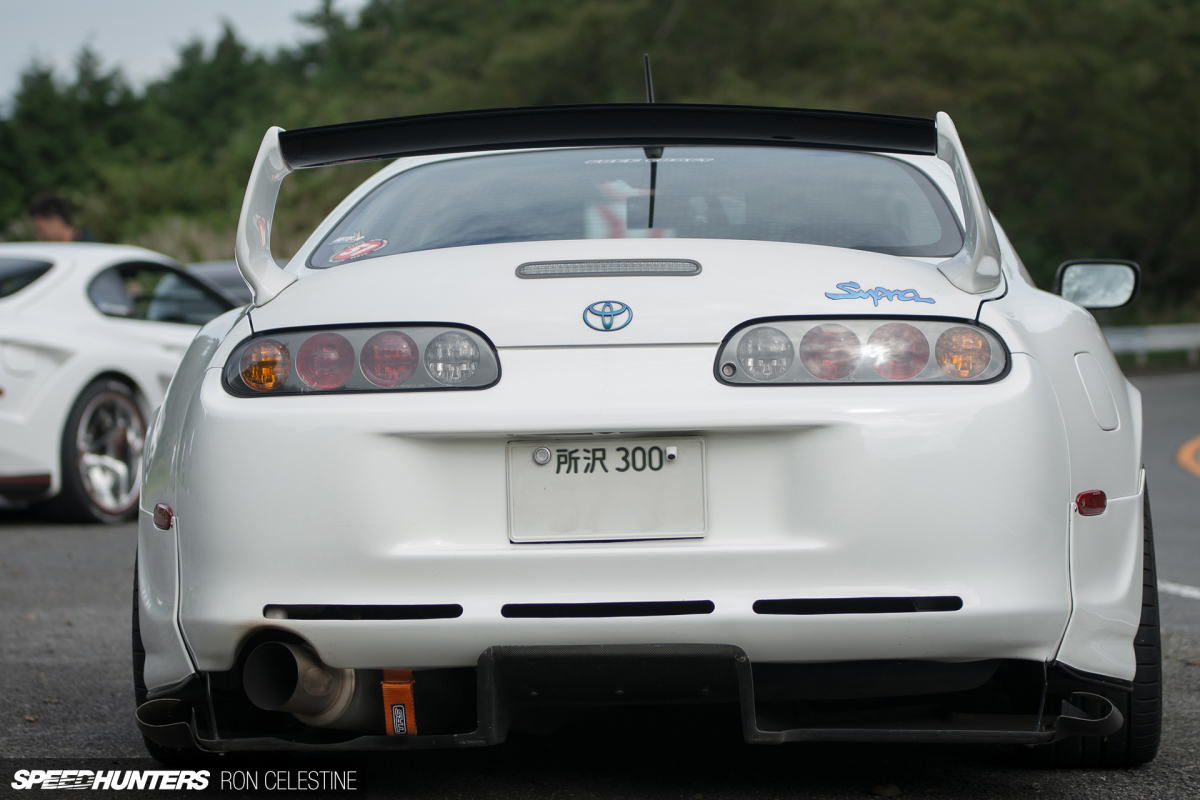 Seijiro-san's car too features a few Ridox aero parts, but it's the Durakku front bumper and Ridokkusu side steps that have the biggest impact.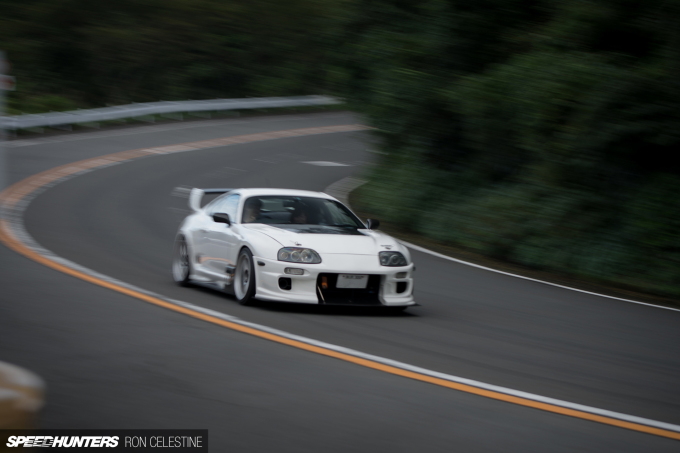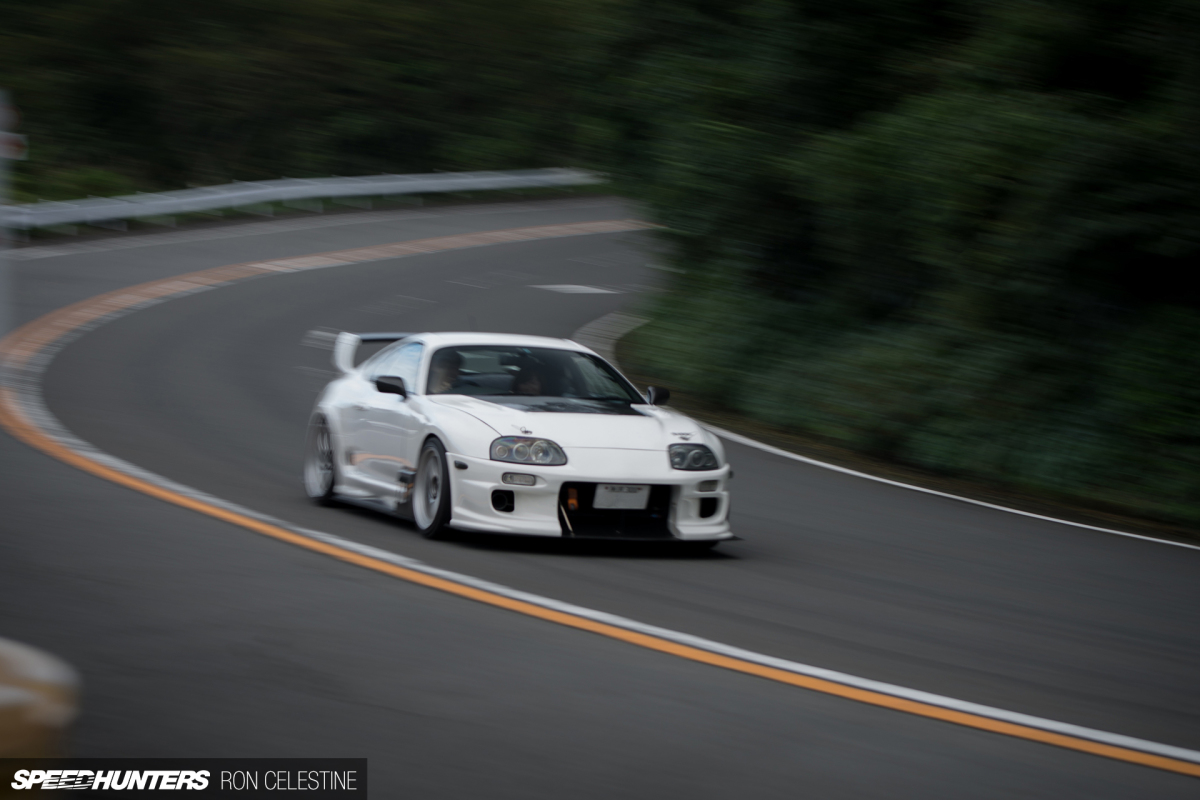 Being one of the louder cars, the 2JZ roar emitting from the Kakimoto Racing exhaust echoed through the hills as the Supra made some fly-bys.
Zephyrus-san's JZA80 Supra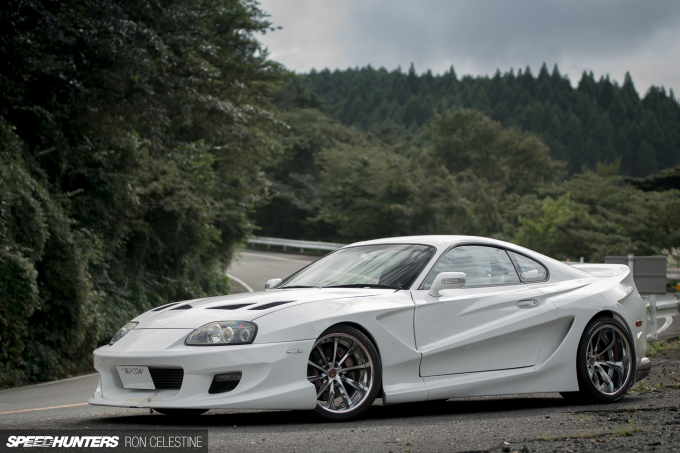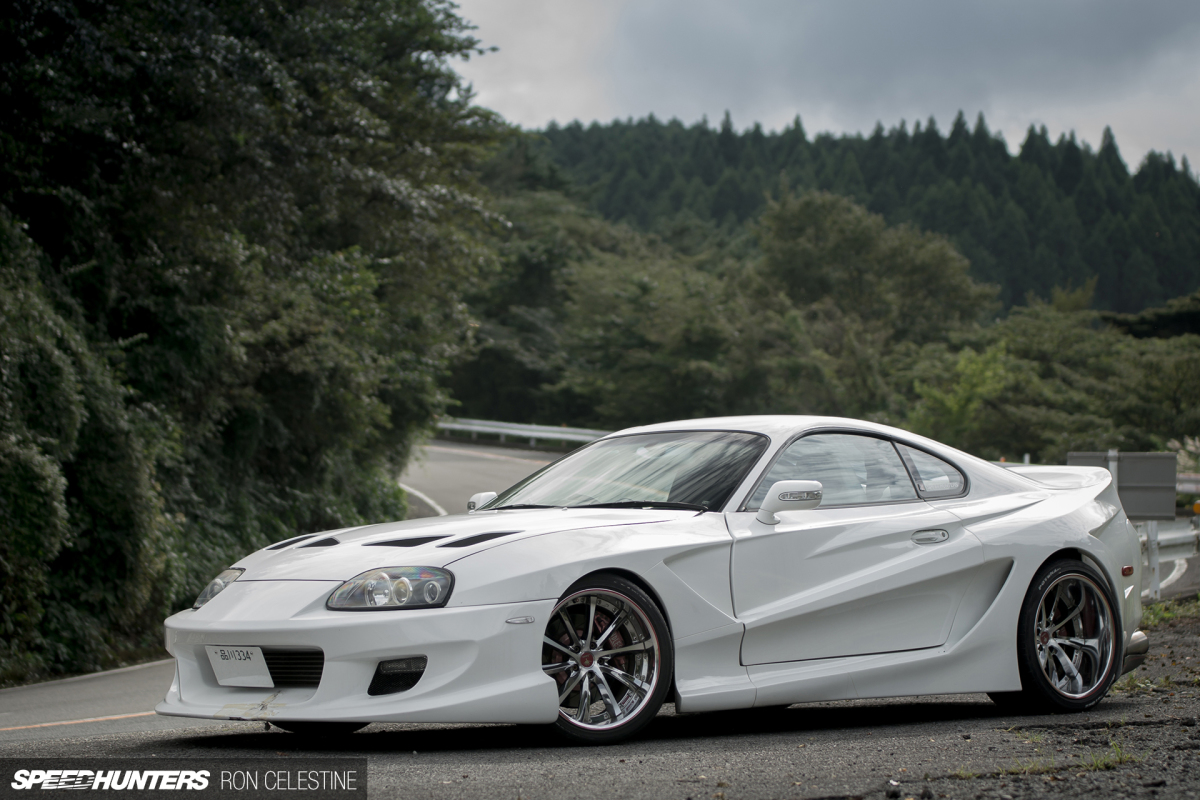 The last Supra belongs to Zephyrus-san, and from a bodywork perspective it's definitely the wildest of the bunch.
It's all thanks to an Abflug Super 900 aero kit, which takes the Supras lines and goes crazy. While I was sitting back trying to digest it all, Zephyrus-san pointed out some custom work that was made to the rather pricey kit. Wanting the body line from the kit to continue from the front fender to the rear spoiler, he simply cut out a chunk of the rear fender for a unique look.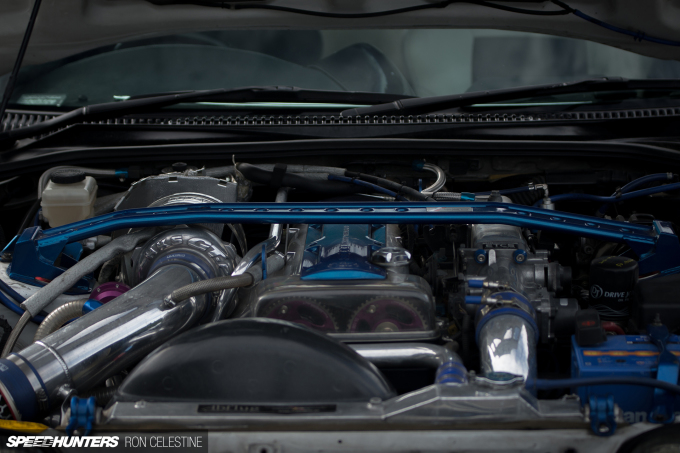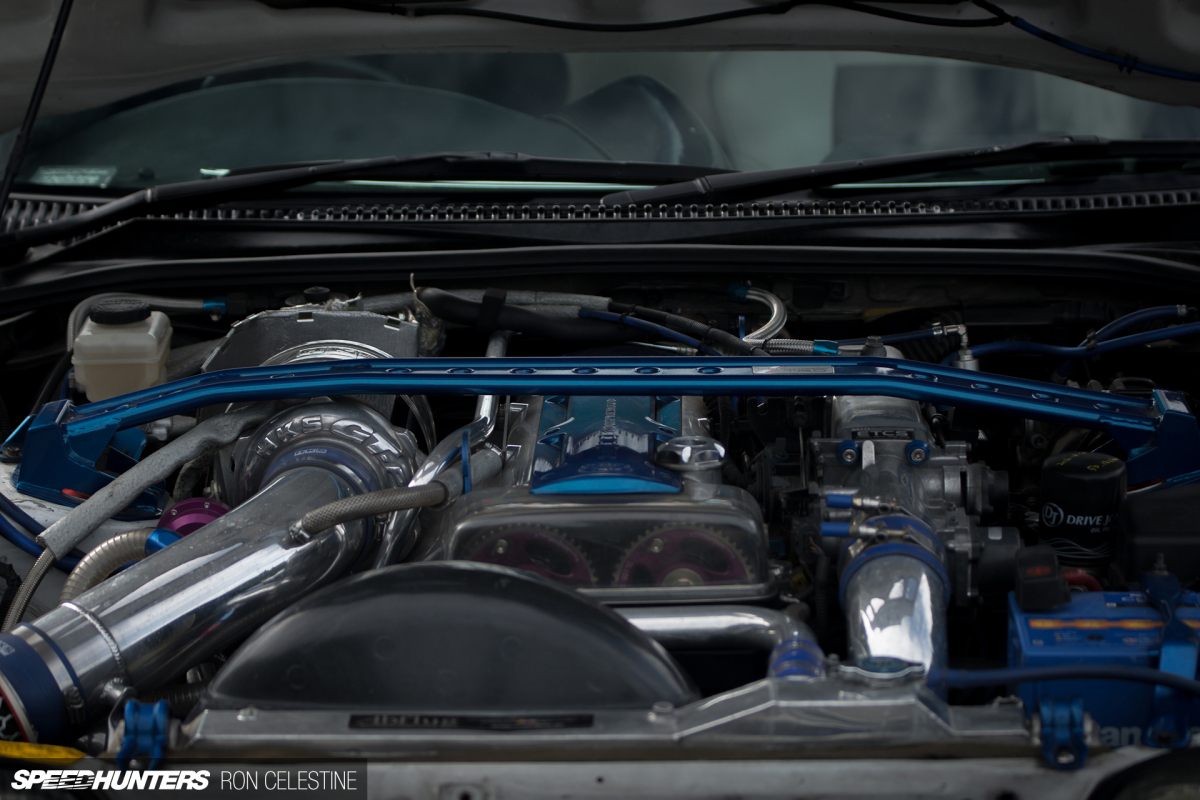 Things got even more interesting when he decided to show me what was hiding underneath the hood – this time a polished-up 2JZ fitted with a big single HKS GT3037 Pro S turbocharger among other power-making upgrades.
Similar to the interior of Hiba-san's JZA80, a vast array of gauges ranging from oil and water temperatures to boost are all aimed at the driver.
Oe-san's Z33 Fairlady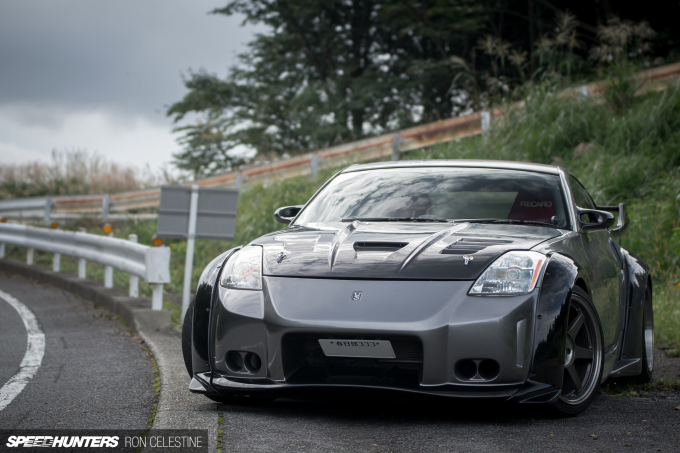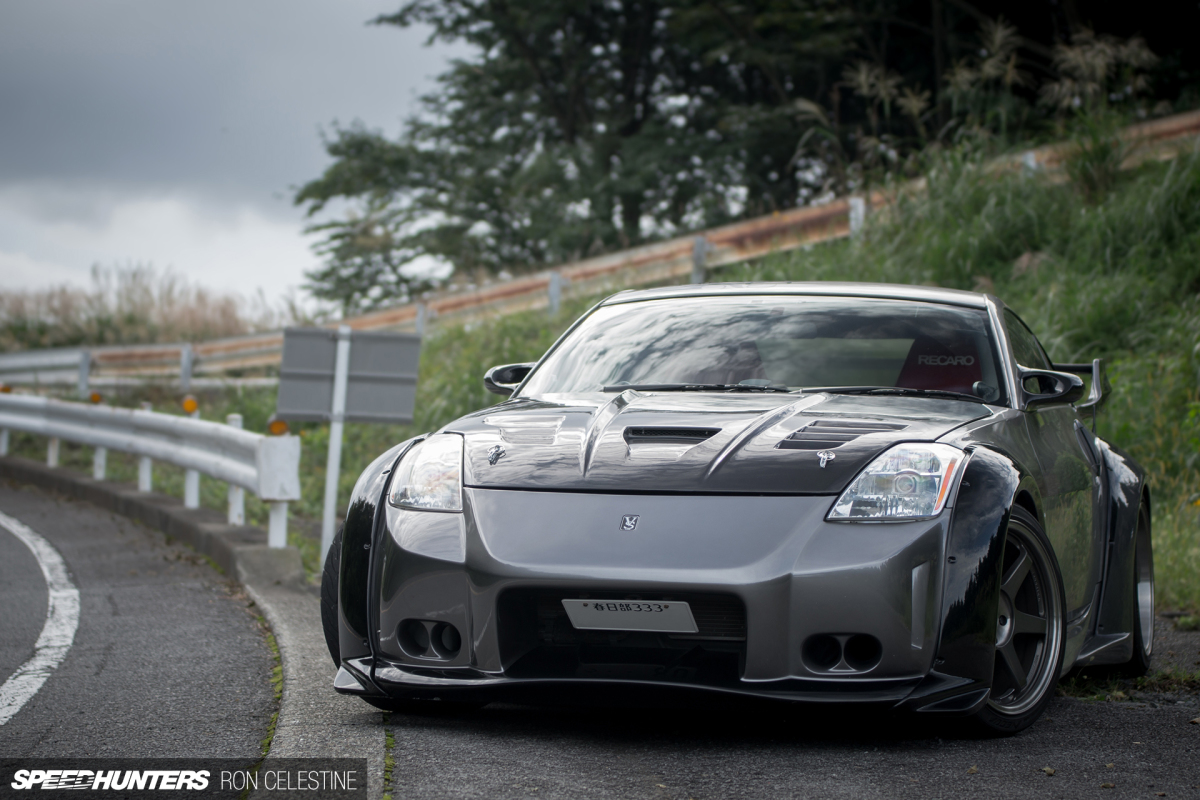 Last but not least, it's the odd one out – Oe-san's Z33 Nissan Fairlady.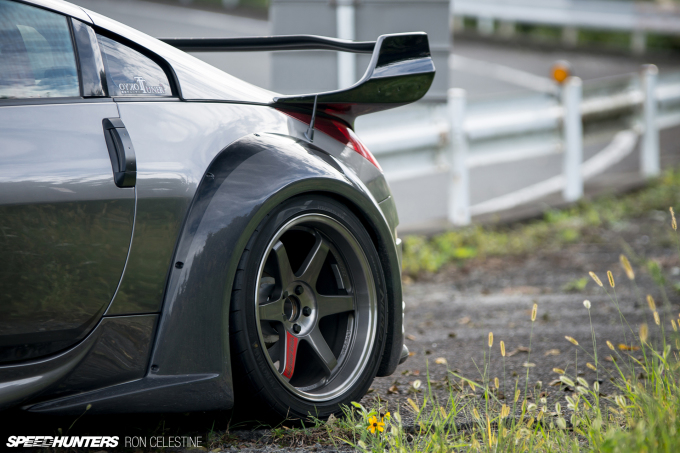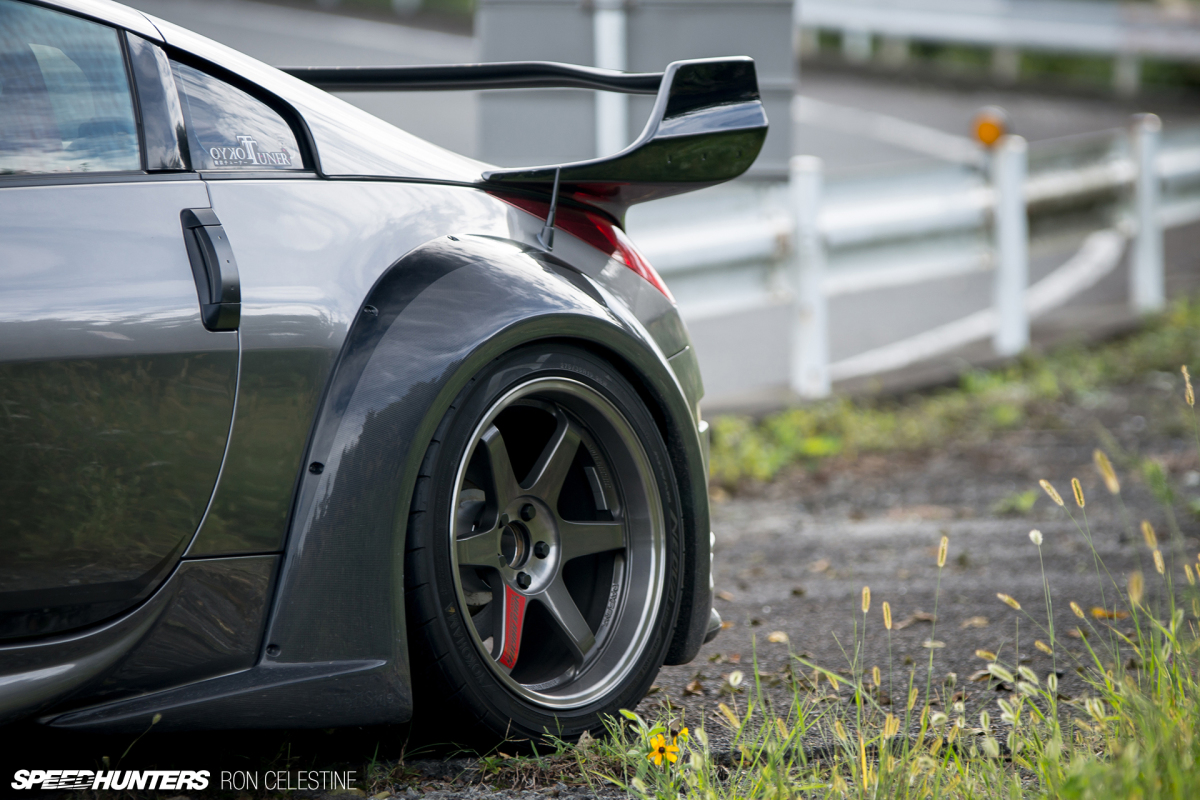 Before purchasing this Z33, Oe-san owned a 900whp JZA80 that he used to drive on a daily basis. Yes, daily. As one would imagine, commuting around Tokyo in a car with that much power would get old very quickly. Despite its looks, the Fairlady is tame by comparison.
The Z33 has been fitted with a complete Version 3 Veilside wide-body aero kit, and has a real The Fast and the Furious: Tokyo Drift theme going on.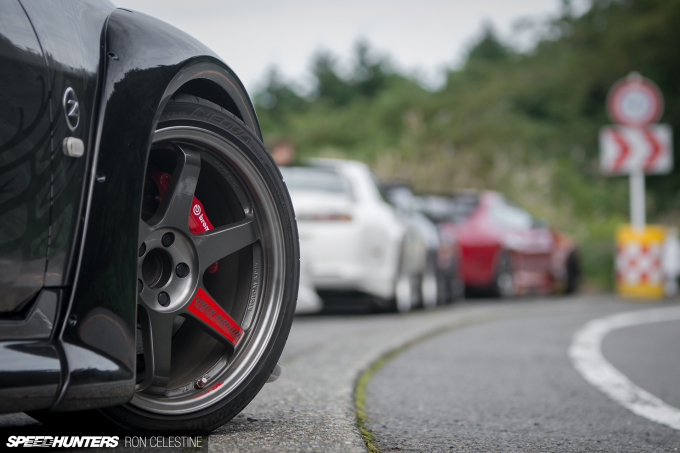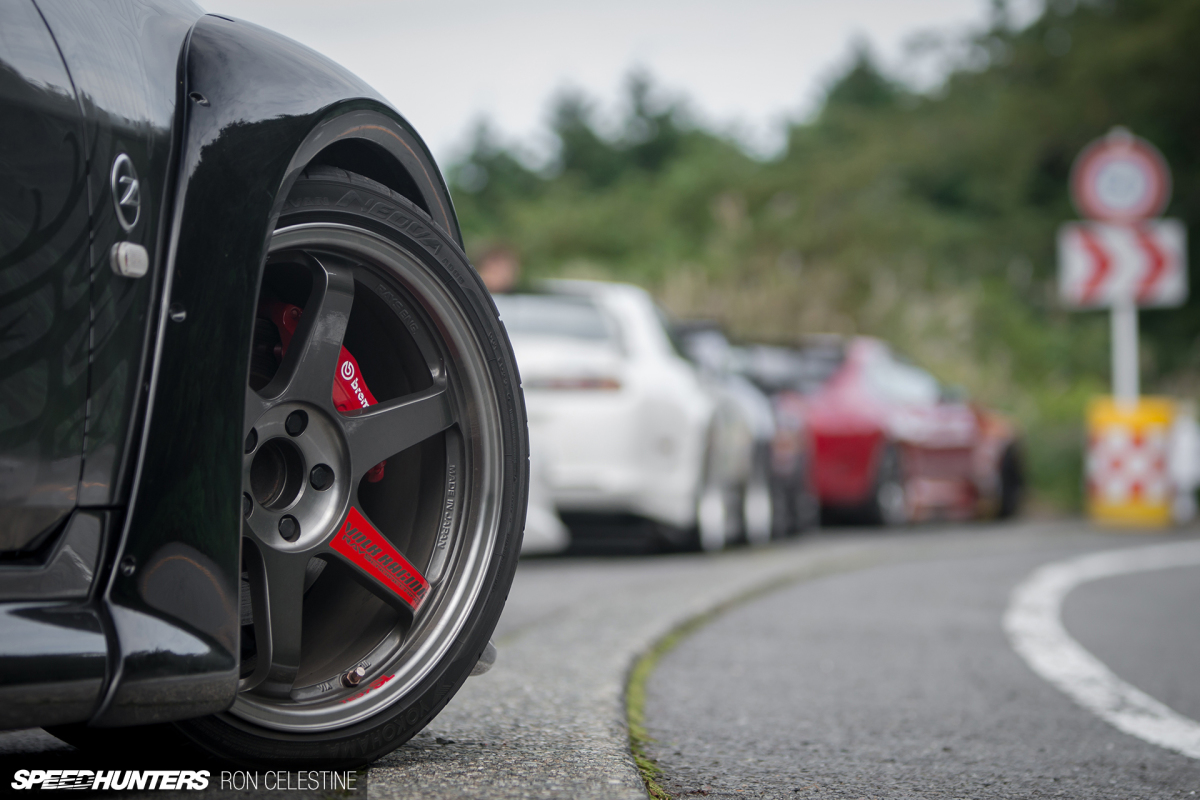 RAYS Volk Racing TE37SL wheels measuring 18×9.5-inch in the front and 18×10.5-inch in the rear work amazingly with the Veilside kit, and are a vast improvement over the 19-inch Veilside Andrew Evolution Vs wheels that 'DK' rocked.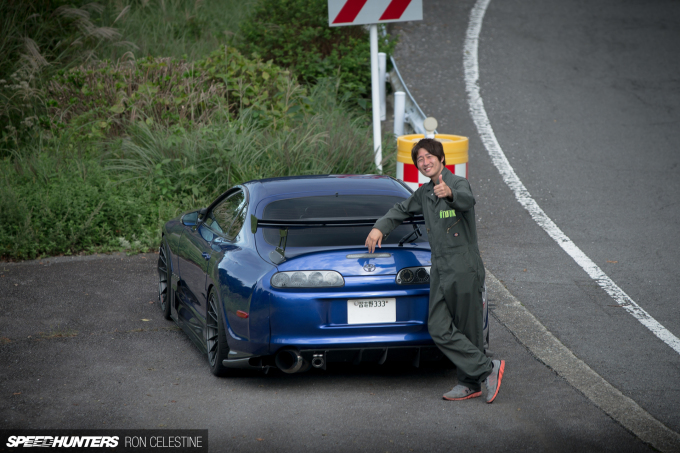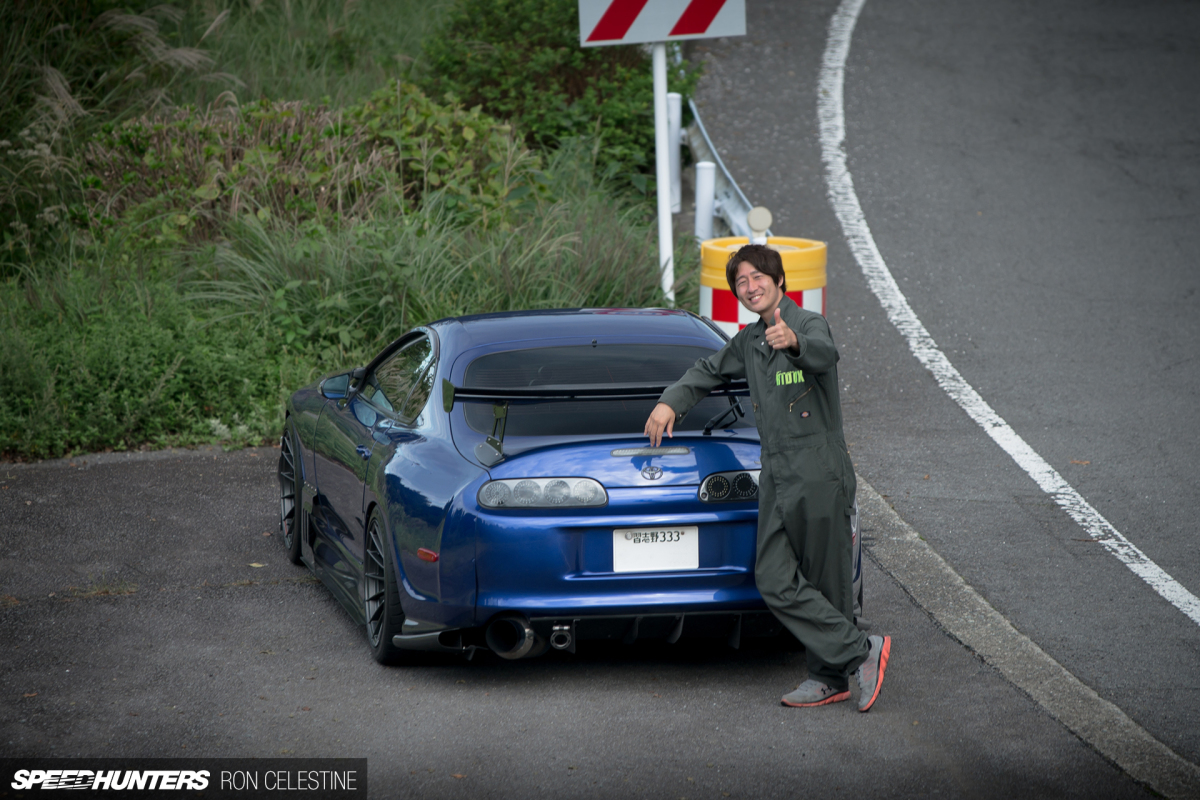 With the day coming to an end, it was time to bid everyone farewell and start making my way back to Tokyo before the expressways clogged up with people returning from their weekend excursions.
It doesn't get much better than spending a Sunday up on the Turnpike with five cars to shoot, but which one is your favorite?
Ron Celestine
Instagram: celestinephotography
Hiba-san's 2001 Toyota Supra RZ-S JZA80
Engine
Toyota 2JZ-GTE VVT-i 3.0-liter inline-six, ported & polished head, oversized valves, rebuilt turbos, Trust intercooler, Trust Airinx air filters, GReddy Profec II boost controller
Driveline
Factroy Getrag V161 6-speed manual gearbox, ATS Spec II carbon twin-plate clutch, OS Giken LSD
Suspension
Aragosta coilovers, Ikeya Formula upper & lower front arms
Wheels & Tires
Enkei RS05RR wheels 18×10-inch +22 (front), 18×10.5-inch +15 (rear), Dunlop Direzza ZII Star Spec tires 275/35R18 (front), 285/35R18 (rear)
Exterior
Full Ridox aero kit, Voltex GT wing, Qest Japan LED tail lights
Interior
Recaro RS-G Seats, TRD meter, 10-Point Saito roll cage, Momo steering wheel, Defi meters, custom carbon trim
More Supra-related stories on Speedhunters
Cutting Room Floor