There aren't many pro drifters in the world who have pushed the driving and car building envelope quite like Daigo Saito has.
He's won almost every championship worth winning, and in the process has created a very distinctive style of car and set up. Daigo is also the complete opposite of most other Japanese drivers who don't really like moving away from the cars and platforms that they know.
But Daigo is always up for challenge, whether it's building the craziest JZX100 ever to be seen in D1 Grand Prix competition, to drifting mid-engined Italian exotics. And it's the latter that brought me out to Fat Five Racing – Daigo's man cave/race shop – earlier this week.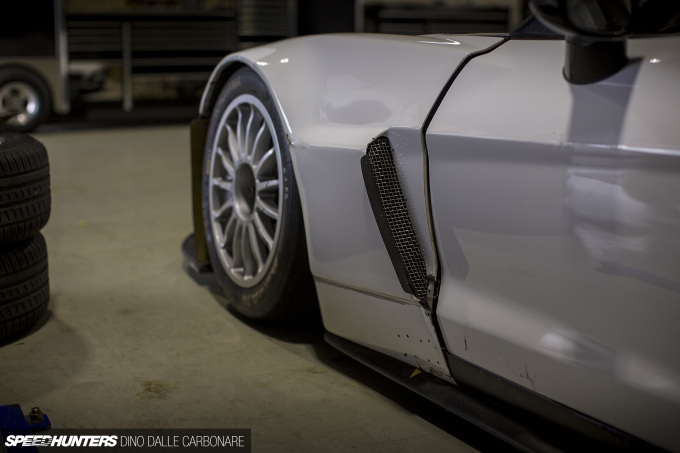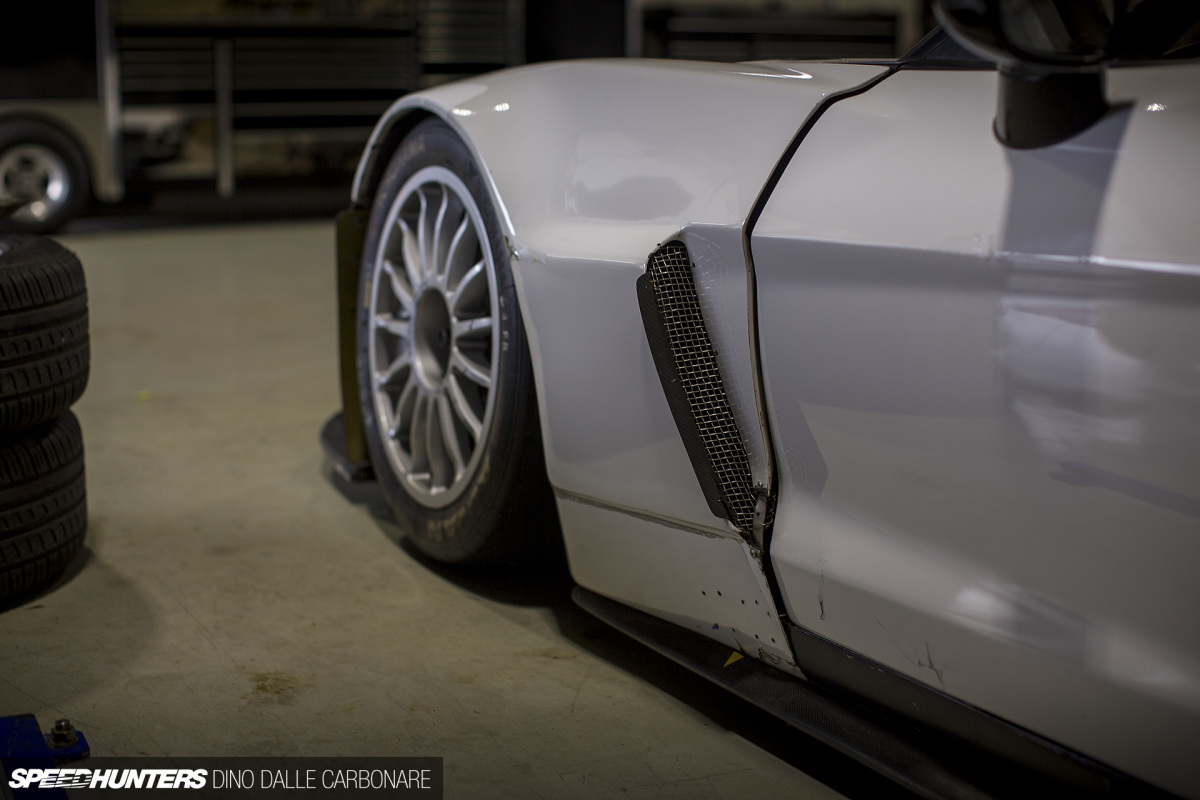 Having seen a few images of an overfender-equipped Ferrari 599 built by Fat Five to go sideways, I arranged to visit Daigo at his compound in the Saitama countryside so I could check it out. Unfortunately though, on arrival I was told that the Ferrari had already been shipped off to its owner who commissioned the build in a bit of a hurry. Not to worry though, as there are always interesting cars in Daigo's personal collection, and I was sure there would be something I'd never seen before.
It turns out I was right…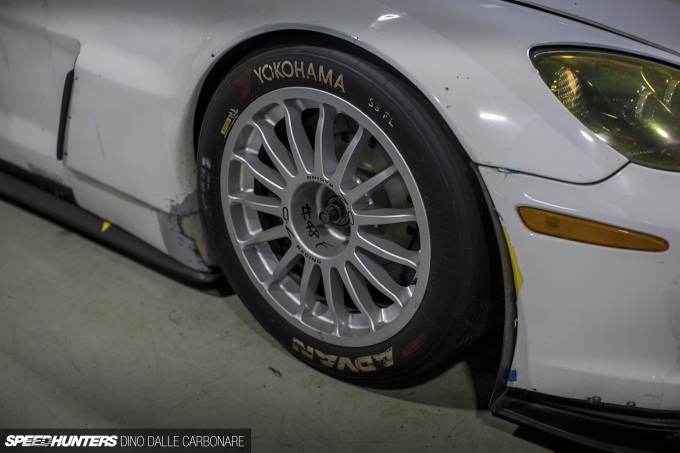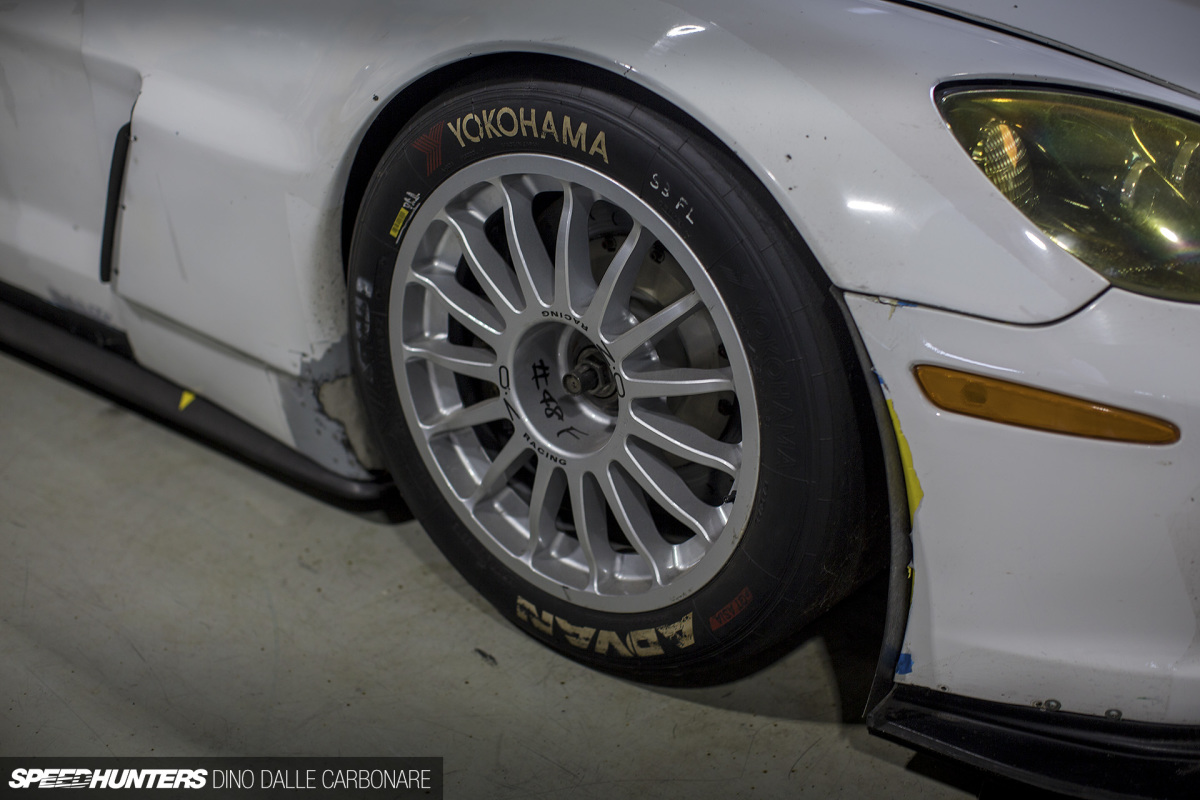 Yes, this is a Callaway Corvette Z06-R GT3 race car, and yes, Daigo is going to drift it, in the 2017 D1 Grand Prix series no less. It's amazing where the quest for excitement is taking him with car choice, because this is next-level stuff.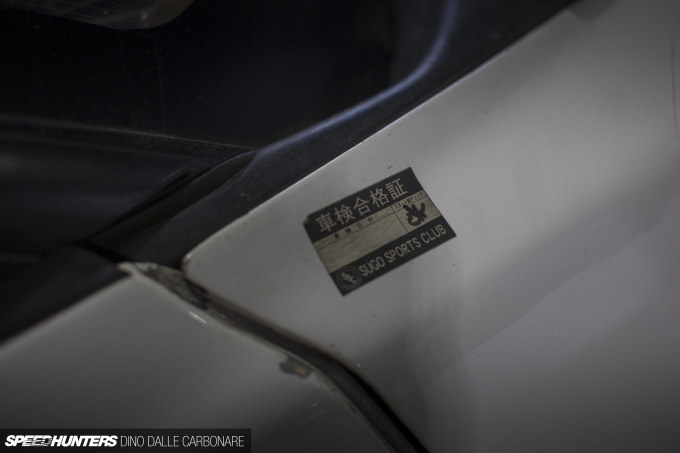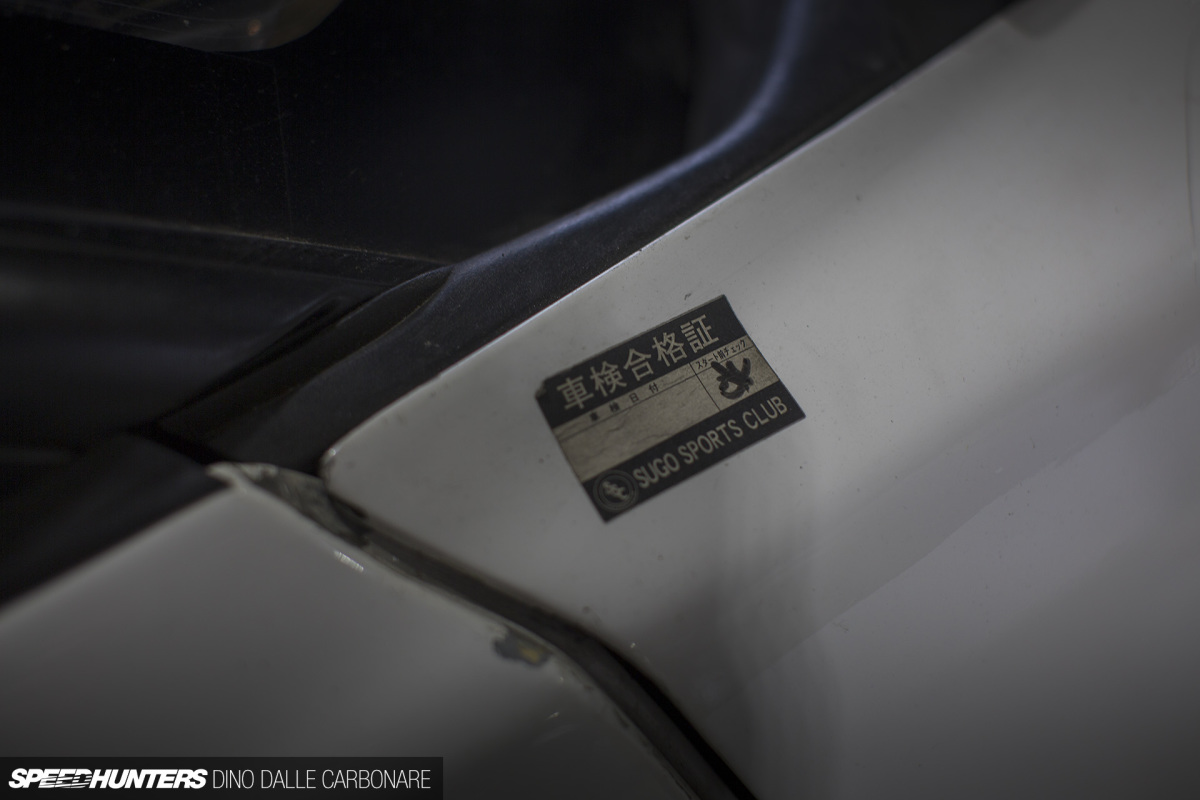 This particular Z06-R contested the GT300 class of the 2011 Super GT Championship in Japan, and Daigo picked it up as you see it here, complete with all the battle scars you'd expect a car that's been raced for a couple of season to have. But despite the light cosmetic wear, it's an extremely solid base to build upon.
There are telltale signs of its former life everywhere, from the visible ghost marks of old sponsor logos, to technical approval stickers from tracks like Fuji, Sugo and Okayama.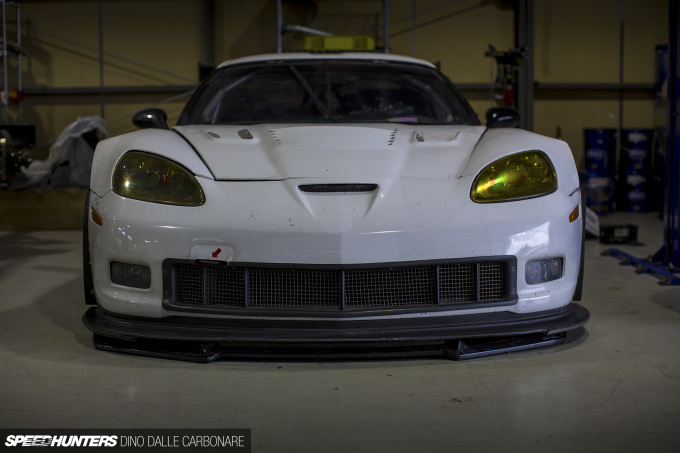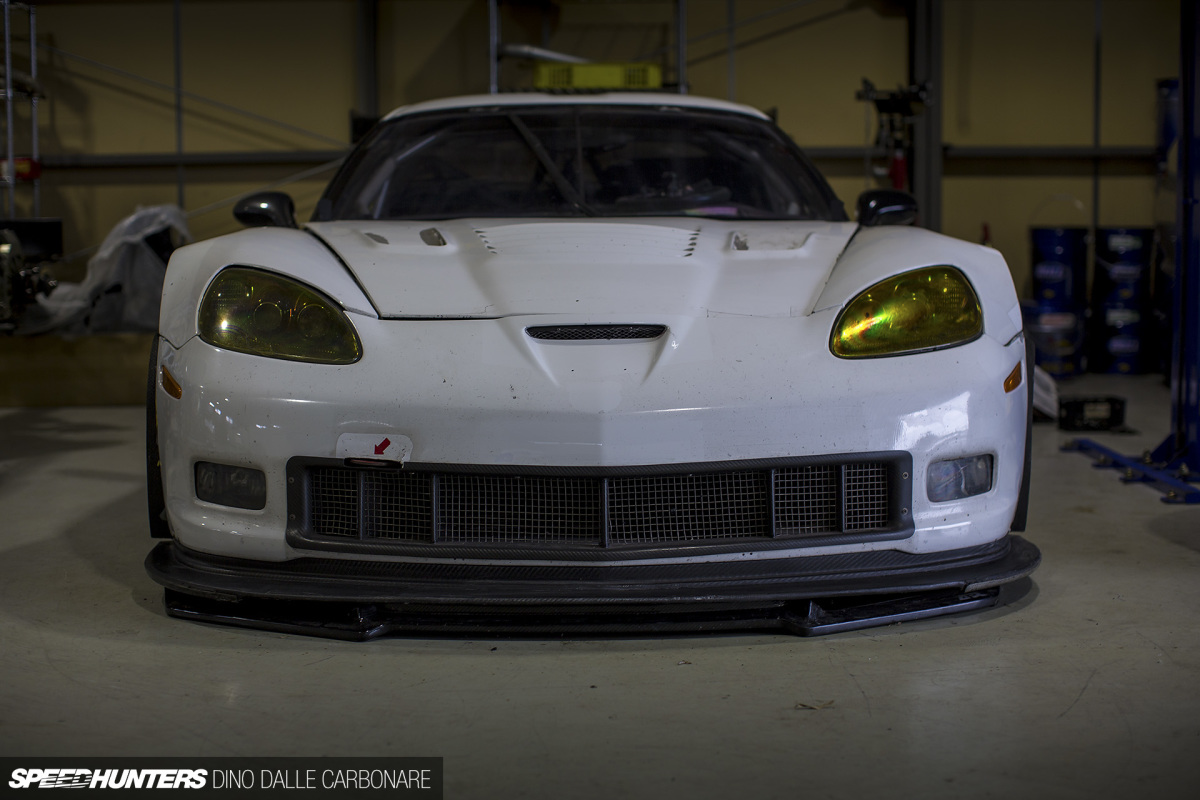 But what about its potential as a D1GP drift car? Well, in making the switch from circuit to drift spec, the wide body should prove very useful in containing the aggressive wheel and tire fitment that a pro drift alignment will introduce.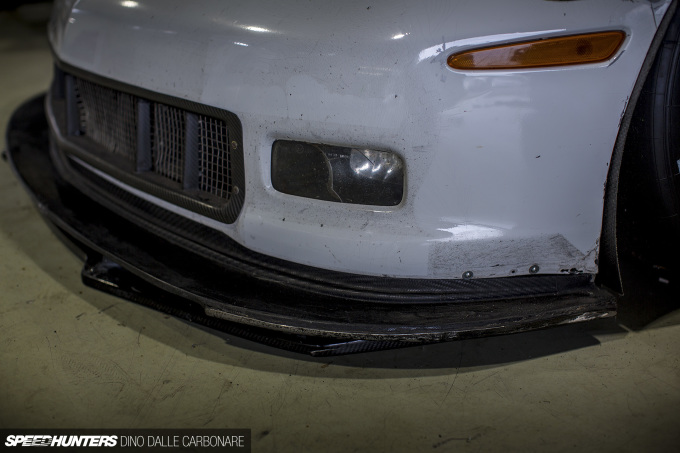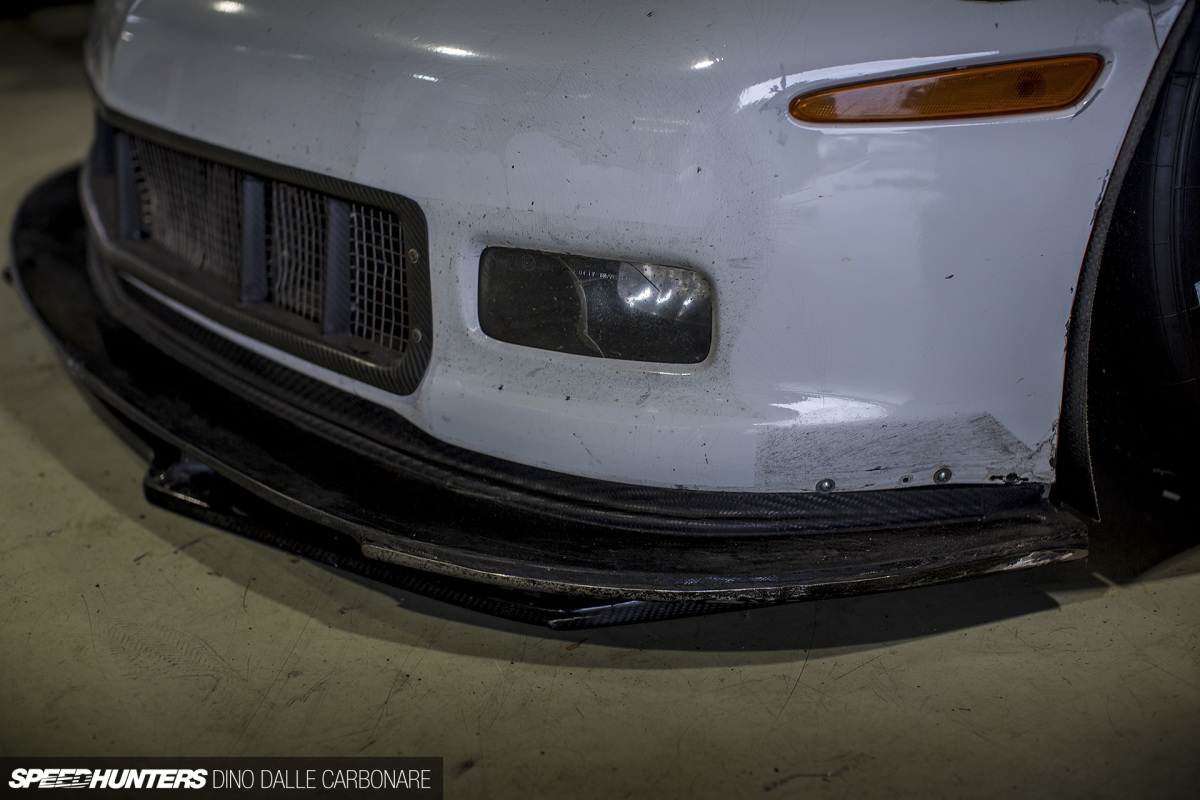 However, the current ride height will definitely have to be addressed.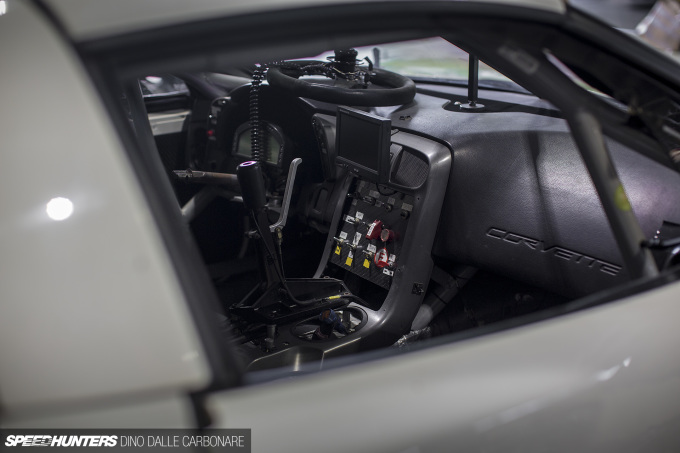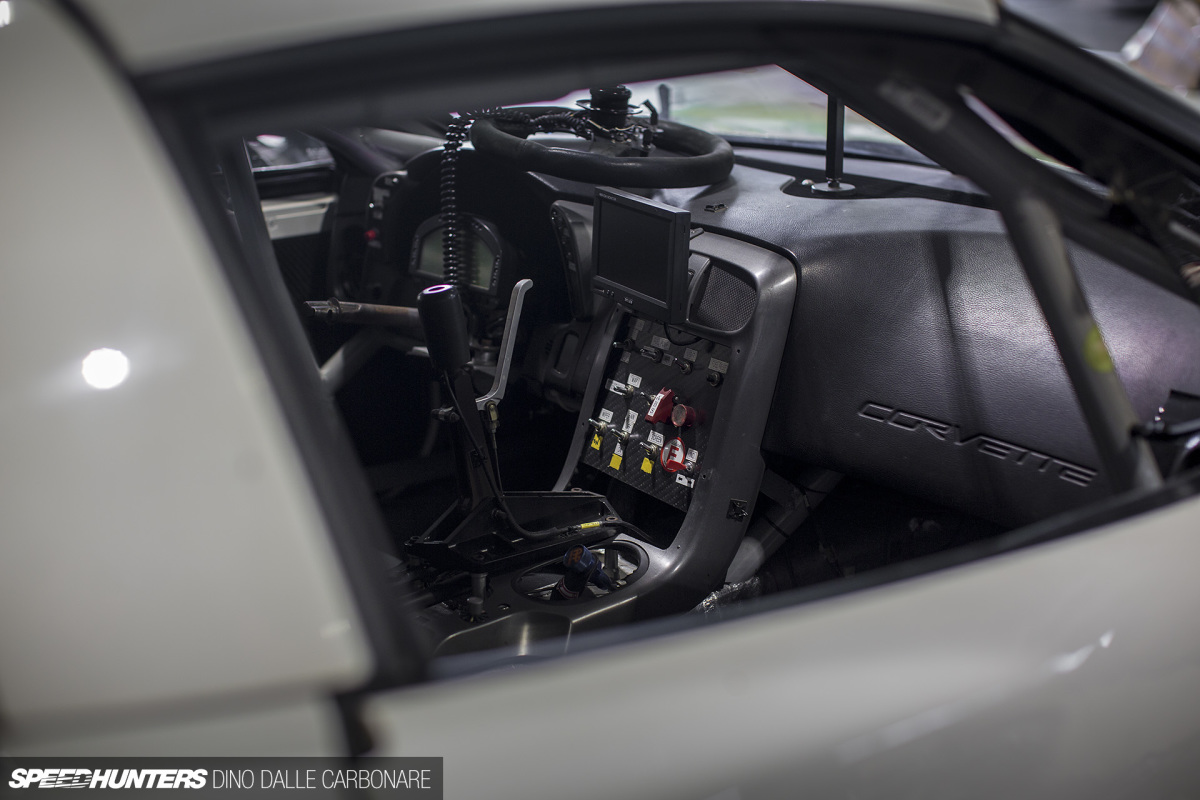 The Z06-R will soon been gutted out to drop even more weight, and in usual Daigo fashion only the bare minimum of devices will go back in.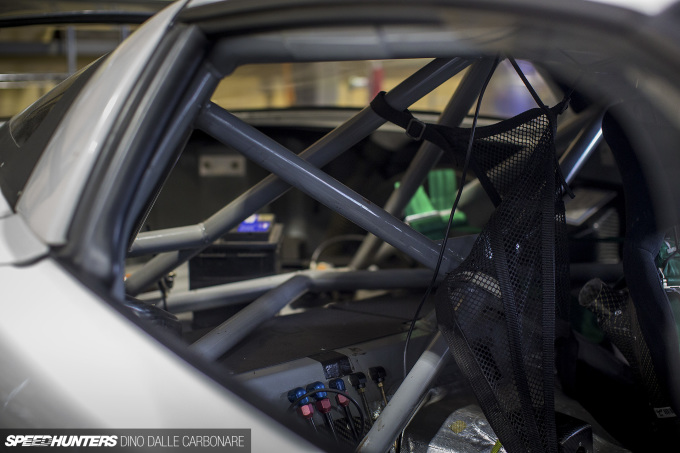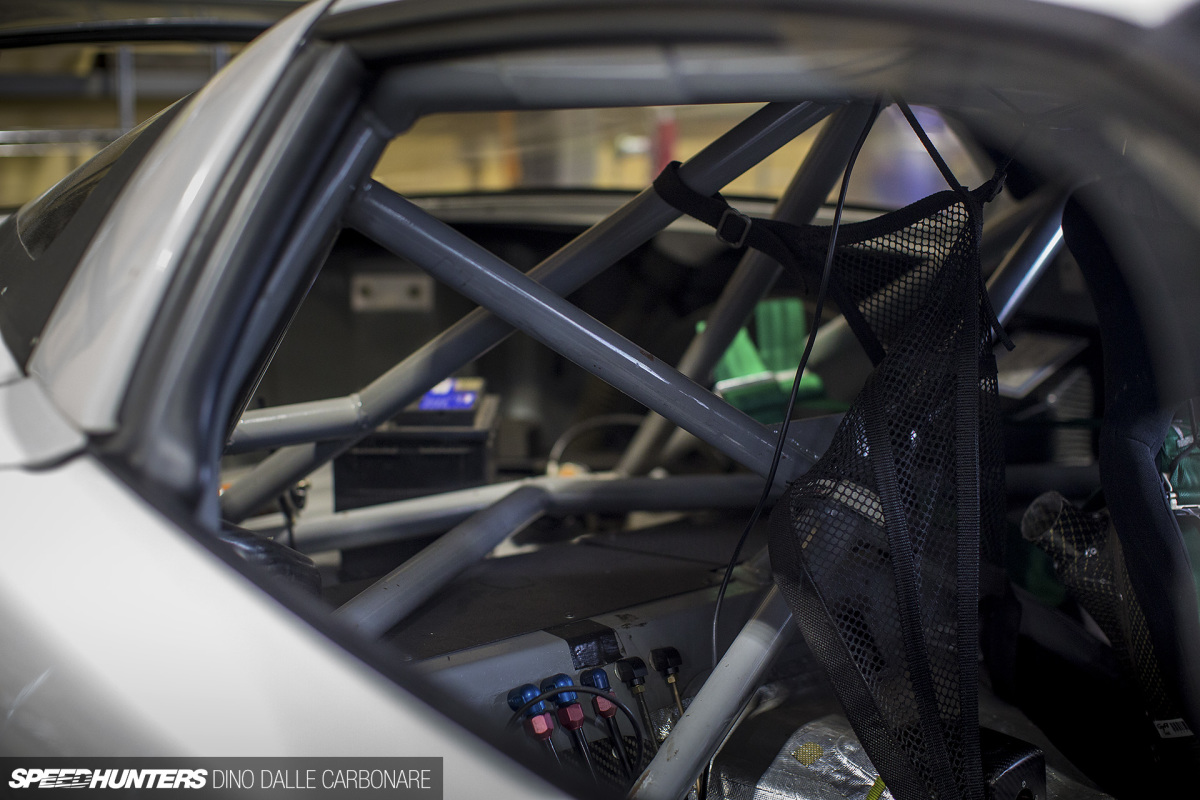 The roll cage looks like it's well up to task when it comes to the required safety standards and structural rigidity, but don't be surprised if Daigo adds to it and modifies it to suit. The Moton race dampers may also need to be ditched in favor of something more drift specific.
The C6 has a transaxle gearbox of course – a sequentially-shifted one in the case of this race car – so it all offers the ability to balance front-to-rear weight rather nicely.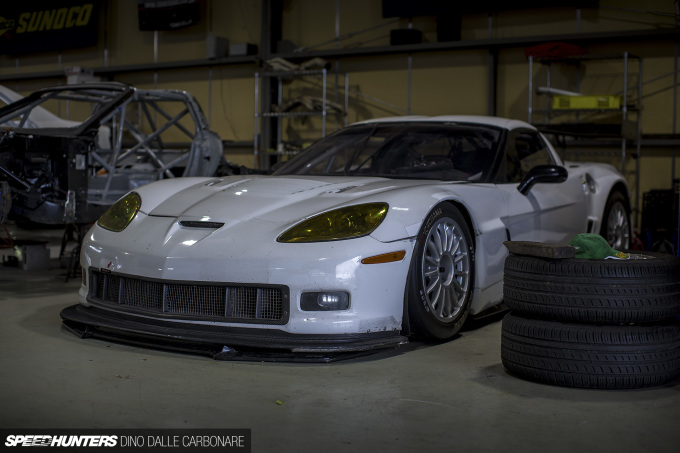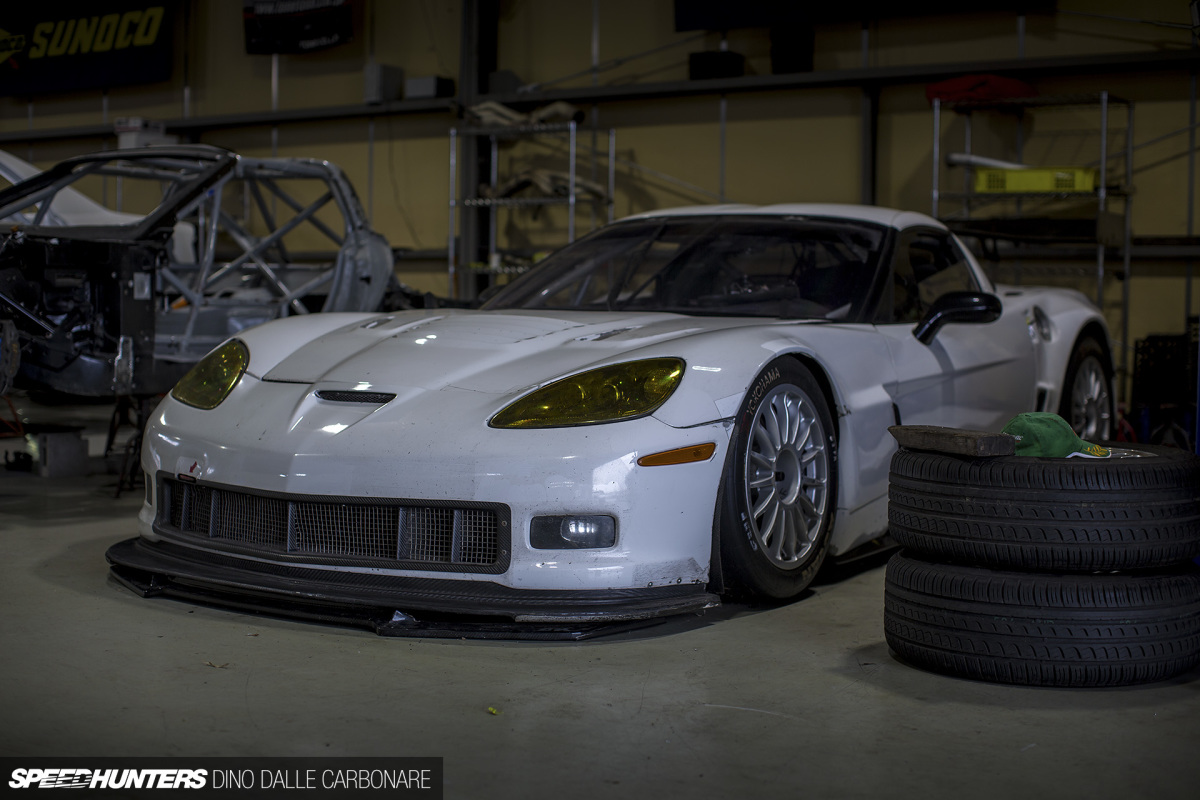 This is surely one of the wildest drift projects that Daigo has ever embarked on, and it's right up there with the Liberty Walk-kitted Lamborghini Murciélago that still continues to blow people away.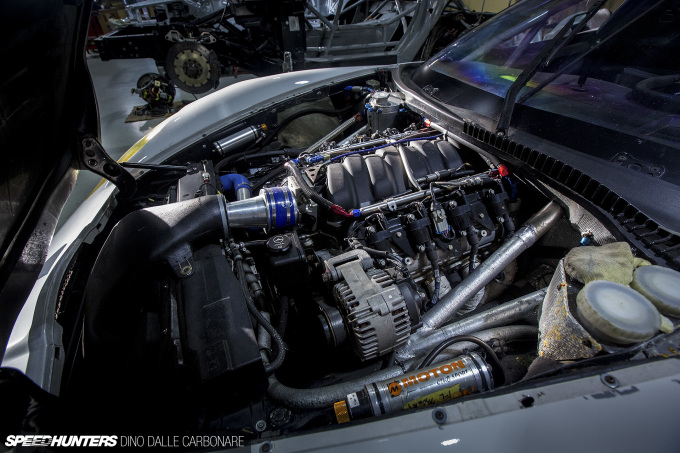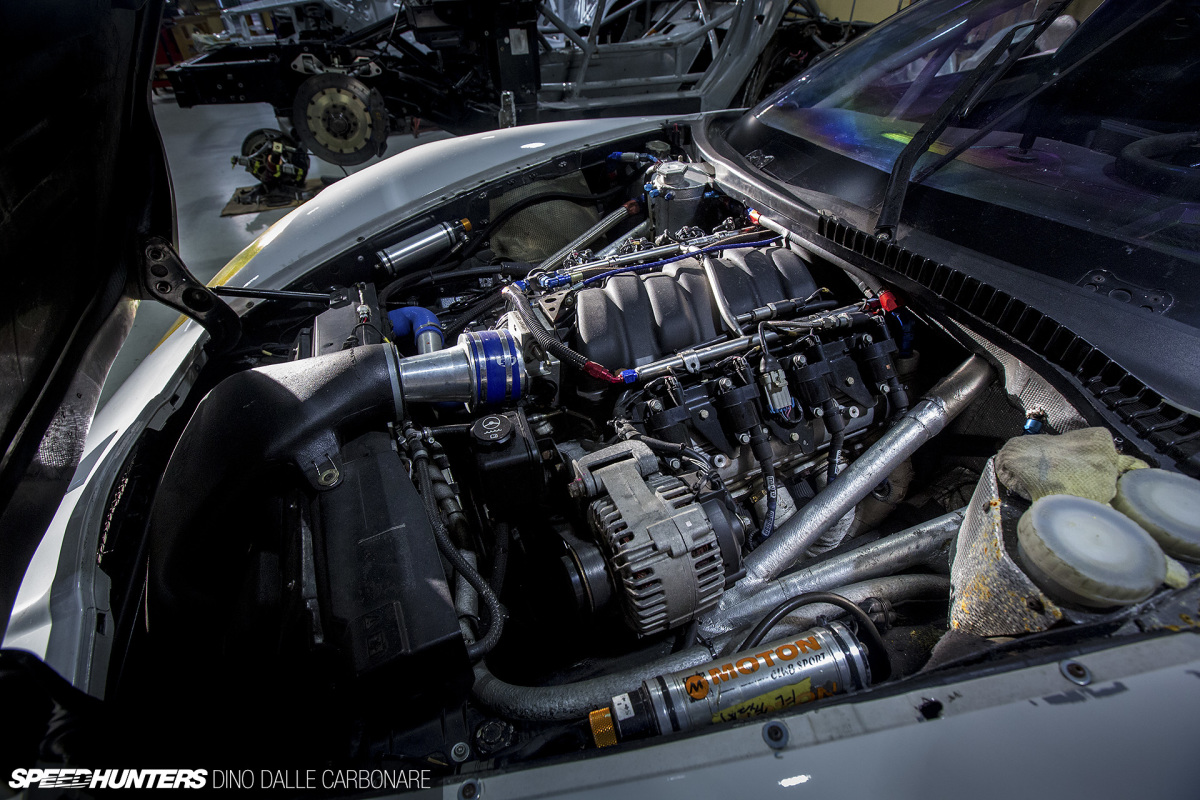 One question remains though: what will power this thing?
As it stands, the Corvette's original race-spec V8 (complete with its Super GT power restrictor) still resides up front, but I really hope Daigo ditches it for a Toyota 2JZ. You guys are with me, right?
Stay tuned for more from my visit to Fat Five Racing, including a fresh shop tour and a detailed look at one of Daigo's most famous drift builds.
Dino Dalle Carbonare
Instagram: speedhunters_dino
dino@speedhunters.com