Time to Kill
There are many perks to being a hunter of speed, but few rank quite as high as having so many doors opened for you.
I've regularly found myself in strange places wondering how in the hell I'd ended up there. Car collections, people's personal garages, workshops, museums and even the odd completely private storage facility where the neighbours don't even realise it exists or what lies behind closed doors. These range from supercars to race cars, from classic cars to tuner cars and everything in between.
I genuinely find all these different groupings fascinating too, probably to a fault. There's no real aspect of car culture that isn't interesting, unless you're looking at it from the wrong angle. There's always something that's worth looking at and something that requires further investigation.
Last month, when having Project GTI upgraded with its new Wavetrac differential, I was hanging out at Regal Autosport, documenting the work being done. As it would happen, the install was completed ahead of schedule which left me some time to explore the premises and see what was hiding around the place.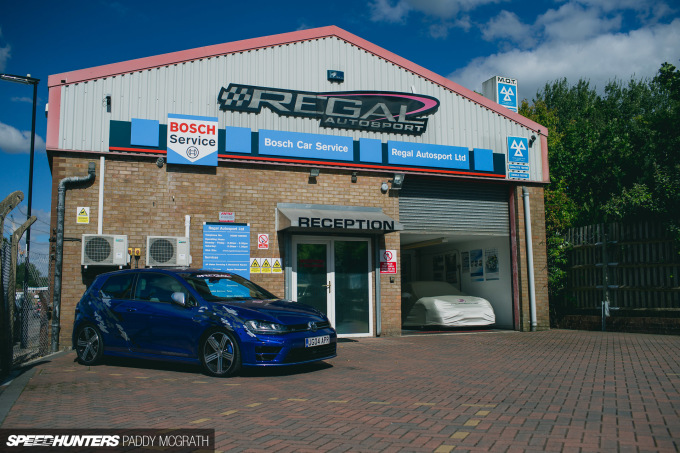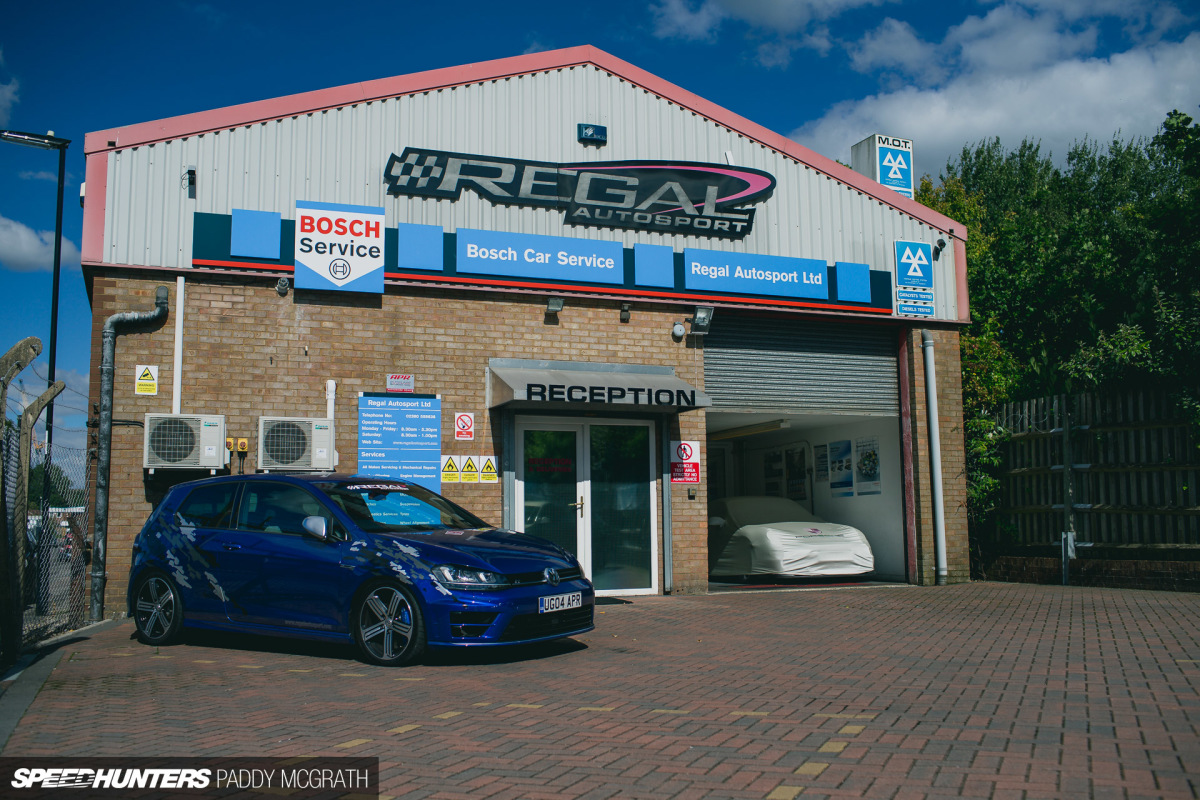 You might already be familiar with the name Regal Autosport – I recently shot a quick spotlight on what I reckon is one of the best courtesy cars in the world when the guys loaned me their Golf 7R overnight whilst my GTI was under the knife. I've known of Regal for many, many years, but only met the owner and founder, Chris Stewart, at Goodwood earlier this year.
What started as a business with just Chris and his van back in the late 1980s has developed into a renowned powerhouse of the UK tuning industry. Located in Southampton in the south of the UK, Regal Autosport has been in business for nearly 30 years, and during that time has amassed a wealth of knowledge across the whole spectrum of automotive maintenance and tuning.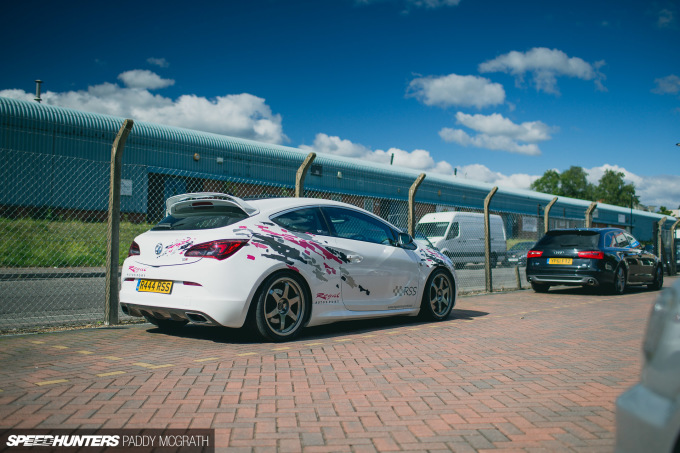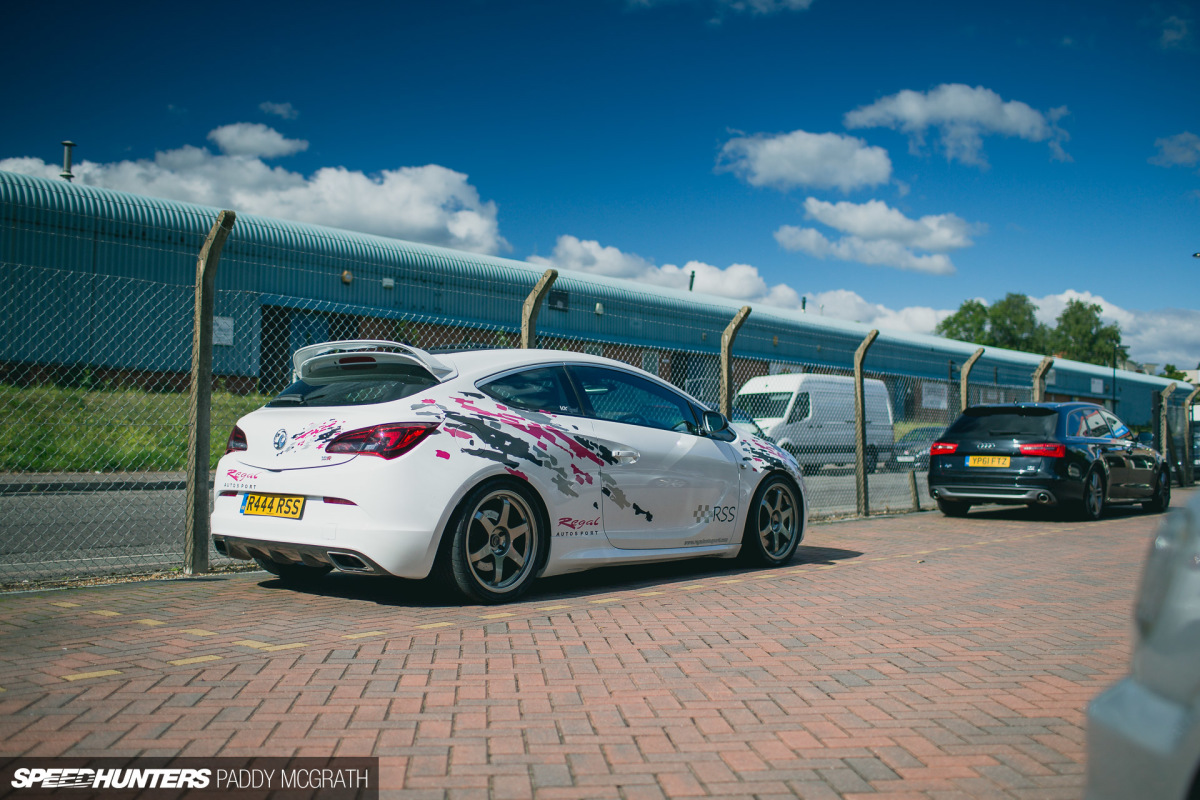 What might interest some of you, is its particular fondness for cars that don't appear on Speedhunters too often; like Vauxhalls, for example. This sixth-generation Astra VXR was one of two onsite during the course of my visit, and is one that Chris and the Regal Autosport team are particularly fond of.
The Astra VXR (or Astra OPC outside of the UK) is a bit of a cult hero amongst UK car enthusiasts; there's a lot of national pride still for the Vauxhall brand, and for good reason too. I drove an Astra OPC when they first came out and was very impressed. They quite proudly wear lots of renowned brands from the factory, like Brembo and Recaro, and are a genuinely fun car to drive.
This particular car, as you can probably guess, isn't exactly stock. It is, however, a great representation of what Regal Autosport is all about. It's now running a forged engine with a larger BorgWarner EFR7163 turbocharger and is making around 480hp through the front wheels with a Wavetrac differential.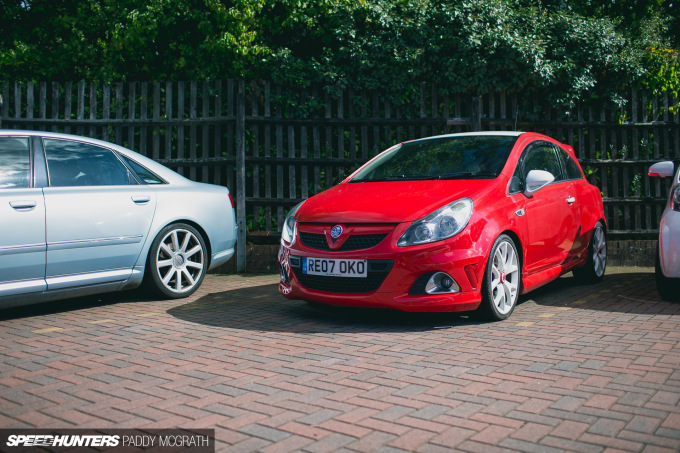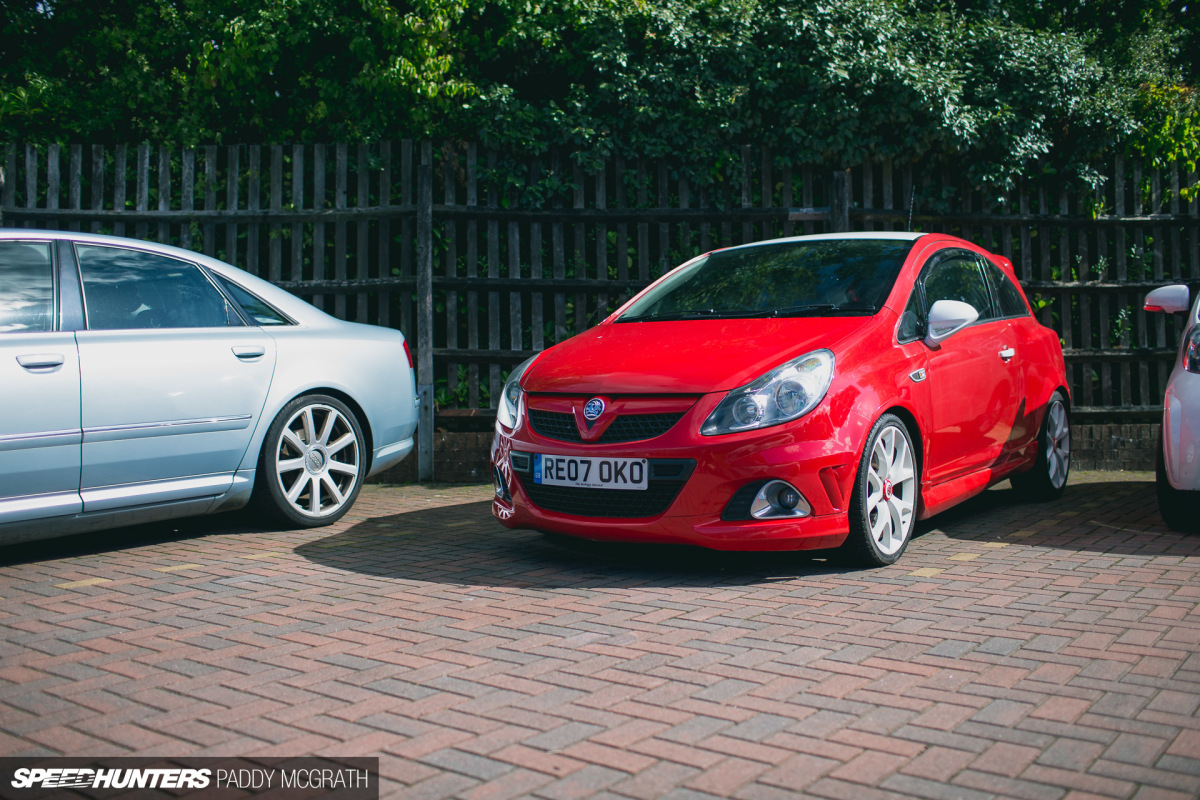 Sat across from it was the Astra's baby brother, the Corsa VXR. This car was again running a forged engine, but was just in for some general maintenance and a check up.
It's not just a Vauxhall sort of place though. Regal Autosport cares for a lot of the British and German car brands, although there's a certain affinity towards Stuttgart, as demonstrated by Chris's own personal 911 GT3.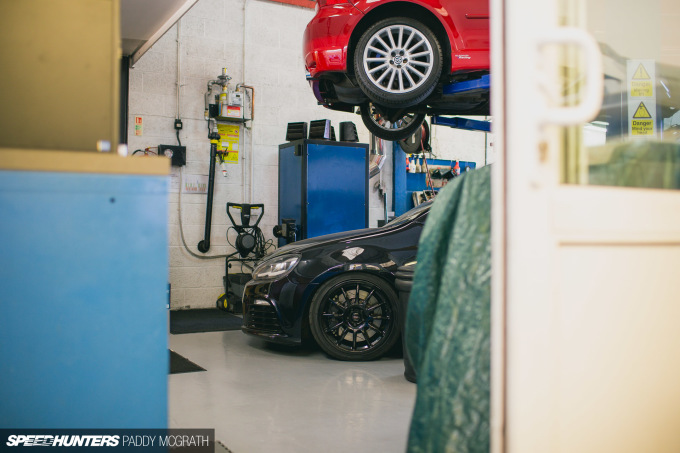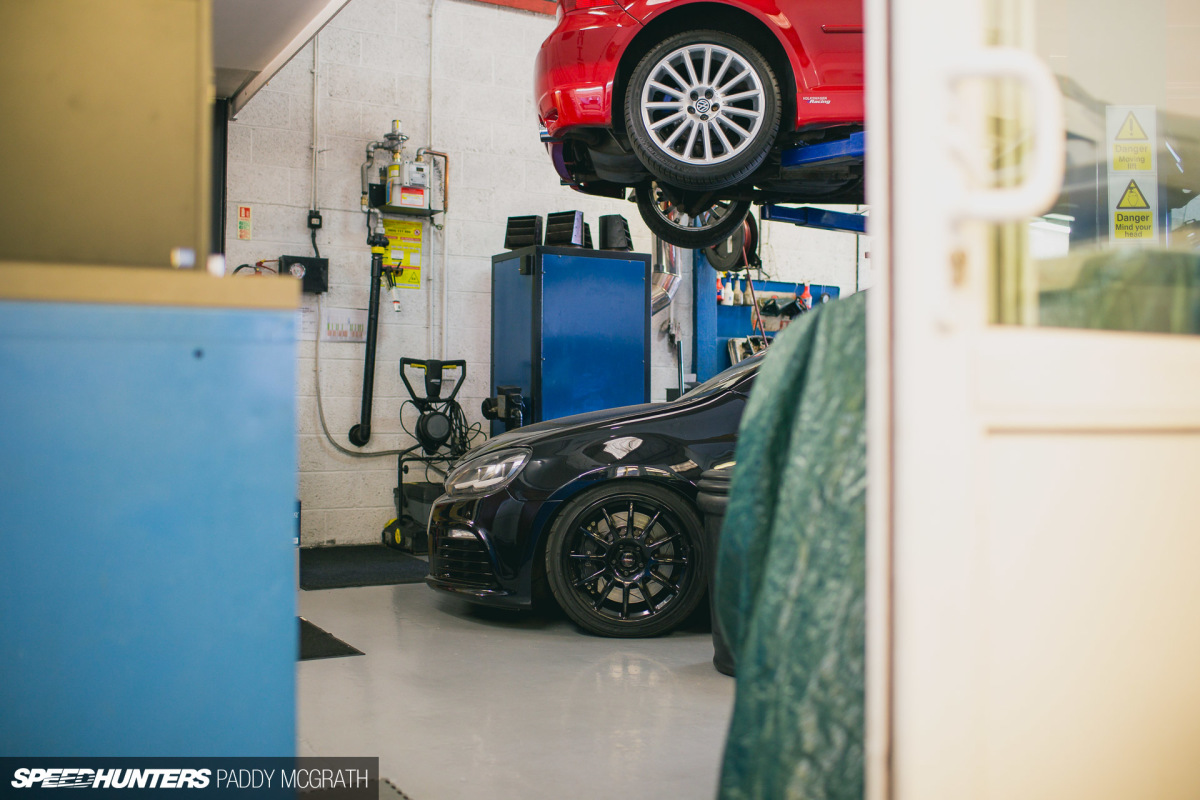 I continued my walkabout, bypassing reception and heading straight into the main workshop area.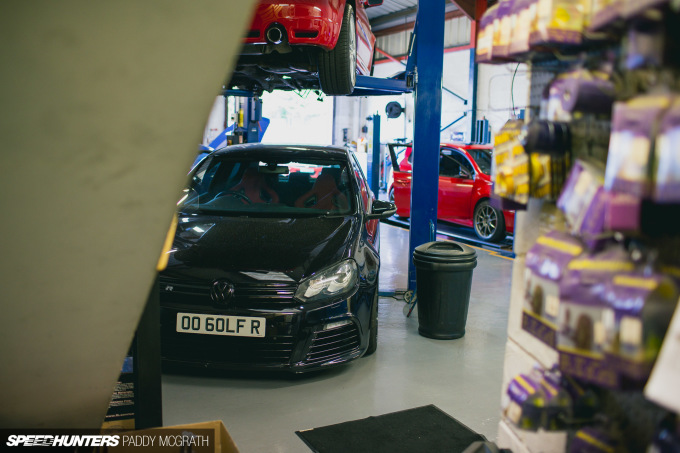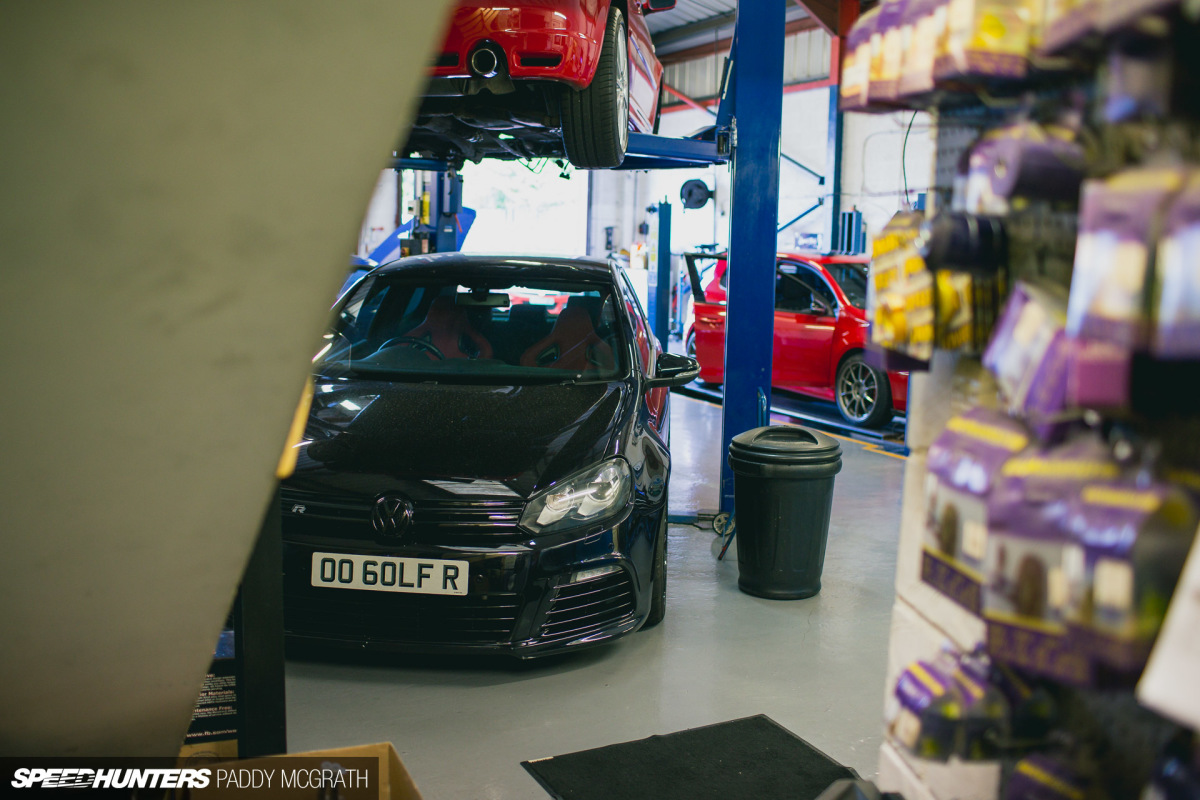 If there's ever a Mk6 Golf about I'm certainly going to be interested, and this was a good one.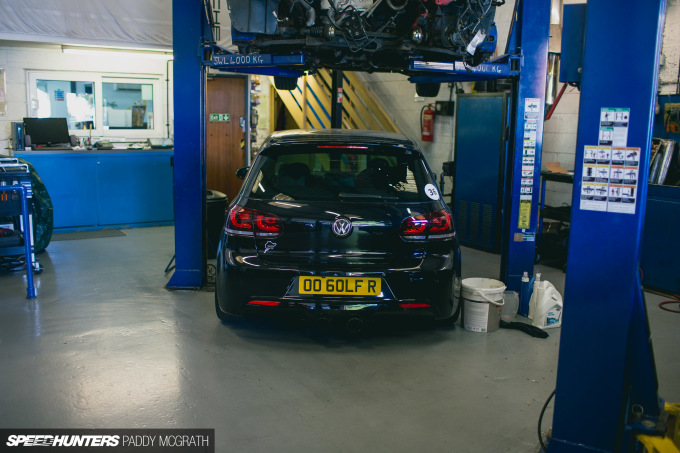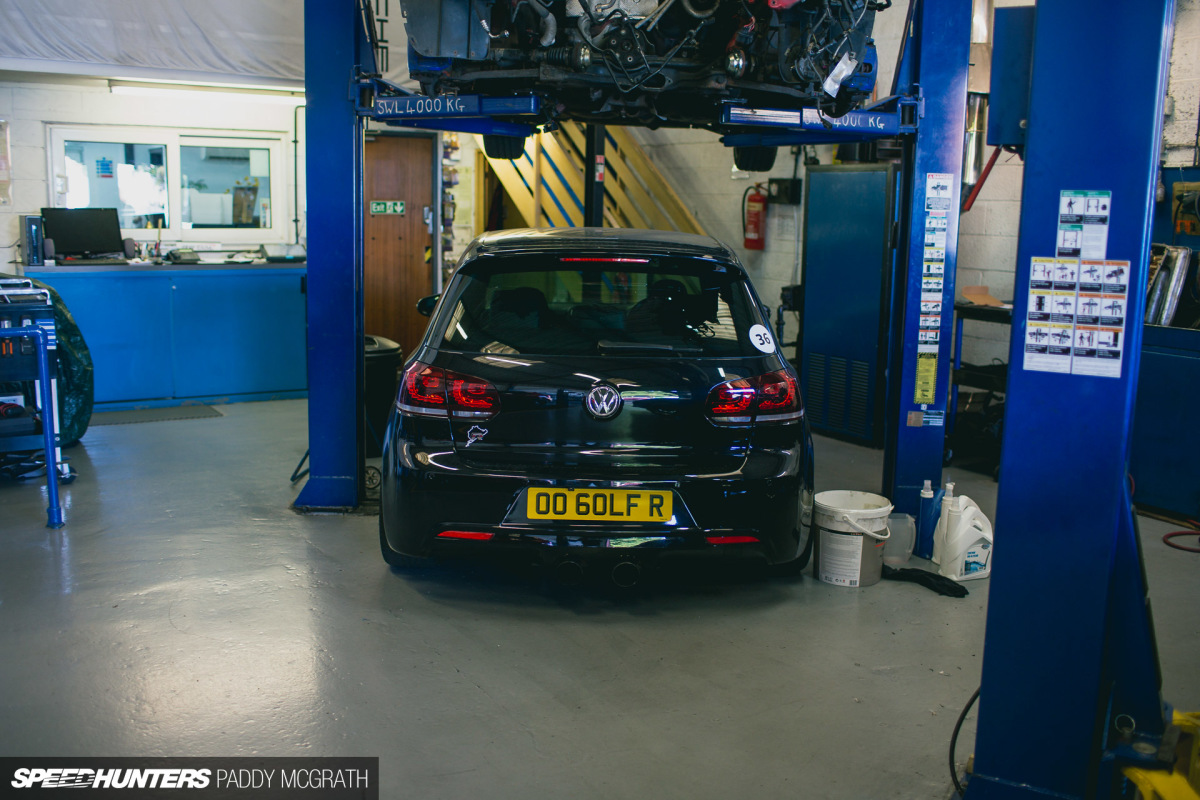 I was suffering with a serious dose of Golf envy here, as the subtle Golf R ticked all the right boxes. The 6R is a rare enough sight on this side of the world; the 4WD Golf was only produced in limited numbers. This was running a Garrett GTX3076R turbocharger (I wonder if I have its original K04?) and Integrated Engineering's sublime intake manifold, resulting in around 450hp. It was sat on Team Dynamics wheels, a popular choice it seems in the UK, with Forge Motorsport brakes and KW Variant 3 coilovers. There's more power on the cards for this one in the future too.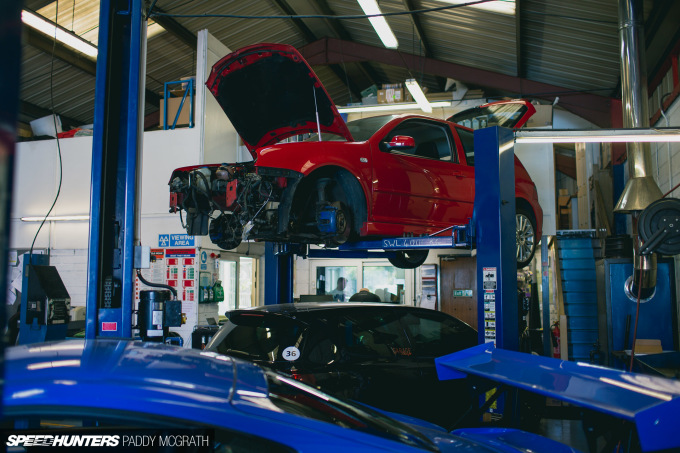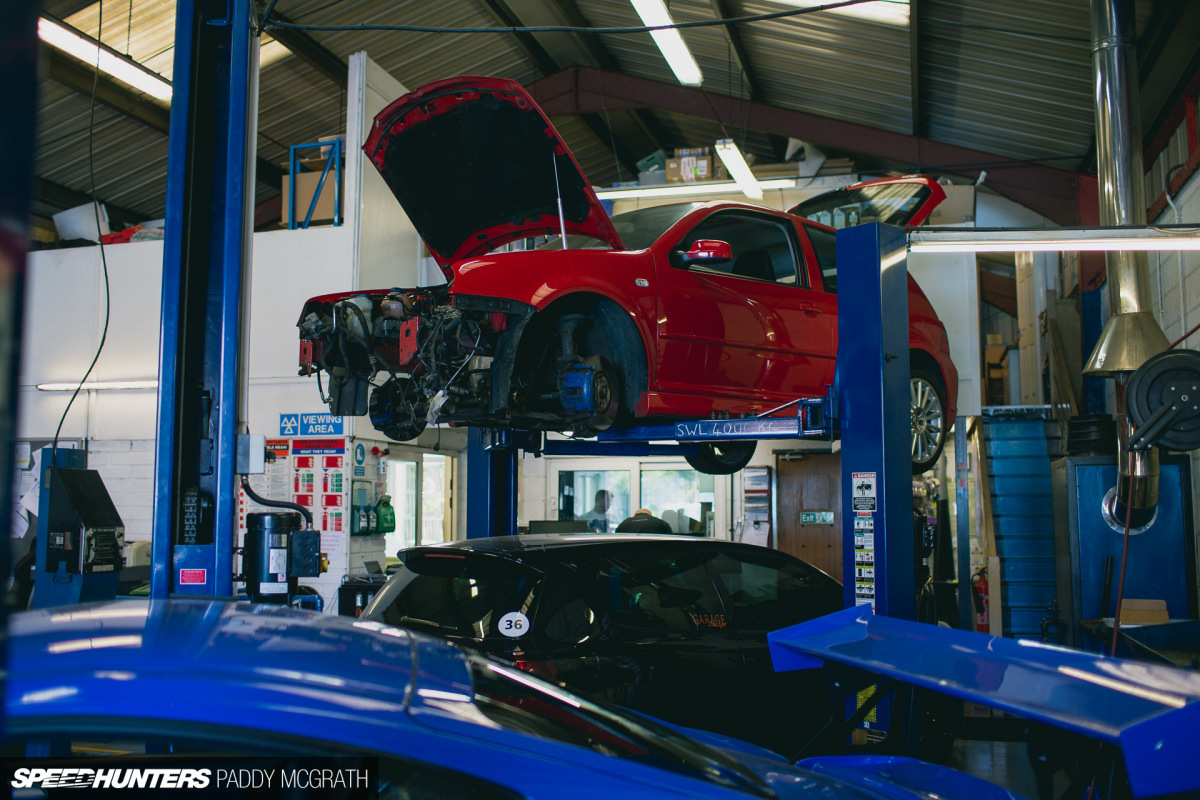 Sat above it was a MkIV R32 sans motor.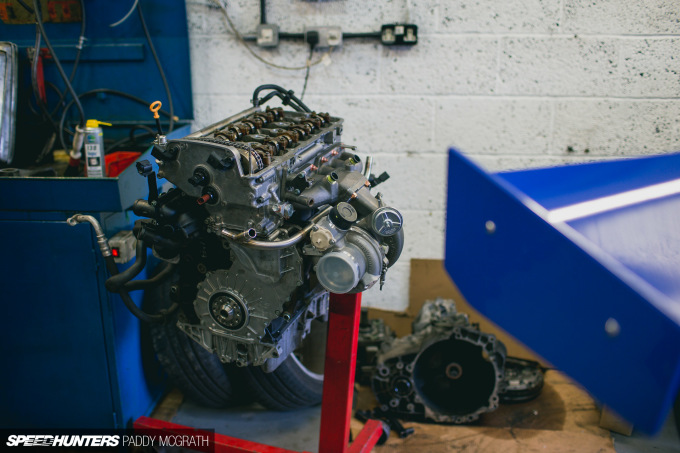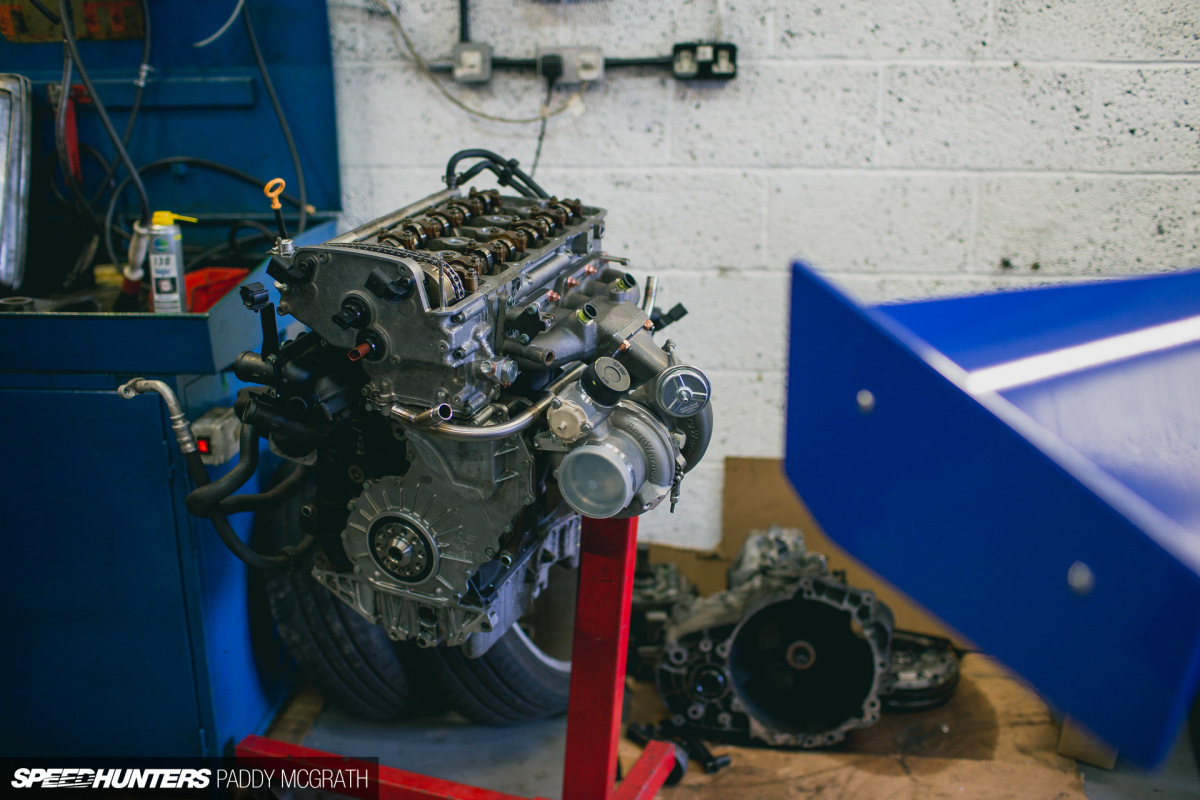 The engine wasn't far away though; it was in the process of receiving a little boost courtesy of an HPA Motorsport turbo kit. These engines with forced induction are quite impressive and make up the majority of the noise at Wörthersee each year.
Regal's stock room is somewhere I would like to play a game of Supermarket Sweep in, although I'm not sure Chris would approve. The company represents a lot of brands, including Wavetrac, CSF, Integrated Engineering and AutoTech amongst others, and I get the impression that it only chooses to work with companies that it truly believes in, and that the team would want to use in their own personal cars.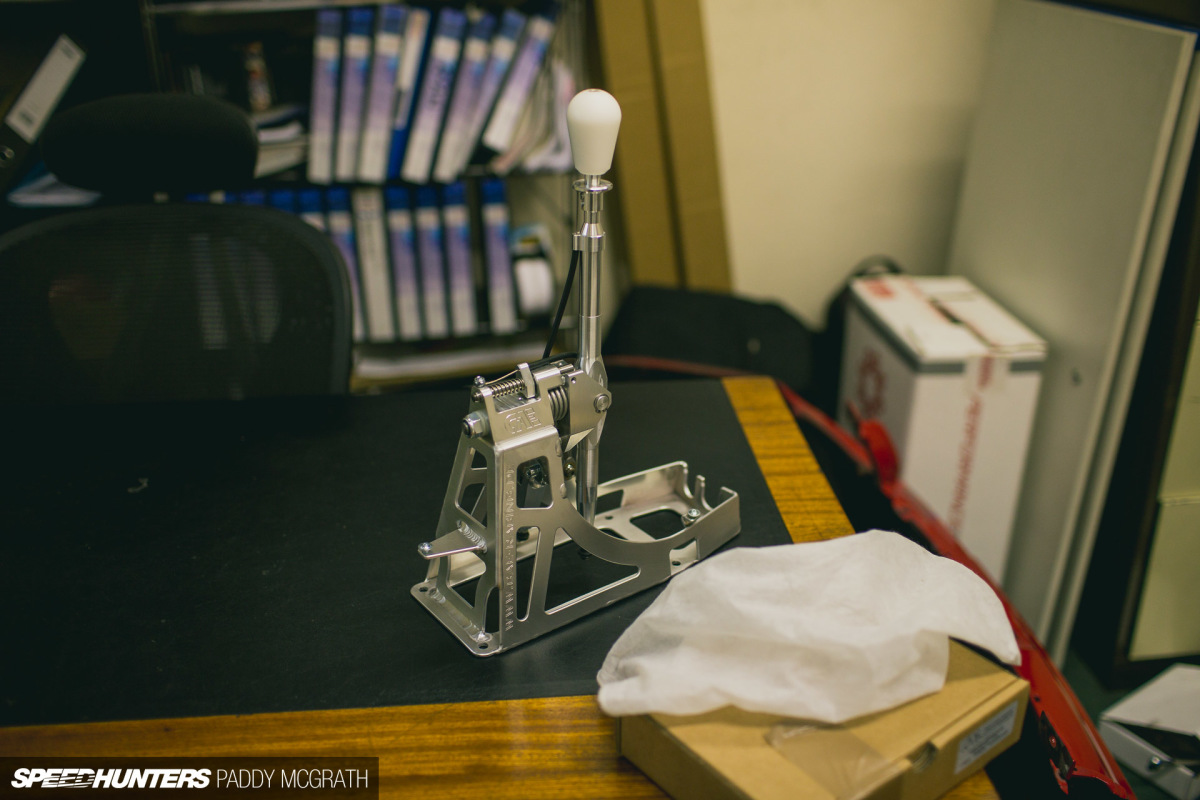 I did take a little look around Chris's office, which looks exactly like the best kind of office with random car parts gathered around the place. These CAE shifters are works of art and I believe this one is destined for Chris's own GT3.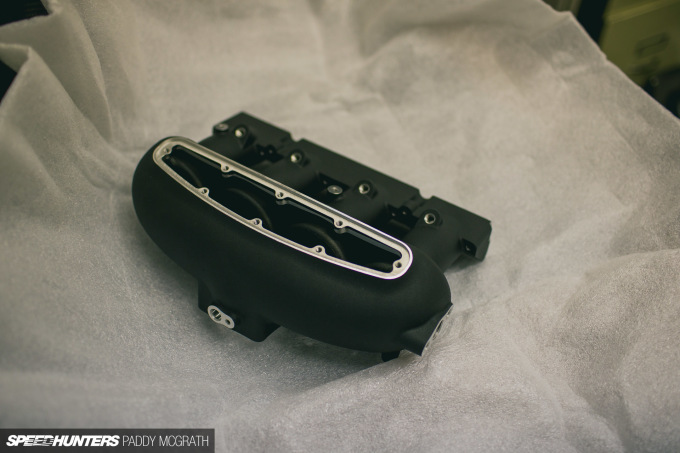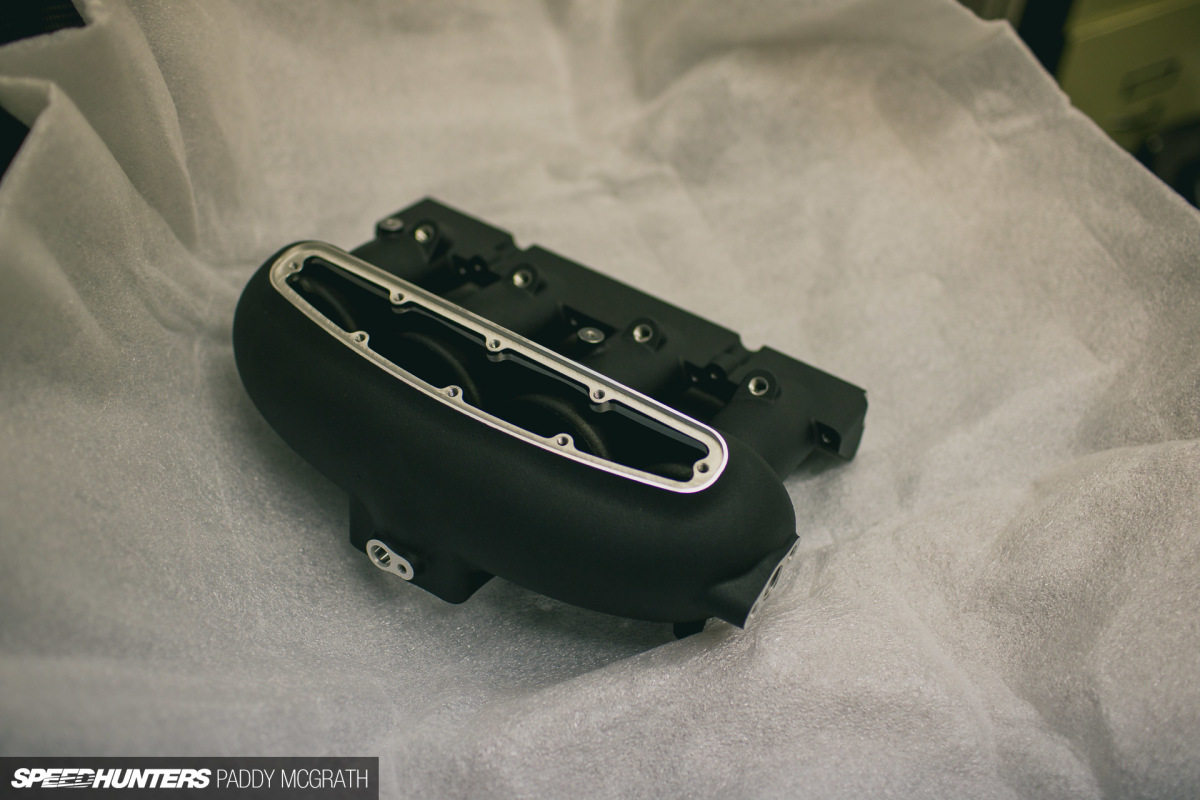 The office is also full of memorabilia from a career that most could only dream about. I also found another IE intake manifold which excited me greatly. I absolutely see one of these in my GTI's future, but I'll have to check whether Regal has the need for a kidney or two first.
Downstairs & Outside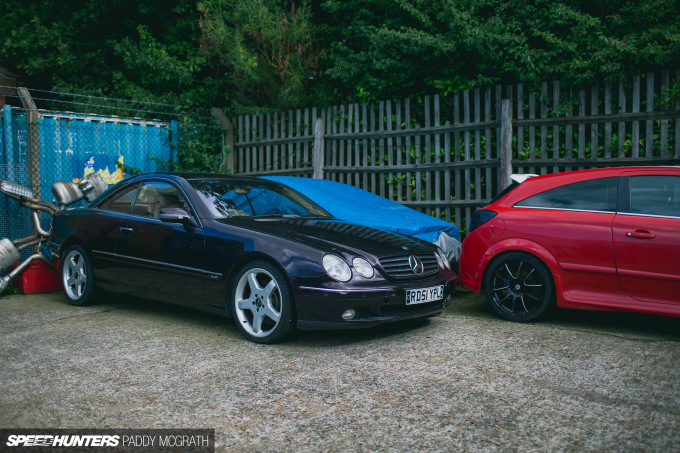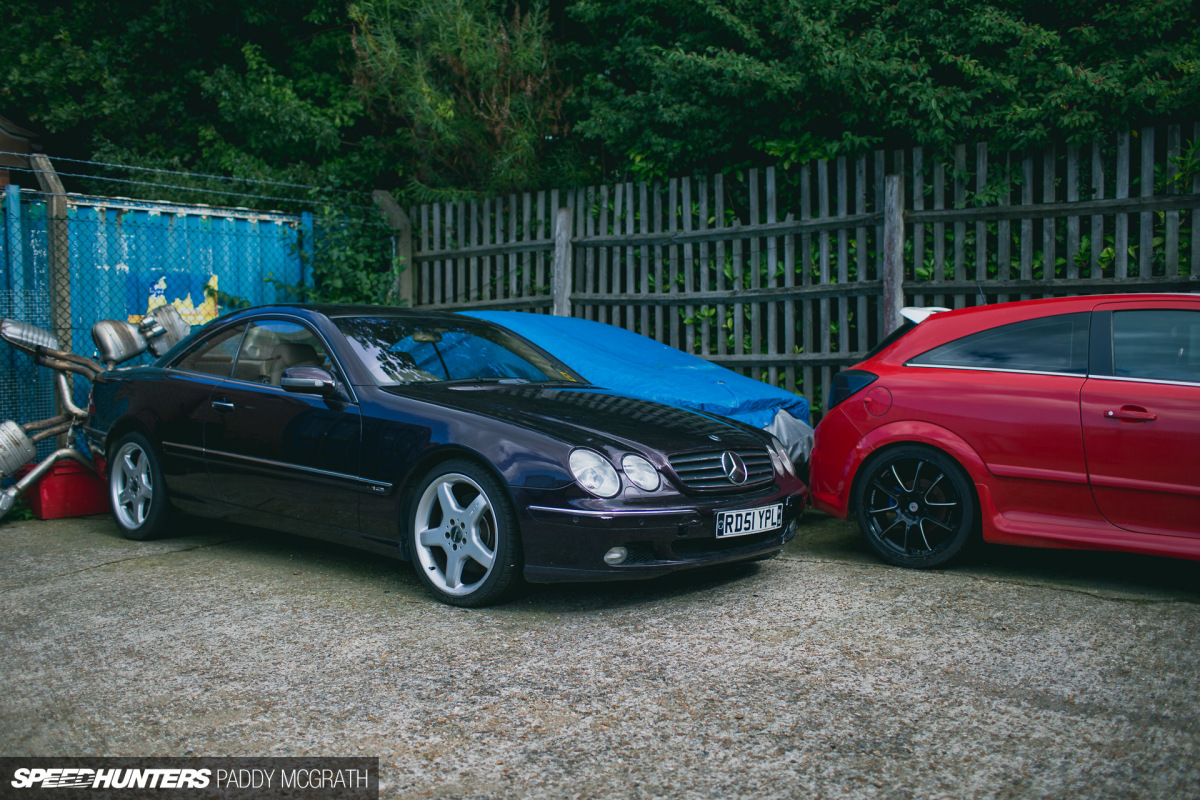 After prying myself away from the car parts, I found this W220 Mercedes-Benz S600 parked up out the back. The S600 features a V12 which with the right exhaust manifold and system sounds curiously like an F1 car. The good type of F1 sound, by the way, not the modern turbocharged nonsense. No one would be silly enough to buy a car just to make it sound like an F1 car though, would they?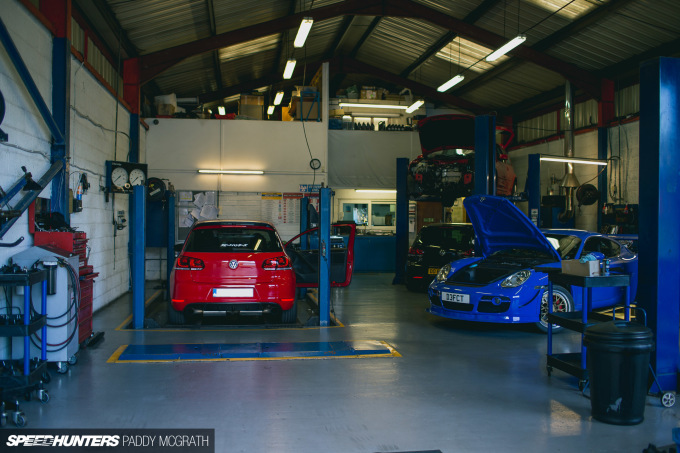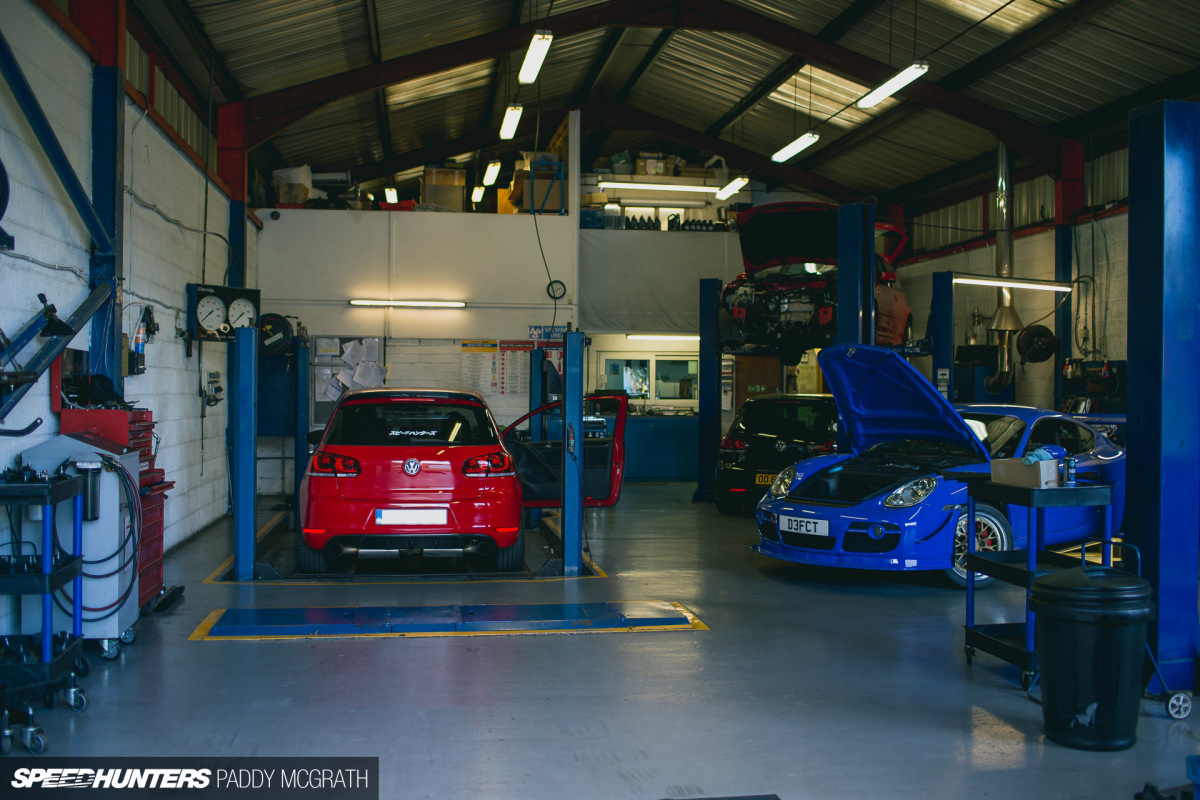 I recognise that car…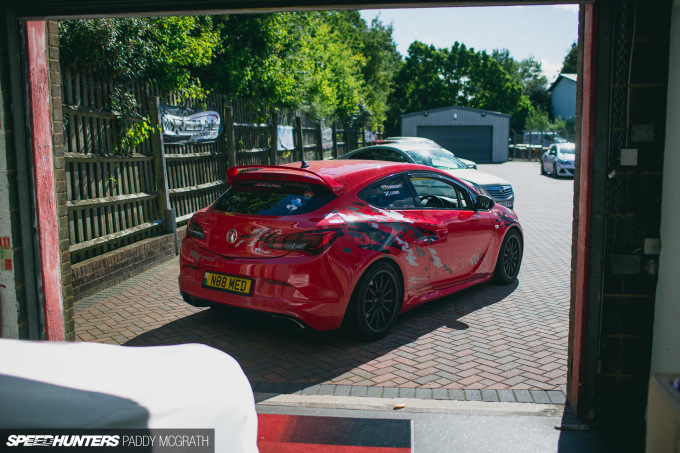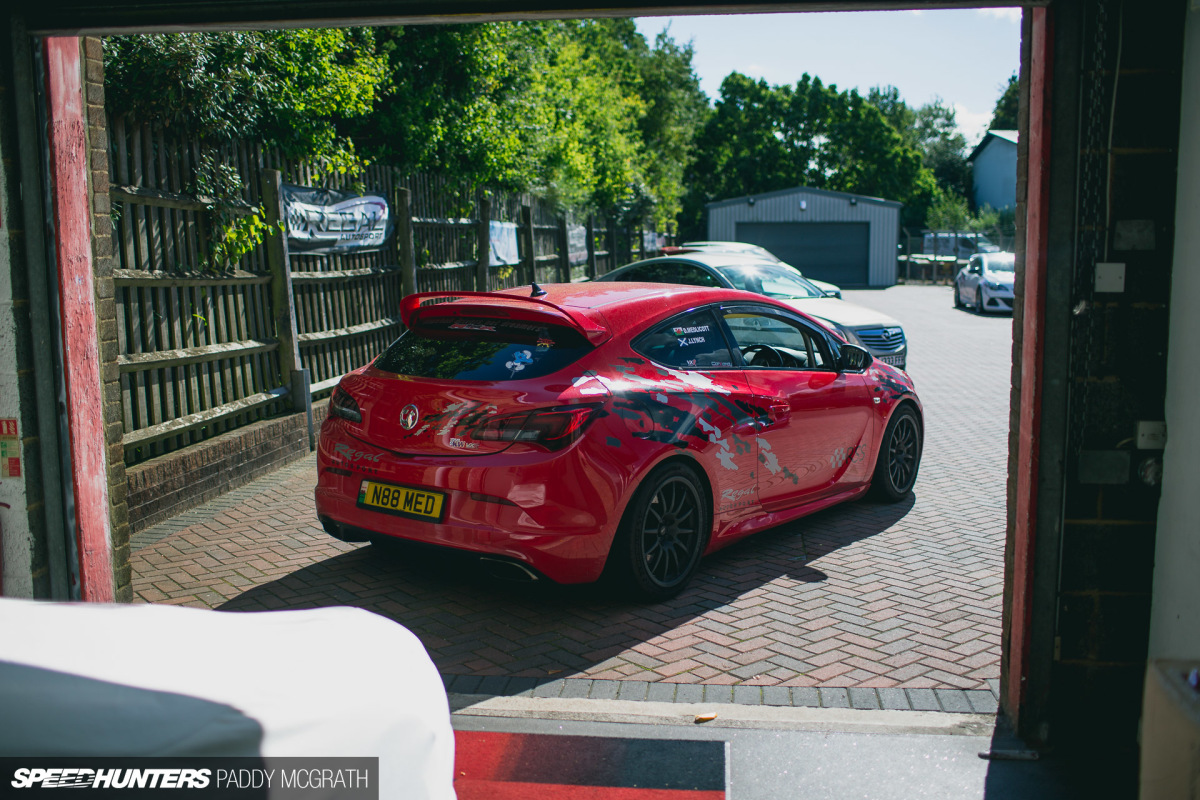 Every time I passed through the workshop there seemed to be a different car parked outside the front of the building. Another Astra J, but this one was different from the white version earlier.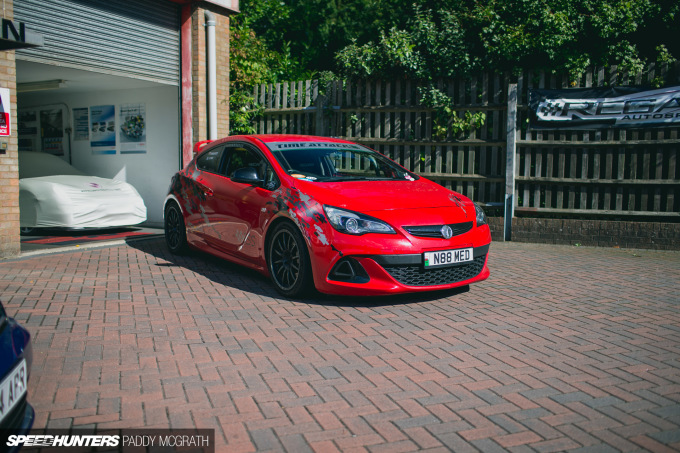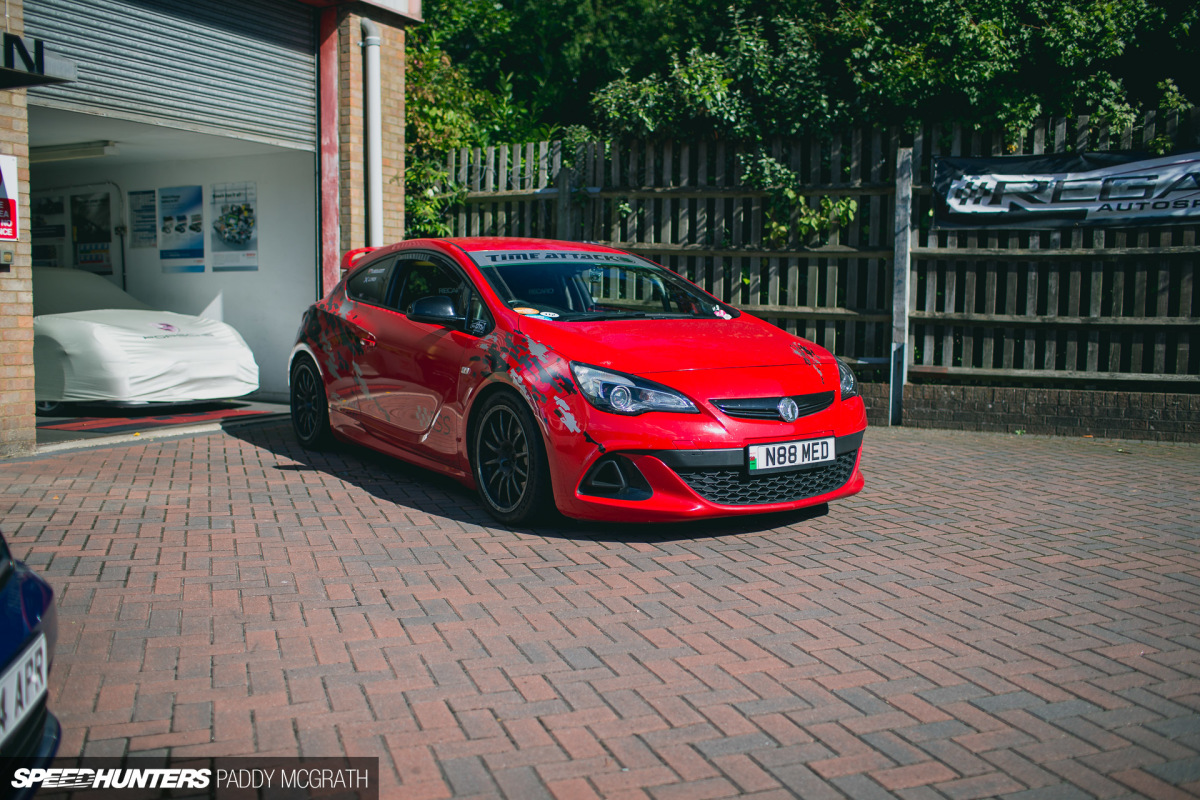 This is a considerably more hardcore car, with its interior having been stripped and a rollcage installed too. Going by the Euro coins I found in the centre console, I'd wager that the car has probably seen a little bit of action on Europe's race circuits. Running a BorgWarner EFR6758 turbocharger it's about 50hp shy of the white car, but with the weight stripped out of it I imagine that there's not much between the two.
Like some of the other cars, it wears the same Regal digital camouflage livery. I thought this was a recent branding exercise, but as it turns out, it's the same design Chris ran on his Vauxhall van back in the day. It's stood the test of time very well.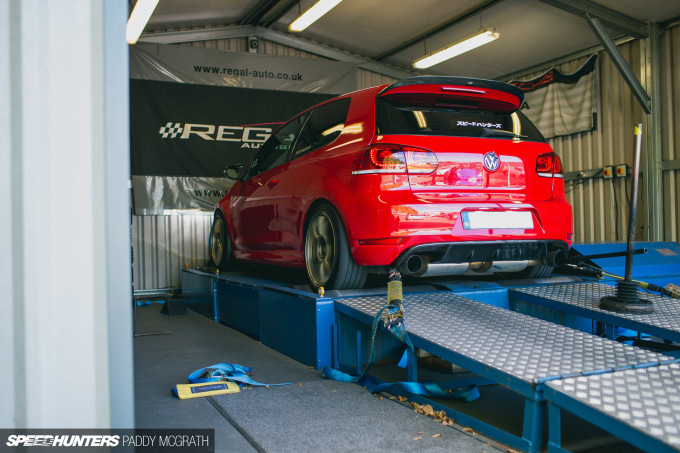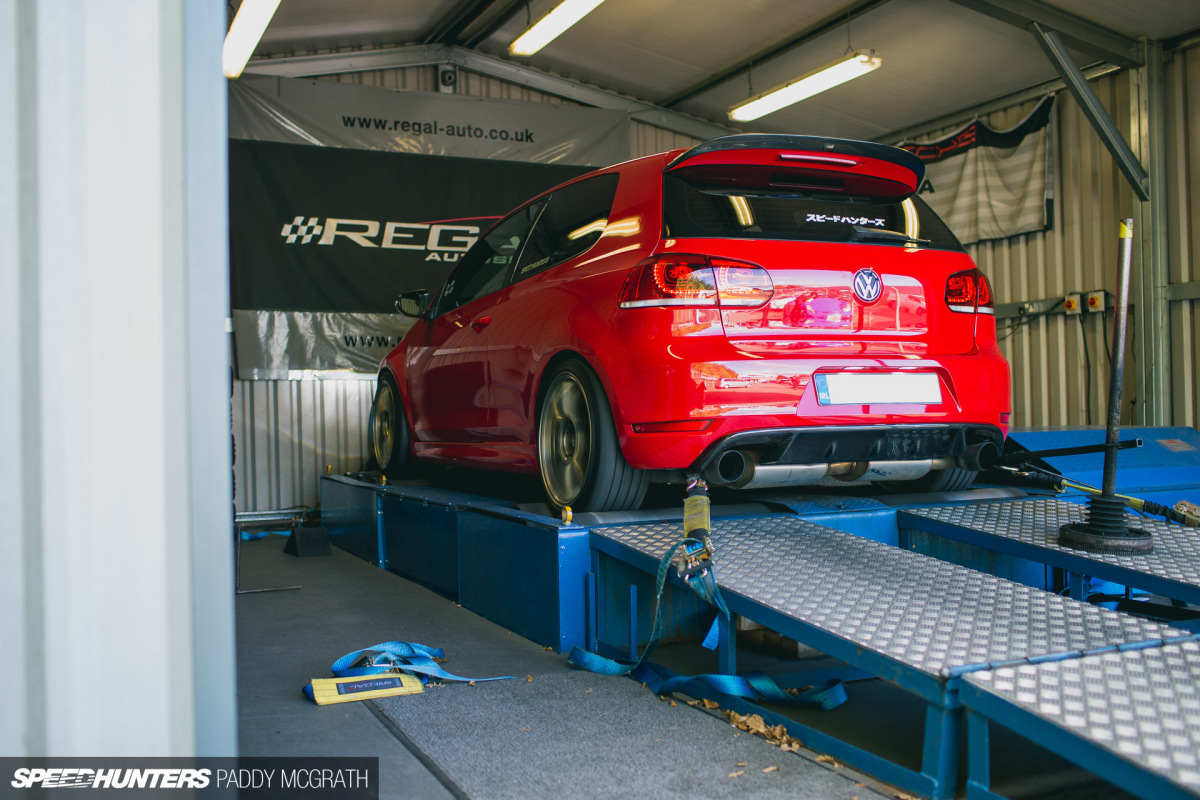 At this point, we still had some time to kill, so Chris offered to set up my car on Regal's Mustang MD-500 all-wheel drive rolling road for a quick check. Plus, rolling road shots look good, so there's also that. I was down a little on power, but I've put that down to bad fuel, which I added before I boarded the boat to the UK. I'll have to come back for another run in the future with something better than the much derided Irish 95RON octane, which is as good as it gets for us.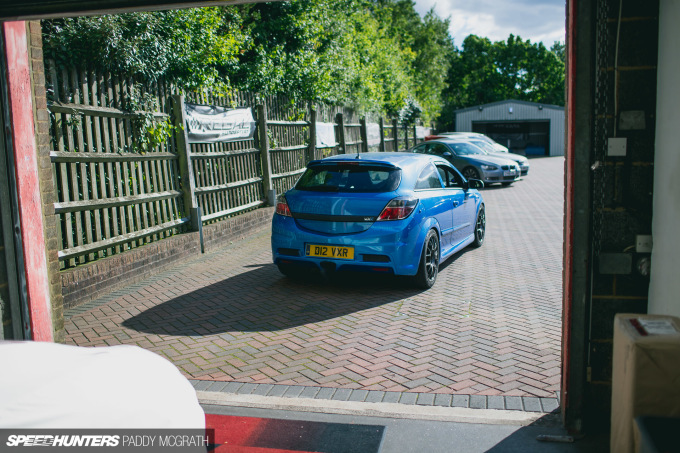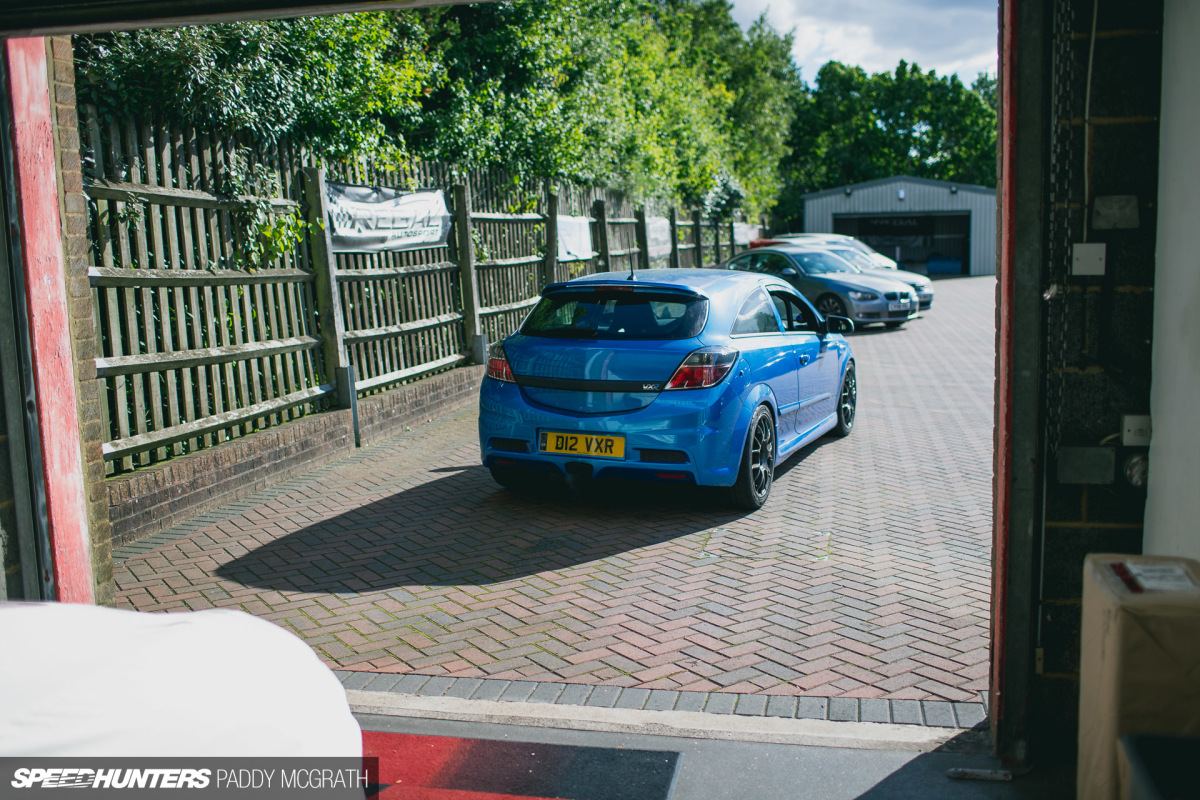 What did I just say about there being a different car here every time? Things move quite quickly at Regal, as it turns out.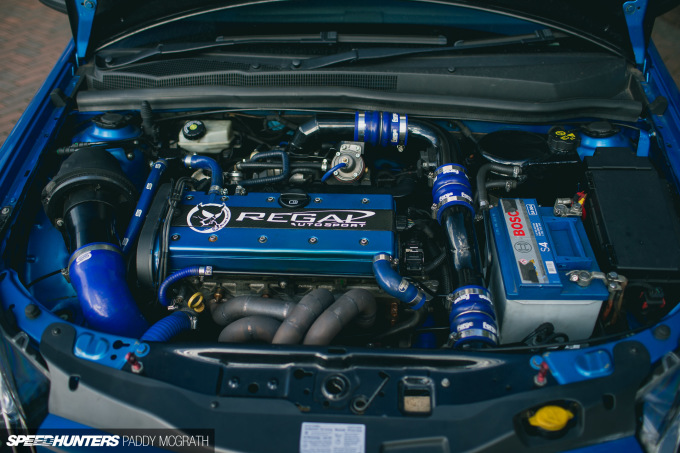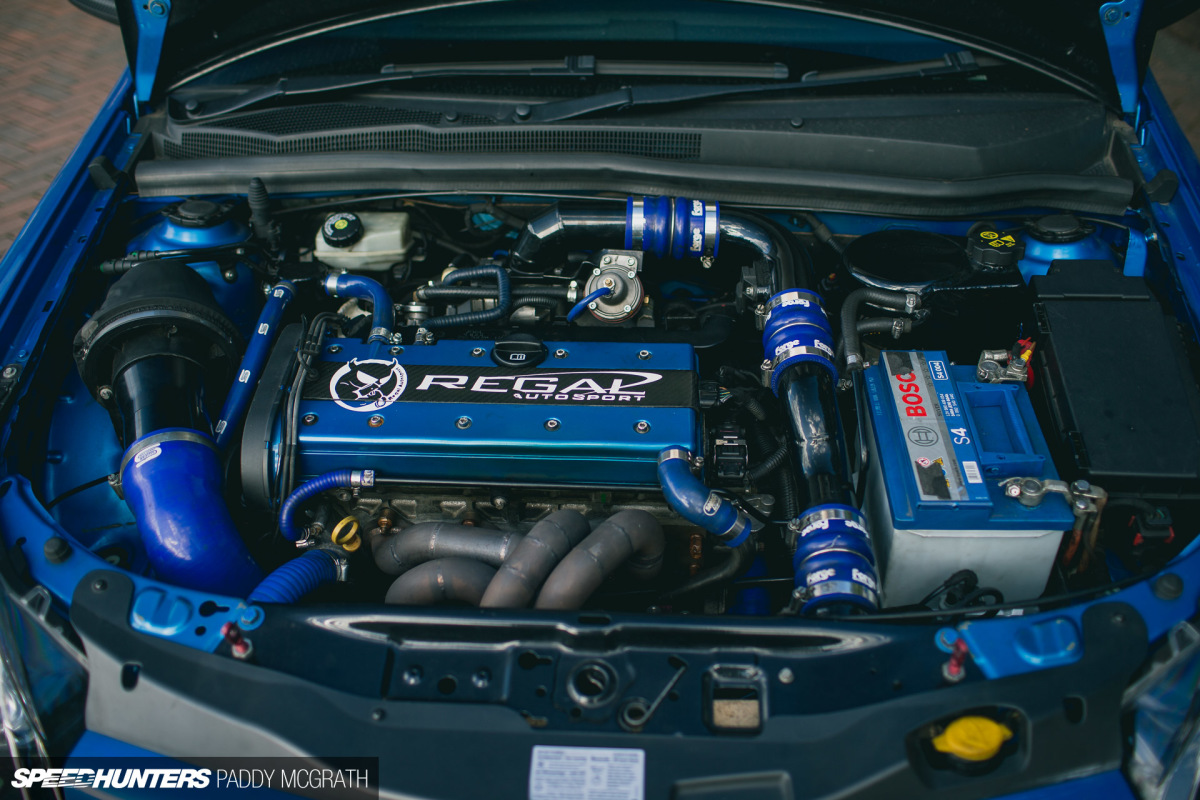 This fifth generation Astra VXR has developed into quite something. The 2.0-litre engine retains its stock internals but is now running a BorgWarner EFR7670 twin-scroll turbocharger with Syvecs engine management. The result? 450hp and 400lb-ft, again through a Wavetrac. You should now understand why I entrusted my car to Regal, as Project GTI is tame in comparison to these other front-wheel drive builds that it's been responsible for. It does make me think though…
I can't thank the Regal Autosport team of Chris, Ash, Karen and Ben enough for their hospitality. It was a pleasure to spend two days at Regal and we appreciate you letting us roam freely around your business. Until next time…
Paddy McGrath
Instagram: pmcgphotos
Twitter: pmcgphotos
paddy@speedhunters.com
Cutting Room Floor