Every year at the Japanese Classic Car Show, the Datsun 240Z is guaranteed to be one of the most plentiful cars in attendance. And among the S30s on display are everything from factory restorations to wild engine swapped cars, plus numerous builds loaded up with rare aftermarket parts from Japan.
This Datsun's a little different in its execution, but it also happened to be one of my favorite Zs at the 2016 event.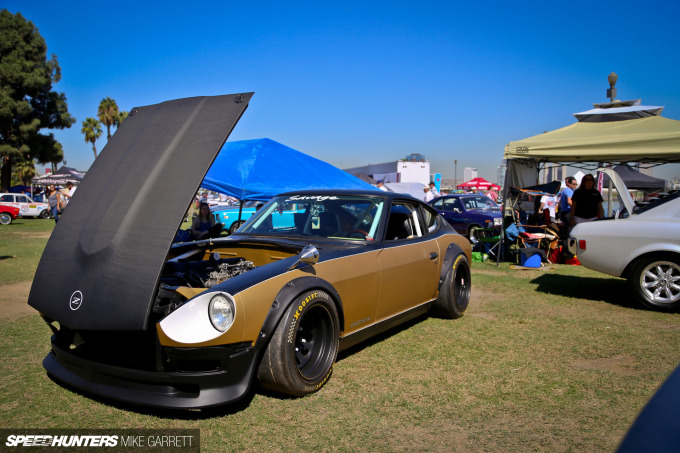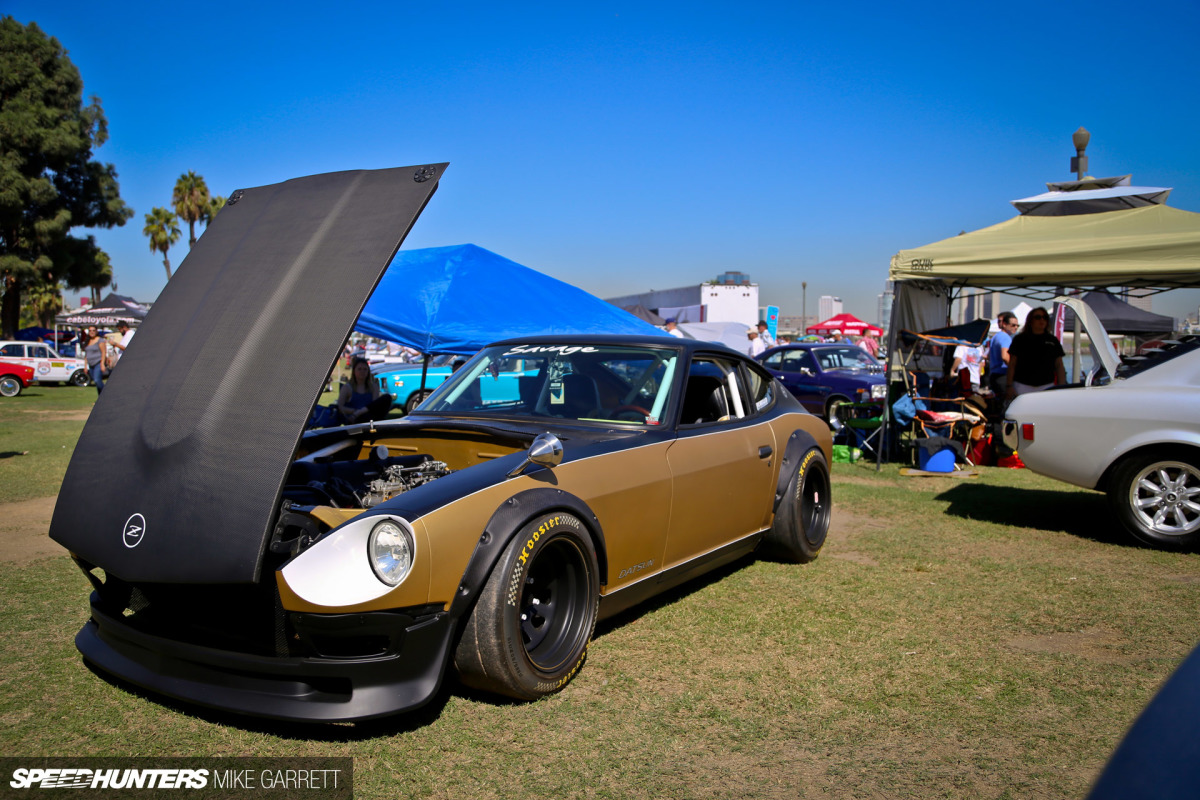 Finished in a combination of gold, black and white, this '72 240Z is built primarily for the race track. But when owner Derrick Kemnitz feels like it, the Z can also be one very cool street car.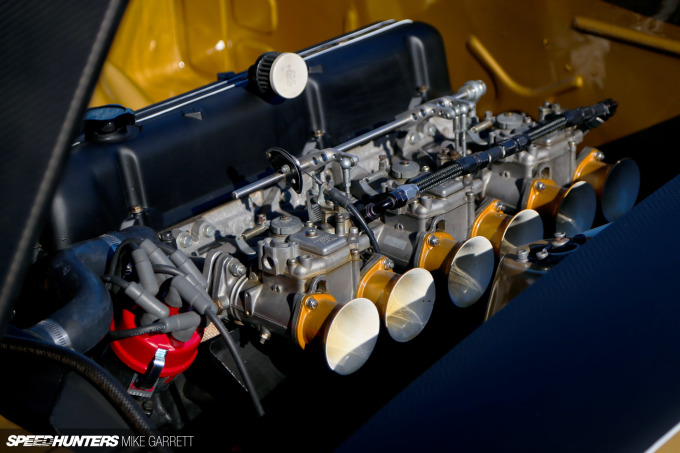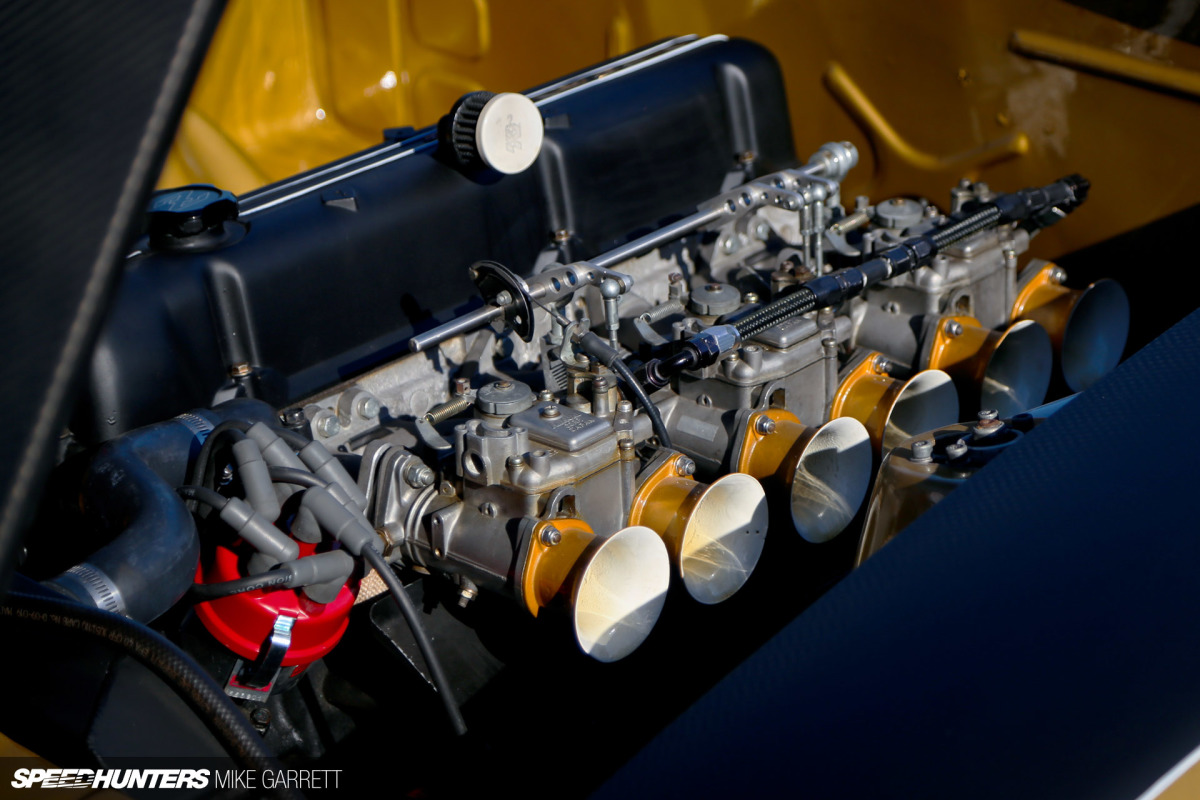 While many S30 owners have moved onto RBs, V8s or other engine swaps, Derrick keeps it real with a naturally aspirated L-series. More specifically, it's a Rebello-built 3.2-liter with 11:1 compression and triple Mikuni 44s. When tuned for street driving, the L-motor makes 350 horsepower on pump gas.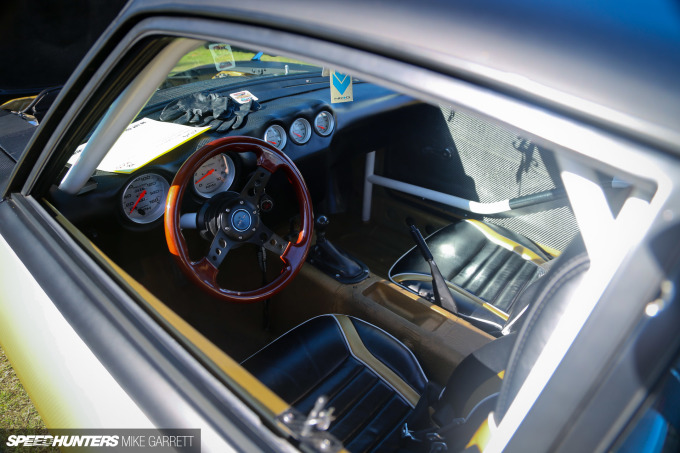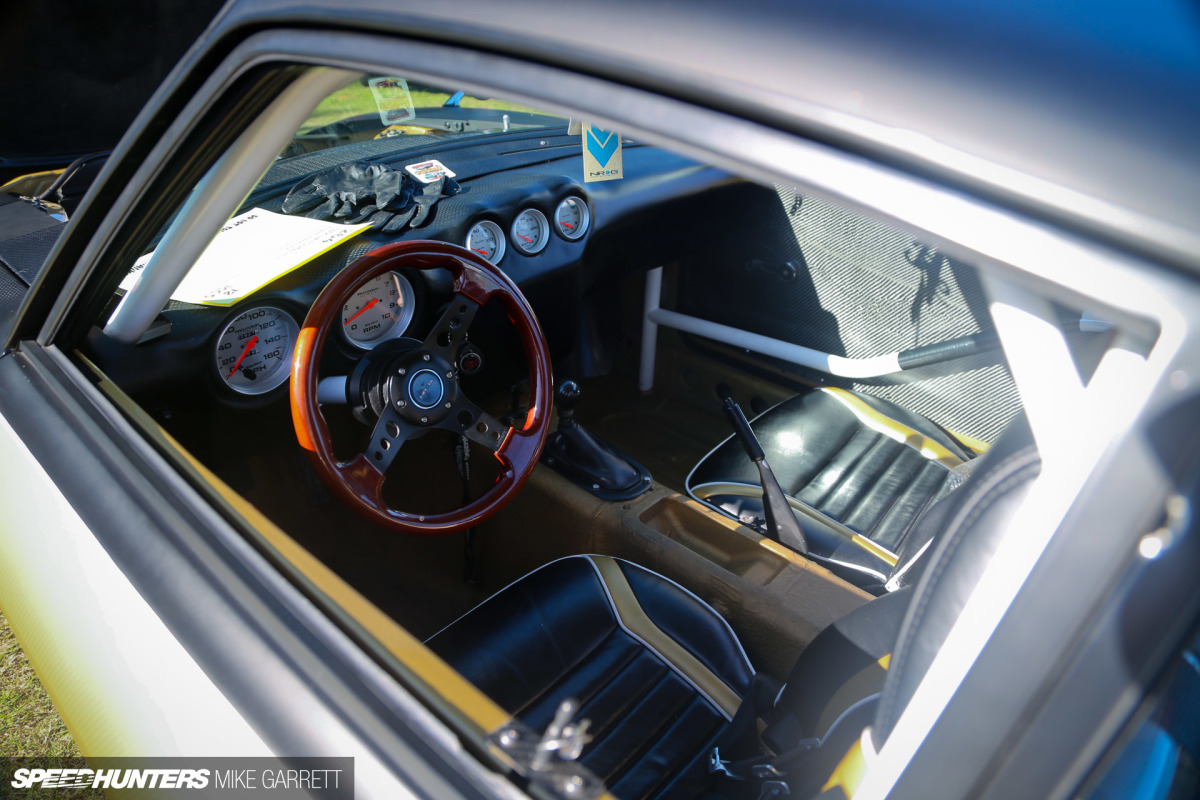 The caged interior features a custom dash shell with a full Auto Meter gauge setup and carbon fiber door panels. I especially like the black and gold two-tone seats.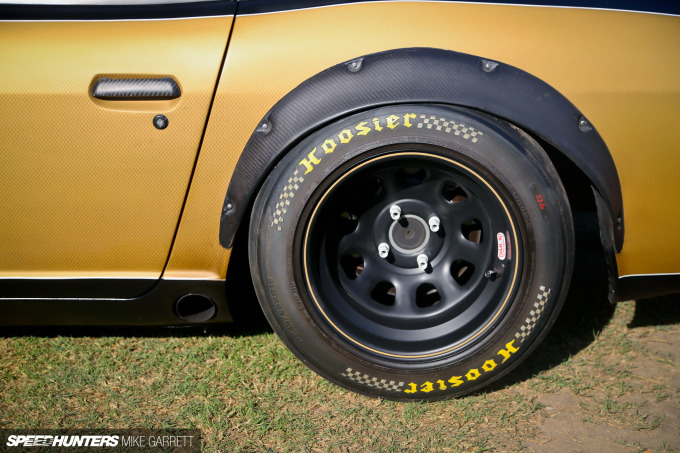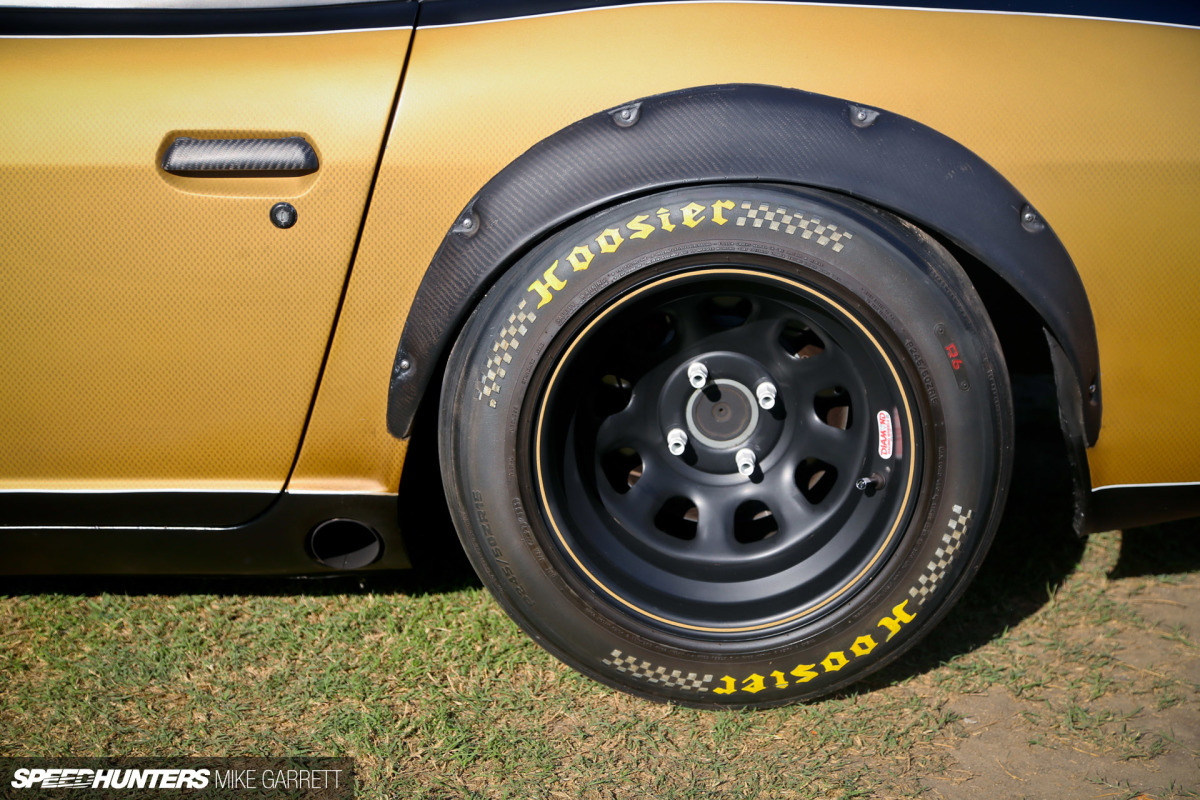 The Z sits low and aggressive with a host of T3 suspension components, along with a modified set of Skunk2 coilovers originally designed for a DC2 Honda Integra. The exhaust system uses a Borla circle track-style muffler with custom side dumps.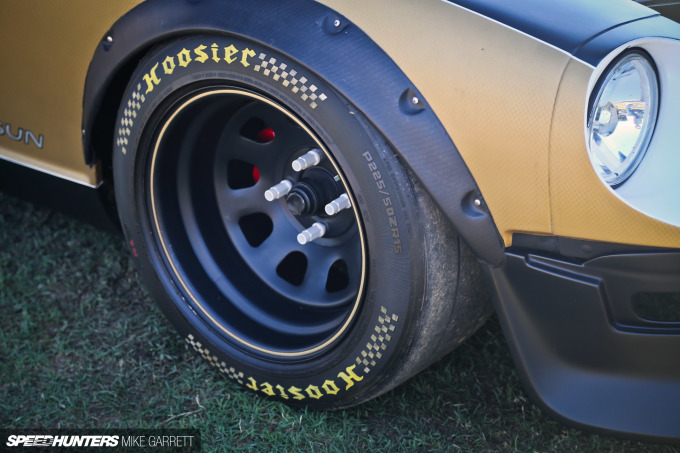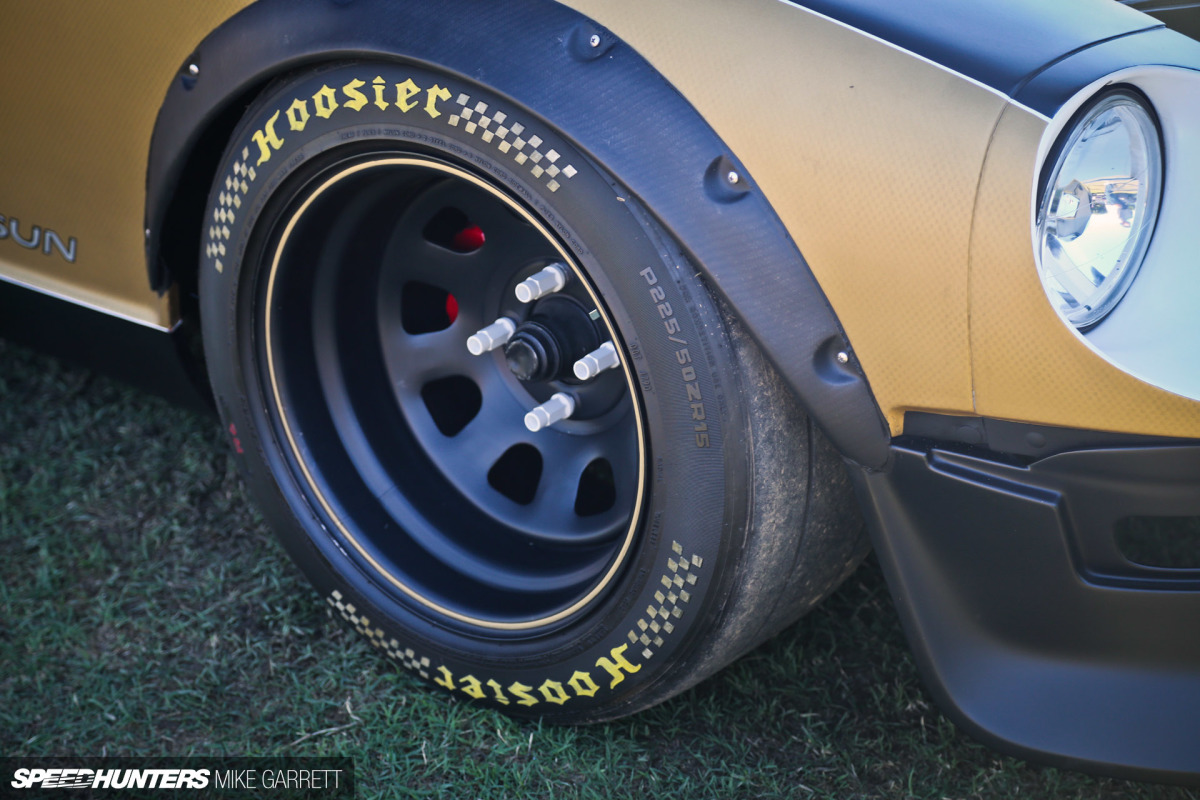 And speaking of circle track, the wheels are black Diamond Racing steelies measuring 15×10-inch in the front and 15×11-inch out back with yellow-lettered Hoosier R6s. The setup is simple, fresh and it looks great.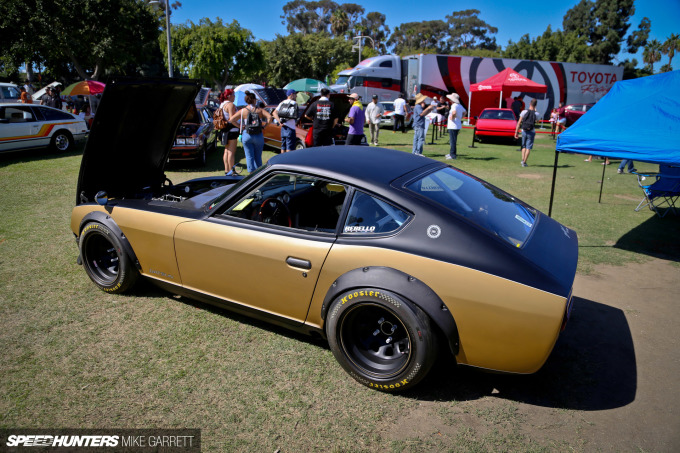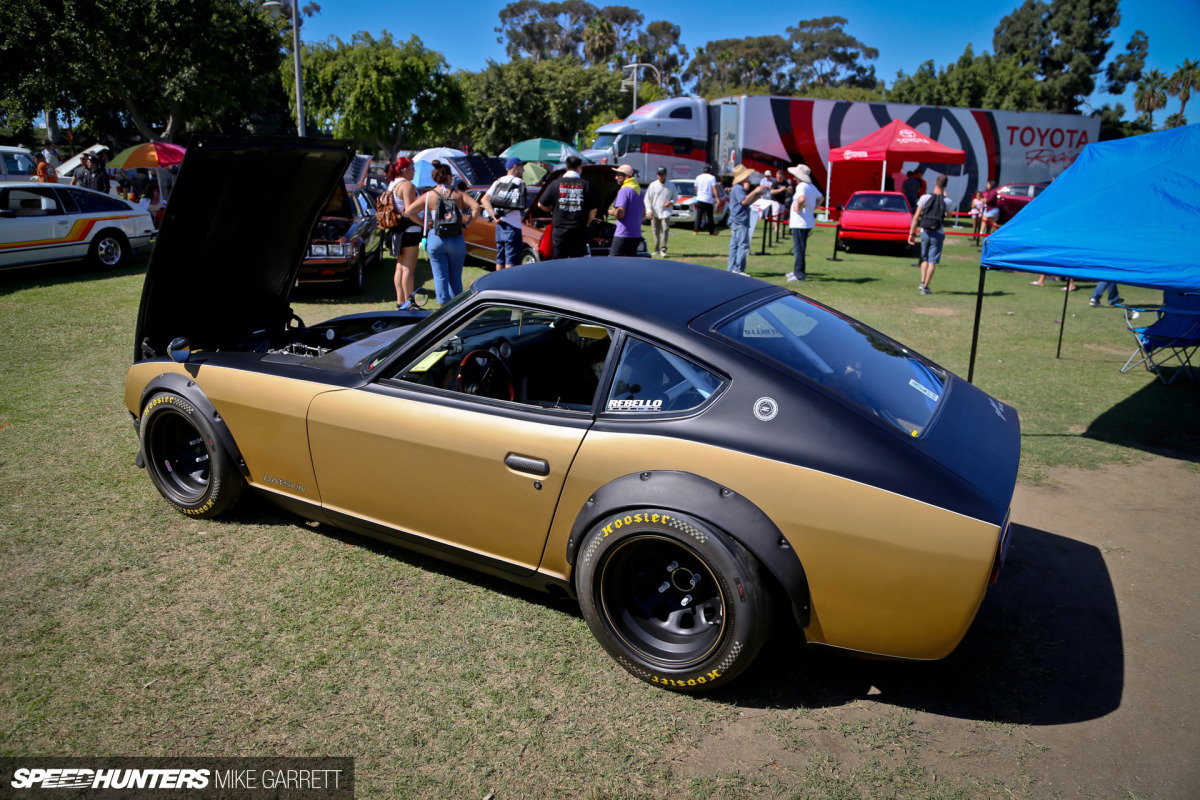 Derrick's car may not have been the most exotic or expensive 240Z in Long Beach for JCCS this year, but it stood out in a big way. And the fact that it's a very fast and very functional street/track car makes it that much more impressive.
It's hard to ask for much more.
Mike Garrett
Instagram: japanifornia
mike@speedhunters.com